Welcome! Are you looking for an adventure that will give you the freedom to explore and discover something new? Then a Sapa tour is exactly what you need. Whether it's trekking through lush hills or spending time with locals, this experience offers travelers the chance to immerse themselves in nature and culture. With me as your guide, let's take a closer look at why tours in Sapa are so special – and get ready to find yourself on an unforgettable journey of discovery!
As someone who knows this area like the back of my hand, I can tell ya – there's no better place than Sapa if you want to reconnect with nature and expand your horizons. From its vibrant rice terraces to its stunning mountain views, each part of this region has something unique and magical waiting for you. And when it comes to making sure your trip runs smoothly, well…that's where I come in.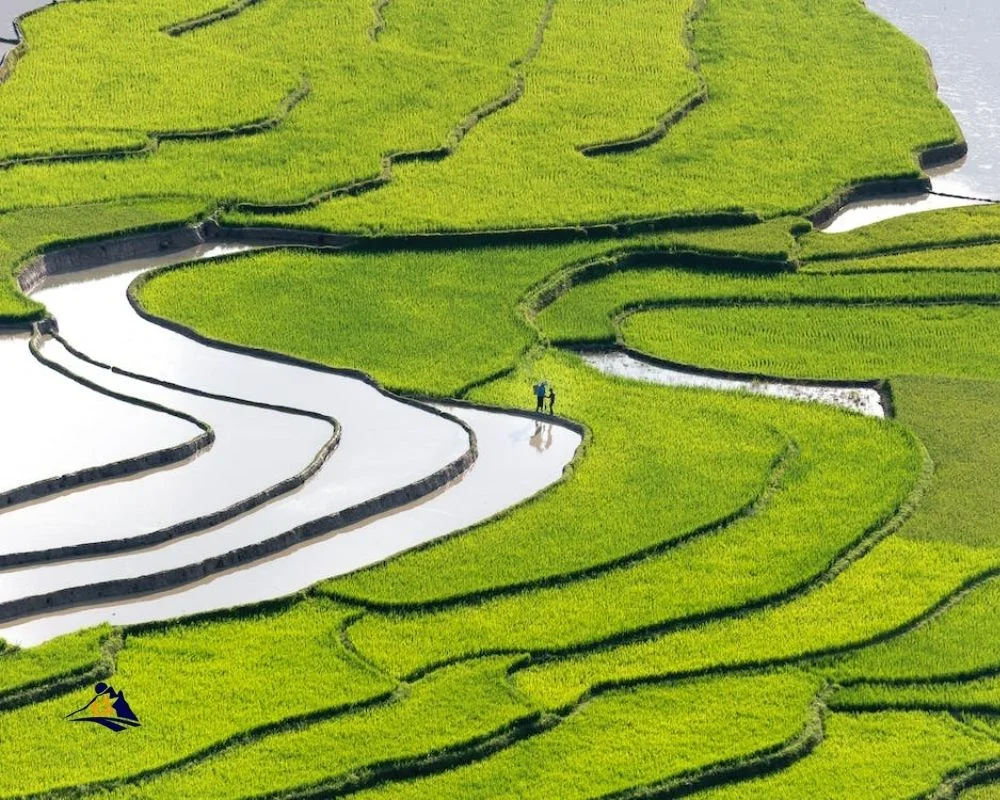 Take one step into these mountains and prepare to be amazed – because a Sapa tour isn't just about sightseeing; it's about creating memories that'll stay with you for life. So don't wait any longer – join me now on a journey that promises excitement, exploration, and plenty of surprises along the way!
Overview Of Sapa
Sapa is a mountain town nestled in the foothills of Vietnam's Hoang Lien Son range. Located close to the Chinese border and about 350km from Hanoi, this enchanting destination has become popular with travelers looking for an escape from city life. With its stunning landscapes, vibrant culture, and friendly locals, Sapa tours offer something truly unique and unforgettable!
From traditional markets selling handmade souvenirs to local restaurants serving delicious Vietnamese dishes, there are plenty of opportunities to immerse yourself in the area's diverse culture. For those looking for outdoor activities, trekking through lush rice paddies, visiting ethnic minority villages, and exploring cascading waterfalls can be included on your tour of Sapa. While you're here don't forget to take advantage of the amazing views over Mount Fansipan – one of Indochina's highest peaks!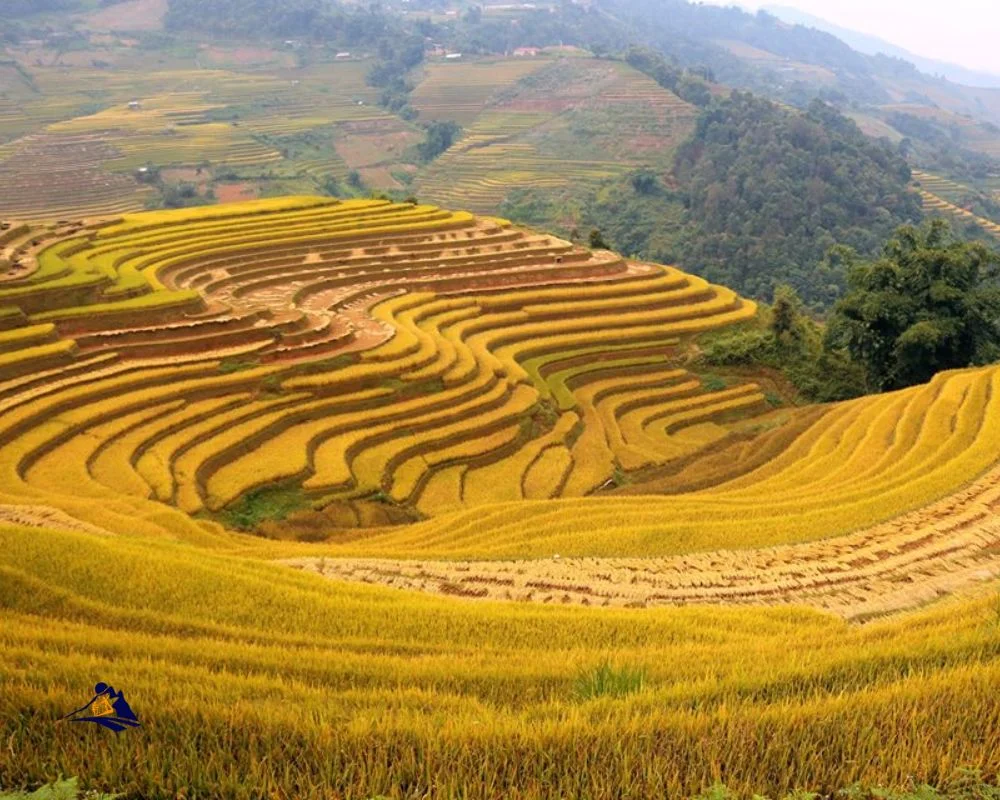 If you're planning a trip to Sapa, consider taking a Hanoi to Sapa tour. This will allow you enough time to explore all that this picturesque region has to offer without having to rush back home too soon. Plus, English-speaking guides are available throughout these trips which makes it easy for visitors who may not have much experience navigating unfamiliar terrain or speaking local languages.
So why wait? A journey filled with natural beauty awaits – book your tour of Sapa today! As we move onto our next section discussing some of the most popular tourist attractions in the area let us remember that adventure lies just around the corner…
Popular Tourist Attractions
If you are looking for an escape from the hustle and bustle of Hanoi, then Sapa is your answer. Rich in culture, stunning landscapes, and with plenty of opportunities to explore, it's no wonder why so many people flock here on their Sapa tours from Hanoi. But where exactly is Sapa? Located about 350 km northwest of Hanoi in Lao Cai province, Sapa lies within the Hoang Lien Son mountain range at the highest elevation point of 1,600 meters above sea level. With a Sapa day tour or even a longer stay, there is much to see and do here!
The beautiful valley views draw visitors to this area year-round. You can take advantage of great trekking routes that will allow you to fully experience nature's beauty. The local villages offer a unique look into traditional hill tribe life that has been passed down through generations. If you're feeling adventurous, you should try out some activities such as rock climbing or cycling – both popular pastimes among locals and tourists alike!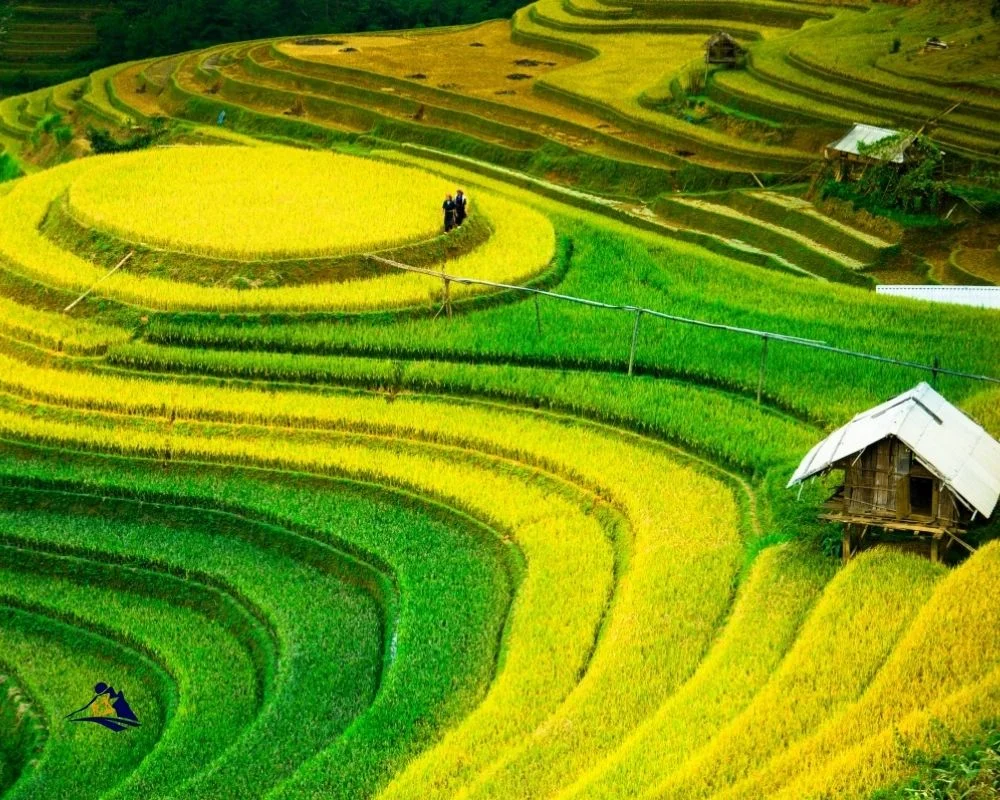 When going on a Sapa tour package from Hanoi, be sure not to miss out on visiting Cat Cat village which offers breathtaking panoramic views over the Muong Hoa Valley. For those interested in exploring further back in time visit the Ta Phin cave complex – home to ancient vestiges depicting scenes related to Buddhism and Taoism beliefs dating back centuries ago. And if all else fails simply relax by taking part in one of the many yoga sessions available throughout town…the perfect way to unwind while touring around these hillsides!
Sapa also offers fantastic shopping experiences thanks to its bustling night markets full of handmade goods like jewelry, clothing items, and souvenirs made by locals. Whether you choose a guided tour or make your plans along the way, don't forget that there's something for everyone when it comes to what to see in sapa Vietnam – making it well worth any traveler's time! From outdoor adventures and cultural insights right up to late-night shopping sprees – each moment spent in this picturesque corner of Vietnam is truly unforgettable.
Best Time To Take Tours in Sapa
When planning a tour to Sapa, the best time to visit depends on what you want out of your experience. Spring and autumn are usually considered the ideal times for a Sapa tour from Hanoi because they offer mild temperatures, clear skies, and breathtaking views. Summer can be uncomfortably hot in Sapa while winter brings chillier weather but also some stunning snow-covered landscapes.
If you're looking for an off-the-beaten-path adventure then it's worth considering booking a sapa tour during one of the city's festivals such as Tet or Christmas Day when the town is bustling with life and culture. The downside of visiting at these times is that there will likely be larger crowds than usual so book early if this appeals to you!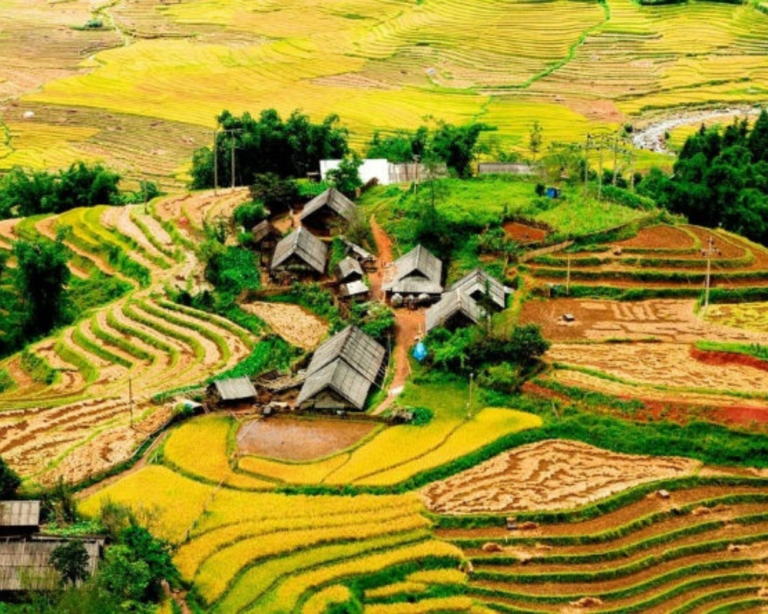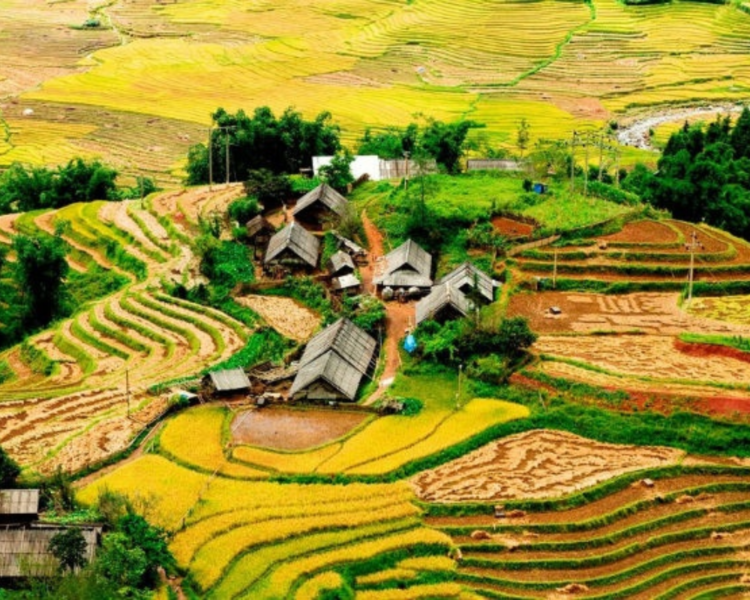 Alternatively, if you're after something more tranquil, then consider taking a sapa tour itinerary during midweek or even late at night when most tourists have gone home and the streets are quiet yet still full of character and charm. This could be perfect for those who appreciate peace and solitude in their travels.
No matter which season or time of day you choose for your sapa tour booking, make sure to plan by researching what attractions are open during different months before finalizing your plans. With careful preparation, you'll ensure that your trip meets all your expectations – whatever they may be!
Transportation Options
When it comes to planning a tour to Sapa from Hanoi, transportation options should be taken into consideration. There are several ways you can make your way up the mountain and explore this beautiful part of Vietnam:
By Train
The most comfortable option is by taking an overnight train from Hanoi directly to Lao Cai Station. This journey usually takes about 8 hours and allows for travelers to rest in between destinations.
Another popular choice for those on a budget is by booking a seat or bunk bed on one of the many trains that take day trips from Hanoi. These typically take around 10 hours but offer more freedom and flexibility when traveling short distances.
Lastly, there are direct buses available as well which are slightly cheaper than the other two options but may not always be convenient depending on where you're coming from.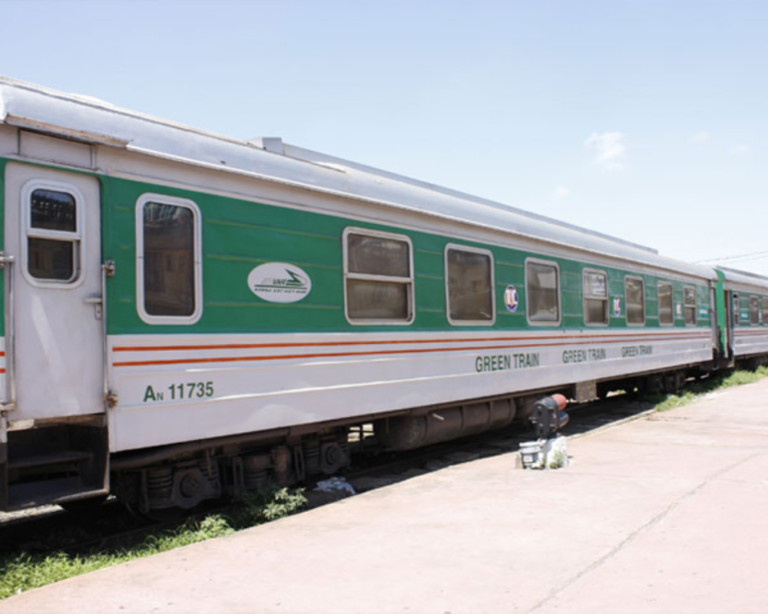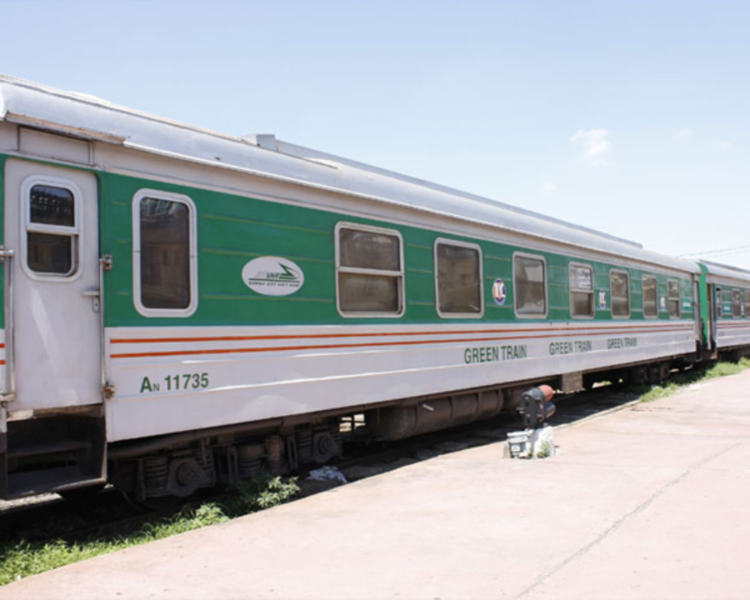 By Car/Taxi
For those looking for something more luxurious, private cars or taxis are another great way to get to Sapa without having to worry about overcrowded public transport or long journeys. They will also pick you up right at your door so all you have to do is sit back and enjoy the ride!
You can easily book these online with companies such as Grab Taxi or Uber, making it very convenient if you don't have time to go out searching for a driver yourself.
Taxis are generally much faster than trains since they don't have stops along the way, however, they tend to be pricier too so keep that in mind when deciding what kind of transportation best suits your needs!
Sapa 1 Day Tours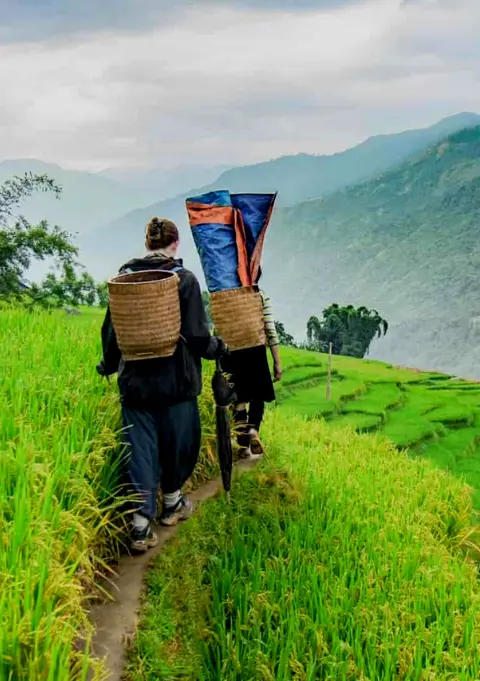 1 day experience
Moderate to challenging
Cultural immersion & active adventure
Rice fields, valleys & villages
​Private tours
Vegan-friendly
Sapa 2 Day Tours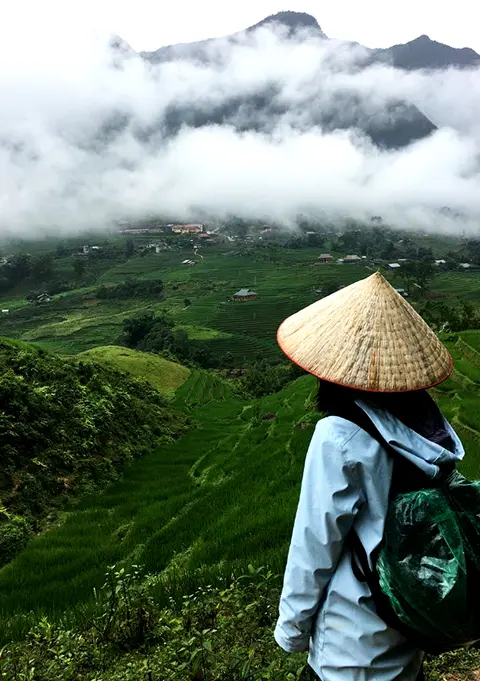 2 days 1 night experience
Moderate to challenging
Cultural immersion & active adventure
Mountains, valleys, rice fields and villages
​Private tours
Vegan-friendly
Sapa 3 Day Tours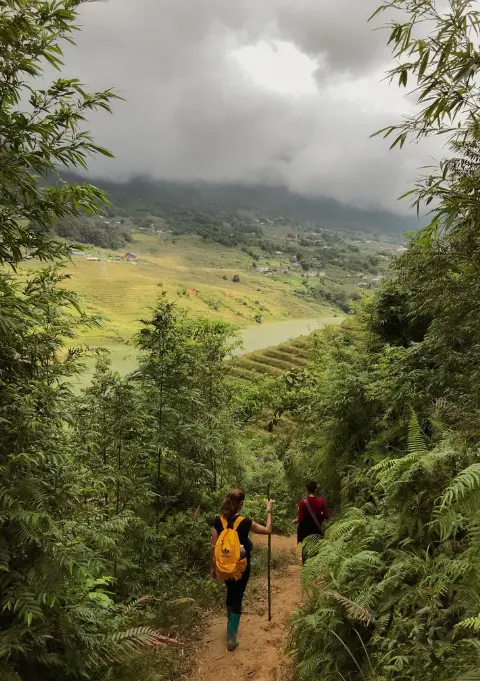 3 days 2 night experience
Moderate to challenging
Cultural immersion & active adventure
Mountains, valley, rice fields & villages
​Private tours
Vegan-friendly
Sapa 4 Day Tours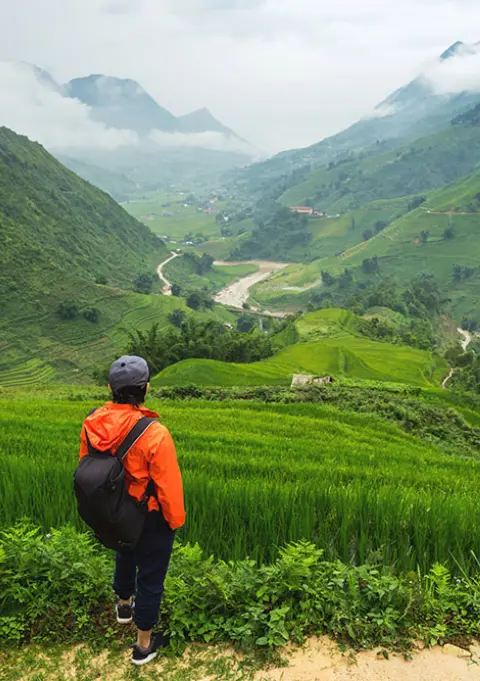 4 days 3 night experience
Moderate to challenging
Cultural immersion & active adventure
Mountains, valleys, rice fields & villages
​Private tours – Less Touristic
Vegan-friendly
By Motorbike/Bicycle
If you're feeling adventurous then why not rent a motorbike or bicycle? Riding through winding roads up the mountain is an experience unlike any other and offers some stunning views of nature's beauty along the way.
Renting either one of these modes of transport doesn't cost much either and gives travelers greater freedom over their schedule while exploring Sapa at their own pace – perfect for those who want more control over how they spend their time here! Just remember that safety should always come first so wear protective gear whenever possible!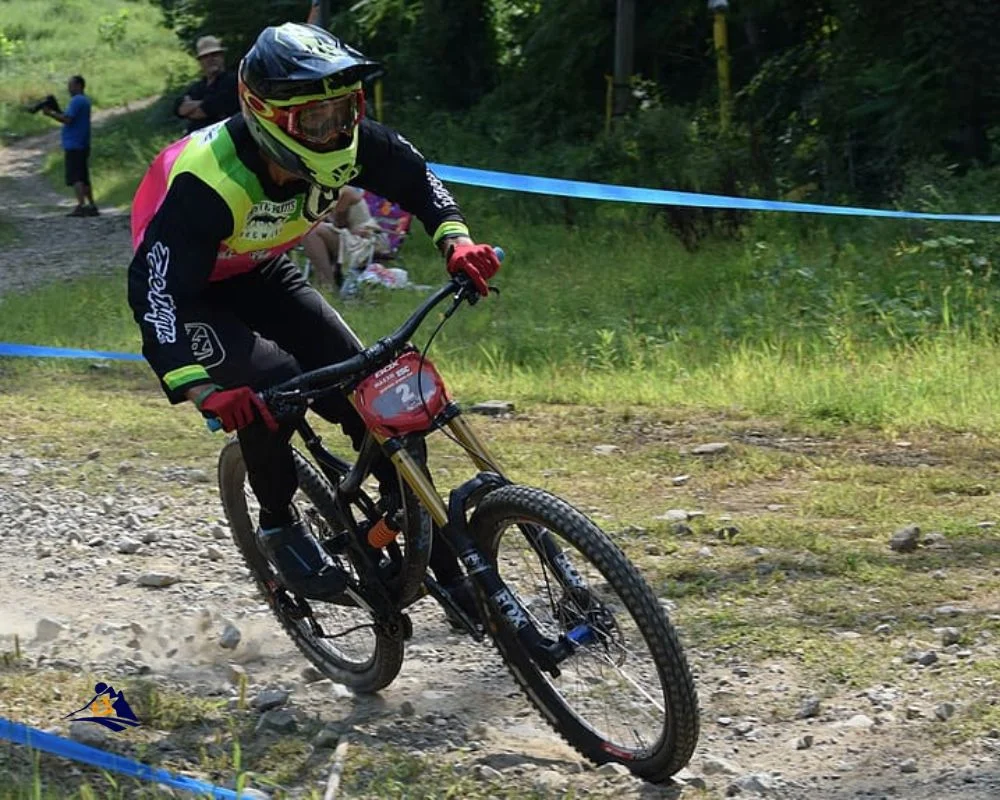 These various methods offer something unique depending on what type of traveler you are; whether it's convenience, luxury, adventure, or simply affordability – there's sure to be something suitable for everyone's preference and budget when it comes to time to planning your tour to Sapa from Hanoi. With all this in mind, let's now discuss accommodation options available in this breathtaking destination…
Accommodation Options
After exploring the various transportation options in Sapa, you may now be wondering about where to stay. Well, there are a wide variety of accommodation choices for you to choose from here. Whether you're looking for something luxurious or budget-friendly, Sapa has it all!
If you prefer comfort and style at an affordable price point, there are plenty of mid-range hotels available in town. These establishments offer comfortable beds, air conditioning, and modern amenities such as wifi and satellite television, and often include complimentary breakfast. For those who want to experience luxury on their holiday, there is also a selection of five-star resorts with breathtaking views of the surrounding mountains and valleys.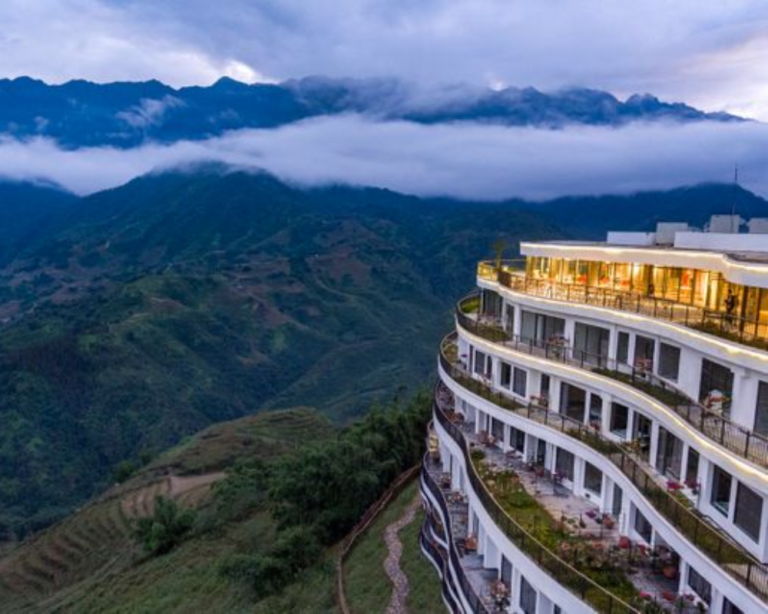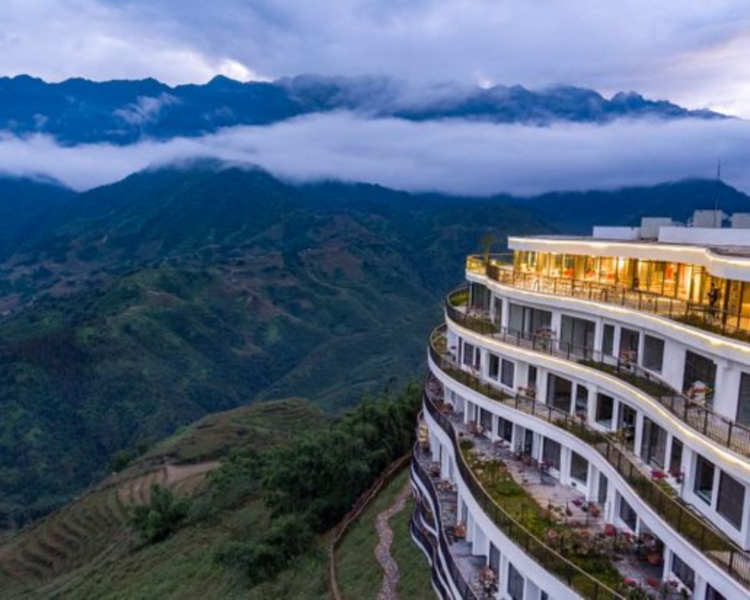 For those wishing to immerse themselves into traditional life in Sapa, homestays provide a unique opportunity to do just that! Not only will guests get to enjoy friendly hospitality from local families but they'll also have access to stunning mountain scenery right outside their bedroom window. Plus, meals cooked by your host family will allow visitors to sample traditional Vietnamese cuisine made with fresh ingredients sourced from nearby villages.
When traveling through this beautiful region of Vietnam, make sure your accommodation choice suits both your budget and preferences so that you can make the most out of your visit here! From cozy guesthouses nestled between rice paddies to lavish beachfront resorts overlooking the ocean – no matter what kind of experience you're after – there's something for everyone in Sapa. Next up let's look at activities you can enjoy while visiting this area…
Activities To Enjoy In Sapa
Sapa is a stunningly beautiful part of Vietnam, and there are plenty of activities to enjoy during your stay. From vibrant markets full of local crafts to incredible nature trails that take you through some of the most amazing landscapes around – Sapa has something for everyone.
For those who love shopping, Sapa's marketplaces are an absolute must-visit. Here you can find handmade jewelry, traditional clothing, and souvenirs from all over the region. Plus, it's a great way to get up close and personal with the locals. Or if you're after something more active then why not try out one of Sapa's many outdoor adventures? There are rock climbing routes on Fansipan Mountain or hikes along the Cat Cat village trail; these will give you a real insight into this unique corner of Asia.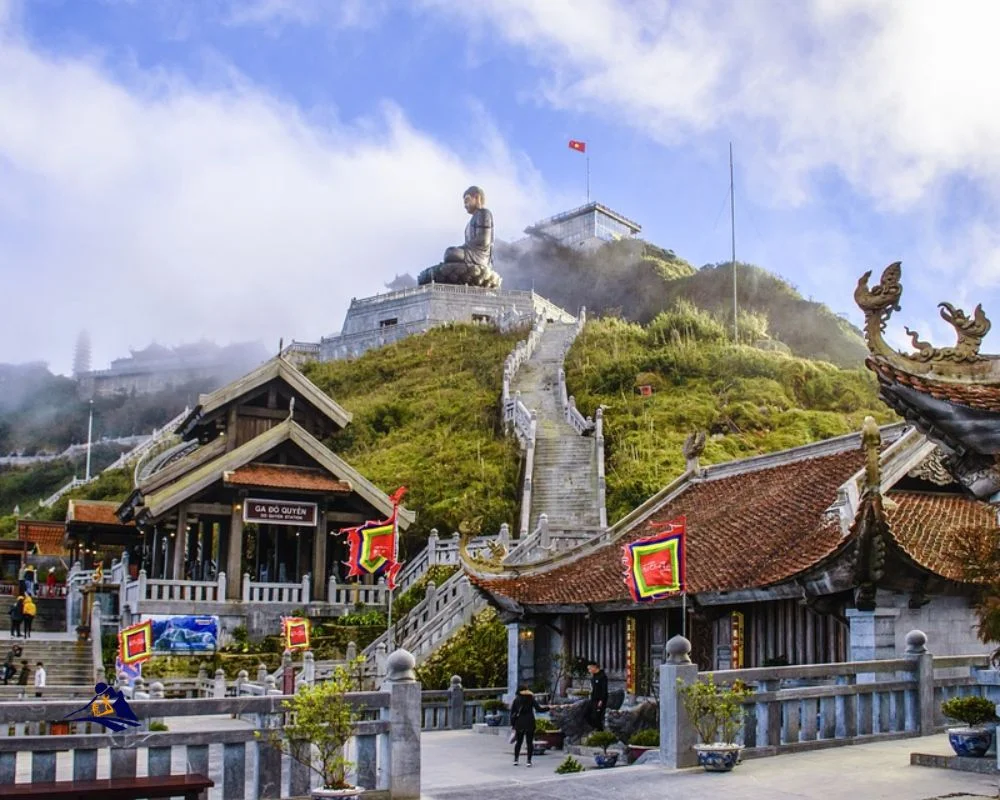 If sightseeing is more your thing then head over to Ham Rong mountain where you can take in panoramic views down into Muong Hoa valley below. This area also boasts several pagodas including Thac Bac (Silver Waterfall) which was built by French colonists back in 1923 – so be sure to bring your camera! And don't miss Ta Phin Monastery either; its ancient stupa overlooks breathtaking alpine scenery that'll leave you speechless.
When night falls, join the locals at their weekly 'love market' held every Saturday evening in central Square near the Catholic Church. It's an incredibly atmospheric event filled with music and dancing – perfect for capturing those special cultural moments! So come explore what this wonderful destination has to offer – you won't regret it! Now let's move on to our next topic: trekking adventures…
Trekking Adventures
With more than 200 hills and mountains, Sapa offers some of the most thrilling trekking experiences in Vietnam. According to the World Adventure Travel Society, nearly two-thirds of all visitors who come to Sapa are drawn by its stunning scenery and unique culture, making it a must-visit destination for adventure seekers.
Whether you're looking for a challenging mountaineering experience or simply want to take in the breathtaking views, our experienced guides will ensure that your treks are both safe and enjoyable. We can tailor an itinerary for any fitness level and provide comprehensive support throughout your journey, from transportation services to accommodation bookings. Our team is on hand 24/7 should you require assistance during your trip.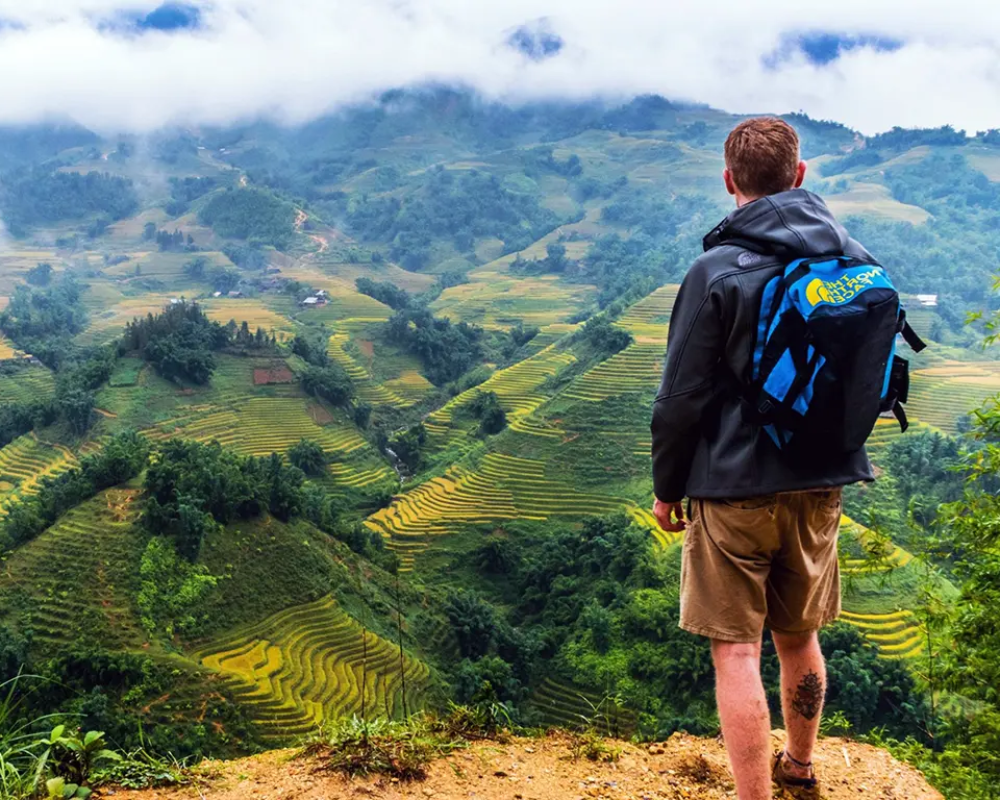 On top of offering spectacular vistas at every turn, trekking through Sapa allows travelers to immerse themselves in the area's vibrant culture. From discovering traditional hill tribe villages along the way to sampling local cuisine, there's something new around every corner. The friendly locals are always eager to share stories about their lives with travelers – so don't be afraid to strike up a conversation!
Trekking adventures in Sapa offer something truly special; an opportunity to explore one of Asia's most beautiful landscapes while connecting with others in meaningful ways. What better way is there to make lasting memories?
Now let us move on to shopping experiences – if you're looking for souvenirs or handmade crafts, then look no further than here!
Shopping Experiences
After the exciting trekking adventures that Sapa has to offer, what better way to end your day than with some shopping experiences? With a vast array of items on display, you will be spoilt for choice. From traditional souvenirs such as hand-crafted pottery and silverware to locally produced handicrafts like jewelry, clothing, and bags; there is something for everyone.
The markets are a great place to pick up unique gifts for family and friends back home. The local vendors have an eye for quality products at reasonable prices and they can provide advice about which items would make perfect presents. You can also find many interesting antiques from Vietnam's past in these brightly colored stalls. It's always fascinating to learn more about a country's culture through its artifacts!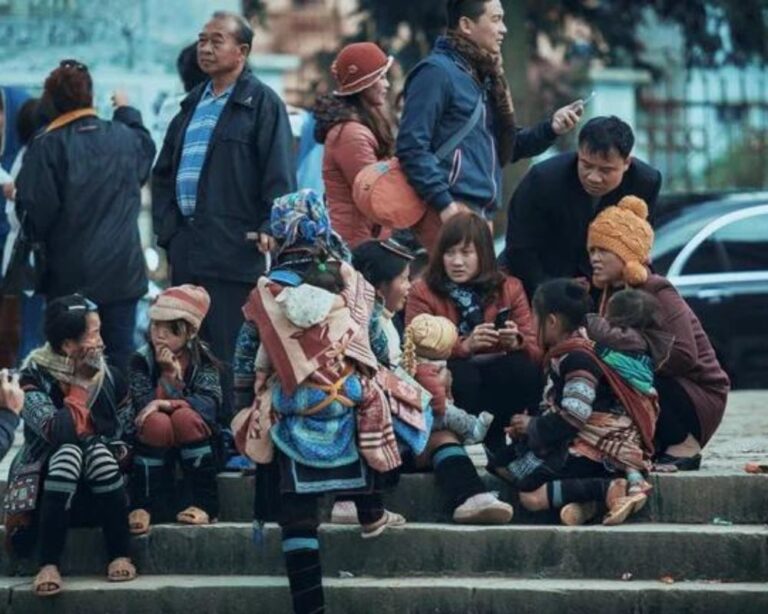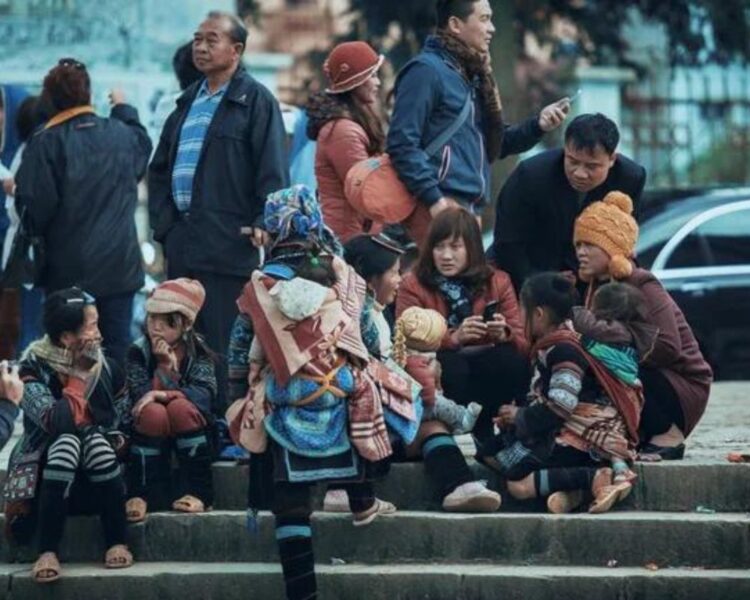 When it comes time to pay for all the purchases made throughout your travels, the locals are very willing to accept foreign currency – so don't worry if you run out of Vietnamese dong! Plus, bargaining is part of the fun here in Sapa – just remember to keep smiling while doing it!
This experience will leave you feeling exhilarated yet contented by the end of your shopping spree. Whether you choose one item or many, each purchase serves as a reminder of your incredible journey. Now let us take our taste buds on another adventure: dining experiences!
Dining Experiences
Sapa has an abundance of delicious local cuisine that should not be missed. From traditional rice dishes to savory soups and flavorful desserts, your taste buds will thank you for experiencing the rich flavors available in Sapa! Many restaurants are family-owned and offer home-cooked meals with locally sourced ingredients. You can also find a variety of international cuisines from Italian to Mexican if feeling adventurous.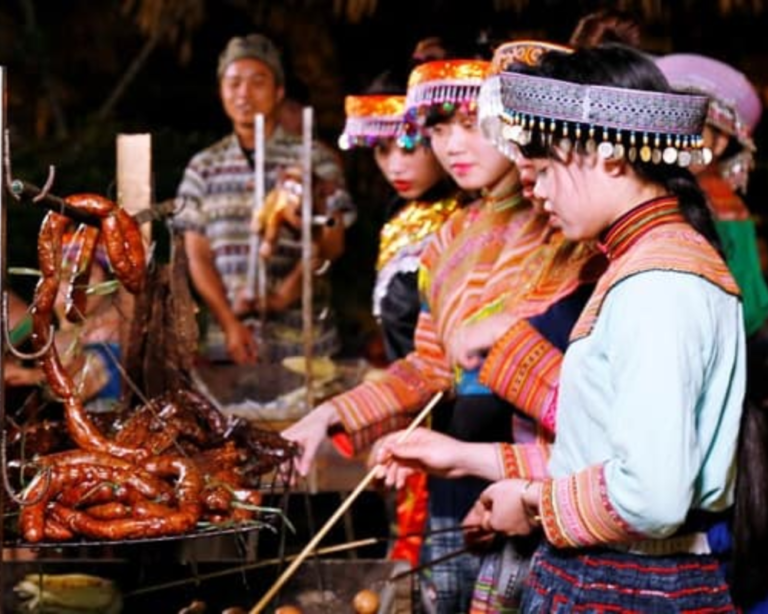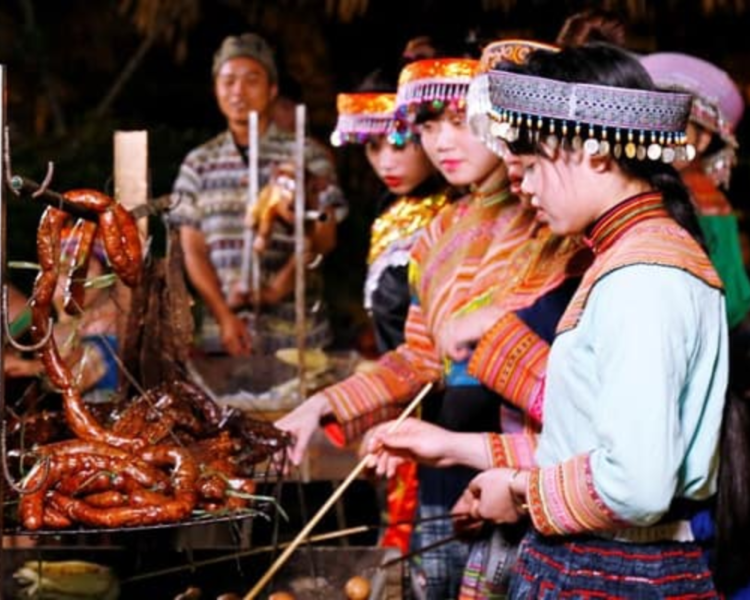 When dining out, it's important to remember that tipping is customary but not required. In more rural areas, it's common to leave whatever change you have as a tip – even small amounts make a big difference! If you're looking for something unique, why not try one of the area's many food tours? With experienced guides, these tours provide insight into the history and culture behind some of Sapa's most beloved dishes.
No matter what type of meal you choose to enjoy while visiting Sapa, expect hearty portions and vibrant colors on your plate! Don't forget to bring along your camera so that you can capture all these special memories forever. As we turn our attention towards learning about the region's local culture & traditions, let's take this opportunity to explore how locals interact with their environment through food production and consumption.
Local Culture & Traditions
Sapa is a melting pot of cultures, with ethnic minorities from the H'mong and Dzao peoples making up much of its population. The locals are incredibly friendly, welcoming visitors warmly into their homes for unique cultural experiences. From visits to home-grown tea plantations to local markets where you can learn about the area's traditional textiles, Sapa has it all!
One must-see site in Sapa is Cat Cat Village which was built by members of the Black H'mong tribe centuries ago. Visitors will be able to observe traditional customs such as handcrafting silver jewelry and embroidery techniques that have been passed down through generations. It's also a great place to take pictures of the breathtaking views surrounding this village!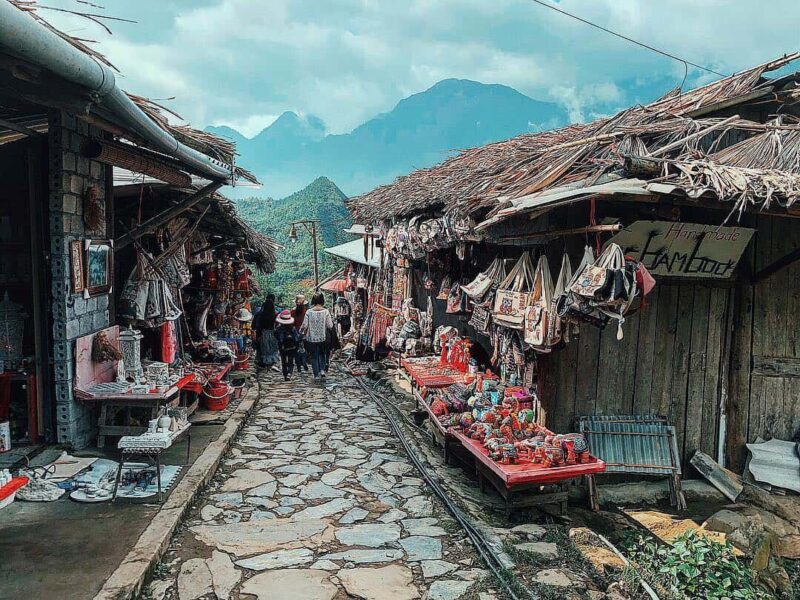 A trip to any part of Vietnam would not be complete without sampling some delicious local street food – and Sapa does not disappoint in this regard either! Enjoy specialties like Banh Cuon (rice noodle rolls), Nem Chua Rang Muoi (pork crackling), or Thit Kho Tau (Vietnamese caramelized pork). Your taste buds won't know what hit them!
During your stay in Sapa, make sure you keep an eye out for interesting festivals taking place throughout the year. These range from rice planting ceremonies during Tet Trung Thu (Mid-Autumn Festival) to buffalo fighting contests during the Doan Ngo festival. Immerse yourself in these ancient traditions and get a truly authentic experience here in Sapa! With that in mind, let's move on to discussing safety tips for travelers…
Safety Tips For Travellers
Exploring the world can be an incredible experience, like finally unlocking a door that has been barred for far too long. The feeling of freedom is exhilarating and it's easy to feel invincible when you're away from home. But traveling also requires careful planning and preparation if you are to stay safe in unfamiliar surroundings. Here are some tips on how to travel safely:
Firstly, research your destination thoroughly before heading out. Make sure you know who your allies are – both locals and fellow travelers should provide valuable advice about which areas to avoid or any other safety considerations. Try not to venture into unknown places alone, especially at night. It's always best to travel with friends as there is safety in numbers. Always stay alert to potential risks such as pickpockets or opportunistic thieves.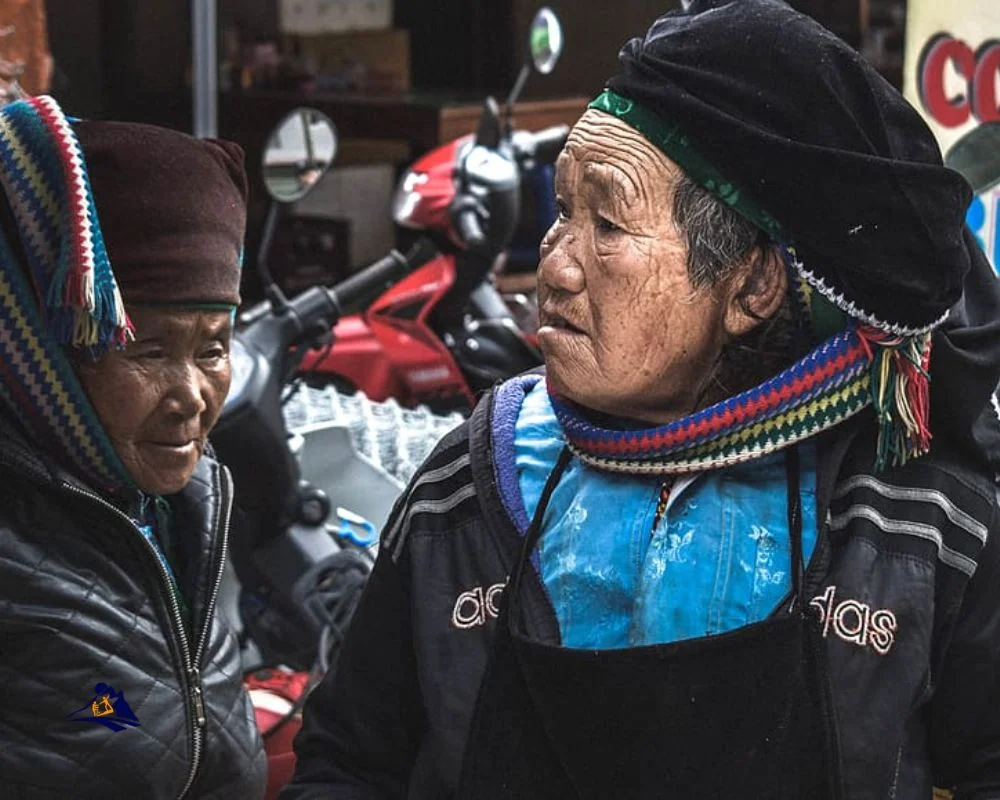 Secondly, make sure you have all the necessary items packed for your travels including insurance documents, passport(s), credit cards, and cash (in small denominations). Keep copies of these important documents stored securely online so they can easily be accessed in case of loss or theft – better safe than sorry! Pack lightweight clothing suitable for diverse weather conditions; layering up will help keep you comfortable while allowing flexibility depending on temperature changes during the day.
Thirdly, learn basic phrases in the local language – this could come in handy if things don't go according to plan! Additionally, familiarise yourself with local customs and laws so you don't inadvertently break them – ignorance isn't a valid excuse! Finally, establish contact information for emergency services just in case something does happen – whether it's medical attention or reporting a crime. This way if anything goes wrong someone knows where you are and can get assistance quickly if need be.
Sapa 1 Day Tours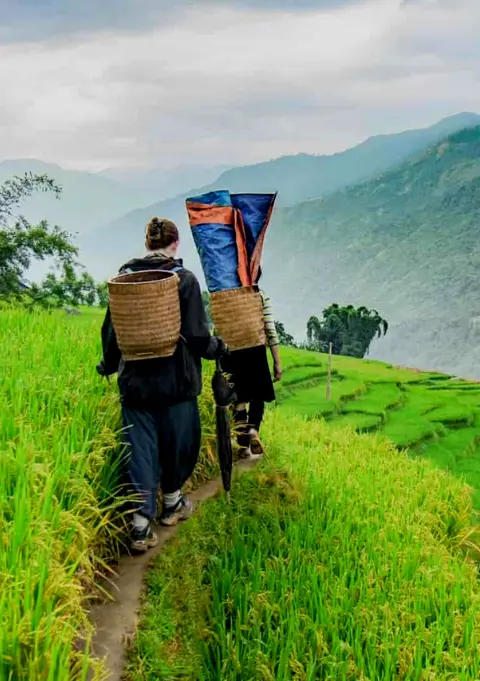 1 day experience
Moderate to challenging
Cultural immersion & active adventure
Rice fields, valleys & villages
​Private tours
Vegan-friendly
Sapa 2 Day Tours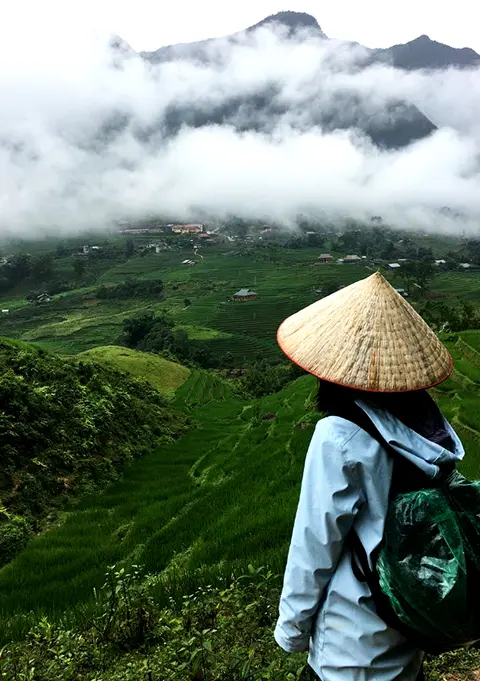 2 days 1 night experience
Moderate to challenging
Cultural immersion & active adventure
Mountains, valleys, rice fields and villages
​Private tours
Vegan-friendly
Sapa 3 Day Tours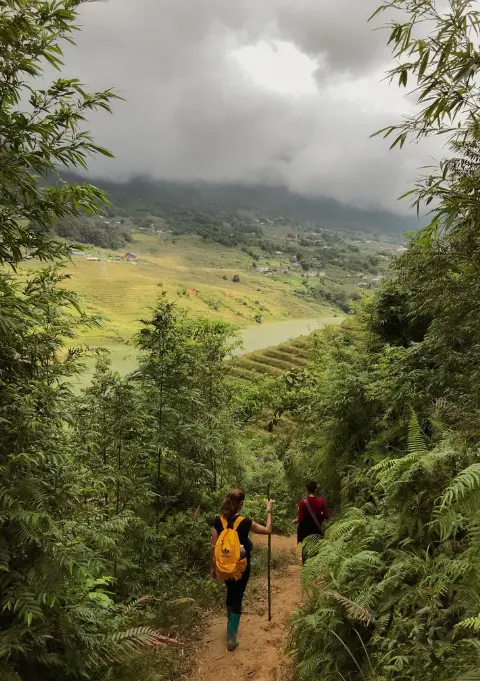 3 days 2 night experience
Moderate to challenging
Cultural immersion & active adventure
Mountains, valley, rice fields & villages
​Private tours
Vegan-friendly
Sapa 4 Day Tours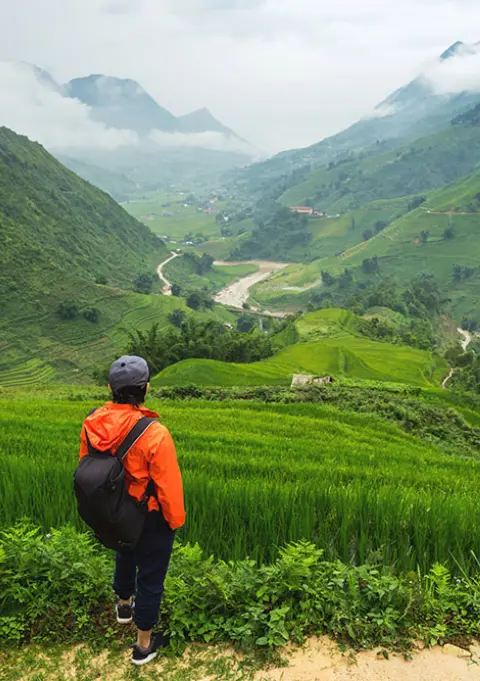 4 days 3 night experience
Moderate to challenging
Cultural immersion & active adventure
Mountains, valleys, rice fields & villages
​Private tours – Less Touristic
Vegan-friendly
With these safety tips taken care of, travelers can now move on to another essential consideration–travel insurance!
Travel Insurance Considerations
Now that you have an understanding of the safety tips for travelers, it's time to consider another important aspect of your trip: travel insurance. Travel insurance is a must-have for any journey and should be part of every traveler's packing list. With so many policies available, choosing the right plan can seem daunting at first. But don't worry—we've got you covered!
The most basic type of coverage includes emergency medical assistance while abroad, cancellation or interruption protection, and baggage loss/damage reimbursement. This type of policy provides peace of mind in case something goes wrong during your adventure and helps protect you against unforeseen expenses. If you're planning more than one trip over a year, look into annual coverage options which provide benefits across multiple trips while saving money on premiums.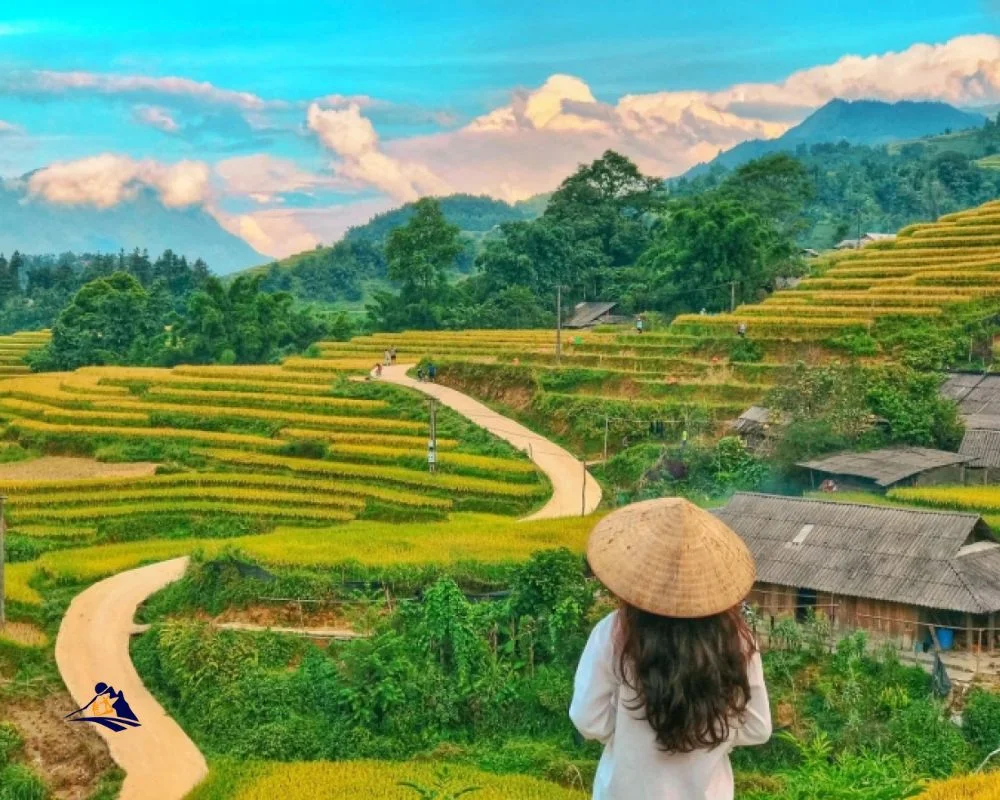 You may also want to explore enhanced plans with additional features such as pre-trip assistance (e.g., help to find lost passports), rental car collision damage waiver, accident death & dismemberment benefit, accidental flight delays & missed connections, and much more depending on the provider. It all comes down to personal preference and what kind of risk tolerance you have when traveling around the world.
When selecting a policy make sure to read through all terms and conditions carefully before making a purchase – this will ensure that both expectations are met between yourself and the insurer when it comes time to claim benefits in case something unexpected happens during your travels.
No matter where your wanderlust takes you next, having adequate travel insurance is essential for protecting yourself against financial losses due to illness or injury incurred abroad or other unfortunate events along the way. Now let's move on to packaging tips for a successful trip…
Packaging Tips For A Successful Trip
When it comes to planning a trip, especially one as exciting and unique as Sapa tours, there are so many details to consider. To help you make the most of your time in this stunning destination, here are some top tips for packaging up your perfect adventure.
First of all, think about what type of experience you're looking for. Are you after an active day out on the trails or would you prefer something more relaxing? This will influence which activities and attractions you'll want to include in your trip package. Also, take into account how much time you have available – with only two days off work it might be best to keep things close by rather than heading further afield.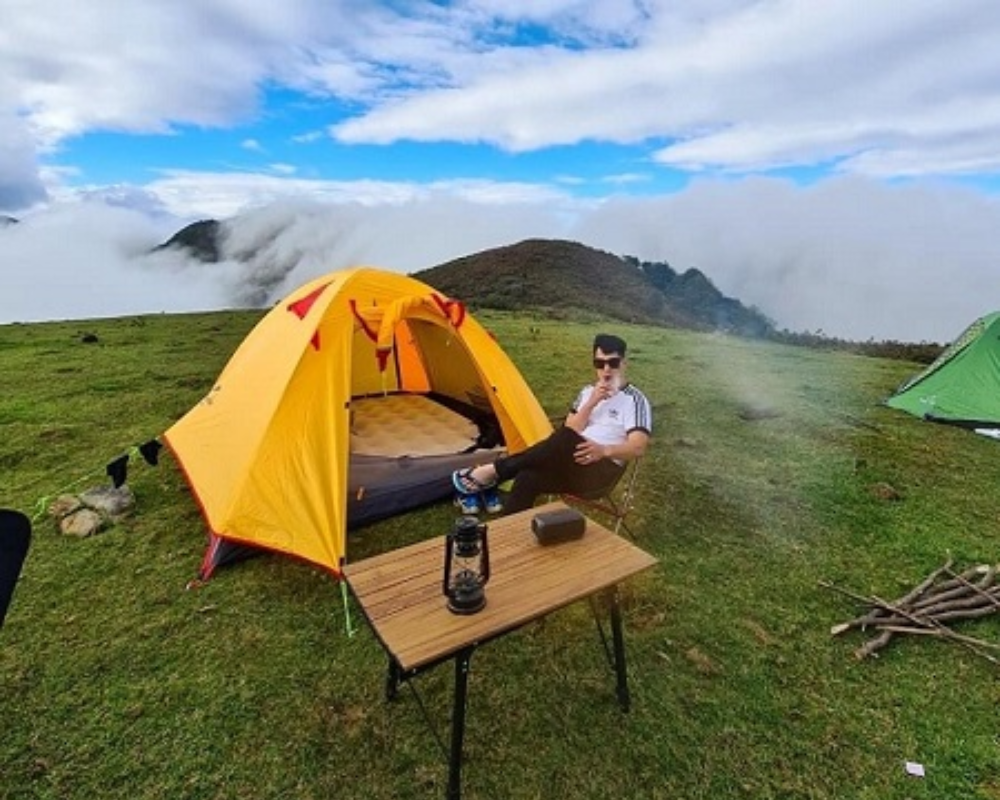 Next, research the types of accommodation options that are available in the area. There are likely to be plenty of choices ranging from camping sites to luxury resorts so weigh up which one is going to suit your needs and budget best. Don't forget any special requirements either – if you need access assistance or child-friendly facilities then factor these into your decision too.
Sapa 1 Day Tours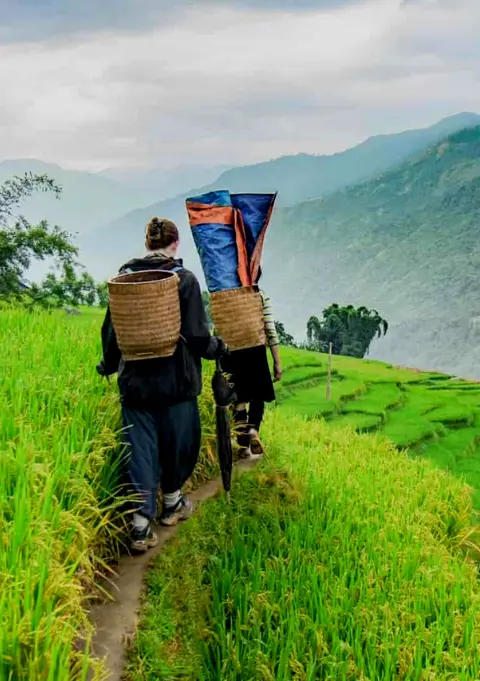 1 day experience
Moderate to challenging
Cultural immersion & active adventure
Rice fields, valleys & villages
​Private tours
Vegan-friendly
Sapa 2 Day Tours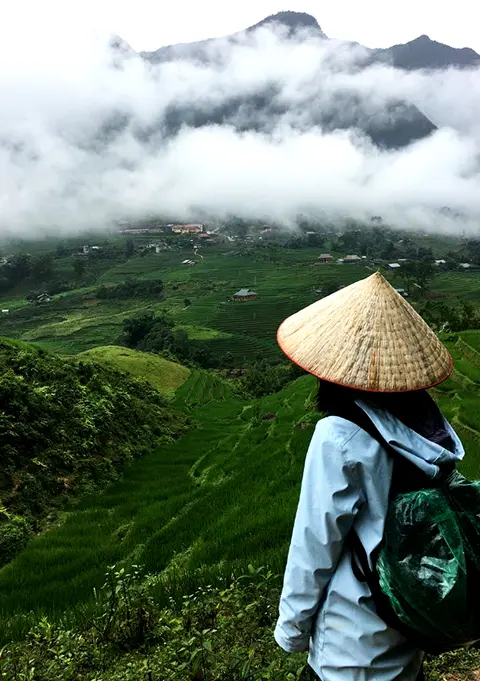 2 days 1 night experience
Moderate to challenging
Cultural immersion & active adventure
Mountains, valleys, rice fields and villages
​Private tours
Vegan-friendly
Sapa 3 Day Tours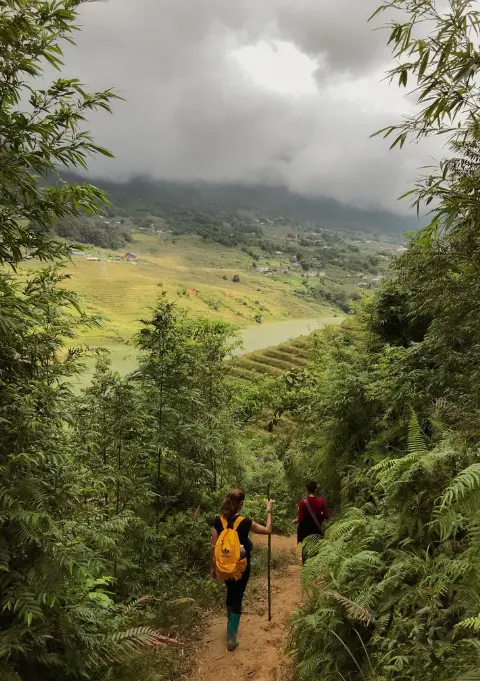 3 days 2 night experience
Moderate to challenging
Cultural immersion & active adventure
Mountains, valley, rice fields & villages
​Private tours
Vegan-friendly
Sapa 4 Day Tours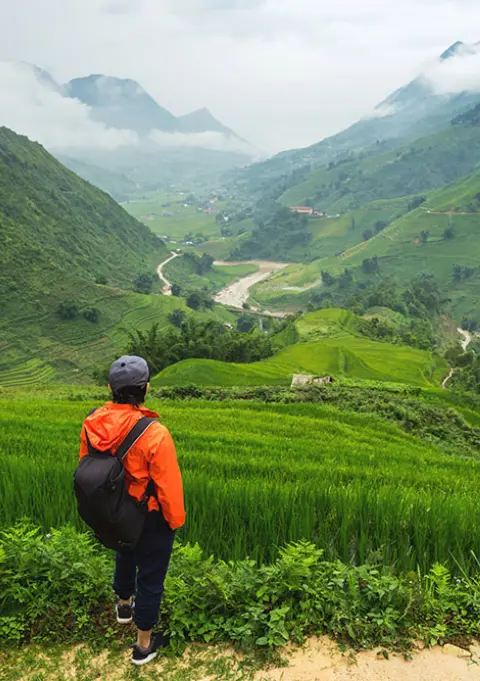 4 days 3 night experience
Moderate to challenging
Cultural immersion & active adventure
Mountains, valleys, rice fields & villages
​Private tours – Less Touristic
Vegan-friendly
It's also important that you look at transport options before booking anything else – remember that traveling around Sapa can be quite challenging given its mountainous terrain! You may find it easier (and cheaper) to hire a car rather than relying on public transport or taxi companies; just make sure that everyone who'll be using it has a valid driving license first! Lastly, don't forget about insurance; even though trips like this should always be fun and hassle-free, it pays to safeguard against any eventualities along the way.
With these essential packing tips in mind, let's now move on to budgeting basics for a trip to Sapa…
Budgeting Basics For A Trip To Sapa
When planning a trip to Sapa, it is important to plan your budget carefully. Being aware of the costs associated with travel and accommodation can help you stay within your budget while still enjoying all that this beautiful area has to offer. Here are some tips for getting the most out of your money when visiting Sapa:
| Tip | Description |
| --- | --- |
| Accommodation | Booking a hotel or hostel in advance will save you time and money. Consider using Airbnb instead if you're looking for a more homely feel during your stay. |
| Transportation | To get around quickly and cheaply, rent a motorbike or take local buses or taxis. Avoid long-distance taxi rides as they tend to be expensive. |
| Eating Out | Eating at street stalls and small restaurants is much cheaper than ordering from large chains. Make sure to check local prices before buying anything so you don't overspend! |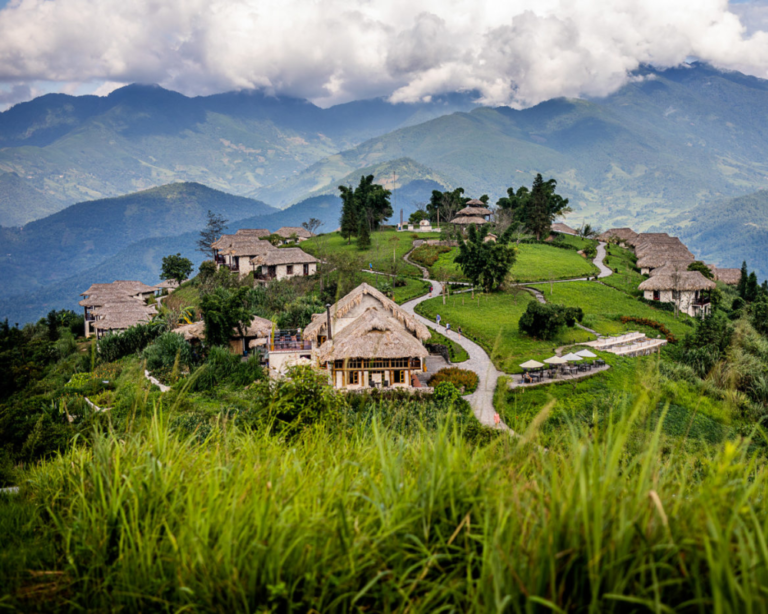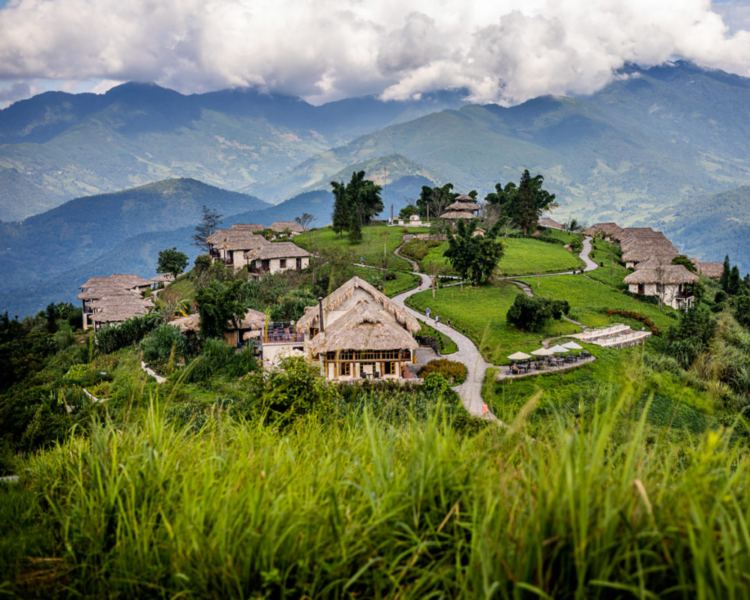 It's also helpful to bring cash with you when traveling to Sapa, as there may not always be ATMs available in remote areas. You should also research any exchange rates or fees associated with withdrawing funds outside of Vietnam before leaving on your trip. Additionally, consider setting aside an emergency fund just in case something unexpected happens while away from home. This way, you'll have extra money if needed without having to dip into other parts of your budget prematurely!
Being mindful of how much money you're spending while on vacation will allow you to make the most of your time in Sapa without breaking the bank. With these budgeting basics under your belt, now it's time to start researching tour operators in the area who can provide additional guidance about what sights and activities are worth checking out during your visit!
Tour Operators In The Area
Sapa is known for its natural beauty and outdoor activities, making it a great destination for those looking to escape the hustle and bustle of everyday life. Tour operators in the area are more than happy to help you plan your perfect trip! Here's what they can do:
Help find lodging – Whether you're looking for a 5-star hotel or just a bed & breakfast, tour operators will be able to point you in the right direction. For example, one of our partners recently organized an overnight stay at Cat Cat village with breathtaking views of the Fansipan mountain range.
Organize transportation – From airport transfers to day trips out, tour operators have access to reliable vehicles and drivers that know their way around Sapa like no other.
Suggest activities– They'll help create a custom itinerary based on your interests so that you get the most out of your trip! We suggest taking advantage of all that Sapa has to offer by exploring waterfalls, trekking through rice terraces, visiting minority villages, or even trying some local cuisine!
Provide peace of mind– All tours include guides who speak English and understand the local culture, as well as safety measures such as helmets when biking and first aid kits during hikes. When booking through us here at Sapa Tours we guarantee quality service from start to finish!
Sapa 1 Day Tours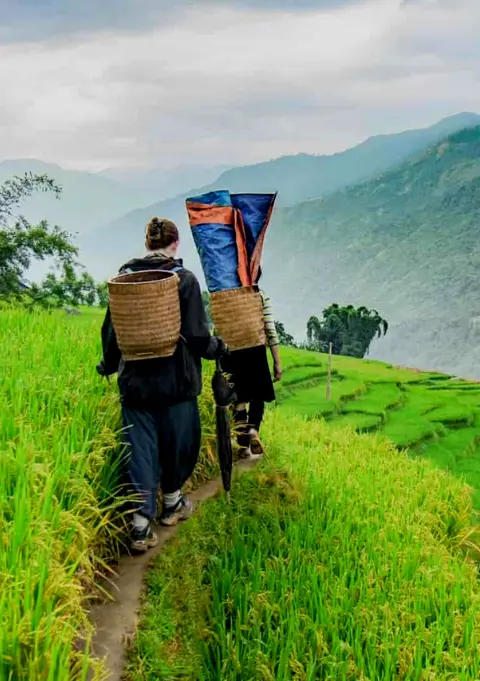 1 day experience
Moderate to challenging
Cultural immersion & active adventure
Rice fields, valleys & villages
​Private tours
Vegan-friendly
Sapa 2 Day Tours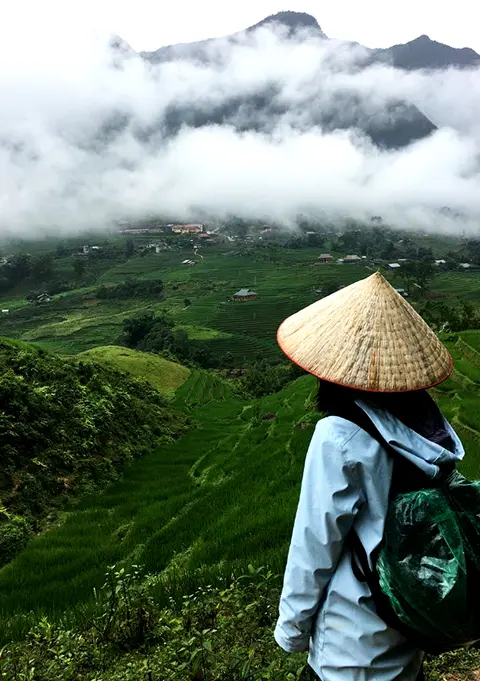 2 days 1 night experience
Moderate to challenging
Cultural immersion & active adventure
Mountains, valleys, rice fields and villages
​Private tours
Vegan-friendly
Sapa 3 Day Tours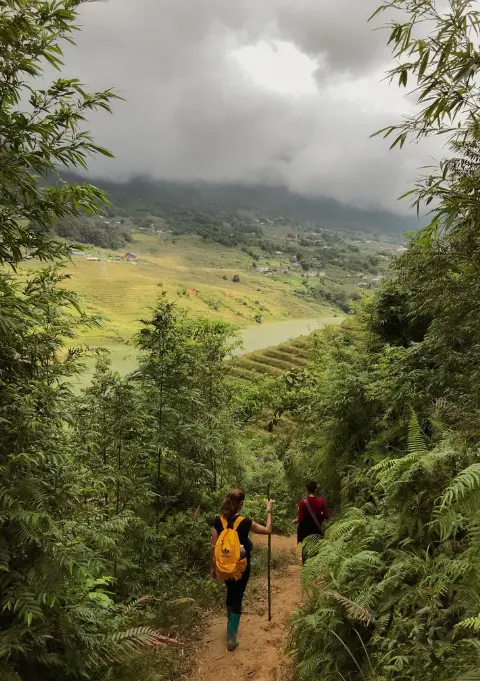 3 days 2 night experience
Moderate to challenging
Cultural immersion & active adventure
Mountains, valley, rice fields & villages
​Private tours
Vegan-friendly
Sapa 4 Day Tours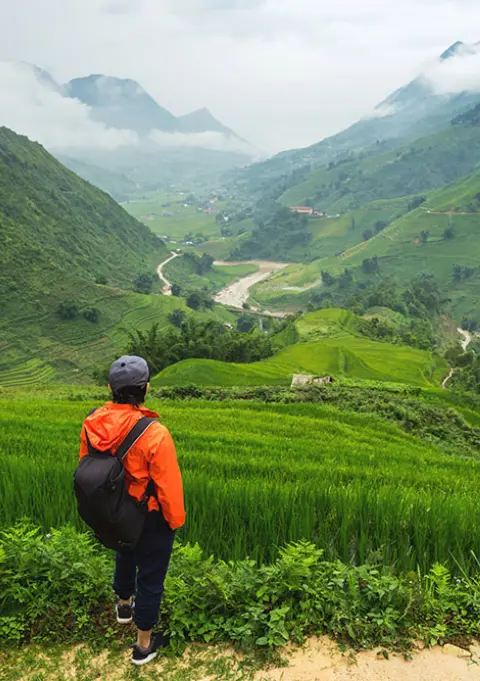 4 days 3 night experience
Moderate to challenging
Cultural immersion & active adventure
Mountains, valleys, rice fields & villages
​Private tours – Less Touristic
Vegan-friendly
As an experienced guide myself I'm confident that these tour operators can provide unforgettable experiences for anyone looking for adventure in this beautiful corner of Vietnam. With their help, nothing is stopping you from having an amazing journey filled with exploration and relaxation—the best combination for creating lasting memories!
Sapa Tours Frequently Asked Questions
How Much Does A Sapa Tour Typically Cost?
A sapa tour can be an exciting and memorable experience, but how much does it typically cost? The answer to this question will vary depending on the type of tour you choose.
Here are 3 tips for understanding what kind of costs you might expect when booking a Sapa Tour:
1. Think about the length of your tour – longer tours tend to cost more as there is more included in the itinerary such as transportation and meals.
2. Consider any extra activities that you would like to take part in during your trip, such as guided hikes or visits to local villages. These add-on experiences may increase the overall cost of your tour.
3. Research different companies to find out which ones offer competitive prices and great service. This way you can enjoy everything that a Sapa Tour has to offer without blowing your budget!
As an experienced guide, I highly recommend exploring all these options before deciding so that you get the most value from your money while enjoying every moment of your journey through this beautiful region of Vietnam. From breathtaking mountain views and lush valleys to traditional culture and engaging conversations with locals – there's something for everyone in Sapa!
No matter what type of traveler you are or how long your stay is, planning for a sapa tour could make all the difference between having an average vacation or creating unforgettable memories that last a lifetime!
Is It Possible To Visit Sapa Without Joining A Tour?
Sapa is a magical place, and it's no wonder why so many people want to visit! But with such a unique destination comes the question: Is it possible to explore Sapa without joining a tour? The answer is yes – but there are some important things you should keep in mind.
Firstly, traveling independently will give you more freedom. You'll be able to set your itinerary and choose where to stay and when to go – something that can be hard on an organized tour. Plus, if you're willing to put in the effort of researching beforehand, going solo can often save you money as well.
Secondly, navigating around Sapa by yourself can be difficult due to language barriers. To get the most out of your trip, consider learning some basic Vietnamese phrases before arrival or hire a local guide who can help show you around. Here are three tips for finding quality guides:
– Choose someone who has been reviewed positively online
– Research their qualifications & experience
– Ask them about any hidden costs upfront
– Finally, make sure that wherever you plan on staying complies with safety regulations during COVID-19 times. Checking reviews from other travelers is a great way to ensure this. With all these considerations taken care of, there's no reason why exploring Sapa without a tour shouldn't be safe and enjoyable!
Is It Easy To Access Public Transportation In Sapa?
Accessing public transportation in Sapa is an important factor to consider when planning your trip. With the right knowledge and know-how, it can be quite easy! We'll take a quick look at how you can make use of the various modes of transport available here.
Sapa's small-town atmosphere makes traveling around on foot or by bike fairly straightforward – there are plenty of sights within walking distance. If you prefer to explore further out, buses run regularly between villages, making them great for day trips and sightseeing. Taxis are also readily available throughout the area; however, they can often be more expensive than other options.
If you're looking for something more adventurous, why not try renting a motorbike? This is a great way to get around and see some stunning scenery along the way. Be sure to check with local rental companies about safety guidelines before hopping on one though – helmets are compulsory in Vietnam.
No matter which mode of transport you choose, getting around Sapa should be relatively stress-free and enjoyable. You'll find that locals are friendly and helpful if you need directions or advice while traveling so don't hesitate to ask questions! So go ahead and embrace all that this beautiful region has to offer without worrying too much about getting lost or stuck somewhere.
Are There Any Discounts For Group Bookings?
Do you have a group of friends or family members and want to plan an exciting holiday in Sapa? You may be wondering if there are discounts for booking as a group. The answer is yes!
Planning your trip with several people together can open up some amazing opportunities, allowing you to access deals that otherwise wouldn't be available. Group bookings often come with special offers and discounts that make the experience even more enjoyable. From package deals on accommodation to discounted prices at many of the attractions, traveling in a larger group can help you get more out of your vacation.
Sapa has plenty to offer groups looking for adventure, from trekking through lush green valleys and visiting traditional villages, to exploring local markets and learning about its unique culture. Booking as a group allows you to share these experiences with those closest to you while saving money at the same time. Not only will it save you money upfront but also during your stay as well; when traveling as part of a large party, food costs are split between everyone meaning less financial strain all around.
So why not take advantage of these great savings by planning your next Sapa excursion with friends or family? Savour new experiences together while making unforgettable memories – all without breaking the bank!
Is There A Language Barrier In Sapa?
When traveling abroad, language barriers can be a concern. Many people are concerned about whether they will have difficulty communicating in their destination's native language. In the case of Sapa, Vietnam, this question is especially pertinent.
The good news is that there isn't a language barrier in Sapa. English is widely spoken by locals and it's quite common for tour guides to speak both Vietnamese and English fluently. This means you don't need to worry about being unable to communicate or not understanding directions when taking a sapa tour!
In addition to speaking English, many of the local vendors also understand basic phrases in French as well as other European languages, so if you feel more comfortable conversing in these languages then don't hesitate to give it a try!
Sapa tours offer an excellent opportunity for travelers looking for an immersive experience with friendly locals who can help them make the most out of their time in this stunningly beautiful region. Whether you're interested in learning more about traditional culture or simply want to relax and take in some breathtaking views, Sapa has something for everyone – no matter what language they prefer!
Conclusion
As an expert in Sapa tours, I can tell you that this is one of the most beautiful places to visit. With incredible landscapes and unique culture, it's hard to find another destination quite like it.
The cost of a tour varies depending on the number of days you plan to spend there, but typically you should expect to pay between $50-$100 per person for day trips. It's possible to explore Sapa without joining a tour group, however, my advice would be to join one as they provide access to local knowledge and more organized activities.
Public transportation is easily accessible throughout the region with buses running regularly from nearby cities such as Hanoi. Group bookings may also qualify for discounts if booked in advance through reliable operators. Although most people understand English in Sapa, having some basic Vietnamese language skills will make navigating around easier and help foster deeper connections with locals during your stay!
Sapa 1 Day Tours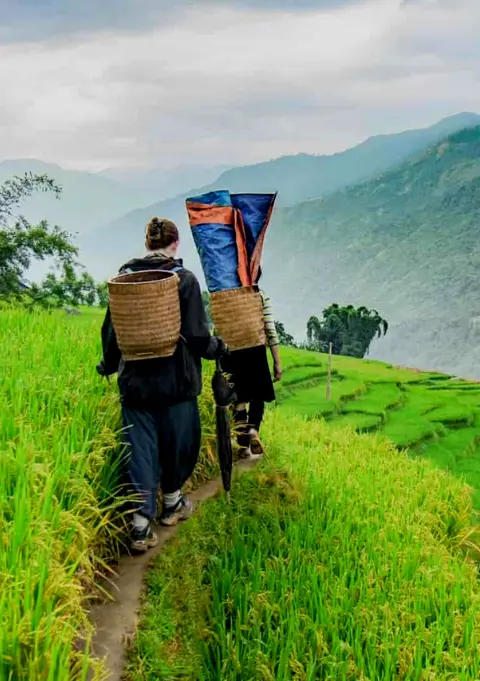 1 day experience
Moderate to challenging
Cultural immersion & active adventure
Rice fields, valleys & villages
​Private tours
Vegan-friendly
Sapa 2 Day Tours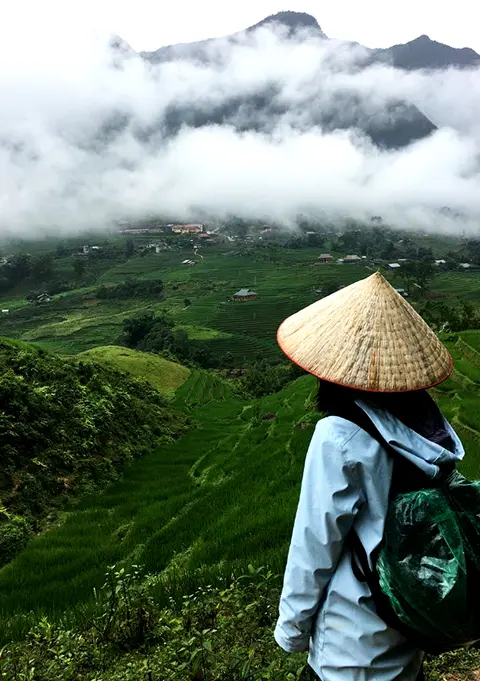 2 days 1 night experience
Moderate to challenging
Cultural immersion & active adventure
Mountains, valleys, rice fields and villages
​Private tours
Vegan-friendly
Sapa 3 Day Tours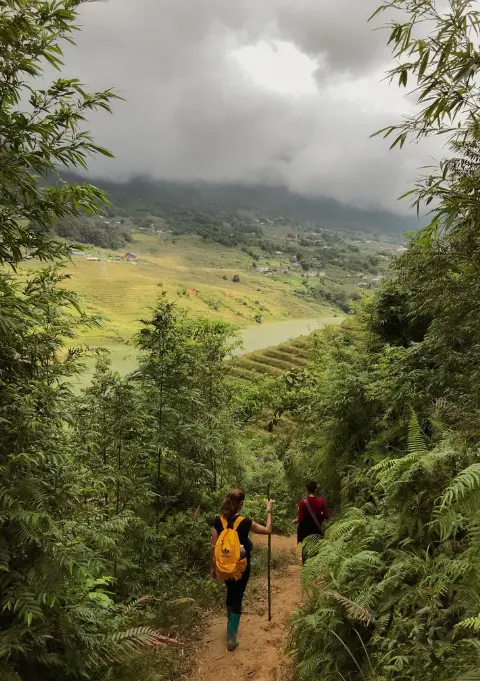 3 days 2 night experience
Moderate to challenging
Cultural immersion & active adventure
Mountains, valley, rice fields & villages
​Private tours
Vegan-friendly
Sapa 4 Day Tours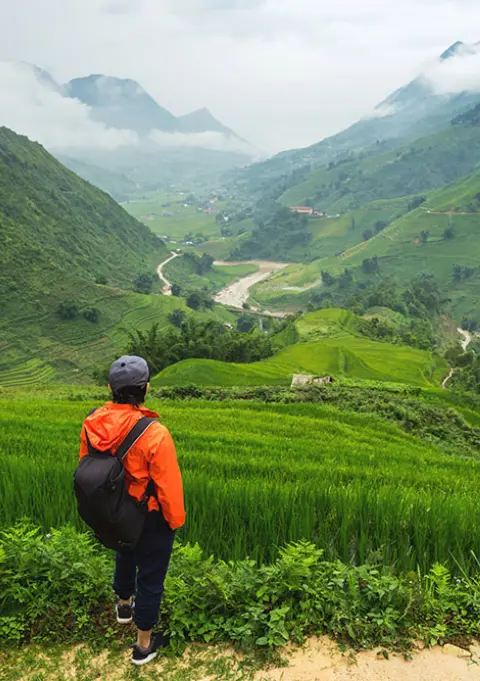 4 days 3 night experience
Moderate to challenging
Cultural immersion & active adventure
Mountains, valleys, rice fields & villages
​Private tours – Less Touristic
Vegan-friendly