Are you looking for a truly unique adventure? Are you longing to feel the thrill of exploration, and witness some of nature's most incredible sights? Then look no further than Fansipan Hike Tour! This is your chance to take an unforgettable journey into one of Southeast Asia's most stunning mountain ranges.
On this tour, you'll have the opportunity to experience the beauty of Vietnam's highest peak – Mount Fansipan – as well as explore its lush forests and rugged terrain. You'll be accompanied by experienced guides who will show you off-the-beaten-path trails, allowing you to discover hidden gems that are rarely seen by travelers. Along the way, you'll get to sample local delicacies and immerse yourself in traditional Vietnamese culture.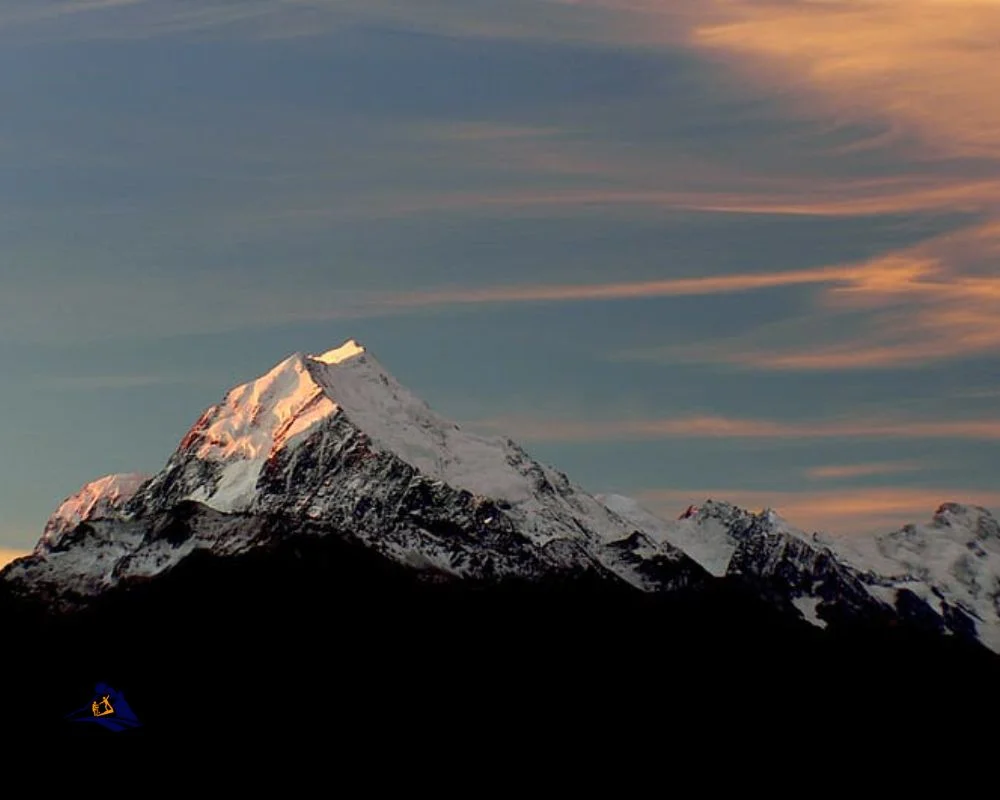 So if you're ready for an adventure that promises discoveries at every turn, then come join us on our Fansipan Hike Tour! With us, you can finally live out your dream of freedom and exploration without compromising comfort or safety. It's time to let go and succumb to the call of nature – there's no better place than here!
Overview Of The Mountain
Rising from Vietnam's landscape like a giant emerald in the sky, Fansipan Mountain is an awe-inspiring sight. Standing at 3,143 meters tall, it towers over its surrounding peaks and provides intrepid adventurers with a challenging yet rewarding trekking experience. Located in Northern Vietnam within Hoang Lien National Park, this mountain offers unrivaled elevation for hikers looking to explore some of the country's most spectacular mountain trails.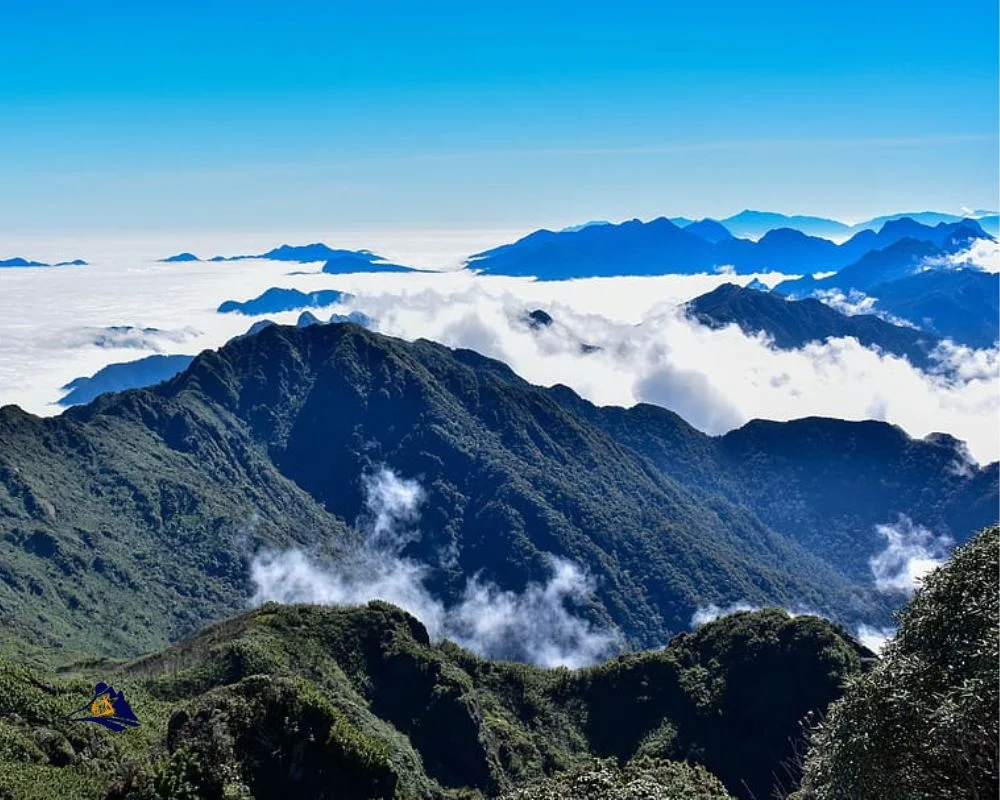 The summit is accessible via multiple routes ranging from one-day treks to three days treks depending on fitness level and weather conditions. The various trails offer stunning views of lush jungle valleys, cascading waterfalls, and sweeping vistas of the entire region below. No matter which routes you choose to take, you are sure to have a memorable time discovering what makes Fansipan so special.
Though reaching the top can be daunting due to high altitude changes, those who make it will never forget the feeling of accomplishment they get when standing atop this majestic peak. To ensure that your adventure goes smoothly and safely, read on for preparation tips before taking on this iconic Vietnam Mountains climb!
Preparation Tips For Your Fansipan 1 day trek
Are you ready to conquer the highest mountain peak in Indochina? Before setting out on your journey, proper preparation is key. Here are some tips to ensure that your Fansipan hike tour will be a success!
Necessary Items:
Hiking boots – Having the right pair of hiking boots for this trail can make all the difference. Make sure they fit well and provide good ankle support.
Trekking poles – An essential part of any successful climb. It'll help with balance and reduce fatigue over long distances.
Proper clothing – Layering is important when dealing with changing temperatures during the day or night. Bring clothes appropriate for both hot and cold weather conditions.
Other Tips:
Weather forecast – Check the forecast before heading out as it may change rapidly at higher altitudes. Being prepared for sudden rainstorms or snowfall could save you from serious trouble later down the line.
Food supplies – Fuel your body with energy-packed snacks like nuts, fruits, and dried meats so you have enough energy to complete the trek! Be sure to bring plenty of water too since dehydration can set in quickly at high altitudes.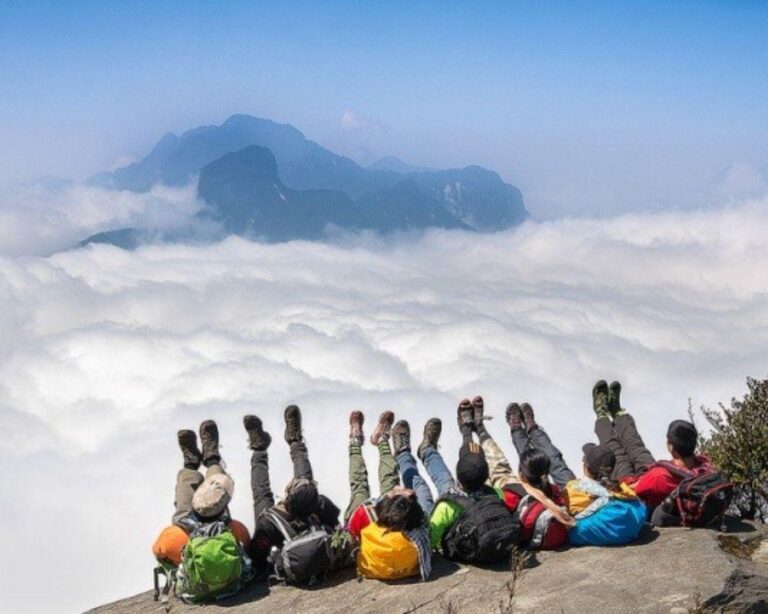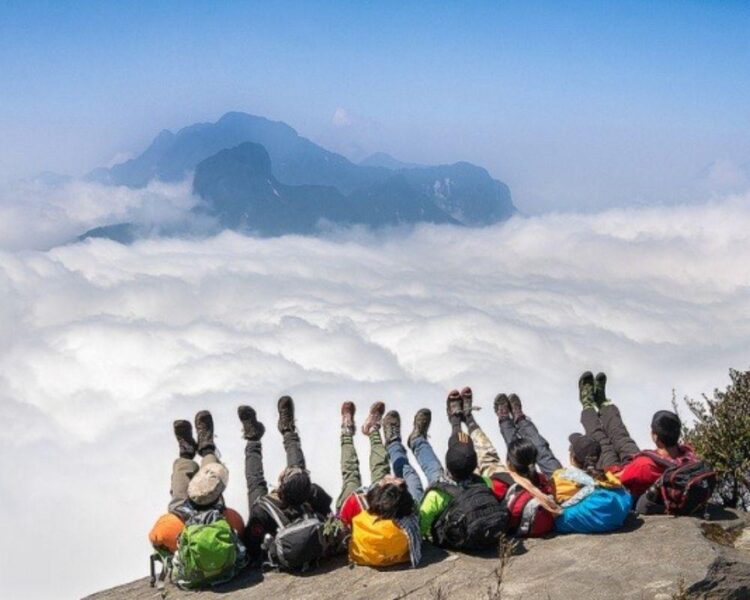 In short, having these items packed and ready beforehand will give you peace of mind while enjoying traveling through nature's grandest peaks! Now let's move on to what to pack…
What To Pack
On the cusp of your adventure, it's time to get ready for what awaits you. There is nothing quite like the feeling of being prepared and equipped as you set out on a journey that will take you up Mount Fansipan – Vietnam's highest peak. To ensure an unforgettable experience, here are some essential items to include in your backpack:
First and foremost, make sure to pack a sturdy pair of hiking boots. You want shoes that provide good ankle support yet remain comfortable throughout the hike. Not only do they help keep you safe on uneven terrain but also make all the difference when trekking through mud or snow.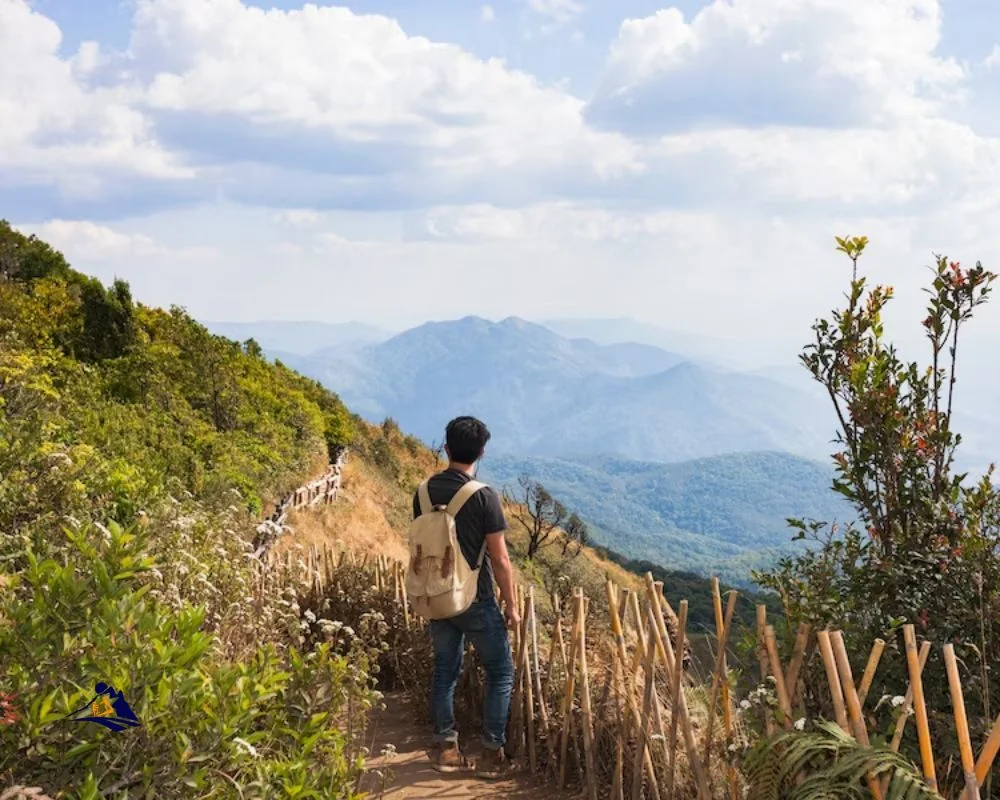 Don't forget to bring along plenty of water too! It can be easy to become dehydrated while exploring at high altitudes so having an empty refillable bottle with you is highly recommended. And if possible, add a few small snacks such as granola bars or trail mix into your bag for energy boosts during long days outdoors – just remember to practice Leave No Trace ethics when disposing of any waste!
Finally, arm yourself against sunburn by applying sunscreen before heading out and bringing extra tubes in case there isn't enough shade around. Also, throw on some warm layers; temperatures drop quickly after sunset so it pays off to have something cozy packed in advance! With these tips in mind and your trusty gear in tow, you're ready for whatever Mother Nature throws your way…
Safety Instructions
Safety is paramount when it comes to hiking, especially if you're planning a solo trek. Before packing your bags and setting off on your journey, read through these safety instructions carefully!
First of all, make sure you have the right gear for the mountain conditions you'll be facing. Good quality boots are essential – they should provide plenty of grip and support over rocky terrain. A head torch is also important – even during the day, weather conditions can change quickly in the mountains so being able to see clearly will help keep you safe. Pack some additional layers too; warmth and comfort are key elements for a successful hike.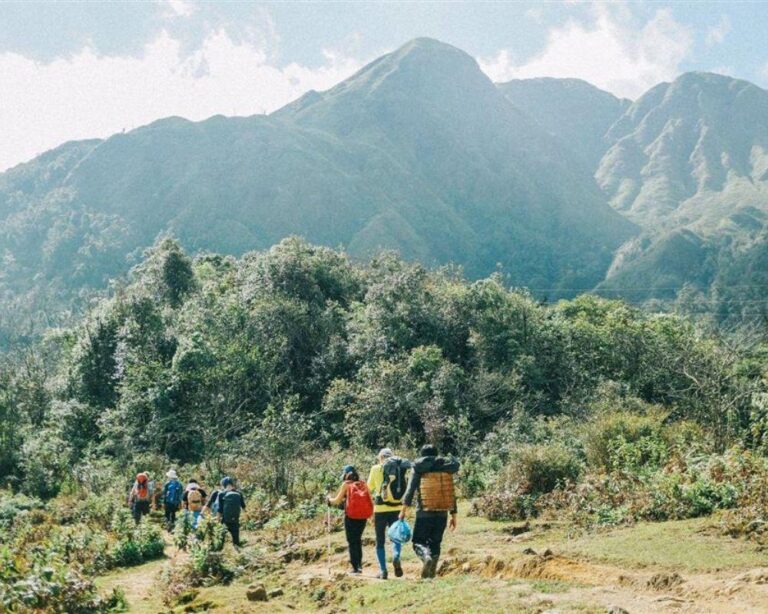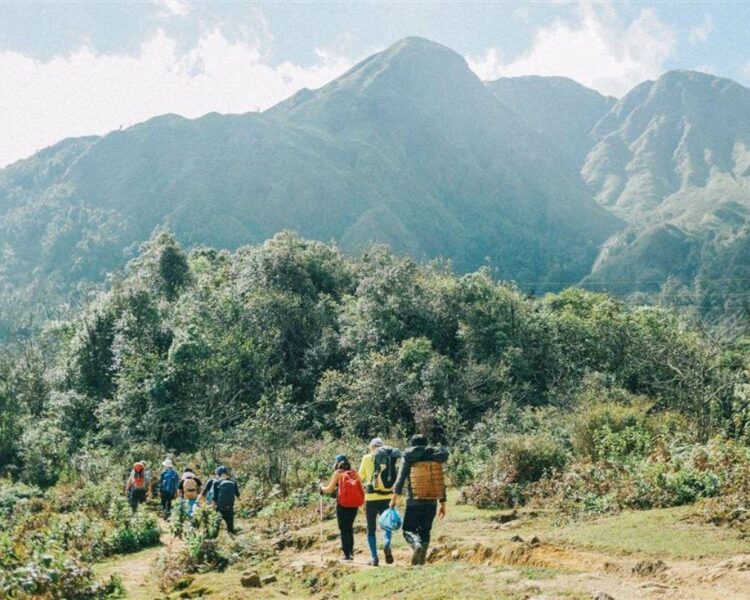 When out on the trail, remember that things don't always go as planned. Don't push yourself beyond what feels comfortable or ignore signs from your body telling you that something isn't quite right – listen to them! Make sure someone at home knows where you plan to go so that they can raise an alarm if need be. Additionally, take extra care with navigation by bringing along a good map and compass just in case unexpected weather rolls in or visibility drops suddenly.
At all times remain aware of any potential hazards such as unstable ground, sudden changes in temperature, or altitude sickness which could affect your ability to continue safely on your trip. If ever in doubt about anything related to safety while on your trekking holiday, seek advice from experienced local guides before continuing onward – their knowledge will be invaluable!
With all this information taken into account, it's time to turn our attention toward routes and difficulty levels…
Sapa 1 Day Tours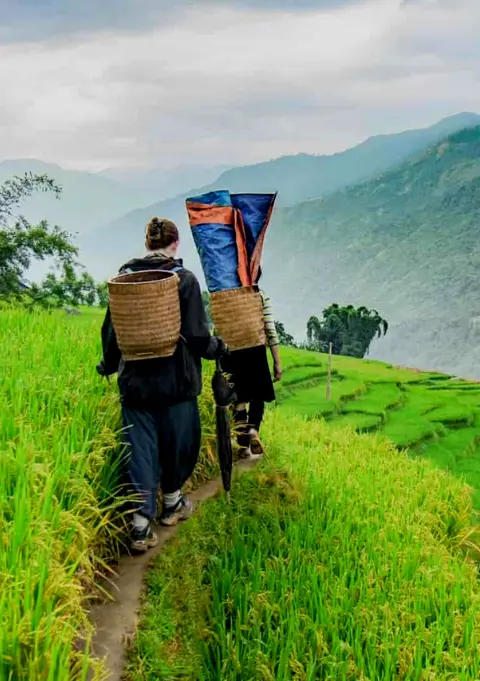 1 day experience
Moderate to challenging
Cultural immersion & active adventure
Rice fields, valleys & villages
​Private tours
Vegan-friendly
Sapa 2 Day Tours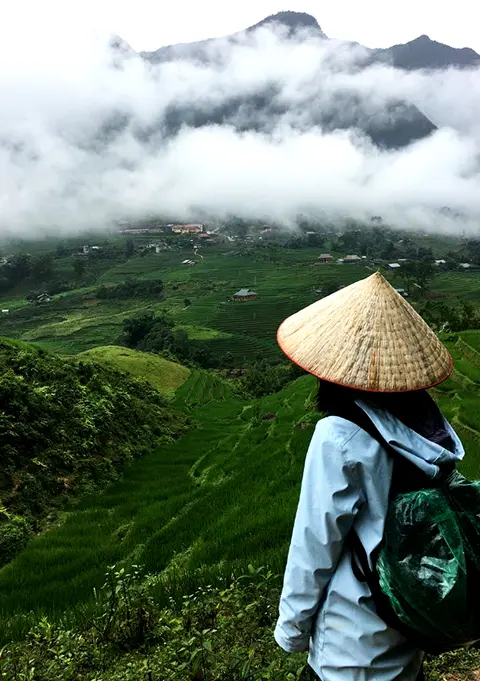 2 days 1 night experience
Moderate to challenging
Cultural immersion & active adventure
Mountains, valleys, rice fields and villages
​Private tours
Vegan-friendly
Sapa 3 Day Tours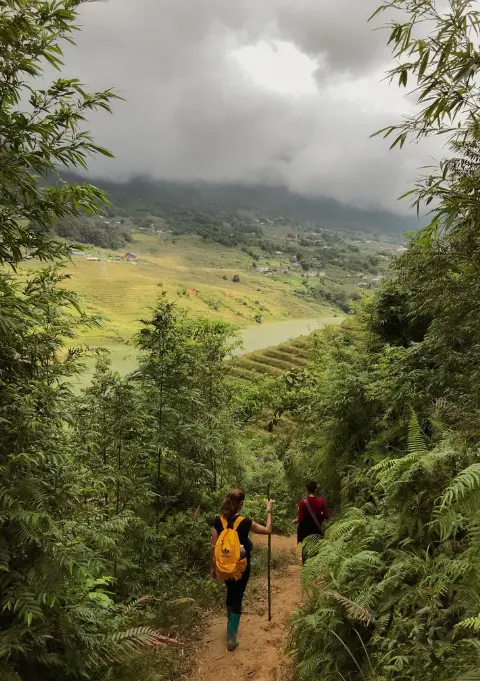 3 days 2 night experience
Moderate to challenging
Cultural immersion & active adventure
Mountains, valley, rice fields & villages
​Private tours
Vegan-friendly
Sapa 4 Day Tours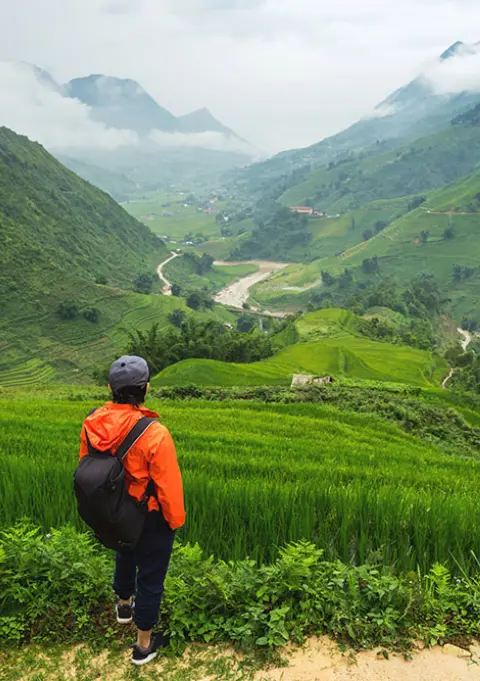 4 days 3 night experience
Moderate to challenging
Cultural immersion & active adventure
Mountains, valleys, rice fields & villages
​Private tours – Less Touristic
Vegan-friendly
Routes And Difficulty Levels
As the saying goes, 'there's something for everyone' – and this hiking tour is no exception! With a range of trekking paths to choose from ranging in difficulty level, there is an adventure waiting around every corner. From gentle mountain trails suitable for those just starting on their hiking journey to more challenging climbing grades that will test even seasoned hikers; discovering Fansipan has never been so exciting!
The most popular route begins at the base of the mountain where eager adventurers can follow winding pathways through lush forests before reaching a clearing with spectacular views. Climbers then set off up steep inclines as they traverse around jagged rock formations, eventually reaching the summit after several hours. But don't worry – if you're not quite ready to tackle such heights, there are plenty of lesser hikes available too!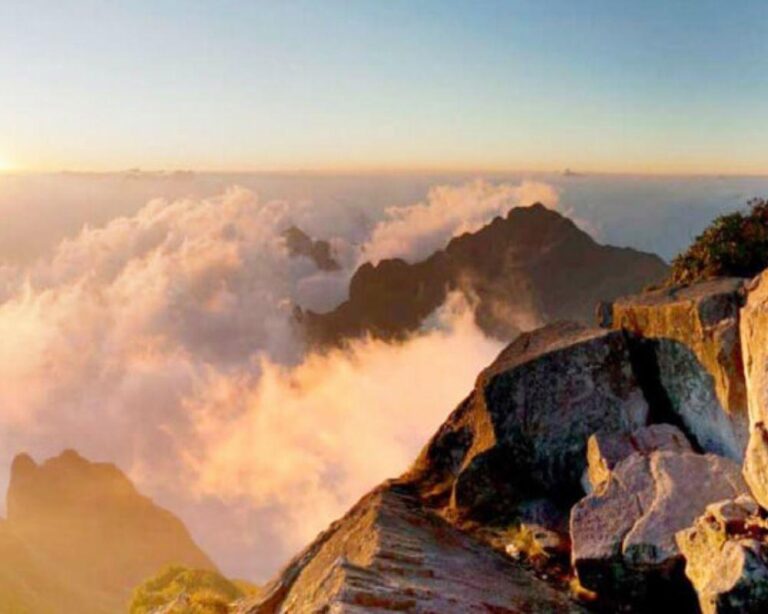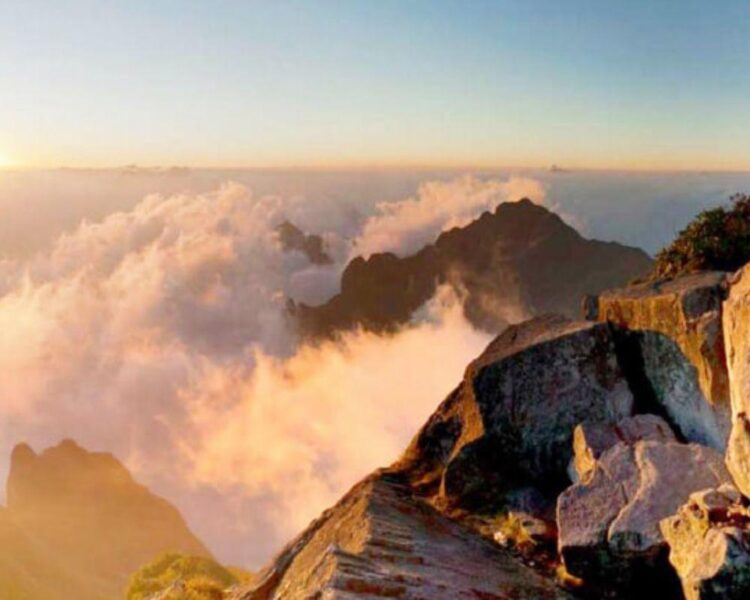 For those looking for an easier expedition, Fansipan provides stunning landscapes closer to sea level which makes for perfect day trips. Here visitors can take advantage of guided tours or explore independently along well-marked routes amidst wildflower meadows and quiet streams. No matter your experience or fitness levels, you'll be sure to find a trail that suits your needs and leaves you feeling fulfilled.
With all these wonderful opportunities offering unforgettable experiences, it's clear why Fansipan is one of Vietnam's best-loved destinations. Whether you're seeking adrenaline-filled action or simply want some time away from it all, this remarkable area promises breathtaking beauty and unrivaled tranquillity. So grab your boots and get ready – a new world awaits!
Fansipan Hiking 1 Day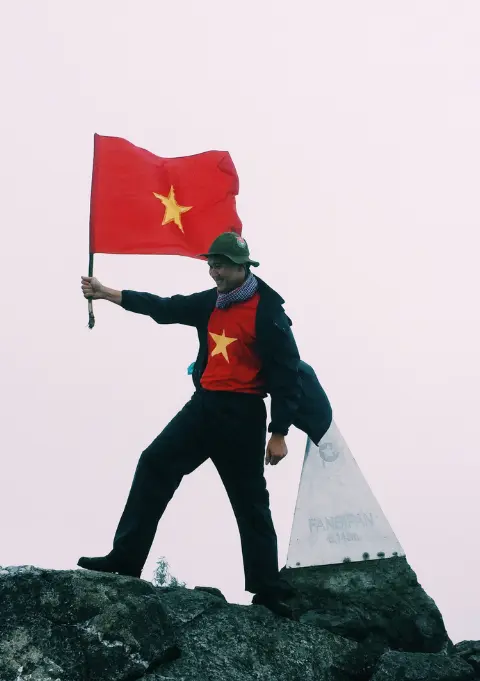 1 day fansipan experience
Moderate to challenging
Cultural immersion & active adventure
Visit Fansipan, highest mountain of Indochina
​Private tours
Vegan-friendly
Fansipan Trekking 2 Days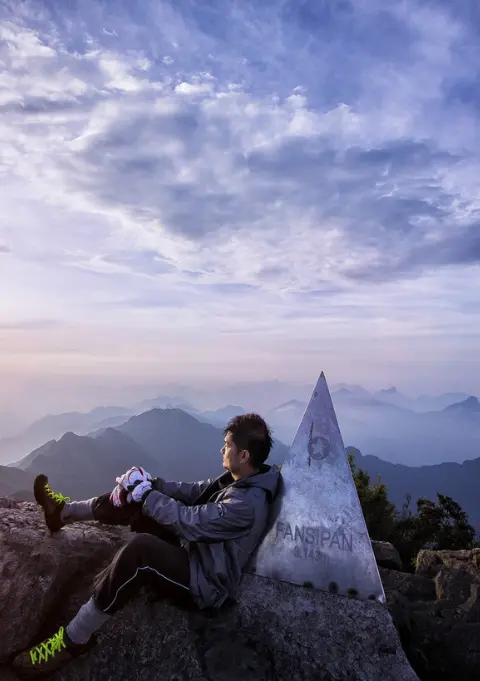 2 days 1 night fansipan experience
Moderate to challenging
Cultural immersion & active adventure
Visit Fansipan, highest mountain of Indochina
​Private tours
Vegan-friendly
Buy Cable Ticket Online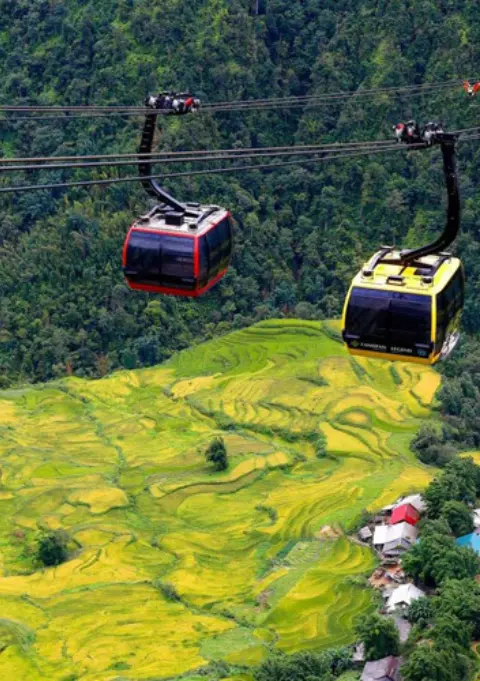 [QR Code] Buy Fansipan Cable Car Tickets Online
Non-refundable
Present your e-voucher
Fixed-day ticket
Admission with voucher
Accommodations Nearby
Accommodation options near the Fansipan hike tour are plentiful. There's something to suit every budget and taste, ranging from luxury hotels to rustic guesthouses and hostels. If you're looking for a place to stay before or after your trek, here's an overview of what's available in the area.
Hotels offer all sorts of amenities, including spas, pools, restaurants with local cuisine, and bar areas overlooking stunning mountain views. Some even provide shuttle services that can take you directly to the base of Mount Fansipan! Many come at reasonable prices too – giving travelers on a budget plenty of choice when it comes to finding somewhere comfortable to rest their heads.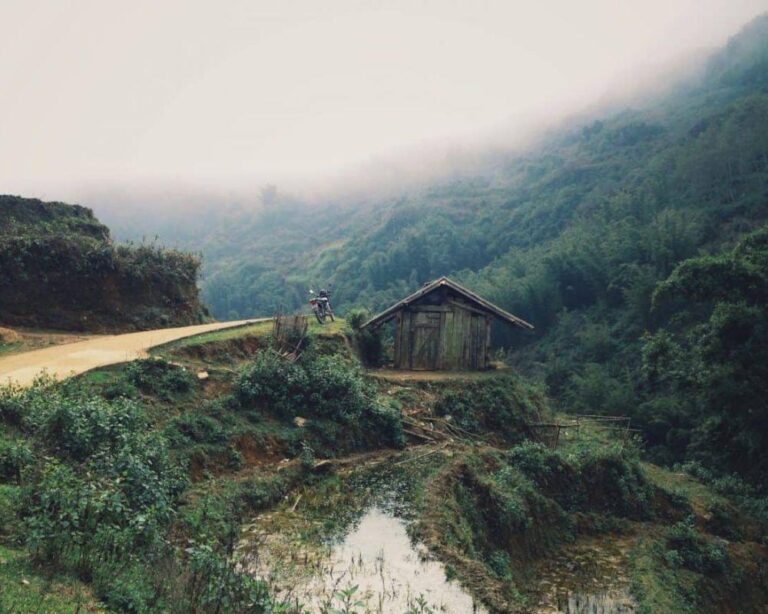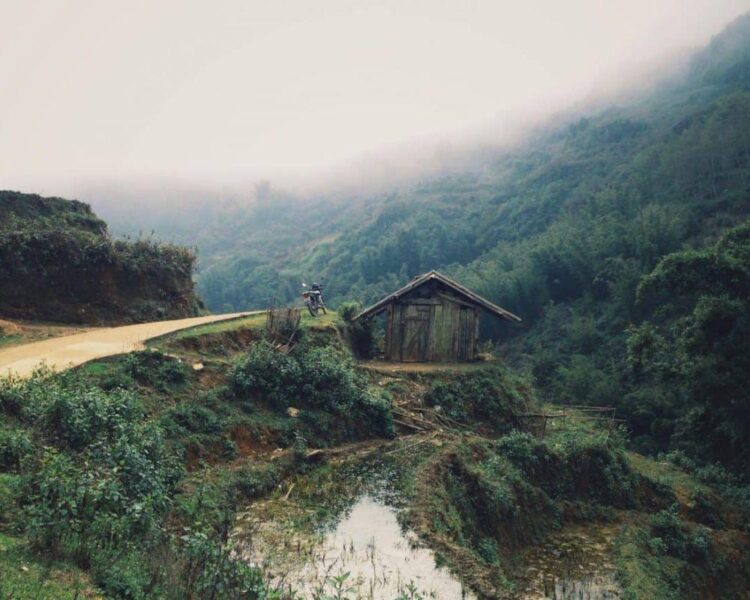 Guesthouses and hostels also dot the landscape around Fansipan Trekking Base Camp. Most offer basic accommodation but some have been upgraded over time and boast modern facilities like air conditioning and WiFi access. Prices tend to be lower than those found in hotels – perfect if you want simple lodgings without breaking the bank account.
Whether it's luxurious comfort or affordable convenience you're after when planning your trip up Fansipan Mountain, there's something for everyone nearby. With so many great places for travelers to choose from, deciding where to rest is easy – leaving more time for exploring this beautiful region of Vietnam! To make the most out of your visit though, timing is key…
Best Time To Visit Fansipan Cable Car
Visiting Fansipan is a unique experience. Every season carries something special for the avid traveler, and it's important to know when best to visit to make the most of your trip.
The optimal season for hiking this majestic mountain ranges from March through October. The weather conditions are mild during these months, creating an ideal atmosphere for exploration. Temperatures range between 20-30 degrees Celsius (68-86 Fahrenheit), with humidity levels at their lowest during April and May. This makes them the recommended months if you're looking to climb up the 3143m summit.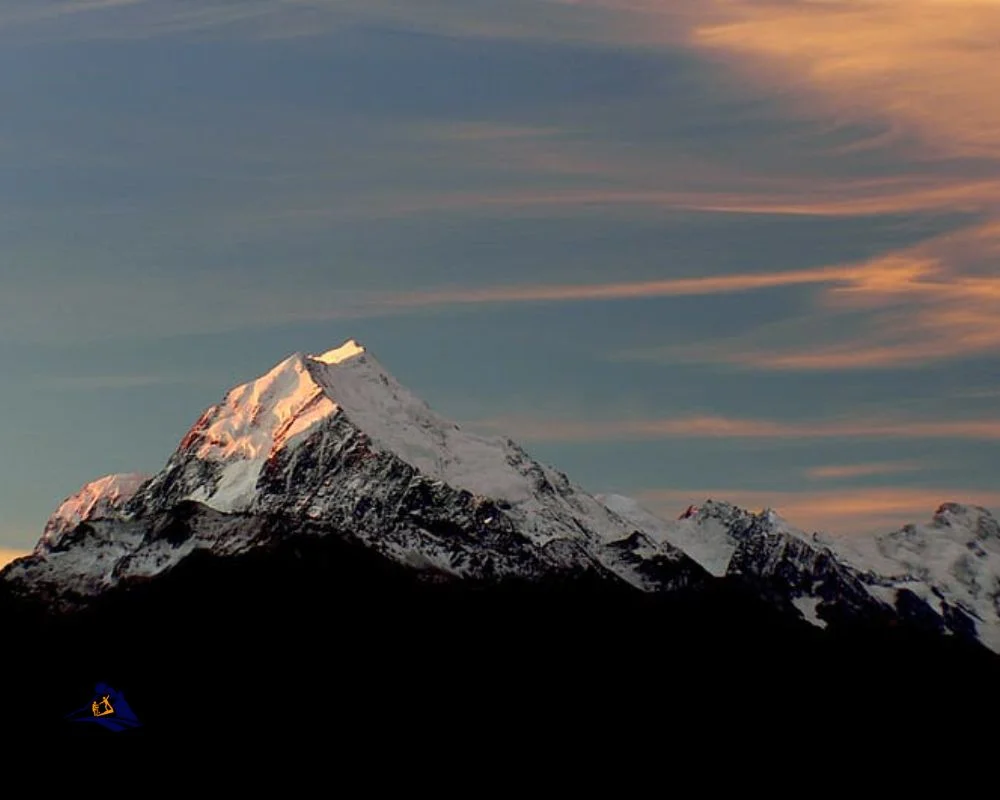 On the other hand, November through February can be suitable times as well; however, they tend to carry more unpredictable weather patterns that may impede your journey. During this period temperatures often drop below 0 degrees (32 Fahrenheit). It's also important to note that December and January see occasional snowfall at higher altitudes – so if you plan on ascending beyond 2000m prepare accordingly!
Fansipan Hiking 1 Day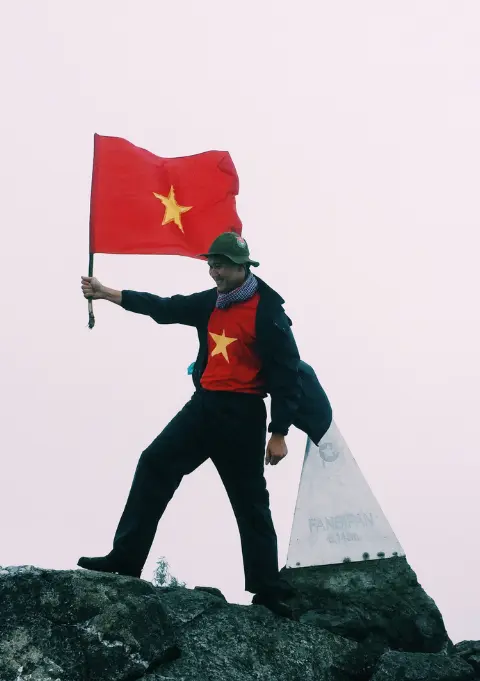 1 day fansipan experience
Moderate to challenging
Cultural immersion & active adventure
Visit Fansipan, highest mountain of Indochina
​Private tours
Vegan-friendly
Fansipan Trekking 2 Days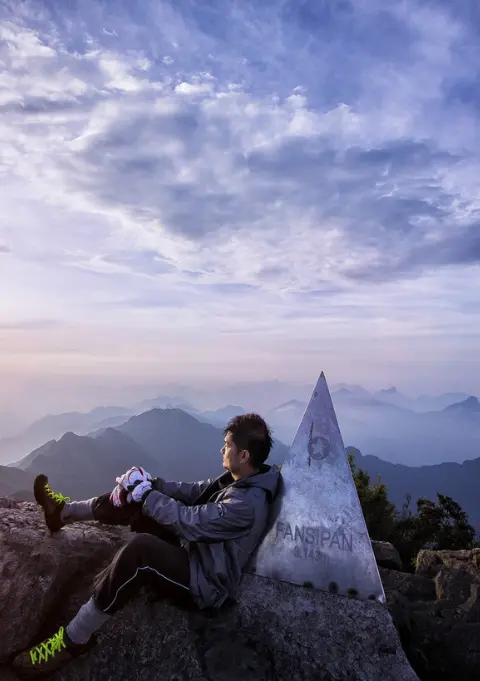 2 days 1 night fansipan experience
Moderate to challenging
Cultural immersion & active adventure
Visit Fansipan, highest mountain of Indochina
​Private tours
Vegan-friendly
Buy Cable Ticket Online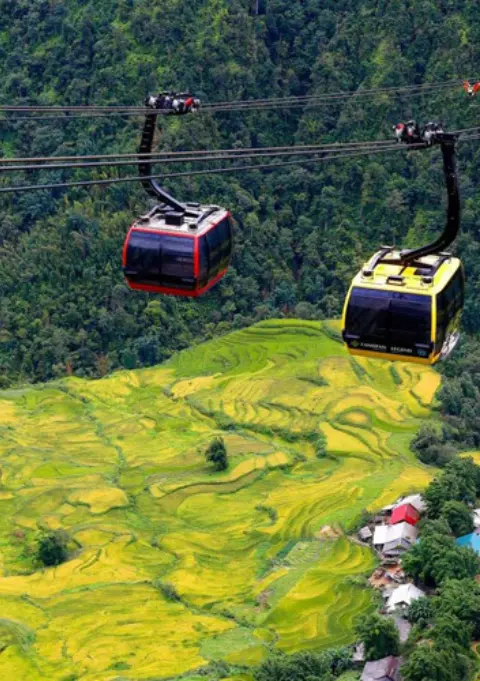 [QR Code] Buy Fansipan Cable Car Tickets Online
Non-refundable
Present your e-voucher
Fixed-day ticket
Admission with voucher
With all things considered, planning your hike around any one of these months will ensure you get the best out of your Fansipan adventure. The warmest periods provide perfect conditions for exploring while winter offers a chance to witness stunningly captivating scenery without braving extreme heat or rain showers. Onwards then towards local attractions and activities!
Local Attractions And Activities
The Fansipan Hike Tour offers numerous attractions and activities for visitors to explore. Trekking is a major activity, as this region of Vietnam features some incredible natural beauty that can only be seen on foot. Mountain biking is also an option, allowing adventurers to traverse the countryside with ease while taking in stunning views from the trail.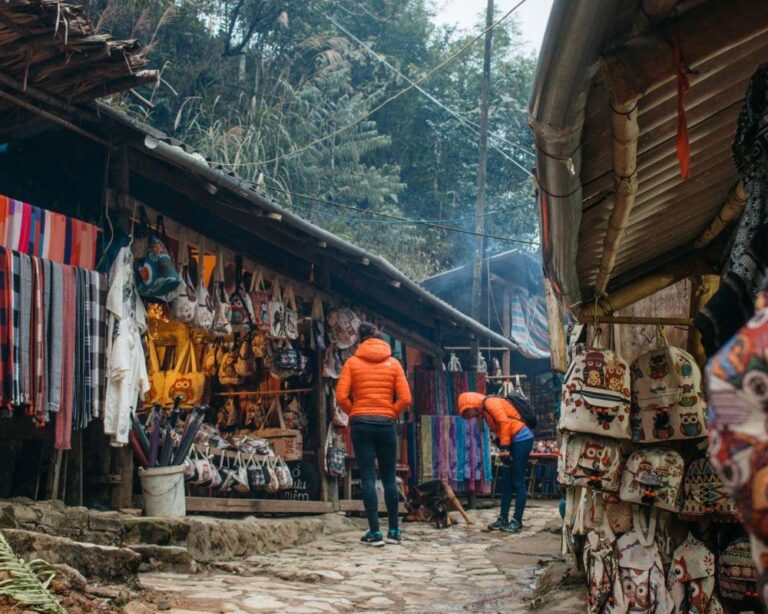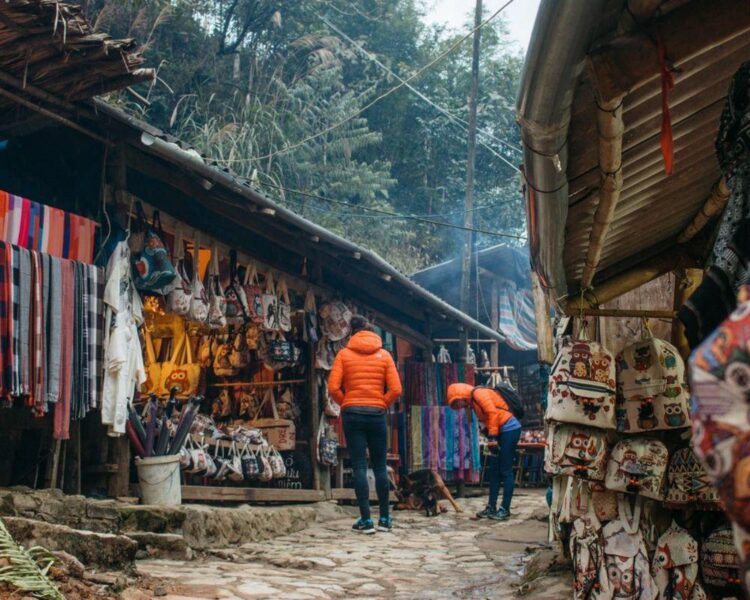 Adventure sports abound here too, whether it's ziplining through lush jungle or rappelling down sheer cliffs – you'll never run out of things to do! But don't forget about exploring the local culture either; nearby villages offer insight into traditional Vietnamese living and are worth visiting if you're looking for something unique. Plus, there are plenty of shops where you can buy souvenirs and other items to take home with you.
Overall, there's no shortage of attractions and activities available during your visit to Sapa town – all within easy reach when you book the Fansipan Hike Tour! From trekking and mountain biking to adventure sports and exploring the area's local culture, there's something for everyone on this tour. To find out more about what we have to offer—and how much it will cost—simply continue reading below.
Fansipan Hiking 1 Day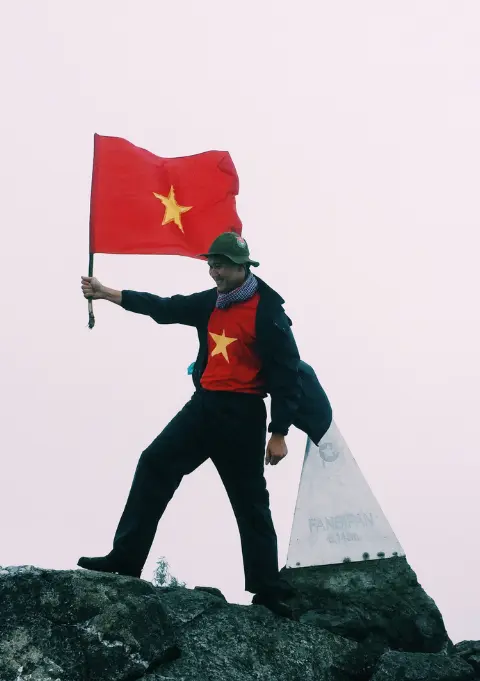 1 day fansipan experience
Moderate to challenging
Cultural immersion & active adventure
Visit Fansipan, highest mountain of Indochina
​Private tours
Vegan-friendly
Fansipan Trekking 2 Days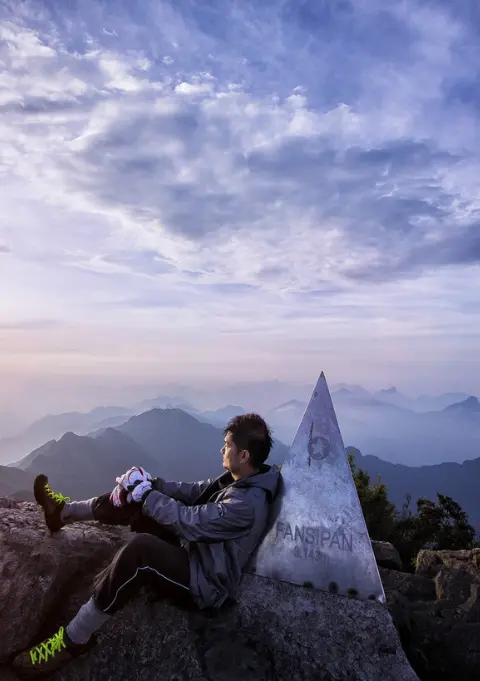 2 days 1 night fansipan experience
Moderate to challenging
Cultural immersion & active adventure
Visit Fansipan, highest mountain of Indochina
​Private tours
Vegan-friendly
Buy Cable Ticket Online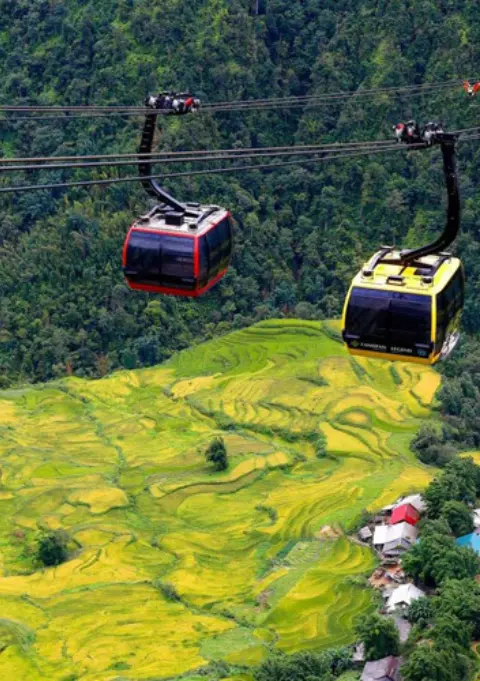 [QR Code] Buy Fansipan Cable Car Tickets Online
Non-refundable
Present your e-voucher
Fixed-day ticket
Admission with voucher
Cost Of Tour
Are you looking for a great mountain tour experience in Vietnam? Fansipan summit trekking could be a perfect choice. But how much does it cost to join such an adventure? Let's find out!
The price of this amazing mountain tour includes everything from transportation and accommodations to meals, treks, and equipment rental. The average cost per person is around $300-400 USD depending on the package chosen. This may seem like a lot but when considering what's included, it is worth every penny! Plus, many packages include other activities that can make your trip even more enjoyable.
So if you are ready to explore one of Vietnam's most beautiful mountains, then look no further than Fansipan Summit Trekking. With a range of affordable prices available, this fantastic journey awaits you – all without breaking the bank! It's time to take advantage of this incredible opportunity and embark on an unforgettable adventure through the magical landscapes of Northern Vietnam.
Now that we've looked at the cost involved with booking a Fansipan Hike Tour, let's discuss some important questions to consider before committing to a package…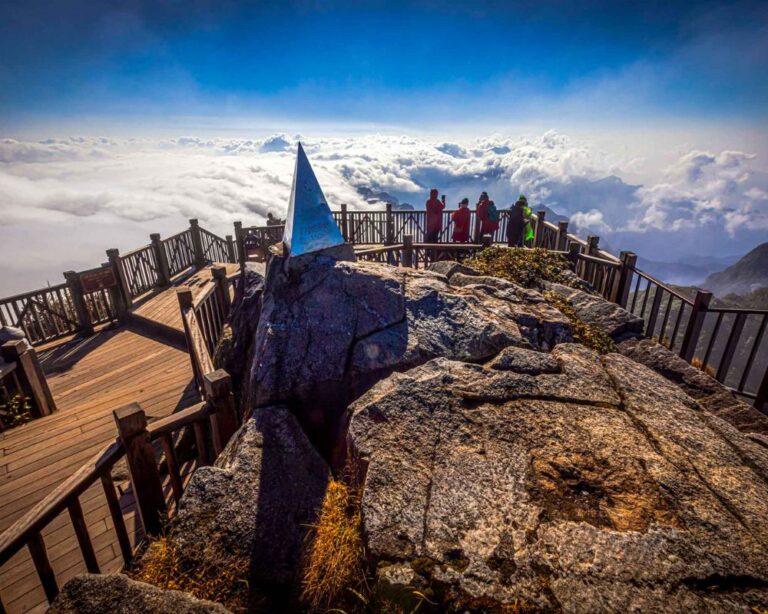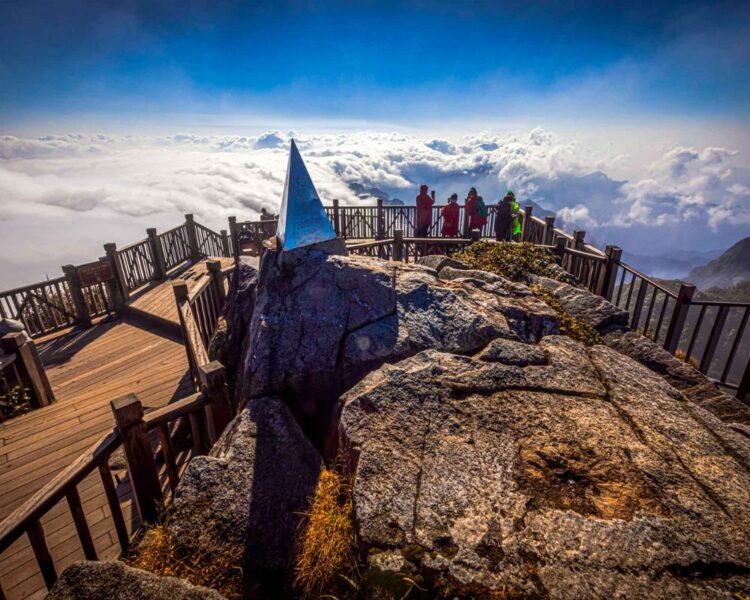 Questions To Ask Before Booking
Before booking a tour to Fansipan, there are some important questions you should ask yourself. First, consider the length of the hike and see if it is realistic for your fitness level. After all, you don't want to find yourself too exhausted or discouraged on the way up. Second, make sure you have all the necessary gear with you – from rain jackets to snacks for energy boosts – so that no unforeseen situations can arise during the journey. Last but not least, know what kind of support system will be available in case something goes wrong and how much help they offer.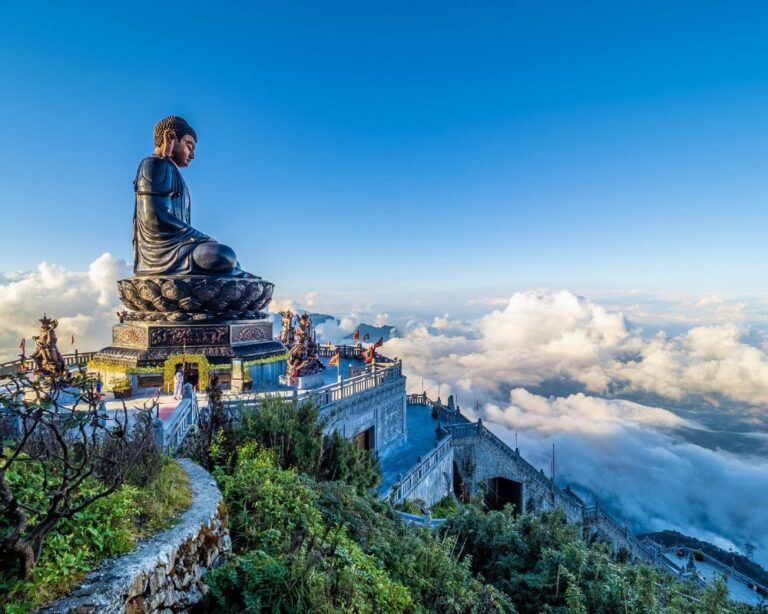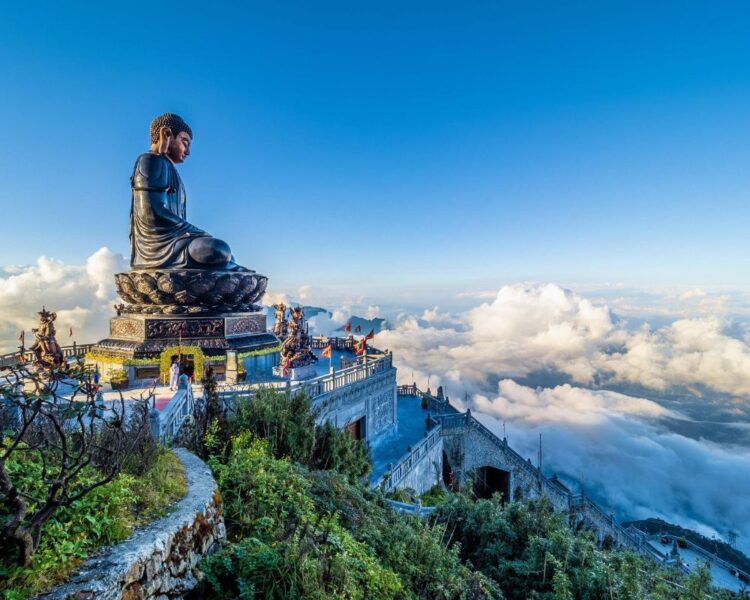 These considerations may seem small when planning a trip, but they can become major issues if overlooked. Make sure that before embarking on your Fansipan adventure, every aspect has been properly accounted for; this could mean anything from having enough water bottles packed to understanding exactly who is responsible for getting back down safely. In short, do your research! Read reviews online or talk to someone who has done it before and ensure that everything aligns with your expectations and goals. With these steps taken care of before booking a tour, you'll be able to enjoy an unforgettable experience at one of Vietnam's most beautiful mountains!
Fansipan Hike Tour Frequently Asked Questions
What Type Of Terrain Can I Expect To Encounter On The Hike?
A hike up Fansipan Mountain can be a thrilling experience, with many types of terrain to explore along the way. Whether you're an experienced hiker or just starting on your journey, it's important to know what type of environment you'll encounter to prepare yourself for the challenge ahead.
As you climb higher and higher toward the summit, expect lots of rugged terrains mixed with steep inclines and narrow trails that may require some serious muscle power! As well as open mountain ridges, there will also be plenty of forest paths full of greenery that offer beautiful views from every angle.
In addition, much of this area is high altitude so make sure to bring warm clothes – even during milder months!
It's worth noting that these kinds of hikes aren't for everyone; they can sometimes become quite strenuous due to the landscape's unpredictable nature. But don't let that put you off – by planning appropriately and taking regular breaks when needed, anyone can take part in this incredible adventure through Vietnam's most captivating mountainscapes. With its stunning natural beauty and challenging routes, a Fansipan hike tour promises unique rewards – not only physical but mental too.
For those seeking freedom and self-discovery, this could be just the trip you need!
Are Any Meals Provided With The Tour?
The thought of embarking on a journey through nature can evoke feelings of freedom and adventure. But before setting out, it is important to know exactly what lies ahead; including whether meals are provided with the tour or not.
Like an emerald necklace around Mount Fansipan's neck, many trails wind up this majestic peak in Vietnam – but only one provides sustenance for your journey. While fees may be included in the cost of the tour, meals will also be provided at various points along the way. Thus, those hoping to take part in this trek need not worry about having enough energy to make it back down again; they will have nourishment throughout their ascent!
This sense of security allows you to focus solely on appreciating nature's beauty and immersing yourself completely in its wonders. With every step, your gaze takes in breathtaking views that no photograph could ever capture properly – allowing you to feel as if you are truly free from all worldly constraints while climbing toward the top of Indochina's highest mountain.
A successful summit awaits each explorer who chooses this path – providing an experience that cannot be found anywhere else: a feeling of accomplishment combined with awe-inspiring landscapes unlike any other.
So if you're looking for a unique chance to explore nature and satisfy your wanderlust without worrying about meals being included, then look no further than the Fansipan hike tour!
Do I Need To Provide My Guide Or Will One Be Provided?
When planning a vacation, one of the most important details to consider is whether or not you will need to provide your guide. Knowing that a knowledgeable tour guide can make all the difference in having an enjoyable and safe experience, it's essential to know up front if one will be included with your tour package.
Fortunately for travelers looking to go on a Fansipan hike tour, there are typically guides provided by the company hosting the trip. Whether this includes just a single tour leader or multiple tour guides depends on the size of the group and other factors related to safety protocols. However, any reputable provider should ensure that adequate personnel is available so everyone has the best possible experience during their venture into nature.
Having experienced both solo adventures as well as those accompanied by knowledgeable guides, I can confidently say that opting for having at least one official tour guide makes any outdoor excursion more rewarding.
A good guide doesn't just point out interesting facts along the way; they also help keep participants informed about potential hazards while guiding them through unfamiliar terrain. Plus, when traveling with others who may have different paces or needs than yours, having someone to coordinate activities helps ensure everyone enjoys themselves instead of becoming frustrated due to a lack of structure.
Whether you're seeking an adrenaline-filled adventure or want to take in some breathtaking views without worrying about safety concerns, booking a Fansipan hiking tour with an included guide could be just what you need for your next getaway!
Are There Any Additional Fees Or Taxes Associated With The Tour?
Are there any additional fees or taxes associated with the tour? It's an important question to ask when planning a trip, and it helps you budget more accurately. When considering a fansipan hike tour, most people are pleasantly surprised by how little extra they have to pay on top of the cost of their ticket. However, there may be some additional charges or taxes applicable depending on your situation – so it pays to check before booking.
In general, the price quoted for a hiking tour should include all necessary costs such as insurance, permits, and gear rentals. If this is not explicitly stated in your quote, then make sure to double-check that these things are included in the tour cost extras.
Additionally, if there are any local taxes or extra fees that need to be paid upon arrival, these will likely be mentioned during the initial discussion about the Fansipan tour fees.
When preparing for your adventure into Fansipan National Park, understanding what kind of expenses you can expect upfront can help ensure that you don't run into surprises later down the line. Knowing exactly what's included in your package allows you to truly relax and enjoy every moment of your journey without worrying about financial matters along the way. So do your research and plan accordingly – but also remember to keep an open mind and make room for spontaneity!
Does The Tour Include Any Additional Activities, Such As Zip-Lining Or Rock-Climbing?
The great outdoors offers a plethora of activities to make your travel experience exciting and memorable. Zip-lining, rock-climbing – what could be more thrilling? If you're looking for an extra dose of adventure on your next holiday, then the Fansipan hike tour may just have what you need.
When taking part in this tour, it's important to know if any additional activities come with it beyond trekking up the mountain. The answer is yes! On top of the beautiful views and unique sights along the way, zip-lining and rock-climbing opportunities can also be included in certain packages depending on which route you take. So if you're looking for some extra thrills during your journey, these two activities might be just the ticket.
But when signing up for such an excursion, one should always keep an eye out for any potential fees or taxes associated with their chosen package. Fortunately, there are no additional fees or taxes required when booking a Fansipan hike tour as all costs are already covered by your provider:
– Tour guide services
– Guiding through trails
– Safety briefings before engaging in activities
– Equipment rentals
– Necessary gear like helmets and harnesses
– Additional items like ropes or carabiners (for use while rock climbing)
– Food & Beverage
– Provisions provided at checkpoints throughout the climb
Refreshments are available upon completion of the ascent/descent stages.
And best of all -- no hidden charges!
So go ahead and indulge yourself with a little bit of extra fun–and rest assured knowing that no surprises await you at checkout time!
Conclusion
The majestic Mount Fansipan looms in the background, beckoning hikers to experience its breathtaking beauty. As you take your first steps on this journey of a lifetime, you feel an overwhelming sense of anticipation and excitement. The terrain is challenging yet rewarding; every step brings you closer to discovering something new.
You will traverse many different terrains during your hike – from rocky paths that require agility and stamina, to lush green forests filled with wildlife. With each passing hour, the mountain reveals more secrets and surprises as you make your way toward the summit. Along the way, our knowledgeable guides provide snacks and meals so that you can stay energized throughout your adventure.
At the top of Mount Fansipan lies breathtaking views that will be etched into your memory forever. You may even have time for additional activities such as zip-lining or rock climbing (for an extra fee). So don't hesitate any longer – come discover what hidden wonders await on this amazing tour!
Sapa 1 Day Tours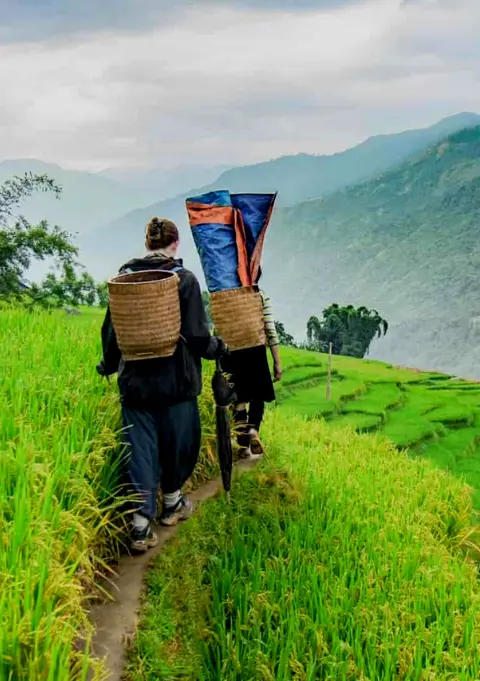 1 day experience
Moderate to challenging
Cultural immersion & active adventure
Rice fields, valleys & villages
​Private tours
Vegan-friendly
Sapa 2 Day Tours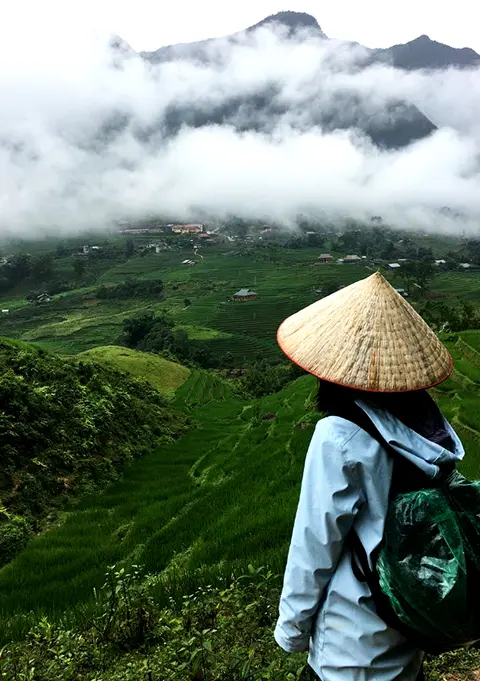 2 days 1 night experience
Moderate to challenging
Cultural immersion & active adventure
Mountains, valleys, rice fields and villages
​Private tours
Vegan-friendly
Sapa 3 Day Tours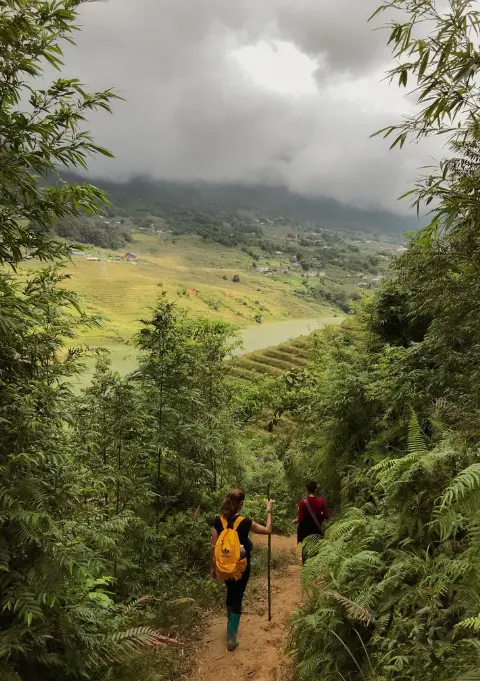 3 days 2 night experience
Moderate to challenging
Cultural immersion & active adventure
Mountains, valley, rice fields & villages
​Private tours
Vegan-friendly
Sapa 4 Day Tours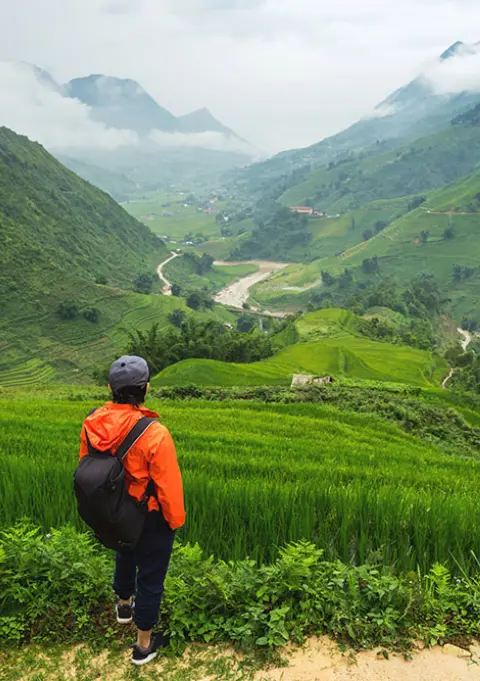 4 days 3 night experience
Moderate to challenging
Cultural immersion & active adventure
Mountains, valleys, rice fields & villages
​Private tours – Less Touristic
Vegan-friendly