Are you looking for an adventure that will take your breath away? Look no further than Fansipan Vietnam, the highest mountain peak in Indochina. Boasting breathtaking views, lush green jungles, and unique wildlife, this incredible destination offers a truly once-in-a-lifetime experience. I'm here to tell you why it's worth every minute of your journey!
As soon as you set eyes on Fansipan Vietnam, you can feel the sense of freedom wash over you. The wide open spaces with panoramic vistas stretch out before you – welcoming all who dare venture into its depths. Whether you're a seasoned explorer or an outdoor enthusiast just starting, there's something here for everyone. From trekking through rugged terrain to discovering hidden waterfalls and secret caves – every day brings new surprises.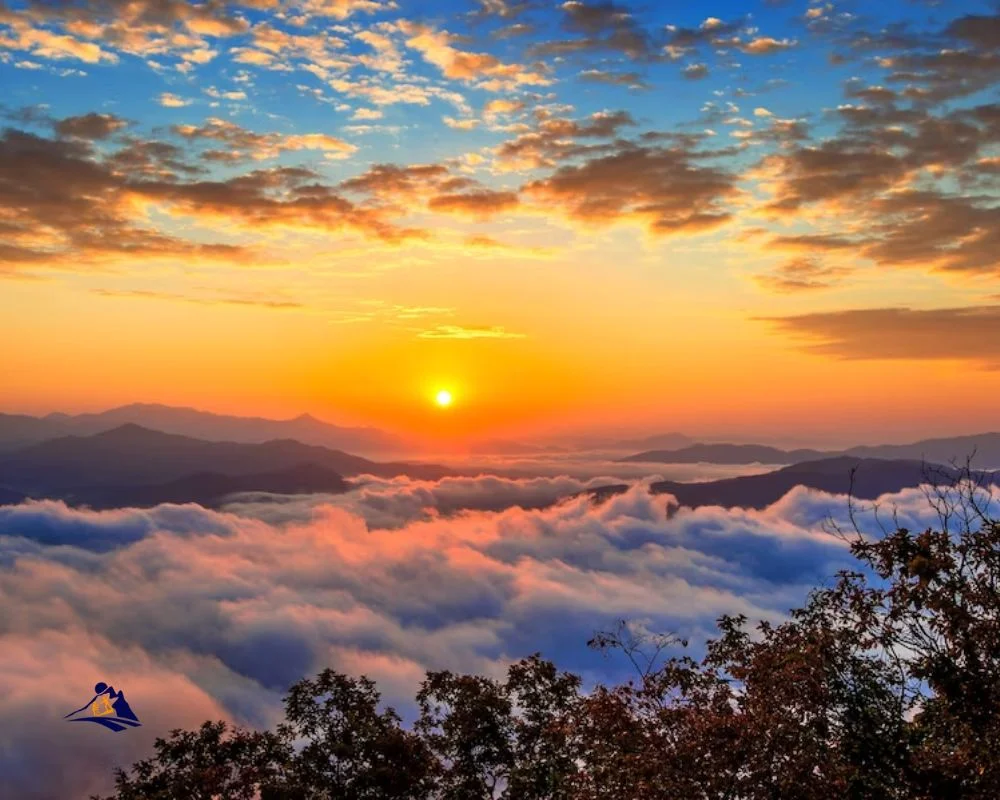 And if that weren't enough, Fansipan also offers opportunities to discover local culture and cuisine like never before. Immerse yourself in traditional Vietnamese dishes from the comfort of rustic homestays perched high above in the mountainside; spot rare species of birds and plants found only at altitudes close to 3000m; uncover ancient stories about mythical dragons among friendly locals – each moment is special when visiting Fansipan Vietnam!
Overview
Climbing Fansipan, the highest peak in Vietnam, is a journey like no other. It's an adventure of epic proportions that will take you to dizzying heights and breathtaking views, as well as challenge your spirit of exploration and courage. Imagine trekking through dense jungles and across rolling hills until finally reaching the summit where you can admire sweeping vistas stretching far into the horizon!
The climb up Fansipan is not for the faint-hearted – it requires skill and experience if you want to make it to the top safely. But with proper preparation and guidance from knowledgeable guides, you'll be able to tackle this majestic mountain with confidence. From picturesque waterfalls to lush forests full of exotic wildlife, there are plenty of surprises waiting for those who bravely venture forth on their quest for glory atop Vietnam's tallest peak!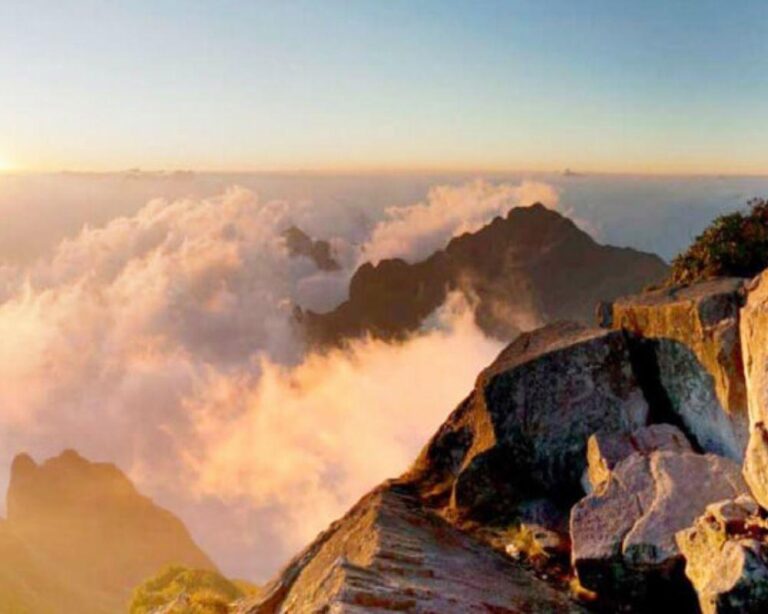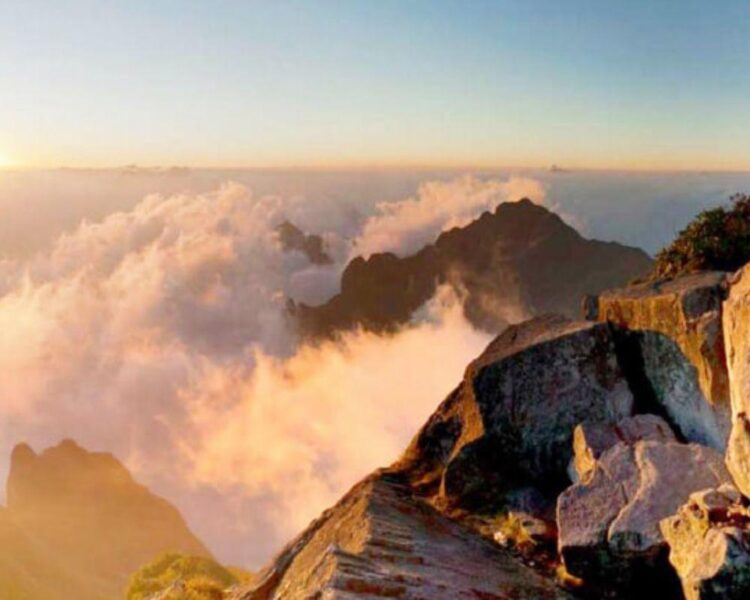 The rewards awaiting at the end of this challenging but rewarding journey are simply too great to pass up – so why wait? Make your way to Fansipan today and explore its captivating beauty firsthand! With just a bit of determination, anyone can conquer this magnificent mountain.
How To Get To Fansipan
Getting to Fansipan in Vietnam is relatively easy and there are several options, depending on your preference. Hiking up the mountain trail is an adventure that should not be missed! It's a challenging but rewarding experience with breathtaking views of Sapa Town at every turn. If you're looking for something more relaxed, take the cable car ride from Sapa Town – it takes just 20 minutes and provides stunning aerial views of the region.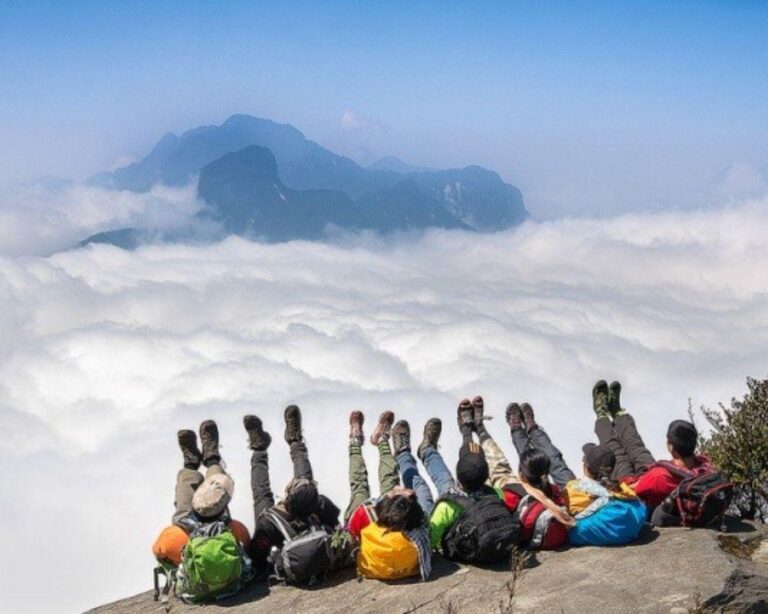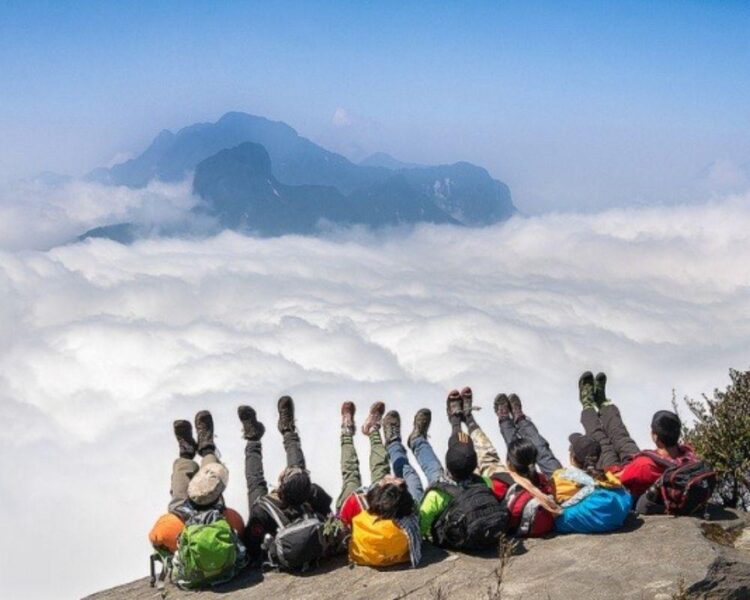 For those wanting to explore other parts of the area, public transport or motorbike hire are both great options. Buses run frequently between major towns in Northwest Vietnam and taxi services can also be booked if needed. Motorbikes offer flexible travel times as well as the freedom to explore off-the-beaten-track areas around Fansipan.
No matter what option you choose, getting to this incredible destination will leave you feeling energized and ready for whatever comes next! From here, visitors can look forward to discovering all that Fansipan has to offer during the best time of year to visit…
Best Time To Visit
Visiting Fansipan Vietnam is an amazing experience that should not be missed. But it's important to pick the right time of year for your trip to get the most out of your visit. Here are some tips on when is the best time to visit:
1) Best Time: The optimal time to visit Fansipan is from October through May, during the dry season. This ensures you'll have clear skies and plenty of sunshine throughout your stay. During this period, temperatures range from 65-85 degrees Fahrenheit (18-29 Celsius).
2) Best Season: Spring (March – April) and autumn (September – November) offer mild weather conditions with ample sunlight and comfortable temperatures for outdoor activities like trekking and sightseeing. Winter can also be a great time but expect cooler temperatures and rainier days than other times of the year.
3) Ideal Time & Ideal Season: For those looking for warm weather, the summer months (June – August) are ideal as they feature warmer temperatures although there may be more humidity and rainfall than in other seasons. It's important to note that while winter brings colder temperatures, it often features clearer skies which makes it perfect for photography enthusiasts wanting beautiful sunrises or sunsets!
4) Optimal Time Visit: To maximize your journey to Fansipan, plan according to what type of experience you want; whether it's the warmth you're after or clear views for picturesque photos – factoring in local weather patterns will make all the difference!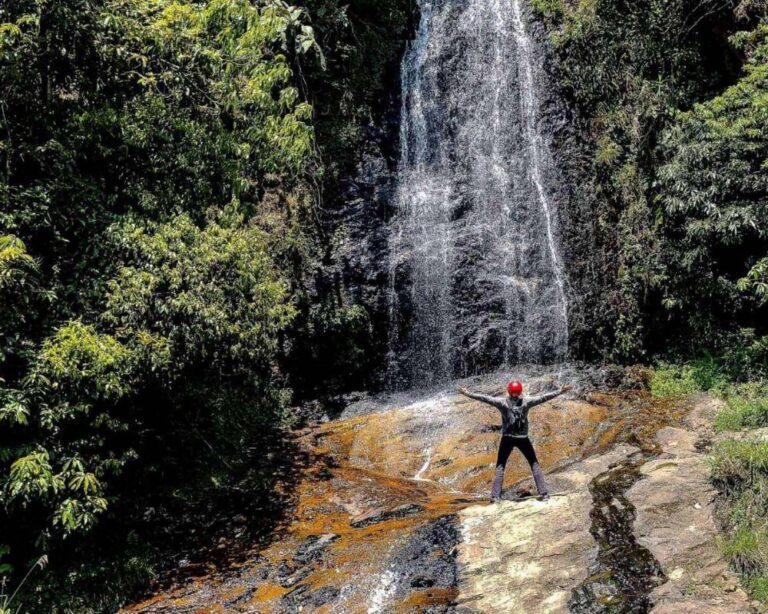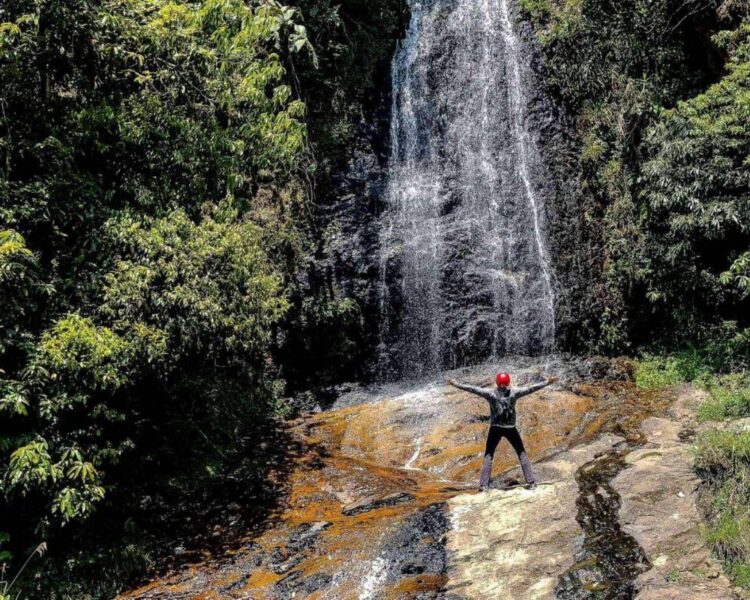 In addition to considering these points about timing, visitors should keep in mind that mountain weather can change quickly regardless of the season so packing appropriate clothing with layers is recommended. As you plan your next excursion up Fansipan Mountain, remember these guidelines about finding the best time and season for visiting before planning your adventure! With these tips in mind, let's turn our attention now toward discussing weather conditions on Fansipan.
Fansipan Vietnam Weather
The weather in Fansipan, Vietnam is an adventure in itself. As you ascend the mountain, conditions can change drastically with each step. It has been said that if you don't like the current climate, just wait five minutes and it will be different! One moment you might feel the warm sun radiating down from a blue sky – then suddenly find yourself enveloped in misty clouds or face-to-face with a storm of pouring rain.
No matter what time of year, temperatures are usually cool due to Fansipan's high altitude; however, many visitors wear layers for added warmth as they explore the summit. In addition to occasional storms and foggy days, there tends to be less direct sunlight at higher altitudes which means sunscreen should also be included in your packing list.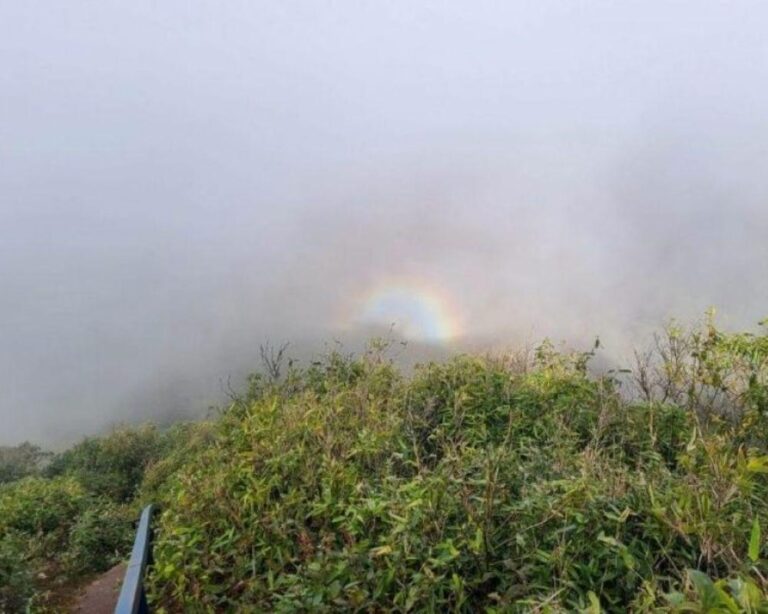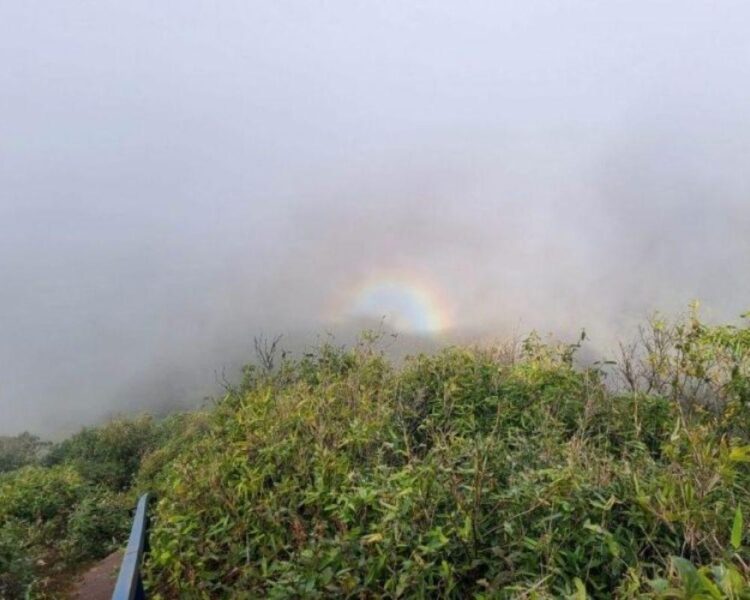 Though unpredictable at times, the weather on Fansipan provides its unique atmosphere and ambiance to enjoy while taking in this majestic part of Vietnam. Its changing climates offer something new every day – providing endless opportunities for exploration and discovery no matter where you turn.
What To Pack For The Trip
When packing for a trip to Fansipan, Vietnam it's important to remember that you'll be hiking in the mountains. Some items are necessary if you want your trek up the mountain to be comfortable and safe. Let's take a look at what you should bring:
| Hiking Gear | Clothes |
| --- | --- |
| Hiking Boots | Lightweight Shirts & Tops |
| Rain Jacket or Poncho | Long Pants/Shorts |
| Trekking Poles | Socks & Underwear |
| Insect Repellent | Hat & Gloves (if needed) |
| Headlamp | Swimsuit (optional) |
Not much more is needed when it comes to clothing, but don't forget additional layers as temperatures can change rapidly on the mountain. As far as gear goes, here's an overview of some key pieces of equipment: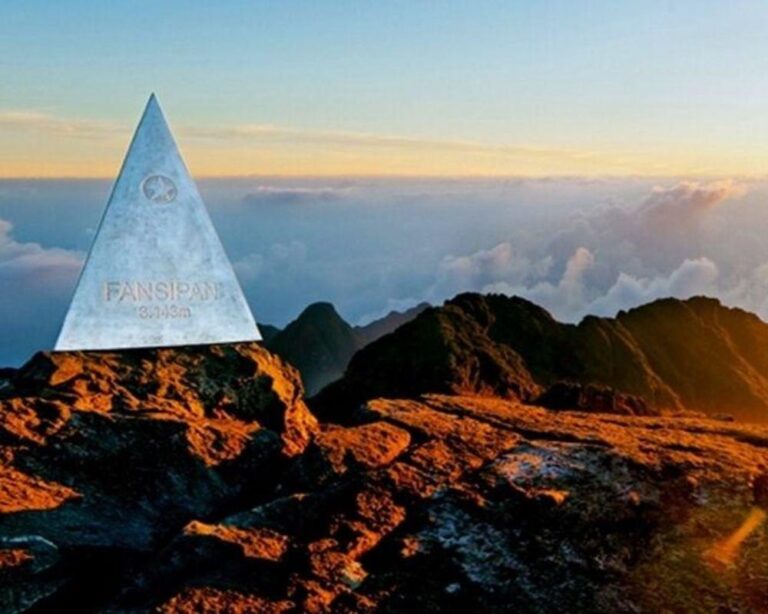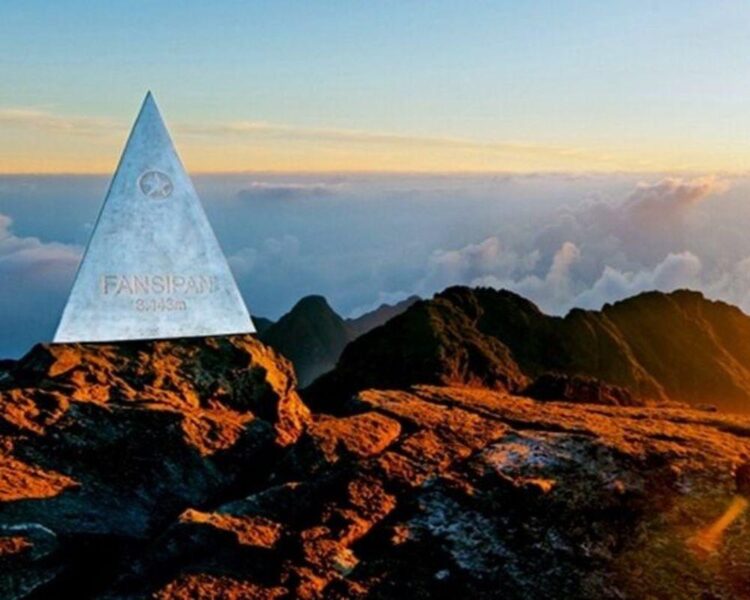 A sturdy pair of hiking boots will keep your feet dry and well-supported throughout the journey. They must fit properly before you start! A lightweight rain jacket or poncho is also important – even if there isn't any rain forecast, weather conditions can change quickly so it pays to be prepared. Trekking poles help with stability while navigating uneven terrain, and insect repellants will protect against mosquitoes and other pesky bugs along the way. Finally, don't forget a headlamp! This small device makes traversing dark areas easier – especially after nightfall when visibility may be low.
No matter which direction you're headed in Fansipan, proper supplies make all the difference between an arduous journey and an enjoyable adventure. By being mindful about what clothes and gear you pack for your trip, rest assured knowing that you'll have everything you need to make this experience one of a kind!
Fansipan Hiking 1 Day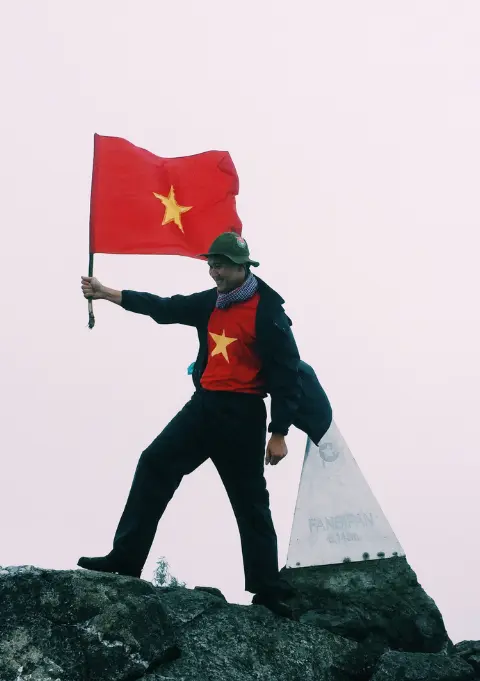 1 day fansipan experience
Moderate to challenging
Cultural immersion & active adventure
Visit Fansipan, highest mountain of Indochina
​Private tours
Vegan-friendly
Fansipan Trekking 2 Days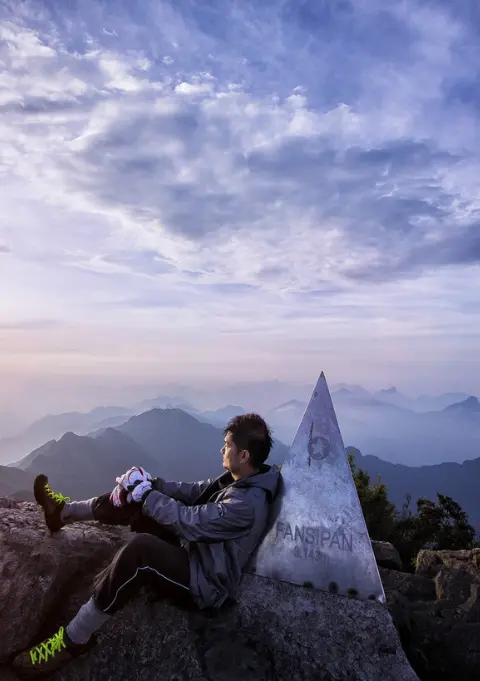 2 days 1 night fansipan experience
Moderate to challenging
Cultural immersion & active adventure
Visit Fansipan, highest mountain of Indochina
​Private tours
Vegan-friendly
Buy Cable Ticket Online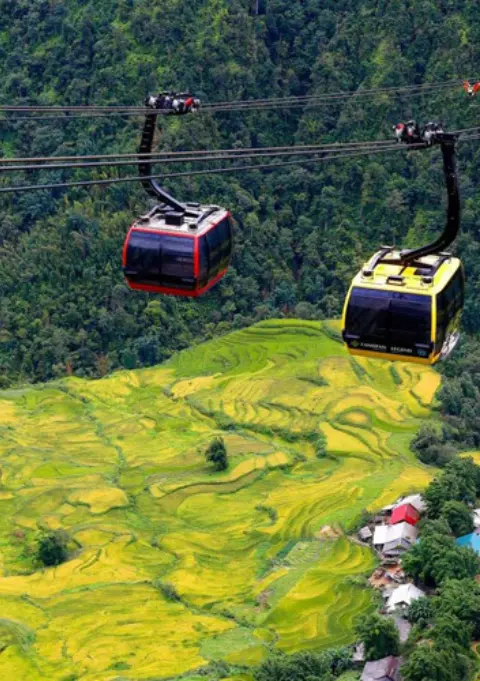 [QR Code] Buy Fansipan Cable Car Tickets Online
Non-refundable
Present your e-voucher
Fixed-day ticket
Admission with voucher
Popular Activities On Fansipan
Climbing to the summit of Fansipan, also known as Vietnam's "Roof of Indochina", is a journey that will take you to breathtaking heights. Trekking up the slopes through lush and vibrant forests allows travelers to experience nature at its finest. At the top, there are plenty of activities for adventurers of all ages. The cable car offers stunning views and an easy way to get around while sightseeing or bird watching. Zip lining across the treetops gives visitors a thrilling adrenaline rush through picturesque landscapes.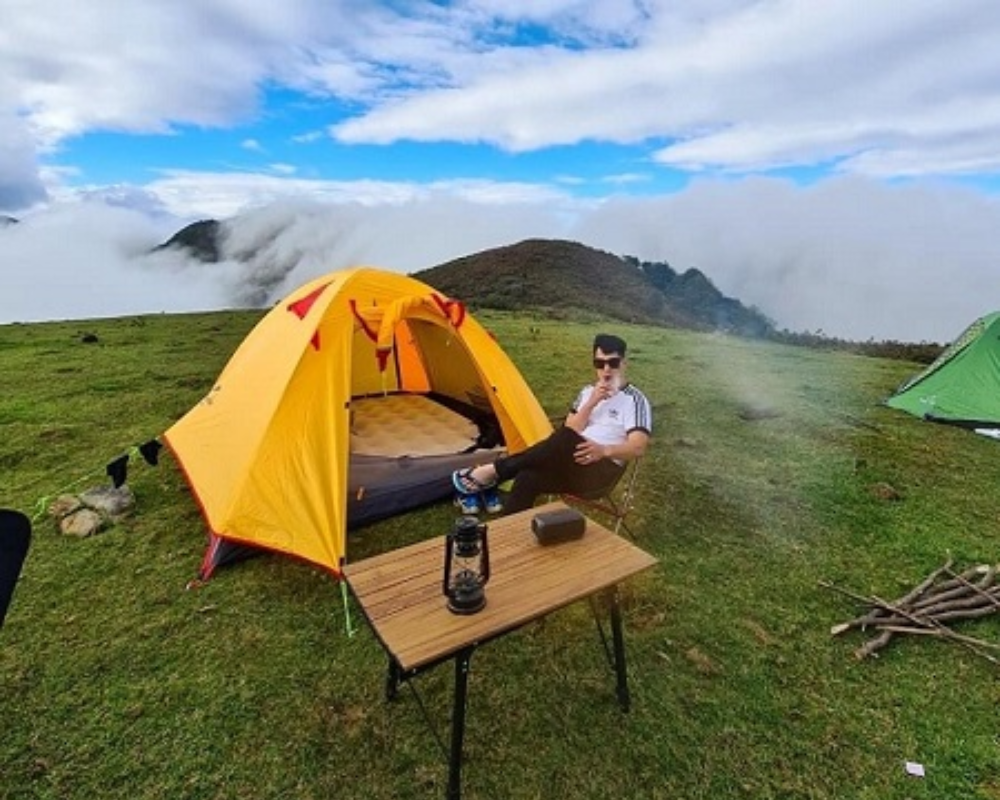 At night, camping under the stars creates a peaceful atmosphere perfect for stargazing or spotting wildlife in its natural habitat. For those looking for something more intense, mountain biking takes them on an exhilarating ride down steep paths with spectacular vistas waiting around each corner. Whatever activity one chooses, Fansipan provides countless opportunities for exploration and fun-filled memories that last long after the adventure has ended.
Accommodation options range from traditional luxury hotels to rustic open-air campsites – offering something for everyone who wishes to explore this remarkable destination!
Accommodation Options
When it comes to accommodation, there are plenty of options for Fansipan Vietnam adventurers. Whether you're looking for a luxurious hotel stay, or prefer the budget-friendly hostel route, there's something perfect for you. Hotels tend to offer more amenities than other types of lodging; think swimming pools and fitness centers! They also provide additional conveniences such as room service and 24-hour reception desks. Hostels may be simpler with basic sleeping arrangements, but they can still give travelers an enjoyable experience. Plus, most have communal areas where guests can socialize and make new friends!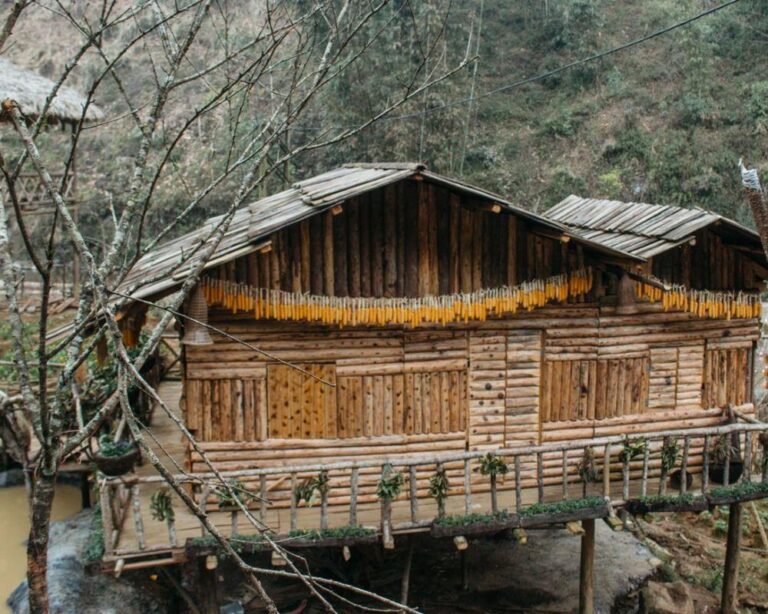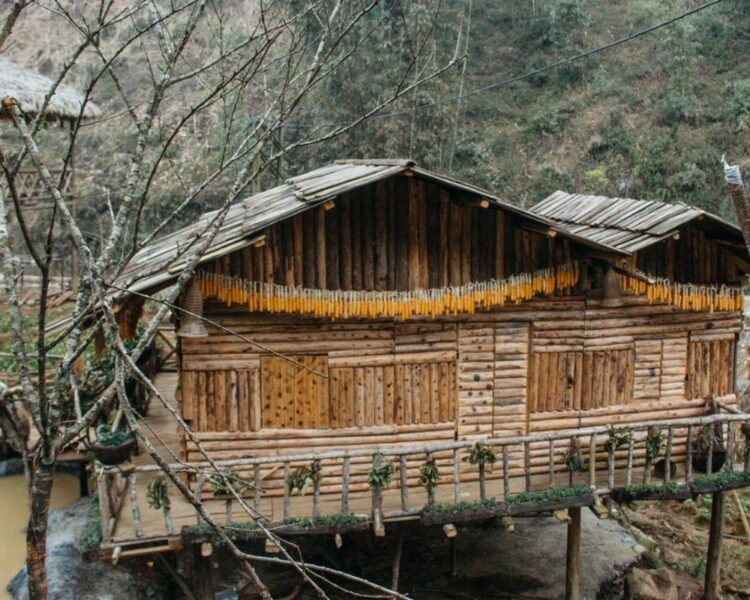 For those who want to get closer to nature during their visit to Fansipan Vietnam, camping is another great option. You'll need to bring your gear and supplies if you go this route – don't forget about insect repellent! But if all goes well, you'll enjoy some beautiful views of lush green hills and starry night skies from the comfort of your tent. And who knows? Perhaps you'll even find yourself reconnecting with nature in ways that weren't possible before…
No matter what type of lodgings you choose for your Fansipan Vietnam trip, one thing is certain: accommodation options abound here! With so many possibilities at your fingertips, it's easy to plan a stay that suits both your needs and budget perfectly. Now onward we go – let's take a look at what local cuisine awaits us next on our Fansipan adventure!
Fansipan Hiking 1 Day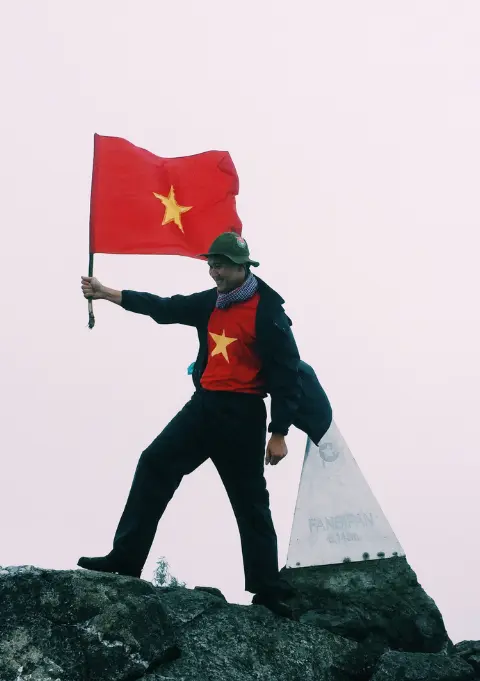 1 day fansipan experience
Moderate to challenging
Cultural immersion & active adventure
Visit Fansipan, highest mountain of Indochina
​Private tours
Vegan-friendly
Fansipan Trekking 2 Days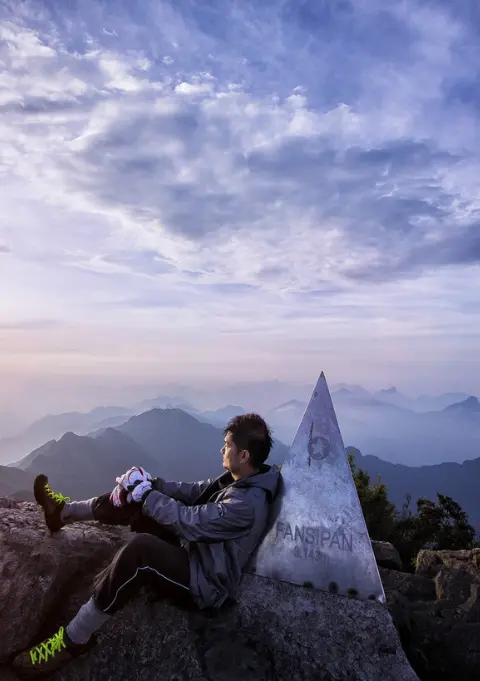 2 days 1 night fansipan experience
Moderate to challenging
Cultural immersion & active adventure
Visit Fansipan, highest mountain of Indochina
​Private tours
Vegan-friendly
Buy Cable Ticket Online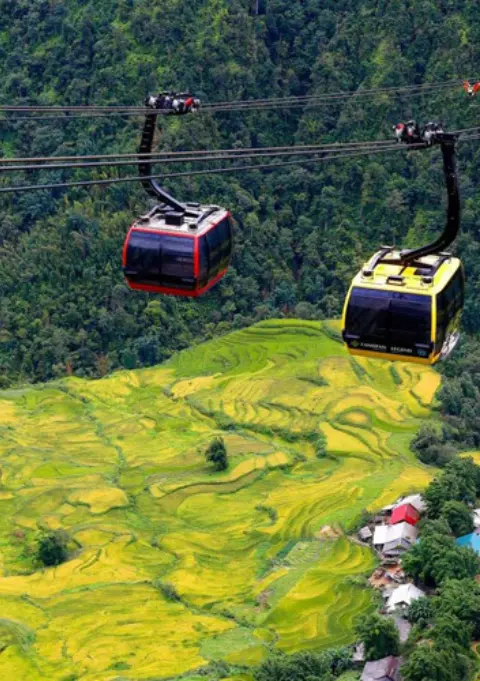 [QR Code] Buy Fansipan Cable Car Tickets Online
Non-refundable
Present your e-voucher
Fixed-day ticket
Admission with voucher
Local Cuisine And Drinks
After settling into your accommodation in Sapa, you'll be ready to explore the local cuisine and drinks. Vietnam is known for its diverse range of flavors, so there's plenty to tantalize your taste buds! The Vietnamese food scene has a lot to offer, from traditional dishes to innovative fusion options. There are also plenty of drinking options – from street-side stalls selling cheap beer to high-end cocktail bars with views over the mountains.
When it comes to eating out, you can find everything from roadside food vendors serving up delicious traditional dishes like pho ga (chicken noodle soup) or banh mi sandwiches, to sit-down restaurants specializing in regional delicacies such as bun bo nam bo (sautéed beef noodles). Prices are generally very reasonable and portions generous. Wash down these tasty treats with one of Vietnam's signature beers – 33 Export is a popular choice – or try some locally brewed rice wine if you're feeling adventurous.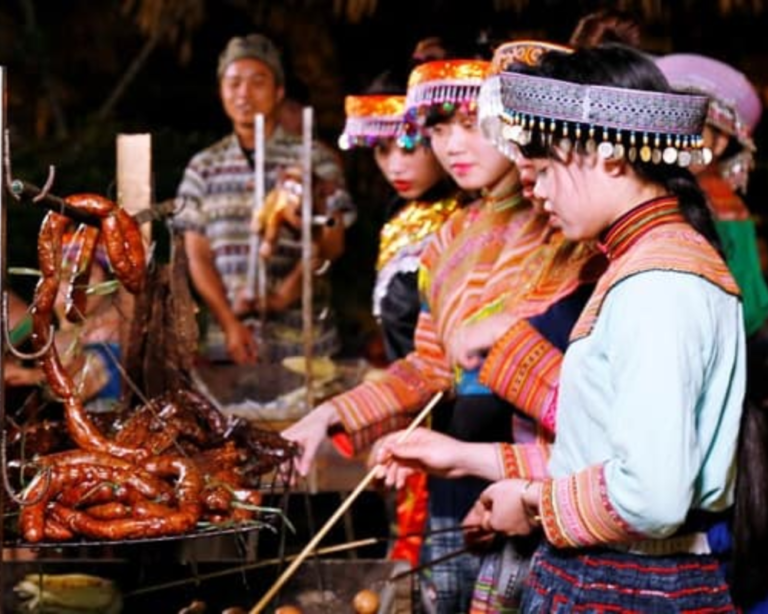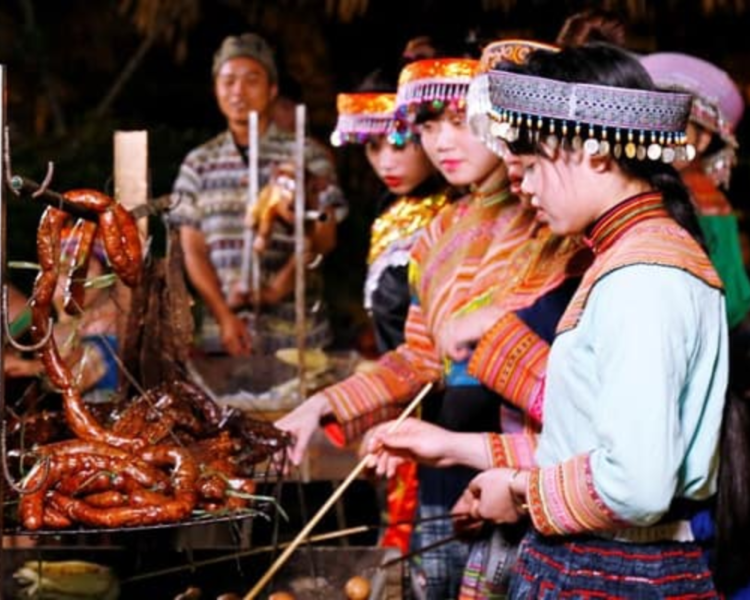 The nightlife in Sapa offers something for everyone. If you're looking for an evening tipple, head down to Cat Cat Village where you will find numerous small bars offering cold beers and cocktails made using fresh ingredients sourced from the surrounding hillsides. Or why not take advantage of the stunning mountain views by visiting one of the many rooftop terraces that dominate Sa Pa's skyline? From large clubs pumping out electronic music until late at night, to intimate lounges playing live jazz bands, there truly is something for every type of traveler here.
Whether you prefer sampling local food or enjoying exotic beverages while taking in spectacular vistas, Sapa provides all kinds of opportunities for culinary exploration during your stay. Now let's move on to safety considerations when touring this beautiful region…
Sapa 1 Day Tours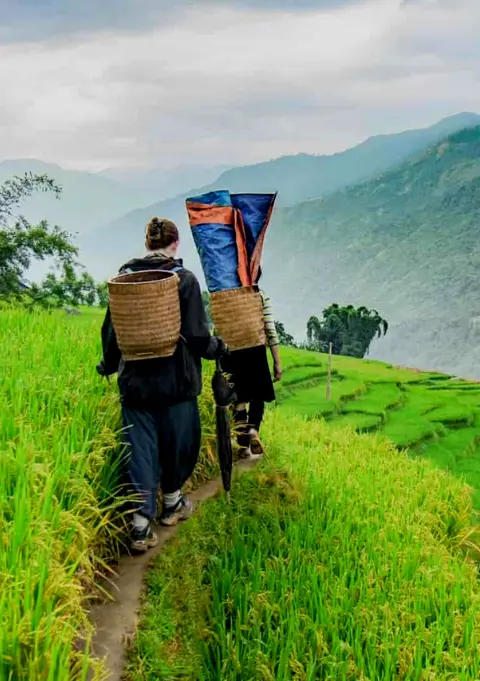 1 day experience
Moderate to challenging
Cultural immersion & active adventure
Rice fields, valleys & villages
​Private tours
Vegan-friendly
Sapa 2 Day Tours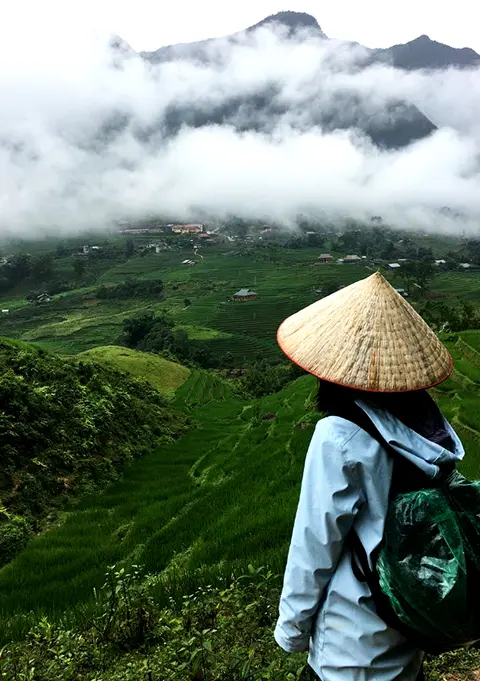 2 days 1 night experience
Moderate to challenging
Cultural immersion & active adventure
Mountains, valleys, rice fields and villages
​Private tours
Vegan-friendly
Sapa 3 Day Tours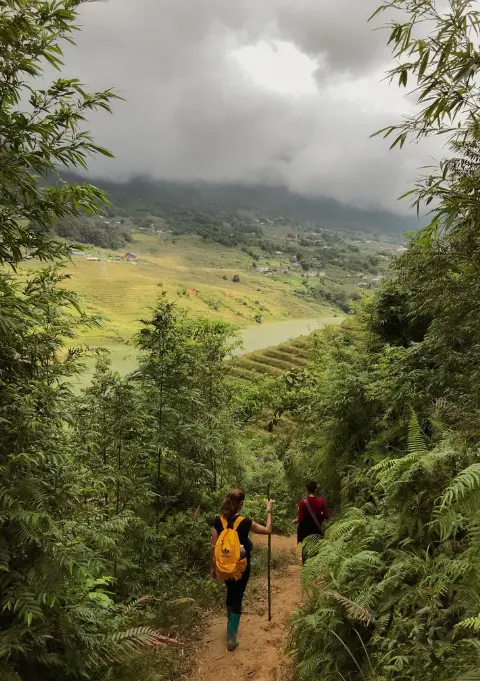 3 days 2 night experience
Moderate to challenging
Cultural immersion & active adventure
Mountains, valley, rice fields & villages
​Private tours
Vegan-friendly
Sapa 4 Day Tours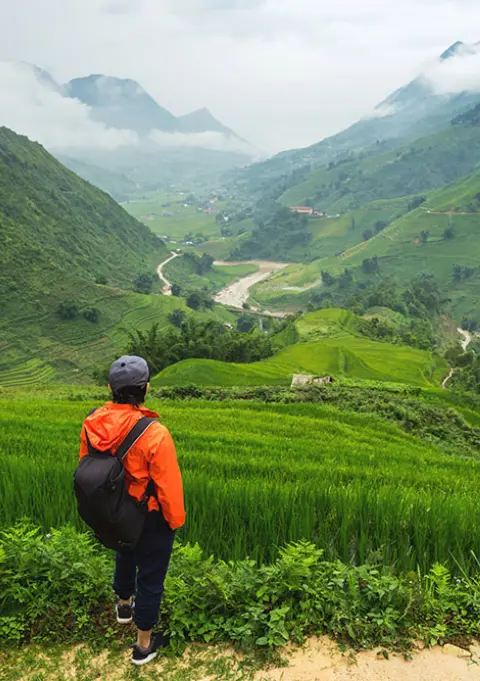 4 days 3 night experience
Moderate to challenging
Cultural immersion & active adventure
Mountains, valleys, rice fields & villages
​Private tours – Less Touristic
Vegan-friendly
Safety Considerations
When visiting Fansipan Vietnam, it's important to take safety precautions. The hazardous conditions of the highest peak in Indochina can be intimidating for visitors and unprepared travelers alike. Here are a few tips that will help you stay safe:
Be aware of altitude sickness; Fansipan is over 3,000 meters high and climbing at this height requires acclimatization.
Watch out for weather hazards; prepare for rain and snow, especially during winter and springtime when visibility is limited due to foggy conditions.
Have good navigation skills; bring a map or use your GPS device as trails may not always be marked on the mountain's terrain.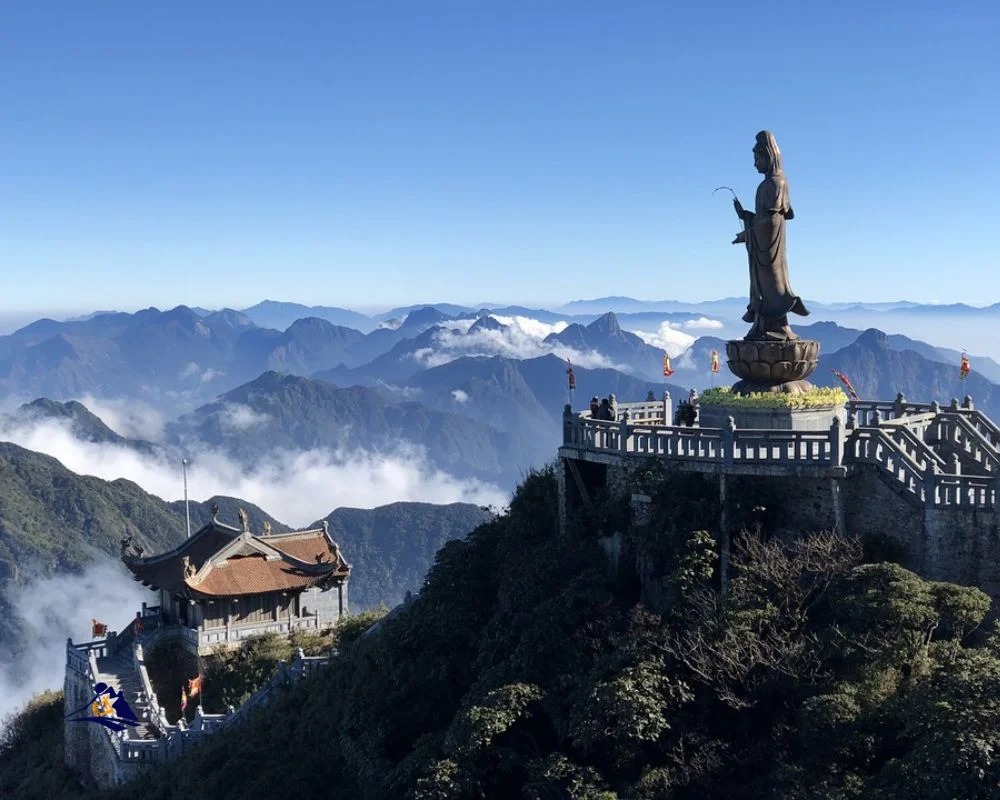 You should also remember that there is no cell phone reception in parts of Fansipan so make sure someone knows where you are going before departing from the base camp. Take these simple steps to ensure an enjoyable trekking experience without sacrificing your safety! With preparation and awareness, you'll have less worry about what could go wrong and more time to focus on all the amazing sights ahead. Now let's move on to some must-see attractions!
Fansipan Hiking 1 Day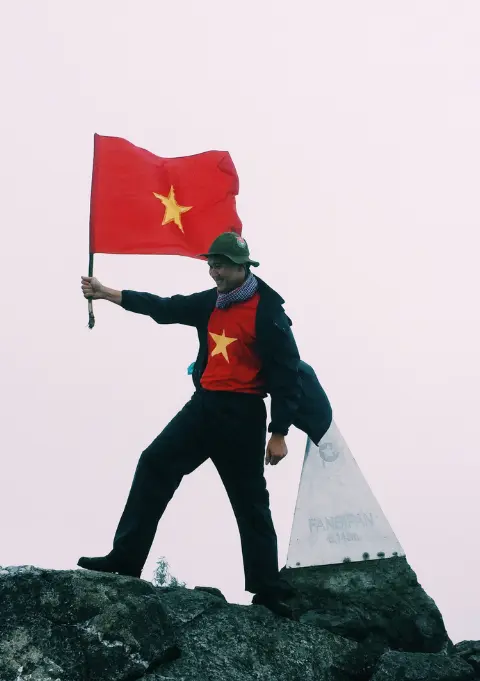 1 day fansipan experience
Moderate to challenging
Cultural immersion & active adventure
Visit Fansipan, highest mountain of Indochina
​Private tours
Vegan-friendly
Fansipan Trekking 2 Days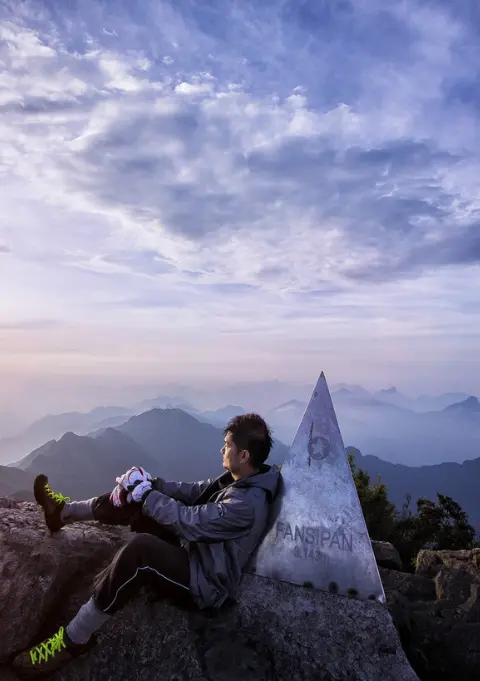 2 days 1 night fansipan experience
Moderate to challenging
Cultural immersion & active adventure
Visit Fansipan, highest mountain of Indochina
​Private tours
Vegan-friendly
Buy Cable Ticket Online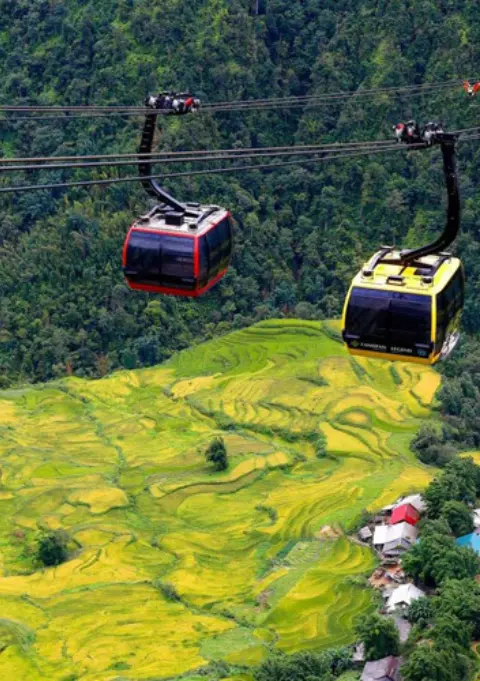 [QR Code] Buy Fansipan Cable Car Tickets Online
Non-refundable
Present your e-voucher
Fixed-day ticket
Admission with voucher
Must-See Attractions
As the saying goes, "The journey is the reward." Fansipan Vietnam offers a spectacular experience of breathtaking sights and sounds that will leave you in awe. It's no surprise that it has become one of Southeast Asia's must-see attractions!
For those seeking an adventure, trekking up Fansipan Mountain is a great way to take in all its beauty. You can also take a cable car ride along with other hikers for even more amazing views. At the peak, you'll find Thac Bac Waterfall which cascades down several levels before reaching the bottom. Here you may spot some of the region's endemic species such as black bears and Asian golden cats.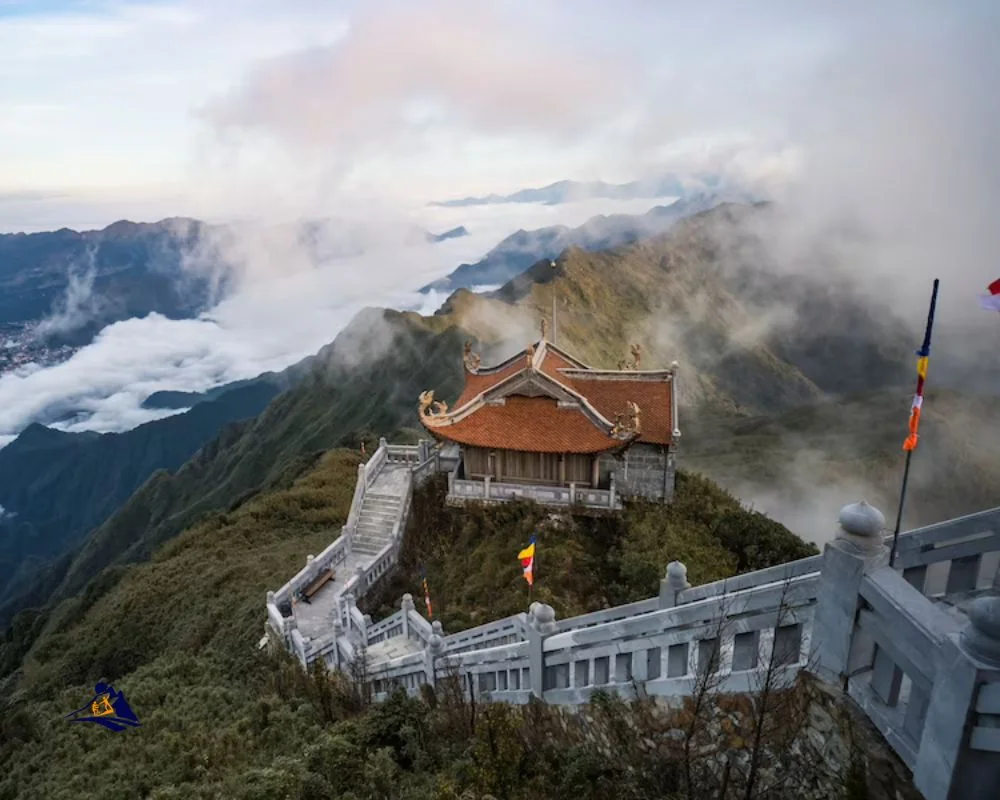 If you're looking for something a bit less strenuous, there are plenty of flower gardens around Fansipan where you can relax and admire their beauty while taking in the fresh mountain air. The colorful blooms will give your soul just what it needs after an exciting day out exploring nature at its best!
No matter how long or short your stay is, Fansipan Vietnam provides moments of escape from everyday life and memories that will last forever. Whether it be through trekking or admiring floral splendor—Fansipan gives visitors endless opportunities to enjoy unparalleled experiences like nowhere else on earth!
Fansipan Vietnam: Frequently Asked Questions About Fansipan Mountain
Is It Possible To Camp Overnight On Fansipan?
Camping overnight on Fansipan is a fantastic way to experience the mountain. It's not only an adventure, but it can also be a beautiful and peaceful experience as you watch the sunrise from atop the summit. If you're looking for something out of the ordinary that will challenge your limits, this could be it!
Fansipan is Vietnam's highest peak at 3,143 meters (10,312 feet) above sea level. Climbing up to its summit requires some serious effort – you'll need good physical fitness and determination to make it all the way. But if you do decide to take on this climb, the views are absolutely stunning and well worth it! Plus, camping overnight gives you plenty of time to explore without being rushed or having to head back down too quickly.
While there are no designated campsites for setting up tents on Fansipan itself, experienced climbers have done so before with success. Make sure to come prepared with everything you might need; food, water bottles, sleeping bags, warm clothes, etc. And remember that safety should always be your top priority when tackling any kind of outdoor activity like this one. With proper planning and preparation though, camping overnight on Fansipan can be an incredible experience – one that you won't soon forget!
Are There Any Guided Tours Available For Fansipan?
Are there any guided tours available for Fansipan? Absolutely. For those wanting to climb Fansipan, the highest mountain in Vietnam, a guided tour is recommended. This way you can make sure that your experience is as safe and enjoyable as possible – without having to worry about getting lost or taking too many risks on this challenging peak.
Vietnam's Fansipan offers an incredible variety of guided tour experiences. From overnight camping trips and day hikes to multi-day treks with a professional climbing guide, these tours provide something for everyone looking for adventure in the mountains of northern Vietnam.
The best part about opting for one of these professionally led tours is that they are tailored to suit all levels of fitness and experience. Whether you're a seasoned mountaineer or just starting with hillwalking, the guides will help ensure you get the most out of your trip while staying within your comfort zone at all times. Plus, if you're planning on tackling Fansipan overnight then you must have someone knowledgeable leading from start to finish – which is exactly what these guided tours offer!
No matter how experienced (or inexperienced) a climber may be, anyone who wishes to explore Fansipan should consider booking a guided tour. The expert guides here know exactly where to go and when so climbers can rest assured their journey up this remarkable mountain will be both rewarding and memorable.
Are There Any Religious Sites On Fansipan?
For those with a deep spiritual yearning, Fansipan in Vietnam is the perfect mountaintop escape. Boasting some of Asia's most stunning religious sites surrounded by lush forests and breathtaking landscapes, it offers visitors an unparalleled experience.
Allegorically speaking, Fansipan is like a temple perched atop a mountain—one that beckons you to come to explore its beauty and find solace within its walls. With its awe-inspiring panoramic views, serene atmosphere, and peaceful environment, this majestic location serves as a reminder for travelers to take time to appreciate their faith and reconnect with what matters most.
Whether one seeks out sacred temples or quiet spots where one can meditate in peace and solitude, there are plenty of places on Fansipan that offer just that. From age-old shrines set amidst misty clouds to atmospheric pagodas located at the peak of the mountain, this region has something for everyone who wants to be spiritually uplifted during their travels.
At Fansipan, no matter your religion or beliefs, you'll get lost in its timelessness while being connected to something greater – so go ahead and make the pilgrimage!
Are There Any Special Permits Required To Climb Fansipan?
Are there any special permits required to climb Fansipan? It's an important question if you plan on taking the trek up this majestic mountain. Knowing what permits are necessary and the regulations that apply can make or break your journey.
When it comes to climbing Fansipan, Vietnam has some specific permit requirements in place. To ensure the safety of climbers, these regulations have been put into place by the provincial government. Depending on where you start your ascent, you may need a different set of permits. For example, those who begin their climb from Hoang Lien National Park require a separate permit from someone starting from another location nearby.
In addition to having the right permits for each area, all climbers must follow certain regulations when ascending Fanispan. These include following designated trails and staying within marked boundaries at all times. Climbers should also be aware of possible wildlife along the way and take extra caution not to disturb them during their adventure. Additionally, no campfires or cooking fires are allowed anywhere near Fansipan so hikers should come prepared with proper gear for their trip.
Before heading out on your climb up Fansipan, be sure to check local laws and regulations as well as obtain any needed permits in advance – they could save you a lot of time and hassle down the road! The experience is more than worth it; just make sure you're fully prepared before setting off on your journey so that nothing gets in between you and enjoying every moment of this incredible expedition!
Are There Any Cultural Events Or Festivals That Take Place On Fansipan?
When it comes to cultural events and festivals, there is no better place than Fansipan in Vietnam. This mountain region offers a variety of attractions that are sure to please both tourists and locals alike. From religious sites to trekking permits and tourist attractions, Fansipan has something for everyone:
Religious Sites
Buddhist temples
Hindu shrines
Ancient tombs
Trekking Permits
National park entry fees
Camping areas and cabins
Hiking trails with guides
Tourist Attractions
Local markets for souvenirs
Villages to explore or stay overnight at
Cable cars up the summit of Fansipan Mountain
Whether you're looking for an adventure-filled holiday or just want to get away from it all, Fansipan should be one of your top destinations in Vietnam. In addition to its breathtaking scenery and endless activities on offer, this mountainous area also boasts numerous cultural events and festivals throughout the year. From traditional music performances to regional food tastings, these celebrations will give you a unique insight into local customs and culture. Plus, they provide a great opportunity for visitors to interact with locals and immerse themselves in their way of life. So if you're ever planning a trip to Vietnam, make sure not to miss out on this beautiful part of the country!
Conclusion
It's easy to see why Fansipan, Vietnam is such a popular destination for hikers and travelers alike. Its stunning views and unique culture make it an unforgettable experience that you'll never forget.
Climbing up the mountain can be daunting but once you reach the top, you're rewarded with a sense of accomplishment like no other. It's as if all your worries have been lifted away from you and replaced by awe-inspiring beauty at every glance. The view from the summit feels like standing on top of the world – so vast and breathtaking that it takes your breath away.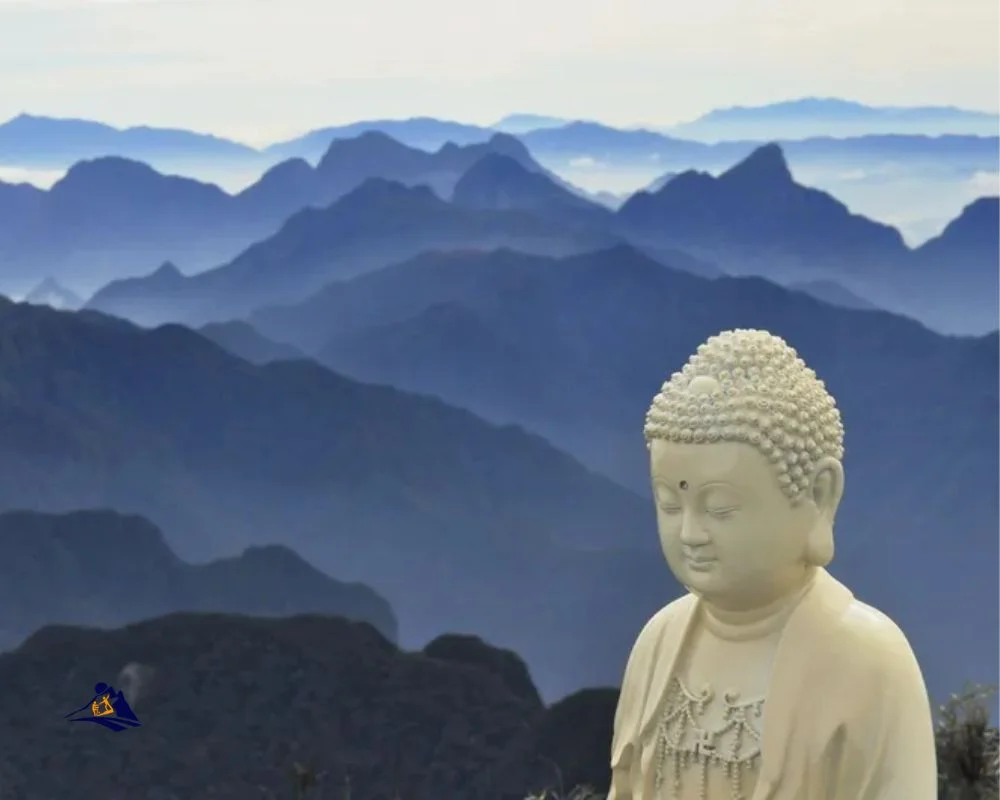 The journey up Fansipan is not only beautiful but also spiritual; it's a chance to reconnect with nature and yourself in ways that few places can offer. With its forests, rivers, temples, and villages along the way, there are countless opportunities to immerse yourself in local customs or take a moment to marvel at this majestic mountain range. Whether you choose to camp overnight or join a guided tour, one thing's for sure: Fansipan will leave you feeling refreshed and inspired after your trekking adventure!
Sapa 1 Day Tours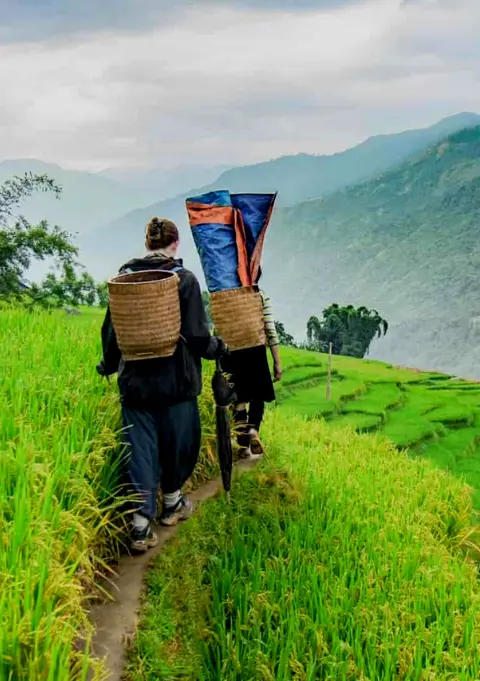 1 day experience
Moderate to challenging
Cultural immersion & active adventure
Rice fields, valleys & villages
​Private tours
Vegan-friendly
Sapa 2 Day Tours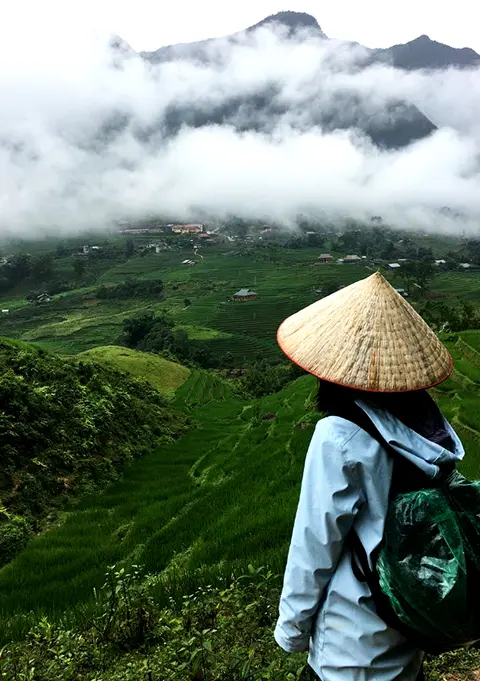 2 days 1 night experience
Moderate to challenging
Cultural immersion & active adventure
Mountains, valleys, rice fields and villages
​Private tours
Vegan-friendly
Sapa 3 Day Tours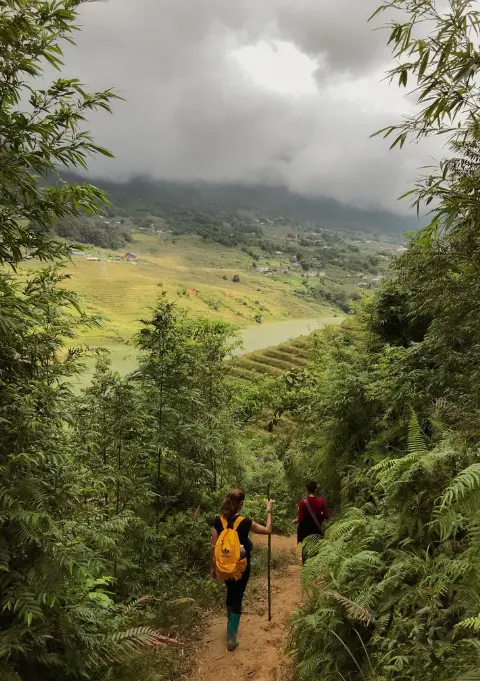 3 days 2 night experience
Moderate to challenging
Cultural immersion & active adventure
Mountains, valley, rice fields & villages
​Private tours
Vegan-friendly
Sapa 4 Day Tours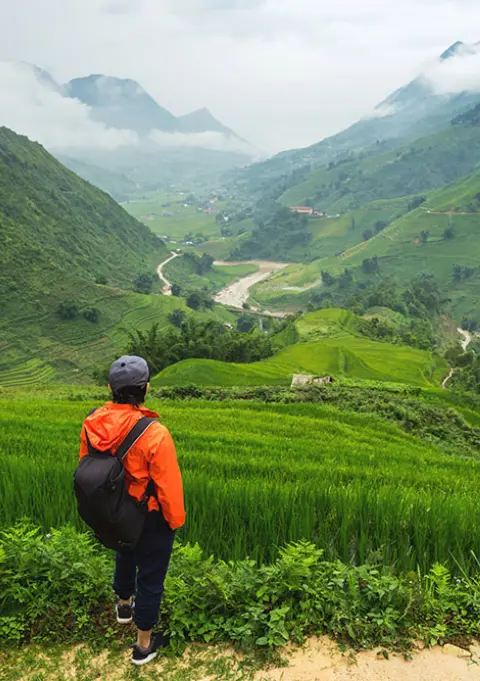 4 days 3 night experience
Moderate to challenging
Cultural immersion & active adventure
Mountains, valleys, rice fields & villages
​Private tours – Less Touristic
Vegan-friendly