Hey there, fellow adventurers! Today I'm here to talk about the weather on Fansipan Mountain. This majestic mountain is located in Vietnam and stands at 3143 meters above sea level, making it a perfect destination for hikers and mountaineers alike. But if you're planning a trip up the peak, then you'll want to know what kind of conditions await you! Let's take an in-depth look at the weather patterns of this incredible spot.
The temperature around Fansipan can vary drastically depending on your altitude—the higher you get, the colder it gets. At its peak, temperatures range from 5°C – 19°C during summer months and 0°C – 8°C during winter months. It's important to remember that these are just averages though; sudden shifts in air pressure can cause dramatic drops or increases in temperature without warning. To stay safe while hiking, make sure to bring plenty of layers with you no matter when you go!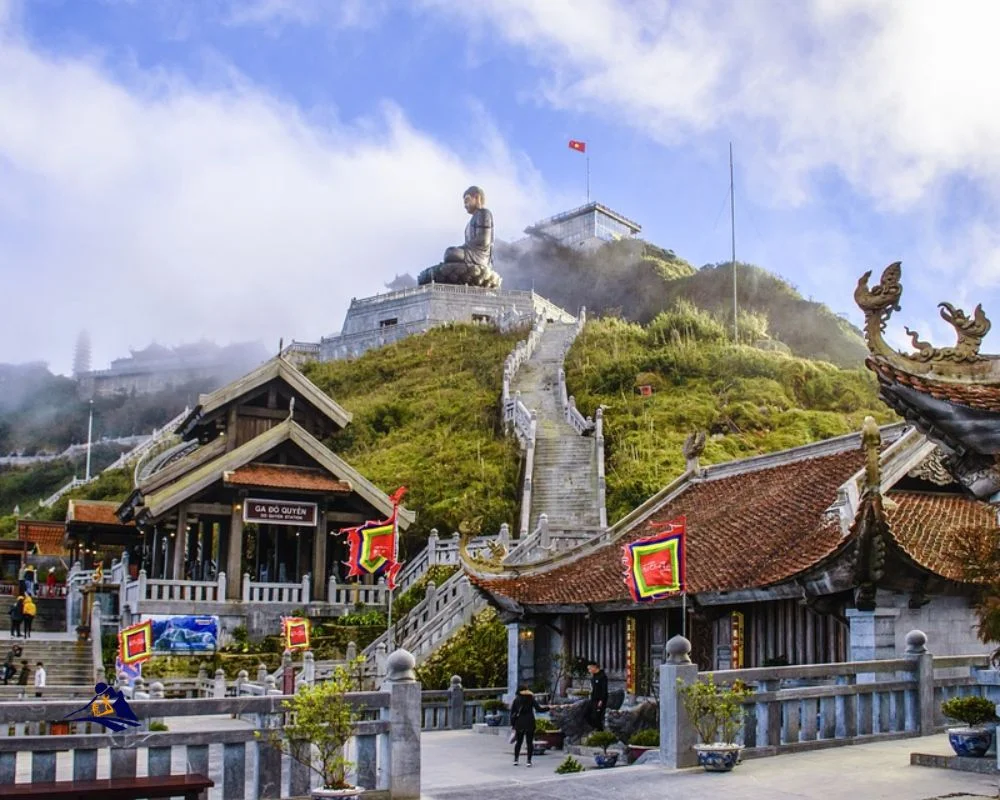 In terms of precipitation, expect frequent showers throughout the year due to high humidity levels combined with cooler temperatures at higher altitudes. The rain typically comes late afternoons through early evenings so plan accordingly if you're trying to avoid getting wet. Strong winds also tend to accompany storms so be prepared for gusts reaching up to 40 mph or more once they arrive! With all that being said, let freedom call out as we explore the wild terrain of Fansipan Mountain together!
Location And Geography
The location and geography of Fansipan, Vietnam are stunning. It's situated in the Hoang Lien Son mountain range of Northern Vietnam, with an altitude nearing 3,100 meters above sea level. The terrain is incredibly diverse; from lush green valleys to jagged peaks reaching up into the sky. Its topography varies widely too, ranging from dense tropical forests at lower altitudes to alpine meadows atop its highest mountains.
Vegetation on Fansipan also changes drastically depending on elevation; some areas offer an abundance of vegetation while others lack plant life altogether due to their higher altitudes. As you ascend further up the mountain, trees become less frequent until eventually, it becomes a barren landscape where nothing grows – all this just adds to the amazing variety that can be found here!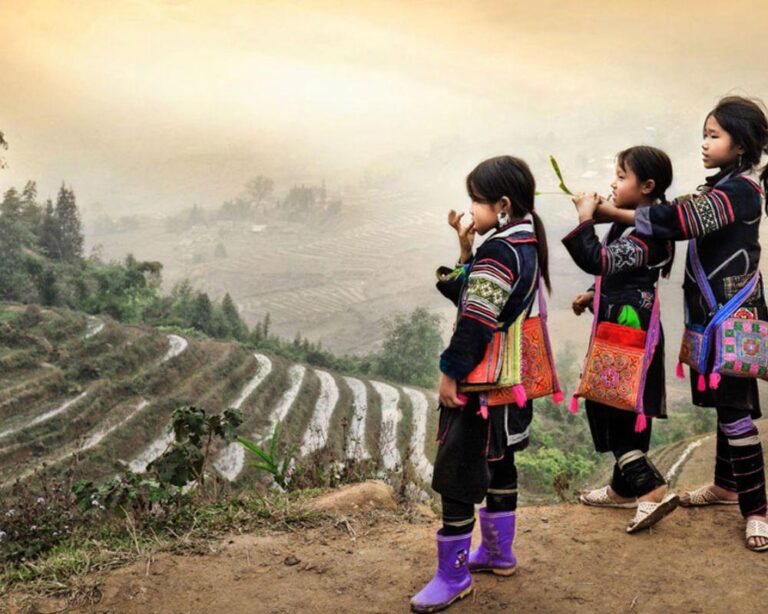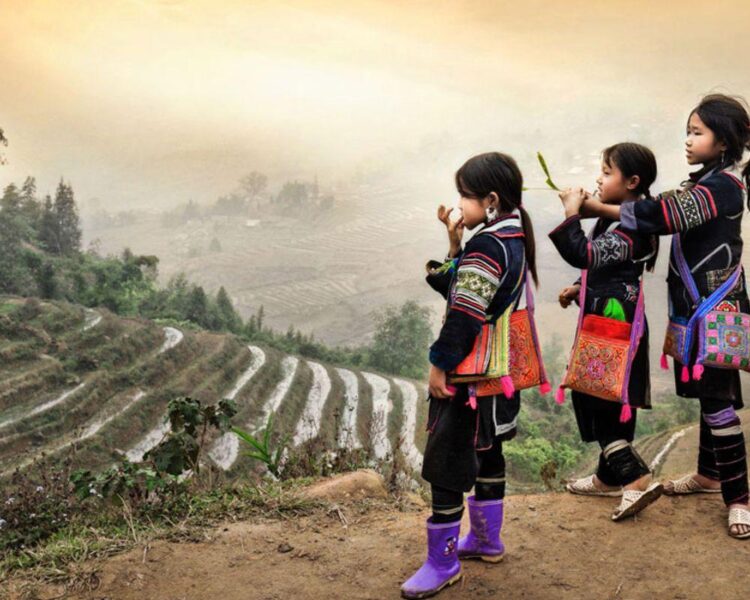 To sum up, Fansipan offers a unique diversity in terms of both its geography and vegetation. With its combination of high mountains and low valleys as well as varying degrees of vegetation throughout elevations, it truly is a remarkable place for anyone looking for adventure or escape. Now let's take a closer look at climate characteristics…
Fansipan Mountain Weather – Climate Characteristics
The climate of Fansipan is characterized by a subtropical monsoon climate, with average temperatures in the range of 11.3°C (52.3°F) to 25.7°C (78.2°F). The mountain's elevation and deep valleys result in an increased amount of cloudiness and higher rainfall than the surrounding area.
Here are four interesting facts about Fansipan's weather:
It experiences two distinct seasons – wet and dry
The average annual precipitation is 1,154 millimeters
Its alpine climate generally keeps humidity levels low
Monthly temperature variation can reach up to 10°C (18°F)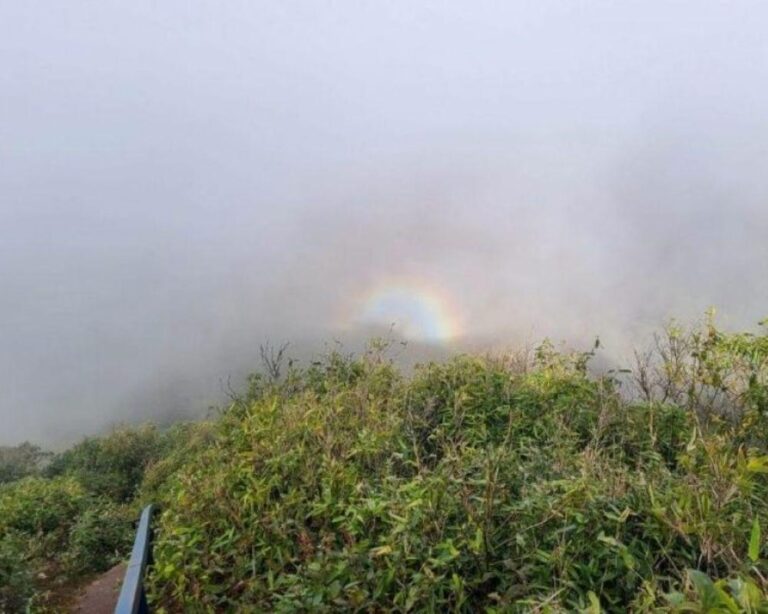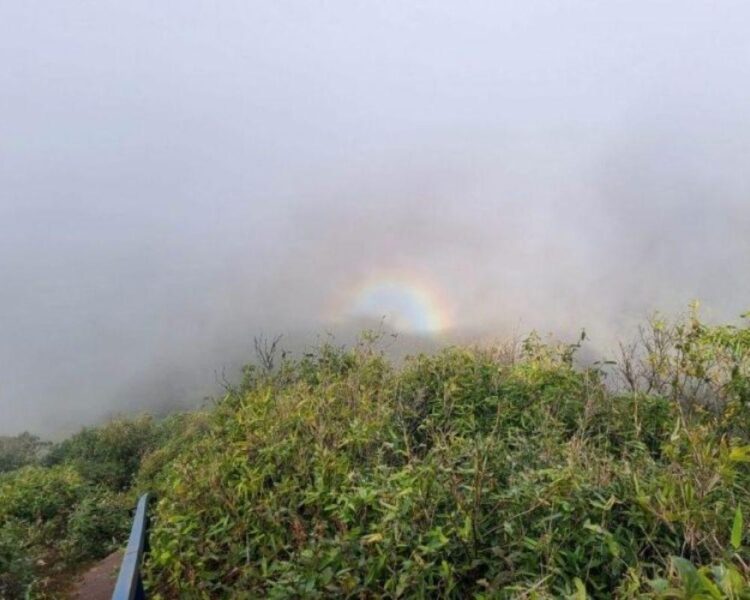 Fansipan also has its microclimate due to its large altitude difference within short distances, resulting in changes in air pressure that produce strong winds which bring rain and snow during winter months when it is usually coldest at high altitudes above 2,000 meters (6,562 ft). This makes for ideal conditions for trekkers looking for a challenge! Heatwaves do occasionally occur but they are not common due to the cooling effect of the mountainside environment leading to pleasant summers with moderate temperatures throughout most parts of the year.
Due to these unique characteristics, visitors should be aware of potential rapid changes in weather while on their journey as well as be prepared for all types of conditions or surprises along the way! With proper planning and preparation ahead of time though, one can surely enjoy both beautiful sights and comfortable temperatures during this remarkable adventure! Temperature variation from season to season provides a great opportunity for travelers seeking different kinds of outdoor activities such as hiking or skiing depending on what time of year you visit Fansipan!
Temperature Variation
Temperature variation is an important factor in the weather of Fansipan. Temperature fluctuations can occur daily, with temperature changes from day to night and from one season to another. Seasonal temperatures tend to be more extreme here than in other places, due to their location near the equator and high altitude. The temperature variability in Fansipan creates some interesting climate conditions throughout the year.
The average annual temperature for Fansipan ranges between 10-15 degrees Celsius (50-59 Fahrenheit). During the winter months, however, temperatures may drop as low as 6 degrees Celsius (43 Fahrenheit). Summertime brings higher temperatures up to 20 degrees Celsius (68 Fahrenheit), but it's not uncommon for days to exceed 25 degrees Celsius (77 Fahrenheit).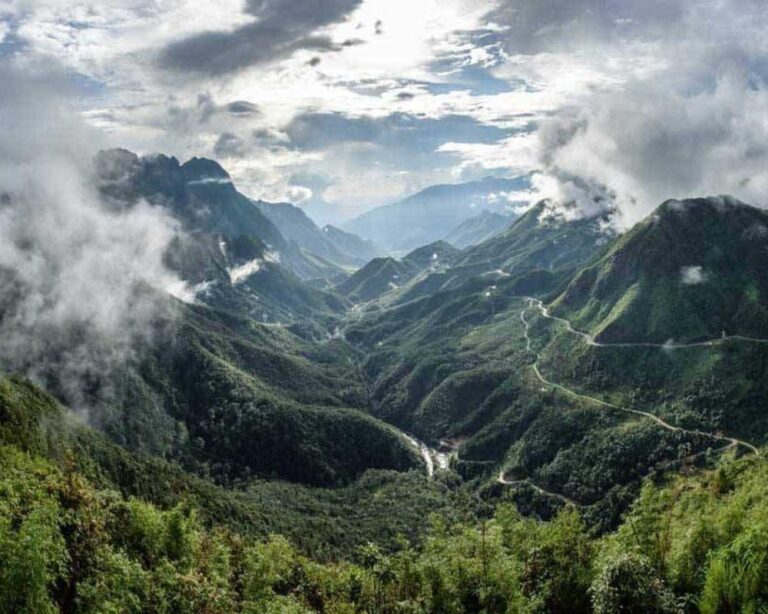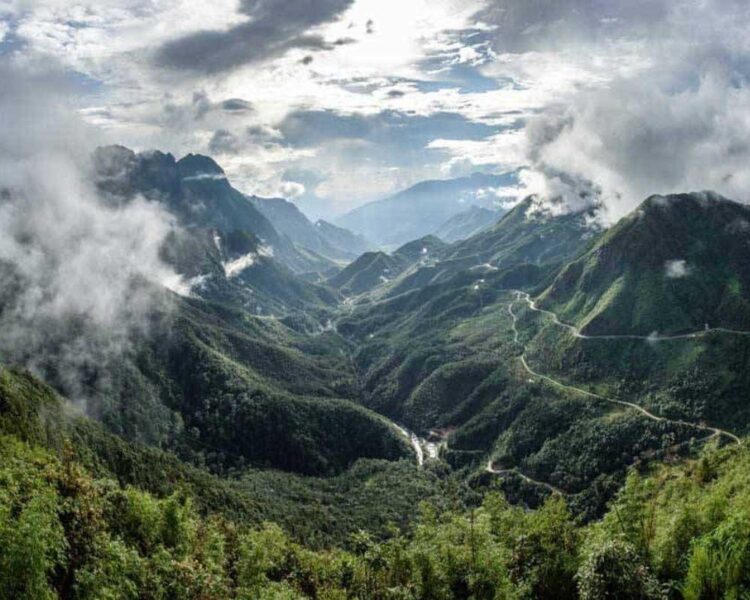 Temperature extremes are possible at any time of year in Fansipan. Records show that the highest recorded temperature was 34 degrees Celsius (93 Fahrenheit) while the lowest recorded was -2 degrees Celsius (29 Fahrenheit). It's always best to prepare for both hot and cold weather when visiting this region!
With such a wide range of temperature variations occurring in Fansipan, planning is key if you plan on traveling there. Knowing what type of clothing or gear you need can help make your trip much smoother and enjoyable. Rainfall and precipitation patterns will be discussed next…
Rainfall And Precipitation
Fantastic Fansipan weather is not just about temperature variation, but also about rainfall and precipitation. On average, the monsoon season brings an impressive 1,320 millimeters of annual rain to the northern highlands of Vietnam. This contributes greatly to the lush vegetation and breathtaking views that are appreciated by many visitors each year.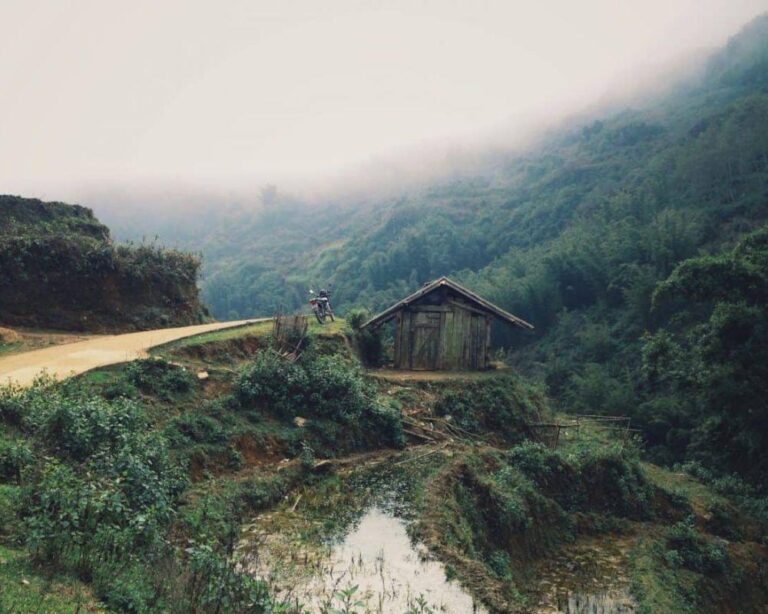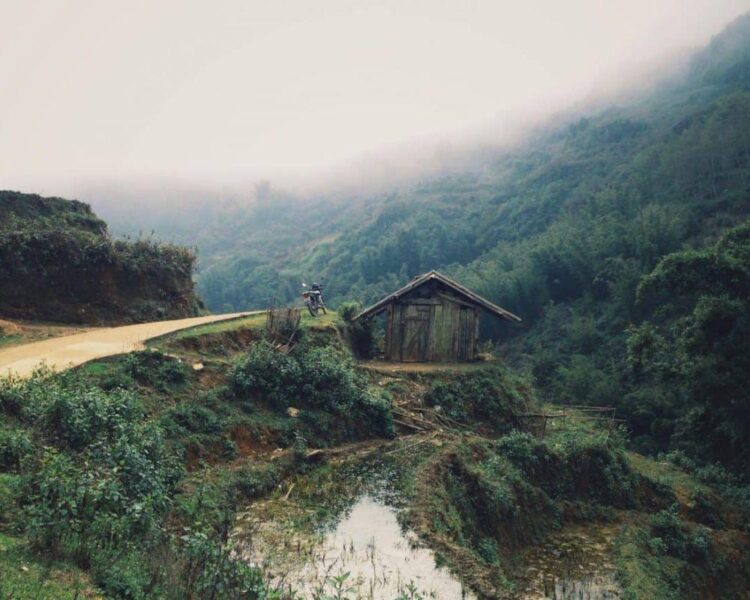 The amount of rainfall received in any given month can vary significantly from year to year due to climate change impacts. Despite this variability, one thing remains; rainy days are abundant throughout Fansipan's monsoon season. It averages around twenty-four days per month! Precisely how much rain is falling on these days varies depending on several factors such as location within the region or elevation above sea level. Yet overall, rainfall patterns remain fairly consistent with heavy rains occurring from late June through early September and then beginning again in November until early December.
When looking at average precipitation levels over time for Fansipan weather we see that there has been a slight increase in total yearly rainfall since records began being kept in the 1940s – a sign that may be linked to global warming trends. Regardless, it adds up to make for some truly memorable experiences out in nature here in Vietnam's northern mountains! With all this rain comes plenty of humidity too so let us turn our attention now toward understanding more about its effects…
Sapa 1 Day Tours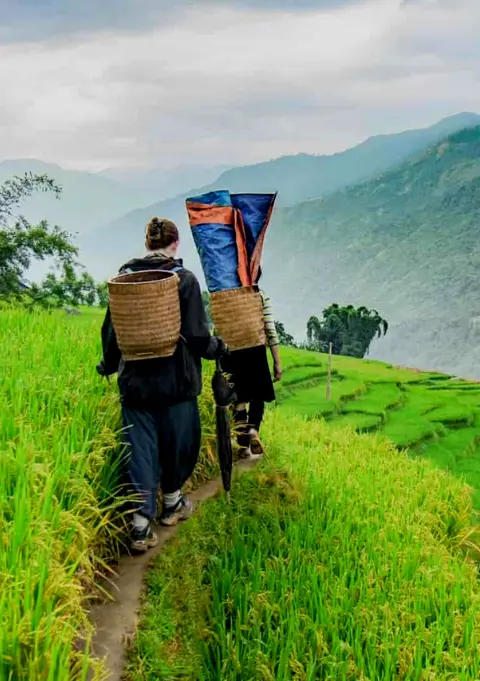 1 day experience
Moderate to challenging
Cultural immersion & active adventure
Rice fields, valleys & villages
​Private tours
Vegan-friendly
Sapa 2 Day Tours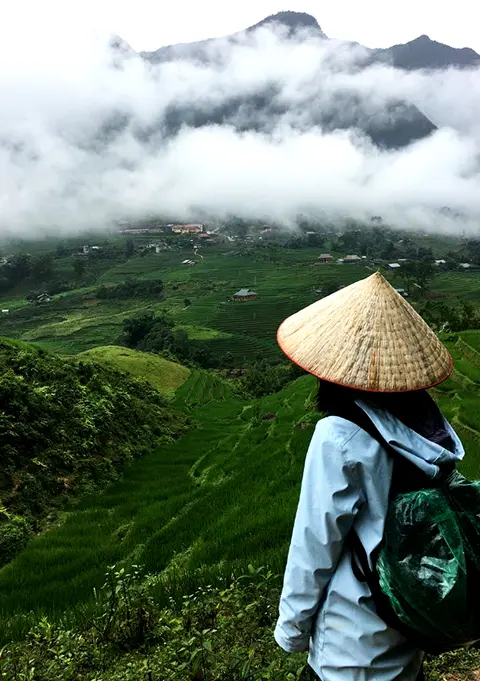 2 days 1 night experience
Moderate to challenging
Cultural immersion & active adventure
Mountains, valleys, rice fields and villages
​Private tours
Vegan-friendly
Sapa 3 Day Tours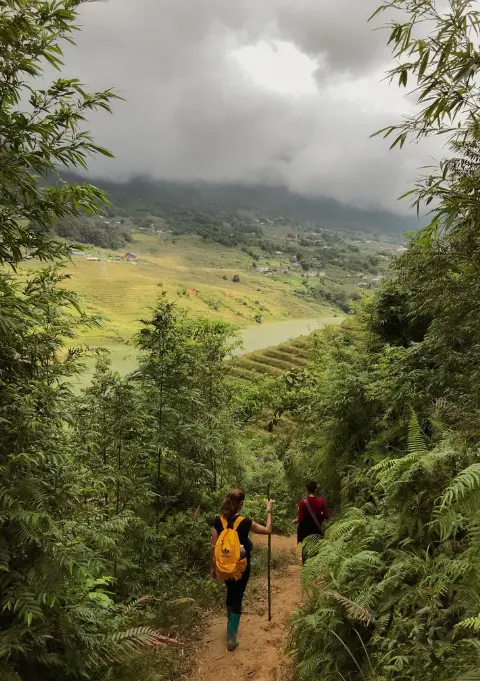 3 days 2 night experience
Moderate to challenging
Cultural immersion & active adventure
Mountains, valley, rice fields & villages
​Private tours
Vegan-friendly
Sapa 4 Day Tours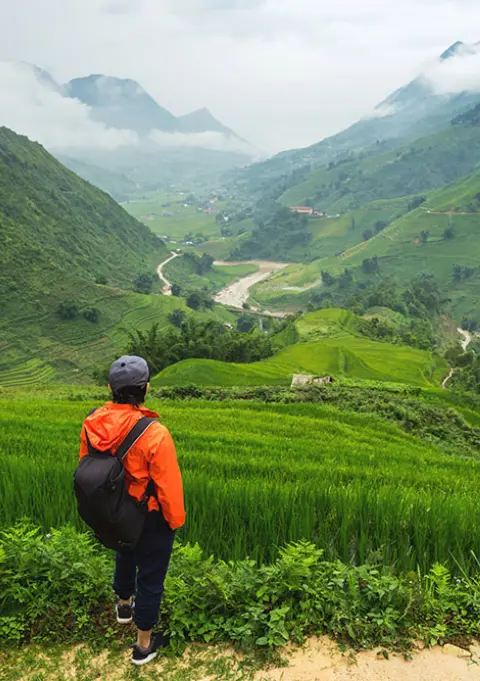 4 days 3 night experience
Moderate to challenging
Cultural immersion & active adventure
Mountains, valleys, rice fields & villages
​Private tours – Less Touristic
Vegan-friendly
Humidity Levels
When it comes to humidity levels, the Fansipan region is no stranger. The relative humidity of the air in this area can reach an oppressive 95% or higher on any given day. This makes for a very uncomfortable experience if you're not prepared with proper clothing and other measures. As well, dew point temperatures are often high due to the abundance of water vapor which creates difficult conditions for those who suffer from respiratory issues or allergies.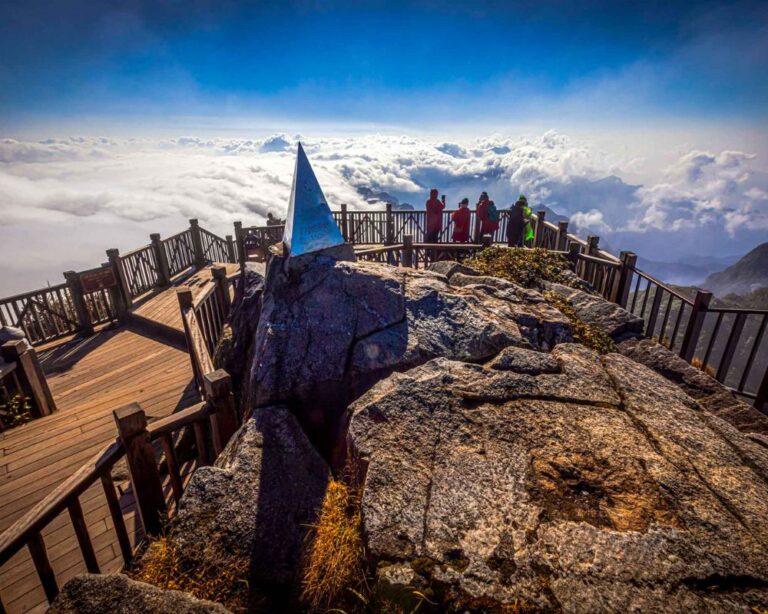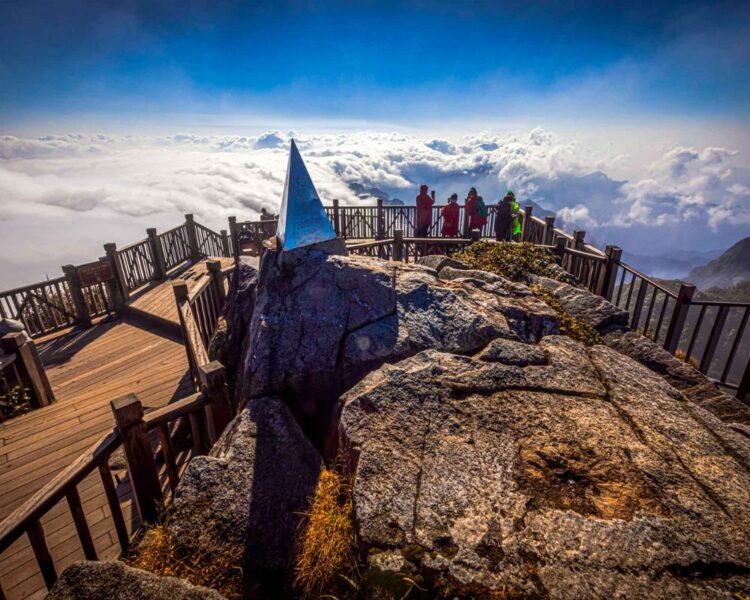 Fortunately, there are ways to reduce the amount of moisture in your home or workplace environment. Investing in a quality humidifier can help keep indoor air at a comfortable level that won't leave you feeling sticky and damp after prolonged periods indoors. Additionally, setting up fans to move the air around can help counterbalance excessive moisture and make outdoor activities more enjoyable during days when humidity levels peak.
At their worst, high humidity levels can be unbearable but they don't have to ruin your plans completely if you take precautions beforehand. Knowing how best to prepare yourself for these types of weather conditions will ensure that you get maximum enjoyment out of all your outdoor adventures regardless of how uncomfortable they may seem at first glance. With some simple changes, you can beat even the stickiest summer days! Transitioning into the next section about wind patterns, we'll explore how this impacts our daily lives here in Fansipan beyond just discomfort from excess moisture in the air.
Fansipan Hiking 1 Day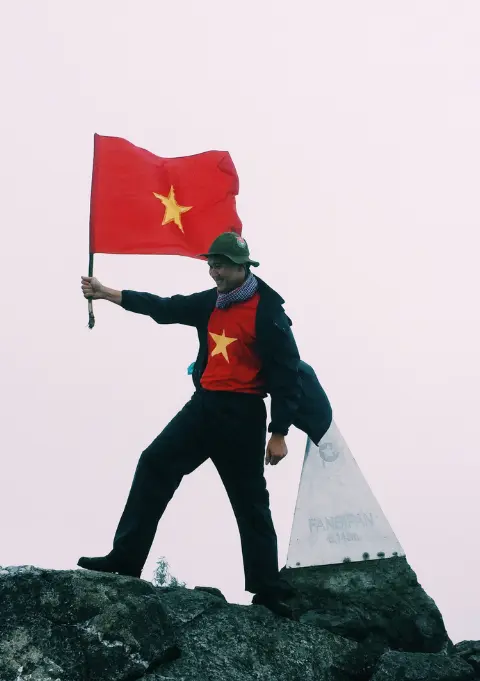 1 day fansipan experience
Moderate to challenging
Cultural immersion & active adventure
Visit Fansipan, highest mountain of Indochina
​Private tours
Vegan-friendly
Fansipan Trekking 2 Days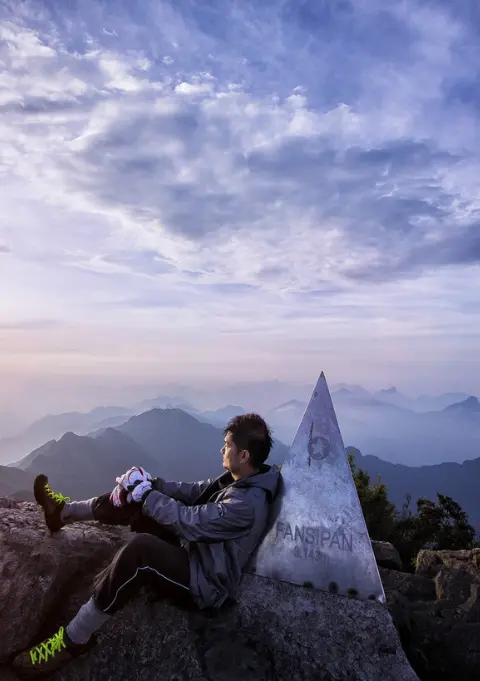 2 days 1 night fansipan experience
Moderate to challenging
Cultural immersion & active adventure
Visit Fansipan, highest mountain of Indochina
​Private tours
Vegan-friendly
Buy Cable Ticket Online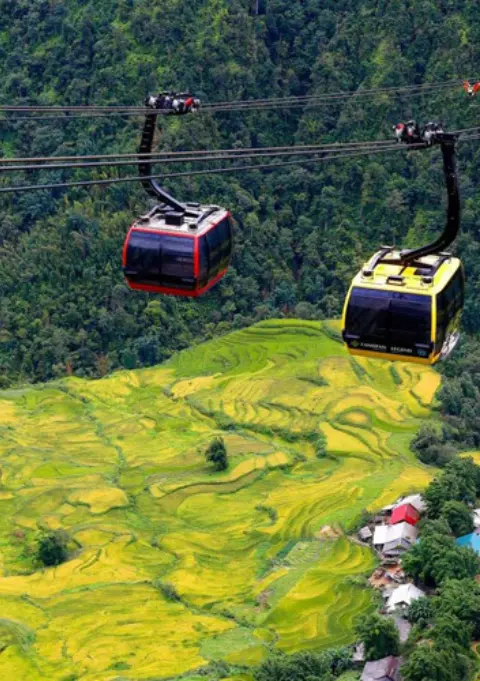 [QR Code] Buy Fansipan Cable Car Tickets Online
Non-refundable
Present your e-voucher
Fixed-day ticket
Admission with voucher
Wind Patterns
The wind in Fansipan is like a roller coaster of airspeed, with sudden gusts and drops. It's no wonder that many travelers find themselves caught up in the mountainous terrain of this region when faced with its unpredictable winds. As a meteorologist, I can tell you that these wind patterns are caused by changes in airflow as it passes over the hills and valleys of Fansipan's landscape.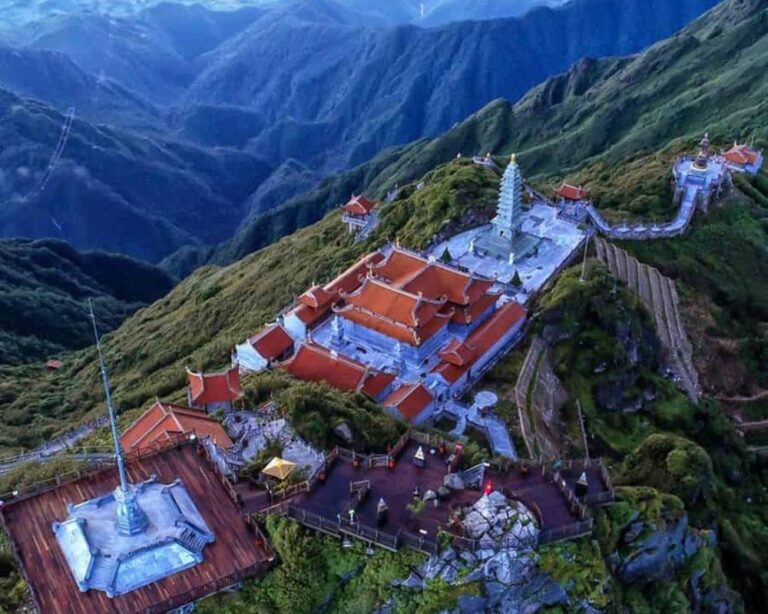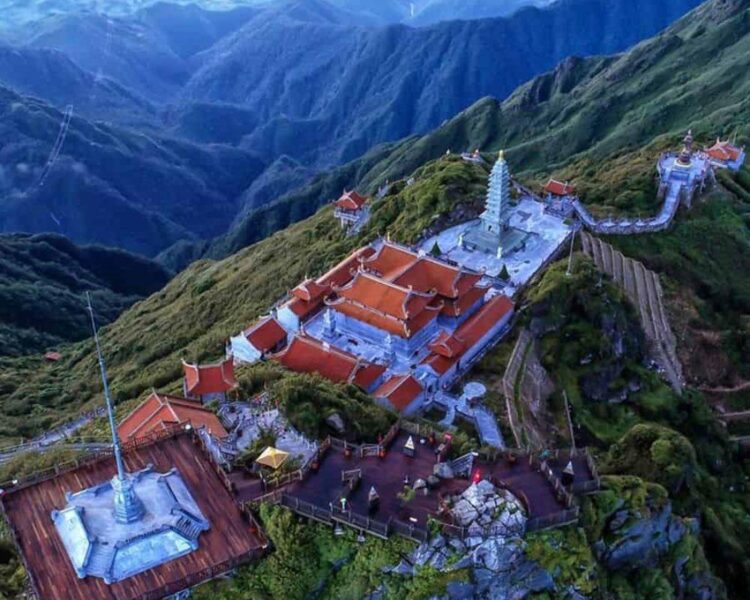 At times, the wind can be quite strong; so much so that hikers might have difficulty staying upright against powerful gusts. But not to worry – there are plenty of sheltered areas where one can pause and enjoy some respite from the breeze. The great thing about Fansipan's windy weather is that it brings freshness and coolness to an otherwise balmy climate.
On days when the sun beats down relentlessly, you'll notice a noticeable decrease in temperature just moments after a gust blows through. For those seeking freedom from the oppressive heat, Fansipan provides a pleasant break from intense temperatures! With all its advantages and disadvantages, traveling here will never be dull or predictable – always an adventure waiting around every corner!
Best Time To Visit
Visiting the majestic Fansipan Mountain is an unforgettable experience. But when should you visit? Well, that depends on what kind of scenery and activities you're looking for! Let's take a look at each season in more detail.
Summertime is generally hot, humid, and wet with temperatures reaching up to 30 degrees Celsius (86°F). This makes it ideal for exploring the flora and fauna but not so great if you want to climb the mountain. If you do make it to the summit during the summer months, be sure to prepare yourself well with plenty of water and sunscreen as UV rays can be intense.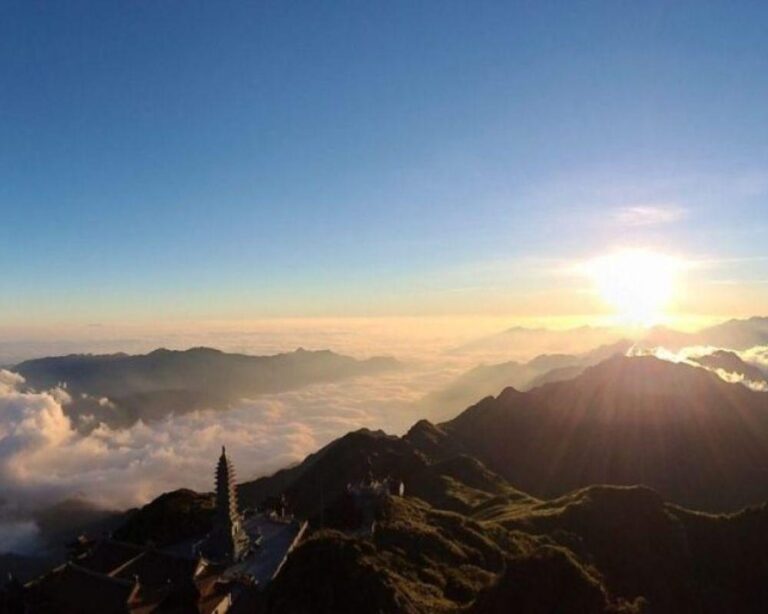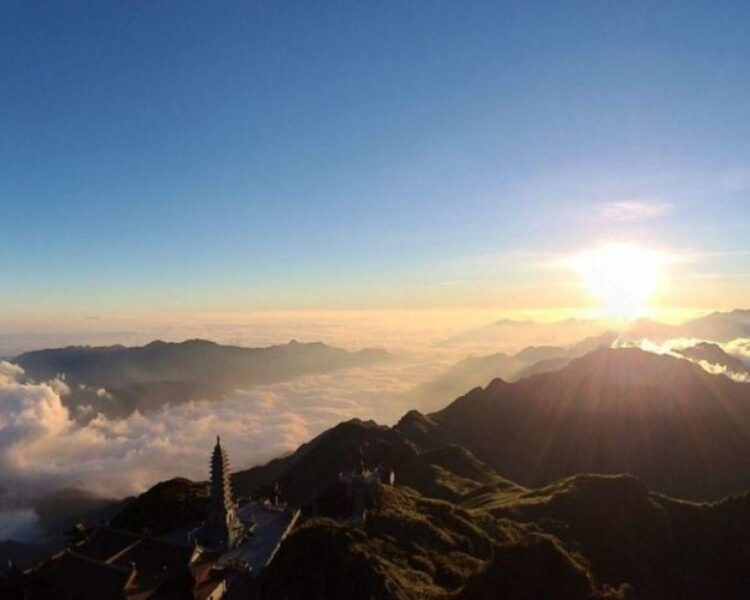 In winter, expect cold weather with snowfall possible above 3000 meters (10,000 feet). This means that most areas are closed off due to dangerous conditions but it's still worth visiting during this time of year for some spectacular views of the surrounding countryside covered in white frosting. It may also be one of your best chances to see rare animals such as bears or snow leopards in their natural habitat.
Spring and autumn offer a pleasant balance between warm days and cooler nights which makes them great times to visit Fansipan Mountain. The spring months bring bright colors from blooming flowers while autumn offers beautiful red-orange hues from deciduous trees. Both seasons provide perfect opportunities for outdoor activities such as trekking or camping without too much worry about extreme weather conditions either way.
Sapa 1 Day Tours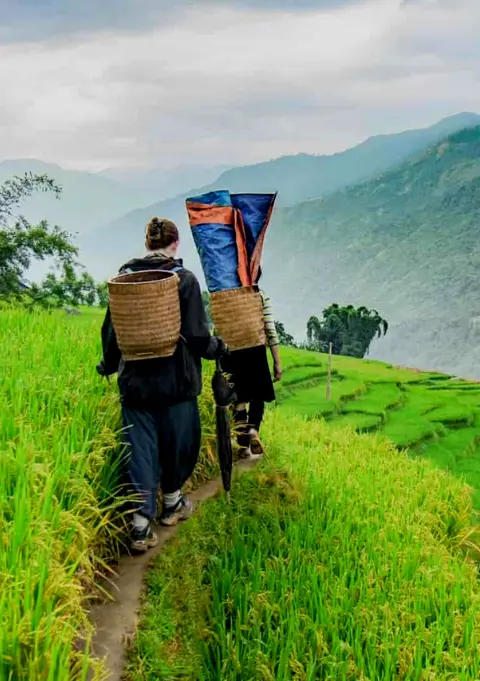 1 day experience
Moderate to challenging
Cultural immersion & active adventure
Rice fields, valleys & villages
​Private tours
Vegan-friendly
Sapa 2 Day Tours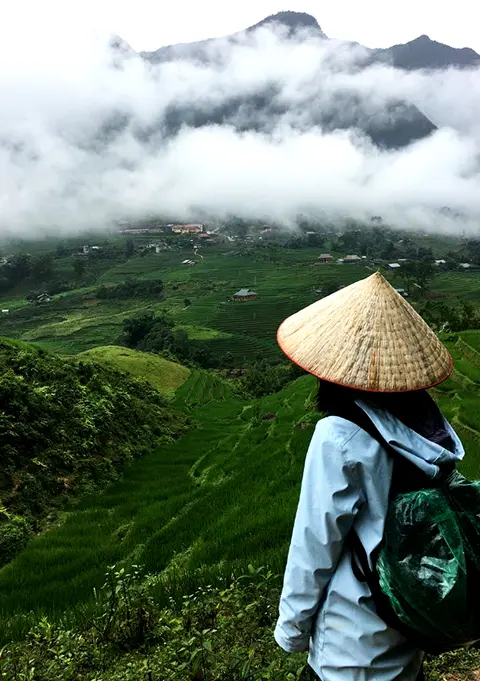 2 days 1 night experience
Moderate to challenging
Cultural immersion & active adventure
Mountains, valleys, rice fields and villages
​Private tours
Vegan-friendly
Sapa 3 Day Tours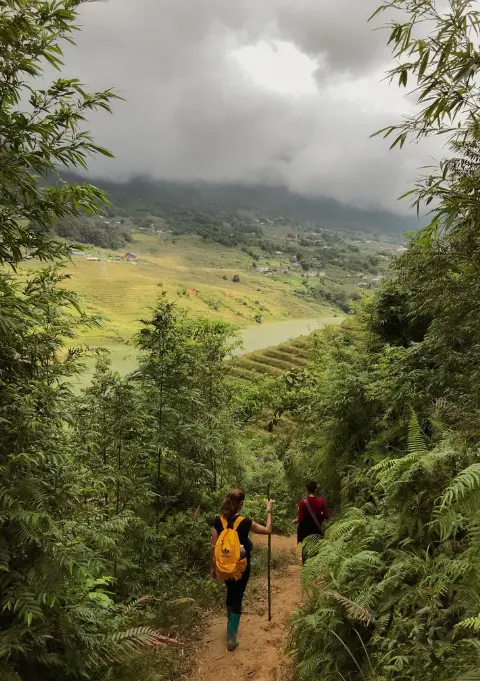 3 days 2 night experience
Moderate to challenging
Cultural immersion & active adventure
Mountains, valley, rice fields & villages
​Private tours
Vegan-friendly
Sapa 4 Day Tours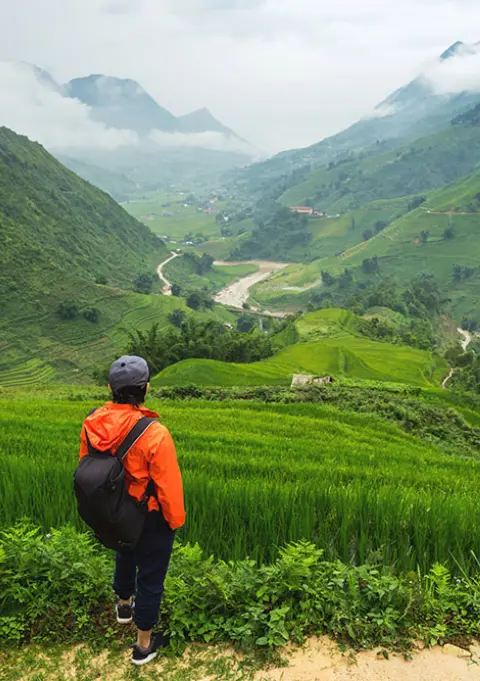 4 days 3 night experience
Moderate to challenging
Cultural immersion & active adventure
Mountains, valleys, rice fields & villages
​Private tours – Less Touristic
Vegan-friendly
Overall, no matter when you decide to go there will always be something special waiting for you at Fansipan Mountain! With careful planning and preparation, any time could become your ideal vacation spot. From lush jungles in the summertime to frozen landscapes in winter – now let's take a look at all the different outdoor activities available throughout every season…
Outdoor Activities For Different Seasons
The weather in Fansipan is quite varied throughout the year, so it's important to plan activities around what season you choose to visit. It can range from hot and humid summers with occasional rain showers, to cold winters with snowfall. Summertime provides perfect conditions for outdoor enthusiasts: hiking, cycling, and fishing are all popular summer activities here. Winter offers a great opportunity to try skiing or snowboarding on the slopes of Fansipan Mountain.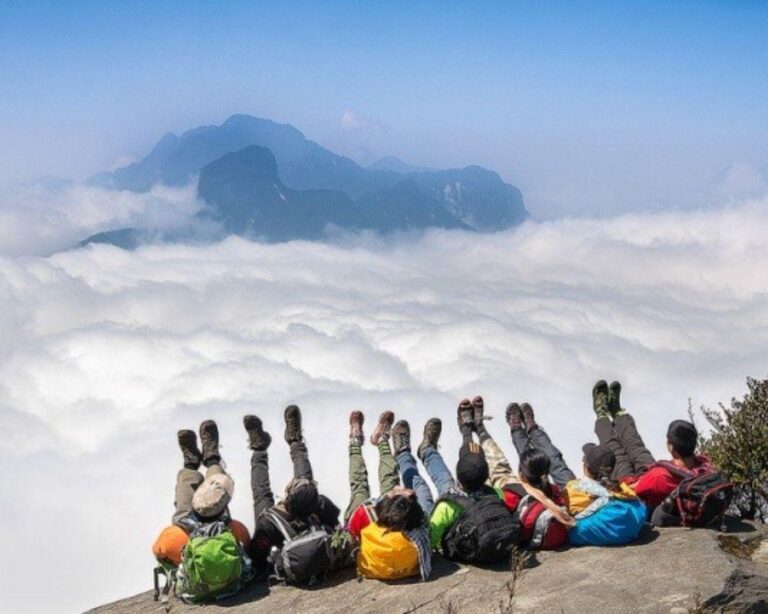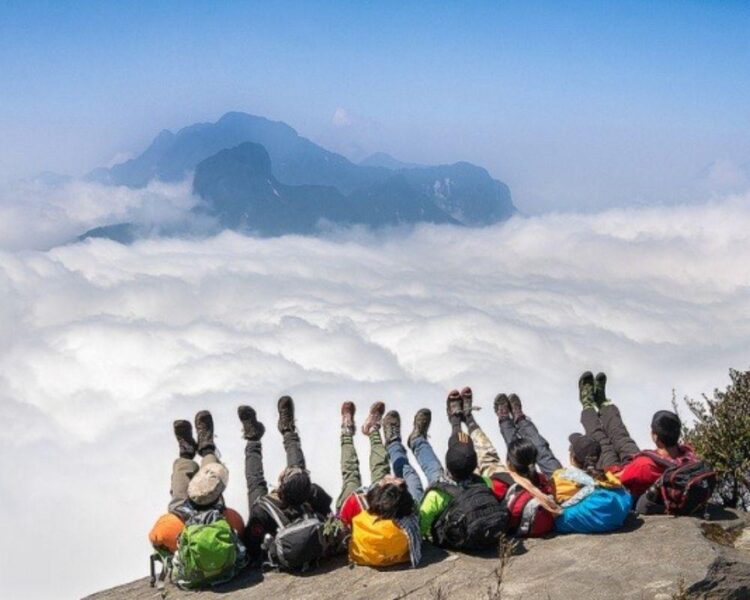 Spring and autumn provide milder temperatures that make kayaking an enjoyable activity. The warm mountain air combined with fresh breezes off the lake makes these seasons some of the best times for exploring nature's beauty at its finest! As well as being able to enjoy the landscape without battling extreme temperatures, spring and autumn also offer excellent opportunities for bird watching – something not easily done during harsher weather conditions.
No matter when you decide to come to explore Fansipan, there will always be plenty of exciting things to do both indoors and outdoors! With proper planning and preparation, your trip can be full of adventure no matter what Mother Nature throws your way. With this information in mind, we move on to our next topic – tips for visiting in inclement weather.
Fansipan Hiking 1 Day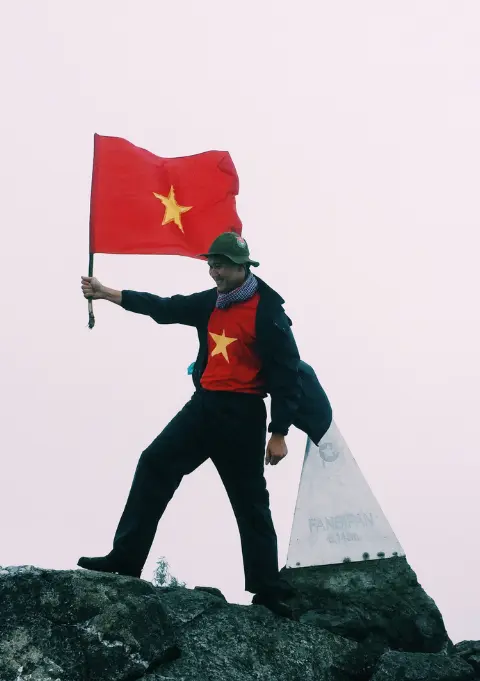 1 day fansipan experience
Moderate to challenging
Cultural immersion & active adventure
Visit Fansipan, highest mountain of Indochina
​Private tours
Vegan-friendly
Fansipan Trekking 2 Days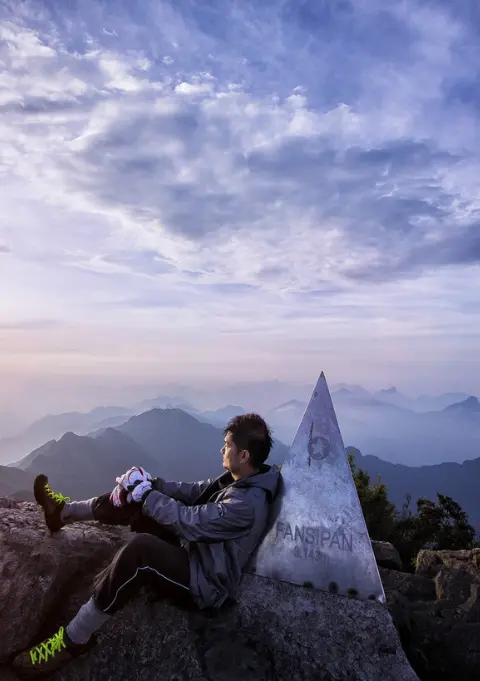 2 days 1 night fansipan experience
Moderate to challenging
Cultural immersion & active adventure
Visit Fansipan, highest mountain of Indochina
​Private tours
Vegan-friendly
Buy Cable Ticket Online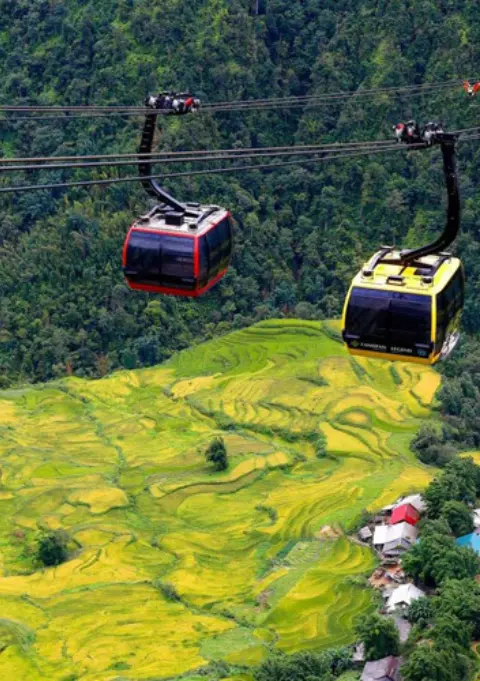 [QR Code] Buy Fansipan Cable Car Tickets Online
Non-refundable
Present your e-voucher
Fixed-day ticket
Admission with voucher
Tips For Visiting In Inclement Weather
It is said that the weather in Sapa, Vietnam can be unpredictable – however, with a few simple tips and the Fansipan weather forecast, you can prepare for any eventuality! To make sure your time exploring Fansipan Mountain and its surrounding area remains enjoyable no matter what comes your way, it's important to pack appropriately. Planning pays off when bad weather strikes. Investing in good quality hiking boots that are both waterproof and insulated will ensure your feet stay warm and dry while trekking the trails. A reliable raincoat or windbreaker should also be included in your bag along with other essential items such as waterproof clothing, sun protection, layers of warm clothing, and gloves.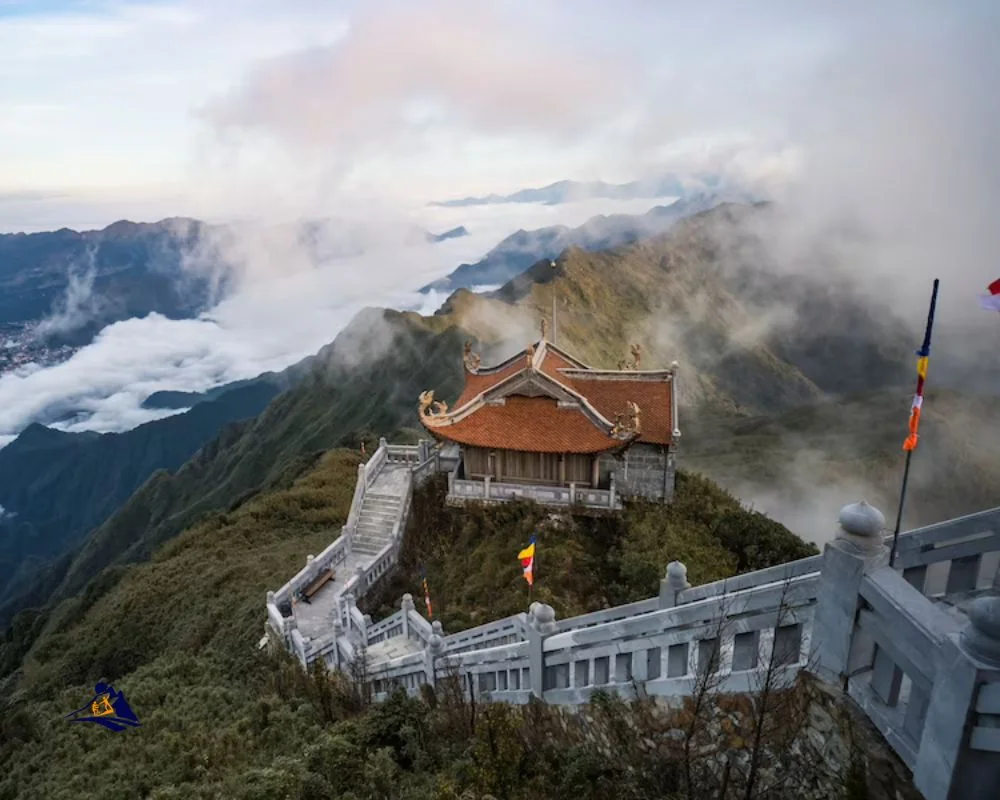 When planning an adventure trip like this one, remember there is always a possibility of extreme weather conditions striking at any given moment. It's a good idea to educate yourself on potential risks before embarking on the journey so you know how best to handle them if they arise.
Risks Of Extreme Weather Conditions
When it comes to extreme weather conditions, the risks associated with them are immense. Flash flooding can occur suddenly and without warning in areas that are not typically prone to floods. High winds can cause extensive damage to buildings and trees as well as knock out power lines or destroy crops. Cold spells put people's lives at risk by causing hypothermia and other health problems related to cold temperatures. Extreme heat has its own set of dangers such as dehydration, heat stroke, and air quality issues due to high levels of smog and pollution. Thunderstorms bring lightning strikes which can start fires or cause electrocution if a person is outdoors during one.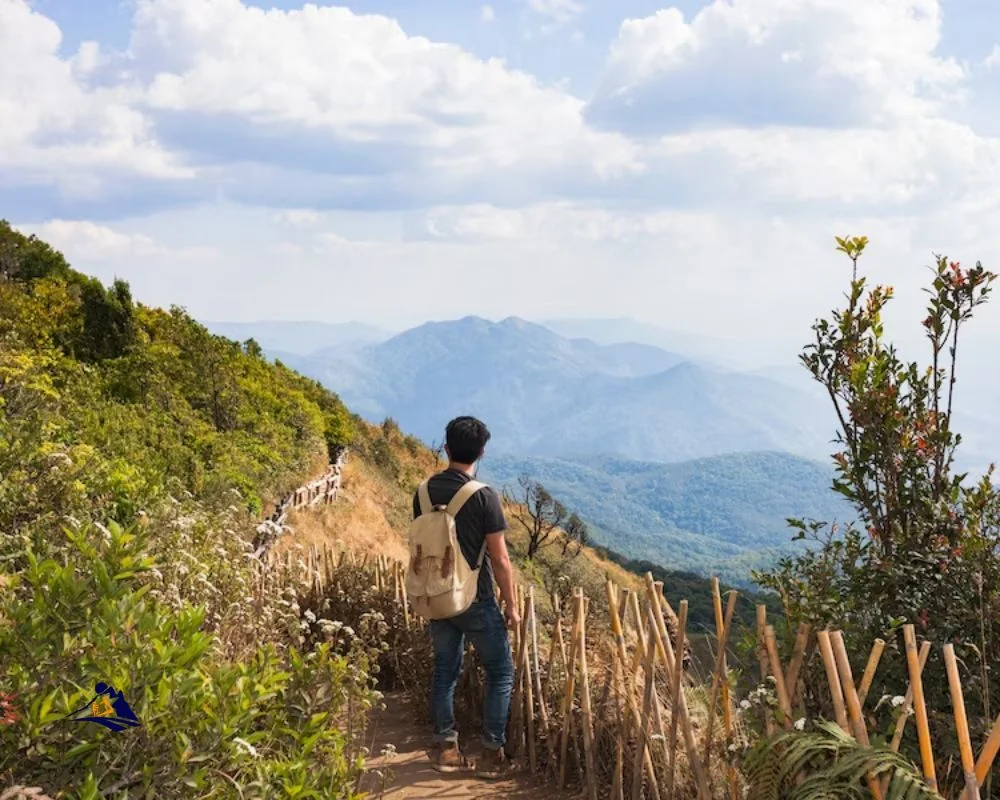 These risks mean that it is important for everyone living in an area susceptible to these types of weather events to be aware of the potential dangers and take necessary precautions when severe weather threatens. Pay attention to local news outlets for updates on current conditions and forecasts so you know what kind of weather is coming your way before it arrives. Be sure to have emergency supplies ready in case you must evacuate quickly or wait out a storm indoors. Knowing how to stay safe during extreme weather puts you in control over your situation and gives you the freedom to move safely around your environment even in hazardous conditions.
Fansipan Weather Frequently Asked Questions
What Is The Average Cost Of Accommodation In Fansipan?
When it comes to accommodation costs in Fansipan, the average cost is a key factor when planning any trip. Accommodation can be one of the largest expenses on a vacation and this is especially true if you're traveling to Fansipan. To ensure that your budget is properly managed while still having an enjoyable experience, here are some tips on how to get the most out of your stay:
Research: Do your research before booking – compare different options for price, location, amenities, and other factors so that you can find the best deal.
Check reviews: Read through customer reviews about each option to see what people thought about their stays.
Ask questions: If there's something you don't understand or want clarification on, contact the property directly with any inquiries.
The range of accommodation available varies depending on where you're staying but typically ranges from $20-50 per night for basic accommodations such as hostels or guesthouses up to hundreds of dollars per night for luxury hotels. For those looking for value without sacrificing comfort and convenience, mid-range Fansipan accommodation is also widely available at reasonable prices. Additionally, many properties offer discounts during certain times of the year which could lower the overall cost even further.
For budget-conscious travelers who want to save money while visiting Fansipan, there are plenty of ways to do so including finding deals online or taking advantage of seasonal offers and promotions. As long as travelers remember to thoroughly research all potential options beforehand they should come away with a great deal on comfortable accommodations that fit within their desired budget!
Are There Any Cultural Activities Or Festivals Associated With Fansipan?
Are there any cultural activities or festivals associated with Fansipan? Yes, there are! If you're interested in exploring the culture of Sapa Vietnam and its surrounding ethnic minorities, a trekking tour through Fansipan is just what you need.
With an elevation of 3143 meters above sea level, Fansipan is often referred to as 'the Roof of Indochina'. It's home to a variety of different cultures and customs from all over the region. This makes it one of the best places to explore if you want to experience Vietnamese culture first-hand. As part of your journey up Fansipan, you can visit local markets, learn about traditional crafts, taste authentic cuisine, and witness various ceremonies held by the locals.
On top of that, each year several annual festivals take place on this mountain peak. The most popular among them are the Red Dao Festival and the Golden Buffalo Festival – both celebrating the unique traditions and beliefs of these remote hillside communities. During these events, visitors will be treated to a vibrant display of music, dance performances, and colorful costumes worn by members of different ethnic groups who have come together to celebrate their shared heritage. So if you're looking for an exciting way to get involved in some cultural activities while trekking around Sapa Vietnam, then make sure to add visiting Fansipan into your itinerary!
Are There Any Public Transportation Options To Get To Fansipan?
Getting to Fansipan can be an adventure in and of itself. Just like the journey up the mountain, there are many transportation options that you may take depending on your budget and desired experience. When it comes to public transportation for Fansipan travel, it all begins with a plan.
The symbol of transport cost is something we must consider when taking any form of public transportation. From buses to taxis, understanding what fits our needs financially is key. Depending on where you're coming from, there could be multiple routes or even flights you can take to get to Fansipan quickly and efficiently. As your meteorologist guide, I suggest researching the best deals available so that you don't end up spending more money than necessary.
For those looking for a unique way to reach their destination, train rides could be just what they need! There are several railway lines located around Fansipan that offer breathtaking scenery as well as affordable prices if booked ahead of time – perfect for anyone searching for freedom at its finest! Allowing yourself plenty of time before departure ensures that nothing will stand between you and getting to your dream destination safely and comfortably.
No matter how you choose to get there, arriving at Fansipan should always remain a surreal experience filled with memories worthy of capturing forever!
What Is The Air Quality Like In Fansipan?
When it comes to air quality, the picture can vary drastically depending on where you are. In mountainous areas like Fansipan, weather conditions can be quite different than in other parts of the world. The mountain climate and altitude can have a significant impact on pollutant levels, making air quality an important consideration when visiting or living in this area.
As with most places around the globe, there is always room for improvement when it comes to Fansipan's air quality. That said, while it may not be as pristine as some would hope, research has indicated that overall air quality here is still within acceptable limits. This means visitors and residents alike don't need to worry too much about breathing in excessive pollutants during their time spent in this part of Vietnam.
To get an accurate reading of current Fansipan weather conditions and how they might affect your health, local authorities provide up-to-date information on environmental factors such as temperature, humidity, and pollution indexes via their website and various public channels. By staying informed about these details, travelers and locals alike can make sure they're taking steps toward protecting themselves from any potential harm caused by the poor air quality in the region.
With just a bit of effort to stay informed of changing Fansipan weather patterns, visitors and locals alike will be able to enjoy all that this unique mountain setting has to offer without having to worry too much about harmful effects caused by poor air quality.
Are There Any Health And Safety Risks Associated With Visiting Fansipan?
Traveling to a new destination can be both exciting and nerve-wracking, especially when it comes to safety risks. From the air quality in Fansipan to the medical facilities available should something go wrong, we need to make sure that our trip is as safe as possible. So let's look at what health and safety risks are associated with visiting this stunning location.
When traveling abroad, it's important to take into account all potential issues related to your well-being – from weather conditions such as extreme heat or humidity to medical facilities not up to par with those of your home country. In addition, you'll want to check for any travel advisories put out by government agencies about Fansipan before making the journey. It's also essential to consider what safety precautions you may need while on vacation; this could include learning how best to avoid mosquitos or other dangerous animals if applicable, taking necessary vaccinations, and being aware of local laws.
There are indeed some inherent risks associated with traveling anywhere, but if done responsibly, these risks can be minimized. Be sure that you're familiar with regional regulations governing Fansipan and practice basic safety measures like avoiding areas known for crime or unrest. Additionally, ensure that you research the availability of nearby medical facilities so that you know where help is readily available should an emergency arise during your stay. By doing your homework beforehand and remaining vigilant throughout your travels, you can minimize the risk involved in visiting Fansipan without sacrificing the experience of exploring a beautiful new place!
Conclusion
The Fansipan weather is always a delight. From the cool, refreshing air to the pleasant sunshine and moderate temperatures, there's something special about this mountain town that makes it an ideal destination for any traveler. Whether you're looking for adventure or simply want to enjoy some stunning natural beauty, Fansipan has something unique to offer.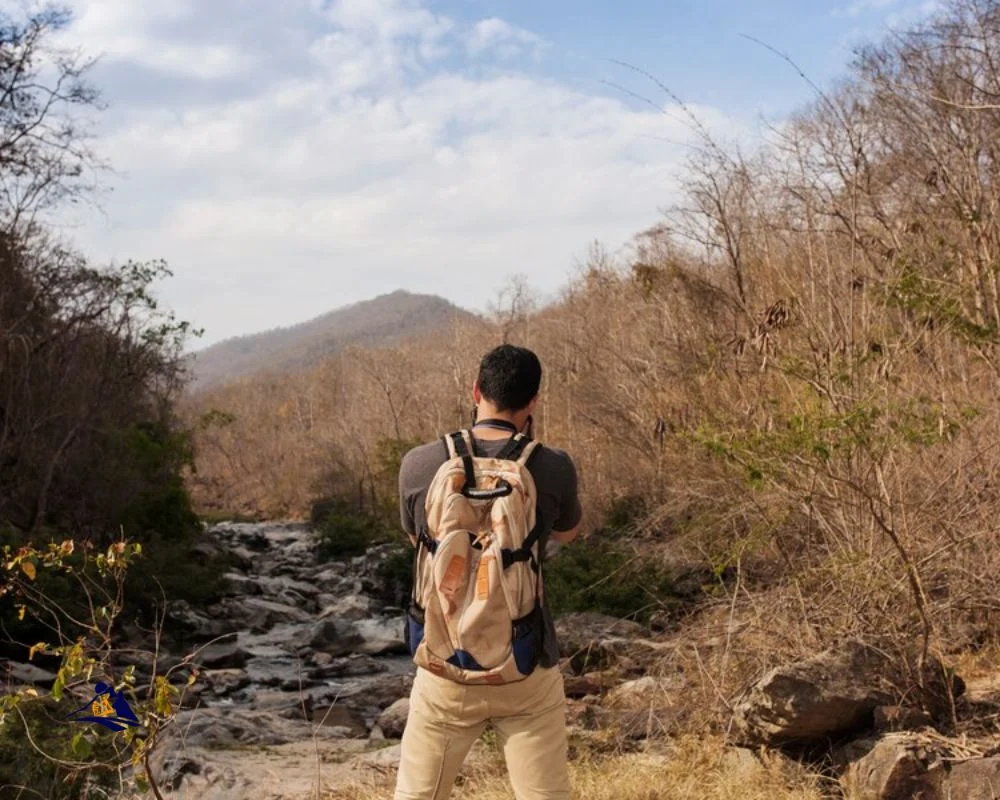 Accommodation prices are typically affordable and easily accessible from nearby cities via public transportation options. There are plenty of cultural activities and festivals available throughout the year as well, so there's never a shortage of things to do when you visit. And with its clean air quality, health, and safety risks are minimal—making your stay even more enjoyable.
To sum up: if you're looking for an unforgettable experience in Vietnam, then look no further than Fansipan! With its beautiful climate, diverse culture, and low-cost accommodations it's sure to be one of your most memorable trips yet! So why not take advantage of all that nature has to offer while taking in the sights and sounds of this majestic mountain paradise?
Sapa 1 Day Tours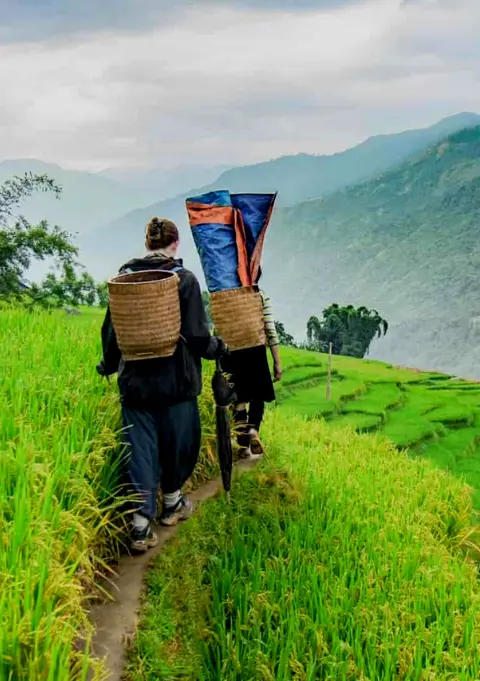 1 day experience
Moderate to challenging
Cultural immersion & active adventure
Rice fields, valleys & villages
​Private tours
Vegan-friendly
Sapa 2 Day Tours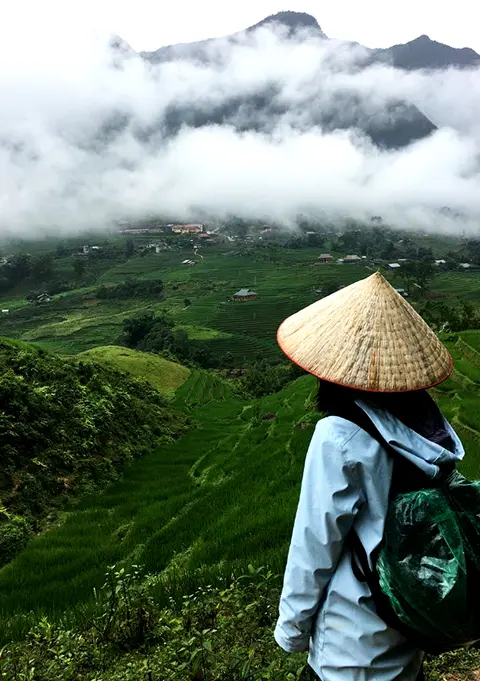 2 days 1 night experience
Moderate to challenging
Cultural immersion & active adventure
Mountains, valleys, rice fields and villages
​Private tours
Vegan-friendly
Sapa 3 Day Tours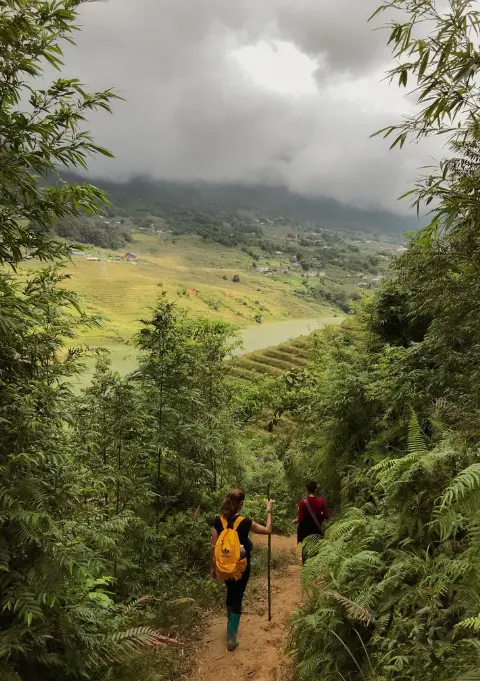 3 days 2 night experience
Moderate to challenging
Cultural immersion & active adventure
Mountains, valley, rice fields & villages
​Private tours
Vegan-friendly
Sapa 4 Day Tours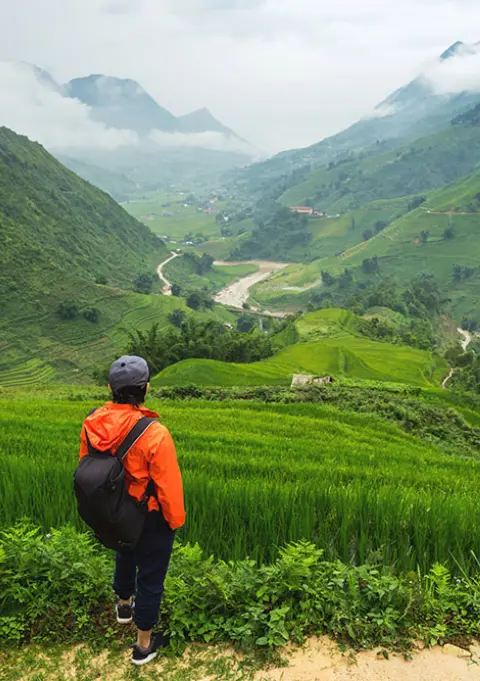 4 days 3 night experience
Moderate to challenging
Cultural immersion & active adventure
Mountains, valleys, rice fields & villages
​Private tours – Less Touristic
Vegan-friendly