Sapa Private Car Tour - 1 day
Sapa is the most beautiful rice fields in Vietnam to see and enjoy the terraced fields, you have to do trekking, but the question is you are not keen on trekking?
You have no experience of trekking! That will be very hard to see Sapa but no worries, this Sapa car tour designed for you. We will take you to visit 7 different villages of the Hmong, Giay and Red Dao ethnic minorities.
The tour will give you the chance to enjoy the famous rice terrace fields as well as to see Sapa's most significant river and valley. You will also see the fantastic mountain landscapes and learn more about the culture, customs, and traditions of the 4 main different ethnic minorities in Sapa.
We are Trekking Tour Sapa, a team of authentic local guides in this area; we were born and raised here which is help us know exactly the best route, most spectacular places, and in-depth cultural knowledge. You will get to see the Sights WITHOUT Trekking in Sapa.
Our tour guide will also introduce you to Hmong's unique marriage traditions, rice fieldwork, and house building techniques, and much more!
Reasons to book Sapa Car Tour
01. A local private guide: A Local guide in a private tour only get your needs focused, and has enough time to answer all your questions.
02. Private guided visit to 4 different ethnic minority villages in Sapa.
03. Enjoy visiting the traditional villages as well as Vietnam's most famous rice terraces – ideal photo shooting scenery, culture, and local people.
04. Meeting the country's most representative animals such as the water buffalo.
05. Real authentic local food.
06. You will get to see 60% of Sapa without trekking.
In The Morning: Sapa – Y Linh Ho – Lao Chai – Ta Van – Hau Thao and Giang Ta Chai (15km or around 3.5 hours)
The tour starts at 9:00 am. Our guide and car driver will meet you at your hotel in Sapa town or in the front of Sapa's main church; then our team will tell you how to sit and how to keep safe on car. And then starts one day to explore Sapa by car.
9:30 am: Get to Y Linh Ho, a village of Black Hmong people. You will get see the panorama view of Muong Hoa Valley and breathtaking scenery of rice paddies.
10:00 am: Reaching Lao Chai, a traditional village of Hmong, another beautiful panorama view. Our guide will introduce the terraced rice fields and the history of Lao Chai village.
10:30 am: Take rest a short time to shooting pictures on the way, where is close to Ta Van.
11:00 am: Reaching Ta Van, a village of Giay ethnic minority.
11:30 am: Getting at Hau Thao and Giang Ta Chai community, shooting photos with beautiful views.
12:00 pm: Having Lunch at Su Pan village (Small market)
Afternoon: Su Pan – Thanh Kim – Ban Phung – Sapa (around 25Km = 3 hours)
1:00 pm: After lunch, you will continue the trip to Thanh Kim, a village of Red Dao people. These people still wear their traditional ethnic costumes and live lives unchanged little, for centuries. Both men and women generally cover their heads with black or red scarves.
1:30 pm: If we have time, we will continue to Ban Phung village. If no time, we will be back to Sapa from 2:30pam (it depends you go back Hanoi the same day, what time? Or will leave Sapa after the day. Please let us know?).
4:00 pm: Back to Sapa town.
Price details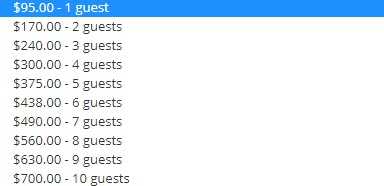 Pickup
From your hotel in Sa Pa or in front of Sapa's main Church.
Drop Off
In your hotel in Sapa or Sapa center
The tour will
NOT

include
01. If you have a big bag or a big suitcase, no worries. I have a store in Sapa where you can leave your luggage when you arrive as well as take a shower before you leave Sapa. Then you can bring a small bag while trekking.
02. We can arrange a bus or train for you from Hanoi – Sapa and back Hanoi. If you need any helps with the service, please contact us for more information.
03. The tour starts at 9 am, ends at around 3 pm
Personal Travel Specialist Dedicated travel specialist
Handpicked Accommodation (Homestay)
Best location & price
Flexible Meal Plan
Tickle your taste buds
Private Guide and Car
Hassle-free tour experience
Adjust the physical activity
We can adjust the difficulty of all of our hikes to your wishes and abilities.
Responsive Customer Service
24/7 care
7+ days prior tour start date: 100% reimbursement of the tour price (no cancellation charges)
6 to 2-days prior tour start date: 25% reimbursement of the tour price
1 day prior or same day of tour start date: no reimbursement
Trekking Tour Sapa owned by a team of Hmong ethnic minorities in Sapa. We use our local knowledge to create hiking, trekking, and motorbike tours for those wanting to discover the best and most beautiful areas of Sapa. We were born and raised in this region which helps us to show you places that many companies else may not be able to provide.
Locally & Minority Owned
Benefiting the local Black H'mong and neighboring ethnic tribal people.
Authentic
Get the real Sa Pa Experience.
Ethical Tribal Visits
Preserving the culture of the H'mong and other ethnic minority peoples.
Ecological
See the beauty of Sapa and help to preserve its beauty for generations to come.
Your friends might want to join you on this tour, let show this to them
DOWNLOAD FREE GUIDE
How to get from Hanoi to Sapa
This also adds you to our email list. We'll send you awesome free travel guides around Vietnam to help you know more about Vietnam before you go. You can unsubscribe anytime.