ADVENTURE TOURS: OUR CAREFULLY CURATED PRIMATE, TREKKING, HIKING, MOTORBIKE, AND CAR TOURS.
And we believe you come to Sapa; you want to see, do and go with local guides because only local can show you all the best in the region.
We can adjust the difficulty of all of our hikes to your wishes and abilities.
CHOOSE YOUR PRIMATE | SAPA TREKKING TOURS
NEW Experience - More Authentic and Fewer Tourists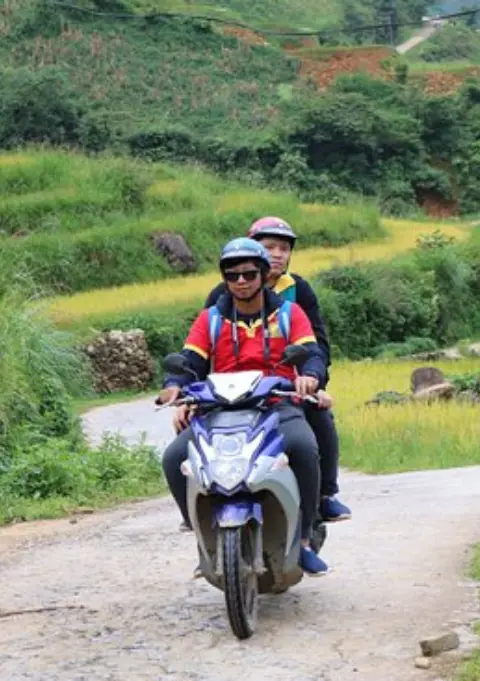 📅 2 days 1 night
🎗️ Motorbike experince
From: 70USD
2 reviews ⭐⭐⭐⭐⭐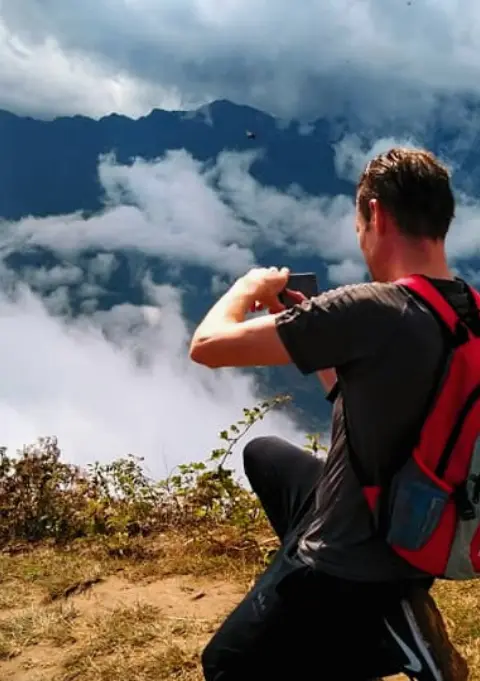 📅 2 days 1 night
🎗️ Trekking & hiking
From: 70USD
21 reviews ⭐⭐⭐⭐⭐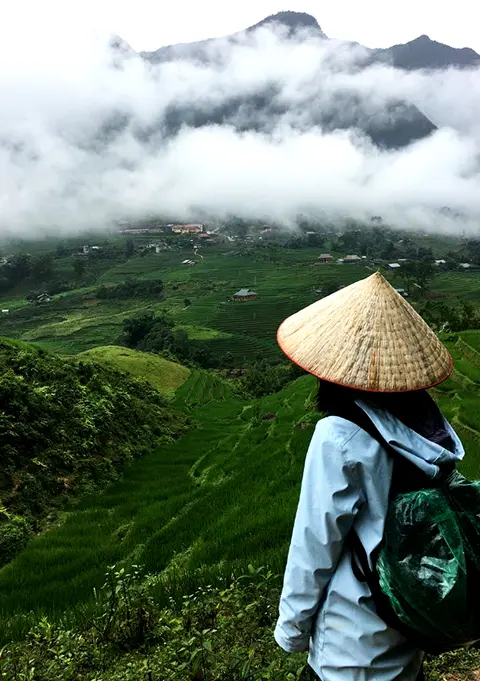 📅 2 days 1 night
🎗️ Trekking & hiking
From: 60USD
28 reviews ⭐⭐⭐⭐⭐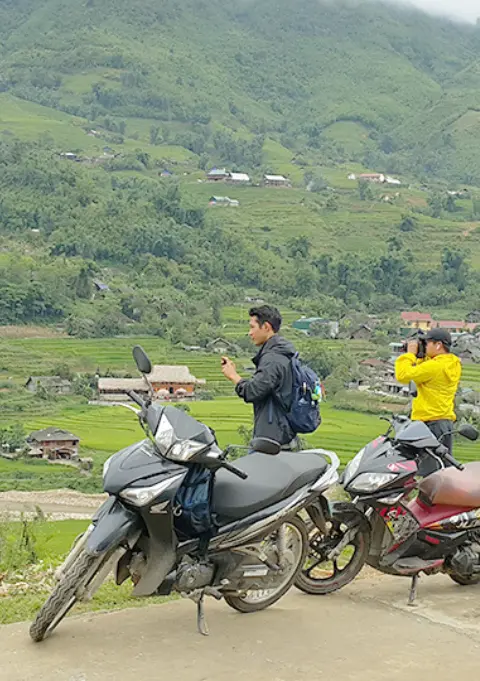 📅 1 day motorbike tour
🎗️ Motorbike experince
From: 75USD
3 reviews ⭐⭐⭐⭐⭐
Sapa is the most convenient tourist place for those in love with visiting unique and extraordinary cultures of the world. It is a small town in Vietnam and a major tourist center due to its fantastic location of rice fields, greeneries, mountains, and breathtaking sights of natural sceneries.
Trekking in Sapa with a local guide
Well, the whole place is surrounded by amazing rice paddies, hills and mounts all over.
This is the reason, Sapa is famous for Trekking, and everyone has dreamed of having the best trekking experience in Sapa at least once in their entire life.
During trekking, you went through many naturally decorated places from nature such as biggest rice paddies and valley (Muong Hoa), small hills, ancient buildings, rare species of plants, and a story specific area.
Trekking in Sapa with Local VS Foreigner Guide
If you are planning to have a trip at Sapa, you will surely need a guide to visit all the famous and rare places.
Also, trekking is though safe but still without the help of a professional guide; there are chances you may forget the path and reach somewhere in the jungle wherein midnight an abundance of the wild animals prevail.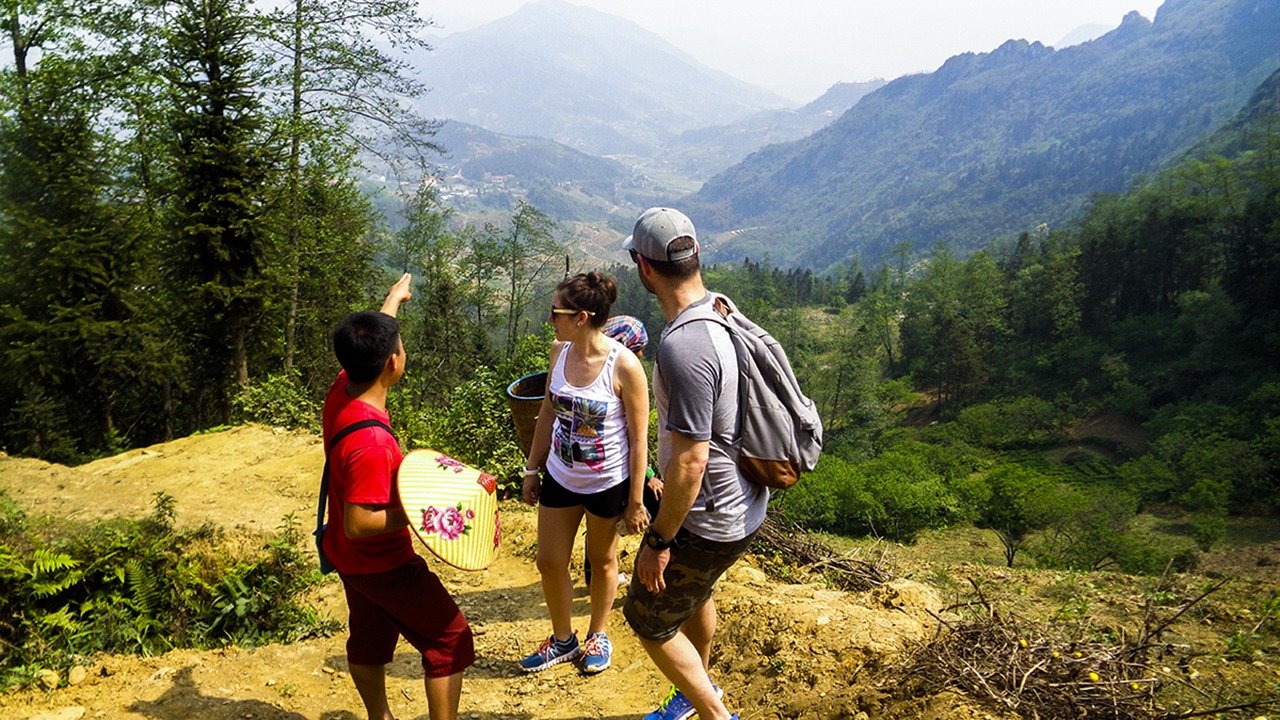 Moreover, the guide should be local rather than a foreigner one.
Well, due to an elevation in the tourism in all across Sapa.
The demand for tourist guides has increased.
Due to high demand, there are many weekend guides appeared on the board.
These tourists do not know the in-depth ancient stories of Sapa and thus cannot make you enjoy the inner essence of your trip.
These local stories are actually the essence of your journey that's going to stay with you even when you have left the place.
Therefore, you need to hire a local guide for the trip. How local guide helps you through your trekking journey here are some points:
1. Local Guides Know All Places and All Secured Trekking Paths:
Yes, the first thing that counts is the knowledge of ways and paths.
Sapa has dwindling roads some ending in caves while some are never-ending. A local Trekking guide will take you from the safest route to ensure your security.
Local guide understands that what are the tricks of trekking to be utilized across Sapa. hence, for a convenient journey local guides are most suitable.
2. Local Guides Can Take You To Inside Hidden Places That Only A Local Can Know:
There are many hidden caves and hills in the Sapa about which most foreigners don't know.
However, when you have a local guide with you, he cannot only take you to those places but will tell you all the necessary details and in-depth knowledge of the areas he is taking you to.
You can listen to about the history of these ancient places and many other things you want to know.
3. Local Guides Charge You In Local Currency That Makes Pricing Low:
Making a trip by remaining under your budget is the most challenging thing one requires.
So, you should take all the necessary measures to spend less and less.
With a local trekking guide in Sapa, you can save enough because its currency is quite lower than dollars and other currencies of the world. Thus you can save enough money.
4. Local Guides Know Complete History and Necessary Details about Sapa:
A local guide is staying in Sapa by birth. There is a ritual of storytelling about essential events of Sapa by the grandparents to their grandchildren.
They have learned these stories entirely and saved them in their hearts.
Whenever a tourist hires them, they tell them about these ancient stories which are very interesting to read.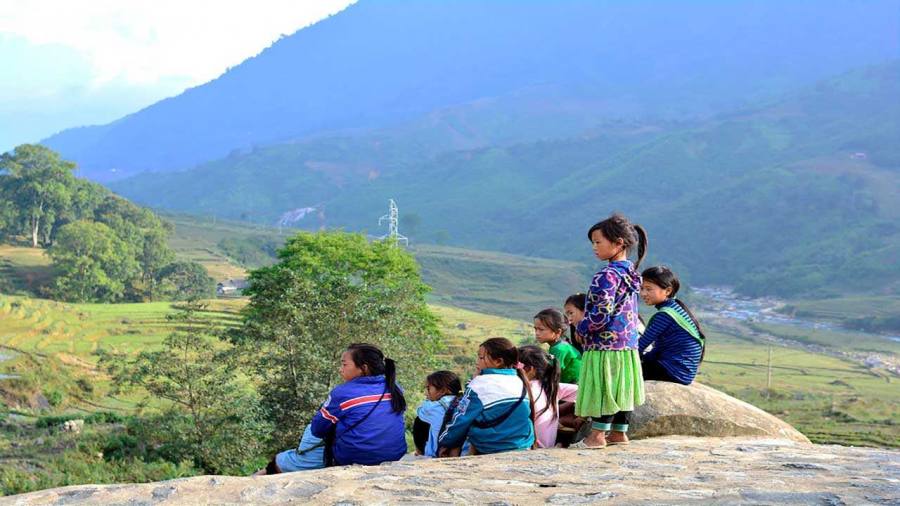 The problem in Hiring a Local a Tourist Guide in Sapa:
Fact is, all the tourist guides are mostly occupied in Sapa due to increased numbers of visitors.
Moreover, Sapa nation doesn't understand foreign languages and talking to them is really difficult if you went from door to door to find a local tourist guide.
Nevertheless, trekkingtoursapa.com has totally saved you from the problem.
1. This is an online platform that offers you the opportunity to hire a local trekking guide in Sapa without even leaving your place.
It is one of the best tourist chooses in Sapa and has got fantastic staff members from ancient villages of Sapa.
Due to this; their knowledge is solid about this place.
2. Secondly, the staff has trained the owner Sinh Giang who has worked as a local tour guide for many years.
He has got staff that's trained to speak with foreigners in foreign languages such as English.
They have got a broad experience in trekking as they are offering trekking guides for 5 previous years.  
3. They have got special convenient packages with different durations and other facilities for their customers.
Such as, you can take a two days package, three days package, or a package of 5 days.
Many other duration packages are also available which you can check by visiting their online website.
4. Customers love their local guides, and they always like to listen from locals trekking guides of Sapa.
They have got a big list of satisfied customers who have given a positive rating.
Rating and feedback are also available on our website that you can check.
So, if you are ready to take a thick and dense knowledgeable yet entertaining trekking trip of Sapa, join hands with Sinh and his team and let them show the most profound and most beautiful side of this place.
They know specific days where local events held. In these events, you can see and experience the ancient local culture of Sapa by yourself.
You can book your trip appointment online as well and call us to take an itinerary guide as well such as where to stay in Sapa, what to eat, and in which month you should visit this place to get most out of your trip.