ADVENTURE TOURS: OUR CAREFULLY CURATED PRIMATE, TREKKING, HIKING, MOTORBIKE, AND CAR TOURS.
And we believe you come to Sapa; you want to see, do and go with local guides because only local can show you all the best in the region.
We can adjust the difficulty of all of our hikes to your wishes and abilities.
CHOOSE YOUR PRIMATE | SAPA TREKKING TOURS
NEW Experience - More Authentic and Fewer Tourists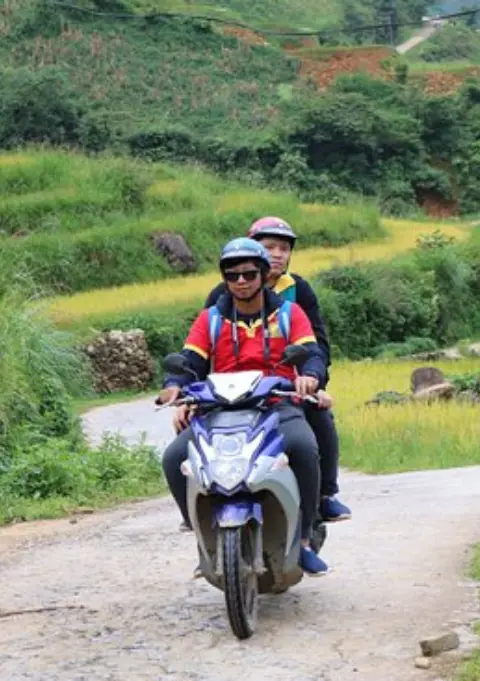 📅 2 days 1 night
🎗️ Motorbike experince
From: 70USD
2 reviews ⭐⭐⭐⭐⭐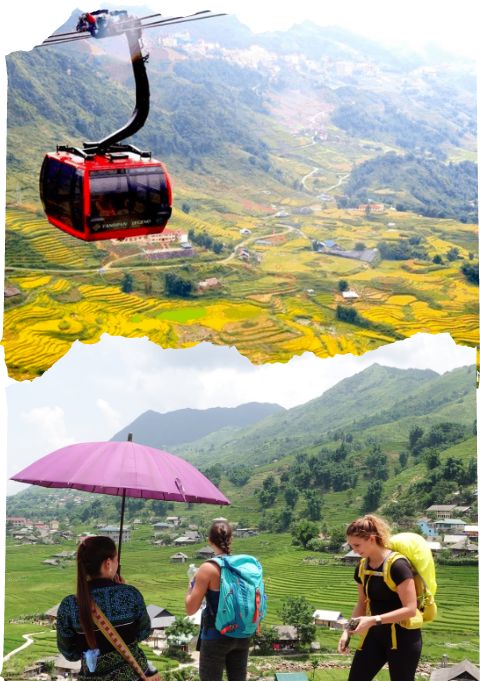 📅 1 day experience
🎗️ Rice fields & Fansipan
From: 70USD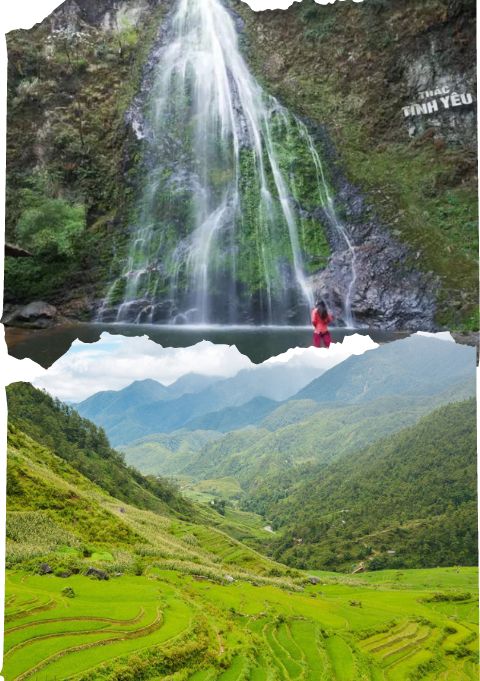 📅 1 day experience
🎗️ Waterfalls and villages
From: 40USD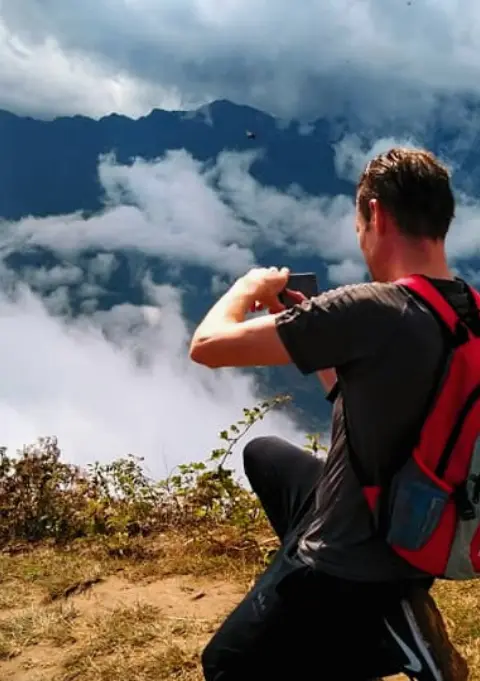 📅 2 days 1 night
🎗️ Trekking & hiking
From: 70USD
21 reviews ⭐⭐⭐⭐⭐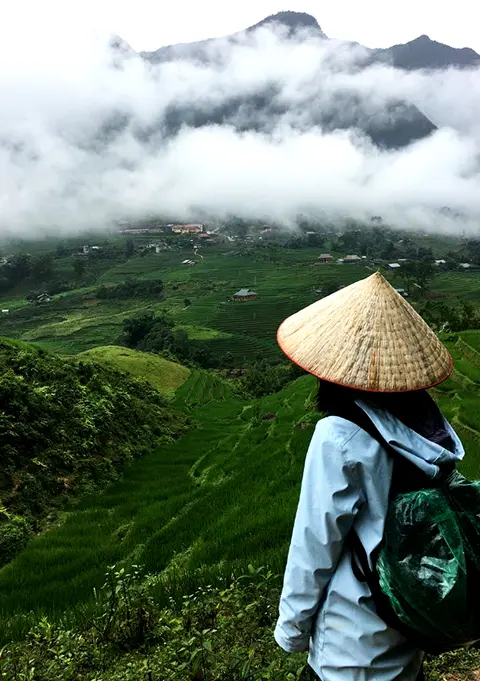 📅 2 days 1 night
🎗️ Trekking & hiking
From: 60USD
28 reviews ⭐⭐⭐⭐⭐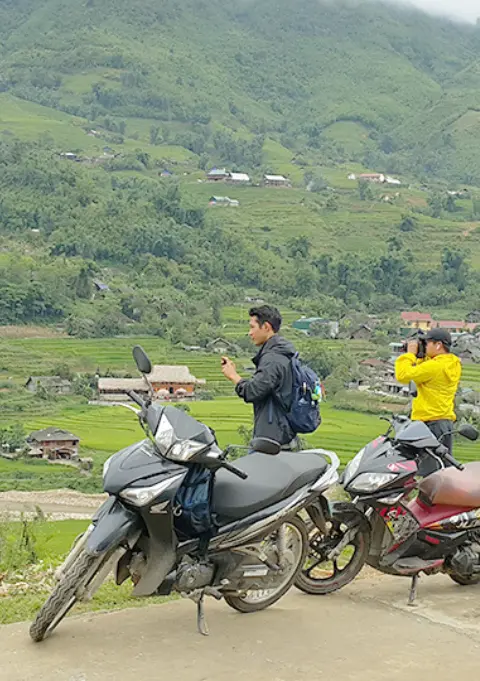 📅 1 day motorbike tour
🎗️ Motorbike experince
From: 75USD
3 reviews ⭐⭐⭐⭐⭐
Sapa is the most convenient tourist place for those in love with visiting unique and extraordinary cultures of the world. It is a small town in Vietnam and a major tourist center due to its fantastic location of rice fields, greeneries, mountains, and breathtaking sights of natural sceneries.
Trekking in Sapa with a local guide
Well, the whole place is surrounded by amazing rice paddies, hills and mounts all over.
This is the reason, Sapa is famous for Trekking, and everyone has dreamed of having the best trekking experience in Sapa at least once in their entire life.
During trekking, you went through many naturally decorated places from nature such as biggest rice paddies and valley (Muong Hoa), small hills, ancient buildings, rare species of plants, and a story specific area.
Trekking in Sapa with Local VS Foreigner Guide
If you are planning to have a trip at Sapa, you will surely need a guide to visit all the famous and rare places.
Also, trekking is though safe but still without the help of a professional guide; there are chances you may forget the path and reach somewhere in the jungle wherein midnight an abundance of the wild animals prevail.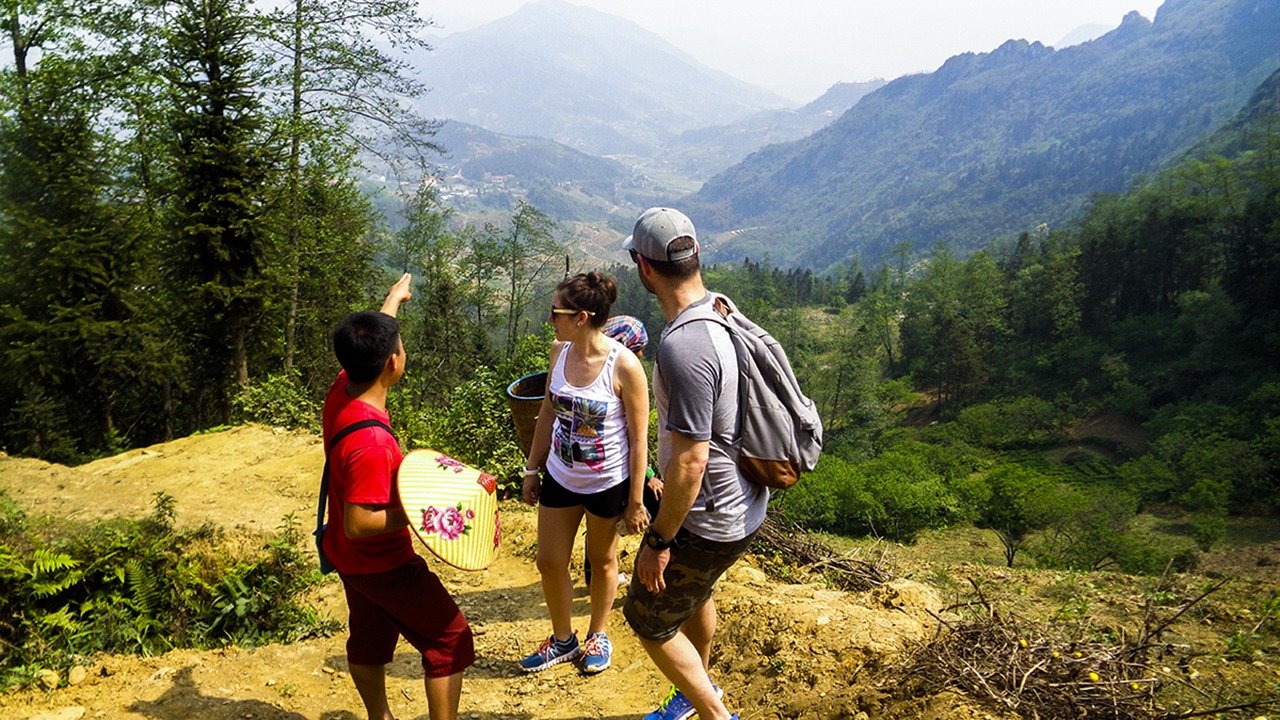 Moreover, the guide should be local rather than a foreigner one.
Well, due to an elevation in the tourism in all across Sapa.
The demand for tourist guides has increased.
Due to high demand, there are many weekend guides appeared on the board.
These tourists do not know the in-depth ancient stories of Sapa and thus cannot make you enjoy the inner essence of your trip.
These local stories are actually the essence of your journey that's going to stay with you even when you have left the place.
Therefore, you need to hire a local guide for the trip. How local guide helps you through your trekking journey here are some points:
1. Local Guides Know All Places and All Secured Trekking Paths:
Yes, the first thing that counts is the knowledge of ways and paths.
Sapa has dwindling roads some ending in caves while some are never-ending. A local Trekking guide will take you from the safest route to ensure your security.
Local guide understands that what are the tricks of trekking to be utilized across Sapa. hence, for a convenient journey local guides are most suitable.
2. Local Guides Can Take You To Inside Hidden Places That Only A Local Can Know:
There are many hidden caves and hills in the Sapa about which most foreigners don't know.
However, when you have a local guide with you, he cannot only take you to those places but will tell you all the necessary details and in-depth knowledge of the areas he is taking you to.
You can listen to about the history of these ancient places and many other things you want to know.
3. Local Guides Charge You In Local Currency That Makes Pricing Low:
Making a trip by remaining under your budget is the most challenging thing one requires.
So, you should take all the necessary measures to spend less and less.
With a local trekking guide in Sapa, you can save enough because its currency is quite lower than dollars and other currencies of the world. Thus you can save enough money.
4. Local Guides Know Complete History and Necessary Details about Sapa:
A local guide is staying in Sapa by birth. There is a ritual of storytelling about essential events of Sapa by the grandparents to their grandchildren.
They have learned these stories entirely and saved them in their hearts.
Whenever a tourist hires them, they tell them about these ancient stories which are very interesting to read.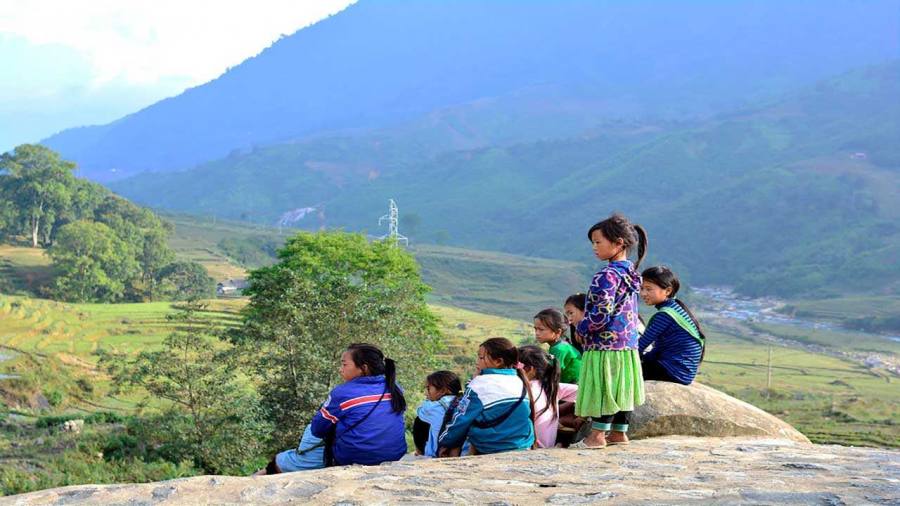 The problem in Hiring a Local a Tourist Guide in Sapa:
Fact is, all the tourist guides are mostly occupied in Sapa due to increased numbers of visitors.
Moreover, Sapa nation doesn't understand foreign languages and talking to them is really difficult if you went from door to door to find a local tourist guide.
Nevertheless, trekkingtoursapa.com has totally saved you from the problem.
1. This is an online platform that offers you the opportunity to hire a local trekking guide in Sapa without even leaving your place.
It is one of the best tourist chooses in Sapa and has got fantastic staff members from ancient villages of Sapa.
Due to this; their knowledge is solid about this place.
2. Secondly, the staff has trained the owner Sinh Giang who has worked as a local tour guide for many years.
He has got staff that's trained to speak with foreigners in foreign languages such as English.
They have got a broad experience in trekking as they are offering trekking guides for 5 previous years.  
3. They have got special convenient packages with different durations and other facilities for their customers.
Such as, you can take a two days package, three days package, or a package of 5 days.
Many other duration packages are also available which you can check by visiting their online website.
4. Customers love their local guides, and they always like to listen to locals trekking guides of Sapa.
They have got a big list of satisfied customers who have given a positive rating.
Rating and feedback are also available on our website which you can check.
So, if you are ready to take a thick and dense knowledgeable yet entertaining trekking trip of Sapa, join hands with Sinh and his team and let them show the most profound and most beautiful side of this place.
They know specific days where local events held. In these events, you can see and experience the ancient local culture of Sapa by yourself.
Sapa rice paddy fields
Sapa rice paddy is one of the most beautiful and bountiful sight in Northern Vietnam. Situated among breathtaking mountain scenery, the terraced fields seem to go on forever; a visual treat for anyone who visits. 
This unique agricultural form is called 'hanging gardens' and involves creating multiple layers of flatland on the sides of hills, built in such a way as to retain water for irrigation, terraforming the landscape into an array of lush green carpeted stairs, descending from the peaks. 
The local farmers have been utilizing this technique for centuries and it has enabled them to grow produce even in areas where land would otherwise be unusable. The soil structure, thanks to its mountainous location, is incredibly rich in minerals and organic matter – ideal conditions for cultivation. 
Rice is traditionally farmed here but other crops such as maize are also grown to supplement incomes. Tourism is another key industry with many visitors coming to take pictures of this stunning sight. 
Not only does it serve as a reminder of how adept people have become at adapting their surroundings to suit their needs but it also brings attention and money into a region that would otherwise be overlooked.
How to get from Hanoi to Sapa
The best way to get to Sapa from Hanoi is by train. This route is a very popular choice, as it offers an easy and comfortable journey that takes around 6-8 hours depending on the type of train you choose. 
The night trains are especially recommended for travelers who want to save time and money, as the tickets cost around $20-$30 and offer overnight journeys with comfortable bunks and sleeping facilities. There are also several day trains available for those wanting to enjoy the views along their journey.
For those looking for a more luxurious experience, there are also private buses available from various companies which offer direct services from Hanoi to Sapa. Prices start at around $40 and these services include pick up from your hotel in Hanoi as well as drop off at your destination in Sapa. 
The duration of this trip usually takes about 8 hours but can vary depending on the traffic conditions on the road. Additionally, many bus companies provide complimentary snacks, drinks, movies and Wi-Fi access on board their vehicles so you can make sure you stay entertained throughout your journey. 
Motorbike taxis are also available in some areas between Hanoi and Sapa; however, they are not recommended due to safety concerns over drivers' lack of experience with mountain roads. 
If you plan to take a taxi or car service instead of public transport then bear in mind that prices may be higher than normal during peak months such as July and August when demand is high due to tourists visiting the area for hiking trips in beautiful landscapes surrounding Sapa town.
Sapa Trekking and Homestay
Sapa Trekking and Homestay is an experience like no other. Located in the highlands of Vietnam, it offers visitors a unique way to explore the beautiful region of Sapa and see its stunning scenery. 
Visitors will have the chance to trek through lush green terraced rice fields, past small ethnic minority villages, and up into the mountains for breathtaking views of the Hoang Lien Son mountain range. 
During their trek, they will encounter traditional cultures that have been preserved in this remote area—from homestays to unique markets where locals sell fresh produce from the area's rich soil. The trekking trails are well-marked and offer a variety of routes for all levels of fitness. 
During their stay, travelers can experience the traditional culture of Sapa by visiting local tribal villages and experiencing their customs firsthand. 
Tourists can learn about how these people live without electricity or running water, as well as observe some of their cultural practices such as weaving, making handicrafts, planting rice paddies, and more. 
For those looking for a truly immersive experience there are homestays available with families in rural areas where you can take part in daily activities such as herding cats or harvesting crops with them. 
The trekking tours also include visits to some of Sapa's most iconic attractions such as Bach Ma national park which is home to numerous rare species including black crested gibbons and red-shanked douc langurs; Mount Fansipan which is the highest peak in Vietnam; Love Waterfall which cascades down into a tranquil pool perfect for swimming; Ham Rong Mountain with its jagged peaks covered in foggy clouds; Silver Waterfall which flows down like a white ribbon against the backdrop of verdant hillsides; Ta Van village which offers an insight into local life among the ethnic minority groups who call it home; and Cat Cat village known for its traditional textile craftsmanship amongst many others. 
Sapa Trekking and Homestay provides visitors with an unforgettable opportunity to explore one of Vietnam's most picturesque regions while enjoying breathtaking views, exploring different cultures, sampling delicious food and simply reconnecting with nature—all at your own pace!
7 incredible highlights that await you in Sapa
Cultural Experiences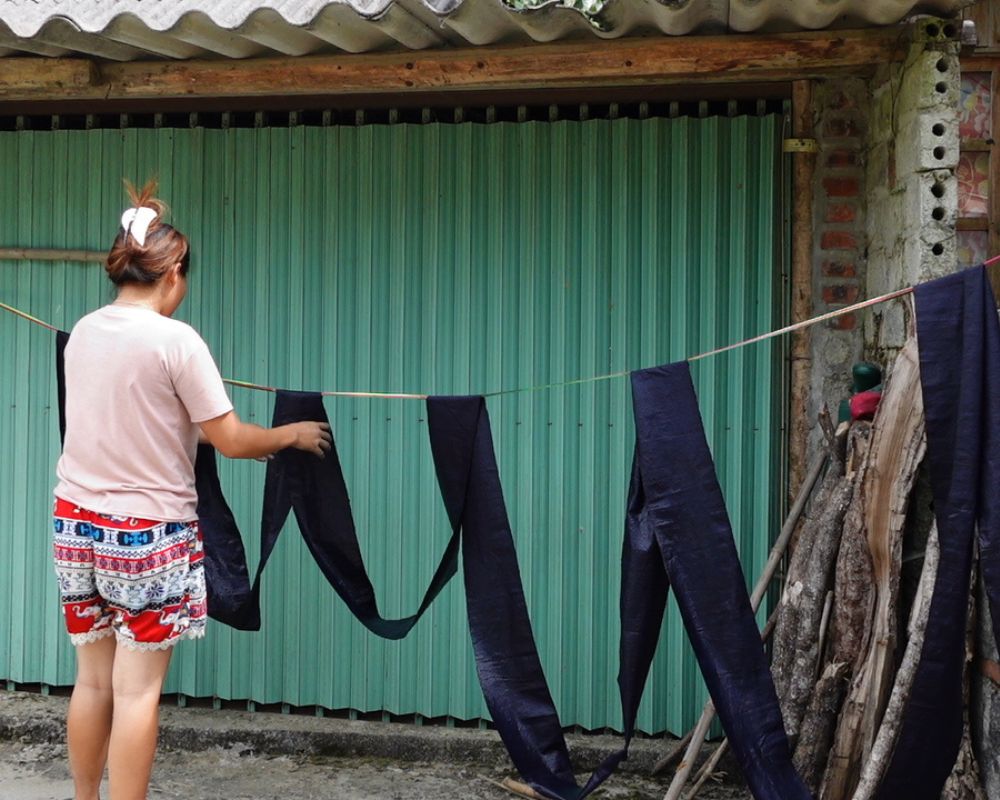 Immerse yourself in the vibrant traditions of Sapa by interacting with local ethnic minority groups. Engage with the Hmong, Dao, and Tay communities, learn about their traditional customs, admire their intricate handicrafts, and gain a deeper understanding of their way of life.
Homestay Accommodations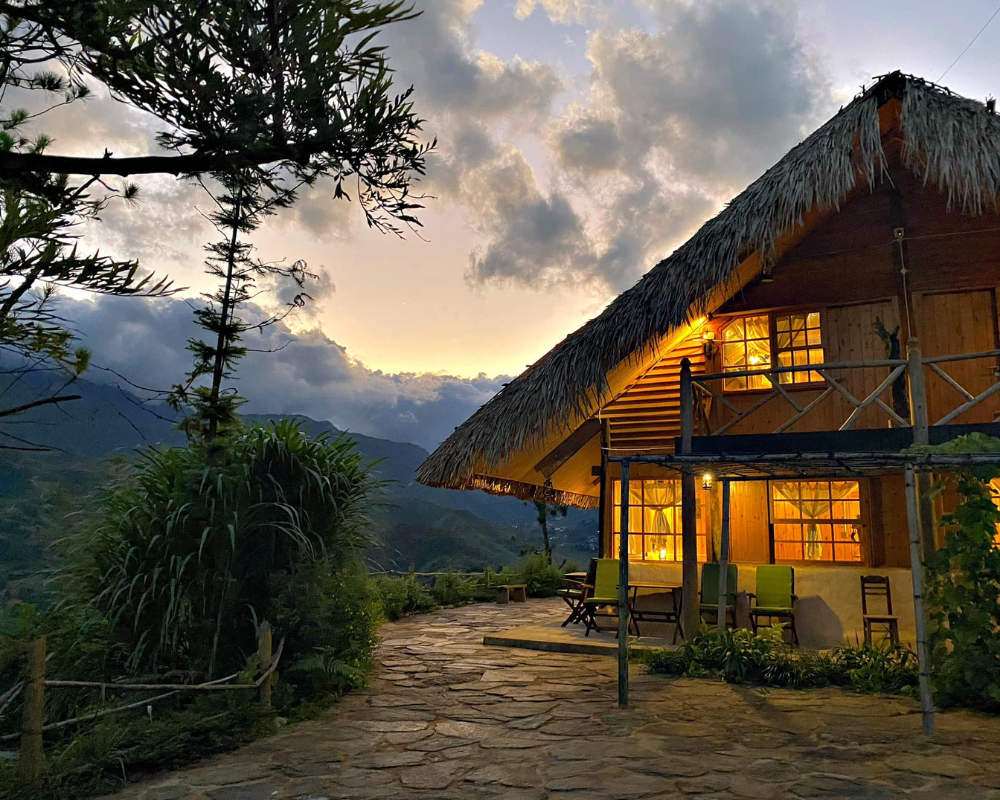 Take your Sapa experience to the next level by staying in a local homestay. Live with a welcoming local family, witness their daily routines, indulge in homemade meals bursting with authentic flavors, and forge lasting connections with the local culture.
Sunrise and Sunset Photography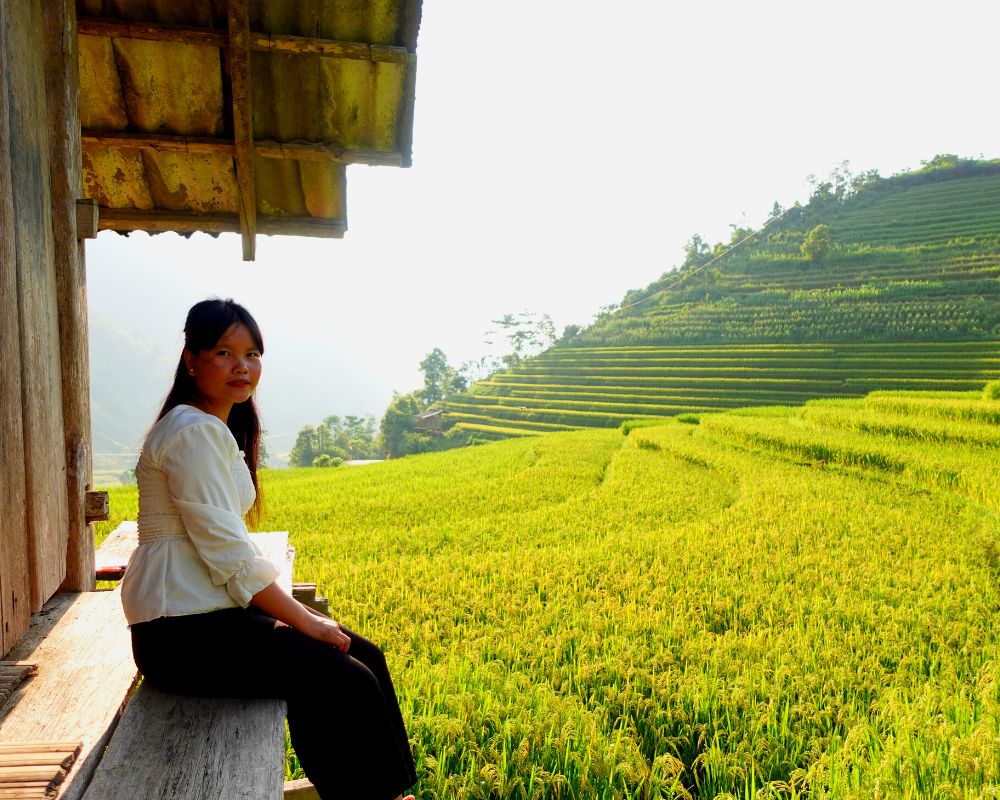 Capture breathtaking moments as the sun paints the sky over Sapa's picturesque landscapes. Watch in awe as the first rays of sunlight touch the verdant rice terraces and majestic mountains. These magical moments are perfect for creating stunning photographs and cherished memories.
Local Food Delights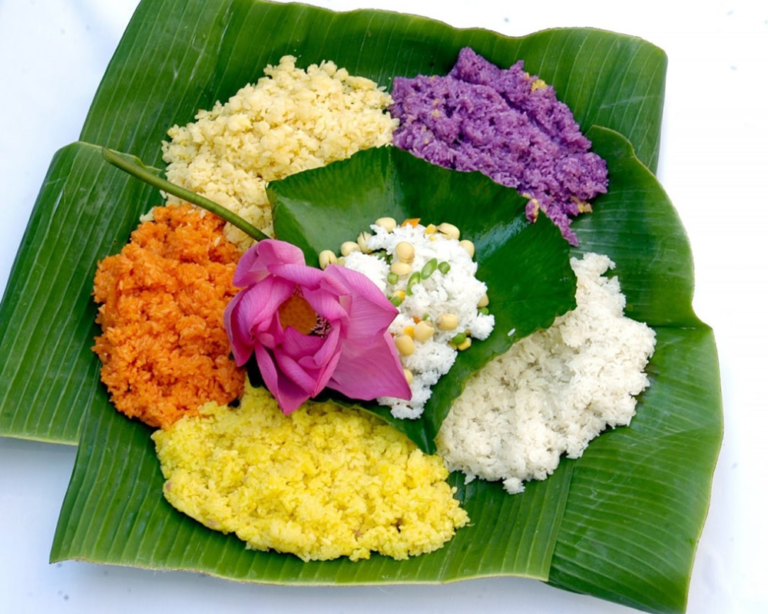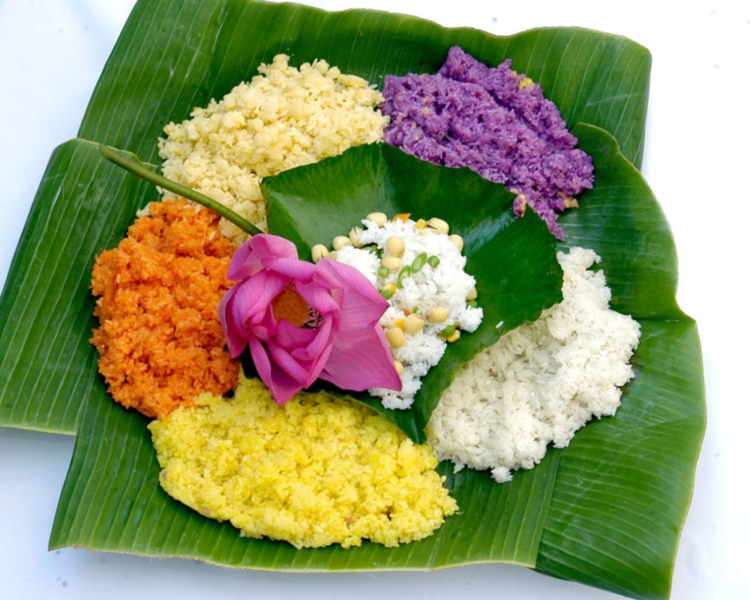 Sapa is a haven for food lovers. Treat your taste buds to traditional dishes that reflect the region's unique flavors. Delight in the hearty flavors of "thang co," a delicious soup made with horse meat, or savor the fresh bamboo shoot fish known as "cá kèo." Don't forget to sample the local specialty, "mèn mén," made from corn. Explore the bustling markets and try mouthwatering street food for a truly authentic culinary experience.
Waterfall Exploration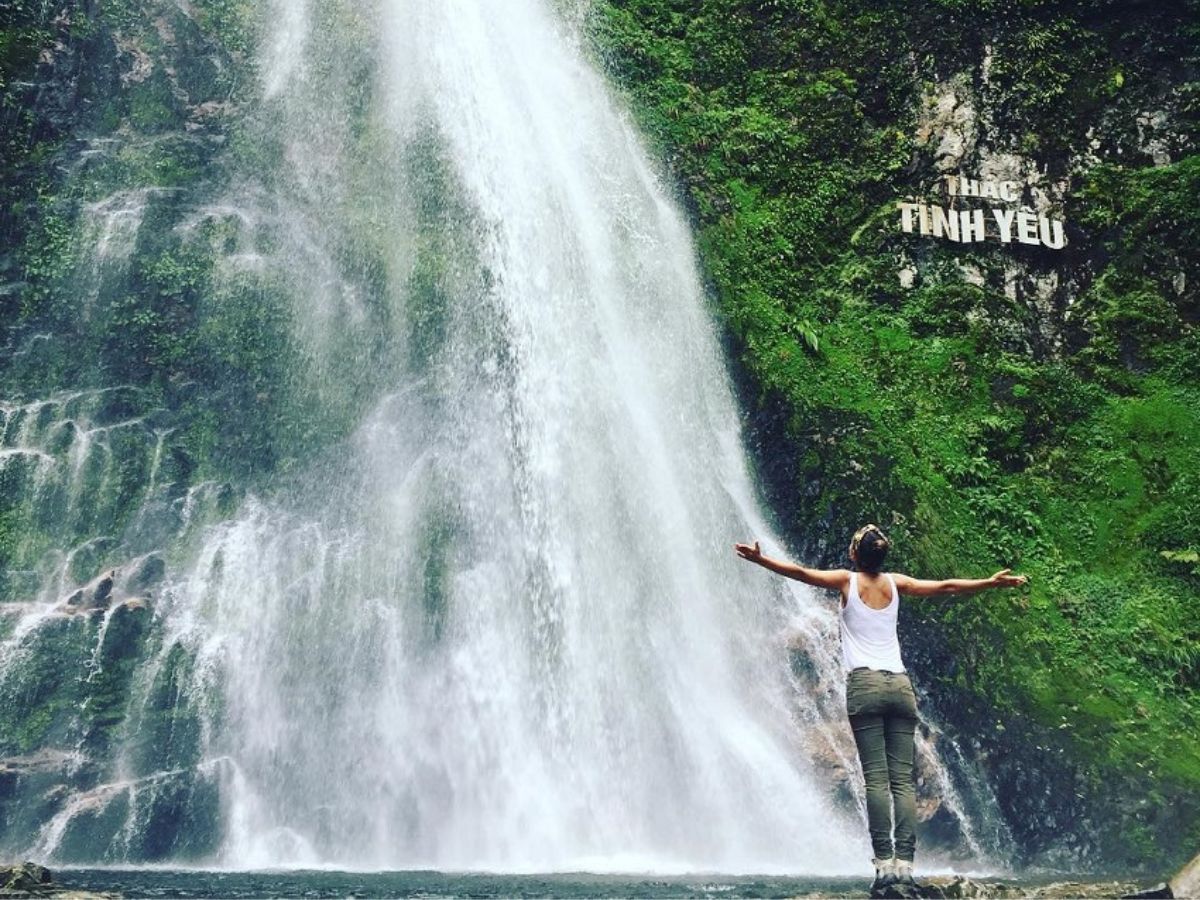 Sapa's lush surroundings are adorned with enchanting waterfalls waiting to be discovered. Take a trek through verdant forests and discover the stunning Silver Waterfall, where you can cool off with a refreshing dip. Explore the mesmerizing Love Waterfall, surrounded by breathtaking scenery that will leave you in awe.
Traditional Festivals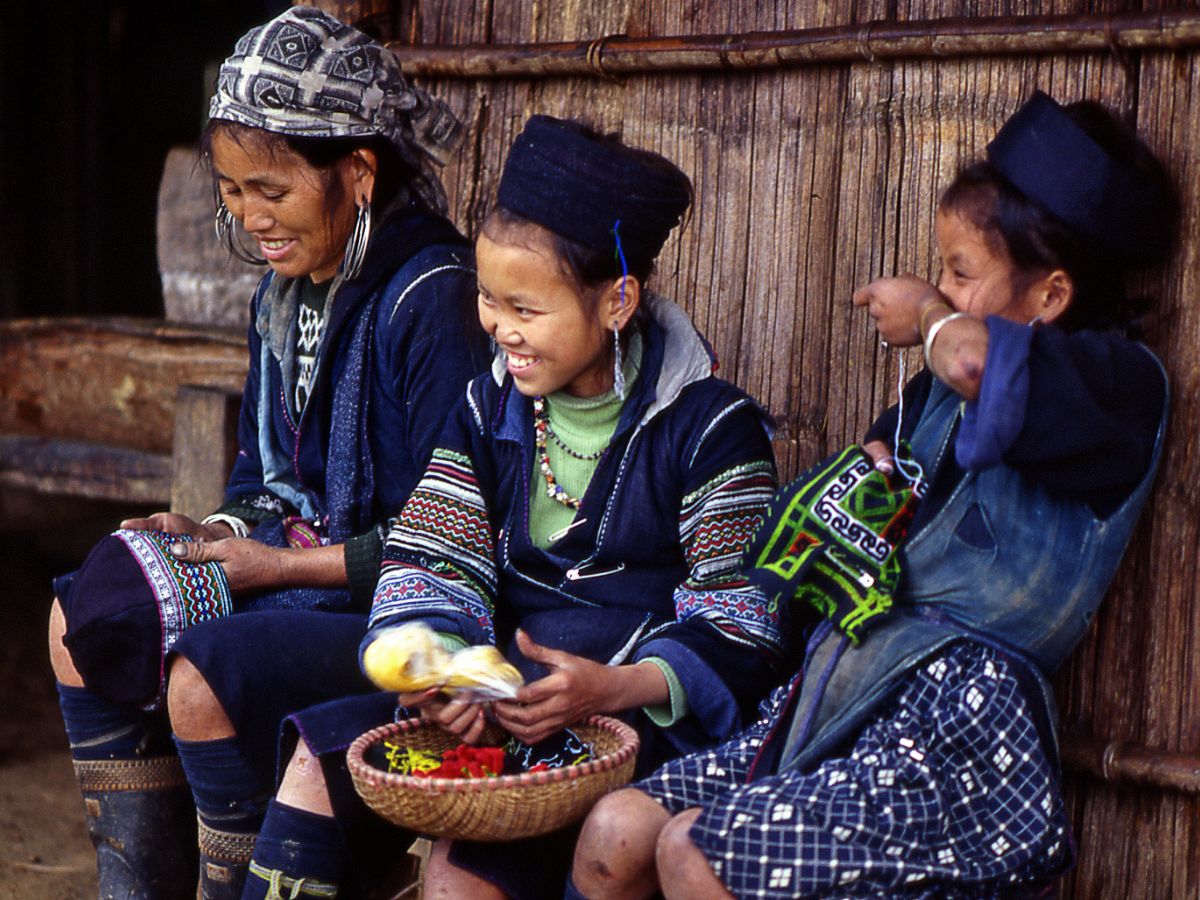 Plan your visit during a local festival to witness the colorful celebrations and immerse yourself in Sapa's vibrant culture. Experience the Sapa Winter Festival, filled with traditional costumes, music, and dances. Alternatively, celebrate Tet, the Lunar New Year, with the locals as they come together to welcome the new year with joy and excitement.
Sustainable Tourism Initiatives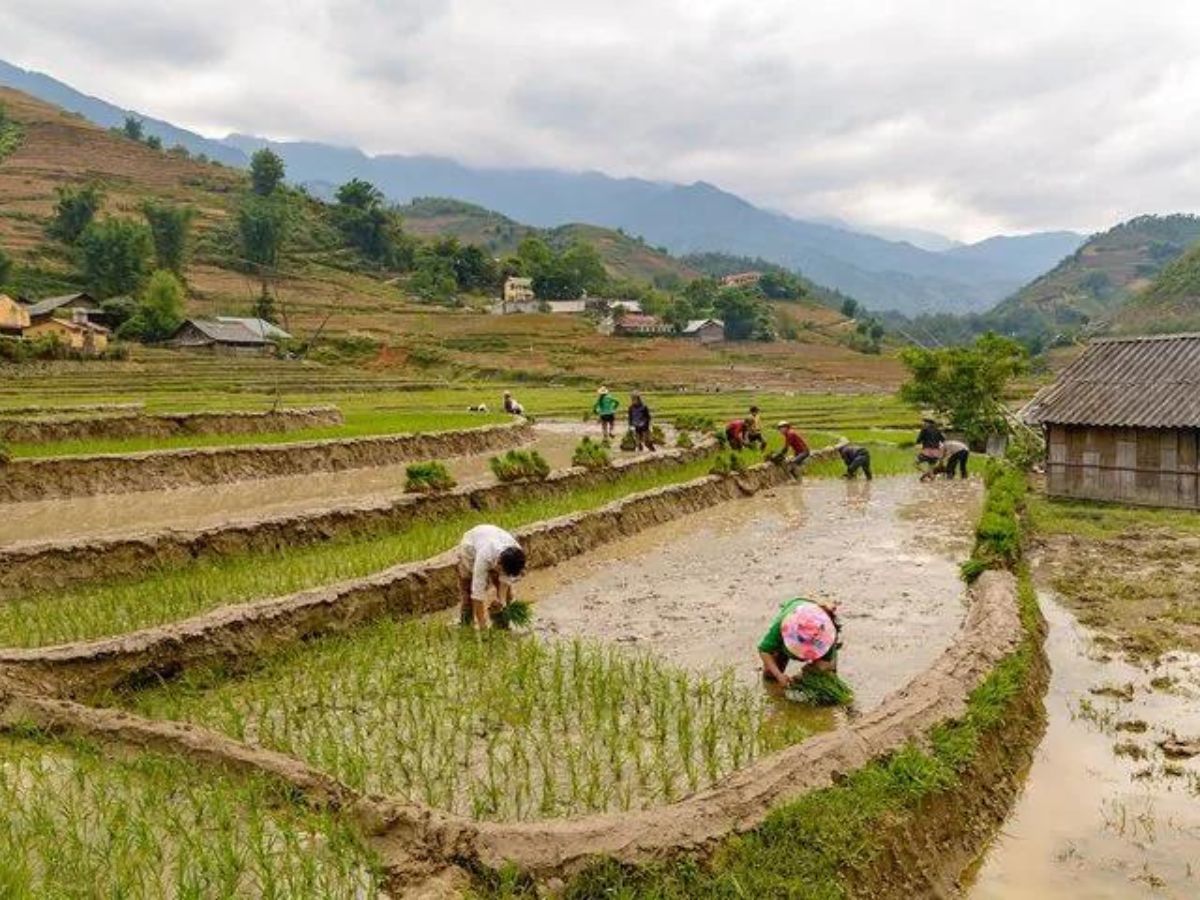 Sapa values sustainable tourism practices and encourages responsible travel. Support local initiatives focused on environmental preservation, cultural heritage conservation, and community well-being. Contribute to the sustainable development of this beautiful region and leave a positive impact.
Sapa, Vietnam, offers a unique blend of adventure, culture, and natural beauty. It's time to embark on a journey like no other. Pack your bags, embrace the thrill, and get ready to create lifelong memories in this captivating destination!
You can book your trip appointment online as well and call us to take an itinerary guide as well such as where to stay in Sapa, what to eat, and in which month you should visit this place to get most out of your trip.