Sapa Trekking 4 Days and 3 Nights
An Unforgettable Trekking Adventure
Sapa is a top Asian destination. This post describes a 4-day, 3-night trip through this country's stunning scenery. I'll talk about the amazing sights and experiences I had trekking in Vietnam, my challenges, and the friendly locals I met. Join me as I explore Sapa.
Check Out "Sapa Trekking 4 Days 3 Nights" Below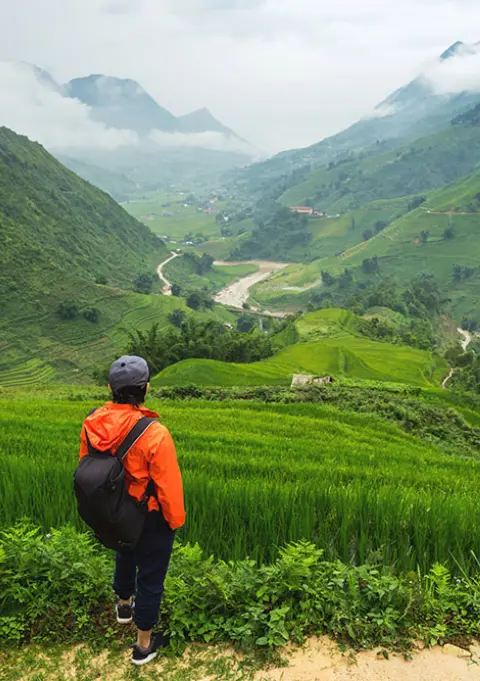 📅 4 day 3 night
🎗️ Trekking & hiking
From: 192USD
7 reviews ⭐⭐⭐⭐⭐
Overview of Sapa Trekking 4-day-3-night
Ready for a lifetime adventure? If so, trekking in Sapa is the perfect way to pump your adrenaline and explore this mountainous region. Sapa's mountain ranges and valleys are awe-inspiring.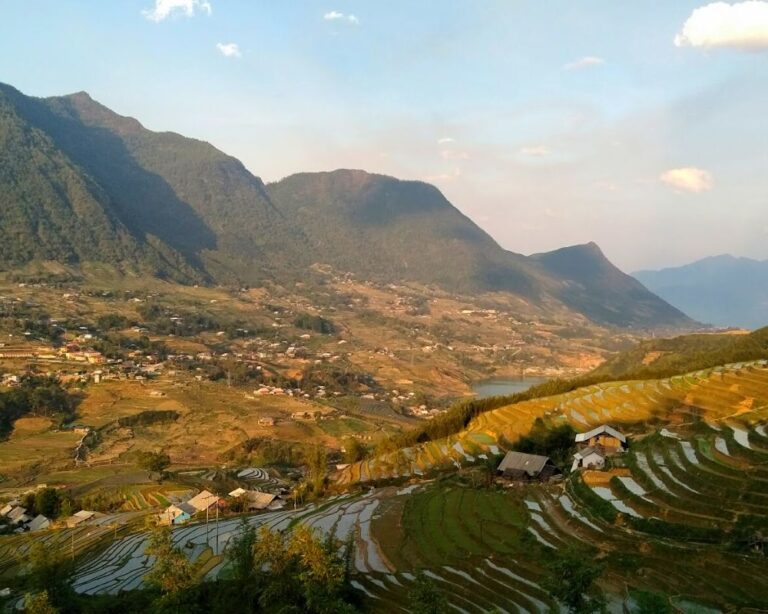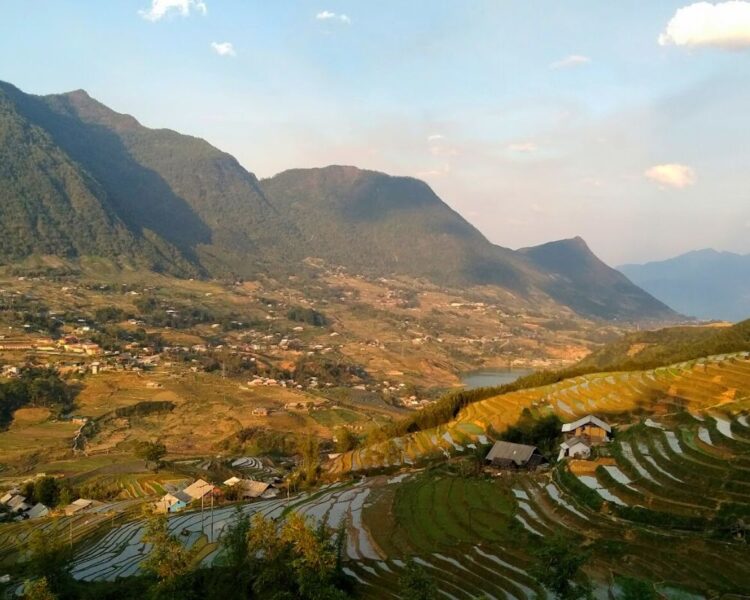 During your 4-day, 3-night trek in Sapa, you'll learn about local cultures, customs, and traditions. You can trek, bike, and rock climb. This incredible region has something for everyone, no matter your interests.
Sapa trekking is enjoyable for both experienced and novice hikers. Book your Sapa trekking trip today!
Sapa from Hanoi?
Sapa is accessible from Hanoi. Four ways to reach this mountain town from Hanoi:
The fastest way to get to Sapa is to fly to Lao Cai Airport (also known as Phu Bai Airport). This airport is near Lao Cai City and Sapa Town. Taxi or shuttle from the airport to Sapa Town.

Take the night train from Hanoi to Lao Cai. Tuesday through Saturday, the 8-hour trip runs. You will arrive at Lao Cai train Station; you can take a taxi or shuttle from Lao Cai to Sapa Town.

Reach Sapa Those with cars can drive directly from Hanoi to Sapa Town. Traffic-wise, the trip takes 4-5 hours.

Take the bus to Sapa Town from Hanoi's My Dinh Bus Station. Buses leave every hour for the 6-hour trip.
Whichever option you choose, you'll have an amazing four days and three nights trekking in Sapa.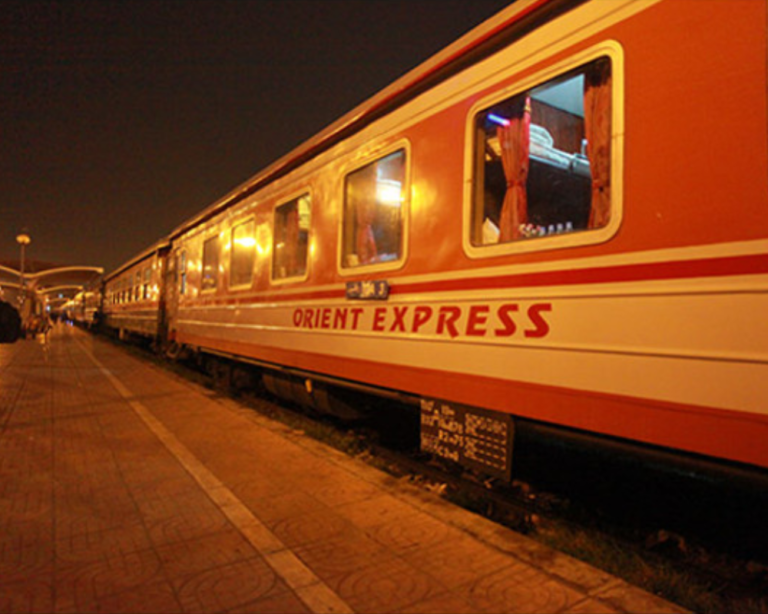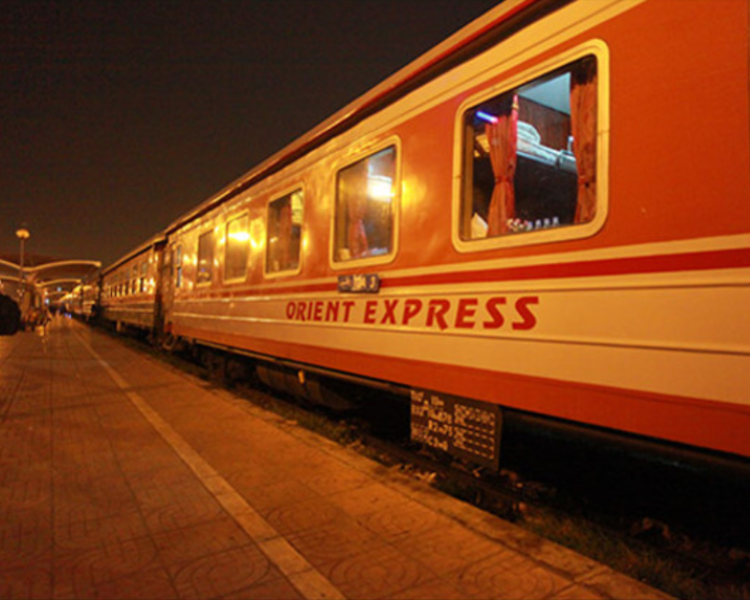 Trekking Sapa 4-day local guide
Are you looking for a memorable trek? Consider a 4-day Sapa, Vietnam, trek. Sapa is a trekker's paradise with its views of Hoang Lien Son, winding trails, and terraced fields.
You won't just see Sapa's natural beauty on a 4-day trek. You'll also learn about Hmong culture and customs. You'll gain a deeper understanding of the region by visiting traditional villages and learning about their handicrafts.
On your 4-day trek, you'll explore the Sapa valley and the Hoang Lien Son mountain range. You can also explore terraced fields and learn about farming techniques. You can also try fresh mountain herbs, vegetables, and local dishes.
An experienced local guide will help you enjoy your trek. With their local knowledge, you'll have a memorable trip.
If you want a unique and exciting trek, book a 4-day trip to Sapa. Its stunning views and unique culture make it an unforgettable journey.
Preparing for a 4-day trek in Sapa
Ready for a lifetime adventure? Sapa trekking is a great way to escape the city and explore northern Vietnam. Sapa's green valleys, terraced rice fields, and mountain views are unforgettable.
Before your 4-day trek in Sapa, be prepared. Here are some tips to maximize your time:
Before your trek, research the trails and weather conditions you'll face. This helps you plan your route and prepare for the trip.
Bring the proper clothing and equipment to stay comfortable and safe on your trek. This includes hiking boots, a cape, and a hat. Bring a first-aid kit, sunscreen, and a flashlight.
Learn local customs and culture before your trek. This helps you interact with locals and enjoy your trip.
Bring plenty of food and water for the trek. This will keep you energized and hydrated.
You'll have a safe and fun Sapa trek by following these tips. Then what? Prepare to explore northern Vietnam's beautiful landscapes.
Tour Sapa Each Day?
You've decided to trek Sapa's mountains and valleys and wonder how long a tour should take. A four-day, three-night Sapa trekking tour is ideal for exploring the area.
First day: Sapa's mountains and villages. You'll trek through lush forests, observe hill tribe culture, and eat delicious local food. The day will end with a relaxing stay in a local homestay.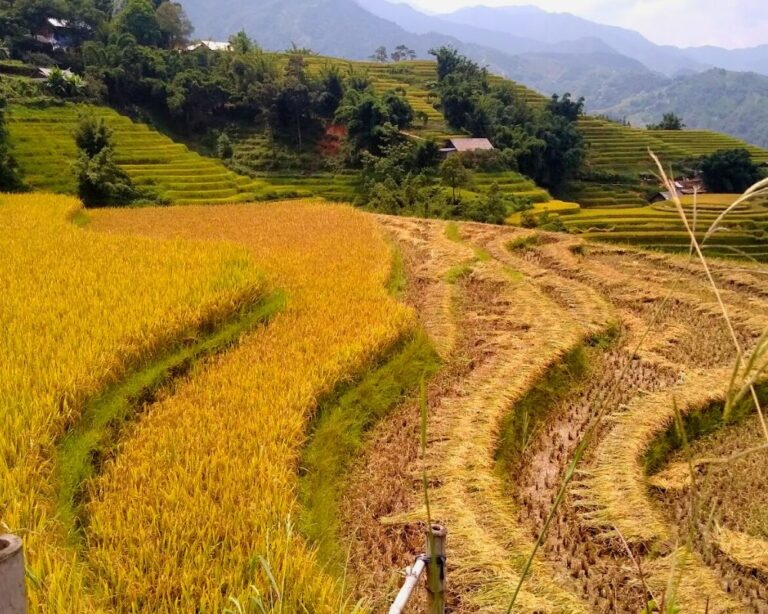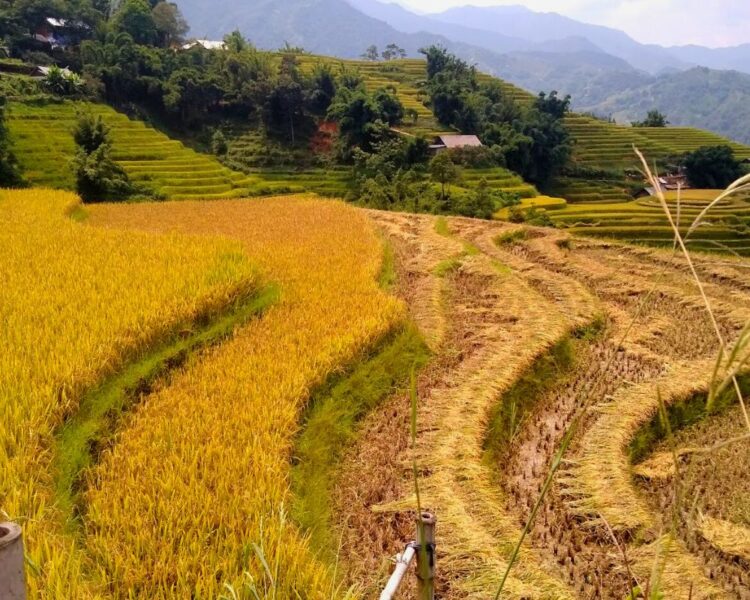 Your second and third days will be filled with trekking and sightseeing. You can explore the area, visit waterfalls, and see valleys and mountains. You'll learn about the hill tribes' customs and traditions.
On the fourth day, you'll visit Sapa. You'll visit markets and shops, area attractions, and sample food and drink.
A four-day, three-night Sapa trekking tour is the best way to experience its mountains and valleys. You'll see the area's beauty and culture while relaxing and enjoying the city. Then what? Plan your Sapa trek now.
Where to stay 4 days/3 nights in Sapa?
First, decide where to stay for your four-day, three-night Sapa trek. For the most authentic experience, stay in a nearby village homestay. You'll learn about the people and their lifestyles and enjoy sticky rice, corn wine, and bamboo shoot soup.
Fansipan Mountain and Cat Cat Village are must-sees in Sapa. Both places give you a fantastic view of the local landscape and are great for taking photos to remember your adventure.
Don't forget to meet the friendly villagers. Many will be happy to answer questions about their culture and way of life, giving you insight into the area.
If you're planning a four-day, three-night trek in Sapa, book a homestay in a local village, and take lots of photos to capture your memories. This will be a once-in-a-lifetime journey with the locals' help.
Sapa hiking food for four days
Sapa trekking requires suitable food. Make sure you have snacks and drinks for your 4-day hike. Know where to stop for meals and snacks while hiking.
When planning your trip, research nearby restaurants. Plan your daily meals. So you won't eat at the same place every night. Sapa's restaurants serve delectable local dishes, so try something new.
Bring a portable stove if you don't want to eat out every night. A portable stove can cook everything from pasta to stews. This helps you save money and get enough nutrition while hiking.
Plan how you'll refuel during your 4-day trek. Prepare snacks and drinks and research nearby restaurants. With some planning, your Sapa trek can be fun and well-fed.
Sapa trek tips 4D3N
Sapa trekking is unmissable. Here are some tips for planning a four-day, three-night trek in Sapa.
Preparation:
Before your trek, research the best trails and make a plan. Time, terrain, and distance should all be considered. You can also hire a guide or trekking company.
What To Bring:
Pack the right gear for the hike. Wear lightweight layers and hiking boots. Bring a hat and sunscreen to protect yourself from the sun and a raincoat or poncho in case of inclement weather. Bring lots of food, drinks to keep you hydrated, and a first aid kit to address minor injuries.
Safety First:
Stay on the pathways and never stray off alone. Bring a map and a compass to help you traverse the terrain, and let someone know where you are going and when you expect to return.
Taking the Time to Appreciate:
Take the chance to explore the gorgeous scenery and local culture of Sapa. Stop and snap photographs of the fantastic vistas, take a break and speak with the people, and take the time to enjoy the culture and history of the place.
Following these guidelines may ensure that your Sapa hiking vacation is an enjoyable and safe experience. Then what? Get out there and enjoy the adventure!
Weather in Sapa
The average temperature in Sapa ranges from 8°C to 20°C (46°F to 68°F).
Rain is prevalent in Sapa, especially during summer, so you should always come prepared with waterproof gear and an umbrella.
The rain may also give a unique experience, as the lush green valleys come alive with waterfalls and rich foliage.
No matter when you decide to visit Sapa, you'll be guaranteed to enjoy a wonderful and unique trip.
Trekking paths in sapa
Are you ready to go on an exciting trekking journey in Sapa? This picturesque mountain hamlet in northern Vietnam is the perfect location for adventure enthusiasts. With an abundance of stunning vistas, lush green valleys, and diverse local cultures, you'll never run out of things to see and do.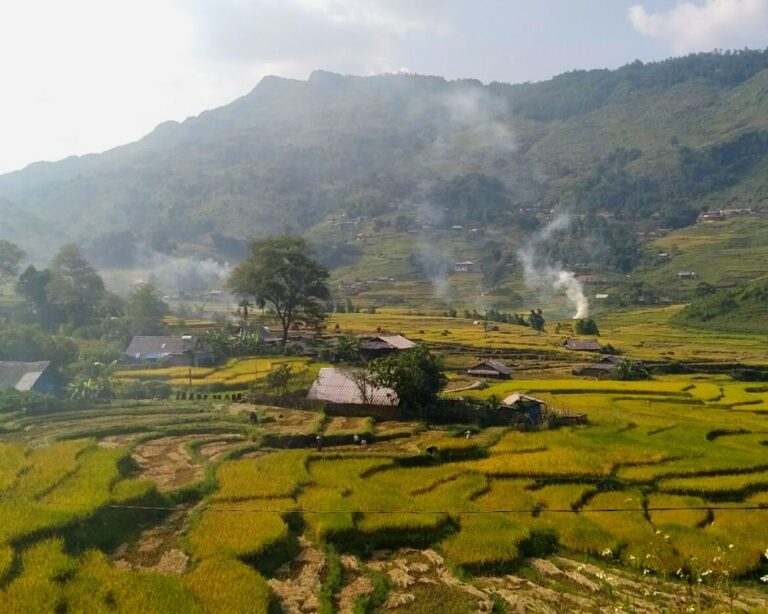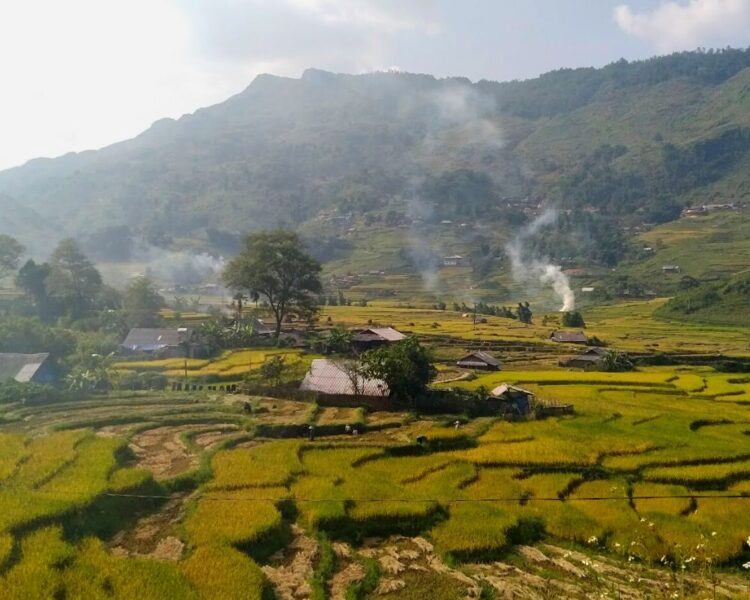 Sapa provides a range of hiking trails for travelers of all abilities. Whether a novice or an expert trekker, you'll find something to fit your needs. Here are some of the more common routes:
1. Ham Rong Mountain
– Enjoy amazing views of the Hoang Lien mountain range from the pinnacle of Ham Rong. The trip will take you through verdant valleys, small communities, and the Red River.
2. Fansipan Mountain
– This is the tallest mountain in the Indochina area, towering at 3,143 meters. The hike to the peak will take you through rainforests and steep inclines, but the views from the top are worth the effort.
3. Muong Hoa Valley 
– This walk is excellent for individuals who wish to learn about the diverse cultures of the Hmong, Dao, and Giay people. You'll also discover gorgeous rice terraces and secret communities along the trip.
4. Y Linh Ho
– This is an excellent choice for individuals who wish to combine hiking with a homestay experience. Spend the night in a local minority family's house and experience the breathtaking views of the Hoang Lien mountain range.
Whether you're looking for a challenging climb or a stroll, a trekking excursion in Sapa is a beautiful way to see this gorgeous region. Take in the breathtaking sights, learn about the local cultures, and uncover secret waterfalls along the route. With four days and three nights of action, you won't be disappointed.
Where to book your Sapa Trekking Tour?
When it comes to organizing your next trekking experience, Sapa is one of the top spots to pick from. With its breathtaking mountain landscape, verdant valleys, and colorful hill tribes, Sapa is heaven for trekking fans. But how do you go about scheduling a Sapa Trekking Tour?
If you're seeking a comfortable and hassle-free method to discover the beauty of Sapa, then the best option is to schedule an organized trip. 
These excursions are meant to provide a beautiful experience, featuring a range of activities such as trekking, bicycling, kayaking, and visits to traditional communities. 
These trips will give you a beautiful experience, and they will also be conducted by professional guides who can show you all the hidden treasures of Sapa.
When planning your Sapa Trekking Tour, opting for a reliable tour operator with competent guides is crucial.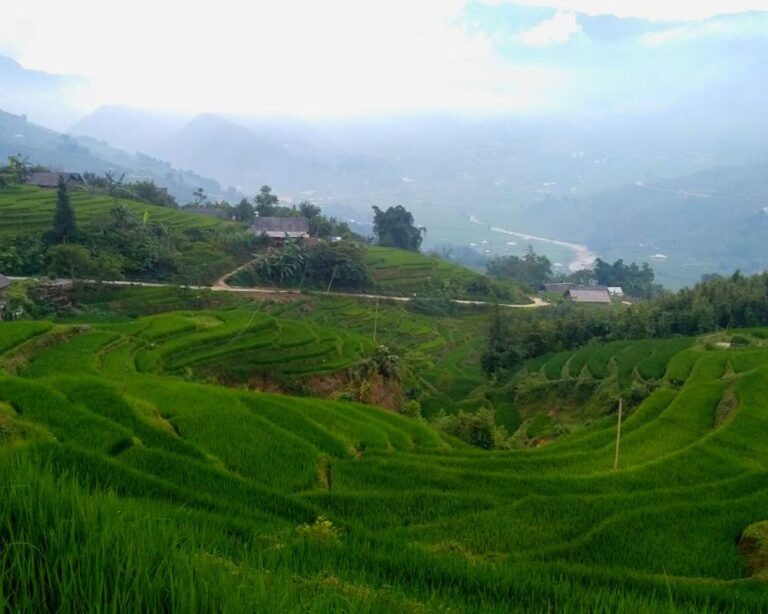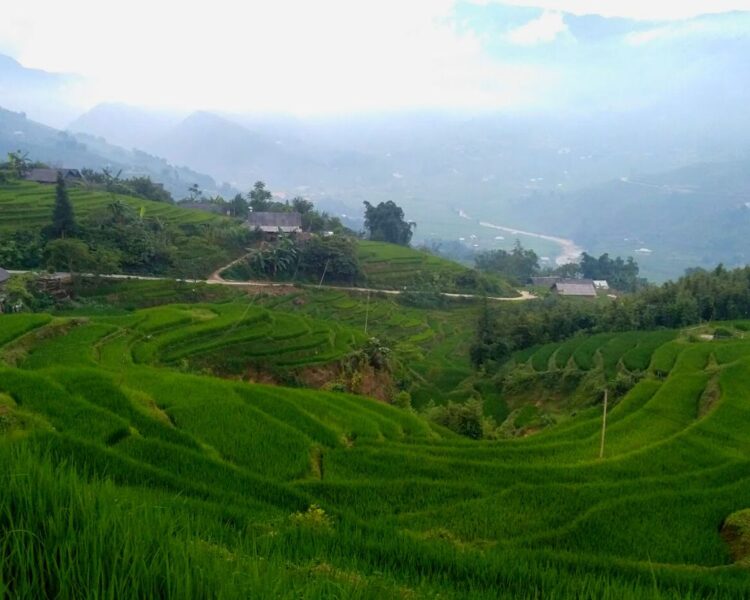 Many tour firms provide packages that include hotels, meals, and activities, so you don't have to worry about the minutiae. 
It's also a good idea to check reviews from prior customers so you can know what to expect.
So, if you're seeking a fantastic trekking experience, why not consider Sapa? With its magnificent terrain, colorful culture, and range of activities, Sapa is the perfect place for your next journey. Just be sure you book your tour with a reputable tour operator and knowledgeable guide to get the most out of your vacation.
Government Rules
Trekking in Sapa is a fantastic excursion that may take you on a voyage of discovery and exploration. However, educating yourself about local government norms and regulations is vital before you go on your tour. This will guarantee that you have a safe and pleasant hiking trip.
For starters, if you want to participate in any local activities, ensure you secure the required licenses from the local authorities. This includes things like camping, fishing, or hiking. Additionally, knowing the local customs and cultural practices before your trekking expedition is crucial. Doing your homework on the location before you arrive and being aware of the local rules can guarantee a smooth and comfortable journey.
Finally, follow the appropriate safety precautions when walking in Sapa. Be careful to pack the correct gear and equipment, and ensure you are prepared for any potential risks. By following these few easy procedures, you can be confident that your hiking trip in Sapa will be pleasurable and safe.
How to pick a journey that meets your level?
When organizing a trip to Sapa, picking the path that meets your level and budget is vital. Whether you're a seasoned hiker or a newbie, there are plenty of routes to explore in Sapa. Here are some recommendations to help you pick the perfect way for your journey.
Do your research
– Research the numerous paths and familiarize yourself with Sapa's topography. Understand the difficulty level and know what to expect from each hike. Make sure your journey is within your ability, so you don't over-exert yourself.
Understand the geography and climate
– Sapa is recognized for its diverse and rugged terrain. It is crucial to study the temperature and geography of the location to pick the proper path for your level. For example, if you're a beginning hiker, you may want to select a route with less severe inclines and fewer hours of walking each day.
Prepare for all weather situations.
– The weather in Sapa may be unpredictable, so prepare for all scenarios. Bring layers of clothing, rain gear, and a hat to protect against the sun.
Bring the proper gear. 
– Having the correct gear is vital for a successful hike in Sapa, from a solid pair of shoes to a comfortable backpack and the right apparel. Ensure you have enough food and drink to get you through the day and a first-aid kit in case of any emergency.
Choosing the appropriate hike in Sapa may be challenging, but with the correct planning and study, you can guarantee you get the most out of your journey. Make sure to select a hike that meets your skill, budget, and expectations and experience the stunning beauty of Sapa.
Sapa Trekking 3 Days 2 Night From Hanoi
We Arrange Your Train Tickets, Hanoi – Lao Cai – Hanoi
Trekking Tour Sapa can book train tickets for you only with advanced payment. We cannot arrange tickets within 48 hours of planned departure.
# Train from Hanoi to Lao Cai
Every night multiple overnight trains leave from Hanoi Trainstation to Lao Cai Trainstation. You can choose for a either a hard sleeper (6 berths in one cabin) or a soft sleeper (4 berths in one cabin). Early in the morning you arrive in Lao Cai Trainstation. From Lao Cai train stations, it is a 1 hour drive by minivan or private car to get in Sapa. Please contact us for the actual prices of the traintickets and departure times.
# Train from Lao Cai to Hanoi
A minibus or private car will pick you up in Sapa in the afternoon (about 4pm) and bring you to Lao Cai Trainstation. Here you will have time for a dinner. Multiple overnight trains leave for Hanoi Trainstation. Early in the morning you will arrive in Hanoi. Please contact me for the current prices of the traintickets and departure times.
We Arrange Your Bus Tickets, Hanoi – Sapa – Hanoi
From Hanoi you can take a sleeping bus from Hanoi to Sapa and back. We woud be happy to help you arrange a busticket. Please contact us for actual prices and departure times of the different busses. 
| | | | |
| --- | --- | --- | --- |
| Pax | 1  pax | 2-3 pax | 4-6  pax |
| Price | US$185 | US$160 | US$150 |
This essay will cover my 4-day, 3-night tour across the gorgeous surroundings of this beautiful nation. I'll talk about the fantastic sights and experiences I had trekking in Vietnam, my challenges, and the friendly locals I met. Join me as I explore Sapa.