If you're looking for an adventure that will take your breath away, Fansipan Sapa is a perfect choice. Located in northern Vietnam, it's home to Southeast Asia's highest mountain peak and a range of other breathtaking attractions. I recently visited this incredible destination and want to share my experience with anyone who has a subconscious desire for freedom and adventure.
The journey began as soon as I stepped off the plane at Lao Cai International Airport. From there, we took a minibus up into the mountainside where we found ourselves surrounded by rolling hills covered in lush green foliage – it was like something out of a postcard! After only 20 minutes of traveling, we arrived at Sapa town which was situated on top of Fansipan Mountain – its towering peaks visible from all angles.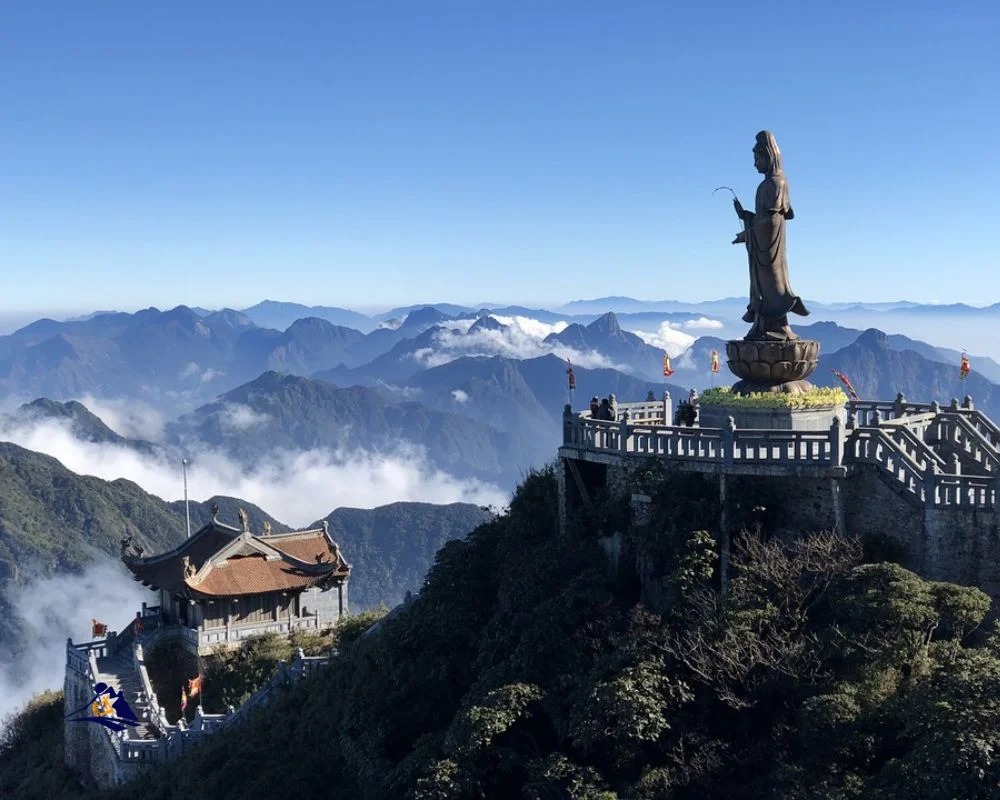 We wasted no time getting stuck into the local culture; exploring winding lanes lined with traditional stilt houses and taking part in some exciting outdoor activities such as trekking and rock climbing. What made this place even more magical were the views across vast valleys stretching far into the distance – they're truly unforgettable!
Overview
Nestled in the lofty heights of Vietnam's mountains, Fansipan Sapa is an awe-inspiring destination for mountain hiking and treks. With its allure as a gateway to adventure, this hotspot will take your breath away! Rising from the clouds like a giant peak piercing through the sky, it casts a spellbinding sight that draws travelers from far and wide.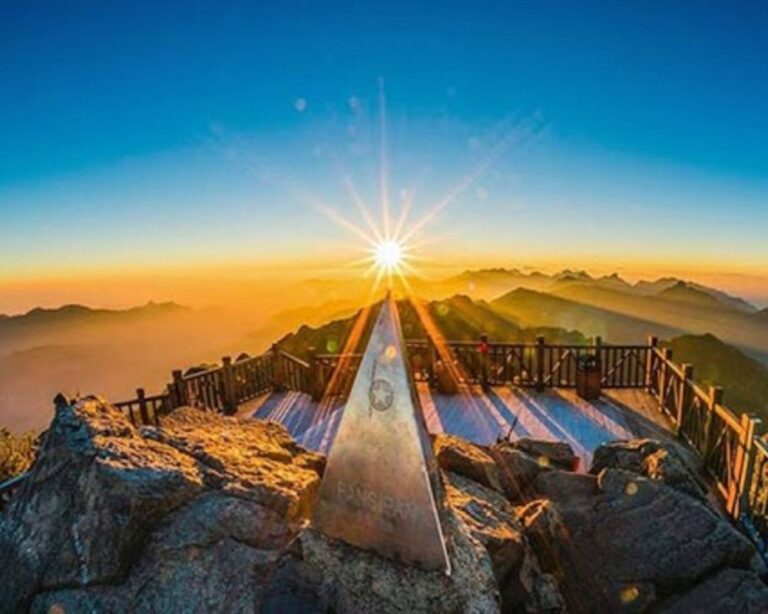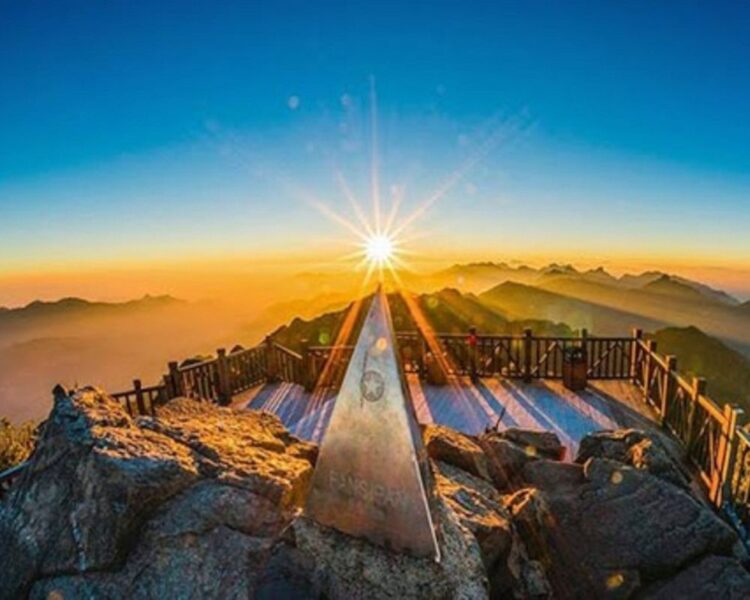 At 3143 meters above sea level, Fansipan sapa stands tall among other peaks in Northern Vietnam with its spectacular views of lush green valleys and jagged cliffs. Tourists can reach the summit via cable car or by foot on one of several routes ranging from easy to challenging treks – making it accessible to everyone regardless of skill level.
From conquering mountains to admiring breathtaking vistas, Fansipan Sapa offers something unique for every traveler looking to explore their wild side. It's no wonder why so many people make the pilgrimage here year after year – they come seeking freedom in nature's purest form. Now let's dive into location and accessibility…
Location And Accessibility
Fansipan is a mountain situated in the Hoang Lien Son range of northern Vietnam. It's easily accessible and offers plenty of opportunities for exploration.
To get to Fansipan, you can take advantage of numerous transport options:
Cable car: This cable car system provides access from Sapa Town up to the peak at 3143m above sea level. The journey takes around 20 minutes each way, with stunning views along the way.
Hiking: If you're feeling adventurous, many hiking trails lead up to the summit – some taking as little as two days! You'll be rewarded with breathtaking scenery and spectacular wildlife encounters.
Train/Car: Alternatively, if you don't fancy trekking or taking a cable car ride, you can still reach the summit by train or car – both offer great views on your travels too!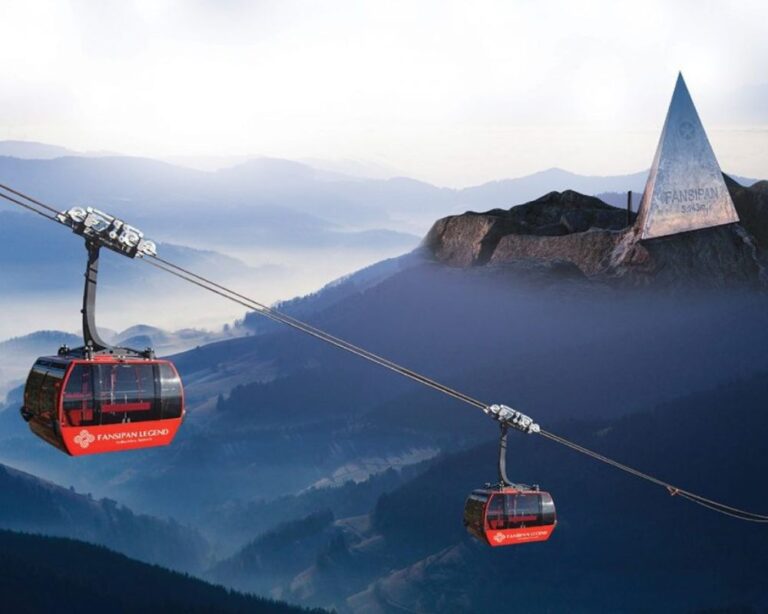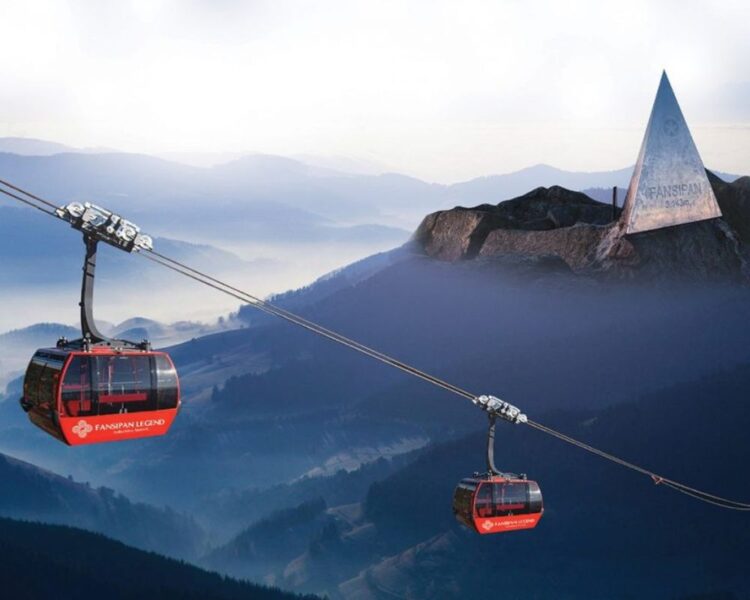 No matter which routes you choose, once atop Fansipan's peak you will be rewarded with incredible panoramic vistas; deep valleys, and rolling hills stretching out beneath an expansive sky – perfect for those seeking freedom through nature.
Climate And Weather
Well, stepping back in time to the present day, let's talk about what it's like up on Fansipan. As far as climate and weather go, this is an area of Vietnam that has a tropical monsoon climate with high humidity levels and wet rainy seasons from May-October each year. Average temperatures remain relatively consistent all year round – ranging between 15°C (59°F) in January to 28°C (83°F) in April. Rainfall can vary greatly depending on the season but generally ranges from 1-2 meters per month during peak rainy season months such as August. In terms of humidity, you'll experience relative comfort throughout much of the year at around 70% or higher.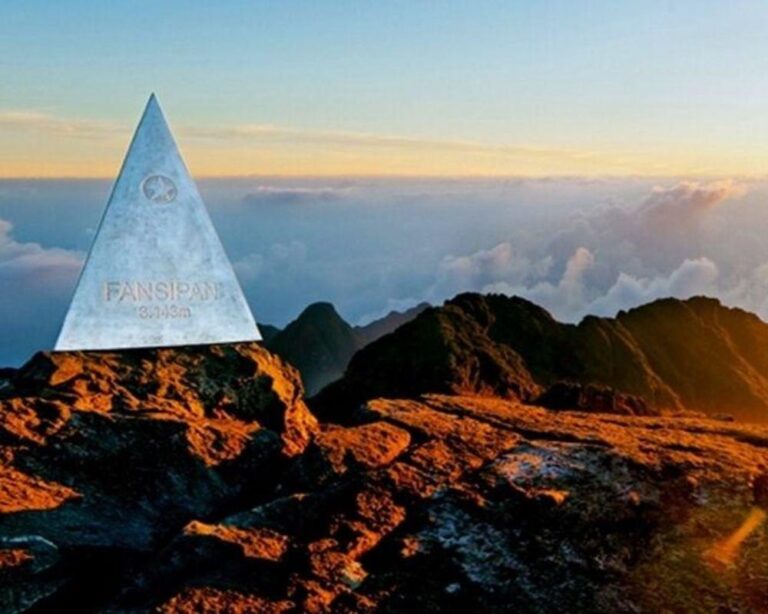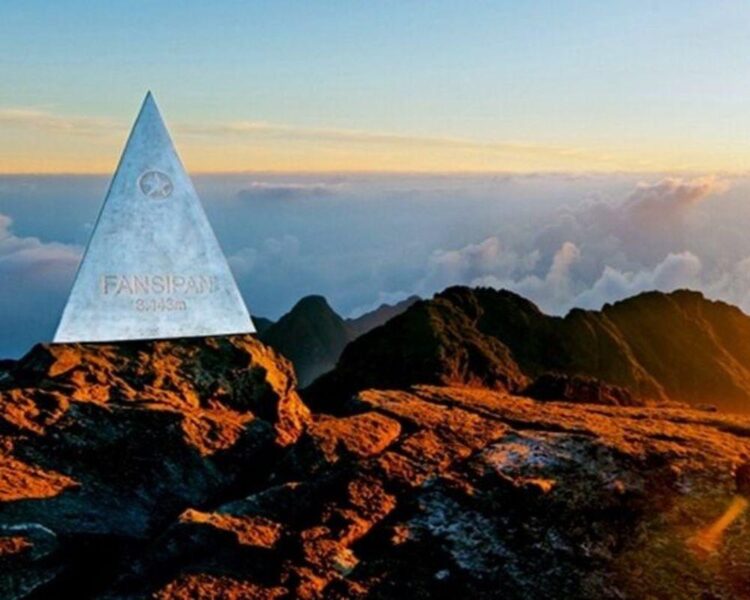 So if you're looking for some warmth and sunshine then Fansipan is a great destination for visitors who want to explore its mountainside beauty. With plenty of opportunities for outdoor activities such as trekking and cycling, there's no shortage of fun to be had here no matter when you choose to visit! Now onto exploring the flora and fauna of Fansipan…
Flora And Fauna
Fansipan Mountain in Sapa, Vietnam is home to a diverse range of flora and fauna. Its elevation ranges from 1,000-3,143 meters above sea level, making it the highest peak in Indochina. It shelters over 2,024 species of vascular plants with many endemic varieties; some are even listed as endangered or vulnerable by the IUCN Red List. Additionally, its lush forests provide habitat for an array of wildlife including bears, civets, black langurs, and exotic birds like silver pheasants and red pochards.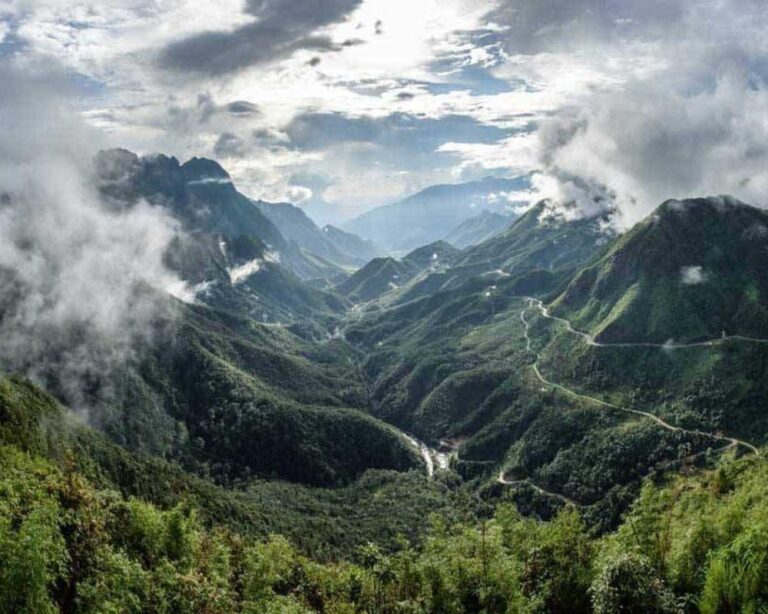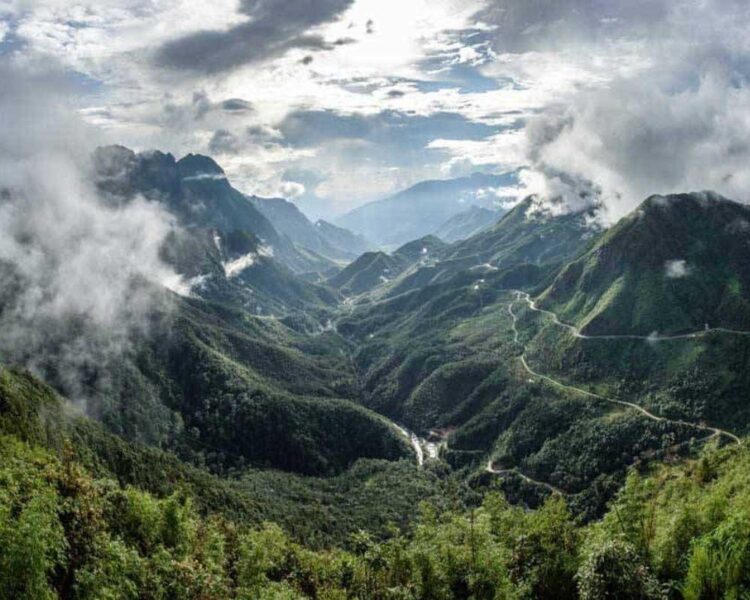 Visitors can explore Fansipan's natural beauty through trekking routes that take them up the mountainside trails surrounded by dense vegetation and stunning waterfalls. There are also guided tours available where knowledgeable tour guides will share fascinating facts about different plant species along the way. Furthermore, local villages at the foot of Fansipan have set up overnight homestays which allow visitors to get closer to nature and experience traditional Vietnamese culture firsthand.
The combination of captivating scenery, rare biodiversity, and cultural experiences make Fansipan a must-see destination for anyone looking to reconnect with nature while gaining insight into the region's history. With so much to offer, it's no wonder why this majestic mountain continues to draw adventurers from all around the world! Transitioning now into popular activities available at Fansipan…
Popular Activities
The lush, green forests of Sapa are a perfect escape from the hustle and bustle of city life. The rolling hills and majestic mountains that make up this region provide visitors with an array of exciting activities to enjoy. From trekking through terraced fields to cable car rides over valleys, there is something for everyone in Sapa.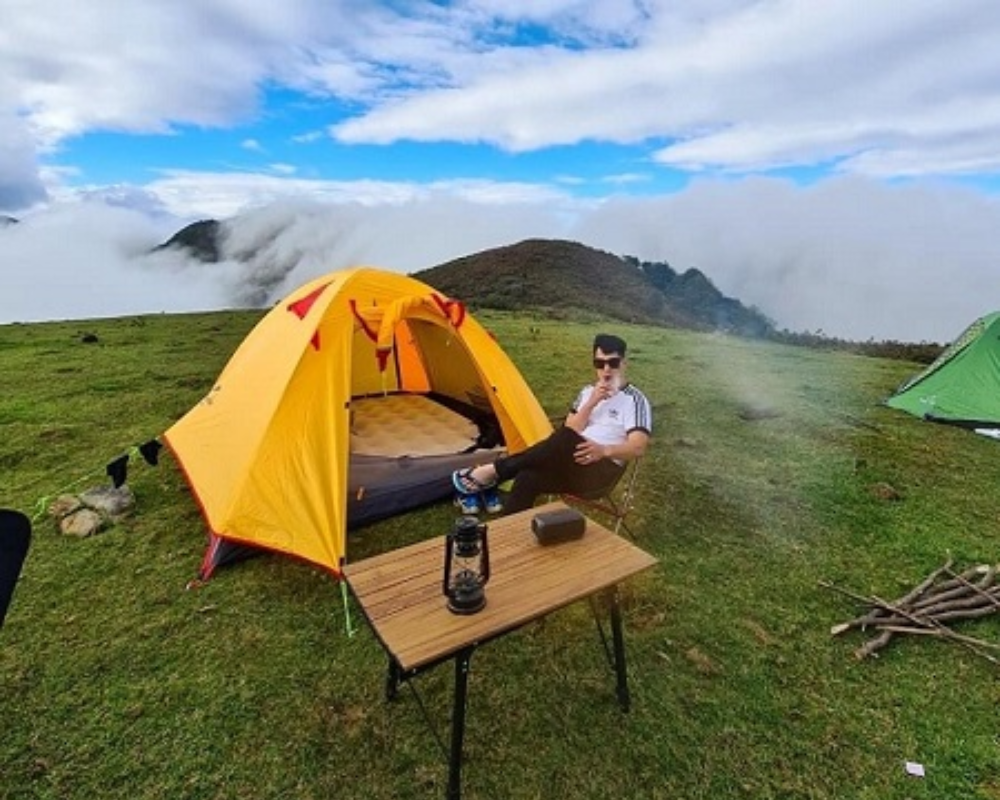 Camping under the stars is one of the most popular activities in Sapa, allowing travelers to immerse themselves in nature while taking in stunning views of the surrounding landscape. Visitors can also explore nearby villages and take part in bird-watching expeditions. For those looking for more adventure, climbing or descending Fansipan Mountain is worth considering – although it may be quite challenging!
Sapa offers something for every type of traveler, so come prepared to have an unforgettable experience. From exploring ancient ruins to biking along winding paths, you'll find plenty to do here. With all these options available, visitors will never be bored during their stay – no matter what your interests are! Now let's move on to discuss accommodation options…
Accommodation Options
Visiting Sapa offers a variety of accommodation options. Hotels cater to those who want luxury and comfort, while hostels are great for budget travelers. For those looking for something more unique, homestays offer an authentic cultural experience. Camping is also an option as there are plenty of camping sites in the area with stunning views of Fansipan Mountain.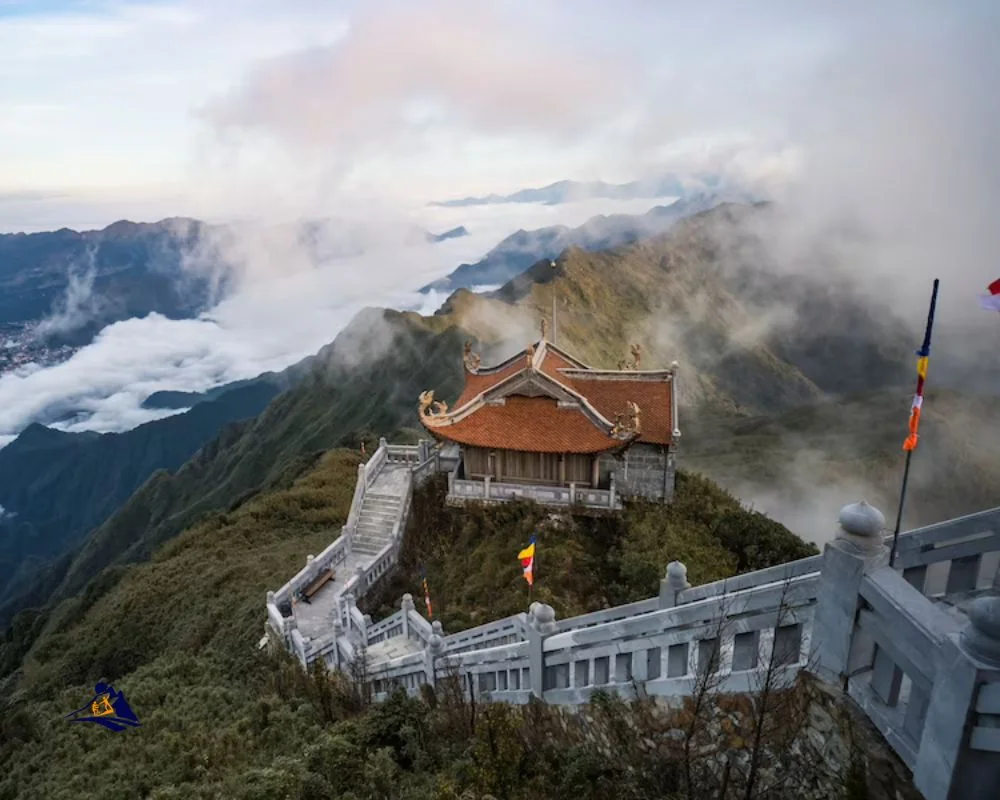 One of the most popular ways to get to Sapa is via cable car from Lao Cai station. Many hotels will even pick you up at the station so you don't have to worry about hailing a taxi after your journey! From here, it's only a short ride into town where all types of accommodation can be found. Whether staying in one of the many luxurious resorts or roughing it out in a tent, there's something for everyone when visiting this beautiful mountain destination.
No matter which type of accommodation suits you best, rest assured that safety is paramount in Sapa. With its friendly locals and breathtaking scenery, this tranquil corner of Vietnam promises an unforgettable adventure – leaving visitors wanting nothing more than to return soon!
Safety Tips
Trekking to the top of Fansipan, Vietnam's highest peak, is an adventure like a free-spirited bird soaring through the sky. It requires proper preparation and safety precautions to get the most out of this once-in-a-lifetime experience.
When hiking up Fansipan, it's important to bring appropriate gear such as sturdy boots or shoes with grip, water bottles, rain jackets, hats, sunblock, and sunglasses. This will help ensure that you are comfortable while trekking on the trails. Additionally, always remember to check weather conditions before setting off so that you can make changes accordingly if needed.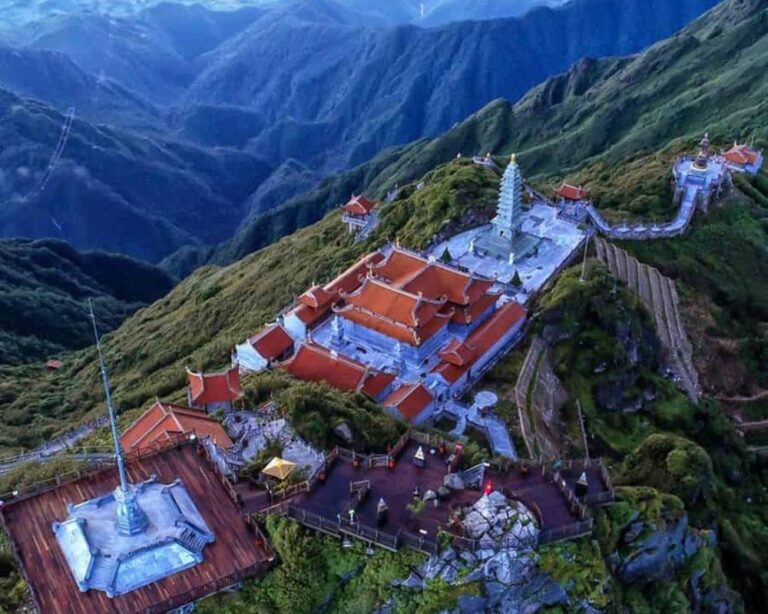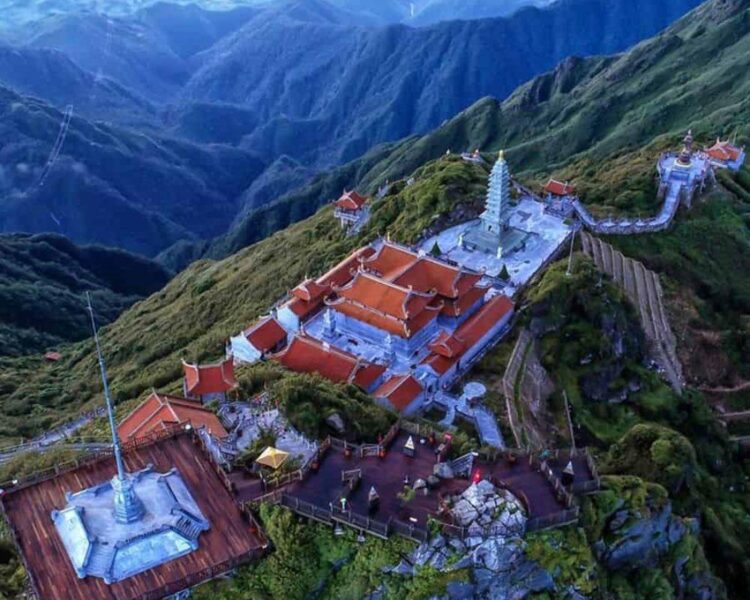 It's also recommended that hikers seek advice from tour guides at local tourism offices about possible hazards along the way. The staff members may have insight into recent landslides or other potential dangers which could occur without warning. It is also advisable to carry a first aid kit in case of any unexpected injuries during your hike.
Finally, be sure to stay hydrated throughout your journey and take regular rests when necessary. In this manner, you should be able to enjoy every part of the trek without overexerting yourself or running unnecessary risks. By following these simple tips, you can look forward to having an enjoyable and safe experience climbing Mount Fansipan! As we move onto our next topic – Local Cuisine – let us explore what unique flavors await us in Sapa Valley!
Local Cuisine
One of the most exciting aspects of traveling to Sapa is exploring its local cuisine. Vietnamese cuisine is known for being both diverse and flavorful, with regional dishes that reflect the cultural influences from all over the country.
When it comes to dining in Sapa, there are plenty of traditional restaurants offering delicious ethnic flavors. From small street-side eateries to sophisticated fine dining establishments, you will find a wide range of local specialties available throughout town. Here's a quick look at some popular dishes:
| Dish | Description | Cost |
| --- | --- | --- |
| Bun Cha Ha Noi | Grilled pork patties served with noodles and vegetables | $3 – USD 5 |
| Bo La Lot | Minced beef wrapped in betel leaves and grilled over a charcoal fire | $2 – USD 4 |
| Goi Cuon Tom Thit Heo Nuong Chao Nhoai Mon Trung Muoi Ot | Pork & shrimp spring rolls served with a tangy dipping sauce made from chili peppers, fish sauce, garlic, and lime juice | $1 -USD 2 per roll |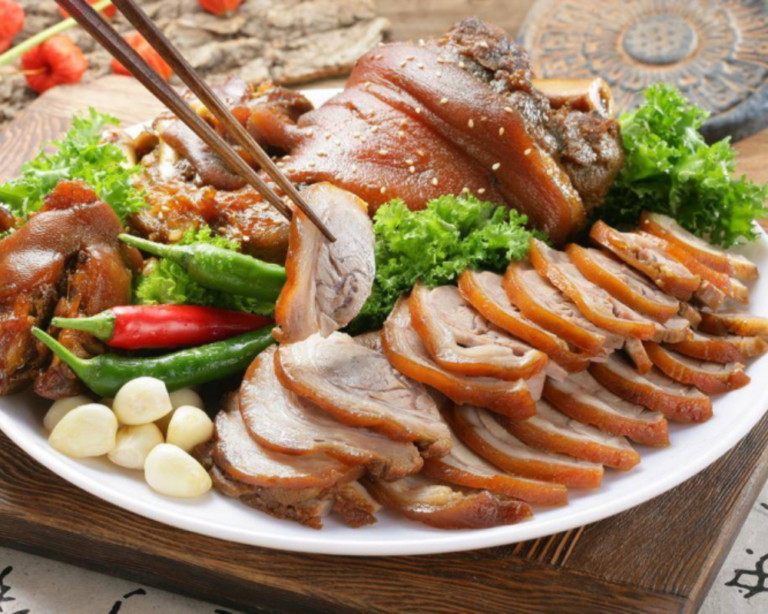 Whether you choose to sample some delectable street food or splurge on an upscale dining experience, you'll be sure to enjoy your culinary journey through this beautiful mountain town! Next up we'll explore other amazing cultural experiences that await travelers in Sapa.
Cultural Experiences
Sapa, Vietnam is a destination renowned for its fascinating cultural experiences. Home to over 18 ethnic minorities, the region offers visitors unique opportunities to explore diverse cultures and customs. With an estimated population of around 37 million people in 2020, Sapa has become one of the most popular tourist destinations in the country – offering everything from traditional music and dance performances to artsy markets selling artisan crafts.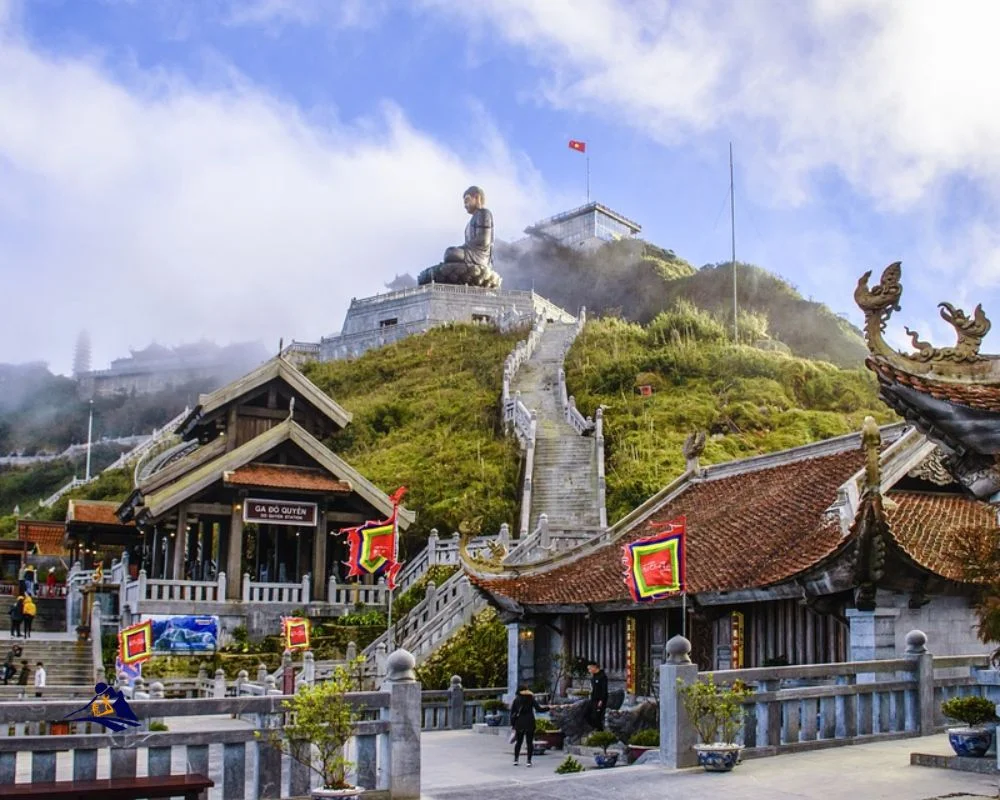 For those looking to delve deeper into Vietnamese culture, there are plenty of local tour operators who can arrange customized cultural tours with visits to remote villages and hill tribes. These trips offer guests an invaluable insight into pre-modern lifestyles as well as access to some of the best local eateries. Travelers can also learn about traditional handicrafts such as weaving, pottery making, and basketry while shopping at bustling open-air markets like Bac Ha Market or Ta Phin Village market.
The region's rich musical heritage is another highlight that shouldn't be missed when visiting Sapa. From traditional folk songs performed by village elders to upbeat contemporary tunes played by street bands, travelers will find themselves immersed in vibrant sounds wherever they go. Thanks to these unforgettable sights and sounds, no trip to Sapa would be complete without taking part in one of these amazing cultural experiences!
Interesting Facts
I'm sure you've heard of Fansipan, the highest peak in Vietnam. It's no surprise that this majestic mountain range is a popular destination for trekkers and tourists alike! But did you know many interesting facts about Fansipan make it even more intriguing? Let me tell you all about them.
Fansipan is 3143 meters high, making it one of the tallest peaks in Indochina. The trek to its summit takes around three days and involves crossing several rice terraces along the way. For those who don't want to take on such an arduous journey, they can take a cable car up to the top! This stunning route offers unparalleled views of Sapa during your ascent. Plus, when you reach the summit, you get to enjoy some truly breathtaking panoramas.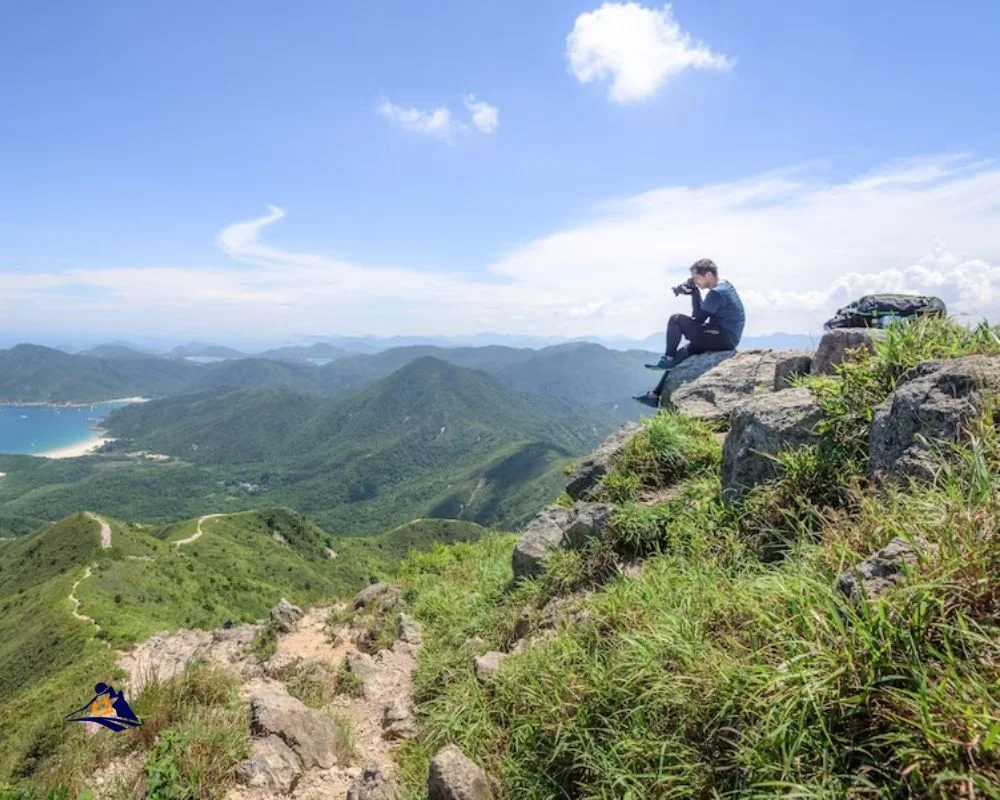 The unique flora and fauna of Fansipan also add to its charm. From rare orchids to endemic birds like black-crowned bearings, something is fascinating waiting around every corner. And if that wasn't enough, legend has it that Fansipan was home to dragons in ancient times! While we may never uncover their secrets, it certainly adds a bit of mystique to any trip here!
With so much beauty both above and below the clouds, why not plan your next adventure at Fansipan? Whether you choose to hike or ride the cable car up – I guarantee you won't regret it one bit!
Fansipan Sapa Frequently Asked Questions
What Is The Cost Of The Cable Car Ride To Fansipan Sapa?
Are you planning a trip to Fansipan Sapa? One of the first questions that come to mind is, "What is the cost of the cable car ride to Fansipan Sapa?" Let's take a look at what it will cost for your journey.
As with any travel expense, many factors affect the price of your cable car ride and its fare. Things like promotional offers, discounts, seasonal pricing, and other variables can influence the overall cost of your ticket. Before booking anything, it is always wise to research current prices to determine which option best fits your budget.
The good news is there are plenty of ways to save on your sapa cable car ride. For example, if you purchase tickets online or from an agent instead of at the entrance gate, you may be able to secure a discounted price or find additional savings when buying multiple tickets for large groups. In addition, different operators offer various packages such as all-day passes or multi-ticket bundles that could help reduce the amount spent on your Fansipan ride.
Putting aside financial considerations for a moment though; traveling by cable car up Fansipan Mountain gives you an unforgettable experience! The views are breathtaking -making this well worth every penny spent- while giving you a sense of freedom through exploring new horizons. So why not make sure you get great value for money and enjoy one of life's most thrilling rides?
Are There Any Local Guides Available To Help Visitors Explore The Area?
Are there local guides available to help visitors explore the area? For travelers looking for an immersive experience in Fansipan Sapa, hiring a local guide is one of the best ways to get the most out of your visit. Here are some reasons why you should consider booking a travel guide:
-Gain access to exclusive insider knowledge about the area
-Explore hidden gems and discover unique cultural attractions
-Receive personalized recommendations tailored to your interests
-Enjoy assistance navigating language barriers and other challenges that may arise during your travels
Whether you're interested in learning more about the history and culture of Fansipan Sapa or simply want someone on hand to answer questions throughout your journey, hiring a local guide can make all the difference. With their vast knowledge of the region, they will be able to provide valuable insights into the area while helping you avoid any potential obstacles along the way. Plus, having a knowledgeable tour guide who speaks both English and Vietnamese will ensure that you have a stress-free trip!
When it comes time to book your adventure in Fansipan Sapa, there are plenty of options when it comes to finding reliable travel guides. You can look online for reputable companies offering guided tours, or ask around at hotels and hostels for personal recommendations from locals who know the area well. Be sure to research each company thoroughly before making your final decision — this is especially important if you plan on going off-the-beaten path with no prearranged itinerary.
No matter what type of traveler you are—from thrill seeker to culture enthusiast—hiring a local guide can take your Fansipan Sapa vacation up a notch and give you an unforgettable experience!
What Is The Best Time Of Year To Visit Fansipan Sapa?
When it comes to planning a trip, one of the most important decisions is deciding when to go. With this in mind, what is the best time of year to visit Fansipan Sapa? The answer depends on your individual needs and preferences; however, certain factors can help you make an informed decision:
Vietnam travel restrictions
Local guides availability
Weather conditions
When looking for the best time of year to visit Fansipan Sapa, keep in mind Vietnam's current travel restrictions. Depending on where you're coming from, make sure you have all the necessary documentation for both entry into Vietnam and staying within its borders. In addition, local guides may be limited due to COVID-19 safety regulations so be sure to check with tour companies ahead of time.
Weather plays an important role in determining when is the best time to visit Fansipan Sapa. Being situated at high elevations in northern Vietnam means cooler temperatures than in other parts of the country. From November through February, visitors will experience lower temperatures but more rain and misty days – making visibility poor if visiting nearby mountain peaks like Mount Fansipan or Hoang Lien Son Range. Alternatively, March through October offer warmer weather but also more crowds during peak season months such as April, May, and September/October.
No matter which month you choose for your travels, Fansipan sapa offers something special no matter when you decide to explore! Whether it's rainy season or dry season there will always be plenty of activities available including trekking around lush rice paddies & terraced fields and discovering unique hill tribe culture & traditions along the way. Plus with friendly locals ready to share their knowledge about cultural practices & history it makes for an unforgettable experience!
Are There Any Travel Restrictions For Foreign Visitors?
Are there any travel restrictions for foreign visitors? This is a critical question to consider when planning an international trip. With the world in a state of flux due to the pandemic, it's important to be aware of all visa requirements and tourist regulations before embarking on your journey.
When traveling abroad, it's essential to make sure you are familiar with the travel restrictions that apply to foreign visitors. Depending on where you're visiting, visas may be required or certain activities might not be allowed. It's also important to ensure that an individual has the necessary documentation such as valid passports and other identification when crossing borders. Sapa Fansipan is no exception – understanding the local laws and regulations will go a long way in ensuring travelers have a safe and enjoyable experience.
Visiting Sapa Fansipan can offer many unique experiences while still maintaining safety protocols. Tourists should take time to research the destination and its customs before their departure so they can plan accordingly and enjoy their stay without worry or stress. By being mindful of potential issues related to travel restrictions, foreign visitors can rest assured knowing they are prepared for their upcoming adventures.
No matter what type of vacation you're looking for, having knowledge about existing travel restrictions can help make your journey smoother from start to finish!
Is There A Nearby Airport For Convenient Travel To Fansipan Sapa?
Planning a trip to Fansipan Sapa? Looking for an airport nearby that offers convenient travel access? You've come to the right place! From fast flights to fantastic transport links, there are plenty of options when it comes to getting you from A to B.
Finding an accessible airport should be at the top of your list when organizing a trip away. The good news is that with Fansipan Sapa, you won't have far to go! With several airports nearby, transportation has never been easier. Whether you're looking for short or long-haul journeys, there's something for everyone – making air travel simpler and stress-free.
No matter where you're flying from, you'll find all kinds of helpful features on offer – such as direct routes, flight times, and cost comparison tools. Furthermore, many airports provide excellent facilities like duty-free shopping and car hire services – perfect for those who prefer a more independent style of travel! So if convenience is key, then why not check out what's available near Fansipan Sapa today? With its range of nearby airports offering comfortable travel experiences, there's sure to be something for everyone.
Conclusion
The misty peaks of Fansipan Sapa are a sight to behold. Every traveler should take the time to experience this stunning landscape for themselves, and with minimal restrictions on foreign travel, it is easy to do so. The cable car ride up Fansipan Mountain offers incredible views that will make your heart soar.
Once you arrive at the top, there are plenty of local guides available who can help you explore the area in greater detail. They have an intimate knowledge of the terrain and can show you places even seasoned travelers may overlook. There isn't a bad time of year to go as long as you're prepared for whatever weather awaits you!
For those coming from abroad, there is a nearby airport which makes getting here easier than ever before. With all these options available, why not plan your trip today? Make sure to bring along some friends or family members – it's always more fun when shared with someone else! So come visit Fansipan Sapa soon – your adventure awaits!