Recently updated on March 10th, 2023 at 07:05 pm
Hey there, fellow travelers! If you're looking for the best Sapa tours out there, then you've come to the right place. I'm a Sapa tour guide and travel expert with extensive experience in leading adventure seekers through this stunning part of Vietnam. I know firsthand just how much beauty and freedom await those who embark on these unforgettable experiences – and believe me when I say it is life-changing! Whether you want to explore lush valleys or take in iconic views from mountain peaks, here are my top picks for enjoying the very best that Sapa has to offer.
Overview Of Sapa
Welcome to Sapa! Situated in northern Vietnam, it's one of the country's premier tourist destinations. It's known for its stunning natural beauty, unique culture, and rich history. Let me give you a quick overview of what makes it so special.
Starting with geography, Sapa is nestled among the Hoang Lien Son mountain range and overlooks beautiful valleys full of terraced rice fields. The climate here is mild year-round, making it perfect for outdoor adventures like trekking or biking through rural villages.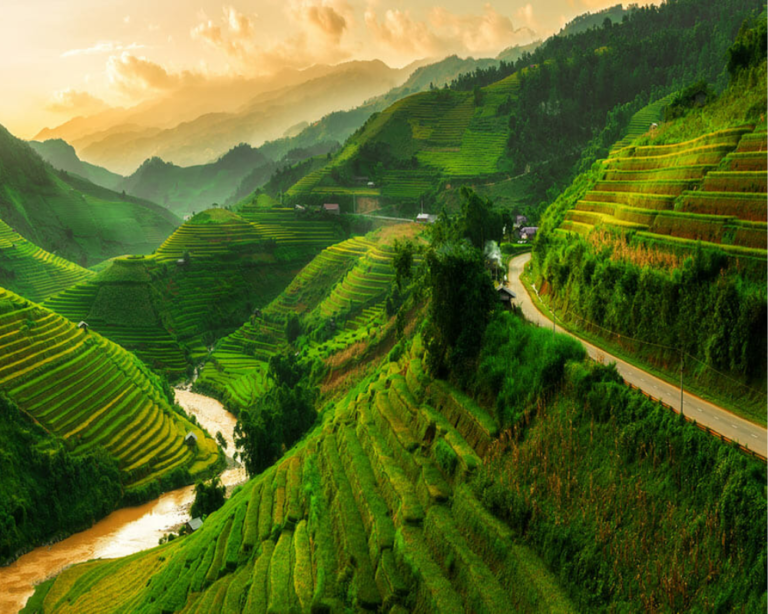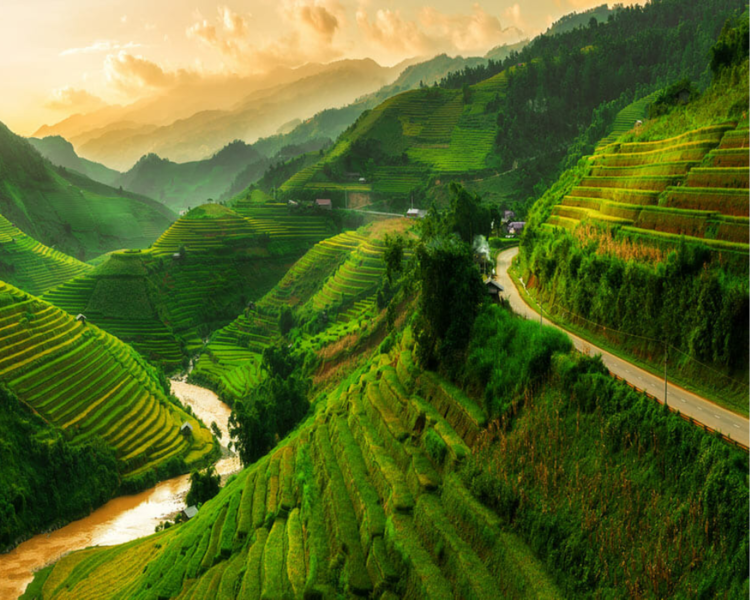 Sapa has been inhabited by several ethnic minorities for centuries and that diversity continues today. This means there are lots of cultural attractions to explore here including local markets selling handmade crafts and delicious food, as well as traditional festivals celebrating different customs throughout the year. There are also plenty of historical sites like the old stone church set atop a hill overlooking the town – which provides amazing sunset views!
So get ready to experience all that Sapa has to offer on your next trip! Next up I'll tell you about some popular tourist destinations…
Popular Sapa Day Tour Destinations
When it comes to Sapa tours, the possibilities are endless. From trekking through breathtaking rice terraces and exploring vibrant hill tribe villages to conquering Fansipan Mountain or admiring Muong Hoa Valley's impressive landscapes, there is something for everyone in this part of northern Vietnam. Here are just a few popular tourist destinations that will delight any adventure-seeker:
Sapa Trekking – Take a guided hike through the stunning scenery of rolling hills and lush valleys surrounding Sapa Town. As you journey along the trails, you'll be able to discover many traditional Hmong and Dao minority villages hidden away in these mountains.
Rice Terraces Trek – This full-day hiking tour takes you into some of Sapa's most picturesque areas as you explore local ethnic villages nestled among the luscious green paddies. You can also stop off at Black Hmong Village and Ta Phin Village for an up-close look at their unique cultures.
Fansipan Mountain – Known as 'the Roof of Indochina', this 3143m peak offers incredible views of the surrounding landscape from its summit. It requires a multi-day excursion with experienced guides due to its remoteness but those who make it all the way will be rewarded with unforgettable vistas and memories!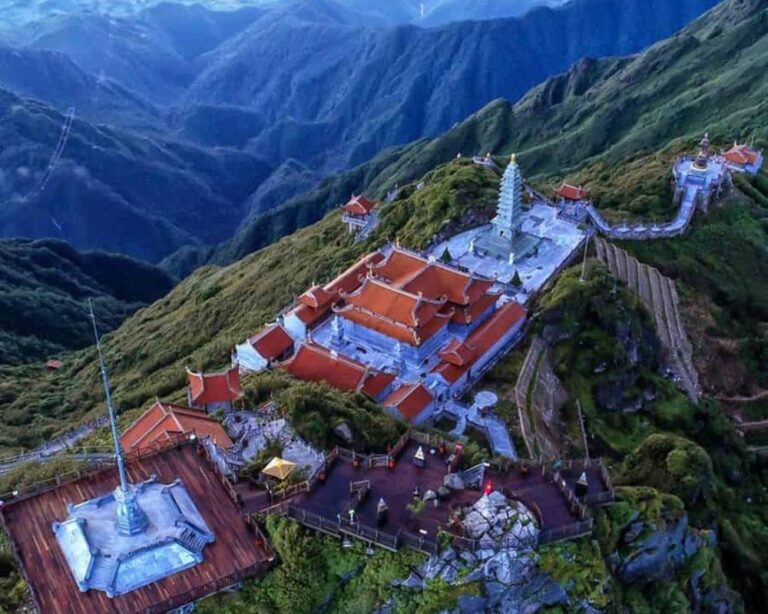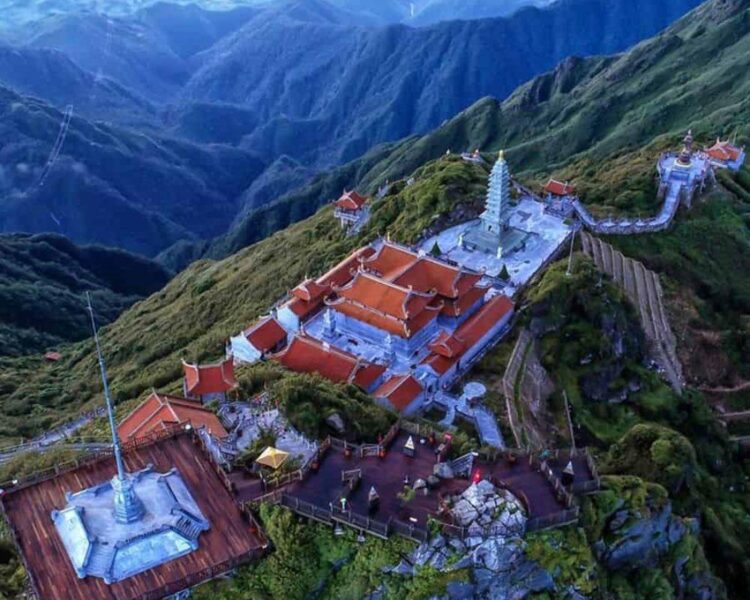 No matter what kind of experience you're looking for, there are plenty of options when it comes to planning your perfect Sapa tour. Whether you want to take on an epic challenge such as climbing Fansipan Mountain or simply wander around colorful tribal markets, there is something here that will capture your imagination and allow you to truly appreciate the beauty of this region. With so much natural splendor waiting to be explored, no visit to Northern Vietnam would be complete without spending some time in Sapa! Now let's move on to talking about accommodation options available near all these great attractions…
Sapa Tour Package Accommodation Options
Sapa offers a variety of accommodation options, from luxurious resorts to local homestays and vacation rentals. Choosing the perfect place for your stay in Sapa is like finding the missing piece of a jigsaw puzzle – once you do, everything else falls into place!
Hotels in Sapa offer comfortable lodgings with modern amenities while still providing guests with an insight into traditional Vietnamese culture. Whether it's a business trip or a leisurely family holiday, there are plenty of great hotels ranging from budget-friendly guesthouses to five-star luxury suites.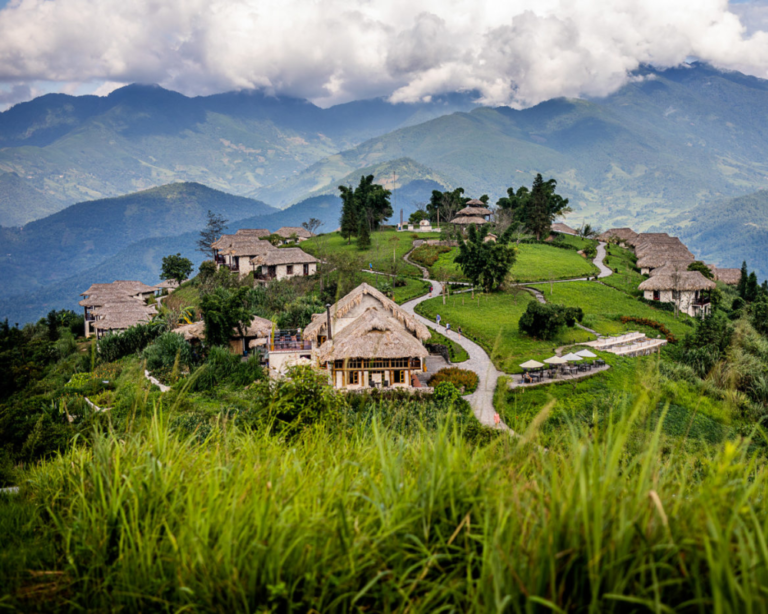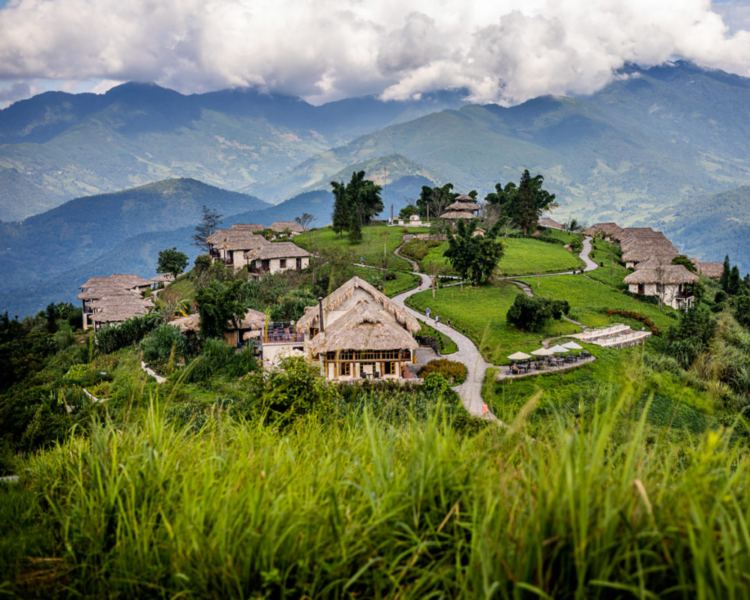 If you're looking for something truly unique, why not try out one of the local homestays? Many ethnic minorities living in Sapa welcome visitors into their homes and can provide a fascinating glimpse into daily life. Not only will they show you around some spectacular natural landscapes, but you'll also have a chance to learn about their culture firsthand. Plus, what could be more rewarding than helping support these rural communities directly?
Vacation rental apartments can also be found throughout the city and surrounding area if you prefer self-catering over hotel dining. Here you'll find fully furnished houses with all the creature comforts that make for a fun and relaxing vacation experience. From cozy studios to spacious villas complete with swimming pools and gardens, there's sure to be something suitable for any group size or budget.
No matter where you choose to stay during your time in Sapa, rest assured that this beautiful mountain town has something special waiting just around every corner! With so many incredible sights and activities on offer, your days here are sure to be full of adventure…
Recommended Activities For Sapa Tour From Hanoi: 2 days
When it comes to activities, Sapa is a great place for outdoor adventurers. There are plenty of hiking and trekking opportunities, as well as some amazing markets, villages, and cooking experiences.
For those who love the outdoors, there are numerous trails that you can explore. From easy hikes up to Cat Cat village to more challenging routes through Muong Hoa Valley and Fansipan Mountain peak – the highest mountain in Vietnam at 3143m above sea level. You'll be rewarded with breathtaking views of stunning landscapes along the way!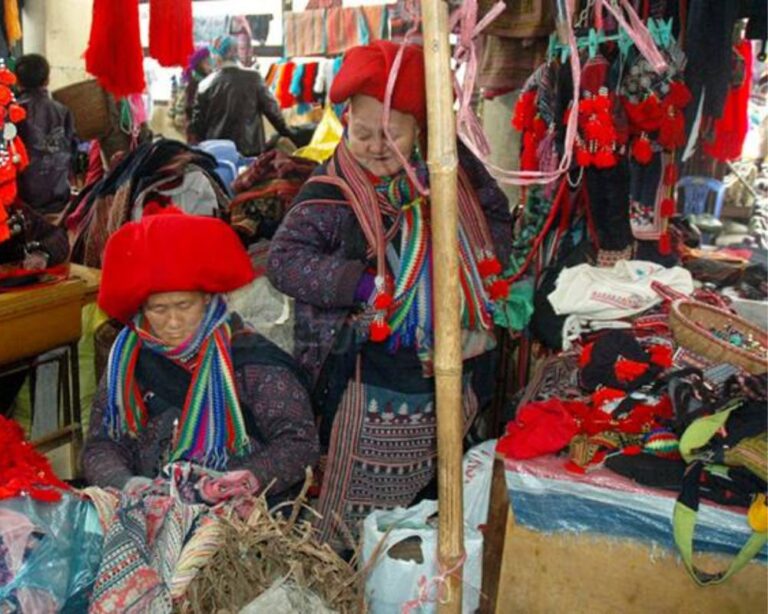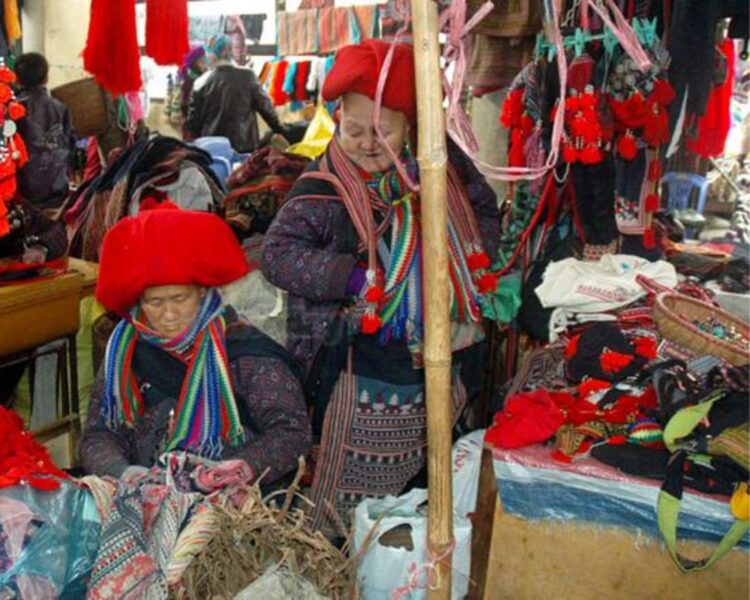 If you're looking for something different than hiking or trekking, then why not visit one of Sapa's bustling markets? Here you'll find everything from fresh produce to handicrafts made by local ethnic minorities. For a true cultural experience, head to Ta Phin Village where you can learn about traditional customs and join in on a cooking class.
Sapa truly has something for everyone! Whether your preference is exploring nature or experiencing unique cultures, this beautiful area will provide an unforgettable experience. So come prepared with your camera and get ready for adventure!
Tips For Planning A Sapa tour 3 days 2 nights
Exploring Sapa is a journey that you'll never forget. Planning your trip correctly will ensure you make the most of this unique destination, so let's dive into some tips for making it a reality!
When planning your Sapa tour, one of the first steps should be to decide on transportation. You can travel from Hanoi to Sapa by bus or train – both offer plenty of options and are easy ways to get there. If you prefer additional comfort and luxury, consider taking an overnight sleeper train as it's a great way to save time and money. Once in Sapa, you can easily explore the local attractions with tuk-tuks or taxis.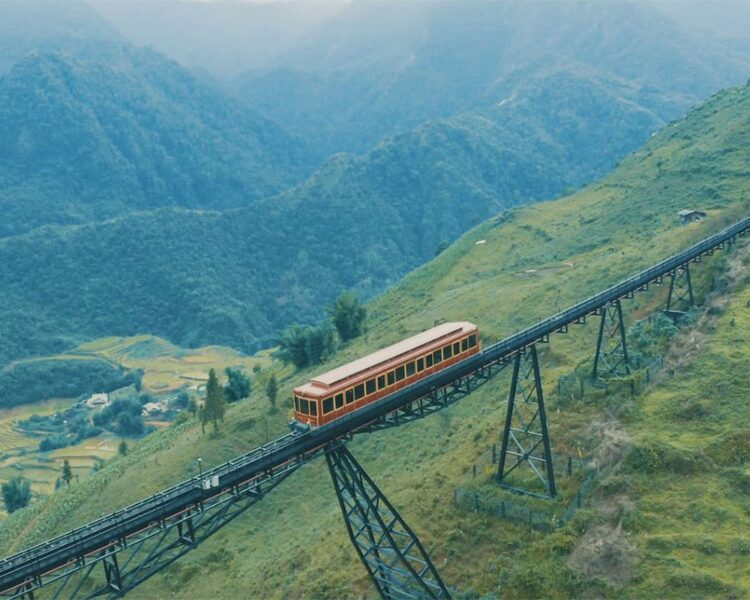 Once you've got your transport sorted out, start thinking about packing essentials for your Sapa adventure. Make sure to bring waterproof clothing, sturdy shoes suitable for hiking, sunscreen, insect repellent, and a hat – these items will help keep you safe and comfortable during your travels. It's also important to pack snacks such as nuts or energy bars in case of hunger strikes while exploring!
Now that all the practicalities have been taken care of, it's time to think about what type of activities and attractions you'd like to experience during your visit. From trekking through stunning rice terraces and waterfalls to discovering hidden caves deep in the jungle – there is something here for everyone. Be sure not to take advantage of every opportunity offered when visiting this beautiful region and create special memories that will last forever!
Cost considerations come next…
Cost Considerations
Now that you've got the basics of planning your trip to Sapa down, it's time to talk about cost considerations. When it comes to budgeting for a great Sapa tour, there are plenty of affordable packages and cost-saving strategies out there.
The best way to make sure you get the most bang for your buck is by researching pricing comparisons between different tour operators in the area. Look at their itineraries and read reviews from past customers before making a decision. You'll want to go with someone experienced and reliable, so don't be afraid to ask questions!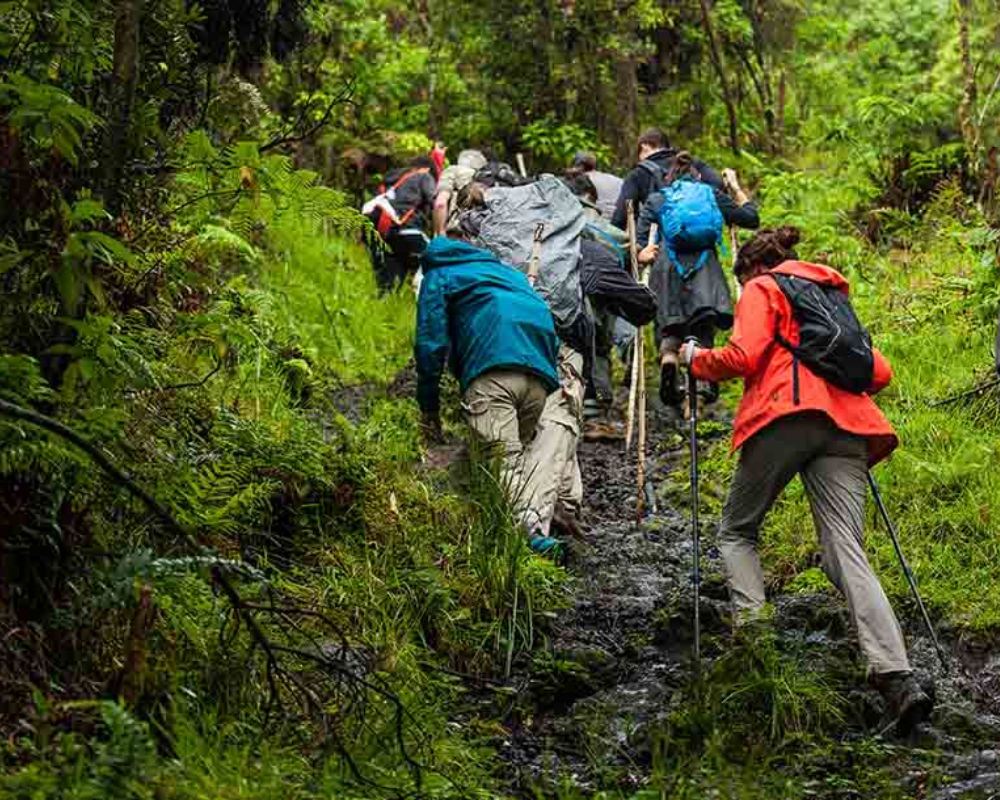 Finally, if you're looking for an economical option without sacrificing quality, consider booking a cost-effective tour package. This type of package typically includes transportation, accommodation, meals, and activities all bundled together. It can save you money while ensuring that every aspect of your trip runs smoothly – no stress necessary!
Best Sapa Tours Frequently Asked Questions
How Long Should I Plan To Stay In Sapa?
Are you wondering how long to stay in Sapa for the perfect vacation? Planning your trip duration is a key part of making sure that you get the most out of your time away. Here, I will discuss what factors influence the length of your Sapa tour and provide some tips on getting the best out of it.
When considering a Sapa trip duration, several elements must be taken into account: Firstly, consider how much time you have available; if you only have one week then this may limit the number of activities and destinations you can visit. Secondly, decide on an itinerary – choose from attractions such as Muong Hoa Valley or Fansipan Mountain, both offering breathtaking scenery and exciting experiences. Thirdly, think about budget constraints – longer trips tend to cost more than shorter ones due to accommodation costs and other expenses. Finally, make sure that you factor in rest days so that you can recharge after all your exploring!
To help ensure that your Sapa stay duration gives you everything that you want from it:
Research different tours before booking – read reviews and ask questions to find something suitable for your interests and needs.
Take advantage of local knowledge – talking with locals can give insights into hidden gems off-the-beaten tracks which would otherwise go unnoticed!
Set realistic expectations – remember that no place is perfect; don't let any negative comments spoil your experience entirely!
Give yourself enough flexibility – keep an open mind when planning activities so that unexpected opportunities won't be missed during your Sapa vacation length!
Sapa has plenty to offer visitors looking for adventure and relaxation alike; considering these points when deciding on a trip duration should guarantee an enjoyable journey where new memories will be made every step of the way! With careful planning and sensible decisions, Sapa promises unforgettable moments filled with captivating sights and sounds – why not start planning yours today?
What Are The Best Times Of Year To Visit Sapa?
Are you looking for the best time of year to visit Sapa? Planning your trip is important, as it can help ensure that you have an unforgettable experience. As a sapa tour guide and travel expert, I'm here to tell you that there are many incredible times throughout the year to explore this amazing region in Northern Vietnam!
When traveling to Sapa, you should consider the following factors: climate, temperature, humidity, rain patterns, and festivals. The ideal time to visit Sapa is during the dry season between October and April. During these months temperatures range from 15°C – 20°C (59°F – 68°F), making them perfect for trekking or exploring some of Sapa's beautiful attractions. Here are my top four reasons why autumn and winter are the best times of year to visit Sapa:
Milder Temperatures: Autumn and winter bring milder temperatures which make outdoor activities like hiking more enjoyable.
Less Rainfall: These seasons also bring less rainfall so there's less chance of getting wet while engaging in activities such as biking or kayaking.
Spectacular Scenery: With lower temperatures come stunning mountain views with lots of foggy misty days that create a truly picturesque atmosphere.
Festivals & Celebrations: Wintertime brings plenty of traditional festivities including Tet Trung Thu (Moon Festival) which is celebrated on the fifteenth day of August according to the lunar calendar. This festival includes dragon dances, parades through town, and floating lanterns along riverside trails—all memories sure to last a lifetime!
No matter what time you choose to go on one of our amazing sapa tours, you're certain to enjoy breathtaking scenery, rich culture, and friendly locals who will welcome you into their homes with open arms. So don't wait any longer; start planning your dream vacation today!
Are There Any Safety Considerations I Should Be Aware Of When Traveling In Sapa?
Exploring a new place can be like taking a leap of faith – exciting, yet scary. But when it comes to traveling in Sapa, Vietnam, there are some safety considerations you should keep in mind:
Pack light, but pack smart; make sure your belongings stay close by and secure
Stay on well-worn paths while hiking or trekking; take a tour guide if possible
Be aware of local customs and respect the culture of the area
As with any location around the world, it's important to exercise caution when visiting a new destination. When exploring Sapa's breathtaking landscapes – from its rolling hills to towering mountains – always be aware of potential risks associated with trekking and hiking. Make sure to equip yourself with proper gear such as sturdy shoes and water bottles. Additionally, seek out trustworthy locals who have experience navigating the terrain so that they can provide valuable insights into safe routes for exploration.
It's also essential to research and familiarizes yourself with local customs before embarking on your journey. Respectful engagement will ensure smooth transitions between destinations as you explore this unique region of North West Vietnam. Finally, never forget that although travel is full of wonderful opportunities for growth and discovery, it also requires being mindful of potential dangers along the way – especially in foreign countries where cultural expectations may vary greatly from what you're used to backing home. By following these tips for staying safe during your visit to Sapa, you'll maximize your experiences without compromising your security!
What Is The Best Way To Get Around Sapa?
When it comes to exploring Sapa, there are plenty of options available when it comes to getting around. Whether you're looking for an adventurous hike or a leisurely ride, you can find the local transportation and sightseeing opportunities that suit your needs. Here are my favorite ways to get around:
-Hiking: Taking a hike is one of the best ways to explore Sapa. You can enjoy stunning mountain views, as well as take in some of the area's cultural and historical sites along the way. If you're feeling particularly adventurous, consider taking on some more difficult hikes like Fansipan–the tallest peak in Vietnam!
-Riding: Riding is another great way to get around Sapa. Whether you choose to rent a motorbike or hop onto a local bus tour, there are many different ways to experience this beautiful region from behind two wheels. Plus, if cycling is more your speed, renting a bike and touring through nearby villages is also an option!
-Local Transportation: To make the most out of your trip and get immersed in local culture, I recommend trying out some of the traditional modes of transport such as ox carts and horse carriages. This will give you an insight into what life in rural areas looks like while still providing access to all the attractions Sapa has to offer.
No matter which mode of transportation you decide on, be sure to do plenty of research before embarking on your journey so that you can have a safe and enjoyable time in this unique corner of Vietnam!
What Is The Best Way To Find The Best Deals On Accommodations In Sapa?
Are you looking for the best deals on accommodations in Sapa? If so, you've come to the right place! I'm a seasoned tour guide and travel expert with years of experience helping tourists find their perfect Sapa accommodation. Whether it's finding an affordable option or simply getting the best value for money, there are lots of options available that fit any budget.
First, let me tell you about some of the different Sapa accommodation prices out there. From budget-friendly hostels to luxury resorts, there is something for everyone when it comes to great deals on accommodations in Sapa. You can compare various hotels and guesthouses online — this will give you an idea of what kind of amenities each one offers and what type of price range they fall into. Plus, many websites offer special discounts if you book your stay during certain periods.
Next up are the different types of accommodations available in Sapa. Depending on how much time you have here, you might want to look at homestays or even camping sites near popular tourist attractions such as Cat Cat Village and Y Linh Ho village. Of course, these tend to be more expensive than traditional hotel rooms but provide a unique insight into local culture and customs — something that makes your trip truly unforgettable! Finally, don't forget to read reviews before making any final decisions — they're often the best way to gauge whether a particular establishment is worth its cost or not.
No matter which type of accommodation you choose in Sapa, make sure it fits both your needs and your budget! With all the amazing options out there, I'm confident that you'll find just what you're looking for without breaking the bank. So go ahead – start researching those sapa accommodation prices today and begin planning your dream vacation tomorrow!
Conclusion
The beauty of Sapa is that it can be experienced in many ways. Whether you're looking for a romantic getaway, an adventure tour, or an educational experience – there are plenty of options to choose from.
No matter which way you decide to explore this beautiful region, one thing is certain: You will not regret your decision! From the stunning mountain views and lush green valleys to the unique culture and friendly locals – there truly is something here for everyone.
So if you're planning on visiting Sapa soon, don't forget to research all the amazing options out there. There's no better way to make sure that your trip is as memorable and enjoyable as possible than by giving yourself enough time to plan and prepare for it properly! I guarantee that once you do so, you'll be thanking yourself later when it comes time to enjoy all the sights and activities that await within these incredible mountainside villages.
Sapa 1 Day Tours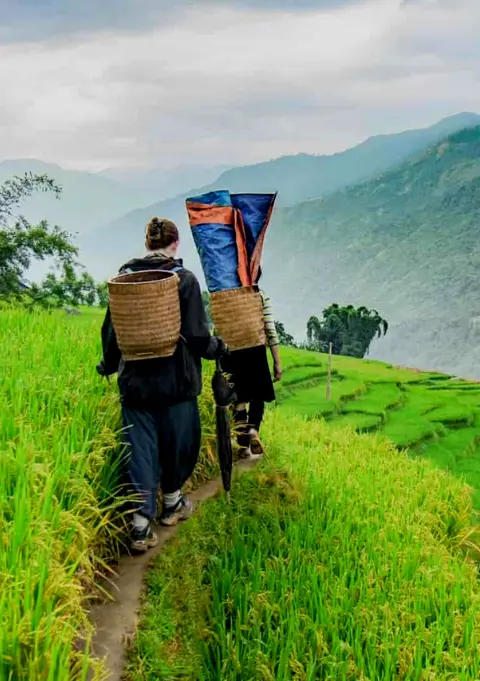 1 day experience
Moderate to challenging
Cultural immersion & active adventure
Rice fields, valleys & villages
​Private tours
Vegan-friendly
Sapa 2 Day Tours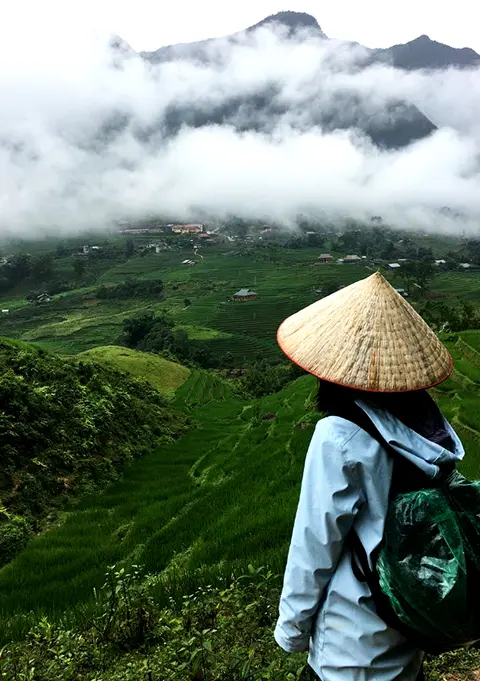 2 days 1 night experience
Moderate to challenging
Cultural immersion & active adventure
Mountains, valleys, rice fields and villages
​Private tours
Vegan-friendly
Sapa 3 Day Tours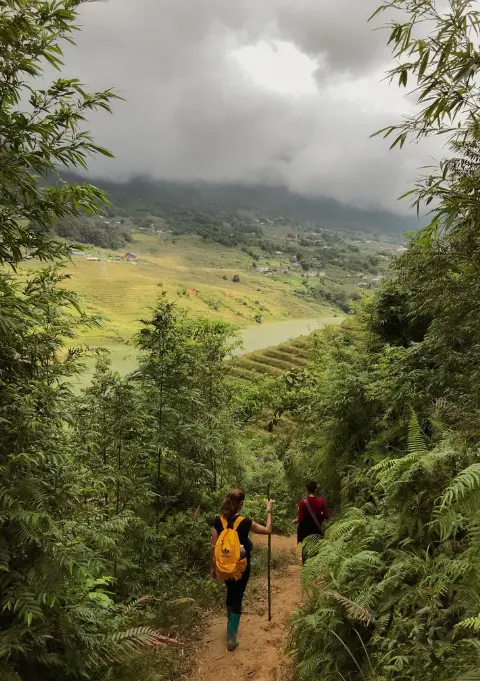 3 days 2 night experience
Moderate to challenging
Cultural immersion & active adventure
Mountains, valley, rice fields & villages
​Private tours
Vegan-friendly
Sapa 4 Day Tours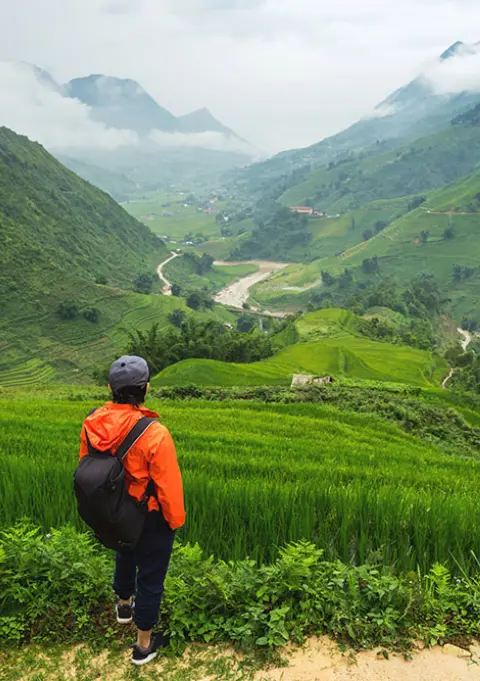 4 days 3 night experience
Moderate to challenging
Cultural immersion & active adventure
Mountains, valleys, rice fields & villages
​Private tours – Less Touristic
Vegan-friendly