Recently updated on March 10th, 2023 at 07:03 pm
In this guide, I'll be taking you on an unforgettable journey into the stunning Vietnamese countryside. You'll learn about the best routes to take while trekking, what kind of gear you should pack, and how to stay comfortable as you traverse some of the most beautiful terrain imaginable. Plus, I'll provide insider tips on where to find great local food along the way and which villages offer unique souvenir shopping experiences.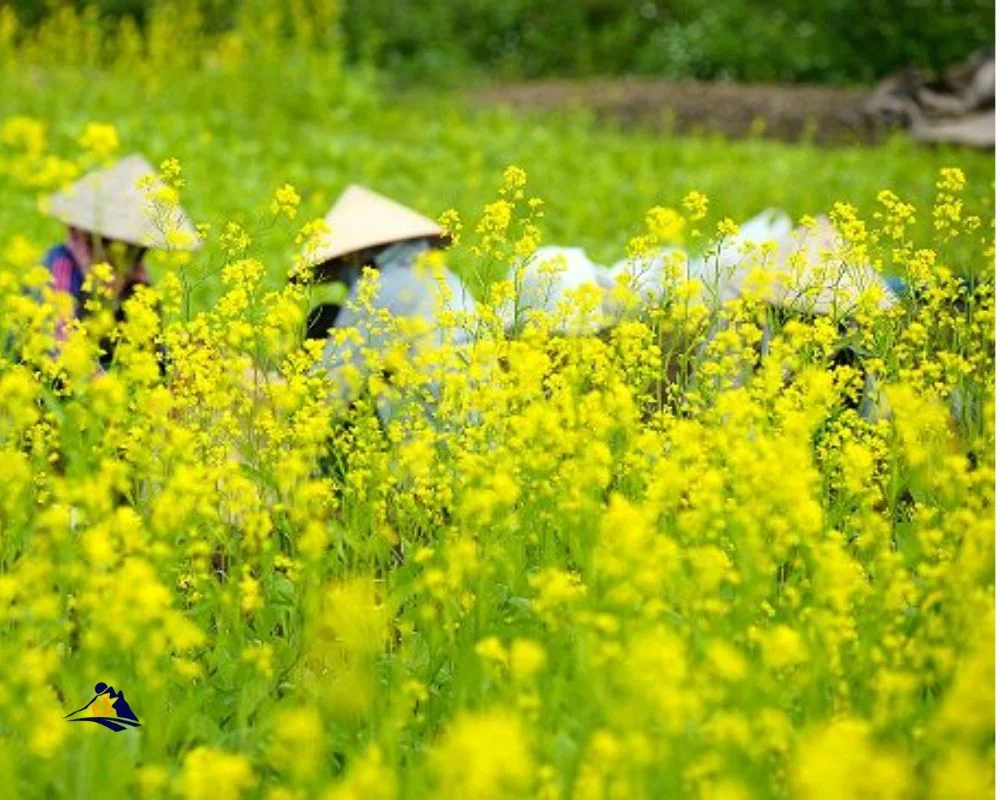 Welcome to the ultimate guide for Sapa Trekking in Spring! If you're looking for a fun-filled, adventure-packed getaway that will make your heart race and your spirit soar, then this is the perfect trip for you. As someone who has trekked through Sapa countless times during springtime, I can attest that it's a truly breathtaking experience. From its lush green rice terraces and towering limestone mountains to its diverse wildlife and rich cultural heritage, there are so many amazing things to explore here.
By the time you reach the end of this article, I hope that you'll have all the information necessary to plan an incredible Sapa trekking excursion this spring. So grab your hiking boots and prepare yourself for a life-changing journey – I guarantee you won't regret it!
History Of Sapa
Sapa is a small mountain town located in the northern reaches of Vietnam. It's an ethnically diverse area, home to seven different ethnic minority groups that have been living here for centuries. The region has become well-known as one of Vietnam's premier trekking destinations, with stunning views of lush green valleys and rugged mountains. Sapa history stretches back thousands of years, but it was only discovered by international travelers in the 1990s. Since then, Sapa treks have become increasingly popular among outdoor enthusiasts looking to explore this magical corner of the world.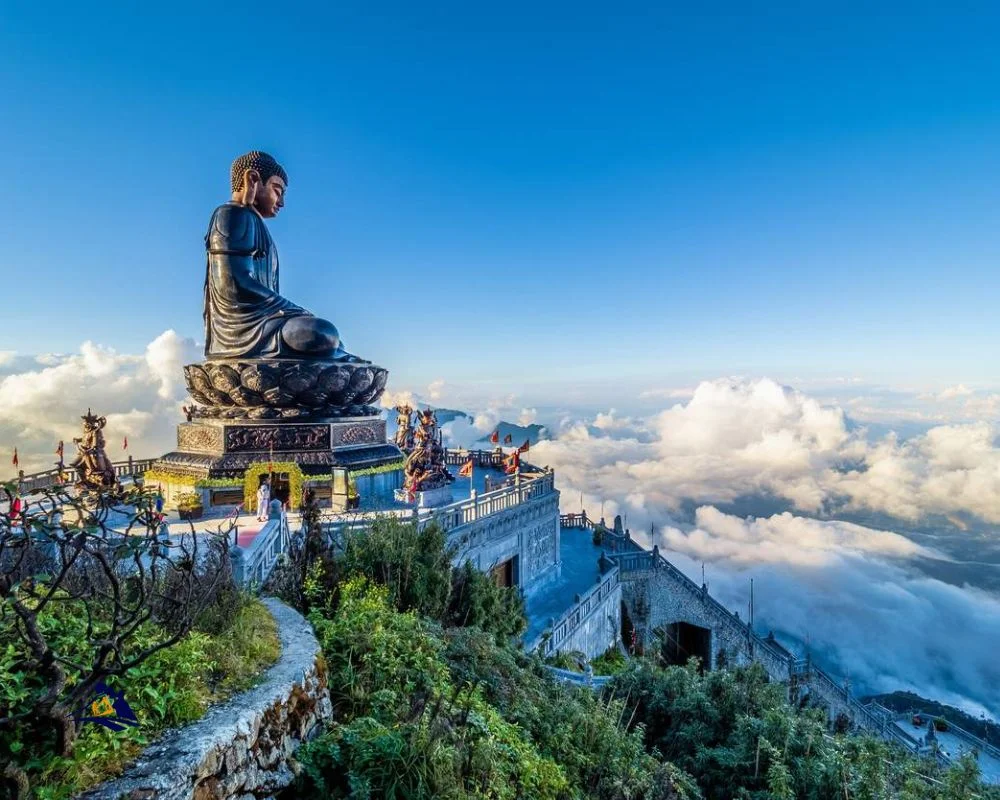 The most famous trail is the Fansipan Mountain Trek, offering panoramic vistas of terraced rice paddies and traditional Vietnamese villages nestled into the hillsides. Other trails take visitors through ancient tribal settlements where they can immerse themselves in local culture or just enjoy the breathtaking beauty of Sapa's many mountains. There are also plenty of opportunities for adventure seekers who want to challenge themselves on more rigorous hikes up nearby peaks like Ham Rong or Ta Van Peak. No matter what kind of experience you're after, there's something for everyone when it comes to exploring Vietnam's Sapa mountains.
So if you're ready to get out into nature and find yourself surrounded by breathtaking scenery and fascinating cultures, then now is your chance! With its unique blend of cultural heritage and natural beauty, a Sapa trekking spring trip may be just what you need to escape from everyday life – so why not start planning yours today?
Preparation For A Trekking Trip
Once you've familiarized yourself with the history of Sapa, it's time to start planning your trekking trip. As an experienced Sapa trekker, I'm here to provide some tips and advice on how best to prepare for a successful spring trek.
First things first: what gear do you need? Good quality clothing that is lightweight yet durable enough to protect against the elements is essential. Make sure you have plenty of warm layers, as temperatures can drop significantly at night in the mountains. You'll also want waterproof hiking boots; don't forget gloves and a hat too! Don't worry about lugging around lots of heavy equipment – just bring along trail maps so you know where you're going, and be mindful of potential hazards like slippery slopes or steep inclines.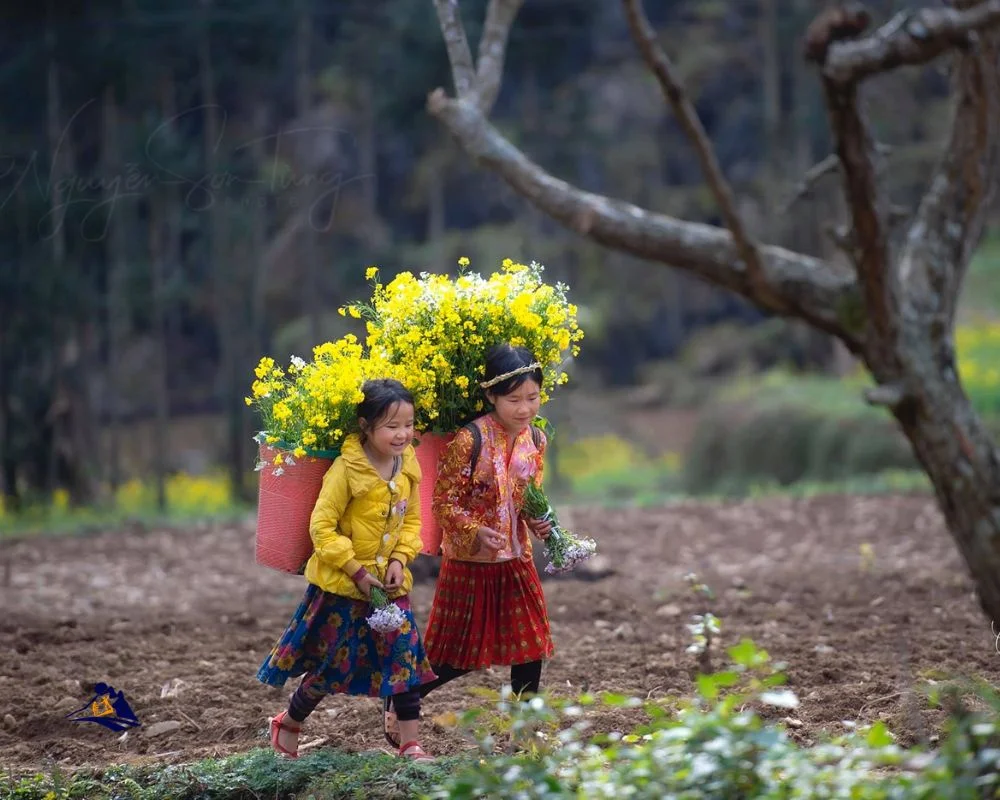 When deciding which trails to explore, make sure you know their locations beforehand so that you don't get lost. Researching online or consulting with locals will help ensure that you find the most suitable route for your skill level and fitness ability. Most importantly though, pick somewhere safe – remember that there may not always be cell reception while out in the wilds of Sapa! If possible, try going with someone who knows the area well, such as a local guide or tour operator.
Now that we've got all our preparations sorted out let's talk about the best routes for trekking this spring season.
The Best Treks In Sapa
Savoring Sapa's stunning scenery is best done on foot, and springtime offers the perfect opportunity to explore its many trekking routes. From novice hikers to experienced adventurers, there is something for everyone among these breathtaking trails. Here are some of the top trekking routes in Sapa during spring:
First up is Ta Van village, nestled between rolling hills and lush rice paddies. This moderate-level hike takes around three hours with a stop at Giang Ta Chai village along the way. A great introduction to hiking in Sapa!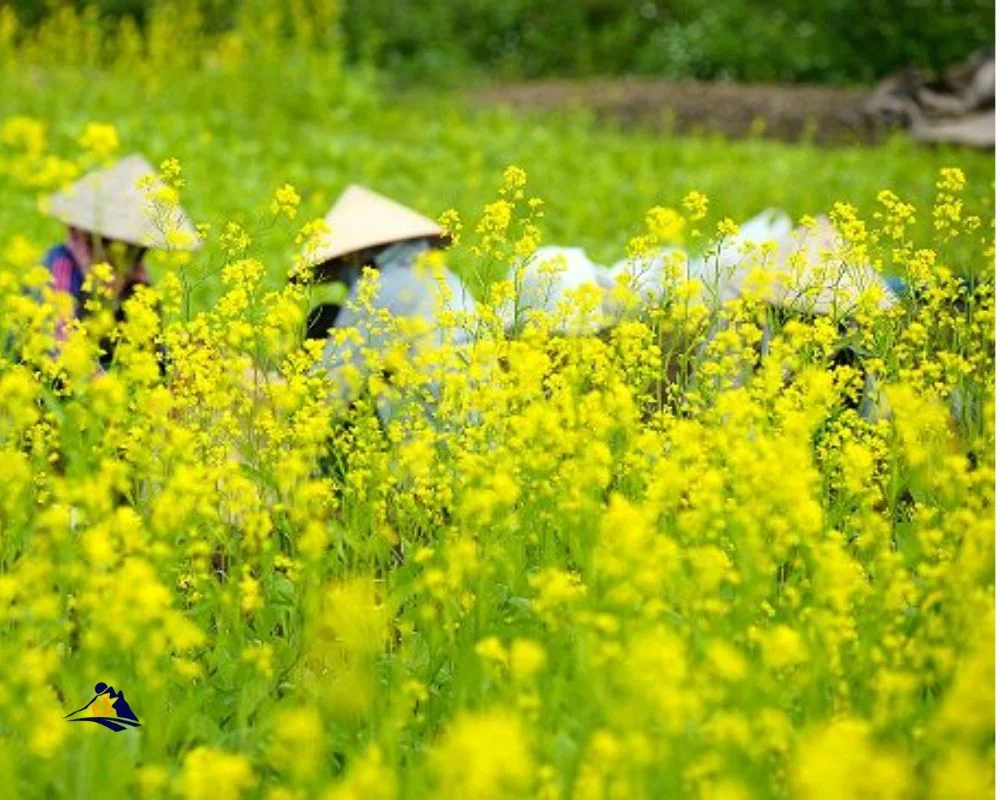 Next, try the Cat Cat trail – an ideal option for beginners looking for a short but rewarding hike that leads through traditional Black H'mong villages including Lao Chai and Y Linh Ho. Spectacular views await those who make it to Silver Waterfall before heading back down into town.
Finally, no visit to Sapa would be complete without taking on Fansipan Mountain – Vietnam's highest peak at 3143m above sea level! The two-day journey typically begins from Tram Ton Pass, where you can admire wonderful vistas over terraced fields and mountains as far as the eye can see. It's certainly not one for faint hearts!
With so many incredible options available, now all you need to decide is which route will provide your ultimate escape this spring.
Sapa 1 Day Tours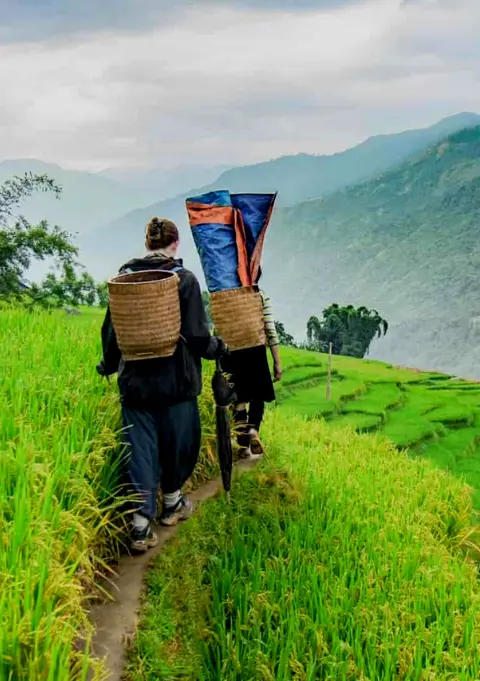 1 day experience
Moderate to challenging
Cultural immersion & active adventure
Rice fields, valleys & villages
​Private tours
Vegan-friendly
Sapa 2 Day Tours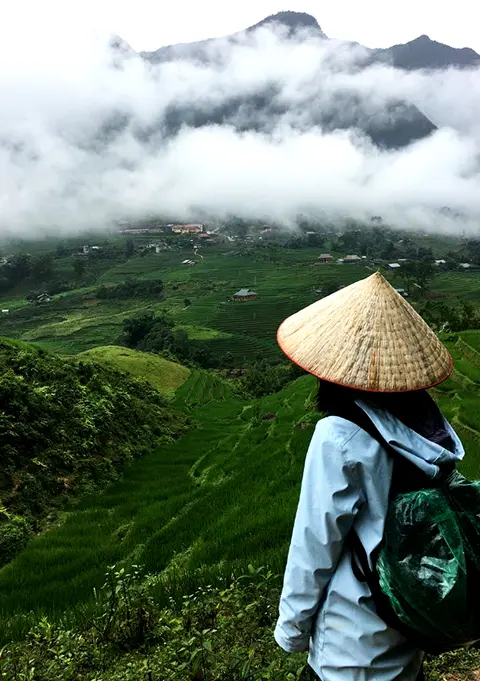 2 days 1 night experience
Moderate to challenging
Cultural immersion & active adventure
Mountains, valleys, rice fields and villages
​Private tours
Vegan-friendly
Sapa 3 Day Tours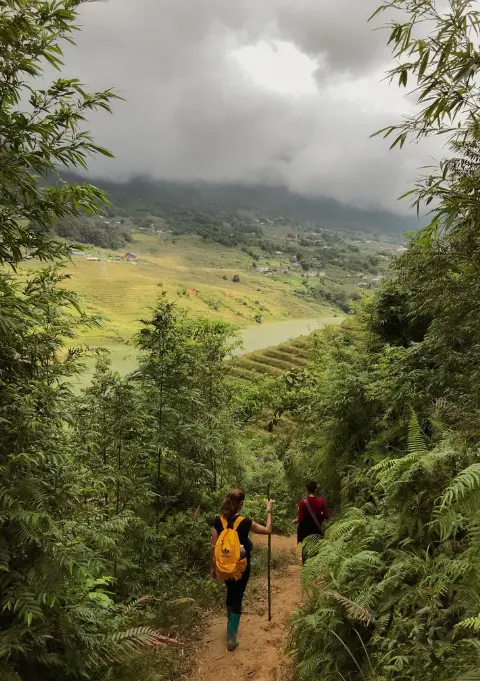 3 days 2 night experience
Moderate to challenging
Cultural immersion & active adventure
Mountains, valley, rice fields & villages
​Private tours
Vegan-friendly
Sapa 4 Day Tours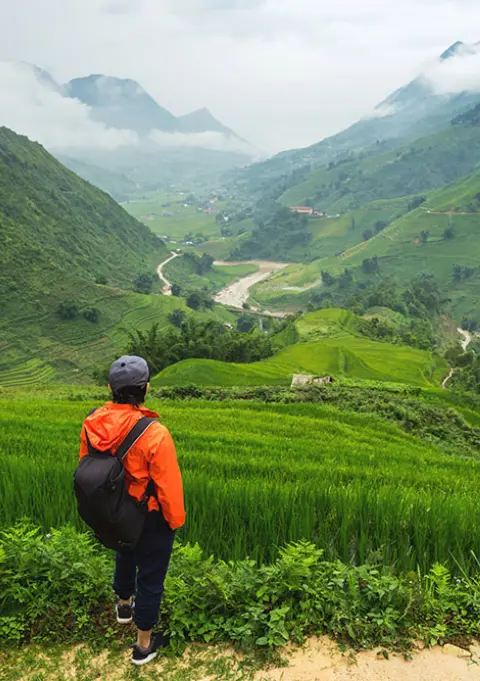 4 days 3 night experience
Moderate to challenging
Cultural immersion & active adventure
Mountains, valleys, rice fields & villages
​Private tours – Less Touristic
Vegan-friendly
What To Pack For Your Sapa Trekking Tour From Hanoi
When packing for your Sapa trekking adventure in spring, you want to make sure that you have all of the necessary supplies. Your trekking pack should include waterproof clothing and sun protection like sunglasses or a hat. A good pair of hiking boots is essential for traversing any terrain. Make sure you bring extra clothes as well—it gets quite chilly at night!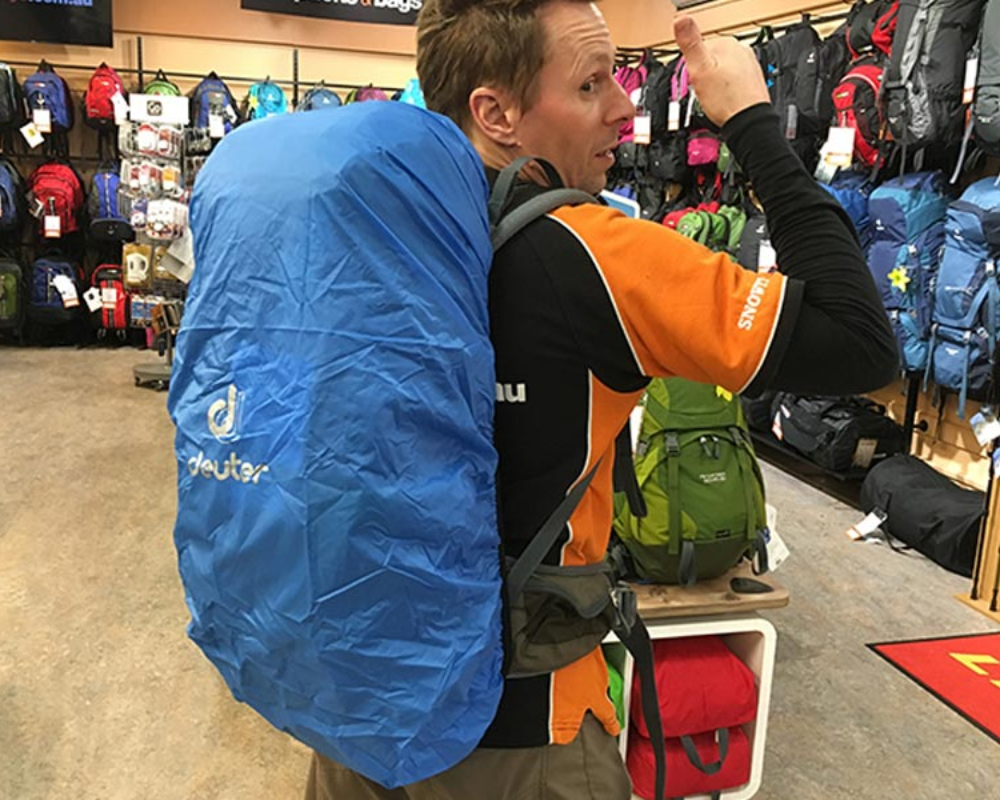 Additionally, snacks and other food items are important to keep your energy up during long treks. Pack enough water bottles so that everyone has an ample supply to stay hydrated throughout the day. And don't forget some toiletries; it's always nice to freshen up after a hike.
Be prepared with these essentials and you'll be ready for your journey! With everything packed away, now it's time to explore some local attractions on your way through Sapa Valley…
Local Attractions To Trekking In Sapa Without A Guide
As the sun begins to peek over the horizon, you can't help but feel excited as another day of adventure awaits. Sapa offers a wide range of attractions that will make your trekking experience even more memorable and enjoyable. From hill-tribe villages to terraced fields, waterfalls, and night markets, there is something for everyone here in Sapa.
One of the best ways to explore and appreciate the beauty of this region is by staying at a local homestay. This allows you to learn about their culture and customs while being surrounded by breathtaking views. Plus, it makes for an amazing photo op! The locals are incredibly friendly and welcoming; they'll be more than happy to show you around or take you on some guided tours through their village if you're looking for a unique insight into life in rural Vietnam.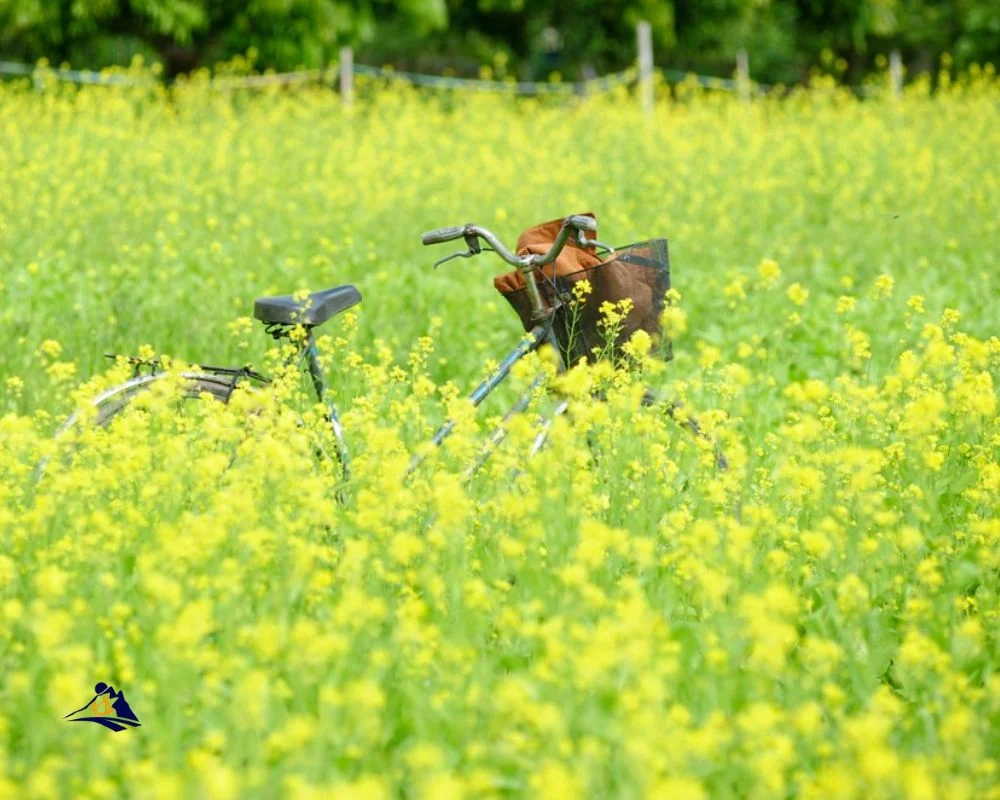 The area also boasts plenty of outdoor activities too – from visiting Sapa's famous rice paddies to taking a dip in one of its many stunning waterfalls. There's nothing like exploring these areas with friends or family – create memories that will last forever! And when evening falls, don't miss out on visiting the lively night market where you can sample traditional Vietnamese cuisine as well as pick up souvenirs from your time spent in Sapa.
No matter what type of traveler you are, there's something for everyone here – so get ready to enjoy beautiful landscapes and soak up all that this destination has to offer!
Safety Tips For Your Sapa Hiking Trails
Trekking in Sapa during the spring season can be a thrilling adventure, but it is important to be aware of your safety while out on the trails. Here are some key tips that will help ensure you have a safe and enjoyable trek:
Get familiar with the terrain – check maps beforehand and understand which areas may contain potential hazards such as cliffs or ravines. Also, read up on local weather conditions so you know what to expect when trekking.
Wear proper clothing and equipment – make sure you dress appropriately for the climate and wear sensible shoes with good grip. Bring plenty of water, snacks, sunscreen, and insect repellent if necessary.
Be alert at all times – stay focused on your surroundings and watch for any signs of danger such as wildlife or unstable ground conditions. Don't take unnecessary risks by venturing off-trail or crossing rivers without knowing their depth or currents.
Have an emergency plan ready – always let someone know where you'll be going before setting off and carry a fully charged mobile phone in case of emergencies. It's also wise to tell people about your intended route in advance so they can locate you quickly if needed.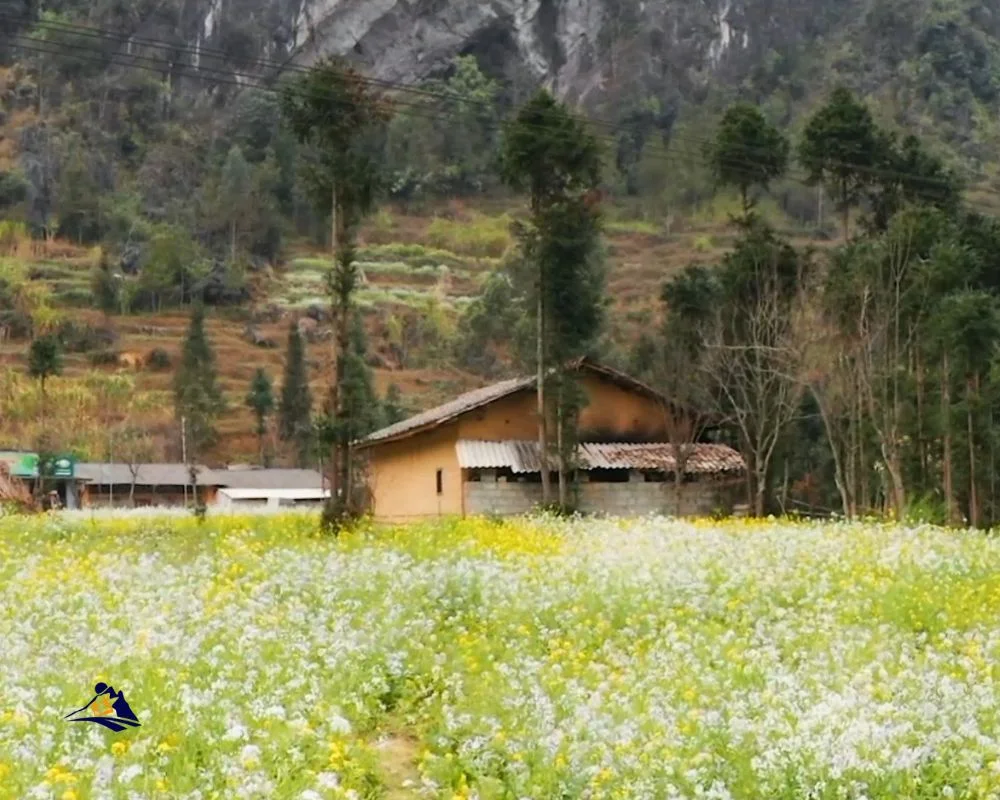 By following these simple safety tips, you can rest assured that your Sapa trekking experience this spring will not only be incredibly enjoyable but also safe!
Frequently Asked Questions
What Are The Average Temperatures In Sapa During The Spring?
If you're planning a trek in Sapa during the spring, you'll want to be prepared for the weather. Knowing what temperatures to expect can help ensure that your experience is comfortable and enjoyable. So what are the average temperatures in Sapa during the spring?
The temperatures in Sapa vary significantly depending on location and altitude. Generally speaking, however, it's safe to say that Sapa experiences mild-to-warm days with cool nights from March through June. The highest daily temperature averages around 25°C (77°F), while overnight lows range between 10°C (50°F) and 15°C (59°F). Of course, these numbers may vary slightly depending on where you go for your trekking adventure.
One thing to consider when preparing for Sapa trekking in spring is precipitation levels. Rainfall peaks at this time of year and if you're not used to wetter conditions it could affect how much fun you have on your journey! Fortunately, there are some great ways to avoid getting caught out by rain or other bad weather; such as checking local forecasts ahead of time or investing in good quality waterproof clothing. With proper preparation, you should still be able to enjoy all that Sapa has to offer despite any inclement weather conditions.
So whether you're looking forward to enjoying sunny days with light breezes, or cooler evenings perfect for camping under starry skies, understanding Sapa's seasonal climate will help make sure that your trip unfolds just as planned – no matter the weather!
What Type Of Terrain Can I Expect During My Trek?
Preparing for a Sapa trekking spring adventure requires knowledge of the terrain you'll be facing. From mountainous terrain to rugged trails, steep hills, and misty valleys, there's plenty to consider. Whether you're an experienced hiker or just starting, it pays to know what type of environment awaits you on your journey.
The beautiful landscapes of Sapa are filled with grassy plains and rolling green hills that stretch as far as the eye can see. As you venture further away from civilization, don't be surprised by the thick fog that blankets everything in sight – this is one of many features that give Sapa its unique character. But beware: while these open spaces may appear tranquil at first glance, they can quickly become treacherous when faced with inclement weather conditions and unexpected obstacles like hidden streams or fallen trees. To make sure your trek goes smoothly and safely, remember to always check the forecast before setting out.
No matter where you go in Sapa during springtime, you won't regret experiencing all that nature has to offer. Make sure to bring along sturdy shoes and appropriate clothing so that you can comfortably traverse through any terrain without compromising on safety or comfort. And above all else, never forget why you came here —to experience freedom!
Are There Any Additional Fees Or Permits Required For Trekking?
Trekking in spring is a popular activity for many adventurers, so it's important to know what fees and permits are required. Are there any additional costs or permits necessary for trekking? Yes, depending on where you plan to go, the type of terrain, and when you're doing your trek. Here are four things you should be aware of:
Sapa Trekking Fees: Depending on the route taken, some treks may require an entry fee that covers the maintenance of trails and other amenities used along the way. Check before booking if this applies to your trekking route.
Trekking Permit Required: Some treks may also require a permit from the local government or park authority before starting your hike. Make sure you research any permits needed beforehand as they can add to the cost of your trip.
Trekking Permit Costs: The cost of these permits vary depending on location but typically ranges between $10-20 USD per person per day (or sometimes less).
Sapa Trekking Permits: Be sure to obtain all necessary permits before beginning your trek to avoid potential fines or delays during your adventure!
As an experienced Sapa trekker myself, I can attest that researching fees and obtaining proper documentation ahead of time will save headaches later down the road – not only will it make planning easier but it could potentially open up new paths and routes that wouldn't be available without the right paperwork in hand. Knowing about extra fees and getting all relevant documents for your particular area will ensure a smooth start to your journey; no matter which trail you decide upon come springtime!
Are There Any Recommended Guides Or Tour Operators In Sapa?
Are you interested in trekking Sapa this spring? Well, if so, finding the right guide or tour operator is key. Luckily, there are plenty of recommended guides and tour operators to choose from when it comes to trekking in Sapa during Spring. From fees to permits and tours – here's your quick guide on how to find the perfect option for you.
First up, let's talk about what kind of fees and permits you'll need before starting a trekking trip in Sapa. The good news is that most tour operators include these costs as part of their packages; however, make sure to double-check with them beforehand just in case! Additionally, many local governments require visitors to purchase certain permits before embarking on an adventure. To avoid any potential issues, be sure you're familiar with the regulations ahead of time.
Next up: look into which guides or tour operators come highly recommended for trekking trips in Sapa. A great place to start would be online reviews or asking around among experienced travelers who've already been there. If possible, research each company thoroughly before committing – get a feel for their experience level and customer service standards by reading testimonials and speaking with past customers directly (if available). This will help ensure that your journey goes smoothly and without any surprises.
It may take some extra effort but ultimately selecting the right guide or tour operator can enhance your overall experience of Sapa trekking in springtime. Do your homework beforehand, compare different options side-by-side until you find one that feels like the best fit for your needs – then go out there and enjoy every minute of your amazing outdoor adventure!
What Is The Best Time Of Day To Start A Trek?
To get the most out of a trekking experience in Sapa, it pays to consider when is the best time of day to start. It's often said that there's no time like the present and this could not be more true for a Sapa spring trek. One idiom which springs to mind is 'the early bird catches the worm'. As such, an early-morning-start can provide fantastic views as you watch the sunrise over majestic peaks and valleys. Sunrise treks also tend to have fewer people on them so you'll feel like you've got the place all to yourself!
Daylight treks are popular too but if you're looking for something with a little less hustle and bustle then morning hikes might be your thing. This option allows plenty of time for exploring and taking photos during daylight hours without feeling too rushed or missing anything important while still allowing enough time before sundown. Plus, evening treks offer spectacular sunsets – making sure the last few moments of your trip are just as special as your first!
No matter what type of trek you choose, always ensure that you're prepared with emergency supplies such as food/water, sunscreen, appropriate clothing, etc. And don't forget to take some breaks along the way to soak up the beauty around you – after all, who doesn't love getting away from it all? With these tips in mind, choosing a suitable time for your Sapa spring trek should be easy peasy!
Conclusion
When it comes to trekking in Sapa during spring, there's no better time than now. The temperatures are warm and pleasant, the terrain is varied and exciting, and you can easily find experienced guides or tour operators that will lead you on your journey.
The best way to experience this stunning area is early in the morning when everything is still cool and fresh like a dewy glass of water. As you make your way through the lush green rice paddies, verdant forests, cascading streams, and serene mountain peaks, you'll feel as if each step has been touched by magic – like walking through an enchanted dreamscape.
Trekking in Sapa during spring gives travelers a chance to reconnect with nature while enjoying some truly breathtaking scenery. Whether you go alone or hire a guide, I guarantee that you won't regret taking the opportunity to explore this incredible region at its most beautiful moment – every twist and turn feels like discovering a hidden treasure! It's an experience that's sure to stick with you for years to come – as unforgettable as fireflies lighting up the night sky.
Sapa 1 Day Tours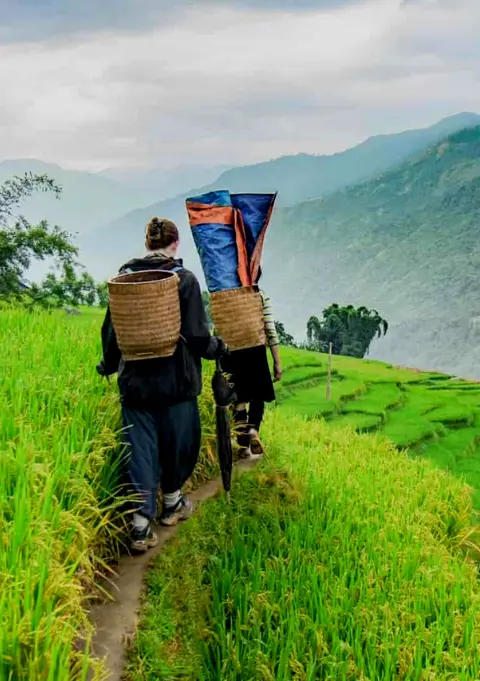 1 day experience
Moderate to challenging
Cultural immersion & active adventure
Rice fields, valleys & villages
​Private tours
Vegan-friendly
Sapa 2 Day Tours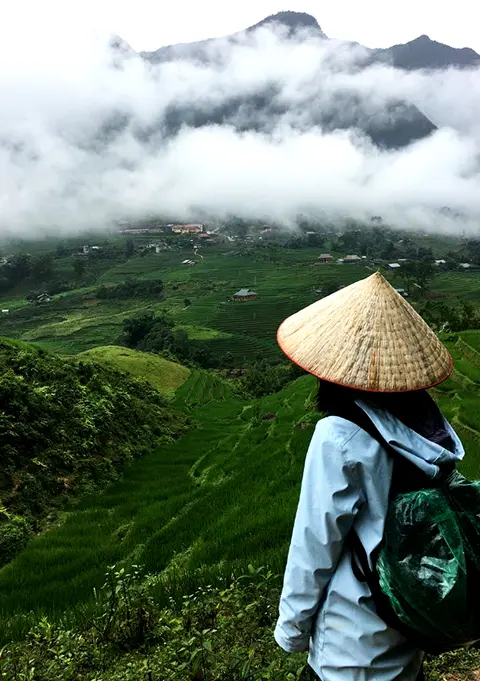 2 days 1 night experience
Moderate to challenging
Cultural immersion & active adventure
Mountains, valleys, rice fields and villages
​Private tours
Vegan-friendly
Sapa 3 Day Tours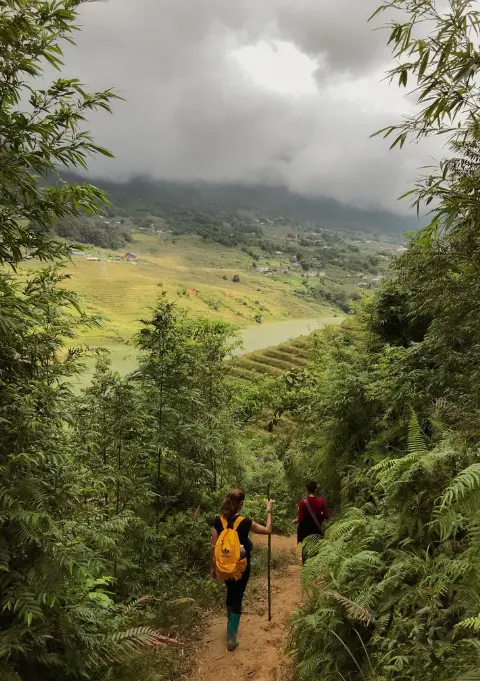 3 days 2 night experience
Moderate to challenging
Cultural immersion & active adventure
Mountains, valley, rice fields & villages
​Private tours
Vegan-friendly
Sapa 4 Day Tours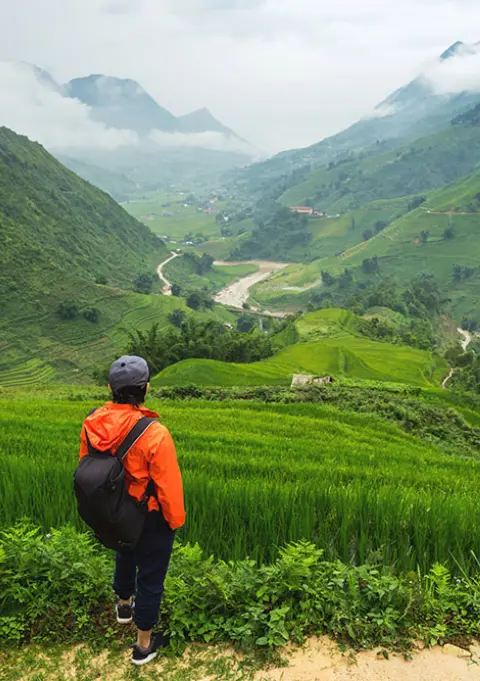 4 days 3 night experience
Moderate to challenging
Cultural immersion & active adventure
Mountains, valleys, rice fields & villages
​Private tours – Less Touristic
Vegan-friendly