Are you looking for the best Sapa trekking this autumn ? If so, look no further than Sapa trekking! I'm an experienced guide in the area and let me tell you: it's one of the most rewarding experiences out there. The beautiful landscapes, fresh air, and sense of freedom will leave you with memories to last a lifetime.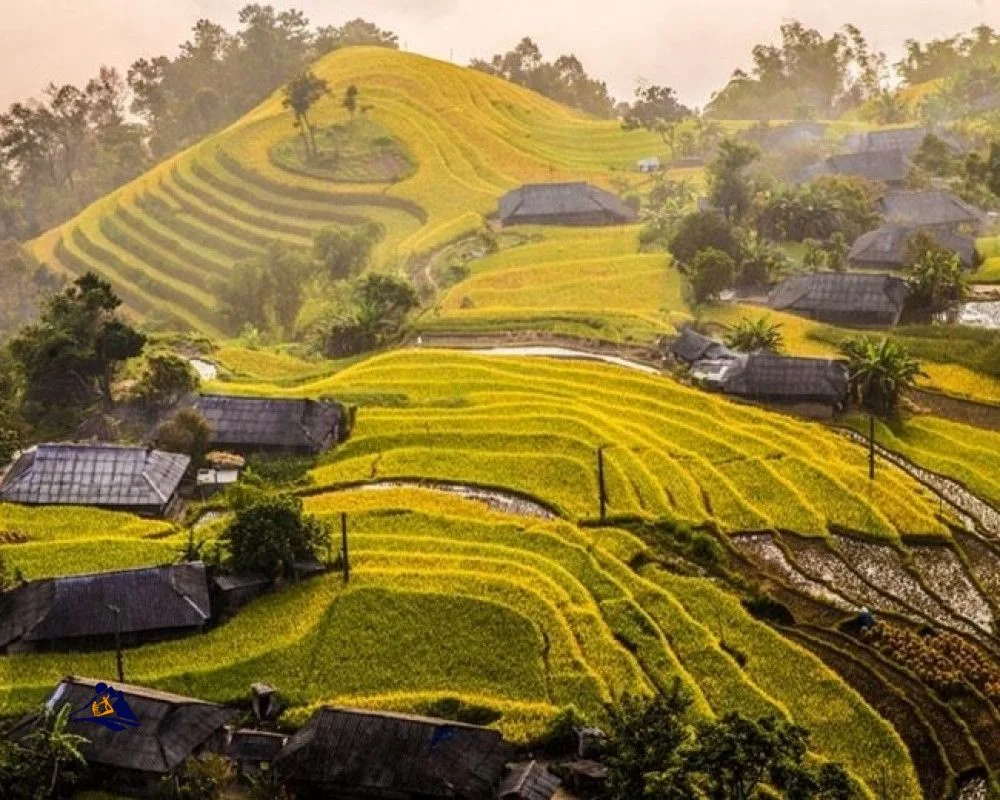 Sapa is located deep in Vietnam's northern mountains, which makes its climate perfect for hiking during the autumn months. From luscious green jungles to rolling hills filled with terraced rice paddies and cascading waterfalls, you'll be surrounded by stunning views wherever your feet take you. Not only that – but when staying overnight in traditional hillside villages, you can get a real glimpse into the culture and customs of local mountain life.
If all that sounds like something you'd love to do this season, then read on – because I'm going to give all my expert tips on how to make the most of your Sapa trekking adventure!
Overview Of Sapa
Are you looking for a place to experience the best of autumn? Look no further than Sapa – the stunningly picturesque destination that promises trekking thrills and breathtaking views. As an expert on sapa trekking, I'm here to tell you all about why autumn is the perfect time to visit this amazing region.
For starters, let's talk about the weather in Sapa during autumn. With temperatures ranging from 17-22°C (64-71°F), it's quite pleasant outside without being too hot or too cold. Plus, with low humidity levels, comfortable nights, and clear skies throughout October and November – your trekking adventure is sure to be enjoyable!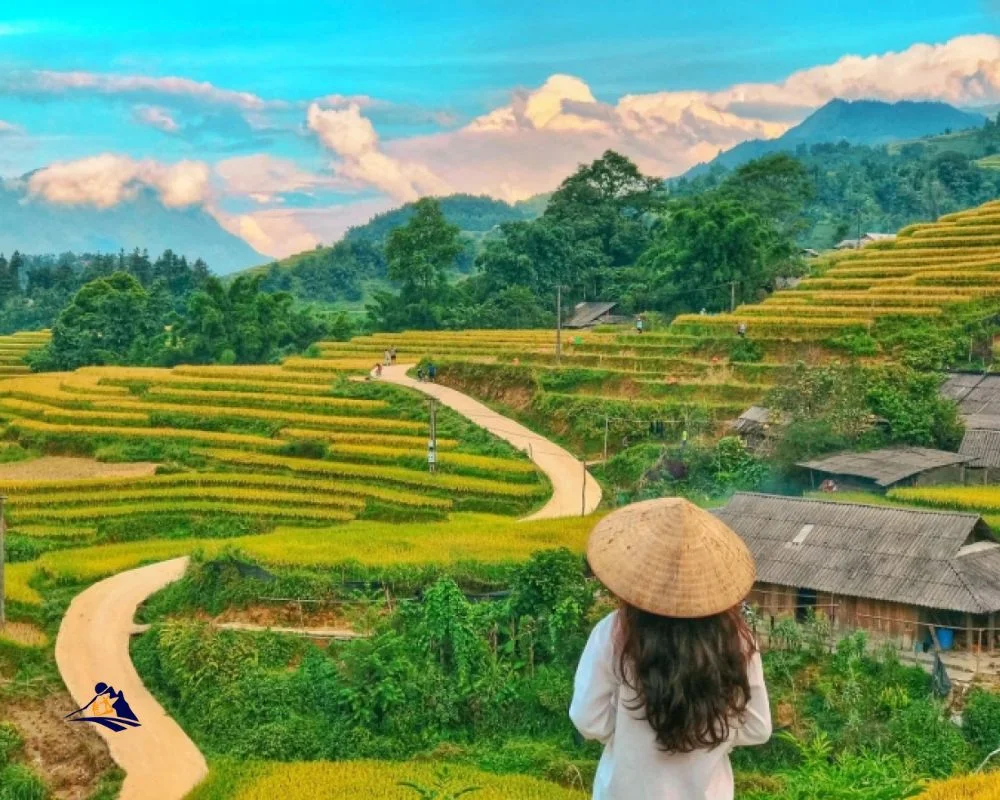 Trekking through Sapa's lush valleys and terraced rice fields will give you a full appreciation of nature's beauty at its finest. The vibrant colors of changing leaves paint a glorious mosaic over the landscape while foggy mornings are certain to amaze any traveler who values serenity and tranquility. So, if you're ready for some unforgettable Sapa trekking experiences this autumn season– don't miss out on what Sapa has to offer!
With that said, let's move on to discussing when exactly would be the best time to visit this charming mountain town…
Best Time To Visit
If you're planning a trekking adventure in Sapa, Vietnam, then autumn is the best time to visit. The weather during this season is mild and pleasant with temperatures ranging from 15°C to 22°C. This makes it ideal for outdoor activities like hiking and camping as well as sightseeing around the city. The days are sunny and clear which allows for great views of the surrounding mountainside villages.
Autumn also marks the beginning of the rice harvesting season in Sapa so it's an amazing time to witness traditional farming practices that have been passed down through generations. Locals dress up in their colorful attire for festivals such as Bach Ma Temple Festival or Ban Phan Sao Festival where they celebrate agriculture and its bounty. It's worth checking out if you want to explore local culture!
The landscapes are breathtakingly beautiful during this period too with lush vegetation, vibrant colors, and fresh air – making it one of the most popular times to trekking in Sapa. So, if you're looking for a unique experience amidst nature then visiting Sapa during autumn should be your top choice! With all these wonderful things on offer, there's no doubt that autumn is indeed the perfect time for a trekking getaway in Sapa.
Recommended Routes
Sapa trekking in autumn is an experience like no other. The crisp air, the stunning rolling hills and mountains, and the unique colors of the season make for a truly breathtaking adventure. As a Sapa trekking expert, I recommend taking your time to explore some of the most incredible trails that Sapa has to offer during this season.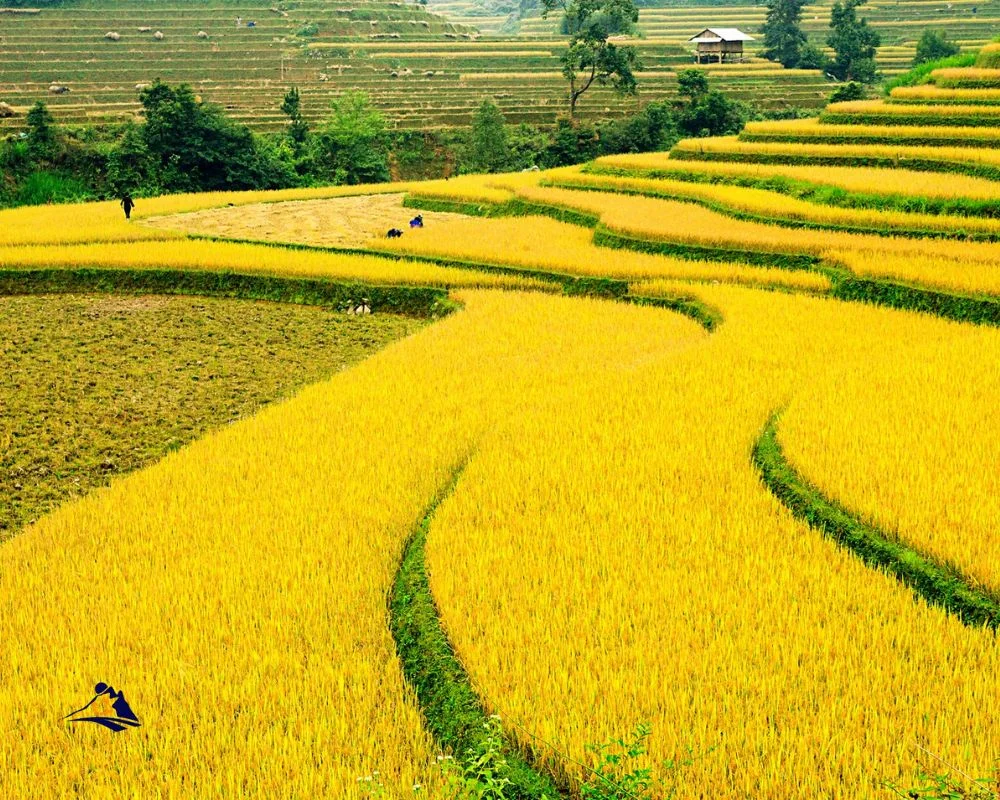 The Muong Hoa Valley trail is one such route that should not be missed – it takes you through lush terraced rice paddies, giving you a glimpse of traditional Hmong life along the way. For those feeling adventurous, there's also Lao Chai – Ta Van which passes by many small villages with unforgettable views over the Fansipan mountain range. If you're looking for something more challenging then why not check out Y Linh Ho-Lao Xeng-Ban Ho? This particular route offers plenty of opportunities to explore different cultures as well as discover hidden waterfalls amongst spectacular scenery!
No matter what type of trail you choose for your autumn trekking in Sapa, you are sure to have an amazing experience full of new sights and sounds. With so much natural beauty around every corner, it's easy to get lost in its wonderment—so don't forget to bring essential gear and equipment on your journey!
Essential Gear And Equipment
When it comes to trekking in Sapa during autumn, having the right gear and equipment is essential. Firstly, you'll need a good pair of hiking boots that fit comfortably and provide a solid support for your ankles. Make sure they're waterproof as well! Secondly, you'll want a waterproof jacket or poncho – depending on how much rain you expect – plus a daypack for carrying supplies such as snacks, water bottles, and maps. Trekking poles are also recommended if you plan on facing some challenging terrain; they will help with balance and stability while taking pressure off your knees and joints. Lastly, don't forget insect repellent to protect yourself against pesky bugs along the way.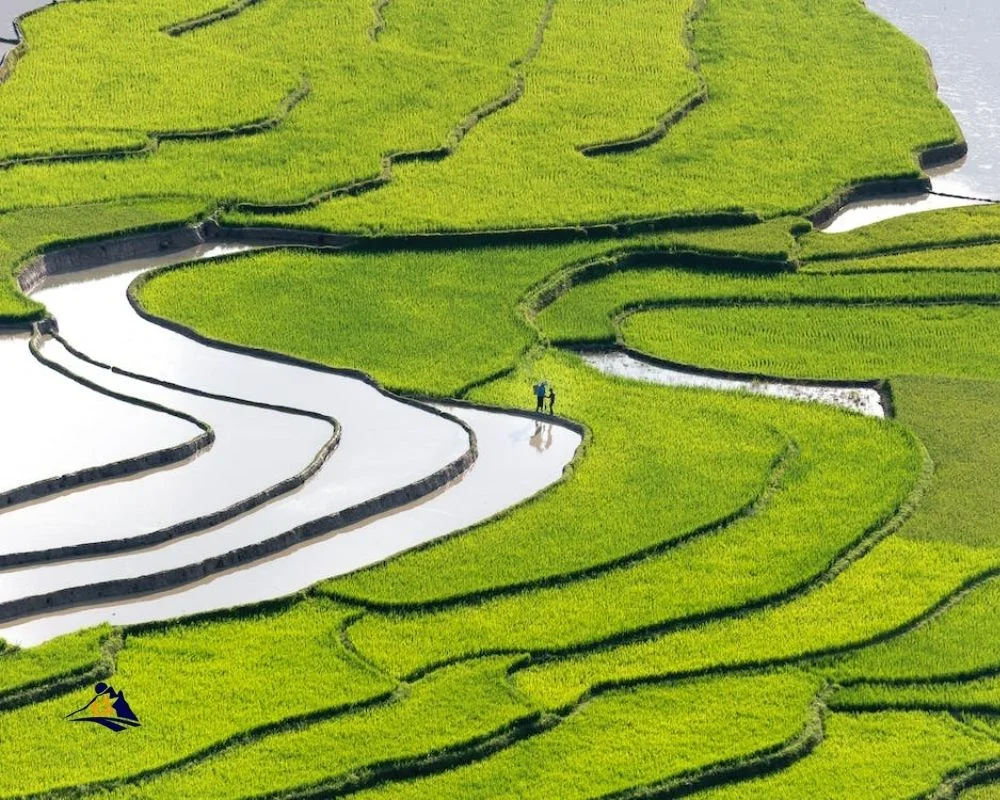 With all this in mind, let's move on to safety tips that should be taken into account when planning any sapa trekking adventure. A few simple precautions can go a long way toward ensuring an enjoyable trip through beautiful mountain trails without incident.
Safety Tips
Exploring the hills of Sapa in autumn is like stepping into a painting, with lush green fields and distant mountains. But before going trekking through this stunning landscape, it's important to be aware of safety tips for sapa trekking so that you can fully appreciate your journey without any unpleasant surprises!
First, make sure you are properly equipped for the terrain. This means having good quality hiking boots that provide plenty of grip on slippery surfaces as well as warm layers of clothing to keep out the chill air. You should also bring along some basic survival items such as a map, whistle, flashlight, and water bottle. Additionally, carry a first aid kit containing antiseptic cream, bandages, and ibuprofen just in case something goes wrong during your hike.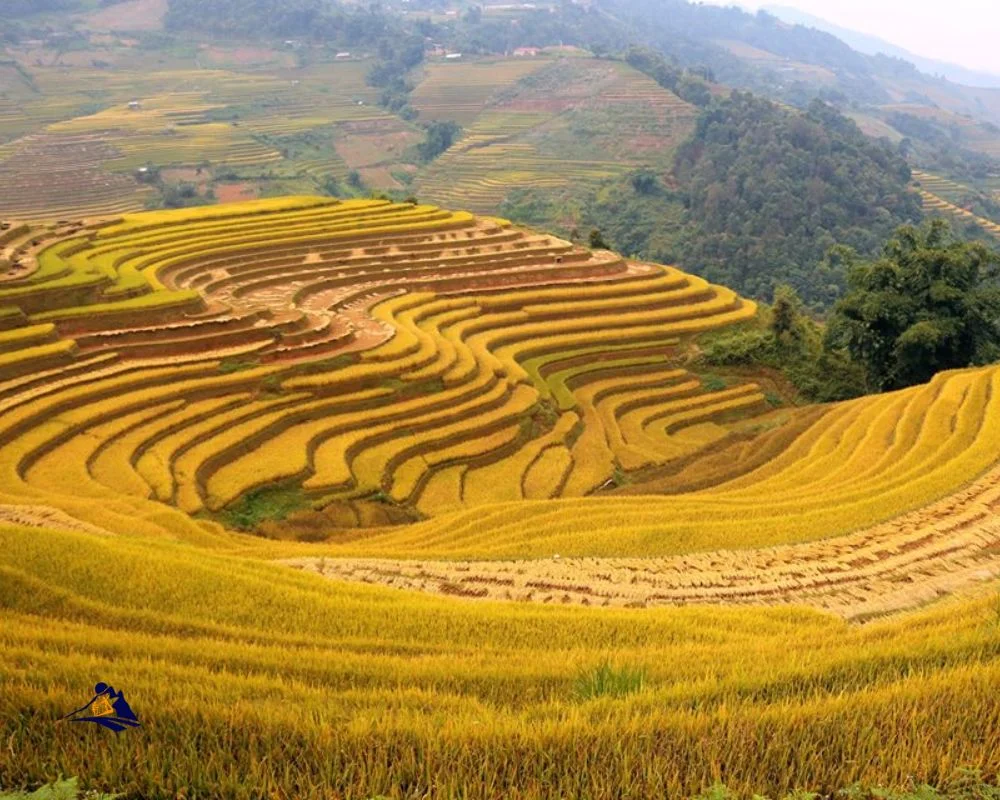 Next, try to plan when choosing hikes by researching routes online or asking locals about possible trails. It is important to choose paths that match both your experience level and physical condition. Be mindful of seasonal changes too – while temperatures begin to drop at night time in autumn months, they can still soar during the day making it essential to wear sunscreen even if there's no sunshine visible! Finally, always let someone know where you're going and when you expect to return home – especially if you are traveling solo – so that help can be raised quickly if needed.
Armed with these safety tips for sapa trekking in autumn, you can now go forth confidently knowing how best to protect yourself from potential hazards…
Accommodation Options
Now that you have the essential safety tips for sapa trekking in autumn, it's time to consider your accommodation options. There is a wide range of possibilities available depending on your budget and preferences. Popular choices include traditional sapa lodges, mountain hostels, welcoming homestays, cozy trekking inns, and luxurious autumn hotels.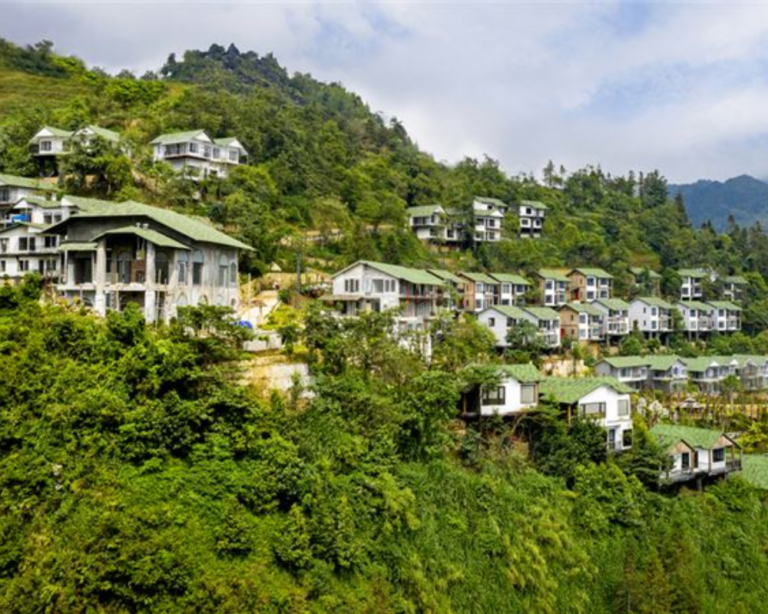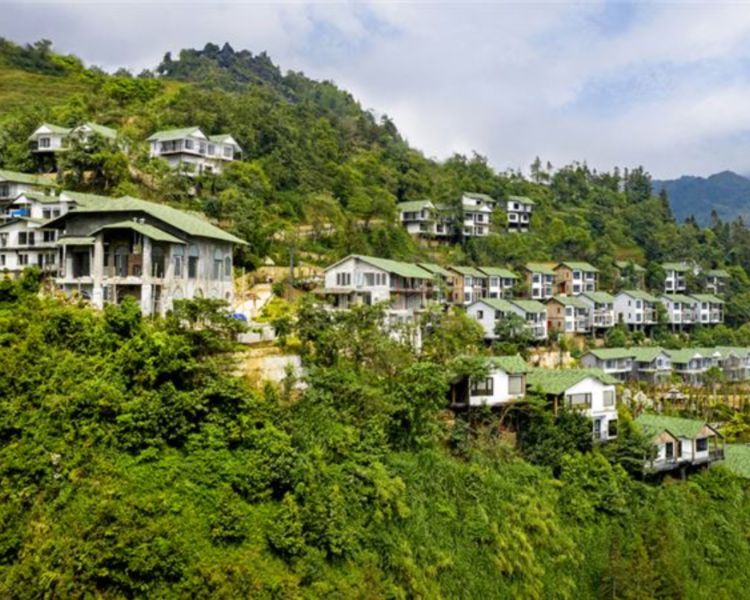 No matter what type of lodging you choose, make sure it meets all necessary safety standards with clean drinking water and reliable electricity sources. Additionally, look for convenient amenities like free wifi access or local restaurants nearby. Also, check if any discounts are available for off-season rates as this can save you money when planning your trip.
When deciding where to stay during your sapa trekking adventure in autumn, take into account the activities you plan to do on your journey. For example, if you're looking for more adventurous experiences such as rock climbing or mountain biking then book accommodations close by to ensure easy access to these sites. On the other hand, if a relaxing atmosphere is what you're after then opt for a peaceful homestay located further away from busy tourist attractions. No matter which option suits your needs best, rest assured there is something suitable out there just waiting to be discovered!
Frequently Asked Questions
What Is The Average Cost Of A Sapa Trekking Trip?
Are you looking to get outdoors and explore the incredible natural beauty of Sapa? With its lush rice terraces, rolling hillsides, and towering mountains, Sapa has plenty of outdoor activities for everyone. Whether you're a novice or an experienced explorer, here are some of the best outdoor activities in Sapa that will satisfy your adventurous spirit.
Hiking is one of the most popular outdoor activities to do in Sapa. There are numerous trails ranging from easy strolls along ancient pathways to challenging treks up steep mountain passes. You can take a guided tour with a local guide who will share their knowledge about the area's rich cultural history and interesting wildlife sightings. If you prefer going it alone, there are many maps available so you can plan your route.
If camping is more your style, then look no further than Sapa! The region has plenty of places where you can pitch your tent for the night and enjoy some peaceful star-gazing under clear skies away from city lights. For those wanting something slightly less rustic but still close to nature, there are also guesthouses located near National Parks where you can stay while enjoying all that this beautiful destination has to offer.
For thrill-seekers looking for a bit more adventure during their trip to Sapa, mountain biking, rock climbing, and bird watching are great options too! All three activities provide amazing opportunities to experience the stunning landscape around Sapa as well as observe unique plant and animal life found only in this part of Vietnam. So why not challenge yourself by taking on any (or all!) of these exciting activities while visiting Sapa? Get ready for an unforgettable journey full of exploration and discovery!
What Should I Pack When I Get To Sapa?
Heading to Sapa for a trekking trip in the summer? Make sure you pack the right clothing! According to research, 96% of hikers recommend packing light and planning ahead. When it comes to sapa trekking, having the proper gear is essential if you want your journey to be comfortable and safe. Here are some tips on what kind of clothing you should bring with you:
First off, make sure to have a good pair of hiking boots that provide plenty of ankle support while walking over uneven terrain. Trekking poles will also help keep your balance when climbing up and down hills or crossing streams. A lightweight but durable rain jacket is necessary too since rain showers can happen unexpectedly during the summer months. Quick-dry clothes such as t-shirts, shorts, and leggings made from wicking fabric will keep sweat away so you'll stay cool even during hot days. Don't forget about sun protection either – packing a wide-brimmed hat will protect your face from harmful UV rays.
To sum it all up, appropriate clothing depends on whether you're going for day hikes or overnight treks. For short trips, stick with layers that can easily be taken off or put back on as needed, while longer ones may require more specialized pieces like long sleeve shirts and pants designed specifically for outdoor activities. Keep these items in mind when prepping for your sapa trekking adventure – they'll ensure that you have an enjoyable time without any nasty surprises!
How Long Does It Usually Take To Complete A Sapa Trek?
When it comes to Sapa trekking, one of the most important questions is how long does it usually take? Generally speaking, a typical Sapa trek can take between 1-3 days depending on your group's desired pace and level of difficulty. Here are some key factors to consider when estimating the duration of your sapa trek:
Difficulty Level: The length of time for a sapa trek will vary greatly depending on the difficulty level you choose. A beginner's route may only last half a day while an experienced hiker could complete a longer trail in two days.
Group Size: If you are traveling with family or friends, factor in extra time as larger groups tend to move at a slower pace than smaller ones.
Weather Conditions: Always be prepared for inclement weather that might slow down progress. Rainy conditions can make the terrain more difficult and muddy which can increase trekking times significantly.
As an experienced sapa trekker, I recommend planning and allowing plenty of time since there are so many variables that come into play during any given trip. It's best to overestimate rather than underestimate the amount of time needed to complete your journey – this way you'll have ample opportunity to relax and enjoy the beauty of nature without having to rush through every stop along the way!
No matter what kind of experience you're looking for, sapa treks offer something special for everyone! From stunning mountain views and unique cultural insights to challenging hikes and peaceful walks through rice paddies – no two trips will ever look exactly alike! So if you want to get the full experience out of your vacation, don't forget to plan accordingly by taking into account all these different factors before embarking on your next adventure!
Are There Any Medical Facilities Available In Sapa?
When it comes to sapa trekking, safety, and health care are top priorities. If you're planning a sapa trek, it's important to ensure that medical facilities are available in case of an emergency. Fortunately, there are several options for medical aid during a sapa trek.
First, many tour operators will provide basic medical supplies such as bandages, antiseptic cream, and painkillers with their packages. This is a great way to ensure your safety while on the trail. Additionally, some treks may also include access to professional medical staff who can assist if any serious injuries occur.
If you're not taking part in an organized tour, however, you'll need to make sure that you have all the necessary supplies yourself. Many outdoor stores sell small first-aid kits specifically designed for hiking and other outdoor activities. You should also carry items like sunscreen and insect repellent since they can help protect against sunburns or bug bites. It's also recommended that you bring along extra food and water just in case of an unexpected delay or injury while out on the trail.
In addition to bringing the right equipment with you on your trip, familiarizing yourself with local hospitals or clinics is essential in ensuring your sapa trekking experience is safe and enjoyable. Knowing where these establishments are located ahead of time allows hikers to quickly seek treatment if needed without wasting precious time searching for them when something goes wrong. It's always better to be prepared ahead of time so that any potential problems can be dealt with swiftly and efficiently!
Are There Any Special Permits Required To Trek In Sapa?
Are you planning a summer trekking trip to Sapa? Before you embark on your journey, it's important to know what permits are required for the adventure. Let me be your sapa trekking guide and guide you through the process of obtaining all necessary permissions!
First, let's look at the types of permits needed for trekking in Sapa. You may need:
A Trekking Permit that is issued by local authorities;
An Environmental Fee Permit that grants access to certain areas; and
An Entrance Ticket to enter some national parks or other protected sites.
While applying for these permits can seem daunting, it doesn't have to be – I'm here as your expert navigator. All you'll need is an application form, proof of identity (such as a passport), and payment for any applicable fees. The permit requirements vary depending on where and how long you plan to trek, so make sure you check with local authorities before applying. With diligent planning and preparation, obtaining the necessary documents will be smooth sailing ahead!
With the right paperwork in hand, nothing could stop us from exploring Sapa's majestic scenery this summer! So don't wait – gather up those papers now and start making memories that will last a lifetime!
What Is The Average Cost Of A Sapa Trekking Trip?
The cost of a sapa trekking trip can make or break any autumn adventure. Trekking in Sapa isn't just about the stunning views, it's also about making sure you have enough money to do all the things you want while on your journey! So how much does it cost to go trekking in Sapa during autumn?
Well, depending on what type of experience you are wanting and where you are staying, prices can range drastically. For instance, budget-friendly accommodations usually won't be as luxurious but will still provide an incredible experience for those looking to save money. On the other hand, luxury hotels may offer more amenities and comfort levels at a higher price point. Additionally, activities like zip lining and mountain biking can add to your overall cost if they're something you'd like to include in your trekking trip. All these factors should be taken into consideration when calculating the total cost of your sapa trekking excursion.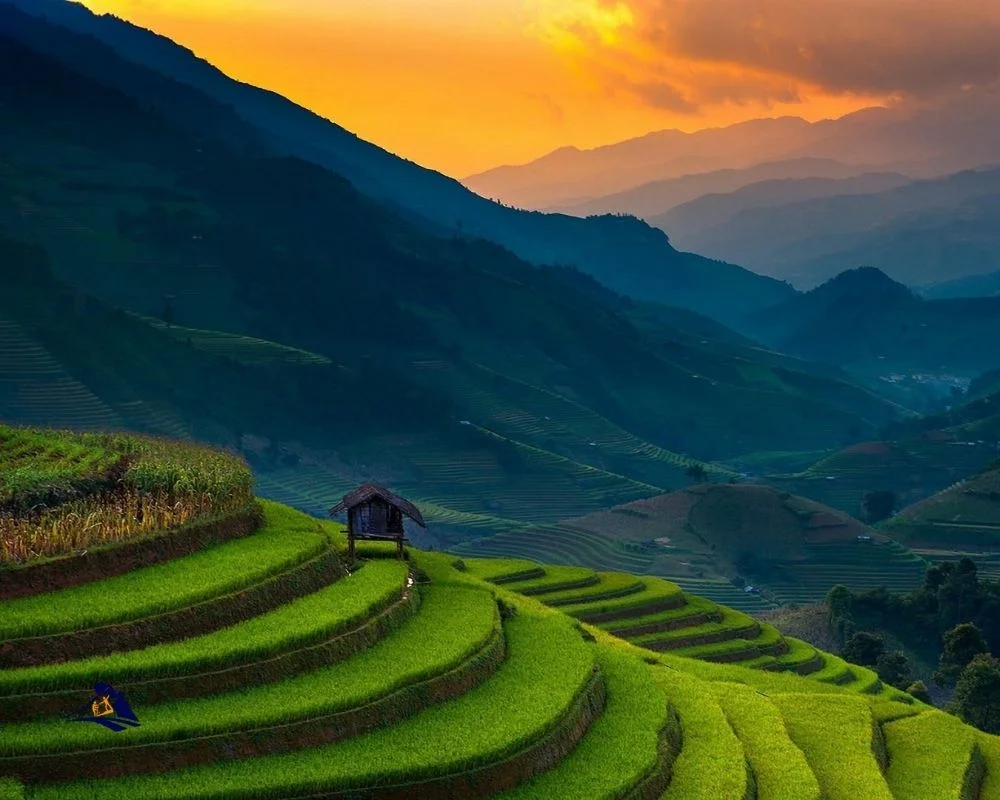 It's important to remember that there is never going to be a "one size fits all" answer when it comes to determining the average cost of sapa trekking trips in autumn – each person's situation will vary significantly based on their needs and preferences. That being said, by taking some time to compare different options and plans, anyone can find ways to cut down costs without sacrificing quality! No matter what route you take towards finding financial freedom with sapa trekking this autumn, rest assured knowing that whatever amount invested is worth every penny spent for such an extraordinary journey!
What Type Of Terrain Should I Expect?
If you are planning a Sapa trekking trip, you might be wondering what type of terrain to expect. As an expert in the field, I can assure you that it will be quite varied and challenging. You should prepare yourself for rugged hills, terraced fields, mountain trails, steep slopes, and dense forests.
The first thing you will notice when arriving at your destination is the hilly landscape. The rolling green hills extend as far as the eye can see and provide some stunning views from every angle. Even if you don't take part in any hikes or treks during your visit, just walking around these areas will give you plenty of exercises!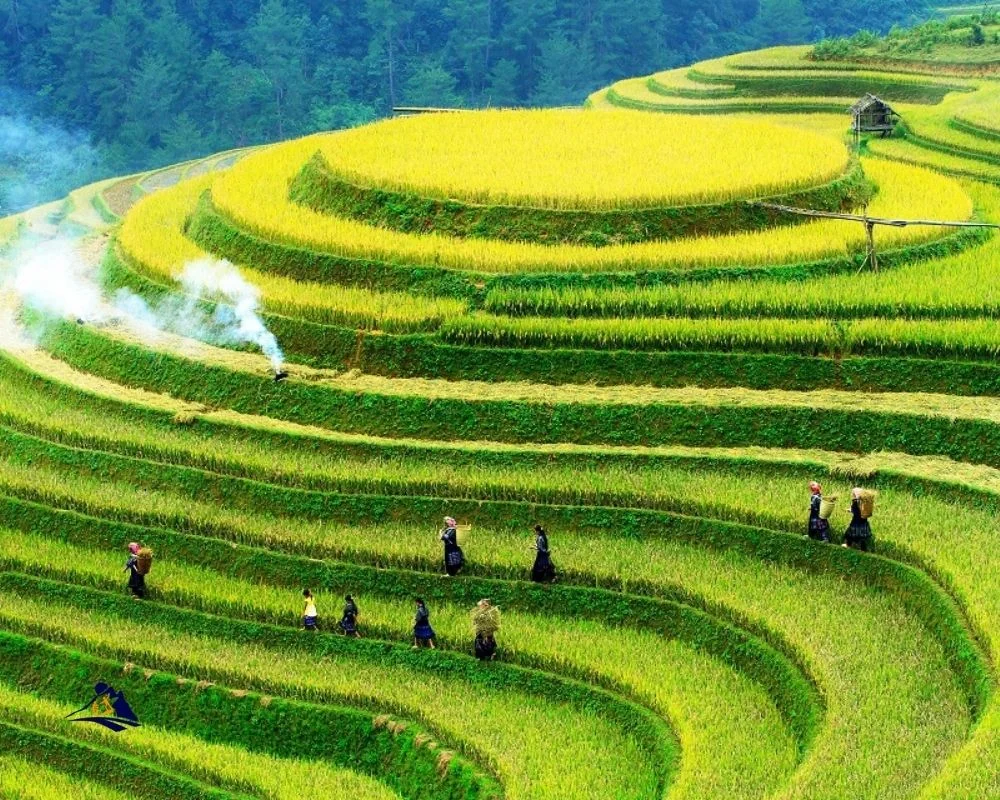 Once you start exploring further away from the villages, however, things get more interesting and often much tougher too! Mountain trails wind through lush valleys surrounded by incredible natural beauty – but they can also be very steep and difficult to navigate. Dense forests filled with exotic wildlife add another layer of adventure to your experience while thick undergrowth on steep slopes makes progress even trickier.
No matter how experienced a trekker you may be though, there's no denying that sapa trekking provides a unique opportunity to discover one of Vietnam's most beautiful regions while testing yourself against nature's wildest challenges. With its breathtaking scenery and diverse ecosystems, this is an activity not to be missed!
Are There Any Age Restrictions For Trekking In Sapa?
When it comes to trekking in Sapa, there are certain age restrictions that you should be aware of. As a sapa trekking expert, I'm here to tell you all about them and what to expect when embarking on an autumn trek.
First and foremost, anyone wanting to go trekking must have obtained the necessary permits from the local authorities. This usually means paying applicable fees which could vary depending on things like the length of your stay or any additional activities you plan to do while in Sapa. In terms of age limits for trekkers, most companies will require participants over 18 years old. That said, if you're traveling with children under 18 years old then they may also be able to join as long as they're supervised at all times by a responsible adult or guardian.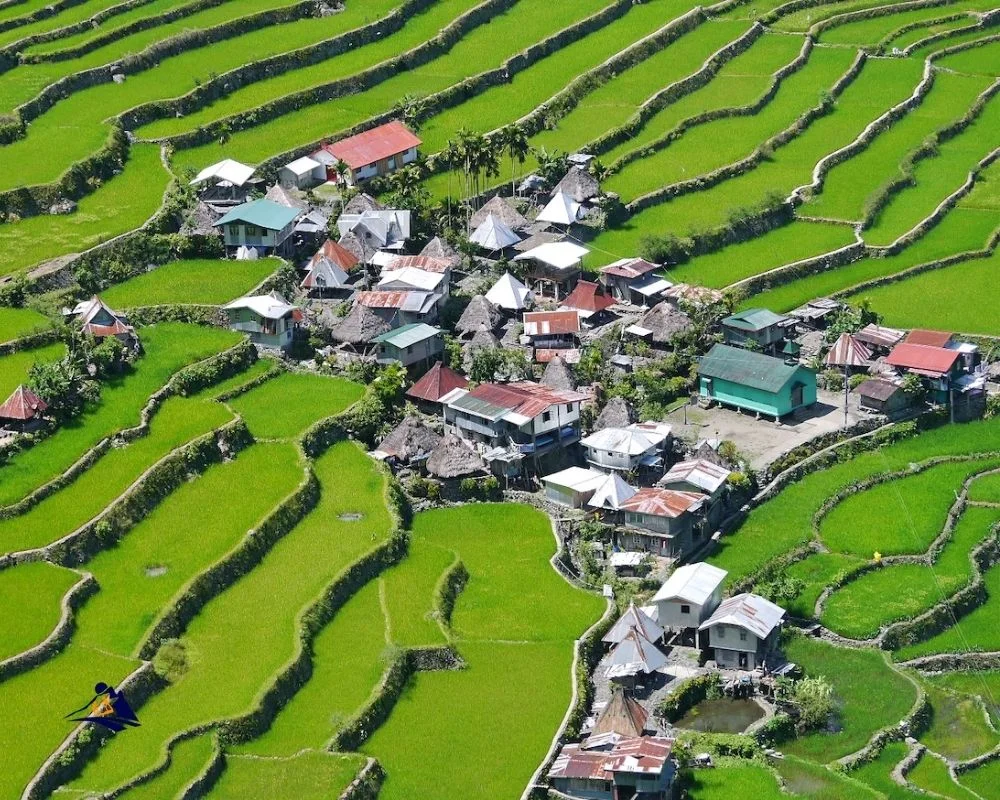 These regulations must be adhered to protect both yourself and others during an autumnal trek through Sapa's stunning scenery and challenging terrain. The safety measures put in place not only ensure that everyone has a safe journey but also help sustain the area so future generations can continue to enjoy its beauty too!
So whether you're looking forward to taking in majestic mountain views or spotting rare wildlife along your route, make sure you check out any age restrictions before setting off – because nothing beats experiencing nature's wonders safely and responsibly!
Sapa 1 Day Tours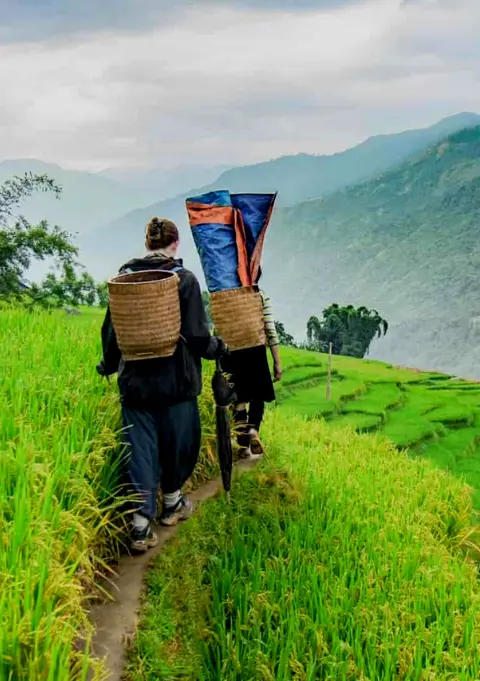 1 day experience
Moderate to challenging
Cultural immersion & active adventure
Rice fields, valleys & villages
​Private tours
Vegan-friendly
Sapa 2 Day Tours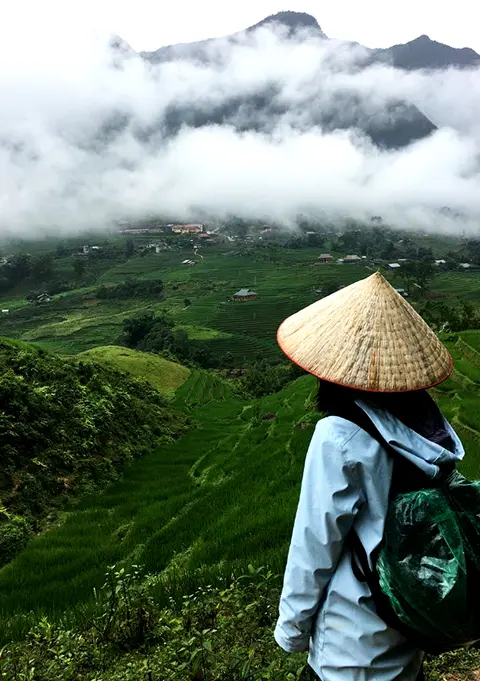 2 days 1 night experience
Moderate to challenging
Cultural immersion & active adventure
Mountains, valleys, rice fields and villages
​Private tours
Vegan-friendly
Sapa 3 Day Tours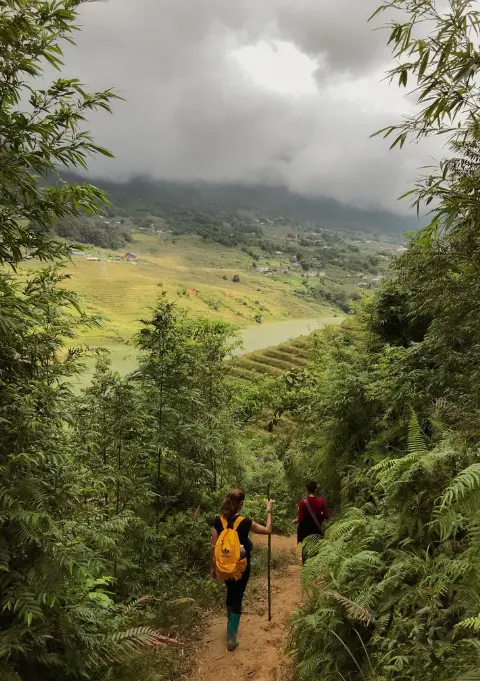 3 days 2 night experience
Moderate to challenging
Cultural immersion & active adventure
Mountains, valley, rice fields & villages
​Private tours
Vegan-friendly
Sapa 4 Day Tours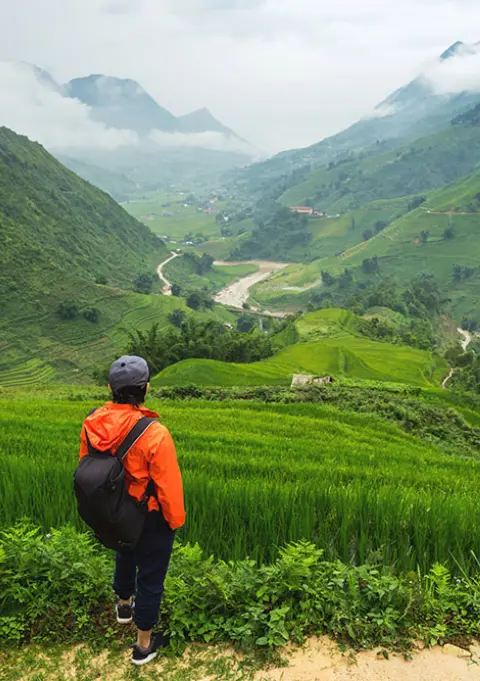 4 days 3 night experience
Moderate to challenging
Cultural immersion & active adventure
Mountains, valleys, rice fields & villages
​Private tours – Less Touristic
Vegan-friendly
Are There Any Additional Fees For Trekking In Sapa?
Are there any additional fees for trekking in Sapa? When planning a trip to the beautiful mountains of Sapa, it's important to consider all the costs that may be associated with the activity. Trekkers need to know what kind of permit fees or other additional expenses they might face on their journey.
When it comes to trekking fees in Sapa, most visitors will find that there are no extra costs beyond those related to lodging and food. However, travelers should be aware of certain permit fees which must be paid before setting off on their hike. This is especially true during autumn when more people tend to visit this stunning area.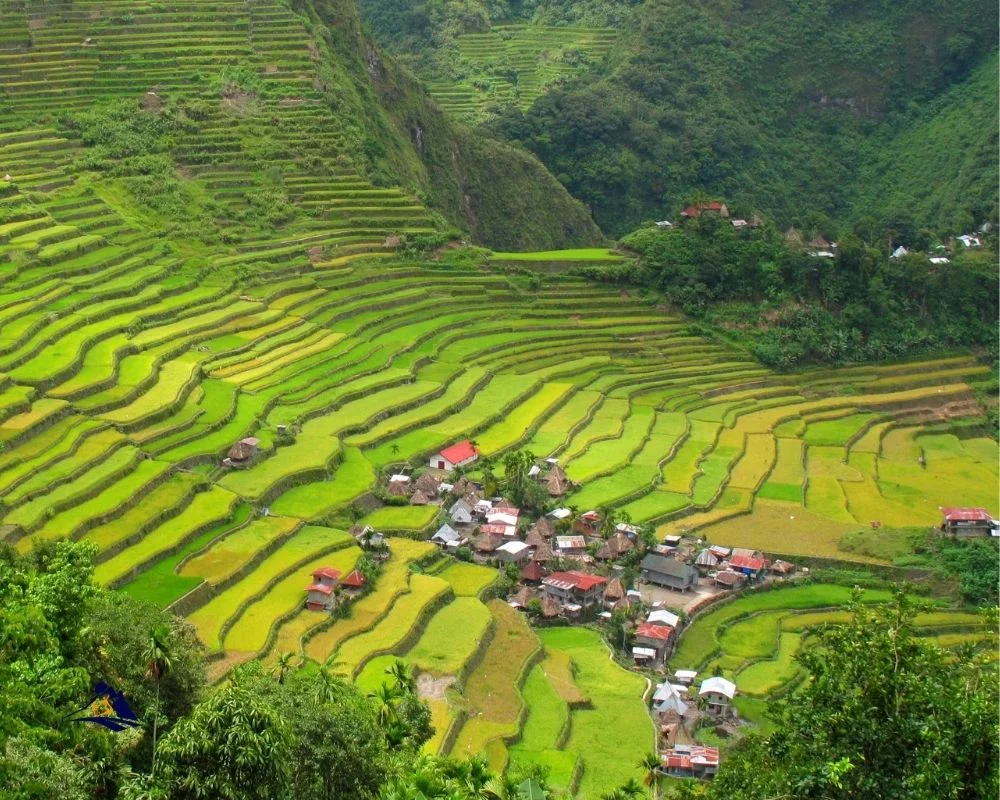 To make sure your trekking experience goes smoothly, you must understand exactly what these permits entail and how much they cost. Depending on where you plan on traveling within Sapa, different charges may apply so it's important to do your research beforehand. It's also worth noting that some local guides may charge extra depending on the length and difficulty of the route taken – but don't worry too much as these prices can usually be negotiated beforehand!
By taking into account all potential trekking fees in advance, you'll have less chance of being surprised by unexpected expenses along the way. That means more money left over for enjoying yourself while exploring this amazing part of Vietnam!
Are There Any Special Permits Required For Trekking In Sapa?
Are you planning on trekking in Sapa? If so, you'll need to know about the special permits that are required. Don't worry though; it's only a few simple steps and everything will be taken care of. In this article, we'll go over the sapa trekking permit requirements, fees, regulations, and application process.
First off, let's discuss what kind of permits are needed for trekking in Sapa. Generally speaking, any person wishing to take part in any type of trekking activity within Sapa must have a valid permit from the local government. The purpose of these permits is to ensure that all hikers remain safe during their journey, as well as minimize disruption to local wildlife and vegetation.
Next up, let's talk about how much a Trekking Permit costs. Fees vary depending on where you're going and how long your trip will last but generally range anywhere from $25-USD 50 per day. Additionally, if you plan on camping overnight or staying at an accommodation outside of town then there may also be additional charges involved for those activities too.
Sapa 1 Day Tours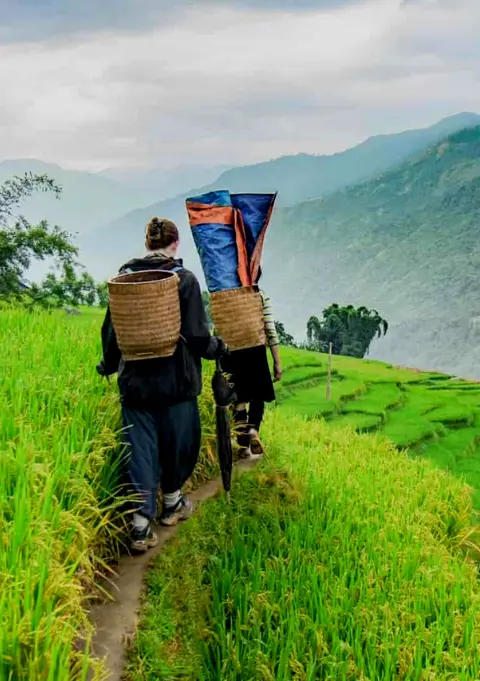 1 day experience
Moderate to challenging
Cultural immersion & active adventure
Rice fields, valleys & villages
​Private tours
Vegan-friendly
Sapa 2 Day Tours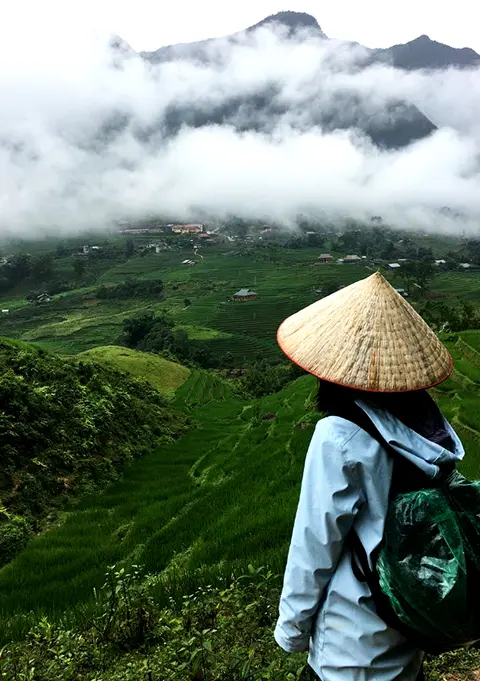 2 days 1 night experience
Moderate to challenging
Cultural immersion & active adventure
Mountains, valleys, rice fields and villages
​Private tours
Vegan-friendly
Sapa 3 Day Tours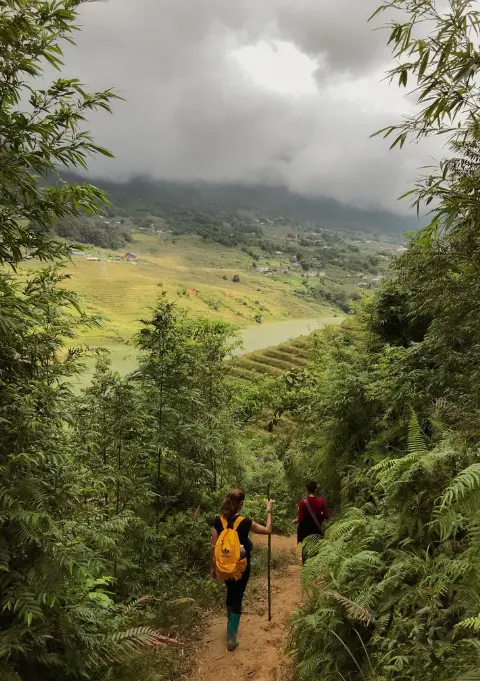 3 days 2 night experience
Moderate to challenging
Cultural immersion & active adventure
Mountains, valley, rice fields & villages
​Private tours
Vegan-friendly
Sapa 4 Day Tours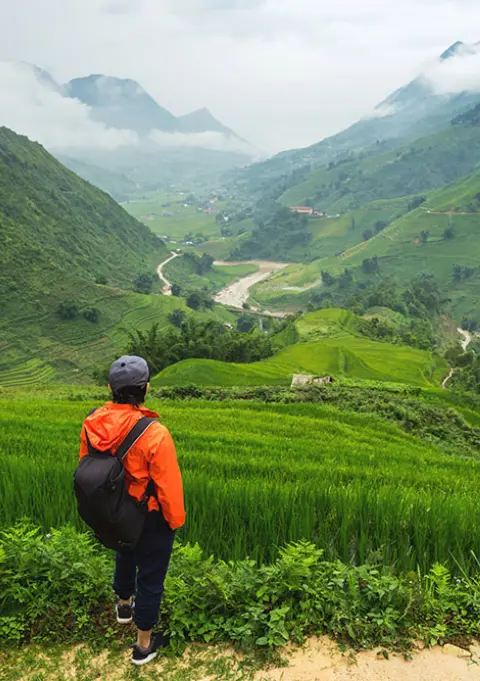 4 days 3 night experience
Moderate to challenging
Cultural immersion & active adventure
Mountains, valleys, rice fields & villages
​Private tours – Less Touristic
Vegan-friendly
Finally, before heading out make sure to familiarize yourself with the current regulations surrounding sapa trekking permits. This includes understanding when they can be applied for (usually no more than 30 days ahead), who needs them (generally anyone older than 18 years old), and where they can be obtained (typically through authorized travel agencies). Also, keep in mind that certain restrictions may apply such as not allowing pets or limiting group sizes – so always read up on applicable rules beforehand! With a bit of research and preparation, you should have no problem getting your hands on the right permit(s) for your adventure in Sapa!
Conclusion
Sapa Trekking in autumn is a wonderful experience! It's the perfect time of year to see the stunning beauty of this part of Vietnam. The crisp air, vibrant foliage, and diverse terrain make it an unforgettable journey. And with so many great deals on offer, there's no reason not to take advantage of them during these months.
When trekking in Sapa, you can expect to pay around USD 100 per day for basic supplies and transportation. But if you're looking for something more luxurious, prices can go up drastically depending on your itinerary. There are also age restrictions which vary depending on the company you book with – but generally speaking, anyone over 12 years old should be fine.
Finally, don't forget that there may be additional fees or permits required by some companies before embarking on your adventure. Make sure you read all documentation carefully beforehand so that everything goes smoothly when you arrive at your destination. With proper planning and preparation, I'm certain that your Sapa trekking trip will be one to remember forever!
Sapa 1 Day Tours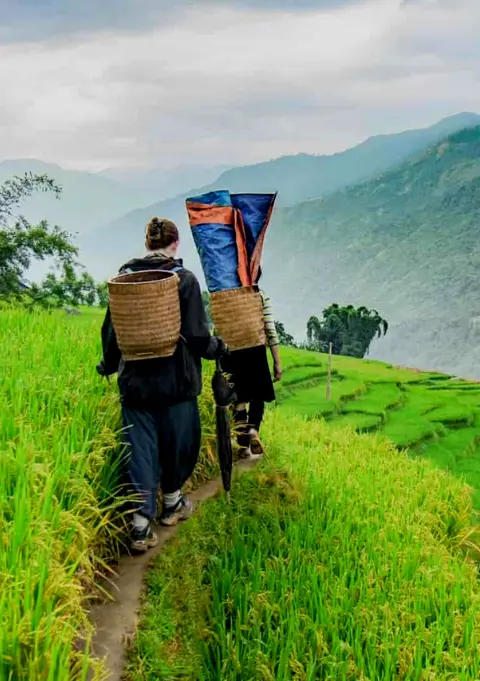 1 day experience
Moderate to challenging
Cultural immersion & active adventure
Rice fields, valleys & villages
​Private tours
Vegan-friendly
Sapa 2 Day Tours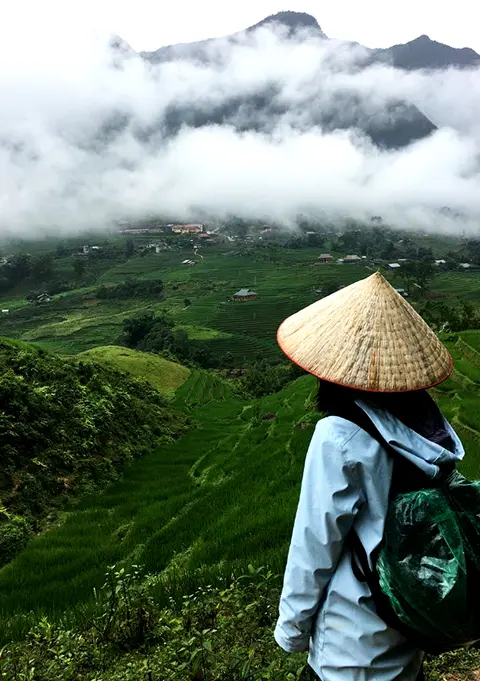 2 days 1 night experience
Moderate to challenging
Cultural immersion & active adventure
Mountains, valleys, rice fields and villages
​Private tours
Vegan-friendly
Sapa 3 Day Tours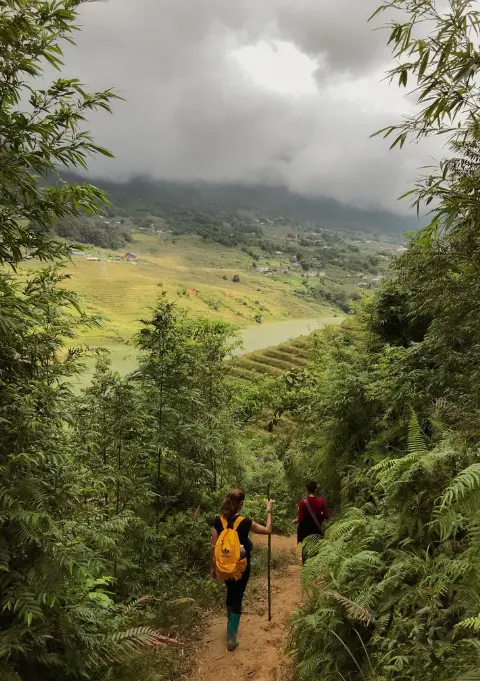 3 days 2 night experience
Moderate to challenging
Cultural immersion & active adventure
Mountains, valley, rice fields & villages
​Private tours
Vegan-friendly
Sapa 4 Day Tours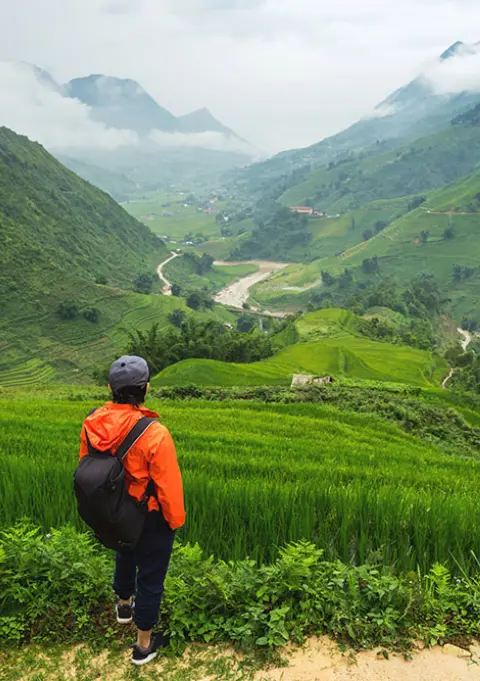 4 days 3 night experience
Moderate to challenging
Cultural immersion & active adventure
Mountains, valleys, rice fields & villages
​Private tours – Less Touristic
Vegan-friendly