If you're looking for an adventure that will take your breath away, then Sapa trekking in summer is a perfect choice. As a Sapa trekking expert and guide, I'm here to tell you why this experience should be at the top of your bucket list! From connecting with nature's beauty to discovering unique cultures – there are so many reasons why Sapa trekking in summer is something special. So, let me explain what makes it such an incredible journey…
The first thing that comes to mind when thinking about Sapa trekking in summer is the amazing scenery. The lush green hillsides dotted with rolling valleys give way to spectacular mountain peaks which reach up toward the sky. You'll feel like you've stepped into a painting as you wind through these stunning landscapes – making sure not to miss out on any of Mother Nature's gifts along the way. Plus, if you time your visit right, you can even witness vibrant fields of wildflowers creating a beautiful blanket across the ground.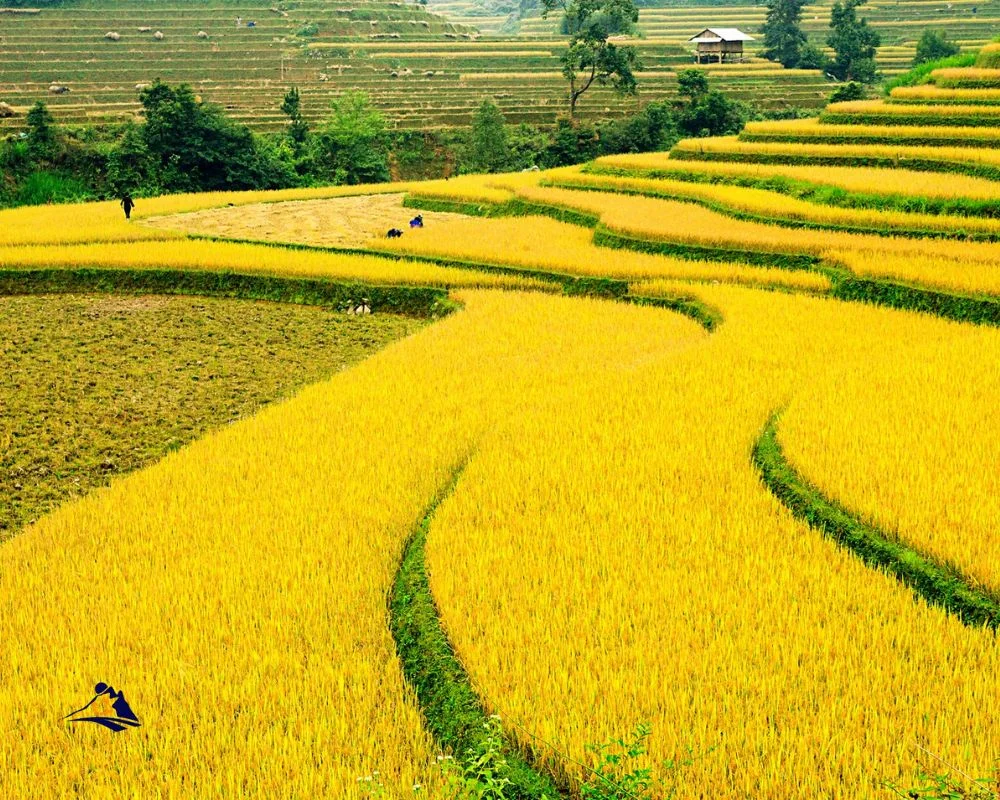 But it isn't just about admiring nature's wonders; another great aspect of Sapa trekking in summer is learning more about local culture and customs. This part of Vietnam has its unique traditions, including traditional dress and festivals such as Hmong New Year celebrations. Not only will you get to explore small villages tucked away between mountains but also gain insight into how people live their lives differently from yours. Finally, after all those hours walking around exploring, there's nothing better than huddling around a campfire under clear night skies filled with stars – truly magical!
Overview Of Sapa
Sapa is a stunningly beautiful mountain town in Northern Vietnam, located about 350 km from Hanoi. It's surrounded by lush green valleys and boasts spectacular views of terraced rice paddies and the towering Hoang Lien Son Mountain Range. Sapa has become increasingly popular for tourists who are looking to explore its unique culture, natural beauty, and incredible trekking opportunities.
The climate in Sapa is quite mild during the summer with temperatures ranging from 10-25°C (50-77°F). This makes it an ideal destination for those wanting to escape the heat of more southern regions of Vietnam. The dry season runs from April through August and offers visitors a chance to enjoy trekking without too much worry about rain or mudslides.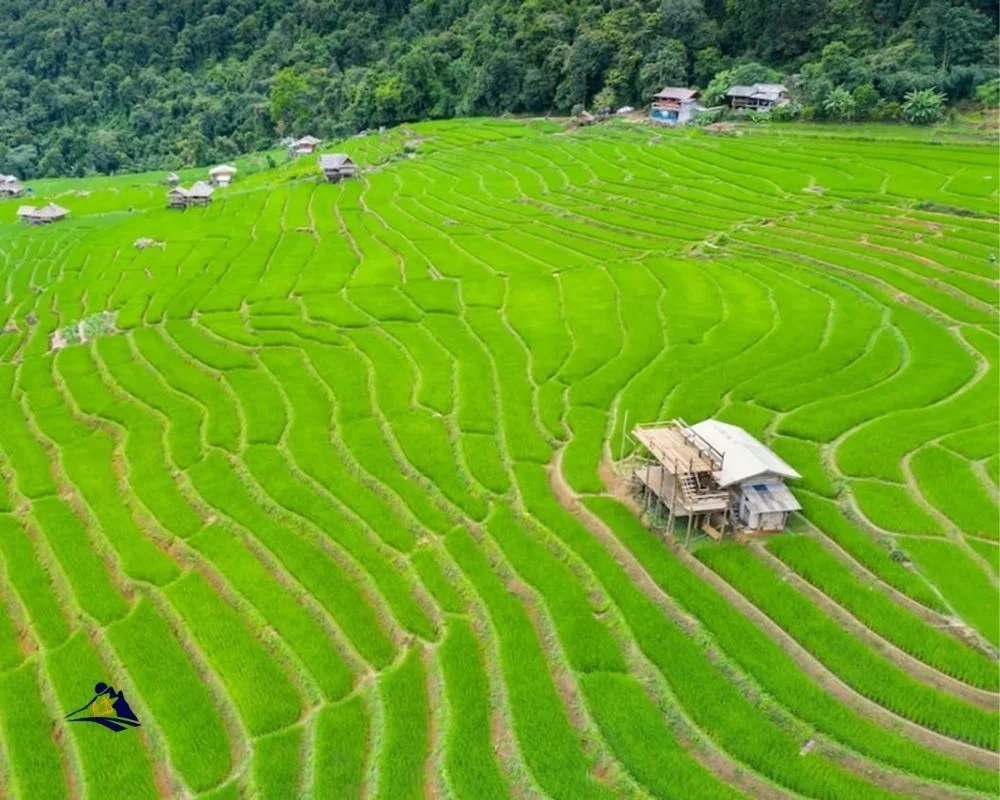 The local people have managed to preserve their traditional cultures even though tourism has increased over the years. Several ethnic minorities live in and around the area including Black Hmong, Red Dzao, Tay, Giay, Xa Pho, Kinh people, etc., each with their distinct customs which often include colorful dress and lively festivals throughout the year. For travelers interested in experiencing authentic Vietnamese culture this is worth exploring!
Visitors can find many attractions within the area such as Cat Cat Village where they can learn all about tribal life or Bat Cave Temple which was built atop a hillside overlooking Muong Hoa valley. With so much to see and do there's something here for everyone – whether you're after relaxation or adventure – making Sapa one of Vietnam's top destinations. To make sure your experience goes off without a hitch however preparation is key – let's look at what you need to know before planning your Sapa trekking adventure!
Preparation For Sapa Trekking Tour From Hanoi
Now that you know the basics of Sapa trekking, it's time to prepare for your adventure. As a Sapa trekking expert, I highly recommend doing some research beforehand and having a solid plan in place before heading out into the wilderness. Here are some tips on how to get ready for an amazing summer trekking experience.
First things first – make sure you have all the right gear! A good trekking equipment list should include comfortable yet sturdy shoes, rain gear (just in case), sunscreen and bug spray, water bottles, snacks, safety items such as a whistle or flashlight, and any other essentials like clothing layers depending on the weather conditions. If you're unsure what to pack, be sure to contact a local Sapa trekking guide who can provide additional advice tailored specifically to your needs.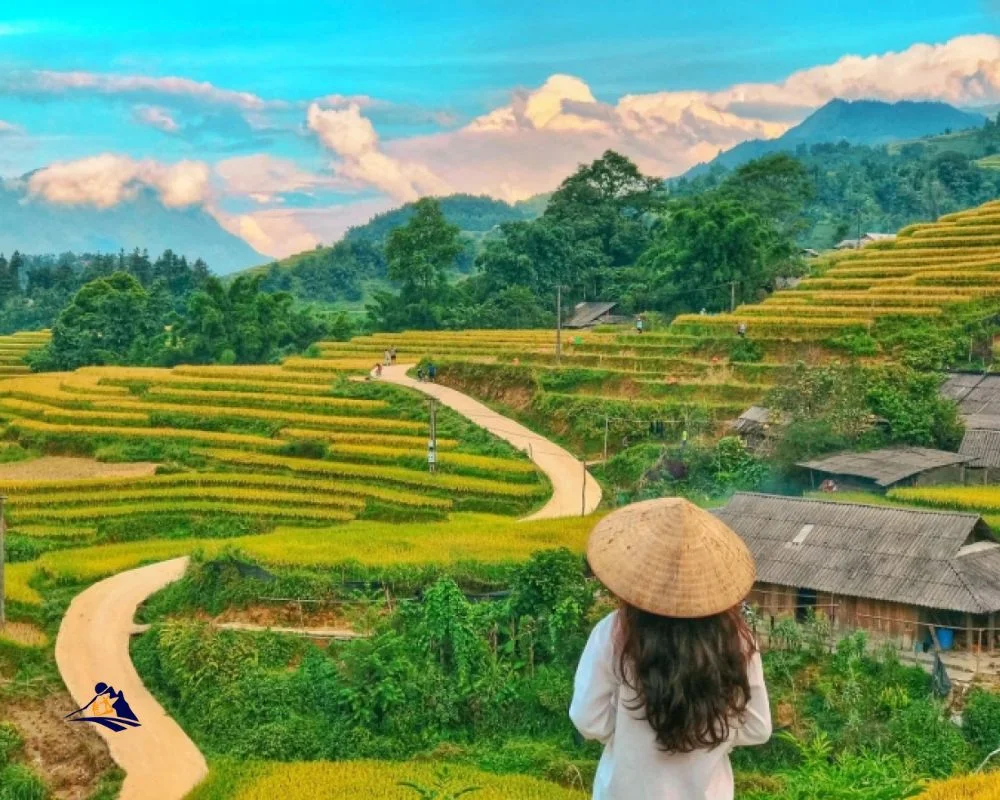 In addition to packing the right supplies, there are also certain safety precautions every outdoor enthusiast should take when planning their trip. Make sure you inform someone reliable about your hiking plans so they can check in with you throughout your journey – this is especially important if you're going alone! Also, take note of any warnings from park rangers or guides regarding trail conditions or wildlife activity in the area; their knowledge will help keep you safe during your excursion. Finally, while summer temperatures may be ideal for an enjoyable hike through lush greenery and majestic mountain views, always remember to wear appropriate sun protection such as wide-brimmed hats and sunglasses along with light breathable fabrics designed specifically for hot weather hiking adventures.
With careful preparation and these simple guidelines in mind, you'll be well-equipped for a successful Sapa trekking experience come summertime. Let's move on now to explore some of the advantages of taking on this challenge during warmer months…
Advantages Of Trekking In Summer
"As the saying goes, 'A journey of a thousand miles begins with a single step'. Trekking in summer is an outdoor adventure that can bring you many benefits, from physical to mental. With cooler temperatures and fewer crowds during this season, it makes perfect sense to take advantage of the advantages of trekking in summer!
One great benefit of summer trekking is the abundance of natural beauty that comes along with it. From lush green meadows to crystal clear streams and cascading waterfalls, there's plenty to explore on your own or with friends. If you're looking for some time away from everyday life, then being out in nature is worth considering. Plus, if you love photography, summer trekking allows you to capture stunning shots at every turn.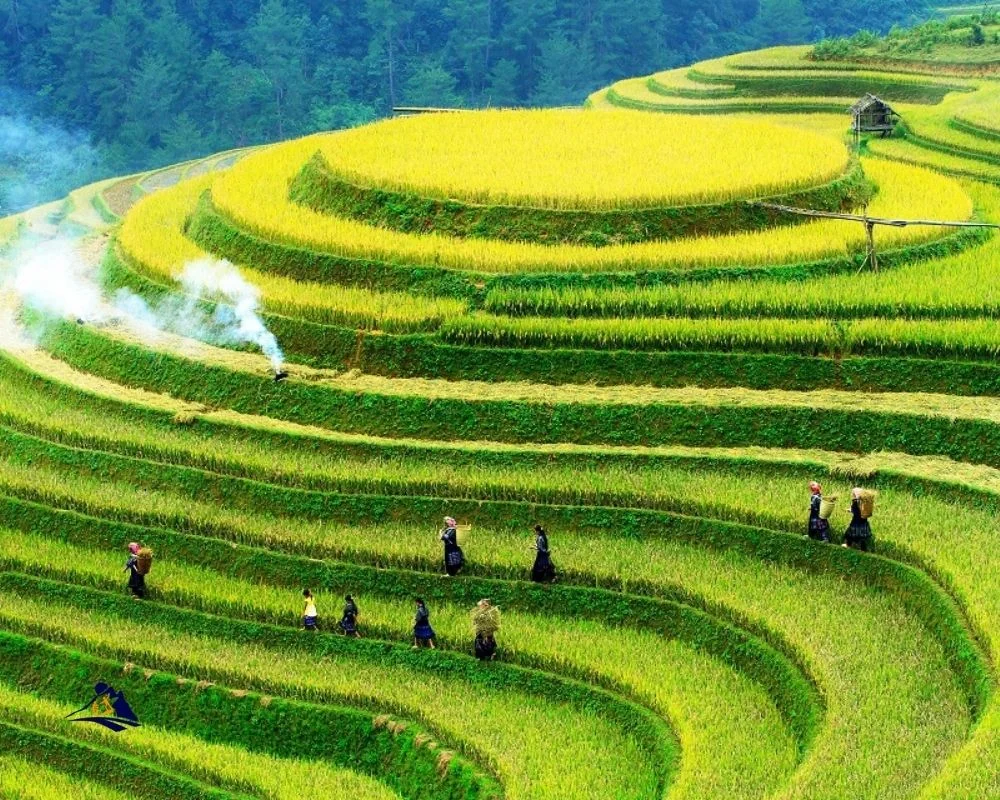 Trekking also allows one to learn more about themselves through gaining knowledge about new cultures, customs, and landscapes – something which adventure tourism provides in spades. This unique experience can help shape personal growth by pushing boundaries and discovering different perspectives on life. What's more, hiking helps build up endurance levels while providing plenty of fresh air and exercise – both essential components for staying healthy physically as well as mentally.
With all these amazing benefits it's easy to see why so many people choose to go trekking in summer each year. But before setting off on any kind of expedition into unknown terrain it's important to be mindful of certain safety tips…
Safety Tips For Sapa Hiking Trails
Trekking in Sapa during the summer months can be a great experience, but it is important to stay safe. To ensure you are well-prepared for your trekking adventure, here are some essential safety tips that all Sapa trekkers should follow:
1)Never Trek Alone – Always go with at least one other person. It's not just safer; two brains are better than one when navigating difficult terrain and making decisions about trail directions or campsite locations. Make sure to carry a communication device such as a cell phone in case of an emergency.
2)Be Prepared – Make sure to bring enough food and water for yourself and any companions. Additionally, always have first aid supplies on hand including bandages, antiseptic cream, and medication for nausea, headaches, or motion sickness if necessary. Lastly, make sure everyone has proper clothing and gear suitable for the weather conditions you may encounter during your trek.
3)Know Your Limitations – Be honest with yourself about what sort of physical shape you're in before embarking on a hike so that you don't overexert yourself unnecessarily. Pace your journey accordingly, give yourself plenty of time to rest along the way, and pay attention to how your body reacts to changes in altitude or temperature. If something doesn't feel a right stop and take care of it immediately!
Following these simple guidelines will help guarantee that you enjoy a successful Sapa trek while staying safe throughout your journey!
Popular Trekking Tour Sapa Review
Exploring the hidden gems of Vietnam's mountains and valleys is something that every adventurer should experience. The summer months are an ideal time to go on a Sapa trekking adventure, as the weather is warm but not too hot and you can enjoy stunning views from the trails. Here are some of the popular trails and routes to explore:
Fansipan Mountain Trek: One of the most popular treks in Sapa, this route takes you along steep paths with panoramic views of terraced fields and towering limestone peaks. You'll get to see hill tribe villages such as Lao Chai, Ta Van, Hau Thao, and Cat Cat before reaching the highest peak at 3143 meters above sea level.
Ham Rong Mountain: This trail offers up breathtaking scenery around every corner – from luscious rice paddies to majestic waterfalls. It's perfect for those who want a stroll through a lush landscape without having to tackle any serious climbs or descents.
Silver Waterfall & Muong Hoa Valley: This gentle trek will take you past small ethnic minority villages where you can learn about traditional customs and culture while soaking up amazing vistas across rugged mountain ranges. Along your journey, you'll also pass by spectacular waterfalls such as Silver Waterfall which cascades down into a deep ravine below.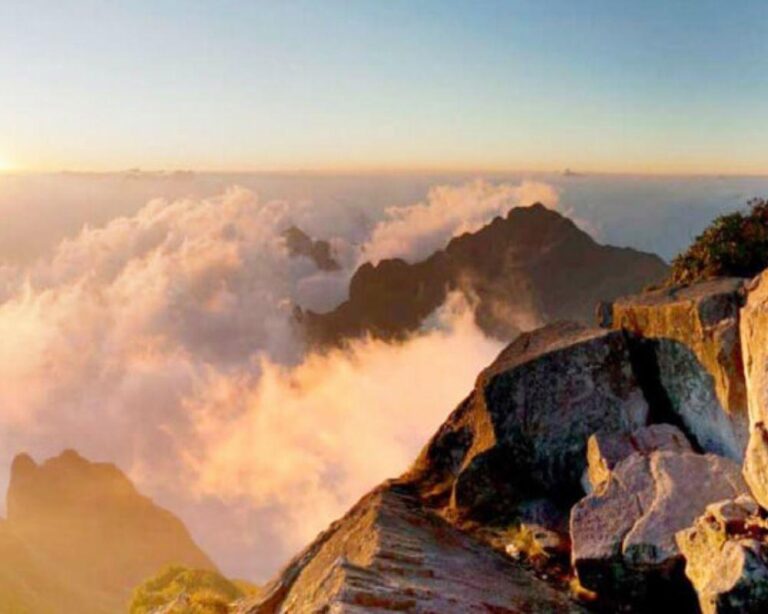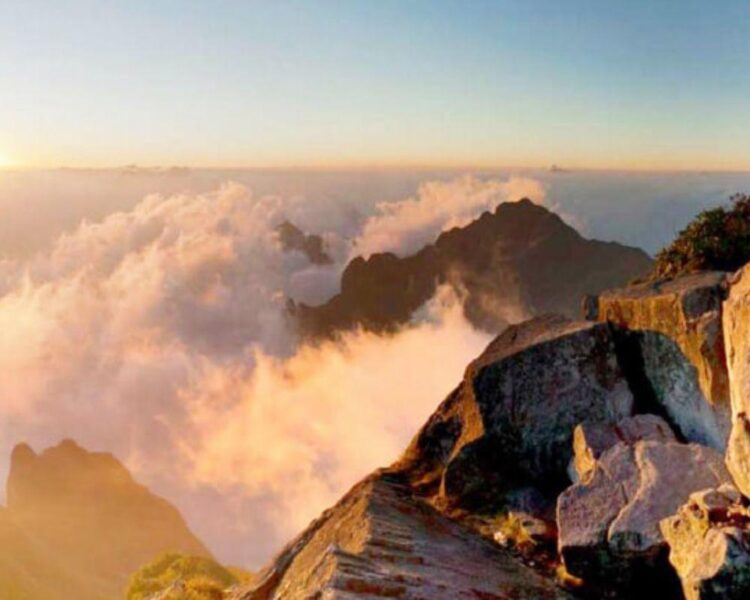 Here's a list of must-see sights when Sapa trekking during summertime:
Fansipan Mountain Trek
Ham Rong Mountain
Silver Waterfall & Muong Hoa Valley
Tram Ton Pass (Heaven Gate)
Y Linh Ho Village
Ta Phin Cave
Whether it be scaling high elevations or meandering through dense forests, there is no shortage of incredible experiences waiting for hikers in Sapa. Every inch of terrain provides unparalleled beauty and unique insight into Vietnamese life – making it easy to understand why so many ventures here year after year! With these breathtaking trails offering plenty of exploration opportunities, one could easily lose themselves for days amidst these beautiful landscapes surrounded by vibrant cultures.
Sapa 1 Day Tours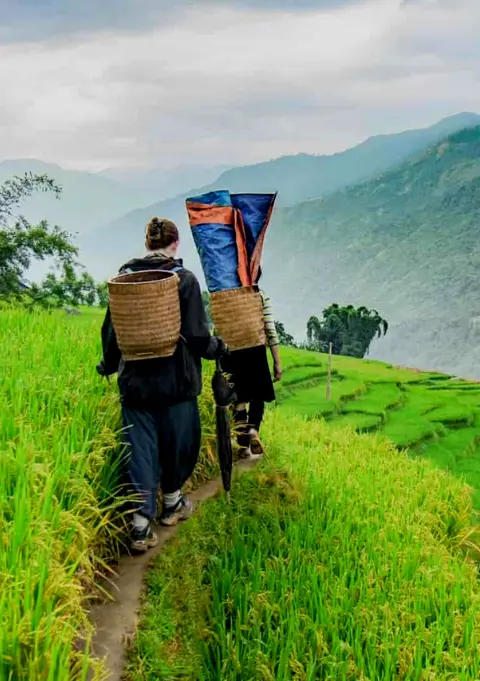 1 day experience
Moderate to challenging
Cultural immersion & active adventure
Rice fields, valleys & villages
​Private tours
Vegan-friendly
Sapa 2 Day Tours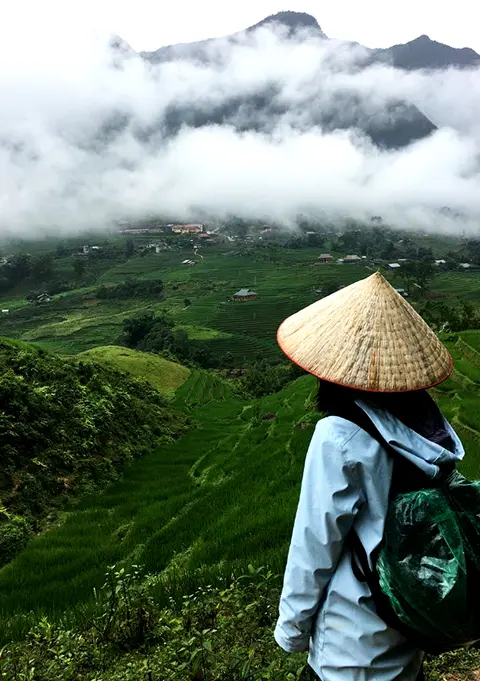 2 days 1 night experience
Moderate to challenging
Cultural immersion & active adventure
Mountains, valleys, rice fields and villages
​Private tours
Vegan-friendly
Sapa 3 Day Tours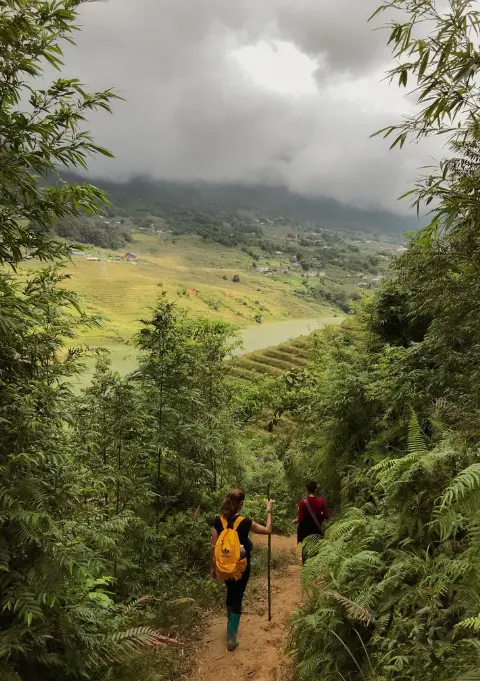 3 days 2 night experience
Moderate to challenging
Cultural immersion & active adventure
Mountains, valley, rice fields & villages
​Private tours
Vegan-friendly
Sapa 4 Day Tours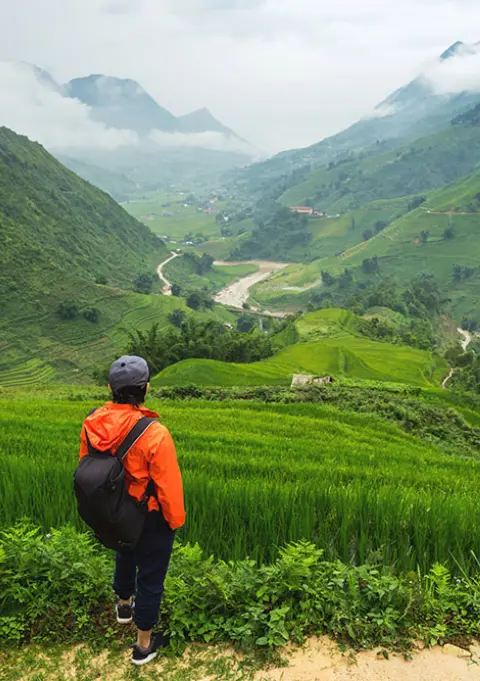 4 days 3 night experience
Moderate to challenging
Cultural immersion & active adventure
Mountains, valleys, rice fields & villages
​Private tours – Less Touristic
Vegan-friendly
Suggested Accommodations For Sapa 1 Day Trek
When it comes to Sapa trekking in summer, choosing the right accommodation can make all the difference. That's why I always recommend staying in one of the many mountain refuges or lodges that are scattered throughout Sapa Valley. These accommodations offer a great level of comfort and convenience for hikers and backpackers alike, while also providing access to some stunning views of the surrounding area.
The best part about these treks is that they usually come with basic amenities such as hot showers and meals prepared by local cooks. This makes them ideal for those looking to explore Sapa without having to worry too much about their own food preparation or sleeping arrangements. Furthermore, most treks have experienced guides who will help you find your way around and ensure that your experience is safe and enjoyable.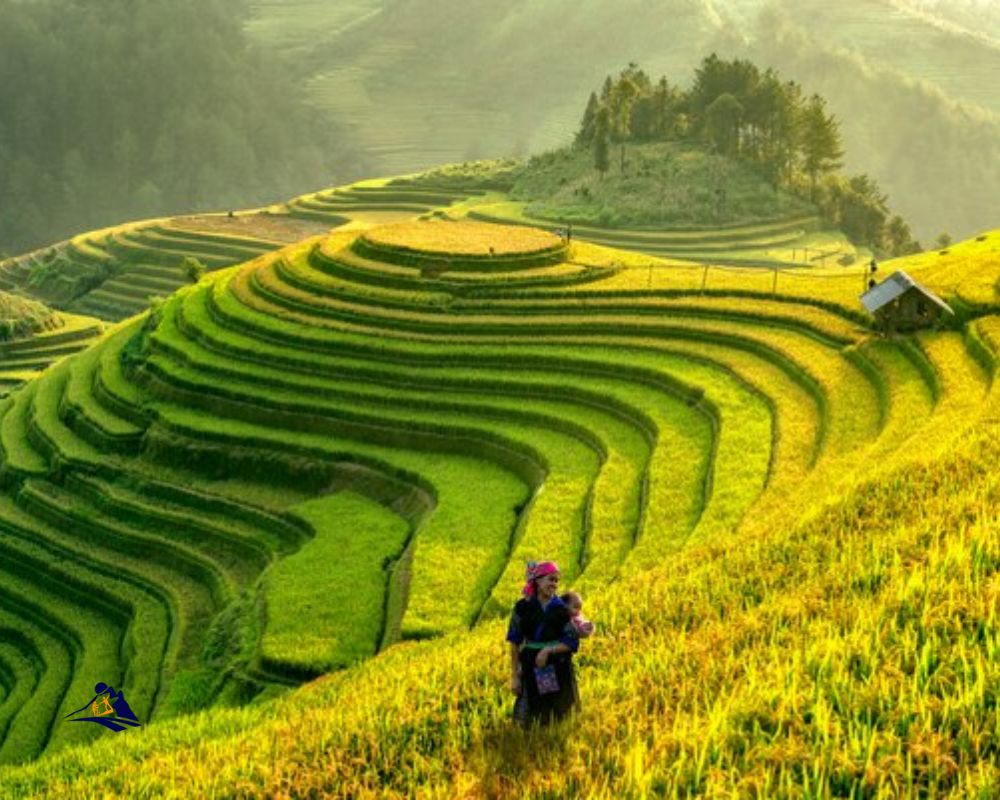 At the end of the day, finding suitable lodging for your Sapa trekking adventure during summer should be easy if you know where to look. With an abundance of hiking accommodation options available in the valley, there's sure to be something perfect for any type of traveler – from budget-conscious travelers to luxury seekers! So don't forget: when planning your next Sapa trip, consider checking out what types of trekking lodgings are available near you. You might just find yourself enjoying a unique summer getaway like no other!
Sapa Trekking in Summer Frequently Asked Questions
What Are The Best Outdoor Activities To Do In Sapa?
Are you looking to get outdoors and explore the incredible natural beauty of Sapa? With its lush rice terraces, rolling hillsides, and towering mountains, Sapa has plenty of outdoor activities for everyone. Whether you're a novice or an experienced explorer, here are some of the best outdoor activities in Sapa that will satisfy your adventurous spirit.
Hiking is one of the most popular outdoor activities to do in Sapa. There are numerous trails ranging from easy strolls along ancient pathways to challenging treks up steep mountain passes. You can take a guided tour with a local guide who will share their knowledge about the area's rich cultural history and interesting wildlife sightings. If you prefer going it alone, there are many maps available so you can plan your route.
If camping is more your style, then look no further than Sapa! The region has plenty of places where you can pitch your tent for the night and enjoy some peaceful star-gazing under clear skies away from city lights. For those wanting something slightly less rustic but still close to nature, there are also guesthouses located near National Parks where you can stay while enjoying all that this beautiful destination has to offer.
For thrill-seekers looking for a bit more adventure during their trip to Sapa, mountain biking, rock climbing, and bird watching are great options too! All three activities provide amazing opportunities to experience the stunning landscape around Sapa as well as observe unique plant and animal life found only in this part of Vietnam. So why not challenge yourself by taking on any (or all!) of these exciting activities while visiting Sapa? Get ready for an unforgettable journey full of exploration and discovery!
What Should I Pack When I Get To Sapa?
Heading to Sapa for a trekking trip in the summer? Make sure you pack the right clothing! According to research, 96% of hikers recommend packing light and planning ahead. When it comes to sapa trekking, having the proper gear is essential if you want your journey to be comfortable and safe. Here are some tips on what kind of clothing you should bring with you:
First off, make sure to have a good pair of hiking boots that provide plenty of ankle support while walking over uneven terrain. Trekking poles will also help keep your balance when climbing up and down hills or crossing streams. A lightweight but durable rain jacket is necessary too since rain showers can happen unexpectedly during the summer months. Quick-dry clothes such as t-shirts, shorts, and leggings made from wicking fabric will keep sweat away so you'll stay cool even during hot days. Don't forget about sun protection either – packing a wide-brimmed hat will protect your face from harmful UV rays.
To sum it all up, appropriate clothing depends on whether you're going for day hikes or overnight treks. For short trips, stick with layers that can easily be taken off or put back on as needed, while longer ones may require more specialized pieces like long sleeve shirts and pants designed specifically for outdoor activities. Keep these items in mind when prepping for your sapa trekking adventure – they'll ensure that you have an enjoyable time without any nasty surprises!
How Long Does It Usually Take To Complete A Sapa Trek?
When it comes to Sapa trekking, one of the most important questions is how long does it usually take? Generally speaking, a typical Sapa trek can take between 1-3 days depending on your group's desired pace and level of difficulty. Here are some key factors to consider when estimating the duration of your sapa trek:
Difficulty Level: The length of time for a sapa trek will vary greatly depending on the difficulty level you choose. A beginner's route may only last half a day while an experienced hiker could complete a longer trail in two days.
Group Size: If you are traveling with family or friends, factor in extra time as larger groups tend to move at a slower pace than smaller ones.
Weather Conditions: Always be prepared for inclement weather that might slow down progress. Rainy conditions can make the terrain more difficult and muddy which can increase trekking times significantly.
As an experienced sapa trekker, I recommend planning and allowing plenty of time since there are so many variables that come into play during any given trip. It's best to overestimate rather than underestimate the amount of time needed to complete your journey – this way you'll have ample opportunity to relax and enjoy the beauty of nature without having to rush through every stop along the way!
No matter what kind of experience you're looking for, sapa treks offer something special for everyone! From stunning mountain views and unique cultural insights to challenging hikes and peaceful walks through rice paddies – no two trips will ever look exactly alike! So if you want to get the full experience out of your vacation, don't forget to plan accordingly by taking into account all these different factors before embarking on your next adventure!
Are There Any Medical Facilities Available In Sapa?
When it comes to sapa trekking, safety, and health care are top priorities. If you're planning a sapa trek, it's important to ensure that medical facilities are available in case of an emergency. Fortunately, there are several options for medical aid during a sapa trek.
First, many tour operators will provide basic medical supplies such as bandages, antiseptic cream, and painkillers with their packages. This is a great way to ensure your safety while on the trail. Additionally, some treks may also include access to professional medical staff who can assist if any serious injuries occur.
If you're not taking part in an organized tour, however, you'll need to make sure that you have all the necessary supplies yourself. Many outdoor stores sell small first-aid kits specifically designed for hiking and other outdoor activities. You should also carry items like sunscreen and insect repellent since they can help protect against sunburns or bug bites. It's also recommended that you bring along extra food and water just in case of an unexpected delay or injury while out on the trail.
In addition to bringing the right equipment with you on your trip, familiarizing yourself with local hospitals or clinics is essential in ensuring your sapa trekking experience is safe and enjoyable. Knowing where these establishments are located ahead of time allows hikers to quickly seek treatment if needed without wasting precious time searching for them when something goes wrong. It's always better to be prepared ahead of time so that any potential problems can be dealt with swiftly and efficiently!
Are There Any Special Permits Required To Trek In Sapa?
Are you planning a summer trekking trip to Sapa? Before you embark on your journey, it's important to know what permits are required for the adventure. Let me be your sapa trekking guide and guide you through the process of obtaining all necessary permissions!
First, let's look at the types of permits needed for trekking in Sapa. You may need:
A Trekking Permit that is issued by local authorities;
An Environmental Fee Permit that grants access to certain areas; and
An Entrance Ticket to enter some national parks or other protected sites.
While applying for these permits can seem daunting, it doesn't have to be – I'm here as your expert navigator. All you'll need is an application form, proof of identity (such as a passport), and payment for any applicable fees. The permit requirements vary depending on where and how long you plan to trek, so make sure you check with local authorities before applying. With diligent planning and preparation, obtaining the necessary documents will be smooth sailing ahead!
With the right paperwork in hand, nothing could stop us from exploring Sapa's majestic scenery this summer! So don't wait – gather up those papers now and start making memories that will last a lifetime!
Conclusion
A Sapa trek is an unforgettable experience for those who are looking to explore the rugged beauty of northern Vietnam. From lush terraced rice fields and majestic mountains to cultural villages with unique ethnic customs, there's something here that will appeal to everyone! With careful planning and preparation, a successful Sapa trekking trip can be enjoyed in the summertime without any hitches.
For starters, you should make sure to pack appropriate clothing such as lightweight layers which are suitable for both hot days and cool nights. You don't want to forget your sunscreen either – it's important to protect yourself from the sun during long treks. Depending on how challenging you want your adventure to be, most Sapa treks take anywhere between two hours to several days or even weeks if you're more experienced. It's best to check ahead to what type of terrain you'll encounter so that you can plan accordingly.
It's also recommended that before heading out on your journey, make sure there are medical facilities available nearby in case of emergencies. Finally, remember not all areas require permits but some may have special regulations – especially if they include national parks or other protected areas – so it pays off to do some research beforehand. Once all these steps are taken care of, then nothing can stand in the way of a fantastic Sapa trekking holiday this summer!
Sapa 1 Day Tours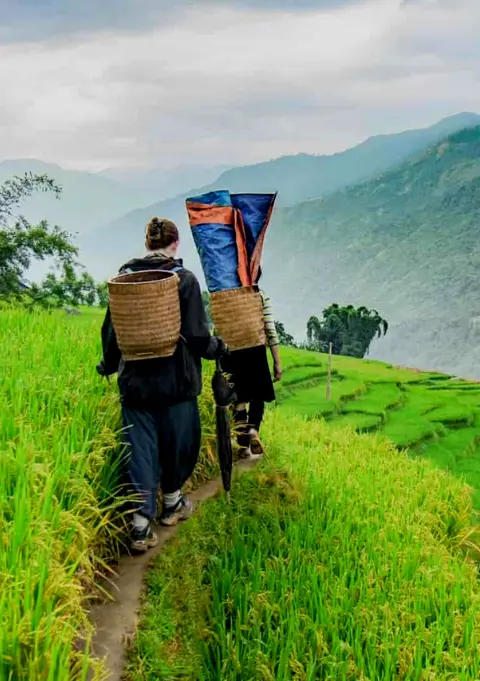 1 day experience
Moderate to challenging
Cultural immersion & active adventure
Rice fields, valleys & villages
​Private tours
Vegan-friendly
Sapa 2 Day Tours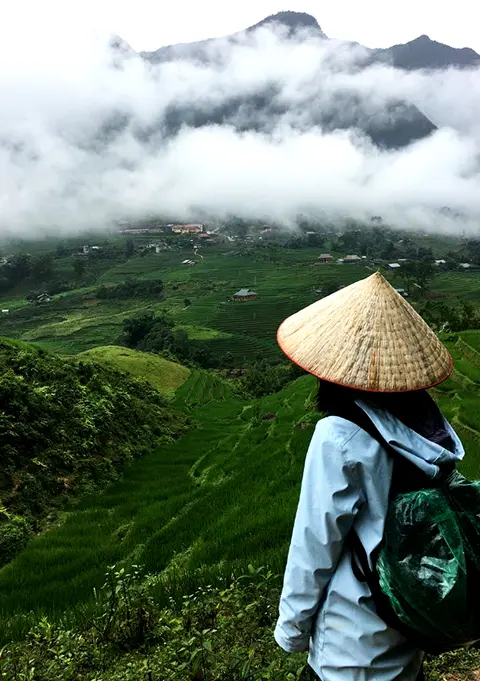 2 days 1 night experience
Moderate to challenging
Cultural immersion & active adventure
Mountains, valleys, rice fields and villages
​Private tours
Vegan-friendly
Sapa 3 Day Tours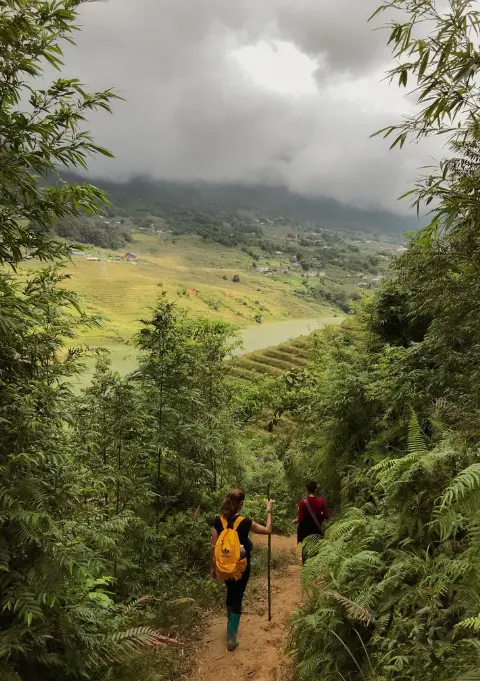 3 days 2 night experience
Moderate to challenging
Cultural immersion & active adventure
Mountains, valley, rice fields & villages
​Private tours
Vegan-friendly
Sapa 4 Day Tours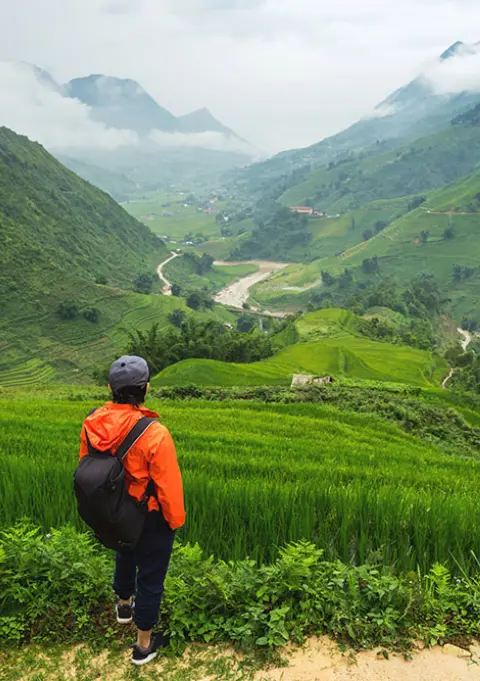 4 days 3 night experience
Moderate to challenging
Cultural immersion & active adventure
Mountains, valleys, rice fields & villages
​Private tours – Less Touristic
Vegan-friendly