Looking for a destination that satisfies your craving for adventure and offers stunning morning views? Wanting to travel to Sapa but don't know "What is there to do in Sapa in the morning? Located in northern Vietnam near the Chinese border, this charming mountain town has something for everyone – from hiking trails to local markets. In this article, I'm going to explore what there is to do in Sapa during the mornings so you can plan an unforgettable trip.
Wake up early and get ready for an incredible start to your day! As soon as the sun rises above the mountains, head out into nature and enjoy some of the most beautiful views in all of Vietnam. The best way to experience them is by taking a hike through one of Sapa's many lush forests or trekking up Fansipan Mountain – considered "the roof of Indochina". If heights aren't your thing, take a stroll around Hoang Lien National Park; here you'll find plenty of wildlife including bears and red-shanked douc langurs.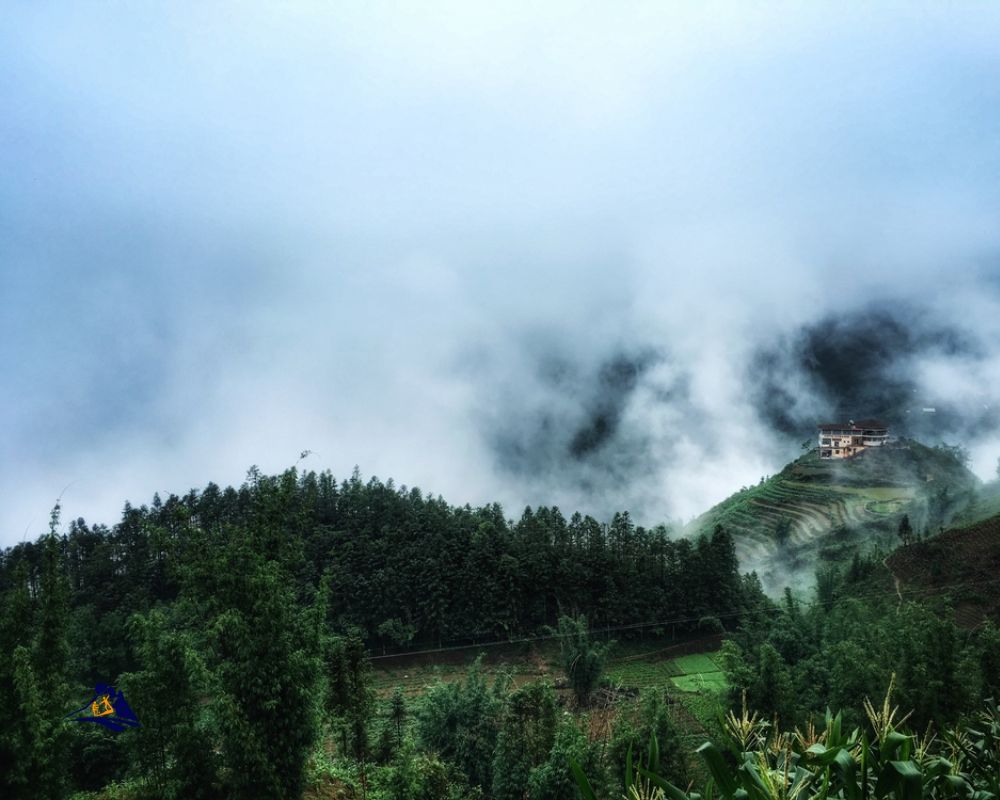 For those who want more than just outdoor exploration, don't worry – there are plenty of other activities available too! Visit Cat Cat village and learn about traditional customs while browsing its bustling market stalls filled with souvenirs like hand-embroidered clothing and handmade jewelry. You can also opt for a guided tour which will show you how locals make items such as rice wine or herbal medicine. And if you're feeling extra adventurous, why not try paragliding over Muong Hoa Valley? Whatever it is that takes your fancy, Sapa promises an unforgettable morning experience full of unique sights and sounds.
Overview Of Sapa Vietnam
Sapa is a mesmerizing mountain town nestled in the breathtakingly beautiful Hoang Lien Son Mountains of Vietnam. Known for its unique culture and stunning scenery, Sapa has become one of the most popular tourist destinations in Southeast Asia. From lush green rice terraces to vibrant markets, this majestic city offers something for everyone. Whether you're looking for an adrenaline-filled adventure or just want to take in the sights, there are plenty of activities and attractions that will leave you with lasting memories.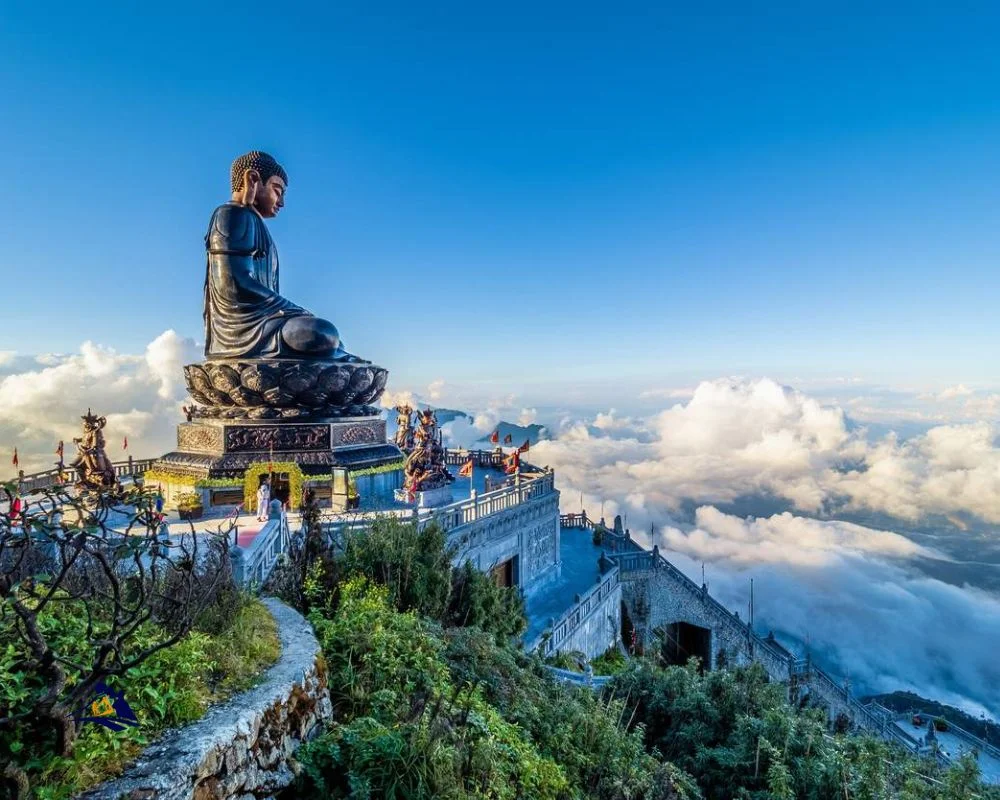 Take some time to explore the local culture by visiting colorful markets filled with handicrafts and textiles made by ethnic minorities such as Hmong, Tay, and Dao people. You can also enjoy shopping at boutique stores selling traditional clothing and jewelry. For those who prefer outdoor activities, Sapa is home to many incredible hiking trails leading up to the magnificent mountainside where you can experience spectacular views of the valleys below. Several nearby waterfalls make for perfect swimming spots during your journey through this enchanting land.
Popular Tourist Attractions When You Get To Sapa
If you're looking for fun things to do in Sapa in the morning, there are plenty of activities and attractions to explore. To start your day on a high note, why not take a cable car ride up Mount Fansipan? This popular tourist activity will give you breathtaking views of the surrounding mountain range, as well as beautiful rice terraces below. From here, you can continue exploring by visiting nearby villages like Ta Van Village where it is possible to learn about local culture and traditions. Alternatively, if you'd prefer something a bit more adventurous, then why not check out one of the many trekking tours that depart from Sapa train station?
Here's a list of some popular tourist attractions:
Take a cable car ride up Mount Fansipan
Explore Ta Van village
Go Trekking at Sapa Train Station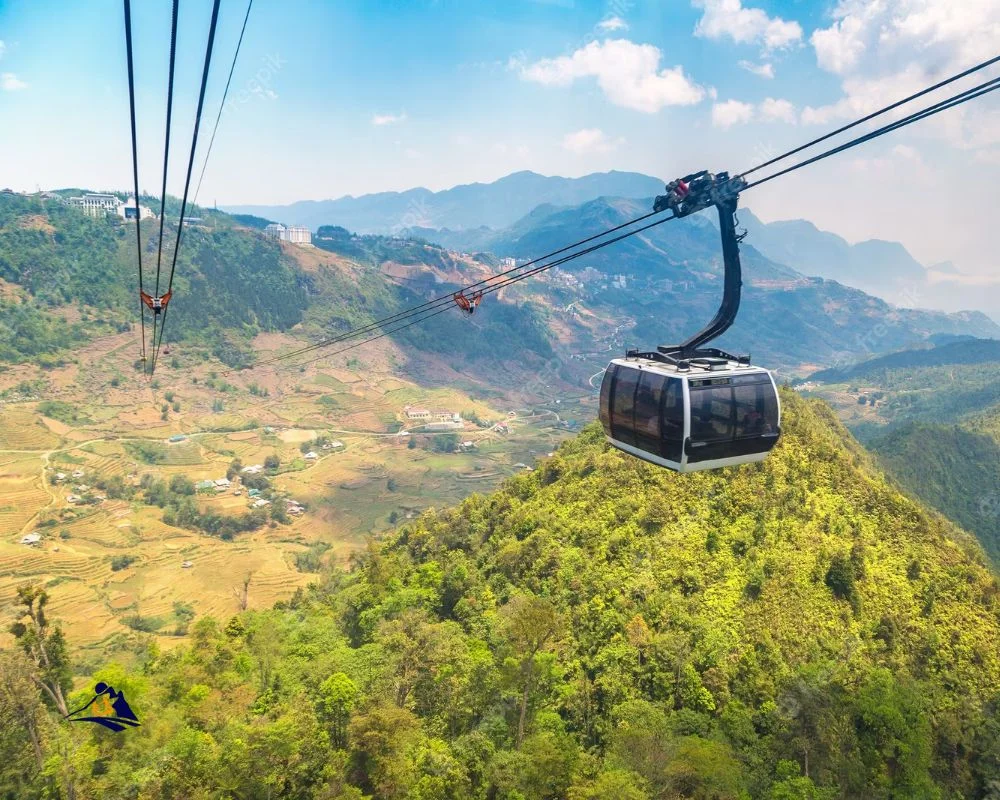 These attractions offer an amazing experience for any traveler! Whether you're seeking adventure or just want to relax and soak up some stunning scenery, these activities will provide unforgettable memories of your time in Sapa. With so much to see and do in this vibrant town, it's no wonder why tourists love coming back year after year! So what are you waiting for? Get ready to embark on your journey through the wonderful world of Sapa!
Hiking And Nature Walks
For those looking to take a step back in time and lose themselves in the wonders of nature, Sapa is an ideal destination. From winding hiking trails through verdant valleys to tranquil flower gardens, there are plenty of options for visitors eager to explore the outdoors.
The stunning views from the highest peaks provide hikers with breathtaking vistas that could inspire even the most jaded traveler. For those seeking something a bit more daring, many of the nearby hill tribes offer guided tours into their villages, where travelers can learn about local customs and traditions while enjoying some spectacular scenery along the way.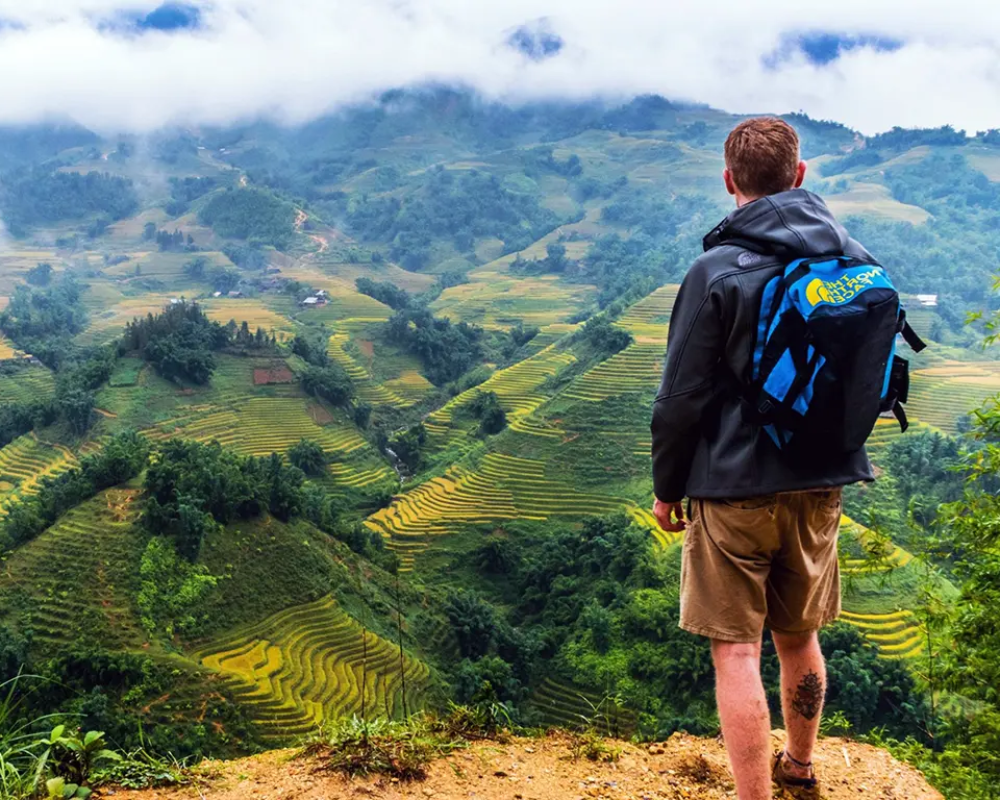 The lush sapa valley serves as a popular spot for both experienced trekkers as well as novice walkers. With beautiful flora and fauna dotting its landscape, this region provides outdoor adventurers with plenty of opportunities to find adventure and reconnect with nature. Whether you're looking for an easy stroll or want to tackle one of the area's more challenging hikes, Sapa has it all!
From exploring hidden gems tucked away in the hillsides to taking part in cultural excursions with locals, Sapa offers up a variety of activities perfect for any morning itinerary.
Local Markets And Shopping Spots Tips Highlights
If you're looking for a cultural experience and some unique souvenirs, then Sapa is the place to be. There are plenty of local markets and shopping spots where visitors can explore artisan crafts, street vendors selling handmade items, and all sorts of handicrafts. The most popular spot in town is the Sapa Market—a bustling outdoor bazaar that's filled with colorful textiles from the region's many ethnic minorities. Here, you'll find everything from traditional clothing to jewelry and artwork.
For those who don't mind getting up early, there's also the Sunday morning market near Cat Cat Village. This weekly event features hundreds of vendors selling produce and homemade goods at bargain prices. It's worth checking out! If you have time to spare during your stay in Sapa, it's also worth visiting one of the nearby villages like Ta Van or Lao Chai for an even more authentic experience. Here, you can see how locals go about their daily lives while browsing through locally-made products such as pottery, baskets, and wooden sculptures.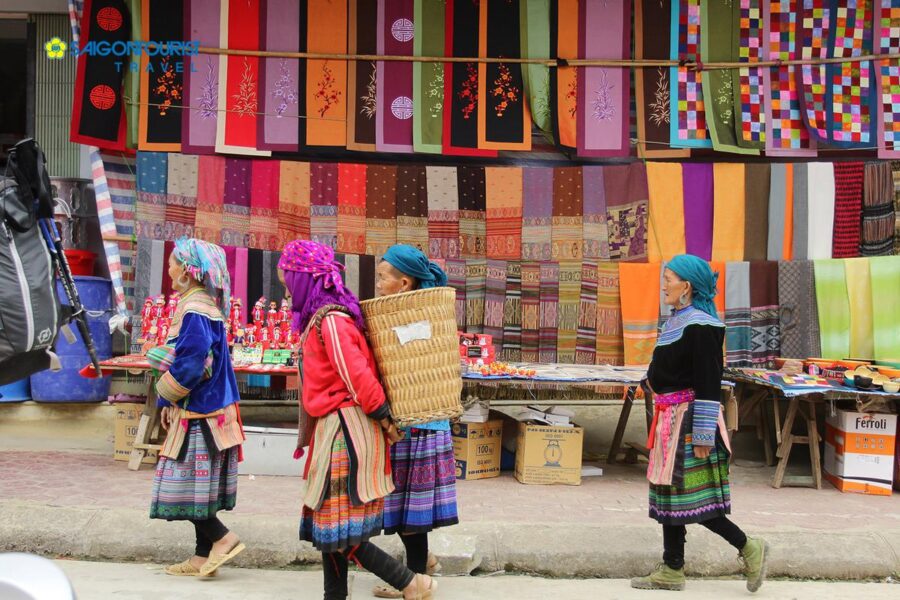 From lively markets to small village shops, there are plenty of places to browse for unique gifts in Sapa. Shopping here is not only great fun but also gives travelers a chance to support local communities by buying directly from them—and take home something special at the same time! With so much on offer, it's no wonder why people come back again and again when they visit this beautiful mountain town. Now let's move on to exploring cafes and restaurants around Sapa!
Cafes And Restaurants
Waking up in the charming town of Sapa, you'll find yourself surrounded by lush pines and rolling hills. With almost too many activities to choose from, it can be difficult to decide how to spend your morning here. Luckily, there's no shortage of cafes and restaurants that offer a delicious breakfast menu to kick off your day.
If you're looking for a traditional Vietnamese breakfast experience, head to one of the many street-side eateries that serve fresh pho or banh mi. The locals know their stuff when it comes to food – so it's worth giving these places a try! However, if you'd prefer something more westernized, several cozy cafes have set up shops around town offering everything from pancakes and waffles to eggs benedict and café latte. Whatever your preference may be, there is something for everyone in Sapa's bustling morning scene.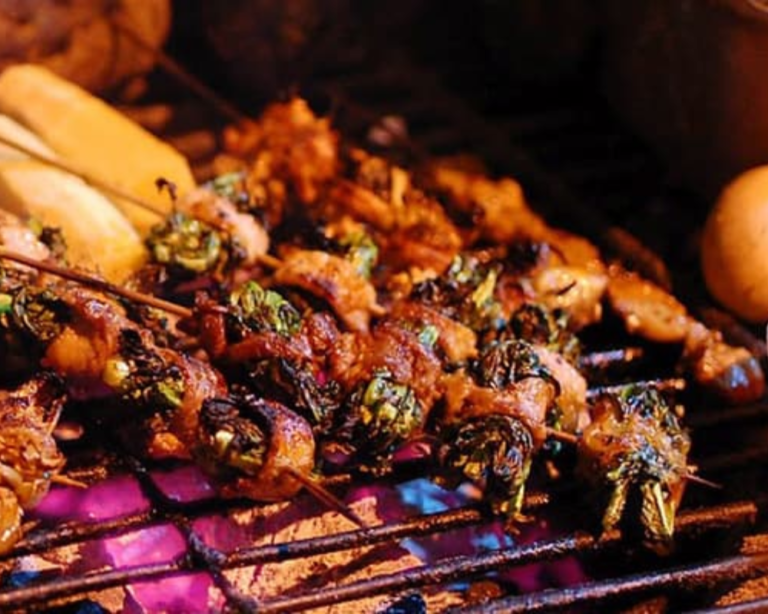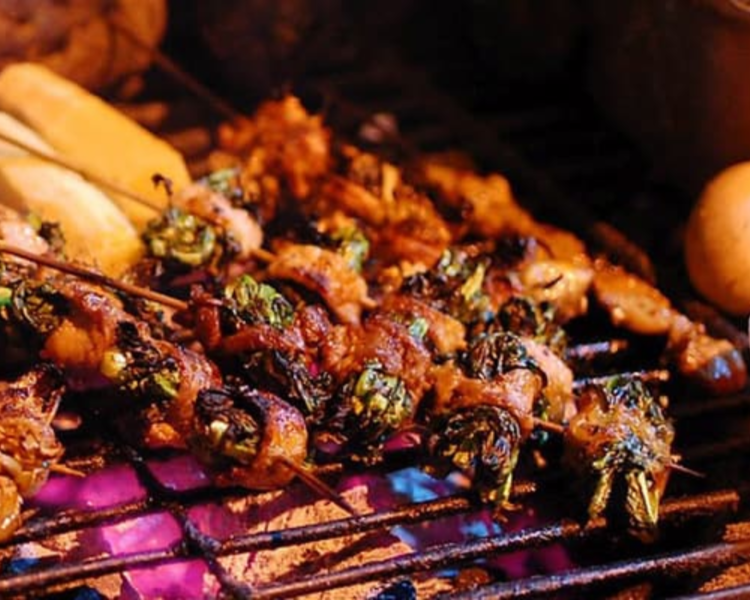 With its unique culture and vibrant atmosphere, visiting a cafe or restaurant in Sapa is an unforgettable experience. You'll find yourself immersed in local life as you sip on coffee or tea while admiring the stunning views outside your window – all before midday! So make sure not to miss out on this part of the Sapa experience on your next trip here; because once you do, it will be hard not to return soon afterward!
Highlights Tips For Cultural Experiences
I'm an avid traveler, so I know that immersing oneself in the culture and customs of a new place is one of the most rewarding experiences. Sapa has plenty to offer for those looking for cultural activities, from exploring its rich heritage to partaking in traditional customs.
| Activity | Description | Highlights |
| --- | --- | --- |
| Heritage | Explore ancient artifacts & monuments | Get a glimpse into Vietnam's past |
| Crafts | Shop artisan crafts at local markets | Support locals |
| Customs | Participate in ethnic minority rituals | Experience true Vietnamese life |
| Performances | Watch traditional dances & singing | Enjoy vibrant performances |
Sapa 1 Day Tours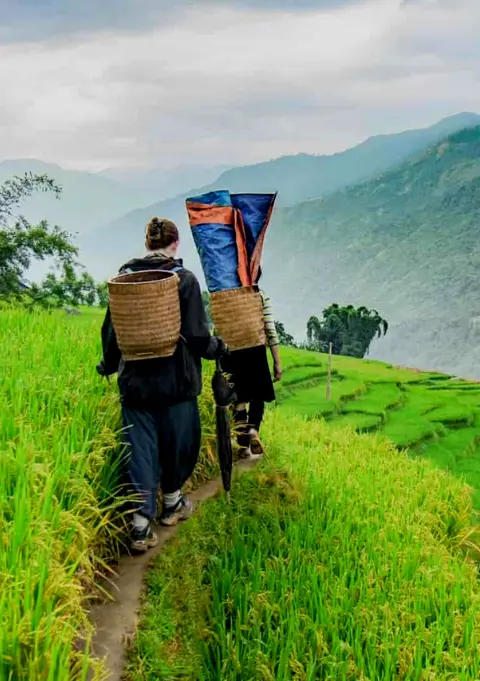 1 day experience
Moderate to challenging
Cultural immersion & active adventure
Rice fields, valleys & villages
​Private tours
Vegan-friendly
Sapa 2 Day Tours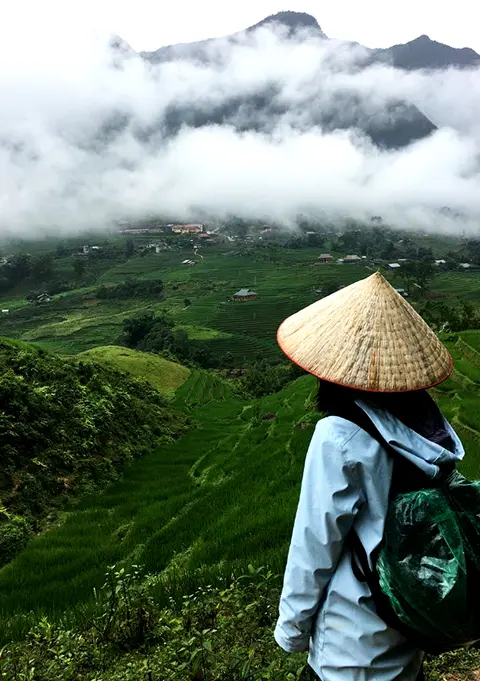 2 days 1 night experience
Moderate to challenging
Cultural immersion & active adventure
Mountains, valleys, rice fields and villages
​Private tours
Vegan-friendly
Sapa 3 Day Tours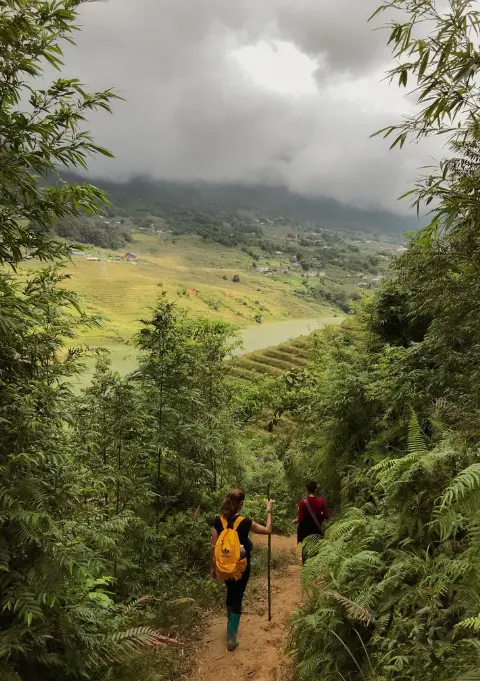 3 days 2 night experience
Moderate to challenging
Cultural immersion & active adventure
Mountains, valley, rice fields & villages
​Private tours
Vegan-friendly
Sapa 4 Day Tours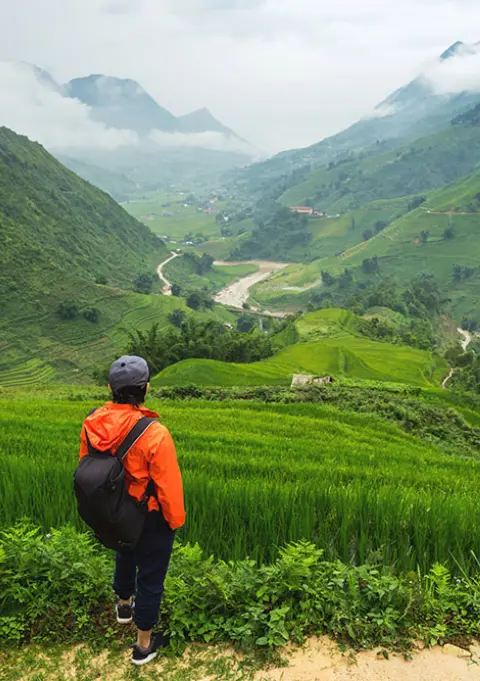 4 days 3 night experience
Moderate to challenging
Cultural immersion & active adventure
Mountains, valleys, rice fields & villages
​Private tours – Less Touristic
Vegan-friendly
In the morning, start your day by visiting some of Sapa's historical sites like the Cau May Bridge or Ham Rong Mountain. These places are a great way to learn about Vietnamese history and admire the impressive architecture. Then head over to Cat Cat Village where you can meet members of Hmong and Red Dao minorities and purchase their unique handmade crafts – all while soaking up some spectacular mountain views! Afterward, join in on ceremonial celebrations such as weddings and festivals held throughout town. You'll get the chance to watch colorful traditional dances performed by locals dressed in beautiful costumes. It will be an unforgettable experience! Finally, no trip would be complete without taking in some stunning scenery along the Muong Hoa Valley trail near Ta Phin village – home to several different ethnic groups who still practice their traditions today.
What Is There To Do In Sapa In The Morning? Frequently Asked Questions
What Is The Best Time Of Year To Visit Sapa?
When it comes to planning a trip to Sapa, the best time of year to visit is an important consideration. This stunning region in Northern Vietnam offers travelers plenty of experiences and opportunities for exploration – but when should you go? With its varied climate and distinct tourist seasons, understanding the best season to visit Sapa can be tricky.
The weather in Sapa varies throughout the year from pleasant spring days to cold winter nights. The summer months are generally hot and humid with temperatures reaching up into the 30s Celsius (mid-80s Fahrenheit). Meanwhile, winters see much cooler temperatures that dip as low as 0°C (32°F). Rainfall also tends to increase during this time, so visitors should bring appropriate clothing for changing conditions.
Sapa's main tourist season runs from October through April each year. During these months, travelers can expect milder temperatures and less rain than at other times of the year. It's also worth noting that due to increased tourism traffic at this time, accommodation prices may be higher than usual. While there will still be some tourists around outside this period, travel during the off-season can result in lower rates on accommodation and transportation costs – plus fewer crowds!
No matter what time of year you choose to explore Sapa, it promises unforgettable memories filled with captivating scenery, vibrant culture, and delicious food. Whether visiting alone or with friends and family alike, taking advantage of Sapa's unique offerings makes for an incredible experience any time of year.
Are There Any Local Events Or Festivals In Sapa?
Sapa is a beautiful town in northern Vietnam, and it's known for its incredible cultural heritage. It also hosts some amazing festivals throughout the year that are worth experiencing. If you're looking to immerse yourself in Sapa culture, there are plenty of local events and festivals to check out.
From traditional rituals like the Buffalo Fighting Festival to modern music festivals, there's something for everyone in Sapa. The annual Bun Bo Nam Bo festival celebrates the unique cuisine of the region with dishes such as sticky rice cakes, while other festivals focus on celebrating Sapa's history, art, and crafts. There are also numerous parades during religious holidays and special occasions that bring people together from different walks of life – locals as well as tourists alike!
Wherever you go in Sapa, you can be sure to find an exciting event or two happening at any given time. Whether you're interested in learning about their customs or just want to have fun participating in the festivities, you'll never run out of things to do here. So whether it's enjoying a traditional buffalo fight or attending a vibrant dance party, get ready for an unforgettable experience when visiting this wonderful corner of Vietnam!
Are There Any Guided Tours Offered In Sapa?
Are you looking for guided tours in Sapa? You're in luck! There are plenty of options to choose from. From hiking and trekking tours to sightseeing packages, there is something to suit everyone's needs. If you're planning a trip to this beautiful mountain town, here are some great options for guided tours that will help make your experience even more memorable.
For those who want an active adventure, why not try one of the many hiking or trekking tours offered in Sapa? With experienced guides leading the way, these excursions provide an opportunity to explore breathtaking scenery while learning about the local culture and history along the way. Whether you're a beginner or a seasoned hiker, there's sure to be a tour package that fits your skill level.
If sightseeing is more your style, then look no further than Sapa's range of excellent guided tour packages. Here you can get perfect views of the stunning landscape as well as learn about traditional Vietnamese customs and enjoy delicious food stops at various points throughout the day. These trips offer an enjoyable mix of leisurely walking with lots of interesting information thrown into the mix – making them ideal for anyone who wants to soak up what Sapa has to offer without feeling rushed or overwhelmed.
So if you find yourself wanting to explore all that Sapa has on offer but don't know where to start, why not give one of these amazing guided tours a go? With so many choices available it'll be hard not to pick something that suits both your interests and budget perfectly! So take advantage of this wonderful opportunity and see just how special this place truly is by taking part in one (or more!) of its fantastic guided tours today!
Are There Any Outdoor Activities Available In Sapa?
Are you an outdoor enthusiast looking for something to do in Sapa? Look no further! With its majestic mountains and lush valleys, Sapa offers a wide range of activities that will bring out your adventurous side. From hiking and trekking to rock climbing and camping, there's something for everyone here.
For those keen on sightseeing, the villages of Cat Cat and Ta Van are well worth exploring. There's also Fansipan Mountain – Vietnam's highest peak at 3143m – which can be reached by taking a cable car or going on guided tours ranging from one to five days. Whether it's a stroll through terraced fields or more challenging hikes along winding mountain trails, you won't struggle to find something suitable with the right preparation and equipment.
But if extreme sports is what you're after, then don't worry – there are plenty of options available too. Rock climbing is becoming increasingly popular among adrenaline seekers while camping sites offer stunning views over Muong Hoa Valley. Whatever activity you choose, make sure you take all the necessary precautions as conditions can change rapidly in this region due to unpredictable weather patterns.
So why not come explore Sapa and try some thrilling outdoor activities? The beauty of nature awaits… …for you to discover!
Are There Any Accommodations In Sapa Suitable For Large Groups?
Are you traveling to Sapa with a large group? If so, it's important to find suitable accommodation that can house everyone. Fortunately, there are plenty of family-friendly places in the area for larger groups.
The town of Sapa is well known for its hospitable locals and lush nature trails, but one of the best things about visiting here is the abundance of accommodations available to suit all types of travelers. Whether you're looking for a cozy little guesthouse or something more luxurious, you'll be able to find just what your group needs. There are options ranging from simple homestays to hotels and resorts, making it easy to find somewhere that fits everyone's budget and preferences.
Many properties offer special discounts when booking multiple rooms at once, which makes them especially attractive if you're traveling as part of a large group. You'll also want to make sure that whatever option you choose has enough space for everyone – some accommodations even have separate wings or floors specifically designed for bigger parties! With so many choices out there, it shouldn't be too hard to find accommodation in Sapa that's perfect for your big crew.
No matter how large your party may be, don't forget that finding the right place to stay should still be high on your priority list when planning a trip to this beautiful region in Northern Vietnam. With careful research and preparation, you will surely end up with an ideal spot where everybody can relax and enjoy their stay during their time in Sapa.
Conclusion
A visit to Sapa in the morning is a truly unique experience. From seeing the early morning mist rolling down the hills to exploring local markets and taking part in outdoor activities, there's something for everyone. I was lucky enough to be visiting during the harvest season when locals were preparing their fields as well as celebrating with traditional music and dance performances – an unforgettable sight!
On top of that, you can find plenty of guided tours available. These are great for those who want to learn more about the history and culture of this beautiful region. Whether it's trekking through rice terraces or climbing Fansipan peak, these trips will provide you with breathtaking views that stay with you for life. Accommodation-wise, there are plenty of options suitable for large groups so you won't have any trouble finding somewhere comfortable to rest your head at night after a day full of adventure.
Overall, if you're looking for an exciting way to start your day then look no further than Sapa! Its stunning landscapes combined with its rich cultural heritage make it one of Vietnam's most popular tourist destinations and once you've experienced it yourself, we guarantee you'll be back again soon!
Sapa 1 Day Tours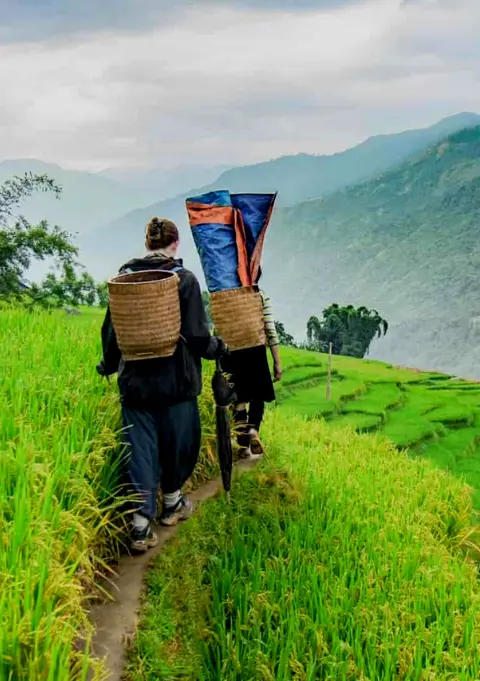 1 day experience
Moderate to challenging
Cultural immersion & active adventure
Rice fields, valleys & villages
​Private tours
Vegan-friendly
Sapa 2 Day Tours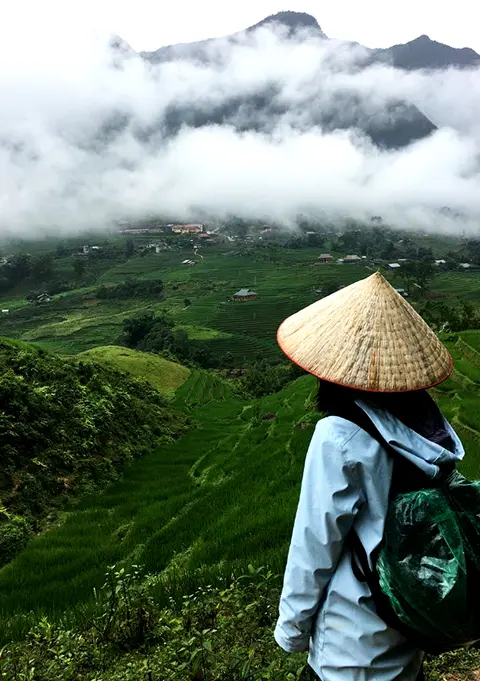 2 days 1 night experience
Moderate to challenging
Cultural immersion & active adventure
Mountains, valleys, rice fields and villages
​Private tours
Vegan-friendly
Sapa 3 Day Tours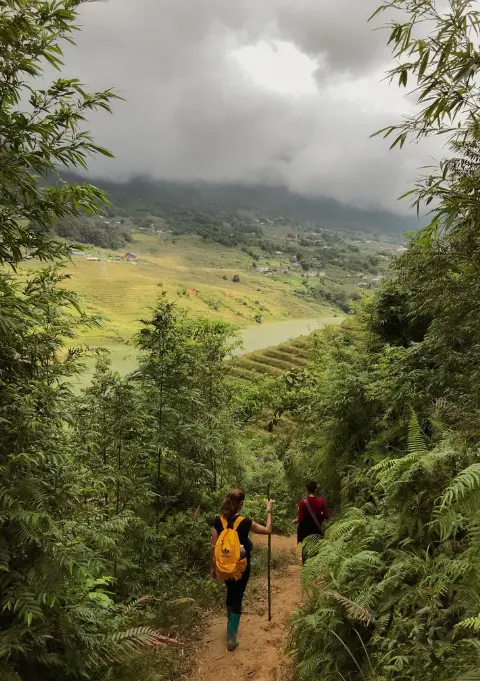 3 days 2 night experience
Moderate to challenging
Cultural immersion & active adventure
Mountains, valley, rice fields & villages
​Private tours
Vegan-friendly
Sapa 4 Day Tours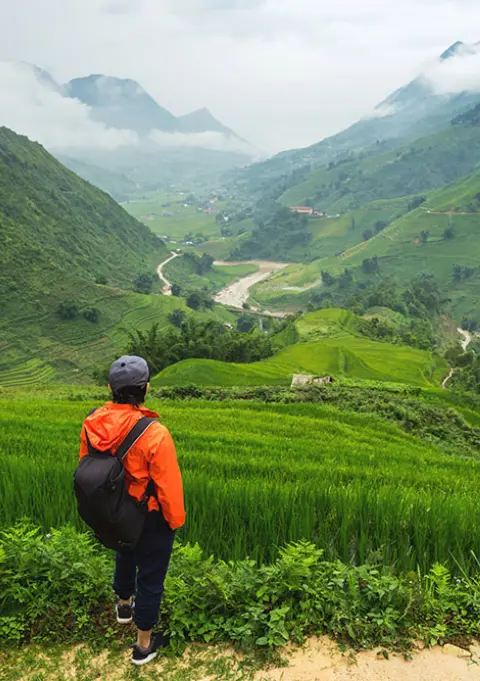 4 days 3 night experience
Moderate to challenging
Cultural immersion & active adventure
Mountains, valleys, rice fields & villages
​Private tours – Less Touristic
Vegan-friendly