Recently updated on March 9th, 2023 at 02:36 am
Have you ever wanted to escape the hustle and bustle of everyday life? To take time out for yourself, relax on a pristine beach or explore ancient caves in one of the world's most beautiful places? If so, then Halong Bay, located off Vietnam's northeast coast is calling your name.
Halong Bay has become increasingly popular over recent years due to its picture-perfect scenery – towering limestone cliffs jutting up from emerald waters; serene beaches with crystal clear water perfect for swimming…the list goes on! But how many days do you need there to experience all that this magical place has to offer?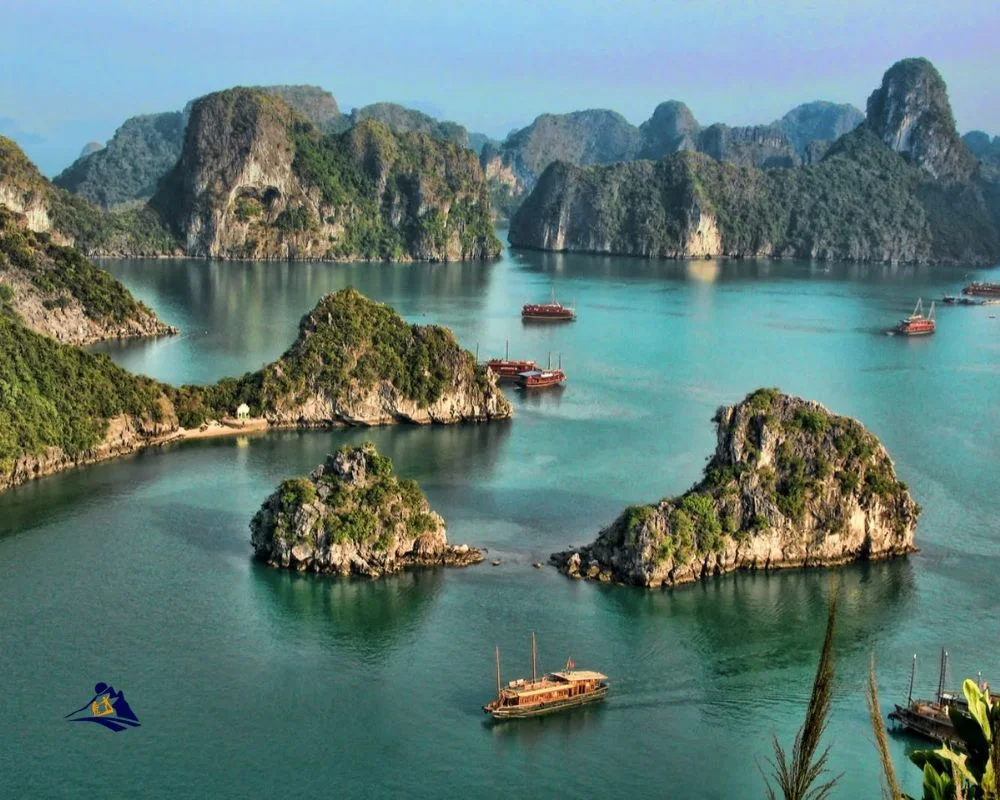 In this article, we will answer just that question and provide insight into how best to spend your days in Halong Bay. We will uncover some of the must-see attractions as well as recommend activities tailored specifically for those looking for adventure or relaxation – it's totally up to you! So come with me now and let's delve into what makes Halong Bay such a unique destination and why it should be top of your bucket list.
Overview Of Ha Long Bay
Halong Bay is an incredible destination situated in northern Vietnam. With its emerald waters, towering limestone karsts, and thousands of islands stretching over 1500 square kilometers, it's no wonder why Halong Bay has been a UNESCO World Heritage Site since 1994.
The geography of Halong Bay consists mainly of tropical rainforest and coastal mangrove swamps with several beautiful beaches scattered around the area. The bay is filled with hundreds of limestone monolithic islands which have created spectacular caves, grottoes, and hidden lagoons for visitors to explore. Not only does the natural beauty attract tourists, but also the abundance of activities on offer from kayaking to swimming and rock climbing make it one of the most popular destinations in Southeast Asia.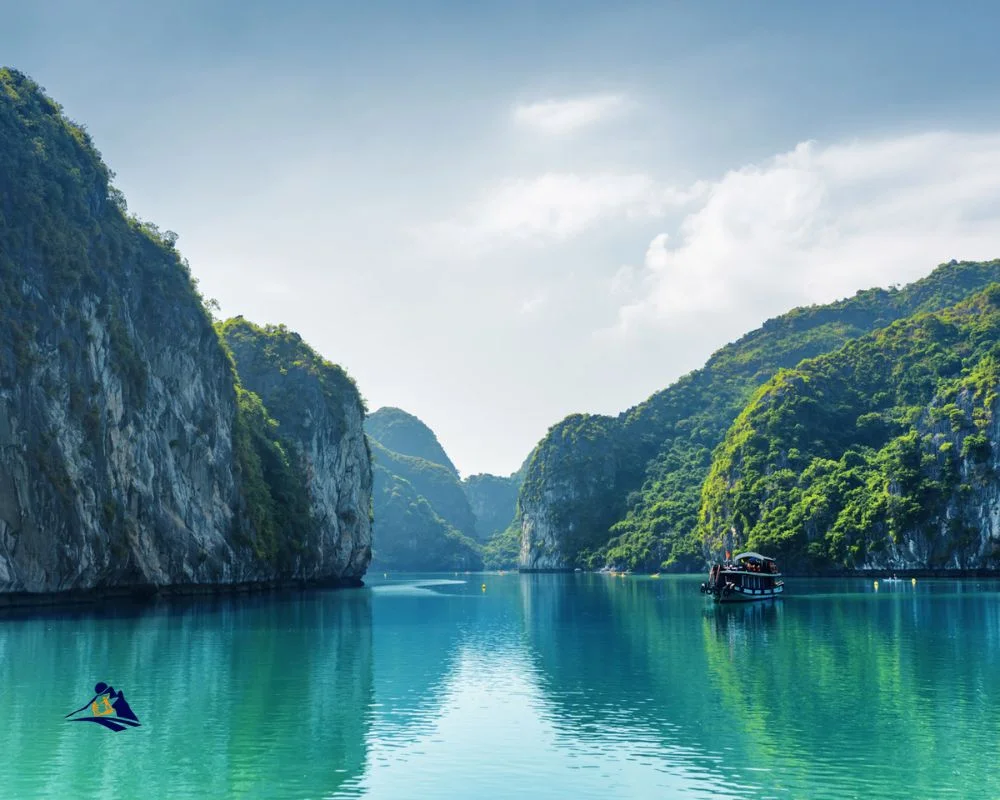 History buffs are not forgotten either as there are plenty of ancient temples, monuments, and archaeological sites dating back centuries ago. There's even a floating fishing village where you can learn about traditional Vietnamese life! Whether you want to take part in active pursuits or simply relax by taking boat trips through this stunning landscape – whatever your preference may be – Halong Bay will surely leave you mesmerized by its unparalleled beauty.
What To Do On Halong Bay Day Trip
Visiting Halong Bay is like taking a step into an enchanted world. With its majestic beauty, emerald waters, and thousands of limestone karsts that reach the sky, it's no wonder this UNESCO World Heritage Site has captivated travelers for centuries.
When visiting Halong Bay, there are plenty of activities to fill your days. For those looking for adventure, kayaking around the islands and caves exploring can be a thrilling experience. If you're after something a bit more relaxed then why not take a cruise tour or explore one of the fishing villages nearby? You could also just spend time swimming in the crystal clear waters or simply admire the breathtaking views from any point on land.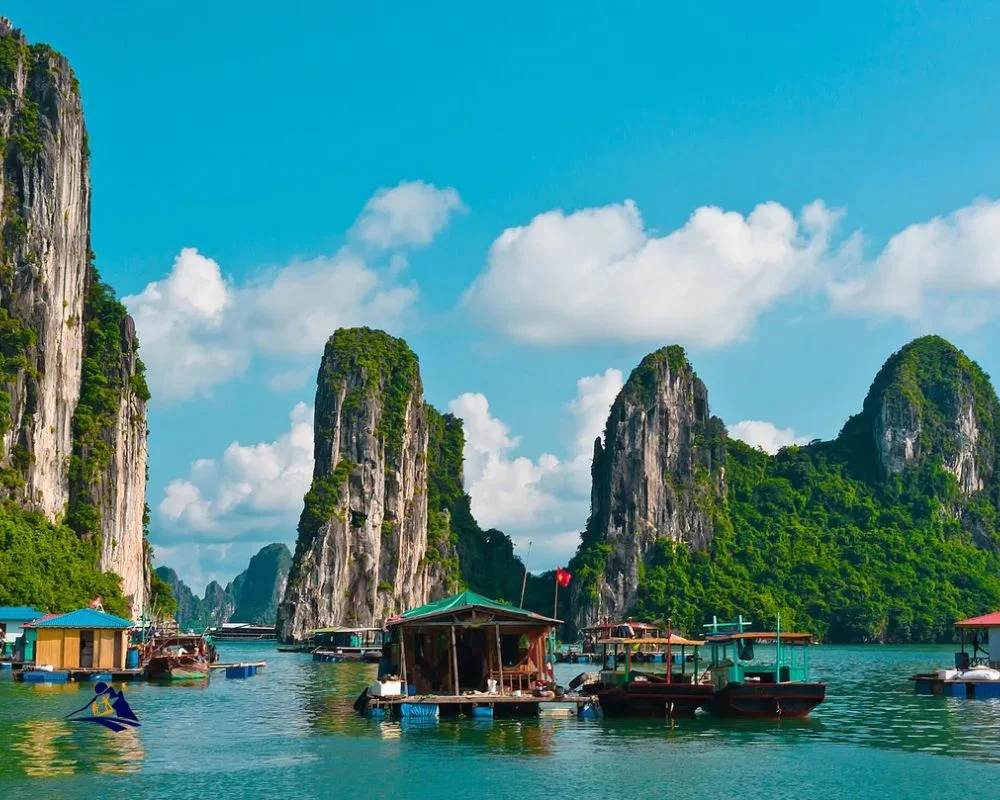 No matter what activity you choose to do in Halong Bay, you will have an unforgettable experience here! From discovering hidden gems beneath the sea to hiking up mountains – whatever floats your boat (literally!) – this natural wonderland has something special for everyone.
Recommended Halong Bay Itinerary For Different Lengths Of Stay
Exploring Halong Bay is an experience like no other! With towering limestone karsts, hidden caves, and secret lagoons, the stunning destination offers something for everyone. Whether you're looking to explore over a day trip or stay longer to make the most of your time in Vietnam, here are some recommended itineraries for different lengths of stay:
One-Day Trip: Take one of the many boat tours available from Hanoi to explore the area's majestic beauty. Enjoy local activities such as kayaking and swimming at nearby beaches before heading back to Hanoi later that evening.
Two Days/One Night: Spend two days sailing around Halong Bay on a private cruise. Explore remote coves, take part in exciting water sports, and soak up the incredible views along the way. Onboard overnight accommodation makes it easy to maximize your time on this unique journey.
Three Days/Two Nights: For those with more time, embark on a three-day tour taking in some of Halong's spectacular sights including Sung Sot Cave, Bai Tu Long Bay, and Tuan Chau Island. Stop off at several secluded islands along the way for snorkeling and beachside picnics – perfect for making unforgettable memories!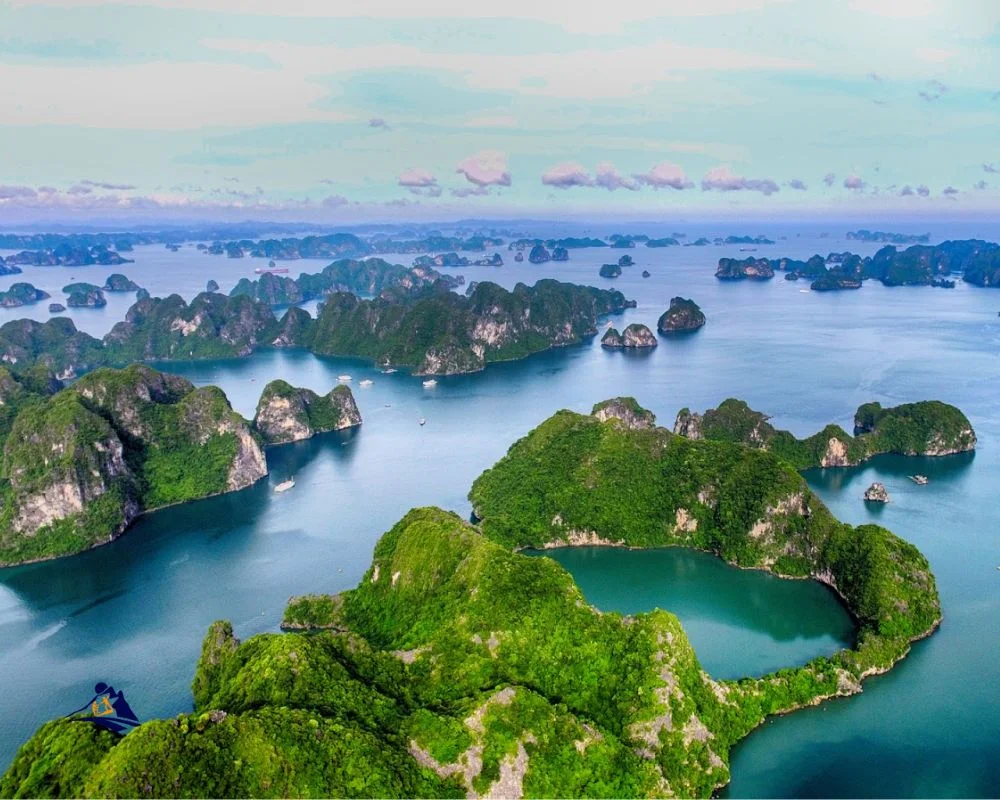 So if you want to get away from it all and immerse yourself in Vietnamese culture then look no further than Halon Bay – there's something here for everyone! From breathtaking scenery to thrilling excursions, you can tailor your adventure according to how much time you have available so start planning now!
Seasonal Considerations
The beauty of Halong Bay is infinite, with its stunning scenery and unique attractions. When planning a visit to this enchanting destination it's important to consider the time of year you plan to go as each season offers different advantages.
If you're looking for a more relaxed atmosphere, then the monsoon season from April – August may be your best bet. The rainy days bring on quieter beaches and less crowded sightseeing spots. Plus, cooler temperatures make it ideal for outdoor activities like kayaking or exploring caves.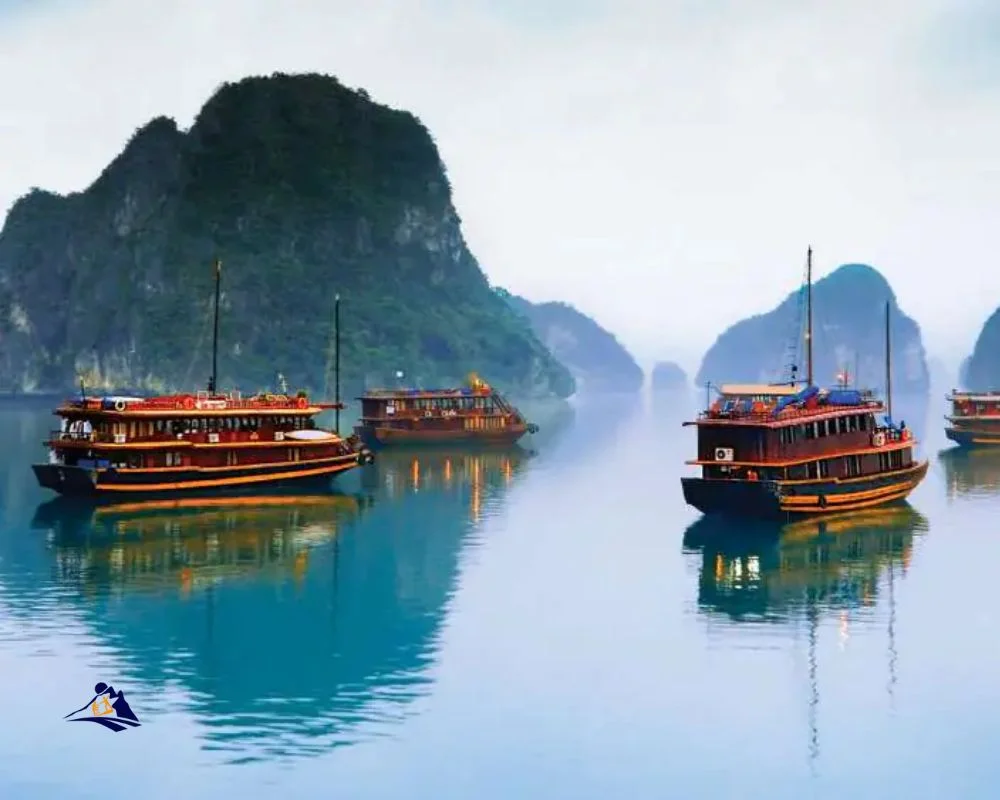 On the other hand, if you want an action-packed stay in Halong Bay then visiting during the winter months is perfect! During these warmer months there are plenty of opportunities for swimming and beach hopping – plus, you can enjoy all the winter activities such as skiing and snowboarding at nearby resorts. Moreover, summertime brings out some spectacular sunsets that will take your breath away.
No matter when you decide to travel here, Halong Bay provides enough natural wonders and cultural experiences to keep any traveler captivated for days! With its diverse landscape of mountains, islands, and coastline there's something new around every corner waiting to be discovered.
Transportation And Accommodation Options For Your Halong Bay Overnight Trip
Halong Bay offers a variety of transportation and accommodation options, making it easy to plan your perfect trip. Whether you're looking for budget travel or luxurious Halong bay cruises, Halong has something for everyone.
Option
Description
Benefits
Cruises
Cruise ships offer the most popular way to explore Halong Bay as they provide guided tours that include all meals and entertainment onboard. You can choose from different packages depending on your needs and budget.
Guided Tours
All-Inclusive Packages
Affordable Prices
Hotels & Resorts
There are many hotels and resorts located in close proximity to Halong Bay. These properties give travelers access to comfortable amenities at reasonable prices. Plus, their locations make them conveniently accessible when exploring the area's attractions.
Convenient Locations
Variety of Amenities
Reasonable Prices
Budget Travel
If you're looking to save money while still experiencing the beauty of Halong Bay, there are plenty of affordable ways to get around such as bus rides, bike rentals, and even ferries! Additionally, there are also budget accommodations available such as hostels and homestays which allow you to experience local life without breaking the bank.
Wide Range of Options
Cost Savings Opportunities
Cultural Immersion Experiences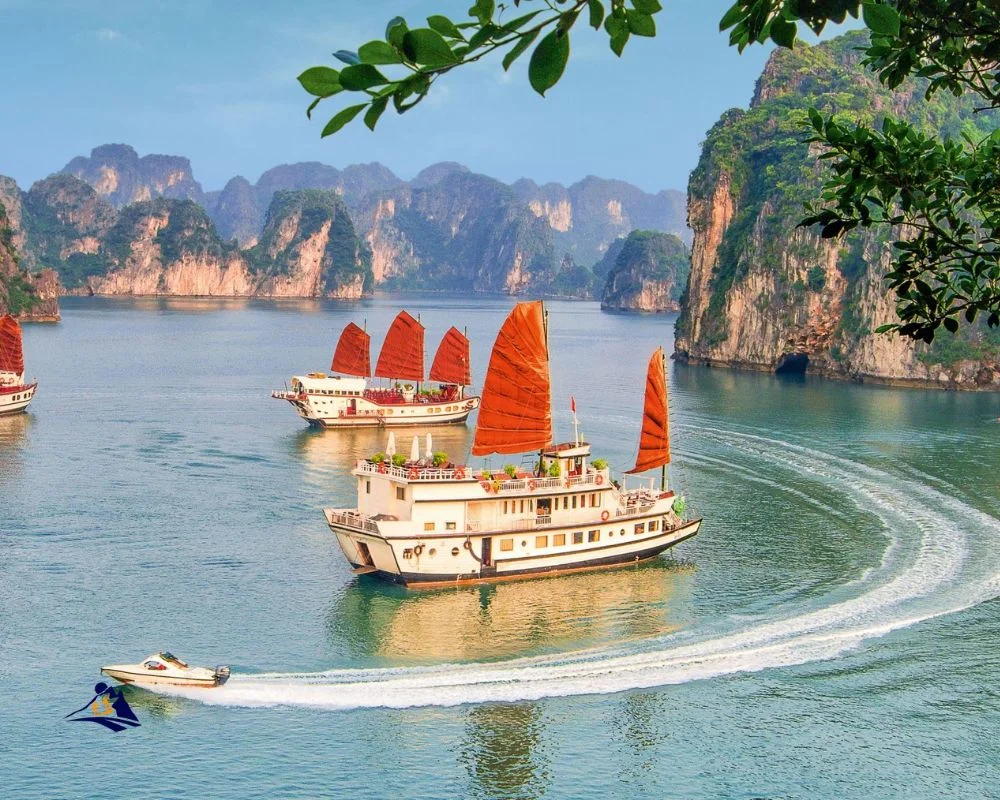 From cruises offering an all-inclusive package with a guided tour included, to various hotel options ranging from luxury resorts to budget accommodations like hostels – whatever type of traveler you are, you won't be disappointed by what Halong Bay has in store for you! So if you've been dreaming about getting away from it all then now is the time to book your perfect escape through this unique destination in Vietnam.
Tips For Making The Most Out Of Your Trip
Planning a trip to Halong Bay can be both exciting and overwhelming. There's no one-size fits all answer to how many days you should spend there, but I've got some tips that will help make the most of your time in this beautiful place!
First things first: plan! Most travelers don't realize that it takes several hours to get from Hanoi to Halong Bay, and vice versa – so be sure to factor travel times into your itinerary. If you're short on time, consider booking an overnight cruise or taking a day tour. This way, you'll get the full experience without having to worry about transportation logistics.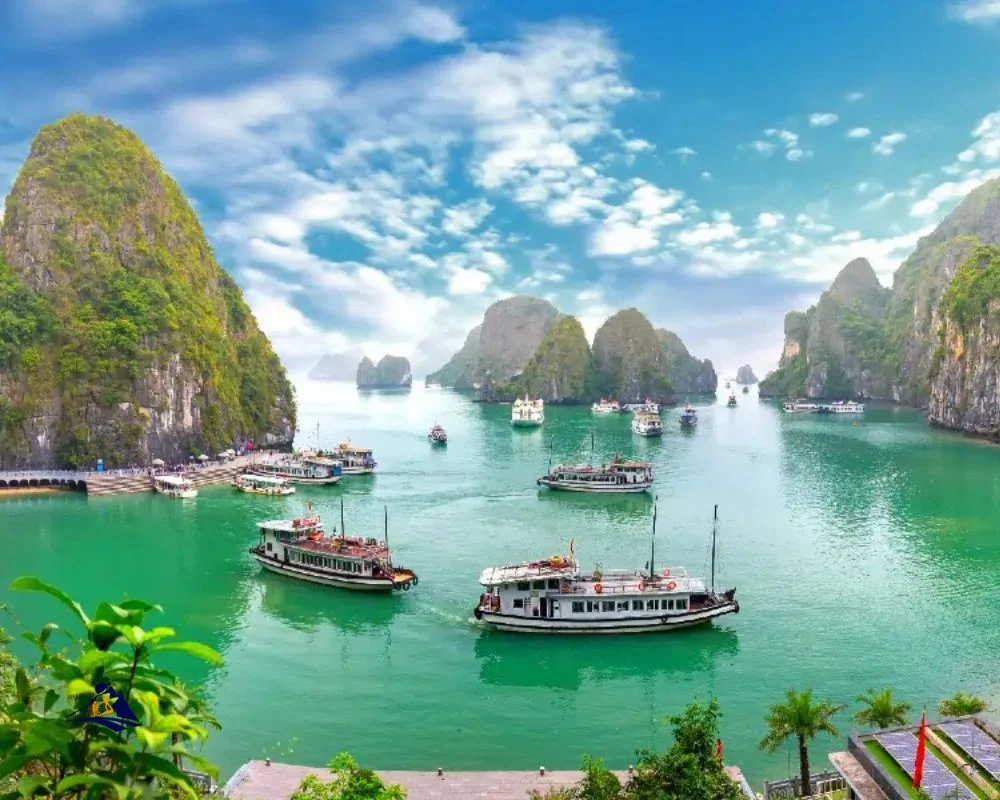 Second, do some research before you go! Look up reviews for restaurants and hotels in advance so you have options when you arrive. Booking activities online is also a great way to save money – plus, it ensures that everything runs smoothly during your stay. And if budget is an issue, try looking for deals or discounts offered by local businesses as well!
Finally, don't forget to pack accordingly. Bring comfortable clothes for sightseeing (including sun protection) along with any medication or medical supplies you may need. A good pair of shoes is essential too; even if you're only going out for a few hours at a time, they'll come in handy while exploring Halong Bay's rugged terrain. Don't forget essentials like insect repellent either – trust me, mosquitos are no joke here! With these packing essentials taken care of and some smart planning advice under your belt, your trip will truly be unforgettable!
Conclusion
In conclusion, Halong Bay is a truly remarkable destination with something for everyone. Whether you want to explore the caves and marvel at the stunning scenery or just relax on board a traditional junk boat, it's worth taking your time to savor all that this incredible place has to offer. With its variety of activities, seasonal considerations, and transportation and accommodation options, planning can help ensure that you have an unforgettable experience in Halong Bay. So don't be afraid to take the plunge and make sure you get the most bang for your buck – after all, when it comes to visiting this unique destination, there is no substitute for being there yourself!
So what are you waiting for? Contact us right now to book a tour with the best promotion!
Sapa 1 Day Tours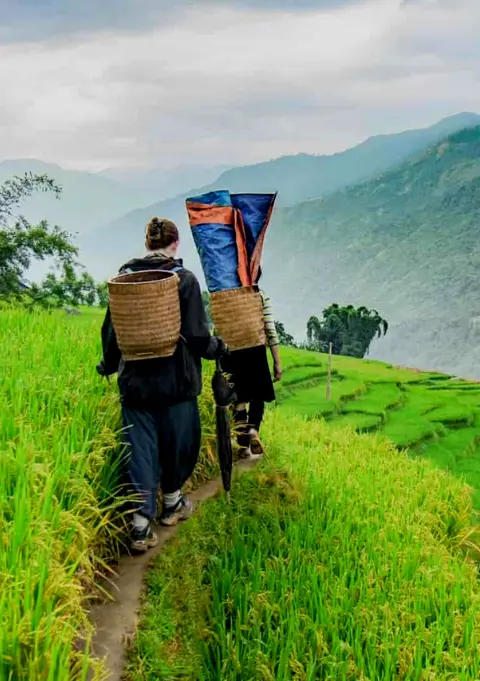 1 day experience
Moderate to challenging
Cultural immersion & active adventure
Rice fields, valleys & villages
​Private tours
Vegan-friendly
Sapa 2 Day Tours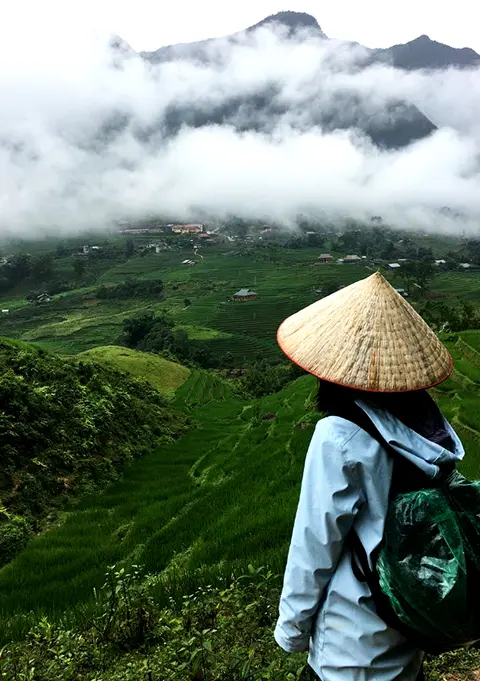 2 days 1 night experience
Moderate to challenging
Cultural immersion & active adventure
Mountains, valleys, rice fields and villages
​Private tours
Vegan-friendly
Sapa 3 Day Tours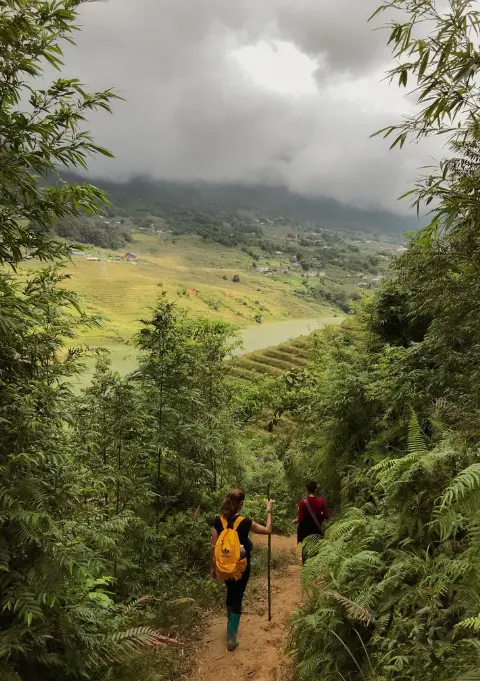 3 days 2 night experience
Moderate to challenging
Cultural immersion & active adventure
Mountains, valley, rice fields & villages
​Private tours
Vegan-friendly
Sapa 4 Day Tours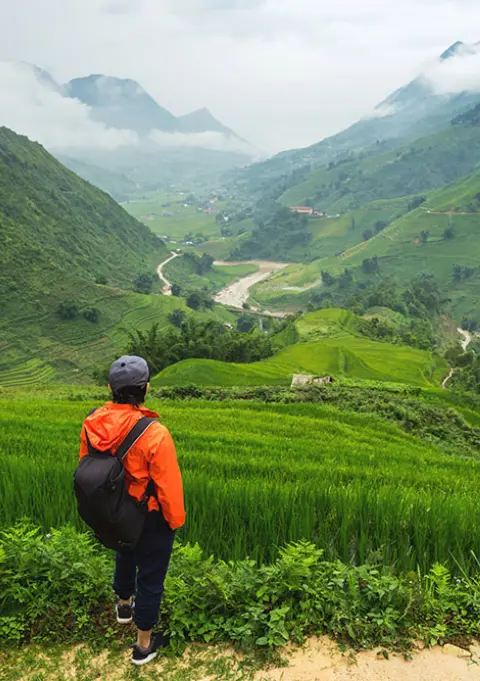 4 days 3 night experience
Moderate to challenging
Cultural immersion & active adventure
Mountains, valleys, rice fields & villages
​Private tours – Less Touristic
Vegan-friendly
Is it worth staying in Halong Bay?
Yes, it is definitely worth staying in Halong Bay if you are interested in exploring the natural beauty of the area and experiencing the local culture. Halong Bay is a UNESCO World Heritage Site and one of the most popular tourist destinations in Vietnam, known for its stunning limestone karst formations, crystal-clear waters, and picturesque islands.
Staying overnight in Halong Bay will allow you to fully experience the area's natural beauty and get a better understanding of the local culture. You can go on a cruise around the bay, visit fishing villages, go kayaking, and enjoy the breathtaking scenery. Many overnight cruises also offer activities such as cooking classes, tai chi lessons, and squid fishing.
There are a variety of accommodation options in Halong Bay, ranging from budget hostels to luxury resorts, so you can find something that fits your budget and travel style. While there are some tourist crowds in the area, especially during peak season, staying overnight can allow you to escape the crowds and enjoy the tranquility of the bay.
Overall, if you are interested in natural beauty, outdoor activities, and cultural experiences, staying in Halong Bay is definitely worth it.
What is the best month to visit Halong Bay?
October to December (Fall) is the best time to visit Halong Bay thanks to the pleasant weather and low chance of rain, though you can expect double the crowds. However, with some planning, you can have an amazing Ha Long tour at half of the normal price.
Can you do Halong Bay in one day?
Yes, it is possible to do a day trip to Halong Bay, but it may be a bit rushed and you won't be able to see and experience everything that the area has to offer. Most day trips from Hanoi depart early in the morning and return in the evening, giving you around 4-5 hours to explore the bay.
How many days in Hanoi is enough?
To Halong Bay, it is usually recommended to spend at least 2 days to discover and feel the beauty of this destination. However, if there is not enough time, one day also makes a great trip to this UNESCO World Heritage Site with Vietnam Discovery Travel.
Can you do a day trip from Hanoi to Halong Bay?
A day trip from Hanoi to Halong Bay is a great idea that you should not miss if you come to Hanoi for a few days. Only about 150 km from Hanoi center, it only takes about 2-3 hours to go from Hanoi to Halong Bay.