Recently updated on December 22nd, 2022 at 09:52 am
Sapa is a small town in Vietnam. The surrounding of this small town is covered with different hills and mountains. That is why this area is best for trekking and hiking.
Why is trekking and accommodation in Sapa?
The natural scenery of Sapa is offering you to come and visit this place. Affordable accommodation is also available. Sinh and Chu will take care of your homestay and trekking in Sapa.
The natural view of Sapa with a healthy atmosphere of hills creates the magic that attracts many tourists to come and stay here.
How to choose the right local guides for trekking in Sapa?
Sinh and Chu is a team of local guides that are available in Sapa.
We are best in taking the trekking tours in Sapa with full responsibility.
The charges of Sapa trekking and homestay are very cheap.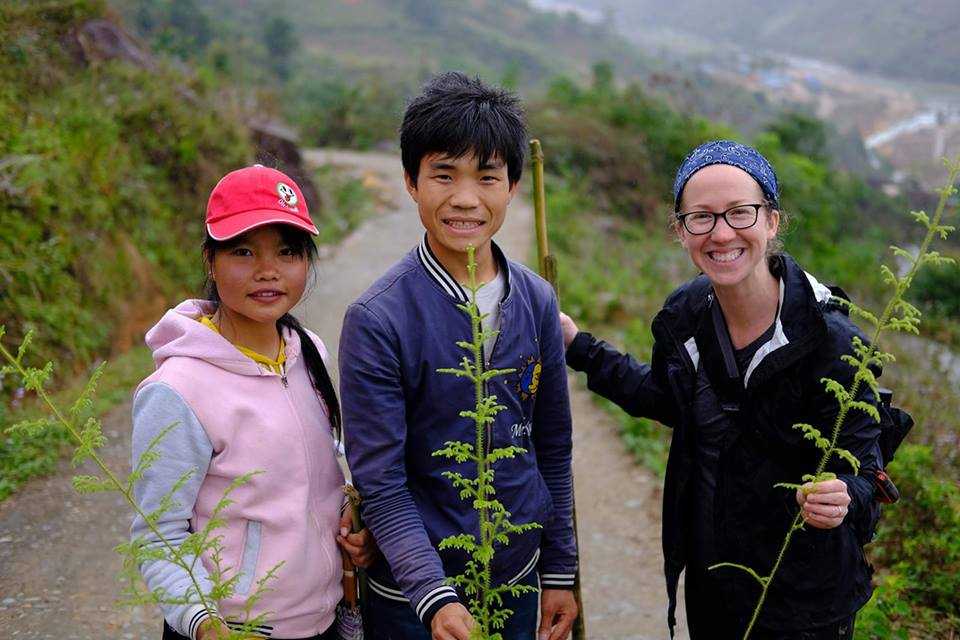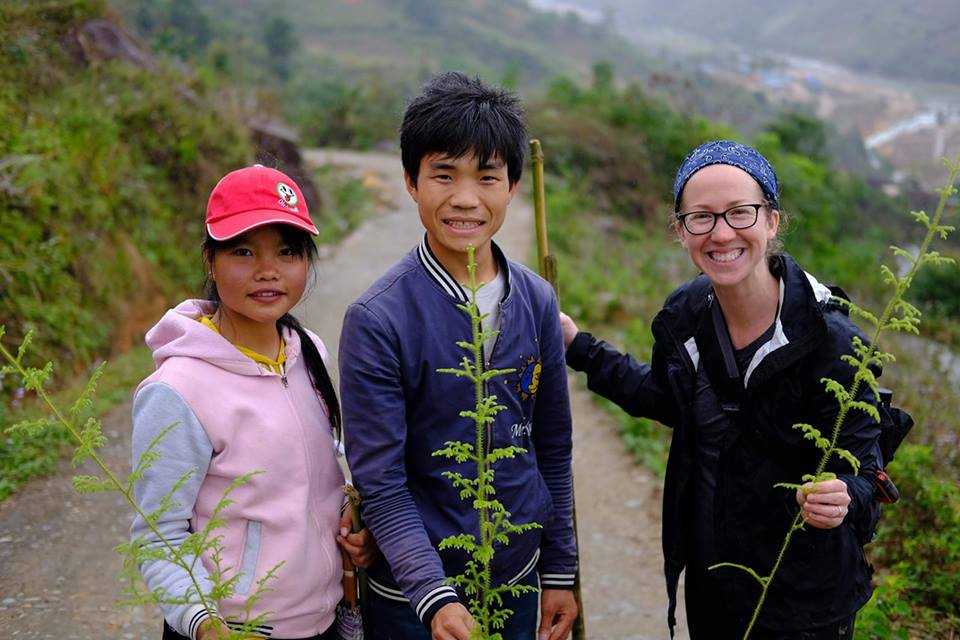 How to find a good place to live in Sapa?
The owner of Trekking Tour Sapa, Sinh, and Chu will arrange the accommodation of your requirement. The rooms and small huts are available at affordable prices.
We are best in arrangements for families and individuals. The living places also loaded with all kinds of facilities.
You can trust us for a comfortable stay at Sapa.
When you are visiting Sapa, you will find beautiful and natural landscapes and hills.
The small town is rich in heritage and culture.
You will experience the following things here:
You will be amazed to see the biggest rice field of Vietnam that is situated around the Sapa.
You will visit the ancient house and infrastructure.
You will be a guest at our house. Our parents will tell you about ancient places and the stories, related to Sapa.
When you are planning to visit Sapa, you must keep a few things in mind.
First of all, it's a naturally beautiful place with unstable roads and places and secondly, there are so many ancient constructions that will amaze you.
Here, we discuss a few places, which are the main target of Sapa trekking and homestay:
1. Y Linh Ho:
Here you can enjoy the beautiful and interesting scenery of these villages.
This is your chance to visit the H'mong people living in their wooden and bamboo houses. Then walk beside the river and valley to Lao chai village where the H'mong also lives, enjoy a picnic lunch beside the Muong hoa river.
If you like to hike this place is for you! Hiked the rice terraces and along Muong Hoa Stream down to the bottom.
Wear good hiking shoes here, there is a higher chance of rolling an ankle is you take the short cuts.
The short cuts are super fun and beautiful to take if you are up for it.
In this village, you could do 1-day hiking where is just 3 -4 hours to get there from Sapa town.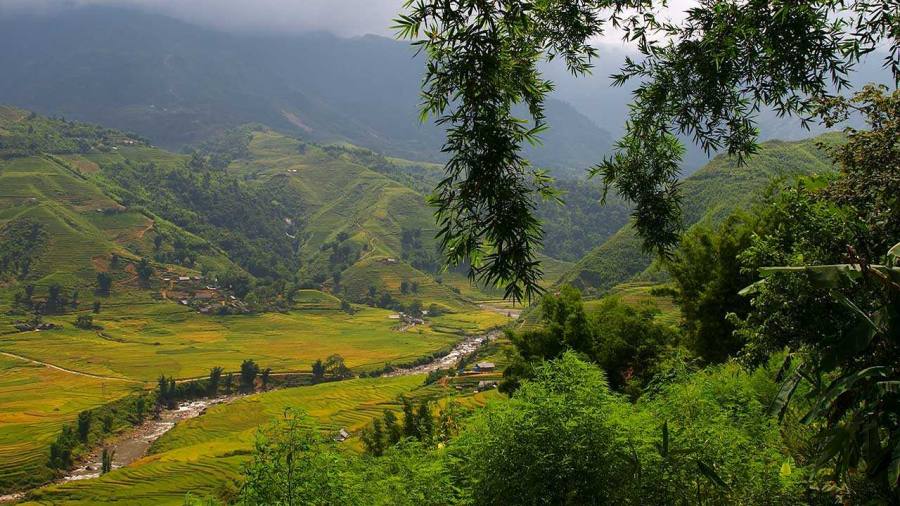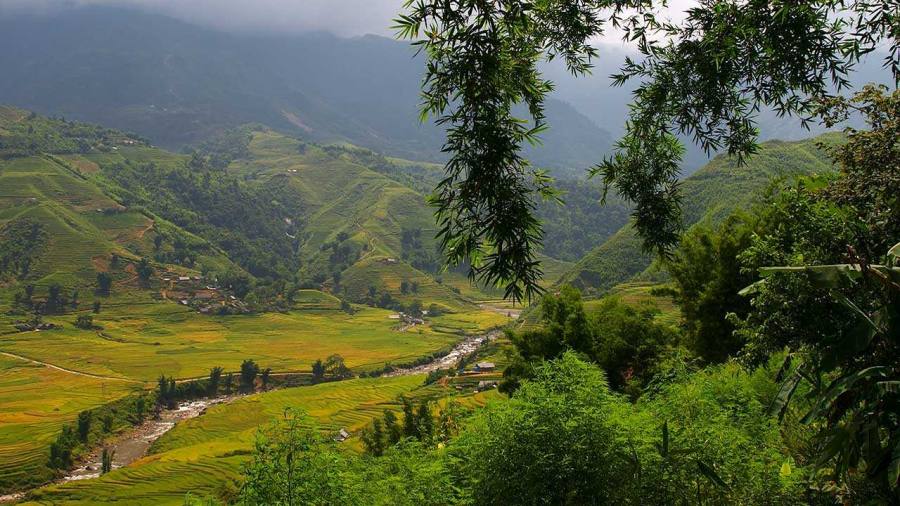 2. Lao Chai and Ta Van:
The hilly place with countless fields will mesmerize you.
The color combination of nature and fields are amazing.
We are offering a full-day tour in Lao Chai and Ta Van; here you can visit rice fields and culture of Vietnam. The Trekking Tour Sapa will arrange the full tour.
These 2 villages you could do 1day, 2days or 3days trekking with local guides:
1-day sapa trekking, you will reach these places to enjoy the gorgeous rice paddies and mountains
 2 days trekking in Sapa, you will be staying with Hmong local family homestays in Ta Van village, you also see the famous rice terrace fields and learn more about their stories, the cultures, customs and traditions of the 2 main different ethnic minorities in Sapa.
Sapa 3 days 2 nights trekking, let yourself be surprised – don't miss the chance to learn first-hand about Hmong's unique marriage traditions, rice fieldwork techniques, traditional house rituals, and much more! You will be staying at 2 different villages, the first night in Ta Van village with Hmong Family Homestay, the second night in Ban Ho village with Tay Family Homestay.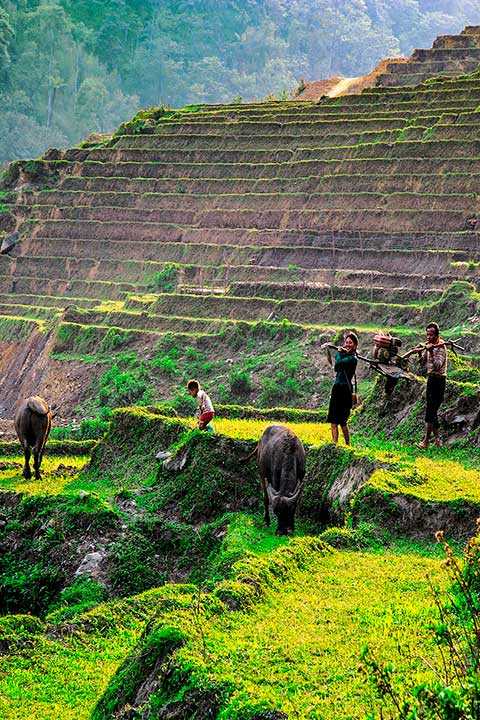 3. Giang Ta Chai:
Want to go on hiking? And you don't have any guide? Hire us for your assistance.
Giang Ta Chai is a steeper and tilted way and very difficult to climb. That is why you need a local guide because they know every inch of the town.
To get to the village you walk through the bamboo forest (amazing but very muddy) and along the waterfall which is beautiful.
The village is small. There's a great place to photograph the waterfall from the village on a red bridge. Still fantastic views though.
A nice river, beautiful waterfall, so many trees, mountains, and hills but just a few little houses in the village.
In this village, you only can take 2 days trekking with your local guide to reach this region.
Dining with local families is such a great experience where you can learn something for yourself through their stories.
The Trekking Tour Sapa will assist you here.
In this village, could do Sapa 2 days or 3 days trekking with your local guide
• With 2 days' 1night trekking, you will be staying with a local family in this village and learn about their cultures.
• With 3days 2nights trekking, you will be trekking through this village and bamboo forest to the Ban Ho village.
This village you will be taken you to the very friendly and beautiful landscape villages where you will get to see both Black Hmong and Red Dao minorities in Sa Pa.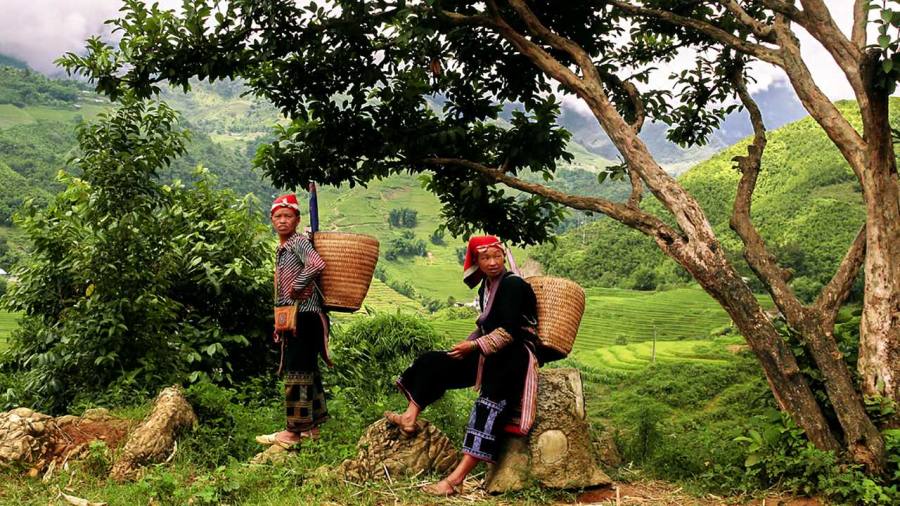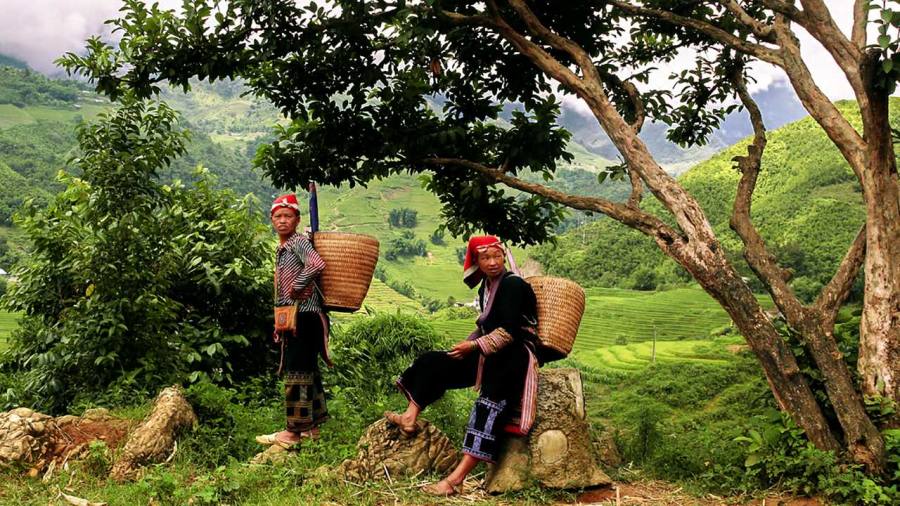 The Hmong have unique marriage traditions; the Red Dao are known for their expertise in herbal medicine as well as the usage of plants from the land to treat many illnesses.
You will able to see the amazing view of rice paddies and visit Ta Phin's cave, a very well-known in Sapa.
It is the best play to visit with your family. The restaurants are available in the surroundings.
We can also arrange these restaurants and places for your stay here with Sapa trekking and homestay service.
You could do 1 day Ta Phin trekking or 2 days Ta Phin trekking to this village.
Village entry fees:
All the villages in the Muong Hoa valley fees, it's cost 75.000vnd/per ticket.
Could I take a motorbike or scooter to get in these areas?
-> The answer: Yes, of course, that would be a fantastic way to see the beauty of the villages. There are a lot of motorbikes for rent in the Sapa center at cheap price.
For the motorbike, It's cost about US$5/per day.
For the scooter, it's cost about US$6 – US$7/per day.
Could I do my owner trekking to these villages? Trekking Sapa without a guide
– > The answer: Absolutely yes, you could do your owner trek to the Y Linh Ho, Lao Chai, Ta Van but you could just follow Sapa's main road (Muong Hoa road) go down to these villages. Just follow the Google map
Y Linh Ho village, it takes you about 5km = 2:30 hours to get there from Sapa town.
Lao Chai village, it takes you about 7.5km = 4 hours to get there from the Sapa center.
Ta Van village, it just takes you about 40 minutes more from Lao Chai to Ta Van (Which is about 10km = 3:30 hours from Sapa).
Ta Phin village, it takes you about 10km = 4 hours to get there from Sapa.
The Problem of Going Without a Guide in Sapa
You can get lost. Although it's not that hard to find your way back, it's a possibility. You should be aware of this.
You might miss all the good stuff. A guide knows where the good spots are. You might not be able to find these places because sometimes they are kept secret and you cannot access these spots on the internet.
Without a guide, you might miss out on cultural information. Guides are locals, they can teach you a lot more about the history, culture, and local stories.
You must arrange your own permits, homestays, food, and carry your things and transport as well.
Advantages of Going Without a Guide in Sapa
It's cheaper. It's clear and obvious that it is way cheaper than joining a tour. You pay for your own tickets and food and will mostly spend nothing all day.
You can go wherever you want. The road is now yours and you are free to explore. You could be the first person who finds the second most beautiful valley in Sapa.
You can find a unique place. Even if your guide is great, he will keep bringing you to the same spots, the same way as he brought other guests the day before. If you do it on your own, you can follow your own path.
-> The answer: No. You could NOT take your owner trekking to Giang Ta Chai and Ban Ho because it's a challenging tour, it takes you 2days and 3 days trekking, you need a local guide to show you the ways and everything about the tour but Trekking Tour Sapa can help you, please email to us.
Why should trek in Sapa with a local guide? – Sinh and Chu
The guide should be local rather than a foreign one. Well, due to an elevation in tourism all across Sapa.
The demand for tourist guides has increased. Due to high demand, there are many weekend guides appeared on the board.
These tourists do not know the in-depth ancient stories of Sapa and thus cannot make you enjoy the inner essence of your trip.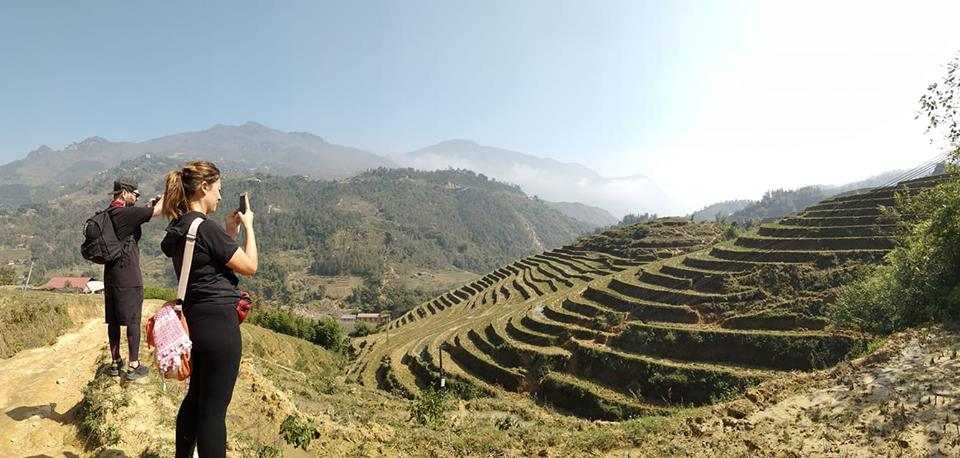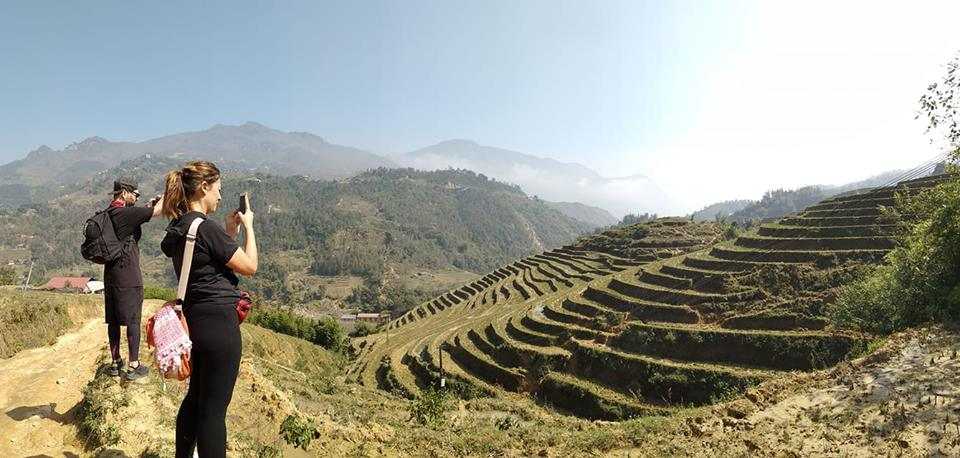 These local stories are actually the essence of your journey that's going to stay with you even when you have left the place.
Therefore, you need to hire a local guide for the trip. How local guide helps you through your trekking journey here are some points:
1. Local Guides Know All Places and All Secured Trekking Paths:
Yes, the first thing that counts is the knowledge of ways and paths.
Sapa has dwindling roads some ending in caves while some are never-ending.
A local Trekking guide will take you from the safest route to ensure your security.
Local guide understands that what are the tricks of trekking to be utilized across Sapa. hence, for a convenient journey, local guides are most suitable.
2. Local Guides Can Take You To Inside Hidden Places That Only A Local Can Know:
There are many hidden caves and hills in the Sapa about which most foreigners don't know.
However, when you have a local guide with you, he cannot only take you to those places but will tell you all the necessary details and in-depth knowledge of the areas he is taking you to.
You can listen to the history of these ancient places and many other things you want to know.
3. Local Guides Charge You In Local Currency That Makes Pricing Low:
Making a trip by remaining under your budget is the most challenging thing one requires.
So, you should take all the necessary measures to spend less and less.
With a local trekking guide in Sapa, you can save enough because its currency is quite lower than dollars and other currencies of the world. Thus you can save enough money.
4. Local Guides Know Complete History and Necessary Details about Sapa:
A local guide is staying in Sapa by birth. There is a ritual of storytelling about essential events of Sapa by the grandparents to their grandchildren.
They have learned these stories entirely and saved them in their hearts.
Whenever a tourist hires them, they tell them about these ancient stories which are very interesting to read.
Who can do Trekking and Homestay in Sapa?
The Sapa has mountain ranges with hills of many sizes.
The climbing is not easy. The tour company refers to the people with the age of 15-59 for trekking but above 60 we will choose the easy way trekking for you.
Health conditions are applied. Fewer than 15 also need easy treks.
For more exciting offers and tour guide, book your tour now with Trekking Tour Sapa.