Sapa Trekking And Homestay/ The Best Time To Visit Sapa
If you desire to go trekking any time soon, I suggest you take a tour to Sapa, Vietnam.
Sapa is a great and wonderful place to see amazing Sapa Rice Fields and stay for a few days.
Afterward try to visit the villages of Y Linh Ho, Lao Chai and Ta Van, Giang Ta Chai and Su Pan, Ban Ho and Nam Tong, and Ta Phin villages which will take you through the best beautiful rice fields in the valley of Muong Hoa.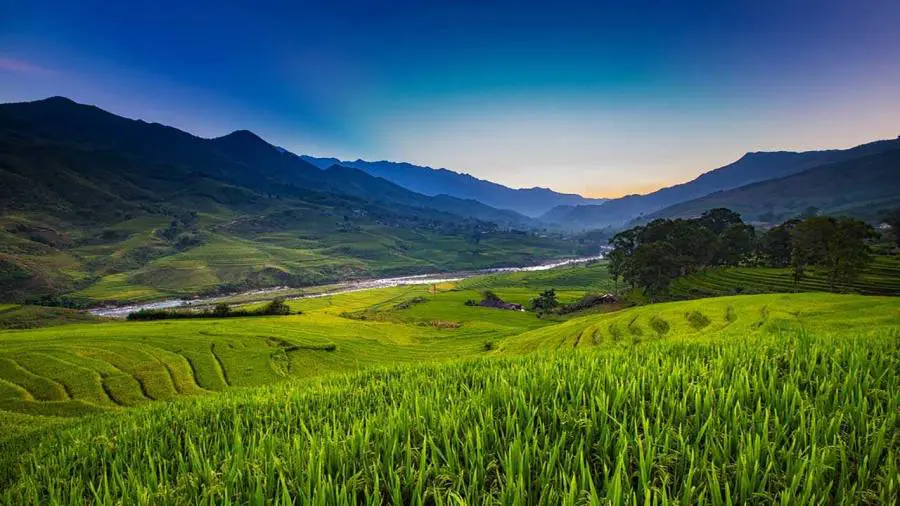 The rice paddies are very famous to the people of Sapa and every tourist. There are various homestay, hostels, and meals that a traveler could ever imagine.
The majority of people come to Sapa to go trekking through the rice fields and stay one night or two in a local homestay.
Are you trying to choose the perfect and unique trekking agency in Sapa, Vietnam?
And is somehow confusing due to the fact that there are numerous numbers of travel agencies in Sapa.
The most important thing is to choose a reliable and credible agency that can help you with your entire journey.
If you desire your Sapa trekking to be the most unforgettable experience then use Trekkingtoursapa.
Then ensure you suffer no issues. They do make sure that your encounters with local people will be the most remarkable and rewarding one.
I will recommend Trekkingtoursapa because I have used their services before. They are very efficient in their dealings. They ensure they take you around the valleys, show you the best beautiful rice fields around the Muong Hoa valley and the surrounding villages – Janis B (On Tripadvisor)
Homestay in Sapa
There is no doubt that there is a beautiful homestay in Sapa Vietnam. This homestay is unique and comfortable.
You feel at home in the various homestay Trekkingtoursapa agency will choose for you.
You also get a warm welcome and a decent breakfast like fresh green tea. Their homestay is comforting and illuminating.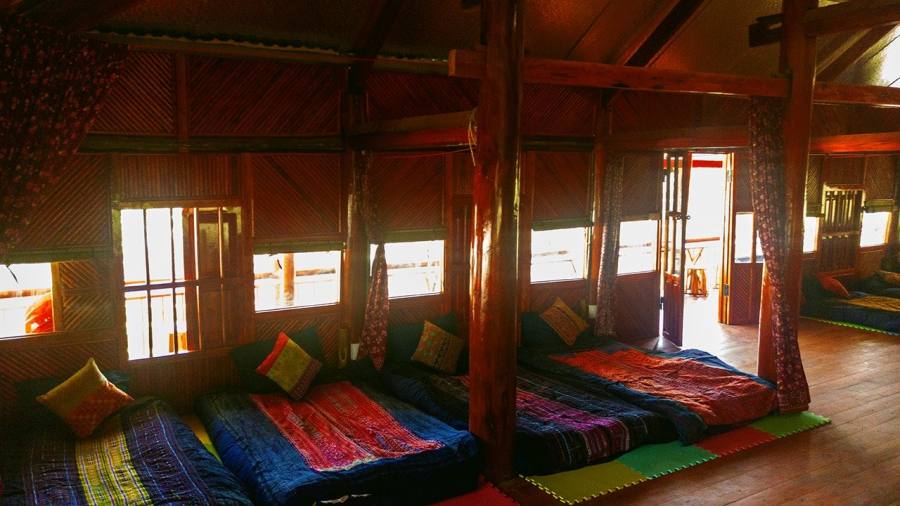 It is something everyone on the trek venture will love.
If you desire to come to Sapa and you how worried about where to sleep, eat or drink, don't worry, Trekkingtoursapa got your cover.
They know how to make the very best homestay for your comfort.
Muong Hoa Valley Is Best Beautiful Rice Fields In Sapa Vietnam
Do you want to know About Muong Hoa valley and the villages that make up this beautiful valley? Sapa Vietnam rice terraces?
There are several villages in the Muong Hoa Valley which include Y Linh Ho village, Lao Chai and Ta Van village, Giang Ta Chai and Su Pan Village, Ban Ho, and Nam Tong village, Ta Phin village.
These villages are very unique; it is an astonishing sight to behold. Our local guide agent will enjoy taking you around the whole villages, where you find beautifully mixed rice.
These rice fields are very familiar to the people living in these villages.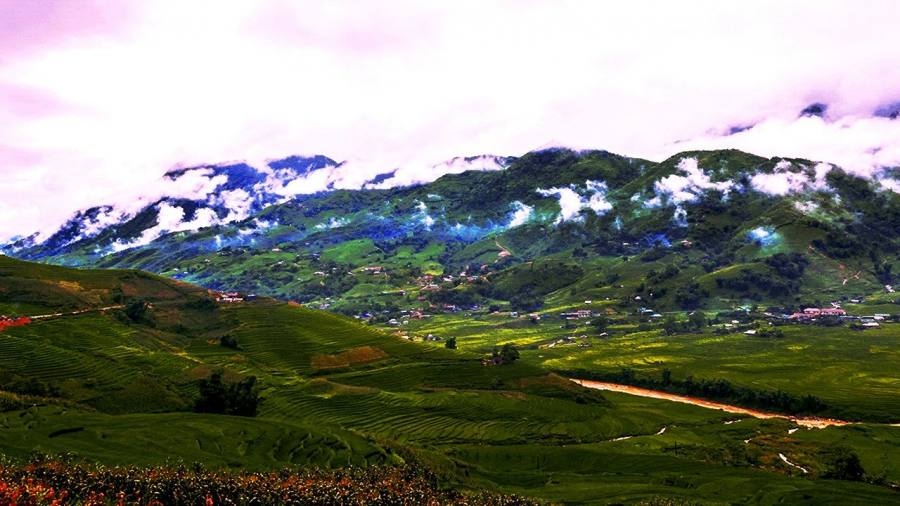 One of the most attractive and beautiful places to behold in Sapa, Vietnam is the rice terraces located in Muong Hoa Valley.
Sapa rice terraces, It is a mountain of a beautiful scene. It is very good to take pictures within the rice fields; it is surrounded by about five villages.
There are lovely children around. Also, you enjoy local meals and drinks. There are little hut were locals prepare their delicious rice dish.
You need a Trekkingtoursapa agent to take you around the villages.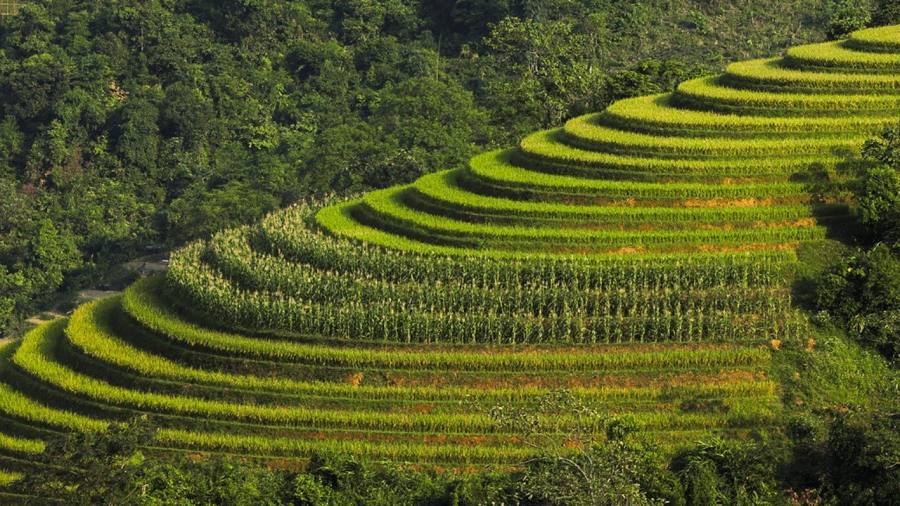 As I said earlier, there various travel agencies in Sapa, Vietnam, but the most recommendable one among them is Trekkingtoursapa. They are very reliable and credible.
They know the in and out of the mountains. They give you the best route to take, and the best affordable homestay personnel to contact.
They have deep and first-hand knowledge of the history and culture of Sapa. Their staffs are professionals; they are fluent in the English language, Hmong, and Vietnamese.
They know how things are done in Sapa, they give you tips on how you can enjoy your stay, relate with the local people and the very best way to access their beautiful rice fields.
Their local tour guide will lead you through the villages of Y Linh Ho, Lao Chai and Ta Van, Giang Ta Chai and Su Pan, Ban Ho and Nam Tong, and Ta Phin villages which will take you through the best beautiful rice fields in the valley of Muong Hoa.
Book a trekking tour with Trekkingtoursapa today and see a comfortable and outstanding trekking moment in Sapa, Vietnam.
The Best time to visit rice fields in Sapa is in August and September:
Though there is a rainy season in this period and the terrain will look a little bit muddy.
But you will surely have a memorable and enjoyable moment.
The rice fields will look more attractive and extremely green in this season, which can give your photos a blend of an outstanding look.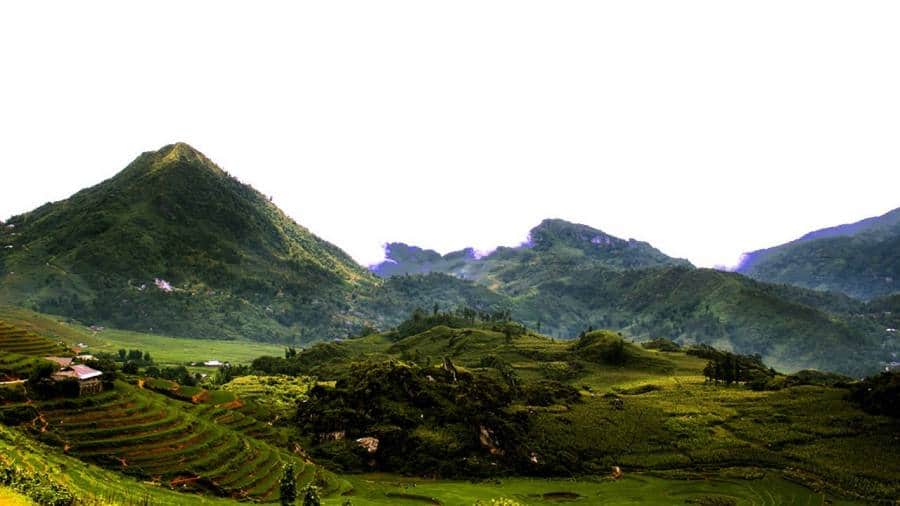 Seasons In Sapa To Look Out For
March to June is spring season in Sapa Vietnam:
This period is one of the best times to trek in Sapa, it comes with cool weather, sunny days, a period that precedes the blossoming nature of flowers and plants.
This period also gives you an opportunity to learn how they plant their beautiful rice that cumulates into the best rice fields that everyone loves to see.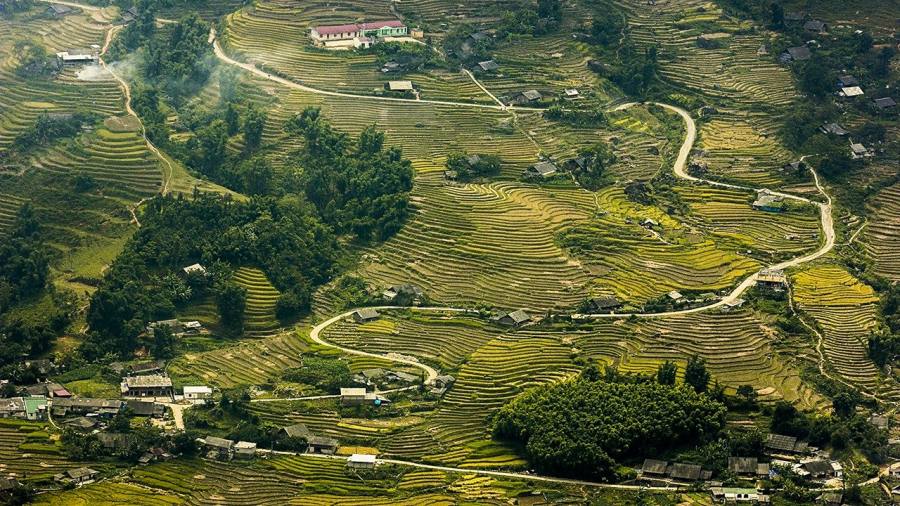 July to August is the summer season:
That is a rainy season. You can trek comfortably trek in this season, just that you have to come with your raincoat and boot.
Because it will definitely rain, and the ground might likely be muddy. There is the possibility of experiencing four seasons within a day.
There are few visitors during this period.
September to November is Autumn:
It offers a dry terrain in Sapa; you can easily see the green nature of the rice fields. This season is dry compared to the summer season.
December to February:
This time is winter months; this is a magical period in Sapa, Vietnam. You can easily see frost all over.
Sapa in February is cold if you travel to Sapa at this time, I highlight recommend you bring trekking shoes or boots, a waterproof jacket, a warm jacket. The temperature would about 10 degrees c.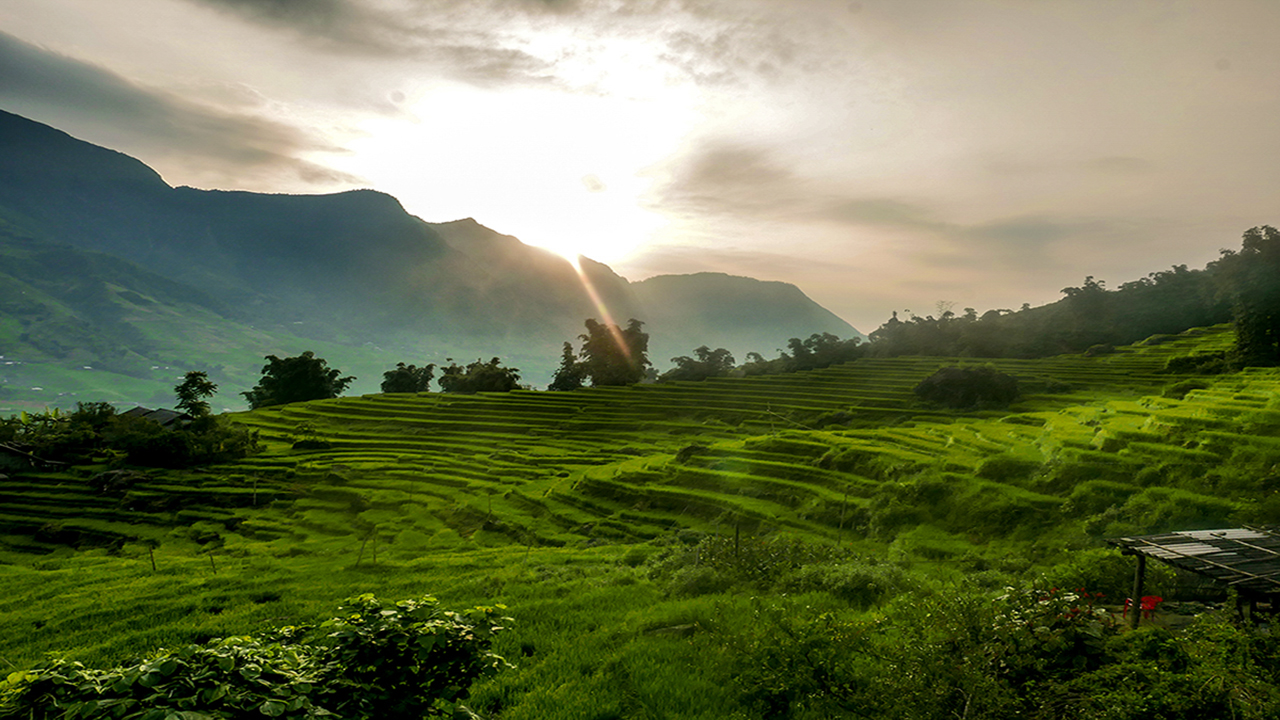 Whichever case, the best time to trek in Sapa is all-around seasons, it all depends on the time and season you like to embark on your Sapa trekking.
Also, ensure you pack the right things for the right reason and for the perfect season.
Rice fields of Vietnam
Vietnam rice fields: The rice fields are particularly wonderful in the middle of September when they start to change shading into to a greater extent a yellowish-green shading, a dreamlike sight most definitely.
Rice fields Vietnam: The most marvelous rice fields are situated in the northern good countries in places like Sapa and Ha Giang, yet in addition, they can be delighted in the swamps in Tam Coc and Bac Son Valley.
Terraced rice field: in addition, a lot of rice fields also in Hoang Su Phi, Viet Nam.
Rice patios Hoang Su Phi is known as the most wonderful one in Vietnam with splendid yellow in superb mountains. It is situated in 6 cooperatives: Ban Luoc, San Sa, Ban Phung, Ho Thau, Nam Ty of Xin Man locale, Ha Giang territory.
The best ones are in Ban Luoc and Ban Phung cooperative. Remaining in the focal point of Ban Phung territory, explorers can see the display of terraced rice fields with vivid steps extending from the top of the mountain to the little stream.