I recently had the pleasure of visiting Sapa, a mountainous region in northern Vietnam known for its breathtaking scenery. As someone who values the freedom that comes with travel, I was on the hunt for the best photo ops and views in town. And let me tell you, Sapa did not disappoint.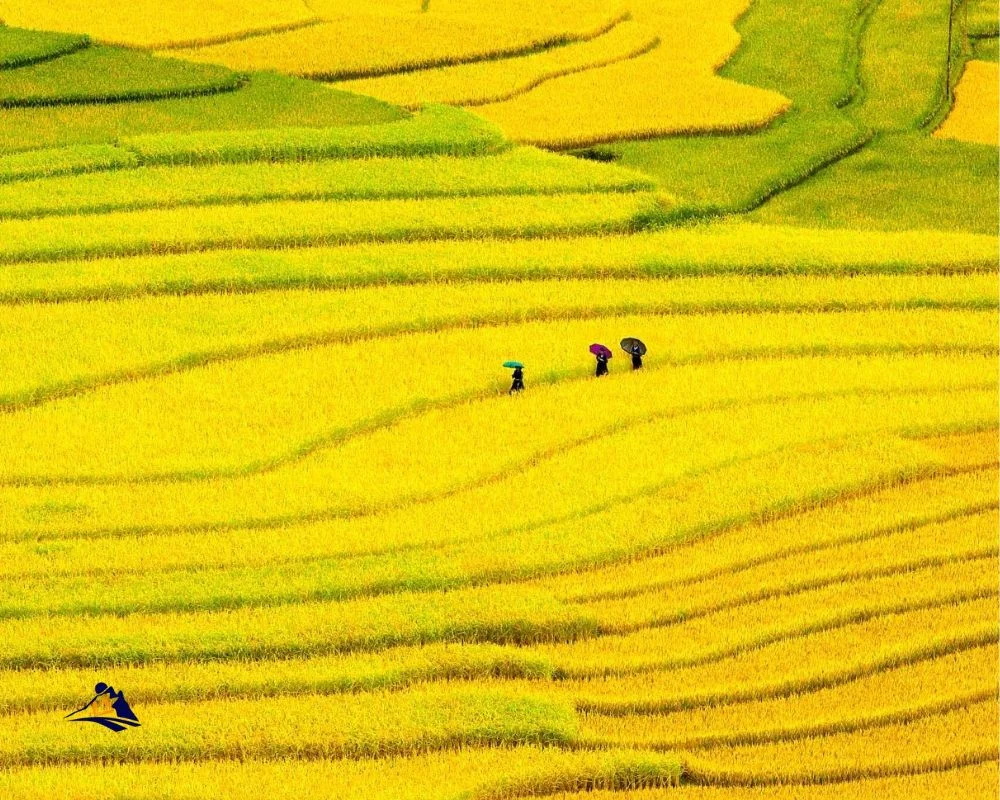 From towering mountains to cascading waterfalls, there are plenty of spots to capture stunning shots in Sapa. In this article, I'll be sharing my favorite locations for getting those perfect Instagram-worthy photos. So pack your camera and get ready to explore some of the most spectacular views that Sapa has to offer!
Muong Hoa Valley
The Muong Hoa Valley offers an array of breathtaking sights that are worth capturing on camera. It is a popular destination for trekking enthusiasts who want to explore the rice terraces and witness the beauty of nature up close. The valley is home to various ethnic minority groups, adding cultural diversity to its already stunning scenery.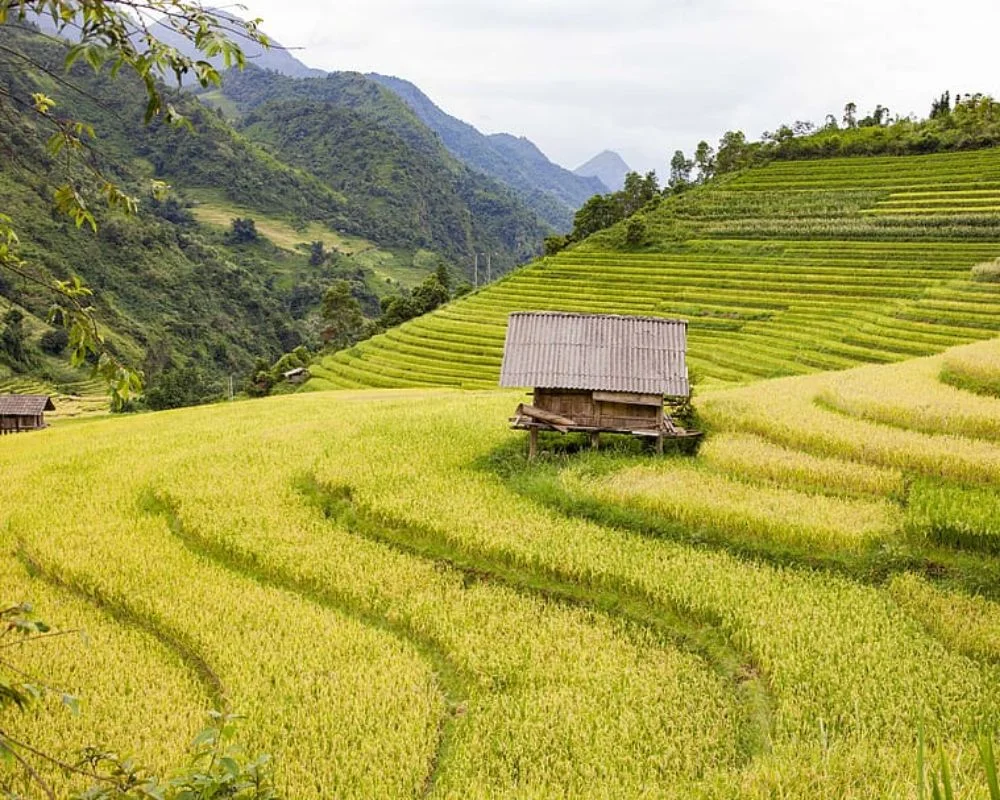 Trekking trails in the Muong Hoa Valley lead visitors through verdant hillsides and past cascading waterfalls. As you hike along, you'll be treated to panoramic views of emerald green rice terraces that stretch out as far as the eye can see. The valley's peaceful atmosphere provides a serene escape from hectic city life, making it an ideal spot for those seeking tranquility and relaxation. Now let's move on to the next stop on our journey: Fansipan Mountain.
Fansipan Mountain
You can't miss out on the breathtaking scenery from atop Fansipan Mountain. Whether you take the cable car or hike up one of the trails, the panoramic views of Sapa's surrounding mountains and valleys are truly unforgettable. Here are four things that will make your experience at Fansipan Mountain even more memorable:
The feeling of accomplishment when you reach the summit is indescribable.
The fresh mountain air and cool breeze will invigorate your senses.
Watching the sunrise or sunset over Sapa's landscape is a magical moment.
The opportunity to take stunning photos that capture the beauty of nature.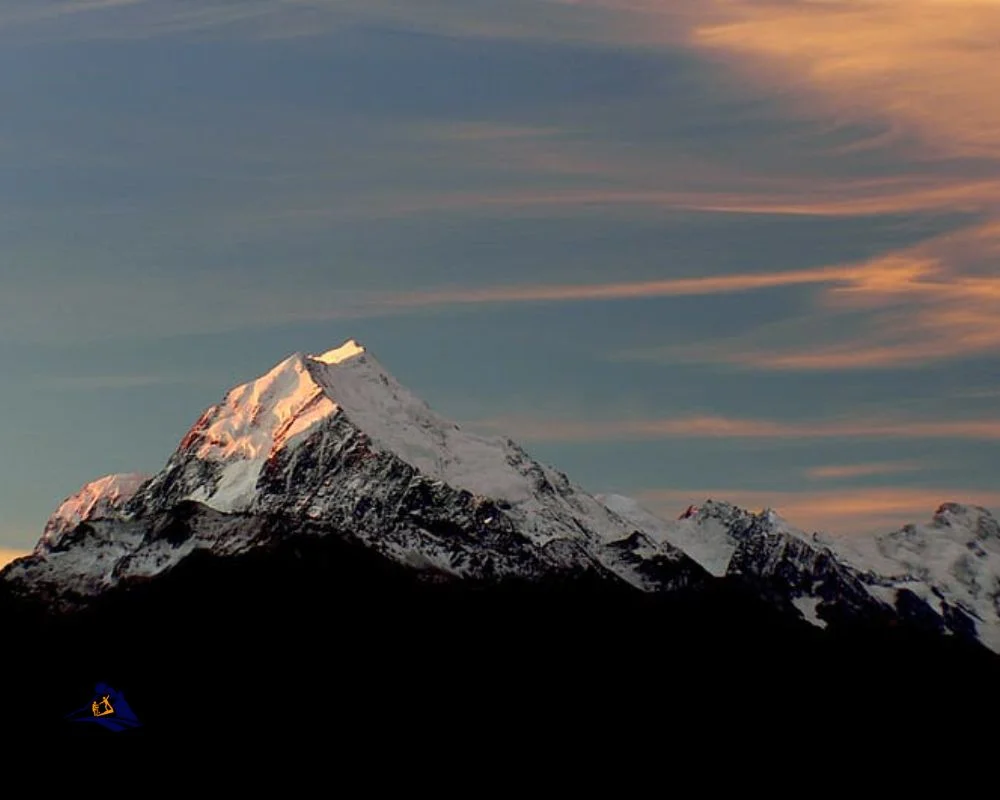 After experiencing Fansipan Mountain, it's time to head over to Ham Rong Mountain for another picturesque view of Sapa's natural wonders.
Ham Rong Mountain
Get ready to feel like you're walking through a mystical garden as you ascend Ham Rong Mountain and soak in the enchanting floral aromas and vibrant colors. The botanical gardens located at the base of the mountain are a perfect starting point for your journey up. As you hike along the winding trails, you'll be greeted by a plethora of exotic flowers such as orchids, hydrangeas, and cherry blossom trees that will leave you breathless.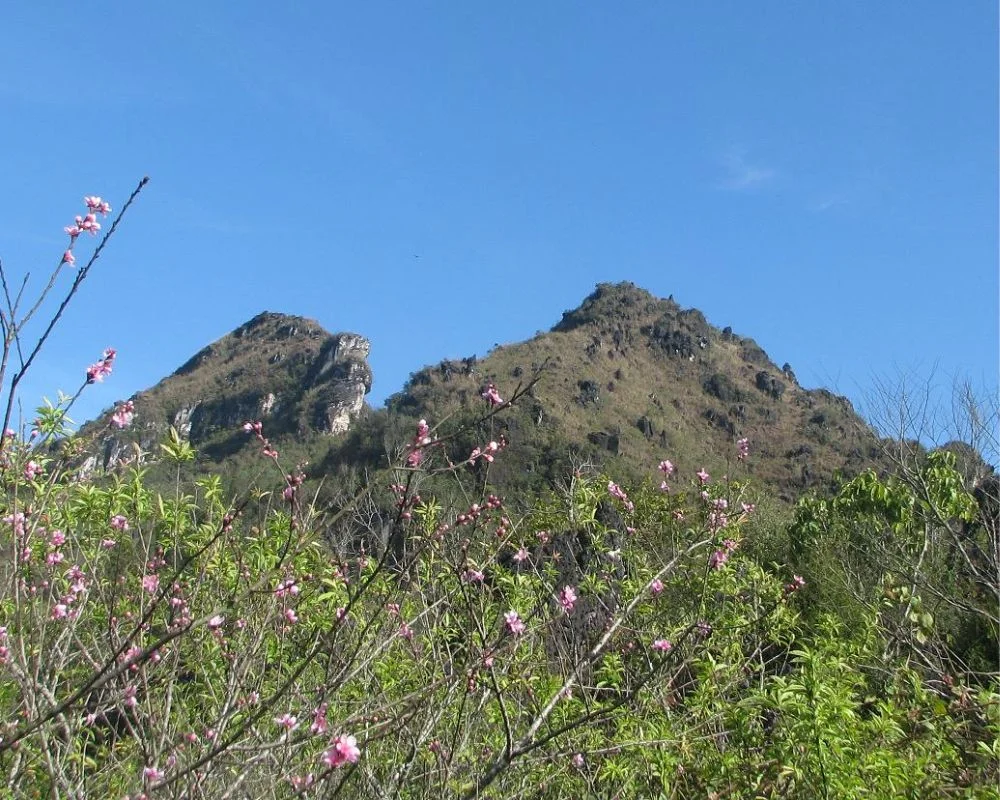 Once at the top, prepare to be amazed by panoramic views of Sapa town below. On clear days, you can see all the way to Fansipan Mountain in the distance. Take some time to explore the various viewpoints and capture some unforgettable photos against this stunning backdrop. Don't forget to stop at one of the many souvenir shops or cafes along the way back down for a chance to relax and reflect on your journey before continuing on towards Ta Phin Village.
Ta Phin Village
As you make your way towards Ta Phin Village, immerse yourself in the traditional Red Dao culture and witness their unique way of life firsthand. The village is located about 17 kilometers from Sapa town and can be reached by motorbike or car. Once you arrive, take a stroll through the village and observe the locals going about their daily lives. Here are some things to look out for:
Traditional customs: The Red Dao people have a rich cultural heritage that is reflected in their clothing, food, and festivals. Take part in a homestay experience to learn more about their customs.
Textile production: The women of Ta Phin are skilled weavers who produce intricate textiles using natural dyes and techniques passed down through generations.
Scenic views: Surrounded by lush green hills, Ta Phin offers breathtaking views of the surrounding landscape.
Hot springs: After a long day of exploring, relax your muscles at one of the nearby hot springs.
Local markets: Visit one of the local markets to sample traditional foods like thang co (a soup made with horse meat) or buy souvenirs like handmade bags and scarves.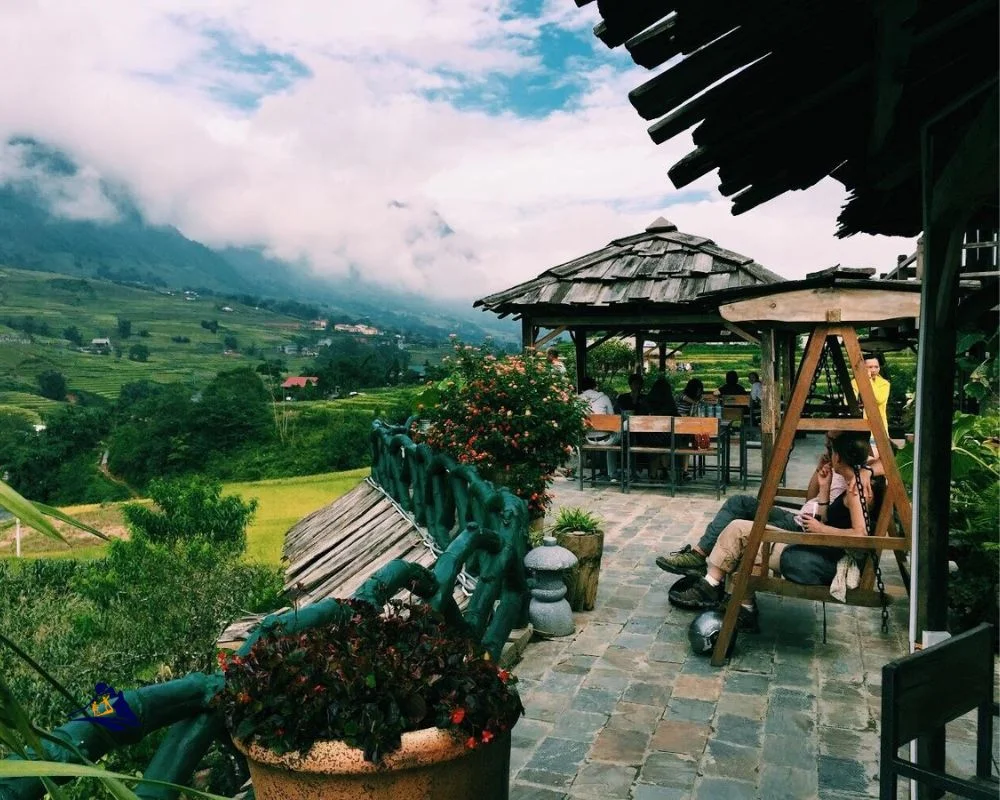 Next up on our list is Bac Ha Market, where you can experience another side of Sapa's vibrant culture.
Bac Ha Market
When you step into Bac Ha Market, you'll be transported to a colorful carnival of culture, where the bustling crowds and vibrant stalls are like a symphony of sights and sounds. This market is one of the largest and most famous markets in the Sapa area, attracting locals and tourists alike for its unique local customs that have been preserved over generations. The best time to visit is on Sundays when people from all over the surrounding villages come to sell their goods.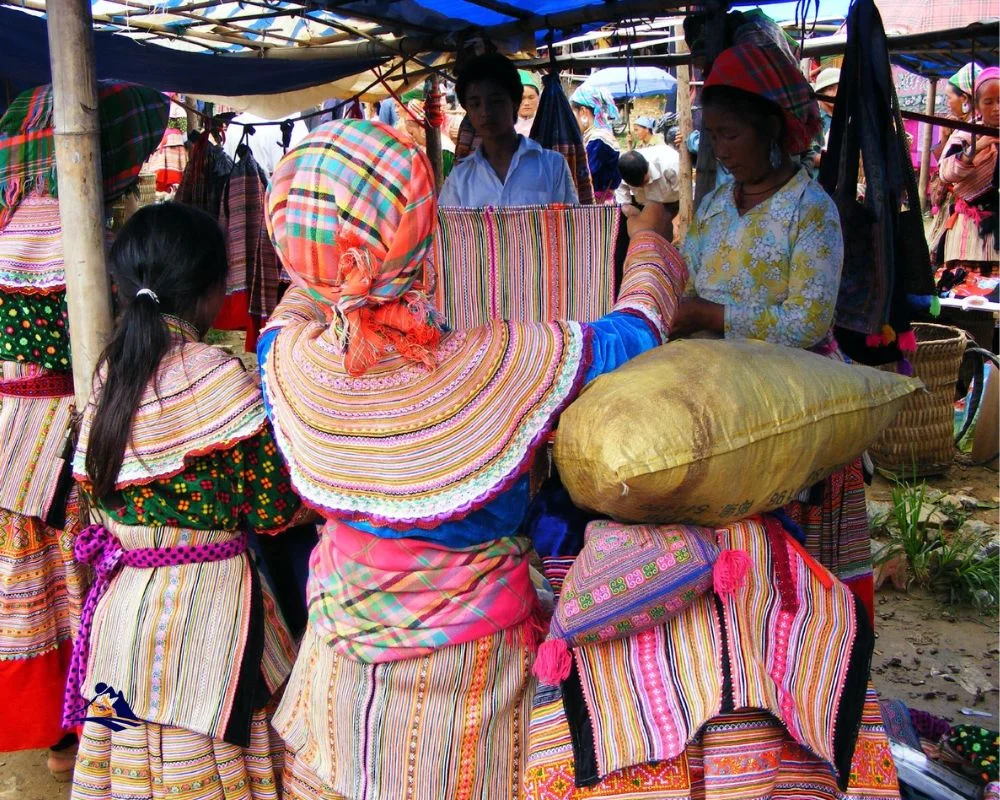 As you walk through the market, your senses will be overwhelmed by the vibrant colors of traditional clothing, exotic spices, fresh produce, and handmade crafts. In a 3 column x 5 row table below are some examples of what you might see:
| Column 1 | Column 2 | Column 3 |
| --- | --- | --- |
| Hmong women selling intricate embroidery | Local farmers bartering for livestock | A group performing traditional dance |
| Steaming bowls of pho being served up at food stalls | Brightly colored handicrafts made from natural materials | Children playing games with homemade toys |
With so much to see and experience here at Bac Ha Market, it's no wonder it's become such a popular spot for photography enthusiasts looking for an authentic glimpse into local life. But our adventure doesn't end here- let's head next to Cat Cat Village!
Cat Cat Village
Moving onto my next recommendation for capturing the most breathtaking views in Sapa, let me introduce you to Cat Cat Village. This charming Hmong village is located just a short trek from Sapa town and offers visitors a rich cultural immersion experience that highlights traditional crafts.
Here are five reasons why Cat Cat Village should be on your itinerary:
Marvel at the stunning waterfall: The village is home to a magnificent waterfall that cascades down the mountain, providing a stunning backdrop for photos.
Learn about Hmong culture: The villagers are proud of their heritage and love sharing it with visitors. You can learn about their customs, beliefs, and traditional way of life.
Shop for handicrafts: The locals are skilled artisans who create beautiful textiles and intricate silver jewelry. You can purchase souvenirs directly from them.
Take a guided tour: For an even more immersive experience, consider hiring a local guide who can give you insider knowledge about the village's history and culture.
Enjoy the scenery: With lush green hillsides, terraced rice paddies, and picturesque stilt houses scattered throughout the village, there's no shortage of stunning vistas to admire.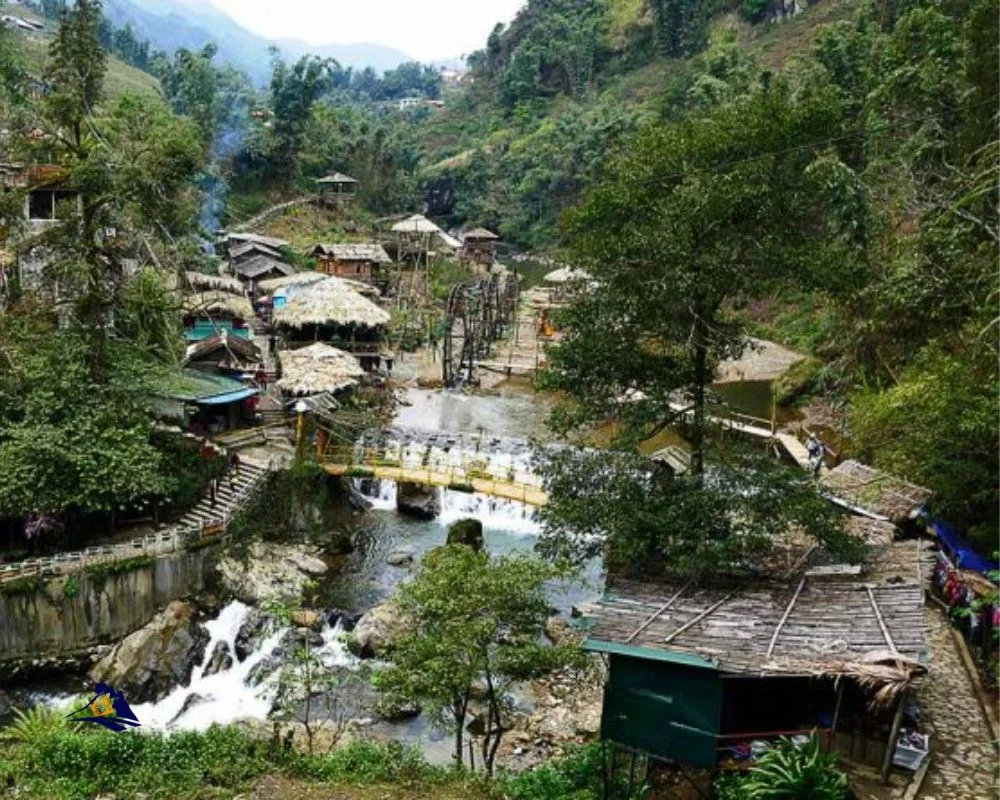 Ready for more spectacular views? Let's head over to Heaven's Gate!
Heaven's Gate
When it comes to majestic mountain views, Heaven's Gate is definitely a place worth visiting. The winding road leading up to the top offers the perfect opportunity for a scenic road trip with multiple photo stops along the way. And once you reach the peak, you'll be rewarded with one of the most spectacular views in Sapa that will leave you in awe.
Majestic Mountain Views
You'll be blown away by the majestic mountain views in this section. As a traveler, I was left speechless as I gazed upon the towering peaks that surrounded me. The jagged edges of the mountains contrasted beautifully against the clear blue sky, making it an ideal spot for photography enthusiasts to capture stunning photos.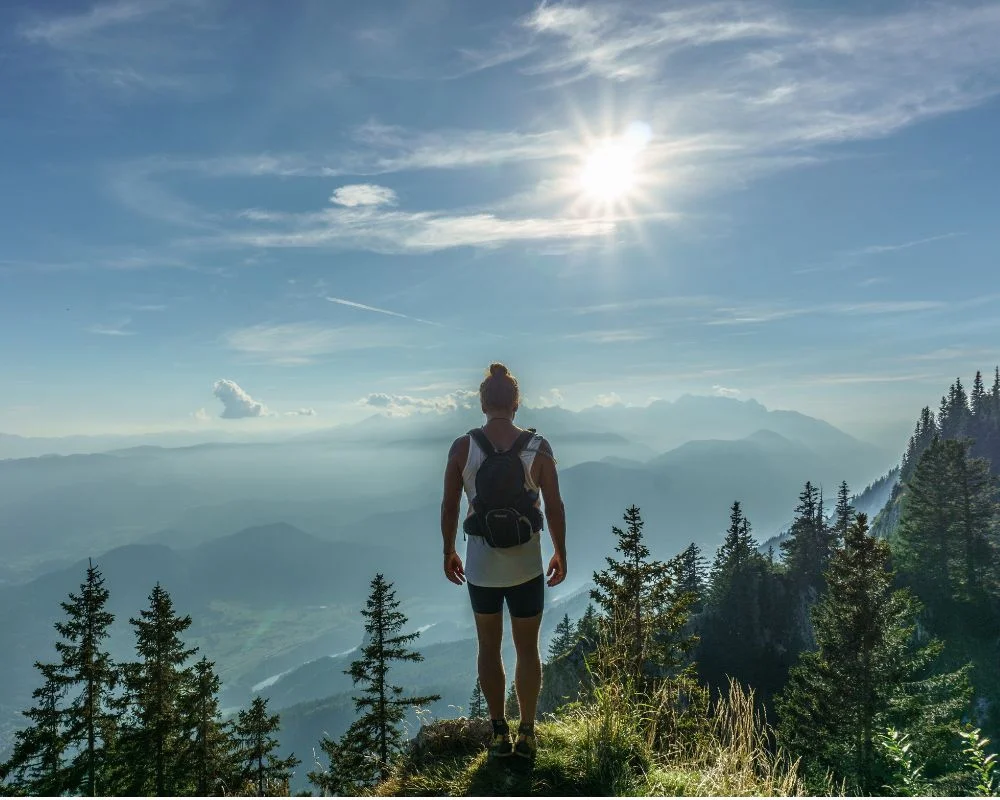 If you're planning to visit this area, it's important to know the best time for photo ops. The early morning light and late afternoon golden hour are perfect times of day to capture breathtaking shots of these majestic mountains. It's also essential to bring along a good camera and tripod to ensure that your photos turn out sharp and clear. With these photography tips in mind, you'll be able to take home some incredible memories from your trip to Sapa's mountain views.
As we move on to our next section about "road trip and photo stop," let's keep in mind the beauty we've witnessed so far and look forward to more spectacular sights ahead.
Road Trip and Photo Stop
Get ready to hop in your car and take a scenic road trip through the spectacular landscapes of Sapa. As you drive along winding roads, surrounded by verdant hills and valleys, keep an eye out for stunning photo opportunities. Plan ahead before embarking on a road trip – decide which route you want to take, how much time you want to spend on the journey, and where you would like to make stops along the way.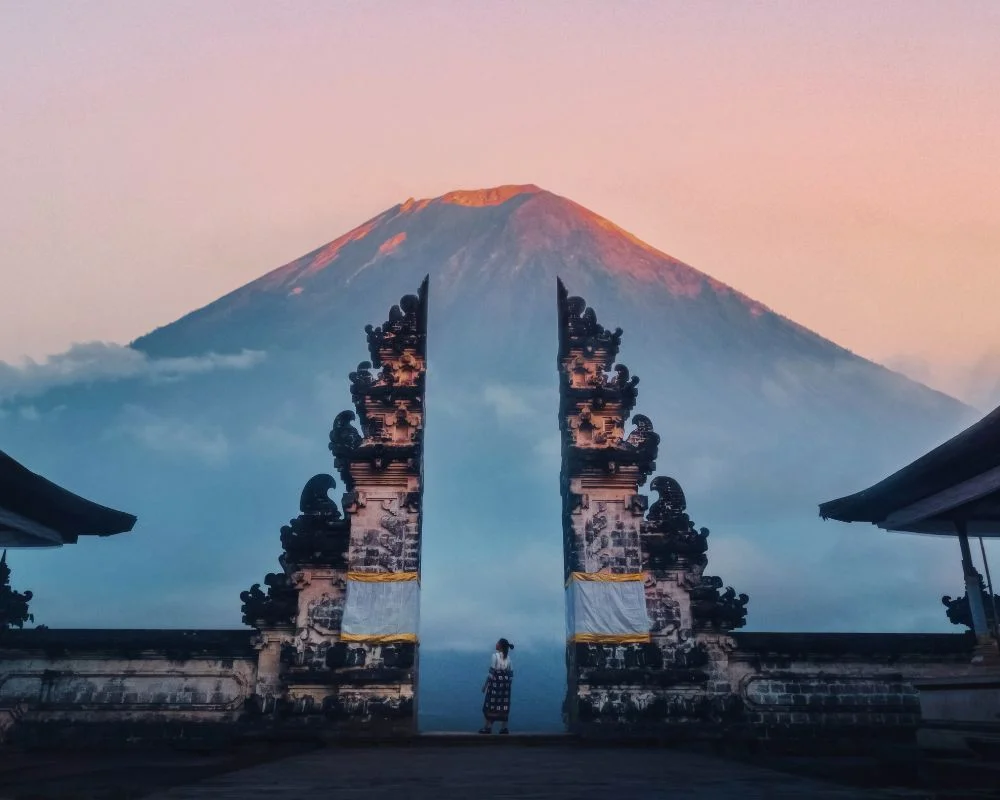 When planning your road trip, consider using photography techniques that will help capture the beauty of Sapa's scenery. Experiment with different camera angles and perspectives to create unique images. Don't forget to pack extra batteries and memory cards so that you don't miss any shot! With exciting views around every bend, be sure to pull over at some of the many designated viewpoints for an unforgettable experience. Once you've finished your road trip adventure, it's time to move onto another one of Sapa's most magnificent sights: Thac Bac Waterfall.
Thac Bac Waterfall
Looking for a breathtaking natural wonder to capture on camera? Check out the stunning Thac Bac Waterfall! Located in Sapa, Vietnam, this magnificent waterfall is known for its picturesque beauty and is a popular spot among tourists and locals alike. As you approach the waterfall, you'll hear the sound of rushing water getting louder and louder until you finally see it in all its glory.
Photography tips:
Bring a tripod: Capturing the perfect long exposure shot of the waterfall requires stability, so make sure to bring a sturdy tripod.
Use a polarizing filter: A polarizing filter can help reduce glare from water and rocks, making your photos more vibrant and clear.
Experiment with different angles: Don't be afraid to get creative with your shots by trying out different angles or perspectives.
Watch the lighting: The best time to visit Thac Bac Waterfall for photography is during golden hour (one hour after sunrise or one hour before sunset) when the light is soft and warm.
If you're planning on visiting Thac Bac Waterfall, keep in mind that the best time to go is during rainy season (May – September) when the waterfall's flow is at its strongest. However, if you prefer fewer crowds, consider visiting during dry season (October – April). Regardless of when you decide to visit, make sure to wear comfortable shoes as there are plenty of stairs leading down to the waterfall. So grab your camera and get ready for an unforgettable photo op at Thac Bac Waterfall!
Sapa's Most Spectacular Views: Where To Go For The Best Photo Ops Frequently Asked Questions
Conclusion
As I reflect on my journey through Sapa, I can't help but feel grateful for the breathtaking views that this region offers. From the lush greenery of Muong Hoa Valley and the majestic peak of Fansipan Mountain, to the charming villages of Ta Phin and Cat Cat, every corner is a photographer's dream come true.
The misty mountains, cascading waterfalls, and vibrant rice fields are all sights to behold. It's hard not to feel small in comparison to nature's grandeur when standing atop Ham Rong Mountain or gazing out from Heaven's Gate. Visiting Sapa truly feels like a once-in-a-lifetime experience that leaves an indelible mark on your soul.