You're a parent in desperate need of a vacation. You want to escape the monotony of everyday life and expose your kids to new experiences, but you don't want to sacrifice the quality of your trip just because you have little ones in tow. Well, fear not, because Sapa has got you covered.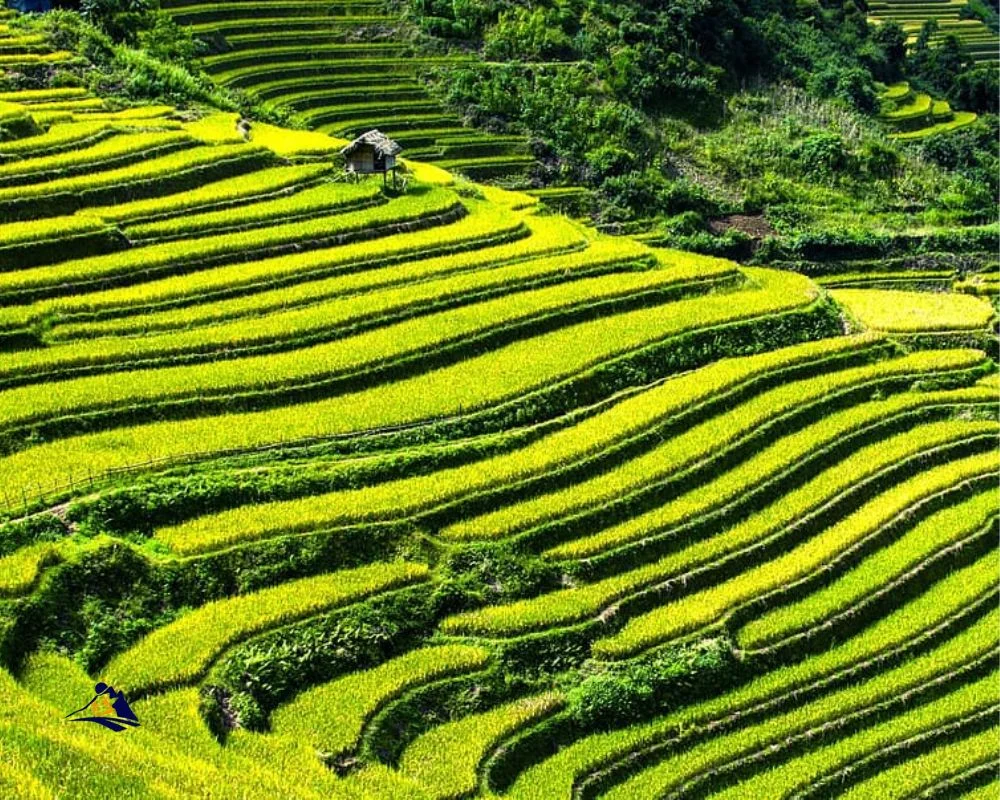 Nestled in the mountains of Northern Vietnam, Sapa offers breathtaking views and cultural immersion that will leave both you and your kids with lasting memories. But with so many tour options available, it can be overwhelming to decide which ones are best for families. That's why we've compiled a list of the best Sapa tours for families with kids, ensuring that everyone will have an enjoyable and unforgettable experience.
Sapa Trekking Tours
You'll love trekking through the stunning landscapes of northern Vietnam and immersing yourself in the local culture with these unique experiences. Sapa Trekking Tours are perfect for families with kids looking for family friendly activities that provide both adventure and education. These tours offer scenic routes that take you through rice paddies, bamboo forests, and traditional villages where you can interact with the locals and learn about their way of life.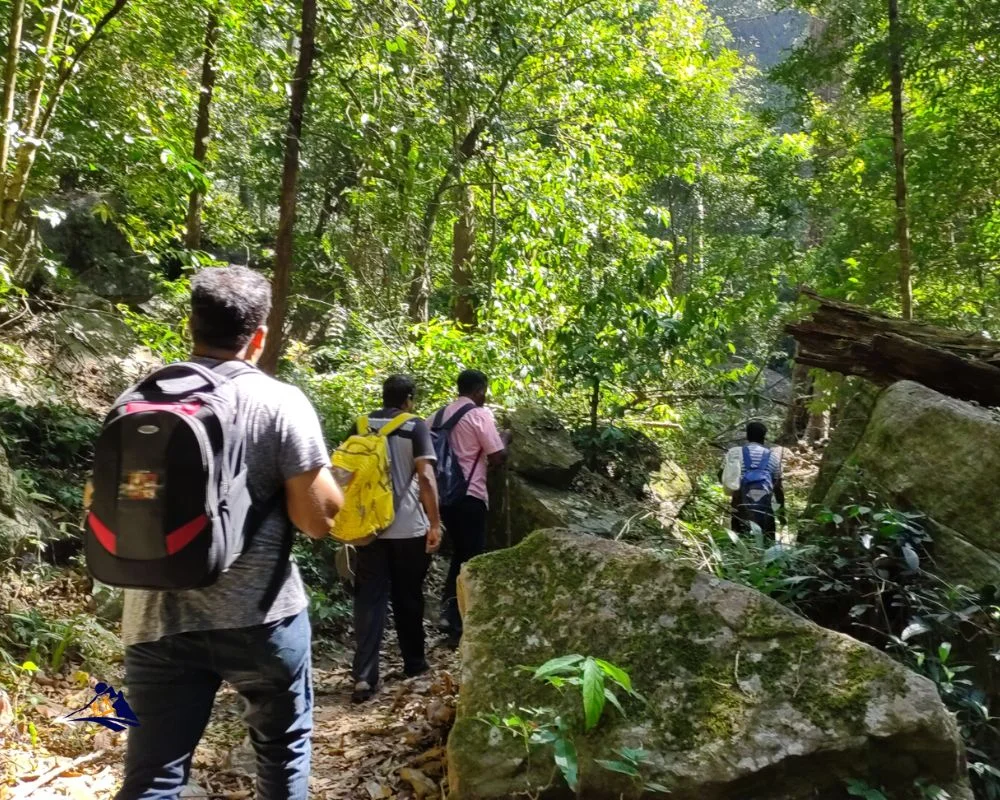 The trekking tours vary in difficulty level, so there's something for everyone regardless of age or fitness level. Some routes are more challenging than others, but all offer breathtaking views that will leave you mesmerized. The guides are knowledgeable and experienced, ensuring your safety while sharing stories about the history and culture of the region. After a day of exploring, enjoy a comfortable stay at one of the many cozy accommodations available in Sapa before heading out on your next adventure – a homestay tour!
Sapa Homestay Tours
If you're looking for a unique and memorable experience in Sapa, staying with local families is highly recommended. You'll have the opportunity to learn about their daily life and culture first-hand, which is especially great if you're traveling with kids. Additionally, the home-cooked meals are not only delicious but also provide an authentic taste of traditional Vietnamese cuisine.
Stay with Local Families
Immerse yourself in the local culture by staying with families who will treat you like one of their own, giving you a taste of life in this beautiful mountainous region. Sapa is home to many ethnic minority groups, each with their unique customs and traditions. By choosing to stay with local families, you'll have the opportunity for a cultural exchange that goes far beyond what you can experience on a typical tour.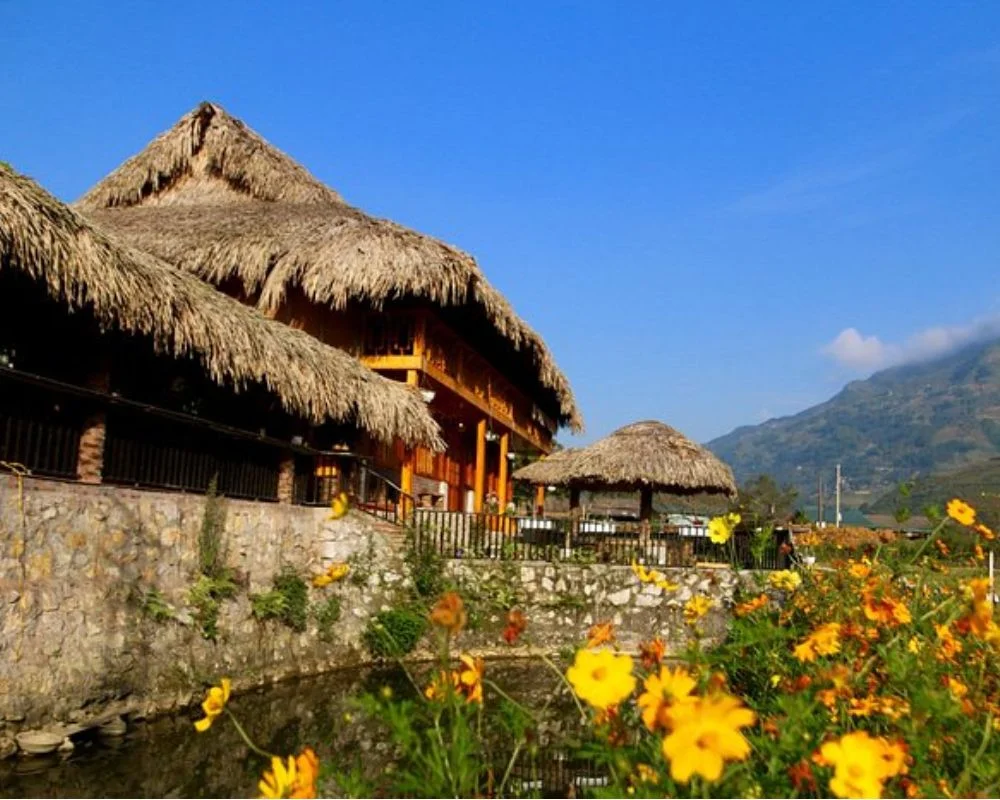 These homestays offer immersive experiences that allow you to learn about daily life in Sapa through hands-on activities such as cooking traditional meals, tending to livestock, and working on the farm. You'll also have the chance to participate in community events and festivals that are integral parts of village life. By staying with locals, not only will you gain insight into their way of life but also make lasting connections with people from different backgrounds than your own.
Learn About Daily Life in Sapa
Discover the beauty of Sapa's daily life by experiencing hands-on activities and participating in community events during your stay with local families. This cultural immersion will allow you and your family to learn about the authentic Sapa lifestyle while creating unforgettable memories.
Here are some ways to fully experience the daily life in Sapa:
Join a farming activity: Get up early and work alongside farmers as they tend to their rice paddies, vegetable gardens, or livestock. You'll learn firsthand how locals make a living off the land.
Visit a local market: Explore colorful markets where ethnic minorities sell fresh produce, handmade crafts, and exotic spices. Try bargaining for souvenirs or tasting some street food.
Attend a traditional festival: Witness vibrant celebrations that showcase indigenous music, dance, costumes, and rituals. Some popular festivals include Tet holidays (Lunar New Year), Love Market Festival (held on Saturdays in February), or Bac Ha Horse Race Festival (held annually in June).
Learn traditional crafts: Take part in workshops that teach you how to weave brocade fabrics using looms or dye textiles with natural ingredients like indigo leaves. You can also learn how to cook local dishes such as thang co (horse meat soup) or xoi ngu sac (five-color sticky rice).
Volunteer for charity projects: Give back to the community by helping build schools or houses for disadvantaged families, teaching English at local schools, or cleaning up the environment.
By immersing yourself into these experiences, you'll gain an appreciation for Sapa's rich culture and traditions. And after all those activities, it's time to enjoy home-cooked meals!
Enjoy Home-Cooked Meals
Sit down and savor the flavors of Sapa with every bite of the hearty, home-cooked meals that will transport you to a world of warmth and comfort. Traditional cooking classes and local food experiences are a must-try when visiting Sapa. These experiences offer visitors an opportunity to witness how locals cook their dishes using fresh ingredients sourced from nearby farms.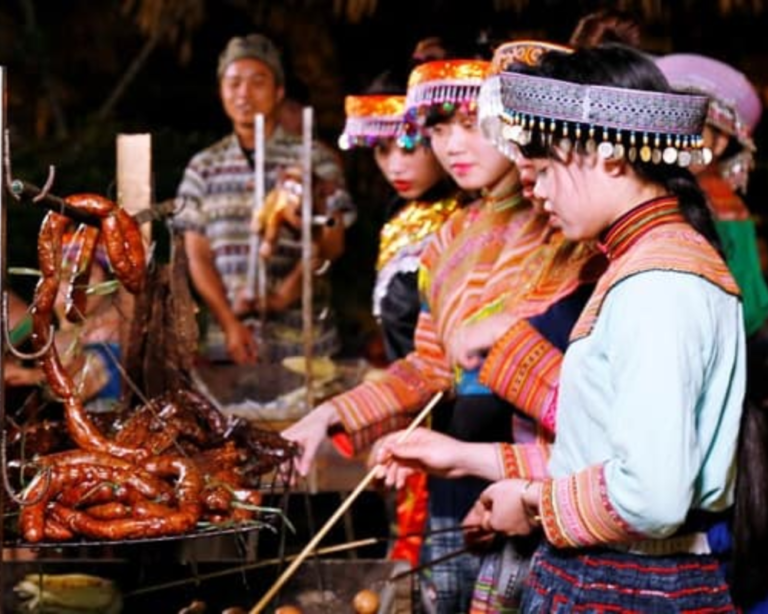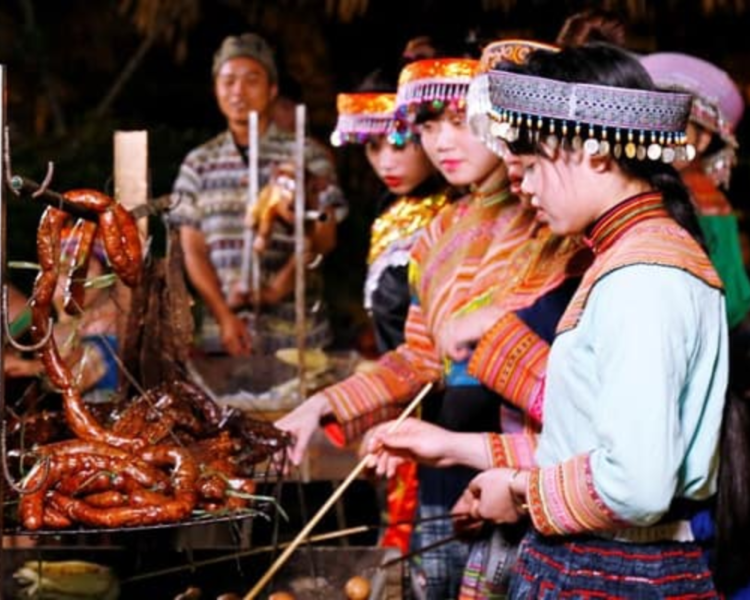 Families with kids will surely appreciate the chance to indulge in delicious meals amidst stunning views of rice terraces and mountains. From savory meats cooked in bamboo tubes to aromatic broths made from herbs grown by Hmong villagers, there's something for everyone in a typical Sapa meal. Take your time enjoying your meal as it is served with warm hospitality by friendly locals who are happy to share their culinary heritage with visitors. After savoring these delightful dishes, you'll be ready for the next adventure – exploring the vibrant markets of Sapa!
Sapa Market Tours
You'll love exploring the vibrant Sapa market scene and experiencing a feast for your senses with the colorful array of goods on display. As the saying goes, "The world is a book, and those who do not travel read only one page." The markets in Sapa are teeming with life, energy, and an abundance of fresh produce, spices, textiles, handicrafts, and other local specialties. Here are three things you can expect to encounter while taking a market tour in Sapa:
Aromatic herbs: The markets are filled with fragrant bundles of fresh herbs like lemongrass, coriander leaves, mint sprigs, and Thai basil that make for a refreshing addition to any dish.
Exotic fruits: You'll find stalls overflowing with exotic fruits like dragon fruit, jackfruit, rambutan as well as more familiar ones such as bananas and mangoes.
Culinary delights: Be sure to sample some of the local cuisine while at the market – from pho noodle soup to banh mi sandwiches stuffed with pork or chicken – there's something for everyone's taste buds!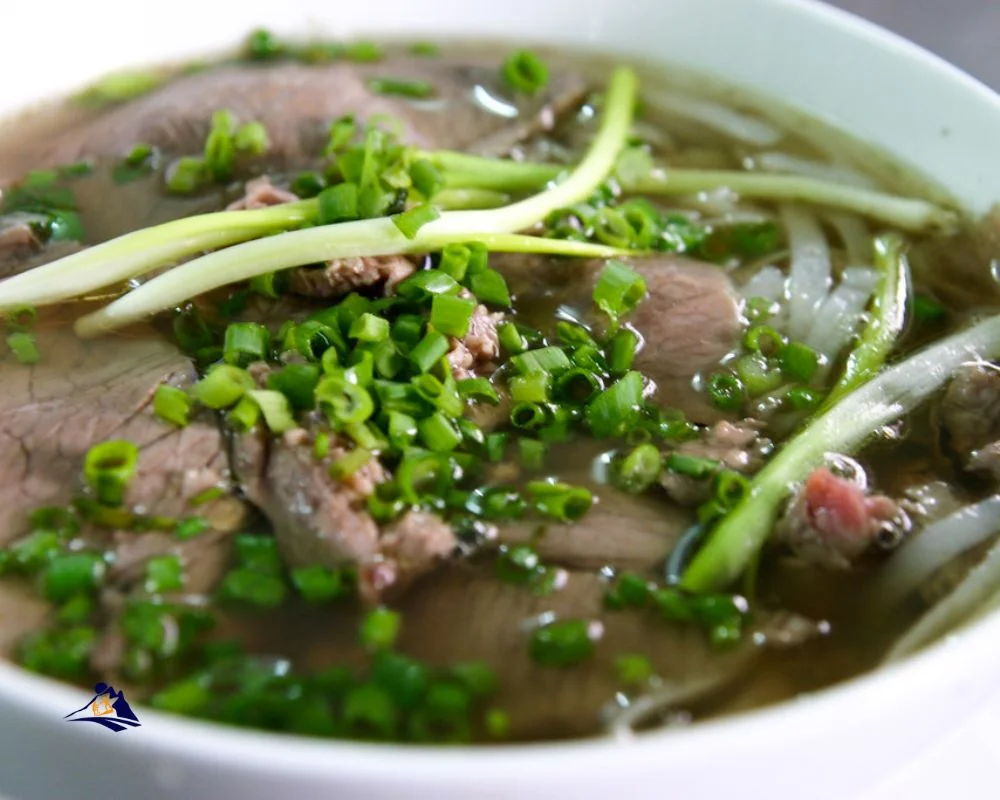 Sapa Village Tours
If you're looking to immerse yourself in the local Sapa village culture and gain a deeper understanding of their rural way of life, then taking a village tour is an absolute must. These tours are perfect for families with kids as they offer a chance to bond over family friendly activities in Sapa such as visiting different ethnic minority villages and learning about their traditional customs.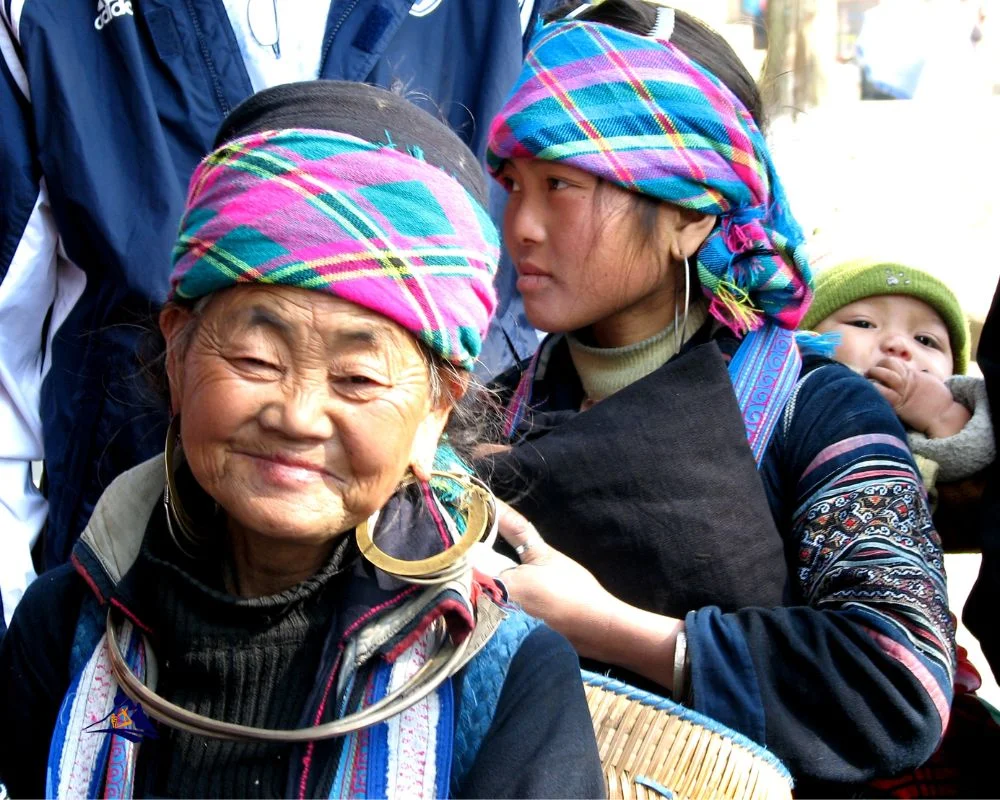 The tours typically involve hiking through picturesque rice terraces, forests, and small streams while exploring the local communities. You'll be able to interact with the villagers and learn how they make their handicrafts or even help them with some daily chores like farming or cooking. This will give you an appreciation for the simplicity of rural living and allow your family to experience a whole new world that is vastly different from what they may be used to back home. And after immersing yourselves in these authentic cultural experiences, it's time to head on over to our next subtopic – sapa waterfall tours!
Sapa Waterfall Tours
If you're looking for a family-friendly adventure, Sapa Waterfall Tours is the way to go. You'll love trekking through lush forests and picturesque landscapes to discover beautiful waterfalls that make perfect backdrops for family photos. Swim in natural pools surrounded by stunning scenery and take in the beauty of nature firsthand.
Trek to Beautiful Waterfalls
Take a trek to the stunning waterfalls and let your little ones feel like explorers discovering hidden gems in the jungle, just like Dora the Explorer. This is one of the best family-friendly activities you can do while visiting Sapa with your kids. The trek will take you through breathtaking landscapes, rice terraces and forests until you reach the beautiful waterfalls, where you can rest and enjoy a picnic lunch.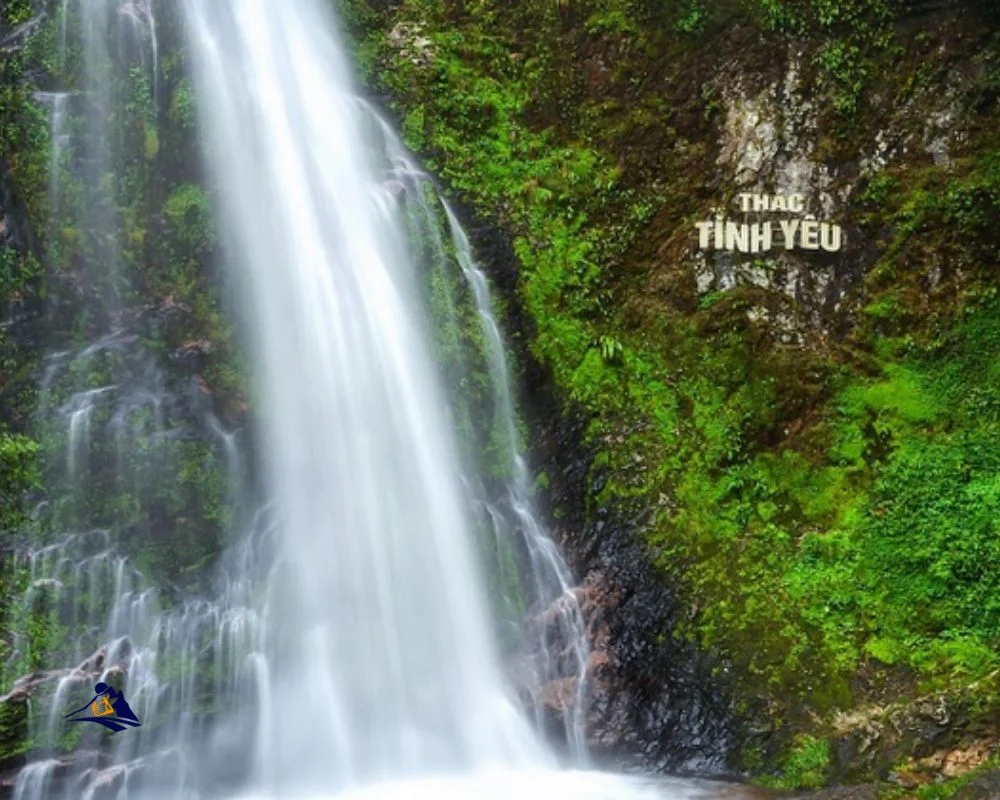 However, when trekking with kids, safety should always be your top priority. Make sure to choose an appropriate trail that matches your family's fitness level and age group. Wear comfortable shoes that provide good grip and support for slippery paths. Bring enough water, snacks and sunscreen to keep everyone hydrated and protected from sunburns. Also, consider hiring a local guide who knows the area well and can help you navigate through any unexpected challenges along the way. With these safety measures in place, your entire family can fully enjoy this unforgettable experience in Sapa before moving on to swim in natural pools!
Swim in Natural Pools
You'll be mesmerized by the crystal clear waters as you swim in the natural pools, surrounded by lush greenery and towering mountains. These natural pool activities are perfect for families with kids who love water adventures. The pools range in size and depth, so younger children can safely splash around while older ones can dive into deeper areas.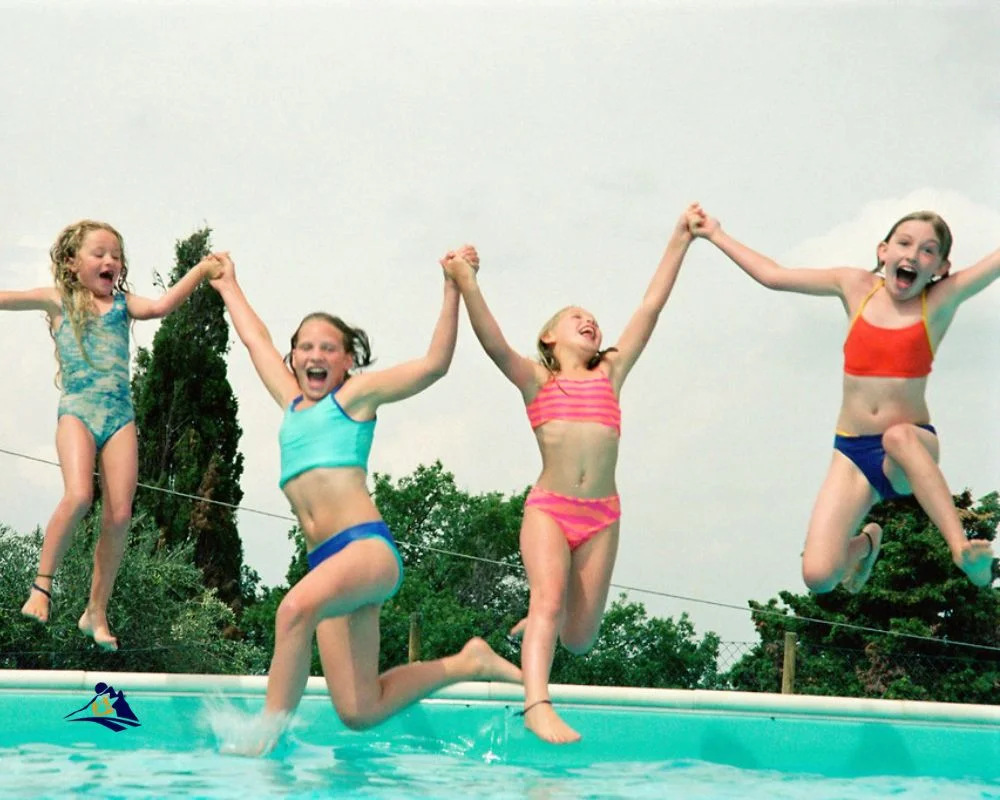 The best part about swimming in these natural pools is being able to take in the breathtaking scenery that surrounds you. You'll feel like you're swimming in paradise as you admire the stunning views of Sapa's landscape from a unique perspective. But don't worry, there will be plenty of time to enjoy more of this stunning scenery as we move on to the next adventure – enjoying even more beautiful waterfalls!
Enjoy Stunning Scenery
As you gaze upon the breathtaking scenery surrounding you, it's like being wrapped in a warm embrace by nature herself. Sapa tours are perfect for families with kids who love exploring and enjoying stunning views. There are plenty of picnic spots where you can relax and take in the beautiful sights while your kids run around having fun.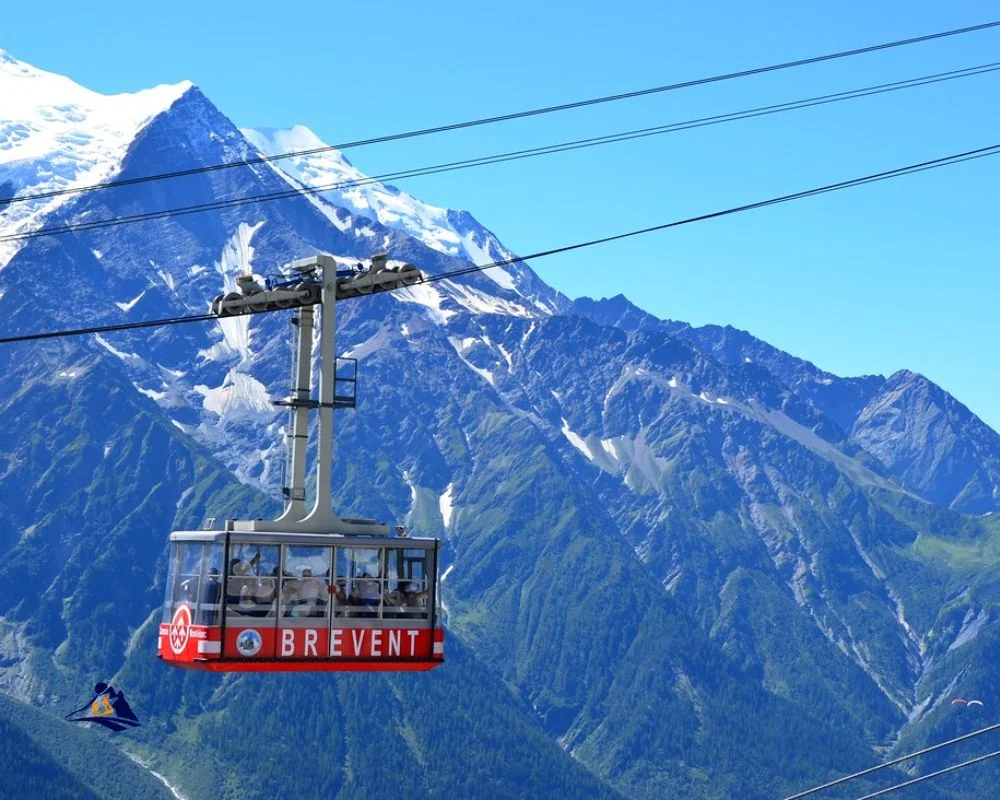 Aside from picnics, there are many other fun activities to do while taking in the scenery on your Sapa tour. You can go for hikes through rice terraces, visit local villages to learn about their culture and traditions, or simply enjoy the view from a comfortable spot. The stunning scenery is something that everyone in your family will appreciate – from young children to grandparents – and will create lasting memories. So why not add it to your list of must-do family vacations? And if you're looking for an even more thrilling adventure, don't miss out on the sapa cable car tours!
Sapa Cable Car Tours
If you're looking for a unique and unforgettable way to explore the beautiful landscapes of Northern Vietnam, don't miss out on experiencing the Sapa Cable Car Tours. The cable car views are absolutely breathtaking, offering panoramic vistas of the rice terraces and lush mountains. This is an ideal activity for families with kids who love adventure and fun outdoor activities.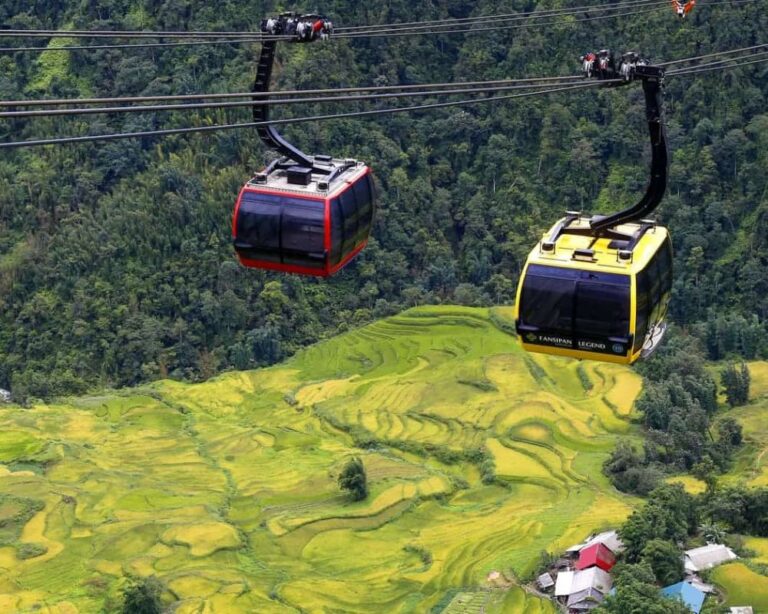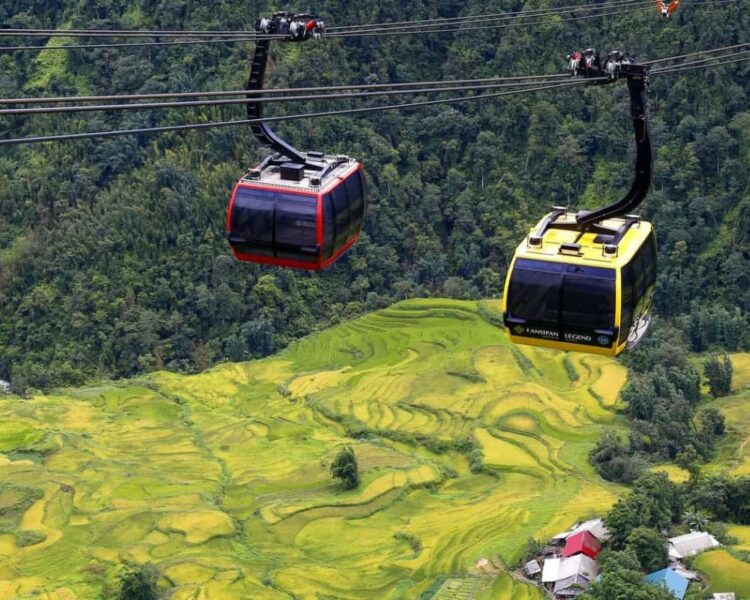 The Sapa Cable Car Tours take you on a ride over 6 kilometers long, reaching heights of up to 1,600 meters above sea level. You'll travel through the clouds in comfortable cabins, giving you a bird's eye view of the stunning scenery below. After your cable car ride, consider joining one of the sapa biking tours to continue exploring this enchanting region.
Sapa Biking Tours
Get ready to immerse yourself in the natural beauty of Northern Vietnam and experience the thrill of adventure with Sapa's biking tours. As one of the most family-friendly activities in the region, these tours offer a unique opportunity to explore scenic routes while getting some exercise at the same time. Whether you're traveling with young children or teenagers, there's something for everyone on these exciting adventures.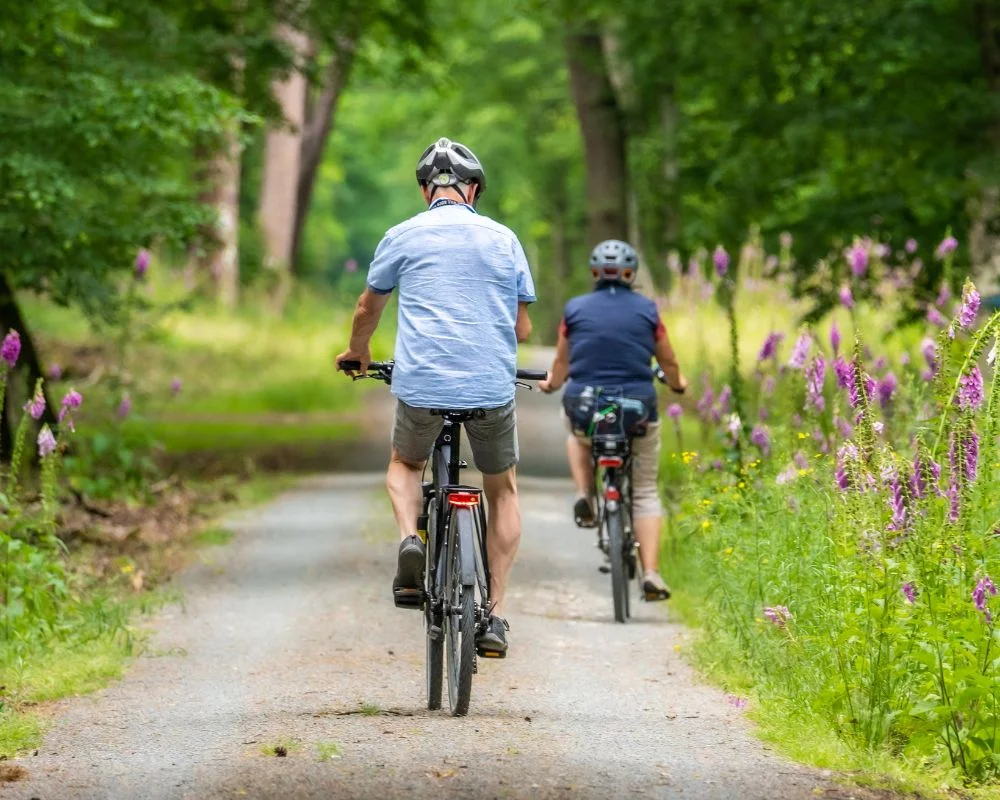 Here are four reasons why Sapa biking tours should be at the top of your list when planning a family trip:
Enjoy stunning views: With many picturesque routes to choose from, you'll have plenty of opportunities to soak up incredible views as you pedal through some of Vietnam's most beautiful landscapes.
Get close to nature: From lush forests and rolling hills to rice paddies and waterfalls, Sapa's biking trails will take you through some truly awe-inspiring scenery.
Explore local culture: Along the way, you'll have chances to visit traditional villages where you can learn about local customs and lifestyles.
Customize your tour: Whether you're an experienced cyclist or just looking for a leisurely ride, Sapa has options for all skill levels – making it easy to find a tour that fits your family's needs.
Ready for more adventure? Consider checking out our next subtopic on Sapa photography tours!
Sapa Photography Tours
Capture the beauty of Northern Vietnam through a lens and bring home memories that will last a lifetime with Sapa's photography tours, where every picture tells a story. The tour guides are experienced photographers themselves and know the best spots for Sapa photography. They'll take you to places that offer breathtaking views of rice paddies, terraced hillsides, and mountains shrouded in mist. You'll also get insider tips on how to capture the essence of local life in your photos.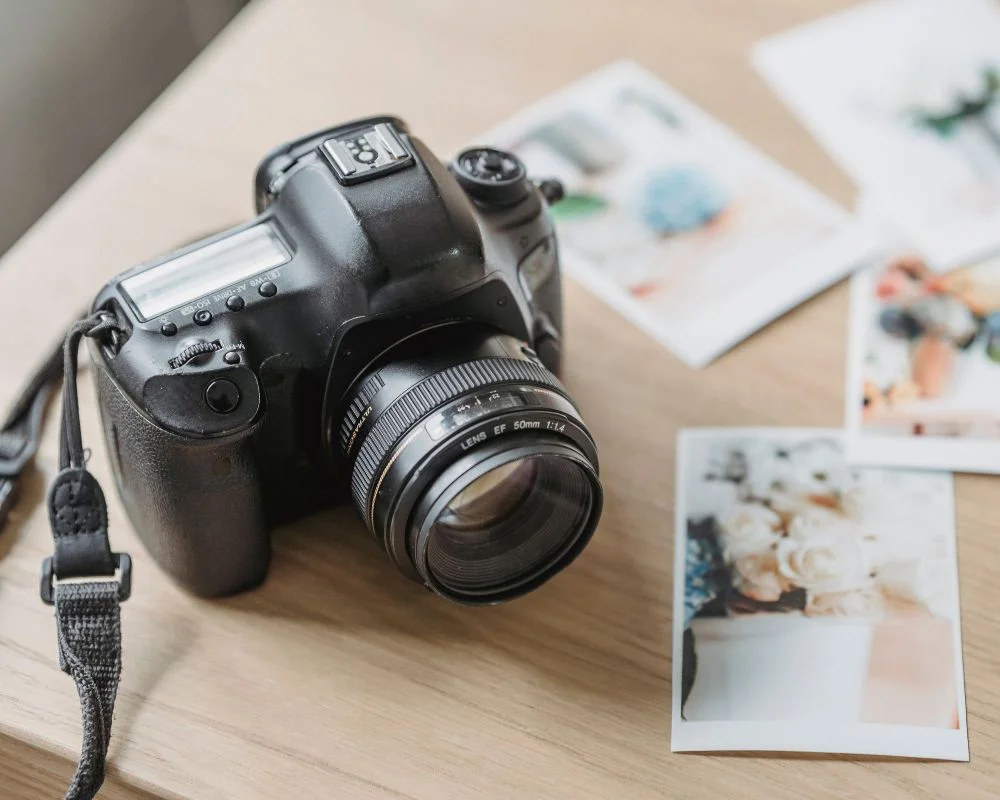 Sapa photography tours cater to both amateur and professional photographers who want to document their experiences in this picturesque region. Whether you're using a point-and-shoot camera or a high-end DSLR, there's something for everyone. You'll learn not just about composition and lighting but also about the cultural significance of what you're photographing. With Sapa's stunning scenery as your backdrop, you'll be able to create images that reflect your personal vision while also capturing the essence of this unique destination.
The Best Sapa Tours For Families With Kids Frequently Asked Questions
What is the best time of year to visit Sapa with children?
When planning a trip to Sapa with your children, it's important to consider the best time of year to visit. The ideal season for families would be from March to May or from September to November as the weather is mild and pleasant. During these months, you can enjoy family friendly activities such as visiting local markets, trekking through rice terraces or taking a cable car ride for stunning views of the mountains. As for the best places to stay, there are many options that cater specifically to families with kids. You can choose between homestays where your family can experience local culture first hand, or opt for comfortable hotels with amenities like swimming pools and playgrounds. Whatever your preference, Sapa offers an abundance of opportunities for families looking for adventure and relaxation alike. So pack your bags and get ready for an unforgettable trip filled with freedom and exploration!
Are there any age restrictions for the Sapa Cable Car Tours?
If you're planning a trip to Sapa and want to take your children on the cable car tours, you may be wondering if there are any age restrictions. Fortunately, there aren't any specific age limits for the cable car tours in Sapa. However, it's important to keep in mind that these tours involve heights and movement, so it's up to parents to make sure their children are comfortable with those factors before embarking on the journey. For example, a child who is prone to motion sickness or has a fear of heights may not enjoy the experience as much as another child who is more adventurous. Ultimately, it's important for parents to use their best judgment and consider their child's individual needs when deciding whether or not to take them on a cable car tour in Sapa.
Can we bring our own bikes for the Sapa Biking Tours?
Bringing your own bikes for Sapa biking tours can be a great way to explore the stunning scenery at your own pace. One of the main advantages is that you know your bike and are comfortable on it, which can make for a smoother ride. However, there are some cons to consider as well, such as the hassle of transporting your bike to Sapa and potential damage during transit. Renting bikes is an alternative option that allows you to avoid these issues while still enjoying the freedom of cycling in Sapa. Some popular rental options include mountain bikes and electric bikes, depending on your skill level and preferences. Ultimately, whether you bring your own bike or rent one, biking in Sapa is an unforgettable experience that should not be missed.
Is it safe for children to swim in the waterfalls during the Sapa Waterfall Tours?
When it comes to waterfall safety and kids swimming during Sapa waterfall tours, there are a few things you should keep in mind. First and foremost, always make sure that the water is safe for swimming before allowing your children to take a dip. Check for any signs warning against swimming or indicating dangerous currents. Additionally, never leave your children unattended while they're in the water – even if they're strong swimmers. It's also important to ensure that everyone in your group is wearing appropriate swimwear and has access to life jackets if needed. By taking these precautions, you can help ensure a fun and safe experience for everyone on your Sapa waterfall tour!
Are there any special accommodations for families with young children during the Sapa Homestay Tours?
If you're planning to take your family on a Sapa homestay tour, rest assured that there are accommodations and activities that are child-friendly. The homestays in Sapa offer comfortable lodgings for families with young children, complete with amenities such as hot showers and clean linens. Additionally, many of the tours offered include child-friendly activities such as visits to local markets or learning how to make traditional handicrafts. Your family will also have the opportunity to interact with locals and learn about their way of life. With these accommodations and activities, your family is sure to have an enjoyable and memorable experience during your Sapa homestay tour.
Conclusion
Congratulations! You have just discovered the best Sapa tours for families with kids. With so many options to choose from, you can rest assured that your family will have an unforgettable experience in this beautiful region of Vietnam.
From trekking through stunning landscapes to immersing yourselves in local culture with homestay tours, there is something for everyone. Don't miss out on the vibrant markets and charming villages, or the breathtaking waterfalls and scenic cable car rides. And if you're a photography enthusiast, Sapa has plenty of opportunities to capture stunning shots.
So what are you waiting for? Book your Sapa tour today and create memories that will last a lifetime. Trust us, it's worth it – these tours are simply out of this world!