Are you and your partner in search of an adventure that will allow you to break free from the monotony of everyday life? Look no further than Sapa, Vietnam. Nestled in the northern region of Vietnam, Sapa offers breathtaking views, vibrant culture, and a plethora of outdoor activities that are perfect for couples seeking an escape.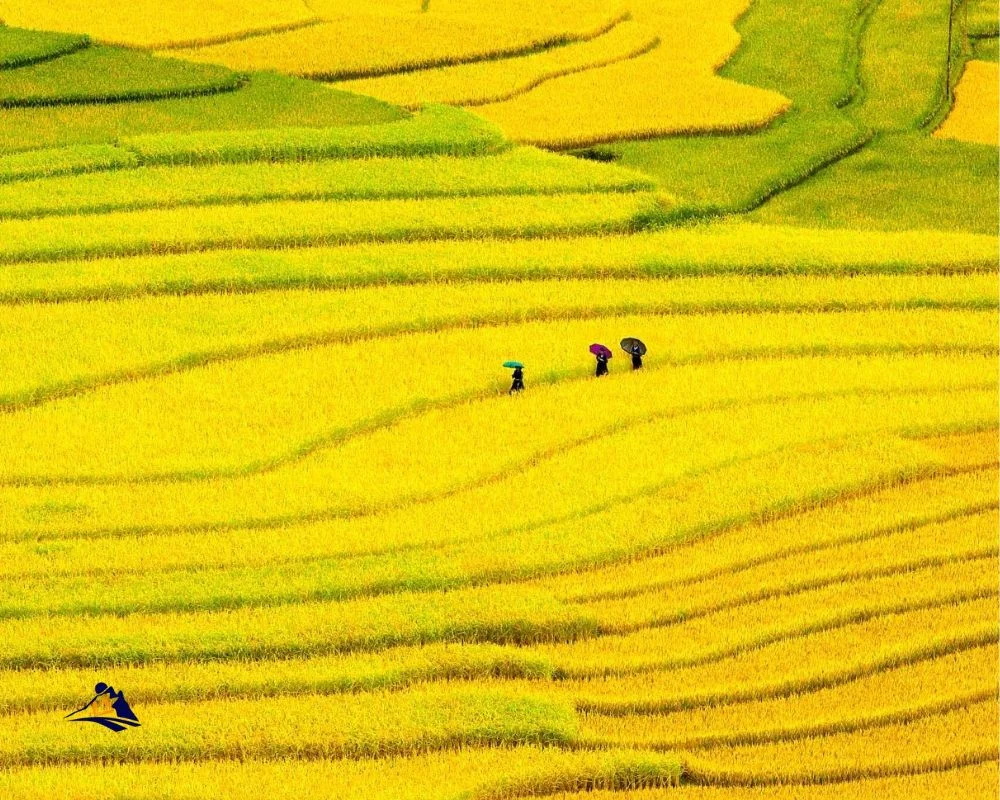 But with so many tour options available, how do you choose the best one for you and your significant other? We've compiled a list of the top Sapa tours for couples that will help you make unforgettable memories together while exploring this stunning destination. From trekking through the rice paddies to indulging in delicious local cuisine, there's something for every type of couple looking for some excitement and adventure.
Sapa Trekking Tours
You'll feel the crunch of leaves under your feet as you explore the stunning scenery on our trekking adventures through Sapa. Our tours are perfect for couples looking for romantic getaways or honeymoon destinations. We'll take you through lush greenery, cascading rice terraces, and charming villages where traditional customs are still practiced.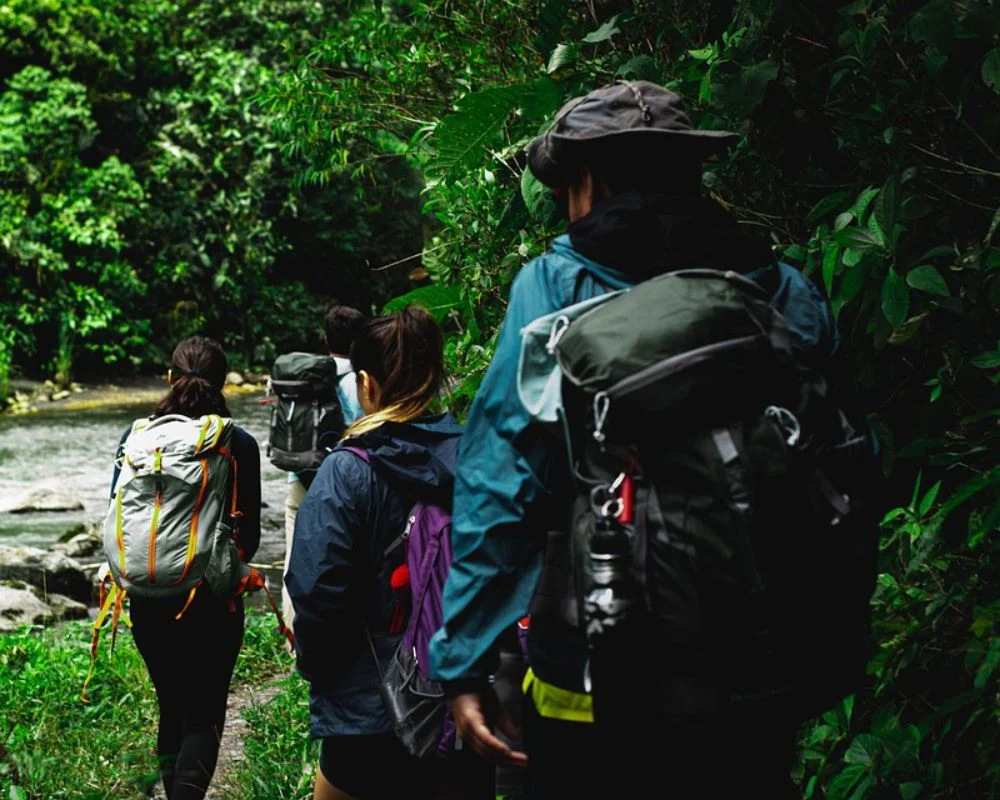 Our expert guides will lead you on an unforgettable journey where you'll witness breathtaking views of the Hoang Lien Son mountain range. You can choose from a variety of treks that cater to different fitness levels and time constraints. Whether it's a half-day excursion or a multi-day adventure, we guarantee that our Sapa Trekking Tours will be an experience like no other. Now let's move onto our next adventure: Sapa Market Tours!
Sapa Market Tours
If you're looking for a unique way to experience the Sapa market culture and take home some of the best local artisan products, then our Sapa Market Tours are just what you need. These tours will take you through all of the bustling markets in the area, where you can explore and shop to your heart's content. Here are five reasons why our Sapa Market Tours are perfect for couples:
Taste delicious local food: With so many vendors selling mouth-watering street food, your taste buds will thank you.
Learn about traditional handicrafts: From colorful textiles woven by Hmong women to intricate silver jewelry crafted by skilled artisans, there's plenty to see and learn about.
Meet friendly locals: The markets provide an opportunity to interact with warm-hearted people from various ethnic groups who call this region their home.
Shop for unique souvenirs: You'll find handmade items that make great gifts or additions to your own collection.
Capture stunning photos: The vibrant colors and lively atmosphere of the markets provide endless photo opportunities.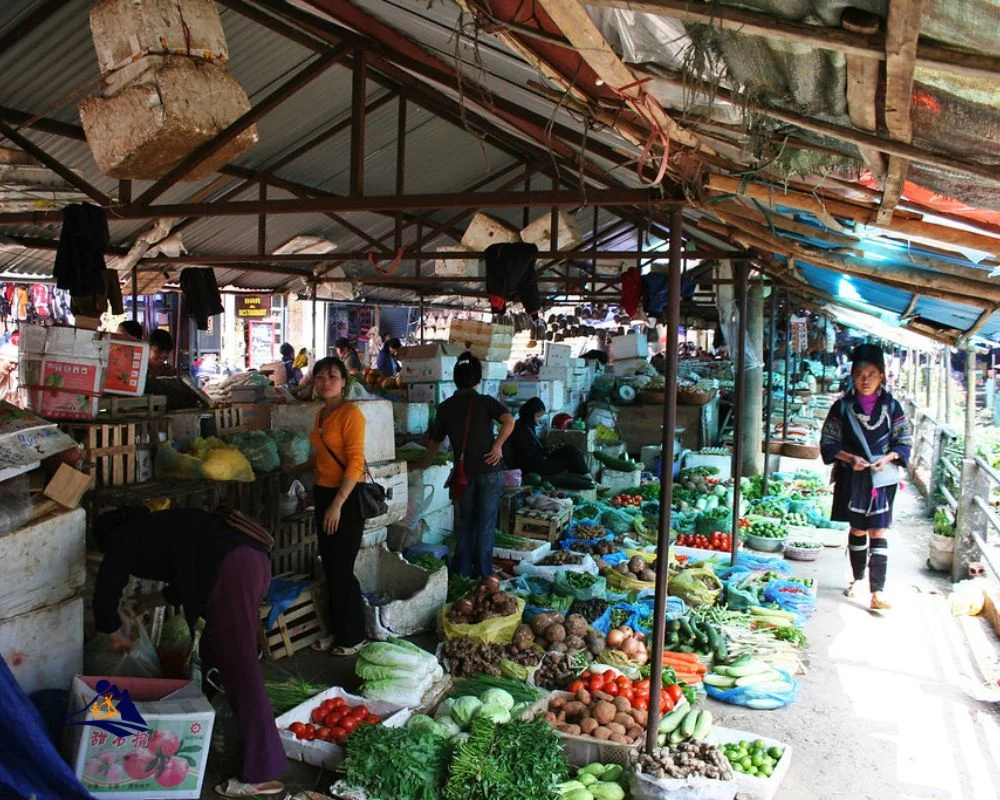 As wonderful as the Sapa Market Tours are, they're only one part of an unforgettable trip. After a day full of exploring bustling markets and sampling tasty treats, it's time to retreat back into nature on our Sapa homestay tours.
Sapa Homestay Tours
Now it's time for you to fully immerse yourself in the beauty of this region with our Sapa homestay experience. This tour will give you a unique opportunity to live with local families and learn about their daily lives. You'll stay in traditional homes made of wood and stone, which have been passed down through generations. These homes are nestled amongst picturesque rice paddies, providing stunning views from your room.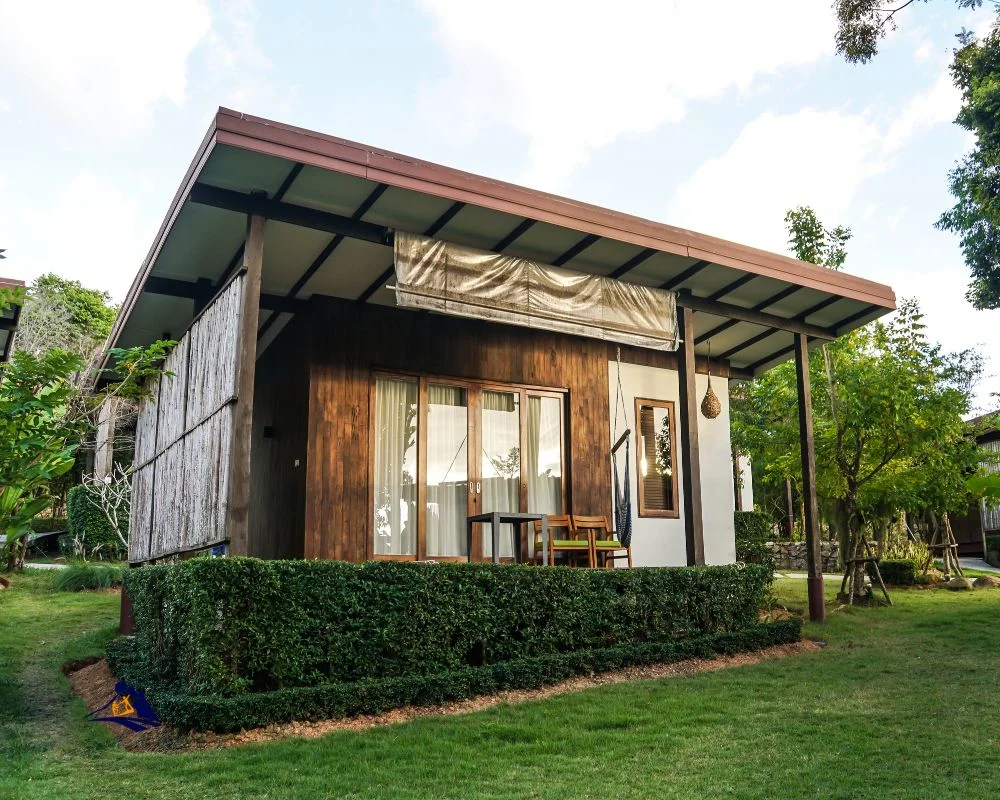 During your homestay experience, you'll have the chance to taste local cuisine cooked by your host family. Each meal is made using fresh ingredients sourced from nearby farms, giving you an authentic taste of Northern Vietnamese food. You'll also have free time to explore the surrounding area at your own pace or participate in activities organized by your hosts, such as hiking or farming. The Sapa homestay tour is an excellent way to gain a deeper understanding of the fascinating culture and lifestyle of this region.
As you bid farewell to your host family, get ready for another exciting adventure on our Sapa cycling tours.
Sapa Cycling Tours
Get ready to take on the winding roads and breathtaking scenery of Sapa on our cycling tours, where you'll have the chance to explore this picturesque region at your own pace. Mountain biking enthusiasts will love our tours that cater to all skill levels, from beginner to advanced riders. You'll get a chance to cycle through some of the most scenic routes in Vietnam, taking in stunning views of terraced rice fields, waterfalls, and mountain peaks.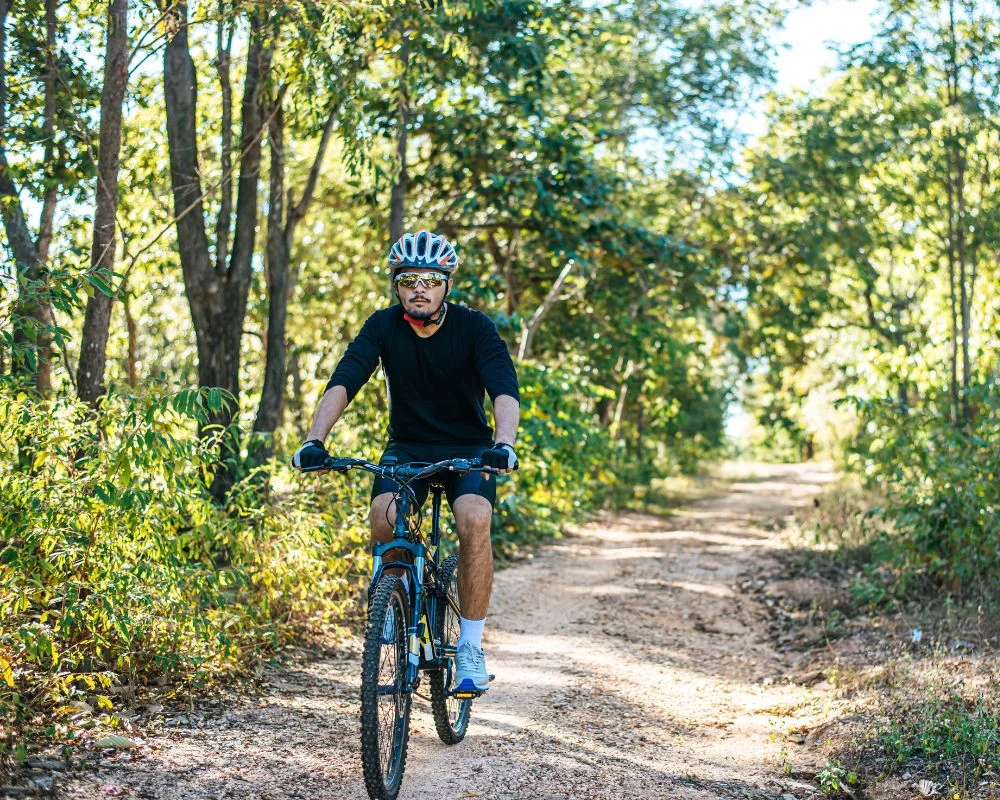 Our cycling tours also offer a unique opportunity for couples looking for an adventure together. Here are some reasons why you should consider hopping on a bike with your special someone:
Bonding experience: Cycling through Sapa's beautiful landscape with your partner can be an incredibly bonding experience.
Freedom and flexibility: With no set schedule or itinerary, you can stop whenever and wherever you want – perfect for couples who prefer freedom when exploring new places.
Unique perspective: Cycling allows you to see the sights from a different perspective than other modes of transportation, making it an unforgettable experience.
Ready for more adventure? Take it up a notch with our Sapa motorbike tours!
Sapa Motorbike Tours
If you're looking for an adventure that will get your blood pumping, Sapa Motorbike Tours is the perfect choice. You'll have the opportunity to ride through rough terrain and challenging paths, making it an experience you won't forget. Plus, with stunning views of the mountains and valleys around you, it's a breathtaking way to explore the region.
Experience Adventure and Adrenaline
Ready to feel the rush of excitement as you explore the rugged terrain and take on thrilling activities during your romantic getaway? Look no further than Sapa's adventure tours for couples! From zip lining escapades to white water rafting fun, there is an adrenaline-pumping activity for every couple seeking a bit of adventure. So gear up and get ready to experience the ultimate thrill ride in one of Vietnam's most beautiful destinations.
Sapa offers a variety of outdoor activities that will have you feeling alive and exhilarated. Imagine soaring over lush green valleys on a zip line or battling rapids while white water rafting down a river. These heart-pumping experiences will not only bring you closer together as a couple but also allow you to connect with nature in an unforgettable way. Don't miss out on these once-in-a-lifetime adventures during your trip to Sapa!
Enjoy the Scenic Views
Take in the breathtaking scenery and let yourselves be swept away by the stunning views during your romantic getaway in Sapa. The natural beauty of this region is truly mesmerizing, and there are plenty of ways to experience it with your significant other. Here are a few ideas for enjoying the scenic views together:
Find secluded picnic spots where you can feast on delicious local cuisine while surrounded by lush mountains and valleys.
Take a leisurely stroll through rice paddies, stopping to admire water buffalo grazing along the way.
Join a guided hike to witness some of Sapa's most beautiful sights, such as cascading waterfalls and vibrant terraced fields.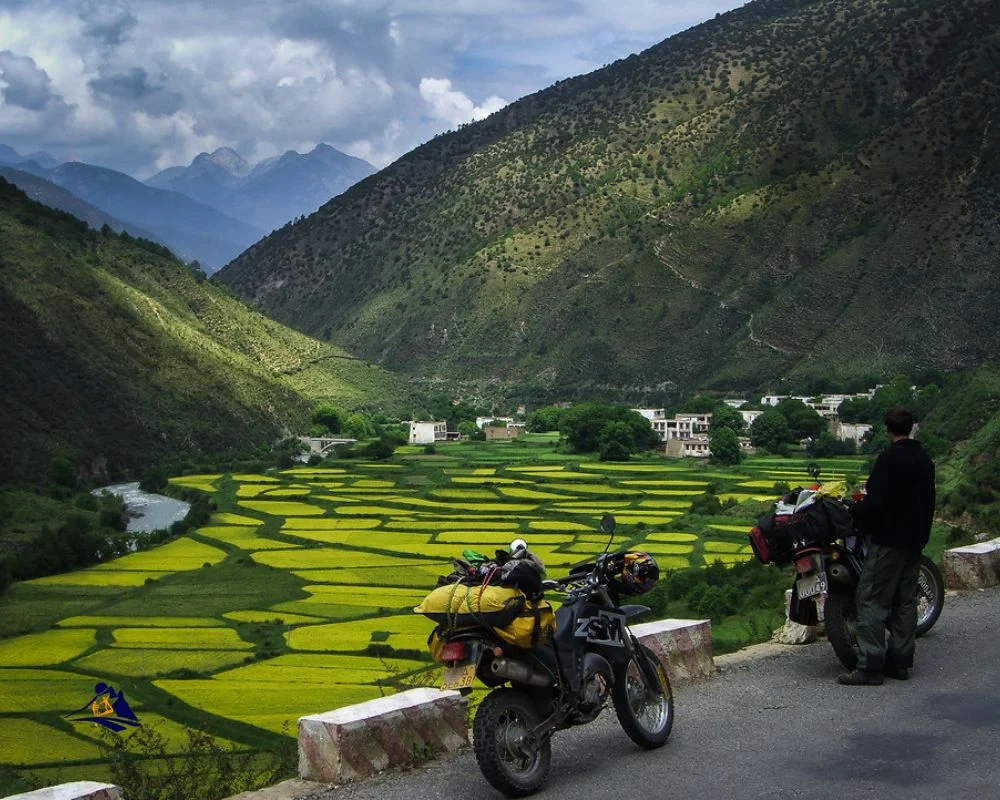 With so much natural beauty to take in, you'll never run out of things to see during your romantic escape. And if you're feeling adventurous, don't forget about the next subtopic: 'Visit Remote Areas.'
Visit Remote Areas
Explore the lesser-known corners of Sapa and discover hidden gems that will leave you both in awe. When it comes to remote romance, Sapa is an ideal destination for couples looking to escape the hustle and bustle of city life. The hill tribe villages are nestled among breathtaking landscapes, where rice terraces cascade down hillsides as far as the eye can see.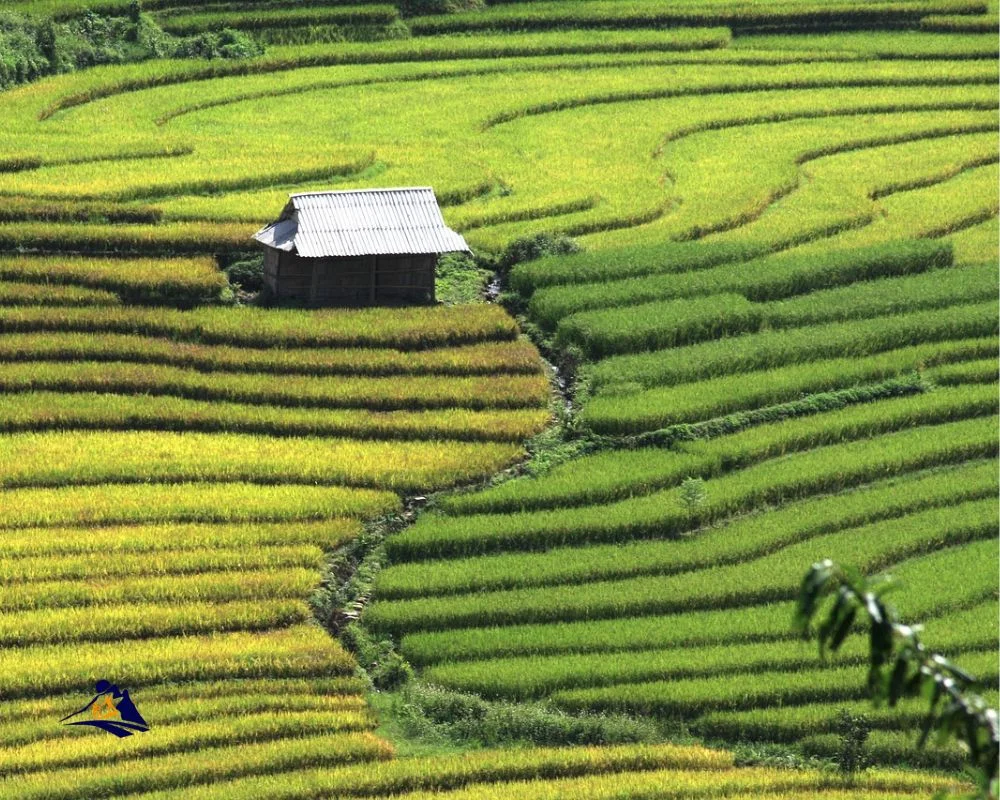 Take a guided tour of the region's most remote areas and experience first-hand how these unique communities live their daily lives. Trek through lush forests, hike up rugged mountains, or take a leisurely stroll through tranquil valleys – there is something for every couple looking for a little adventure on their hidden honeymoon. You'll be amazed at the friendliness and warmth of the locals, who will welcome you with open arms into their homes and share stories about their culture and way of life.
As your day exploring Sapa's remote areas comes to an end, get ready to treat your taste buds with some mouth-watering local dishes on our next subtopic: sapa food tours!
Sapa Food Tours
If you're a foodie couple, you'll love indulging in the culinary delights of this charming Sapa region with these fantastic food tours. Savoring Sapa: A Culinary Journey is one such tour that promises to take you on a gastronomic adventure through the town's vibrant markets and street stalls. You'll get to sample traditional Vietnamese dishes, such as Banh Mi sandwiches, Pho noodle soup, and Bun Cha pork patties. The tour also includes a visit to an organic farm where you can learn about sustainable farming practices and taste fresh produce straight from the source.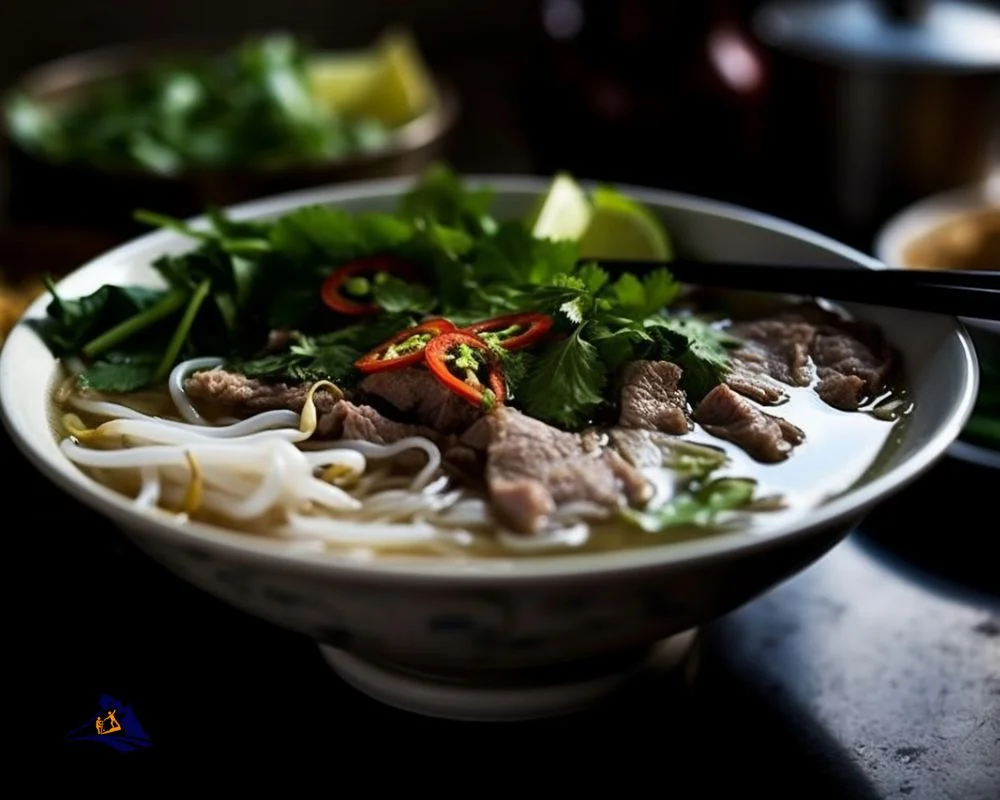 Another option for couples only Sapa Tours is the Romantic Retreat Food Tour. This tour offers a more intimate experience where you can enjoy a private dinner with stunning mountain views or opt for an outdoor picnic surrounded by rice paddies. You'll get to taste local specialties like Thang Co (a spicy horse meat stew) and grilled trout while sipping on delicious rice wine. If you're feeling adventurous, there's even an option to try snake wine – a unique local delicacy! With these food tours, your taste buds will be sure to thank you for choosing Sapa as your next romantic getaway destination.
As much as we all love good food, no trip is complete without some stunning photos to capture those memories forever. That's where sapa photography tours come in – offering breathtaking views of terraced rice fields, waterfalls, and hill tribe villages that are every photographer's dream location.
Sapa Photography Tours
If you're looking to capture stunning landscapes, Sapa Photography Tours has got you covered. With our expert guides, you'll learn photography techniques that will take your skills to the next level. And while exploring the local villages, you'll have endless opportunities to practice and improve your craft.
Capture Stunning Landscapes
Take in the breathtaking scenery and snap photos of the stunning landscapes that surround you on your journey through Sapa. With its lush rice terraces, towering mountains, and picturesque villages, Sapa is a photographer's dream come true. Whether you're a professional or an amateur, there are endless opportunities to capture beautiful images that will make lasting memories.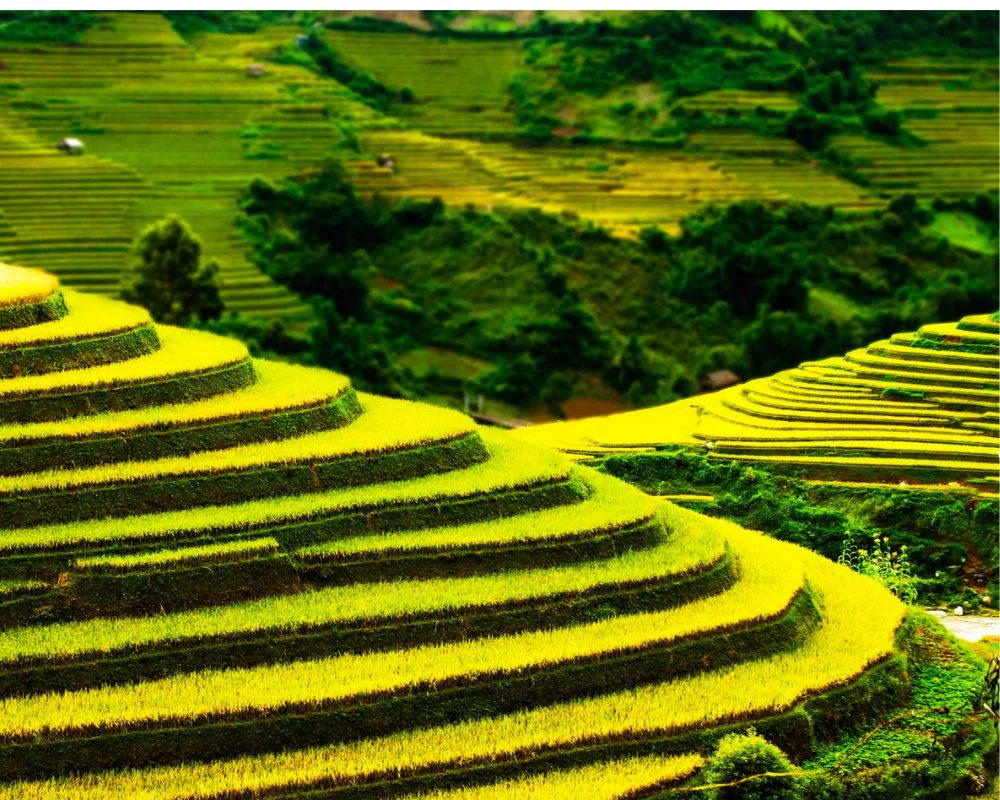 To make the most out of your Sapa photography tour, there are some tips to keep in mind. First, consider bringing a tripod for stable shots and long exposures. Second, take advantage of the early morning light for dramatic effects on the landscape. Finally, don't be afraid to experiment with different angles and compositions – sometimes the most interesting shots come from unexpected perspectives. With these tips in mind, you'll be well-equipped to capture stunning images that showcase Sapa's natural beauty and romantic escapes.
As you explore Sapa's scenic wonders with your camera in hand, why not take this opportunity to learn some new photography techniques? In the next section we'll share some helpful tips for improving your skills behind the lens – from using aperture settings to mastering composition – so that you can capture even more striking photos on your romantic getaway.
Learn Photography Techniques
You can elevate your photography skills and capture more breathtaking images by learning new techniques. Imagine the satisfaction of being able to paint a vivid picture with your camera, just like a skilled artist uses their brushstroke to tell a story. Fortunately, many Sapa tours offer photography workshops where you can learn from experts and sharpen your craft.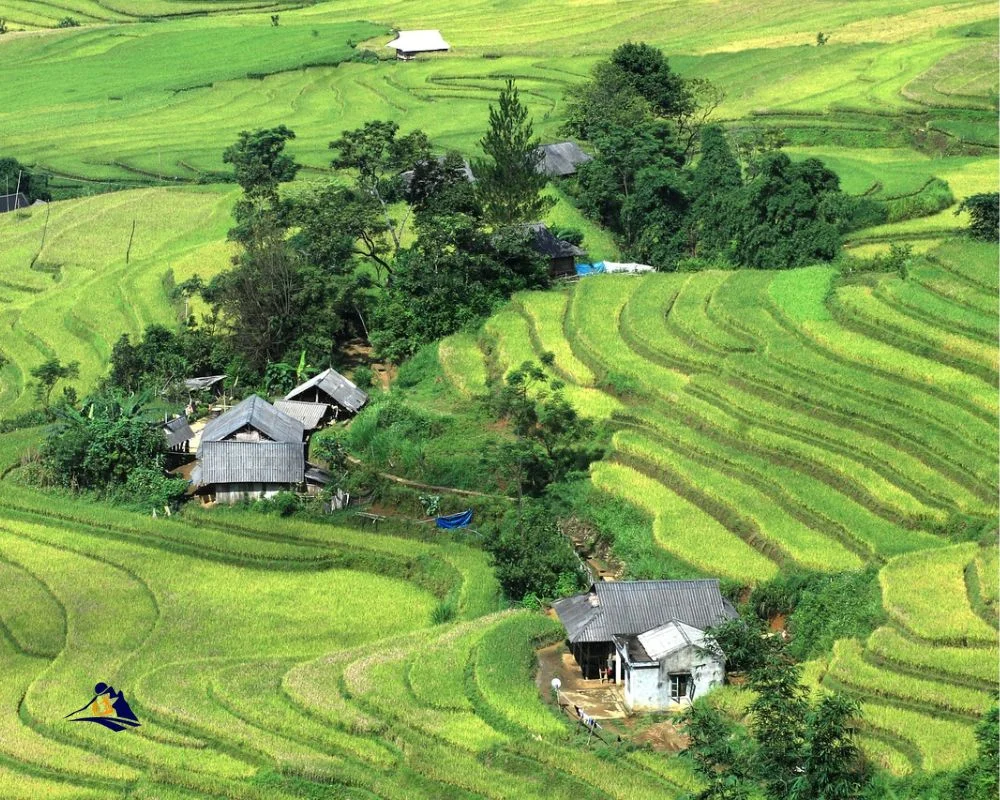 In addition to improving your skills, attending these workshops also gives you an opportunity to discover romantic hideaways that are perfect for capturing intimate moments between you and your partner. You'll be amazed at the stunning landscapes that await you in this corner of the world – from rolling hills dotted with rice terraces to cascading waterfalls hidden deep in the forests. So bring along your camera gear, put on your walking shoes, and get ready for an adventure! As you explore the local villages, you'll not only discover new photographic techniques but also have a chance to experience authentic cultures and traditions firsthand.
Explore the Local Villages
As you wander through the local villages, you'll witness the vibrant colors and bustling activity of daily life in this remote corner of Vietnam. The locals are friendly and welcoming, eager to share their culture and way of life with visitors. Take some time to indulge in the local cuisine, such as sticky rice cakes or grilled pork skewers, for a true cultural immersion experience.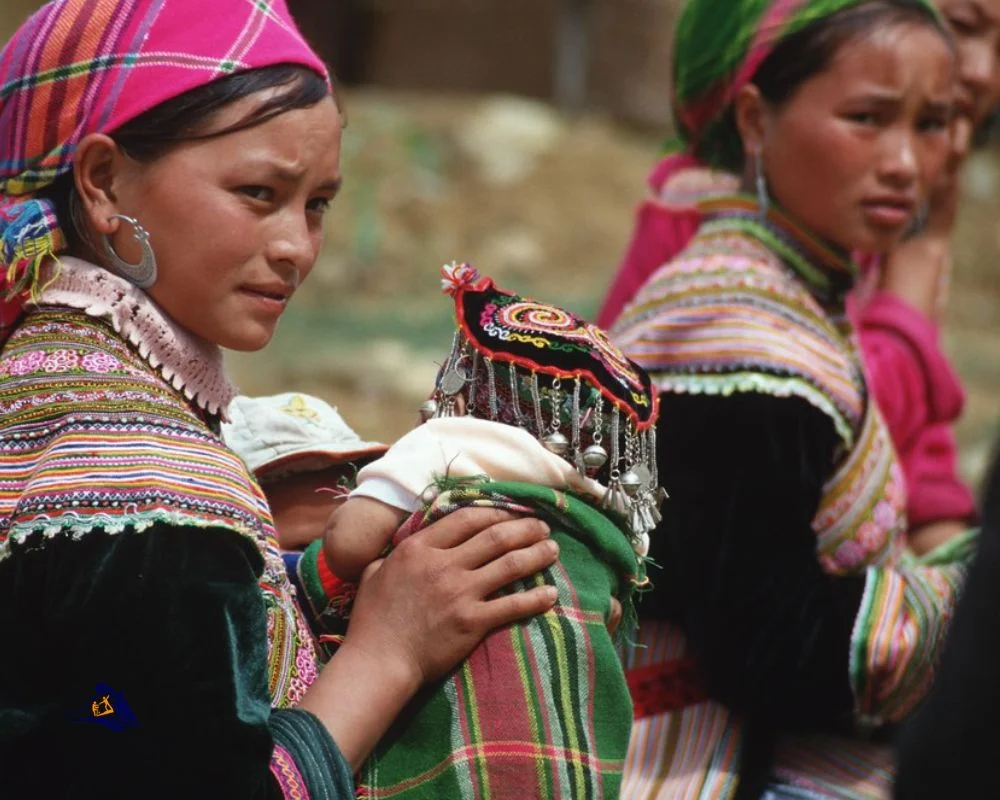 As you continue your journey through the villages, you'll come across breathtaking views of terraced rice fields and majestic mountain ranges. The scenery is truly awe-inspiring and will leave you feeling rejuvenated and refreshed. But if you're looking for an even more luxurious escape, consider booking one of the many sapa luxury tours available. With exclusive accommodations and personalized experiences tailored to your preferences, these tours offer a once-in-a-lifetime opportunity to explore this stunning region in style.
Sapa Luxury Tours
If you're looking for a truly indulgent and romantic getaway, the Sapa Luxury Tours section is where you'll find experiences that will leave you feeling like royalty – because sometimes, treating yourself is worth every penny. Imagine waking up to breathtaking views of lush greenery and misty mountains while savoring a cup of hot tea in bed. That's just the beginning of what a luxury tour in Sapa has to offer.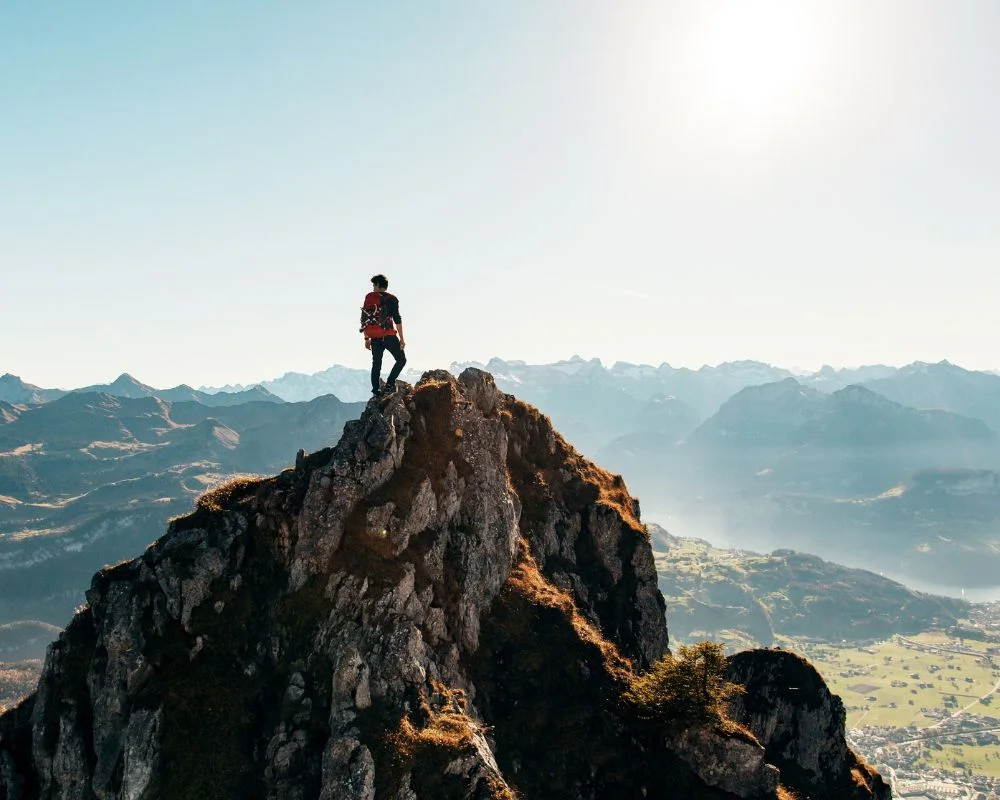 Sapa luxury tours cater to couples who crave an intimate escape from their daily routines. You can enjoy private transport, guided hikes through stunning landscapes, and exclusive access to hidden gems in the local villages. And let's not forget about the culinary experiences! From lavish hotel breakfasts to authentic Vietnamese feasts prepared by local chefs, every meal is sure to be a delight for your taste buds. A romantic getaway in Sapa will create unforgettable memories that you'll cherish forever.
The Best Sapa Tours For Couples Frequently Asked Questions
What is the best time of year to visit Sapa for couples?
If you're planning a romantic trip to Sapa with your significant other, the best time to visit is during the fall months from September to November. This is the prime season for trekking and outdoor activities while also enjoying the beautiful autumn foliage. For romantic accommodations, there are many options such as cozy homestays or luxurious resorts that offer stunning views of the surrounding mountains. While in Sapa, you can enjoy couple-friendly activities like visiting local markets together, taking a scenic train ride through the countryside or exploring hidden waterfalls. Whatever your preferences may be, Sapa has plenty of options for couples looking for an adventurous yet intimate getaway.
Are there any age restrictions for participating in Sapa trekking tours?
When it comes to participating in Sapa trekking tours, there are some age restrictions and physical requirements you should be aware of. Most tours require participants to be at least 16 years old and in good physical condition. Trekking can involve long hours of walking on challenging terrain, so it's important to ensure that you're physically capable of completing the tour. Some tours may also have additional restrictions based on the difficulty level or duration of the trek. It's always best to check with your tour operator beforehand to make sure you meet all the requirements and can fully enjoy your adventure without any limitations.
What kind of food can be expected on Sapa food tours?
Get ready to tantalize your taste buds on a Sapa food tour! From steaming hot bowls of pho to savory spring rolls, you'll indulge in an array of delicious food specialties made from fresh, local ingredients. As you savor each bite, you'll be transported to the heart of Vietnamese culture, where every meal is a celebration of life. The unique flavors and textures will leave you wanting more and give you a sense of liberation as you explore new tastes in an exotic land. Don't miss out on this opportunity to experience the rich culinary traditions that make Sapa one of the top destinations for foodies everywhere!
Is travel insurance required for Sapa motorbike tours?
When planning for your Sapa motorbike tour, it's important to consider insurance coverage and budget planning. While travel insurance is not required by law, it is highly recommended as accidents can happen on any trip. It's better to be safe than sorry, so make sure to check with your insurance provider about their coverage in foreign countries. Budget planning is also crucial as it helps you avoid overspending and enables you to enjoy your trip without worrying about money. When creating a budget plan, take into account expenses such as transportation, accommodations, meals, activities, and souvenirs. By being prepared with insurance and budget planning, you can have peace of mind during your Sapa motorbike tour and fully immerse yourself in the adventure without worrying about unexpected expenses or mishaps.
Are there any cultural differences or customs to be aware of when staying in a homestay during Sapa homestay tours?
As you prepare for your homestay experience during Sapa tours, it's important to be aware of cultural etiquette. The Hmong and Dao communities have their own customs, so taking the time to learn about them beforehand can show respect and enhance your overall experience. During your stay, you'll likely be invited to join in on meals and activities with your host family. Be sure to accept with enthusiasm as this is a great opportunity to immerse yourself in their culture. Remember to remove your shoes before entering the home and don't be afraid to ask questions or participate in conversations. By embracing the customs of your hosts, you'll create lasting memories that showcase the beauty of cultural exchange.
Conclusion
Congratulations! You have just discovered the best Sapa tours for couples. Whether you are adventurous or looking for a luxurious experience, there is something for everyone in this charming mountain town. From trekking through rice terraces to capturing stunning photographs, Sapa has it all.
Imagine yourself cycling through the lush landscape and tasting the local cuisine on a food tour. Or maybe, you prefer to stay overnight with a local family and immerse yourself in their culture on a homestay tour. Whichever one you choose, we guarantee that it will be an unforgettable experience.
So what are you waiting for? Book your Sapa tour now and create memories that will last a lifetime. Trust us, it's worth every penny!