Are you looking for a unique and adventurous travel experience in Vietnam? Look no further than Sapa, a mountainous region known for its stunning scenery and cultural diversity. To make the most of your trip, it's essential to choose the right tour operator. With so many options available, it can be overwhelming to know where to start. That's why we've compiled a list of the best Sapa tour operators to help you plan your dream trip.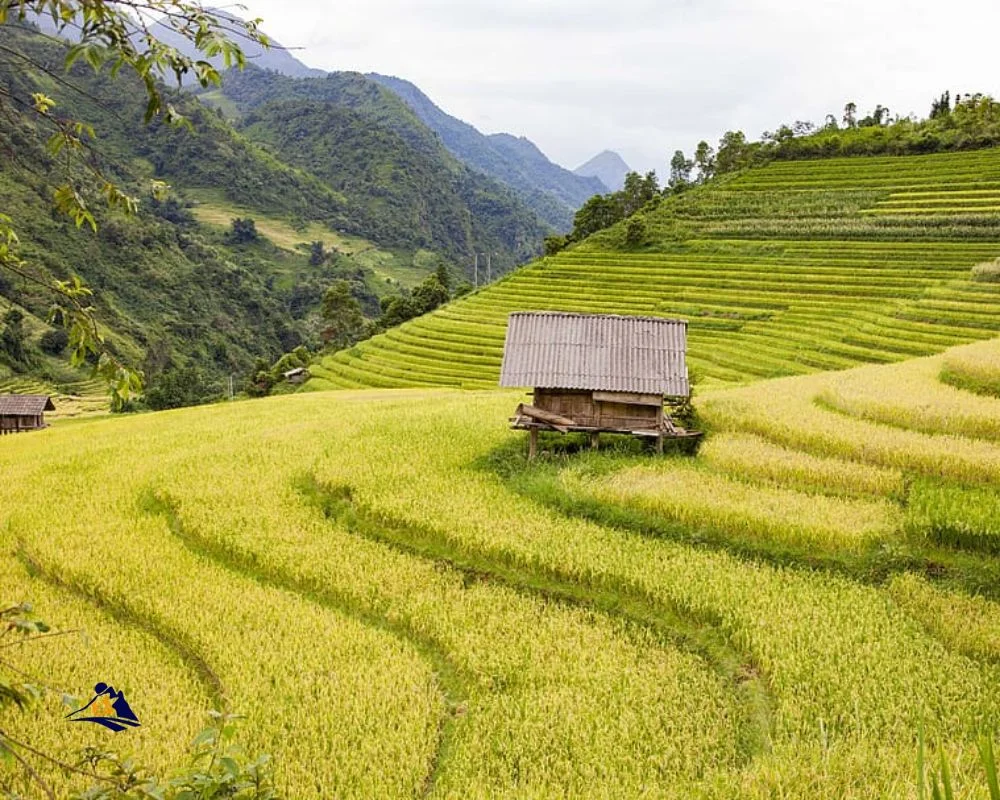 When selecting a tour operator, there are several factors to consider, such as their reputation, experience, and commitment to sustainable tourism practices. You want an operator who will provide you with an authentic experience while also respecting the local community and environment. By choosing one of our recommended tour operators, you can rest assured that you're making an informed decision and supporting responsible tourism practices. So pack your bags and get ready for an unforgettable adventure in Sapa!
Sapa, Vietnam: A Brief Overview
If you're looking for a quick introduction to this beautiful region in Vietnam, look no further than this brief overview of Sapa. Situated in the northwestern part of the country, Sapa is known for its cultural significance and natural beauty. It's home to several ethnic minority groups, including the Hmong and Dao people, who have preserved their traditional way of life despite modernization.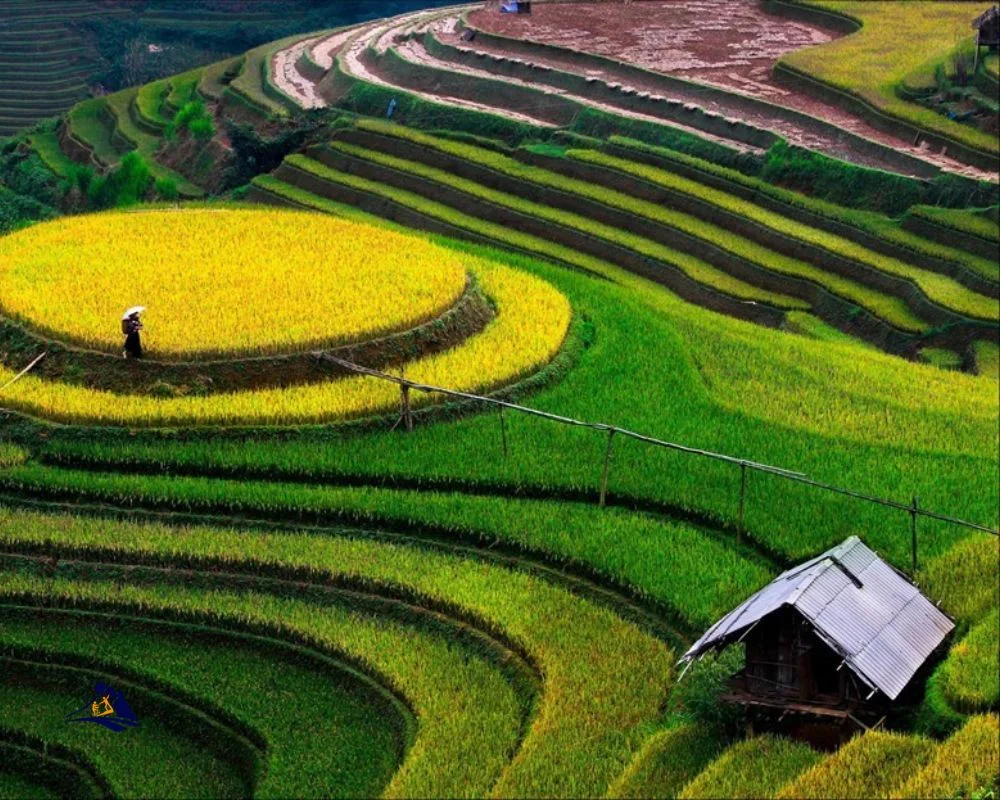 Aside from its rich cultural heritage, Sapa boasts stunning landscapes that are best explored on foot. The rice terraces cascading down the hillsides create a picturesque view that's unique to the region. With all these wonders awaiting visitors, it's no surprise that there are plenty of tour operators offering packages to explore Sapa. But before you book your trip, consider these factors when choosing a tour operator.
Factors to Consider When Choosing a Tour Operator
When you're choosing a tour operator, it's important to take into account the factors that will ensure you have an enjoyable and safe experience, even if it means spending a bit more than you initially planned. Here are some things to consider when selecting a Sapa tour operator:
Customer Reviews: Check out reviews from previous customers on various platforms such as TripAdvisor or Google. Read both positive and negative feedback to get a balanced view of their services.
Pricing Comparison: Don't go for the cheapest option. Compare prices from different tour operators and ensure that all activities mentioned in the itinerary are included in the package price.
Tour Guide Quality: A good tour guide can make your trip memorable by sharing insights about local culture and history. Look for testimonials or ask for recommendations from friends who've been to Sapa before.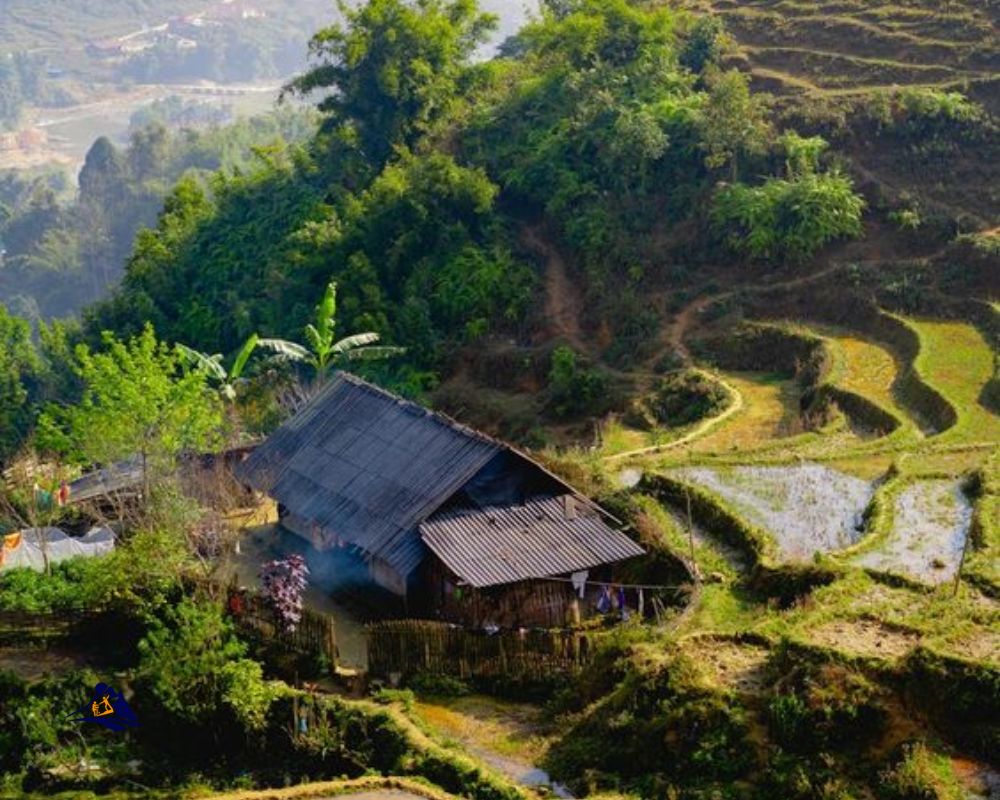 Speaking of reputable Sapa tour operators, 'Sapa O'Chau' is one of the most popular ones in town. With its focus on responsible tourism practices, this social enterprise offers authentic trekking experiences led by trained ethnic minority guides who share their knowledge about local traditions and customs with visitors.
Sapa O'Chau
Sapa O'Chau stands out among the options for trekking experiences in the region due to their commitment to responsible tourism and use of knowledgeable ethnic minority guides. As a socially responsible tour operator, they prioritize community involvement and sustainable tourism practices that benefit local communities. They work closely with ethnic minorities in the area, providing them with training and employment opportunities as tour guides.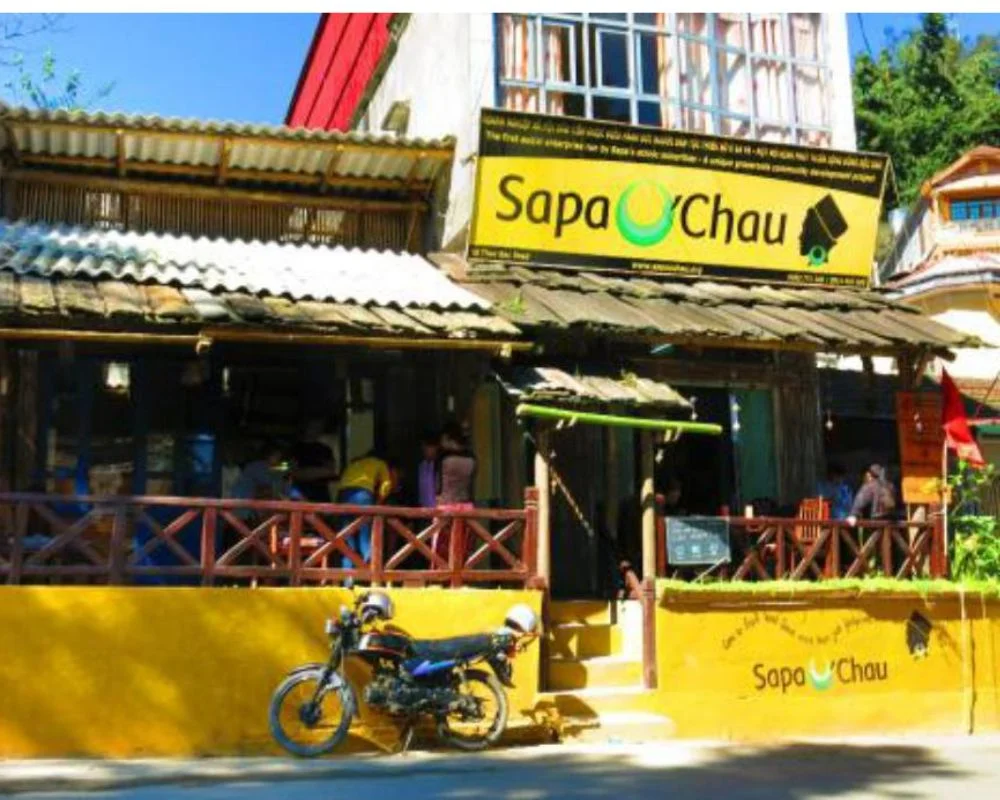 To give you an idea of what you can expect from Sapa O'Chau's tours, here is a breakdown of one of their popular packages:
| Tour Package | Duration | Highlights |
| --- | --- | --- |
| Sapa Trekking & Homestay Experience | 3 days/2 nights | Scenic trek through rice paddies, two homestays with local families, visit to Love Waterfall |
With Sapa O'Chau, you get more than just a trekking experience – you also get an immersive cultural experience that supports sustainable development in the region.
Ethos Travel
Ethos Travel is another socially responsible tour company in the region that prioritizes responsible tourism practices and community engagement. Their tours are designed to support local communities by providing economic opportunities, preserving cultural heritage, and promoting environmental conservation. They work closely with ethnic minority groups in Sapa to ensure that their tours respect local customs and traditions while also showcasing the natural beauty of the area.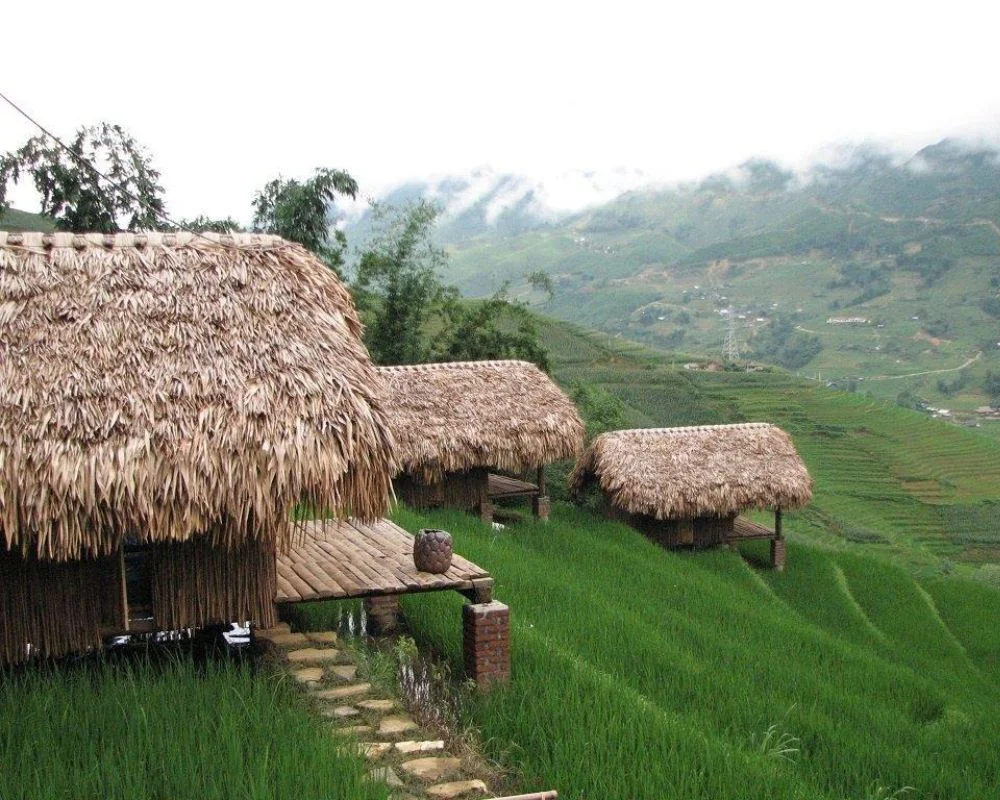 Ethos Travel offers a range of unique experiences such as homestays with local families, trekking through rice terraces, and visiting remote villages. They also have a strong commitment to sustainability by implementing eco-friendly practices such as using reusable water bottles on their tours and reducing plastic waste. With Ethos Travel, you can feel good knowing that your travel experience is not only enriching for yourself but also benefits the local communities and environment in Sapa.
Speaking of sustainable tourism practices, Topas Travel is another top choice for those seeking an ethical travel experience in Sapa.
Topas Travel
You'll be pleased to know that Topas Travel is another ethical option for your trip to this stunning region. This tour operator is committed to sustainability practices, and they strive to minimize their impact on the environment while maximizing the benefits for local communities. Here are some reasons why you might want to consider booking a tour with Topas Travel:
Top-notch accommodations: Topas Ecolodge is an eco-friendly lodge that offers breathtaking views of the surrounding mountains.
Unique experiences: You can explore the area on foot or by bike, visit local markets, learn about traditional crafts, and even participate in a cooking class.
Expert guides: The guides at Topas Travel are knowledgeable and passionate about their work, and they will help you discover the best of Sapa.
Positive customer reviews: Many travelers have praised Topas Travel for their excellent service, attention to detail, and commitment to responsible tourism.
Social responsibility: In addition to supporting local communities through employment opportunities and cultural preservation efforts, Topas Travel also contributes to various environmental initiatives.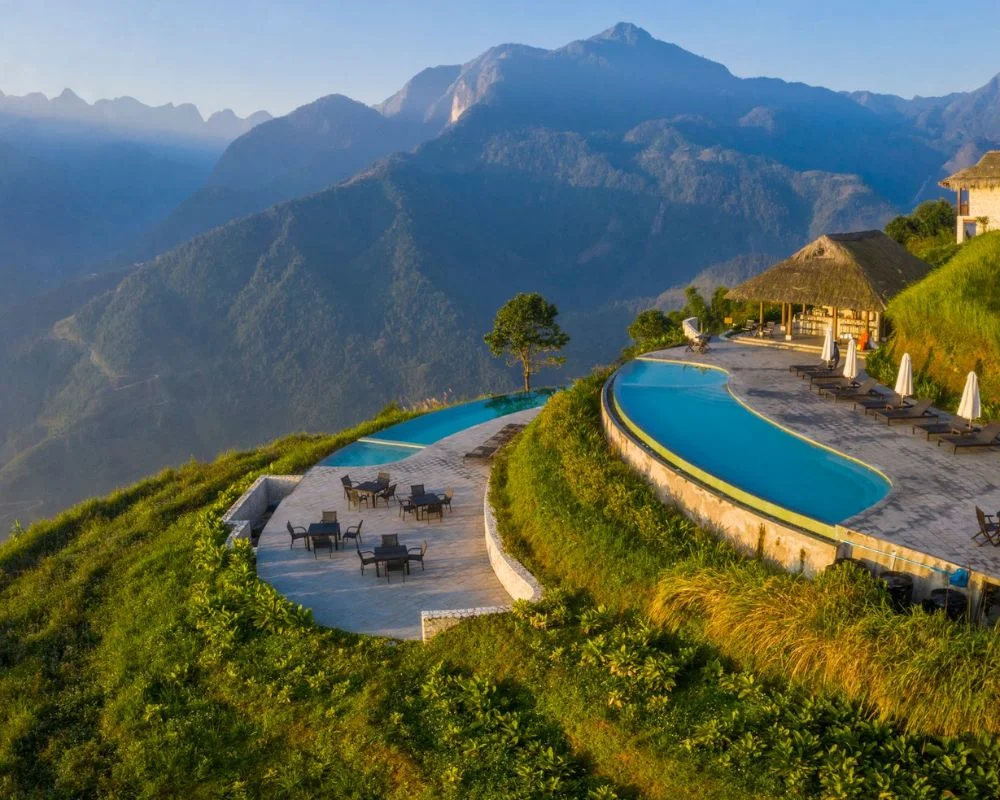 Now that you know more about Topas Travel's offerings, let's take a closer look at another Sapa tour operator – Sapa Sisters.
Sapa Sisters
Moving on from Topas Travel, let's talk about another great option for a Sapa tour operator – Sapa Sisters. If you're looking for a company that is committed to female empowerment and community tourism, then Sapa Sisters might be just what you're after. Founded in 2009 by four Hmong women, the company has grown to become a leading provider of trekking tours in the region.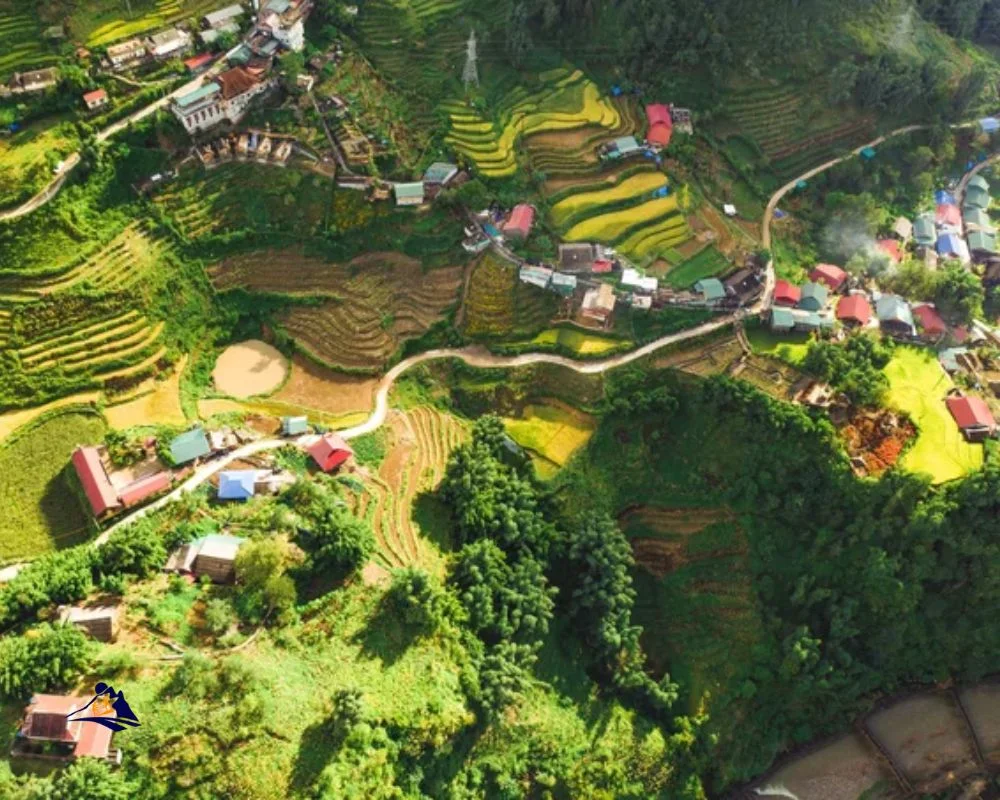 One of the things that sets Sapa Sisters apart from other tour operators is their focus on sustainable tourism. They work closely with local communities to ensure that their tours have a positive impact on the lives of the people who live in the area. This includes promoting responsible travel practices, supporting local businesses and initiatives, and providing training and employment opportunities for women from ethnic minority groups. To give you a better idea of what they offer, here's a quick breakdown of some of their most popular tours:
| Tour Name | Duration | Highlights | Difficulty Level |
| --- | --- | --- | --- |
| Explore Sapa: Homestay & Trekking | 2 days/1 night | Staying with local families, trekking through rice terraces and valleys | Easy/Moderate |
| Beyond Fansipan: Conquer Mount Silverstone Peak | 3 days/2 nights | Climbing one of Vietnam's highest peaks, experiencing stunning mountain views | Challenging |
| Ethnic Markets & Villages: A Journey Through Time & Culture | 4 days/3 nights | Visiting colorful markets in remote areas, learning about traditional customs and lifestyles | Moderate |
Overall, if you're looking for an ethical tour operator that offers unique experiences while giving back to local communities, then consider booking with Sapa Sisters.
Final Thoughts and Recommendations
If you're searching for a socially responsible way to explore the stunning landscapes and cultures of northern Vietnam, Sapa Sisters may be an excellent choice. As mentioned in the previous subtopic, this tour operator is run by local women who are passionate about showcasing their community and preserving their traditions. Their tours offer plenty of opportunities to interact with locals, learn about traditional crafts such as weaving and embroidery, and trek through some of the most breathtaking scenery in Southeast Asia.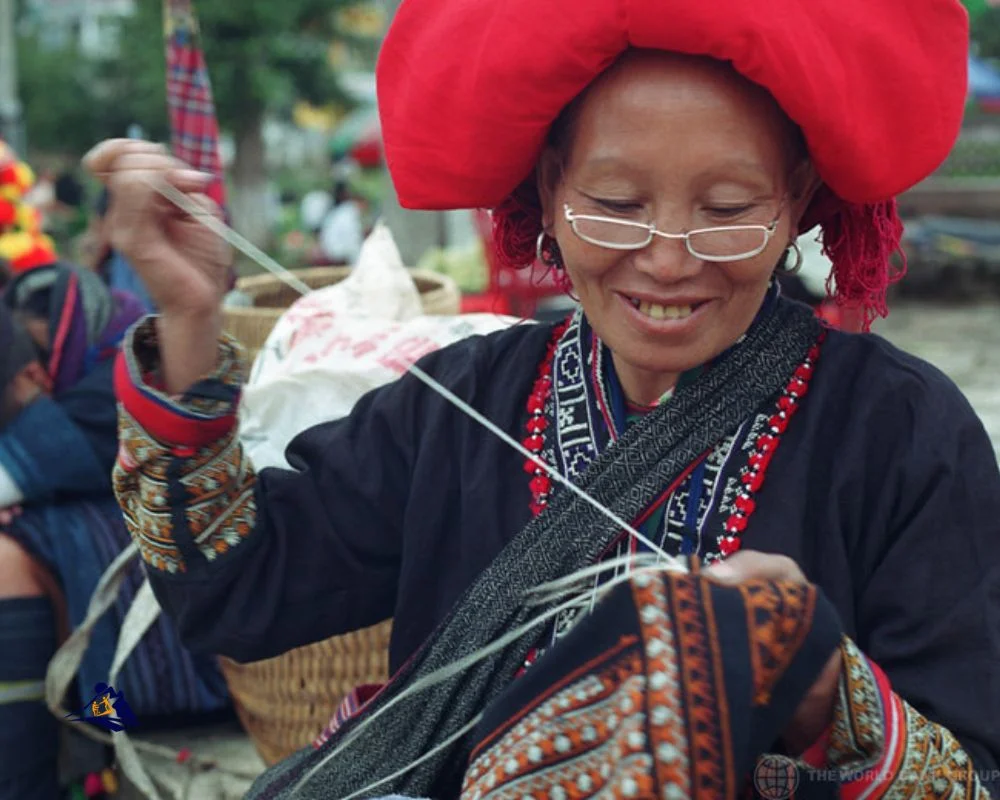 Personal experiences show that Sapa Sisters offers budget-friendly options for travelers who want to make the most out of their time in Vietnam. They have a variety of tours available, ranging from half-day trips to multi-day treks that take you deep into the mountains. Prices start at around $30 USD per person for a half-day tour, making it an affordable option that doesn't compromise on quality or authenticity. Overall, if you're looking for an ethical and immersive travel experience that won't break the bank, Sapa Sisters is definitely worth considering.
The Best Sapa Tour Operators Frequently Asked Questions
What is the best time of year to visit Sapa?
Are you planning a trip to Sapa and wondering when is the best time to go? Well, according to weather experts, the best time of year to visit Sapa is from March to May and September to November. During these months, the weather is pleasant with cool temperatures and little rainfall. However, keep in mind that this is also peak tourist season so expect crowds and higher prices for accommodations. If you prefer fewer crowds and don't mind cooler temperatures, then visiting during the winter months (December-February) can be a great option as well. But whatever season you choose, make sure to pack accordingly and enjoy all that Sapa has to offer!
Are there any cultural etiquette tips to keep in mind while visiting Sapa?
When visiting Sapa, it's important to keep in mind the cultural norms and local customs. One of the most important things to remember is to dress modestly, especially when visiting villages where traditional clothing is still worn. It's also considered respectful to remove your shoes before entering someone's home or a temple. When interacting with locals, it's polite to greet them with a smile and a nod, as well as asking for permission before taking photos of them or their property. Additionally, offering small gifts such as fruit or candy can be seen as a kind gesture. Remembering these customs will not only show respect for the local culture but also enhance your overall experience while exploring this beautiful region.
What types of accommodations are available in Sapa?
When it comes to accommodations in Sapa, there are plenty of options to choose from. If you're looking for an authentic experience, consider staying at a homestay with a local family. You'll get to learn about their culture and way of life while also enjoying comfortable amenities such as cozy bedding and hot showers. On the other hand, if you're looking for luxury hotels, Sapa has some great options too. Some hotels have stunning views of the mountains and valleys surrounding the town, as well as top-notch facilities like spas and restaurants. No matter what type of accommodation you choose, you'll be able to enjoy the natural beauty and peacefulness of this mountain town – perfect for satisfying that subconscious desire for freedom!
Is it possible to travel to Sapa independently, or is a tour operator necessary?
Are you the type of traveler who craves independence and prefers to go at your own pace? While it is possible to travel solo to Sapa, Vietnam, there are certainly benefits to using a tour operator. Think of it like driving in an unfamiliar city without GPS versus having a knowledgeable local guide by your side. A good tour operator can provide valuable insights into the culture and history of the region, as well as handle logistics such as transportation and accommodations. Additionally, traveling with a group can offer a sense of community and safety, especially when exploring remote areas. That being said, if you do decide to go it alone, be sure to research thoroughly beforehand and always prioritize your safety above all else.
What are some lesser-known attractions or activities in Sapa that are worth exploring?
Looking to explore Sapa beyond the typical tourist attractions? Check out the Sapa night market, where you can experience local cuisine and pick up handmade souvenirs. For a more adventurous outing, head to one of Sapa's hidden waterfalls. These natural wonders offer stunning views and a chance to cool off on a hot day. By venturing off the beaten path, you'll get a taste of authentic Sapa culture and satisfy your craving for freedom and exploration. So go ahead, break away from the crowds and discover all that this beautiful region has to offer!
Conclusion
Congratulations on making it to the end of this article! By now, you should have a good idea of what Sapa has to offer and the factors to consider when choosing a tour operator. Remember that each tour operator has its own unique strengths and weaknesses, so take your time to research and find the one that best suits your needs.
Overall, we highly recommend Sapa O'Chau for their commitment to sustainability and community development initiatives. Ethos Travel is another great option for those seeking an authentic local experience. Topas Travel offers luxury tours with stunning views, while Sapa Sisters provides female-led tours and empowers local women.
No matter which tour operator you choose, make sure to stay respectful of the local culture and environment. Happy travels!