Recently updated on April 3rd, 2023 at 12:08 pm
Fansipan, the highest mountain in Indochina and Vietnam, offers a unique climate experience throughout the year. From snow-capped peaks to lush valleys, this majestic mountain is home to an ever-changing weather pattern that will captivate your senses and take you on an unforgettable journey of discovery. Whether it's the cold winter months or warm summer days, Fansipan has something special for everyone. Let us explore what each month has in store!
January brings freezing temperatures and heavy snowfall to Fansipan. With average lows of 0°C (32°F) and highs of 7°C (45°F), it's no wonder why this mountain range is often referred to as "The Roof Of Indochina". If you're looking for a chance to ski or snowboard down its slopes then January is the time for you! The combination of crisp air, light snowfall, and breathtaking scenery make it a perfect destination for adventure seekers who crave freedom from their day-to-day lives.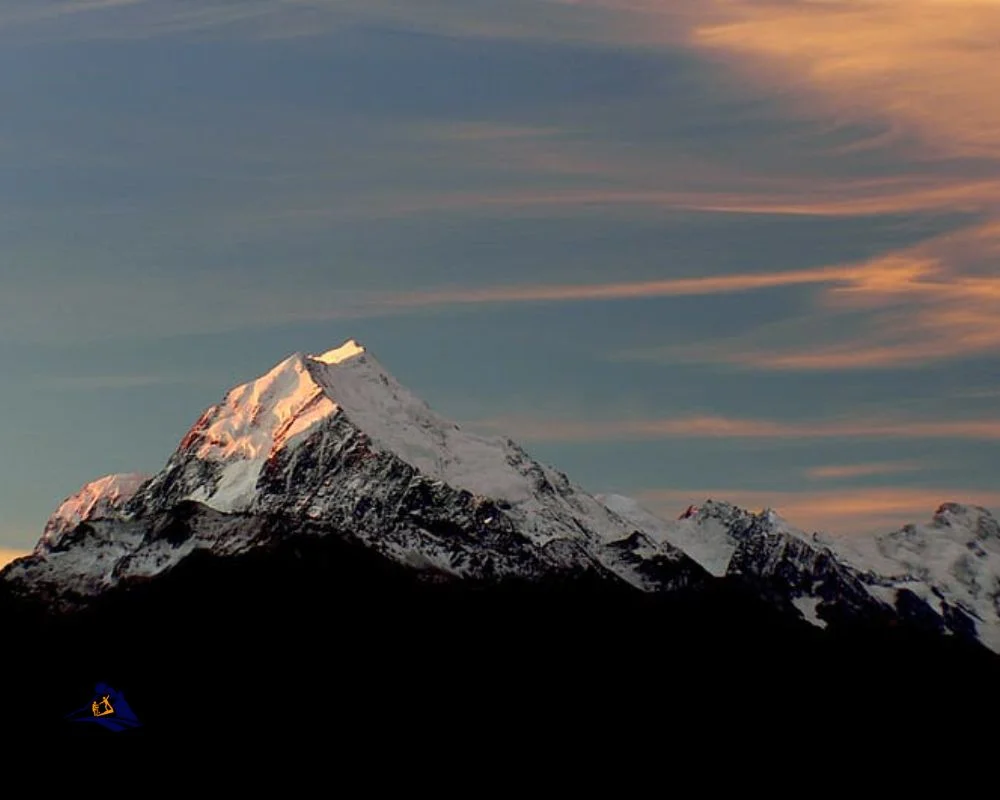 As February arrives so does milder weather with average temperatures ranging between 11°C (52°F) and 17°C (63°F). This allows visitors to feel comfortable enough to venture out into nature without having to worry about extreme cold conditions. Hiking trails offer stunning views of mountainside villages while boating excursions provide opportunities to spot exotic wildlife such as gibbons, langurs, and black bears. Those seeking relaxation can enjoy tranquil moments spent soaking up sun rays on one of the many terraces located along Fansipan's winding riversides.
Location Overview
Mount Fansipan, located in Sapa, Vietnam within the borders of Southeast Asia, is like a shining beacon among its surroundings. It stands at 3143 m (10306 ft) tall and is considered to be the highest mountain in all of Indochina. Its topography includes various ecosystems that range from evergreen cloud forests to alpine meadows and bare rock summits. The climate around Mount Fansipan is generally subtropical but due to its elevation, it has an average temperature much lower than its surrounding areas which makes this peak unique compared to other mountains in the region. Precipitation levels are also affected by geography; as rainfall increases with altitude there is typically more precipitation during autumn and winter months near Mt. Fansipan than throughout most of South East Asia. As such, seasonal changes can have dramatic effects on the amount of moisture available for vegetation growth nearby. With these factors taken into account, we can now move on to discuss the average temperatures experienced here over 12 months…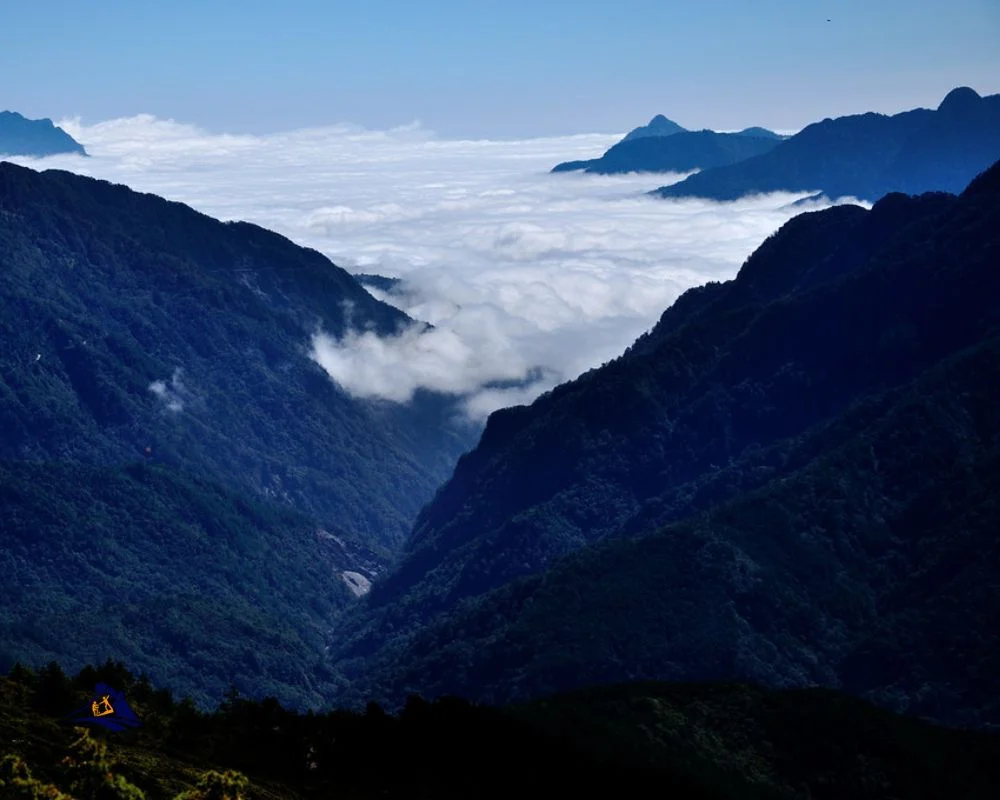 Weather in Sapa Vietnam – Average Temperature
The average temperature of Fansipan varies throughout the year, with significant fluctuations and extremes. In January, temperatures can range from as low as 5 degrees Celsius in the early morning to 24 degrees Celsius during peak hours. This is a wide variation that can be seen all over Fansipan; however, the overall average temperature for this month tends to hover around 16°C.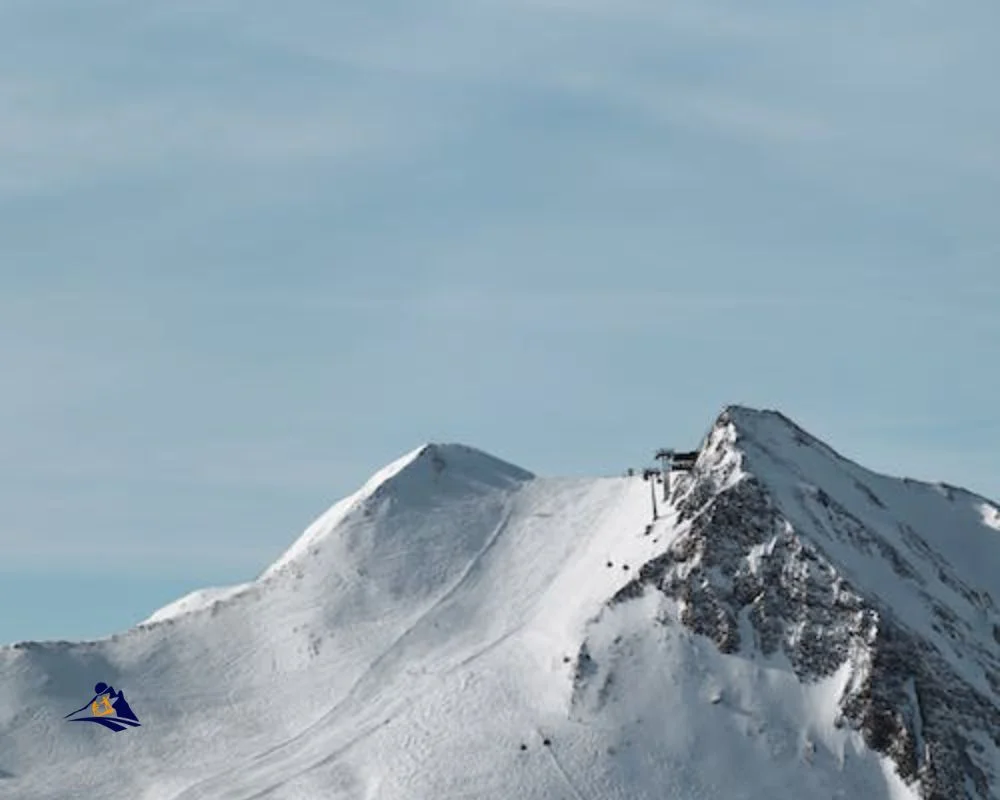 In July – the hottest month of the year – temperatures range from 21-32°C which is considered extraordinary compared to other mountainous regions at similar latitudes. However, due to its high elevation, Fansipan does not experience extreme temperatures like some lower-lying areas and avoids most heat waves associated with tropical climates. The average temperature for July reaches 27°C.
Finally, December sees more moderate fluctuations between 8-20°C. While these are still considerable temperature variations, they remain within an acceptable range for human comfort levels and thus allow visitors to enjoy the area comfortably even during winter months. On average, December's temperature stays at 14°C. Moving on from this discussion of temperature variations, we will now consider precipitation patterns in detail.
Precipitation Patterns
The precipitation patterns in Fansipan are both diverse and unpredictable. Rainfall occurs throughout the year, with frequent showers during springtime and summer. Snowfall is uncommon but can occur during short cold spells at higher altitudes. Storms tend to be more common during monsoon season, which typically begins in May and ends in September. Fog density varies between seasons; it tends to be most dense during winter when temperatures drop below zero degrees Celsius.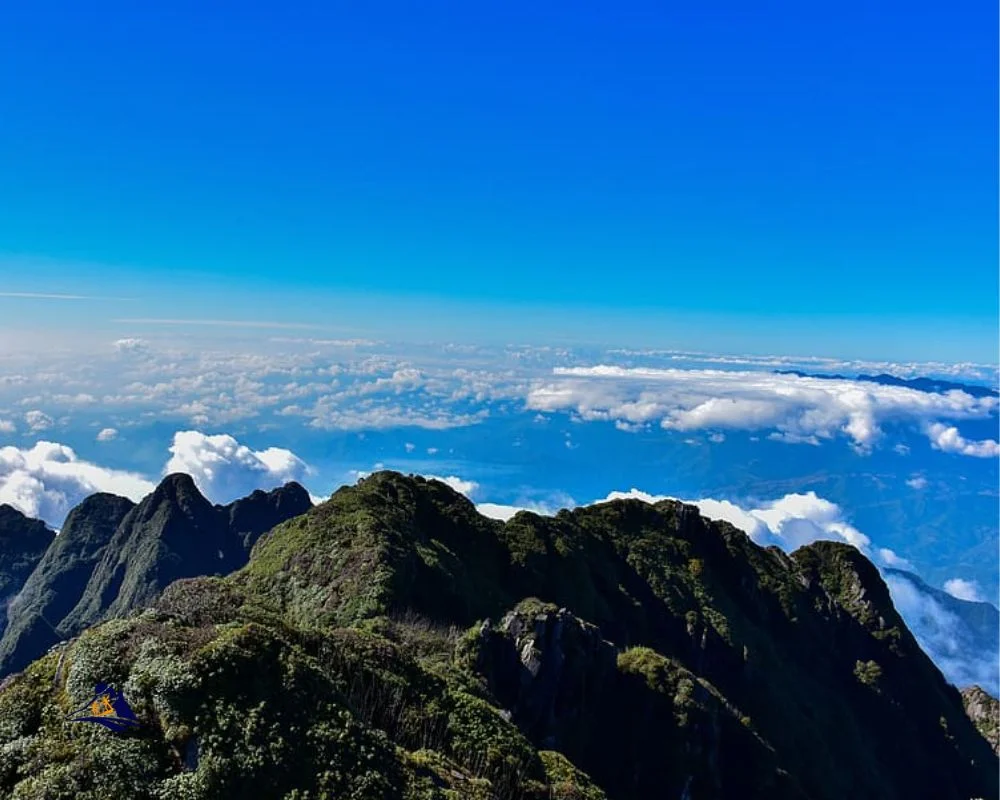 Temperature changes also affect the humidity levels of Fansipan's atmosphere: as the air warms up, moisture will evaporate quicker causing a decrease in relative humidity while cooler temperatures preserve larger amounts of water vapor. This affects rainfall intensity as well; warm air holds greater volumes of water droplets than colder air, resulting in heavier downpours during warmer times of day or seasons.
In addition to temperature and fog variations, various storm systems passing through the region influence precipitation amount and type (rain or snow). Strong winds from these storms have been known to cause flooding due to their sheer power and duration. All these factors contribute to making weather forecasting for Fansipan quite challenging! With all this information about precipitation patterns now presented, we move on to the next section focused on sunlight and humidity levels.
Sunlight And Humidity Levels
Take the case of Fansipan, Vietnam – a mountain located in the Indochina region. It is a popular destination for hikers and tourists due to its breathtaking views. But what kind of climate can one expect at this elevation? The sunlight levels vary greatly throughout the year, with winter months seeing less sun but warmer temperatures. For example, during June and July, there is an average of 7 hours of sunshine per day compared to 4 hours in December and January. Humidity also plays an important role in the weather patterns here as it is common for clouds to form around Fansipan during summer months thanks to monsoonal rains coming from Asia's mainland. This results in higher humidity levels than the rest of the country which can be quite uncomfortable especially if you are used to drying climates. On the other hand, when monsoon season ends (usually by October), lower humidity creates pleasant conditions perfect for sightseeing or trekking up the mountain.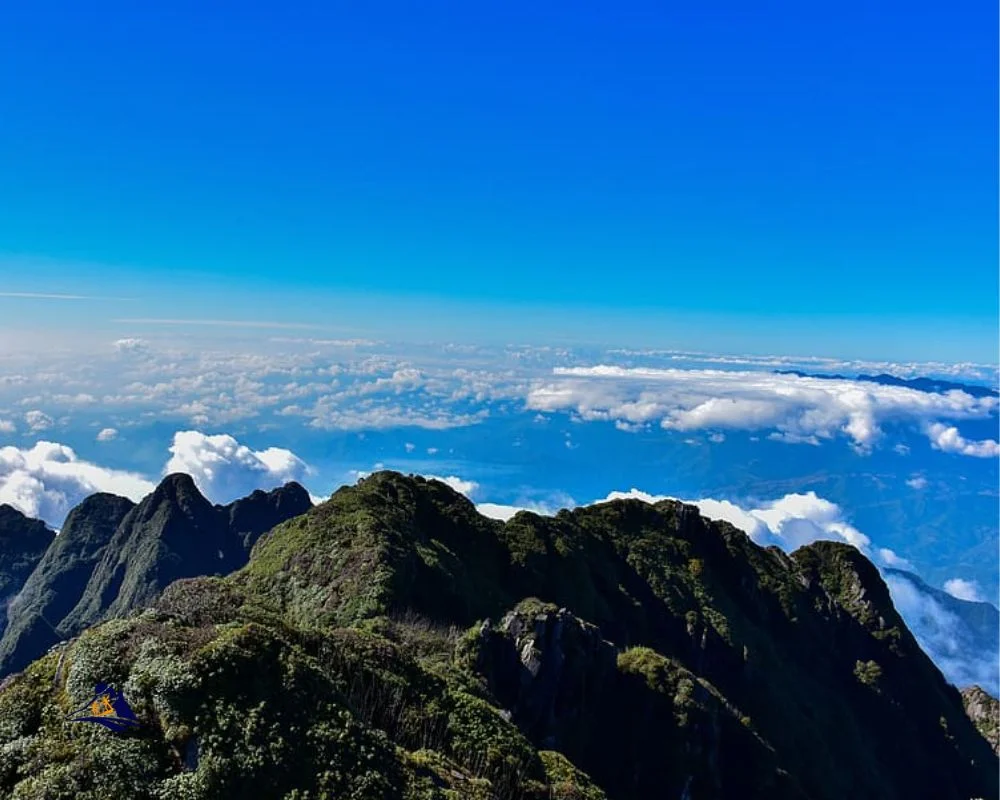 The weather on Fansipan has been shaped over time due to its location close to continental Asia and influenced by Asian Monsoon winds that bring moisture-laden air masses from May until September every year. These atmospheric processes have created a unique climate classification known as 'Mountain Climate' characterized by wide variations in temperature & precipitation between seasons making it ideal for those who want to get away from humid cities while still enjoying some warmth during wintertime.
Fansipan Hiking 1 Day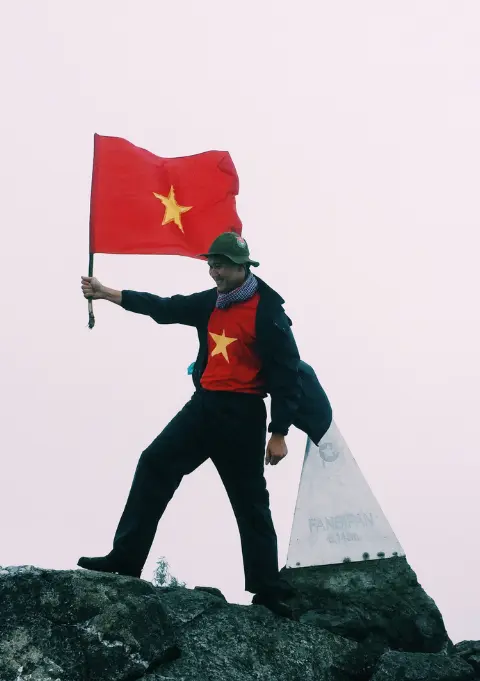 1 day fansipan experience
Moderate to challenging
Cultural immersion & active adventure
Visit Fansipan, highest mountain of Indochina
​Private tours
Vegan-friendly
Fansipan Trekking 2 Days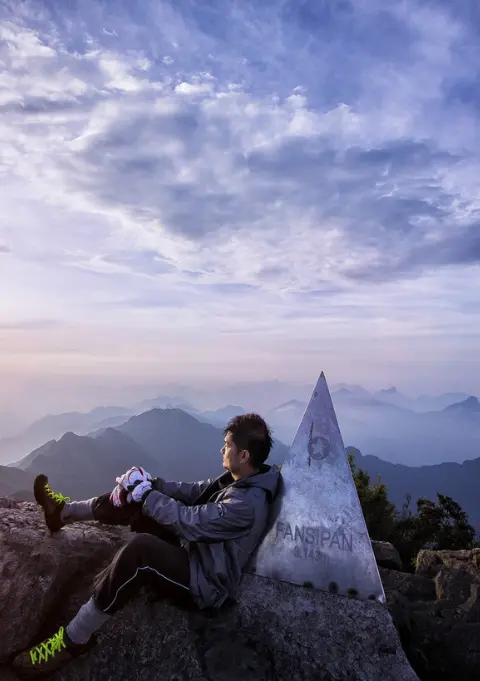 2 days 1 night fansipan experience
Moderate to challenging
Cultural immersion & active adventure
Visit Fansipan, highest mountain of Indochina
​Private tours
Vegan-friendly
Buy Cable Ticket Online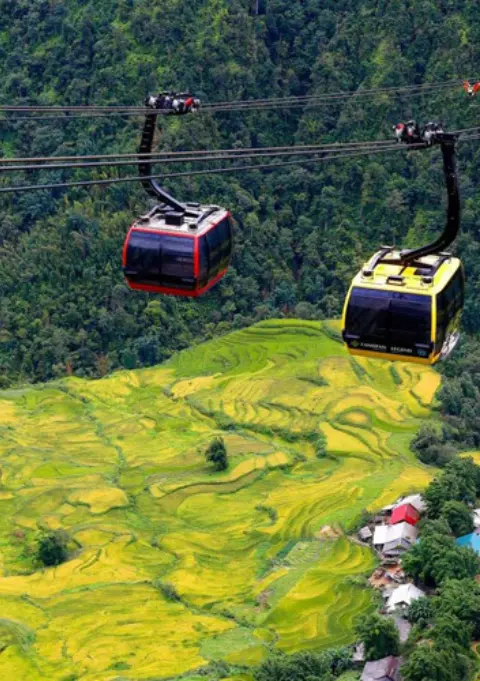 [QR Code] Buy Fansipan Cable Car Tickets Online
Non-refundable
Present your e-voucher
Fixed-day ticket
Admission with voucher
Climate Classifications
The climate of Fansipan is varied and diverse due to its mountainous terrain. While the mountain range runs north-south, much of the region features a monsoon climate with high humidity levels throughout the year. The lowland areas feature subtropical climates with mild winters and hot summers. Further up in elevation, temperate climates are common, while Mediterranean climates can be found near the highest peaks. Finally, tropical climates dominate at some of the lower elevations on either side of the mountains.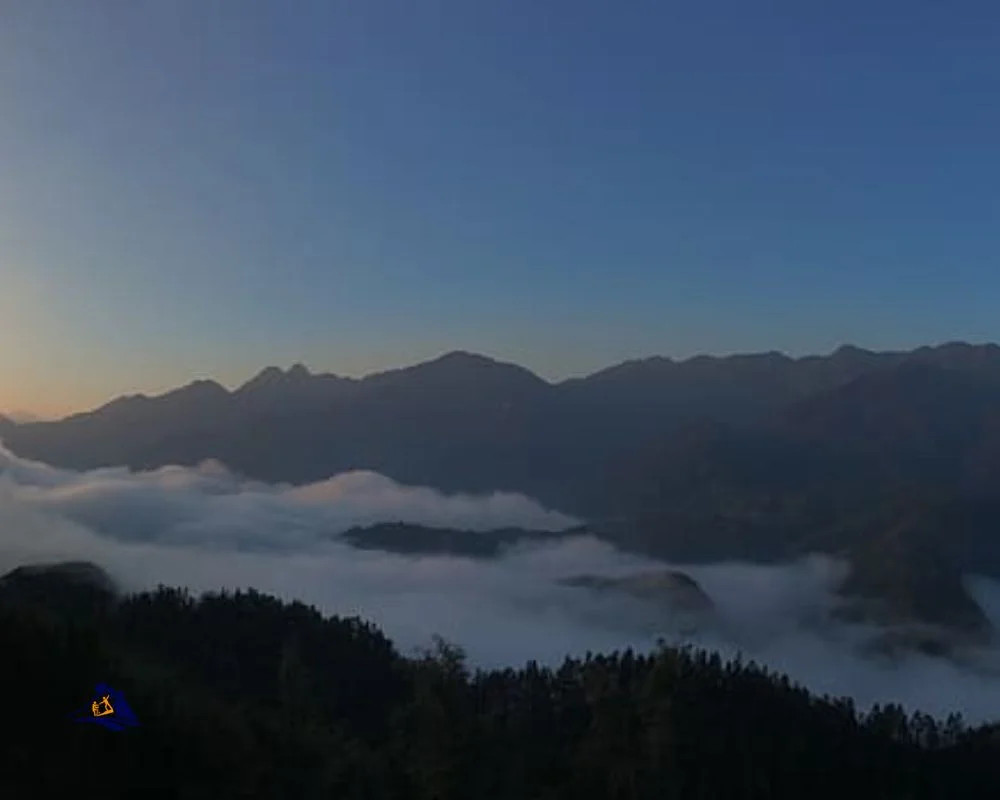 These distinct climatic zones create unique microclimates that shift seasonally as temperatures change and wind patterns alter over time. In addition to these seasonal changes, many areas experience dramatic rainfall during certain times of the year which can affect weather conditions across large swathes of land. As such, it's important for those who plan to visit or live in Fansipan to have an understanding of the different climate classifications to best prepare for their trip or stay.
Seasonal Changes
The weather in Fansipan is characterized by seasonal changes, with temperatures fluctuating throughout the year. During the rainy season (from May to October), rainfall is high and there are frequent thunderstorms. The temperature also drops significantly during this time of year, making it ideal for those seeking relief from hot summer days.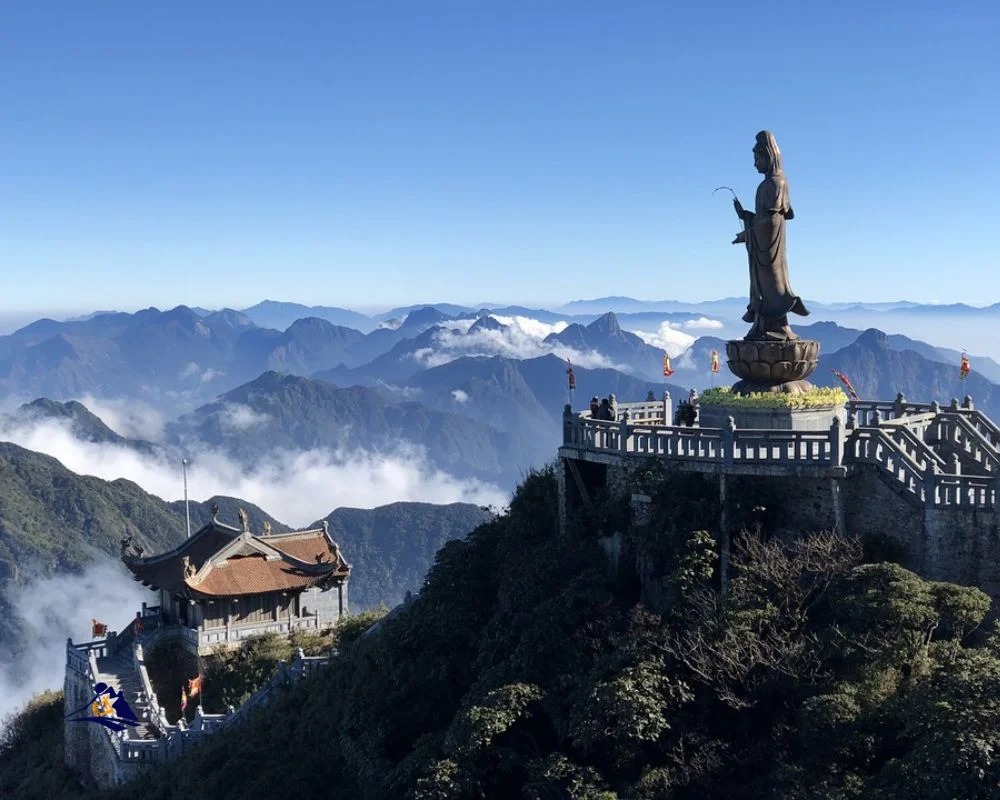 In winter (November – April) temperatures drop sharply and snowfall patterns become more common. Temperatures can dip as low as 0°C and remain below 10°C for most of the season. This makes it an ideal destination for ski lovers or anyone wanting to experience the cold weather without having to travel too far away from home.
Despite these temperature extremes, Fansipan's climate remains pleasant all year round due to its elevation above sea level and its location in a temperate region. Therefore, no matter what time of year you visit, you're sure to enjoy some mild weather at any given point! Moving on then…
Best Time To Visit
When planning a trip to Fansipan, the best time to visit is during the warmer months of April through October. The climate of Fansipan can be described as tropical and humid, with temperatures ranging from an average high of 24°C (75°F) in summer to an average low of 13°C (55°F) in winter. As such, it is recommended that visitors bring clothing suitable for warm weather when traveling to this region.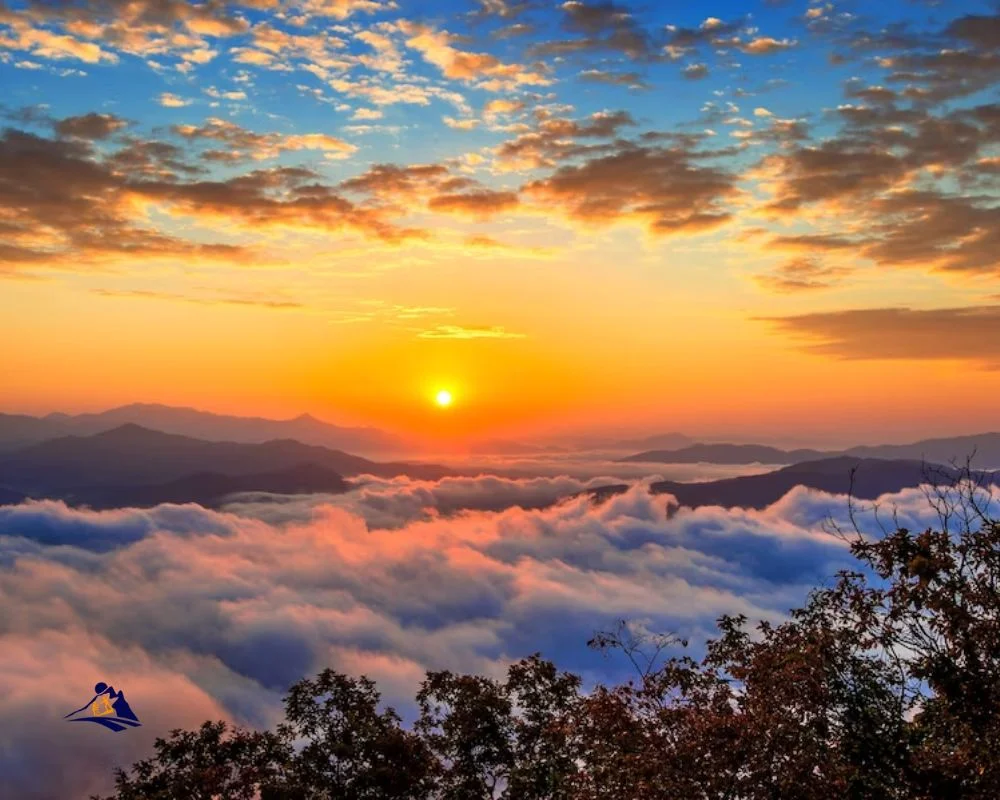 The weather in Fansipan can vary greatly between seasons. In springtime, there are occasional thunderstorms which make way for cooler days but still provide ample opportunity for outdoor activities. Summer brings higher temperatures and humidity accompanied by afternoon showers while autumn generally offers more predictable conditions compared to other times of the year. Winter tends to have clear skies and lower temperatures but snowfall occasionally occurs at higher elevations on Mount Fansipan.
Fansipan Hiking 1 Day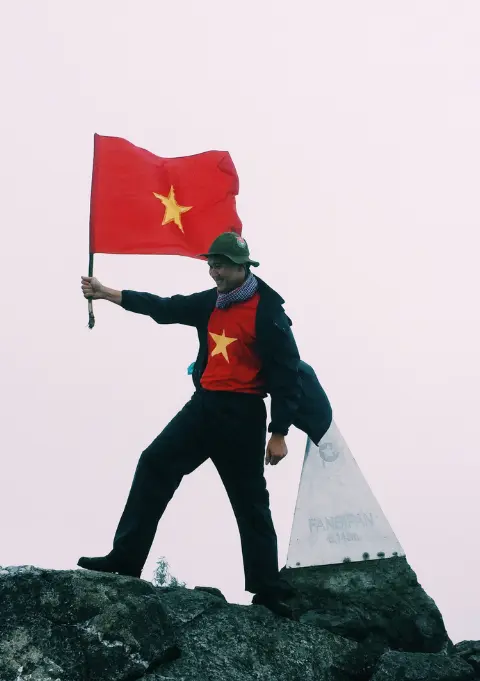 1 day fansipan experience
Moderate to challenging
Cultural immersion & active adventure
Visit Fansipan, highest mountain of Indochina
​Private tours
Vegan-friendly
Fansipan Trekking 2 Days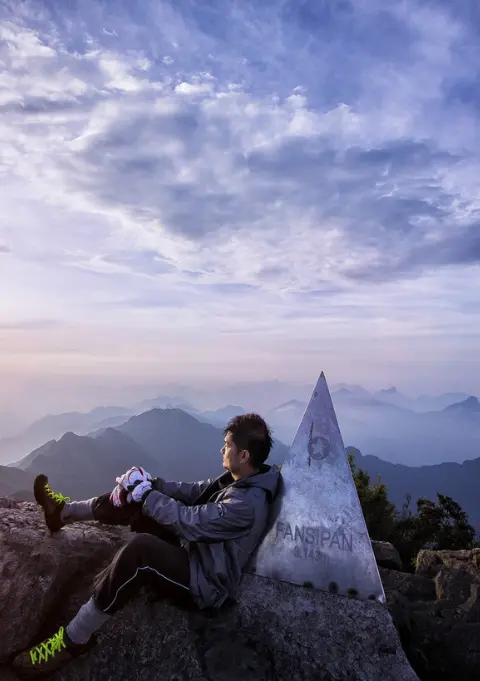 2 days 1 night fansipan experience
Moderate to challenging
Cultural immersion & active adventure
Visit Fansipan, highest mountain of Indochina
​Private tours
Vegan-friendly
Buy Cable Ticket Online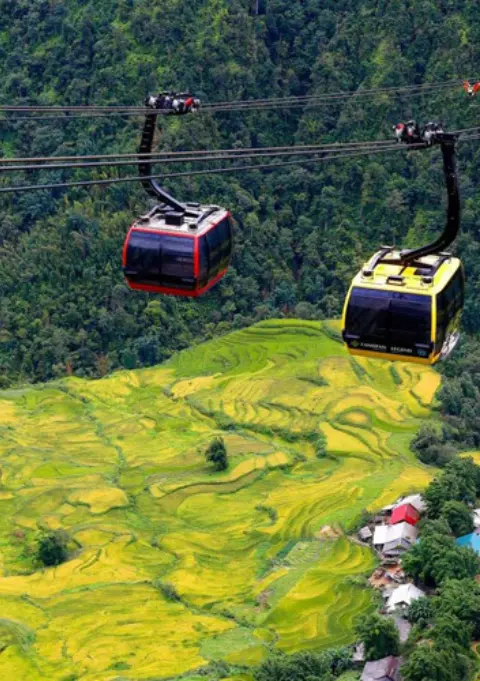 [QR Code] Buy Fansipan Cable Car Tickets Online
Non-refundable
Present your e-voucher
Fixed-day ticket
Admission with voucher
Visiting this stunning part of Vietnam provides plenty of opportunities for exploration regardless of the season:
If you're looking for milder temperatures and fewer crowds then April or May may be your ideal time to visit;
For those who enjoy basking in sunshine and swimming then June – August should be considered;
Bird-watching enthusiasts might want to plan their trip around September – November;
And if you prefer colder climates then December – March will likely suit your needs.1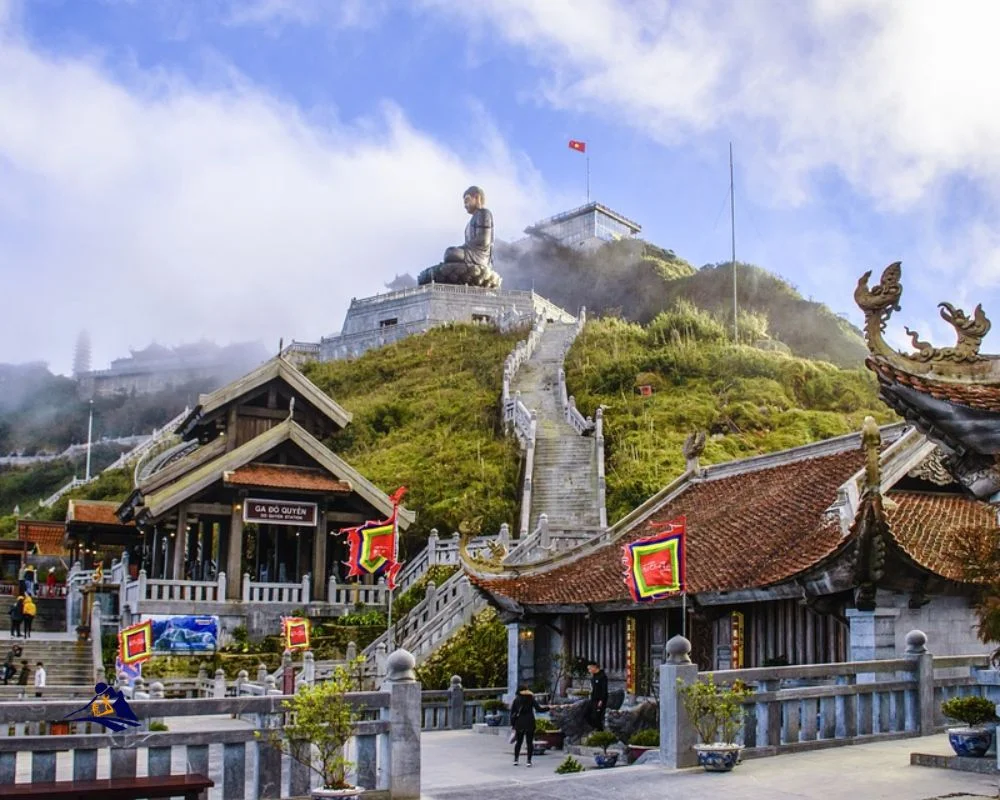 No matter what season you choose, Fansipan has something special to offer every traveler! With its lush green forests and towering mountains, now all that's left is deciding when would be the best fit for your travel plans.
With its unique seasonal changes, visiting Fansipan requires careful consideration before setting out on your journey so that you know exactly what kind of clothing and equipment suggestions are necessary.
Clothing And Equipment Suggestions
When visiting Sapa in any season, it is essential to bring along the right clothing and equipment. Hiking boots are important for navigating uneven terrain and traversing slippery pathways when rain falls. A waterproof raincoat will also provide necessary protection from wet weather conditions. For colder months, warm clothes such as sweaters and jackets should be packed. Sunscreen is a must-have item all year round due to the high intensity of sunlight on mountaintops. Insect repellent can help keep pesky bugs away during humid summer days.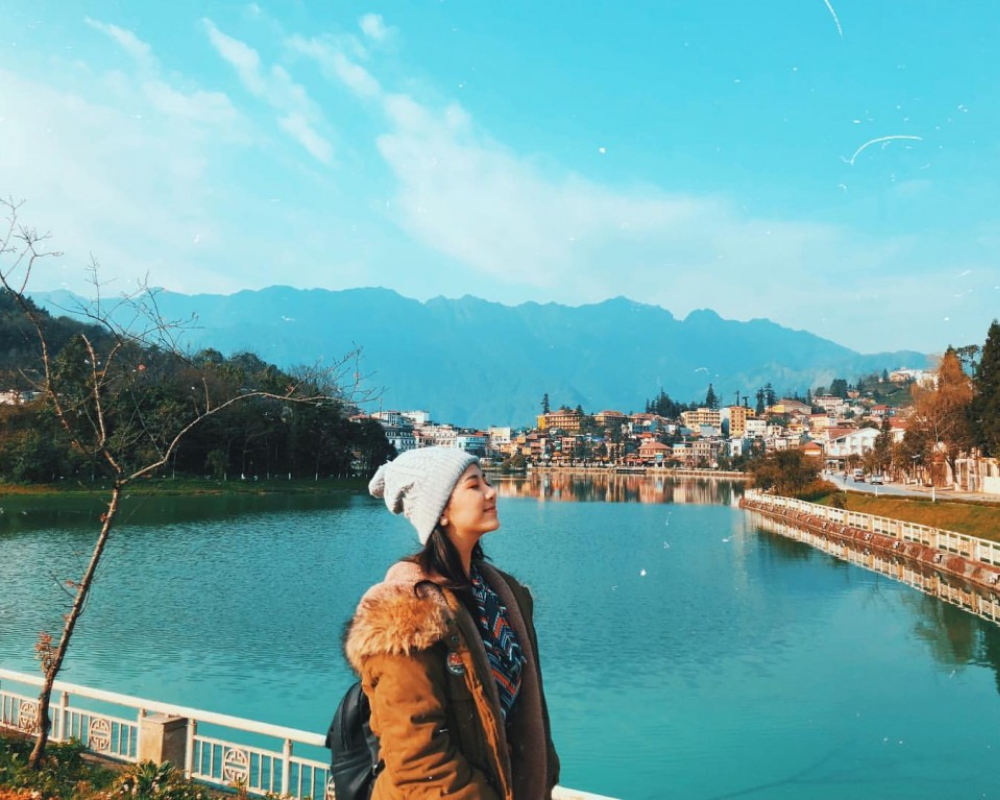 While these items are essential for an enjoyable experience at Fansipan Mountain, do not forget about other belongings that may come in handy during your visit. Binoculars can offer a better view of the landscape while helping you spot wildlife up close. Flashlights or headlamps might prove useful if spending time outdoors after dark. In addition, bringing snacks and drinks is always recommended as they may not be available throughout your trekking adventure. With this list of suggested items taken care of, let's move on to finding out how to get accurate weather forecasts before setting off on our journey!
Fansipan Hiking 1 Day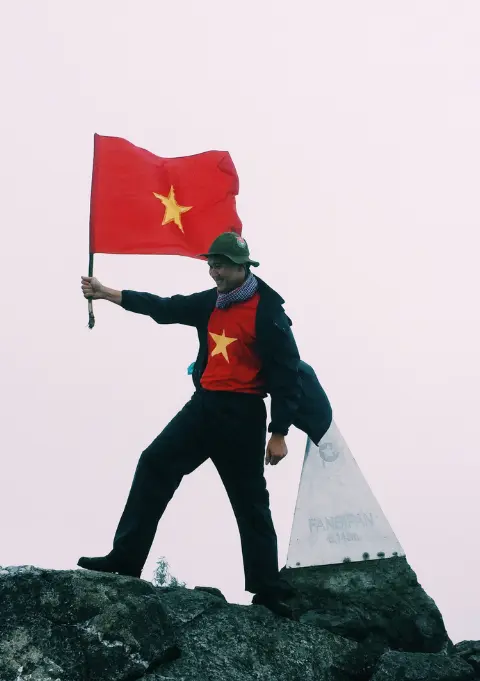 1 day fansipan experience
Moderate to challenging
Cultural immersion & active adventure
Visit Fansipan, highest mountain of Indochina
​Private tours
Vegan-friendly
Fansipan Trekking 2 Days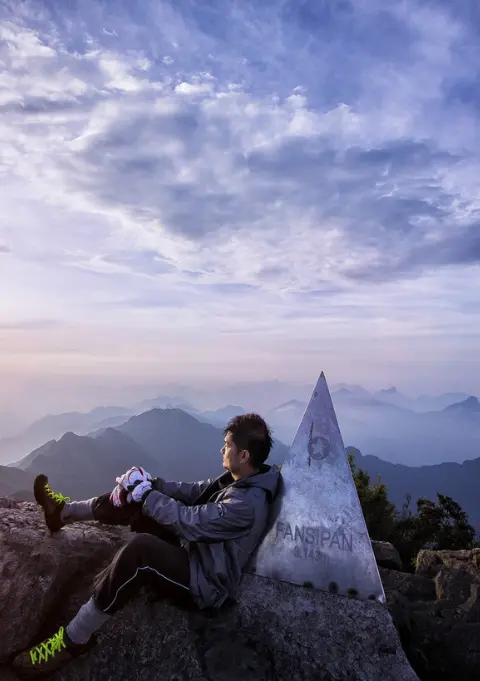 2 days 1 night fansipan experience
Moderate to challenging
Cultural immersion & active adventure
Visit Fansipan, highest mountain of Indochina
​Private tours
Vegan-friendly
Buy Cable Ticket Online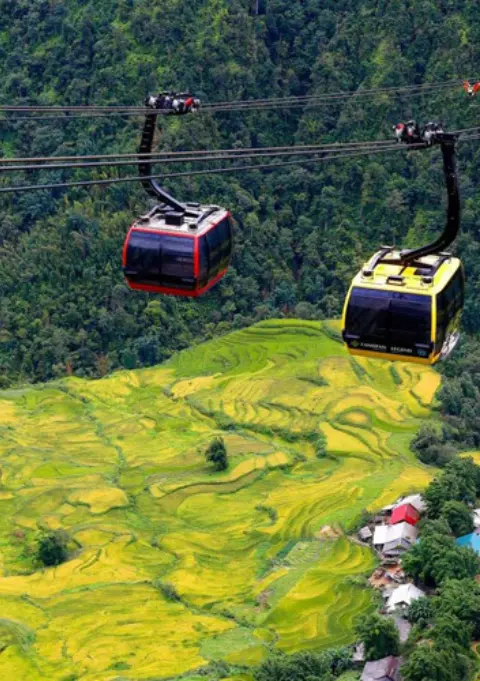 [QR Code] Buy Fansipan Cable Car Tickets Online
Non-refundable
Present your e-voucher
Fixed-day ticket
Admission with voucher
Weather Forecasting Resources
Predicting precipitation, planning for temperatures, and preparing for humidity can be difficult without the right resources. Fortunately, meteorologists and climatologists have developed weather forecasting tools to help people understand and plan accordingly. From temperature forecasts to sunlight predictions, these resources are vital in keeping travelers safe while on the roads or when exploring the spectacular mountain of Fansipan.
To start with temperature forecasts, there is an abundance of data available online from trusted sources such as The Weather Channel and AccuWeather that provide hourly updates on what to expect during a given day or week. People should also take note of predicted highs and lows for any given day to better prepare for their journey. Additionally, some websites may even offer detailed wind chill calculations which can factor into how one plan for their excursion.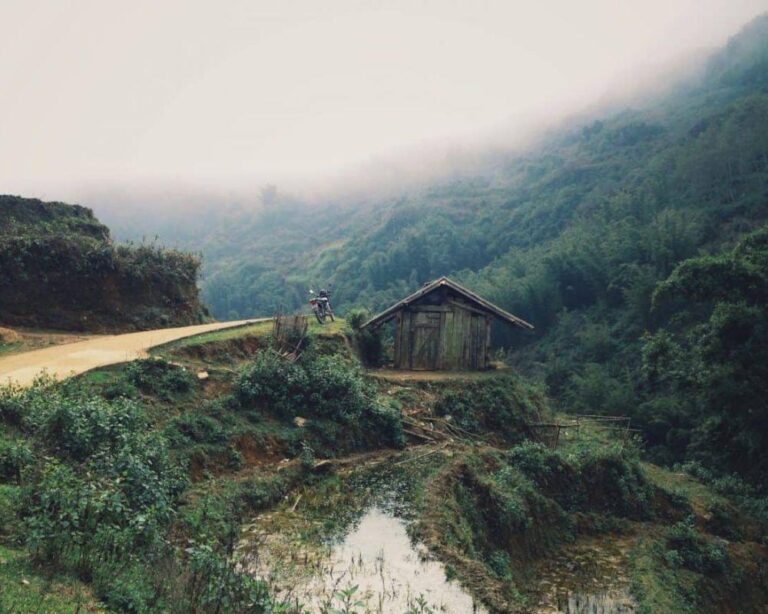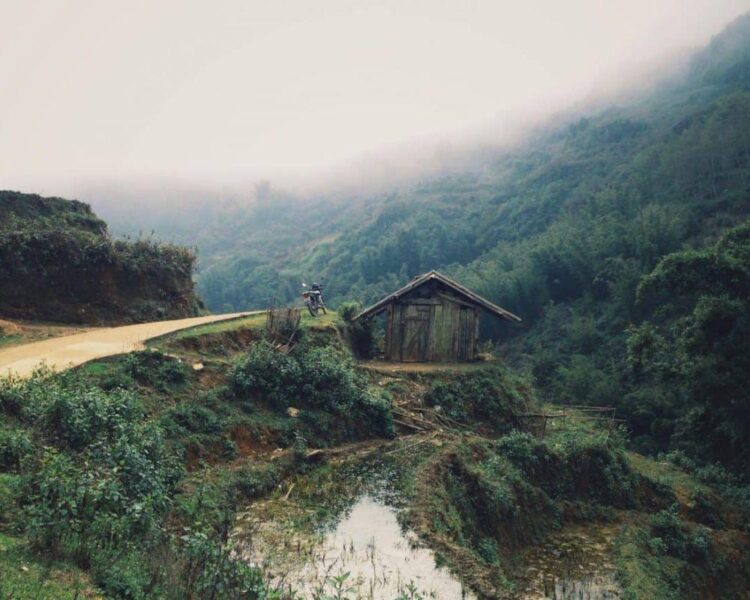 Precipitation forecasts are just as important and necessary if one wants to know what type of clothing one needs to bring along. Websites like NOAA's National Weather Service typically offer daily radar maps which can give viewers an idea of what type of rain or snow they might experience depending on where they're headed. Humidity information is easy enough to find too; sites like Weather Underground provide hourly details about this particular element so that visitors know exactly what level of moisture they'll face throughout their trip up Fansipan's summit. Lastly, understanding the number of hours spent under direct sunlight is essential for protecting oneself against UV radiation exposure, something most everyone should plan for before heading out.
With all this knowledge at hand, now it's time to move on to discussing safety considerations…
Fansipan Hiking 1 Day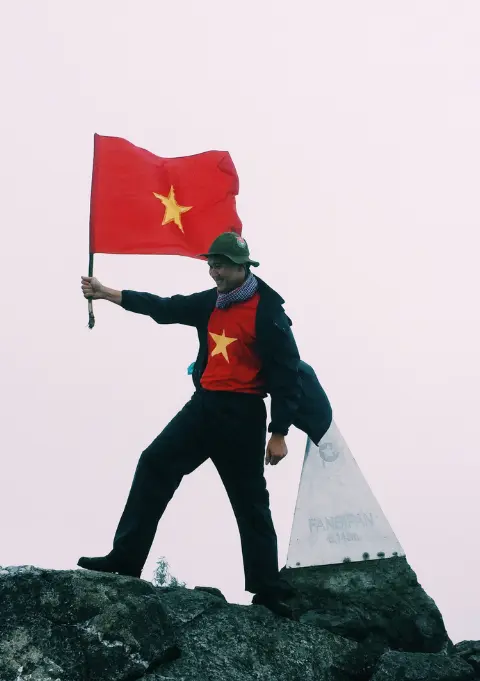 1 day fansipan experience
Moderate to challenging
Cultural immersion & active adventure
Visit Fansipan, highest mountain of Indochina
​Private tours
Vegan-friendly
Fansipan Trekking 2 Days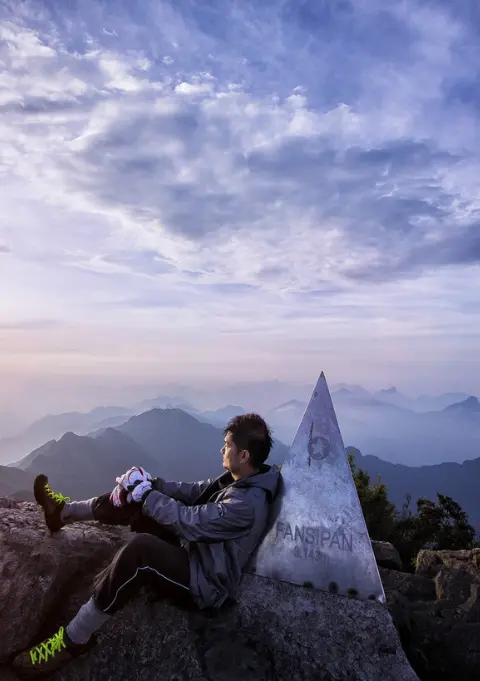 2 days 1 night fansipan experience
Moderate to challenging
Cultural immersion & active adventure
Visit Fansipan, highest mountain of Indochina
​Private tours
Vegan-friendly
Buy Cable Ticket Online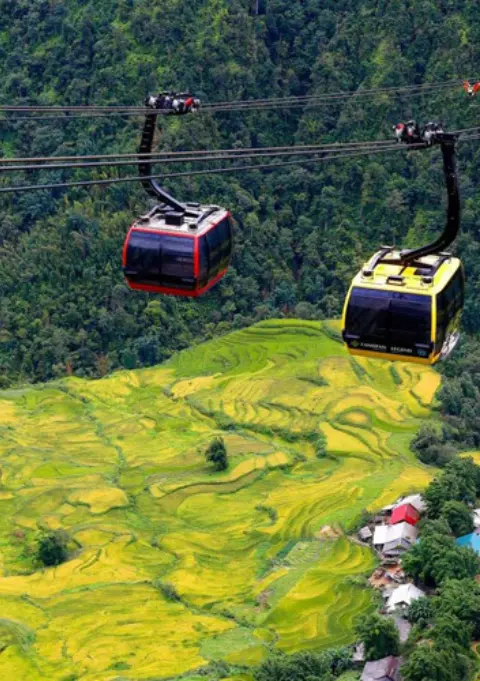 [QR Code] Buy Fansipan Cable Car Tickets Online
Non-refundable
Present your e-voucher
Fixed-day ticket
Admission with voucher
Safety Considerations
When hiking in the Fansipan mountain range, safety should be top of mind. Extreme weather conditions can lead to dangerous situations that hikers must be prepared for. To help protect against inclement weather and other potential hazards, we have compiled a list of safety considerations below:
Temperature Extremes
Strong Winds
Lightning Safety
Hiking Gear
Sturdy boots with good grip
Lightweight waterproof clothing
Headlamp/flashlight
Rain gear or windbreaker
Trekking poles
Warm gloves and hat
Wear bright-colored clothing
Avoid open areas during thunderstorms
Keep an eye on darkening clouds
Preparedness Plan
Check the forecast before leaving home
Know local emergency services phone number(s)
Prepare for sudden changes in temperature or precipitation levels
Bring extra layers in case temperatures to drop suddenly.
Know shelter locations along the route.
Leave early if storms are predicted en route.
Monitor lightning activity closely while out on the trail.< br > Make sure you know where the nearest safe cover is located.< br > Do not remain standing near tall objects such as trees or buildings.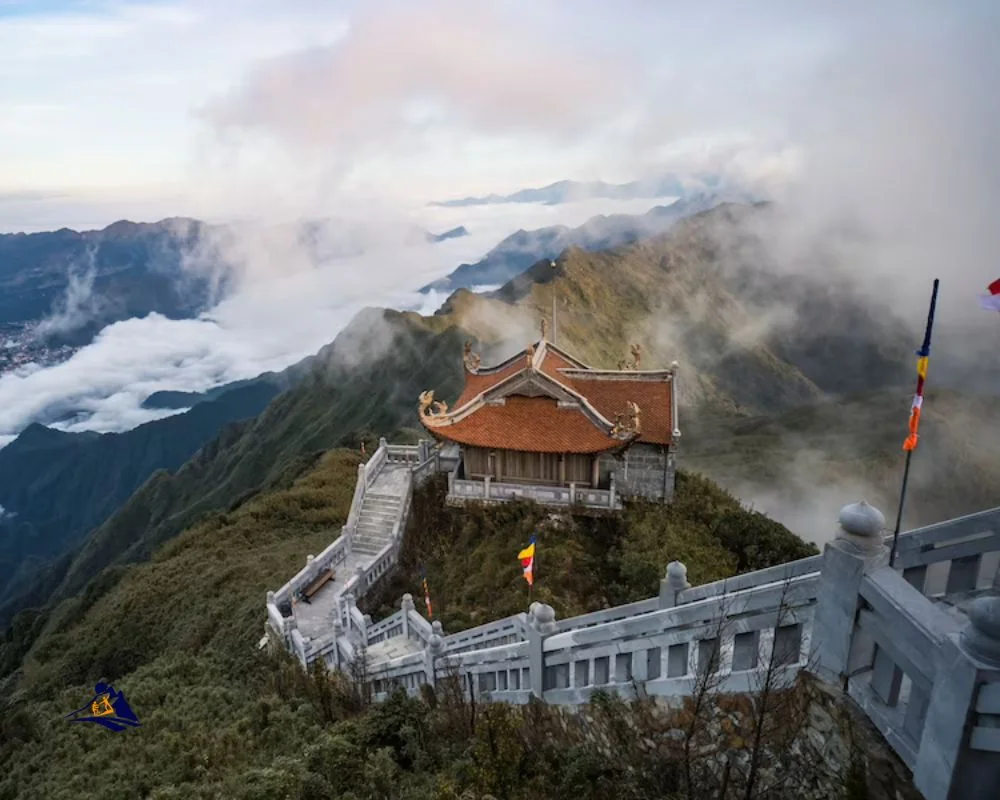 Hikers should also ensure they carry enough food, water, and first aid supplies when venturing into the Fansipan wilderness. It's important to research the area ahead of time, become familiar with any signage indicating risks associated with particular trails, and talk to locals about their experiences in the region before setting off on your journey. By taking these measures into account, hikers will increase their chances of having a safe experience whilst trekking within this stunning landscape!
Fansipan Weather In 12 Months Frequently Asked Questions
Is Fansipan A Good Destination For A Family Vacation?
Ah, the elusive family vacation – is Fansipan a good destination for it? Well, that depends. Although the weather may be perfect for outdoor activities and exploration, there are some important things to consider before embarking on such an adventure. Let's explore this further!
The first thing to note about Fansipan is its climate. During summer months, temperatures can reach up to 30 degrees Celsius with humidity levels reaching 80%. This means that if your family enjoys exploring outdoors, then this could be a great place for them; however, those who are more sensitive to heat should take extra precautions when visiting during this season. Additionally, winter months in Fansipan bring snowfall and lower temperatures which can make traveling difficult but also create a unique experience of enjoying snow-covered mountain views or skiing down slopes.
Apart from the weather conditions in Fansipan, other factors must be taken into consideration as well such as airport transportation services available at the location, medical facilities nearby, and how many children's activities exist within the area that will keep everyone entertained throughout their stay. Fortunately, these amenities all seem to be readily available in Fansipan so families should have no problem finding what they need while out and about exploring here.
Overall, whether you choose Fansipan as your next family vacation destination or not depends entirely on what type of environment you prefer and what kind of activities you plan on doing during your time there. With its diverse landscapes and wide range of amenities available for visitors – from airports to medical facilities – why not give it a try? You never know where life might lead you!
Are There Any Activities In The Area That Would Be Suitable For Children?
When it comes to finding activities that are suitable for children, Fansipan is a great destination. There are plenty of opportunities around the area for families to have fun outdoors and explore unique cultural experiences together. From sightseeing tours to outdoor adventures, there's something here to keep everyone entertained.
For those looking for family-oriented activities, there are numerous options in Fansipan for kids and adults alike. Popular destinations include ziplining, boat rides up the Red River, hiking along trails full of lush greenery, or exploring one of the many nearby caves. For more relaxed pursuits, consider visiting one of the museums or galleries located near Fansipan Tower – perfect for learning about local culture and history as well as taking part in interactive exhibits.
No matter what type of activity your family is interested in doing while on vacation in Fansipan, you're sure to find something suited perfectly to their needs – from leisurely bike rides through town to thrilling rock climbing excursions; there's no shortage of exciting ways to spend time together away from home. With so many possibilities available right at your fingertips, why not take advantage and make some unforgettable memories?
Is There An International Airport Close To Fansipan?
The thought of being able to fly off into the distance and explore a new destination is something that many people yearn for. When looking at Fansipan, a beautiful region located in Vietnam, travelers may be wondering if they can take advantage of an international airport close by.
This question can easily be answered with a resounding yes! Just outside the vicinity of Fansipan lies Noi Bai International Airport – one of the leading airports serving northern Vietnam which serve both domestic and international flights. This makes getting around this stunning area much easier, allowing visitors to experience more than just Fansipan's spectacular weather:
Take a cable car ride up Mount Fansipan – the highest mountain peak in Indochina.
Explore local ethnic culture through traditional markets
Soak up breathtaking views from hidden waterfalls
Noi Bai International Airport enables travelers to access these wonderful experiences without having to travel too far away from their original destination. It offers convenient connections between other major cities in Vietnam as well as connecting flights across the Asia Pacific, making it an ideal location for those seeking adventure or relaxation further abroad. With its proximity to Fansipan and these exciting activities, there is no better place to begin your journey!
Are There Any Public Transportation Options Available To Get To Fansipan?
When it comes to transportation options, Fansipan offers a variety of public transportation services. Visitors looking for an alternative way to get to and from the mountain can take advantage of nearby airports as well as other transportation options available in the area.
While there is no international airport close to Fansipan itself, travelers will find that there are several airports located near enough where they could connect with ground transport to reach their destination. The closest option would be Lao Cai International Airport which is situated approximately 53 kilometers away from Fansipan mountain. Other nearby areas like Sa Pa also offer multiple choices ranging from car rentals and private taxis to shared buses and shuttle services – all of these can help visitors plan their trip conveniently.
No matter what type of transportation option you choose, getting around the region should not be difficult thanks to its extensive range of public transport facilities such as trains, buses, tuk-tuks, motorcycles, etc. Additionally, tourists can always explore different ways to discover more about the culture and history of this captivating location by asking locals or joining guided tours to learn more about this beautiful landscape.
Whether you opt for a quick ride or prefer something slower-paced, visiting Fansipan via one of the many easily accessible transportation solutions guarantees a memorable journey through some stunning scenery!
Are There Any Medical Facilities Nearby In Case Of an Emergency?
If you are planning a visit to Fansipan, it is important to be informed about the nearest medical facilities in case of an emergency. Knowing what kind of emergency care options and medical services near Fansipan can make all the difference during your vacation or business trip. In this article, we will discuss the best medical centers nearby for any unexpected medical needs.
First off, there are several hospitals located within driving distance from Fansipan that provide critical care and other important medical services. The closest hospital is approximately forty-five minutes away by car and has a full range of healthcare facilities including an Emergency Room. Additionally, there are numerous private clinics scattered around town as well as multiple pharmacies open seven days a week offering over-the-counter medications.
It is also worth noting that many hotels in the area have onsite doctors who can assist with minor ailments such as colds and flu-like symptoms. For more serious conditions, they may refer guests to the nearest hospital or suggest visiting one of the local clinics instead if necessary. Furthermore, when looking for emergency care options near Fansipan, travelers should look into their insurance plans to see what level of coverage they are eligible for before leaving home.
Overall, understanding what type of medical resources are available close to Fansipan can help ensure that travelers remain safe and healthy during their stay. From hospitals to onsite doctor visits at certain hotels; having access to reliable information about these locations makes it easier for visitors to quickly locate help in times of need without feeling overwhelmed or anxious about navigating unfamiliar terrain alone. No matter where you travel, being prepared ahead of time is always beneficial!
Conclusion
Overall, Fansipan is an excellent destination for a family vacation. With its diverse landscape and plenty of activities to choose from, everyone can find something fun to do. There is also an international airport nearby with public transportation options available for easy access. And if you ever need medical assistance during your stay, there are facilities close by as well.
But the most important factor when considering a holiday in Fansipan is the weather. The region experiences different climates throughout the year, ranging from dry and hot in summer too cold and wet in winter. In springtime, temperatures range between 15-25 °C while autumn sees them dip slightly lower at 10-20°C. During July and August – the hottest months – temperatures reach up to 35 °C so it's best to plan outdoor activities accordingly!
So why not make your next family getaway one that's full of memories? After all, how could you forget such beautiful weather? And who doesn't love spending time outdoors enjoying the natural beauty that Fansipan has to offer? Isn't it time to go on an adventure together?
Sapa 1 Day Tours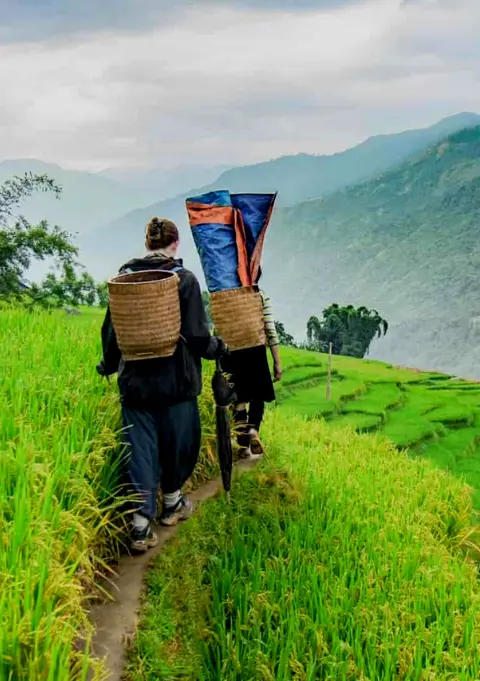 1 day experience
Moderate to challenging
Cultural immersion & active adventure
Rice fields, valleys & villages
​Private tours
Vegan-friendly
Sapa 2 Day Tours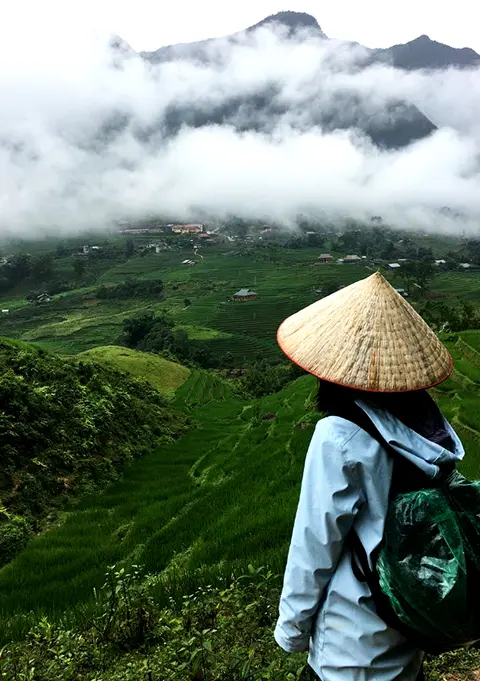 2 days 1 night experience
Moderate to challenging
Cultural immersion & active adventure
Mountains, valleys, rice fields and villages
​Private tours
Vegan-friendly
Sapa 3 Day Tours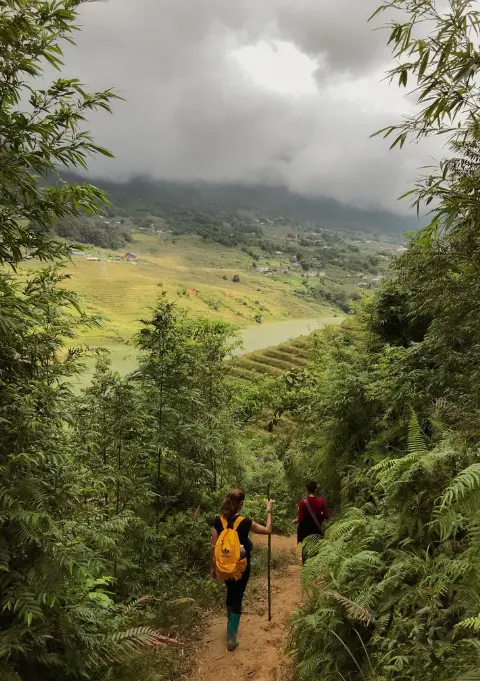 3 days 2 night experience
Moderate to challenging
Cultural immersion & active adventure
Mountains, valley, rice fields & villages
​Private tours
Vegan-friendly
Sapa 4 Day Tours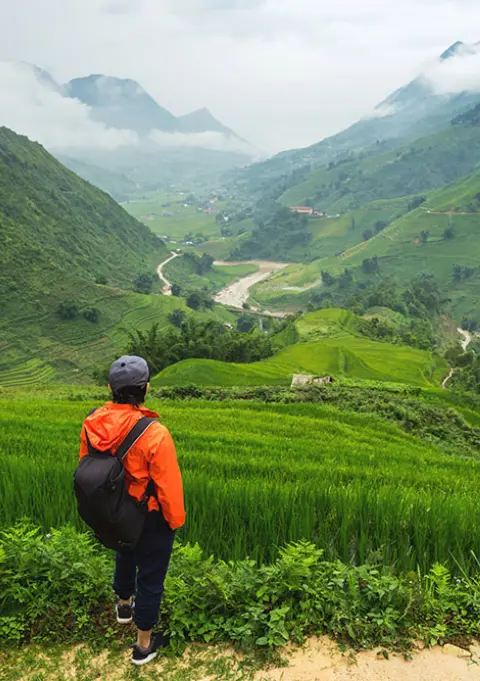 4 days 3 night experience
Moderate to challenging
Cultural immersion & active adventure
Mountains, valleys, rice fields & villages
​Private tours – Less Touristic
Vegan-friendly