Nestled deep in the mountain ranges of Northern Vietnam, Mount Fansipan is a challenge waiting to be conquered. Standing at an impressive 3143 meters above sea level, it's one of the highest mountains in South East Asia, and with its height comes an exhilarating climb for those brave enough to take it on. For mountaineers and adventurers alike, there's no greater thrill than scaling this mighty peak – but is it as hard as they say?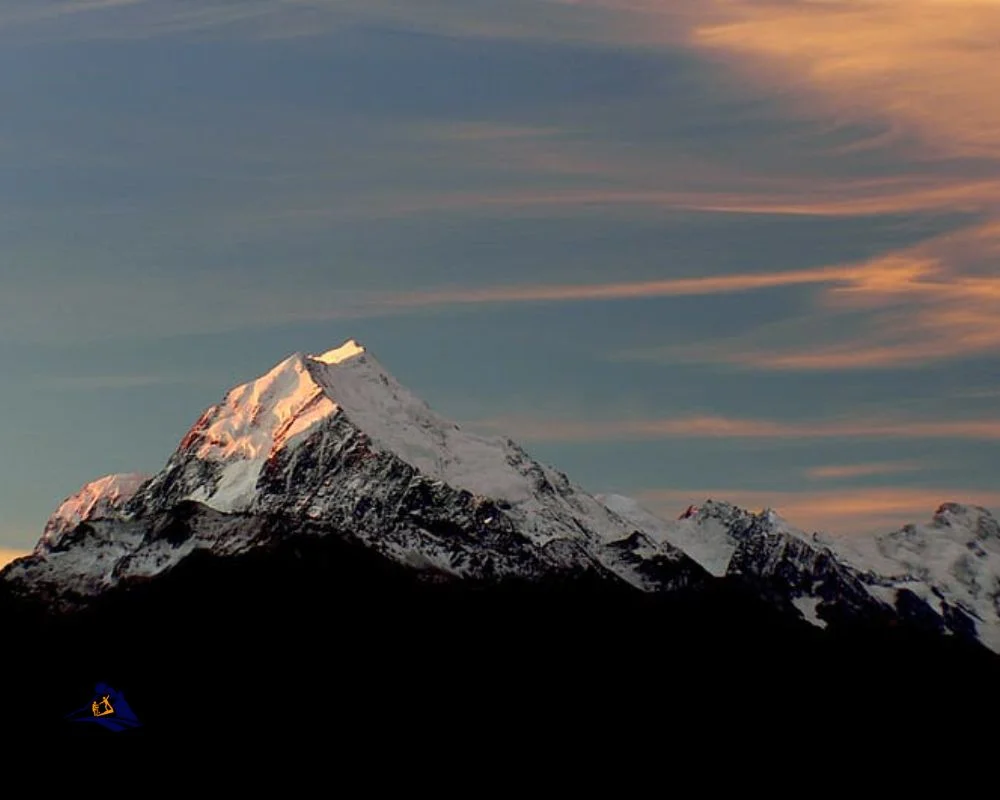 At first glance, you'd think climbing Mt Fansipan would be near impossible; its sheer magnitude can seem intimidating even from far away. However, anyone willing to put their fears aside could make the ascent relatively easily if they're properly prepared. The three-day trek takes hikers through lush jungles and grasslands up steep inclines before reaching the summit. It's certainly not a task for the faint-hearted, but with perseverance comes great reward – breathtaking views that stretch across endless landscapes await those who reach the top!
So what are you waiting for? Are you ready to take on this epic challenge? There's only one way to find out – embark on your journey up Fansipan today and experience an adventure like no other!
Location And Altitude Of Fansipan Vietnam
Have you ever wondered what it would be like to climb the highest mountain in Vietnam? Fansipan, a 3,143-metre-tall peak located in the Hoang Lien Son Mountain Range of Northern Vietnam, is considered to be one of the most challenging mountains to summit. Its location and altitude make this trek an unforgettable experience for any daring traveler.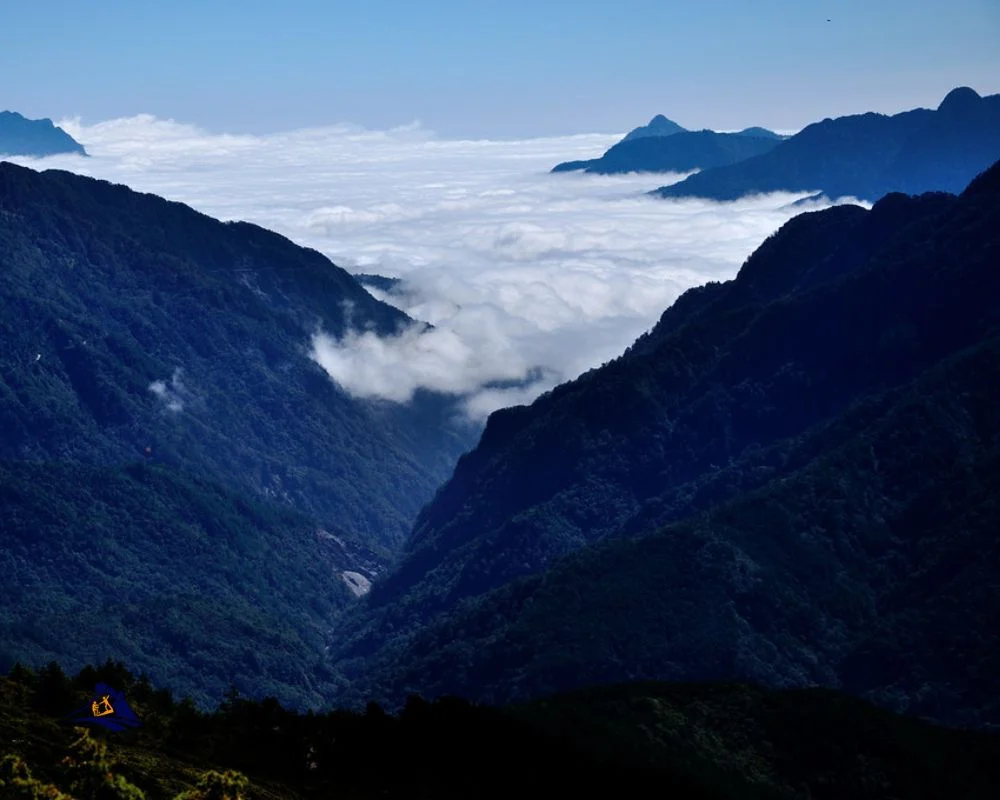 The first part of your journey will take you through thick forests and deep valleys on the way up to Fansipan. The terrain offers stunning views of lush green vegetation stretching far beyond the horizon – a sight that'll take your breath away! As you continue onwards, you will eventually reach 2,800 meters above sea level before beginning to ascend towards the peak.
At 3,143 meters high, Fansipan stands as the highest point in all of Indochina and provides panoramic views across North Vietnam's majestic landscape. With its impressive elevation comes an even greater challenge: how do you tackle such a daunting height? It's time to find out!
Mount Fansipan Hike Difficulty and Climbing Routes
Climbing Fansipan is a challenge and an experience that few have had but do you know how to get to Fansipan? The mountain offers several routes for climbers to choose from, each with its level of difficulty. Climbers should plan carefully before attempting the ascent, as it can be quite dangerous and requires physical fitness.
The most popular route up Fansipan is via the southeast face which has two levels of difficulty – beginner and intermediate. Beginner climbers will find this route doable if they bring along a guide who knows the terrain well. Intermediate climbers may find themselves tackling more technical sections such as rock scrambling and steep ascents but overall, still manageable.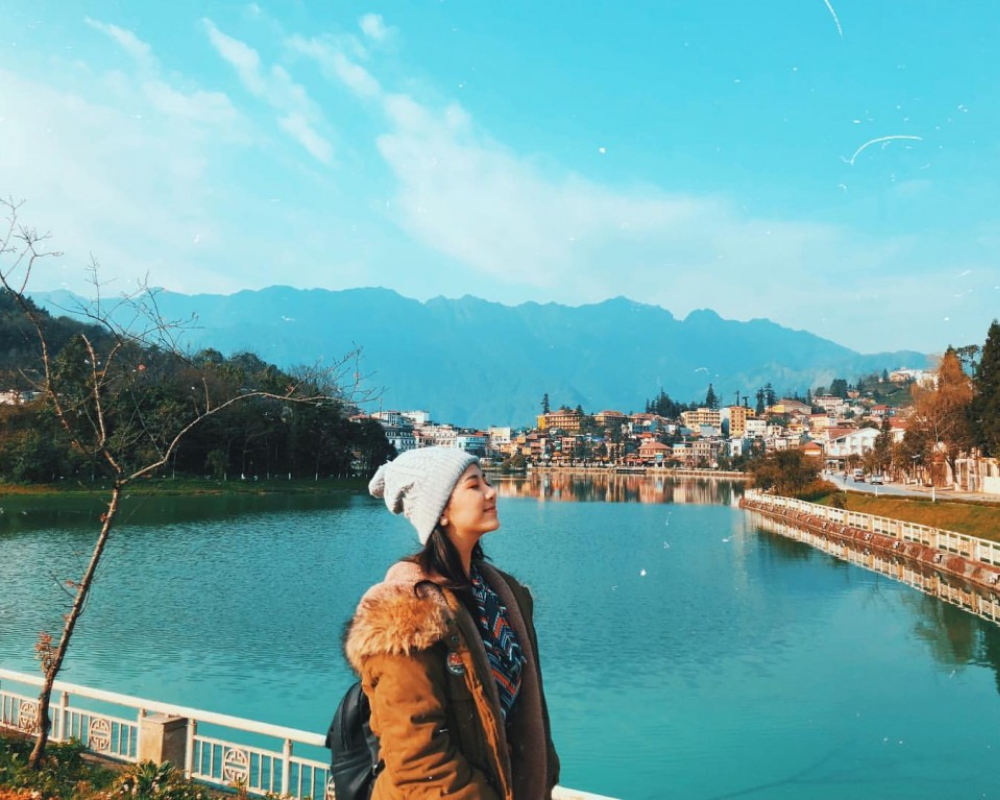 Moreover, there are also other trails available in case one decides not to climb directly up the summit. There are hiking trails around the base of Fansipan that offer stunning views without having to worry about tricky climbing techniques or finding descent options afterward. For those looking for adventure, however, these alternative paths are great ways to explore the area before taking on the main challenge at hand – reaching the top!
No matter which route you decide to take, proper preparation beforehand is essential if you want to make it safely up and down again. You must be physically fit enough to tackle difficult climbs while being aware of potential dangers like landslides or loose rocks during your journey upward. Having said that, let's move on to discussing what exactly is required when it comes to physical fitness level for climbing Fansipan.
Required Fitness Level For Climbing Fansipan
Climbing Fansipan, the highest peak in Vietnam, is like scaling a mountain of dreams – it's no easy feat. To make the climb successful, climbers need to be physically fit and have an adequate fitness level for the challenge ahead.
Having said that, the physical condition does not guarantee climbing ability on Fansipan. It takes more than just strength or endurance levels to accomplish this goal. Climbers must also possess mental fortitude and resilience as they tackle difficult terrain and ever-changing Fansipan weather conditions during their ascent.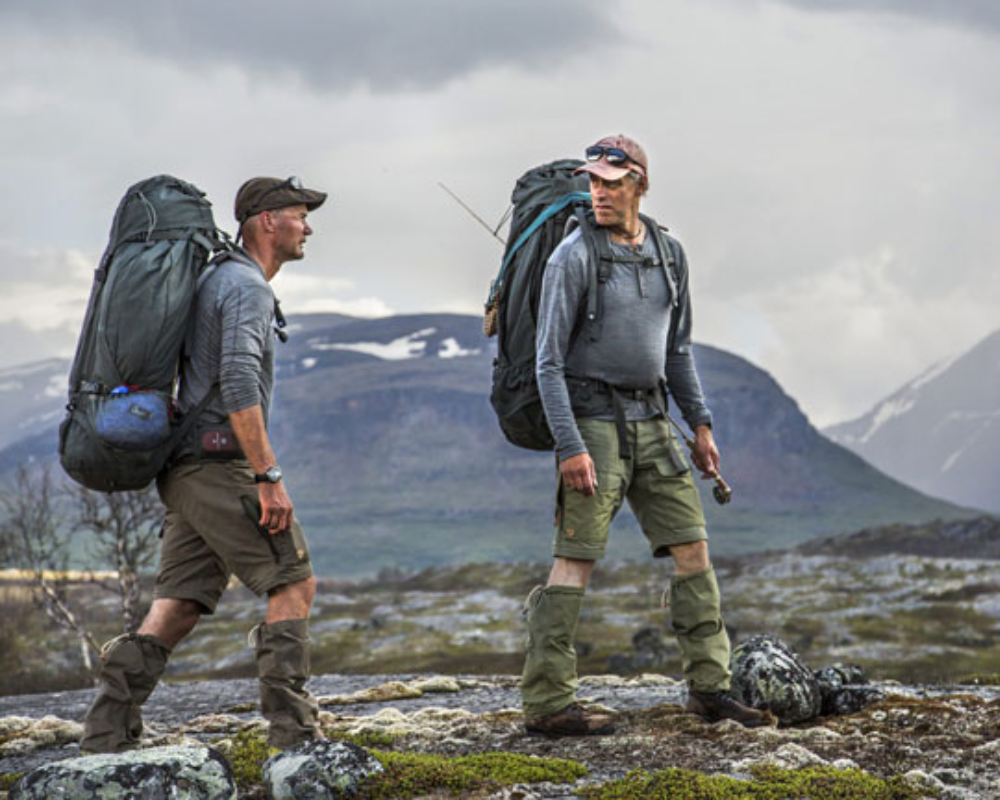 The truth is, while having good physical health helps greatly when tackling Fansipan, there are many other factors involved in accomplishing a successful summit. From understanding acclimatization processes to being well-versed in local customs and etiquette – all these elements combine to give climbers the best chance possible at making it up the famous Vietnamese peak.
Acclimatization Necessary For Successful Climb
Climbing Fansipan can be a physically demanding endeavor, yet the most significant factor for success is proper acclimatization. Acclimatizing the environment of Fansipan is essential before attempting a climb to reduce risks and maximize safety. Here are 4 important things climbers must do as part of their necessary preparation:
Monitor physical fitness levels – Climbers should assess their level of physical fitness before climbing Fansipan. This includes evaluating cardiovascular endurance, strength training, and core stability exercises that build up muscles used during the ascent.
Learn about altitude sickness – Altitude sickness occurs at high altitudes due to low atmospheric pressure and lower availability of oxygen. Climbers need to understand common symptoms such as headaches, nausea, fatigue, dizziness, and shortness of breath so they can recognize them if it does occur on the mountain.
Take breaks periodically – To ensure successful climbs with minimal risks associated with altitude sickness or other medical issues related to extreme elevation changes, taking frequent rest periods throughout the day will help climbers reach base camp safely and effectively while still enjoying their adventure.
Stay hydrated – Proper hydration is key when hiking at any altitude; however even more so on Fansipan where dehydration can cause serious medical issues due to its higher elevation than some other mountains around the world. Staying properly hydrated before and during your climb ensures you have enough energy reserves which helps increase your chance of success on this remarkable peak!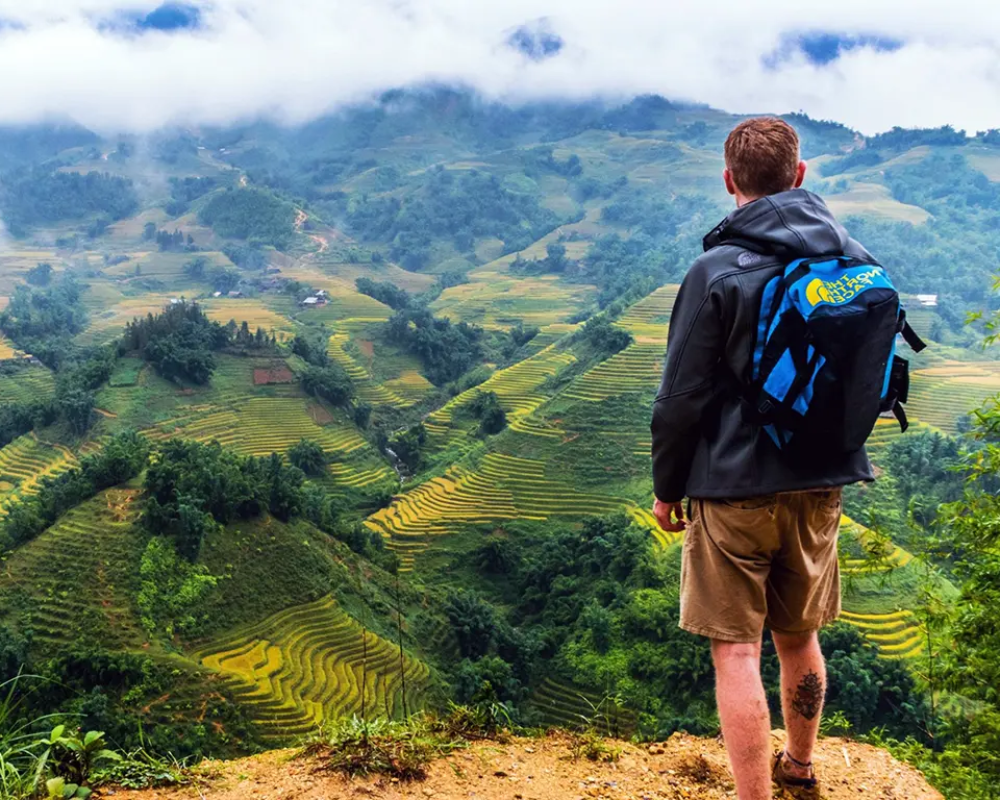 With careful consideration given towards understanding how acclimating works within various environments including temperatures, humidity levels, air quality, and exposure times—climbers can take steps toward ensuring a safe journey up Fansipan without sacrificing an enjoyable experience along the way! With these tips in mind, weather considerations should also come into play when planning a successful climb up Fansipan's summit!
Weather Considerations
As the saying goes, "The mountain does not move to meet the climber", and to successfully climb Fansipan one must be prepared for a challenging journey. Weather conditions play an important role during this adventure. The weather patterns of Sa Pa, Vietnam vary significantly from season to season and year-to-year making it essential that climbers take into account average temperatures, humidity levels, wet seasons, and dry seasons before they embark on their mission.
During most of the year, Fanispan's temperature range hovers around 66°F (19°C) at night and 78°F (25°C) throughout the day with higher temperatures in summer months like July and August reaching nearly 90 degrees Fahrenheit (32 °C). Additionally, high levels of humidity can make climbing difficult or even dangerous in certain areas. This increases exponentially during the wet season when heavy rains occur which runs from May until October. To maximize safety while navigating through Fansipan's terrain during this period lightweight rain gear is recommended as well as proper clothing such as breathable fabrics designed for outdoor activities.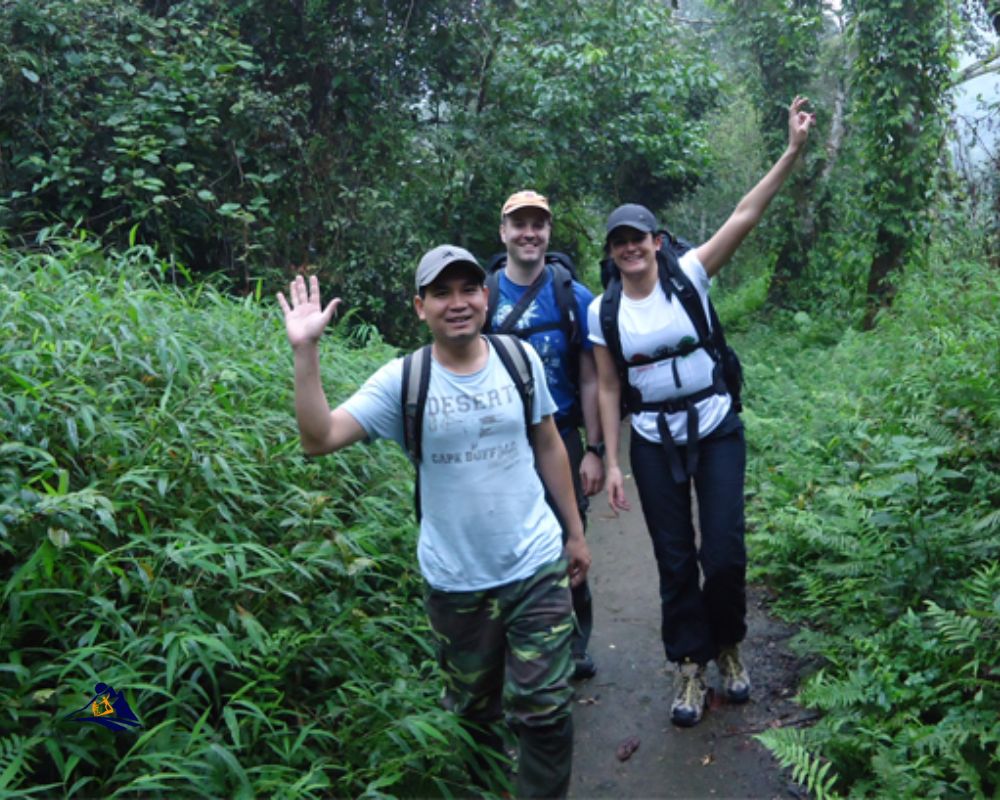 On the other hand, the dry season between November to April offers more moderate temperatures with lower rates of precipitation. During these months visibility tends to increase allowing climbers better views of Fansipan's landscape; however colder temperatures may also set in which requires extra layers for warmth thus ensuring a safe and comfortable experience.
With its unpredictable nature, understanding weather conditions is key to having a successful ascent up Fansipan Mountain. Knowing what equipment is necessary for any given climate will help ensure climbers have a safe journey while enjoying all that this iconic peak has to offer.
Necessary Equipment
Climbing Fansipan requires the right equipment for a safe and successful ascent. Trekking poles are essential for stability on uneven terrain, while a waterproof jacket will keep you warm in unpredictable weather conditions. Hiking boots with good ankle support are paramount to protect your feet from rockfall or slipping on wet surfaces. A climbing helmet is also necessary to avoid any debris falling from above, such as rocks dislodged by other climbers. And lastly, energy snacks like dried fruit and nuts can help maintain energy levels during the long climb.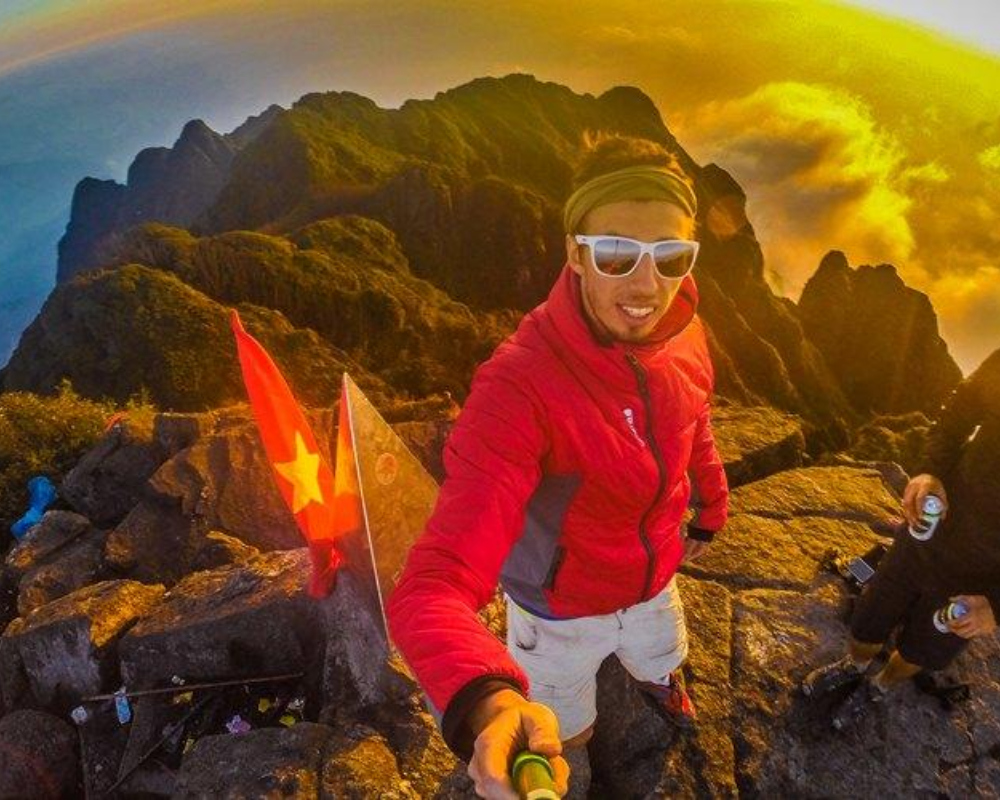 You'll need more than just the right gear when tackling Fansipan; proper preparation must be taken into account too. Make sure you have all the necessary supplies before embarking on this challenging journey. Doing so will ensure that you make it to the summit safely and enjoyably.
Preparation Tips
Do you have what it takes to climb Fansipan? If so, here are some key preparation tips for those interested in summiting the highest peak in Indochina.
First and foremost, create a packing list of essential items that will make your excursion easier. This includes appropriate clothing and climbing gear such as harnesses, ropes, and carabiners if needed. Fortunately, most of these items can be rented from local vendors once you arrive at the mountain base camp. Make sure to account for any additional food or water supplies that may be necessary depending on how long you plan to stay and scale the mountain.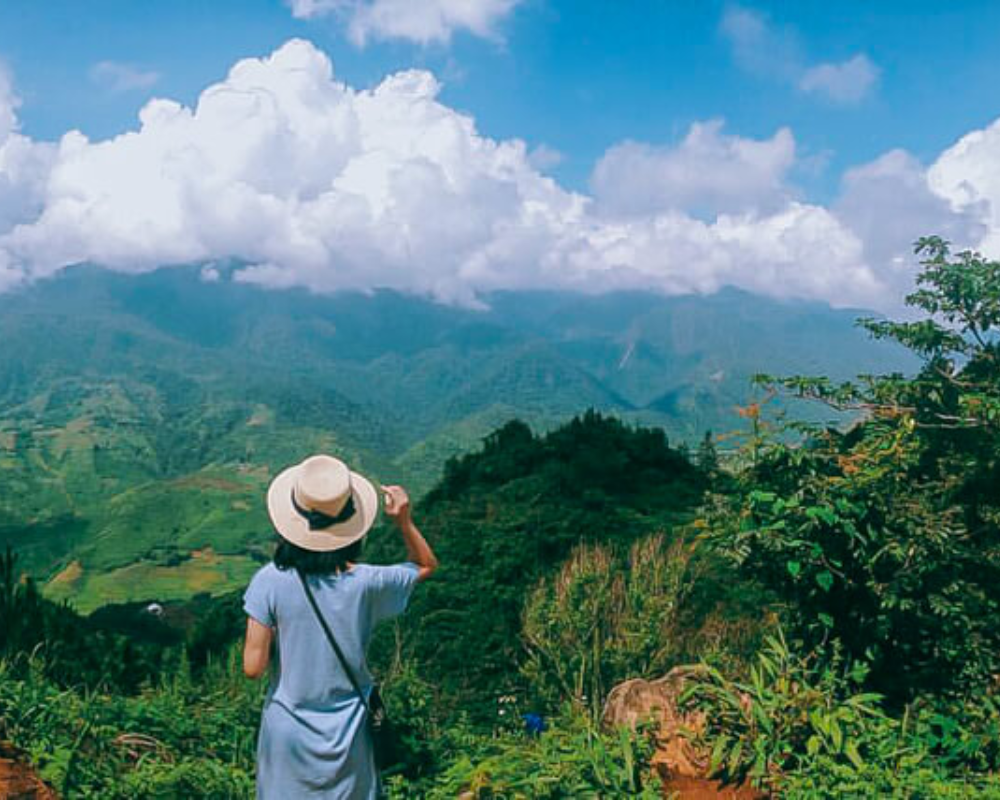 In addition to physical preparations, mental readiness is also an important factor when attempting Fansipan's summit. Acclimating yourself to the terrain ahead of time through research can help build confidence while out there on the trail. Also consider investing in a guided tour, which can provide valuable insight into safety precautions along the way.
Overall, by properly preparing both physically and mentally before embarking on this journey of a lifetime, climbers can reduce their risk of danger while increasing their chances for success when scaling Fansipan's formidable heights. Now it's time to turn our attention toward essential safety precautions that must be considered before tackling this majestic yet challenging mountain.
Fansipan Hiking 1 Day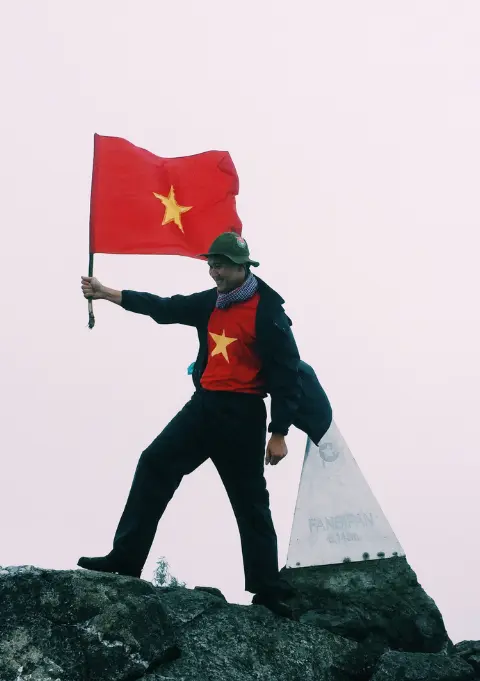 1 day fansipan experience
Moderate to challenging
Cultural immersion & active adventure
Visit Fansipan, highest mountain of Indochina
​Private tours
Vegan-friendly
Fansipan Trekking 2 Days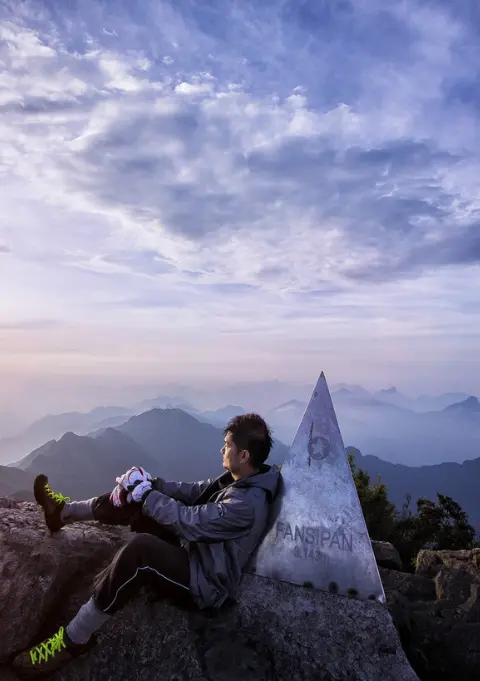 2 days 1 night fansipan experience
Moderate to challenging
Cultural immersion & active adventure
Visit Fansipan, highest mountain of Indochina
​Private tours
Vegan-friendly
Buy Cable Ticket Online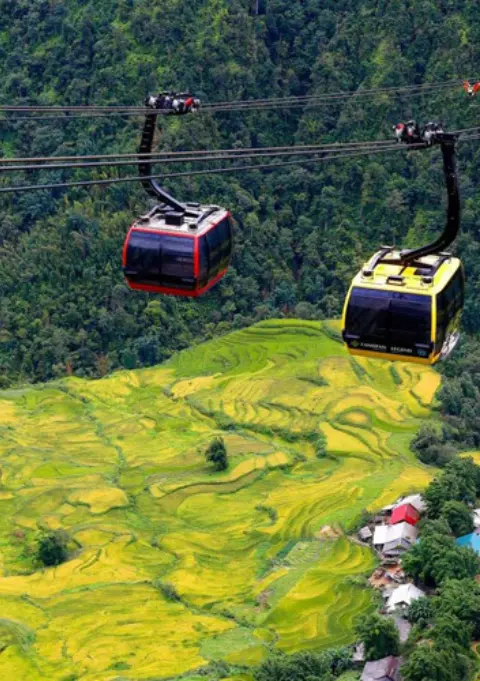 [QR Code] Buy Fansipan Cable Car Tickets Online
Non-refundable
Present your e-voucher
Fixed-day ticket
Admission with voucher
Safety Precautions
Climbing Fansipan can be a challenge, but it's also an adventure that anyone with the right preparation and precautions can enjoy. Whether you choose to make the climb using your own two feet or take the easier route of taking a cable car up to the summit, safety should always come first.
| Precaution | Gear Needed | Tips for Use |
| --- | --- | --- |
| Hiking Boots | Quality hiking boots are essential for any mountain trekking experience. They provide support and grip so you don't slip on loose rocks or uneven terrain. Look for ones that have ankle support and good traction. | Break in new boots before attempting long hikes to avoid blisters. Wear thick socks when trying them on at stores. It is best to buy these ahead of time as they may not be available once you reach Fansipan. |
| Sun Protection | The sun can be very strong in Sapa, especially during summer months, so sunglasses, sunscreen, and hats are all must-haves when climbing Fansipan. Protecting yourself from UV rays will ensure you stay healthy throughout your journey! | Apply sunscreen regularly while climbing, even if it's cloudy. Make sure to bring a hat that covers both ears and neck from sunburns due to reflection off rocks/ground surface. Sunglasses should offer 100% UVA & UVB protection which blocks 99–100% of harmful rays from reaching your eyes. |
| Rescue Teams | In case of emergencies such as altitude sickness or sudden weather changes, rescue teams are ready to help 24 hours per day near the base camp located near the CatCat Village entrance gate. If needed, tourists can call for assistance by dialing 020 3888 888 (Vietnam only). | Check weather conditions before embarking on your trip – some days might not be suitable for climbing because of rain or high winds which could cause dangerous landslides along rocky trails. Also, check whether there is sufficient cell phone signal coverage before starting; this way if anything happens you can seek help quickly and easily through text messaging/phone calls. |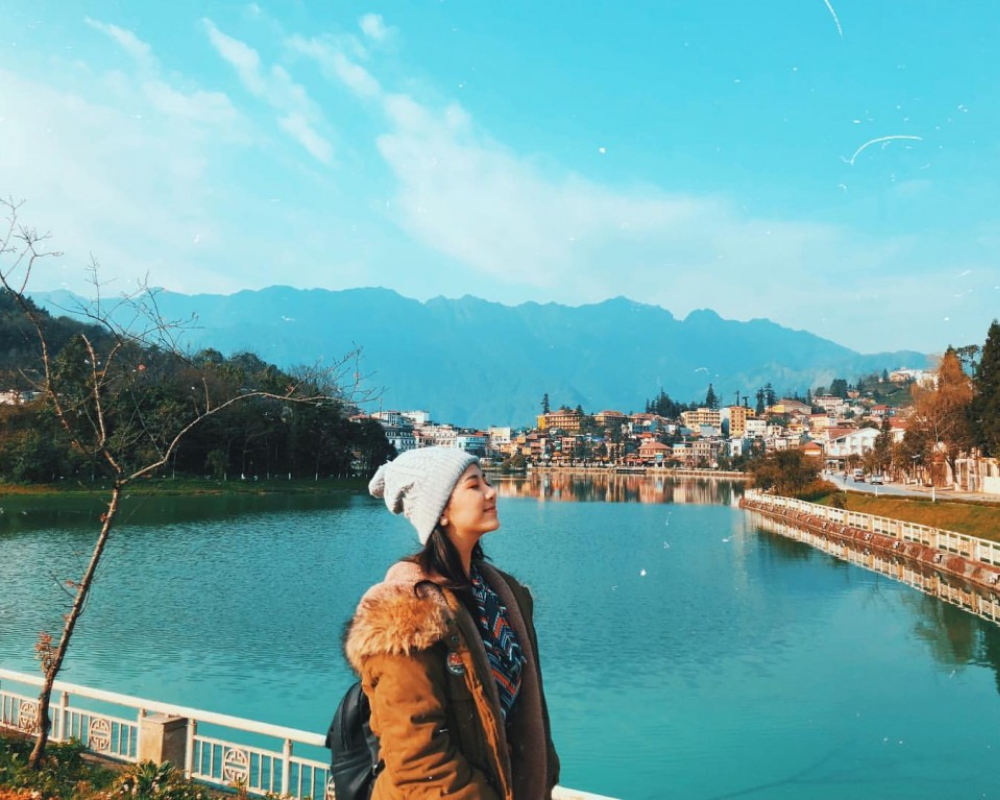 Making sure you're prepared physically and mentally is key when tackling such a challenging feat like conquering Mount Fansipan – remember to plan accordingly by packing gear appropriate for the climate and elevation change while keeping in mind the basic safety guidelines listed above! Professional guides are available who are trained in dealing with different terrains, climates, elevations, etc., helping climbers feel safe every step of their journey towards conquering Vietnam's tallest peak!
Fansipan Hiking 1 Day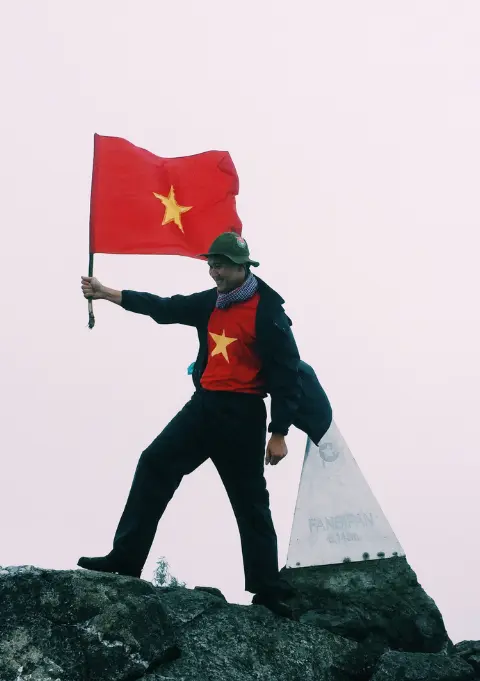 1 day fansipan experience
Moderate to challenging
Cultural immersion & active adventure
Visit Fansipan, highest mountain of Indochina
​Private tours
Vegan-friendly
Fansipan Trekking 2 Days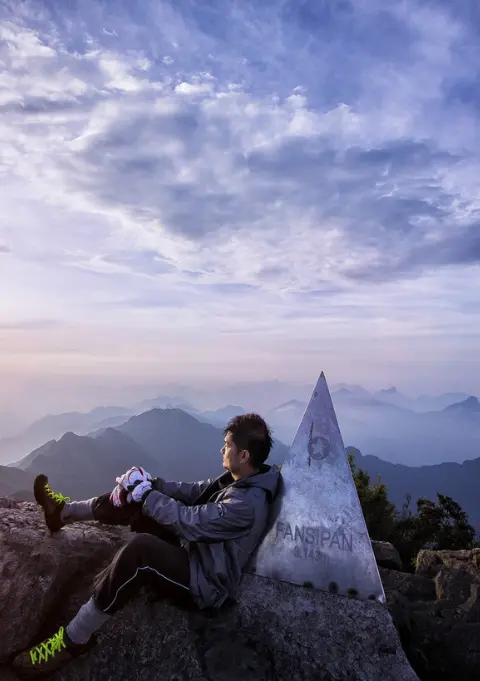 2 days 1 night fansipan experience
Moderate to challenging
Cultural immersion & active adventure
Visit Fansipan, highest mountain of Indochina
​Private tours
Vegan-friendly
Buy Cable Ticket Online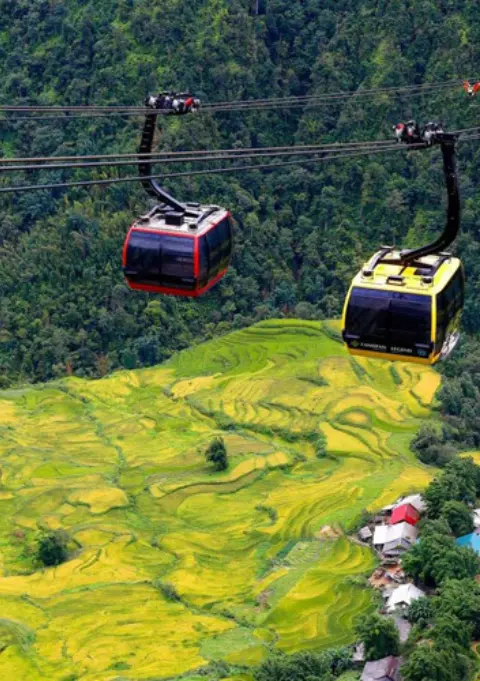 [QR Code] Buy Fansipan Cable Car Tickets Online
Non-refundable
Present your e-voucher
Fixed-day ticket
Admission with voucher
Professional Guides Available
Climbing Fansipan is no easy feat, but luckily there are professional guides available who have extensive experience in scaling the mountain. While it may not be a walk in the park, with the right help and guidance anyone can make it to the top!
Here's what you should look out for when hiring a guide:
Professionalism: Look for someone who is certified or has years of experience climbing Fansipan. They should also be familiar with safety protocols and able to answer any questions about the climb beforehand.
Knowledgeable: A good guide will know all the best routes up Fansipan as well as which areas to avoid due to weather conditions or other hazards.
Assurance: Make sure your guide provides some form of insurance coverage such as medical evacuation in case something goes wrong during your ascent.
Sub-list 1 – Search for reputable companies that offer experienced guides
Sub-list 2 – Check reviews from previous clients before deciding on a particular company/guide
Sub-list 3 – Ask around local communities in Sapa if they can recommend someone reliable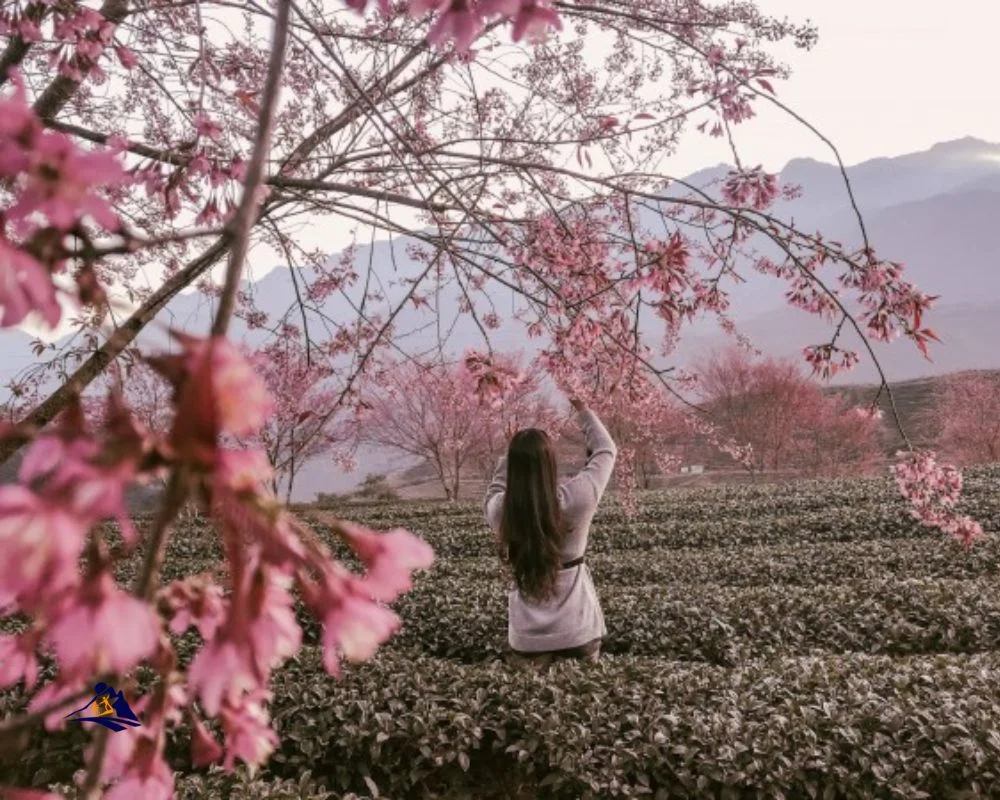 It pays off to hire an experienced guide – they'll not only ensure your safety while climbing, but their knowledge could reveal hidden secrets and stories along the way that you wouldn't find anywhere else! With this newfound confidence, you'll certainly be ready to take on Fansipan (or any other mountain) in no time at all. And now that we've discussed proper preparation while attempting to scale Fansipan, let's move on to popular tourist sites in the area.
Fansipan Hiking 1 Day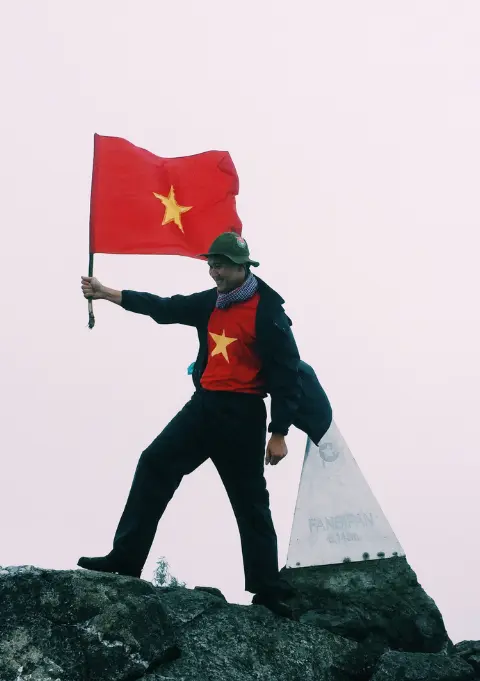 1 day fansipan experience
Moderate to challenging
Cultural immersion & active adventure
Visit Fansipan, highest mountain of Indochina
​Private tours
Vegan-friendly
Fansipan Trekking 2 Days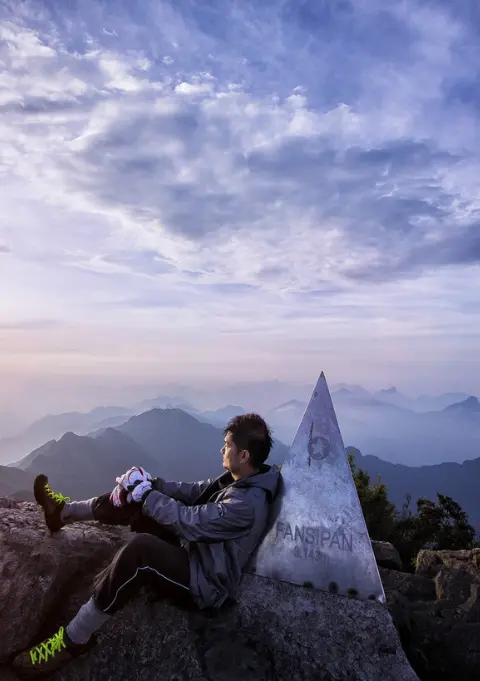 2 days 1 night fansipan experience
Moderate to challenging
Cultural immersion & active adventure
Visit Fansipan, highest mountain of Indochina
​Private tours
Vegan-friendly
Buy Cable Ticket Online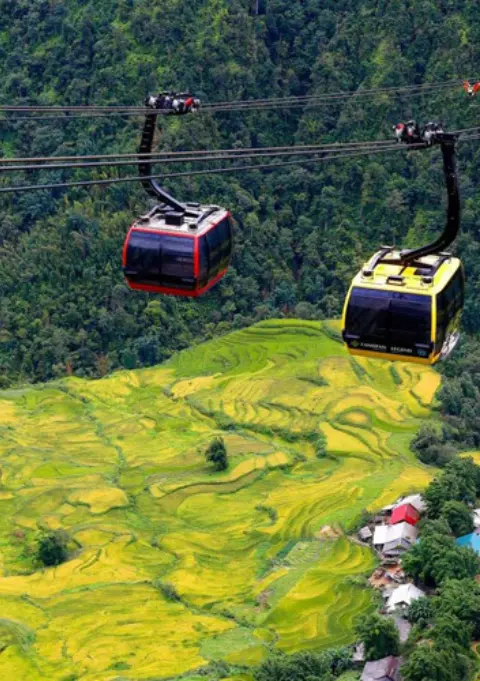 [QR Code] Buy Fansipan Cable Car Tickets Online
Non-refundable
Present your e-voucher
Fixed-day ticket
Admission with voucher
Popular Tourist Sites In The Area
Fansipan, located in the Northwest of Vietnam's Sapa District, is a mountain peak that boasts incredible panoramic views. Its summit stands at an impressive 3143 meters above sea level and it's known as the "Roof of Indochina". Climbing Fansipan is no easy feat; however, many travelers make the trek each year to take in these breathtaking sights from atop one of Asia's highest peaks.
In addition to scaling Fansipan, Sapa offers plenty of other activities for tourists looking to explore the area. The nearby town of Sa-Pa has fabulous restaurants with delicious Vietnamese cuisine and markets full of vibrant local goods. There are also spectacular waterfalls just outside of town, offering visitors a refreshing reprieve after a long day of sightseeing and hiking. For those who prefer something a bit more leisurely, there are Fansipan cable cars that travel up Mount Fansipan which offer stunning aerial views – perfect for capturing some truly amazing photographs!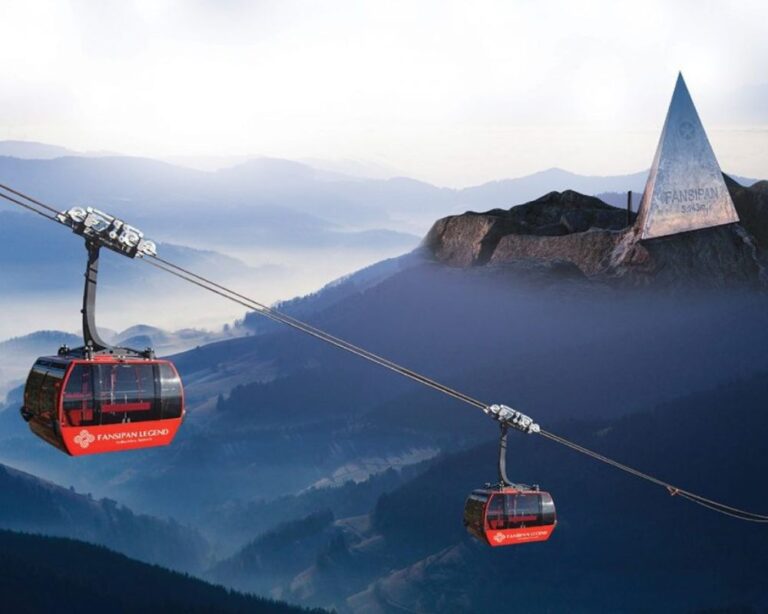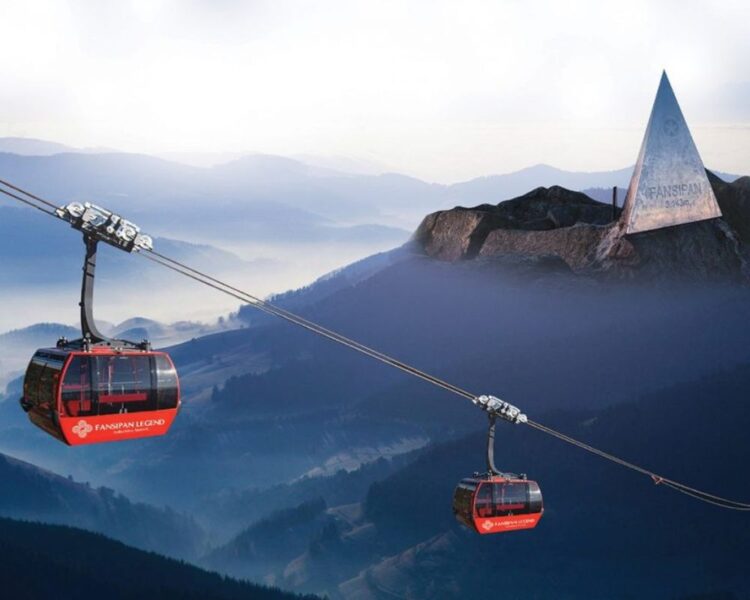 The entire region around Fansipan and Sapa provides numerous opportunities for adventure seekers to get out and explore nature or experience different cultures within Vietnam. From trekking through lush jungles teeming with wildlife to interacting with friendly locals in traditional villages, this part of the country will not disappoint anyone seeking an unforgettable vacation. Whether you're tackling mountains or soaking up the culture, let your next journey bring you to this unique corner of Southeast Asia!
Fansipan Hiking 1 Day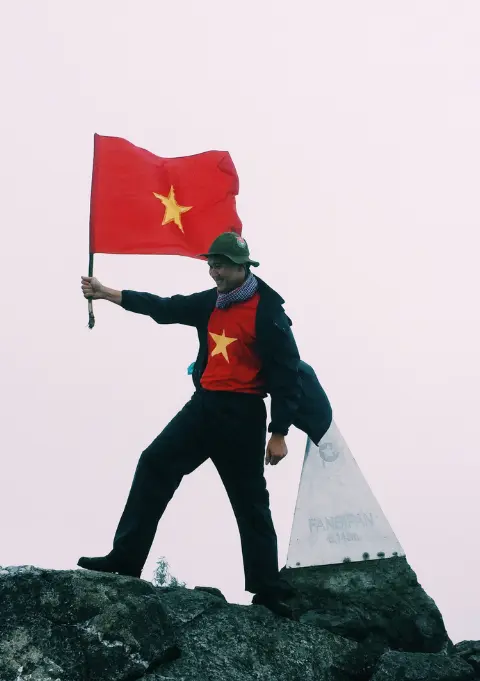 1 day fansipan experience
Moderate to challenging
Cultural immersion & active adventure
Visit Fansipan, highest mountain of Indochina
​Private tours
Vegan-friendly
Fansipan Trekking 2 Days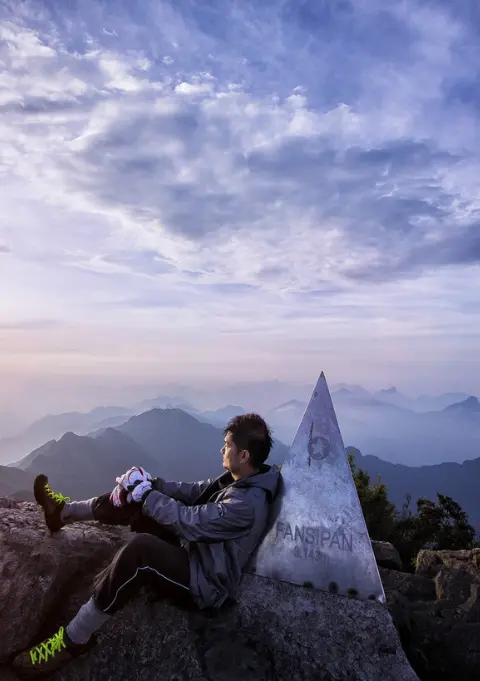 2 days 1 night fansipan experience
Moderate to challenging
Cultural immersion & active adventure
Visit Fansipan, highest mountain of Indochina
​Private tours
Vegan-friendly
Buy Cable Ticket Online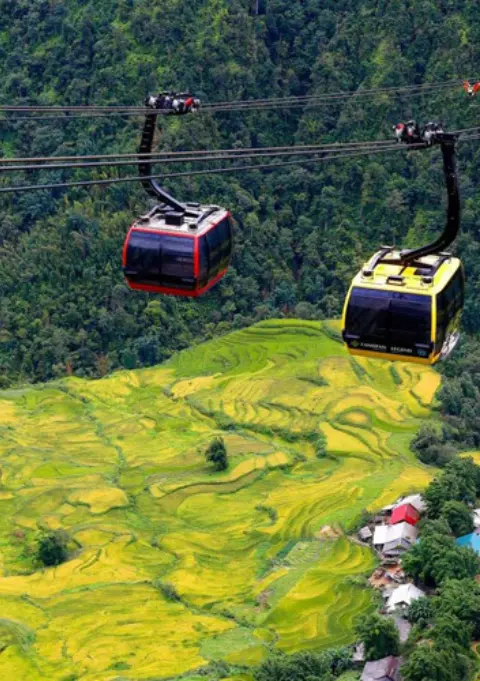 [QR Code] Buy Fansipan Cable Car Tickets Online
Non-refundable
Present your e-voucher
Fixed-day ticket
Admission with voucher
Is It Hard To Climb Fansipan? Frequently Asked Questions
How Much Does It Cost To Climb Fansipan?
Climbing Fansipan is a challenging and rewarding experience, but how much does it cost? The price of climbing Fansipan can vary depending on the type of service you use. Generally speaking, the cost of climbing Fansipan includes fees for things like guide services or accommodations.
The exact price of Fansipan will depend largely on your itinerary and budget. If you're looking to climb as cheaply as possible, there are some options available that may help reduce the overall cost. For example, if you opt for an overnight stay instead of a day trip, you can save money by cutting out the need for transportation costs and other expenses related to travel during the day. You could also look into booking through local tour operators who often offer discounts when multiple people book together.
No matter which option you choose, it's important to remember that safety should always be a priority. Make sure that whatever provider you pick has a solid reputation and offers reliable guides with adequate knowledge about the area before committing to any kind of payment plan or agreement. Additionally, researching different providers online can give you an idea of what kinds of prices they typically charge so you have more information to work with when deciding where to go and what services might fit within your budget.
When preparing for your trek up Fansipan, take time to consider all factors including the cost to make sure your journey is safe and enjoyable without breaking the bank!
Are There Any Age Restrictions For Climbing Fansipan?
Are there any age restrictions for climbing Fansipan? Well, that depends. The mountain climb of Fansipan is open to all ages but the regulations vary depending on how you choose to ascend. Generally speaking, no specific climbing age limit exists; however, it's wise to consider your physical abilities before embarking on this journey.
If you decide to take a guided tour up the mountain, the minimum age requirement is usually between 10 and 15 years old, depending on the company providing the service. Additionally, they may also require proof of adequate fitness levels such as completed medical checkups or doctor recommendations. For those wanting more independence in their ascent, solo climbs are allowed but if under 18 years old then parental consent is required.
Finally, there are different routes available when attempting to scale Fansipan with some being easier than others so be sure to research thoroughly which path best suits your experience level and capabilities. It's recommended that anyone below 16 years concentrates solely on the simpler trails while still considering necessary safety precautions. Regardless of age or route taken though, always remember that mountaineering can be dangerous and should not be taken lightly regardless of previous experiences or altitude climbed!
Are There Any Risks Associated With Climbing Fansipan?
Climbing Fansipan is a breathtaking adventure, but it also poses significant risks to those brave enough to take on the challenge. From climbing hazards and altitude-related dangers to physical strain and weather threats, there's no denying that scaling this mountain brings with it an array of potential issues. There are certainly precautions climbers should take before taking on such a strenuous journey, so let's explore what these risks entail.
At over 3,000 meters high in some places, Fansipan presents unique challenges for even experienced mountaineers due to its sheer size and elevation. Altitude sickness can be a major concern as well; symptoms like dizziness or shortness of breath may occur at higher altitudes when oxygen levels are lower in the atmosphere. Weather conditions can also change rapidly when ascending or descending the slopes of Fansipan and can present their own set of problems if not prepared properly. For instance, strong winds or icy temperatures can make navigating treacherous terrain much more difficult than expected.
In addition to environmental factors, the physical exertion required while climbing Fansipan shouldn't be underestimated either. Trekking up steep inclines over long periods can put immense pressure on one's body – especially if carrying heavy equipment – leading to fatigue, sprains, and strains, or even worse injuries if caution isn't taken along the way. Even though guides will have safety protocols in place during your ascent, you must understand any potential perils before setting out so you know what kind of preparation is necessary ahead of time.
Then exploring Fansipan needs careful consideration beforehand; from having the right gear to being aware of possible health implications associated with Fansipan trekking 2 days at such heights – all elements must be considered before attempting this daring feat!
Is It Possible To Climb Fansipan Without A Guide?
If you dream of scaling the highest mountain in Indochina, Fansipan, without a guide then it is possible to do so. It's an ambitious undertaking and requires careful planning ahead of time – but with the right equipment and preparation, solo hikers can make the climb safely.
For those who are interested in a guided-free adventure on Fansipan, there are many options available for climbing this majestic peak alone. From hiring local guides to finding your way through marked trails, there are numerous ways for experienced hikers to tackle the challenge of hiking Fansipan solo. However, proper research must be done beforehand as certain areas may not be safe or accessible by yourself. Additionally, one should always remember that weather conditions atop Fansipan can change quickly and unexpectedly; thus having emergency supplies handy is strongly recommended when tackling the mountain independently.
Climbing Fansipan solo offers unparalleled freedom – no itinerary to keep up with and no restrictions from anyone else's expectations or rules. The feeling of accomplishment upon reaching the summit is unbeatable and makes it all worth it in the end! As long as safety precautions are taken into account and thorough preparations have been made before setting out on such a venture, a journey up Fanpsin without a guide can truly be a rewarding experience.
Are There Any Other Nearby Attractions To Visit During The Climb?
Climbing Fansipan is a truly unique experience, offering those who undertake its unparalleled views of the Hoang Lien Son Mountain range. But while trekking up this majestic peak, one may also find themselves longing to explore other nearby attractions. Fortunately, there are plenty of options available for tourists looking to make their climb even more fulfilling.
For starters, hikers can take advantage of one of the many trails surrounding Fansipan and enjoy breathtaking scenery along the way. From lush jungle pathways to spectacular mountain passes with panoramic vistas, these routes offer something for everyone. Additionally, adventurers can choose to ride a cable car from Sapa Town directly up to Fansipan's summit and spend some time checking out the various minority villages and rice terraces in the area.
Furthermore, visitors should not miss out on visiting local markets that have been around since ancient times! Here you can purchase items like handicrafts made by skilled artisans or sample delicious regional dishes prepared by experienced chefs. Plus:
– Take in vibrant cultural performances showcasing traditional Vietnamese music and dance;
– Taste exotic fruits grown locally;
– Have conversations with friendly locals eager to share stories about their culture.
From thrilling outdoor activities to memorable interactions with indigenous people – exploring all that Fansipan has to offer will provide an unforgettable journey no matter how long your trip lasts!
Conclusion
Climbing Fansipan is a challenge, but it's worth the effort. The trek up to the mountain's peak can be daunting since it requires physical strength and stamina, as well as a financial investment. But for those who are up for the adventure, there are no age restrictions and plenty of rewards waiting at the top.
The risks associated with climbing Fansipan should not be taken lightly; however, those who take proper safety precautions will have an unforgettable experience. I found that when I reached the summit after five hours of arduous hiking, my sense of accomplishment was unlike anything else I had ever felt before. Not only did I get beautiful views of Vietnam from atop one of its highest peaks – I also gained self-confidence in knowing that I could do something challenging and come out on top!
Even if you choose not to climb to Fansipan's peak, there are still other nearby attractions to explore during your journey – such as waterfalls or caves – so don't let this opportunity pass you by! With some determination and dedication, anyone can reach the top of Fansipan – proving that hard work does pay off.
Sapa 1 Day Tours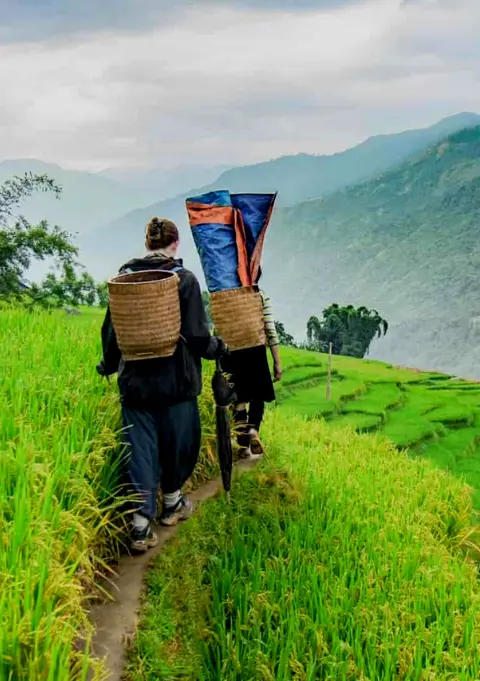 1 day experience
Moderate to challenging
Cultural immersion & active adventure
Rice fields, valleys & villages
​Private tours
Vegan-friendly
Sapa 2 Day Tours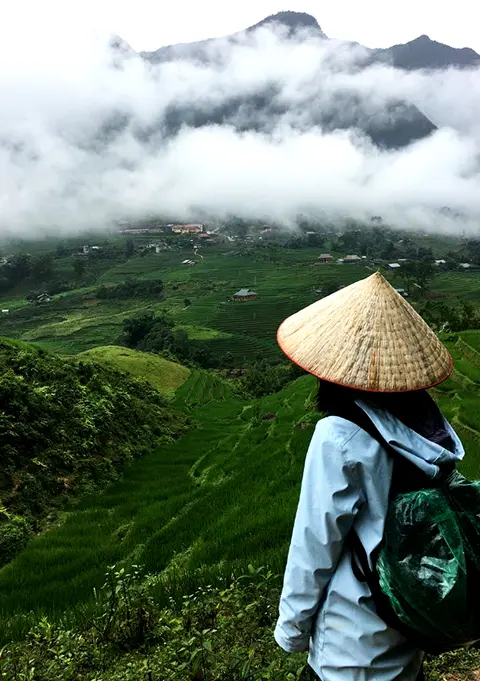 2 days 1 night experience
Moderate to challenging
Cultural immersion & active adventure
Mountains, valleys, rice fields and villages
​Private tours
Vegan-friendly
Sapa 3 Day Tours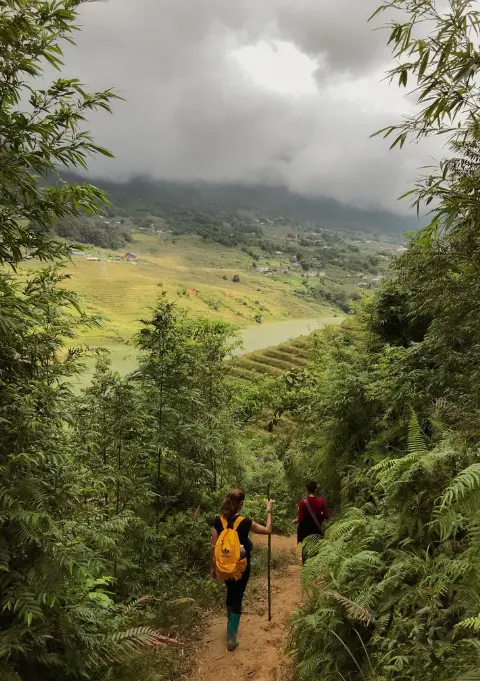 3 days 2 night experience
Moderate to challenging
Cultural immersion & active adventure
Mountains, valley, rice fields & villages
​Private tours
Vegan-friendly
Sapa 4 Day Tours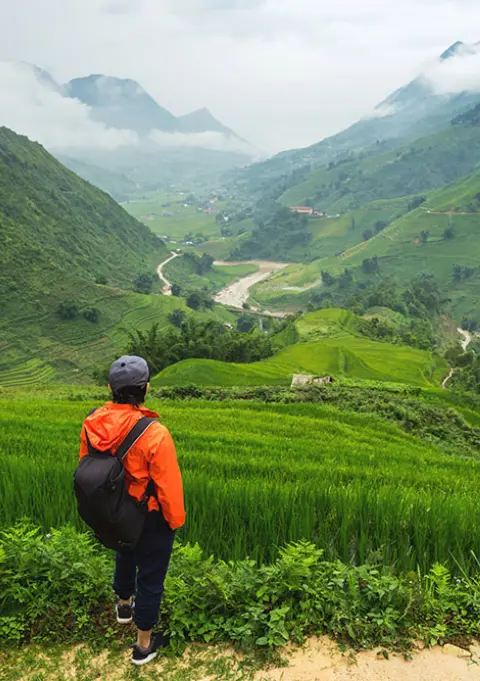 4 days 3 night experience
Moderate to challenging
Cultural immersion & active adventure
Mountains, valleys, rice fields & villages
​Private tours – Less Touristic
Vegan-friendly