Recently updated on April 4th, 2023 at 04:49 pm
Are you ready to explore the ever-changing weather in Sapa, Vietnam? From its highest peaks of Fansipan Mountain down to its sunlit valleys, the climate here is captivating. As a climatologist, I can tell you that no two mouths are alike and there's something for everyone! Let me take you through all 12 months of the year so you can plan your trip with confidence.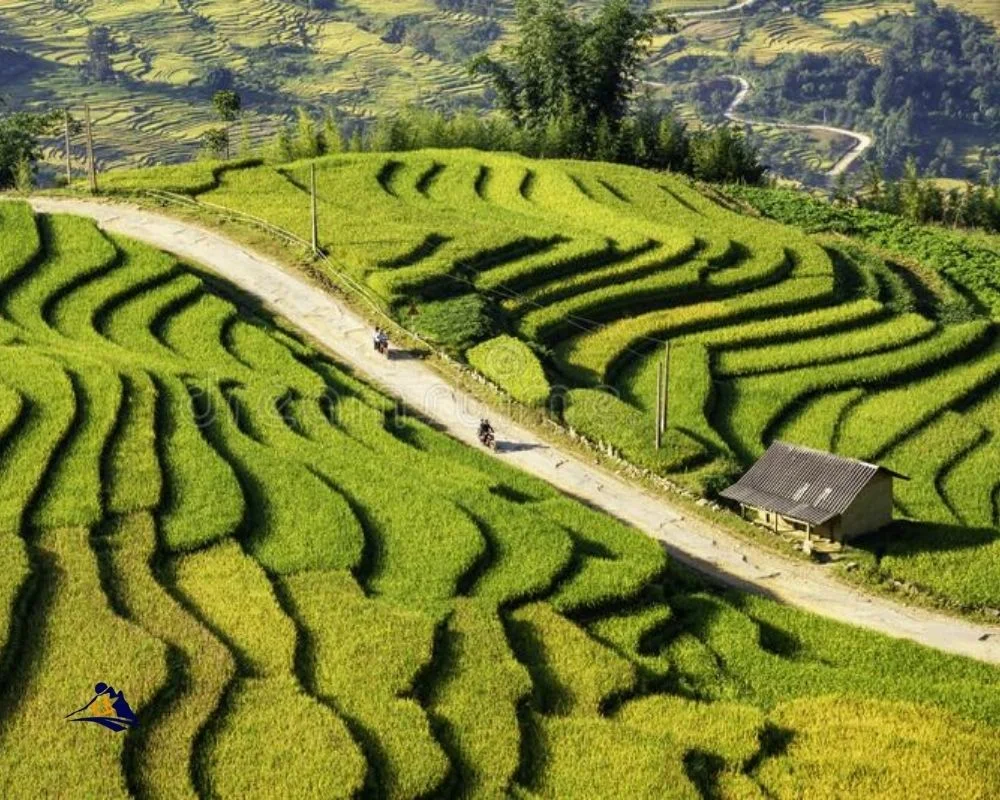 This article will provide an overview of what to expect when it comes to weather conditions throughout different times of the year in Sapa. You'll learn about average daily temperatures, precipitation levels, humidity, and more. With this information at hand, you can create a truly unique experience tailored to your preferences–you won't have to worry about getting stuck indoors due to inclement weather or struggling through sweltering heat waves during your stay!
Ready for some adventure? Grab a cup of tea and let's dive into exploring Sapa's diverse climates month by month!
Sa Pa Weather – Geographical Location
Sapa, located in the Northwest of Vietnam, is a stunning mountain town set in amongst breathtakingly beautiful green valleys. This charming area is situated in a mountainous terrain filled with lush vegetation and rolling hills that are guaranteed to take your breath away. The region enjoys a tropical climate, making it an ideal destination for those who seek respite from busy cities. Its unique location places Sapa at an elevation higher than its surrounding areas, yet still close enough to enjoy warm summer temperatures during the day. With this combination of scenery and weather conditions, Sapa offers visitors something truly special. Moving on to average temperature…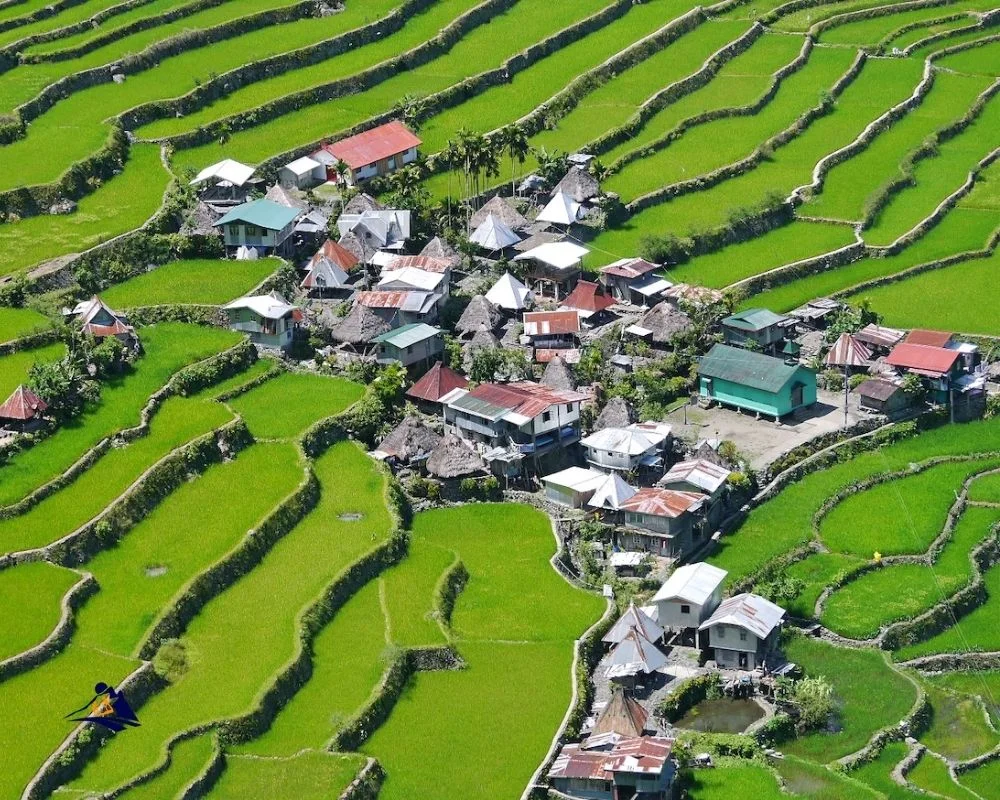 Average Temperature
Sapa, Vietnam has a temperate climate with an average temperature of 17°C (62.6°F). The Sapa temperature by month range throughout the year is from 10-22°C (50-71.6°F), resulting in two distinct seasons: dry and wet.
In terms of monthly temperature averages, January is the coolest month at 13°C (55.4 °F) while April is the warmest, reaching up to 22°C (71.6 °F). In between those months, the average temperatures hover around the midpoint of 16-18°C (60.8–64.4 °F). This makes Sapa one of the most comfortable climates in Southeast Asia all year long.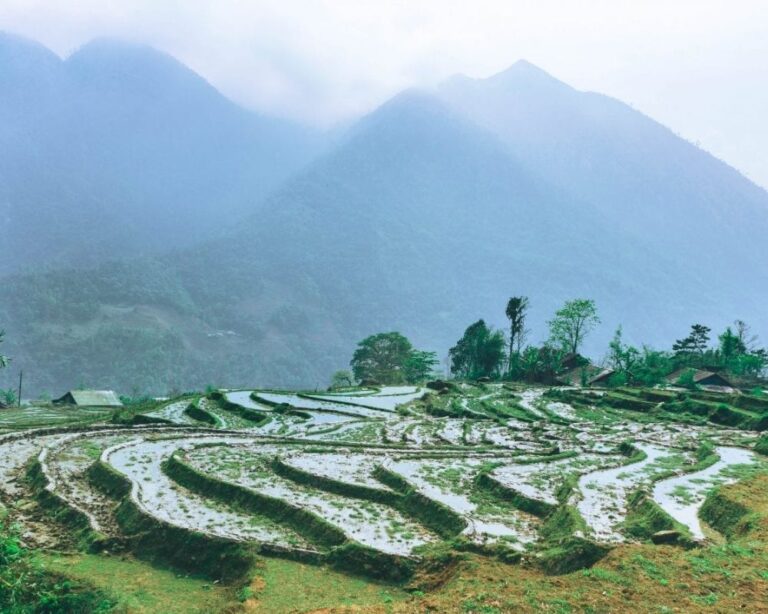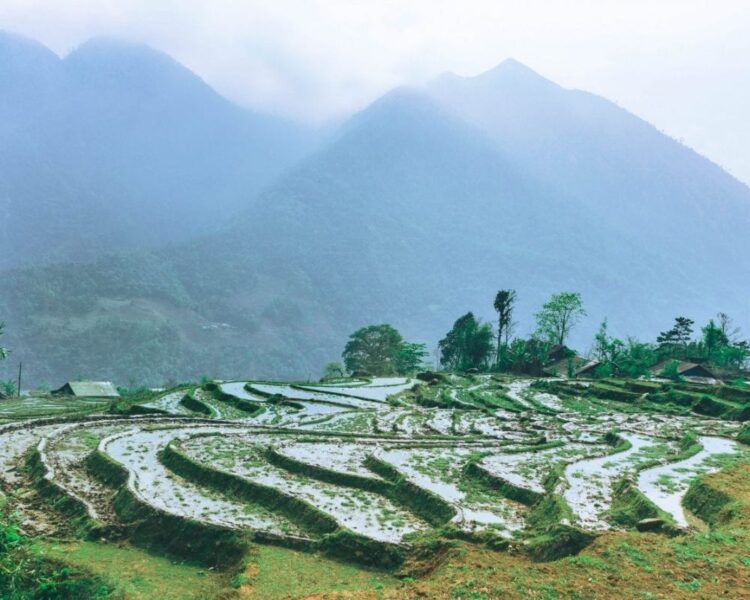 The weather in Sapa can often change quickly as it experiences low-pressure systems during both its wet and dry seasons which bring sudden showers or cloudless days respectively. As such, travelers are advised to pack for any possible conditions that could arise during their stay there.
With this knowledge about Sapa's temperature averages, visitors now have a better idea of what kind of clothing they need to bring when visiting this charming city nestled among the mountains in northern Vietnam before delving into patterns of rainfall prevalent in this region.
Rainfall Patterns
The Sapa region experiences a vast range of precipitation levels that vary from month to month and season to season. Locals, visitors, and farmers alike need to understand rainfall patterns to make informed decisions on activities or crops. To paint an accurate picture, here are four observations:
Rainfall ranges between 60mm-150mm during summer months (June – August).
October receives the most monthly rain up to 200mm per month.
Winter (December – February) has the lowest annual rainfall averaging around 30mm each month.
The wettest periods occur when wet monsoon winds arrive in May and September producing heavy downpours.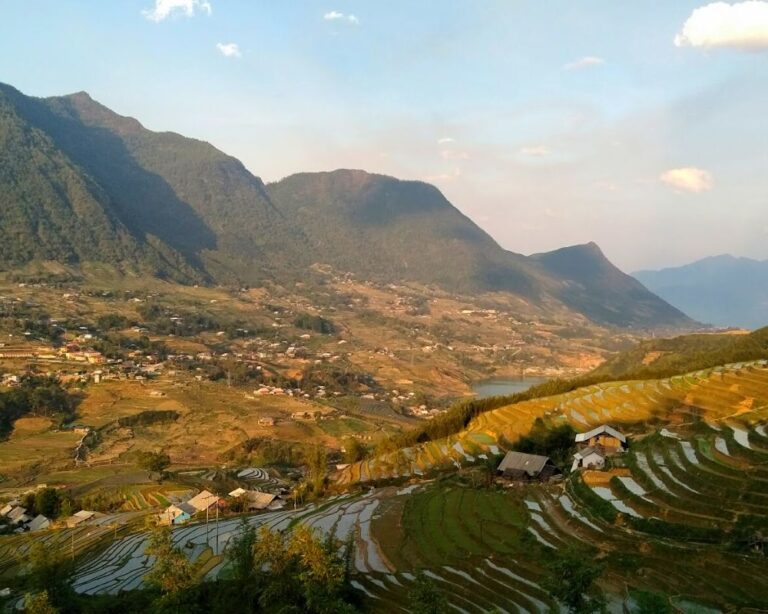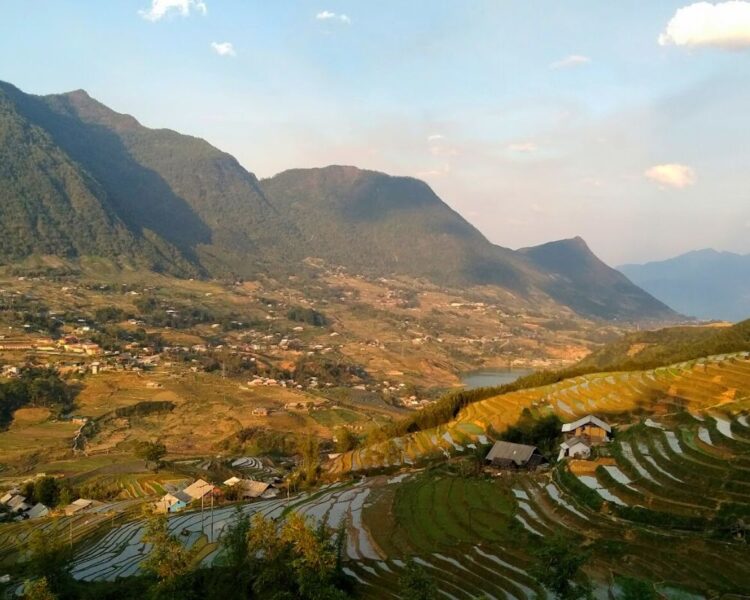 Given these insights, we can conclude that throughout the year there are stark differences in seasonal rainfall which affects both temperature and humidity levels across Sapa. In addition to this natural cycle of dryness and wetness, climate change may also have an impact over time on local weather conditions. With great variations in yearly total precipitation amounts ranging anywhere from 600mm – 1200mm, residents need to be aware of conscious much water their environment needs as well as what kind of adaptations they should prepare for if any changes arise due to extreme weather events caused by global warming phenomena. As such knowledge is key when preparing for future seasons ahead, understanding the nuances of regional humidity will add another layer to creating a complete mental map of Sapa's unique climate characteristics.
Humidity – Climate Weather Averages In Sapa
Humidity is an integral part of the climate in Sapa, as it can significantly influence temperatures and other weather conditions. It refers to the amount of water vapor present in the air, which is measured by humidity levels or percentages, relative humidity, dew point temperature, and absolute moisture content. The following table highlights the average monthly humidity levels for Sapa:
| Month | Relative Humidity (%) | Dew Point (°C) | Air Moisture Content (g/m³) |
| --- | --- | --- | --- |
| Jan | 75 | 9 | 6 |
| Feb | 76 | 10 | 7 |
| Mar | 72 | 11 | 8 |
| Apr | 74 | 12 | 9 |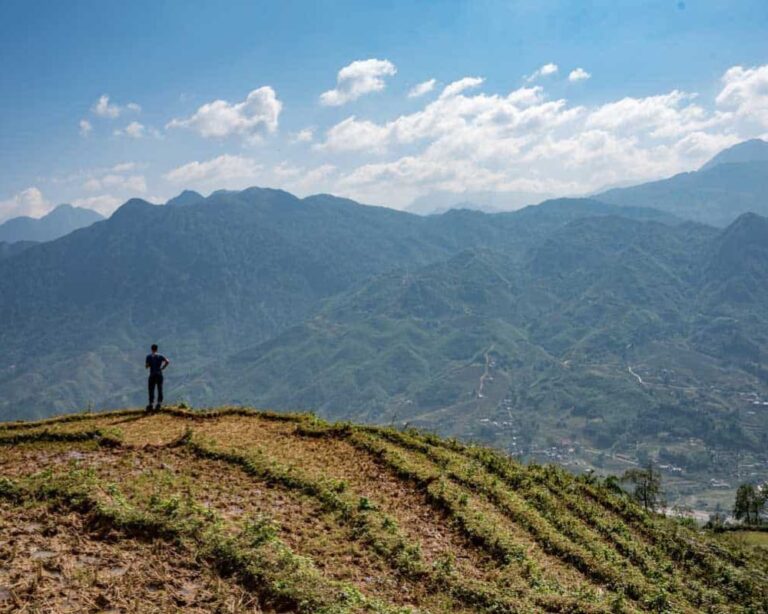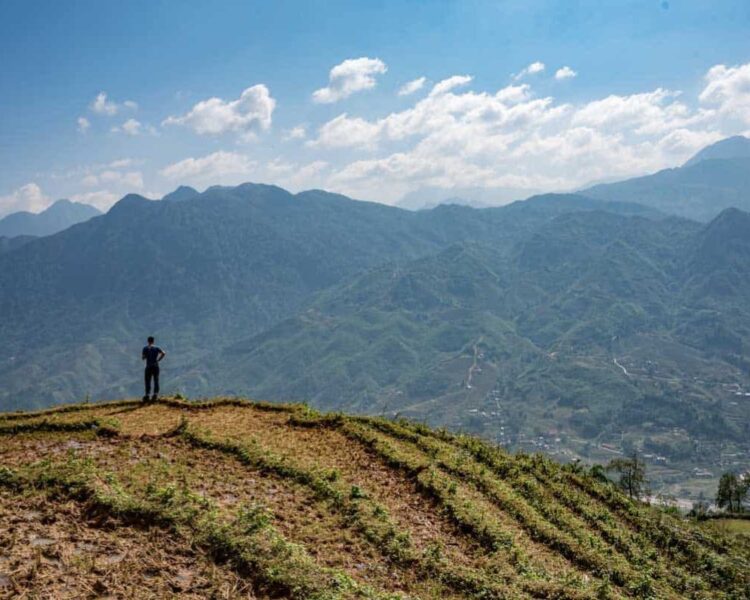 The maximum monthly humidity level usually occurs during July with a mean value of 82% while the minimum often happens in January at around 73%. Generally speaking, April through September sees higher than normal levels of humidity due to increased rainfall. From October until March, however, these values tend to stay between 70-75%. With this information, one can infer that when visiting Sapa during summer months expect high amounts of air moisture leading to more humid days. To best prepare for such climates make sure to bring clothes appropriate for hot and damp environments. As we move on from this topic towards 'wind direction and speed' be aware that different winds exert varying effects on humidity and thus might modify our overall experience.
Wind Direction And Speed
Wind direction and speed is an important factors to consider when assessing the Sapa weather. The wind patterns in this region are quite variable, ranging from light easterly breezes during winter months to more vigorous northwesterly during summertime. The wind speed tends to be higher on average in the evening hours, with gusts reaching up to 15 knots at times. In terms of temperature changes, winds can help keep temperatures cooler or warmer depending on their direction and strength.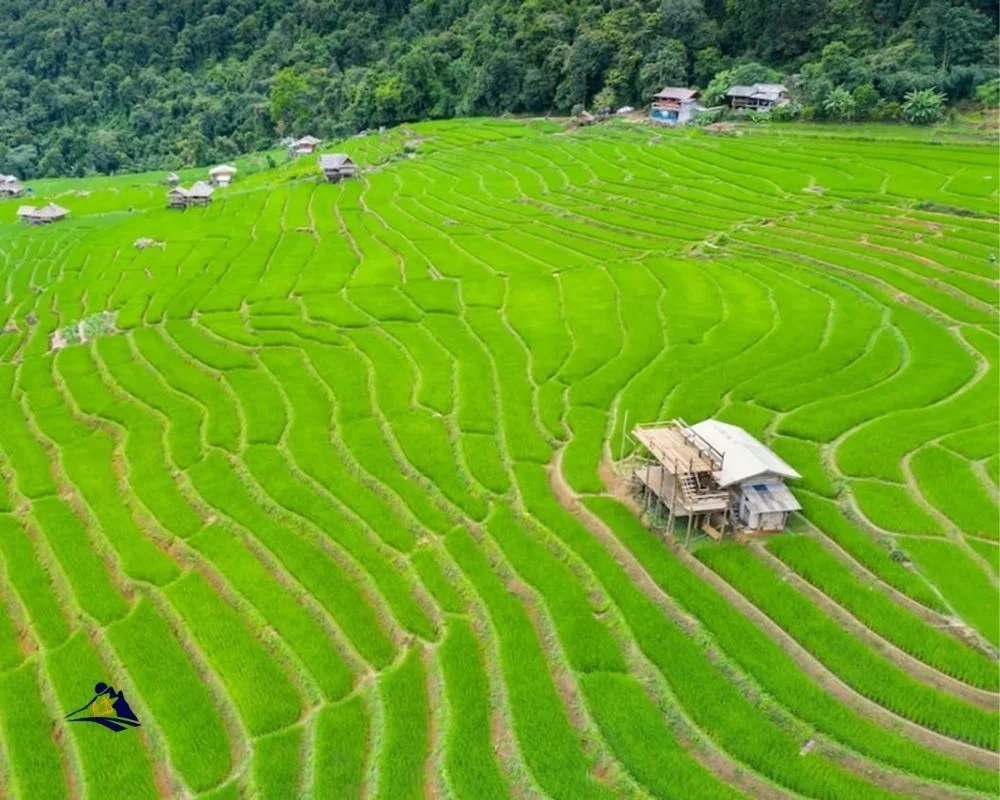 Rainfall conditions also depend largely on prevailing wind directions. For example, northeasterly trade winds bring periods of heavy rain during the wet season while southeasterly monsoon winds tend to have less rainfall associated with them. Additionally, cold fronts that move through the area often carry strong westerly winds which can cause significant precipitation events throughout the year.
Overall, wind direction and speed play a key role in determining the overall Sapa weather pattern. As such, residents and visitors alike need to stay informed about current conditions so they can make appropriate decisions regarding outdoor activities or protection against extreme weather events like storms or floods. With all this said, let's now turn our focus toward how many sunshine hours per day Sapa experiences each month of the year.
Sunshine Hours Per Day
The sun is an essential part of the weather and its presence can be seen in every season. Understanding how much daily sunshine we receive across a year can provide insight into seasonal factors that affect our climate. The average amount of monthly sunshine varies significantly depending on location, but the general trend is for more hours of sunlight during summer months and less during winter months.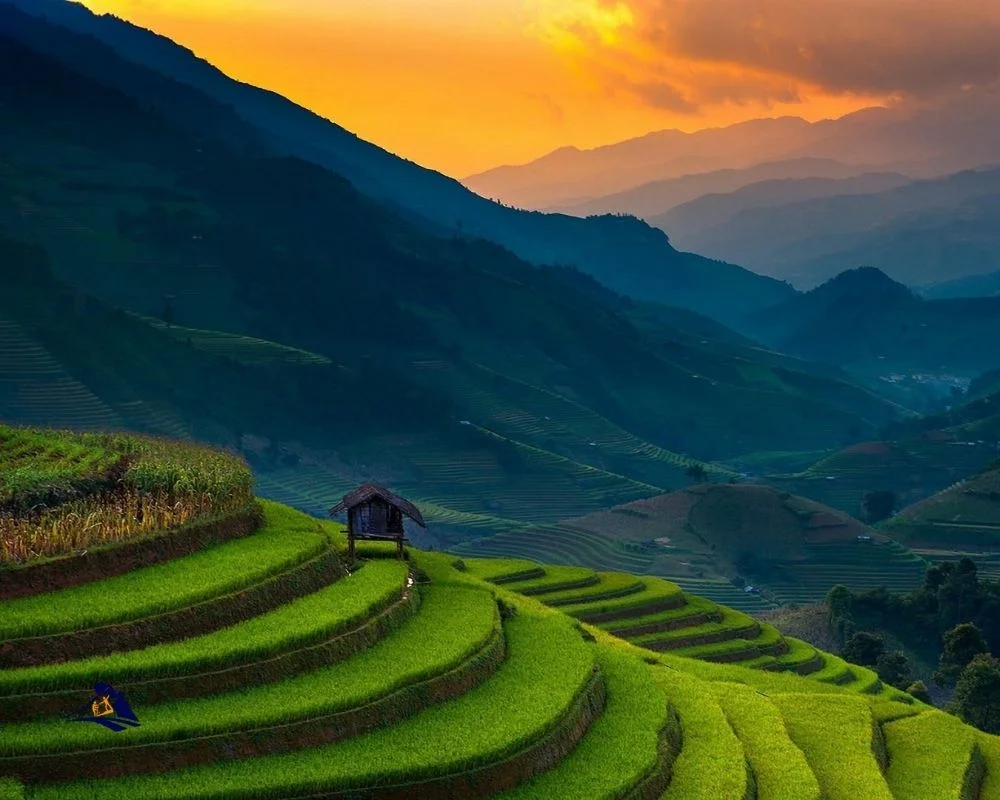 At certain locations, such as the tropics or desert regions, it's possible to get consistently high levels of daily sunshine throughout the year with little variation between seasons. However, most places experience fluctuations from one month to another when analyzing their sunshine duration statistics.
Calculating the number of sunshine hours per day at a given location requires measurements over some time. This data can then be used to determine average hourly sunshine totals giving us an indication of yearly sunshine trends in our area. Knowing this information helps us prepare for activities outdoors like picnicking or gardening accordingly.
Sapa 1 Day Tours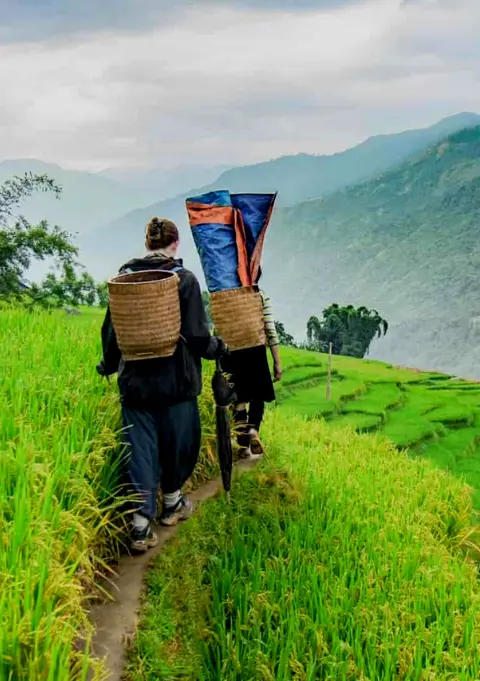 1 day experience
Moderate to challenging
Cultural immersion & active adventure
Rice fields, valleys & villages
​Private tours
Vegan-friendly
Sapa 2 Day Tours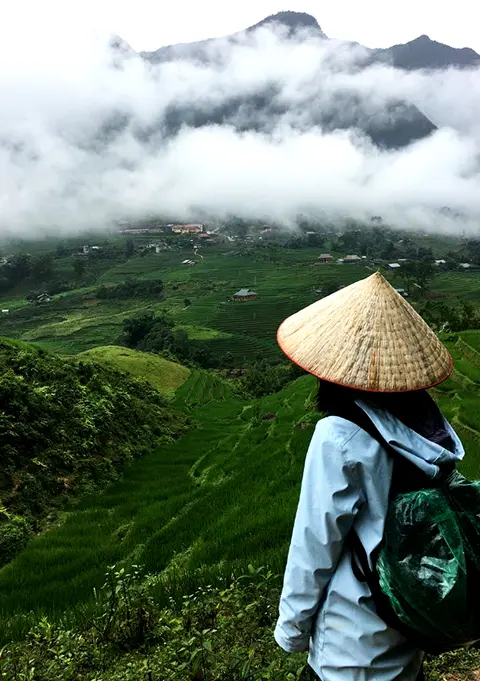 2 days 1 night experience
Moderate to challenging
Cultural immersion & active adventure
Mountains, valleys, rice fields and villages
​Private tours
Vegan-friendly
Sapa 3 Day Tours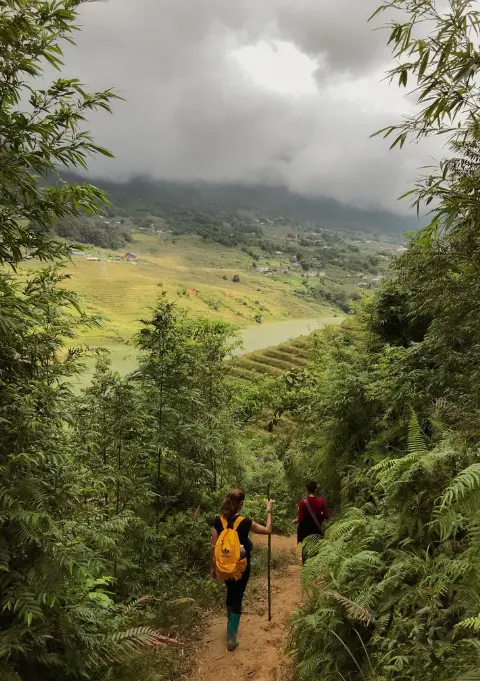 3 days 2 night experience
Moderate to challenging
Cultural immersion & active adventure
Mountains, valley, rice fields & villages
​Private tours
Vegan-friendly
Sapa 4 Day Tours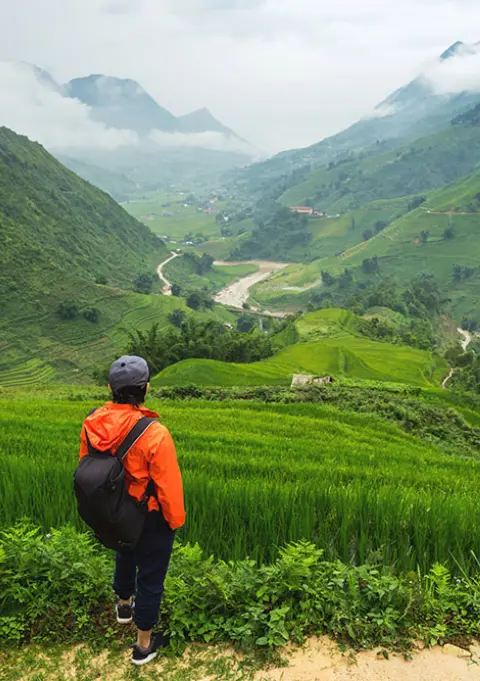 4 days 3 night experience
Moderate to challenging
Cultural immersion & active adventure
Mountains, valleys, rice fields & villages
​Private tours – Less Touristic
Vegan-friendly
Seasonal Factors
Sapa experiences a range of seasonal variations throughout the year. Temperature fluctuations are most extreme during spring and autumn when temperatures can vary from mild to cold in just hours. During summer months, daytime highs reach into the mid-20s Celsius with overnight lows around 15 degrees Celsius. Winter is quite cool, with temps reaching as low as 0 degree Celsius at night and rarely above 13 degrees Celsius during the day. The monsoon season brings heavy rainfall between June and August, while snowfall amounts remain minimal due to Sapa's elevation relative to the rest of Vietnam. Daylight hours also vary greatly throughout the year, ranging from 8–9 hours in winter up to 12–13 hours in summertime. These factors must be taken into consideration when planning your trip to Sapa — particularly if you plan on engaging in outdoor activities like hiking or trekking. With this information about weather conditions in mind, let's look at what clothing you should bring for your stay in Sapa.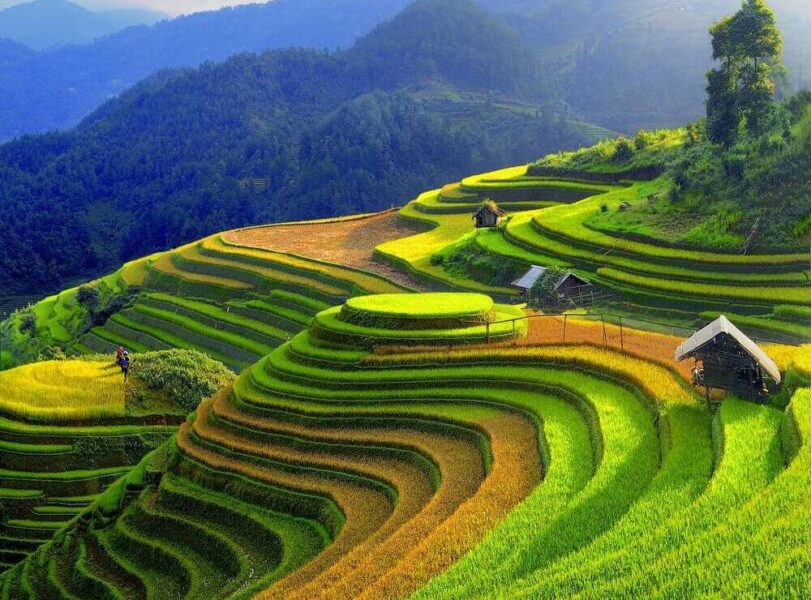 Clothing Recommendations
In January, February, and March in Sapa, it is quite cold. Weatherproof clothing should be worn to stay warm during this time. Layers are ideal for these months as temperatures can vary greatly from day to day. Lightweight jackets that still provide enough insulation will help keep people comfortable throughout the season. When planning a trip to Sapa at this time of year, make sure to pack additional items such as hats and gloves along with waterproof jackets to protect against rain or snow.
As the weather warms up from April through June, people may want to bring lighter-weight clothing options for their travels in Sapa. While temperatures remain cool compared to other parts of Vietnam, having layers available allows travelers to adjust their clothes depending on how hot or cold they get throughout the day. Waterproof jackets should also be considered since there can be some rain showers during these months.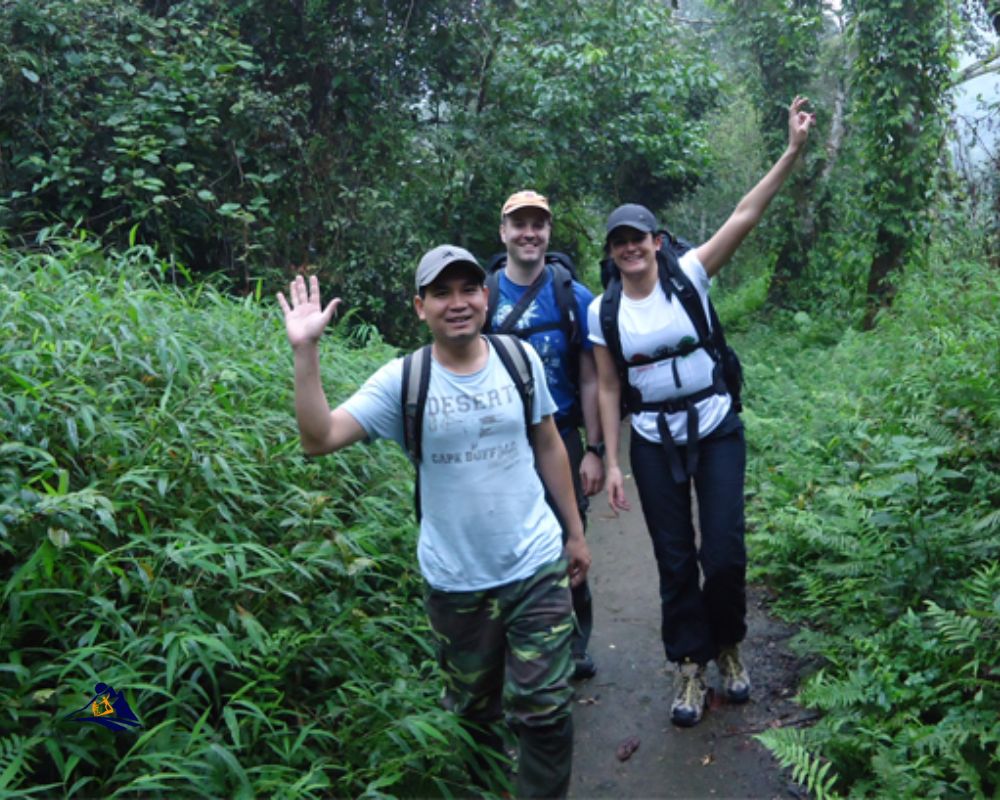 From July until December, visitors should plan by bringing warmer garments like sweaters and jeans as well as heavier coats if needed. It's important not only to dress appropriately but also to have access to cold-weather gear when spending time outdoors. Lastly, don't forget your hat and gloves! This way you'll be prepared no matter what kind of weather comes your way while visiting Sapa over the coming months. With all that said and done, let's move on to popular activities each month…
Sapa 1 Day Tours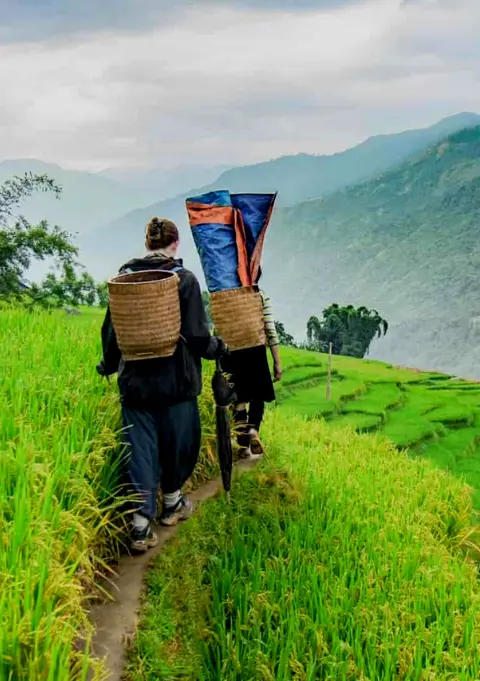 1 day experience
Moderate to challenging
Cultural immersion & active adventure
Rice fields, valleys & villages
​Private tours
Vegan-friendly
Sapa 2 Day Tours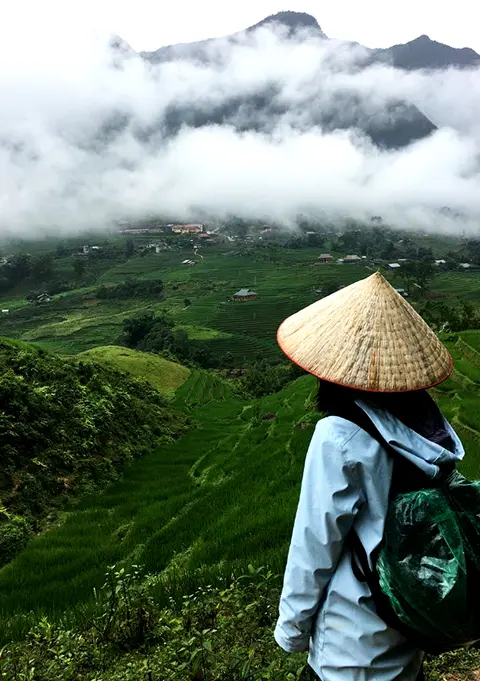 2 days 1 night experience
Moderate to challenging
Cultural immersion & active adventure
Mountains, valleys, rice fields and villages
​Private tours
Vegan-friendly
Sapa 3 Day Tours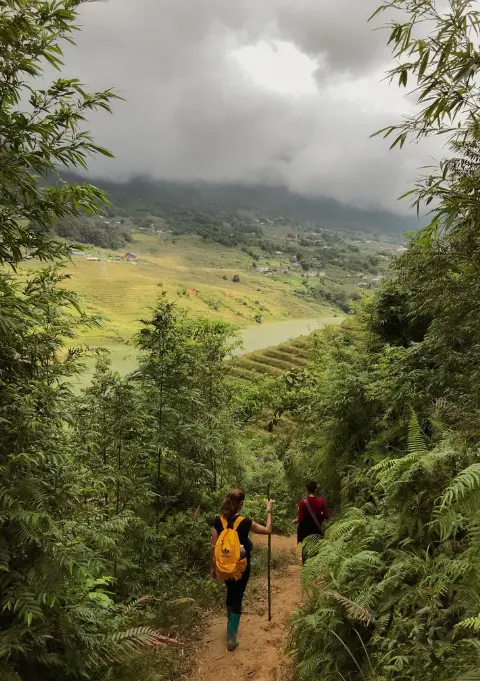 3 days 2 night experience
Moderate to challenging
Cultural immersion & active adventure
Mountains, valley, rice fields & villages
​Private tours
Vegan-friendly
Sapa 4 Day Tours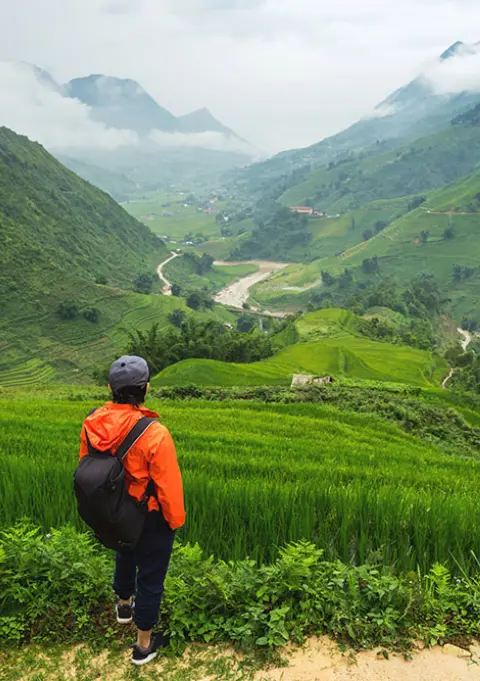 4 days 3 night experience
Moderate to challenging
Cultural immersion & active adventure
Mountains, valleys, rice fields & villages
​Private tours – Less Touristic
Vegan-friendly
Popular Activities In Each Month
As the weather in Sapa changes throughout the year, so do popular activities for tourists. From hiking and sightseeing to camping and biking, there is something for everyone to enjoy no matter when they visit this Vietnamese mountain town.
In January and February, temperatures are cool with an average of around 16°C (61°F), making it a great time of year for outdoor adventures such as trekking through nearby rice terraces or taking part in some sapa sightseeing tours. It's also possible to go on bike rides along trails that wind their way up and down hillsides, offering stunning views along the way.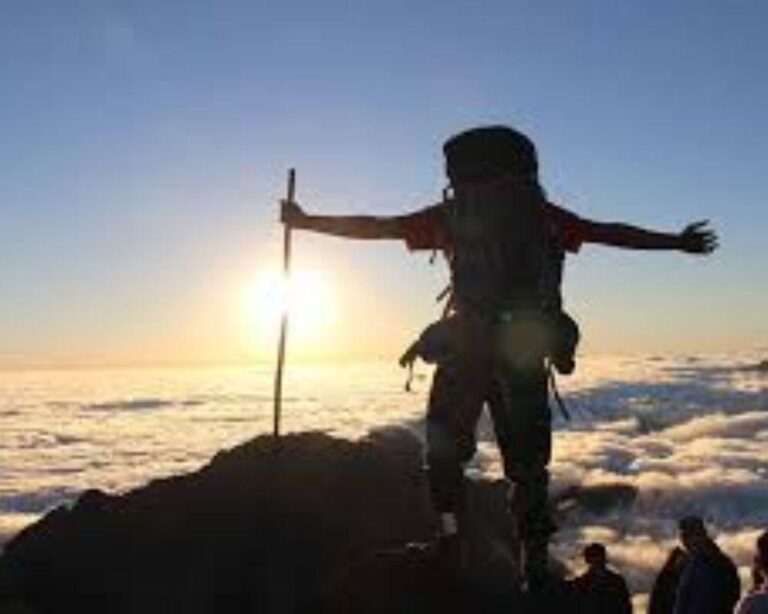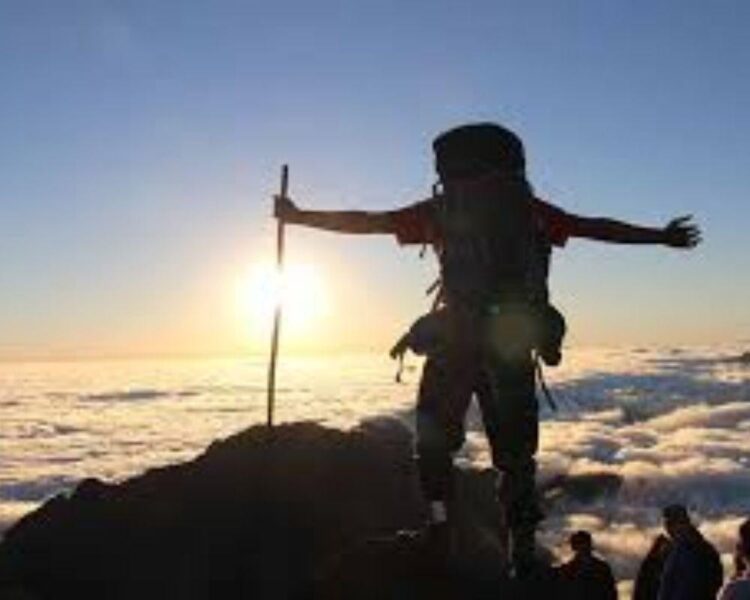 From March to May, temperatures start to rise but remain pleasant enough for those who want to explore more of what Sapa has to offer. Hiking around Fan Si Pan Mountain becomes especially popular during these months; its highest peak stands at 3143m (10298ft). There are plenty of shorter routes available too, perfect for casual hikers looking for a stroll through nature's beauty. Those who prefer staying closer to ground level can take advantage of the area's many cycling paths lined with lush greenery and vibrant blooms. Campers will be happy to know that during this period firewood is abundant meaning they can easily find fuel if they plan on spending a night outside under the stars.
Fansipan Hiking 1 Day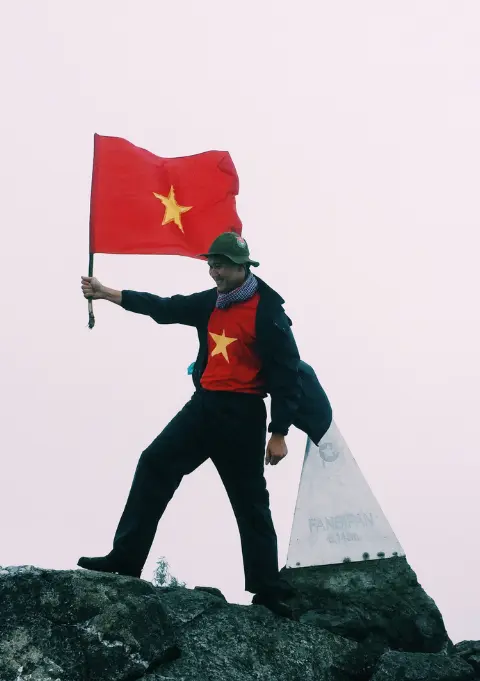 1 day fansipan experience
Moderate to challenging
Cultural immersion & active adventure
Visit Fansipan, highest mountain of Indochina
​Private tours
Vegan-friendly
Fansipan Trekking 2 Days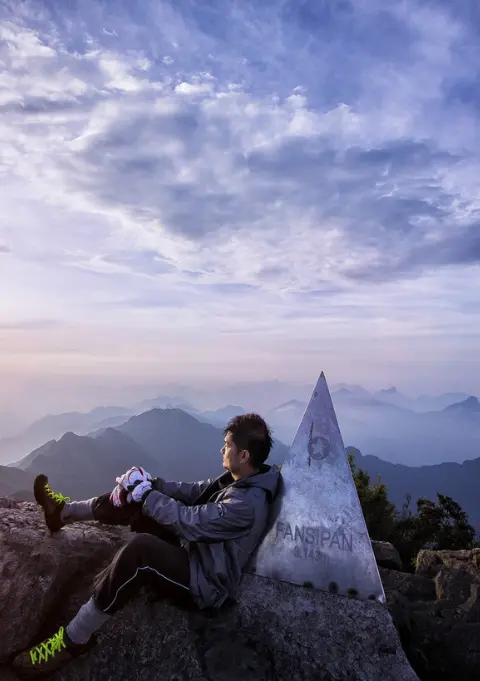 2 days 1 night fansipan experience
Moderate to challenging
Cultural immersion & active adventure
Visit Fansipan, highest mountain of Indochina
​Private tours
Vegan-friendly
Buy Cable Ticket Online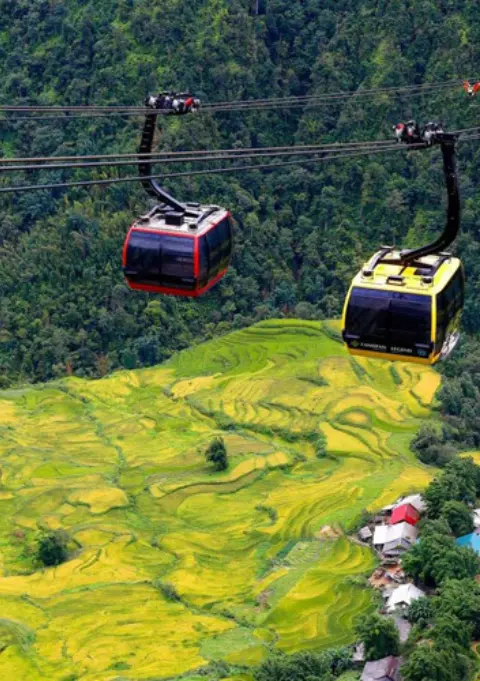 [QR Code] Buy Fansipan Cable Car Tickets Online
Non-refundable
Present your e-voucher
Fixed-day ticket
Admission with voucher
June marks the beginning of the wet season which lasts until September and sees significantly higher levels of rainfall than any other time of year. This doesn't have to put an end to your holiday plans though – locals often use this opportunity to set out umbrellas while exploring local markets or wander off-the-beaten-track areas where few tourists venture into. For visitors hoping to stay dry yet still experience all that Sapa has to offer there are several indoor activities worth considering such as visiting museums or attending cultural events like traditional festivals.
With so much variety on offer throughout each month, there's never been a better time than now to plan a trip you won't soon forget!
Travel Tips
When it comes to traveling in Sapa, there are some important tips to consider. Preparing the right gear is essential for a successful trip; you'll need items such as comfortable clothing, waterproof shoes, and a good raincoat. Additionally, researching transportation options can save travelers time and money. There are public buses that offer economical travel throughout the city, but they don't always meet their schedules or take routes through all parts of town. Hiring private transport costs more but offers convenience and flexibility – plus you won't have to worry about transportation cost fluctuations due to seasonality or availability issues.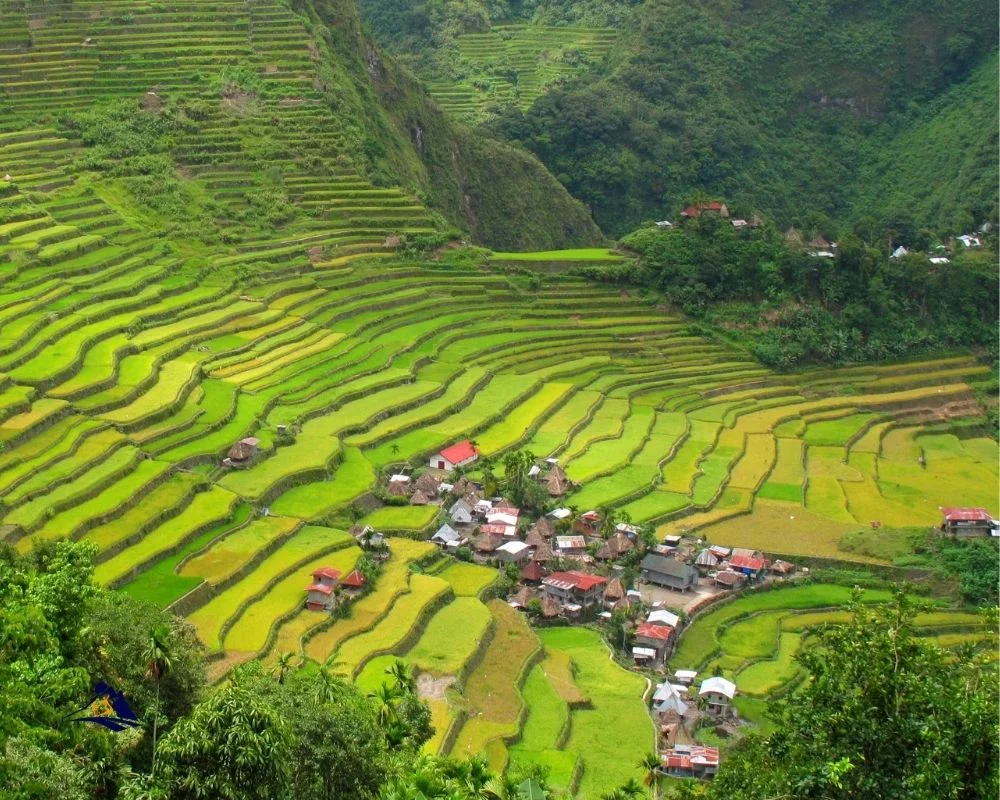 Ultimately, it's best to plan when visiting Sapa so you know exactly what kind of weather you'll encounter each month. With these helpful travel tips at your disposal, you're well-equipped to make the most out of your next adventure!
Sapa Weather In 12 Months Frequently Asked Questions
What Is The Best Time Of Year To Visit Sapa?
When it comes to planning a trip, the best time to visit Sapa is one of the most important decisions. The weather in Sapa can vary significantly from month to month and so understanding when Sapa's annual temperature peaks will help travelers decide when to go for the best experience possible. When considering the peak tourist season for Sapa, several factors need to be taken into account such as average temperatures throughout the year, rainfall amounts, and humidity levels.
Sapa's annual temperature ranges between 11°C (52°F) – 19°C (66°F). Generally speaking, December through February offer cooler temperatures with an average low of around 10°C. In contrast, April through October tends to be much warmer months with temperatures reaching up to 25°C (77°F), making this period particularly ideal for those looking for some sunshine during their travels.
Rainfall also plays an important role in determining when is the best time to visit Sapa and visitors should plan accordingly if they wish to avoid wetter periods. July tends to have more rain than other times of year but still offers plenty of sunny days too; however, March and May may be better suited for avoiding any heavy showers due to their lower precipitation rates compared with other months. Additionally, humidity levels reach highs of 85% in June and lows of below 50% in December which could affect how comfortable you feel during your stay depending on personal preference.
Visiting Sapa at the right time ensures that travelers get the most out of their journey by having access to ideal conditions and maximizing their enjoyment while being able to explore all that this destination has to offer without worrying about adverse weather conditions or overcrowded tourist spots! By following a reliable travel guide like this one, tourists can make sure they find the perfect balance between comfort and adventure during their holiday in beautiful Sapa!
What Is The Coldest Month In Sapa?
When it comes to the coldest month of the year in Sapa, one can't help but marvel at its climate conditions. Winter takes hold as temperatures range from 8° C to 15° C and can dip lower depending on weather patterns. Although not cold by many standards, winter is still a force to be reckoned with here.
The sights that come along with this season make up for the chill; snow-capped mountains wrap around tourists like an icy embrace while trees sparkle in their snowy coats. As days get shorter and nights longer, one can find shelter in cozy cabins or nearby villages where locals welcome guests with a warm smiles and hearty food.
Sapa provides a unique opportunity for travelers looking for an adventure off the beaten path that isn't too far away from home. With its temperate fluctuations throughout the year, visitors are sure to experience something special during every visit regardless of when they choose to go. From discovering hidden gems tucked away in valleys shrouded by misty clouds to savoring delicious local dishes, there's always something new in store!
Are There Any Hotels Or Resorts Located In Sapa?
Are there any hotels or resorts located in Sapa? When talking about the location of this small town, situated among the mountains and valleys of northern Vietnam, it's no surprise that numerous accommodation options exist. From luxury hotels to local guest houses, Sapa offers a variety of places for travelers looking for a little respite from their journey.
Hotels are abundant in the area, ranging from five-star establishments with all the amenities one could want to more affordable bed & breakfasts where you can get a good night's rest without breaking your budget. Many of these locations offer breathtaking views of the surrounding countryside and promise an unforgettable experience during your stay. Additionally, some resorts have been built around natural hot springs which provide guests with relaxing baths after days spent exploring the nearby attractions.
For those who prefer something different than what traditional lodging has to offer, there are plenty of unique camping sites available throughout Sapa. Whether you're looking for an overnight stay under canvas or longer stays surrounded by nature, these campsites provide visitors with an opportunity to explore further into Vietnam's wild landscape while still enjoying all the benefits that come with having access to modern comforts and conveniences – like electricity and running water!
No matter what type of accommodation you choose when visiting Sapa, whether it be a luxurious hotel or rustic campsite, you'll find yourself immersed in its beauty and culture as well as gaining insight into life amongst rural Vietnamese communities. With such picturesque scenery surrounding each option available here, it won't take long before you're feeling right at home!
Do I Need A Visa To Visit Sapa?
Traveling to Sapa in Vietnam requires that visitors consider the visa requirements for entry. For most foreign travelers, a visa is necessary before arriving in Sapa. Here are some important points regarding visas and visiting Sapa:
– All visitors must apply for a valid visa through their local Vietnamese Embassy or Consulate before traveling to Sapa.
There are different types of visas available depending on how long you plan to stay and what activities you will be engaging in while there.
– Visa applications may take up to two weeks to process so it's important to make sure your application is submitted early enough.
– Foreigners should contact the tourist information office at the airport when they arrive to find out more about any additional regulations or restrictions that might affect them while in Sapa.
As a climatologist, I recommend all those who wish to visit this beautiful region of Vietnam do their research ahead of time and ensure all required documents and forms have been properly completed before arrival, as this can help expedite entry into the country and provide peace of mind during travel preparations.
It's also helpful for visitors with limited knowledge of Vietnam's customs laws and regulations, to seek advice from knowledgeable sources such as embassy personnel or tourist offices located within the country itself; since these resources can lend valuable insights into navigating local bureaucracies quickly and efficiently – ultimately providing an enjoyable experience for everyone involved!
Are There Any Outdoor Activities I Can Do In Sapa?
When it comes to outdoor activities in Sapa, the possibilities are almost endless. From hiking and camping to river rafting, mountain biking, and bird watching, there's something for everyone here! The weather in this beautiful mountainous region is ideal for enjoying nature year-round. Let's take a look at what you can expect from each season:
– Starting with spring, temperatures begin to rise as the days become longer and more pleasant. Birdwatching becomes popular around mid-spring, along with other outdoor activities like hiking and camping. If you're an experienced hiker who loves challenging terrain, then this is the perfect time of year for you!
– In summer, high altitudes bring cooler temperatures than lower elevations. While still warm during the day, evenings tend to be much cooler – great news if you plan on camping or doing any type of physical activity outdoors. Additionally, watersport activities such as kayaking and river rafting reach their peak during these months due to increased water levels and calmer currents.
– Autumn marks the beginning of cool air filled with fragrant aromas that make Sapa especially appealing. Mountain biking trails open up all over the area so visitors can explore its beauty without having to worry about heat exhaustion or dehydration. Hiking trails also remain accessible throughout fall; however, some areas may close off after heavy rainfalls which usually occur towards late autumn/early winter.
– Wintertime brings snowfall but doesn't let that stop your plans from visiting Sapa! Temperatures usually stay between -2°C (30°F) and 12°C (53°F). This makes it an excellent place for exploring via snowshoes or skis while taking in breathtaking views of white landscapes stretching far into the horizon.
So no matter when you decide to visit Sapa, there will always be plenty of opportunities for outdoor fun! Whether it's birdwatching or mountain biking in spring or skiing during winter, Sapa has something special waiting just around every corner – ready to offer unforgettable experiences full of adventure and excitement.
Conclusion
The answer to the question of when it is best to visit Sapa depends on individual preference. Generally speaking, however, most people find that the months from April through October are the ideal time for visiting this beautiful region in Vietnam. The coldest month in Sapa is January, with temperatures dropping as low as 35 degrees Fahrenheit (1 degree Celsius). Fortunately, there are several hotels and resorts located in and around Sapa so visitors can stay warm at night if they choose to come during the winter months.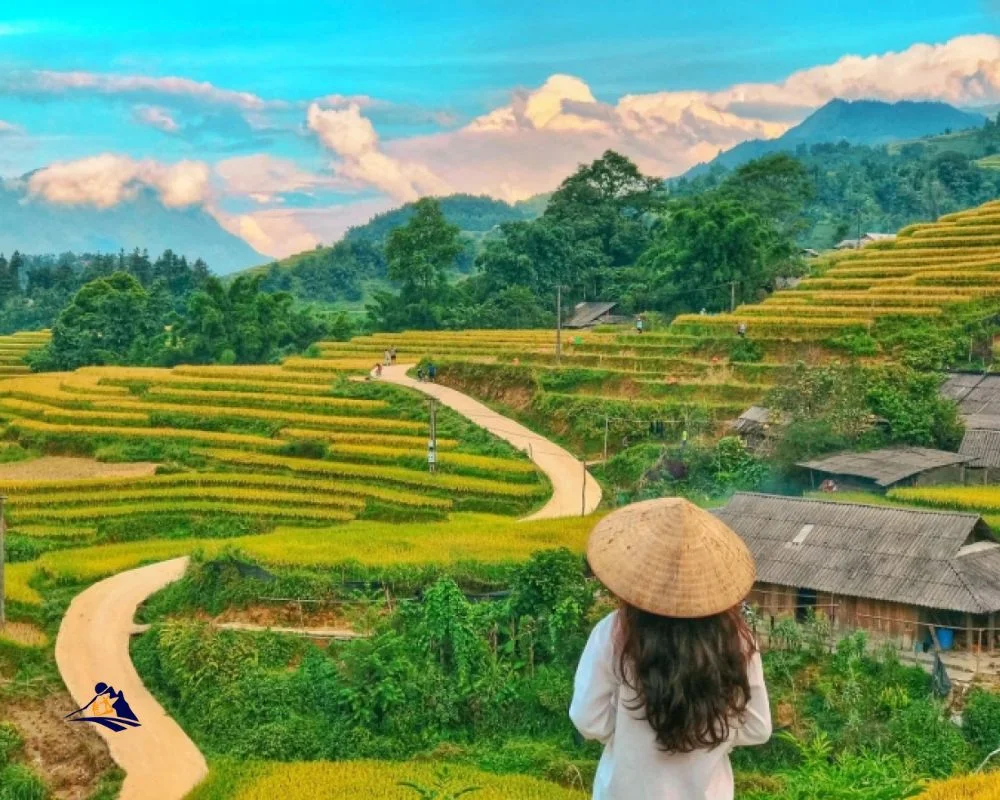 For those who want to explore more of what Sapa has to offer beyond just sightseeing, there are plenty of outdoor activities that visitors can enjoy year-round. For example, a hiker might take advantage of the temperate climate between June and September to climb Fansipan Mountain or trek around Muong Hoa Valley. Visitors should note that a visa may be required depending on their country of origin; check local laws before planning your trip!
Overall, no matter which season you choose for your vacation in Sapa, you're sure to have an unforgettable experience due to its stunning natural beauty and abundance of activities available all year round. With careful preparation and packing for different weather conditions – whether it's raincoats for wetter seasons or extra layers for cooler temperatures – you'll be able to make the most out of your visit without sacrificing comfort or safety.
Sapa 1 Day Tours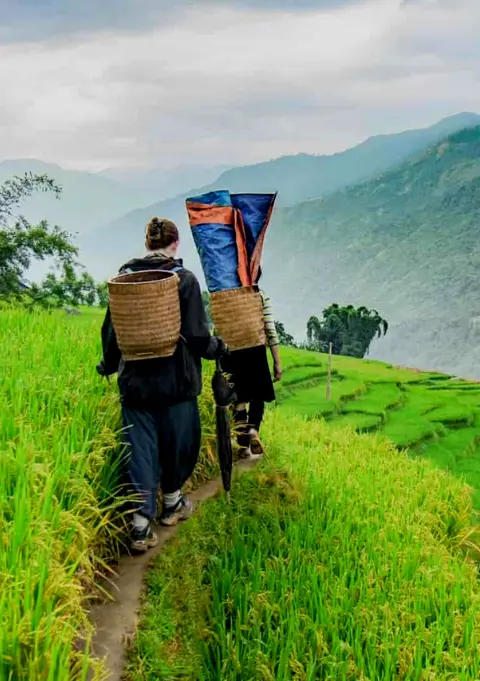 1 day experience
Moderate to challenging
Cultural immersion & active adventure
Rice fields, valleys & villages
​Private tours
Vegan-friendly
Sapa 2 Day Tours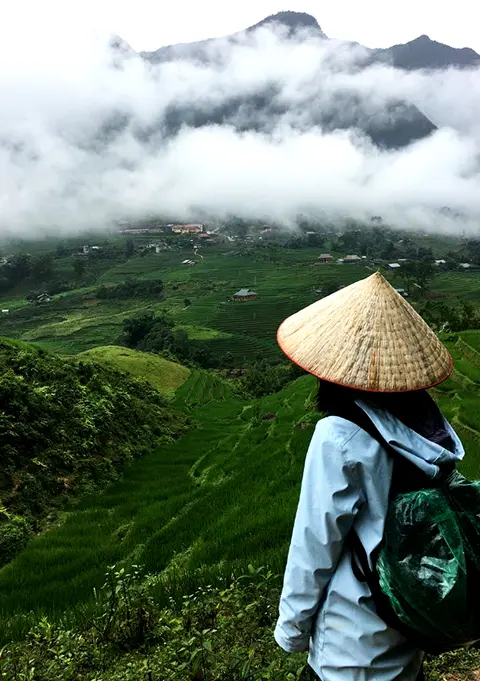 2 days 1 night experience
Moderate to challenging
Cultural immersion & active adventure
Mountains, valleys, rice fields and villages
​Private tours
Vegan-friendly
Sapa 3 Day Tours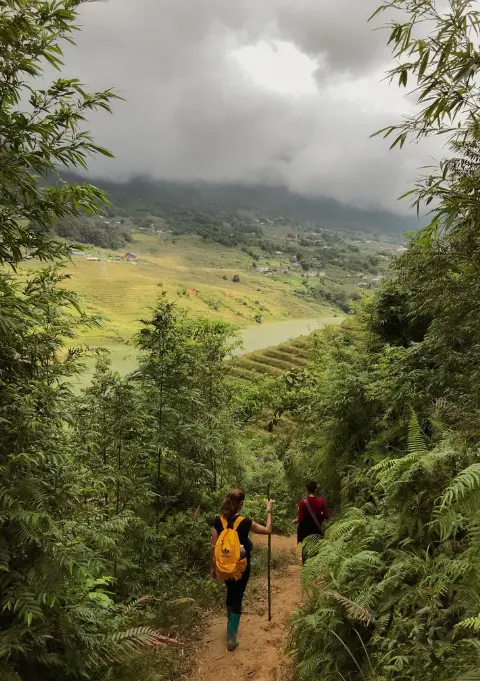 3 days 2 night experience
Moderate to challenging
Cultural immersion & active adventure
Mountains, valley, rice fields & villages
​Private tours
Vegan-friendly
Sapa 4 Day Tours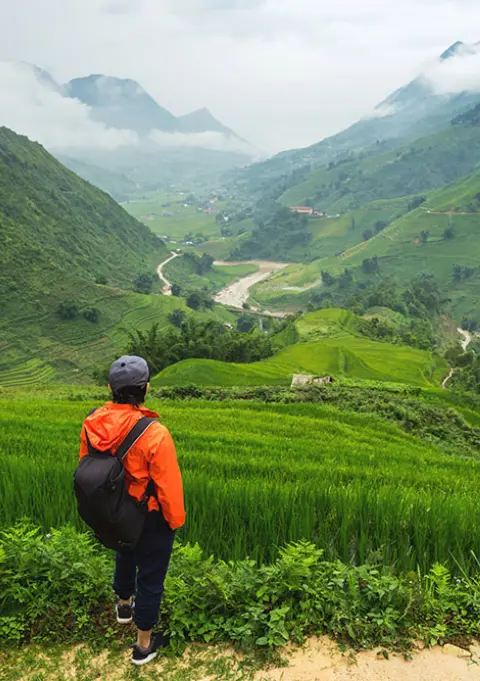 4 days 3 night experience
Moderate to challenging
Cultural immersion & active adventure
Mountains, valleys, rice fields & villages
​Private tours – Less Touristic
Vegan-friendly