Have you ever wondered what it would be like to experience a snowstorm in the breathtaking Fansipan mountain range? Or, if looking out of your window and seeing majestic snow-capped peaks is something that can happen more than once a year? Well then, buckle up because I'm here to tell you all about Fansipan weather snow!
As an adventure enthusiast who's been reporting on the Fansipan weather for many years now, I've seen some incredible sights. From thick blankets of white powdery snow covering the entire landscape to icicles dangling from tree branches – there's no denying that this place has its special kind of beauty. And with winter fast approaching, it looks like we'll get plenty of opportunities to experience this stunning scenery firsthand.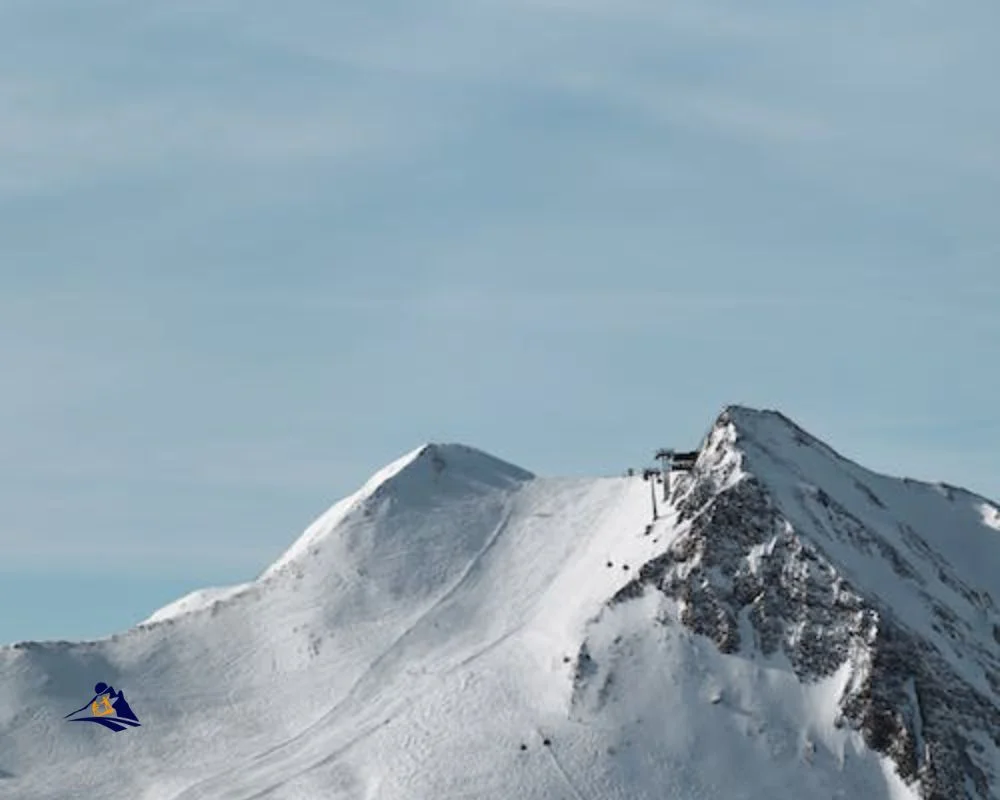 From my time spent exploring these mountains and talking to locals, I've come away with some interesting insights into how Fansipan weather behaves during the colder months. So stick around as I delve deep into everything you need to know about Fansipan weather snow!
Overview
Location Of Fansipan Mountain
Fansipan Mountain is a stunning, snow-capped peak located in the Vietnamese province of Lao Cai. The mountain lies within the Sapa district and has an elevation of 10,312 feet above sea level – making it the highest peak in Vietnam and Indochina! Fansipan's beautiful landscape attracts hikers from all around the world who come to explore its vast terrain.
The area surrounding Fansipan consists of lush vegetation that's home to many species of animals, including endangered monkeys and birds. In addition to being an incredible destination for outdoor enthusiasts, it also serves as a spiritual pilgrimage site where people make offerings to local gods.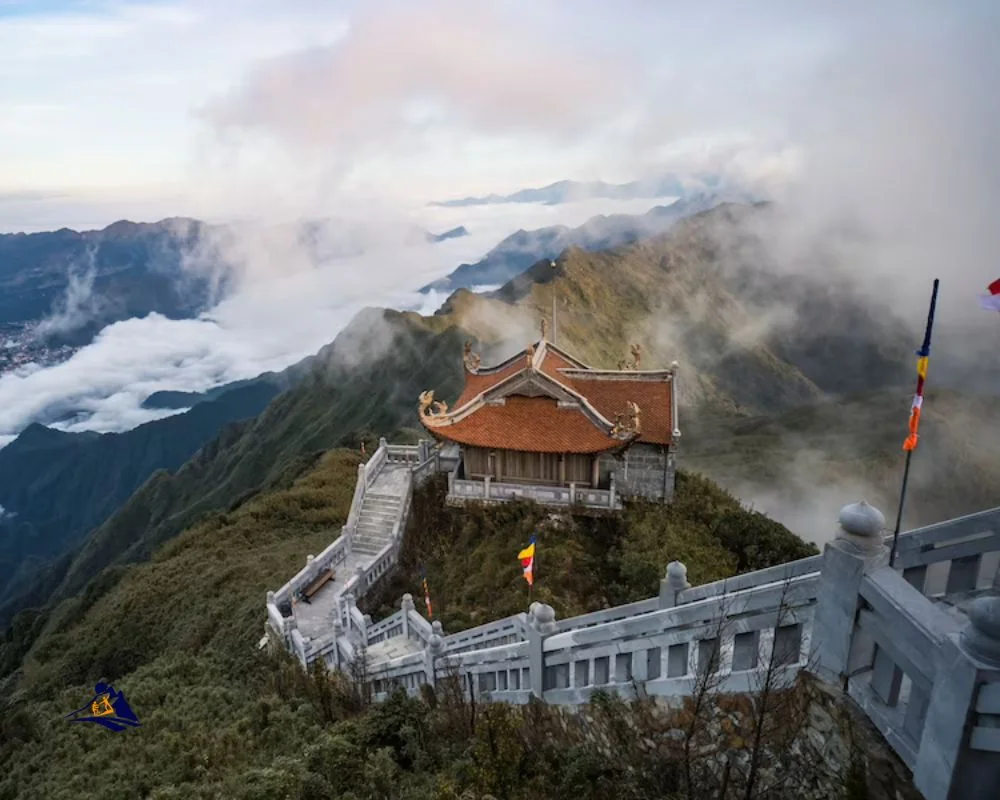 Visitors can take part in activities such as trekking along trails through dense forests or simply enjoying views from nearby towns like Ta Phin or Ban Ho. No matter which routes you choose, seeing Fansipan up close will leave you with lifetime memories. With its majestic beauty and rich cultural history, this mountain stands proudly amidst Vietnam's breathtaking countryside – beckoning adventurers everywhere to discover its wonders. As we move on to discuss variations in altitude, let us remember how fortunate we are that nature still offers us places like these…
Variations In Altitude
Are you curious about the variations in altitude on Fan Si Pan mountain? As a weather snow reporter, I have been exploring this magnificent peak and its incredible features. Here is what I can tell you:
-At 3143 meters above sea level, elevation changes of over 1000 meters occur across the entire mountain range. This means that throughout your journey up the mountain, there will be significant differences in altitude within short distances.
-The highest point of Fan Si Pan is 3143 meters above sea level, which makes it one of the tallest mountains in all of Vietnam. Therefore, you should expect to experience higher altitudes than usual when trekking to this summit!
-Altitude also affects temperatures drastically – even more so at high altitudes such as those found on Fan Si Pan. It's important to be aware of these altitude changes if you plan on visiting or climbing this majestic mountain!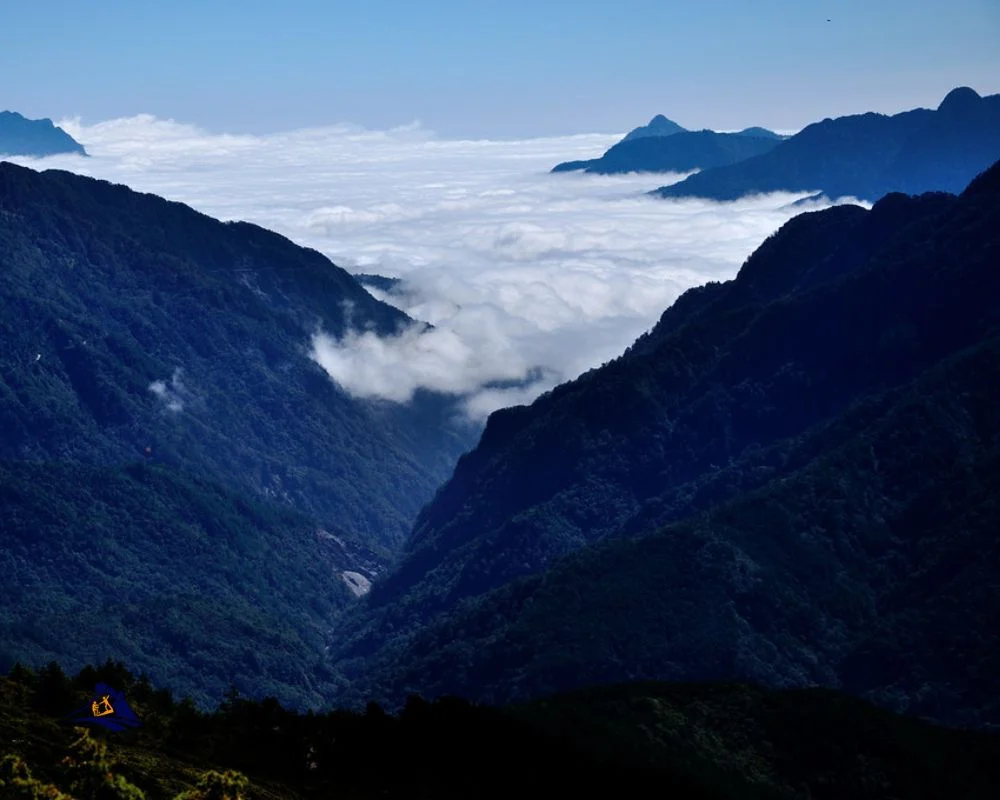 These are just some facts about the varying altitudes on Fan Si Pan Mountain; however, they give us an understanding of how much we can expect from our time here. With knowledge comes power – and now that we know something about mountain altitude variations, let's take a look at average temperature ranges for the region next!
Average Temperature Range
The temperature range of Fansipan snow can be quite varied. Average temperatures are usually between -5°C and 10°C, but they may reach as low as -20°C or as high as 15°C. This wide variation in weather temperature makes the area a great destination for winter sports enthusiasts looking for an exciting challenge! Snowfall temperatures typically range from 0 to -10°C on sunny days and may dip below -15°C during heavy snowstorms.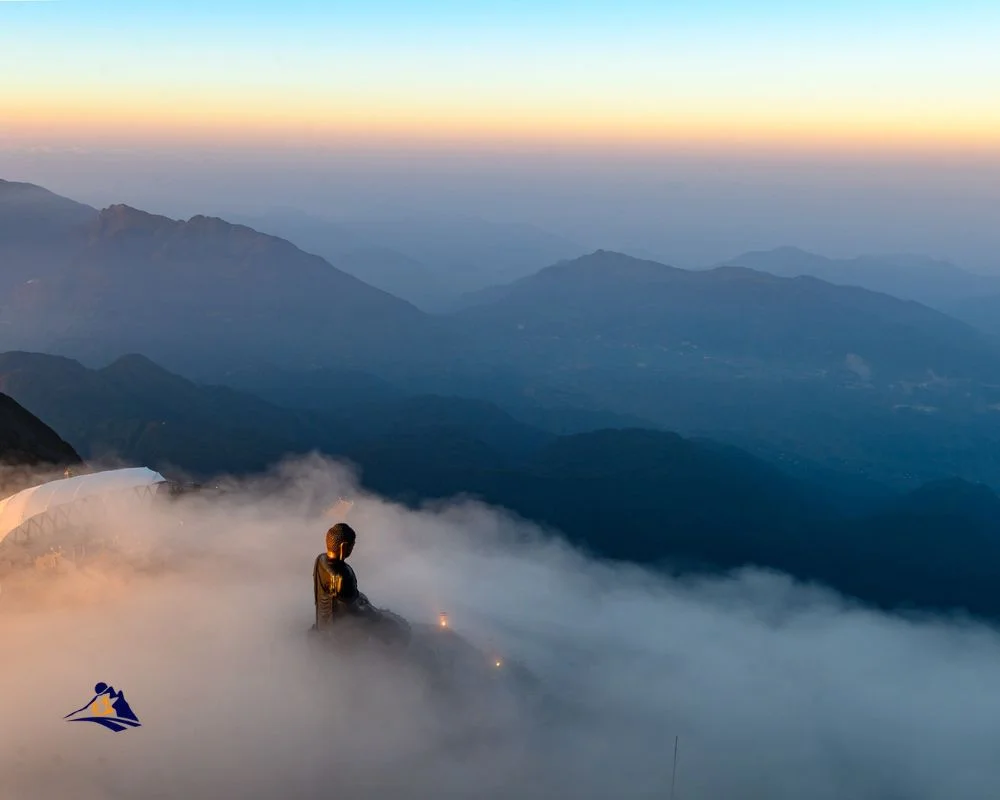 Fansipan is also known for its sharp fluctuations in temperature throughout the day, with average temps ranging from 4-7 degrees Celsius at night to up to 13-16 degrees Celsius by mid-afternoon. These rapid changes create unpredictable conditions that require skiers and snowboarders alike to stay alert and adjust their strategies accordingly.
For all these reasons, it's no wonder why Fansipan is so popular among those who crave freedom when hitting the slopes. Whether you're searching for chills or thrills, there's something here for everyone. Ready to explore what Fansipan has to offer? Let's take a look at precipitation patterns next!
Sapa 1 Day Tours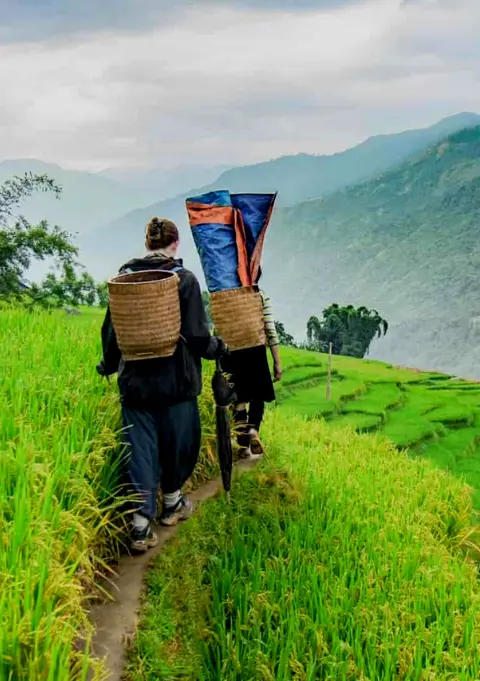 1 day experience
Moderate to challenging
Cultural immersion & active adventure
Rice fields, valleys & villages
​Private tours
Vegan-friendly
Sapa 2 Day Tours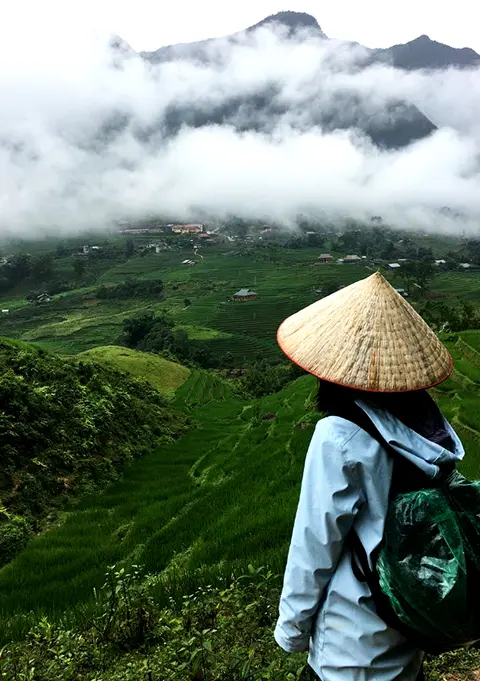 2 days 1 night experience
Moderate to challenging
Cultural immersion & active adventure
Mountains, valleys, rice fields and villages
​Private tours
Vegan-friendly
Sapa 3 Day Tours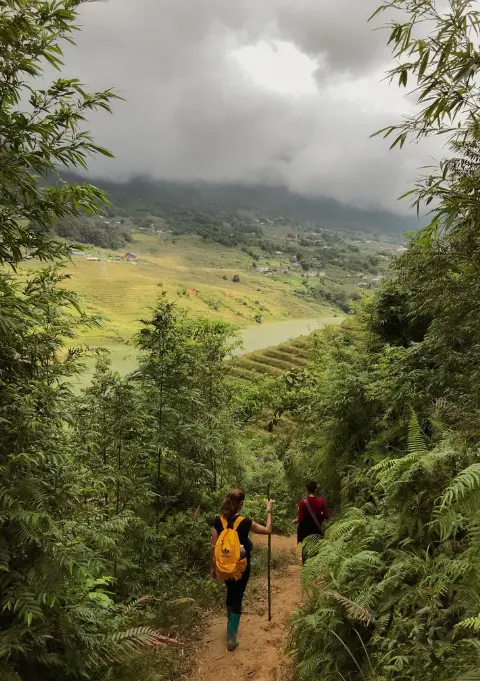 3 days 2 night experience
Moderate to challenging
Cultural immersion & active adventure
Mountains, valley, rice fields & villages
​Private tours
Vegan-friendly
Sapa 4 Day Tours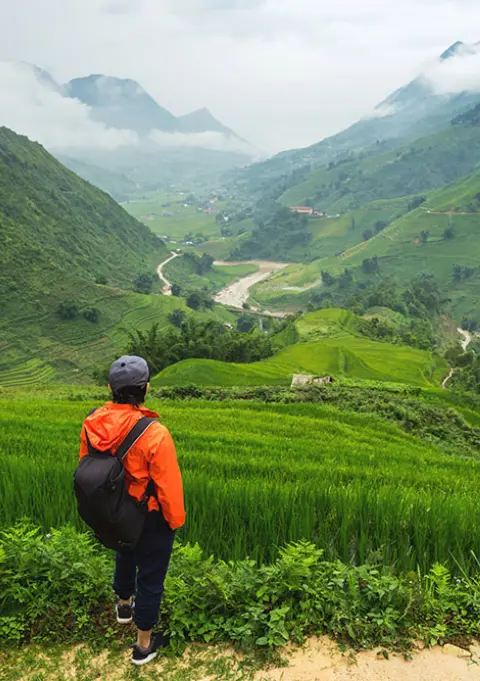 4 days 3 night experience
Moderate to challenging
Cultural immersion & active adventure
Mountains, valleys, rice fields & villages
​Private tours – Less Touristic
Vegan-friendly
Precipitation Patterns
Winter precipitation patterns in Fansipan are heavily influenced by monsoonal weather systems. Snowstorms and rainstorms can roll through the region with little warning, often accompanied by cloudbursts and downpours. The unpredictability of these winter storms makes them both exciting and dangerous for outdoor enthusiasts.
The snowfall accumulation rates vary greatly depending on how far away from the coast you are located. Areas close to the shoreline typically experience less snowfall than those further inland due to the winds coming off of the ocean waters. Additionally, some areas may be more likely to get hit by larger storm cells that come up from the south during certain times of the year as opposed to others.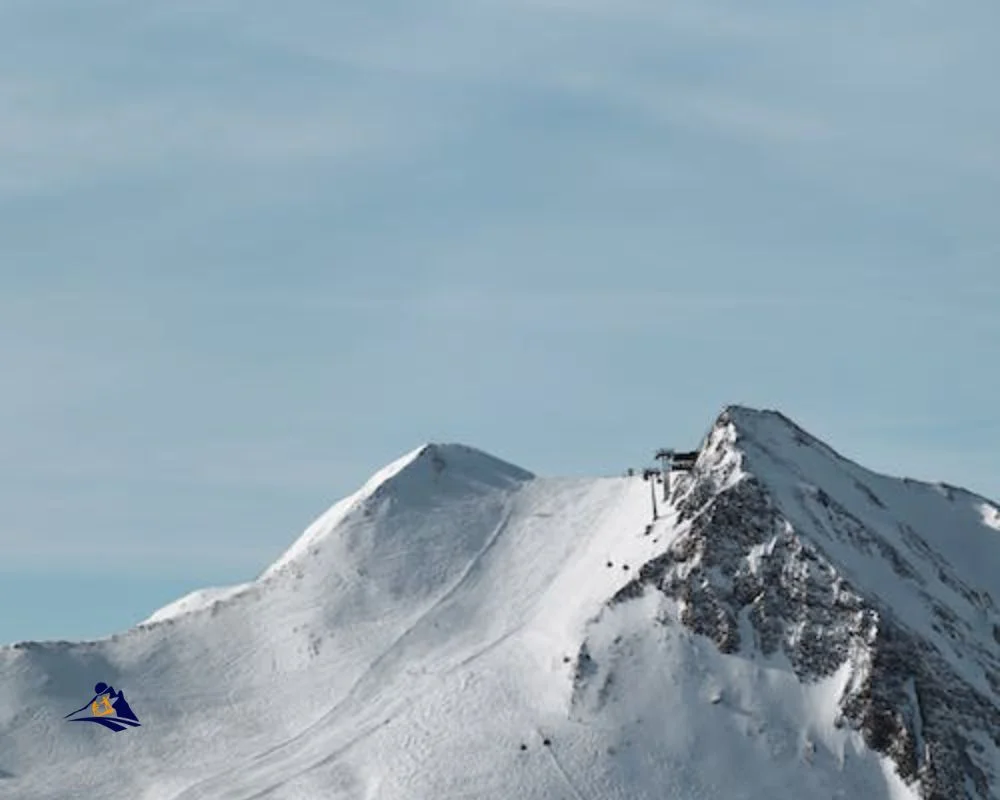 Despite this variability, it is important to remember that no matter where you are located there is always a chance of experiencing heavy snowfall or rainfall at any time of year in Fansipan. It's best to stay prepared ahead of time so you don't find yourself caught off guard! With proper planning and preparation, adventurers can enjoy all that Fansipan has to offer while staying safe in its unpredictable winter weather conditions.
Snowfall accumulation rates tell us just how much snow accumulates at different locations throughout Fansipan each season–let's take a closer look now.
Fansipan Hiking 1 Day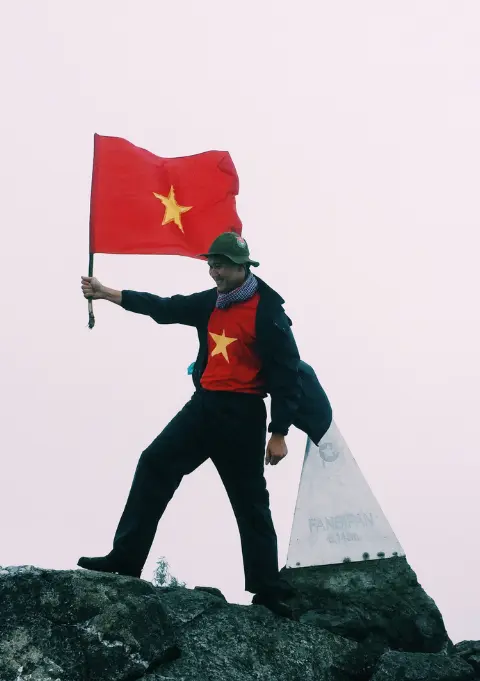 1 day fansipan experience
Moderate to challenging
Cultural immersion & active adventure
Visit Fansipan, highest mountain of Indochina
​Private tours
Vegan-friendly
Fansipan Trekking 2 Days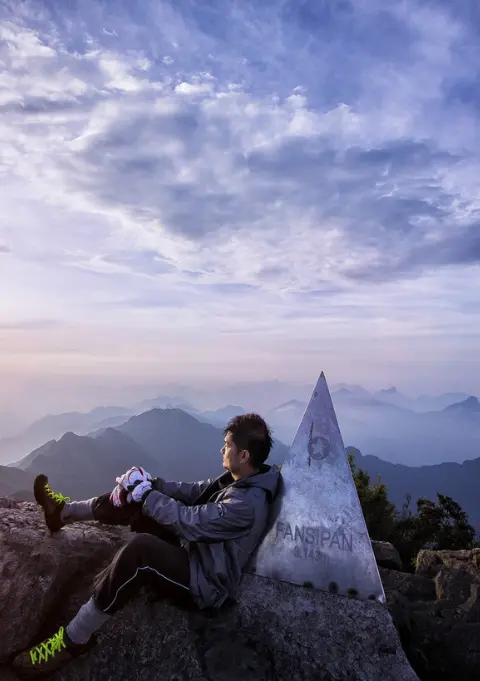 2 days 1 night fansipan experience
Moderate to challenging
Cultural immersion & active adventure
Visit Fansipan, highest mountain of Indochina
​Private tours
Vegan-friendly
Buy Cable Ticket Online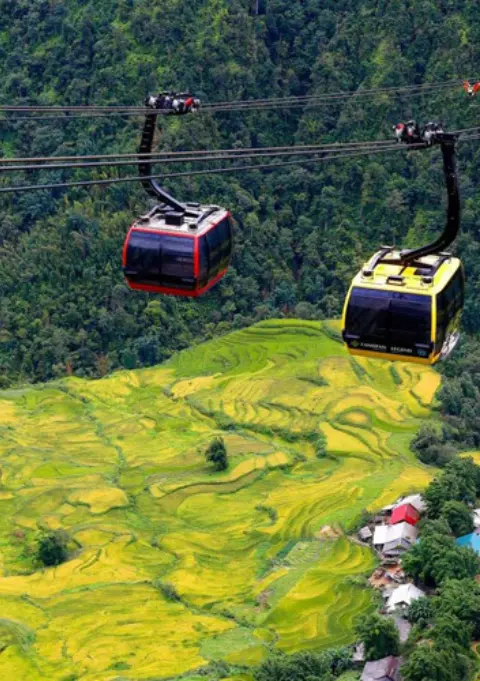 [QR Code] Buy Fansipan Cable Car Tickets Online
Non-refundable
Present your e-voucher
Fixed-day ticket
Admission with voucher
Snowfall Accumulation Rates
The snowflakes of Mount Fansipan are like little diamonds in the sky, settling down to blanket its slopes with a glimmering white. As the winter season approaches, it is important to consider how much snowfall we can expect from this beautiful mountain. We need to understand the snowfall accumulation rates and predictions so that we can prepare ourselves for whatever lies ahead.
To accurately predict Fansipan snowfall accumulations, one must take into account several variables such as temperature, wind speed and direction, atmospheric pressure, humidity levels, and dew point. By looking at these factors together and analyzing them over time, experts can make accurate predictions about how much snow will fall on Mount Fansipan during any given period. For example, if temperatures remain low while winds blow steadily across the mountaintop then more snow may accumulate than expected; however, if warmer air moves in or strong gusts occur then less snow might pile up.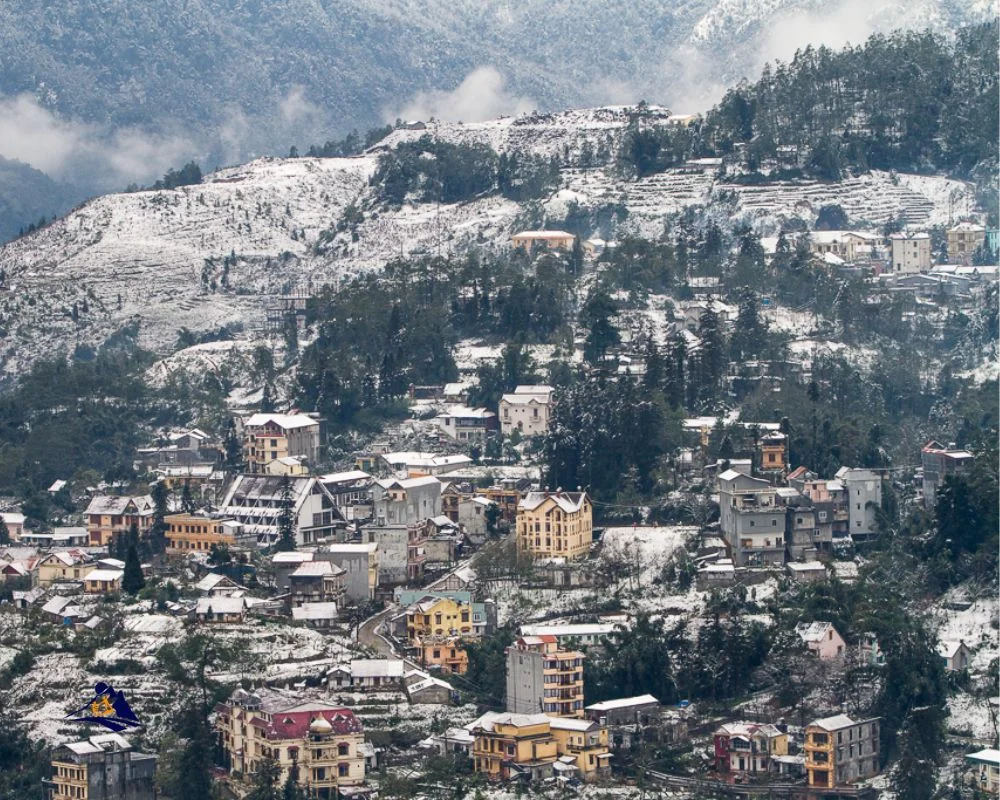 It's also important to note that due to its high elevation (3133m), Mount Fansipan often has higher-than-average amounts of snow compared to other mountains in Vietnam. This means that even small changes in temperature or wind can have an outsized effect on total accumulation figures when compared with lower elevations nearby. Because of this fact, predicting exact snowfall accumulation rates is never easy but usually quite accurate when done properly by experienced meteorologists.
With all these elements taken into consideration, we now know what to anticipate from our beloved Mountain Fansipan come wintertime: plenty of sparklingly white powdery goodness! Knowing this helps us plan for whatever Mother Nature throws at us – no matter what seasonal weather changes lie ahead!
Fansipan Hiking 1 Day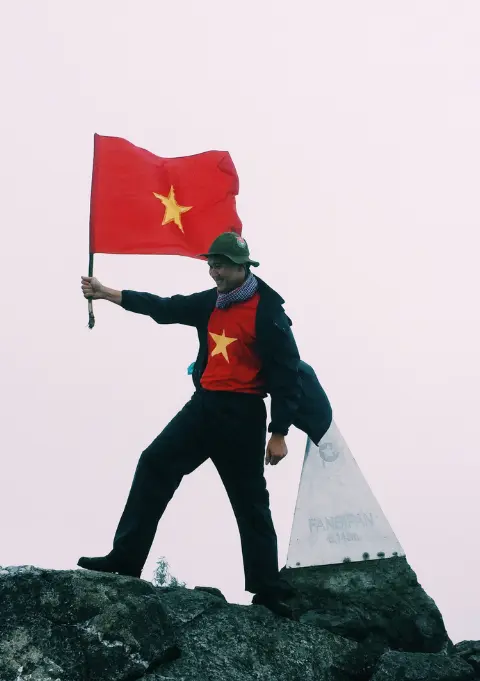 1 day fansipan experience
Moderate to challenging
Cultural immersion & active adventure
Visit Fansipan, highest mountain of Indochina
​Private tours
Vegan-friendly
Fansipan Trekking 2 Days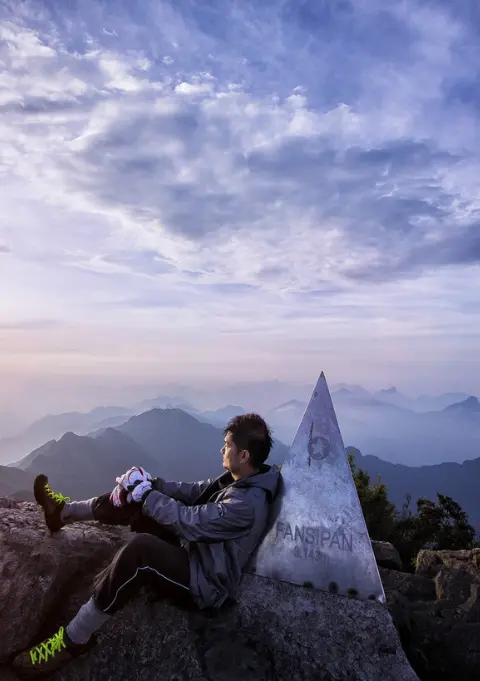 2 days 1 night fansipan experience
Moderate to challenging
Cultural immersion & active adventure
Visit Fansipan, highest mountain of Indochina
​Private tours
Vegan-friendly
Buy Cable Ticket Online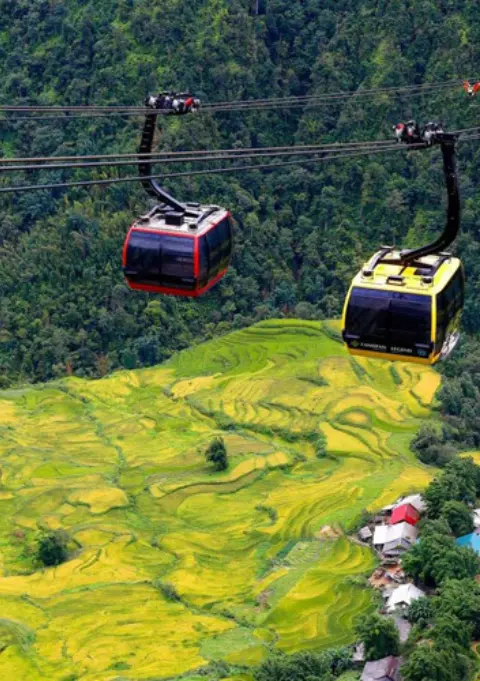 [QR Code] Buy Fansipan Cable Car Tickets Online
Non-refundable
Present your e-voucher
Fixed-day ticket
Admission with voucher
Seasonal Weather Changes
The weather in Fansipan can change drastically throughout the year. During monsoon season, heavy rain and thunderstorms are common, while snowfall season brings with it a blanket of fresh powdery snow that covers the mountain. Temperature fluctuations also occur during each season, from hot and humid to cold and crisp.
Fog levels vary depending on the time of year as well; in summer months, fog is often dense and low-lying, whereas in winter it tends to be much more sparse and high up. Wind speed is another factor that changes dramatically over seasons; winds tend to get stronger during autumn months due to lower temperatures.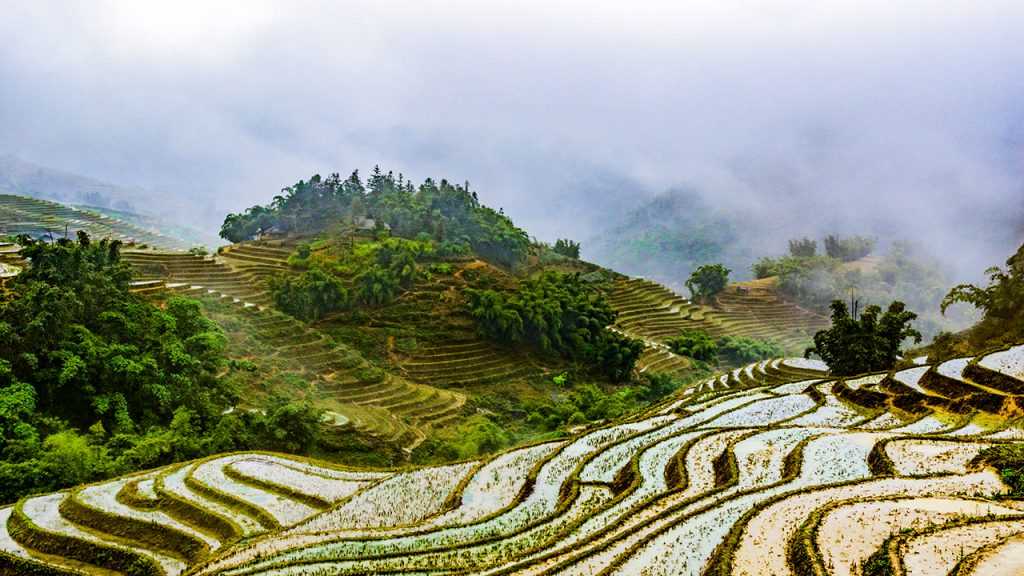 When looking at overall seasonal weather changes in Fansipan, one thing remains constant – its beauty! Despite the ever-changing climate conditions, the majestic landscapes of this region provide awe-inspiring views that captivate visitors all year round. With this backdrop in mind, let's now look into factors influencing snowfall amounts…
Factors Influencing Snowfall Amounts
The crisp winter air and stunning views of Fansipan mountain make it a favorite destination for tourists seeking the perfect snowy getaway. But what determines how much snow will fall on this picturesque peak? To understand the factors that influence snowfall amounts, let's take a closer look at some of these key elements.
First, altitude plays an important role in determining the intensity of snowfall. The higher the mountain is, the more intense and frequent the snowfall can be due to increased exposure to cold temperatures. This means that when visiting Fansipan mountain, visitors should expect heavier snowfalls as they climb towards greater altitudes.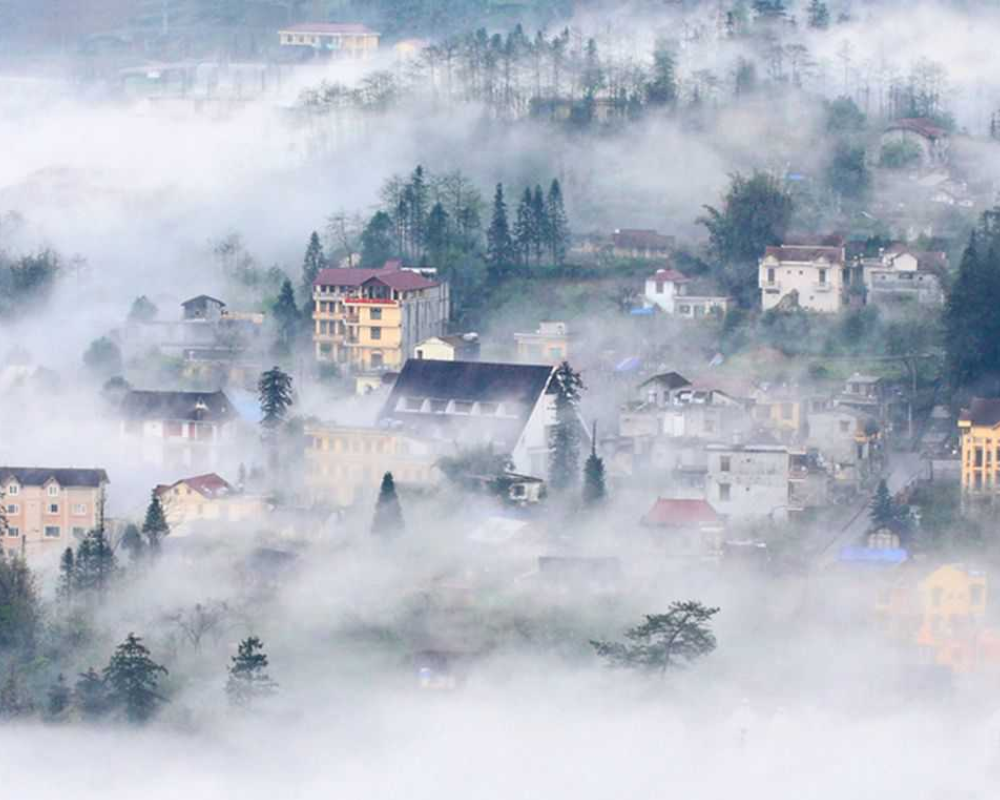 Second, humidity levels are another major factor impacting snowfall amount. Low levels of moisture in the atmosphere lead to lighter snows while high levels result in wetter, heavier snows. Therefore, travelers should pay attention to changes in local humidity levels when planning their visit to ensure optimal conditions during their stay.
Thirdly, air pressure and temperature also play a part in influencing the accumulation of snow on Fansipan mountain. When air pressure decreases or temperatures drop below freezing point then precipitation is likely – though duration and intensity vary depending on current atmospheric conditions. With all these variables taken into account, predicting accurate weather forecasts becomes increasingly difficult yet vitally important for any visitor hoping for prime skiing or other outdoor activities! Without further ado, we move on to discussing the best times to visit for optimal snow conditions…
Fansipan Hiking 1 Day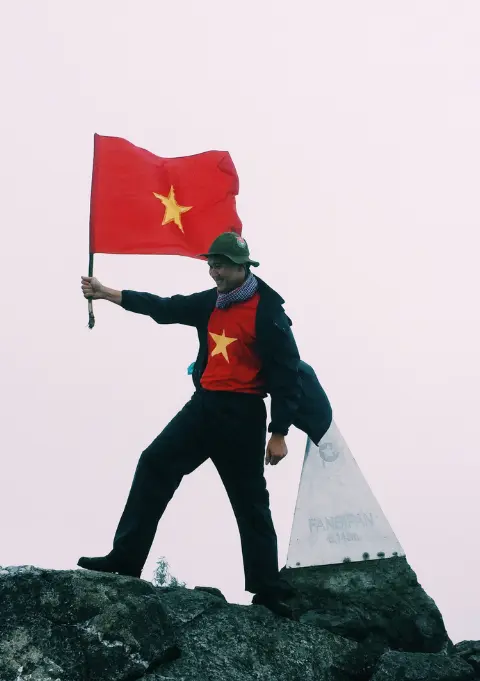 1 day fansipan experience
Moderate to challenging
Cultural immersion & active adventure
Visit Fansipan, highest mountain of Indochina
​Private tours
Vegan-friendly
Fansipan Trekking 2 Days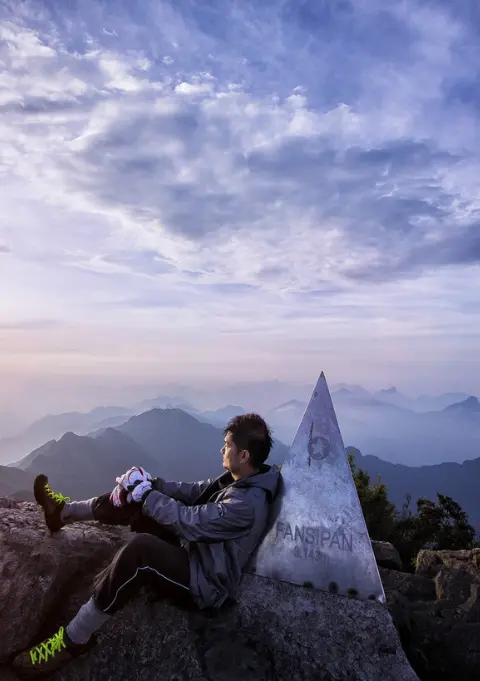 2 days 1 night fansipan experience
Moderate to challenging
Cultural immersion & active adventure
Visit Fansipan, highest mountain of Indochina
​Private tours
Vegan-friendly
Buy Cable Ticket Online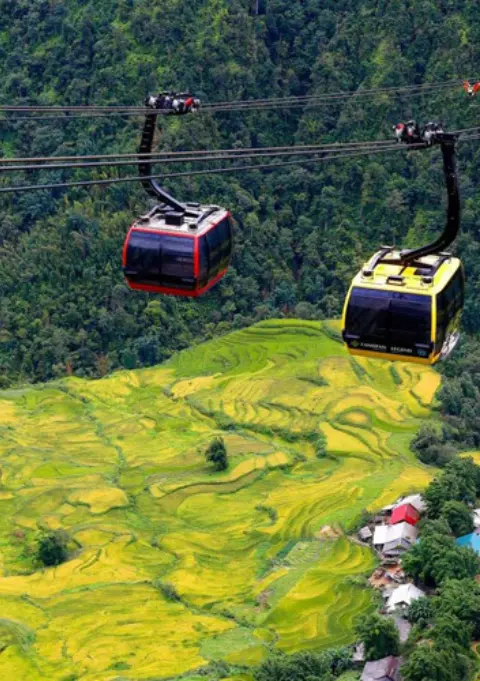 [QR Code] Buy Fansipan Cable Car Tickets Online
Non-refundable
Present your e-voucher
Fixed-day ticket
Admission with voucher
Best Time To Visit For Optimal Snow Conditions
Choosing the best time to visit Fansipan Mountain can be tricky. While every season brings something unique and exciting, there are important factors to consider when planning a trip in search of optimal snow conditions.
| | Early Season | Mid-Season | Late Season |
| --- | --- | --- | --- |
| Altitude Variations | Moderate | High | Low |
| Temperature Range | Cool/Cold | Colder | Warmer |
The early season on Fansipan Mountain offers moderate altitude variations with cool or cold temperatures, making it ideal for beginner skiers who want an opportunity to learn the sport without being overwhelmed. Mid-season is perfect for experienced skiers due to its high altitude variations paired with colder temperatures. And the late season has low altitude variations and warmer temperatures that make it great for those looking for more relaxed skiing experiences.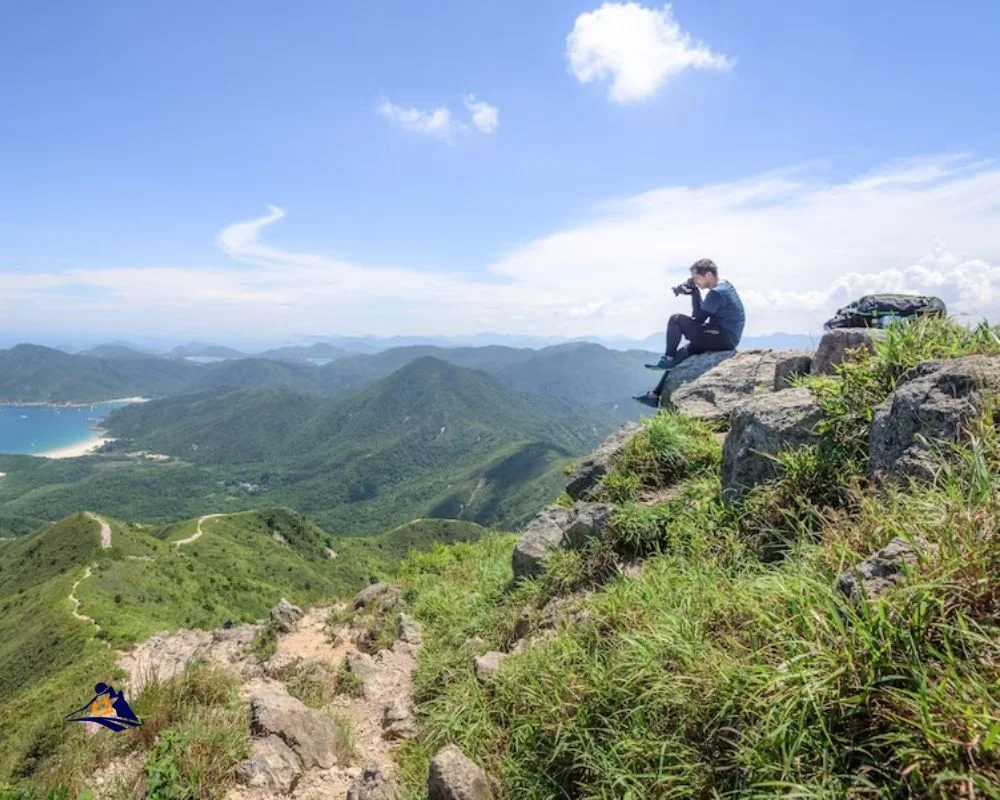 So whether you're just starting or a seasoned veteran, there's no shortage of options available during any part of the season on Fansipan Mountain. Now let's take a look at some outdoor activities that can still be enjoyed when there is snow…
Outdoor Activities When There Is Snow
As the snow begins to blanket Mount Fansipan, a plethora of outdoor activities become available to visitors. Whether you're looking for an extreme adventure or a leisurely activity, there's something everyone can enjoy when visiting this mountain during wintertime.
For those who are seeking adrenaline-filled thrills, skiing, snowboarding, and sledding all offer exciting ways to speed down the snowy slopes of Fansipan. Ice-climbing and snowshoeing also provide unique experiences for those wanting to explore further up the mountainside.
Here is a list of some great outdoor activities that can be enjoyed in the snow:
Skiing
Snowboarding
Sledding
Ice Climbing
Snowshoeing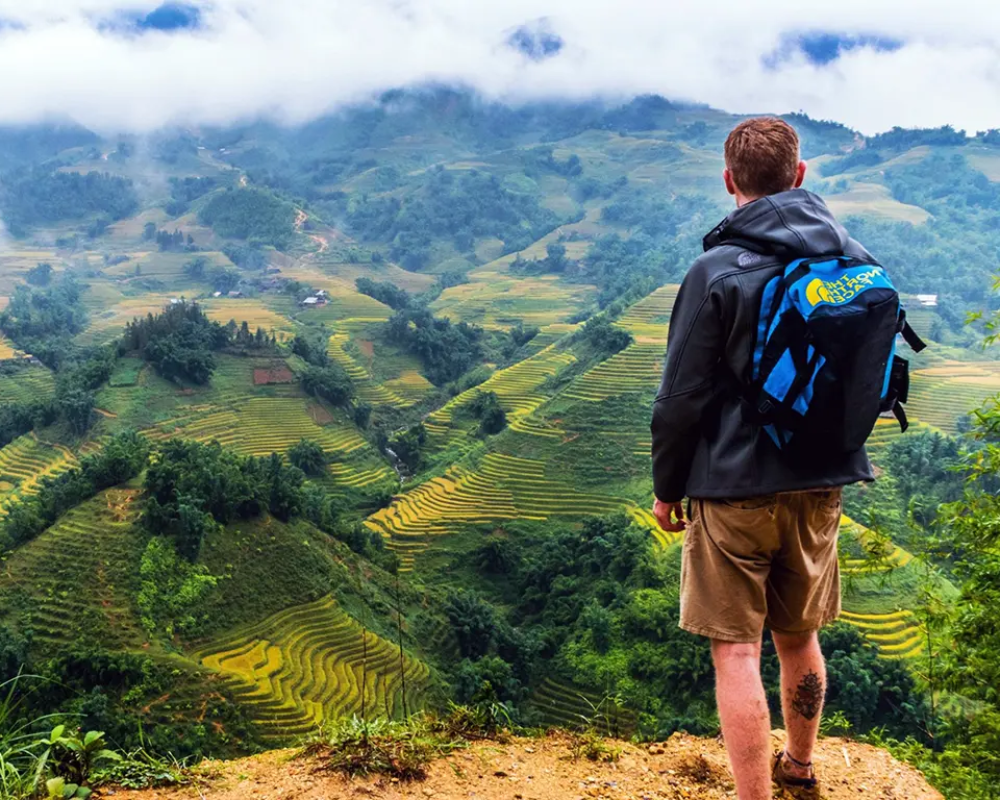 No matter what type of activity you choose while on Mount Fansipan, safety measures must be taken into consideration due to high altitude weather conditions. Appropriate clothing should always be worn, including gloves, hats, and warm coats; and if venturing off on your own, let someone know where you plan to go beforehand so they can keep track of your whereabouts. With these precautions taken care of in advance, adventurers can fully maximize their time spent exploring this majestic peak.
Fansipan Hiking 1 Day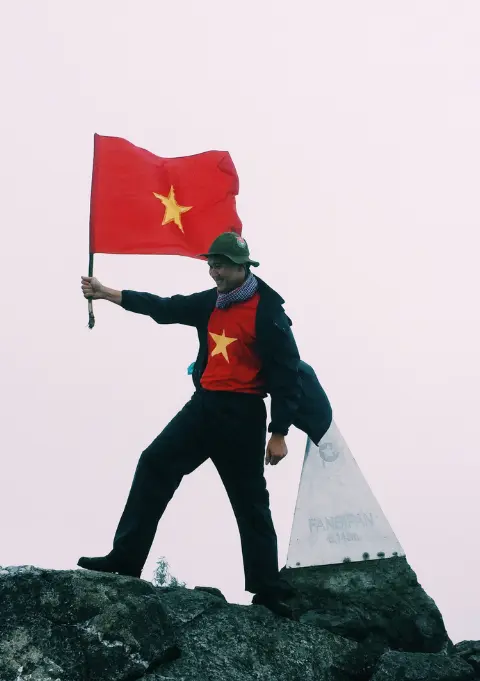 1 day fansipan experience
Moderate to challenging
Cultural immersion & active adventure
Visit Fansipan, highest mountain of Indochina
​Private tours
Vegan-friendly
Fansipan Trekking 2 Days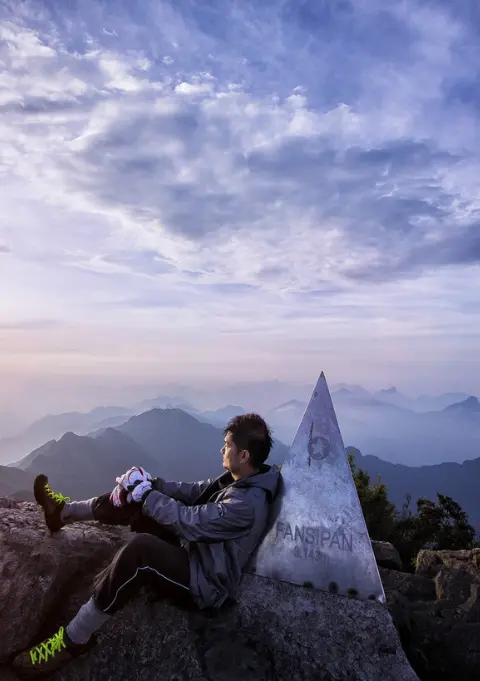 2 days 1 night fansipan experience
Moderate to challenging
Cultural immersion & active adventure
Visit Fansipan, highest mountain of Indochina
​Private tours
Vegan-friendly
Buy Cable Ticket Online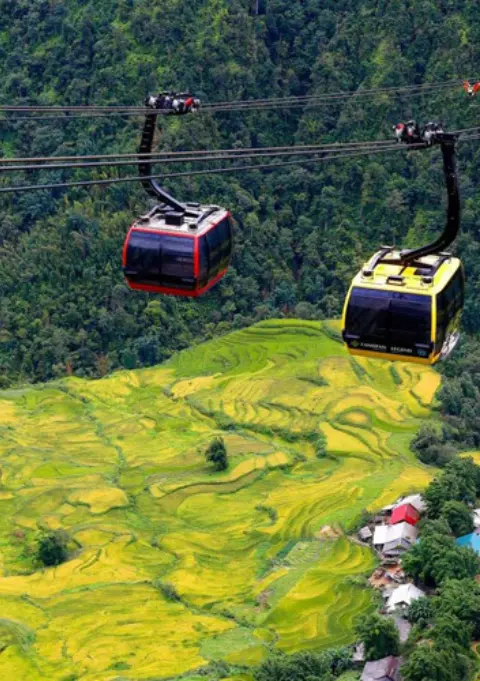 [QR Code] Buy Fansipan Cable Car Tickets Online
Non-refundable
Present your e-voucher
Fixed-day ticket
Admission with voucher
Safety Measures For High-Altitude Weather Conditions
As the highest peak in Indochina, Mount Fansipan stands tall at 3143m. For those daring enough to take on its summit trek, it's important to be aware of high-altitude weather conditions and the safety measures that should be taken.
First things first; preparation is key! Before climbing higher than 2000m you need to consider a few factors such as your physical fitness and what equipment you will need. It's essential to have quality gear if you want to make sure you're fully protected against harsh winds and freezing temperatures – so don't skimp out when packing for this journey! Make sure you bring plenty of warm clothes, good waterproof boots, an ice axe or crampons (if needed) and any other specialist items depending on the time of year. Also remember that batteries are often drained quickly in cold climates, so extra power packs can come in handy too!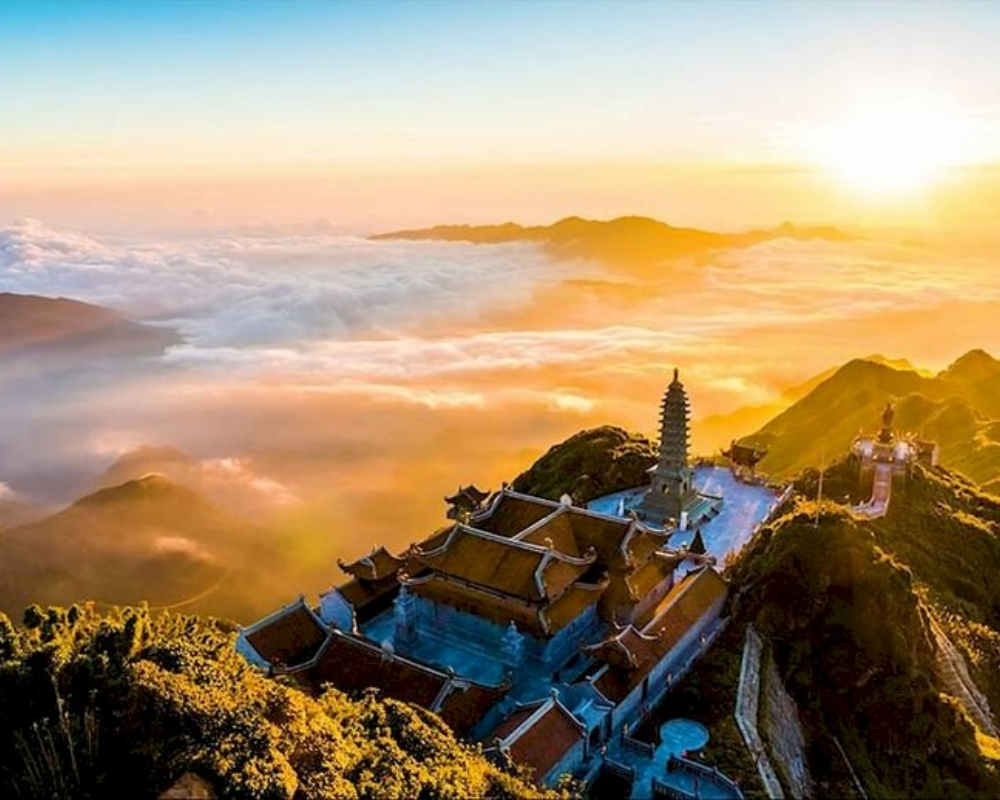 It's also wise to do some research before attempting a climb at altitude. Knowing about local weather patterns is incredibly useful as these can change rapidly during high mountain treks. Being informed about potential hazards such as rockfall and avalanche risks will help keep everyone safe throughout their ascent. If there are any signs of bad weather approaching then it may be best not to continue with the climb until conditions improve again.
At Fansipan Weather Snow we understand how difficult it can be to prepare for treks like this one but making sure that everything has been thought through ahead of time is paramount for anyone looking to challenge themselves up this formidable mountain peak. So get organized now and enjoy a safe yet exciting adventure later!
Fansipan Weather Snow Frequently Asked Questions
What Is The Average Snowfall Accumulation Rate At Fansipan Mountain?
Ah yes, the Fansipan mountain – a place where snowfall is usually welcomed with open arms! But have you ever wondered what's the average rate of accumulation of this magical white stuff? Well folks, if you're looking for all the answers to your burning questions about Fansipan and its snowy situation, then read on as I'll be discussing just that.
Let me start by saying that no matter how much we'd love it to stay forever, snow doesn't last long there. So it's important to know the answer to our current question: What is the average snowfall accumulation rate at Fansipan Mountain? To get an accurate picture of this phenomenon, one must look into the meteorological data collected over time from this beautiful location. The results are quite interesting – according to scientific studies conducted in recent years, the average annual snowfall accumulation rate at Fansipan Mountain is around 8 inches (20 cm).
So while winter may not provide us with enough cold temperatures or moisture levels necessary for significant snowfall accumulations like in other mountainous areas, we can still enjoy some occasional white powdery surprises here and there courtesy of Mother Nature. This makes Fansipan mountain ideal for those who crave something different than traditional ski resorts –– a bit of freedom away from everyday life without having to worry too much about avalanches or blizzards. And while summertime brings warm days filled with sunshine and mild breezes, winter provides enough chilliness and precipitation to make sure every season feels special up there.
Whether you're planning a weekend adventure far away from civilization or seeking solace amongst nature's wonders — Fansipan should be on top of your list when considering places for outdoor escapades! With its unique landscape and moderate climate offering plenty of opportunities for exploration throughout each year, there's truly something special waiting for everyone here regardless of their preferences or desires.
Are There Any Special Safety Precautions Needed For High-Altitude Snow Conditions?
Safety is a priority when traveling to any high-altitude destination, especially in snow conditions. When it comes to Fansipan Mountain, special precautions must be taken by those wishing to explore the area during winter weather. While there are many exciting opportunities for adventure and exploration at this beautiful mountain range, understanding the unique challenges of high-altitude snow can help keep visitors safe and happy.
Snowy conditions bring their own set of safety issues that must be addressed before heading off on an excursion. For instance, extreme cold temperatures can cause frostbite or hypothermia if travelers don't dress appropriately for the environment. Additionally, navigating through deep snowdrifts requires knowledge of potential avalanche dangers as well as how to properly assess risks associated with such terrain.
It's also important to know what gear is needed for a successful trip into higher elevations covered in snow (like crampons, ice axes, ropes, etc.). Having all the necessary equipment ensures that visitors will have an enjoyable experience without putting themselves in danger. Taking these extra steps helps ensure everyone's safety while still allowing them to take advantage of all the incredible activities available in Fansipan Mountain's snowy wonderland!
Are There Any Ski Resorts Near Fansipan Mountain?
Are there any ski resorts near Fansipan mountain? If you are looking to hit the slopes and experience some of the best snow conditions in Southeast Asia, then a trip to Fansipan is worth considering. Not only does this mountain offer stunning views of Indochina, but it also has several nearby ski resorts that provide an unforgettable skiing or snowboarding adventure.
Fansipan stands at 3,143 meters above sea level and provides excellent snowy terrain for all levels of skiers and snowboarders. For those seeking more challenging trails, many of the ski resorts around the mountain have black runs with powdery moguls and backcountry options such as glazed tree runs and steep chutes. Those who prefer gentler slopes can choose from a variety of blue runs full of wide turns perfect for beginners or intermediates.
The closest resort to Fansipan Mountain is Sa Pa Snow Park located just 20 kilometers away. This resort features two lifts, one beginner slope, three advanced slopes, and a freestyle park with jumps and jibs suitable for all abilities. Other notable ski areas within easy reach include Muong Hum Ski Resort (45 km) which offers four different pistes plus off-piste routes; Y Ty Ski Resort (50 km), home to six alpine ski runs ranging from novice to expert difficulty; Bat Xat Sky Valley (60 km); O Quy Ho Pass (70 km); Ta Van Town (90km); Tam Duong District (100km).
Whatever your skill level or desired intensity when it comes to skiing or snowboarding, these resorts make sure that everyone can enjoy their time on the slopes while admiring breathtaking vistas during their stay at Fansipan Mountain.
For a true winter wonderland experience complete with spectacular views of Vietnam's northern mountainside landscape, plan your next holiday around visiting one –or better yet–all–of these incredible places!
Are There Any Activities Other Than Skiing And Snowboarding That Can Be Enjoyed In The Snow?
Visiting Fansipan Mountain in the winter is like stepping into a winter wonderland. With all its snow-covered landscapes, one may think that skiing and snowboarding are the only activities to do. However, there are many other fun activities for visitors to enjoy! Snowmobiling, snowshoeing, building a snowman, snow tubing, and ice skating are just some of the exciting things people can partake in at Fansipan during snowy conditions.
When it comes to snowmobiling on Fansipan, adventurers have an array of trails they can explore. From short rides to longer ones with stunning views – no two trips will ever be alike! For those who prefer more leisurely pursuits while taking in the beauty of nature around them, then why not strap on their snowshoes? This activity is sure to give guests memories they will cherish forever.
Nothing says 'winter' quite like building a giant snowman complete with coal eyes and buttons or going down a hill on tubes made for sliding through the whiteness. Ice skating is also available if you want something different from all these activities. All these adventures provide plenty of opportunities for visitors to make lasting memories while embracing freedom from everyday life.
Whether your preference is zipping across powdery surfaces on a motorized vehicle or simply admiring white landscapes as you take part in activities such as building a snowman or sledding off hillsides – Fansipan has so much packed within its boundaries awaiting discovery!
Is There An Optimal Time Of Year To Visit Fansipan Mountain For The Best Snow Conditions?
Is there an optimal time of year to visit Fansipan Mountain for the best snow conditions? This is a question that many prospective visitors are asking. To answer it, let's consider what factors might determine when would be the best time to visit Fansipan:
– Weather conditions in and around Fansipan – The weather conditions in Fansipan can vary drastically depending on the season. During winter, temperatures average around 5 degrees Celsius; while during summer months they may reach as high as 25 degrees Celsius or higher. As such, if you're hoping to experience snowfall and ideal snow conditions at Fansipan, visiting during winter will likely yield the most favorable results.
– Snow accumulation – It's no secret that fans of skiing and snowboarding often flock to areas with large amounts of natural snow accumulations each year. Fortunately, this isn't much of a concern at Fansipan since it receives several feet of fresh powder annually of Fansipan weather in November and April. So planning your trip anytime between these dates should ensure you have plenty of great opportunities for enjoying all sorts of snowy activities during your stay!
– Popularity – Due to its stunning views and plethora of outdoor activities offered year-round, Fansipan has become increasingly popular among travelers over the years. If you want to avoid crowds (and potentially get better deals) on accommodations and lift tickets, then scheduling your trip outside peak travel times may be beneficial.
In summary, if you're looking for the perfect balance between good weather conditions and ample snowfall so that you can enjoy all kinds of winter pursuits at Fansipan – then visiting sometime between late fall and early spring is probably going to offer the best experience overall!
Conclusion
Well folks, if you're looking for a winter wonderland experience then Fansipan Mountain is the place to be! The average snow accumulation rate here is perfect for all your skiing and snowboarding needs. But even if those two activities aren't your thing, there are still plenty of other things to do in this wintry paradise. You can enjoy snowshoeing, sledding, or just take in the breathtaking views atop one of Southeast Asia's highest peaks.
But before you go running off into the snowy wilderness, it's important to remember that high-altitude conditions require special safety precautions. Make sure you have appropriate gear and clothing so that nothing spoils your adventure! If you need any tips on what to wear or how best to prepare yourself for the cold weather, I suggest speaking with an experienced guide who can help ensure that everything goes smoothly.
Finally, timing is key when visiting Fansipan Mountain – try planning your trip around any significant weather events like heavy rain or excessive winds which can affect visibility and make certain routes difficult or impossible. With proper preparation and knowledge, you'll be able to get the most out of your Fansipan weather snow experience! So grab your skis and bundle up – until next time this is [Name], signing off with a friendly reminder to stay safe and enjoy the powdery goodness of Fansipan Mountain!
Sapa 1 Day Tours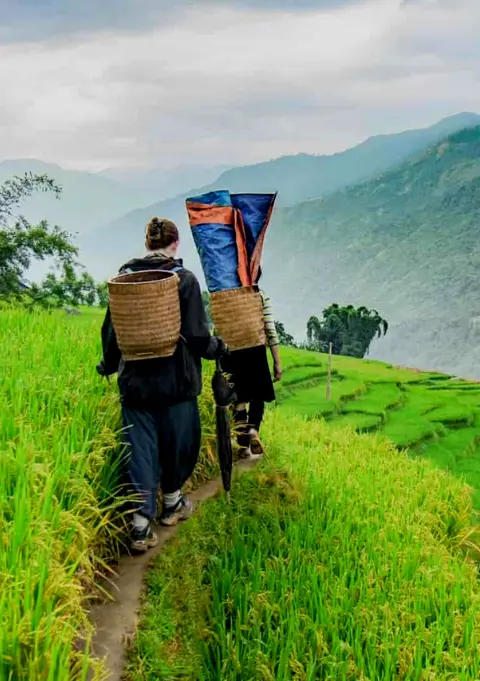 1 day experience
Moderate to challenging
Cultural immersion & active adventure
Rice fields, valleys & villages
​Private tours
Vegan-friendly
Sapa 2 Day Tours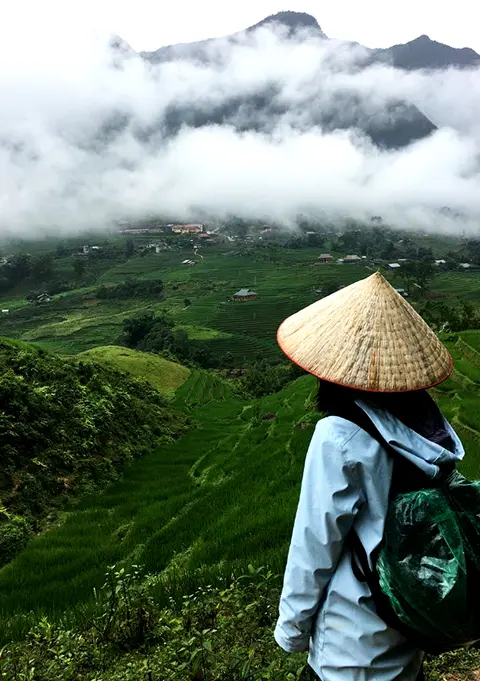 2 days 1 night experience
Moderate to challenging
Cultural immersion & active adventure
Mountains, valleys, rice fields and villages
​Private tours
Vegan-friendly
Sapa 3 Day Tours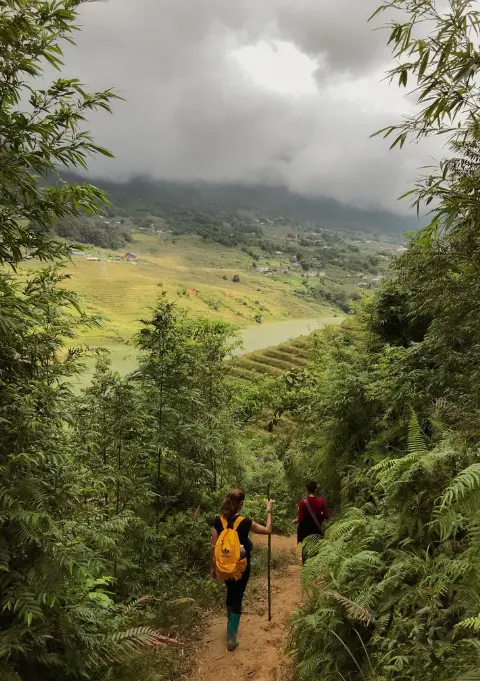 3 days 2 night experience
Moderate to challenging
Cultural immersion & active adventure
Mountains, valley, rice fields & villages
​Private tours
Vegan-friendly
Sapa 4 Day Tours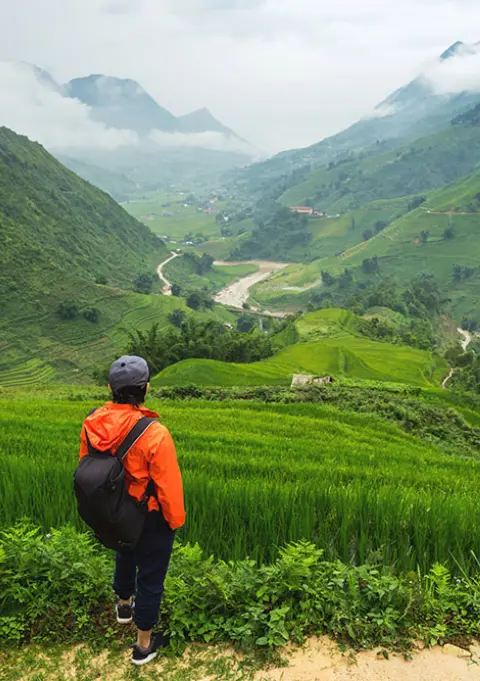 4 days 3 night experience
Moderate to challenging
Cultural immersion & active adventure
Mountains, valleys, rice fields & villages
​Private tours – Less Touristic
Vegan-friendly