Fansipan, known as the "Roof of Indochina", is a mountain located in Lao Cai Province, Vietnam. Standing at 3,143m tall and part of the Hoang Lien Son range, it's one of the most iconic peaks in Southeast Asia. But what else makes Fansipan so special? Let's explore all that this majestic peak has to offer!
The summit of Fansipan gives adventurers an unparalleled sense of freedom. From its highest point, you can take in some of the most breathtaking views imaginable – from towering mountains to deep valleys below. The journey itself will leave hikers with an unforgettable experience; conquering steep inclines and crossing flowing streams before arriving at their destination.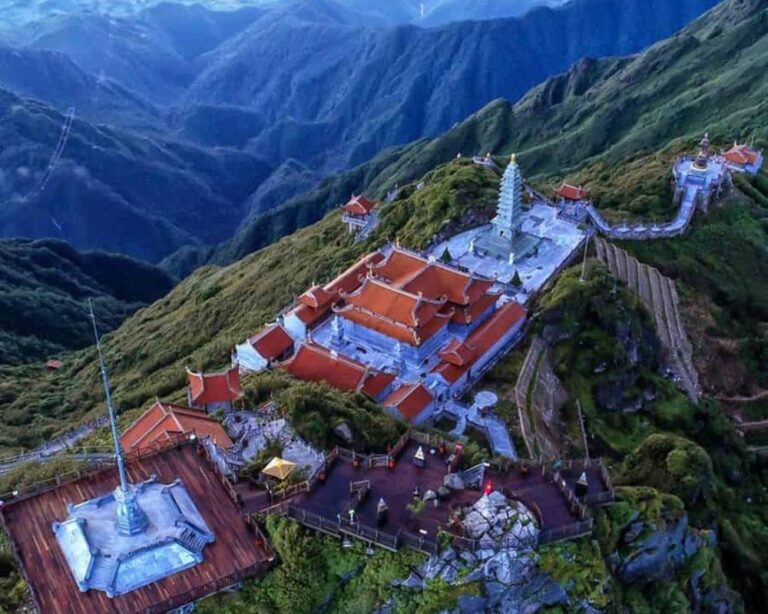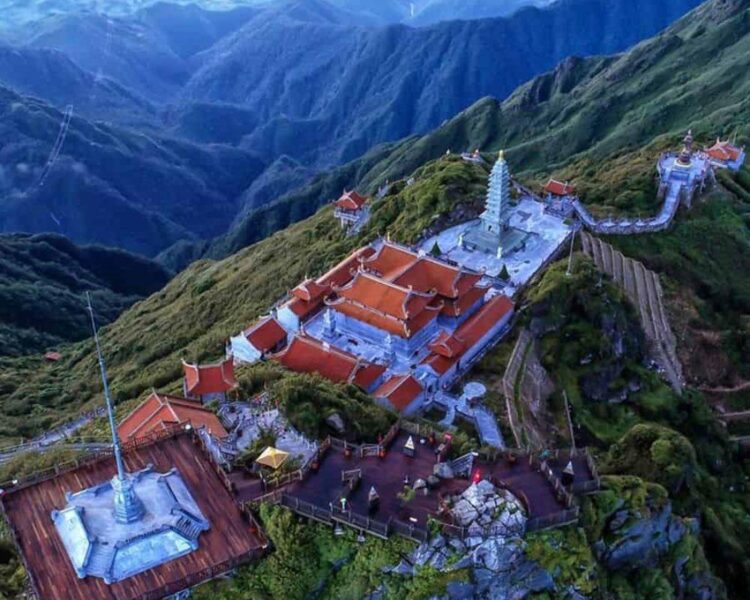 What sets Fansipan apart from other mountains is not only its physical beauty but also its spiritual significance for many people living around it. Known as Chua Ong or 'Lord Mountain', locals believe that powerful spirits are dwelling within the rocks and crevices throughout the region. It's said that these spirits protect those who pay homage to them when venturing up the mountain – making Fansipan both a challenging climb and a spiritual journey.
Background And Location
Mount Fansipan is located in the heart of North Vietnam and lies within the Sapa District, part of the Hoang Lien Son mountain range. Located in the Indochina region, it's one of the highest peaks in Southeast Asia with a height of 3143m. Its majestic profile has earned it its nickname 'the Roof of Indochina'.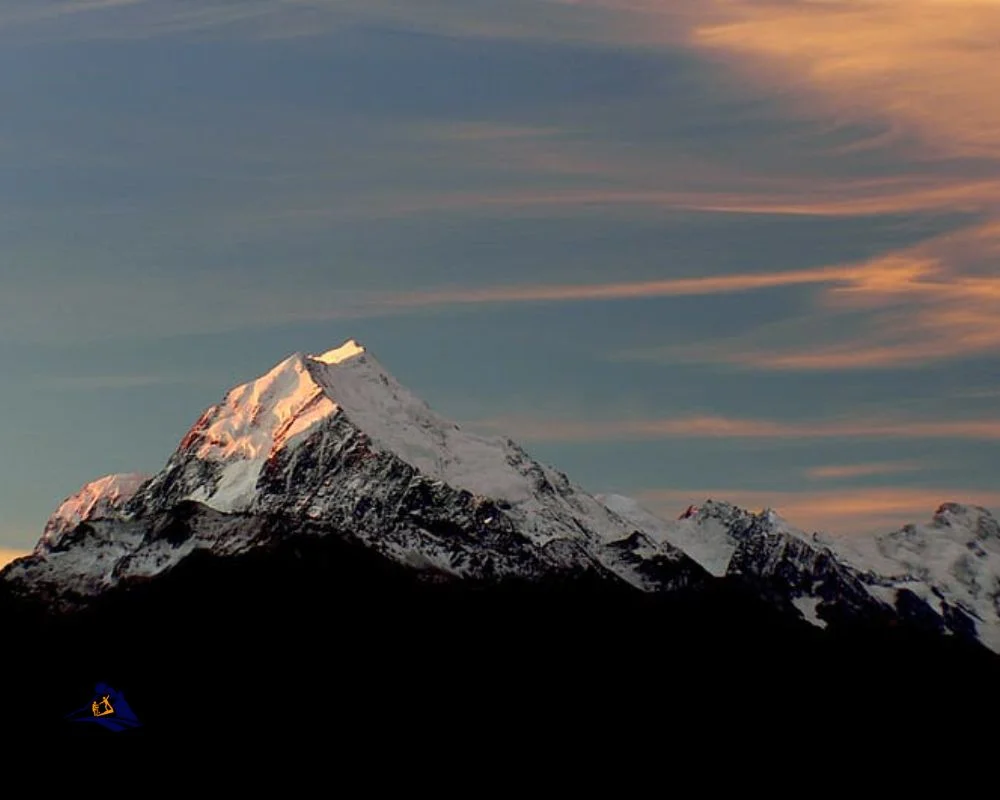 The area around Mount Fansipan provides stunning scenery for hikers from all over the world who come to explore this remote mountainous corner of Vietnam. With lush forests and hidden valleys surrounded by cliffs, each step brings new surprises as nature opens up before your eyes. The highest peak can be reached after a strenuous but rewarding three-day trek through diverse terrain and stunning views.
As you ascend closer to the summit, prepare yourself to witness some unique flora and fauna that are only found here on Mount Fansipan – an experience like no other!
Flora And Fauna
Fansipan is known for its lush mountainous vegetation and diverse wildlife. The tropical rainforest of Fansipan supports a wide variety of endemic species, including exotic plants that are unique to the region:
Trees – A wealth of ancient trees such as cypresses, oaks, maples, and junipers can be found here.
Flowers – Many rare orchids bloom throughout the mountain each summer, providing an astonishing array of colors and aromas.
Fauna – There are over 300 species of birds living in the area, along with various mammals like bears, wolves, and wild boar. Monkeys also inhabit these forests.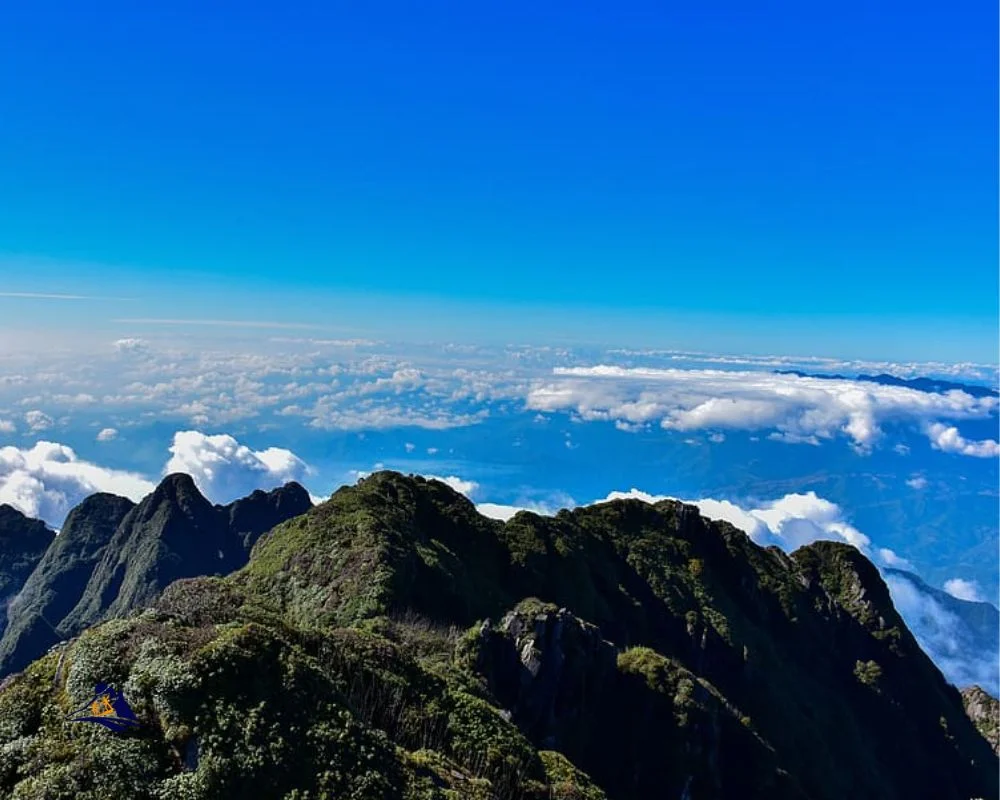 The flora and fauna of Fansipan have been studied extensively by researchers from around the world who come here in search of discoveries. This spectacularly beautiful landscape is home to many endangered species which makes it even more important to protect them so they can survive for future generations. With its rich biodiversity, no doubt exploring Fansipan will leave you feeling amazed at all the wonders this stunning mountain has to offer.
This awe-inspiring beauty serves as an invitation for further exploration into the history behind this special place.
History Of Exploration
Mount Fansipan has long been an enigma, beckoning adventurers and explorers of all kinds. Shrouded in mystery, the mountain's history stretches back centuries. It is a testament to European expeditions that sought out its secrets, and it also marks the start of modern-day mountaineering.
In colonial times, there were many attempts by Europeans to summit Mount Fansipan. However, without local guides and knowledge of indigenous paths up the mountain, these attempts always failed. In 1902, French explorer Paul Veyret was the first Westerner to officially reach the peak after enlisting help from locals who guided him through treacherous terrain and harsh conditions.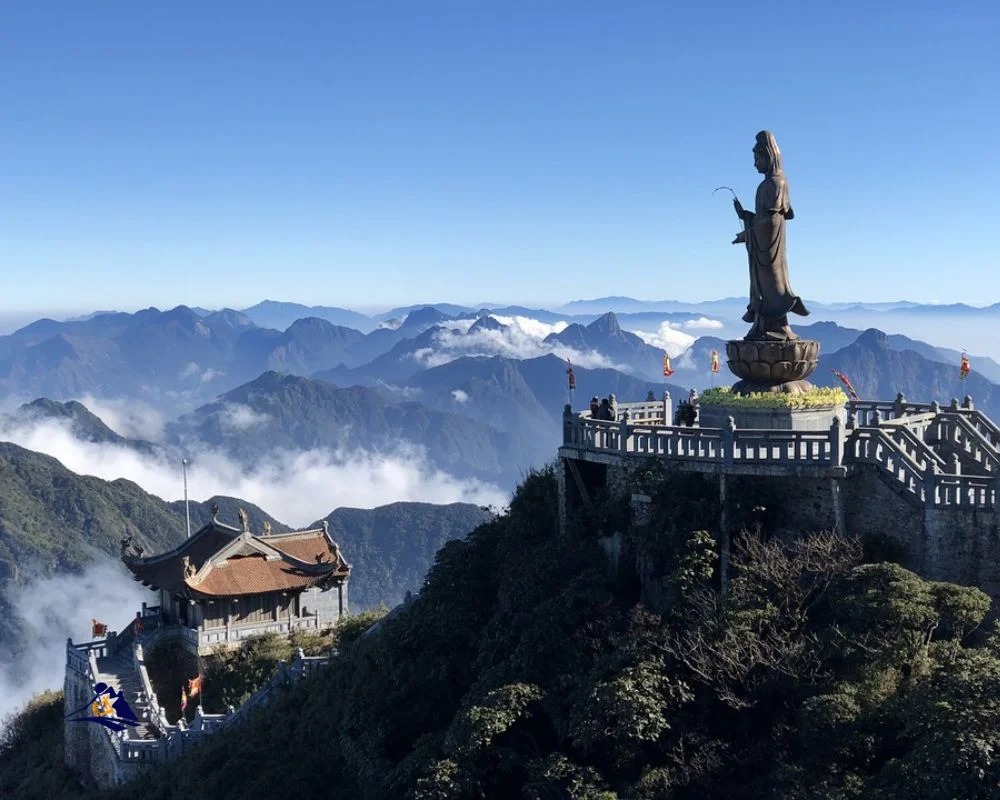 Since then, numerous other climbers have followed in his footsteps and conquered Fansipan's summit using climbing routes developed over time. These days adventure seekers can find plenty of commercial tours offering assistance with summiting this majestic peak as well as access to experienced guides who know every nook and cranny along the way. With their expertise and tips on navigating obstacles like loose rocks or steep inclines, anyone willing to take on the challenge will be rewarded with spectacular views at the top.
Climbing routes and challenges await those brave enough to tackle one of Asia's highest peaks – Mount Fansipan!
Climbing Routes And Challenges – How To Get To Fansipan
Fansipan, located in the Hoang Lien Son Mountain Range of Vietnam's Northwest region, is an adventure-seekers paradise. It boasts a variety of climbing routes and Fansipan mountain height challenges for trekkers from all levels of experience and fitness. With its dramatic views, arduous paths, and rewarding summit experiences, it has become one of the most popular destinations to explore in Southeast Asia.
| | |
| --- | --- |
| Climbing Routes | Fansipan offers many different climbing routes depending on the level of difficulty desired. From novice to advanced routes, there are plenty of opportunities to challenge yourself with more difficult ascents. Experienced guides can provide you with basic safety precautions as well as tips and techniques to ensure a successful climb. |
| Height Challenges | Fansipan provides various altitude challenges that range from easy day hikes to multi-day treks requiring overnight stays. Trekking options at the highest peak (3143 meters) will test even the most experienced hikers but be sure to bring proper gear, snacks, and water for these longer climbs. |
| Summit Guides | To aid climbers who want to reach the top safely and enjoy their time up there, summit guides are available for hire at Fansipan's base camp or through local tour operators in nearby Sapa town. They offer detailed information about each route along with helpful advice for first-timers looking for assistance during their climb. |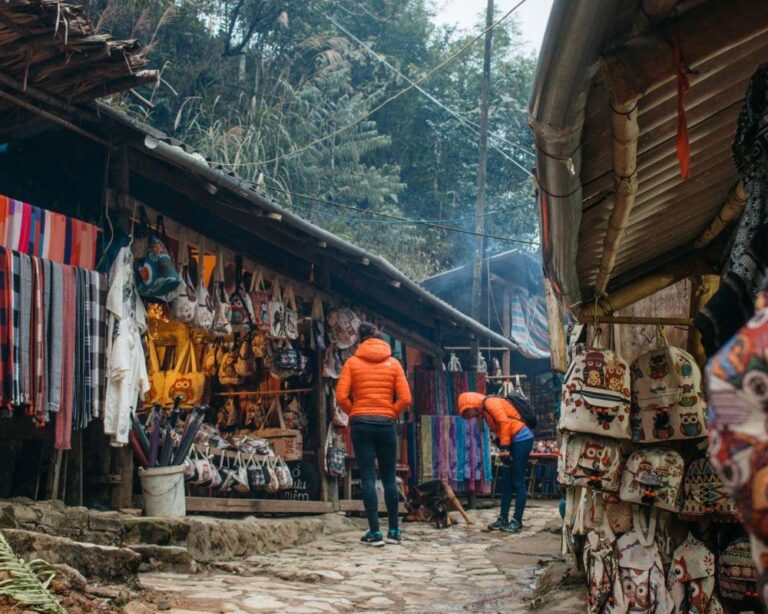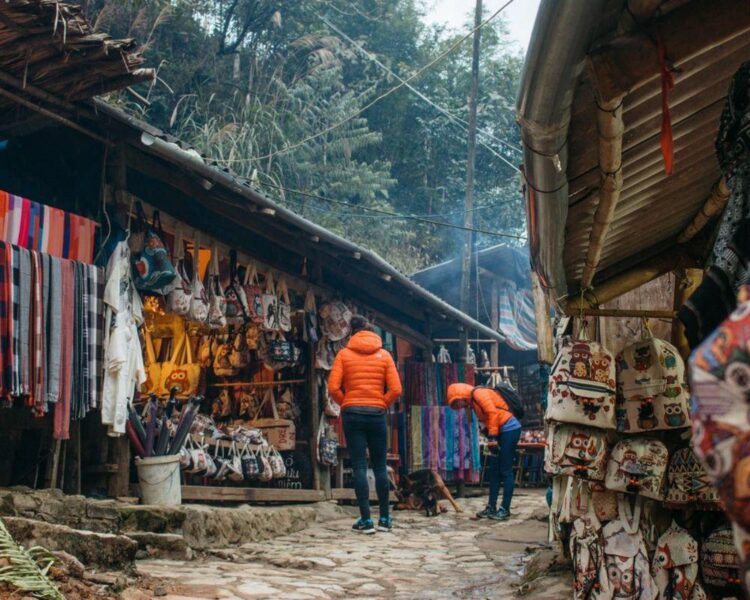 With so much to explore both around and atop Fansipan mountain, adventurers have access to unique natural features like jungles filled with rare wildlife species as well as untouched cave systems waiting to be explored. Nowhere else in Vietnam can visitors find such a rich mix of outdoor activities guaranteed to satisfy any thrill-seeker's appetite!
Unique Natural Features
Mention Fansipan and you'll immediately conjure up images of a rugged mountain peak, emerging from the evergreen forest. But there's more to this majestic beauty than meets the eye, as it is also home to some truly unique natural features that will leave visitors in awe.
The first thing one notices when arriving at Fansipan is its impressive limestone formations, which take on an almost surreal appearance against the backdrop of lush green foliage. From here, travelers can explore winding trails through mountain meadows filled with wildflowers and breathtaking waterfalls cascading down from above. The scenery changes dramatically depending on the season; during summer months, vibrant greens contrast with snowy peaks while autumn introduces fiery shades of reds and oranges into the mix.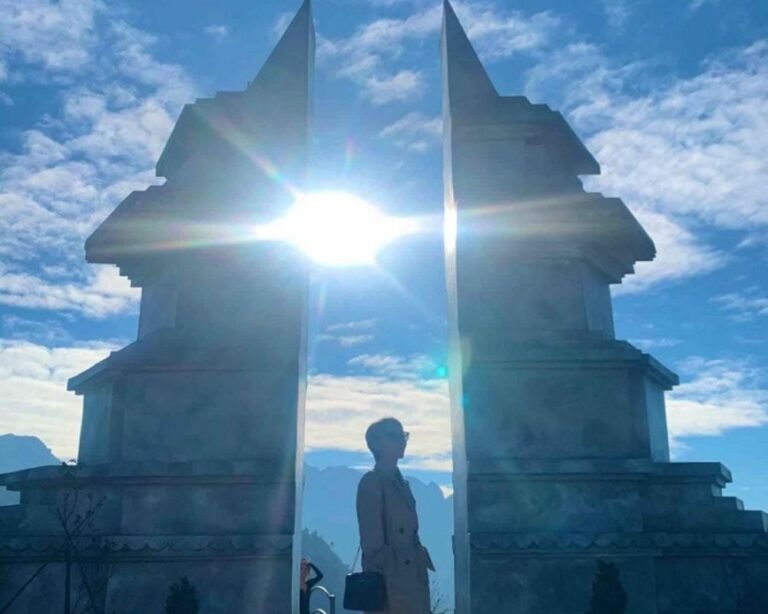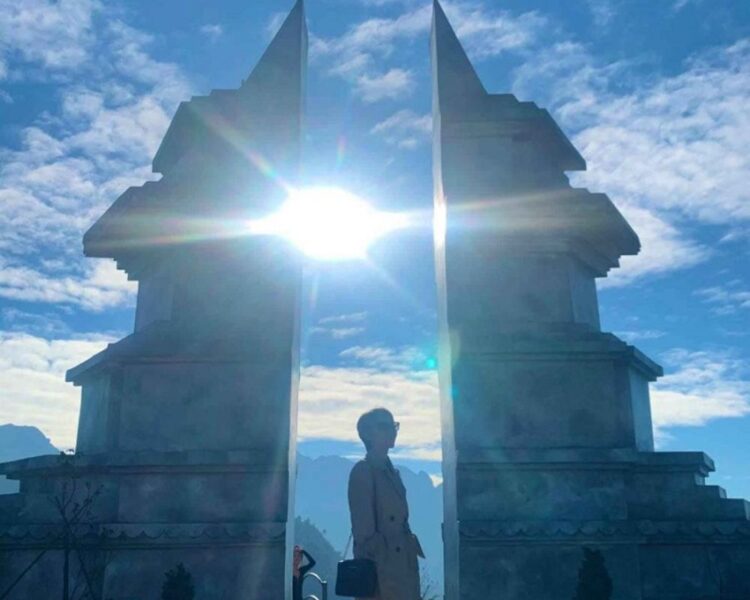 No visit would be complete without taking a trip to Heaven Gate – an area perched atop Fansipan where panoramic views await those brave enough to make the climb. Here, visitors can admire stunning vistas over Southeast Asia's tallest mountains before descending back down again via Fansipan cable car or hiking trail. It's no wonder why so many come seeking adventure in this remarkable corner of Vietnam!
Fansipan Hiking 1 Day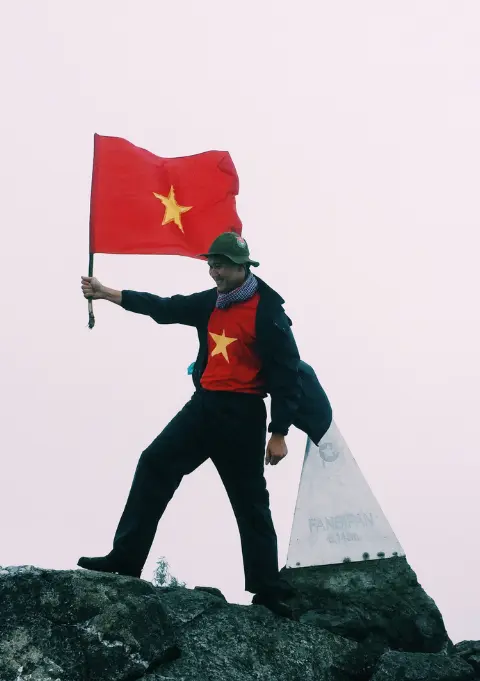 1 day fansipan experience
Moderate to challenging
Cultural immersion & active adventure
Visit Fansipan, highest mountain of Indochina
​Private tours
Vegan-friendly
Fansipan Trekking 2 Days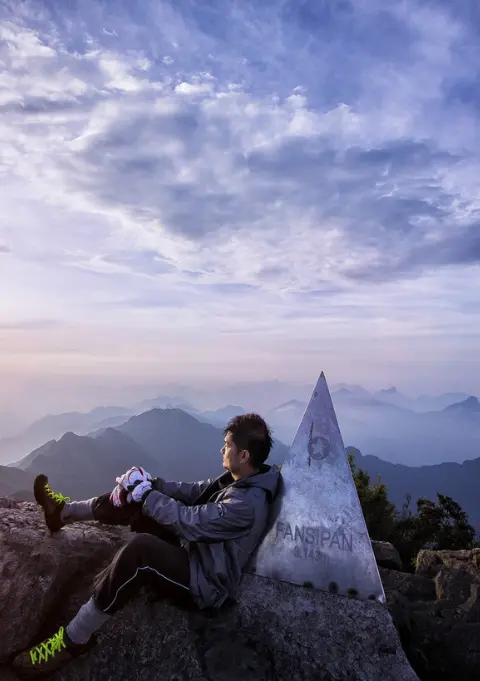 2 days 1 night fansipan experience
Moderate to challenging
Cultural immersion & active adventure
Visit Fansipan, highest mountain of Indochina
​Private tours
Vegan-friendly
Buy Cable Ticket Online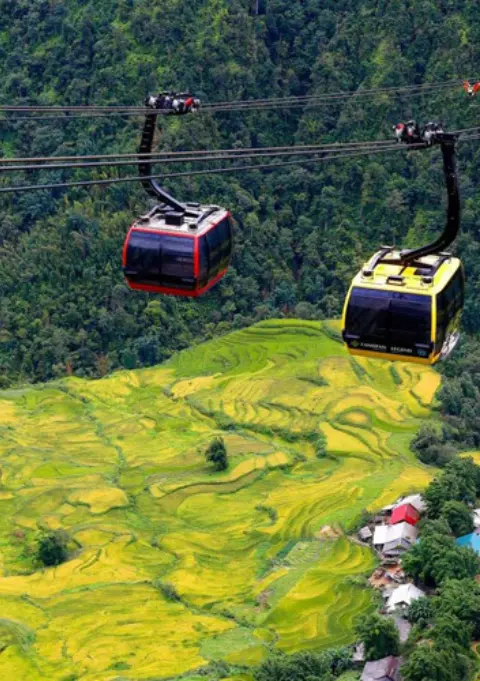 [QR Code] Buy Fansipan Cable Car Tickets Online
Non-refundable
Present your e-voucher
Fixed-day ticket
Admission with voucher
Cultural Significance
Fansipan, known as the 'Roof of Indochina', is steeped in cultural significance. The mountain has long been a spiritual refuge for ethnic minorities living in Vietnam's northern provinces. It plays host to unique and varied cultural practices, including annual festivals that celebrate their cultural heritage and identifies with the majestic peak. Additionally, numerous religious shrines are located on Fansipan's slopes, revered by locals throughout the region.
These traditions have not only been preserved but flourished over time due to the deep reverence they receive from generations of people who call this area home. This admiration extends beyond great respect for its natural beauty; it embodies an appreciation for how these ancient cultures coexist harmoniously within one space. The various customs contribute significantly to the vibrant atmosphere which makes up Fansipan's aura today.
These longstanding traditions give meaning to Fansipan's surrounding areas and entice visitors from all walks of life to come to explore them further. As such, many travels here solely seeking out this remarkable culture – something that cannot be found anywhere else in the world! Moving forward, local cuisine awaits us as we uncover more about what makes Fansipan so special.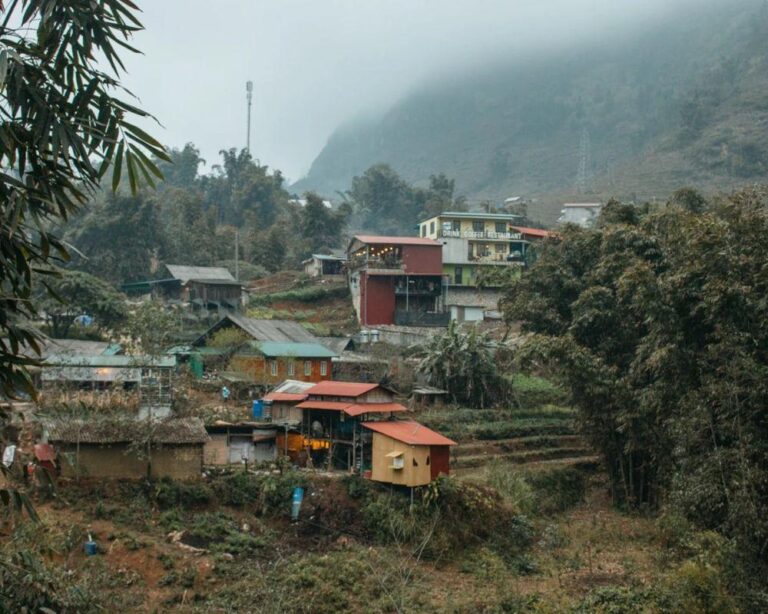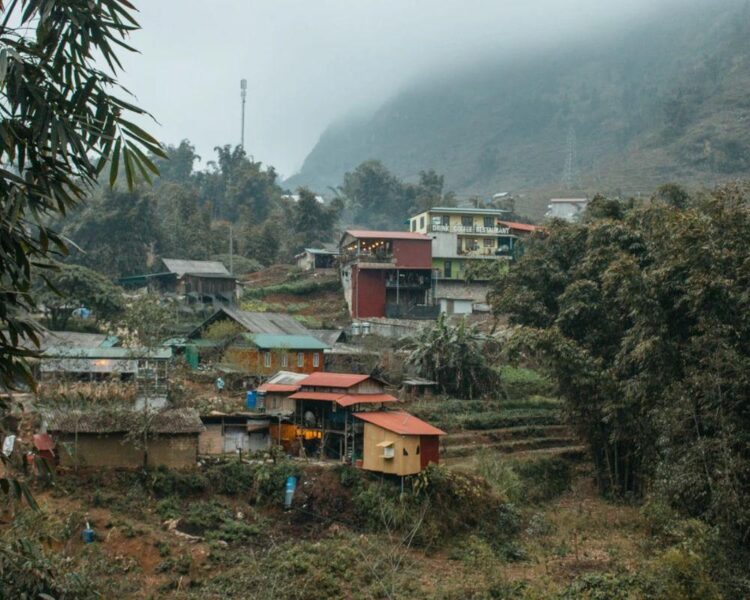 Local Cuisine
Fansipan is known for its vast selection of local cuisine, which has been heavily influenced by the cultures of both northern Vietnam and parts of Indochinese cuisine. With over 95% of Fansipan's population identifying as ethnic Vietnamese, it's no surprise that traditional Vietnamese dishes can be found throughout the region. However, there are also many other delicacies to explore such as hill tribe dishes from various minority groups in the area.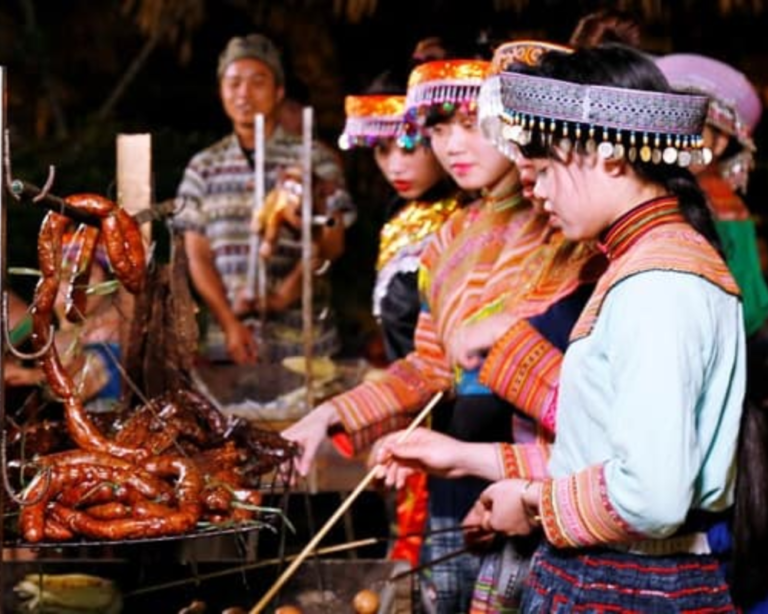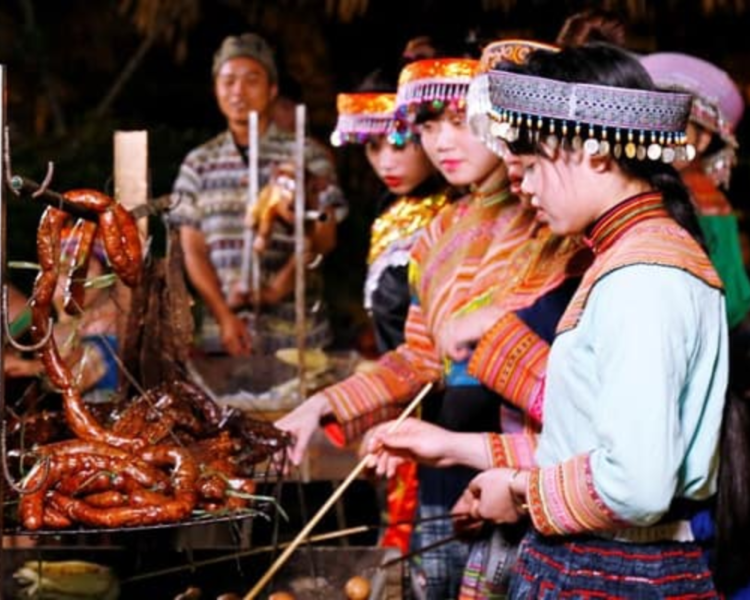 The culinary offerings available here range from seafood-based soups like bún ốc (snail noodle soup) to hearty Meo pork ribs with sticky rice. The unique combination of flavors used in these different types of dishes often reflects a mix of Chinese and Vietnamese ingredients. For example, Cao Lau noodles contain an interesting blend of herbs including lemongrass and basil alongside tamarind paste or shrimp sauce. It is worth trying some of these specialties when visiting Fansipan!
There are plenty of restaurants serving up a delicious local fare at reasonable prices – so don't miss out on experiencing this wonderful array of culinary delights while exploring the city! With all these exciting options available, one thing is certain: You won't go hungry during your stay in Fansipan! Moving forward into discussing accommodation options – there are plenty more surprises waiting to be discovered in this wonderful corner of Vietnam!
Fansipan Hiking 1 Day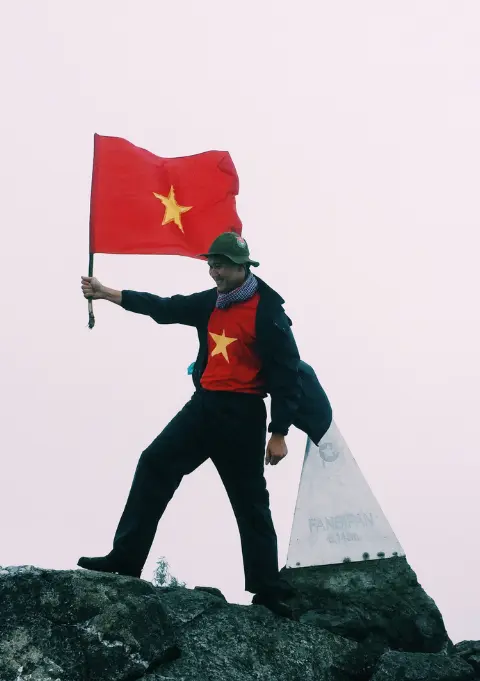 1 day fansipan experience
Moderate to challenging
Cultural immersion & active adventure
Visit Fansipan, highest mountain of Indochina
​Private tours
Vegan-friendly
Fansipan Trekking 2 Days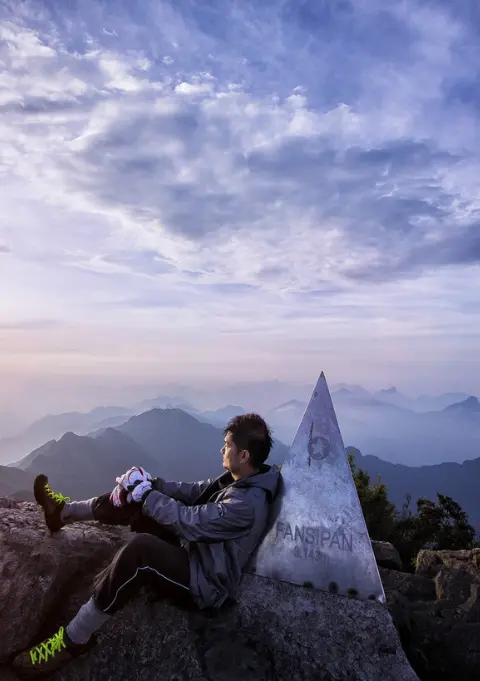 2 days 1 night fansipan experience
Moderate to challenging
Cultural immersion & active adventure
Visit Fansipan, highest mountain of Indochina
​Private tours
Vegan-friendly
Buy Cable Ticket Online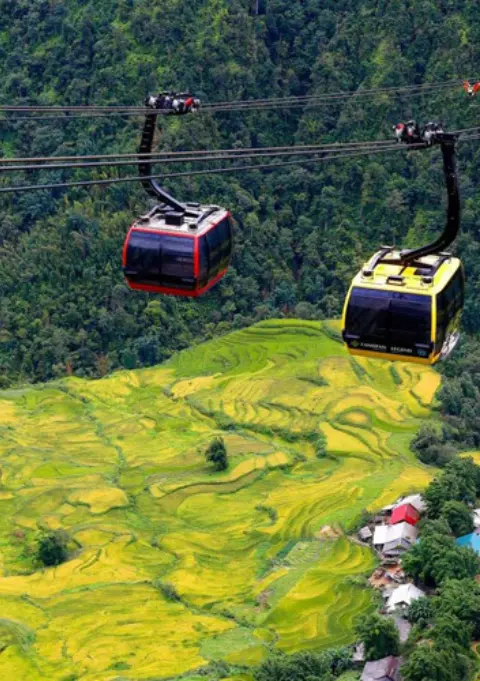 [QR Code] Buy Fansipan Cable Car Tickets Online
Non-refundable
Present your e-voucher
Fixed-day ticket
Admission with voucher
Accommodation Options
Fansipan Mountain is a popular destination for thrill-seekers, explorers, and vacationers alike. Whether you are looking to stay in luxury or prefer the simplicity of nature, there is no shortage of accommodation options around Fansipan. When it comes to lodging, resorts, and hotels come to mind first. There are plenty of luxurious hotels and resorts located near Fansipan, offering comfortable rooms with all the amenities one could expect from a high-end property.
If you're hoping to get closer to nature during your visit, camping sites are available throughout the region. Campsites provide basic facilities such as running water and fire pits; however, electricity may not be available at some locations so make sure to bring along flashlights and other essentials if needed. If you're feeling adventurous, you can even try staying overnight on the mountain!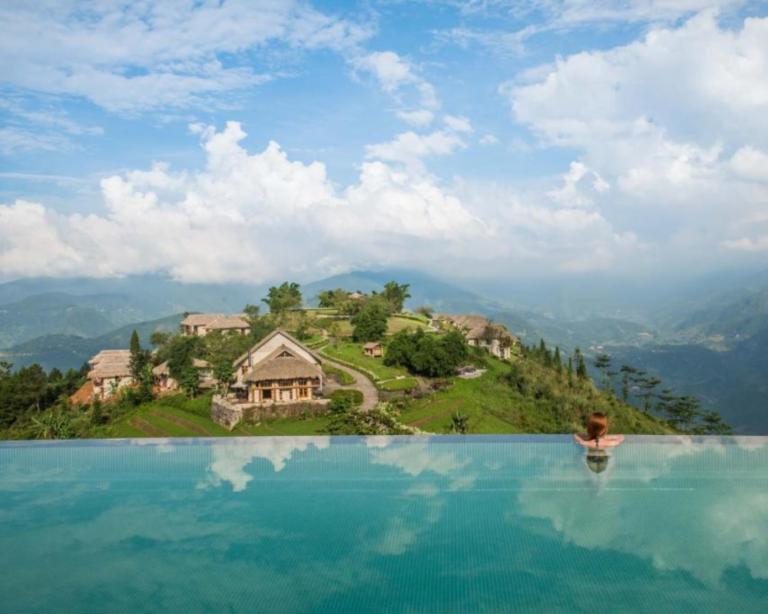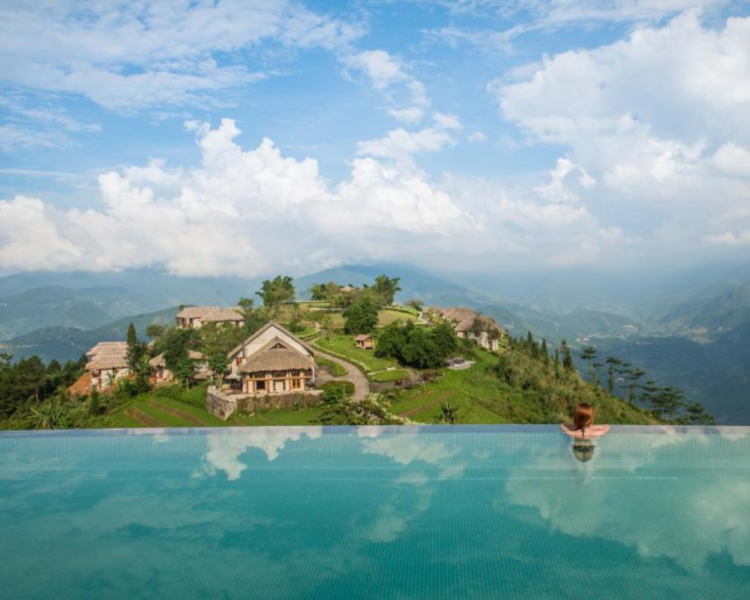 For those who want something more intimate than a hotel but yet still have all the convenience of modern life nearby, homestays offer an ideal solution. Homestay hosts often know their way around Fansipan like the back of their hand and can help point out hidden gems that would otherwise go unnoticed by visitors unfamiliar with the area. From cozy villas tucked away within tranquil forests to traditional stilt houses overlooking majestic valleys below – whatever type of experience you're after, there's bound to be something suitable for everyone here! With these diverse accommodation options at your fingertips, planning your next trip has never been easier.
With great places to stay all over this stunning landscape, now all that's left is exploring what else lies beyond Fansipan—from scenic trails winding through lush jungles and cascading waterfalls down steep hillsides to bustling night markets filled with a delicious local fare – nearby attractions await just outside your door!
Fansipan Hiking 1 Day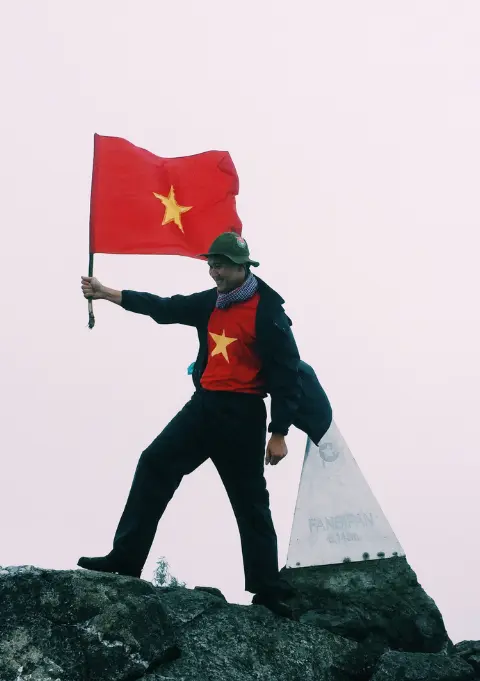 1 day fansipan experience
Moderate to challenging
Cultural immersion & active adventure
Visit Fansipan, highest mountain of Indochina
​Private tours
Vegan-friendly
Fansipan Trekking 2 Days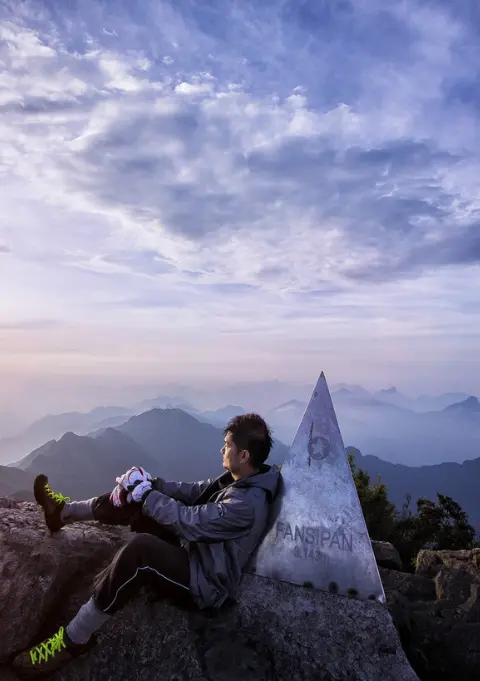 2 days 1 night fansipan experience
Moderate to challenging
Cultural immersion & active adventure
Visit Fansipan, highest mountain of Indochina
​Private tours
Vegan-friendly
Buy Cable Ticket Online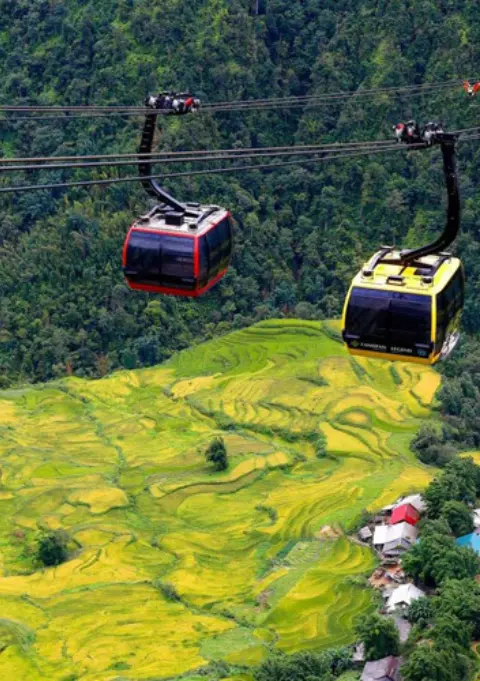 [QR Code] Buy Fansipan Cable Car Tickets Online
Non-refundable
Present your e-voucher
Fixed-day ticket
Admission with voucher
Nearby Attractions
Towering above the clouds, Fansipan is a majestic mountain that beckons many travelers. Offering stunning views of lush greenery and dramatic landscapes, it has become known as Vietnam's "Roof of Indochina." But there's much more to this towering peak than just its breathtaking vistas; here are some attractions nearby that shouldn't be missed!
For those looking for an adrenaline-filled adventure, trekking up Fansipan is one of the most popular experiences. The climb can take anywhere from two to five days depending on how far you wish to go. Along the way, visitors will have plenty of opportunities to explore local markets, enjoy spectacular waterfalls, and experience nature at its finest.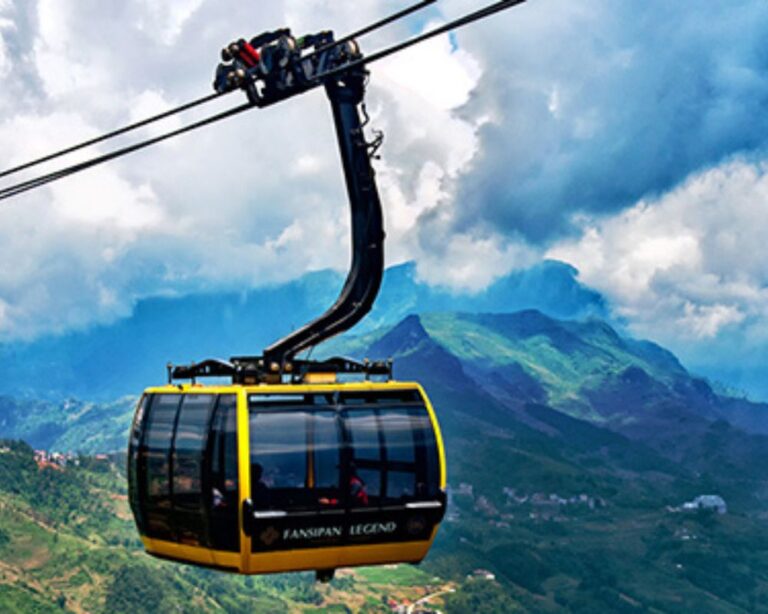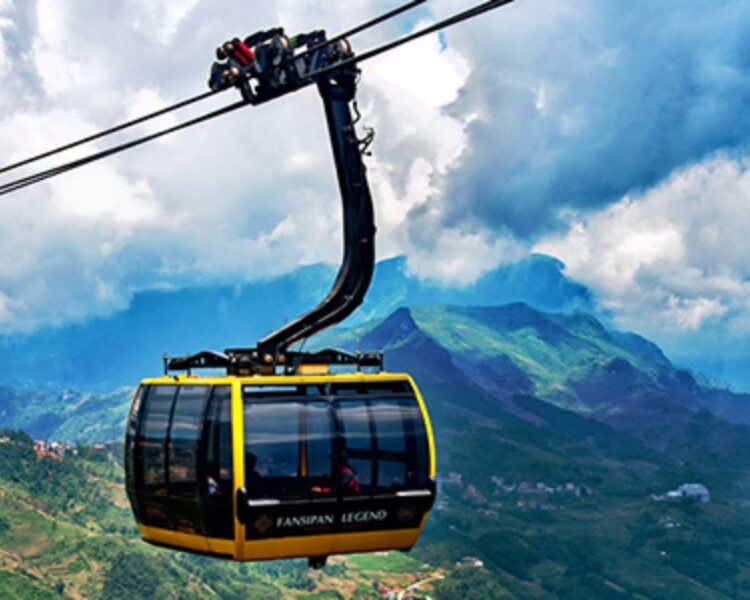 If you don't feel like making the journey on foot, you can always opt for a cable car ride up the mountain instead. Onboard your bird's eye view will include panoramic scenes of terraced rice fields and limestone formations as well as mysterious caves leading deep into the mountainside. This unforgettable trip will provide a truly unique perspective on Fansipan and all its wonders.
Although these activities may require some planning ahead, they're worth it to gain an appreciation of this beautiful region. With so many natural wonders nearby, exploring Fansipan should be high on any traveler's list when visiting Northern Vietnam. So why not start planning your excursion today? From trekking trails to cable cars, there's no shortage of ways to experience this magical destination – something every adventurer should do once in their lifetime!
Fansipan Hiking 1 Day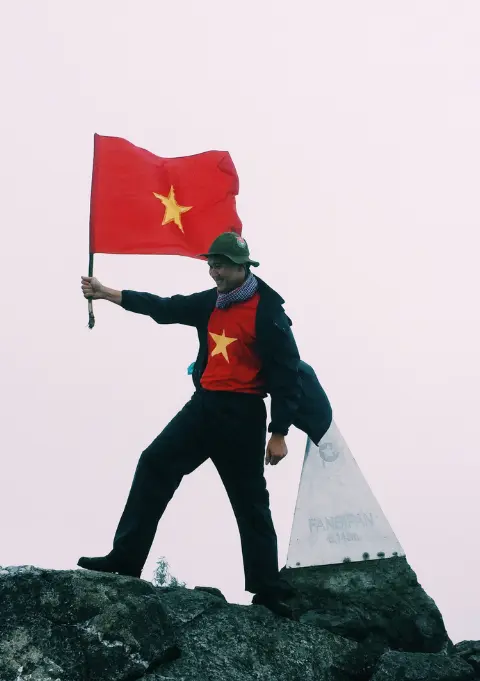 1 day fansipan experience
Moderate to challenging
Cultural immersion & active adventure
Visit Fansipan, highest mountain of Indochina
​Private tours
Vegan-friendly
Fansipan Trekking 2 Days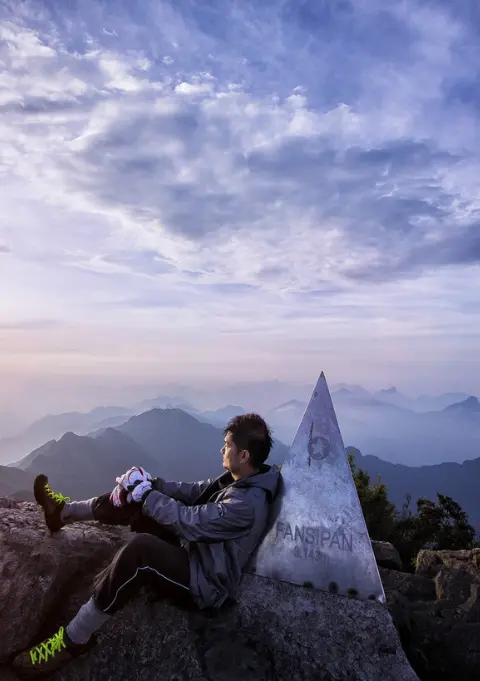 2 days 1 night fansipan experience
Moderate to challenging
Cultural immersion & active adventure
Visit Fansipan, highest mountain of Indochina
​Private tours
Vegan-friendly
Buy Cable Ticket Online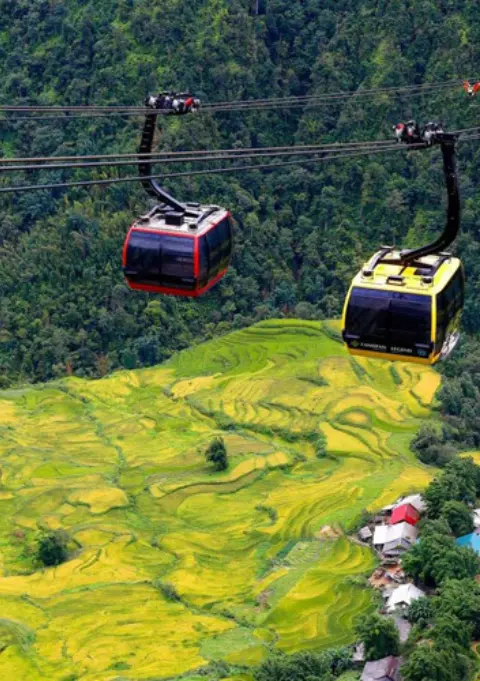 [QR Code] Buy Fansipan Cable Car Tickets Online
Non-refundable
Present your e-voucher
Fixed-day ticket
Admission with voucher
Climate Considerations
Fansipan, Vietnam's highest peak at 3,143 meters (10,312 feet), is known for its variable climate. Depending on the season, Fansipan temperatures can range from hot and humid in summer to cool and dry in winter. During the monsoon season (mid-May to mid-September) Fansipan receives a lot of rain with an average yearly precipitation of 2200mm in some areas.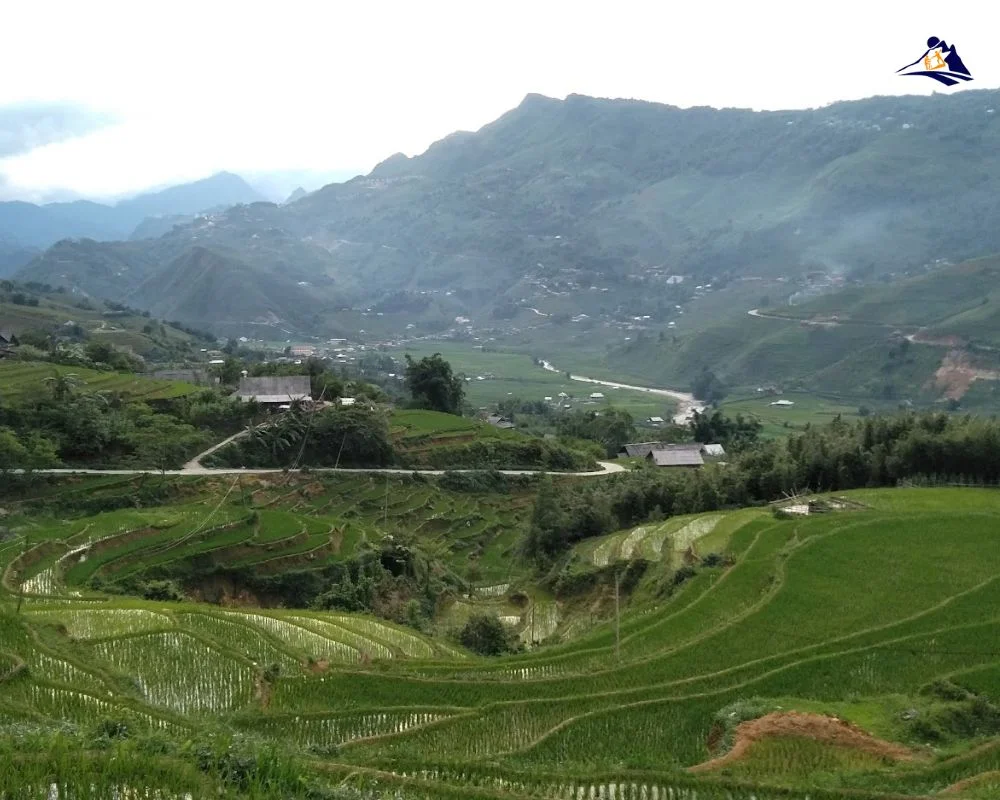 Altitudinal variations also affect temperature; as you climb higher up the mountain the temperature drops significantly. The humidity level also changes drastically depending on your location on the mountain. At lower altitudes, it can be quite high while higher altitudes are more likely to be much drier.
The best time to visit Fansipan is usually during winter when temperatures are mild and rainfall is minimal. However, if you're looking for adventure then late spring or early autumn may offer more interesting weather conditions due to their unpredictable nature. Whatever time of year you decide to go through, make sure you plan! Take into account all climate considerations including temperature variation and yearly precipitation so that you have a safe and enjoyable experience exploring this beautiful mountain.
What Is Fansipan Known For? Frequently Asked Questions
How Difficult Is The Climb?
Mount Fansipan, known as the 'roof of Indochina' is an exciting climb for adventurers seeking a challenge. The difficulty of this climb can be adjusted depending on the route taken; however, it remains a challenging trek. If you are considering undertaking the Fansipan trek, here is what you should know about its climb difficulty.
The most popular routes to ascend Mount Fansipan take between two and four days with varying levels of difficulty. The main factor affecting the overall difficulty will be your level of preparedness and fitness before attempting the climb. Depending on which route you choose, there may also be technical climbing sections that require some additional skills. Therefore, it is important to research each possible trial ahead of time so you can make sure your experience matches your skill level and expectations.
If you are looking to prepare yourself for tackling one of these trails, there are several tips and tricks to keep in mind while planning your Fansipan trek. Start by focusing on physical conditioning- if hiking or running isn't already part of your routine then getting into shape before taking on this task would be beneficial both physically and mentally during the journey itself! Additionally, researching local guides who have extensive knowledge about their native land could give insights into any unexpected hazards along various routes. Lastly, stocking up on supplies such as food and water for day trips is essential to ensure safety throughout the entire process.
Ultimately, whether or not someone finds themselves challenged by the ascent depends heavily upon how much preparation they put into their trip beforehand; training adequately combined with trekking tips from experienced locals will provide an enriching adventure no matter where you decide to go!
What Kind Of Gear Do I Need To Bring?
Climbing Fansipan, Vietnam's highest mountain, is an exhilarating experience that requires a proper preparation. Before embarking on this thrilling journey, it's important to have the right gear handy to make the climb as safe and enjoyable as possible. What kind of equipment do you need? Let's take a look!
Hiking boots are essential for tackling all kinds of terrain during your climb. They should provide good grip and ankle support so you can stay stable even when climbing over rocks or walking through mud. Insect repellent is another must-have item; bugs love the humid environment around Fansipan and being properly protected will help ensure an enjoyable trip free from bites and stings. Food supplies like energy bars or snacks are also necessary for replenishing your body's energy levels during strenuous climbs, while a headlamp will come in handy if you decide to explore after dark. Finally, don't forget to bring along a water bottle–hydration is key to success here!
Having the right gear with you on your trek up Fansipan will not only give you peace of mind but also enhance your overall enjoyment of the adventure. You'll be able to tackle any obstacles that arise without worrying about having the right tools at hand, giving you more time and energy to appreciate the magnificent views which await at every twist and turn. As long as you're well-equipped before setting out, nothing is stopping you from making the most out of your journey!
Is There A Guide For The Climb?
Is there a guide for the climb? When it comes to climbing Fansipan, one of the highest mountains in Southeast Asia, you want to make sure that you have all the resources available to help ensure success. A climbing guide can provide invaluable assistance with planning and navigating your journey up this iconic mountain peak.
When researching potential guides, look out for experienced professionals who specialize in Fansipan climbs. This type of specialist may be able to offer valuable information on specific terrain conditions as well as tips and tricks for successful ascents. Additionally, they will have experience helping climbers plan routes that fit their skill levels and goals. Furthermore, a professional Fansipan guide will likely be familiar with organized tours or other services which are available should you need assistance during the ascent.
For anyone setting off on an adventure up Fansipan, online research can also provide helpful information about recommended gear lists and even suggested climbing routes. There's no shortage of websites offering advice from seasoned mountaineers who've successfully climbed Fansipan before! You'll find detailed descriptions of what type of equipment to bring along, how long each route takes to complete, and even helpful advice on ways to stay safe while enjoying your time outdoors.
Whether you're looking for expert guidance or just trying to get some more general knowledge about Fansipan climbs before heading out into the wilds – having access to reliable information sources is essential when tackling any big challenge like summiting this impressive peak! So don't forget to do your due diligence by taking advantage of all the resources available so that you can start your successful mountain adventure today!
Are There Any Safety Precautions I Should Take?
Climbing Fansipan Peak is an incredible experience, and it can be a rewarding adventure for those who decide to take on this challenge. However, before you embark on your journey up Mount Fansipan, some safety precautions should not be overlooked. Like any other activity with potential risks involved, it's essential to assess the situation before setting out.
Taking care of yourself while trekking in mountainous terrain requires specific safety measures. Before attempting to climb Mount Fansipan or any other mountain, consider these factors:
Risk assessment: Evaluate the level of difficulty of the route and ensure you have sufficient physical abilities and skills required for successful completion. Make sure to plan and provide enough time for rest stops along the way.
Weather conditions: Monitor weather forecasts regularly and expect changes in temperature throughout your hike as well as sudden rain showers or strong winds when at higher altitudes.
Trekking gear: Ensure all necessary equipment is packed including waterproof clothing, sun protection items such as hats and sunglasses, spare clothes, and food supplies (e.g., energy bars). Carry plenty of water with you during your ascent to avoid dehydration – make sure to check if streams nearby are safe for consumption beforehand!
These considerations need to be taken into account when planning a trip up Mt Fansipan; no matter how experienced a climber you may be. It's always best to prepare fully so that unforeseen circumstances don't get in the way of enjoying this memorable adventure. As Confucius said "A journey of thousand miles begins with just one step" – but let's make sure we do it safely!
Conclusion
The climb to Fansipan may sound daunting, but with the right preparation and training, it can be a rewarding experience. With the help of an experienced guide, you'll have plenty of support along the way. The incredible views from atop Fansipan are worth all the effort — there is nothing quite like standing at the highest peak in Indochina!
You might worry about safety when tackling such an ambitious hike, but you can rest assured that as long as you take proper precautions and follow your guide's instructions, Fansipan will provide a safe yet extremely thrilling adventure. Bring the right gear, wear appropriate clothing for changing weather conditions, and stay hydrated throughout your journey — these simple steps will ensure your success on this epic excursion.
So don't let fear stop you from experiencing everything that Fansipan has to offer. It truly is one of Vietnam's most remarkable landmarks; conquering its summit gives us an unforgettable sense of accomplishment and satisfaction. Whether you're looking for a physical challenge or simply want to appreciate breathtaking scenery, make sure to add Fansipan to your travel bucket list today!
Sapa 1 Day Tours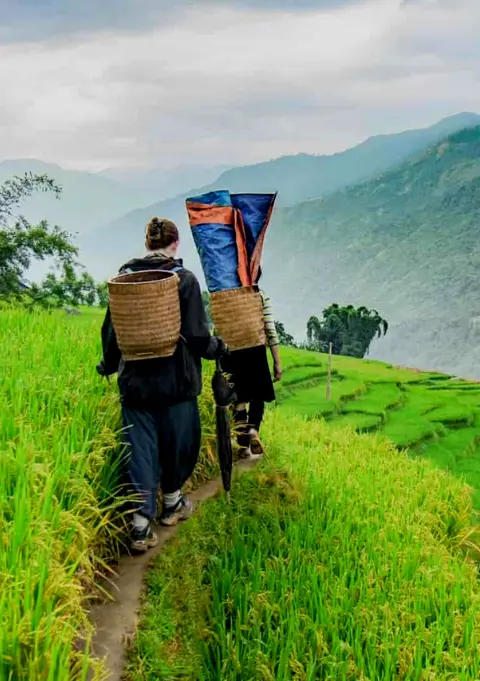 1 day experience
Moderate to challenging
Cultural immersion & active adventure
Rice fields, valleys & villages
​Private tours
Vegan-friendly
Sapa 2 Day Tours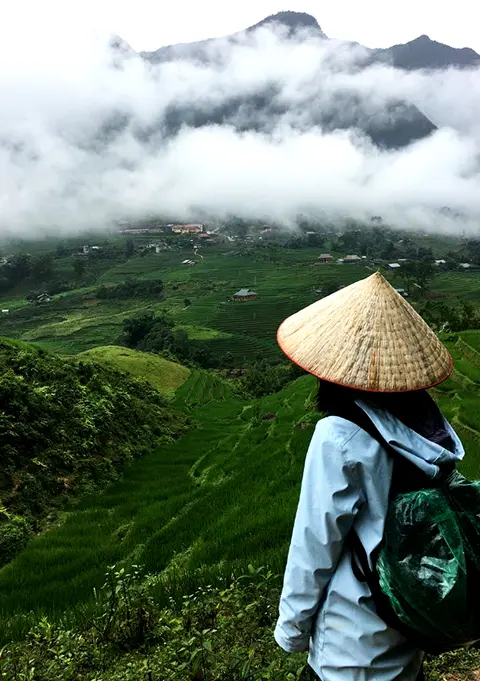 2 days 1 night experience
Moderate to challenging
Cultural immersion & active adventure
Mountains, valleys, rice fields and villages
​Private tours
Vegan-friendly
Sapa 3 Day Tours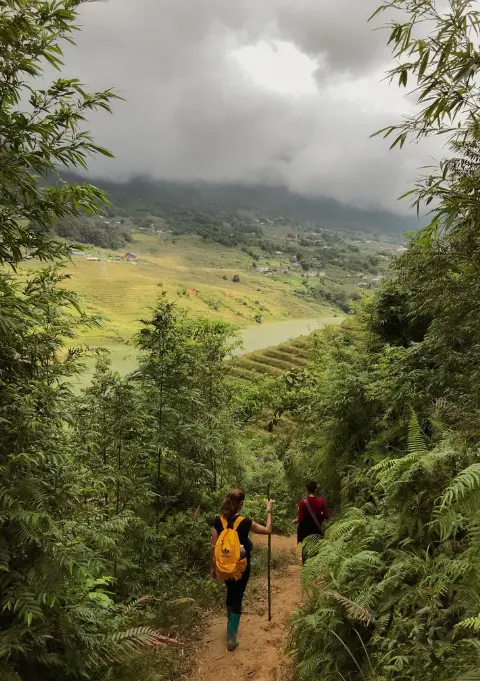 3 days 2 night experience
Moderate to challenging
Cultural immersion & active adventure
Mountains, valley, rice fields & villages
​Private tours
Vegan-friendly
Sapa 4 Day Tours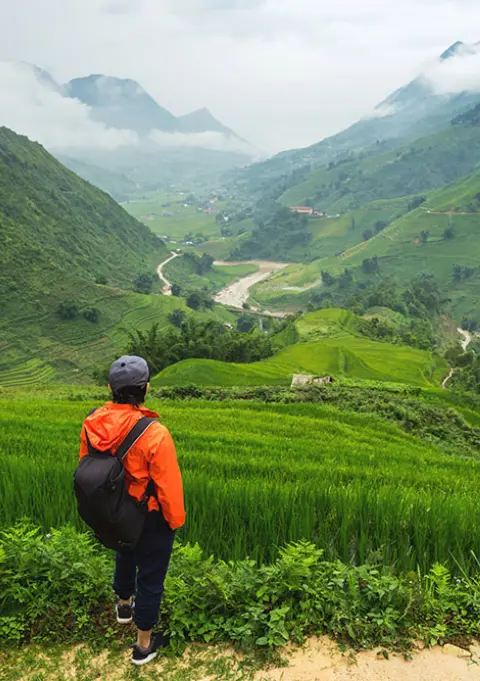 4 days 3 night experience
Moderate to challenging
Cultural immersion & active adventure
Mountains, valleys, rice fields & villages
​Private tours – Less Touristic
Vegan-friendly