Are you looking for an adventure that's off the beaten path? Something that will take you from the mountains to the sea and leave you feeling free and alive? Look no further than the journey from Sapa to Cat Ba, a route that offers some of the most breathtaking scenery in all of Vietnam. Starting in the mountain town of Sapa, this journey takes you through winding roads past emerald green rice paddies and misty mountain peaks.
From there, hop on a ferry to cross Ha Long Bay before arriving at your destination: Cat Ba Island, where crystal clear waters and sandy beaches await. With so much beauty along the way, it's no wonder that this is one of the best ways to experience Vietnam's natural wonders while satisfying any subconscious desire for freedom.
Exploring Sapa
Welcome to Sapa, a charming town located in the northwest region of Vietnam. If you're looking for an adventure that involves trekking trails and cultural experiences, then this is the place for you! Sapa is surrounded by majestic mountains and lush greenery that will leave you breathless. As a travel writer, I can tell you that there's nothing quite like exploring the hidden gems of Sapa. From wandering through quaint villages to hiking along rugged terrain, every step will lead you closer to discovering new horizons.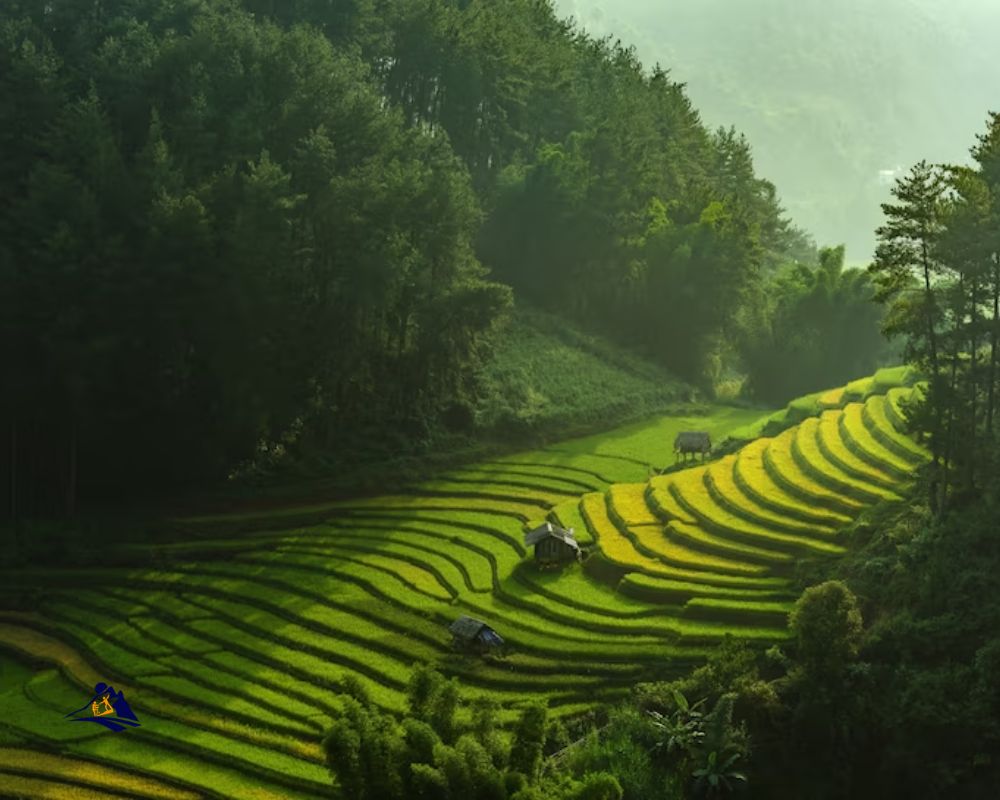 Be sure to take your time and soak up all the beauty around you – trust me when I say that it's worth it! And if you're feeling adventurous, why not try some of the local delicacies? The food here is simply divine.
But enough about food – let's talk about taking the bus to Lao Cai.
Taking The Bus To Lao Cai
After exploring the beauty of Sapa and its surrounding areas, it's time to move on to your next destination: Cat Ba. There are several ways to get there from Sapa, but the best option is taking a combination of bus and ferry.
First, you'll need to take a bus from Sapa to Hanoi. The journey takes around six hours, but don't worry – the scenery along the way is breathtaking.
Once in Hanoi, head over to the ferry terminal at Tuan Chau Island where you can catch a ferry to Cat Ba Island. The total travel time will be around nine hours including transfers, so make sure you have plenty of snacks and water for the trip.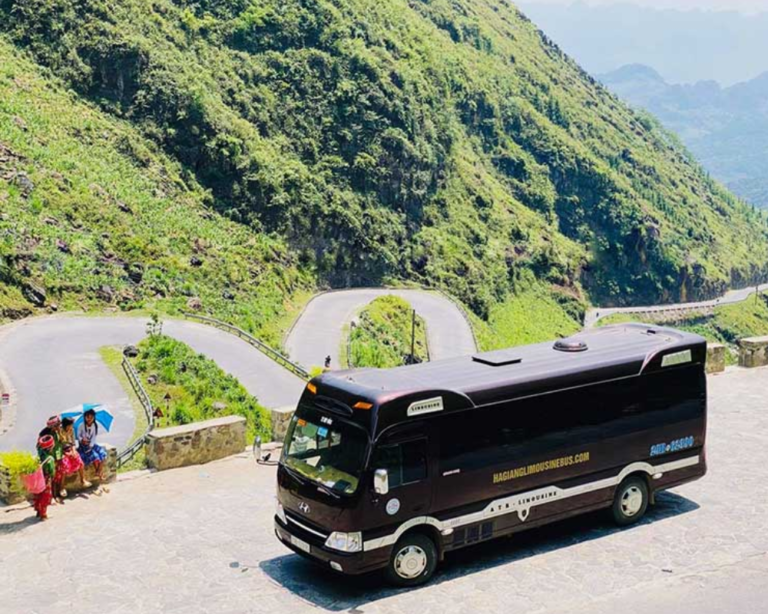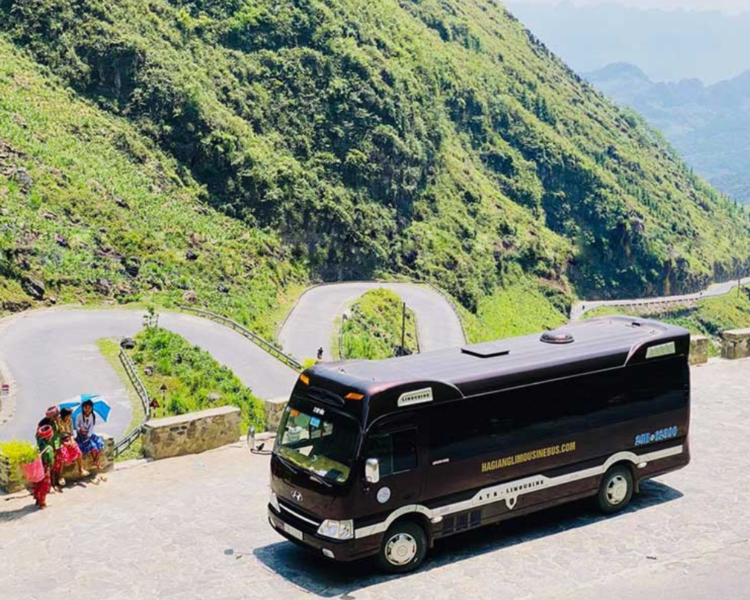 Before heading off on this journey, however, consider spending an extra day or two in Sapa as there are many hiking trails and cultural sites worth visiting. Here are some recommendations:
Visit Ta Phin Village: This small village located just outside Sapa town offers a glimpse into the traditional lifestyles of ethnic minority groups.
Trek through Fansipan Mountain: As Vietnam's highest peak, trekking up Fansipan Mountain is not for the faint-hearted, but those who brave it will be rewarded with stunning views.
Explore Bac Ha Market: Every Sunday morning, people from all over come to this bustling market selling everything from fresh produce to handicrafts.
After enjoying these sights and experiences in Sapa, it's time to venture towards crossing the Chinese border.
Crossing The Chinese Border
As you cross from Vietnam into China, the excitement of exploring a new country can quickly turn to anxiety as you face the daunting task of navigating border regulations and visa requirements. But fear not, with some preparation and patience, crossing the Chinese border can be a smooth process.
First and foremost, make sure you have all the necessary documents in order before arriving at the border. This includes a valid passport with at least six months of validity remaining, a Chinese visa (which must be obtained before arrival), and any relevant permits if traveling to certain regions like Tibet or Xinjiang.
Be prepared for potential language barriers and strict security measures, but remember that following procedures will ensure a hassle-free transition into this vast country. With these preparations in mind, get ready to explore all that China has to offer!
As your adventure continues beyond the border, one breathtaking route worth considering is driving through the Hai Van Pass in central Vietnam. This winding coastal road offers stunning views of lush green mountains meeting crystal blue waters below.
Take your time on this journey – stop for photos at scenic outlooks or indulge in local cuisine at roadside restaurants along the way. From conquering border regulations to cruising along picturesque highways, let this trip ignite your sense of freedom and wanderlust.
Driving Through The Hai Van Pass
After crossing the Chinese border, it's time to hit the road again and head towards Cat Ba. The journey involves navigating winding roads that cut through lush green forests and mountainous terrain.
Along the way, you'll discover quaint villages where locals go about their daily lives, tending to crops or selling handmade goods by the side of the road.
As you make your way closer to Cat Ba, you'll come across scenes that will take your breath away – towering limestone cliffs jutting out of sparkling waters below. It's a sight that's truly awe-inspiring and one that is sure to stay with you for years to come.
Once you arrive at Cat Ba Island, be prepared to relax in its laid-back atmosphere before embarking on more adventures!
And speaking of adventures, our next stop takes us through Hai Van Pass into Hue City – known as Vietnam's Imperial City. But first, let's explore what else Cat Ba has in store for us!
Visiting The City Of Hue
As you make your way south from Hanoi to Ho Chi Minh City, be sure to stop at the ancient capital city of Hue. This charming destination is filled with rich history and culture that will leave any traveler in awe.
And while it may not have the same bustling energy as some of Vietnam's larger cities, there are still plenty of things to do and see here. If you're interested in cultural shopping, head over to Dong Ba Market for a truly authentic experience. Here you'll find everything from traditional clothing to unique handicrafts that make perfect souvenirs.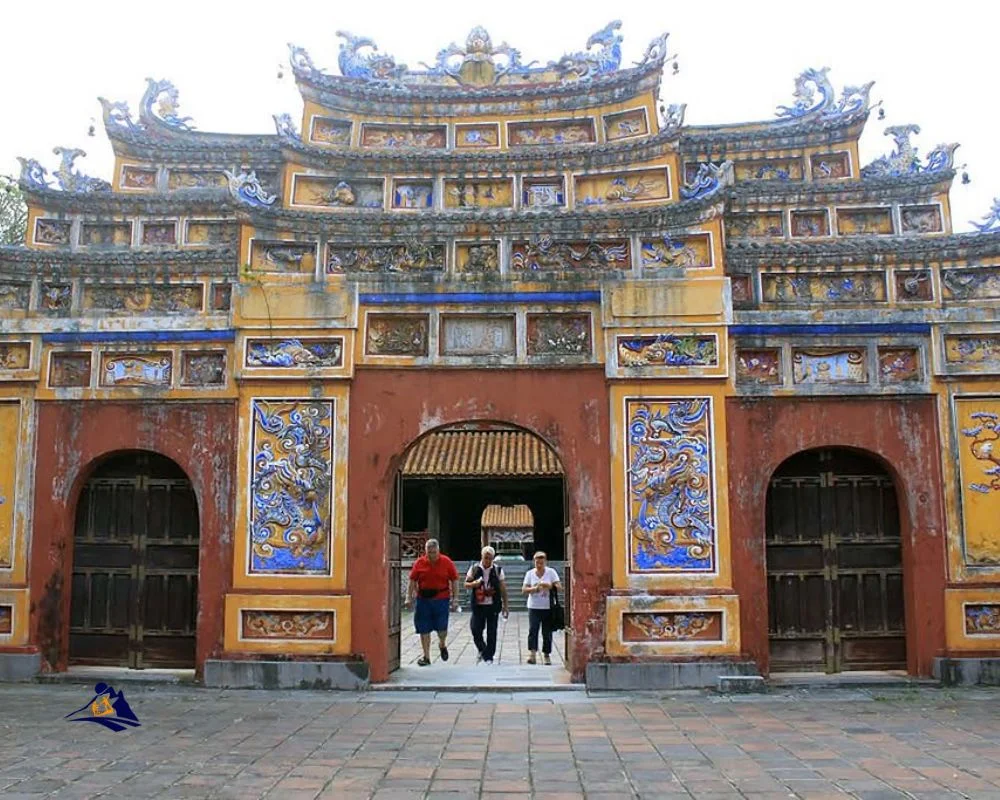 Additionally, no visit to Hue would be complete without exploring its many royal tombs. Each one tells a different story about Vietnam's past rulers and provides insight into their lives and legacies. So take your time wandering through these grand structures and appreciate the stunning architecture they offer.
As much as we'd love to stay in this lovely city forever, it's time to move on and continue our journey through Vietnam. Next up? Taking the ferry to Ha Long Bay – an excursion that promises breathtaking views and unforgettable memories.
Taking The Ferry To Ha Long Bay
If you're planning a trip from Sapa to Cat Ba Island, taking the ferry across Ha Long Bay is one of your best transport options. The journey takes around 8-9 hours and offers stunning views of the limestone cliffs that dot Vietnam's famous bay.
Before embarking on this adventure, here are some planning tips to keep in mind:
Make sure to book your tickets in advance as ferries can fill up quickly, especially during peak season.
Pack snacks and drinks for the long ride since there are limited food options onboard.
Dress appropriately for the weather conditions as it can get chilly out at sea.
With these tips in mind, sit back, relax, and take in the beauty of Ha Long Bay while en route to Cat Ba Island.
As you approach Cat Ba Island by ferry, prepare yourself for an island paradise full of outdoor adventures and natural wonders waiting to be explored. From hiking through lush forests to kayaking along hidden coves, there's no shortage of activities to keep even the most restless traveler entertained.
So let go of any worries or stress left behind on mainland Vietnam and immerse yourself in the freedom and excitement that awaits on Cat Ba Island.
Exploring Cat Ba Island
As you arrive on Cat Ba Island, the feeling of freedom and adventure is palpable. The island is a haven for nature enthusiasts with its vast expanse of hiking trails and wildlife spotting opportunities.
Walking through the lush green forests, you will come across exotic species of birds and animals that are unique to this region. The hiking trails on this island offer something for everyone – from easy walks to challenging treks up cliffs.
And if you're lucky, you might even spot some rare species like the golden-headed langur or the oriental pied hornbill. So lace up your boots and set out into the wilderness for an unforgettable experience in nature. But don't forget to bring your camera along to capture all the amazing sights!
As you explore more of Cat Ba Island's natural wonders, it won't be long before you start dreaming about what lies beyond. That's right – we're talking about Lan Ha Bay!
With its crystal-clear waters, towering limestone cliffs, and secluded beaches, it's no wonder why travelers consider it one of Vietnam's top destinations. So get ready to hop aboard a boat and dive headfirst into another world as we take you on a journey through Lan Ha Bay.
Visiting Lan Ha Bay
Exploring Lan Ha Bay by boat is a must-do for those wanting to experience its stunning beauty. Island getaways are the perfect way to relax and enjoy the scenery, and there are plenty of adventure activities for thrill-seekers to choose from. From sailing to kayaking to rock climbing, there's something for everyone in this beautiful corner of Vietnam.
Boat Tours
If you're looking for the ultimate adventure in Lan Ha Bay, then a boat tour is the way to go. With so many options available, including trekking tours and cruise packages, there's something for everyone! Not only will you get to explore some of Vietnam's most stunning scenery from a unique perspective, but you'll also have the chance to experience local culture up close and personal. So why not take the plunge and book yourself onto one of these amazing boat tours today?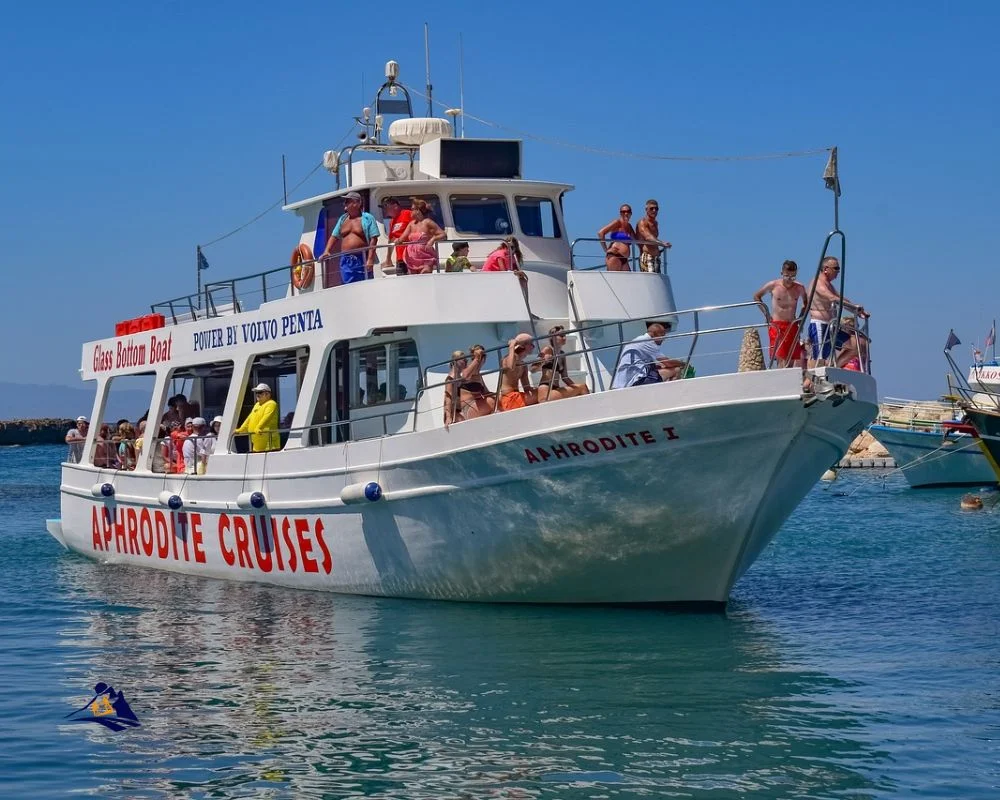 Your inner wanderlust will thank you!
Island Getaways
Now that we've talked about the fantastic boat tours in Lan Ha Bay, let's move on to another exciting subtopic – Island Getaways. If you're looking for a more laid-back experience while exploring this beautiful corner of Vietnam, then island hopping might be just what you need.
There are plenty of eco-tourism options available where you can stay overnight on one of the many pristine islands scattered throughout the bay. Imagine waking up to breathtaking views of turquoise waters and untouched beaches every morning! And if beach camping is your thing, there are several places where you can pitch your tent and enjoy an unforgettable night under the stars.
With so much natural beauty around, it's no wonder why visitors flock to these secluded spots all year round. So pack your bags and get ready for some serious relaxation amidst stunning surroundings.
Your soul will thank you for it!
Adventure Activities
Now that we've explored the serene island getaways of Lan Ha Bay, let's turn up the adrenaline with some adventure activities. If you're a thrill-seeker, then sailing tours and jungle trekking should be on your must-do list. Hop aboard one of the many sailing tours available and feel the wind in your hair as you glide through crystal-clear waters surrounded by towering limestone cliffs.
For those who prefer to stay on land, jungle trekking offers an exhilarating way to explore the lush forests and hidden caves of this stunning region. With so much natural beauty waiting to be discovered, it's no wonder why visitors from all over the world are drawn to these exciting outdoor experiences.
So pack your sense of adventure and get ready for an unforgettable journey through one of Vietnam's most breathtaking destinations!
Touring The Cat Ba National Park
As you explore the natural beauty of Cat Ba Island, make sure to set aside some time for a visit to Cat Ba National Park. This stunning park boasts lush forests, towering mountains, and crystal-clear streams that are sure to leave you breathless.
For those who love hiking trails or want to learn more about local culture, there are plenty of opportunities here. Take a guided tour through the park's many walking paths or trek up one of its highest peaks for an unforgettable view. Along the way, keep your eyes peeled for rare species like macaques and civets as well as beautiful flora such as orchids and ferns. Don't forget to snap plenty of photos along the way!
Discover hidden waterfalls.
Learn about traditional Vietnamese herbal medicine.
Observe exotic bird species in their natural habitat.
Enjoy panoramic views from the top of Ngu Lam Peak.
After exploring all that Cat Ba National Park has to offer, it's time to head down to Cat Co Beach and enjoy some well-deserved relaxation on the sand.
Enjoying A Beach Vacation On Cat Co Beach
As you step onto the shores of Cat Co Beach, you are immediately greeted by a vision of paradise. The crystal-clear waters stretch out before you, inviting you to take a dip and cool off from the tropical heat. The soft sand between your toes is like velvet, beckoning you to kick off your shoes and embrace the carefree spirit of beach life. But before jumping into the water, it's important to remember swimming safety tips.
Always swim in designated areas with lifeguards on duty, and never swim alone or under the influence of alcohol. Additionally, be aware of any potential hazards such as strong currents or jellyfish. By following these precautions, you can fully enjoy all that Cat Co Beach has to offer without putting yourself at risk.
And don't forget to pack sunscreen and plenty of water for a day full of fun in the sun!
The Best Way From Sapa To Cat Ba Island Frequently Asked Questions
How Much Does It Cost To Travel From Sapa To Cat Ba?
Planning your journey from Sapa to Cat Ba? Good news! There are several transportation options available. However, the cost of travel varies depending on which mode of transportation you choose. If you're looking for an affordable option, consider taking a bus or train followed by a ferry ride.
On the other hand, if you want to get to your destination quickly and in style, hiring a private car might be the best choice for you. Whatever route you decide on, make sure to plan and book your tickets early to avoid any last-minute stress.
Happy travels!
What Is The Duration Of The Journey From Sapa To Cat Ba?
You may be wondering, 'How long does it take to travel from Sapa to Cat Ba?' Well, the answer depends on your mode of transportation. If you opt for train travel, it can take upwards of 10 hours with multiple transfers involved. However, if time is not on your side and you want to arrive at your destination quickly, taxi service may be the better option.
The journey by car takes around 6-7 hours but allows for more flexibility and comfort during the ride. As a travel writer, I highly recommend taking in the stunning views along the way – the green valleys and limestone cliffs are truly breathtaking!
So pack your bags and indulge in some much-needed freedom as you make your way from Sapa to Cat Ba.
What Is The Best Time Of The Year To Travel From Sapa To Cat Ba?
When planning a trip from Sapa to Cat Ba, it's important to consider the weather patterns and choose the best time of year for your journey. The ideal season is between October and April when you can expect clear skies and calm waters. However, keep in mind that temperatures can drop significantly during the winter months, so pack accordingly.
As far as travel tips go, make sure to book accommodations ahead of time and be prepared for bumpy roads if traveling by car. But don't let these minor inconveniences deter you – the stunning scenery along the way makes up for any challenges.
So embrace the adventure and set out on this unforgettable journey from Sapa to Cat Ba!
Are There Any Direct Flights From Sapa To Cat Ba?
Looking to travel from Sapa to Cat Ba? While there are no direct flights available, fear not! You have plenty of other options for getting there. One popular choice is taking the bus route, which offers both comfort and affordability. Alternatively, you can opt for train tickets that will give you a scenic ride through Vietnam's stunning countryside.
Both options offer flexibility in terms of departure times, making it easy to plan your trip around your schedule. So whether you're looking for adventure or relaxation, traveling from Sapa to Cat Ba has never been easier!
What Are Some Recommended Accommodations In Cat Ba Island?
Looking for a place to stay on Cat Ba Island? Look no further! There are plenty of accommodations available that will suit any traveler's needs. From luxurious resorts with stunning views to budget-friendly hostels, there is something for everyone. Once you've settled into your new digs, make sure to explore all the amazing sights this island has to offer.
Take a dip in the turquoise waters at Cat Co Beach or hike up the hills for panoramic views of Ha Long Bay. And if you're wondering about transportation options from Sapa, fear not – there are plenty of ways to get here and start your adventure!
Conclusion
So, there you have it – the best way to get from Sapa to Cat Ba Island. It's not as complicated or expensive as you might think! The cost of travel will depend on your mode of transportation and any additional stops along the way, but overall prices are reasonable. The duration of the journey is also manageable, taking into account that some parts require a bit more time for transfers or waiting. However, with stunning scenery all around you, time passes quickly!
As far as timing goes, we recommend traveling during the spring or fall months when temperatures are comfortable and crowds are smaller. Avoid peak season if possible to fully enjoy all that Cat Ba has to offer.
While direct flights between Sapa and Cat Ba may not be available at this time, don't let that deter you from exploring both destinations. There are plenty of other ways to make your way overland or by sea.
When it comes to accommodations on Cat Ba Island itself, we highly recommend checking out some of the local homestays or small hotels in town – they can provide an authentic experience while still being affordable and comfortable. And with so much natural beauty surrounding you, who needs luxury anyway?