As you seek to break free from the stress and chaos of everyday life, Sapa's tranquil beauty and unique culture beckon. Amongst the lush rice terraces, misty mountains, and colorful hill tribes lies an opportunity for rejuvenation and wellness. Whether you're searching for luxury spa treatments or outdoor healing experiences, Sapa has it all.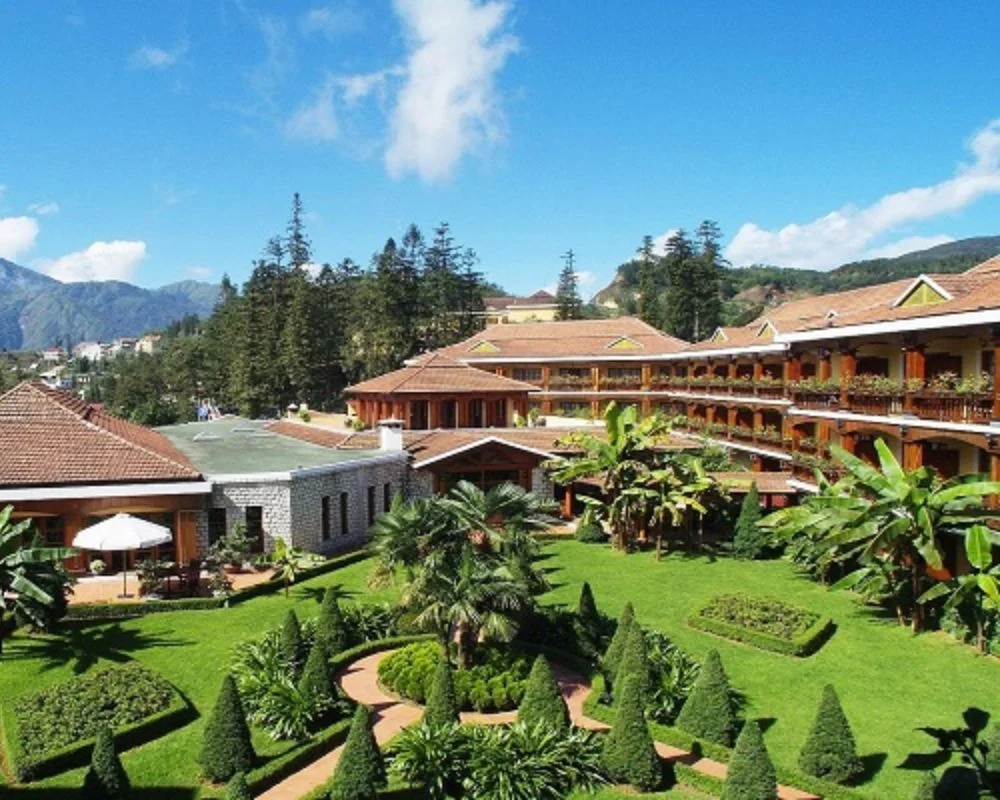 From cozy homestays with wellness offerings to high-end resorts with state-of-the-art facilities, Sapa's best wellness retreats cater to every need. Immerse yourself in local cuisine and healthy eating options while exploring the area's cultural richness. Take a break from your routine and plan a trip to Sapa where nature meets culture in perfect harmony.
An Overview of Sapa's Tranquil Beauty and Unique Culture
You'll quickly be captivated by the serene landscapes and rich traditions found in this part of Vietnam. Sapa's picturesque valleys, verdant rice terraces, and misty mountains create a tranquil ambiance that's perfect for relaxation and rejuvenation. As you explore the region, you'll discover unique customs and cultures of ethnic minority groups such as Hmong, Dzao, Tay, and Giay. Their fascinating way of life has been preserved for generations with traditional clothes, cuisine, handicrafts, music, and dance.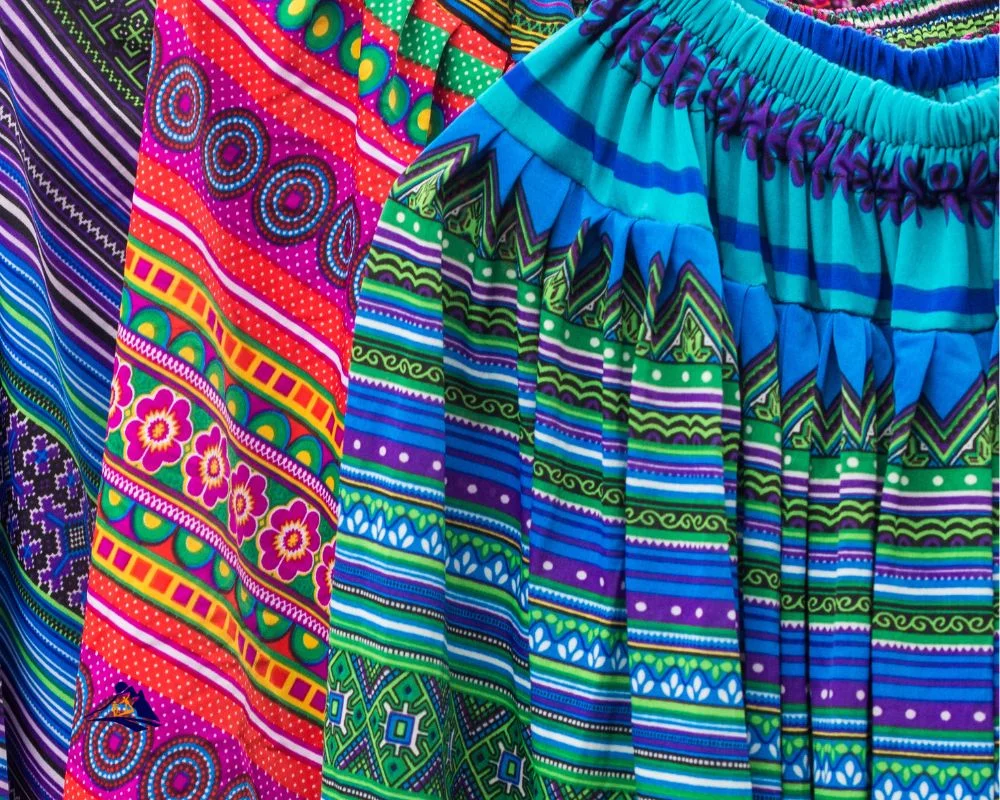 Sapa is also home to natural remedies and therapies for holistic wellness. The cool climate and fertile soil produce abundant herbs like ginger root, lemongrass, mint leaves that are used in cooking or healing practices. Many local spas offer herbal baths or massages that use essential oils extracted from these plants to soothe your senses. You can also join meditation classes or yoga sessions amidst breathtaking scenery to achieve inner peace and mindfulness. These experiences immerse you in the beauty of Sapa while promoting physical health and mental well-being.
Luxury Wellness Resorts
If you're looking to indulge in some serious pampering and relaxation, there's no better place than these luxurious wellness resorts in Sapa. These retreats offer a range of activities such as mindfulness retreats and yoga retreats that can help you unwind and find your inner peace. The serene environment coupled with the indulgent amenities makes for an unforgettable experience.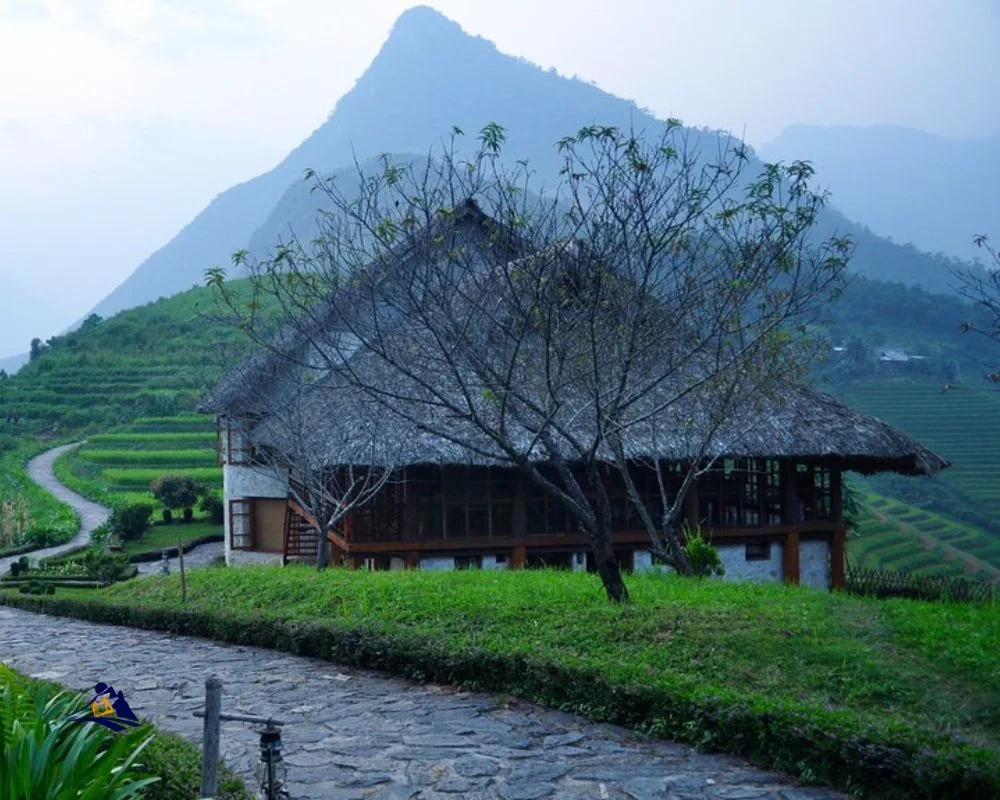 One of the most popular luxury wellness resorts in Sapa is Topas Ecolodge. Set amidst the breathtaking vistas of Hoang Lien National Park, this resort offers a wide range of wellness treatments including massages, sauna sessions and herbal baths. The resort also has a yoga studio with daily classes that are conducted by experienced instructors. If you're looking for adventure, sign up for one of their guided hikes or bike rides through the picturesque countryside.
As much as we all love luxury accommodations, sometimes nothing beats cozy homestays with wellness offerings.
Cozy Homestays with Wellness Offerings
Get ready to feel cozy and rejuvenated with these homestay options that offer traditional therapies. If you're looking for a peaceful escape from the hustle and bustle of everyday life, these homestays are perfect for you. The warm ambiance, comfortable furnishings, and personalized attention of the hosts will make you feel right at home.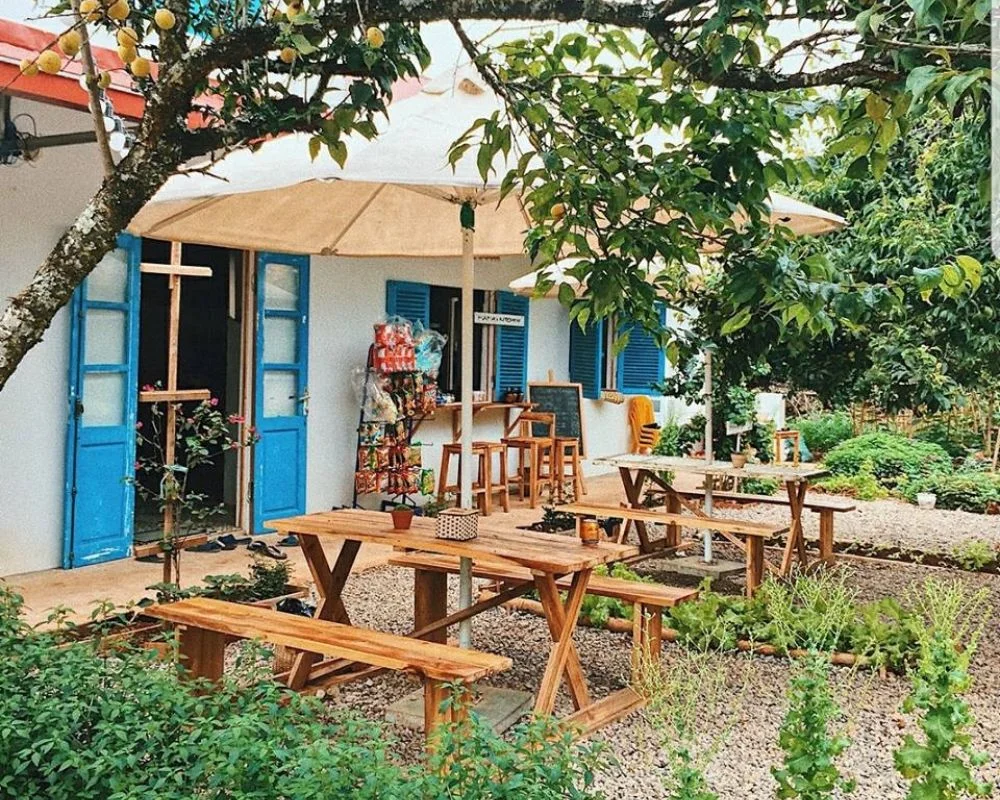 These homestays don't just offer a place to stay – they also have wellness treatments to help you relax and recharge. You can enjoy Ayurvedic massages, yoga sessions, meditation classes, or even learn how to cook healthy meals using local ingredients. With such cozy accommodations and nourishing wellness offerings, you'll leave feeling refreshed and renewed. And if you're still craving more outdoor healing experiences after your stay in one of these homestays, keep reading!
Outdoor Healing Experiences
Explore the natural beauty of your surroundings and immerse yourself in outdoor activities that promote healing and well-being. Sapa is home to lush forests and hot springs, making it the perfect destination for forest bathing and hot springs therapy. Take a guided hike through the breathtaking rice terraces, breathe in the fresh air, and let nature work its magic on your mind and body. Alternatively, indulge in a relaxing soak in one of Sapa's many hot spring pools while taking in stunning views of the surrounding mountains.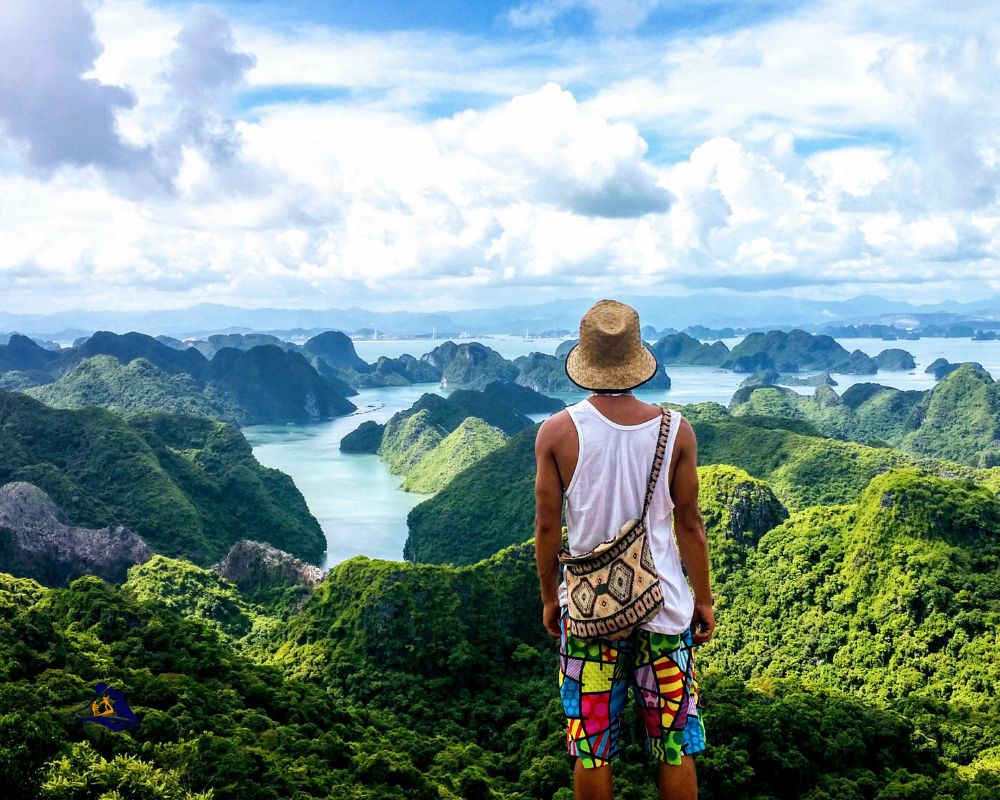 Looking for a more active experience? Try out some of Sapa's adventure sports such as rock climbing or zip-lining. Not only will these activities get your heart pumping, but they also offer an incredible opportunity to connect with nature and push yourself outside of your comfort zone. Whatever your preference may be, Sapa offers endless opportunities for outdoor wellness experiences that will leave you feeling refreshed and rejuvenated. Ready to fuel up after all that activity? Let's dive into some local cuisine options next!
Local Cuisine and Healthy Eating Options
Looking for a healthier lifestyle while enjoying the best of local cuisine? Look no further than Sapa's farm-to-table restaurants, where you can indulge in delicious meals made from locally sourced ingredients. Take it to the next level by attending cooking classes and workshops to learn how to prepare healthy dishes yourself. And for those looking for a more dedicated approach, there are several healthy eating and detox programs available at Sapa's top wellness retreats and spas.
Farm-to-Table Restaurants
You're in for a treat with these farm-to-table restaurants – they put their heart and soul into every dish, making sure it's the cream of the crop. In Sapa, you'll find numerous options which use locally sourced ingredients to create an unforgettable dining experience. These restaurants prioritize organic farming and sustainable living, ensuring that the food is not only delicious but also environmentally friendly.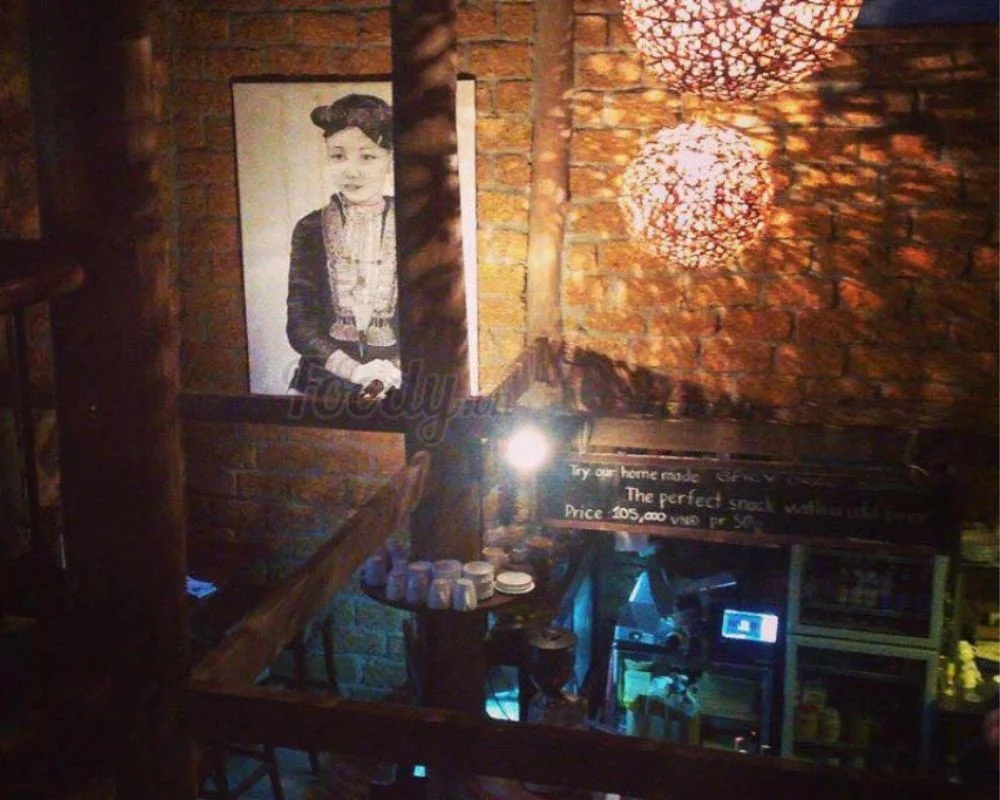 One such restaurant is The Hill Station Signature Restaurant, known for its creative dishes that showcase local produce. Their chefs are passionate about using fresh ingredients and crafting innovative recipes that highlight the flavors of Northern Vietnam. Another great option is Le Gecko Restaurant & Bar, which offers an extensive menu featuring healthy meals made from scratch with locally grown vegetables and meats. Whether you're looking for a romantic dinner or a casual lunch spot, these farm-to-table restaurants won't disappoint!
And if you want to learn how to cook like a pro, many of these restaurants offer cooking classes and workshops where you can learn new skills while enjoying some tasty bites. Don't miss out on this opportunity to take your culinary expertise to the next level!
Cooking Classes and Workshops
If you're craving to up your culinary game, these farm-to-table restaurants in Sapa offer cooking classes and workshops that will leave you with a newfound appreciation for local produce. Learn the secrets of Farm to table cooking from experienced chefs who create innovative dishes using only the freshest ingredients sourced from nearby farms. Here are some highlights:
Join a traditional recipe workshop and learn how to make popular Vietnamese delicacies such as pho, spring rolls, and banh mi.
Participate in a farm excursion where you can pick your own vegetables and herbs, which will be used later in your cooking class.
Attend wine tastings where local wines are paired with various courses.
Take part in group cooking classes where you can share tips and tricks with other food enthusiasts while savoring delectable meals.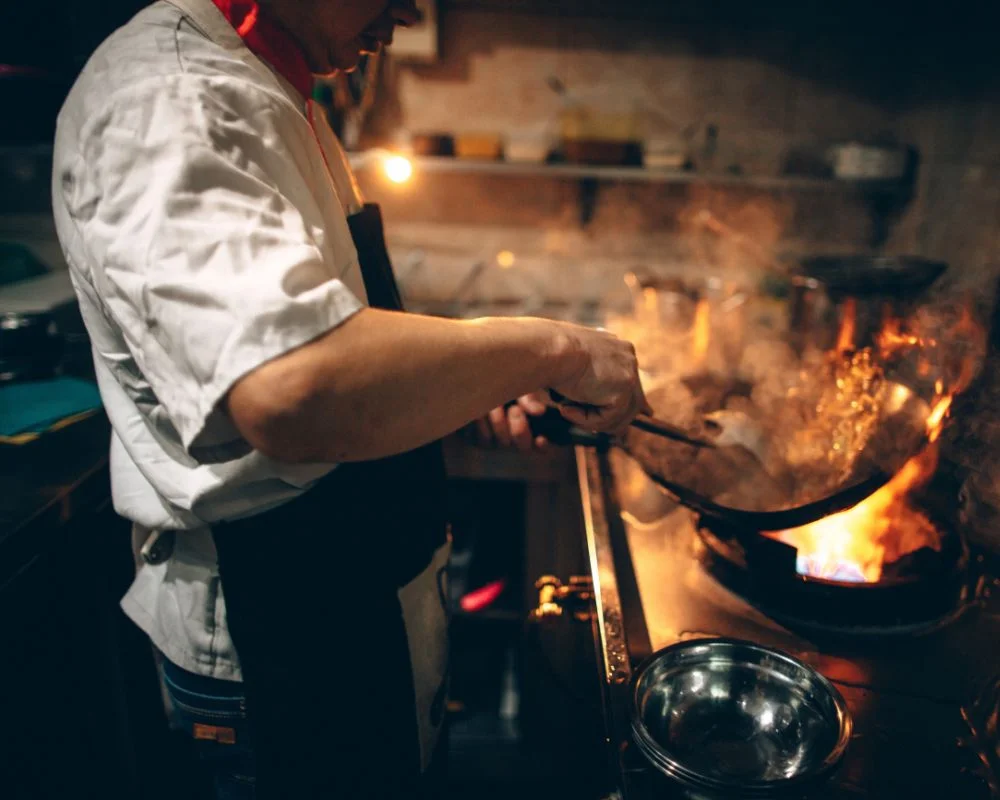 By taking these workshops, not only do you get to enjoy sumptuous farm-to-table meals but also gain valuable insights into the cultural significance of food. After indulging in these culinary delights, it's time to focus on healthy eating habits and detox programs.
Healthy Eating and Detox Programs
After indulging in the delectable farm-to-table meals and learning about traditional Vietnamese cooking, it's time to focus on your health with their detox programs and healthy eating options. Sapa offers a variety of wellness retreats that cater to different needs. For those looking for a quick reset, they have juice cleanse programs that provide nourishing drinks made from locally-sourced fruits and vegetables. If you're up for some physical activity, then their yoga retreats might be perfect for you. Enjoy daily yoga classes with experienced instructors while taking in the breathtaking mountain views.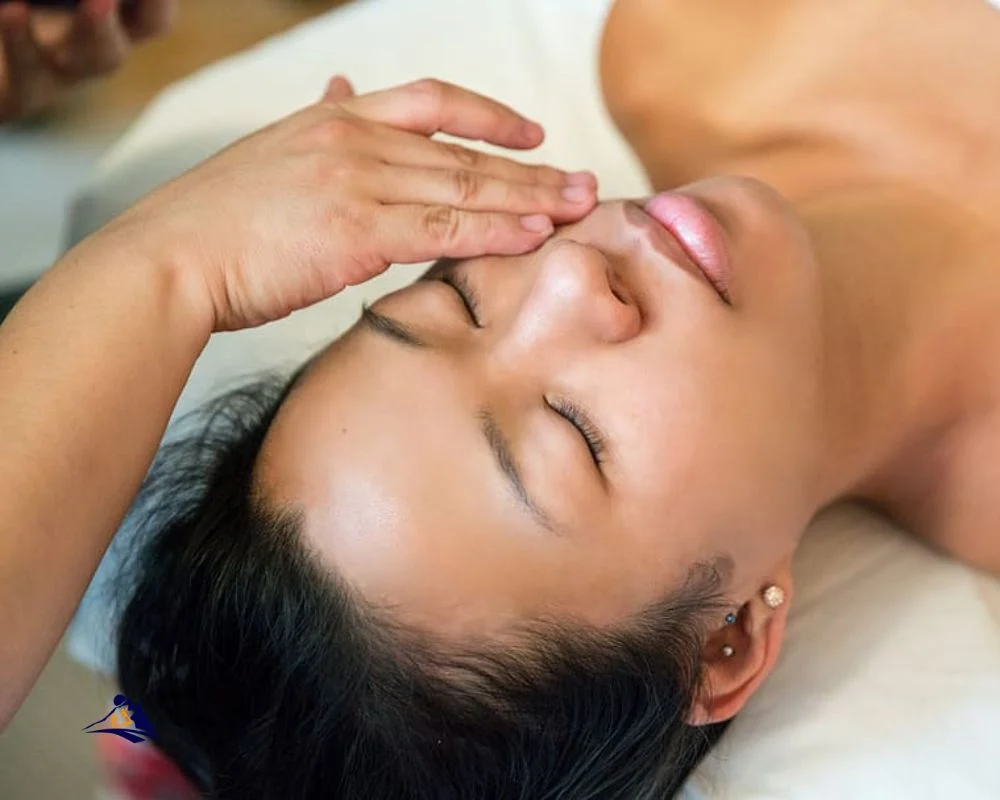 Aside from these, Sapa also offers healthy eating options that are both delicious and nutritious. They have an extensive menu of organic dishes that use fresh ingredients from their own garden or sourced locally. Their chefs can also customize meals based on dietary restrictions or preferences, ensuring that everyone can enjoy their food without compromising their health goals.
With all these options available, it's easy to prioritize your health while enjoying your vacation in Sapa. But wellness isn't just about what you eat or how much exercise you do; it's also about cultural immersion and enrichment – something we'll explore in the next section.
Cultural Immersion and Enrichment
Immerse yourself in the rich culture of this mountainous region and enrich your soul with experiences that will leave you feeling renewed. Sapa is not only known for its stunning natural scenery, but also for its vibrant cultural heritage. Take part in local activities such as learning traditional dances, listening to folk music, or visiting ethnic minority villages to gain a deeper understanding of the region's diverse culture.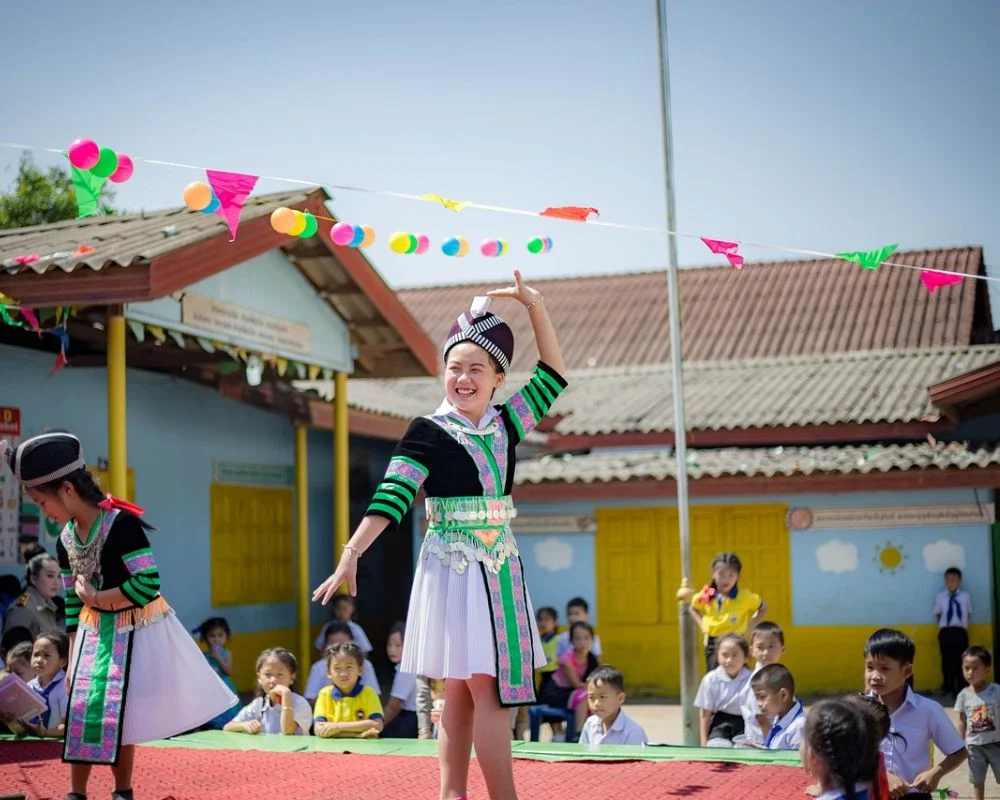 In addition to cultural immersion, Sapa's wellness retreats and spas offer mindful meditation and traditional therapies that can help promote mental clarity and relaxation. Take part in guided meditation sessions surrounded by tranquil nature or indulge in an herbal bath infused with local herbs to soothe your body and mind. These experiences will leave you feeling rejuvenated and ready to take on whatever comes your way.
Planning Your Sapa Wellness Retreat
Now that you know about the cultural immersion and enrichment opportunities in Sapa, it's time to start planning your wellness retreat. With so many options available, it can be overwhelming to decide where to stay and what activities to do. However, with a little bit of research and planning, you can create the perfect retreat experience for yourself.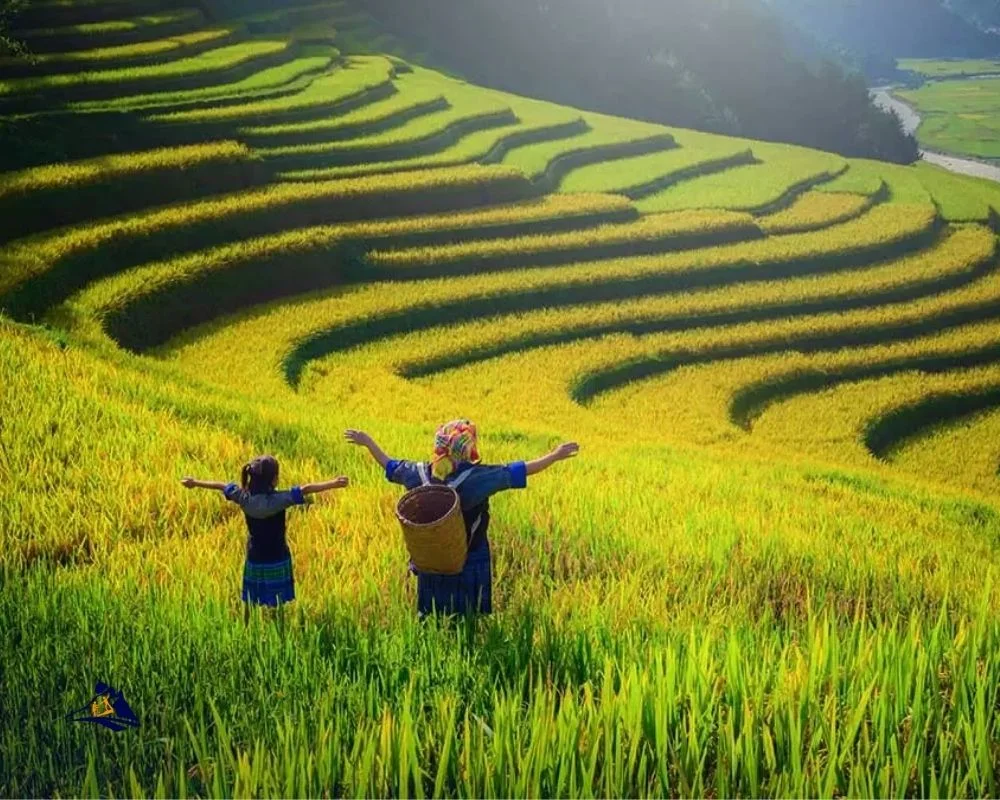 Firstly, consider the benefits of retreating from your everyday life. It allows you to disconnect from stressors and distractions while focusing on self-care and personal growth. When selecting a retreat option, keep in mind that there are budget-friendly options available without compromising on quality or experience. Additionally, ensure that the retreat offers activities that align with your interests and goals such as yoga classes or outdoor excursions. By selecting a retreat tailored to your needs, you will maximize the benefits of this rejuvenating experience.
Sapa's Best Wellness Retreats And Spas Frequently Asked Questions
What is the average cost of a wellness retreat or spa experience in Sapa?
Looking to escape the hustle and bustle of daily life? A wellness retreat or spa experience may be just what you need. But, before you book your trip to Sapa, it's important to consider the cost comparison between luxury and budget options. While a luxurious spa experience can come at a higher price point, it often includes top-of-the-line accommodations and treatments that can leave you feeling pampered and rejuvenated. On the other hand, budget options may offer more affordable prices but may lack some of the amenities found at their high-end counterparts. Keep in mind that pricing will vary depending on location, duration of stay, and services offered. So whether you choose luxury or budget options, make sure to find a wellness retreat or spa experience that aligns with your needs and desires for ultimate relaxation and rejuvenation.
Are there any age restrictions for participating in outdoor healing experiences or cultural immersion activities?
When it comes to participating in outdoor healing experiences or cultural immersion activities, age restrictions may vary. While some experiences may have an age requirement due to safety concerns, others may be accessible to individuals of all ages. It's important to consider the benefits and risks of outdoor healing experiences before participating, as they can have a positive impact on both physical and mental health. Additionally, cultural immersion activities can help bridge the gap between different communities and create a deeper understanding and appreciation for diverse cultures. No matter your age, taking part in these types of activities can be a transformative experience that allows you to connect with nature and others on a deeper level, ultimately providing a sense of freedom and fulfillment.
Are there any recommended clothing or gear for outdoor healing experiences?
When it comes to outdoor healing experiences, it's important to dress appropriately for the activity. For yoga classes, you'll want to wear comfortable and breathable clothing that allows for easy movement, such as yoga attire. Hiking boots are a must-have for any hiking or walking tours in nature, as they provide proper support and grip on uneven terrain. Remember to also bring along any necessary gear specific to your activity, such as a yoga mat or hydration pack. By dressing properly and being prepared, you can fully immerse yourself in the healing power of nature without any distractions or discomfort.
Is it necessary to speak Vietnamese to fully enjoy and participate in local cultural immersion activities?
Immersing yourself in local culture is a fantastic way to broaden your horizons and gain new perspectives. But, what if you don't speak the language? It's natural to feel hesitant about participating in cultural activities when there's a language barrier. However, the benefits of cultural immersion far outweigh any discomfort that comes with not speaking the local tongue. Engaging with locals, learning about their customs and traditions, and trying new foods are all ways to fully immerse yourself in a new culture. Don't let language hold you back! There are always ways to overcome language barriers, whether it be through hand gestures or using translation apps on your phone. Remember, travel is about stepping outside of your comfort zone and experiencing something new – embrace it!
Are there any specific dietary restrictions or preferences that are commonly accommodated by local cuisine and healthy eating options in Sapa?
If you're a vegan or have any dietary restrictions, don't worry about finding options in Sapa. The traditional food here is mostly plant-based, so there are plenty of delicious vegan options to choose from. Restaurants often serve dishes made with fresh vegetables and herbs grown locally, along with tofu and other soy-based proteins. Some local specialties include vegetable spring rolls, pho chay (vegetarian pho), and stir-fried morning glory. So whether you're following a specific diet or just looking for healthy eating options, Sapa has got you covered with its flavorful and nutritious cuisine.
Conclusion
Congratulations on planning your wellness retreat in Sapa! With its tranquil beauty and unique culture, Sapa offers a perfect setting for rejuvenation and relaxation. Whether you choose to stay in one of the luxury resorts or opt for a cozy homestay with wellness offerings, you are bound to experience an unforgettable journey of self-discovery.
As you embark on your wellness adventure, keep in mind that Sapa is home to over 25 ethnic minority groups, each with their own distinct traditions and customs. This diversity is reflected not only in the local cuisine but also in the outdoor healing experiences and cultural immersion activities available. In fact, did you know that over 60% of Sapa's population belongs to an ethnic minority group? Imagine immersing yourself in their rich heritage as you learn about their traditional medicine practices or participate in a local festival.
So pack your bags, put on your hiking boots, and get ready to embark on a journey of self-discovery and rejuvenation. With its breathtaking scenery, warm hospitality, and unique cultural experiences, Sapa promises to be an unforgettable destination for any wellness seeker.