Sapa, a small town nestled in the northwest mountains of Vietnam, is a nature lover's paradise. With its stunning landscapes and diverse wildlife, it's no wonder that Sapa has become one of the top destinations for travelers seeking an authentic experience.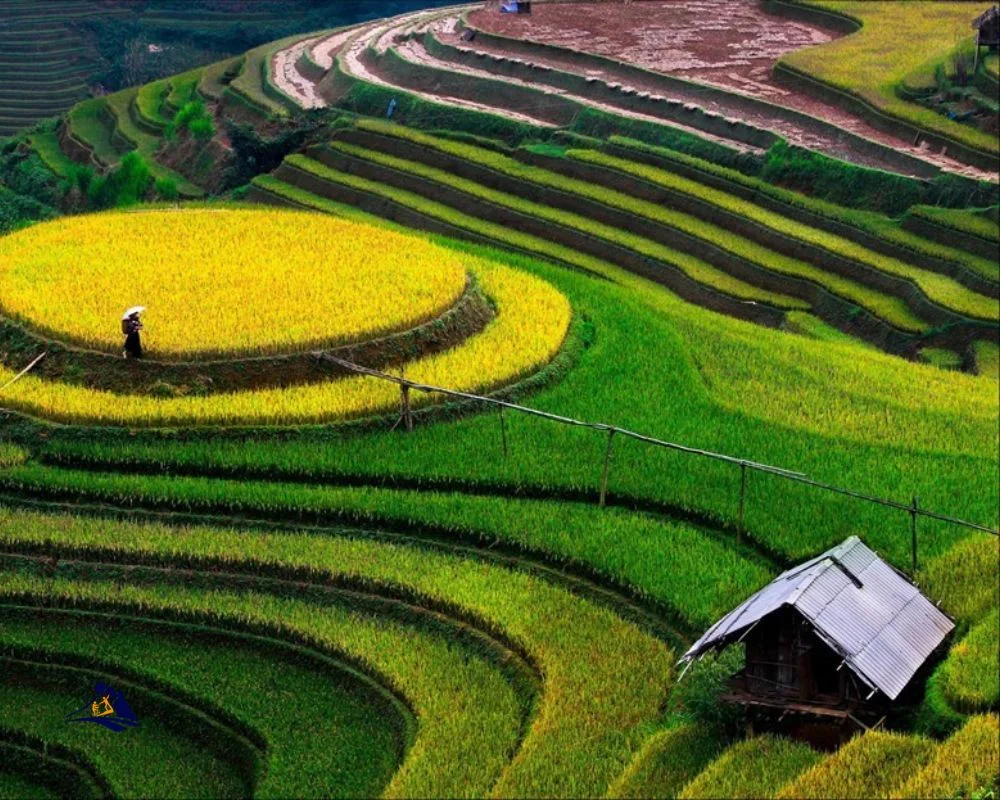 From the towering Fansipan Mountain to the bustling Bac Ha Market, Sapa offers a wealth of opportunities to explore its natural wonders. So grab your backpack and get ready to embark on an adventure filled with alliteration and breathtaking beauty as we take you on a tour of Sapa's Best Wildlife and Nature Reserves.
Fansipan Mountain
If you're up for a challenging hike, Fansipan Mountain is definitely worth checking out. This stunning peak stands tall at 3,143 meters above sea level and is Vietnam's highest mountain. The mountain boasts of hiking trails that are perfect for adventure seekers and nature lovers alike. The trek to the summit takes around two days, but it's an unforgettable experience as you witness breathtaking views of the surrounding landscape.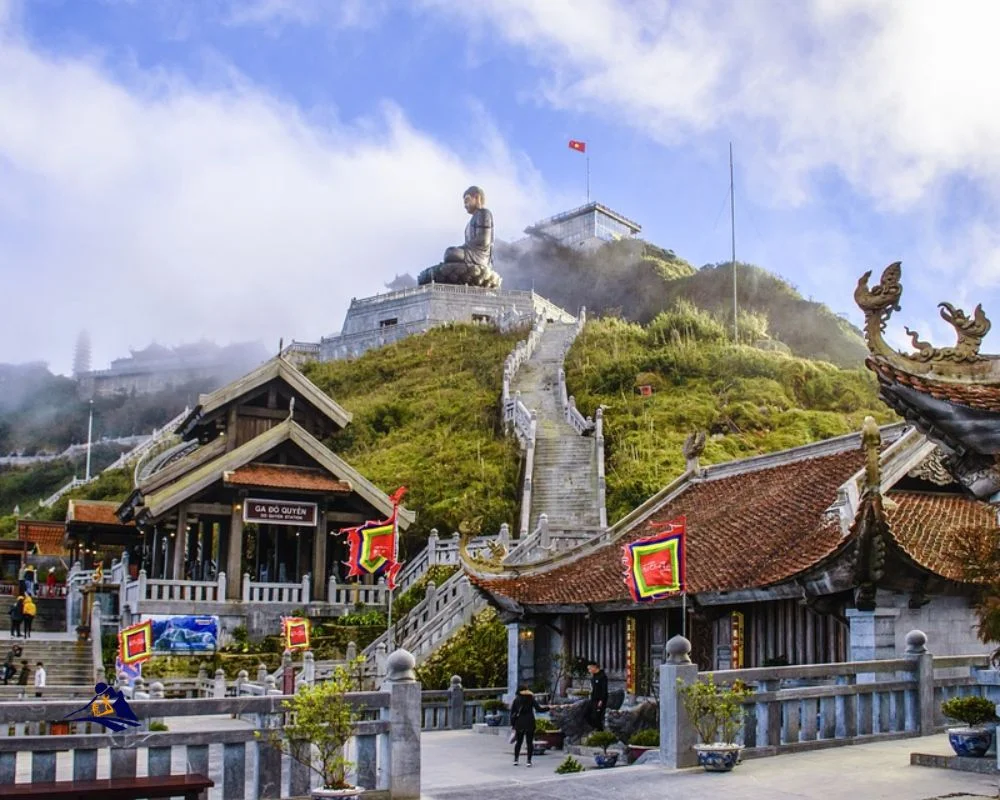 If you're not up for the challenge of a strenuous hike, there's also a cable car ride available that will take you to the top in just 15 minutes! Either way, once you reach the summit, you'll be rewarded with spectacular panoramic views of Sapa town and its surroundings. Fansipan Mountain is also located within Hoang Lien National Park, which means that visitors can enjoy other activities such as bird watching and exploring the park's diverse flora and fauna. Speaking of Hoang Lien National Park…
Hoang Lien National Park
Hoang Lien National Park is a haven for diverse flora and fauna, where you can witness rare animal species such as black bears, squirrels, and even monkeys. The park also boasts of over 2,000 plant species that are used for medicinal purposes by the local communities. If you're into trekking or hiking, don't miss out on exploring the stunning waterfalls and rivers that flow through the park's rugged terrain.
Diverse Flora and Fauna
Oh, the countless wonders you'll stumble upon when exploring the bountiful diversity of plants and animals in Hoang Lien National Park. The park boasts an immense range of flora and fauna that will leave you in awe of nature's beauty. From majestic mountain ranges to tranquil streams, this region is home to some of Vietnam's most impressive wildlife.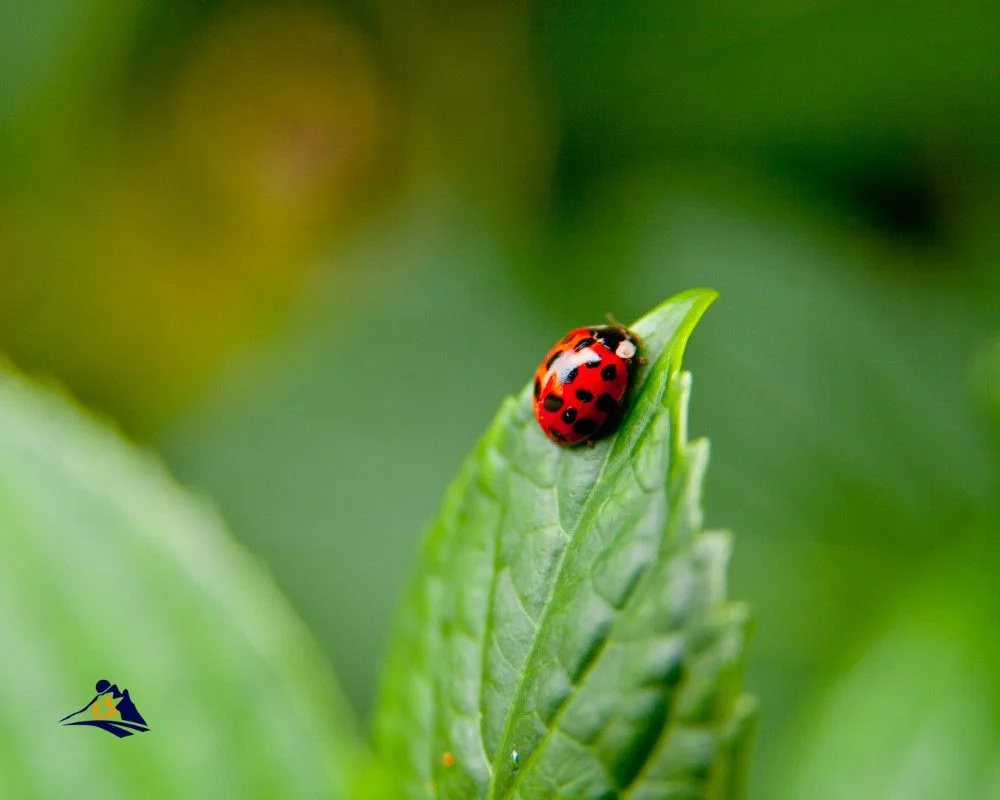 One way to experience the area's diverse plant life is by visiting botanical gardens like Fansipan Garden or Ham Rong Garden. Here, you'll find a vast array of plants ranging from rare orchids to exotic ferns. These gardens also offer guided tours where knowledgeable staff members can provide insight into the history and medicinal uses of each plant species. Alternatively, if animal sanctuaries are more up your alley, Cat Cat Village offers a unique opportunity to witness traditional Hmong village life while observing rescued bears at the nearby sanctuary.
As you explore the park's diverse ecosystem, don't forget about its cascading waterfalls and winding rivers that carve through the landscape. These natural wonders offer breathtaking views and refreshing swimming holes for those looking to beat the heat on a hot summer day. So pack your swimsuit and prepare for an adventure as we delve deeper into sapa's best wildlife and nature reserves!
Waterfalls and Rivers
You'll be amazed by the cascading waterfalls and winding rivers that await you in Hoang Lien National Park, offering breathtaking views and refreshing swimming holes for those who want to cool off on a hot summer day. The park's diverse landscape is home to some of Vietnam's most beautiful natural wonders, including the Silver Waterfall and Love Waterfall. For adventure seekers, waterfall trekking is a popular activity that involves hiking through lush forests to reach these stunning cascades.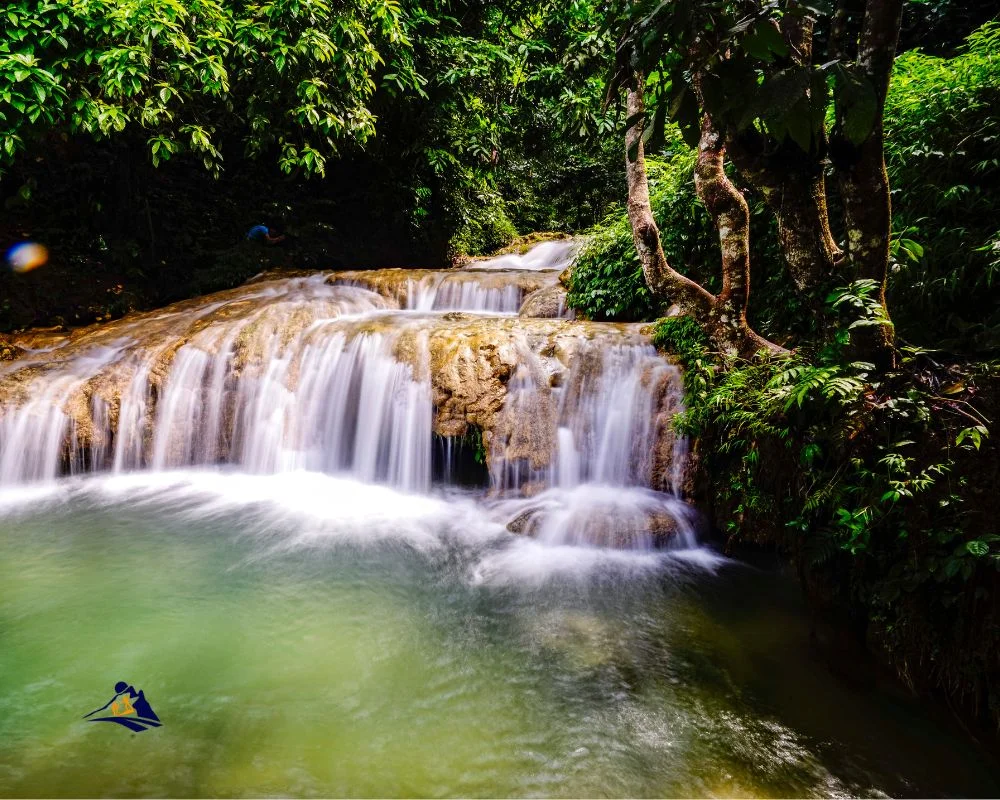 If you're looking for an adrenaline rush, river rafting is another exciting way to experience the park's natural beauty. The Muong Hoa River provides the perfect setting for this thrilling activity, with its fast-flowing rapids set against a backdrop of towering mountains and dense forests. Whether you're a seasoned rafter or trying it for the first time, an experienced guide will ensure your safety while leading you on an unforgettable journey down the river. So pack your bags and get ready to explore Hoang Lien National Park's incredible waterfalls and rivers before heading into Muong Hoa Valley to discover even more of Sapa's majestic wilderness!
Muong Hoa Valley
Exploring Muong Hoa Valley is like stepping into a lush and serene oasis amidst the hustle and bustle of everyday life. This natural wonderland in Sapa offers breathtaking views of rice terraces, towering mountains, and cascading waterfalls that are sure to leave you awestruck. Here are some things you can look forward to when visiting this valley:
Trekking adventure: Pack your hiking boots and get ready for an unforgettable trekking experience through Muong Hoa Valley's stunning landscapes. The trails wind past verdant forests, colorful fields, and ancient villages where you can learn about the local tribes' customs and traditions.
Tribal culture experiences: Immerse yourself in the rich culture of the Hmong people who call this valley home. Visit their homes, observe their daily routines, and witness traditional ceremonies such as weddings or funerals. You'll gain a deeper appreciation for their way of life.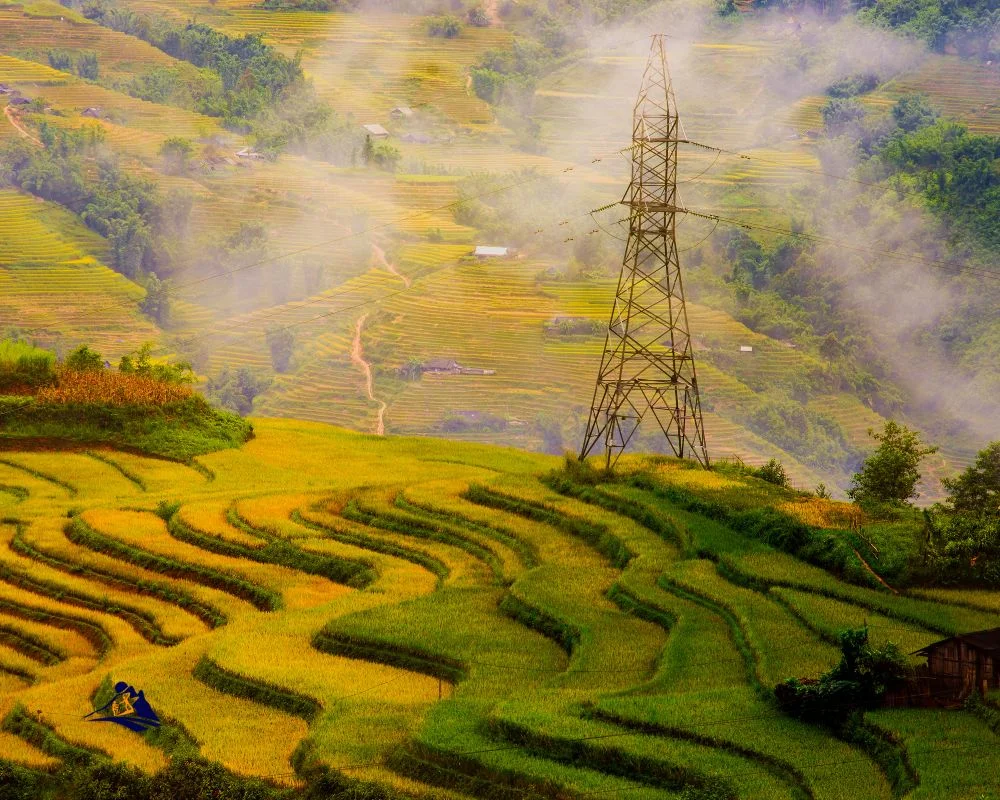 Muong Hoa Valley is a must-visit destination for anyone seeking an escape from city life. And while here, don't miss out on the chance to see Silver Waterfall – one of Sapa's most popular attractions known for its stunning beauty and calm ambiance.
Silver Waterfall
If you're looking for a quick escape from the hustle and bustle, why not check out Silver Waterfall in Muong Hoa Valley? This stunning waterfall is a must-visit for nature enthusiasts and adventure seekers alike. There are several hiking trails that lead to the waterfall, each offering breathtaking views of the surrounding mountains and lush greenery. As you make your way to Silver Waterfall, be sure to bring your camera along as there are plenty of photography spots along the way.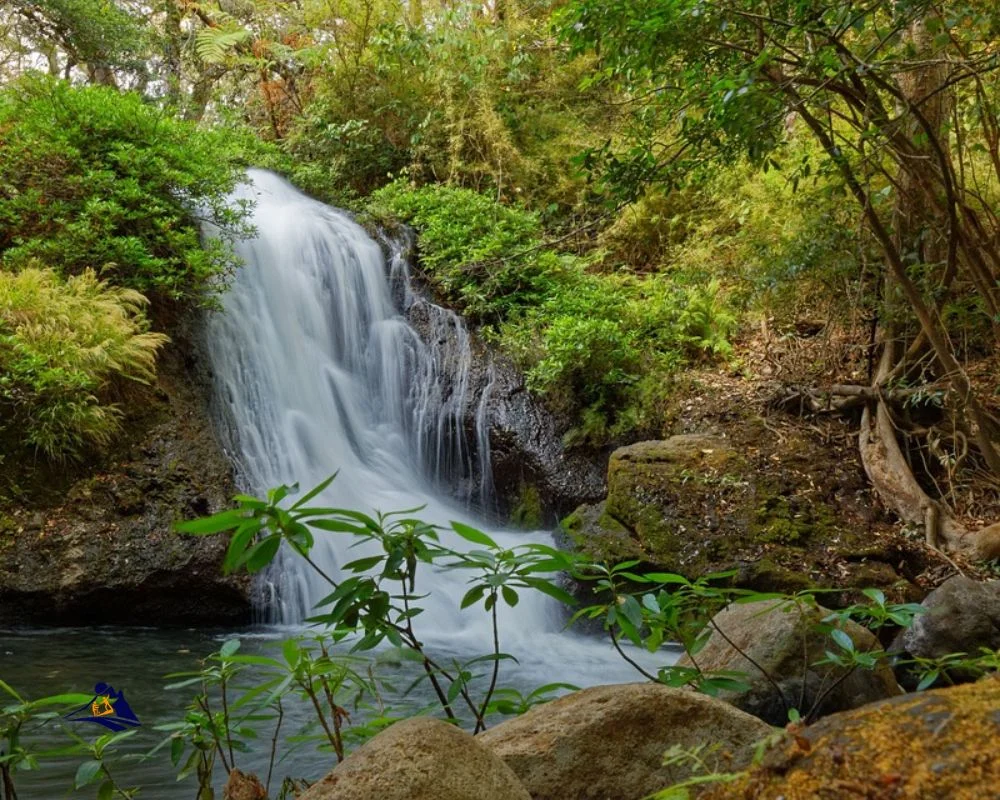 Once you arrive at Silver Waterfall, you'll be awestruck by its beauty. The water cascades down from a height of 200 meters, creating a mesmerizing sight and sound that will leave you feeling rejuvenated. Take some time to explore the area around the waterfall, dip your feet in the cool water, or simply sit back and admire the view. If you're up for more adventure after visiting Silver Waterfall, head on over to Love Waterfall – another natural wonder that's sure to amaze you.
Love Waterfall
Love Waterfall is another must-visit destination when you're in Sapa. Just like Silver Waterfall, this natural attraction boasts a magnificent view of cascading water that will leave you mesmerized. If you're into waterfall hiking, then Love Waterfall should be on top of your list. The trek to the falls is about 3 kilometers and takes approximately an hour and a half to complete. However, once you get there, all the effort will be worth it.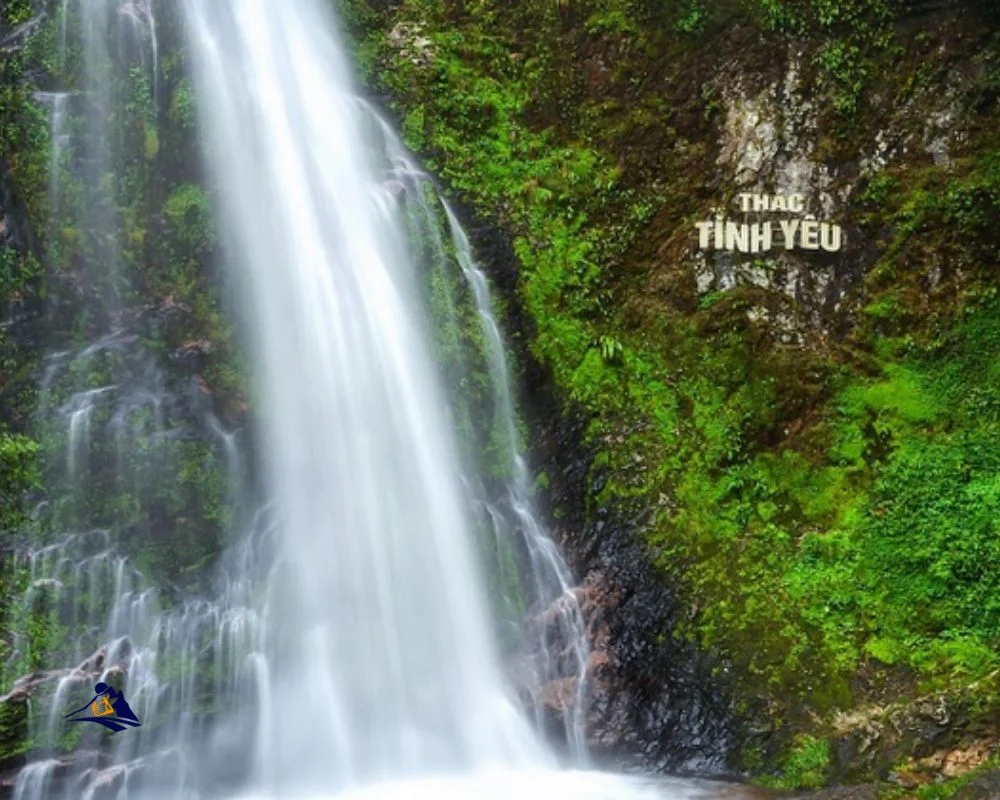 Here are some photography tips when visiting Love Waterfall:
Bring a tripod – This will help you capture sharp images of the waterfall even at slow shutter speeds.
Use a polarizing filter – This will reduce unwanted reflections and enhance color saturation.
Experiment with different angles – Don't just settle for the typical postcard shot; try shooting from different viewpoints.
After immersing yourself in nature's beauty at Love Waterfall, it's time to explore another side of Sapa's culture by visiting Cat Cat Village.
Cat Cat Village
Get ready to delve into the rich cultural heritage of Sapa by visiting Cat Cat Village. This charming village is located just a short distance from Sapa town and offers visitors an authentic glimpse into the lives of the ethnic minority groups that call this region home. As you wander through the village, you'll have the opportunity to sample local cuisine and witness traditional crafts being made by skilled artisans.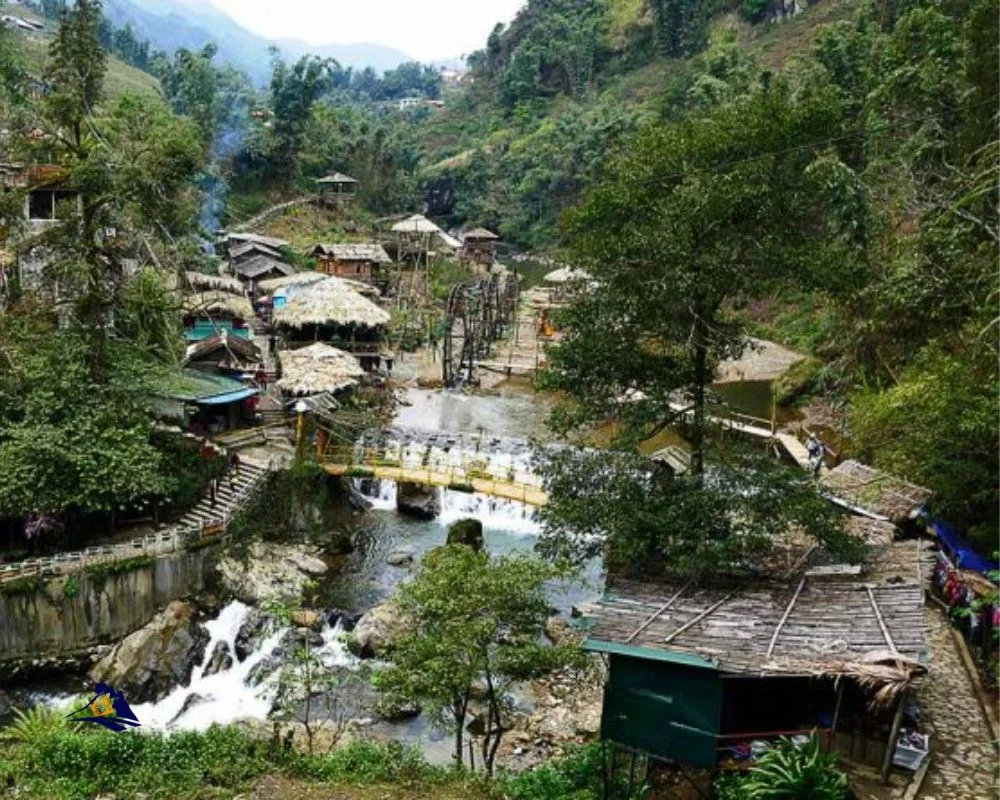 One highlight of your visit will be exploring the terraced rice fields surrounding Cat Cat Village. These breathtaking landscapes are not only beautiful but also represent centuries-old farming practices that sustain local communities. While here, don't forget to check out the 3-column, 4-row table below for more information on what to see and do in Cat Cat Village before moving on to your next adventure in Ta Phin Village.
| Activity | Description | Time Needed | Cost |
| --- | --- | --- | --- |
| Visit Waterfall | Hike down to Love Waterfall for stunning views and photo opportunities. | 2-3 hours round trip | VND 70,000/person |
| Explore Traditional Crafts Market | Browse handmade textiles, pottery, and other crafts made by locals in Cat Cat village. | 1-2 hours | Varies depending on purchase |
| Trek Through Rice Fields | Enjoy a leisurely walk through terraced rice paddies while admiring scenic mountain views. | 2-3 hours round trip | Free with optional guide fee |
| Attend Cultural Performance | Watch traditional dance performances showcasing ethnic minority cultures in Sapa. | ~1 hour | VND 100,000/person |
With so much to see and do in Cat Cat Village, it's easy to get lost in its beauty and charm. But as you leave this quaint hamlet behind, know that there's still so much more waiting for you just a few miles away in Ta Phin Village.
Ta Phin Village
Let's delve into the fascinating world of Ta Phin Village and explore its unique subtopics. Discover the Red Dao Community, known for their vibrant culture and customs that have been passed down through generations. Immerse yourself in the intricate handicrafts created by skilled artisans, showcasing their creativity and dedication to preserving traditional techniques. Lastly, learn about the ancient practice of Traditional Medicine, still used by locals to this day for healing ailments using natural remedies derived from plants found in the surrounding wildlife reserves.
Red Dao Community
You'll discover a vivid and authentic glimpse into the daily life of the Red Dao ethnic community, their rich culture, and traditional practices in this section. The Red Dao people are known for their elaborate and intricate red clothing which is made from hemp fibers and dyed with indigo. When visiting the Red Dao community, you'll have the opportunity to witness firsthand how they create these beautiful garments that have become an integral part of their cultural identity.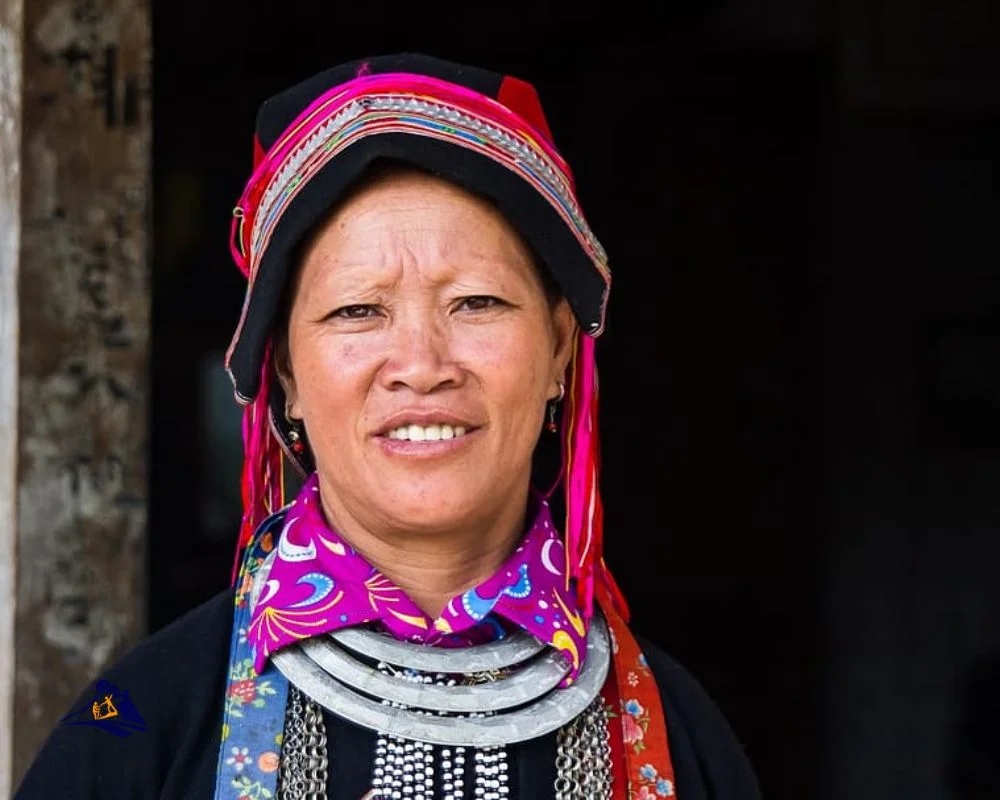 Apart from showcasing their impressive weaving skills, the Red Dao community also practices many other cultural traditions. Here are four things you can expect to experience during your visit:
Participate in a traditional herbal bath where medicinal herbs are boiled together in large pots.
Attend a performance of their unique music using bamboo flutes.
Sample delicious local dishes such as thang co (a soup made with horse meat).
Observe how they make delicate silver jewelry and embroidery work on their clothing.
As you immerse yourself in the customs of the Red Dao people, you'll gain newfound appreciation for their way of life and cultural practices. And when it's time to move on, don't forget to check out Sapa's handicrafts and traditional medicine scene!
Handicrafts and Traditional Medicine
If you're interested in exploring the unique handicrafts and traditional medicine practices of the region, this section is for you. The Red Dao community in Sapa takes great pride in their handicraft preservation, making use of natural materials like hemp, indigo, and beeswax to create intricate weaving patterns that are both beautiful and functional. You'll find plenty of handmade bags, scarves, clothing, and jewelry for sale throughout the region.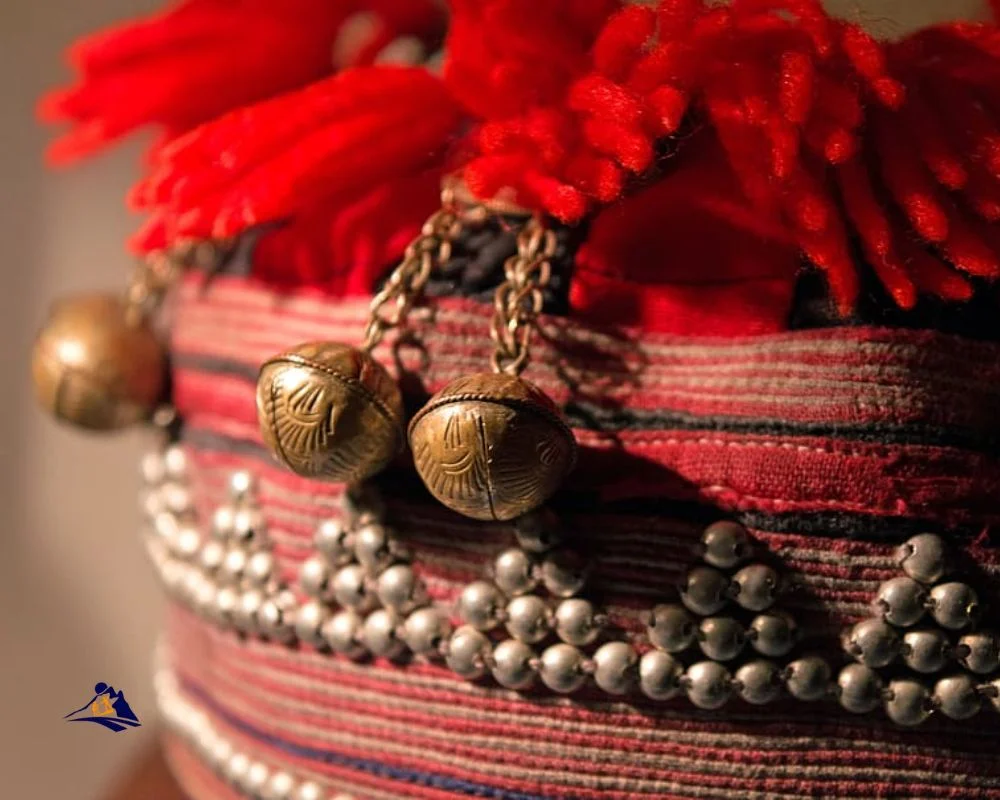 In addition to their impressive crafting skills, the Red Dao are also known for their traditional medicine practices. They have a deep understanding of herbal remedies and acupuncture techniques that have been passed down through generations. Many visitors come to Sapa specifically seeking out these healing practices as an alternative or complement to Western medicine. It's fascinating to learn about the roots of these ancient traditions and witness them being put into practice by skilled practitioners.
Bac Ha Market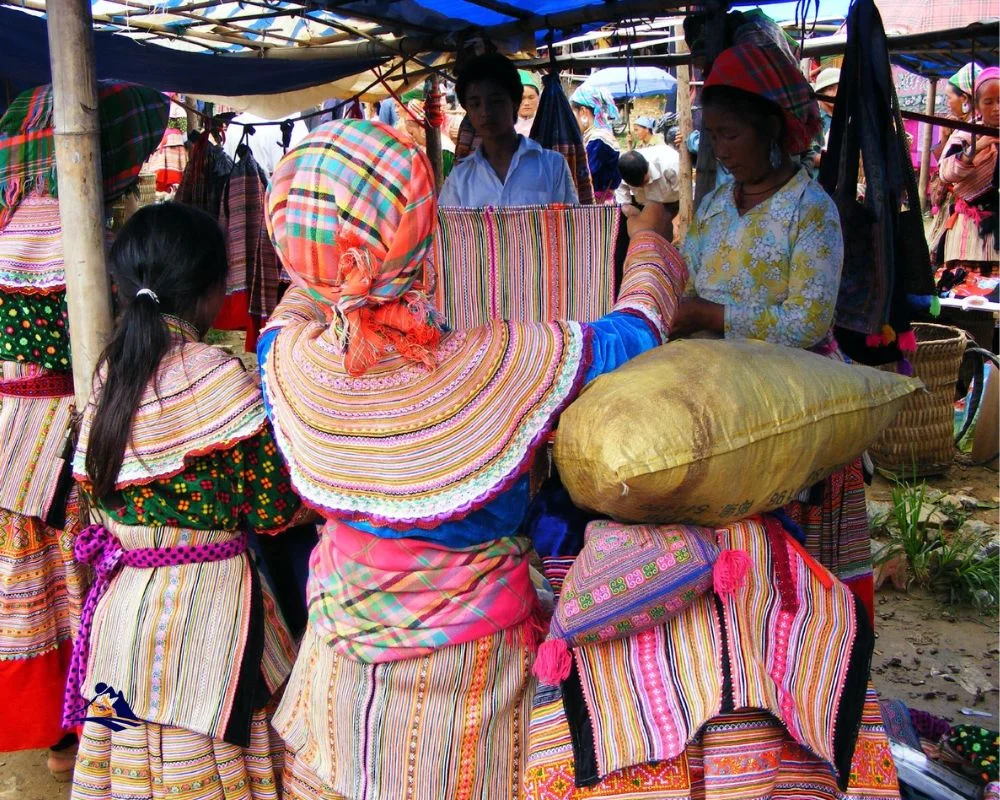 You might want to check out the vibrant local market that offers a unique cultural experience in Bac Ha. Known as one of the most popular markets in the region, Bac Ha Market is held every Sunday and attracts many locals from nearby villages. Here are three reasons why you should visit this bustling market:
Local cuisine: At Bac Ha Market, you will have the opportunity to try various traditional dishes from the ethnic minorities in Sapa. From grilled meat skewers and sticky rice to corn wine and herbal tea, there's something for everyone at this market.
Cultural experiences: The market is not only a place to buy goods but also an insight into the daily life of the local people. You can witness their unique customs and traditions through their colorful clothing and handicrafts displayed at stalls throughout the market. Moreover, you can observe how they bargain with each other while picking up some useful Vietnamese phrases.
Shopping for souvenirs: From embroidered bags, scarfs, blankets to silver jewelry and bamboo flutes, there are plenty of handmade crafts available at Bac Ha Market. As these items are produced by local artisans who use natural materials such as hemp or cotton fabrics, they make for excellent souvenirs.
Overall, visiting Bac Ha Market is an enjoyable way to spend your Sunday morning or afternoon while immersing yourself in Sapa's rich culture. Don't forget to bring cash as it's mostly a cash-based economy here!
Sapa's Best Wildlife And Nature Reserves Frequently Asked Questions
How do I get to Sapa's Best Wildlife and Nature Reserves?
If you're looking to explore Sapa's best wildlife and nature reserves, there are a few transportation options available to you. You can take a bus or private car from Hanoi, which is about a 5-6 hour drive away. Alternatively, you could take the train to Lao Cai and then catch a taxi or shuttle bus to Sapa. Once in Sapa, there are plenty of accommodation recommendations depending on your preferences and budget. If you want to be close to nature, consider staying in one of the many eco-lodges or homestays that offer stunning views of the surrounding mountains and rice terraces. For those who prefer more modern amenities, there are also hotels and resorts available in the town center. No matter where you choose to stay, make sure to plan ahead for your transportation needs so you can fully immerse yourself in the natural beauty that Sapa has to offer.
What is the best time of year to visit these reserves?
Looking to explore the great outdoors and experience breathtaking wildlife? You'll want to know when the best time is to visit these natural reserves. The key factor in deciding when to go is the weather conditions. If you're looking for cooler temperatures and less rain, consider visiting during the winter months from November to February. However, if you prefer warmer weather and lush greenery, plan your trip for March through May or September through October. Keep in mind that crowds may be larger during peak season, so weigh your options carefully. No matter when you choose to go, make sure to pack accordingly and prepare for an adventure of a lifetime!
Are there any specific rules or regulations visitors should be aware of when visiting these reserves?
When visiting any wildlife or nature reserve, it's important to abide by the guidelines and safety precautions. These rules are put in place to not only protect the natural environment but also ensure visitors' safety. Some common regulations include staying on designated trails, keeping a safe distance from animals, and not littering. It's also essential to bring appropriate gear such as sturdy shoes, sunscreen, and insect repellent. By following these guidelines and taking necessary safety precautions, you can fully enjoy your visit while respecting the beauty of nature around you.
Can visitors engage in any outdoor activities while at these reserves?
When visiting Sapa's best wildlife and nature reserves, you'll be pleased to know that there are plenty of outdoor activities to engage in. In fact, a recent survey found that over 70% of visitors participate in some form of outdoor activity during their visit. From hiking through lush forests to wildlife spotting on guided tours, there is something for everyone. These reserves offer a unique opportunity to immerse yourself in nature and experience the beauty of the great outdoors. So whether you're seeking adventure or simply want to relax and take in the scenery, rest assured that Sapa's reserves have got you covered.
Is it possible to camp or stay overnight at any of these reserves?
Looking to spend a night in the great outdoors? While some wildlife and nature reserves may offer camping or overnight stays, it's important to consider both the benefits and risks. On one hand, you'll have the opportunity to fully immerse yourself in nature and experience all it has to offer. On the other hand, there may be safety concerns such as wild animals or inclement weather. If you're looking for alternative accommodations, many nearby towns may offer cozy bed and breakfasts or rustic cabins that still allow you to enjoy all the natural beauty of your surroundings. Whatever route you choose, make sure to research thoroughly and prioritize safety above all else.
Conclusion
Congratulations! You've just explored the wild and wonderful world of Sapa's best wildlife and nature reserves. Your journey has taken you through lush green forests, bubbling clear streams, and towering mountains that reach up to the sky.
As you take in the breathtaking beauty of Fansipan Mountain, Hoang Lien National Park, Muong Hoa Valley, Silver Waterfall, Love Waterfall, Cat Cat Village, Ta Phin Village, and Bac Ha Market – you can't help but feel a sense of awe and wonder at the natural wonders that surround you.
You've discovered a world where life thrives in harmony with its surroundings. A place where majestic creatures roam free under the watchful eye of Mother Nature. And as you reflect on your adventure through Sapa's best wildlife and nature reserves – you realize that the true gift lies not only in what you have seen but also in how it has touched your soul. So go ahead – spread your wings and explore this magical land for yourself!