Fansipan Cable Car is a must-visit attraction in Sapa, Vietnam, offering an incredible journey to the top of Fansipan Mountain. With its breathtaking views and convenient access, it has become a popular destination for both adventure seekers and nature enthusiasts. In this guide, we will explore the top 10 things you must know about Fansipan Cable Car, providing you with valuable information to enhance your experience and make the most of your visit. From ticket details to tips for a memorable trip, let's delve into the fascinating world of Fansipan Cable Car.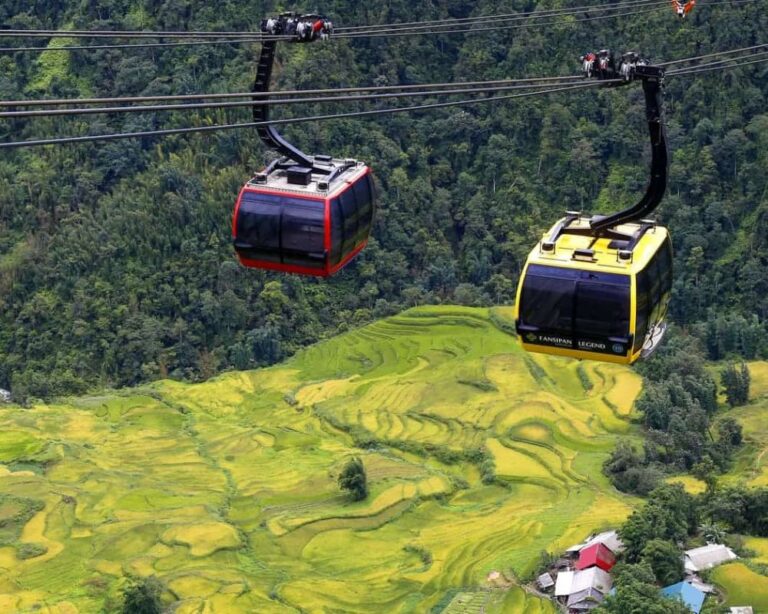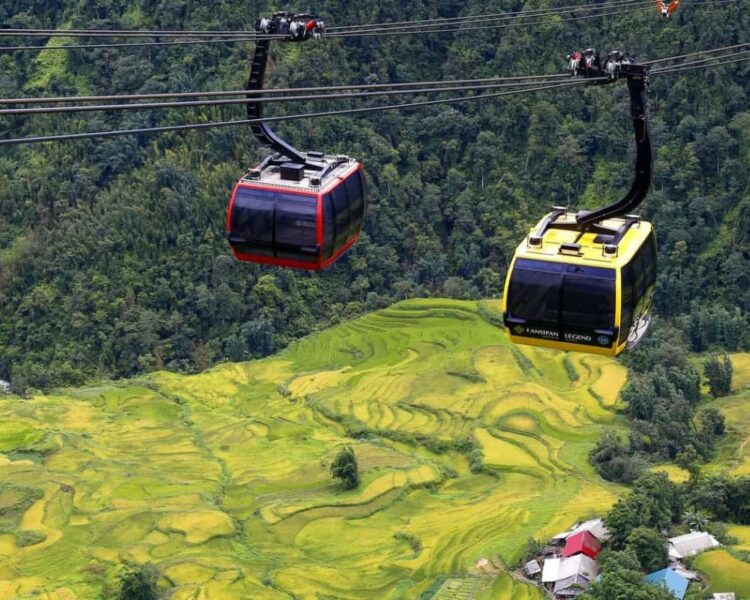 Multi-Stage Journey:
To reach the top of Fansipan, you'll embark on a multi-stage journey.
The first part involves taking the Muong Hoa Funicular, a scenic ride that offers picturesque views of the surrounding landscape.
Then, you'll transition to the Cable Car, which takes you higher into the mountains.
Finally, you'll hop on the Fansipan Funicular, which brings you to the peak of Fansipan Mountain.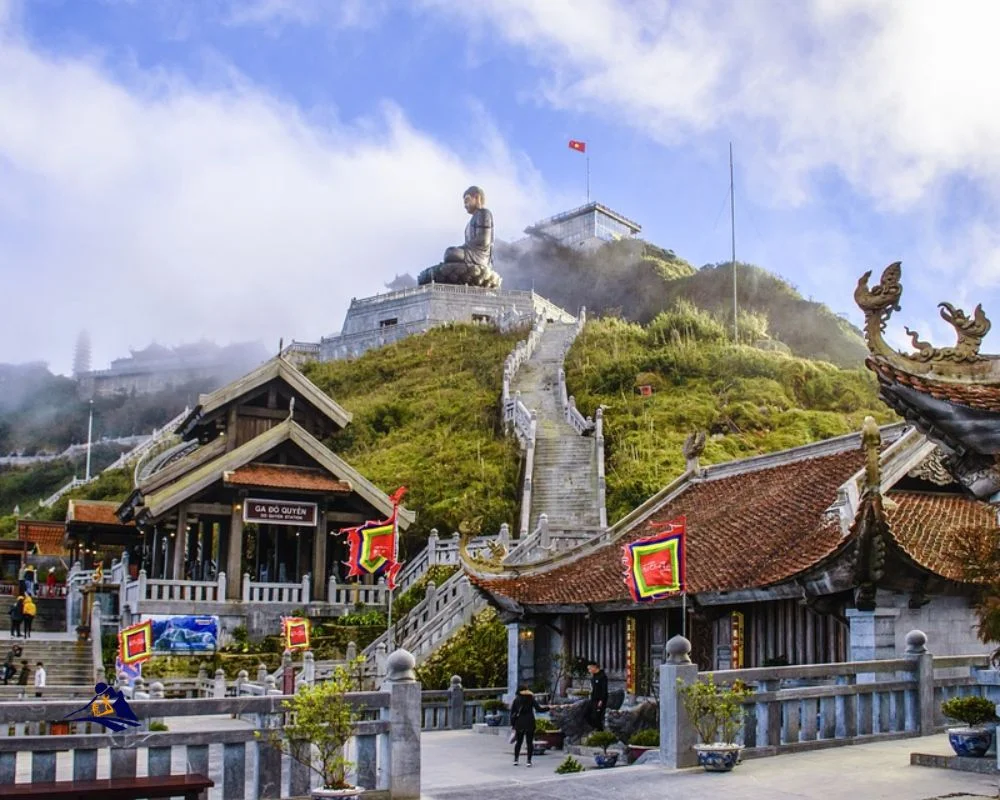 Ticket Information:
Fansipan Cable Car offers different ticket options based on the day and visitor category:
Fansipan Cable Car:
+Weekdays and Sundays: 800,000 VND for a round trip
Children: 550,000 VND for a round trip
Saturdays and holidays: 850,000 VND for a round trip
Local people in Lao Cai province: 600,000 VND for a round trip (same for children)
Muong Hoa Funicular: 150,000 VND for a round trip
Fansipan Funicular:
One-way: 150,000 VND
Return trip: 120,000 VND.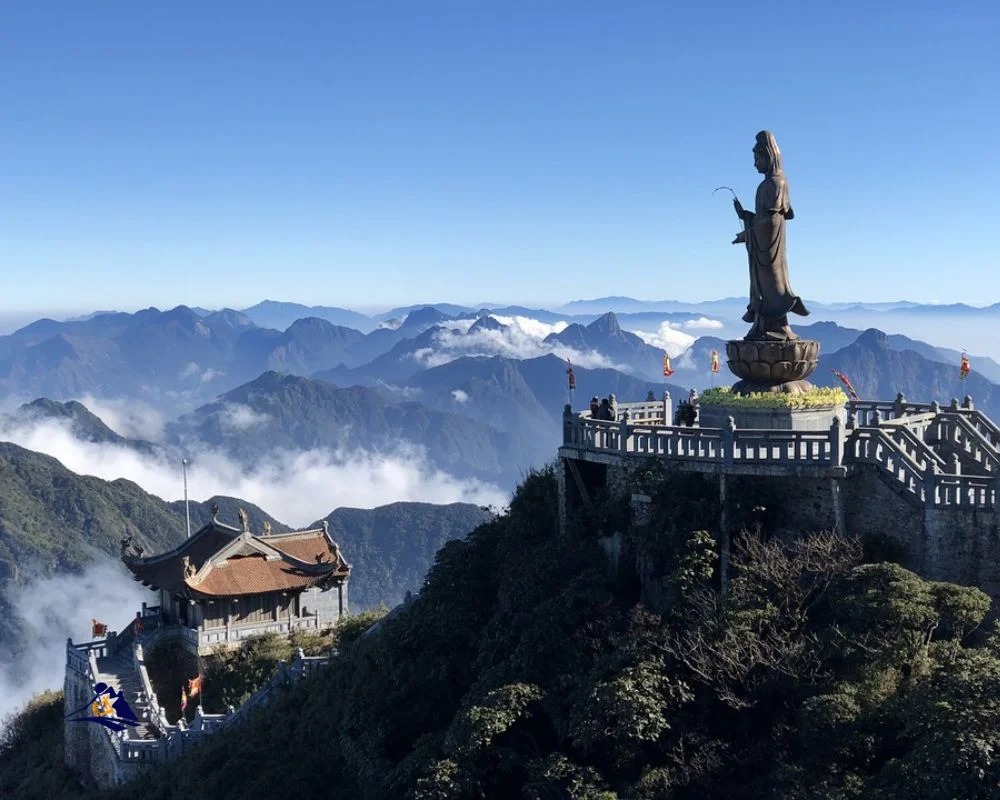 Height and Thrill:
If you have a fear of heights or are not fond of thrilling experiences, the cable car ride might be challenging for you. Sitting in the cabin as you cross the vast expanse of mountains can be intimidating and thrilling, catering to adventurous spirits.
Alternative to Climbing:
For those who prefer not to climb the 600 steps to reach the top of Fansipan Mountain, the Fansipan Funicular provides a convenient alternative. It allows you to effortlessly reach the summit while still enjoying the stunning views along the way.
Dress Warmly:
At the top of Fansipan, the weather can be chilly, so it's advisable to bring a jacket to keep yourself warm and comfortable. Even on a sunny day, the altitude can bring about a significant drop in temperature.
Prepare for Rain:
The weather on the mountain can change rapidly, so it's wise to bring a raincoat to protect yourself from unexpected showers. Being prepared will ensure your visit remains enjoyable, regardless of the weather conditions.
Stay Hydrated:
Climbing the 600 steps can be physically demanding, so it's essential to bring an ample supply of water, preferably a 1.5-liter bottle, to keep yourself hydrated throughout the journey.
Weather-Dependent Views:
Due to the ever-changing weather in the mountains, it's important to note that the visibility and the quality of the views from the cable car may vary. Be prepared for the possibility of mist, clouds, or sudden weather shifts that could impact the scenery.
Weekday vs. Weekend Crowds:
Fansipan Cable Car tends to be more crowded on weekends, especially during peak tourist seasons. If you prefer a quieter experience, visiting on weekdays is recommended to avoid the larger crowds.
Trekking Options:
If you're an adventure enthusiast and have more time on your hands, consider embarking on a one-day or two-day trek to the top of Fansipan. This challenging journey allows you to immerse yourself in the natural beauty of the region and create unforgettable memories.
We have 2 Pro Tips:
Tip Number 1: Book Tickets Online – To avoid long waiting times at the ticket counter, it is highly recommended to book your cable car tickets online (Pro Tip 1). With the popularity of Fansipan Cable Car, purchasing tickets in person can often involve waiting for around 30 minutes to 1 hour.
Tip Number 2: Consider Trekking – For adventure lovers, it is highly recommended to embark on a one-day or two-day trekking experience to the top of Fansipan (Pro Tip 2). This allows you to fully immerse yourself in the stunning natural surroundings and have a more challenging and rewarding adventure.
If you need more information about Fansipan or want to book your cable car ticket online, please let us know. We are here to assist you.
If you found this information helpful, please give us a thumbs-up and share it with your friends. Don't forget to subscribe to our YouTube channel for more updates.