Are you longing for a break from the hustle and bustle of everyday life? Do you crave an escape to explore nature, take in breathtaking views, and immerse yourself in culture? Then let Sapa Trekking Company be your guide! We offer exciting trekking experiences designed to give you a sense of freedom that can only come with escaping into the wild. From easy day hikes through lush valleys, to challenging multi-day treks across rugged terrain, our experienced team will make sure every moment on the trail is as special and memorable as possible. Ready to set off on an adventure like no other? Read on and get ready to have your breath taken away by all that Sapa Trekking Company has to offer!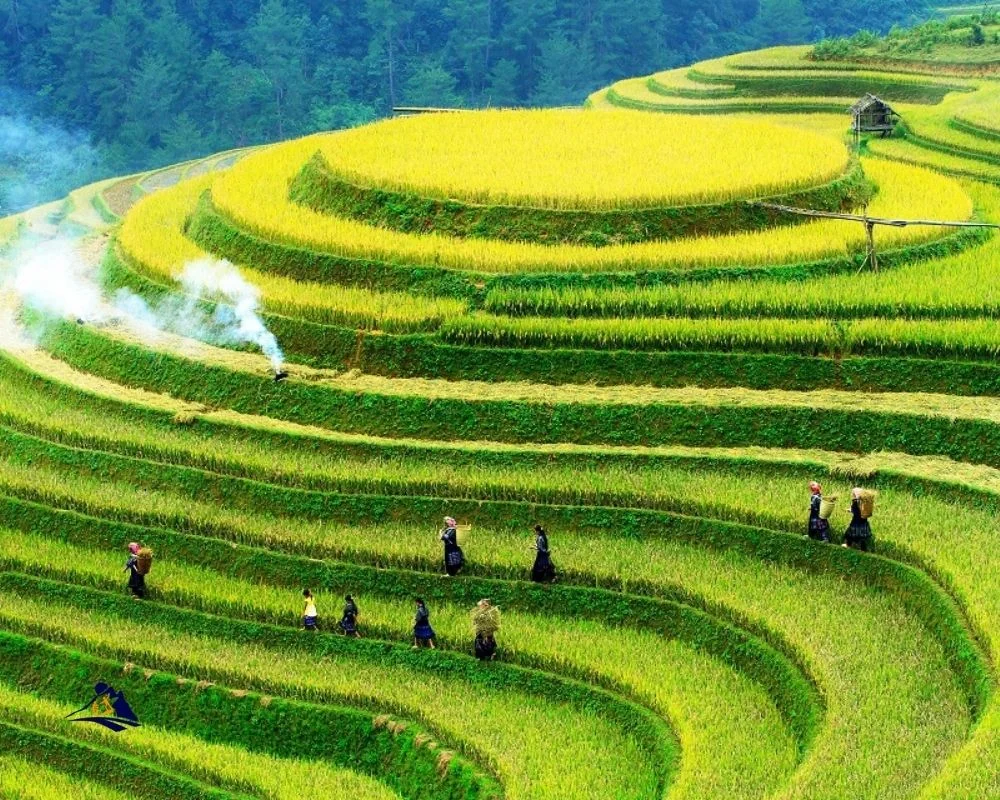 Destination Overview Of Sapa Trekking In Vietnam
Welcome to Sapa, where you can experience the most breathtaking trekking destinations imaginable! From lush green mountainscapes and stunning mountain views to vibrant local cultures and wildlife encounters, we offer an unparalleled journey into nature. Our trails are ideal for both experienced adventurers and those just starting – you'll find something perfect here no matter your level of expertise.
We know that when it comes to trekking, there's nothing quite like being in tune with Mother Nature. That's why our tours provide incomparable opportunities to explore some of the world's best-loved landscapes. Experience a kaleidoscope of colors from sunrises over jagged peaks, feel the energy of rivers rushing through valleys below, and take time to appreciate diverse ecosystems along the way. On top of that, get ready for amazing cultural exchanges as you learn about unique customs on native lands or discover traditional recipes cooked up by locals during your travels.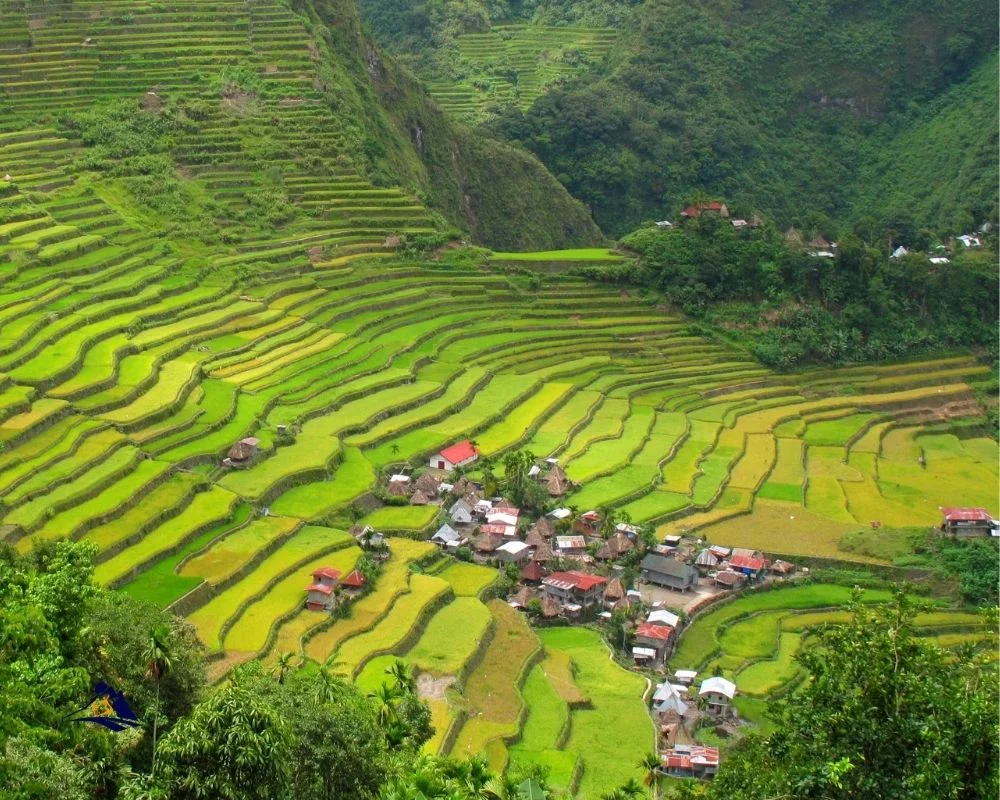 At Sapa Trekking Company, our commitment is simple: treat every traveler's journey with respect while offering unforgettable moments that will last forever. With us by your side, let go of all worries and embark on an exhilarating adventure in nature today! Now onto our types of tours offered… …that explore the historical and cultural heritage of the diverse communities in and around Sapa.
Types Of Tours Offered Tour Trekking In Sapa Vietnam
Sapa Trekking Company offers a variety of tours for everyone. From overnight treks to multi-day adventures, we make sure you have an unforgettable experience in Sapa. Here's what we offer:
Overnight Tours: Enjoy the beauty and tranquility of the mountains with our overnight trekking trips. Get away from it all and immerse yourself in the spectacular scenery of the Vietnamese countryside.
Day Trips: Take a day off work or school and explore some of Vietnam's most stunning landscapes with one of our day trips. Spend a few hours walking through lush forests or along winding paths before returning to your hotel or home at nightfall.
Multi-Day Tours: Experience Sapa like never before on one of our multi-day tours. Choose between two, three, four, or five days—each packed with activities such as hiking, mountain biking, kayaking, and more!
Multi-Sport Tours: For those who love adventure and want to try something new every day, our multi-sports tours are perfect for you. Combine different outdoor activities into exciting packages that will leave you amazed by this breathtaking region.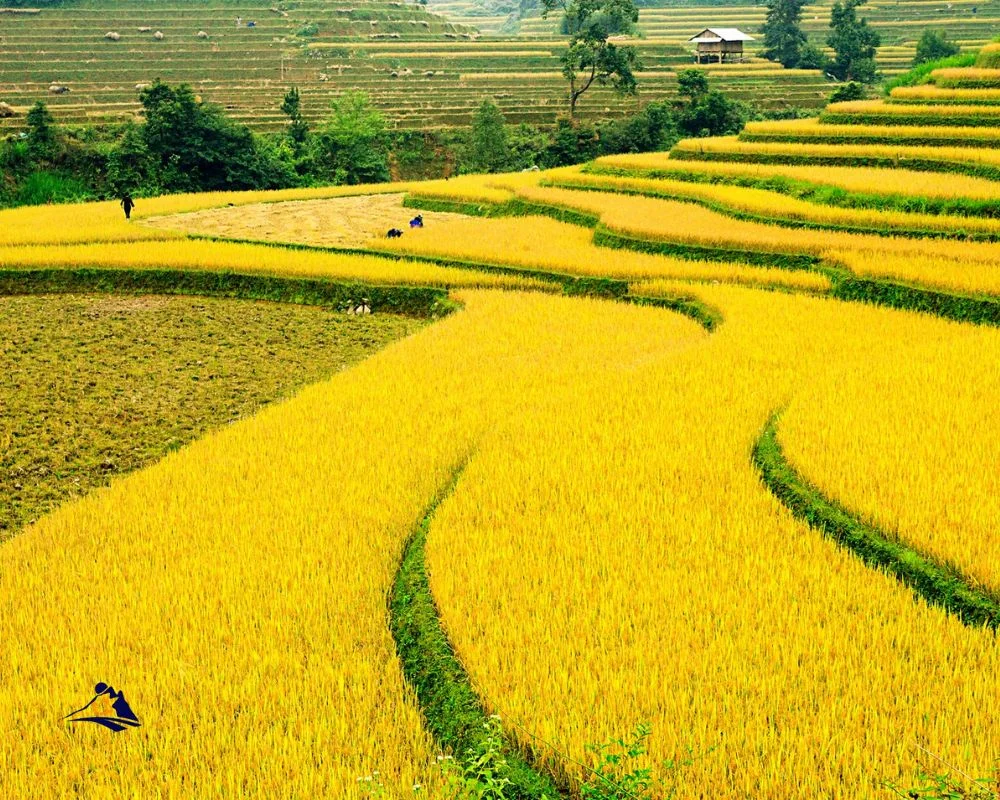 No matter which tour option you choose, you can count on us for amazing experiences both above and below ground level! Our knowledgeable guides will show you hidden gems and provide insight into local culture that cannot be found elsewhere. Plus, each trip includes delicious meals prepared fresh daily so you don't need to worry about packing food for your journey. So come join us for an unforgettable experience in beautiful Sapa!
Sapa 1 Day Tours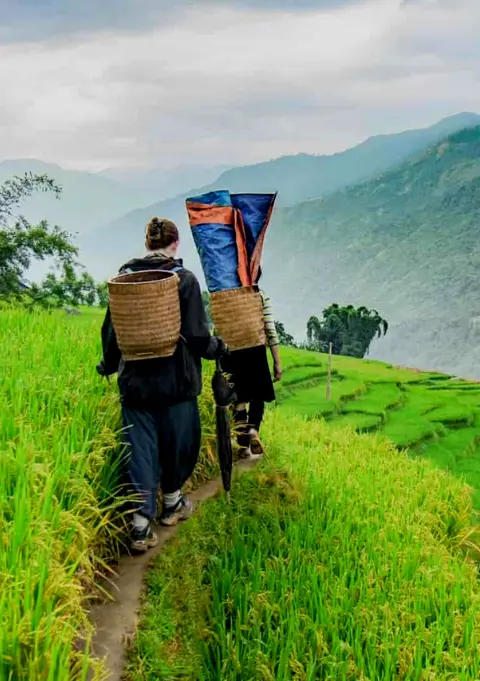 1 day experience
Moderate to challenging
Cultural immersion & active adventure
Rice fields, valleys & villages
​Private tours
Vegan-friendly
Sapa 2 Day Tours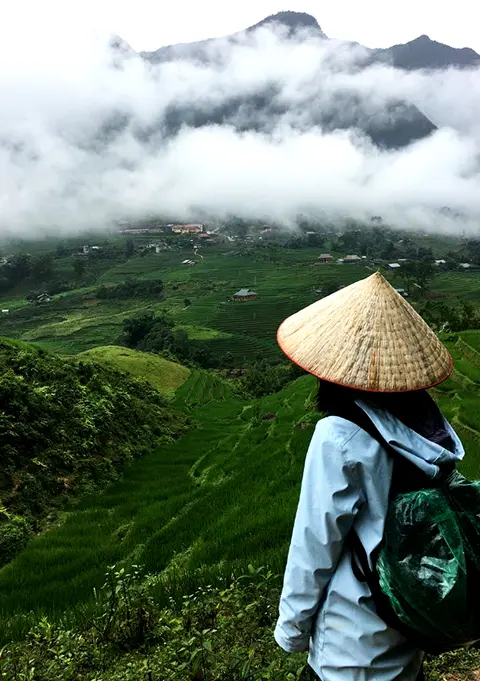 2 days 1 night experience
Moderate to challenging
Cultural immersion & active adventure
Mountains, valleys, rice fields and villages
​Private tours
Vegan-friendly
Sapa 3 Day Tours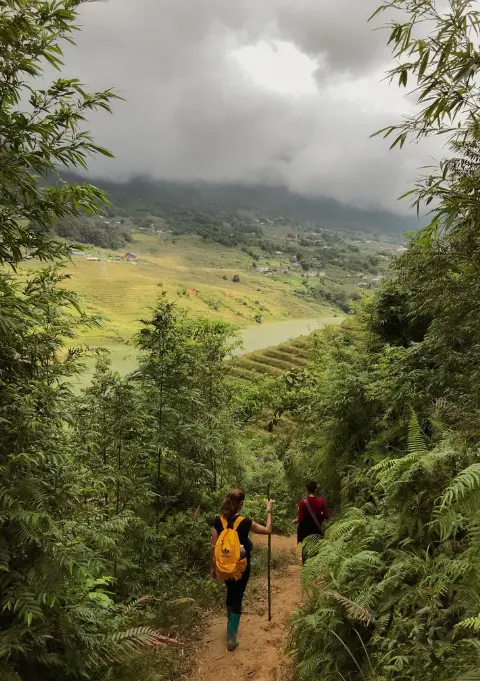 3 days 2 night experience
Moderate to challenging
Cultural immersion & active adventure
Mountains, valley, rice fields & villages
​Private tours
Vegan-friendly
Sapa 4 Day Tours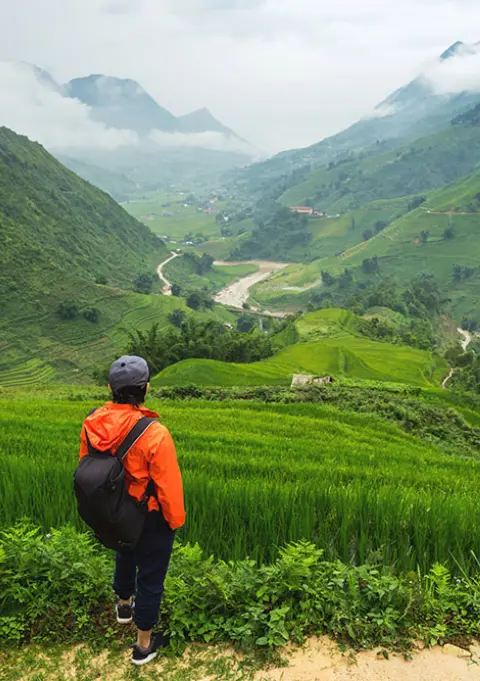 4 days 3 night experience
Moderate to challenging
Cultural immersion & active adventure
Mountains, valleys, rice fields & villages
​Private tours – Less Touristic
Vegan-friendly
Accommodations And Amenities
At Sapa Trekking Company, we offer a wide range of accommodations and amenities to ensure our guests have the most comfortable and enjoyable stay. From hotel packages with luxury amenities to bedding options for those on a budget, there is something for everyone.
| Lodging Options | Amenities |
| --- | --- |
| Hotel Packages | Spas & Gyms |
| Bedding Options | Dining Facilities |
| Camping | Wi-Fi |
Whether you're visiting Sapa Valley solo or with your family, we've got you covered. Our team provides quality lodging services tailored to meet each individual's needs. We understand that comfort is essential when traveling away from home; therefore, all our rooms are equipped with modern amenities such as air conditioning, flat-screen TVs, and complimentary Wifi access. Furthermore, some hotels come with their spa facilities so you can relax after an adventurous day of trekking in the mountains! Additionally, many of them also provide dining facilities where you can enjoy delicious local dishes.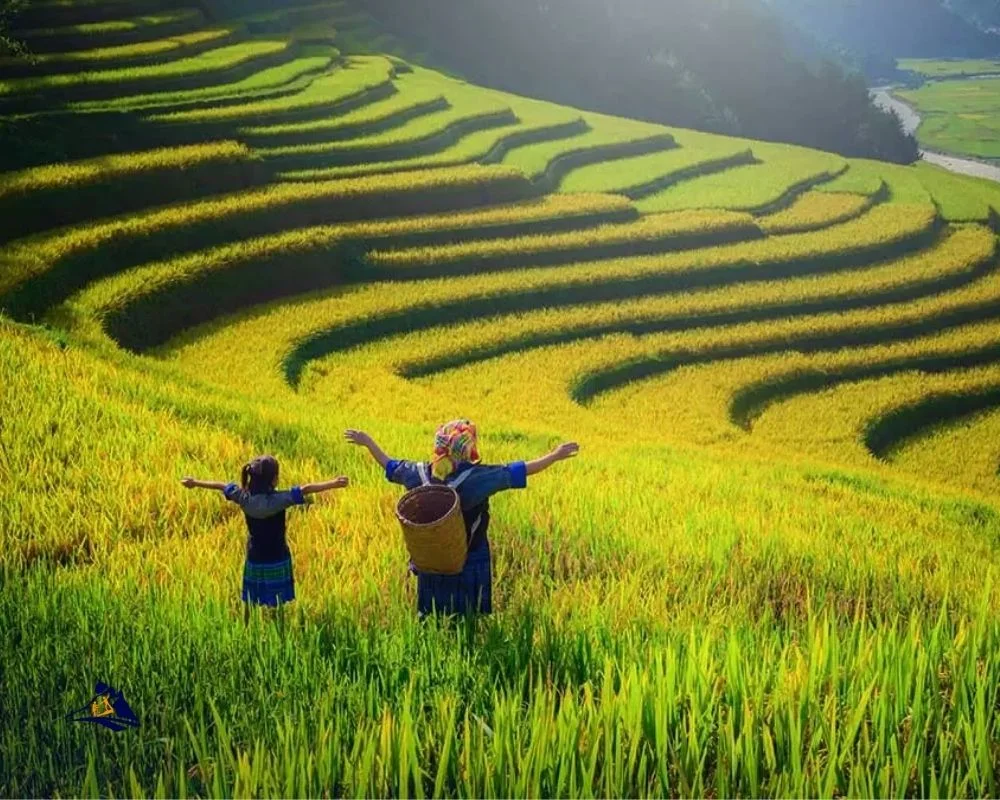 With our Sapa trekking tour from Hanoi, you can rest assured that your stay will be a pleasant one no matter what type of accommodation you opt for. From camping under the stars to 5-star suites at luxurious hotels, we guarantee that every single detail has been taken care of so you can focus on having fun!
Equipment Rental And Services
At Sapa Trekking Company, we provide a variety of equipment and service rentals to ensure your trekking experience is as comfortable and enjoyable as possible. From tent rentals to sleeping bags and backpacks, we have everything you need for a successful journey. We also offer rental services such as GPS navigation systems, hiking poles, first aid kits, and more. Our experienced team can help you choose the right gear for your specific needs so that you can enjoy the best trekking experiences possible.
We understand that when it comes to trekking, having quality gear is essential. That's why all of our trekking equipment passes rigorous safety checks before being rented out. This ensures maximum protection from the elements while ensuring comfort throughout your trip. Plus, our rental services are incredibly affordable compared to buying new gear outright!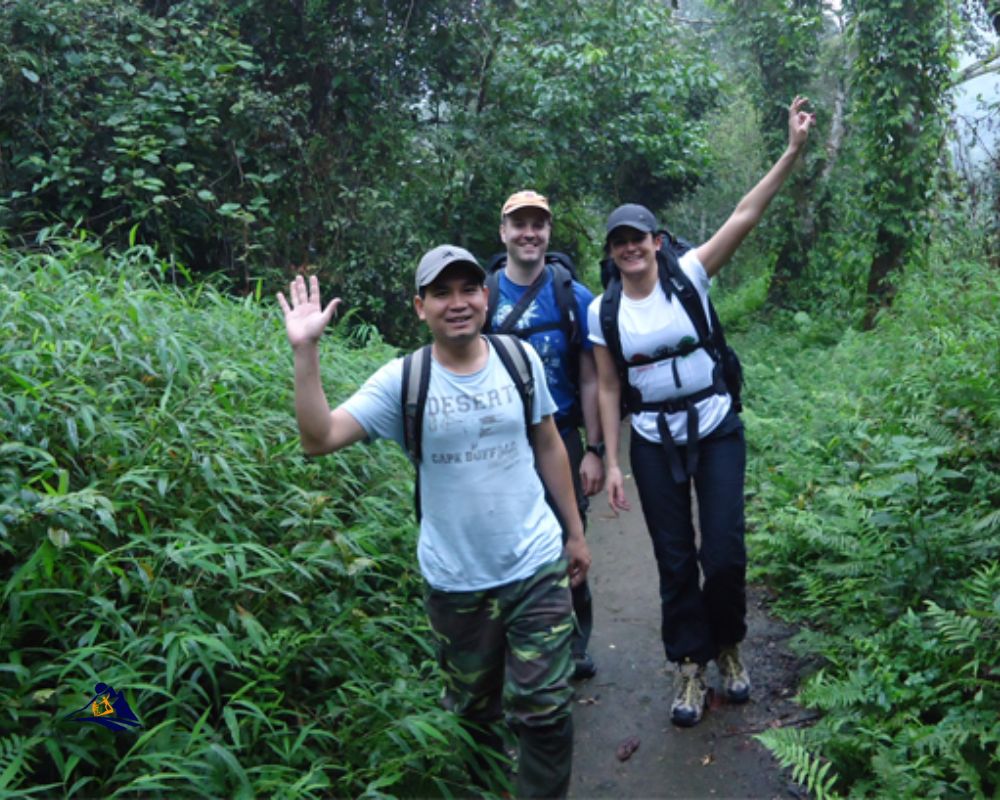 Our knowledgeable staff members strive to make sure your next adventure goes off without a hitch by providing top-notch customer service and advice on how best to use our equipment and services for optimal performance during your trek. Whether you're an experienced hiker or just starting in the great outdoors, we'll do whatever it takes to help get you geared up and ready for success.
With the right tools at hand, getting around in style has never been easier – let us take care of your transportation options with ease!
Transportation Options
Traveling to Sapa can be done easily and conveniently with a range of transportation options. All the necessary transport services are available so you don't have to worry about how to get there or back again. Whether it's bus transfers, car rentals, shuttle services, train travel, or flight booking – we've got it all covered!
To make your journey even more enjoyable, here's a list of our top three transportation choices:
Bus Transfers – Our comfortable buses will take you directly from Hanoi Airport to Sapa in no time at all. Plus, they're air-conditioned for extra comfort and convenience!
Car Rentals – With our car rental service, you'll have complete freedom when traveling around the area. We provide cars that come fully equipped with everything you need for an unforgettable adventure.
Shuttle Services – If you'd prefer not to drive yourself, then why not try out one of our shuttle services? Our shuttles offer regular trips between various destinations throughout the region giving you plenty of flexibility when planning your trip.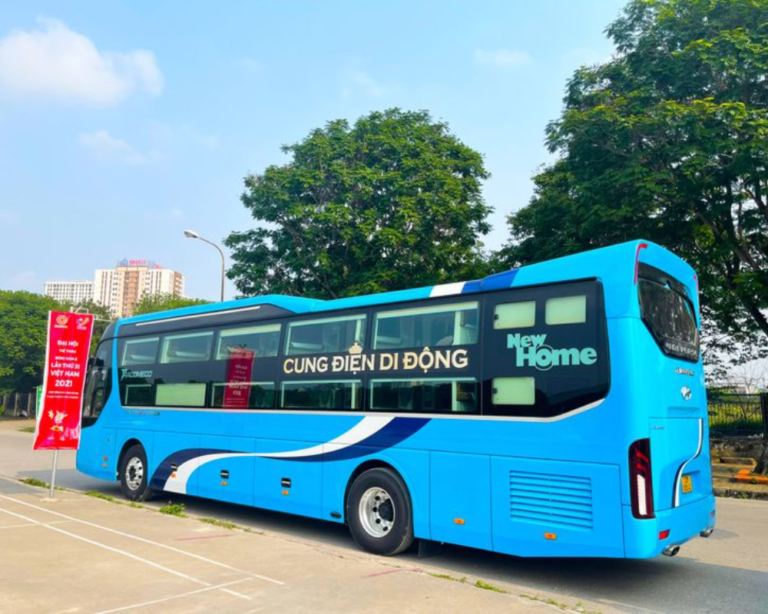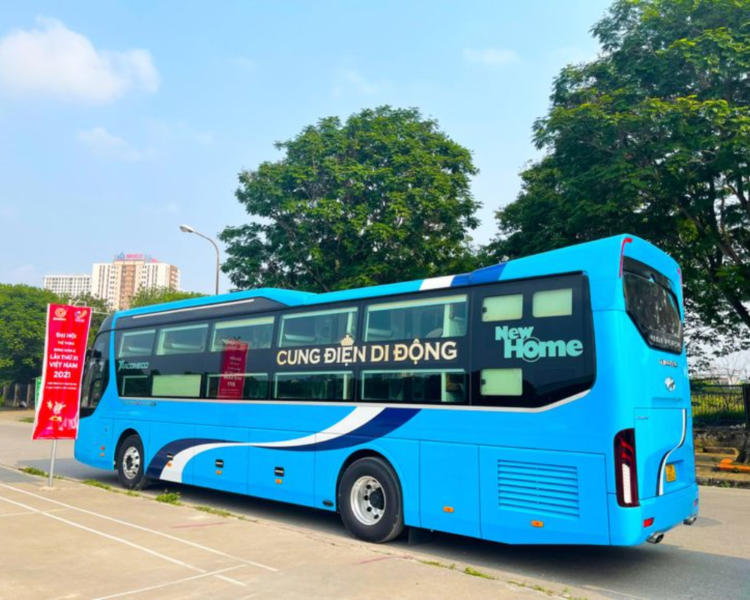 No matter what type of transport option suits your needs best, rest assured that we are here to help make sure your journey is as smooth and stress-free as possible. Now let's move on to professional guides and instructors who can show us some amazing sights during our stay in Sapa!
Professional Guides And Instructors Who Can Speak English
At Sapa Trekking Company, we understand the importance of having professional guides and instructors who are passionate about their craft. Our team consists of certified professionals with extensive experience in hiking and trekking training. Each guide is trained to not only provide superior service but to also ensure a safe journey for all our customers.
| Guides | Instructors |
| --- | --- |
| Experienced | Certified |
| Knowledgeable | Passionate |
| Professional | Extensive Training |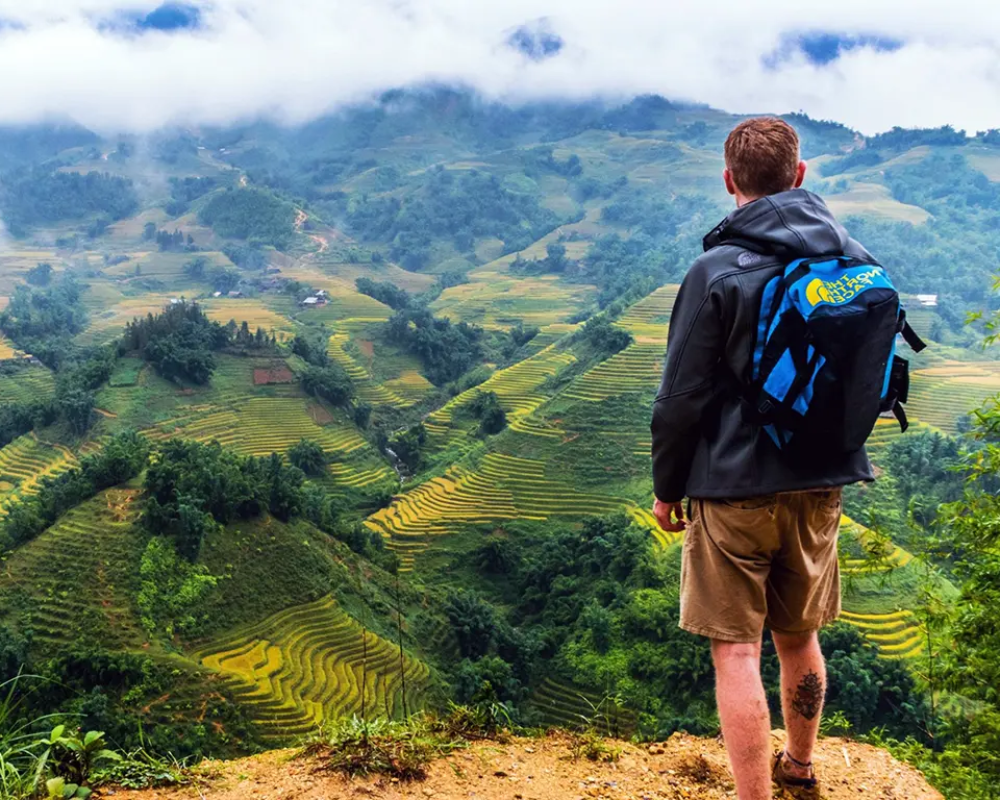 We take pride in hiring the most qualified personnel available so that you can trust us when it comes to your safety and enjoyment during your trekking experience. Our talented staff members have undergone rigorous physical training, as well as knowledgeable instruction on how best to navigate treacherous terrain while providing an enjoyable experience for everyone involved. We guarantee satisfaction!
Our team strives to make each customer's journey unforgettable by offering personalized attention from start to finish. From planning out your route, packing gear, and navigating obstacles along the way – you can rest assured that our highly-trained guides will be there every step of the way ensuring safety and comfort for everyone involved. Transitioning into the next section about safety procedures…
Sapa 1 Day Tours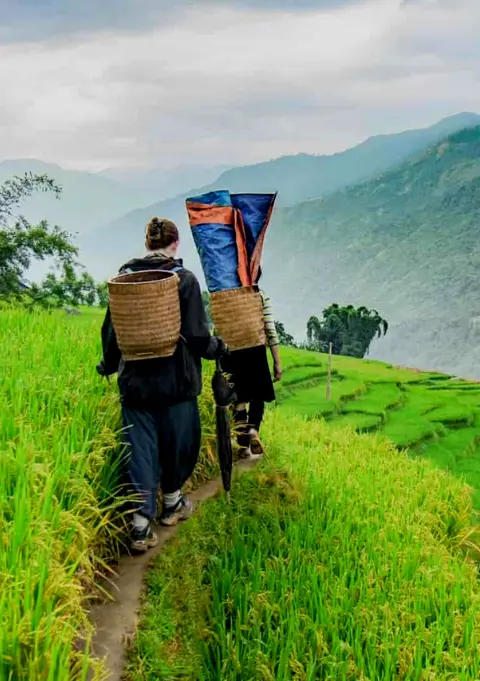 1 day experience
Moderate to challenging
Cultural immersion & active adventure
Rice fields, valleys & villages
​Private tours
Vegan-friendly
Sapa 2 Day Tours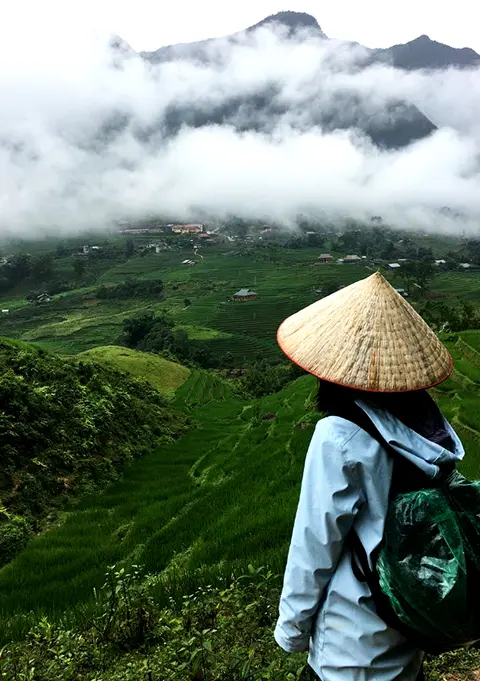 2 days 1 night experience
Moderate to challenging
Cultural immersion & active adventure
Mountains, valleys, rice fields and villages
​Private tours
Vegan-friendly
Sapa 3 Day Tours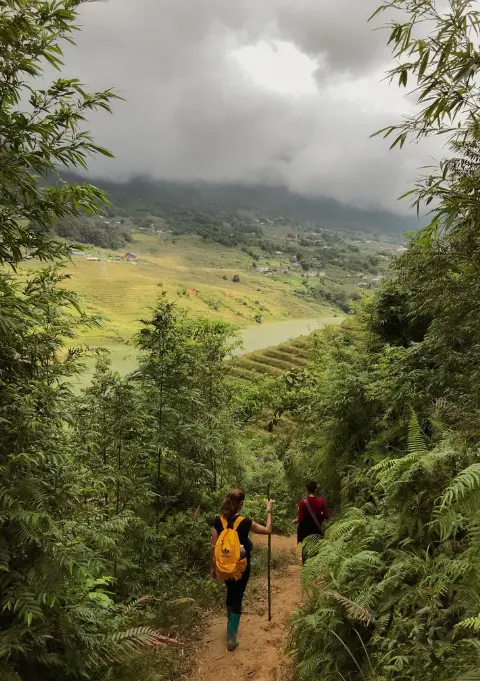 3 days 2 night experience
Moderate to challenging
Cultural immersion & active adventure
Mountains, valley, rice fields & villages
​Private tours
Vegan-friendly
Sapa 4 Day Tours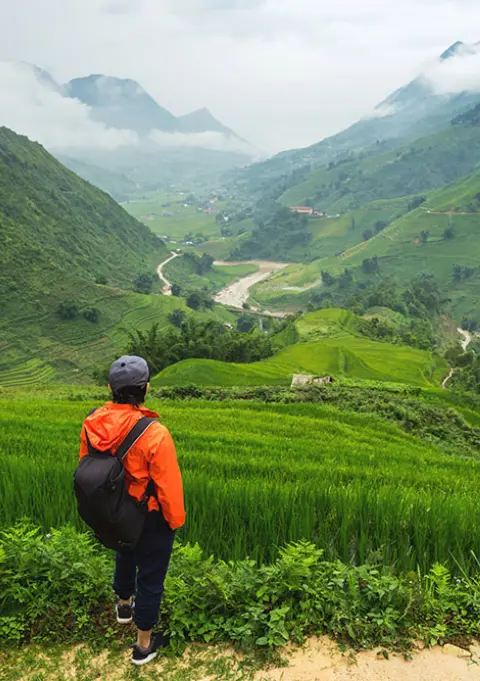 4 days 3 night experience
Moderate to challenging
Cultural immersion & active adventure
Mountains, valleys, rice fields & villages
​Private tours – Less Touristic
Vegan-friendly
Safety Procedures
Trekking in Sapa without a guide is possible, but it can be challenging and potentially dangerous for those who are unfamiliar with the area or not experienced with trekking. Sapa is a beautiful area of Northern Vietnam, with stunning scenery and unique cultural experiences, but it is also a remote and rugged region that requires careful planning and preparation.
At Sapa Trekking Company, we take safety procedures very seriously. Our team of professional guides and instructors is highly trained in the latest safety protocols and follows strict safety precautions when leading our customers on their adventure through the breathtaking scenery of the Sapa 1 day trek. We understand that no matter what level of experience a customer may have with trekking, it is essential to maintain high standards for everyone's well-being during these expeditions.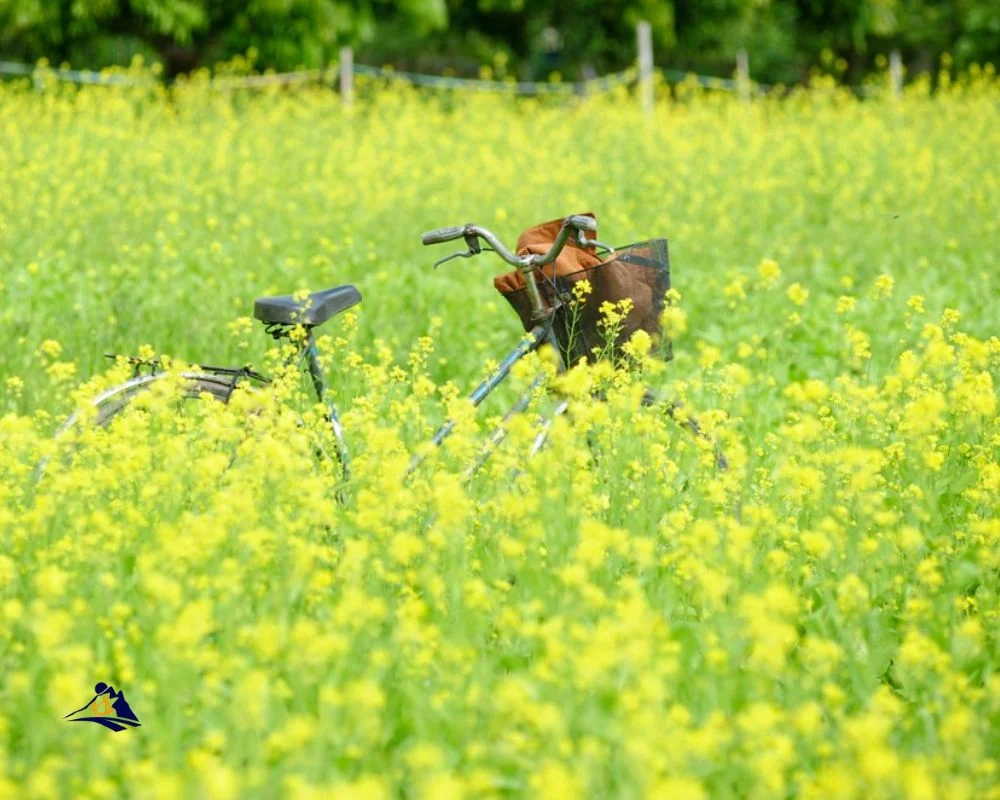 That's why we provide all customers with detailed safety guidelines before they embark on their journey. Each guide goes over important points such as how to wear proper equipment, what items should be brought along, where not to go off trail, and more. Furthermore, throughout each tour, there will also be regular breaks so customers can rest safely while enjoying nature's wonders at their finest.
As part of our commitment to providing only the best services possible, we encourage all previous clients who have gone trekking with us to share their trekking tour Sapa review online or directly contact us if any problems arose during their trip. This helps us continually improve our safety measures so future customers can enjoy an unforgettable outdoor experience free from worries and stress!
Experiences Of Previous Customers
At Sapa Trekking Company, we've been providing unforgettable trekking experiences for years! Our customers have had incredible adventures in the mountains of Sapa and come away with amazing stories. From guided tours to solo hikes, our customers are always satisfied with their experience.
We get rave reviews from people who have taken one of our exciting Sapa Tours. They love being able to explore the surrounding areas while learning about the local culture. Plus, they find that our experienced guides provide a safe environment so they can focus on enjoying their time here.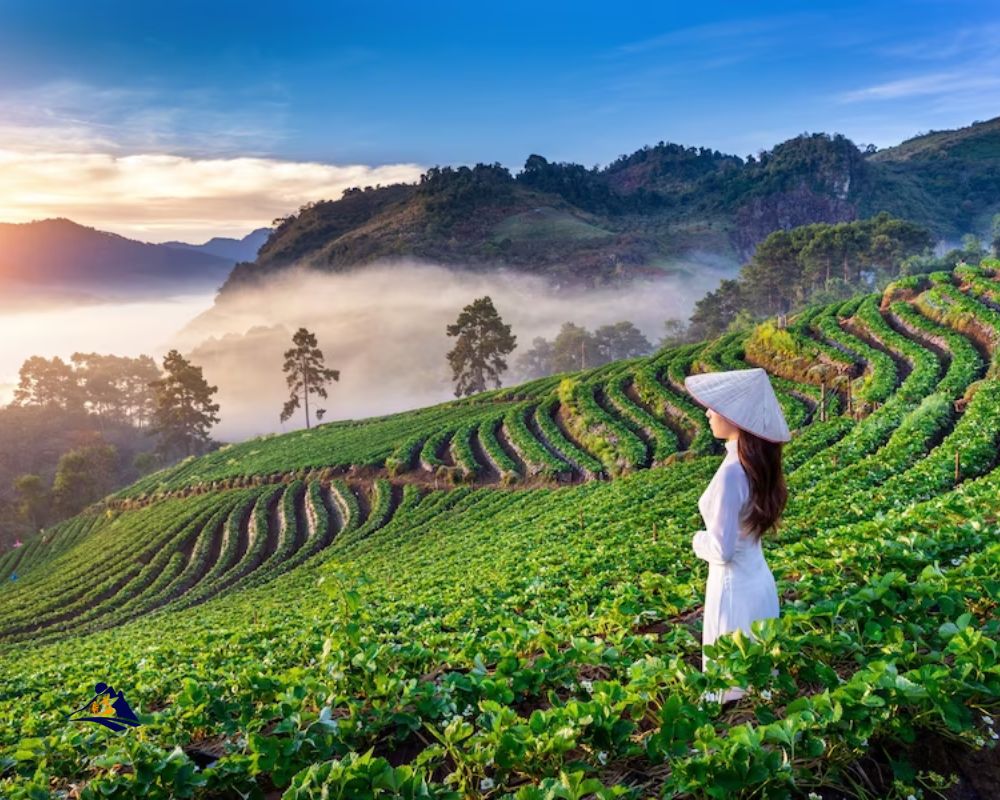 Our customer reviews speak volumes about how great our hiking adventures are! We're proud to be able to offer such an interactive way for travelers to see this beautiful part of Vietnam. And it's no wonder why so many people keep coming back year after year for more trekking opportunities.
With all these positive comments coming in, it's clear that we take pride in offering exceptional services at competitive prices. Now let's discuss what you can expect when considering cost and payment options…
Cost And Payment Options
Navigating the cost of a Sapa trekking tour package can be like navigating a mountain range – there are peaks and valleys, but the journey is worth it. Here we provide four payment options:
Cash Payment
Bank Transfer
Credit Card Payments
Online Booking Solutions
We offer competitive rates for each of our tour packages that include transportation to and from your destination, meals, lodging, local guides, and more! We accept all major credit cards as well as bank transfers for those who prefer not to use cash. Our online booking solution makes it easy to pay in advance with just a few clicks. No matter which option you choose, rest assured knowing that when you travel with us your finances will be secure and safe.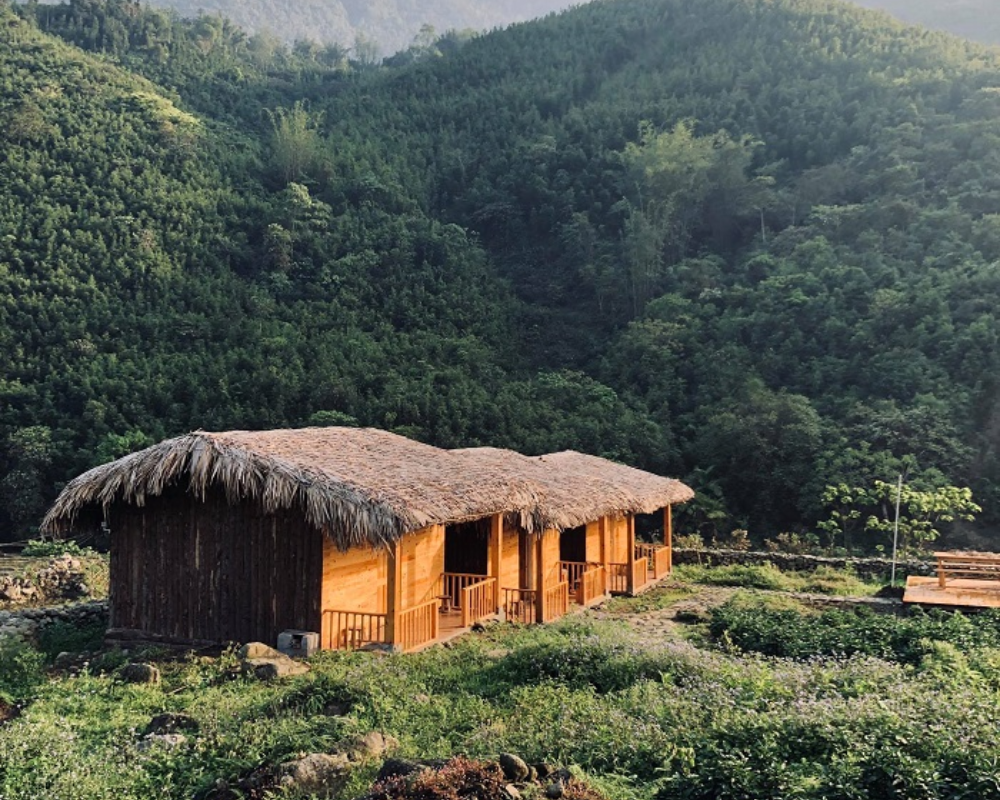 It's time now to move on to the next part of the process-the booking process. This step brings everything together so you can start planning your dream vacation today!
Sapa 1 Day Tours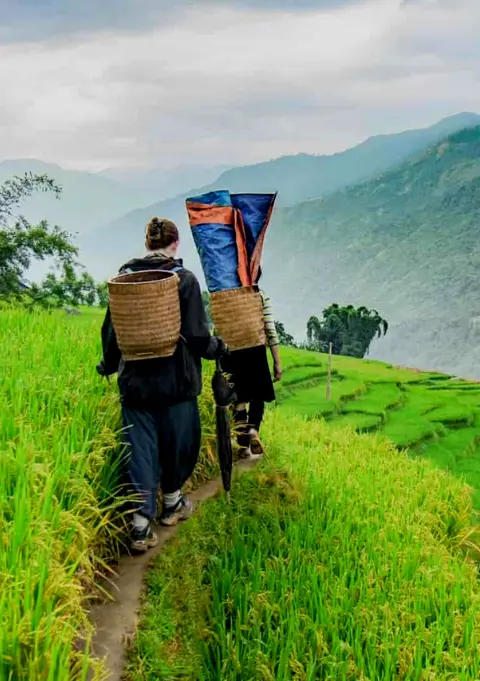 1 day experience
Moderate to challenging
Cultural immersion & active adventure
Rice fields, valleys & villages
​Private tours
Vegan-friendly
Sapa 2 Day Tours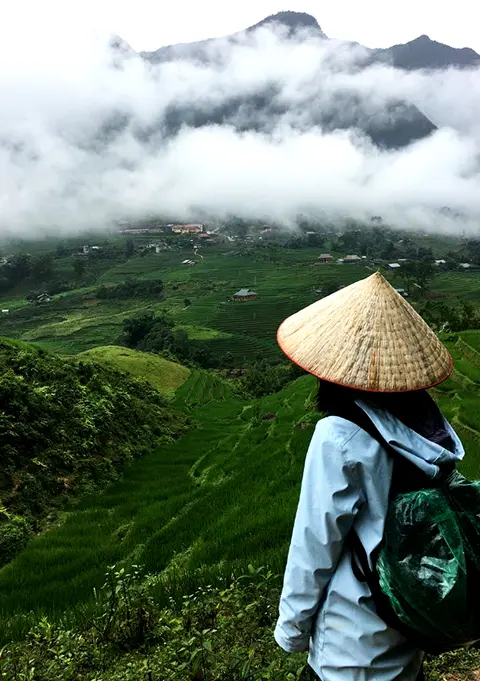 2 days 1 night experience
Moderate to challenging
Cultural immersion & active adventure
Mountains, valleys, rice fields and villages
​Private tours
Vegan-friendly
Sapa 3 Day Tours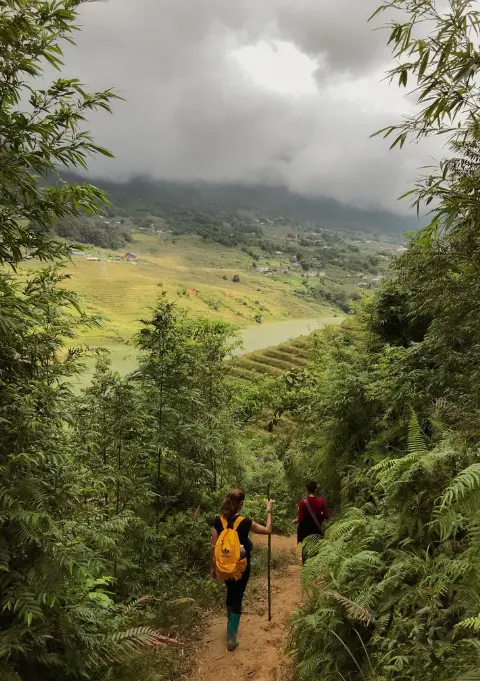 3 days 2 night experience
Moderate to challenging
Cultural immersion & active adventure
Mountains, valley, rice fields & villages
​Private tours
Vegan-friendly
Sapa 4 Day Tours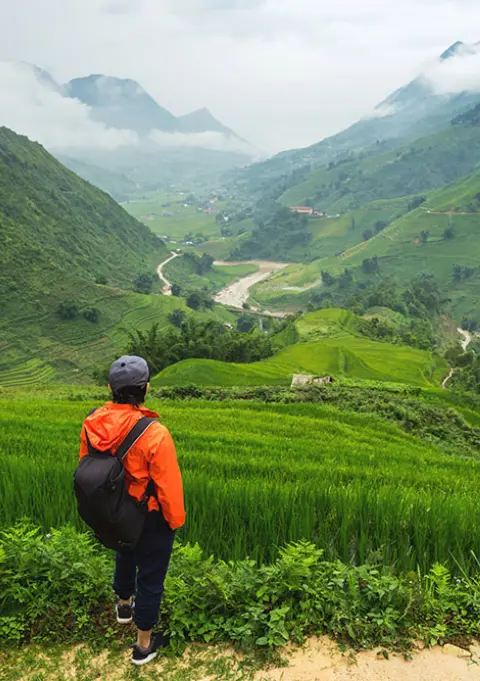 4 days 3 night experience
Moderate to challenging
Cultural immersion & active adventure
Mountains, valleys, rice fields & villages
​Private tours – Less Touristic
Vegan-friendly
Booking Process
Booking a trek with Sapa Trekking Company is easy! We've designed our booking process to be as simple as possible. Our website has all the details you need to make an informed decision about your upcoming trip.
First, review our reservation procedure to ensure that you understand what's included during your stay. Next, select from our available dates and fill out the required information on the reservation form. You'll then receive confirmation of your request via email within 24 hours.
Finally, after reviewing and approving the terms of our agreement, we offer several payment methods for customers' convenience – credit card, PayPal, or bank transfer are all accepted here at Sapa Trekking Company. Once payment is complete, we'll send out the final details regarding your trek before you embark on one of the most incredible journeys of your life!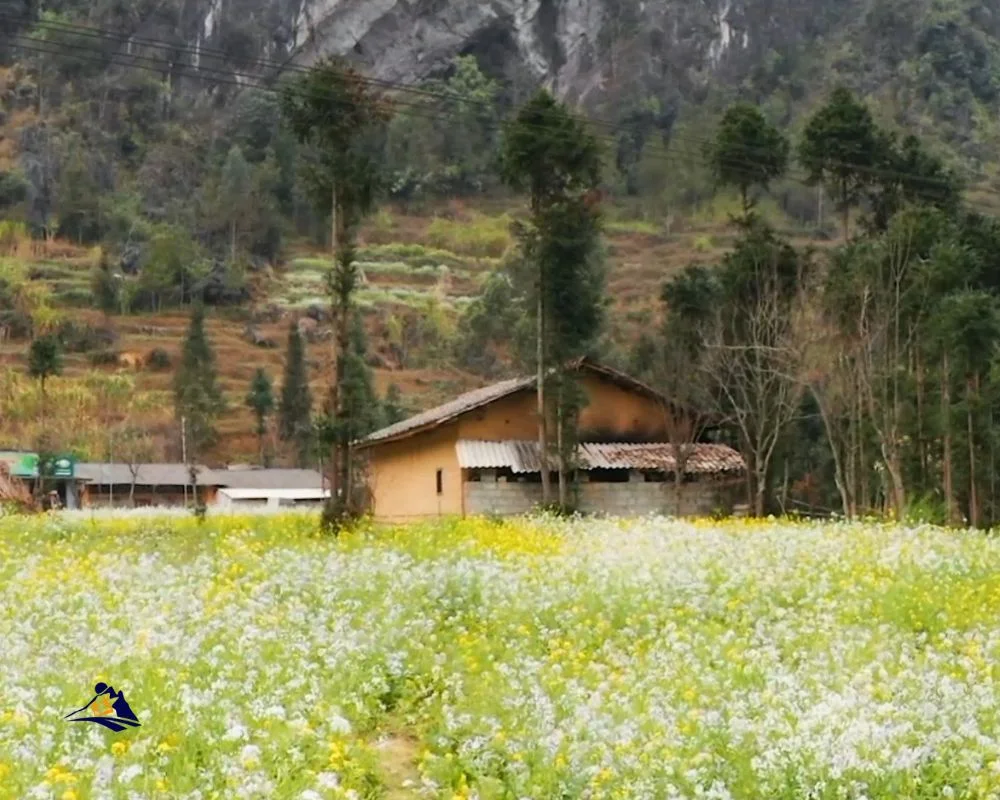 Sapa Trekking Company Frequently Asked Questions
What Are The Customer Service Hours?
Are you wondering about the customer service hours for a particular company? It's an important question to ask, as it helps ensure that there is always support available when you need it. At Sapa Trekking Company, we understand how valuable our customer's time is and want them to have access to the help they need quickly and conveniently.
Our customer service team is available Monday through Friday from 9 am – 5 pm local time. During these times, our representatives are ready and waiting to assist with any inquiries or issues you may have. We know that life can be unpredictable, so if something comes up outside of those hours, don't hesitate to call us anyway – we'll do our best to assist whenever possible.
We also offer email support 24/7 where one of our friendly staff members will respond promptly with answers tailored specifically to your needs. As part of our commitment to excellent customer service, we're proud to say that we always strive to go above and beyond in supporting our customers at all times.
At Sapa Trekking Company, providing quality customer service is a priority for us and we take immense pride in ensuring that everyone who interacts with us gets the highest level of care every step of the way. Our team is here for you whenever you need us!
What Is The Age Limit For Trekkers?
Are you interested in Trekking but unsure of the age requirement? Look no further! It's important to know that there is an age limit for trekkers and it varies depending on the type of trek.
The minimum age requirement for most treks is generally 15 or 16 years old, with parental consent. Some treks may require participants to be 18 years old due to their more difficult nature. However, a lot depends on each individual's physical fitness level and experience as some people can handle grueling hikes from a young age while others need extra safety precautions because of their lack of experience.
Sapa Trekking Company takes pride in offering safe and enjoyable experiences for all ages so we would advise anyone who wants to join us on one of our amazing treks to contact us directly so that we can assess your suitability according to your circumstances and make sure you have an unforgettable adventure! With our flexible selection of tailored packages, you're guaranteed an enjoyable journey into the wilderness regardless of your trekking age limit.
Is There An Option To Customize A Trekking Tour?
Are you looking for a personalized trekking experience? If so, you're in luck! Sapa Trekking Company offers the option to customize your tour. Whether it's tailor-made to suit individual needs or a unique itinerary created just for you, here are some of the advantages of creating your trekking tour:
You can choose exactly which places and trails you want to visit.
You will have access to experienced guides who know the area inside and out.
Your trip will be tailored specifically to fit your interests, budget, and timeframe.
Customizing your trekking tour is an exciting alternative that allows travelers to explore new areas at their own pace while also taking advantage of local knowledge and customizing experiences according to personal preferences. With customized tours, adventurers can create a truly unforgettable journey with plenty of time for sightseeing and cultural immersion along the way. Plus, travelers will benefit from having complete control over their trek – from planning routes and packing lists to booking accommodations – ensuring that every aspect fits perfectly into their overall plans.
At Sapa Trekking Company, we understand how important it is for our customers to feel comfortable during their travels; that's why we offer a wide range of customization options when it comes to booking a private trekking tour. Our team is dedicated to helping each customer design the perfect adventure that suits them best – whether they're seeking relaxation or an adrenaline-filled challenge on the trail! So if you're looking for something special on your next trekking excursion, let us help you make it happen!
Are Meals Included In The Tour Cost?
Are meals included in the tour cost? This is an important question to ask when booking a trekking tour, especially if you're on a tight budget. Fortunately, many of our packages include meal plans and food costs!
Depending on your package, we offer various types of meal options for all kinds of trekkers. From vegetarian and vegan-friendly menus to customizing dishes according to dietary restrictions – we've got it covered! Plus, with several different international cuisines available, there's something that'll tantalize everyone's taste buds.
We believe that no matter where you are or what type of journey you're embarking on, having access to delicious nourishment should not be compromised. With our carefully crafted menu selections and variety of packages that can cater to any travel needs, you can rest assured knowing that satisfying your appetite will never be an issue during your trip with us.
At Sapa Trekking Company, we take pride in providing exceptional service and making sure each one of our customers has a unique experience tailored just for them. So book now and get ready for an adventure filled with unforgettable moments – minus the worry about how much money you need to set aside for meals!
What Is The Cancellation Policy?
So you want to know about the cancellation policy, eh? Well, you've come to the right place! Here at Sapa Trekking Company, we understand that life doesn't always go according to plan. That's why we need to have a clear and fair Cancellation Policy in place so our customers can make informed decisions when planning their tours with us.
Our Cancellation Policy outlines what happens if a customer needs to cancel or change their tour due to unforeseen circumstances – such as an illness or natural disaster – and how much of their payment may be refunded. This means that customers will never feel like they are taking too big a risk by booking a tour with us. We also outline our Tour Terms on our website, which clearly state all applicable fees associated with canceling or changing your tour, and any other details relating to refunds and payments.
At Sapa Trekking Company, we believe that everyone deserves freedom from worry; this is especially true when it comes down to making plans for something as exciting as trekking through some of Vietnam's most beautiful landscapes! So whether you need to adjust your travel dates or cancel altogether, you can rest assured knowing that our team has got your back — no matter what life throws at you.
We strive to provide transparency throughout the entire journey — from start to finish — so that you can enjoy the experience without feeling tied down by lengthy contracts or complicated policies. We hope that each adventure brings endless possibilities and joy along the way!
Conclusion
We are sure that the Sapa trekking experience will be one to remember. With our knowledgeable guides and breathtaking scenery, you'll feel like a true explorer as you traverse through North Vietnam. We strive to make your journey safe, fun, and memorable by providing exceptional customer service hours, age limits for trekkers, customizable packages, and more.
The cost of every tour includes delicious meals prepared with local ingredients by experienced chefs who know just how to tantalize your taste buds. You can also rest assured knowing that we offer flexible cancellation policies should something come up unexpectedly.
So why wait? Get ready for an adventure of a lifetime with Sapa Trekking Company! Our team is excited to have you join us in exploring this beautiful region of Northern Vietnam – let's go on an unforgettable journey together!
Sapa 1 Day Tours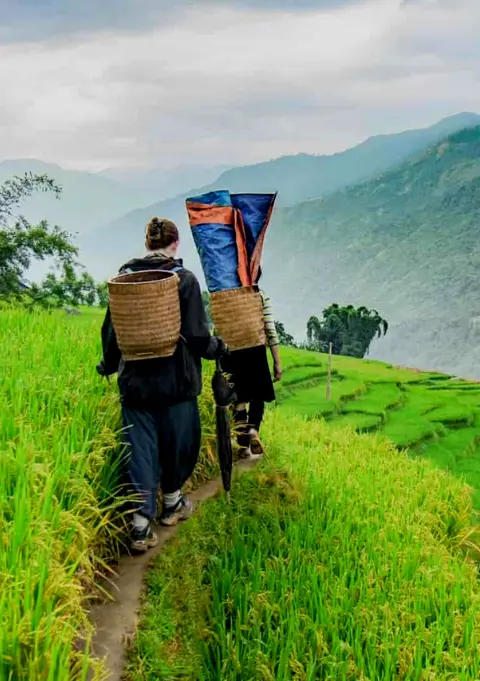 1 day experience
Moderate to challenging
Cultural immersion & active adventure
Rice fields, valleys & villages
​Private tours
Vegan-friendly
Sapa 2 Day Tours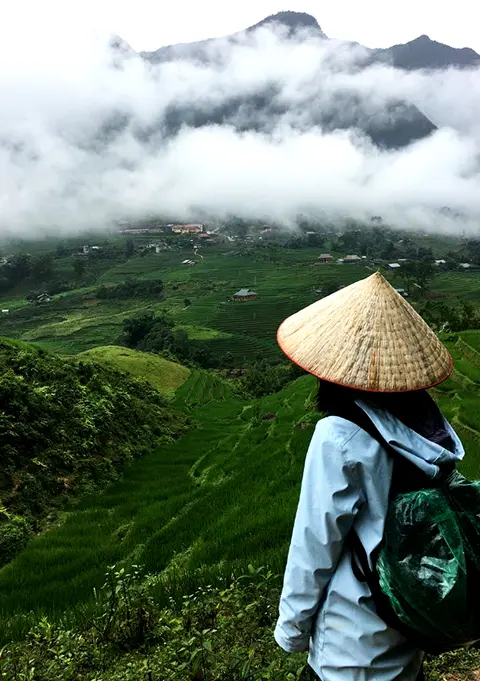 2 days 1 night experience
Moderate to challenging
Cultural immersion & active adventure
Mountains, valleys, rice fields and villages
​Private tours
Vegan-friendly
Sapa 3 Day Tours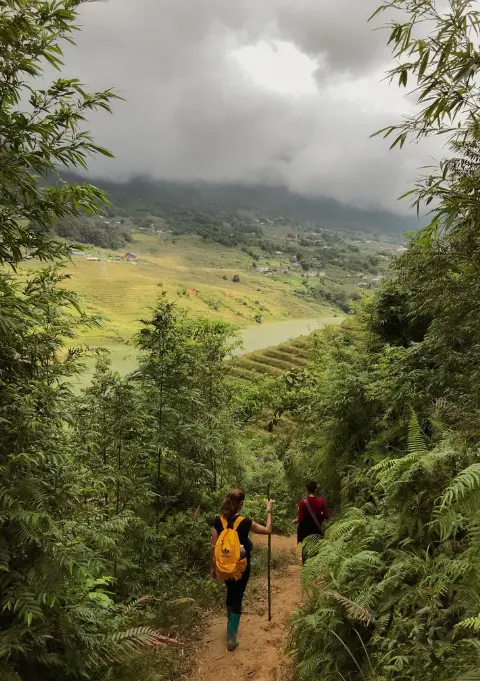 3 days 2 night experience
Moderate to challenging
Cultural immersion & active adventure
Mountains, valley, rice fields & villages
​Private tours
Vegan-friendly
Sapa 4 Day Tours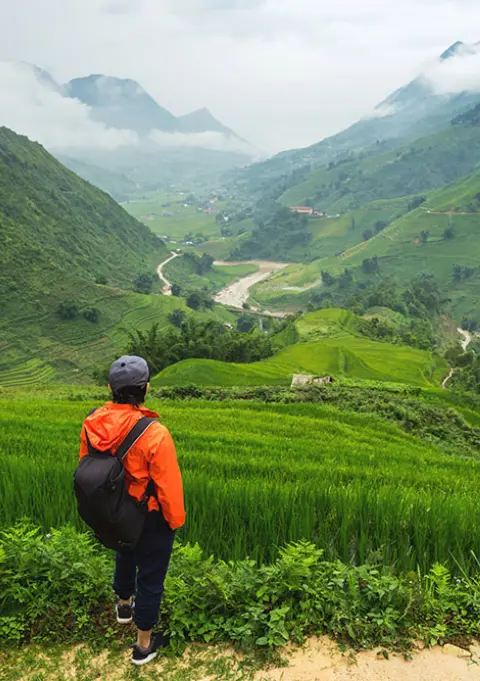 4 days 3 night experience
Moderate to challenging
Cultural immersion & active adventure
Mountains, valleys, rice fields & villages
​Private tours – Less Touristic
Vegan-friendly