Sapa trekking with locals is more recommended than trekking alone. Why is that so? Let's learn about the reasons why you should go trekking with porters with Trekkingotursapa: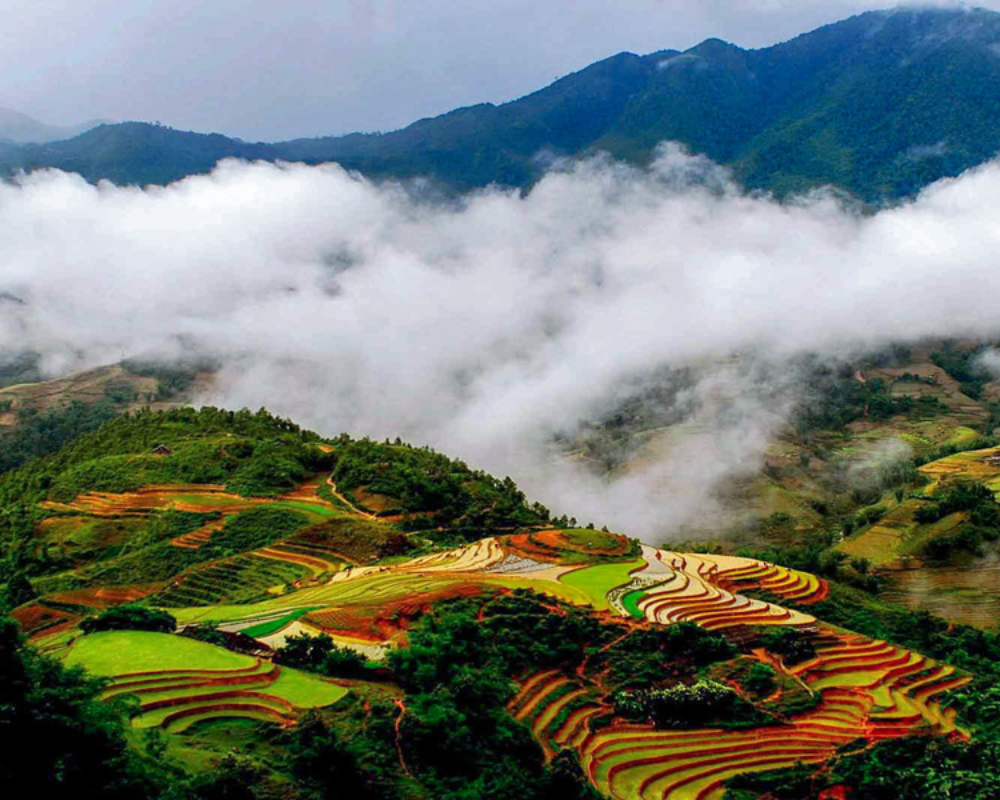 How to get to Sapa from Hanoi?
Currently, the transportation system is increasingly developed, so moving to Sapa becomes quite easy and convenient. You can choose from a number of vehicles such as passenger cars, trains, motorbikes, personal cars, airplanes, … to get Sapa.
For places near Sapa, it is quite easy to move. However, for tourists living in remote provinces such as the Central or the South, it will be more difficult. Therefore, you need to move to Hanoi first, then you can continue to Sapa.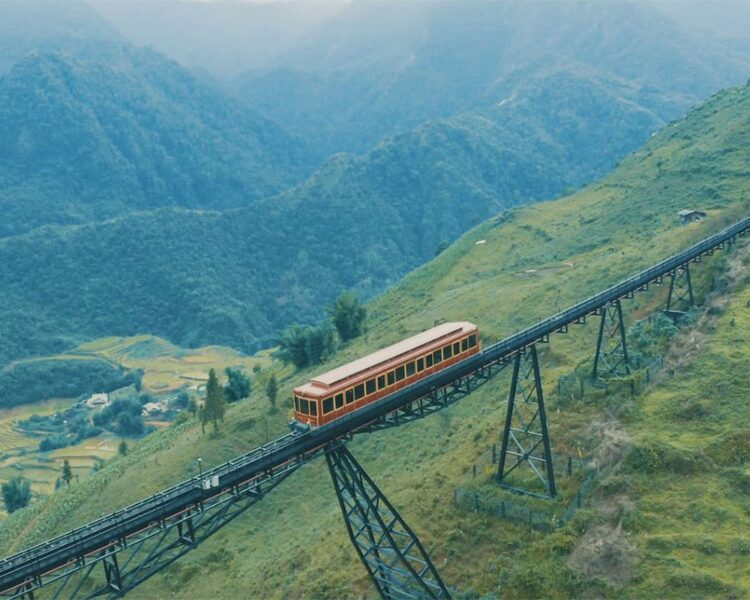 Some prominent Sapa trekking tour:
Sapa has so many places to visit, if you don't know where to go then below is some trekking tour Sapa review just for you:
Sapa – Cat Cat village – Sin Chai village
Mining route: Sapa – Cat Cat village – Sin Chai village – Sapa
Time: Sapa 1 day trek (Can go trekking in Sapa without a guide)
Distance traveled: 7km.
Level: Easy.
Specifically, from the center of Sapa (ancient church), trekkers can go to Cat Cat village, about 2.2km away. After arriving, you will have to buy an entrance ticket and then walk to visit (the main route is stairs). Then from Cat Cat village, follow the direction of Muong Hoa valley 3km to Sin Chai village. This village has not been known and exploited as much as Cat Cat, so it is still quite wild.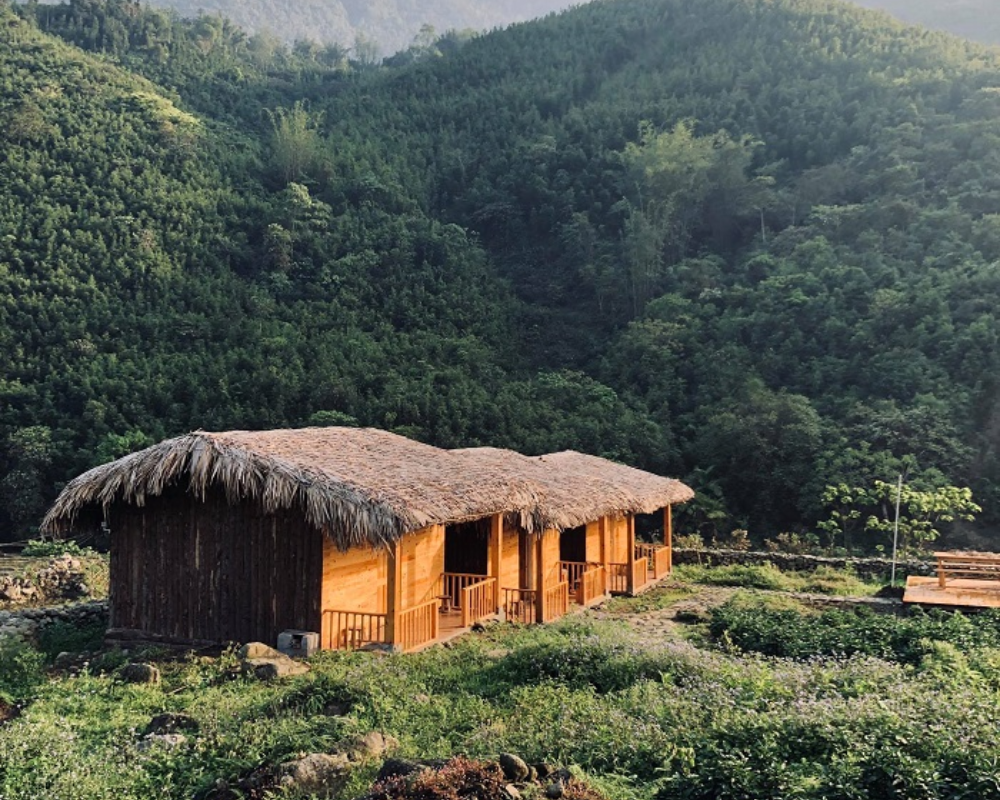 In Sin Chai, you will have the opportunity to admire the traditional wooden houses built from Po mu tree wood. Continuing on the way we will return to the center of Sapa town, indeed this road is quite easy to go and suitable for first time trekking right?
Sapa 1 Day Tours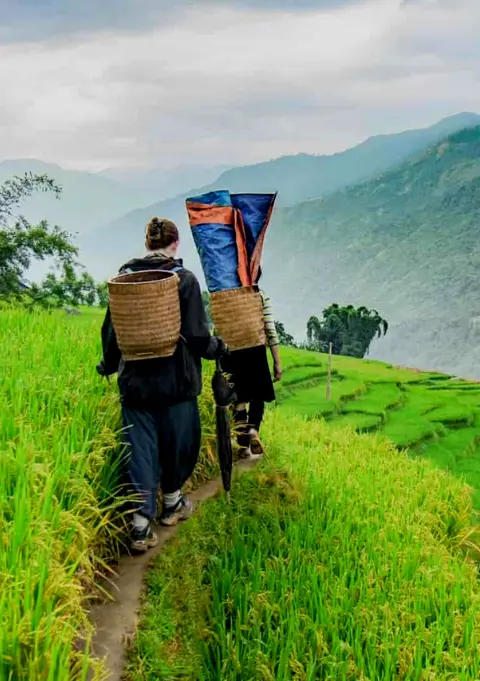 1 day experience
Moderate to challenging
Cultural immersion & active adventure
Rice fields, valleys & villages
​Private tours
Vegan-friendly
Sapa 2 Day Tours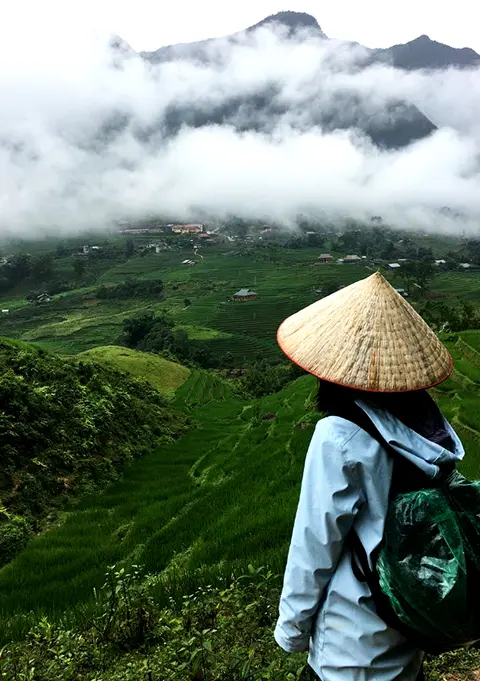 2 days 1 night experience
Moderate to challenging
Cultural immersion & active adventure
Mountains, valleys, rice fields and villages
​Private tours
Vegan-friendly
Sapa 3 Day Tours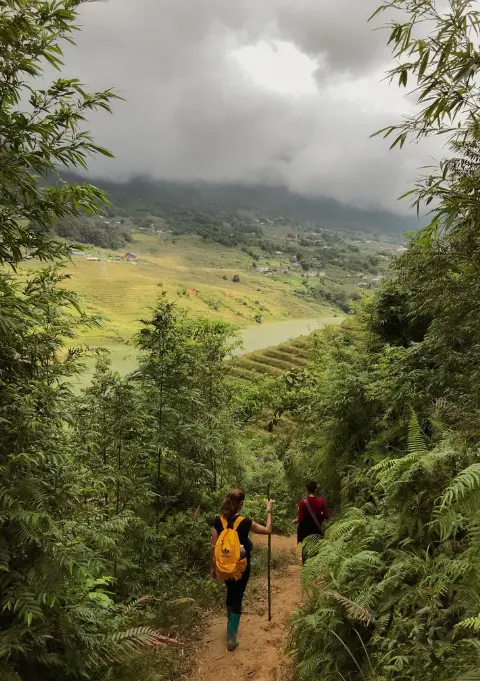 3 days 2 night experience
Moderate to challenging
Cultural immersion & active adventure
Mountains, valley, rice fields & villages
​Private tours
Vegan-friendly
Sapa 4 Day Tours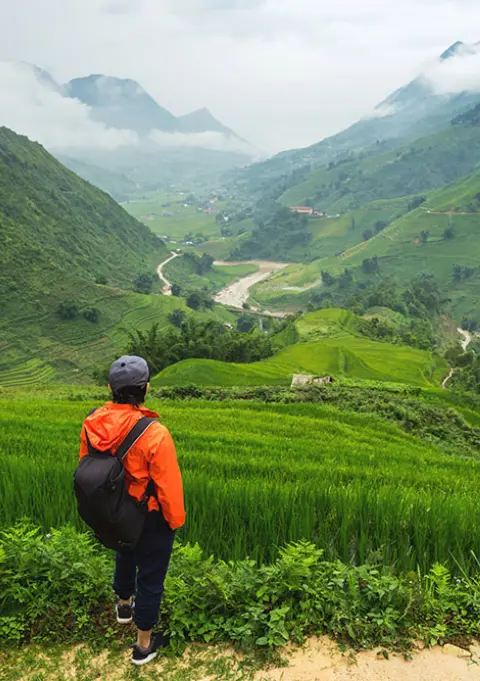 4 days 3 night experience
Moderate to challenging
Cultural immersion & active adventure
Mountains, valleys, rice fields & villages
​Private tours – Less Touristic
Vegan-friendly
Sapa – Love Waterfall – Silver Waterfall – Y Linh Ho – Ta Van
Mining route: Tram Ton – Love Waterfall – Silver Waterfall – Cat Cat – Y Linh Ho – Lao Chai – Ta Van – Sapa
Time: 2 days and 1 night. (One of the best Sapa trekking tour from Hanoi)
Distance: 20 – 30 km.
Level: Moderate.
Specifically, on the first day, you will move from Tram Ton to Love Waterfall, Silver Waterfall and then stay at a homestay. Around 9:30, the trekkers start riding motorbikes to Ton station, moving about 1.1km along the yellow river to Love Waterfall. After completing the sightseeing process, you can move to Silver Waterfall by motorbike, then from Silver Waterfall go down Muong Hoa valley to Sin Chai where the Black H'Mong live. Here you will rest, have lunch and move to the homestay in the village and stay overnight.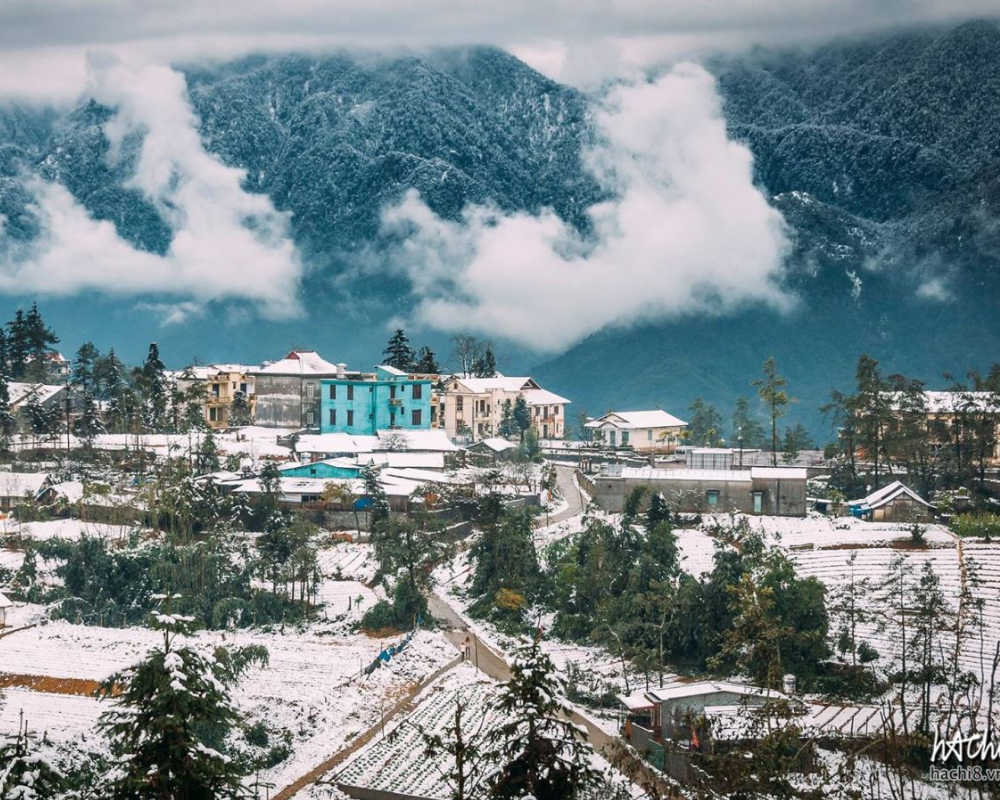 The second day after waking up early for breakfast, we prepare our things to go back to the town center. According to Sapa trekking experience, on the way, we will visit Y Linh Ho and Ta Van village. There will be some twists and turns on the road, but it's not too difficult if you have a hard handlebar!
Sapa – Ta Phin – Ta Giang Phin
Mining route: Suoi Ho – Ma Tra – Ta Phin – Phin Ho – Lu Khau – Suoi Thau – Kim Ngan – Ta Giang Phinh (One of the best Sapa hiking trails)
Time: 3 days 2 nights.
Distance: 43km.
Level: Hard.
The first day we moved from Sapa church to Ma Tra village, on the way we also saw the picturesque terraced fields. You can stop to rest and have a meal in Ma Tra village before going to Ta Phin. The second day we continue to Phin Ho village, the trip lasts about 2.5 hours and passes through hills, terraced fields, valleys and verdant forests.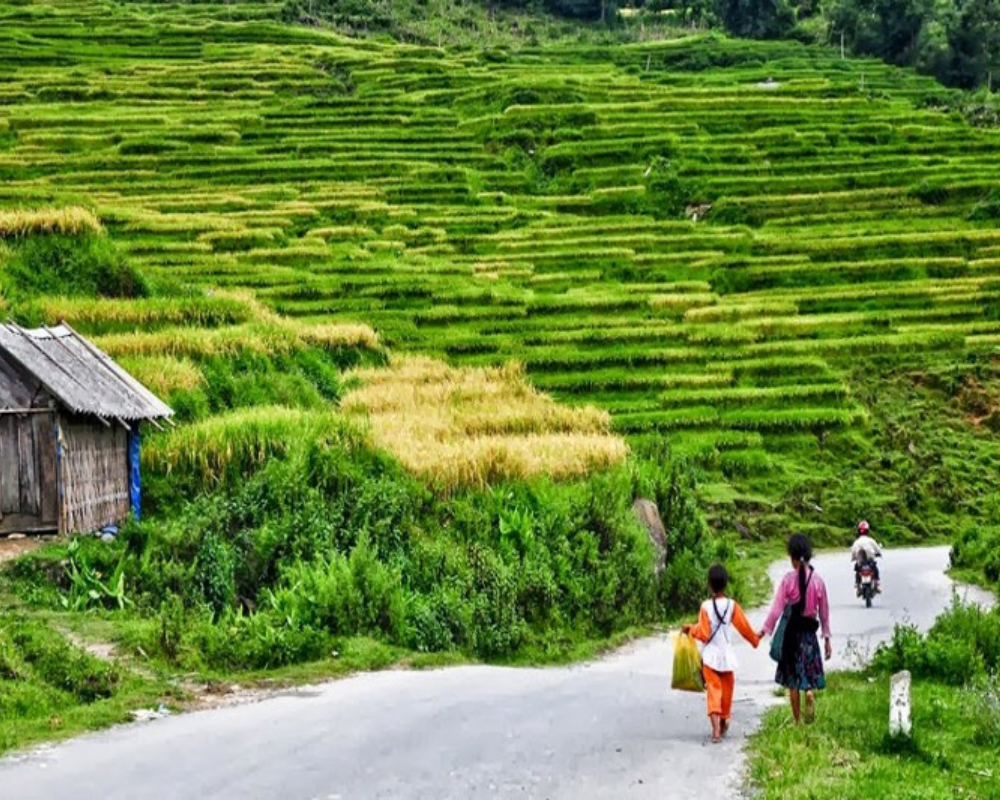 Arrive where you have lunch, rest and then continue downhill through the rice fields to Lu Khau village, remember to visit the salmon farm here. Finally, continue through the asphalt road to Suoi Thau village and stay at the homestay here. On the last day, we take a tour around Suoi Thau and discover the daily life of the Red Dao people.
Why you should do Sapa trekking with locals:
Safety
Trekking route is often a long distance of many kilometers, many dangerous terrains, and the climate and weather changes erratically. You will not anticipate unexpected things throughout the journey. Health and safety should always be a top priority. Therefore, trekking with locals will have someone to support you when you encounter difficulties, helping to reduce risks. For trekking with a local, the team leading the group is experienced people who have been well trained in adventure tourism skills and knowledge. They will have a quick response when needed.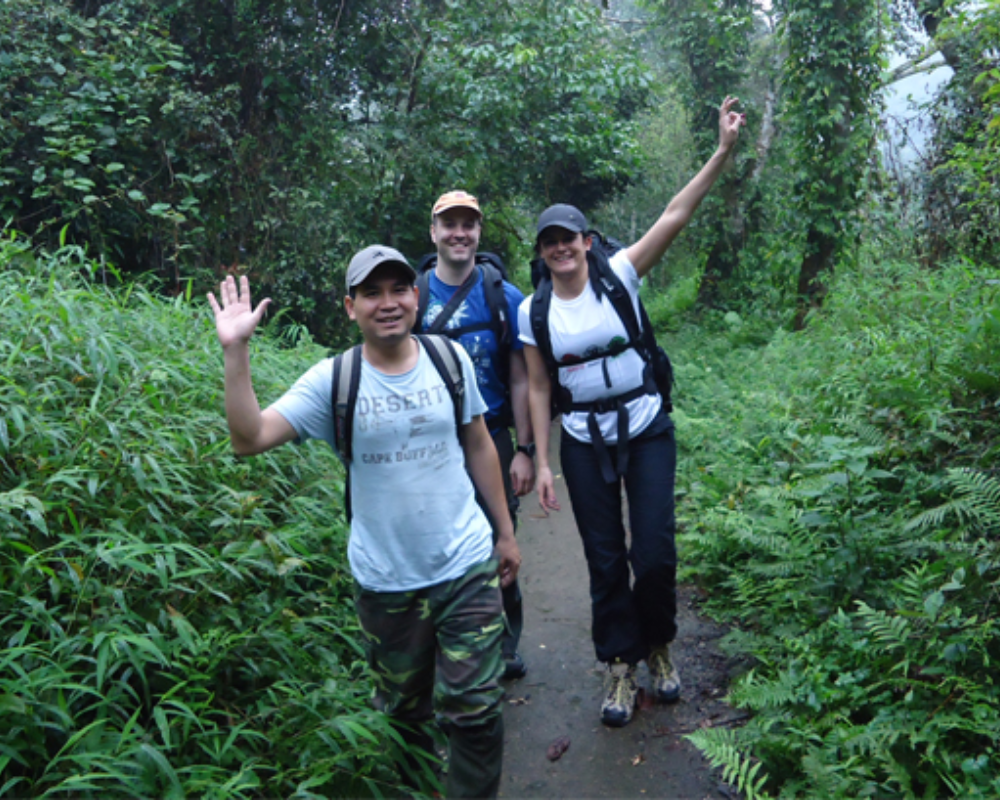 Another thing to note is that snakes and wild animals tend to avoid large groups of people. It is not very good for you to walk alone in the middle of the forest.
Reduce baggage
If you go trekking alone, you will have to prepare everything yourself. From personal items to tents, sleeping bags, food and drink. Carrying a lot on a long journey will quickly exhaust you. The trip will feel like a burden. On the contrary, there are many things that can be shared with your teammates such as taking turns bringing tents,…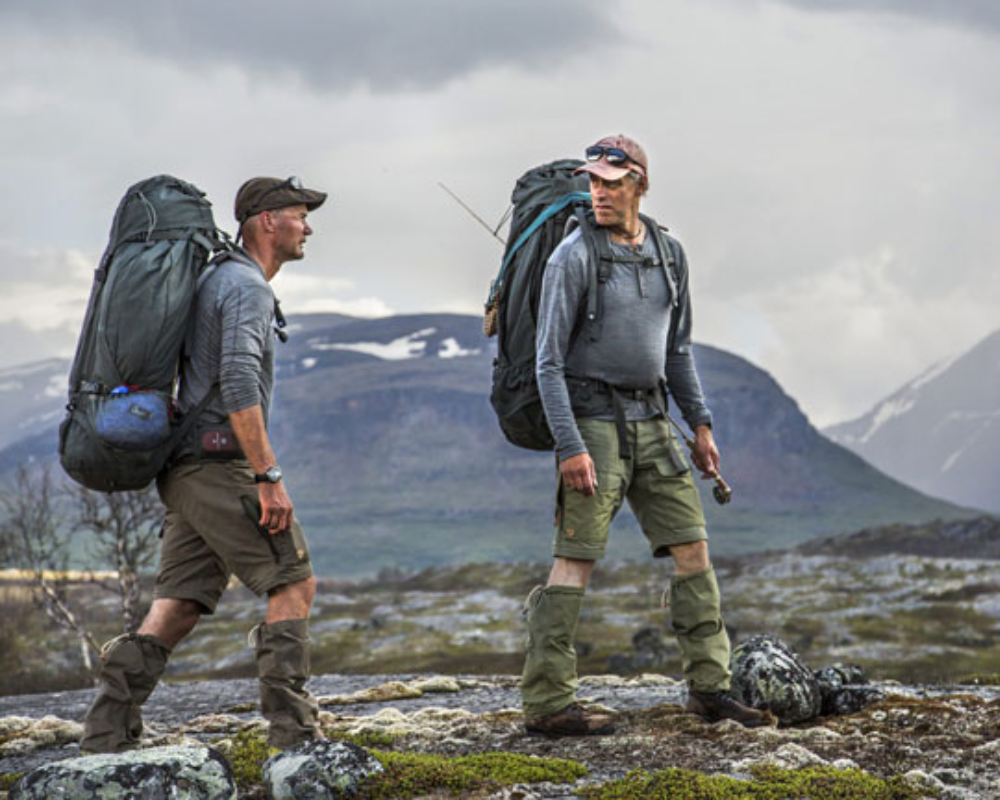 Reduce costs
The cost of trekking alone will definitely be higher than the cost of going with many people. You will have to take care of your own car, accommodation, meals and many other expenses. However, friends can share with each other.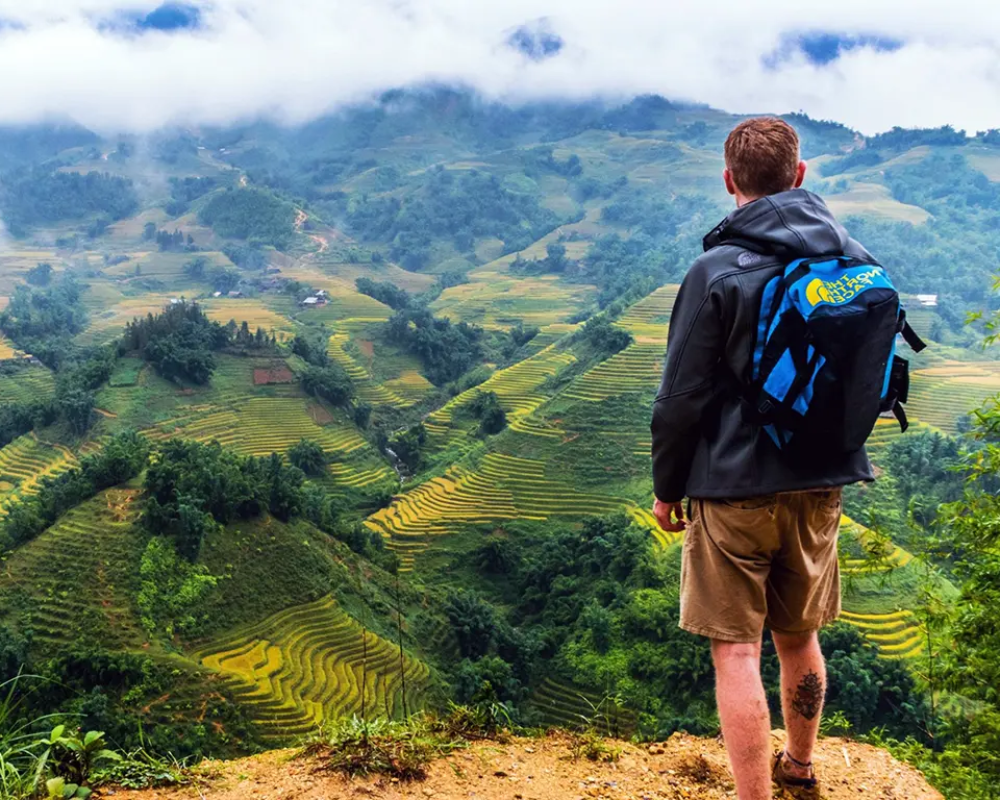 Optimize time
Trekkers do not need to spend too much time researching, building a route, contacting rest stations and preparing essential supplies. Trekking is inherently to clear your mind after days of studying and working hard. But you embrace too many things that make you discouraged right before you enter the journey. So, you need to contact reputable trekking tour operators. They have experience in the profession as well as have a way to contact relevant organizations. Your job will be much simpler. It is go and feel.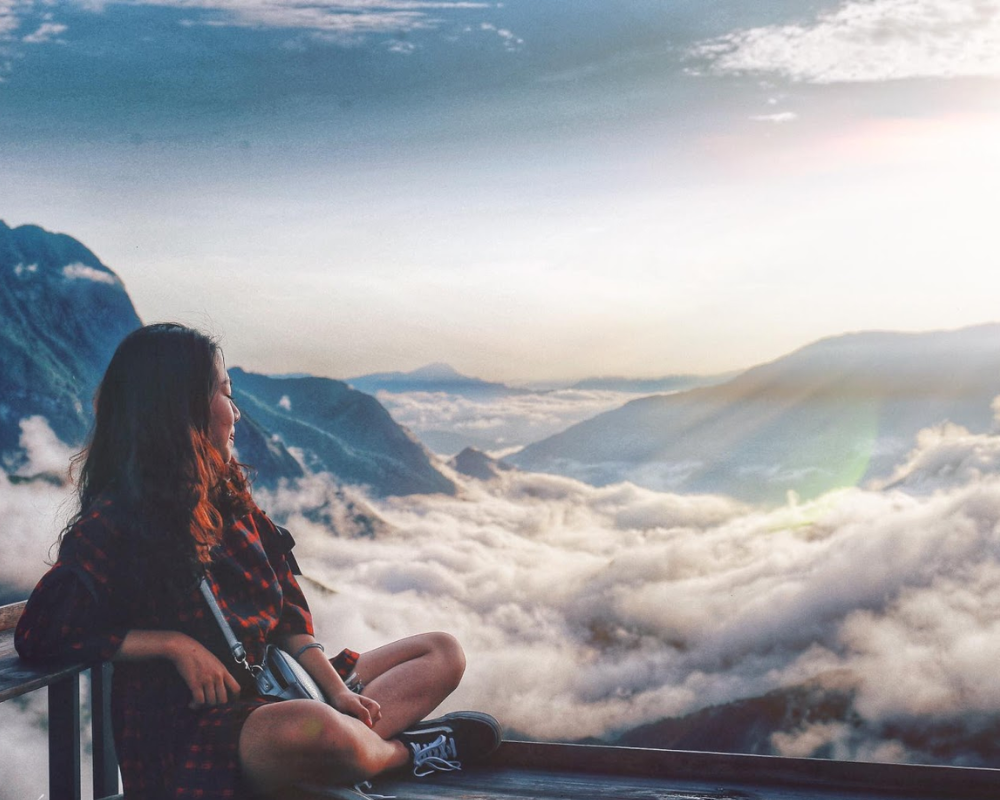 Fansipan Hiking 1 Day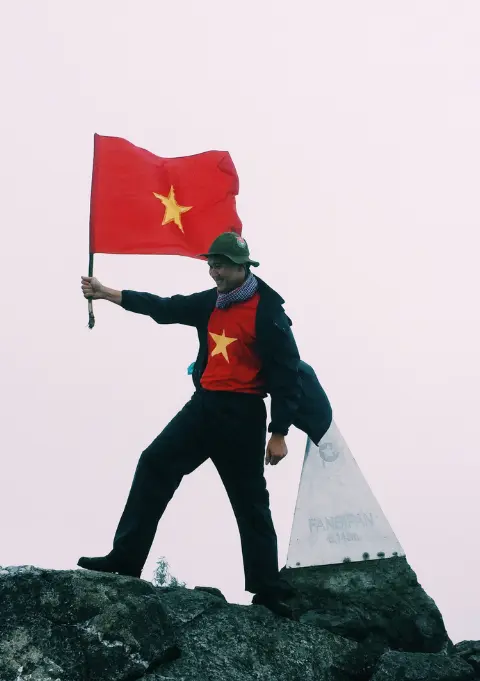 1 day fansipan experience
Moderate to challenging
Cultural immersion & active adventure
Visit Fansipan, highest mountain of Indochina
​Private tours
Vegan-friendly
Fansipan Trekking 2 Days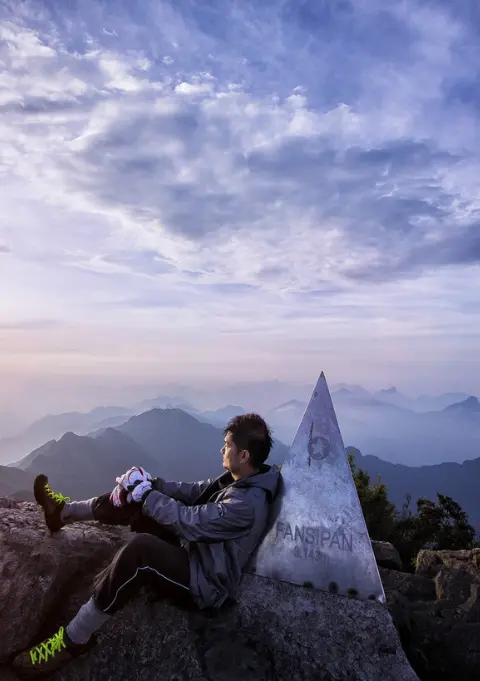 2 days 1 night fansipan experience
Moderate to challenging
Cultural immersion & active adventure
Visit Fansipan, highest mountain of Indochina
​Private tours
Vegan-friendly
Buy Cable Ticket Online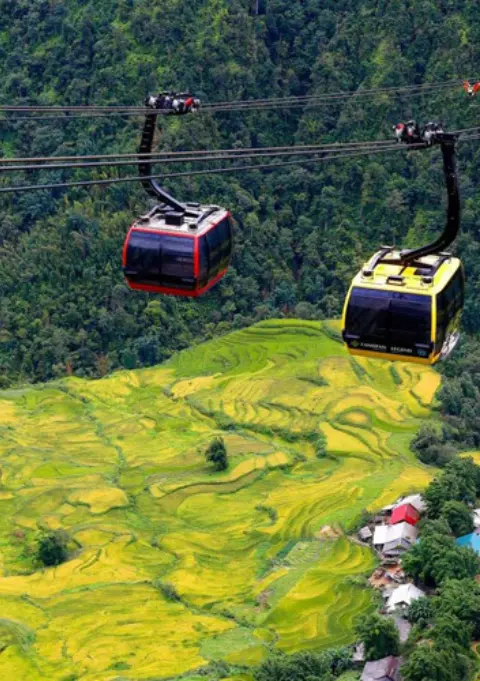 [QR Code] Buy Fansipan Cable Car Tickets Online
Non-refundable
Present your e-voucher
Fixed-day ticket
Admission with voucher
Take beautiful pictures
One last thing should not be overlooked. Most people when going to new lands will want to capture beautiful moments. Maybe they keep it to themselves, but they can also tell their friends and relatives. It will be even more wonderful when the trip has people who are knowledgeable about the trek site. They know what landscape, what angle, how to light to produce excellent photos.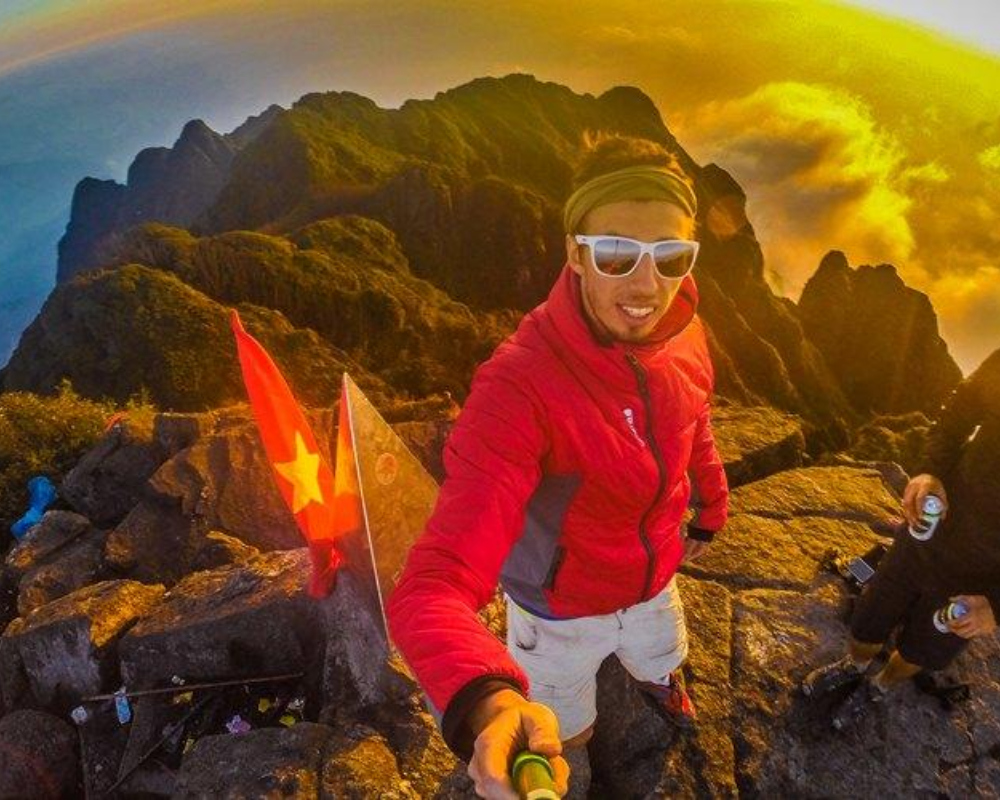 Things to note when trekking
Hold on to your fitness
Trekking requires riders with a moderate or higher level of fitness. More specifically, there is no background disease related to cardiovascular, blood pressure, respiratory and especially pregnant women will not be suitable for climbing. Your daily exercise frequency should be maintained at least 1-2 times a week. If you are not an active person, you should pay attention to physical training from 10 days to 2 weeks before going on the road.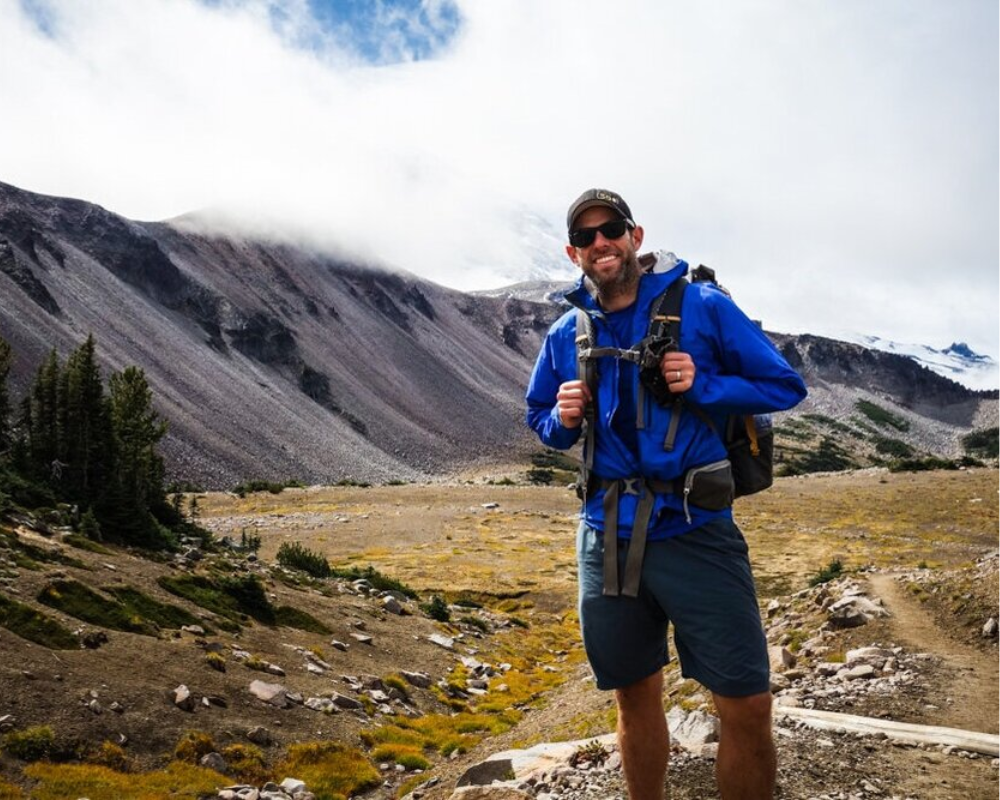 Choose the route that suits your abilities and interests
Knowing your physique, you will easily determine what roads are suitable for you. Besides, depending on the preferences of each person, priority is given to different routes. Those who like to walk around and enjoy the scenery more, will choose less bumpy roads and diverse landscapes. There are those who want to increase the risk factor and will choose to explore the wild roads and difficult terrain.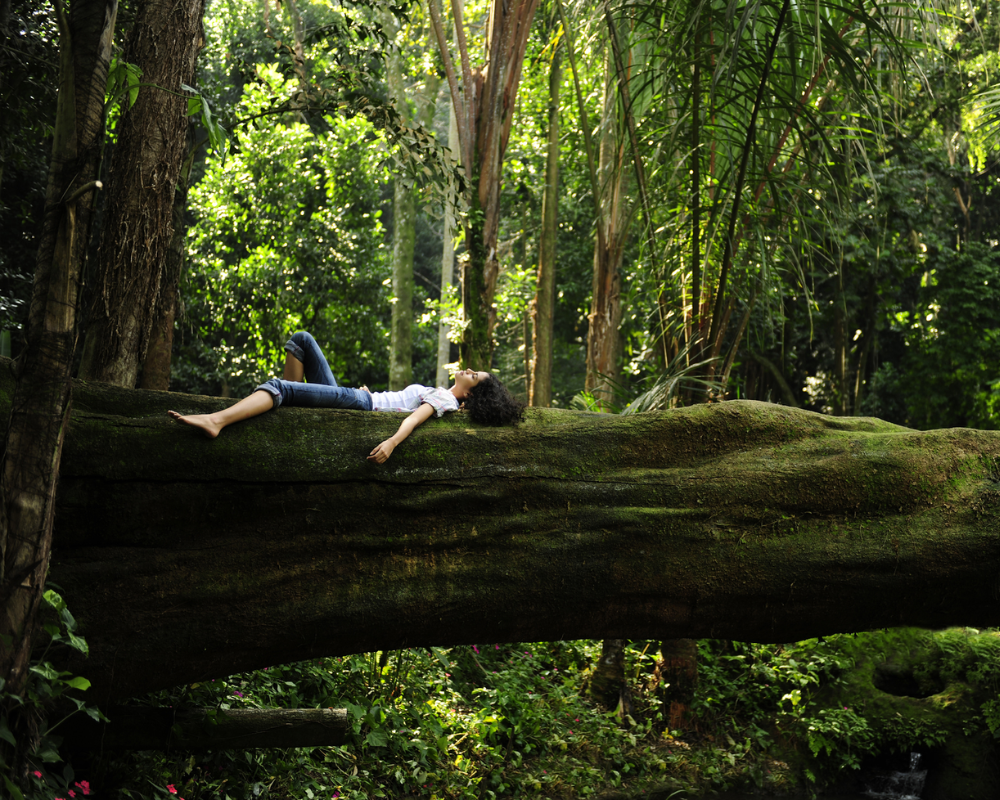 Check the weather
Knowing the destination, you should find out the climate of that area. Vietnam has a humid tropical monsoon climate, depending on the time of year and specific regions will bring their own characteristics. The weather is not only important because it affects the safety of the trip, but also the quality of the photos taken and the necessary items to bring.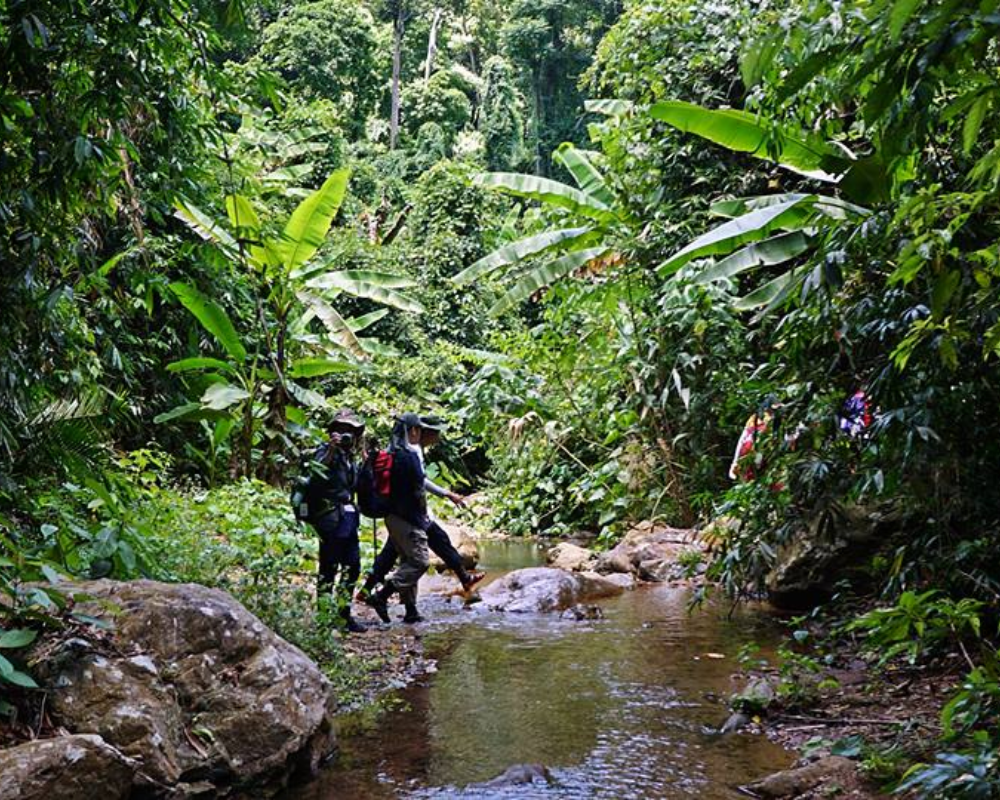 Prepare your luggage
As noted above, climate and location affect the type of clothing you should wear. Basically wear clothes that fit, are waterproof and windproof, breathable, sun protection, and highly elastic. A wide-brimmed hat that protects against sunlight and water will be a reliable companion. Especially climbing shoes should be specialized and of course choose the right size for your feet.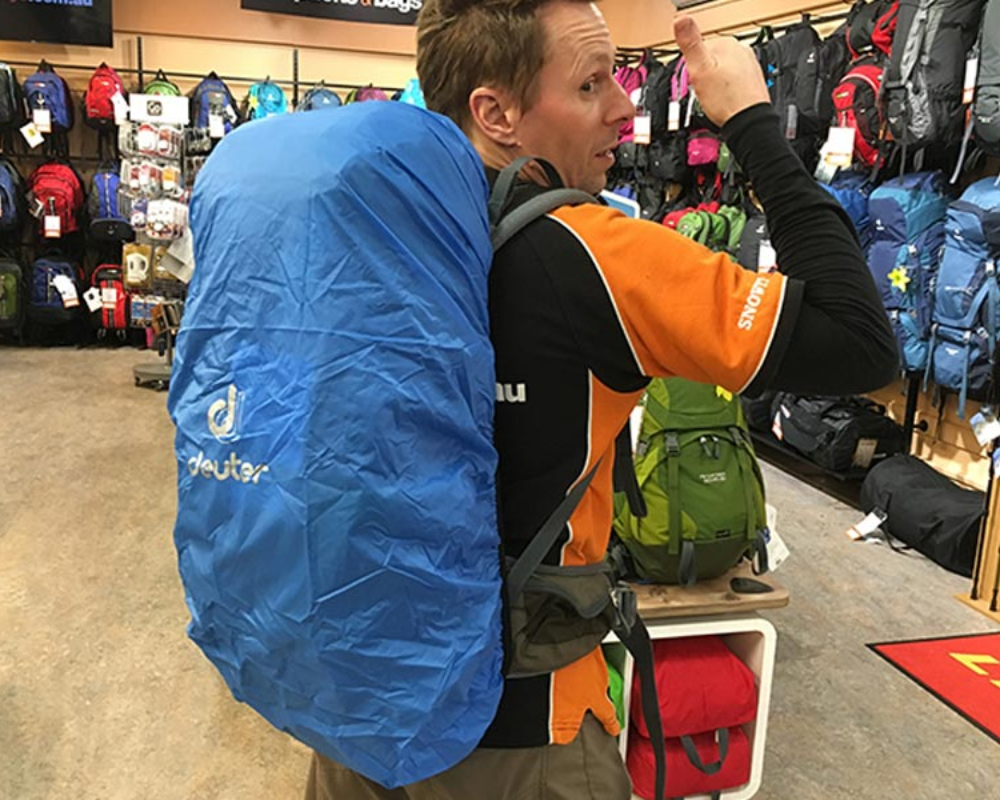 Trekking requires the body to work continuously over long distances, so bring only the necessary items. For example: Climbing stick; drinking water; dry food; flashlight, lighter; Electronic items such as phones, power banks, cameras should be stored in a waterproof bag. And don't forget the map.
Trekking in groups
Nature always hides unpredictable dangers. Even if you are an experienced trekker, I still recommend traveling in groups. In the group, at least 1 team leader (or guide) should know the terrain well. When moving, although the nature of the mountains is extremely attractive, pay attention not to separate from the group and follow the instructions of the leader of the group. On the way, if you are tired, take the initiative to ask for a break.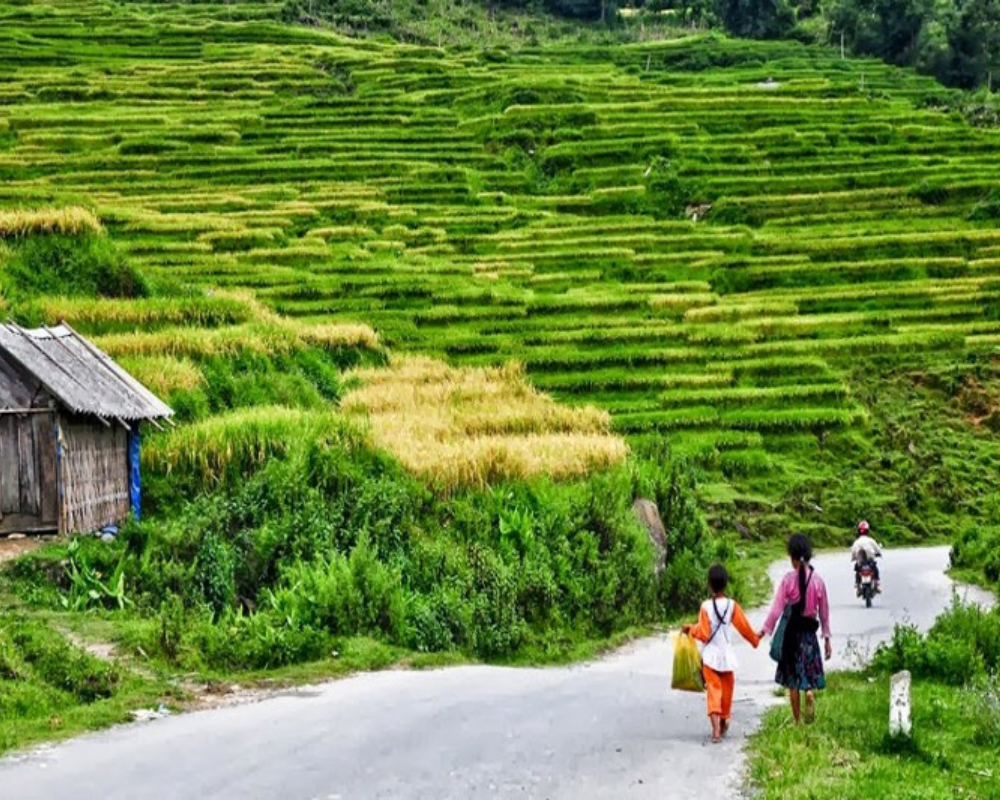 Respect and Preserve
Last and not least, it is important to remember to respect the indigenous people's nature and habitat. Be careful not to carve or paint on rocks, trees, litter indiscriminately, or make too loud noises to affect the peaceful life of animals and people in the area.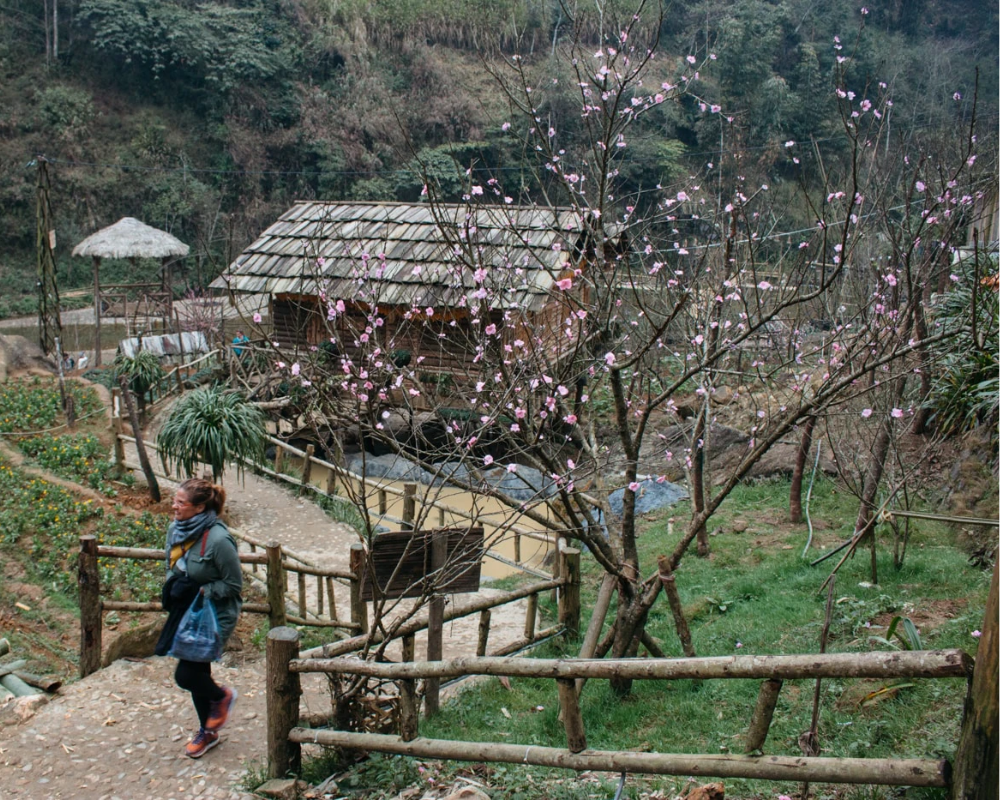 Whether you are a new trekker or a professional trekker, always keep in mind the above things. Most importantly, trust and listen to your Sapa trekking with local guide, you will surely have great trekking experiences.
Can you trek in Sapa without a guide?
Except for trekking to Fansipan Peak, you do not require a guide for many of the treks in Sapa. Fansipan Peak is a very challenging hike that will take up to three days to complete. The trek requires an experienced local guide and porter who know the route and possible conditions.
Is trekking in Sapa difficult?
Sapa trekking requires a lot of walking up and down the hills, therefore, you need to be very prepared to avoid getting too exhausted. A regular trek is about 12-15km a day, and it often lasts about 7-8 hours. However, these difficulties aren't like when you are climbing a mountain, as the roads here are not that bad.
How many days do you need in Sapa?
Because of the 6-9 hour journey to get here, a day trip is not recommended. One night and two days is certainly enough time to experience the Sapa area, trek down through the rice paddies and villages, visit both the rural villages and more heavily touristed Cat Cat, and have a massage.
What are the best Hiking Tours in Sapa?
Sapa has many places to go trekking. The most popular routes is Cat Cat Village, Y Linh Ho Village, Fansipan Peak, Ta Phin – Lao Chai,…. Each place has the unique beauty, you can consider to choose from this.
What Hiking Tours in Sapa are good for avoiding crowds?
If you want to stay away from crowd, you can take part in a private tour. The most popular routes is Cat Cat Village, Y Linh Ho Village, Fansipan Peak, Ta Phin – Lao Chai,…. You can consider to choose from this for your trip.
How Long Is The Trek In Sapa?
For trekking alone, it is recommended that one full day is enough. But if you don't want to miss an opportunity to discover a new lifestyle as well as totally unwind experiencing the beauty of nature, then a 3-day-2-night trip will be perfect.
Where to visit if I have 2 days in Sapa?
For a 2-day trip to Sapa, you can consider to visit this wonderful places: Fansipan mountain, Cat Cat and Ta Phin Village, O Quy Ho Mountain, Ham Rong Mountain, Silver Waterfall,…….
Sapa 1 Day Tours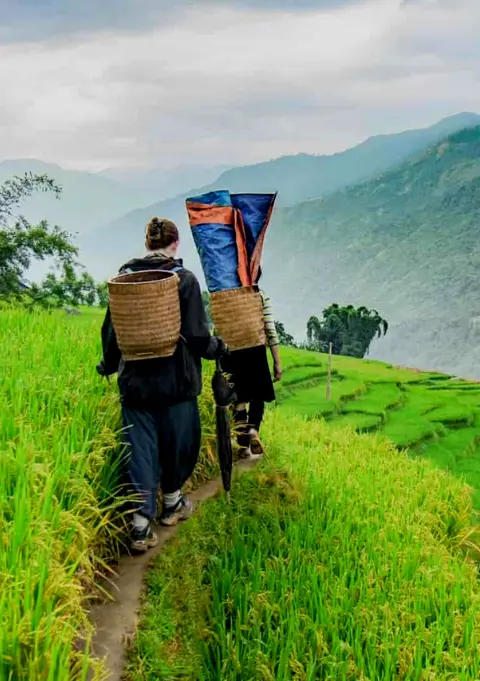 1 day experience
Moderate to challenging
Cultural immersion & active adventure
Rice fields, valleys & villages
​Private tours
Vegan-friendly
Sapa 2 Day Tours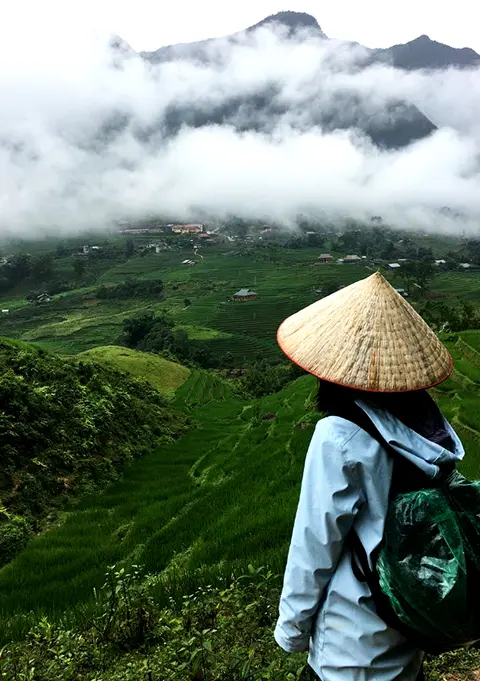 2 days 1 night experience
Moderate to challenging
Cultural immersion & active adventure
Mountains, valleys, rice fields and villages
​Private tours
Vegan-friendly
Sapa 3 Day Tours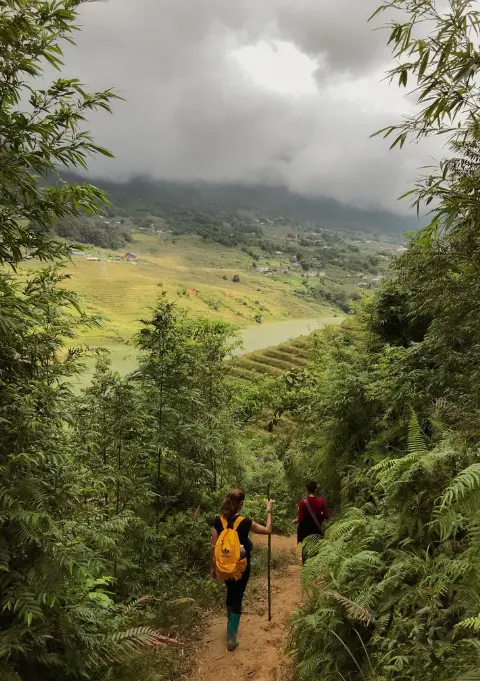 3 days 2 night experience
Moderate to challenging
Cultural immersion & active adventure
Mountains, valley, rice fields & villages
​Private tours
Vegan-friendly
Sapa 4 Day Tours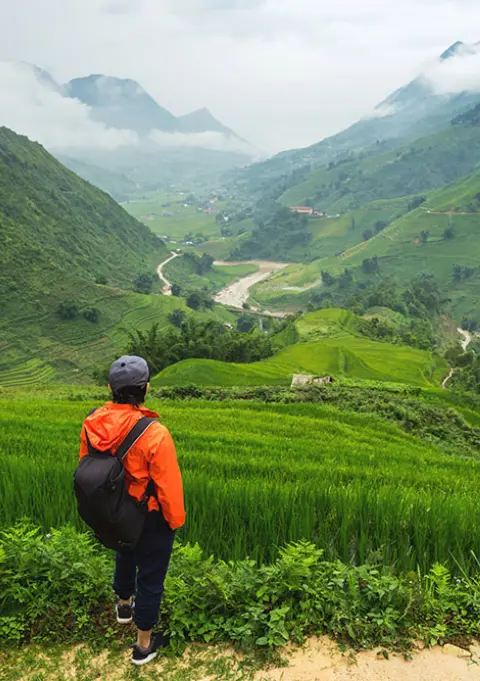 4 days 3 night experience
Moderate to challenging
Cultural immersion & active adventure
Mountains, valleys, rice fields & villages
​Private tours – Less Touristic
Vegan-friendly