As a traveler on a budget, finding affordable accommodation is always at the top of my priority list. Sapa, located in northern Vietnam, offers breathtaking landscapes and vibrant cultures but can come with a hefty price tag when it comes to lodging. Luckily, there are plenty of options for budget-friendly accommodation that won't break the bank while still offering comfortable amenities.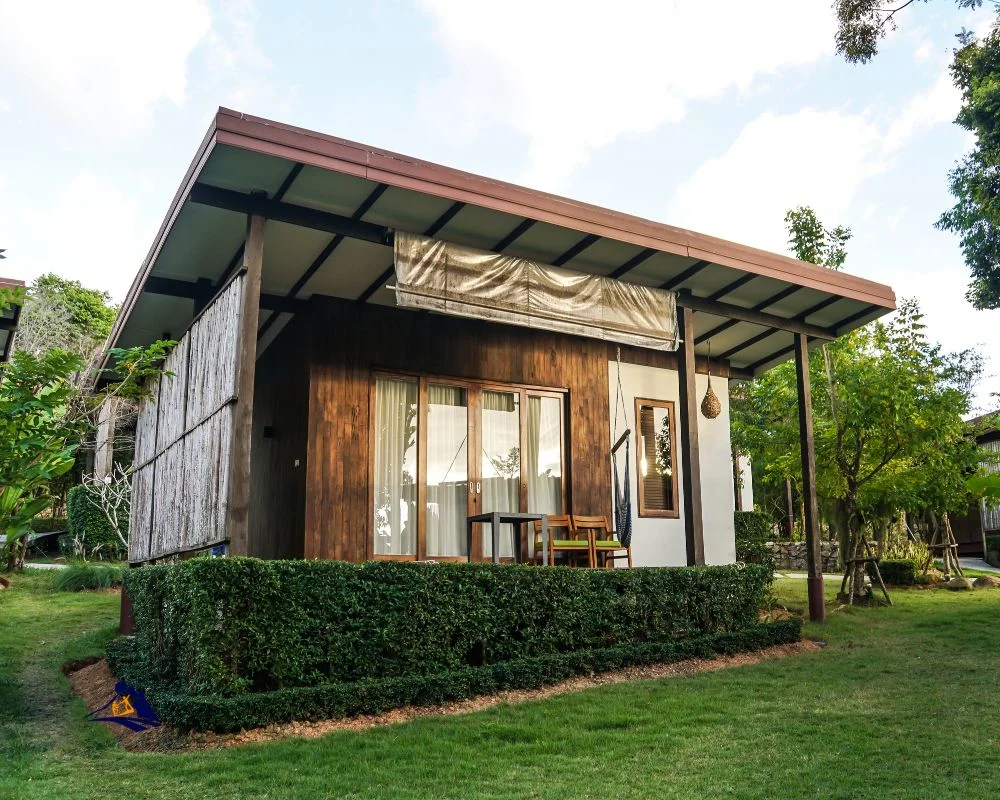 From homestays to eco-lodges, I've explored and compiled a list of some of the best budget accommodation options in Sapa. Whether you're traveling solo or with a group, these options will allow you to experience all that this stunning region has to offer without breaking your budget. So pack your bags and get ready for an adventure – I'll show you where to stay in Sapa without sacrificing comfort or style!
Homestays
You'll love staying in homestays when visiting this beautiful region. Homestays offer a unique opportunity to experience the local culture and way of life. You'll be staying with a local family who will welcome you into their home and share their traditions with you. Not only will you have an authentic cultural experience, but you'll also get to try traditional cuisine that is freshly prepared by your host family.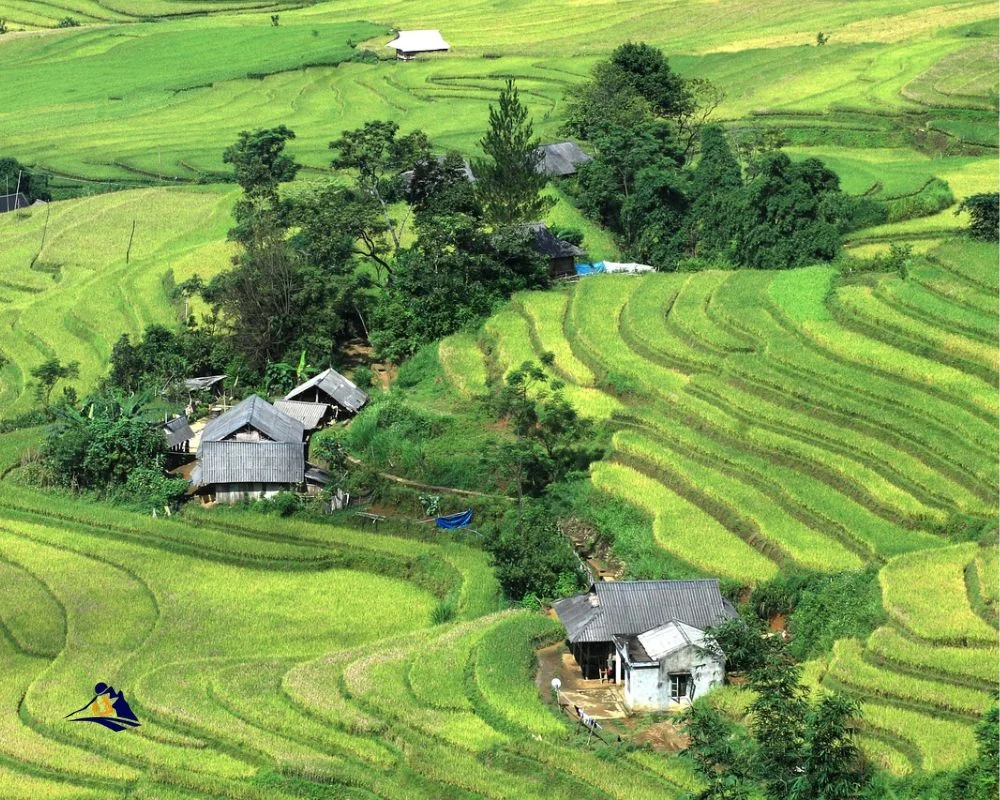 Homestays are perfect for budget travelers as they are much cheaper than hotels or resorts. The accommodations may be basic, but the hospitality and warmth of the host family more than make up for it. Most homestays offer organized tours or treks around the surrounding area, which is great if you're looking to explore Sapa's stunning scenery. If you're on a tight budget but want an unforgettable experience, then homestays are definitely worth considering! And if you're looking for something slightly more comfortable, guesthouses might be just what you need…
Guesthouses
Guesthouses in Sapa are my go-to choice when it comes to finding comfortable and affordable accommodation. Not only do they offer cozy rooms, but they also provide a sense of community where solo travelers can connect with others. It's no wonder why guesthouses have become the top choice for budget-conscious travelers seeking an authentic Sapa experience.
Comfortable and Affordable
You can cozy up in a comfortable and wallet-friendly lodging option that will make you feel right at home. While guesthouses are popular, there are other options available that offer the same level of comfort without breaking the bank. Look for budget hotels or hostels that provide clean rooms, hot showers, and basic amenities such as Wi-Fi and breakfast.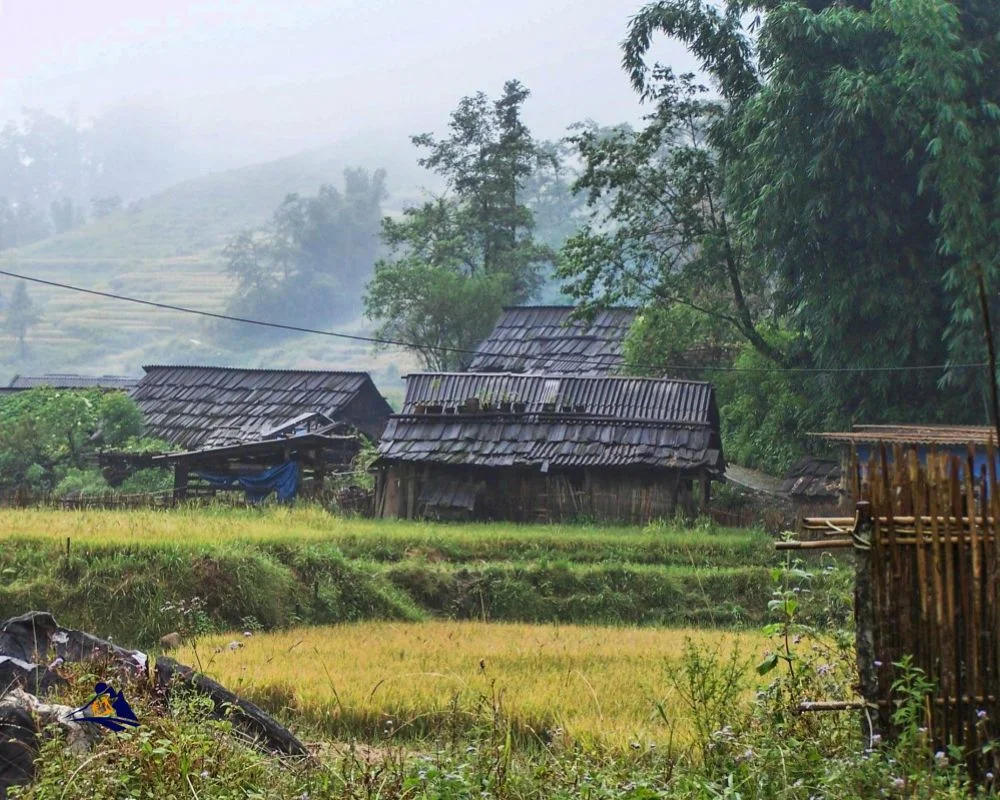 When booking your accommodation, don't be afraid to negotiate prices. Tips for bargaining include checking online rates beforehand, asking for discounts if staying multiple nights, and being friendly with the staff. Additionally, consider trying out local food options instead of eating at the hotel's restaurant every meal. Not only is it more affordable but it also gives you an opportunity to experience Sapa's unique cuisine.
Great for solo travelers who want to meet new people, hostels offer shared dormitories or private rooms at lower rates than hotels. Many have communal areas where guests can socialize over meals or drinks while swapping travel stories. Just keep in mind that some may not have 24-hour reception desks so plan accordingly if arriving late at night.
Great for Solo Travelers
If you're traveling solo, hostels are a fantastic option for meeting new people and sharing travel experiences in Sapa's communal areas. While safety is always a concern, many hostels have secure lockers and 24-hour security to ensure your belongings are safe. Plus, staying in a hostel gives you the opportunity to meet like-minded travelers and make friends from all over the world.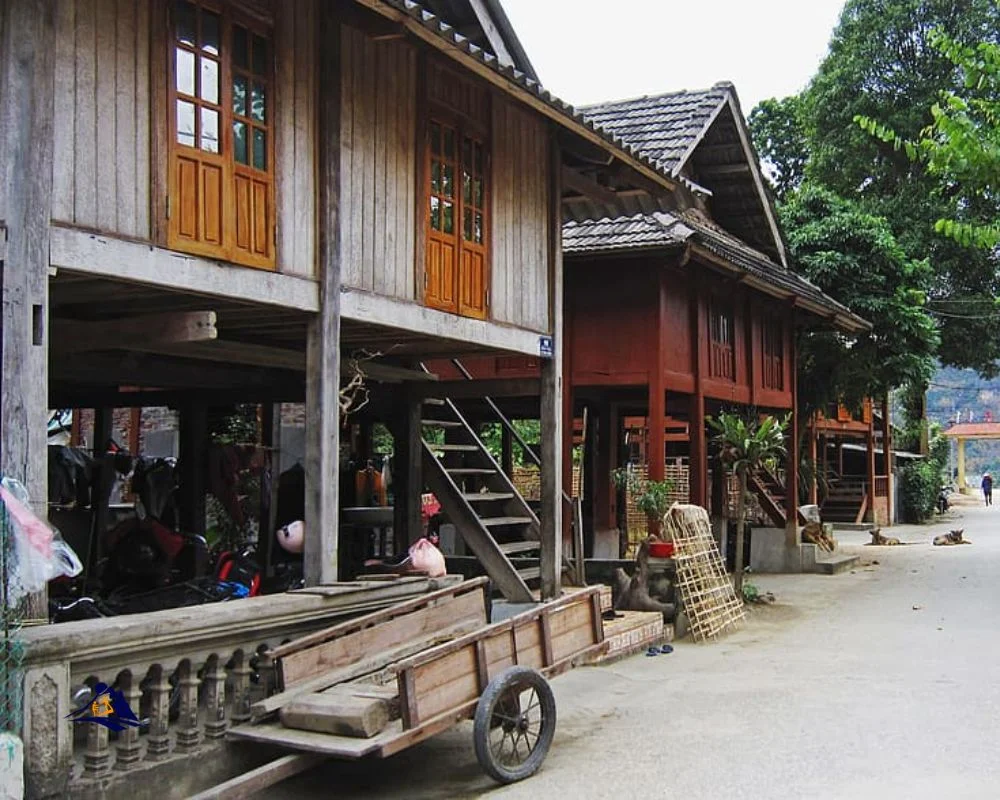 Here are three reasons why hostels are great for solo travelers:
Hostel common areas provide an excellent space to socialize with other travelers. You can bring your own food or cook together in the shared kitchen.
Many hostels organize group activities such as guided hikes or cultural tours, making it easy to join organized excursions without having to plan everything yourself.
Hostels offer budget-friendly accommodation options that won't break the bank on your trip.
Overall, if you're traveling solo and looking for affordable accommodation that provides opportunities to meet new people and explore Sapa together, then consider staying at a hostel during your visit.
Hostels
Looking for a cozy and affordable place to stay? Hostels in Sapa offer a great option for budget travelers. Whether you're traveling solo or with friends, hostels provide an opportunity to meet other like-minded backpackers while keeping your expenses low.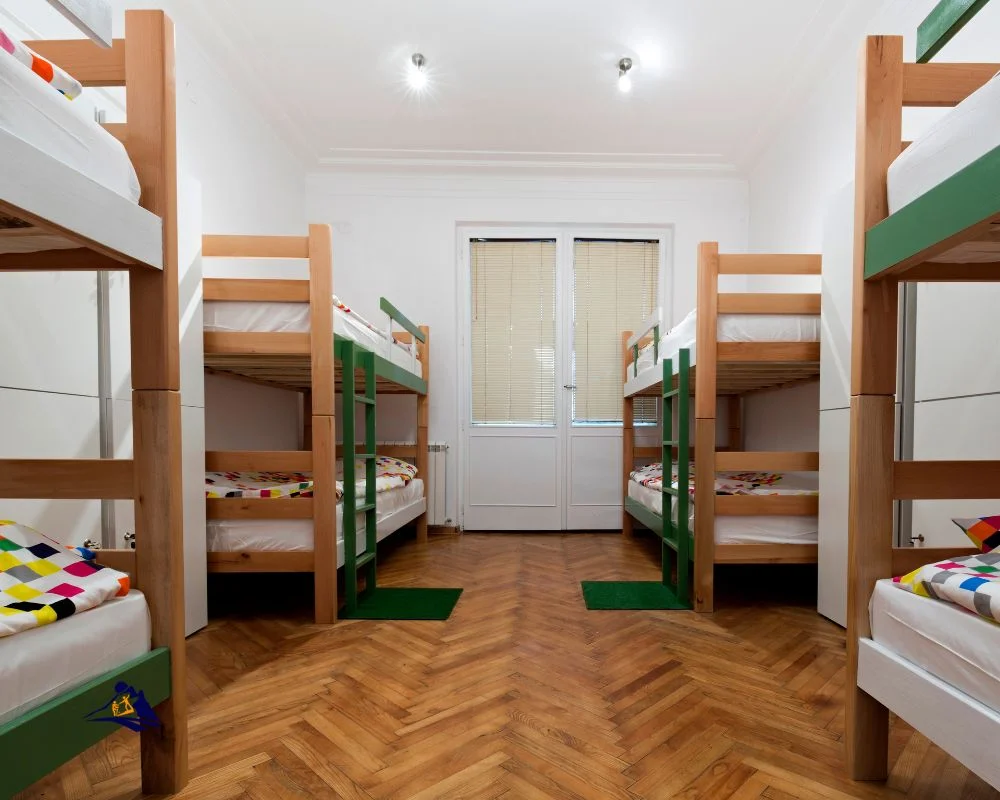 When deciding between a hostel or homestay, there are pros and cons to consider. While hostels typically offer more amenities such as communal areas, 24-hour reception, and organized tours, homestays provide a more authentic cultural experience with local families. It ultimately comes down to personal preference and what kind of travel experience you're looking for. Here's a breakdown of the best hostels for backpackers in Sapa:
| Hostel Name | Location | Price Range |
| --- | --- | --- |
| Sapa Odyssey Hostel | Near Sapa Stone Church | $6 – $10/night |
| Go Sapa Hostel | Near Fansipan Legend Cable Car Station | $5 – $9/night |
| The Haven Sapa Campsite & Bar | Outside of town center | $4 – $8/night |
| Central Backpackers Hostel – Original Building | Near Cat Cat Village Entrance Ticket Booths | $7 – $12/night |
If you're on a tight budget but still want some privacy, don't worry! There are also plenty of budget hotels available in Sapa that won't break the bank.
Budget Hotels
Now, let's explore some wallet-friendly options for your stay in Sapa and discover the hidden gems among the sea of lodgings. If you're looking for affordable lodges, there are plenty to choose from in Sapa. Some budget friendly resorts offer a range of amenities including free Wi-Fi, breakfast buffets, and even spa services. Here are some top picks:
Sapa Centre Hotel: This hotel is located near many popular attractions and offers rooms starting at just $20 per night.
Sunny Mountain Hotel: This hotel boasts stunning views of the surrounding mountains and rice fields. Rooms start at around $30 per night.
Little View Homestay: For a truly authentic experience, consider a homestay where you can stay with a local family. Little View Homestay is one option that offers comfortable rooms starting at around $15 per night.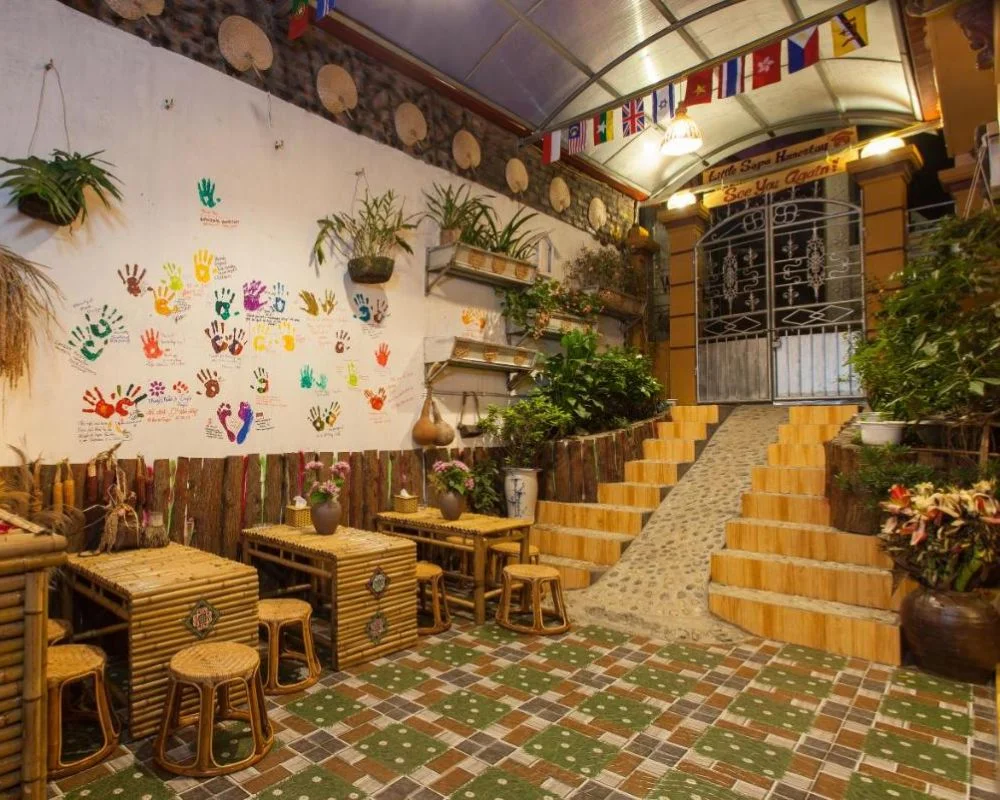 With these budget hotels, you can save money without sacrificing comfort or convenience during your stay in Sapa. But if you're looking for an even more adventurous way to spend your nights in this beautiful region, consider camping!
Camping
You can take your adventure to the next level by camping under the stars in the breathtaking landscapes of Sapa. It's a great way to experience nature up close and personal, while also being able to save some money on accommodation costs. However, you'll need to make sure you have all the necessary camping gear before setting off on your journey.
Luckily, there are plenty of camping locations in Sapa that offer stunning views and affordable prices. Check out this table for some options:
| Camping Location | Price (per night) |
| --- | --- |
| Cat Cat Village | $5-$10 |
| Ta Van Village | $7-$12 |
| Fansipan Mountain | $10-$15 |
| Silver Waterfall | $3-$7 |
With these options, you're sure to find a camping location that fits your budget and preferences. Just make sure to follow local regulations and respect the environment during your stay. If camping isn't your thing, don't worry – there are plenty of other affordable accommodation options available in Sapa, such as farmstays.
Farmstays
If you're looking for a unique and authentic experience, consider staying at a farmstay in Sapa where you can immerse yourself in local culture and lifestyle. For example, imagine waking up to the sound of roosters crowing and enjoying a homemade breakfast with fresh ingredients straight from the farm while surrounded by stunning rice terraces. Some farmstays even offer cooking classes so you can learn how to make traditional Vietnamese dishes using farm-to-table cuisine.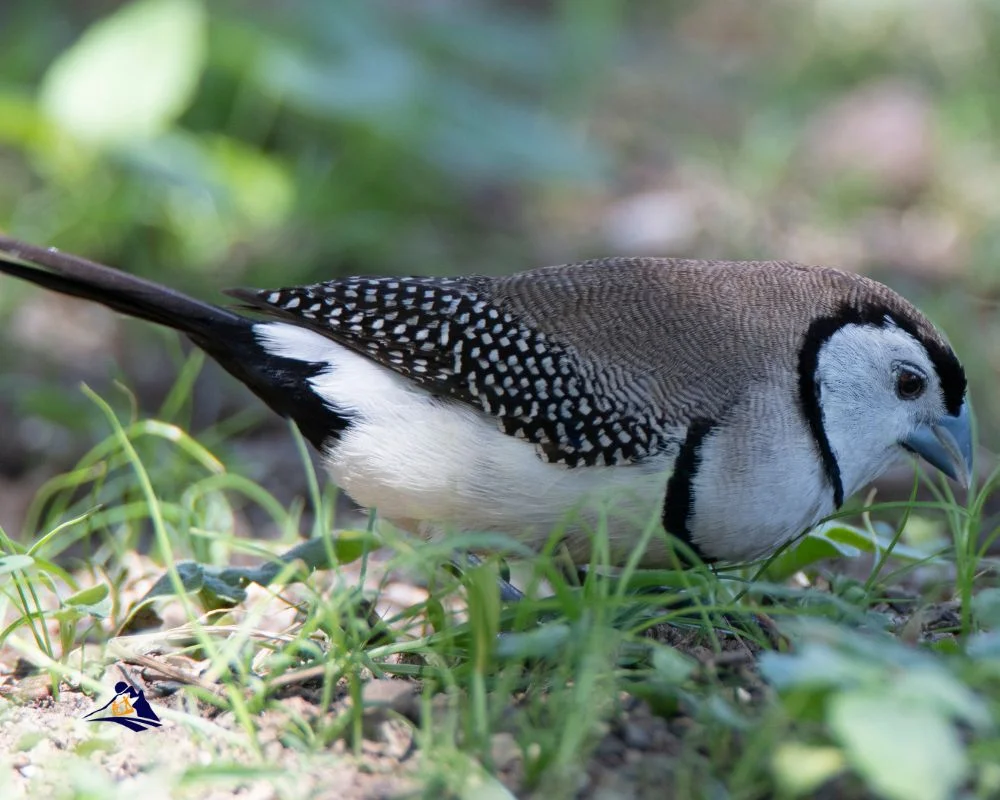 In addition to the delicious food, staying at a farmstay gives you the opportunity to participate in local cultural experiences such as learning about rice cultivation or attending a Hmong embroidery workshop. You'll also have the chance to interact with friendly locals who are eager to share their way of life with visitors. Overall, if you want an authentic and immersive experience while staying on budget, choosing a farmstay is definitely worth considering. Now let's move on to eco-lodges, which offer another sustainable option for budget accommodations in Sapa.
Eco-Lodges
Looking for a sustainable and unique way to experience Sapa? Consider checking out eco-lodges, where you can rest easy knowing your stay is environmentally friendly. These accommodations are designed with sustainable practices in mind, so you'll be able to enjoy the beauty of Vietnam's natural surroundings without harming them.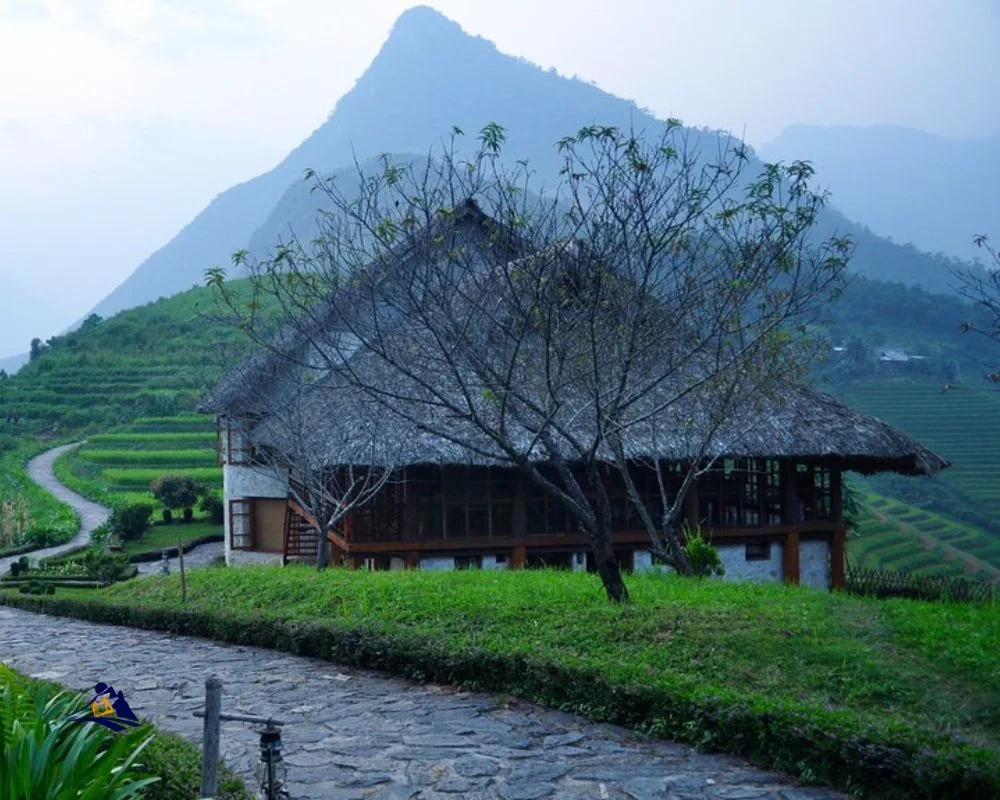 Eco-lodges offer a range of activities that allow visitors to get up close and personal with nature. You can hike through the surrounding hills, bike down winding roads or even try your hand at bamboo weaving. The lodges themselves are often built using local materials like bamboo and wood, and they typically feature composting toilets, solar panels for electricity, and rainwater harvesting systems. For travelers looking to minimize their impact on the environment while experiencing all that Sapa has to offer, eco-lodges are an excellent choice.
Ready to book your stay in Sapa? Check out our next section for tips on finding budget-friendly accommodation options.
Tips for Booking Budget Accommodation
When planning your trip to Sapa, it's important not to overlook the importance of finding affordable lodging options. With over 2 million visitors each year, accommodations can quickly fill up and become expensive. Here are some tips for booking budget accommodation in Sapa:
How to negotiate prices:
Don't be afraid to ask for a discount or try bargaining with the hotel owner or manager.
Consider booking directly with the hotel instead of through a third-party booking site, as this may give you more room for negotiation.
Best time to book:
Booking in advance is key when it comes to finding budget accommodation in Sapa.
Try to avoid traveling during peak seasons (June-August and December-January) as prices tend to go up during these times.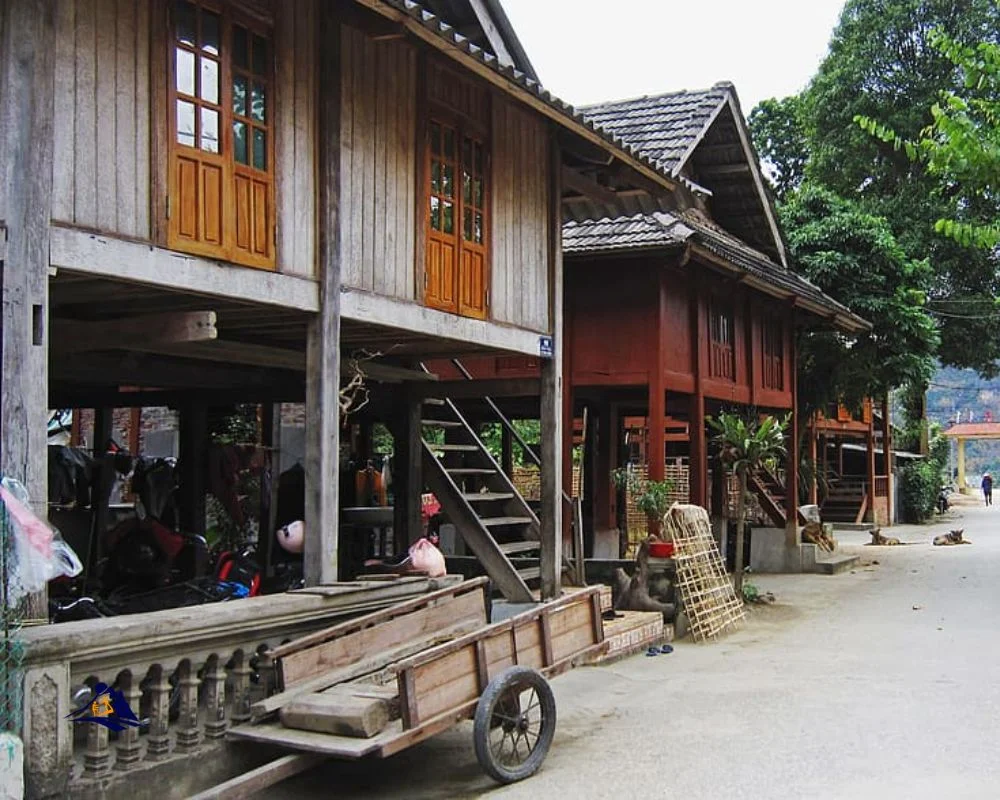 By following these tips, you'll increase your chances of finding affordable lodging options in Sapa without sacrificing quality. Remember that negotiating prices and booking early are two crucial factors when it comes to securing the best deals on accommodations in this popular destination.
The Best Budget Accommodation In Sapa Frequently Asked Questions
What is the best time of year to visit Sapa for budget accommodation options?
The best time of year to visit Sapa for budget accommodation options is during the off-peak season. Off peak advantages include lower prices and fewer tourists, making it easier to find popular budget accommodations without breaking the bank. I highly recommend visiting Sapa in the late fall or early winter, when the rice terraces are golden and the weather is cool but not too cold. This way, you can enjoy all that Sapa has to offer without having to worry about overcrowded tourist hotspots or inflated prices. So if you're looking for a budget-friendly getaway with plenty of freedom to explore, consider visiting Sapa during its off-peak season.
Are there any budget accommodation options that offer private bathrooms?
I've done some digging and it turns out that there are actually quite a few budget accommodation options in Sapa that offer private bathrooms. These cost-effective stays give you the best of both worlds: affordable rates and the added bonus of having your own bathroom. It's always nice to have a little privacy, especially when you're traveling on a budget. So, if you're looking for a comfortable place to stay in Sapa without breaking the bank, be sure to check out these private bathroom options. You won't regret it!
How far in advance should I book budget accommodation in Sapa?
When it comes to booking budget accommodation in Sapa, timing is everything. During peak season, which typically falls between October and December, availability can be limited, so I recommend booking at least a month in advance to secure the best options. However, if you find yourself needing last minute options, don't worry – there are still plenty of budget accommodations available throughout the year. Just keep in mind that during peak season you may have to compromise on amenities or location in order to find something within your budget. But with a little flexibility and willingness to explore outside of the main tourist areas, you're sure to find a great place to stay without breaking the bank.
Are there any budget accommodation options that offer meals included in the price?
When it comes to budget accommodation options in Sapa, you can find some with cooking facilities that allow you to prepare your meals. However, if you're looking for a more authentic experience and want to taste local food, homestays are the way to go. They offer meals included in the price and give you a chance to interact with locals while immersing yourself in their culture. One of my favorite adages is "the best way to someone's heart is through their stomach," and staying at a homestay definitely proves this true. While there may be some cons like shared bathrooms and limited privacy, the pros of experiencing local life and cuisine outweigh them. Give it a try – you might just discover your new favorite dish!
What activities or attractions are located near the recommended budget accommodation options in Sapa?
If you're looking for adventure while staying at budget accommodation in Sapa, you won't be disappointed. There are plenty of hiking trails nearby that will take you through breathtaking landscapes and show you the beauty of Vietnam's countryside. Don't forget to visit the local markets, where you can immerse yourself in the vibrant culture and try some delicious food. With so much to explore, it's no wonder travelers flock to this area for an authentic experience.
Conclusion
To sum it up, finding budget accommodation in Sapa is not a daunting task. With various options available such as homestays, guesthouses, hostels, budget hotels and even camping or farmstays, there's something for everyone. If you're looking for a more eco-friendly option, then eco-lodges are also worth considering.
However, before booking any type of accommodation in Sapa, make sure to read reviews from other travelers and do your research on the area. As the saying goes "Don't judge a book by its cover", so don't let price be the only determining factor when choosing where to stay. After all, you want to ensure that you have an enjoyable and comfortable experience during your visit to this beautiful destination.