If you're planning a trip to Sapa, Vietnam, then hiring a local guide is essential for a successful and authentic experience. Not only do they provide insider knowledge about the area's culture and history, but they also have extensive expertise in navigating the terrain and trails.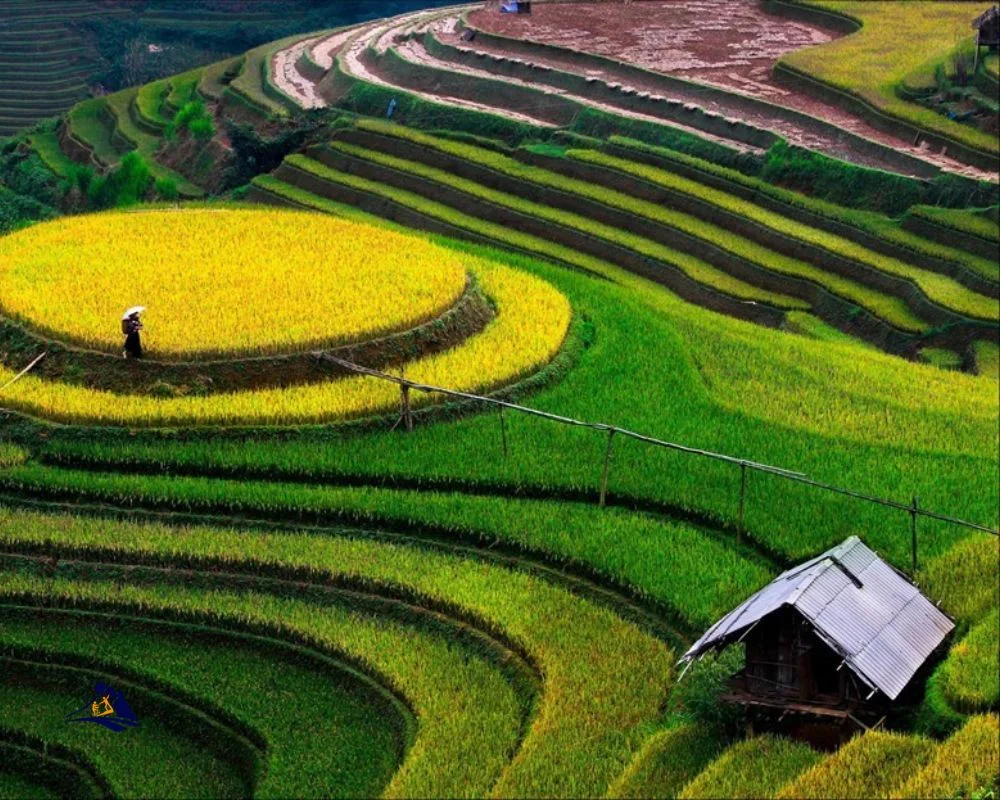 However, with so many local guides available, it can be overwhelming to choose the right one for your needs. That's why we've compiled a list of the best local guides in Sapa that will take you off the beaten path and show you parts of this beautiful region that most tourists never get to see. So let's dive in and explore what these remarkable guides have to offer!
Importance of Hiring a Local Guide in Sapa
You'll be missing out on the rich cultural experience and hidden gems of this mountainous region if you don't hire a knowledgeable guide to show you around. Sapa is a place where culture, traditions, and nature harmoniously blend together, and only a local guide can help you understand its complexities. By hiring a local guide in Sapa, you get to enjoy the benefits of personalized attention and guidance that will take your trip to the next level.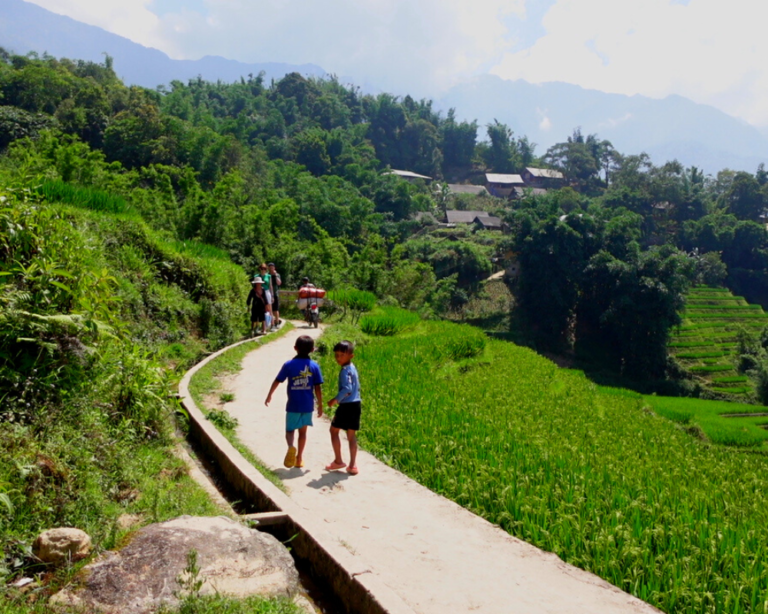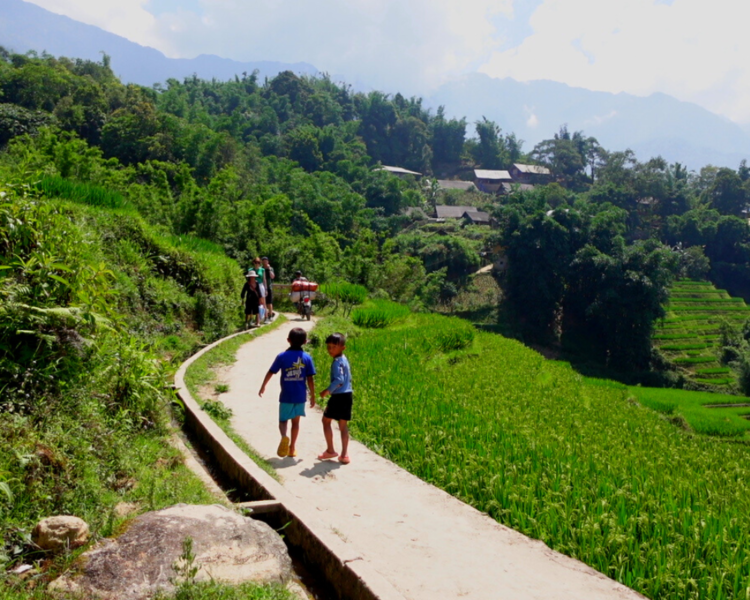 A good local guide can offer cultural insights that go beyond what's written in travel guides or online blogs. They are experts in their own right who have grown up in the area and know it like the back of their hand. With their knowledge about the customs, language, history, food, and beliefs of the locals, they can provide valuable context that will enrich your experience. Whether it's visiting ethnic minority villages or hiking through rice terraces, having a local guide by your side means gaining access to an insider's perspective that cannot be replicated elsewhere.
Criteria for Selecting a Local Guide
When choosing a guide for your trip to Sapa, it's essential to consider what kind of experience you want to have. Do you want a leisurely stroll through the rice paddies, or are you looking for an intense trek through the mountains? Take some time to think about what activities interest you and what pace you prefer. Additionally, consider what qualities are important to you in a person who will be showing you around. Would you prefer someone who is knowledgeable about local history and culture, or someone who has extensive wilderness survival skills?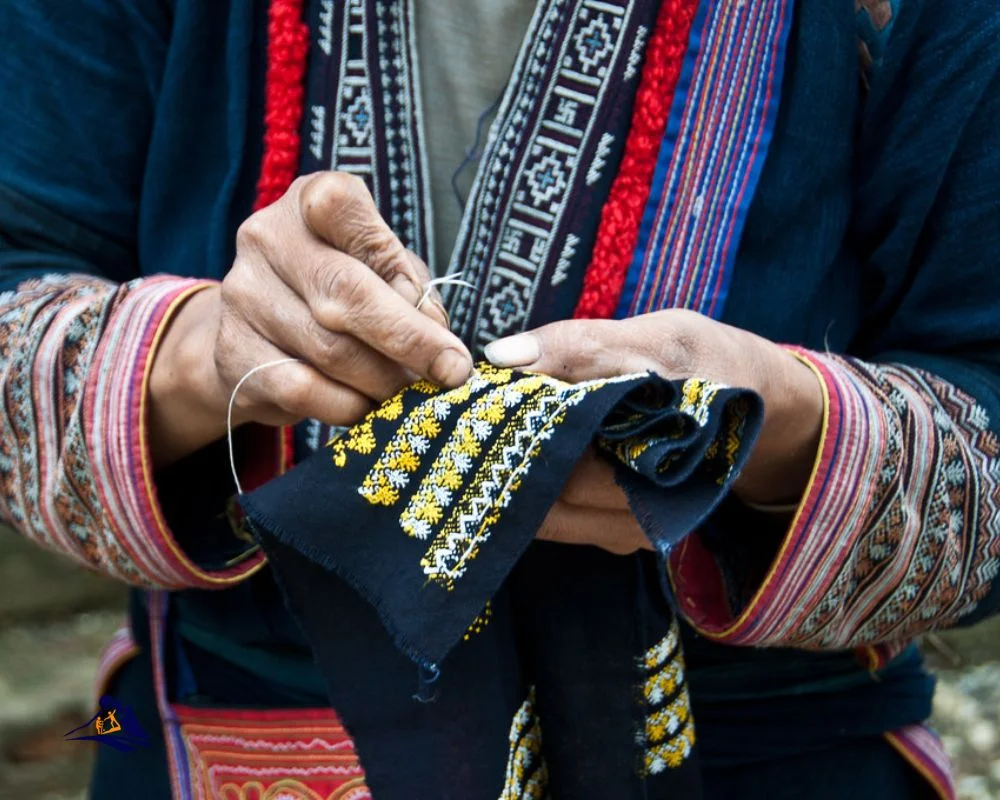 It's also crucial to look at a guide's qualifications and training when making your decision. While there are many benefits to hiring a local guide in Sapa, such as having insider knowledge of the area and access to hidden gems, there can also be drawbacks if your guide is not properly trained. Look for guides who have been certified by reputable organizations or have years of experience leading tours in the region. This way, you can ensure that your safety will be prioritized while still having an authentic and enjoyable experience exploring all that Sapa has to offer.
Our Top Picks for the Best Local Guides in Sapa
We've rounded up some of our favorite insiders to show you around this beautiful mountain town. These local guides have a deep understanding of the culture and landscape, making your visit to Sapa truly unforgettable. Here are three reasons why we believe these guides are the best:
They have an intimate knowledge of the area: Our guides have spent their entire lives in Sapa and understand its hidden gems better than anyone else. You'll be able to experience aspects of Sapa that most tourists miss out on.
They can help bridge cultural differences: Communicating with locals who speak a different language can be challenging, but our local guides will make it easy for you. They're fluent in multiple languages and know how to navigate cross-cultural communication.
They provide insider tips: Want to try the best street food or shop at markets where locals go? Our local guides will give you insider tips on where to find the best experiences that might not be listed in any guidebook.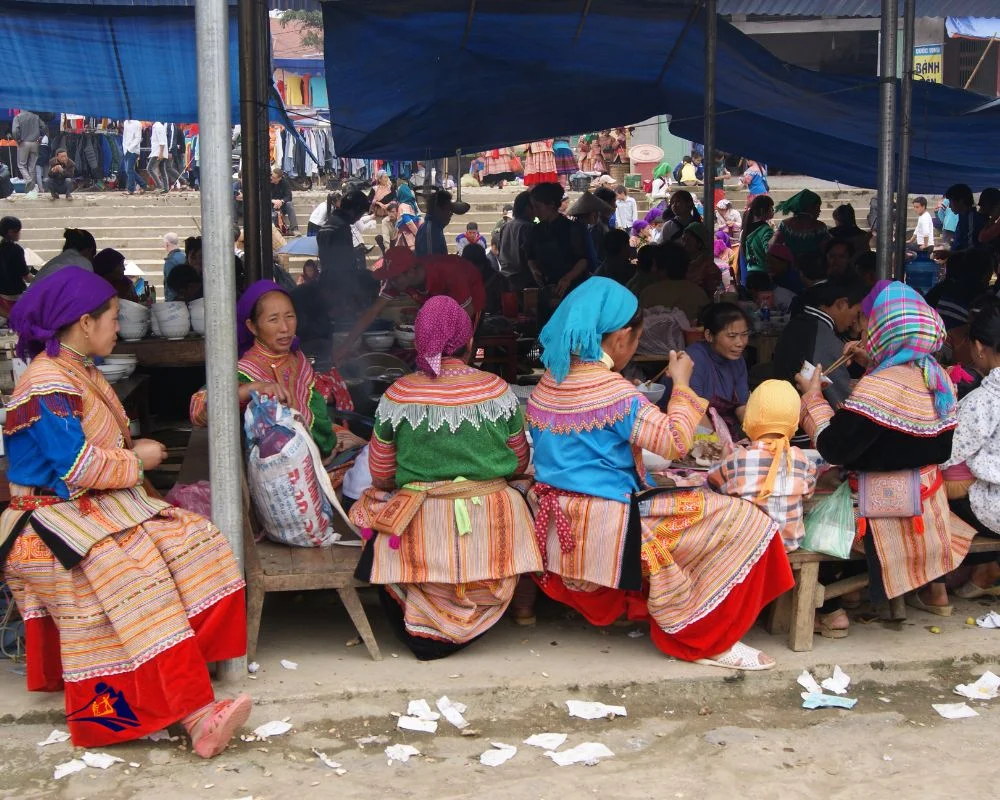 With so many great options for local guides in Sapa, it's hard to choose just one. However, Ngan Nguyen stands out as an expert on Hmong culture and traditions – she's certainly worth considering if you want a truly authentic experience.
Ngan Nguyen: The Hmong Expert
You'll be interested to know that Ngan Nguyen is a Hmong guide who has lived in Sapa all her life and has extensive knowledge of the local culture and customs. Her experience working with tourists for over 10 years makes her an expert at providing authentic experiences to visitors.
As for her itinerary and services, Ngan Nguyen offers various tours that can be tailored to your interests and needs, whether you want to trek through rice paddies, visit local villages or learn about traditional handicrafts. She provides transportation, accommodation, meals and English-speaking guidance throughout the tour.
Reading client reviews will give you an idea of how much travelers have enjoyed their time with Ngan Nguyen as their guide. People appreciate her friendly personality, professionalism, flexibility and dedication to making sure they have a memorable trip. Many also mention learning a lot from her about Hmong history and traditions.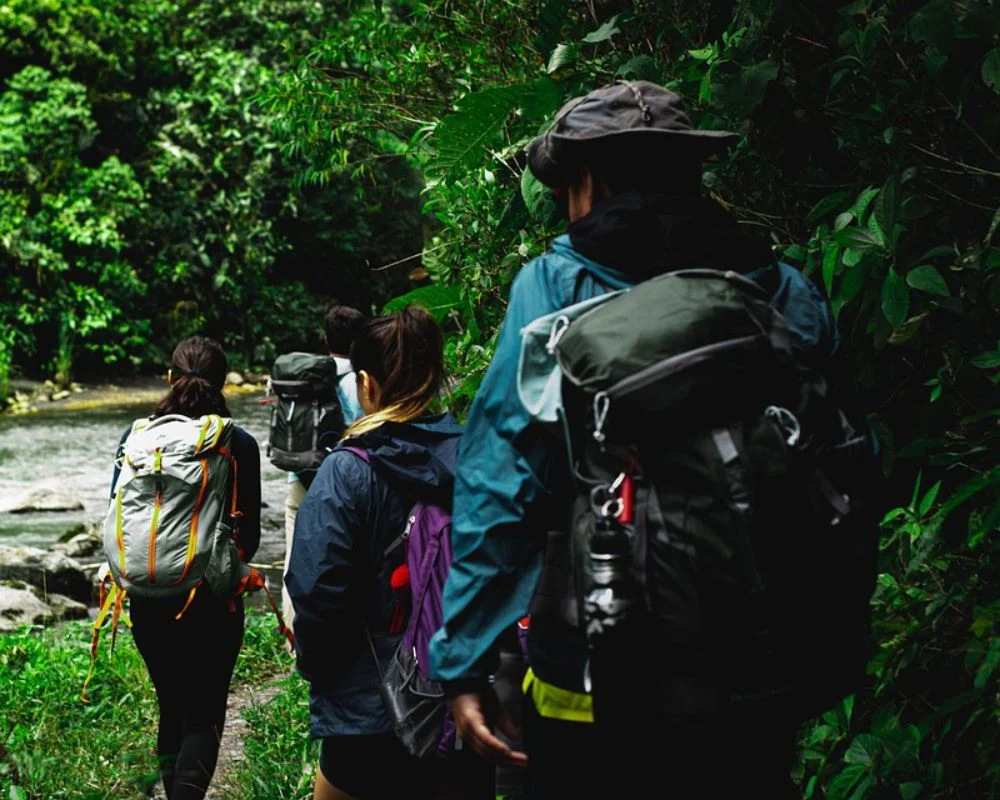 Background and Experience
This section provides insight into the expertise and background of Ngan Nguyen, one of the best local guides in Sapa. As a member of the Hmong community, Ngan has a unique perspective on the cultural practices and traditions of the region. Her guiding techniques are deeply rooted in her upbringing, as she learned about medicinal herbs, farming practices, and weaving from her parents.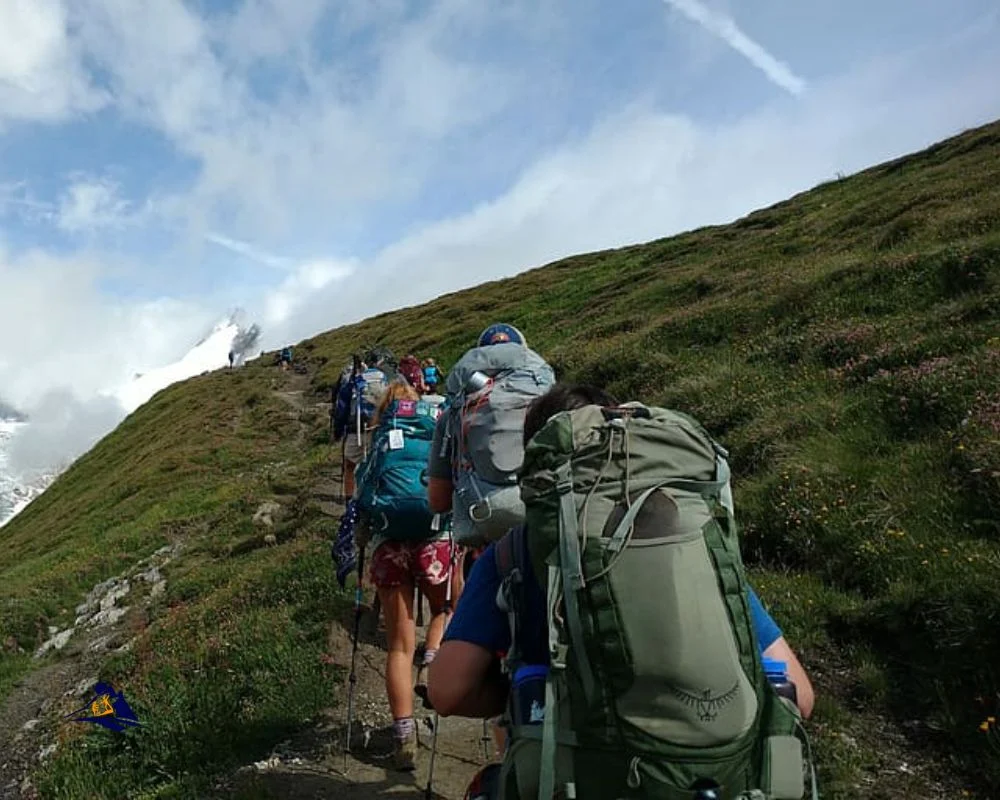 Ngan's experience in tourism began at a young age when she started working as a porter for hikers. Over time, she developed an interest in sharing her knowledge with visitors and became a guide. She has since worked with tourists from all over the world and has gained extensive cultural knowledge that allows her to customize experiences based on individual interests. Whether you're interested in experiencing traditional Hmong hospitality or want to immerse yourself in nature-based activities like trekking or bird watching, Ngan is well-equipped to provide you with an unforgettable experience. With such unique skills and passion for guiding, it's no wonder that Ngan is highly sought after by travelers visiting Sapa!
As we move into the next section about itinerary and services, remember that Ngan's experience extends far beyond just providing tours – she genuinely cares about ensuring that each visitor has an authentic experience while promoting sustainable tourism practices. Keep reading to discover more about what sets her apart from other local guides!
Itinerary and Services
If you're looking for a personalized and sustainable travel experience in Sapa, Ngan Nguyen's itinerary and services are tailored to meet your needs. With years of experience as a local guide, Ngan has developed sample itineraries and tour packages that showcase the best of Sapa's natural beauty, cultural richness, and community-based tourism initiatives. Whether you want to trek through rice terraces, visit ethnic minority villages, or participate in traditional handicraft workshops, Ngan will work with you to design an itinerary that suits your interests, preferences, and budget.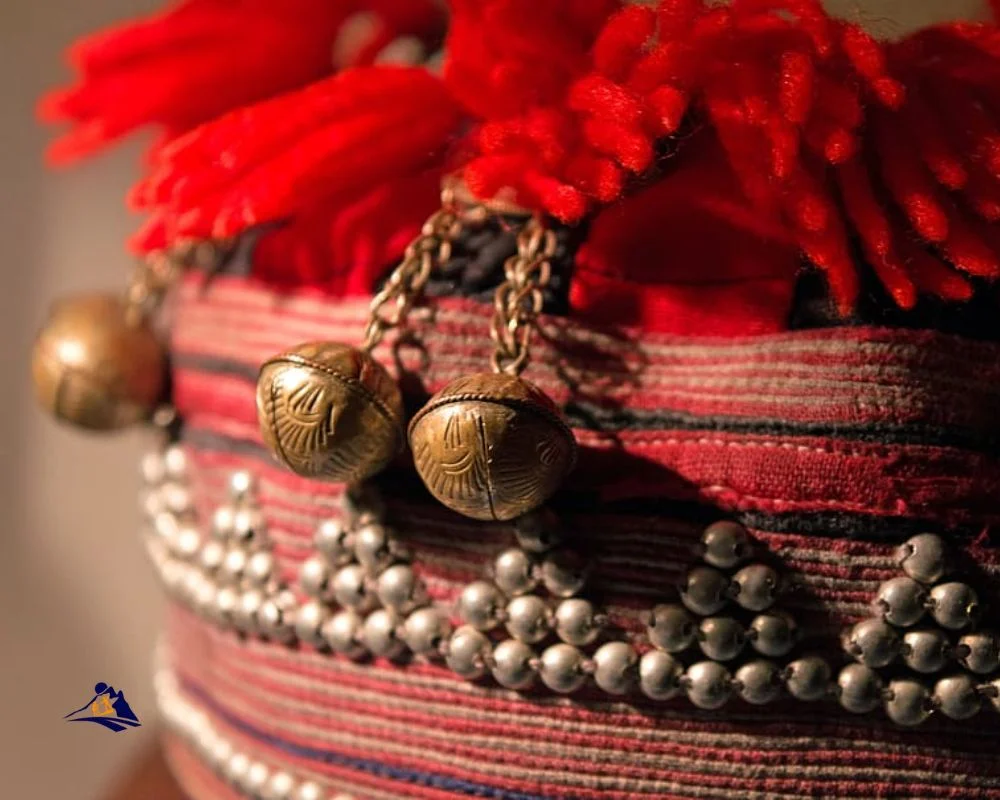 What's more, Ngan's services go beyond just planning your trip – she is also committed to providing high-quality guiding services throughout your journey. As your personal guide in Sapa, she will accompany you on all activities and excursions included in your package, sharing her knowledge about local customs, history and traditions along the way. Additionally, if there are any unforeseen challenges or unexpected situations during your trip – such as weather changes or transportation delays – Ngan will be there to assist you with flexibility and problem-solving skills. With her expertise as a local guide combined with her dedication to customer satisfaction, you can rest assured that your time in Sapa will be unforgettable!
Explore off-the-beaten-path destinations: Unlike other commercial tours that follow the same well-worn path around popular tourist sites like Fansipan or Cat Cat village; Ngan offers unique experiences by taking travelers off-the-beaten-path.
Enjoy authentic home-stays: You'll have the opportunity to stay with locals from different ethnic groups who live in remote mountainous areas.
Support sustainable tourism practices: By booking with Ngan Nguyen Tours; not only are you getting an immersive travel experience but also supporting sustainable tourism practices by empowering small businesses run by women from various ethnic minorities.
Now that you know what kind of itineraries and services await when booking with Ngan Nguyen, let's take a step into the next section and see what clients have to say about their experience.
Client Reviews
Clients rave about their unforgettable experiences with Ngan Nguyen Tours, highlighting the unique off-the-beaten-path destinations, authentic home-stays, and support for sustainable tourism practices. Personal experiences reveal that every tour is tailored to meet individual preferences of clients, from easy-going hikes through rice terraces to challenging treks up mountain passes. The guides are knowledgeable and passionate about the local culture, sharing stories about traditional practices of ethnic minorities and pointing out hidden gems along the way.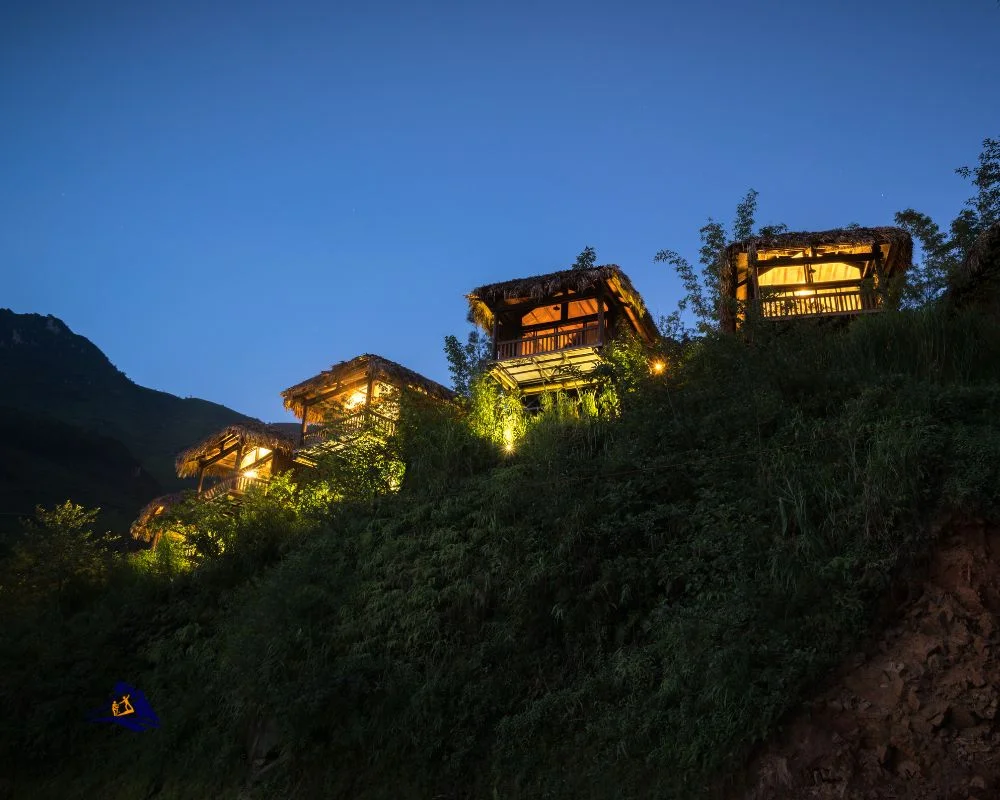 Pros include the personalized attention given to each client, ensuring a safe and enjoyable experience in Sapa. The tours also provide opportunities for cultural exchange with local communities, learning about their customs and traditions first-hand. However, some cons may include the physical demands of certain tours or unpredictable weather conditions which can affect travel plans. Overall though, clients agree that Ngan Nguyen Tours provides an exceptional service for those seeking a unique adventure in Sapa.
Speaking of unique adventures in Sapa, Lao Chai: The Red Dao Specialist offers a different perspective on exploring this beautiful region.
Lao Chai: The Red Dao Specialist
1) You'll be interested to know that Lao Chai is a Red Dao local guide who has been providing tours around Sapa for over 10 years.
2) During your tour, you can expect to visit various ethnic villages, try local food, and learn about the culture and traditions of the different tribes in the area.
3) You'll be happy to hear that Lao Chai's clients rave about his friendly personality, deep knowledge of the region, and ability to customize tours based on their preferences.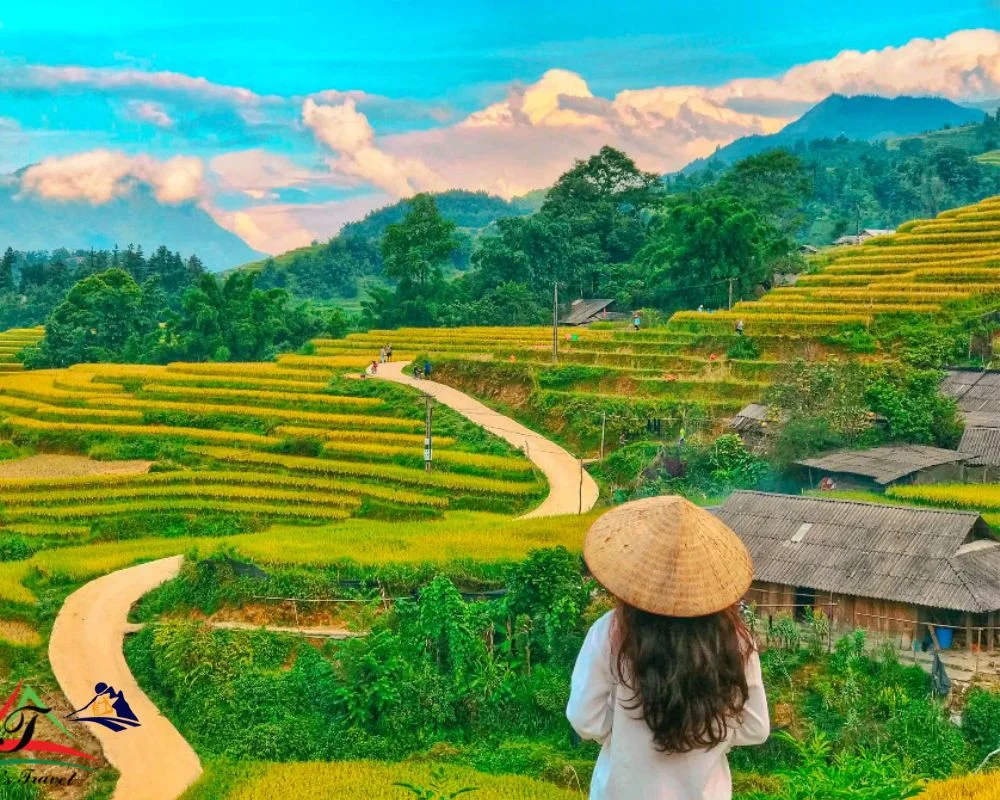 Background and Experience
Now that you've found yourself here, let's talk about your potential guide and what kind of background and experience they bring to your Sapa adventure. Your local guide in Lao Chai is not just any random person who knows how to navigate the trails. They are a Red Dao specialist, born and raised in the area, bringing with them a wealth of cultural knowledge and perspective that will make your trip unforgettable.
Your guide has lived their entire life in the Lao Chai village, which means they have an intimate understanding of the terrain and landscape. They can take you to hidden spots that only locals know about, providing you with a unique experience that no other guides can offer.
Their expertise in the Red Dao culture allows them to share fascinating insights into their way of life. You'll learn about their rituals, beliefs, and traditions through firsthand accounts from someone who has grown up steeped in their customs.
With years of guiding experience under their belt, your local guide is adept at adjusting routes according to weather conditions or physical limitations of members in your group without compromising on the overall adventure.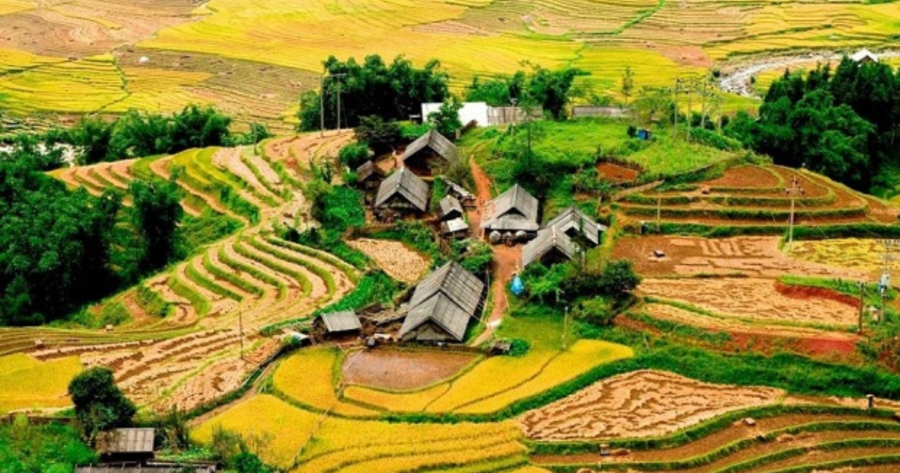 As you explore more about your guide's background and experience, it becomes clear that they are not just leading you on a tour but also sharing their passion for this region with you. In the next section, we'll discuss what specific itinerary and services you can expect from this exceptional guide during your time together.
Itinerary and Services
Get ready to discover what your adventure in Lao Chai will entail as we dive into the itinerary and services offered by your expert guide. Your local guide in Sapa will provide you with sample itineraries and tour packages that cater to your preferences, interests, and schedule. Whether you want a short trek or a multi-day excursion, your guide has the knowledge and experience to create an itinerary that suits you.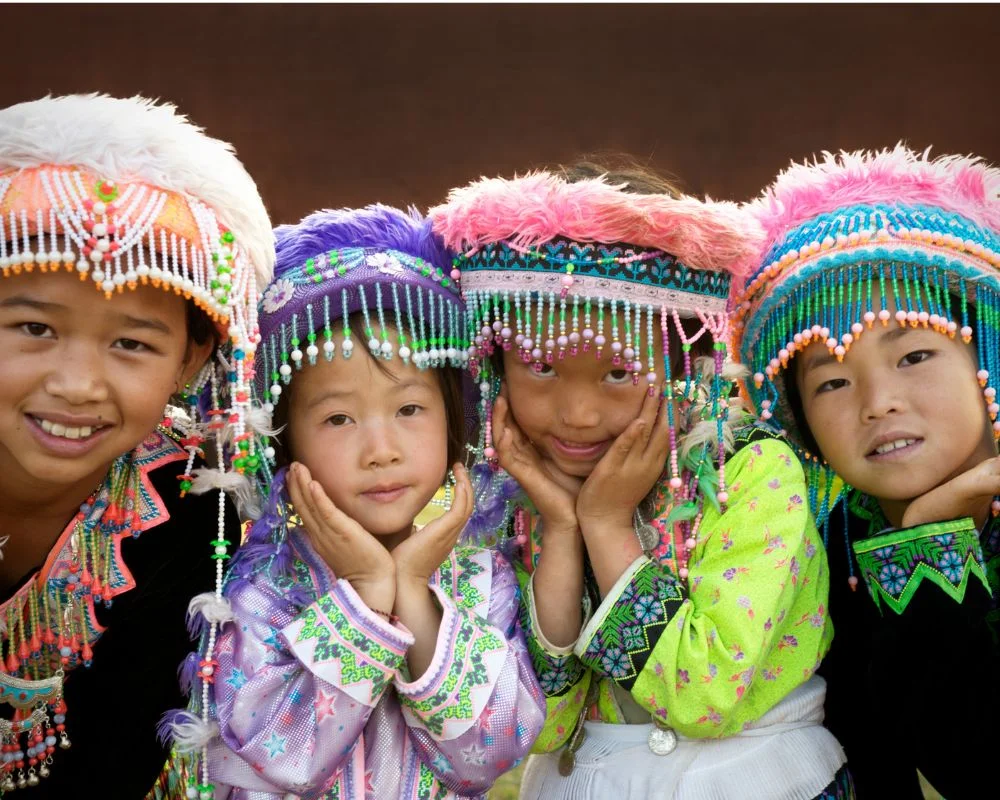 During your tour, your guide will not only lead you to scenic spots but also share insightful information about the culture, history, and way of life of the ethnic minorities living in the area. You can expect a personalized service from start to finish – from pick-up at your accommodation to drop-off at the end of the tour. Your guide will take care of all logistics such as transportation, meals, permits, and accommodations (if applicable). With their guidance, you can enjoy a stress-free adventure that maximizes your time in Sapa.
And with that said about our itineraries and services provided by our local guides in Sapa, let's move on to another important aspect: client reviews.
Client Reviews
You'll be pleased to know that previous clients have left glowing reviews of their experiences in Lao Chai, which is a testament to the high level of client satisfaction provided by our local guides. Tour packages are meticulously planned out with safety and enjoyment in mind, and this has been praised by many who have gone on these excursions. Clients also noted the personalized attention given by our guides, who are knowledgeable about the area and its rich culture.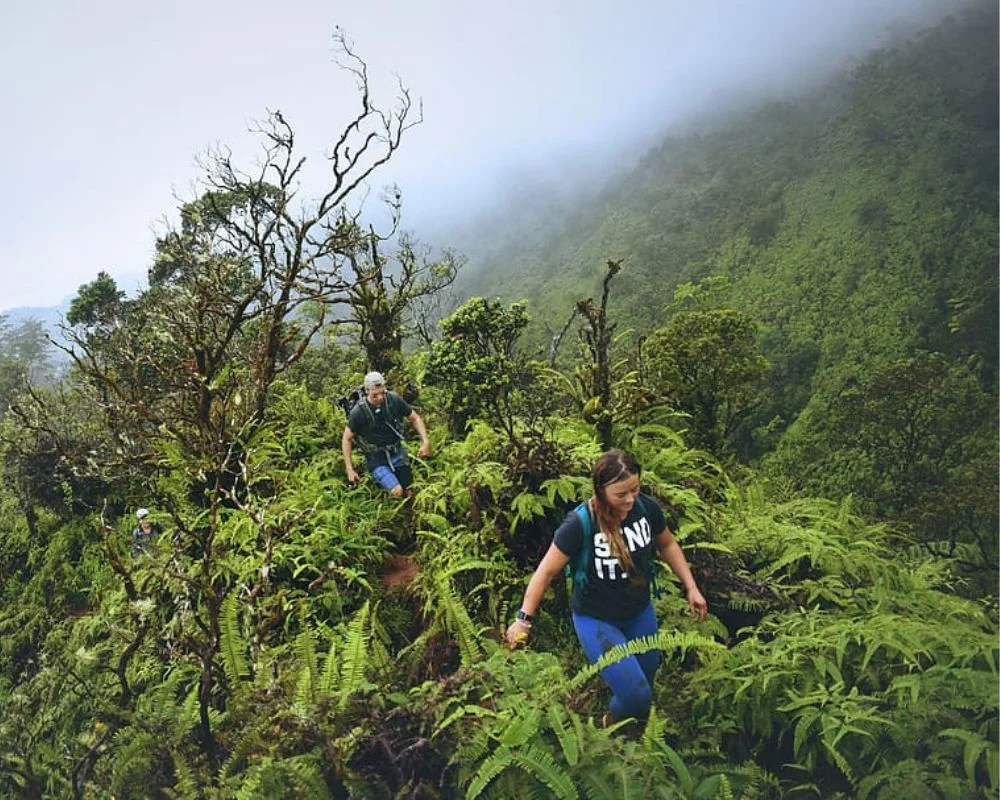 One particular guide that stands out is Dao Van Hao, a Black Hmong trekker with years of experience guiding tourists around Sapa. Many clients have praised his friendly personality and expertise in navigating the rugged terrain. His ability to share stories about his community's customs and way of life adds an extra layer of depth to any trip he leads. With such stellar reviews from past customers, you can rest assured that your adventure with our team will be unforgettable thanks to their top-notch services.
Dao Van Hao: The Black Hmong Trekker
Imagine trekking through the lush green rice terraces of Northern Vietnam with Dao Van Hao, a Black Hmong trekker whose knowledge of the terrain is as deep as the roots of the towering bamboo forests. As you walk alongside him, he shares stories about his culture and traditions, giving you a glimpse into the lives of his people. You'll learn about how they plant and harvest rice, weave intricate textiles, and prepare traditional meals.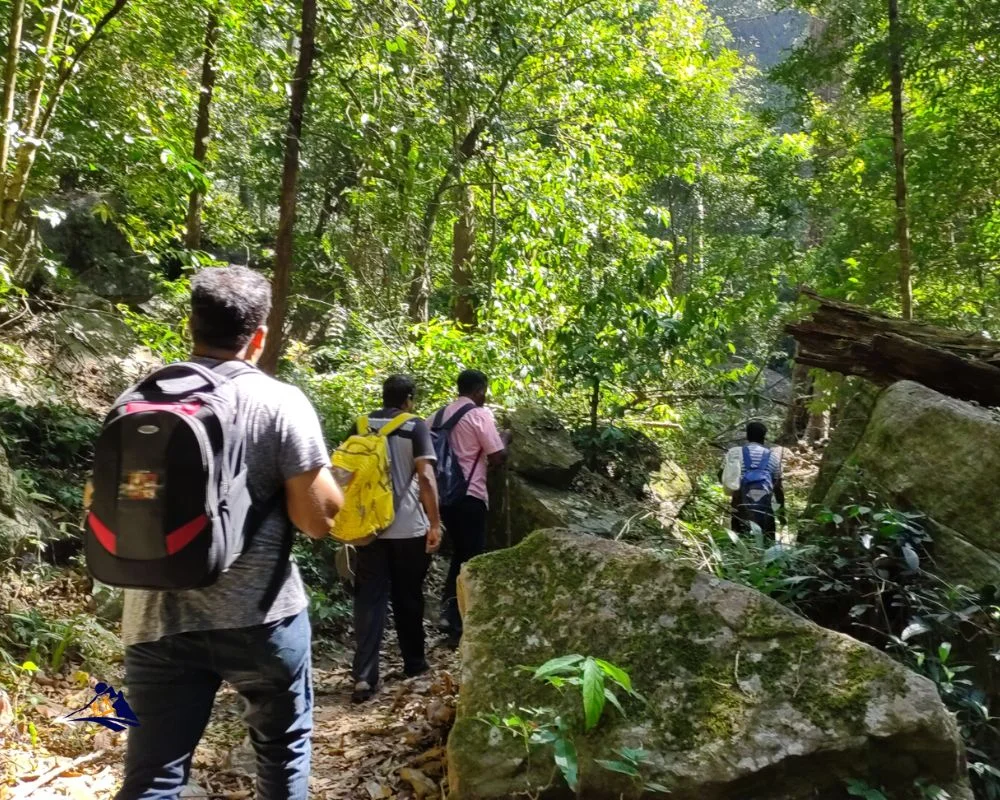 Dao Van Hao's passion for sharing his heritage is palpable in every step he takes. He knows all the hidden trails that lead to breathtaking vistas and will take you off-the-beaten-path to experience Sapa in an authentic way. His warm personality and excellent communication skills make him easy to talk to, so feel free to ask him any questions about Black Hmong traditions or anything else that piques your curiosity. Trekking in Sapa with Dao Van Hao is an unforgettable experience that will leave you with a deeper appreciation for this beautiful region and its people.
As you wrap up your tour with Dao Van Hao, here are some final thoughts and tips for a successful guided tour in Sapa: Always wear comfortable shoes suitable for hiking on uneven terrain. Bring plenty of water to stay hydrated throughout your journey. Be respectful of local customs by dressing modestly when visiting villages or participating in cultural activities. And most importantly, be open-minded and embrace new experiences – let yourself get lost in the beauty of Sapa!
Final Thoughts and Tips for a Successful Guided Tour in Sapa
As you prepare for your guided tour in Sapa, keep in mind these final tips and thoughts to ensure a successful and meaningful experience trekking through the stunning rice terraces with a knowledgeable Hmong guide. First and foremost, communication is key when it comes to managing expectations during a guided tour. Make sure to discuss your itinerary, physical abilities, and preferences with your guide beforehand so that they can customize the tour to meet your needs. Also, don't be afraid to ask questions or clarify any doubts you may have throughout the trek.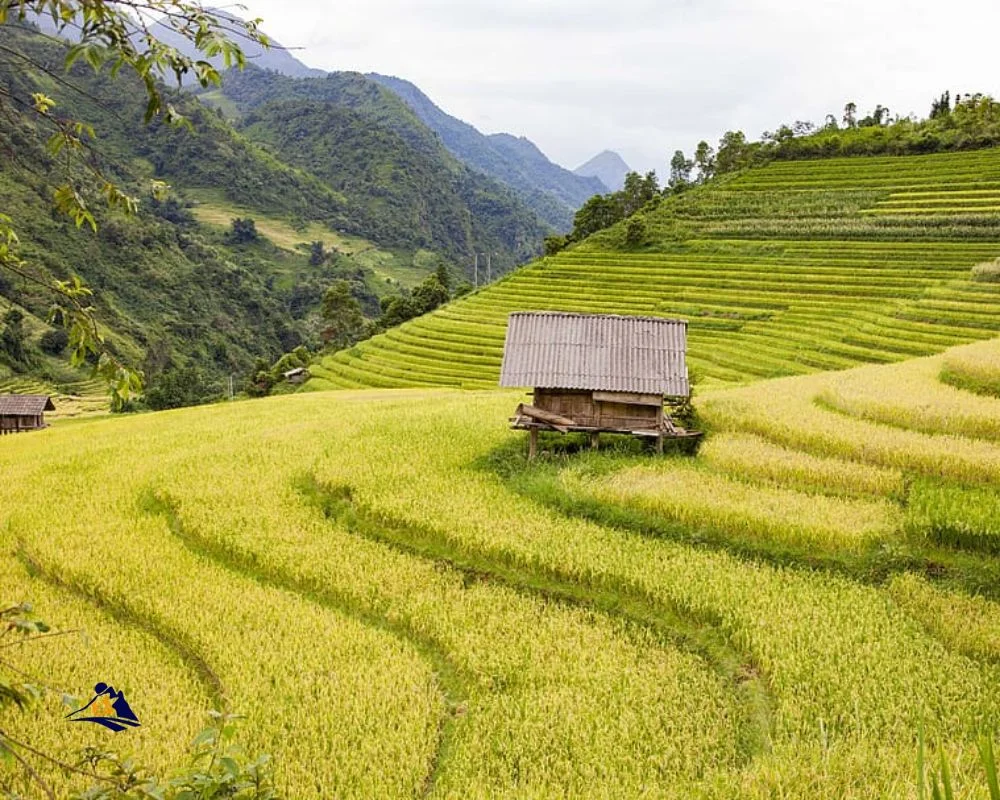 Another important aspect of a successful guided tour in Sapa is being open-minded and flexible. Weather conditions or unexpected circumstances may require changes in plans or routes, but trust that your guide has your best interests at heart and will make alternative arrangements accordingly. Remember that this is also an opportunity to immerse yourself in the local culture and way of life – take time to interact with locals along the way, try traditional foods, or participate in cultural activities offered by your guide. By embracing these experiences with an open mind, you're sure to leave Sapa with unforgettable memories and newfound perspectives.
The Best Local Guides In Sapa Frequently Asked Questions
What is the history behind Sapa and its indigenous people?
As you explore the breathtaking landscapes of Sapa, it's important to understand the history behind this unique destination and its indigenous people. The Hmong and Dao ethnic groups have called this region home for centuries, relying on their deep knowledge of the land to sustain themselves through agricultural practices and hunting. Today, many of these traditional ways of life are at risk due to modernization and globalization. However, efforts to preserve cultural heritage and promote sustainable tourism have been made by both locals and outsiders alike. From witnessing indigenous practices like weaving and dyeing textiles to supporting local businesses that prioritize cultural preservation, there are plenty of opportunities for you to engage with the rich cultural history of Sapa during your visit.
What types of food and drinks are commonly found in Sapa?
Did you know that Sapa is home to over 15 ethnic minority groups, each with their own unique cuisine? Some of the most popular local delicacies include thang co (a spicy soup made with horse meat), grilled pork skewers, and sticky rice cooked in bamboo tubes. For those looking for something more familiar, there are also plenty of restaurants serving Vietnamese classics like pho and banh mi. When it comes to beverages, don't miss out on trying the locally brewed corn wine or green tea infused with cinnamon. So whether you're feeling adventurous or just want a taste of home, there's no shortage of delicious options to try while exploring the vibrant food scene in Sapa.
Are there any traditional cultural practices or ceremonies that tourists can witness during their visit to Sapa?
If you're looking to experience the rich culture of Sapa, there are several traditional festivals and cultural performances that you can witness during your visit. One popular festival is the "Roong Pooc" festival, which takes place in the spring and celebrates new crops and good harvests. Another festival is the "Gau Tao" festival, which occurs in late January or early February and honors ancestors with offerings of food, wine, and music. You can also witness traditional dance performances by local ethnic groups such as the Hmong and Dao people. These cultural experiences offer a glimpse into the unique customs and traditions of Sapa's diverse communities, making for a truly enriching travel experience.
What are some lesser-known attractions in Sapa that tourists may want to check out?
If you're looking for a more unique experience in Sapa, there are plenty of lesser-known attractions to check out. For outdoor enthusiasts, the hiking trails around Ta Phin village offer stunning views and an opportunity to immerse yourself in nature. You can also visit the Bac Ha Sunday Market, which is famous for its local handicrafts and traditional food. Additionally, the Love Waterfall is a hidden gem that requires a bit of a trek but rewards you with a picturesque waterfall and peaceful surroundings. These off-the-beaten-path destinations are perfect for those who want to explore Sapa beyond the typical tourist hotspots and embrace their sense of adventure.
How has tourism impacted the local economy and culture in Sapa over the years?
You won't believe the impact that tourism has had on Sapa over the years. On one hand, there's been a positive effect with an increase in jobs and revenue for locals. On the other hand, it has led to changes in local culture and traditions as tourists flock to popular spots and overcrowd them. The role of government in preserving local culture is crucial but often overlooked. While they have implemented policies to protect cultural heritage sites, more needs to be done to ensure that Sapa doesn't lose its identity in the face of tourism. If you're someone who values freedom and exploration, it's important to understand how your actions as a tourist can affect the places you visit – including Sapa.
Conclusion
Overall, hiring a local guide in Sapa is essential to fully immerse yourself in the cultural and natural beauty of this region. With so many options available, it can be overwhelming to choose the right guide for your needs. However, by following our criteria and considering our top picks, you can feel confident that you'll have an unforgettable experience.
According to recent statistics, 90% of travelers who hire a local guide report having a more authentic and enjoyable trip. By working with someone who knows the area intimately and has personal connections with locals, you'll gain access to hidden gems and cultural insights that would otherwise be missed. Additionally, having a local guide can provide peace of mind when navigating unfamiliar terrain or encountering language barriers.
In conclusion, taking the time to select the right local guide for your Sapa adventure will greatly enhance your travel experience. By choosing one of our recommended guides or using our criteria to find your own perfect match, you'll ensure that you come away from your trip with memories that will last a lifetime.