Looking for a budget-friendly stay in Sapa that offers an authentic cultural experience? Look no further than the homestays! Homestays in Sapa offer an immersive experience into the local culture and way of life, all while staying within your budget.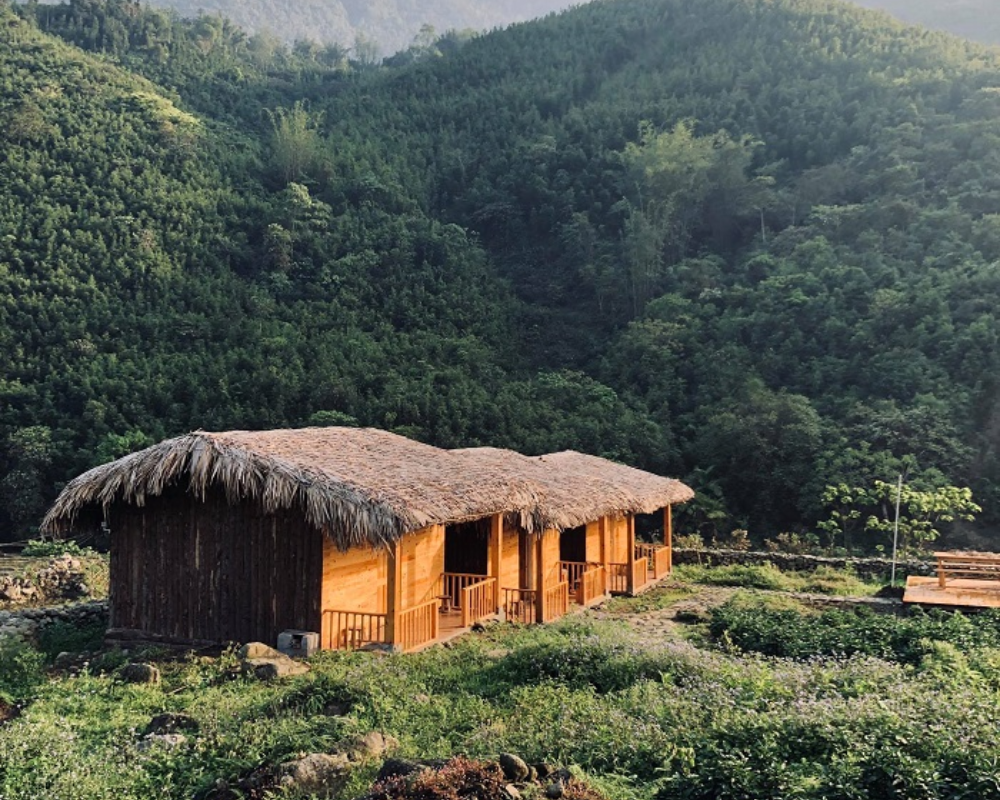 Not only do homestays provide a unique and affordable accommodation option, but they also offer opportunities to participate in cultural activities such as cooking classes, trekking with local guides, and learning traditional crafts. If you're looking for a different kind of travel experience where you can connect with locals, learn about their customs and traditions, and escape from the confines of traditional hotels, then keep reading to discover some of the best budget homestays in Sapa.
Benefits of Staying in a Homestay in Sapa
Experiencing the local culture and way of life is just one of the many perks that come with choosing a homestay in this stunning mountainous region. By staying with a local family, you'll get an authentic taste of the Hmong, Dao, or Tay people's lifestyles. You'll learn about their customs and traditions, as well as their daily routines and practices. You may even have a chance to participate in some traditional activities such as cooking, farming, or handicrafts.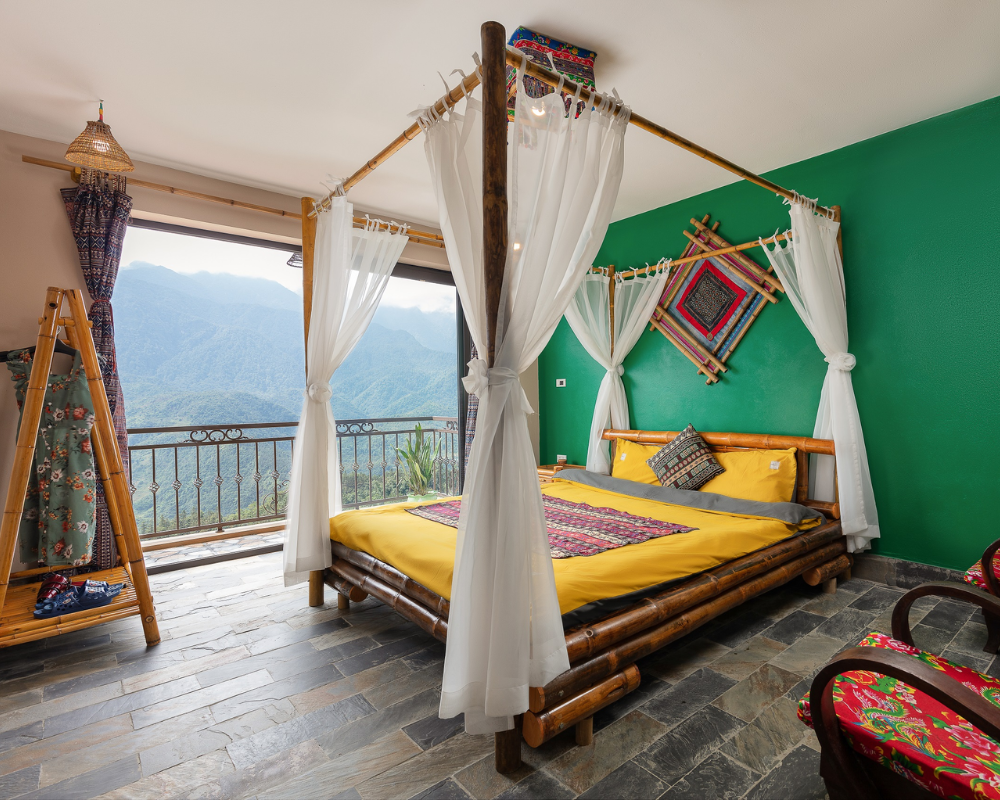 Another benefit of choosing a homestay over a hotel is the opportunity to connect with other travelers from all around the world. Most homestays offer communal areas where guests can gather and share stories and experiences. This creates a unique social atmosphere that fosters friendship and camaraderie among fellow travelers. Plus, it's always comforting to know that you're not alone in your adventures!
What to Expect from Sapa's Homestays
You'll be pleasantly surprised by the warm hospitality and unique cultural experience awaiting you in the cozy homes of Sapa's local residents. Homestays in Sapa offer a chance for cultural immersion, allowing travelers to witness and participate in daily life activities of ethnic minorities. While hotels can provide more amenities and a sense of luxury, homestays offer authenticity that can't be found elsewhere.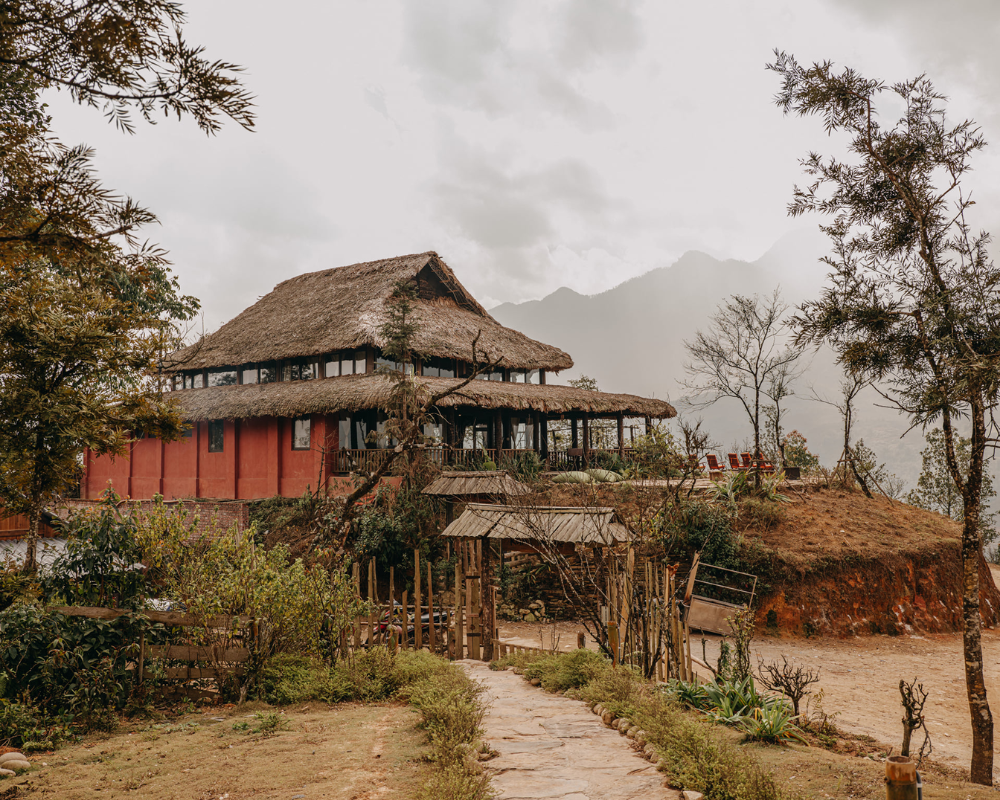 Staying with locals allows travelers to learn about customs, traditions, and beliefs that are specific to each ethnic group. Guests can observe farming practices, traditional crafts like textile weaving or wood carving, cooking techniques using locally sourced ingredients, and even join festive celebrations like weddings or harvest festivals. It's a way for visitors to gain knowledge about different cultures while supporting local communities directly. However, it's important to note that staying in a homestay may not suit everyone's preferences as there may be language barriers or differences in living conditions compared to Western standards.
Budget-Friendly Homestays in Sapa
Looking for a cozy accommodation that won't break the bank? Sapa has plenty of budget-friendly homestays that offer comfortable rooms with breathtaking views. Not only that, but you'll also get to experience delicious traditional food and meet friendly hosts who will make sure you have an unforgettable stay.
Cozy Accommodations
Nestled snugly in the rolling hills of this picturesque region are charming lodgings with warm and inviting atmospheres. These cozy accommodations offer a perfect blend of comfort and affordability, making it an excellent choice for budget-conscious travelers who want to experience local life. Here are four reasons why you should consider staying at one of Sapa's best budget homestays with cozy decor:
You can enjoy breathtaking views from your window while sipping on a hot cup of tea.
The rooms are decorated with traditional fabrics and patterns that reflect the local culture.
You can engage in various outdoor activities like trekking, biking, and exploring nearby villages.
You get to experience authentic Vietnamese hospitality as most homestay owners treat guests like family.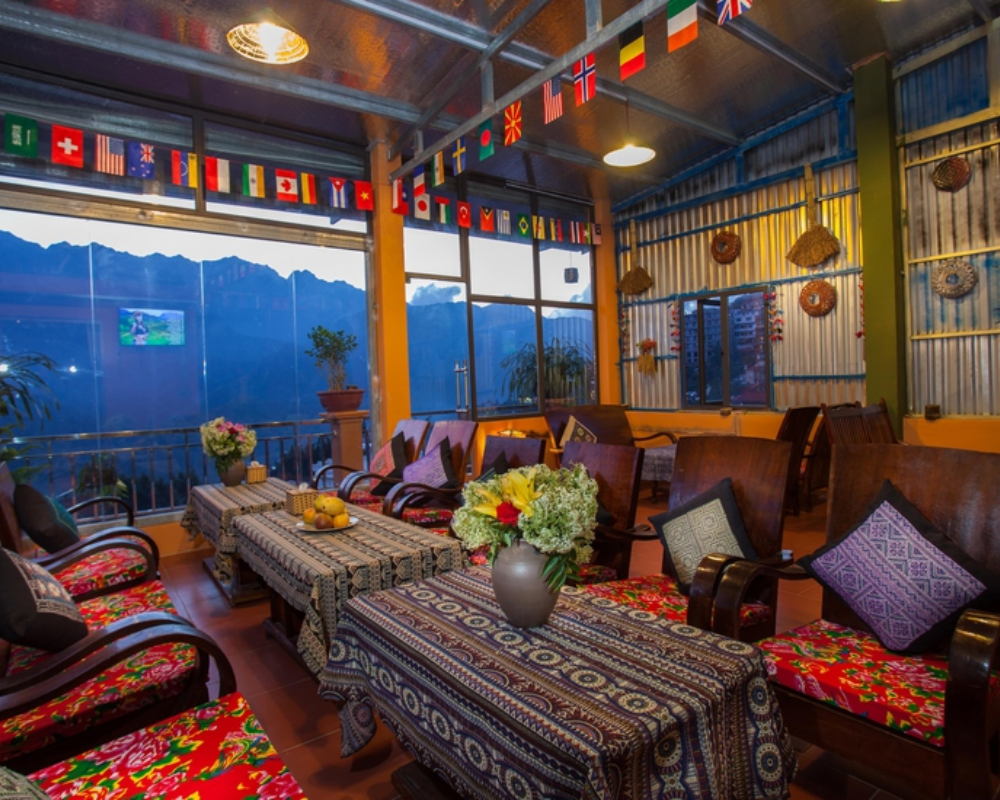 With such an inviting atmosphere, you won't feel like leaving these homestays any time soon! But when you do step out, make sure to try some delicious traditional food in the next section.
Delicious Traditional Food
If you're craving a taste of the local flavor, sink your teeth into some mouth-watering traditional dishes that will transport you to the heart of Vietnamese cuisine. The budget homestays in Sapa offer an array of food options that are prepared using fresh and locally sourced ingredients. Some popular dishes include pho noodle soup, banh mi sandwiches, bun cha grilled pork, and spring rolls.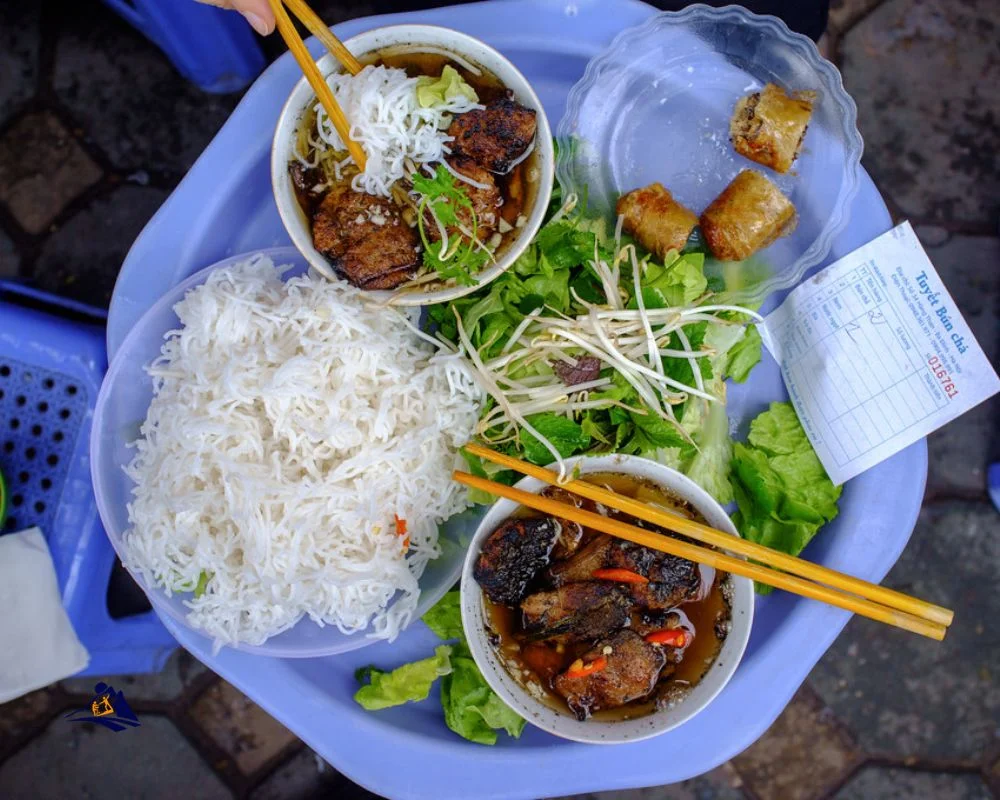 The homestay hosts take pride in their culinary skills and are happy to share their recipes with guests who want to learn how to cook authentic Vietnamese dishes. You can even join them for a cooking class where they'll teach you how to use traditional cooking techniques and herbs to create delicious meals. After indulging in these delectable treats, you'll be energized for the day's activities which could range from trekking through rice terraces or exploring nearby waterfalls with your friendly hosts.
Friendly Hosts
One of the highlights of staying in a homestay in Sapa is the opportunity to connect with your friendly hosts. Host etiquette is important in Vietnam, and you'll find that your hosts will go above and beyond to make sure you feel welcome. They may greet you with tea or coffee upon arrival, share family meals with you, or even take you on a tour of their village.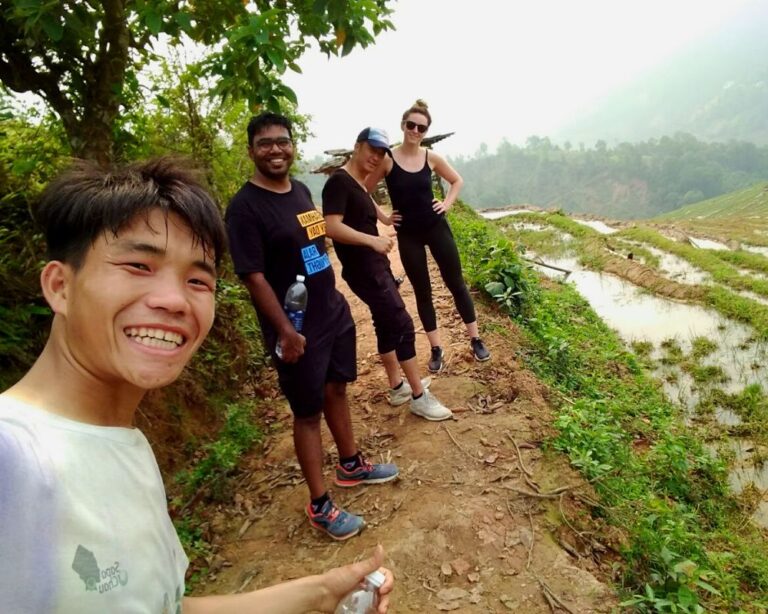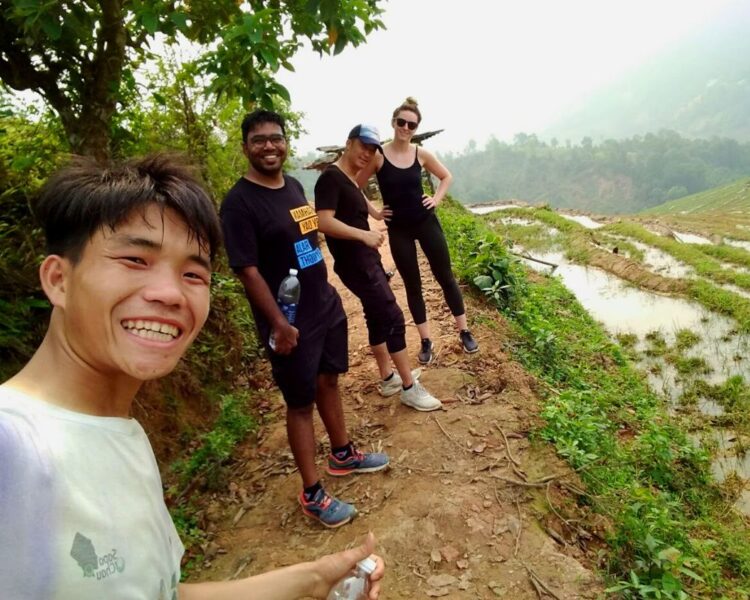 Language barriers can be a concern for some travelers, but don't let that deter you from staying in a homestay. Many hosts speak enough English to communicate effectively, and they are patient and understanding when it comes to language differences. In fact, this can be an opportunity to learn some Vietnamese phrases and practice your communication skills.
With such warm hospitality from your hosts, it's no surprise that cultural activities are also offered by many homestays in Sapa. From traditional dance performances to cooking classes featuring local ingredients, these experiences offer a deeper understanding of Vietnamese culture and traditions. So why not book a stay at one of the best budget homestays in Sapa today? You won't regret the chance to bond with friendly locals while immersing yourself in their way of life.
Cultural Activities Offered by Homestays
If you're looking for a homestay in Sapa, you'll be glad to know that many offer cultural activities. You can attend traditional dance performances or participate in handicraft workshops where you can learn how to make local goods. Additionally, trekking tours are available for those who want to explore the rice terraces and mountainous landscapes of this beautiful region.
Traditional Dance Performances
You can experience traditional dance performances in Sapa, which will give you a deeper understanding of the local culture. In fact, these dances often showcase stories and legends that have been passed down through generations. Traditional dance performances are not just an entertainment for tourists, but they are also an integral part of cultural immersion. You can witness different types of dances like the Hmong courtship dance or the Dao fire dancing rituals, where performers wear colorful costumes and move gracefully to the rhythm of traditional music.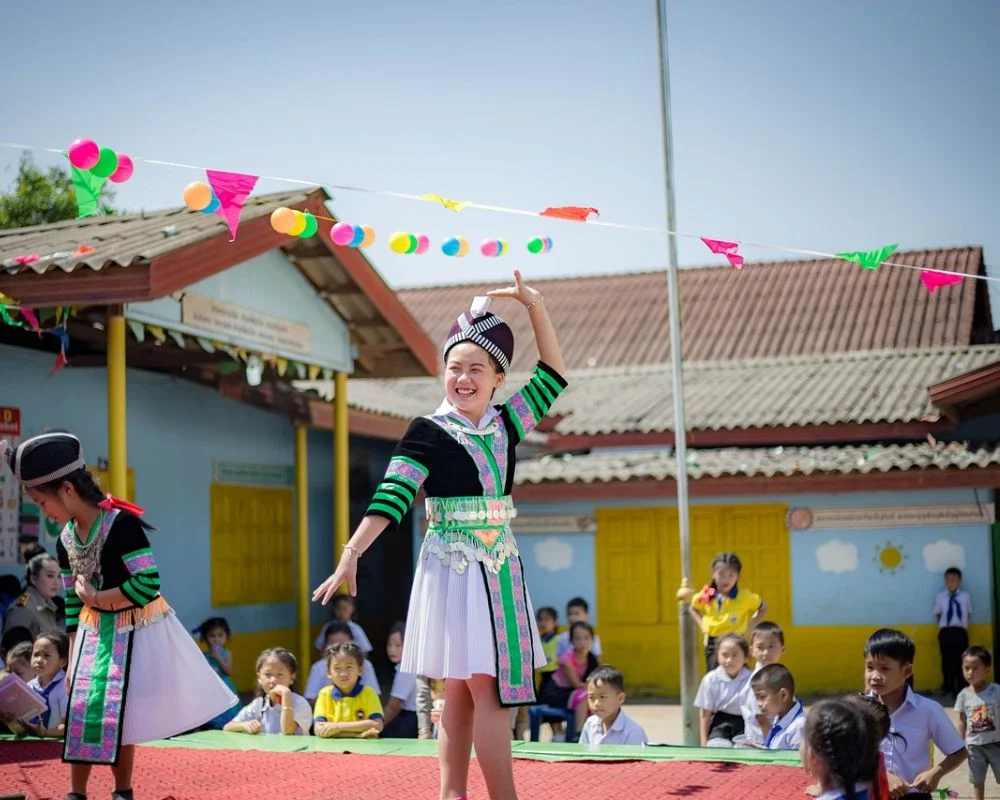 Watching these traditional dance performances is an amazing way to learn about the rich history and customs of Sapa's ethnic minorities. The locals take great pride in their traditions and love to share it with visitors. By attending these performances, you get to experience firsthand their unique way of life. After witnessing these beautiful displays of artistry, you may find yourself feeling inspired to embark on one of the many handicraft workshops offered by homestays in Sapa.
Handicraft Workshops
Immerse yourself in the rich culture of Sapa's ethnic minorities by participating in their handicraft workshops. The Handicraft Market is a great place to start your journey, where local artisans sell their wares and offer DIY workshops for visitors who want to learn traditional skills. You can create your own unique souvenirs as you work alongside skilled weavers and embroiderers, or try your hand at woodcarving and pottery-making.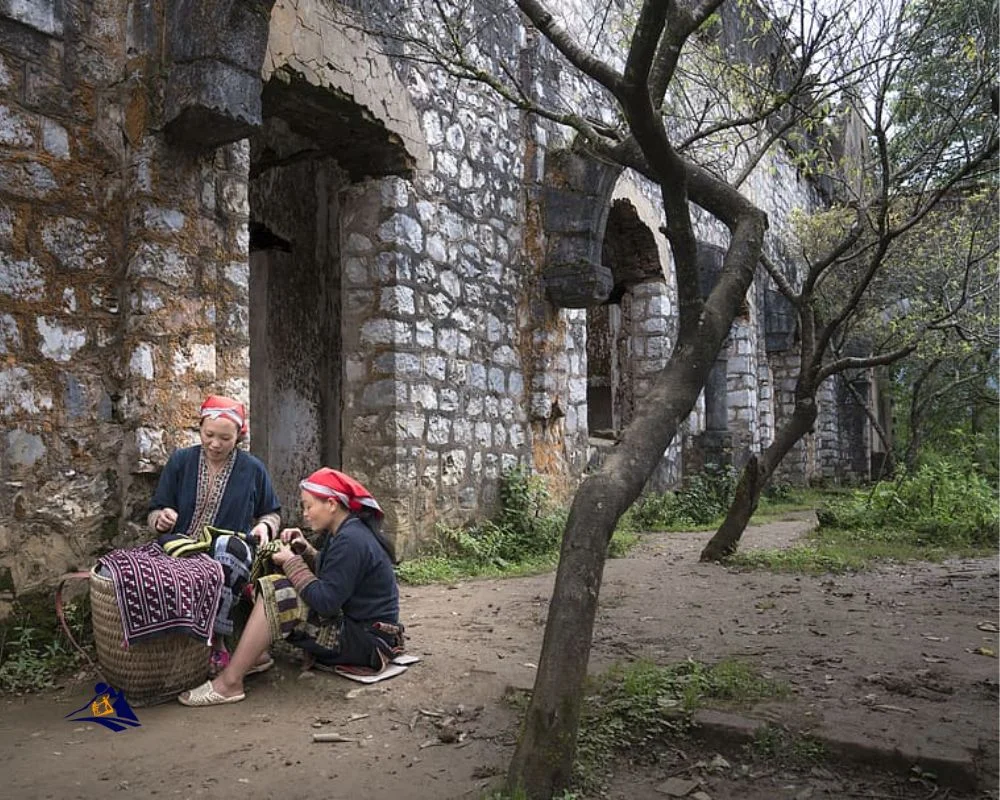 These workshops provide an opportunity not only to learn about the artistry of the Hmong, Dao and Tay people but also to support their livelihoods. By purchasing handmade items from these communities, you contribute directly to their economy, helping them preserve their cultural heritage while providing for themselves and their families. After spending time crafting with these talented people, it's time to explore the breathtaking landscapes that surround this beautiful town on one of our trekking tours.
Trekking Tours to Explore Rice Terraces and Mountainous Landscapes
Get ready to embark on an awe-inspiring journey through the stunning rice terraces and mountainous landscapes of Sapa with our unforgettable trekking tours. Our experienced local guides will take you on some of the best trekking routes in the area, showing you breathtaking views and introducing you to the rich culture of the ethnic minority tribes that call this region home.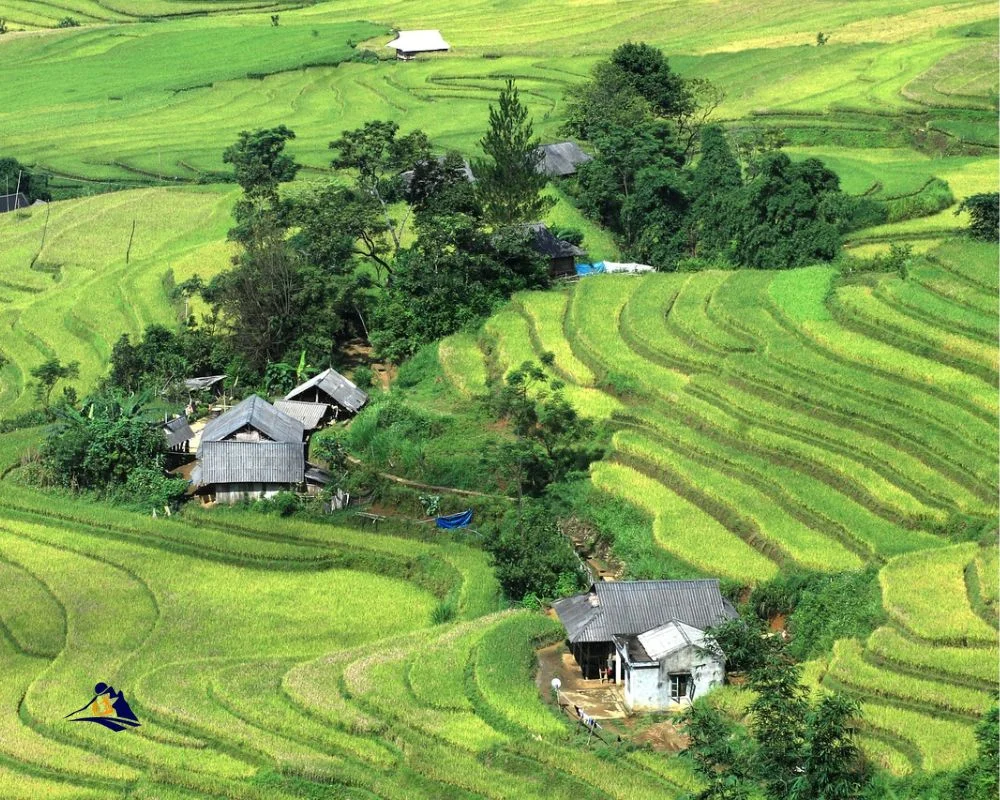 To fully enjoy your trekking adventure, here are five tips to keep in mind:
Wear comfortable shoes or boots with good grip
Bring a backpack with plenty of water and snacks
Dress in layers as temperatures can vary throughout the day
Don't forget your camera to capture all the beautiful scenery
Respect local customs and traditions by following your guide's instructions
After a day full of adventure, return to one of our budget homestays where you can unwind and relax.
Tips for Choosing the Right Homestay
When choosing a homestay in Sapa, location is key. Consider whether you want to be in the heart of the town or more secluded in the surrounding villages. Reviews and recommendations from previous guests can be invaluable when making your decision – pay attention to comments about cleanliness, comfort and hospitality. Make sure to communicate clearly with your host before booking, asking any questions you may have about amenities, meals and activities available during your stay.
Location
This section highlights the whereabouts of top-notch lodgings that won't break the bank in this charming mountainous region. When it comes to choosing a budget homestay in Sapa, location is key. You want to make sure you're staying close enough to local attractions without sacrificing accessibility to transportation options.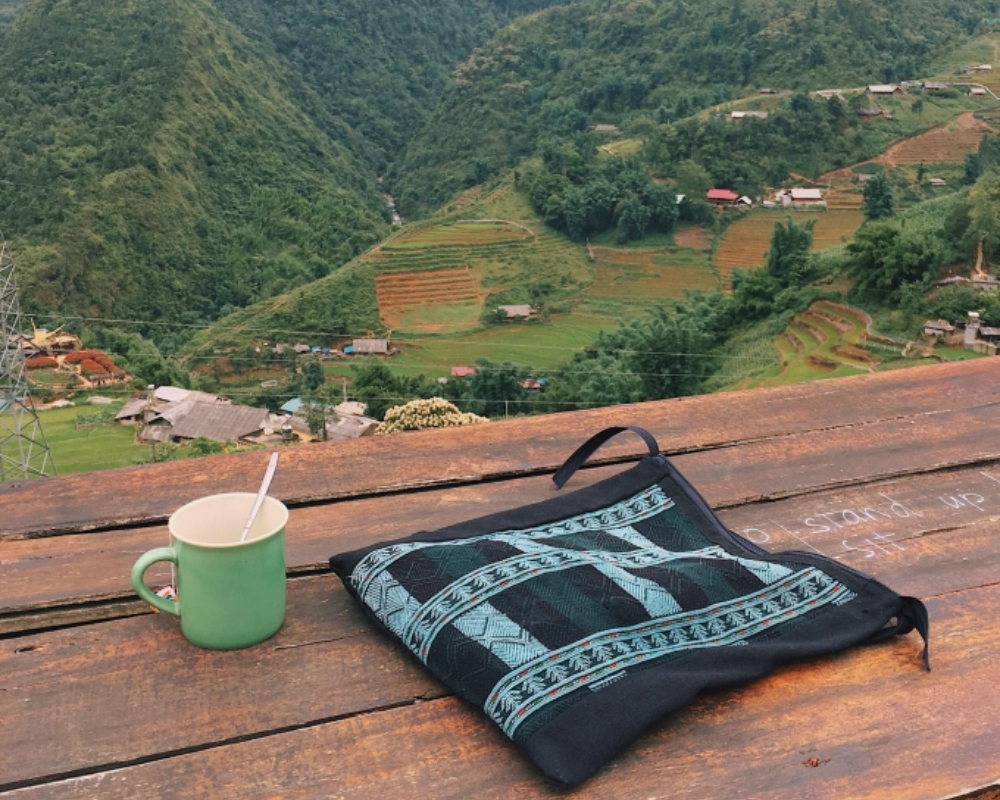 One great option for those seeking a central location is Little View Homestay. Located just a few minutes' walk from Sapa's bustling market and town center, this homestay offers easy access to restaurants, shops, and tour agencies. Additionally, Little View Homestay has stunning views overlooking the picturesque rice terraces that Sapa is famous for. If you're looking for something more secluded, check out Ta Van Garden Homestay located in the peaceful village of Ta Van. Surrounded by lush greenery and only a short hike away from nearby waterfalls and hiking trails, this homestay offers an authentic immersion into rural Vietnamese life while still being accessible via public transportation.
As mentioned earlier, location plays a vital role when deciding on your budget homestay in Sapa. Being close enough to all the local attractions you want to see can save both time and money during your stay. In the next section, we'll dive deeper into reviews and recommendations from travelers who have stayed at some of these budget-friendly accommodations in Sapa before making your final decision on where to book your stay!
Reviews and Recommendations
You'll want to hear what other travelers have to say about their experiences and recommendations for lodging options in this charming mountainous region. When it comes to budget homestays in Sapa, some people might wonder how they compare with hotels or the backpacking experience. Well, many visitors have found that staying at a homestay not only saves them money but also provides an authentic cultural experience.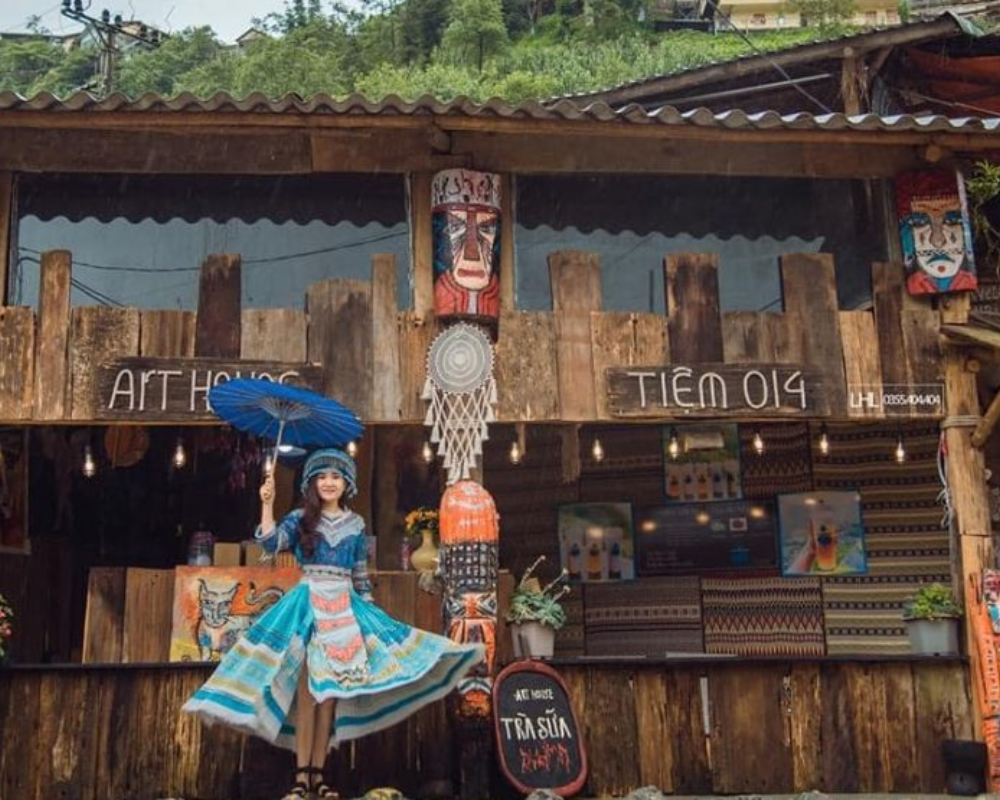 Here are some reviews and recommendations from previous guests who stayed at budget homestays in Sapa:
"The family running this homestay was incredibly welcoming and hospitable. They made me feel like part of their family during my stay."
"The view from the balcony was breathtaking! I could sit there all day just admiring the mountains and rice terraces."
"Staying here allowed me to learn more about the local culture than I ever would have staying at a hotel."
"I loved being able to wake up early and go on a hike right from the doorstep of my homestay."
With such positive feedback, it's no wonder that many visitors choose to stay at budget homestays in Sapa. Not only do you get a unique cultural experience, but you also get to save money while doing so. Next up, let's talk about why host communication is important when booking your stay.
Host Communication
Effective communication with your host is crucial for ensuring a smooth and enjoyable experience during your stay in this scenic mountain region. Host etiquette plays an important role in establishing a good rapport with the locals. Be respectful of their customs, traditions, and way of life. A simple greeting or smile can go a long way in breaking down language barriers and building trust with your host.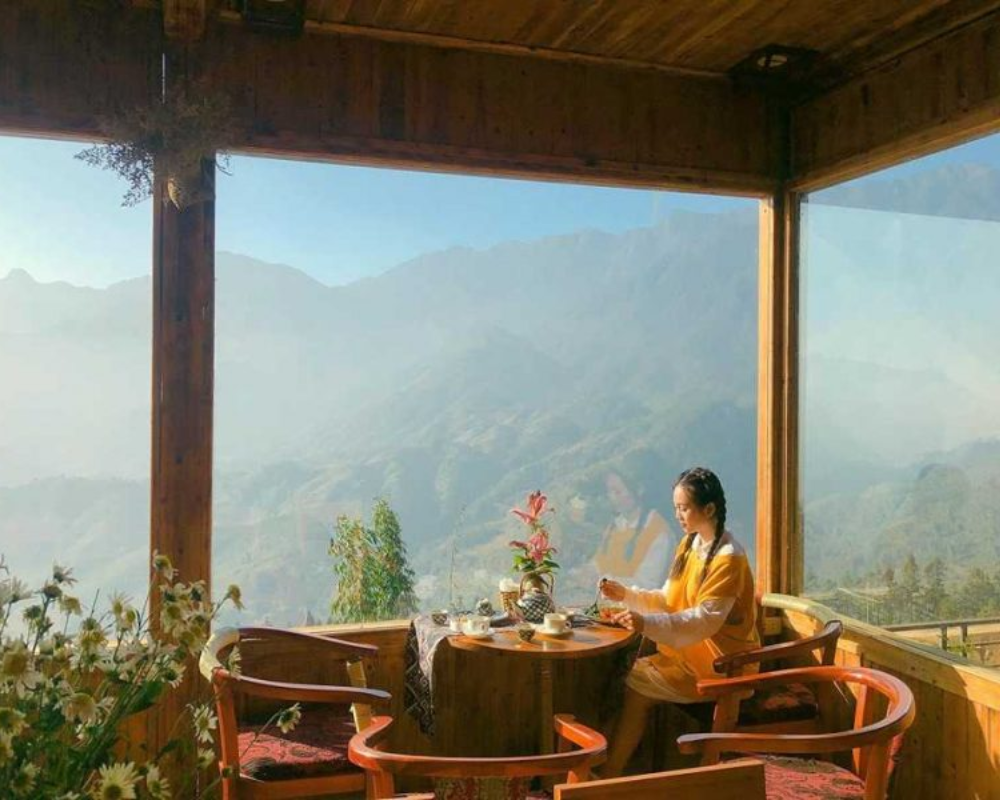 To further enhance your communication with your host, here are some tips to keep in mind:
| Communication Tip | Emotion Evoked |
| --- | --- |
| Learn basic phrases in the local language | Respectful |
| Use gestures to convey meaning if necessary | Friendly |
| Show interest in their culture through questions and active listening | Curious |
| Share stories about yourself to build a connection | Open-mindedness |
| Express gratitude for their hospitality at the end of your stay | Appreciative |
By following these guidelines, you can establish a positive relationship with your homestay host and gain insights into their daily lives while enjoying affordable accommodation. In the next section, we will discuss how to book a homestay in Sapa so that you can start planning your budget-friendly adventure today!
How to Book a Homestay in Sapa
If you're planning to stay with a local family in Sapa, it's important to know the booking process and payment options for your homestay. Here are three things to keep in mind when making a reservation:
Research: Do some research before choosing a homestay so you can find one that fits your budget and preferences. You can look online or ask for recommendations from locals or other travelers who have visited Sapa before.
Communication: Once you've found a homestay that interests you, contact the host to inquire about availability and any questions you may have. Make sure to clarify the details of your stay such as check-in/check-out times, meals included, and any additional fees.
Payment: Homestays in Sapa typically require payment in cash upon arrival. However, some hosts may accept payment via bank transfer or Paypal if arranged beforehand. Make sure to communicate with your host ahead of time regarding payment options.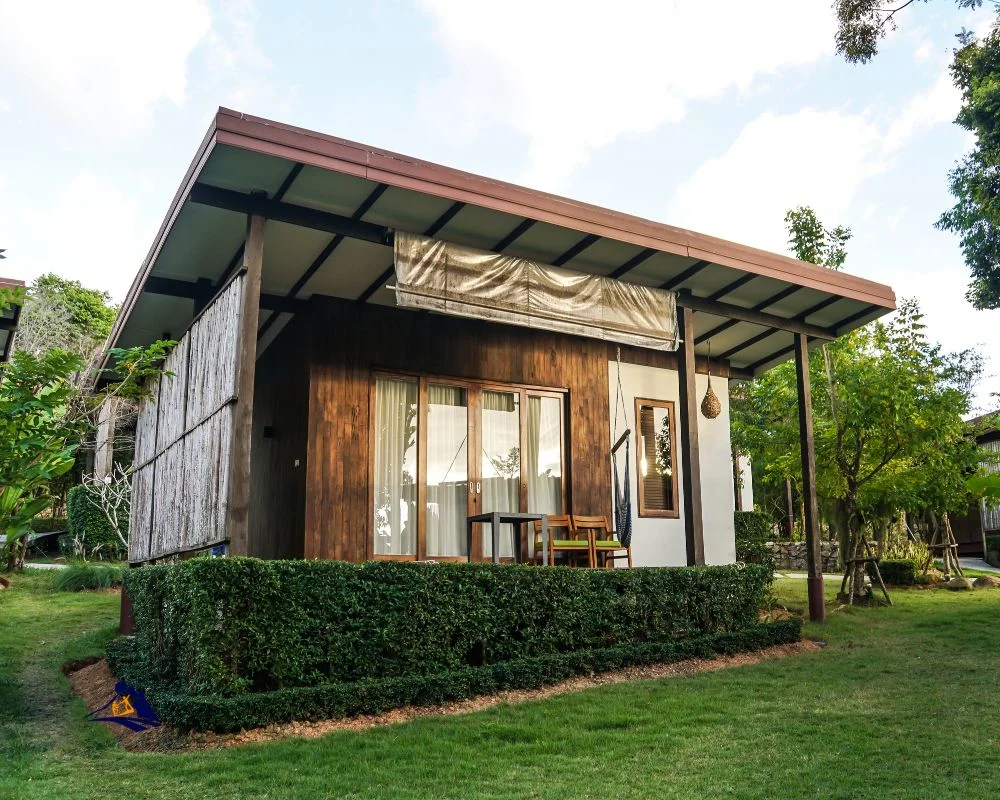 Booking a homestay in Sapa is an exciting way to experience local culture and hospitality while staying on a budget. By following these tips, you'll be able to book your ideal homestay hassle-free and enjoy everything Sapa has to offer without breaking the bank!
Final Thoughts and Recommendations
Before you wrap up your trip to Sapa, take a moment to read through these final thoughts and recommendations for an unforgettable experience. Homestays offer a unique opportunity to immerse yourself in the local culture and gain an authentic experience of living with the locals. While it may not be as luxurious as staying in a hotel, homestays have their own charm that is hard to resist.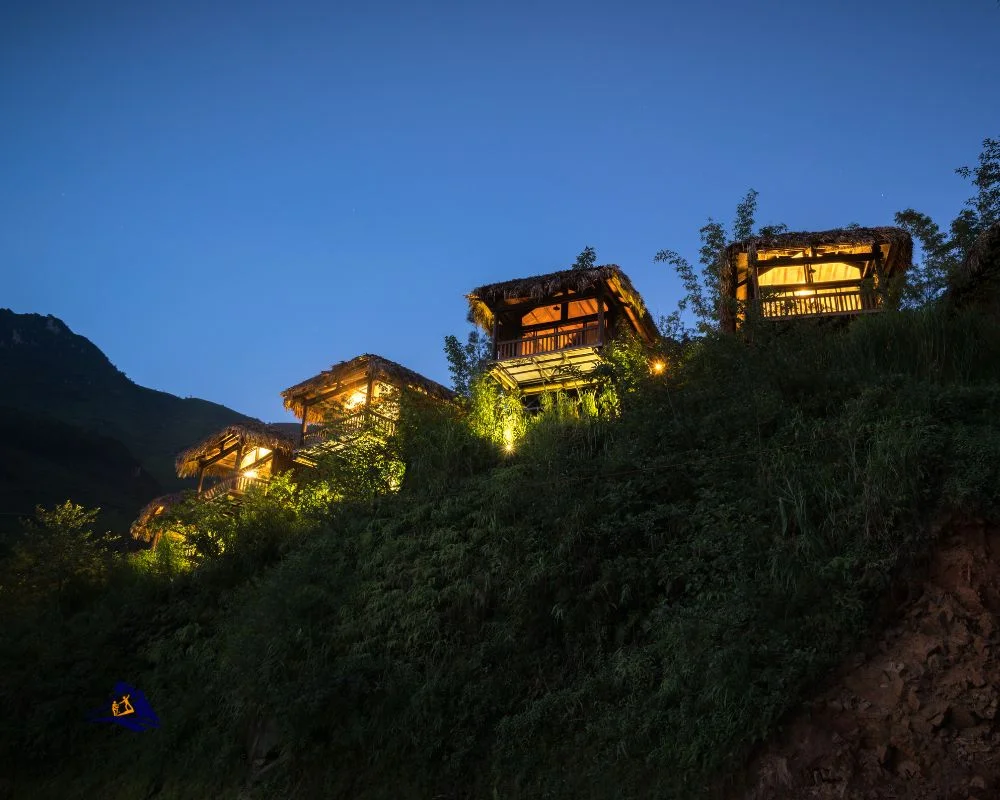 To help you make an informed decision, here's a quick comparison between homestays and hotels:
| Pros of Homestays | Cons of Homestays |
| --- | --- |
| Authentic cultural experience | Basic amenities |
| Affordable prices | Language barrier |
| Home-cooked meals | Limited privacy |
With this information in mind, we highly recommend trying out at least one night in a homestay during your visit to Sapa. It's a great way to connect with the locals and gain insights into their way of life. Just make sure to communicate any special requests or preferences you might have beforehand so that your host can accommodate them accordingly. Happy travels!
The Best Budget Homestays In Sapa Frequently Asked Questions
What is the average distance between the homestays and popular tourist attractions in Sapa?
Did you know that the average distance between popular tourist attractions and budget homestays in Sapa is just 5 kilometers? This means that you can easily explore the area without worrying about long commutes or expensive transportation options. Plus, many of these homestays are located near some of the best hiking trails in the region, giving you even more opportunities to connect with nature and experience the beauty of Sapa firsthand. Whether you're looking for a peaceful retreat or an adventurous getaway, these budget homestays offer everything you need to make your stay in Sapa unforgettable. So why wait? Book your stay today and start exploring all that this amazing destination has to offer!
Are there any age restrictions for staying at a homestay in Sapa?
When it comes to staying at a homestay in Sapa, there are typically no age restrictions. This means that anyone can enjoy the benefits of homestays, such as immersing themselves in the local culture and experiencing authentic cultural experiences. Whether you're traveling solo or with family, staying at a homestay can provide a unique opportunity to connect with the local community and gain insights into their way of life. Plus, without any age restrictions, you have the freedom to choose from a variety of homestays that cater to your specific needs and preferences. So why not break free from traditional accommodation options and try something new by booking a stay at one of Sapa's many welcoming homestays?
What is the policy for canceling a homestay booking in Sapa?
If you need to make changes or cancel your homestay booking in Sapa, it's important to understand the refund policy and booking modifications. Most homestays have their own cancellation policies, so it's essential to check with them before making any changes. In general, if you cancel your reservation far enough in advance, you may be eligible for a full refund. However, if you cancel within a certain time frame or fail to show up for your stay without notice, you may lose some or all of your payment. Some homestays may allow you to modify your booking without penalty as long as there is availability and sufficient notice is given. Always read the terms and conditions carefully before making a reservation so that you know what to expect in case of cancellation or modification.
Are pets allowed in homestays in Sapa?
Looking for pet friendly accommodations in Sapa? You're in luck! Many homestays in the area are happy to welcome pets, so you can bring your furry friend along for the adventure. And there's no shortage of local pet friendly activities to enjoy together, from scenic hikes through the mountains to leisurely strolls through town. Whether you're looking for a budget-friendly option or something a bit more luxurious, there's sure to be a homestay that fits your needs and preferences. So pack up your pooch and get ready to explore all that Sapa has to offer!
What kind of food is typically served at homestays in Sapa?
Did you know that traditional dishes served at homestays in Sapa are not only delicious but also an essential part of the local culture? From savory pho to fragrant rice cooked in bamboo tubes, these meals will leave your taste buds dancing. But what if you have dietary restrictions? No worries! Many homestays are happy to accommodate your needs and offer vegetarian or gluten-free options. So don't hesitate to try something new and immerse yourself in the flavors of Sapa. After all, isn't experiencing new cultures a form of freedom itself?
Conclusion
Congratulations, you now have a list of the best budget homestays in Sapa! By choosing to stay in a homestay, you are not only saving money but also immersing yourself in the local culture and getting a true taste of life in Sapa.
Don't forget to take advantage of the cultural activities offered by your homestay hosts, such as learning how to cook traditional Vietnamese dishes or going on a trek with a local guide. And remember, when choosing the right homestay for you, consider factors such as location, amenities, and reviews from previous guests. With these tips in mind, booking your perfect Sapa homestay will be a breeze. Happy travels!