Traveling to Sapa on a rainy day will bring visitors new and exciting experiences. Pause after a series of leisurely days on all the Northwest roads because of an unscheduled rain, don't be discouraged but enjoy it to the fullest. Who knows, those will be unforgettable moments in your life!
Surprisingly, on rainy days, the mood is erratic. Life, work, love story, and everything around is like a vicious circle. Then you try to change your plans, book a trek, get on a bus, and go back to the wilderness. In this article we cover the top 4 reasons why you should get a Sapa trekking in the rain.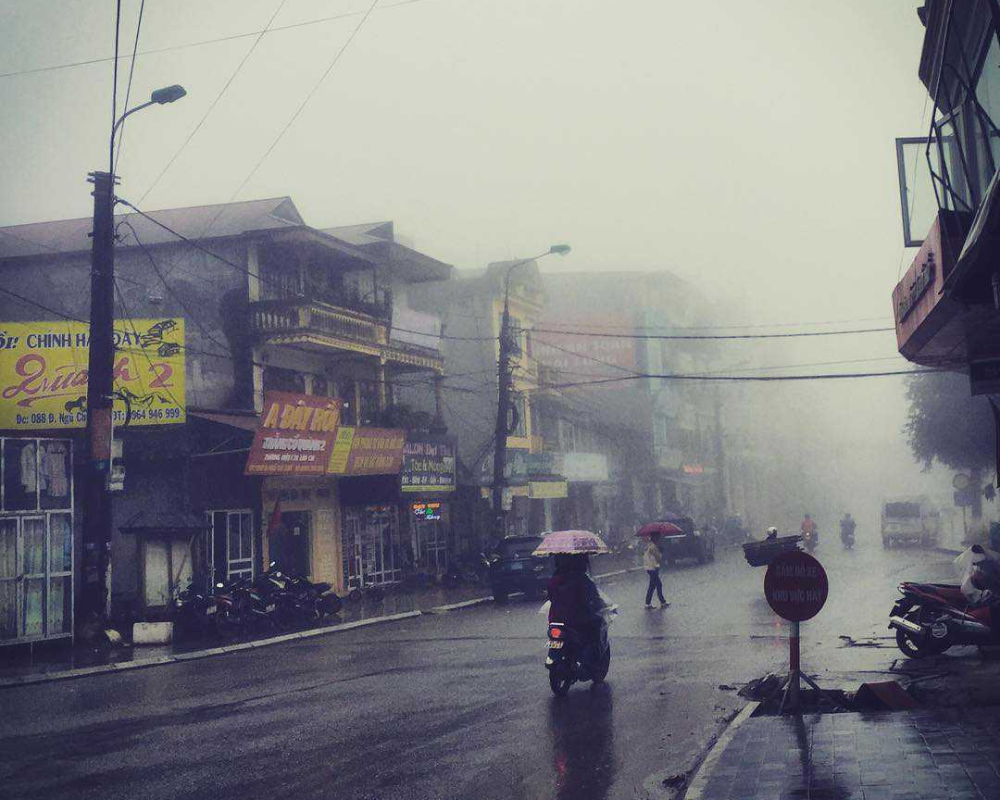 Source: Internet
Sapa's weather in the rain
Essential characteristics of Sapa weather
Sapa is located on the slopes of Lo Suay Tong mountain, in the Northwest region of Vietnam, from 1500m to 1650m above sea level. Sapa is about 38 km from Lao Cai city center and 376 km from Hanoi capital.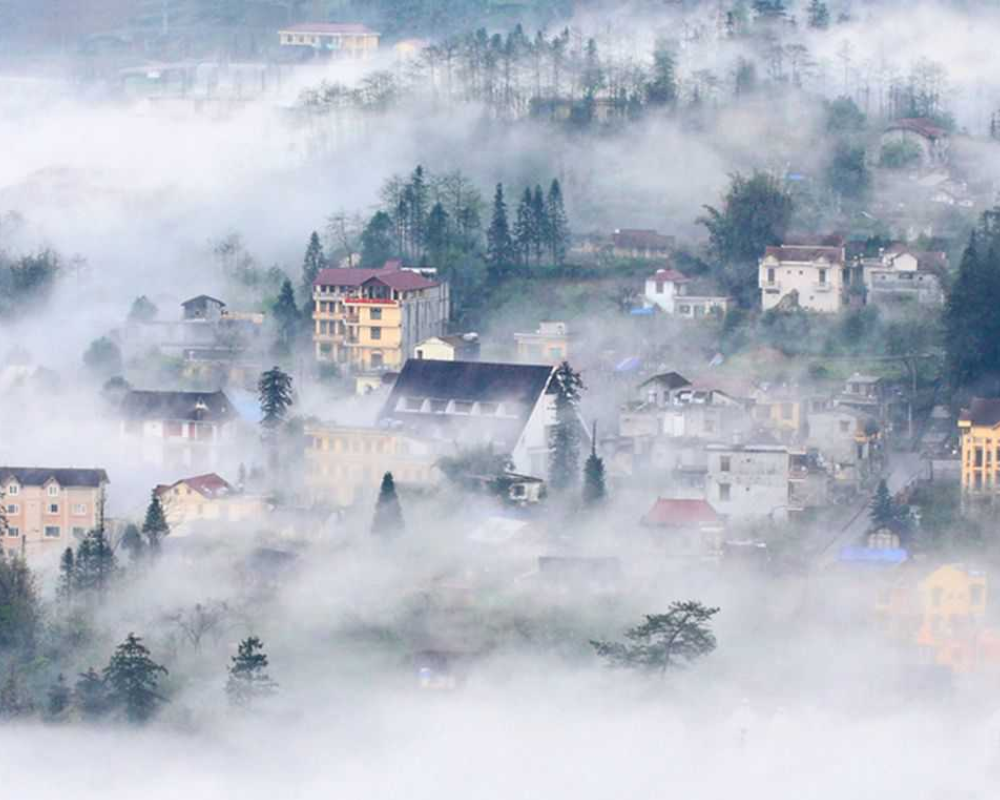 Source: Internet
Although located in the northern region of Vietnam, Sapa is not as prone to the humid tropical monsoon climate as the provinces of the north. The main reason is that Sapa has high mountainous terrain and a subtropical location, so it possesses many features of a humid subtropical climate, and cool air all year round, with many temperate nuances.
This unique climate is one of the reasons for the attraction and charm for Sapa, attracting many tourists and visitors to join the annual Sapa tour.
Sapa in the rain season
Sapa rainy season usually starts in May, and lasts until about August, or early September. During this time, the average rainfall in Sapa is always high. Heavy rains often bring floods.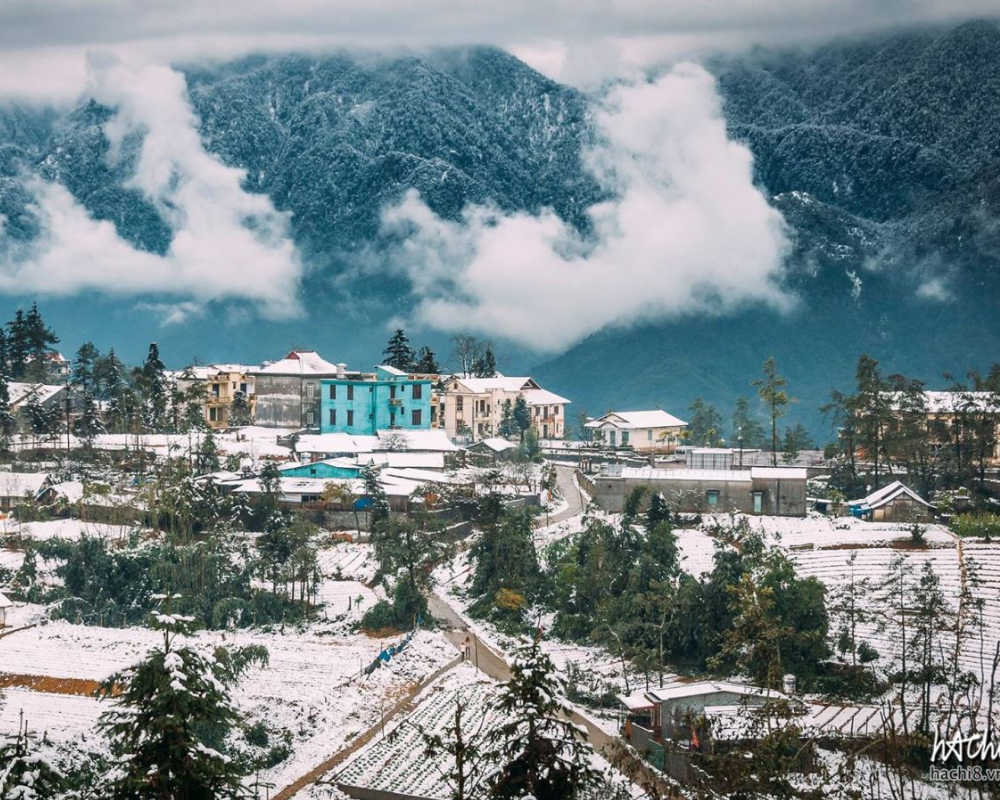 Source: Internet
If you think that Sapa does not have floods, this is the wrong meaning. Not only Sapa but also places in the Northwest highlands of Vietnam in general often have floods in the summer. Some years, Sapa has had big floods, causing a lot of damage to people and property.
The flood season in Sapa often coincides with the heavy rainy season of the North. The peak is around July and August; the rains appear with thunderstorms causing floods.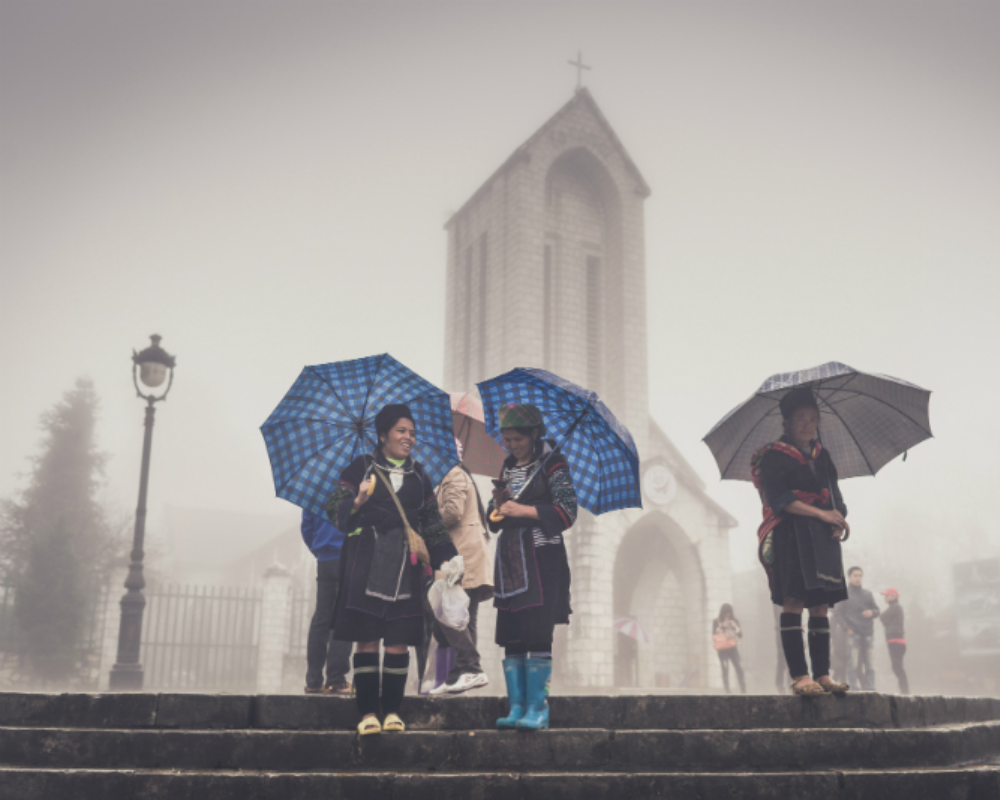 Source: Internet
The amount of water from the highlands and mountains pouring into the valley is very large, which can cause soil erosion, affecting crops, roads, and houses… More specifically, floods can also lead to landslides. Land along highways and passes, causing danger to road users.
Therefore, to ensure the safest and most complete journey to discover Sapa, visitors should limit traveling to Sapa in July and August. As for those who wonder, they should not travel to Sapa in the season. The answer is around late summer and early fall. Because at this time, Sapa often has heavy rain and big floods.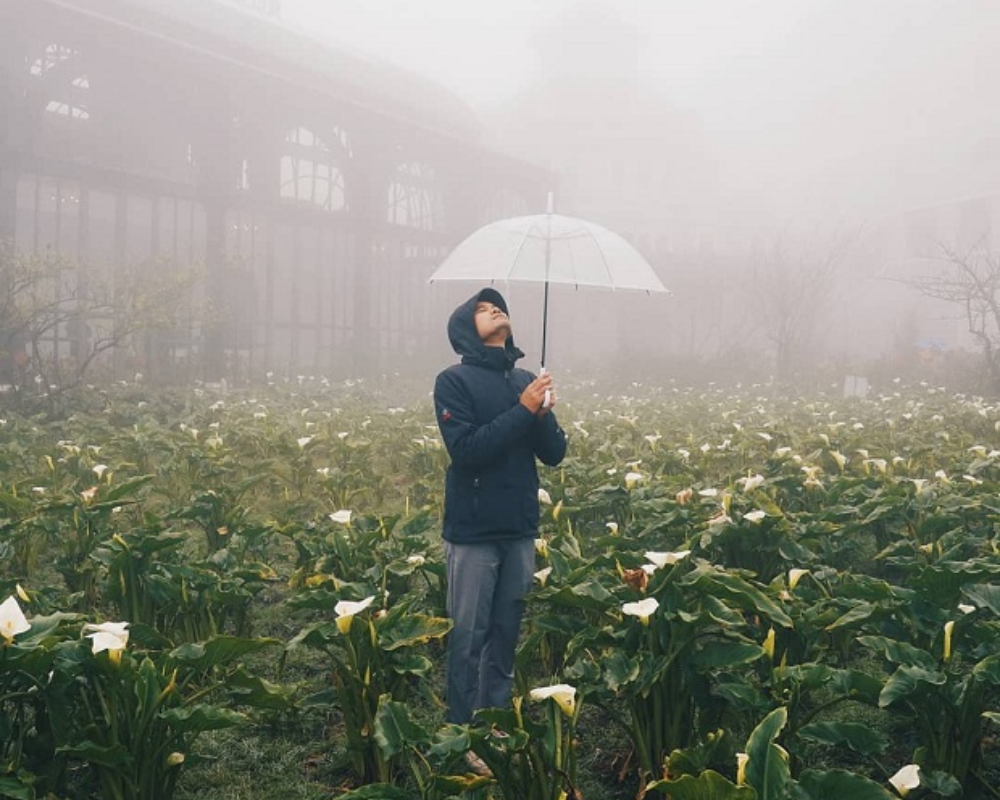 Source: Internet
Rain and floods not only affect the travel and sightseeing process of tourists but also can potentially pose the risk of encountering high-risk situations.
Sapa 1 Day Tours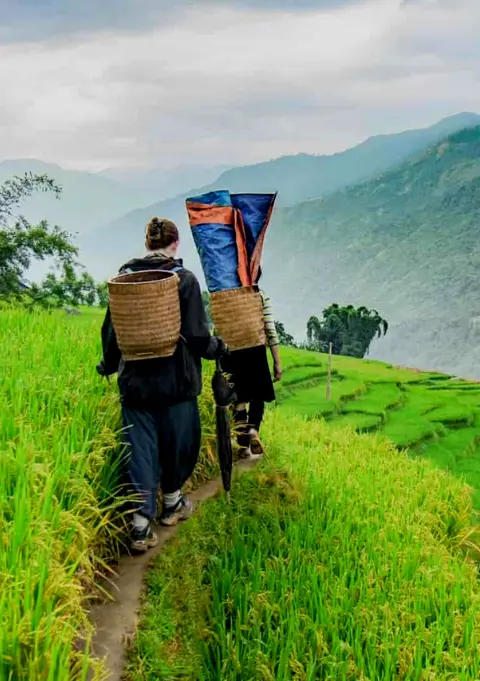 1 day experience
Moderate to challenging
Cultural immersion & active adventure
Rice fields, valleys & villages
​Private tours
Vegan-friendly
Sapa 2 Day Tours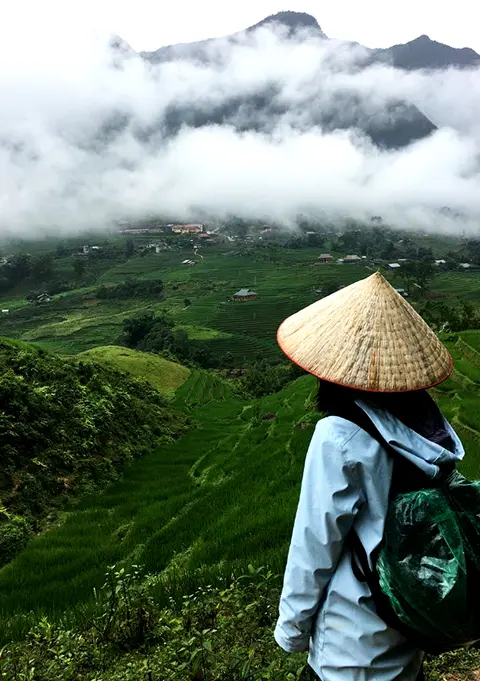 2 days 1 night experience
Moderate to challenging
Cultural immersion & active adventure
Mountains, valleys, rice fields and villages
​Private tours
Vegan-friendly
Sapa 3 Day Tours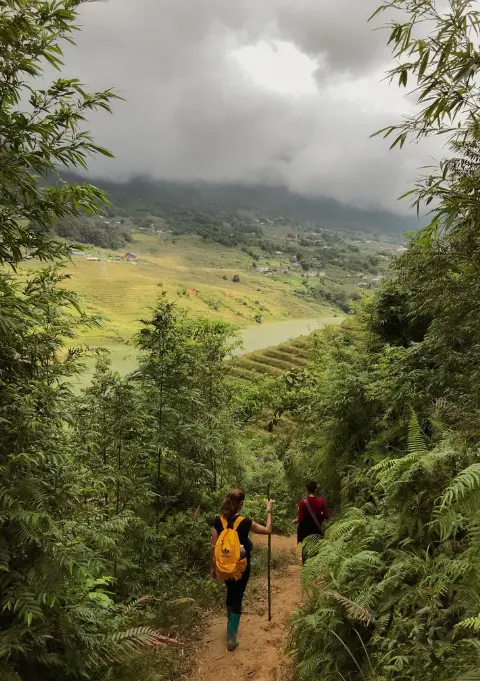 3 days 2 night experience
Moderate to challenging
Cultural immersion & active adventure
Mountains, valley, rice fields & villages
​Private tours
Vegan-friendly
Sapa 4 Day Tours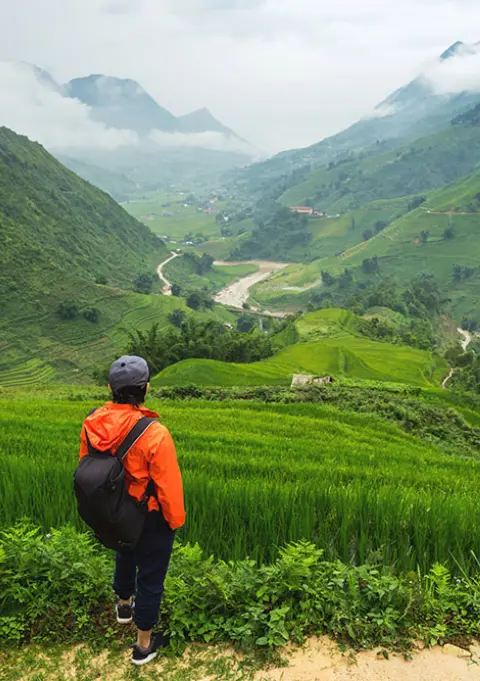 4 days 3 night experience
Moderate to challenging
Cultural immersion & active adventure
Mountains, valleys, rice fields & villages
​Private tours – Less Touristic
Vegan-friendly
Why should I go trekking Sapa in the rain?
The weather changes erratically, going trekking on rainy days is extremely dangerous. However, it is also a memorable experience. When you visit Sapa in the rain, you will see the different beauty of this misty town. Gear up your spirit and follow Trekkingtoursapa through the mountains and forests of Sapa on rainy days.
If you are considered a guide to trekking in Sapa Vietnam, contact us right now!
Breathe new life into the forest
Rain brings a new breath of life. Because the cool rain passed, the trees and flowers bloomed with each other. The green of the woods, the brown of the undulating hills were exaggerated and the cold drops of rain that settled on the leaves were a wonder. The new colors give you a new perspective that would be difficult to see if trekking in the dry season.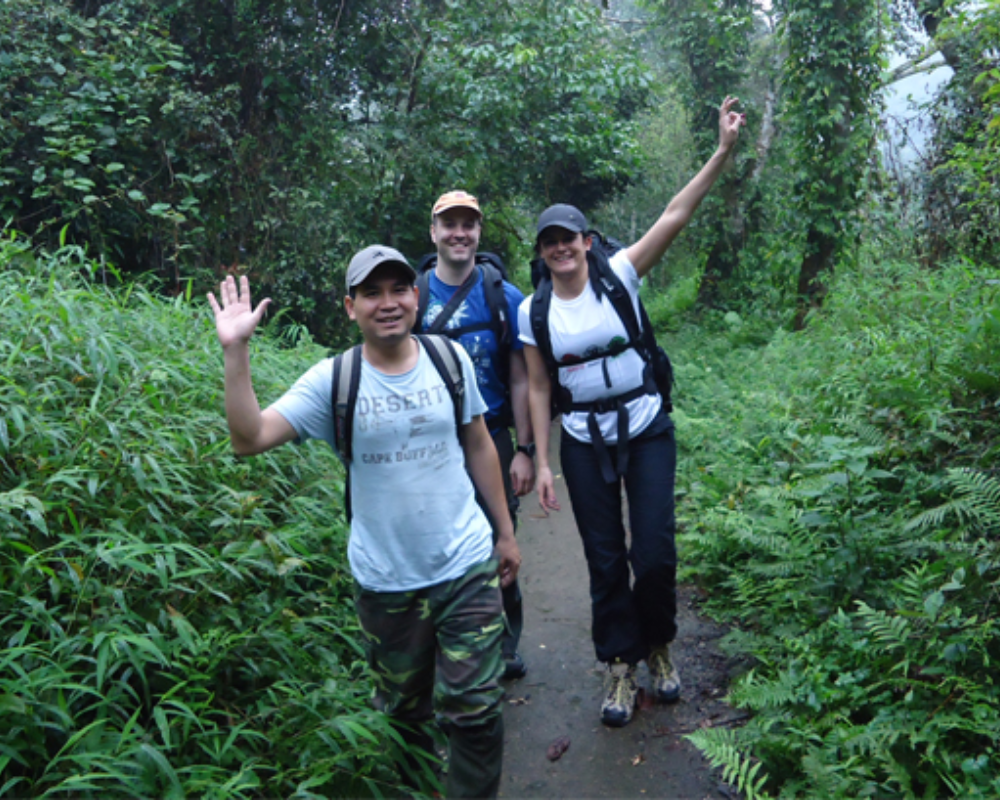 Source: Internet
Back to the time of "bathing naked in the rain"
Heavy rain, high winds, and dark clouds are a difficult challenge for trekkers to find Mother Nature. However, let's stop for a moment, let's admire the gray clouds coming to obscure the sunny blue sky, the flock of birds rushing to find shelter, the torrential rain coming and pulling the lanes. cool wind.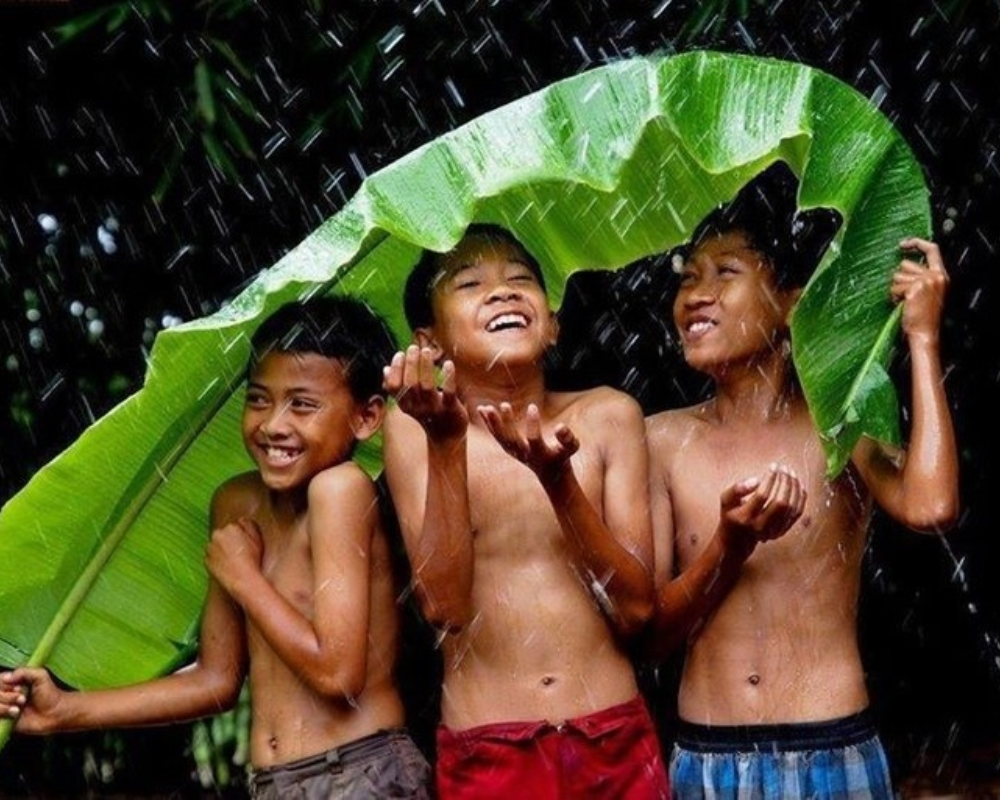 Source: Internet
It would be a pity not to enjoy the fresh air and beautiful view when it rains. Have you tried to enjoy a rain shower like when you were a kid?
"Accidentally" encountering wild animals
Animals are susceptible to the rain, no doubt some will seek shelter when it starts to rain. This is a good opportunity for you to see many different animals. Usually, on dry days, animals detect human-made sounds very quickly and seek to hide immediately.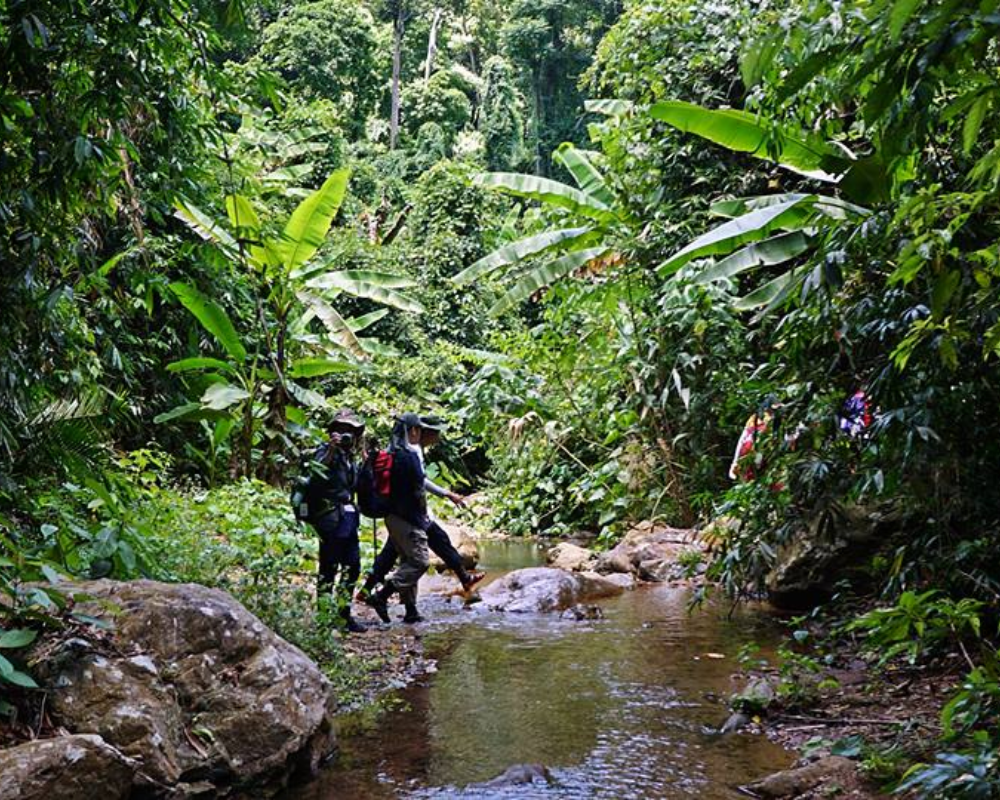 Source: Internet
On the contrary, on rainy days, the sound of falling rain drowns out the noise, so you can easily approach and observe the hiding places of animals from snails, to salamanders, snakes, birds, .. Don't forget to prepare binoculars and cameras. You are free to learn and observe, but do not forget the principles of wildlife protection.
Enjoy the scent of forest land
After a shower, the scent of flowers and the soothing sound of raindrops soothe a troubled mind. The noise of the rain is sometimes soothing and sometimes noisy, the sound of the rain makes us easier to sleep, the fresh, fresh, and refreshing smell after the rain makes the spirit more comfortable.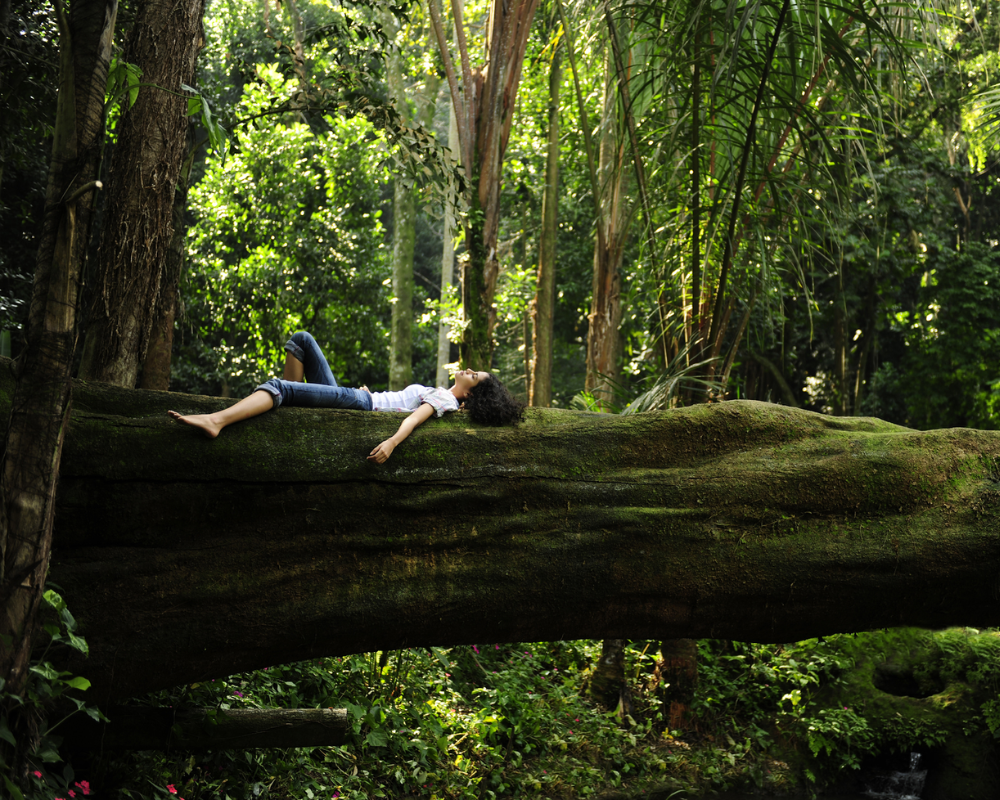 Source: Internet
Fansipan Hiking 1 Day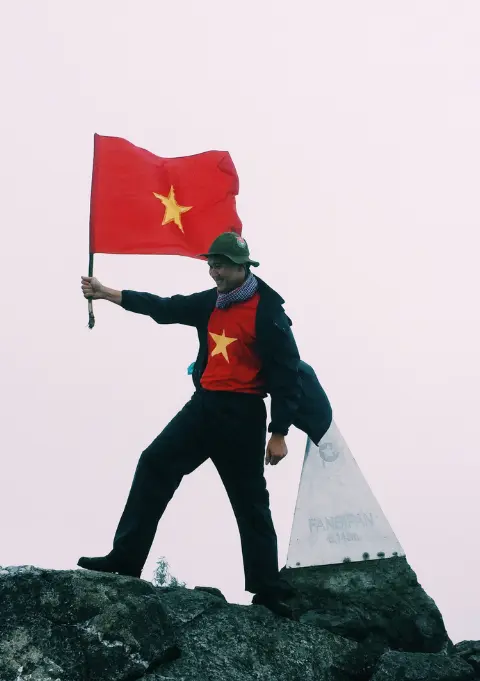 1 day fansipan experience
Moderate to challenging
Cultural immersion & active adventure
Visit Fansipan, highest mountain of Indochina
​Private tours
Vegan-friendly
Fansipan Trekking 2 Days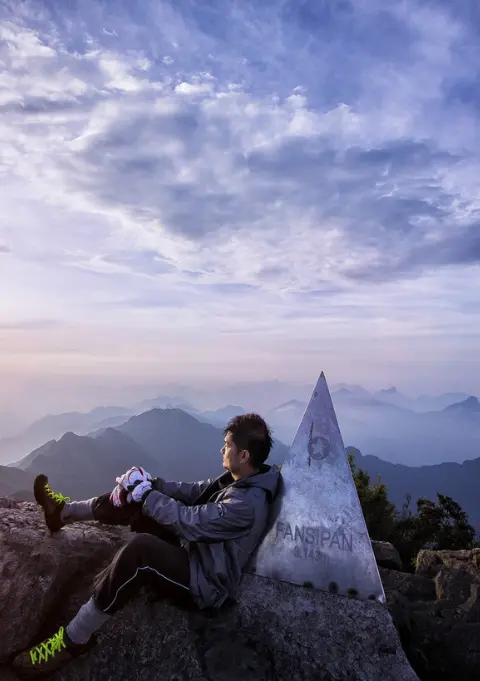 2 days 1 night fansipan experience
Moderate to challenging
Cultural immersion & active adventure
Visit Fansipan, highest mountain of Indochina
​Private tours
Vegan-friendly
Buy Cable Ticket Online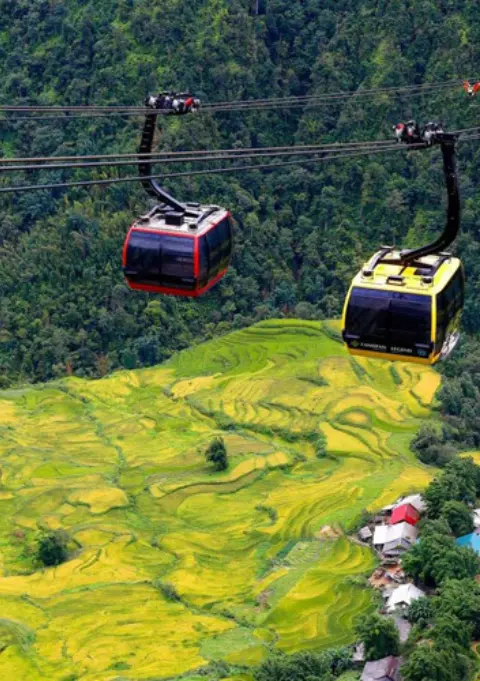 [QR Code] Buy Fansipan Cable Car Tickets Online
Non-refundable
Present your e-voucher
Fixed-day ticket
Admission with voucher
Things you should bring when go trekking in sapa vietnam during rainy season
First, choose an itinerary suitable for a rainy day! A journey that is safe enough and guaranteed to be storm-free in your plans. Once you've chosen a right route with a reasonable departure date, consider preparing the following items – they are reliable companions.
Lightweight raincoat
When it comes to rain, it's impossible not to prepare a raincoat. So how to choose a raincoat?
Surely you cannot use a cycling raincoat to wear when climbing, because it is too heavy, too cumbersome to carry on a journey like this.
Raincoats for climbing and trekking need to be compact and lightweight but still have to ensure the necessary waterproofing to protect you and your luggage from the wetness of the rainy season. There are 2 suggestions for you when choosing a mountaineering raincoat: a compact raincoat and a Poncho raincoat.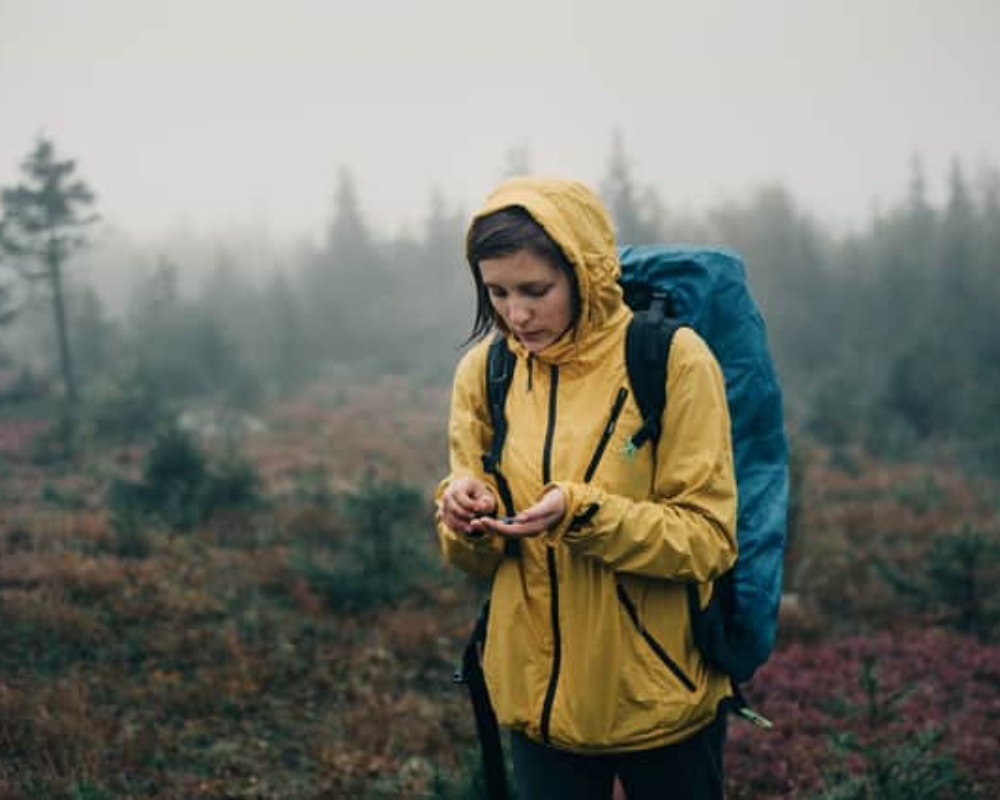 Source: Internet
Waterproof pants
In addition to raincoats, waterproof clothing is also an excellent suggestion to protect you from the rain. However, there are a few things you need to keep in mind when choosing a waterproof suit for your trip.
When choosing a waterproof shirt, choose a shirt with ventilation under the sleeves, it will help you not get wet in the rain but still ensure ventilation when moving. And don't forget to choose the right size shirt is extremely important!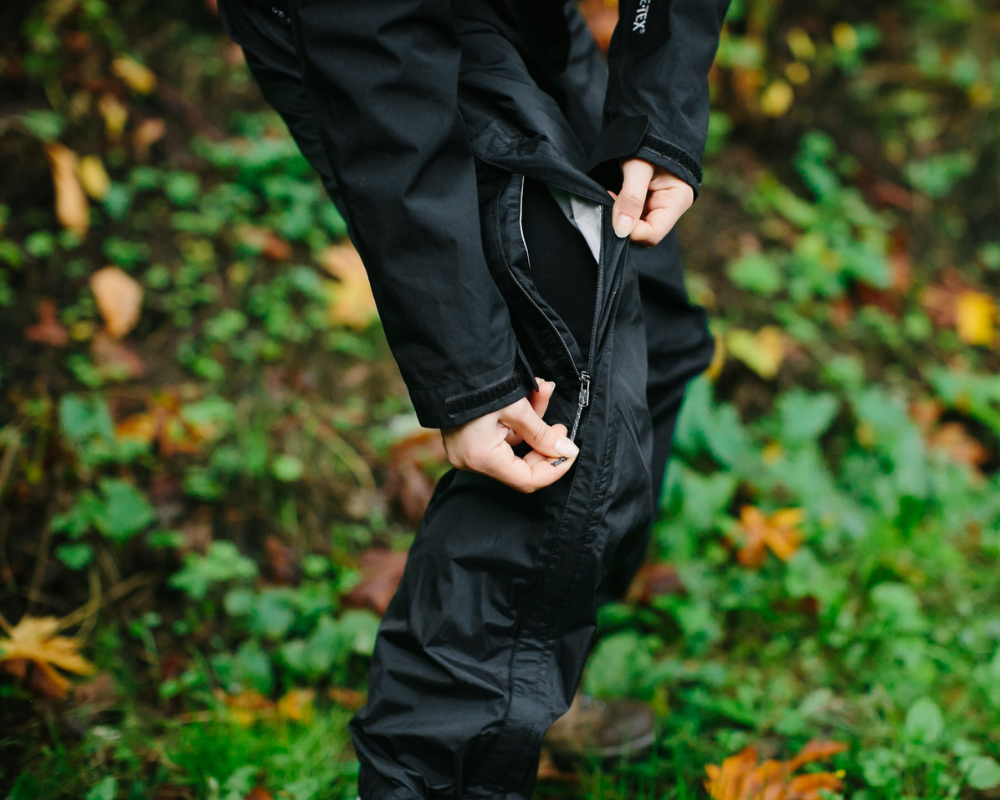 Source: Internet
Waterproof shoes
Waterproof shoes help keep your feet dry during the journey.
As with waterproof clothing, when choosing waterproof shoes for your trip, you should note the following:
The road you take is a road without too many streams, low streams (not too high above the shoe collar) – Because the stream enters the water into the shoes, it is difficult to dry and uncomfortable.
If your route has many rivers and streams, a pair of lightweight quick-drying shoes will be more suitable. Because if it gets wet, it will be more comfortable and scorched faster.
Coupled with the waterproof factor, the shoe's sole is also essential, helping you face a slippery rainy day. If you are still wondering about choosing shoes, please refer to the article: How to choose climbing shoes – trekking to understand better!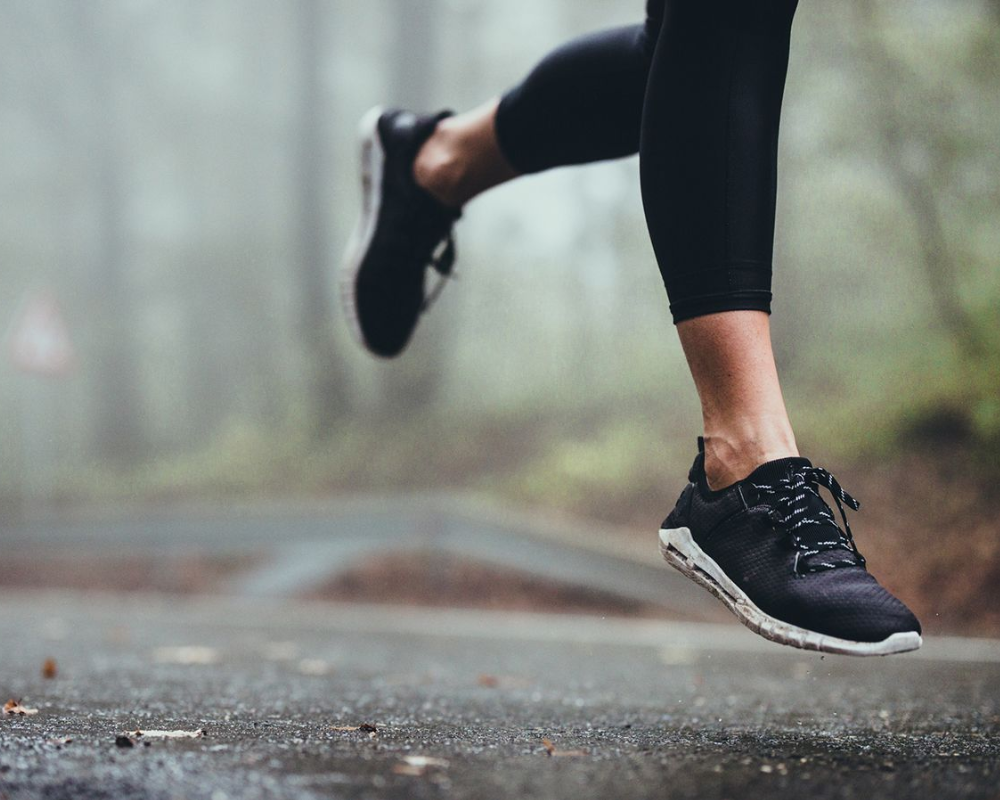 Source: Internet
Footwrap
Footwrap are a tube of waterproof fabric, used at the ankle, around the leg, over the leg of the pants and the collar of the shoe.
During the rainy season – the season of dampness, it is also the breeding season of insects, leeches, squeegees, etc. The use of footwrap is to prevent them from entering the pants from the trouser leg.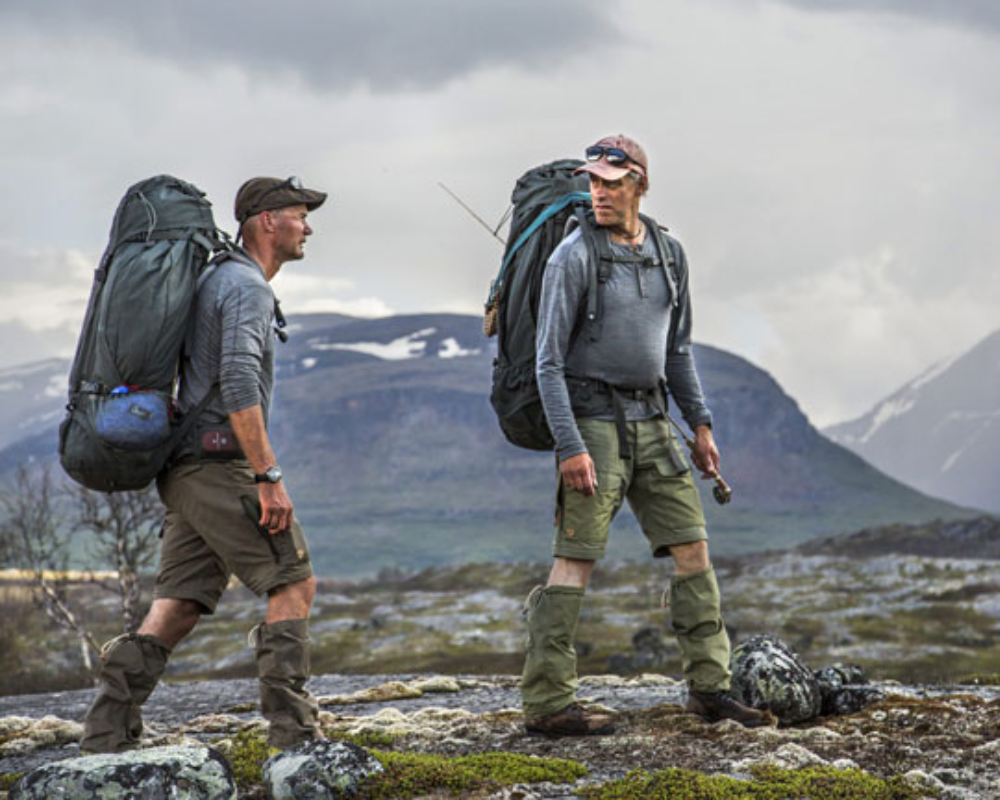 Source: Internet
At the same time, when it rains heavily, the rainwater has the ability to seep back from the trouser leg, causing discomfort, increased friction, easy blistering or friction irritation in the legs, using footwrap is an effective measure to prevent this problem.
Raincoat backpack
Raincoat – waterproof clothing – waterproof shoes – footwrap: All of the above have helped you stay dry and comfortable in the rainy season. And a backpack raincoat is a climbing item that will protect your luggage from this wetness.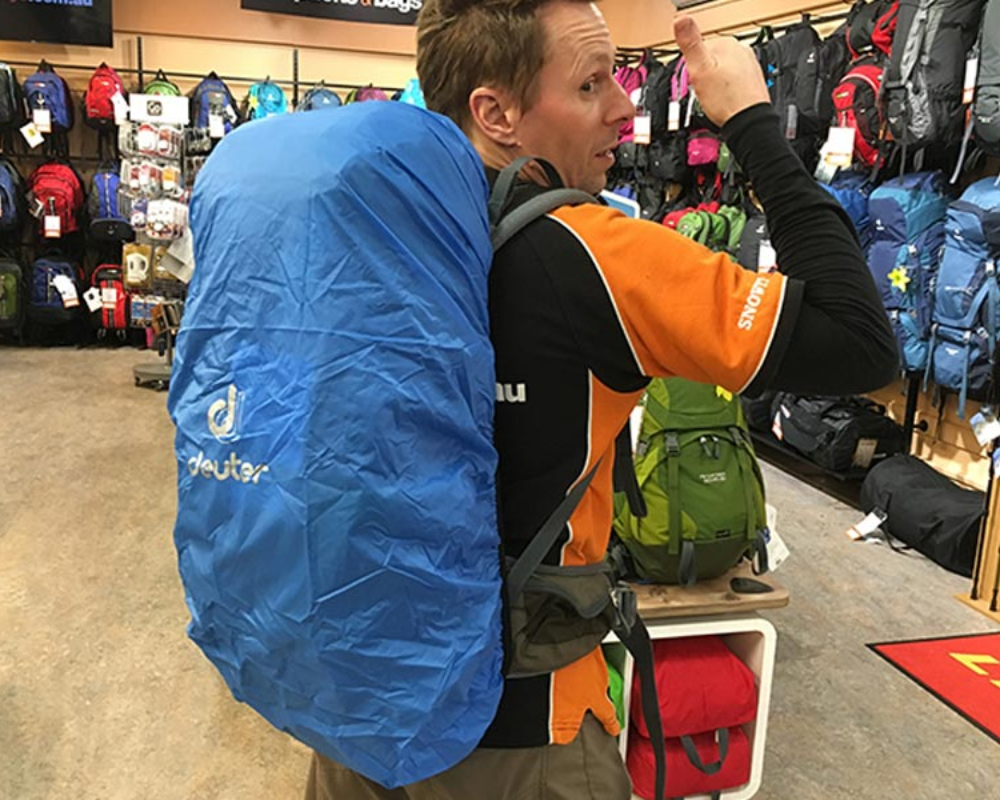 Source: Internet
Usually, the backpack will be accompanied by a specialized backpack with the right size for that backpack. But if your backpack does not have or you have lost it, when buying again, remember to note the size, there will be sizes such as: 35 liters, 45 liters, 55 liters and 70 liters.
Waterproof dry bag
Some items such as clothing, electronics, cameras, phones, etc. are very sensitive to moisture. Easy to get wet when walking in the rain for a long time. So put them in waterproof dry bags, both to help organize your luggage neatly and to protect them from getting wet due to prolonged rains.
.
Trekking in Sapa on rainy days is an unforgettable experience in life. If there is a day, you catch a rain in the land of fog, don't be discouraged but make the most of every moment in this beautiful town of Sapa!
However, trekking in the rainy season also has many potential dangers, you need to be well prepared in terms of knowledge, fitness, skills and equipment before deciding to participate. Refer to some of the thí articles to prepare well for trekking!
If you are interested in our trekking tour, contact us right now for more information!
Sapa 1 Day Tours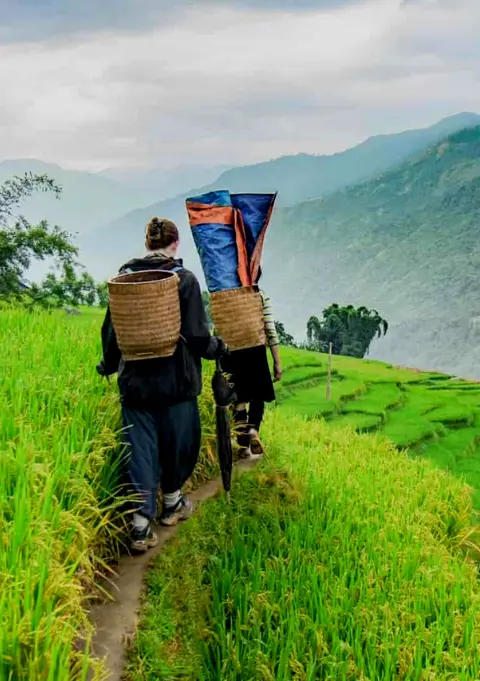 1 day experience
Moderate to challenging
Cultural immersion & active adventure
Rice fields, valleys & villages
​Private tours
Vegan-friendly
Sapa 2 Day Tours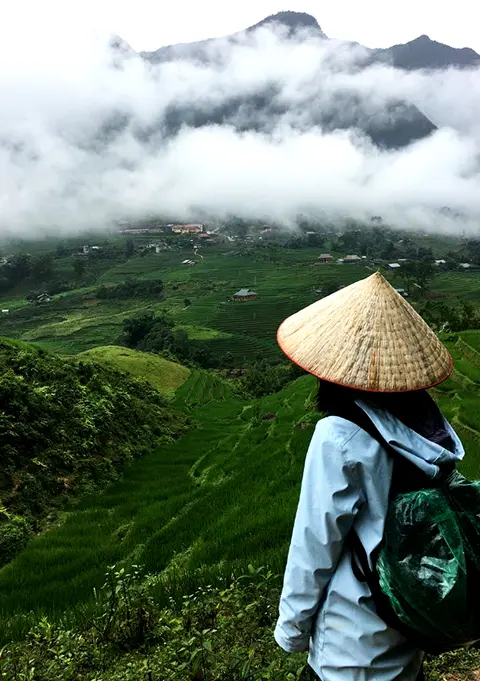 2 days 1 night experience
Moderate to challenging
Cultural immersion & active adventure
Mountains, valleys, rice fields and villages
​Private tours
Vegan-friendly
Sapa 3 Day Tours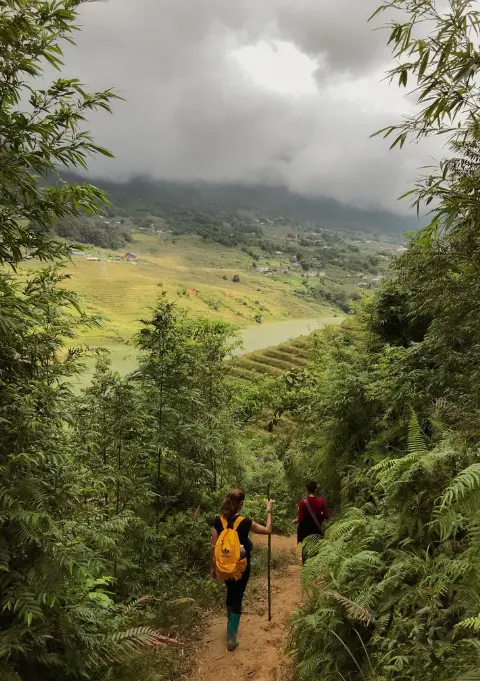 3 days 2 night experience
Moderate to challenging
Cultural immersion & active adventure
Mountains, valley, rice fields & villages
​Private tours
Vegan-friendly
Sapa 4 Day Tours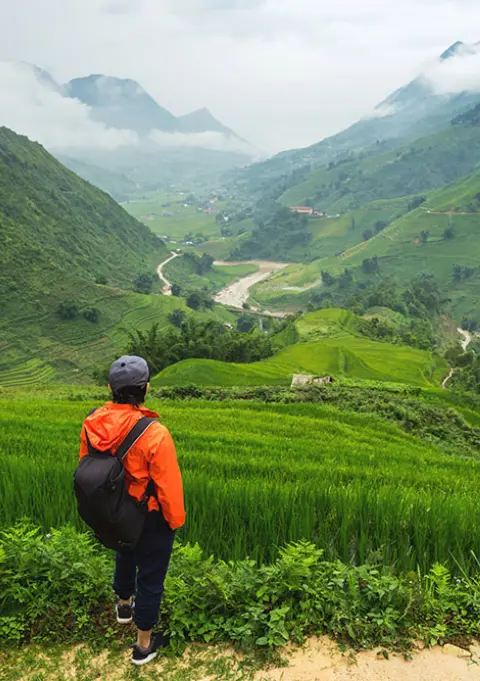 4 days 3 night experience
Moderate to challenging
Cultural immersion & active adventure
Mountains, valleys, rice fields & villages
​Private tours – Less Touristic
Vegan-friendly