Sapa is not only attractive to visitors with terraced fields of ripe rice color or quaint villages around the Northwest mountains, it is also an ideal destination for those who love to explore, especially while trekking. If this is your first time experiencing Sapa Trekking, please refer to the detailed instructions below for the best Sapa trekking tips!

Source: Internet
When should I go trekking to Sapa? Trekking tour sapa review
Choosing the right time will make your trip more complete and perfect. Sapa has the nuances of a temperate country, with a humid subtropical climate. Summers are usually quite cool and winters are cold. Here are a few suggestions for the ideal time for you to choose for your upcoming journey:
From September to November is the best time to go trekking in Sapa: ripe rice season, beautiful cloud hunting opportunities, moderate cold weather and no rain.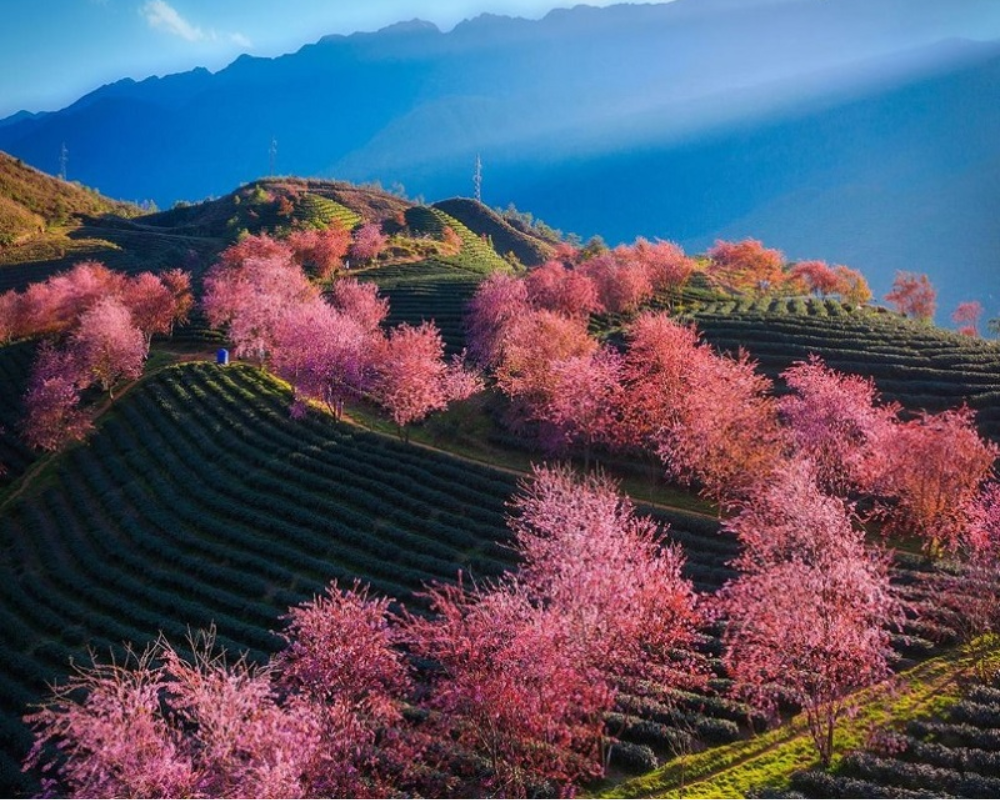 Source: Internet
In addition, in the summer months (from May to August) is considered the rainy season in Sapa, so the road is often very slippery, making it difficult and dangerous during trekking.
How can I get to Sapa
From Hanoi, you can choose 2 popular ways to travel to Sapa town, which is the choice of taking a bus or traveling by train. To help you have a more objective view, in today's article I will compare these two ways of moving:
By train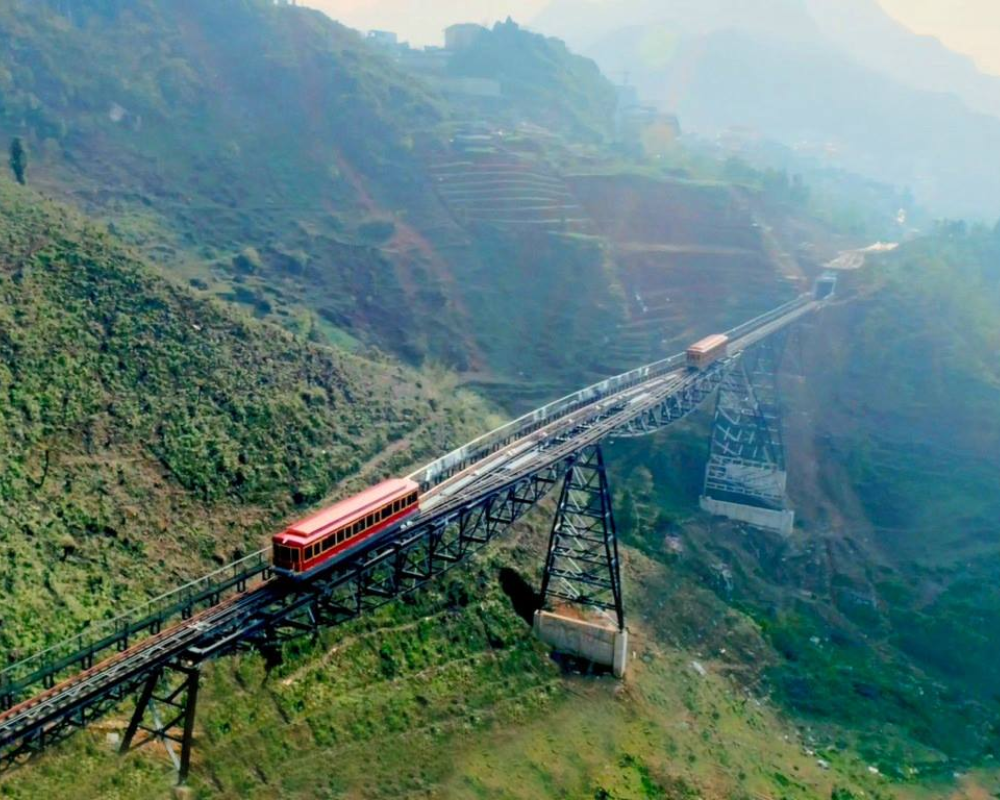 Source: Internet
The price will be higher than traveling by bus
Clean, quiet and good service
You can choose from a comfortable chair or bed
Comfortable space, spacious enough
The sound of the tracks will sometimes wake you up at night.
After arriving at Lao Cai station, you will have to travel by bus to reach Sapa town
Travel time is about 7-9 hours
By bus
Source: Internet
Fares are much cheaper than train
You can choose between a seat or a car with a bed
However, you will not be able to lie down comfortably so it will be more difficult to sleep when traveling by bus
No restrooms (cars will stop at rest stops along the way)
Travel time only takes about 5-6 hours
5 Best Sapa trekking tips you should know
1. What should I prepare?
Source: Internet
It is very important to prepare all the necessary items for the trip. Because in the process of moving, there are roads that will be very wild, so it will be difficult for you to find shops or services when needed. Here is a list of Sapa trekking items that you should prepare:
2. Necessary trekking things
Hiking shoes
Climbing stick
Camping tents, pins and stakes
Sleeping bag
Flashlight
Stickers Thermostats
Sleeping bag lining
Travel backpack
Maps, GPS navigation tools
3. Clothes, shoes
Waterproof wind jacket
Sunscreen (if going in summer)
Nightwear (comfortable material, long-sleeve clothing is recommended)
Clothes to wear for trekking (soft, quick-drying material is preferred)
1 pair of sandals when at the campsite
Hiking shoes
4. Food and drink
Instant sausages, cakes, bread, pate, cold meats, dry food
Filtered water, mineral salt water or glucose water when you lose strength
5. Personal belongings
Personal papers
Stickers Thermostats
Toiletries: towel, brush, toothpaste
Medicines: pain relievers, abdominal pain relievers, antiseptics…
First aid equipment: bandages, cotton, scissors, ego…
Insect spray, anti-squeeze
Sunscreen
Sapa trekking tips for best routes
Sapa town – Cat Cat village – Sin Chai village
Itinerary: Sapa town – Cat Cat village – Sin Chai village – Sapa town
Time: during the day
Trekking distance: 7km
Level: easy
Type: Sapa 1 day trek
The travel schedule is as follows:
From the center of Sapa town (ancient church) you move to Cat Cat village, about 2.2km from the church. After coming to Cat Cat village, you buy tickets to enter the resort and then walk (mainly the stairs) to go inside to visit as well as rest.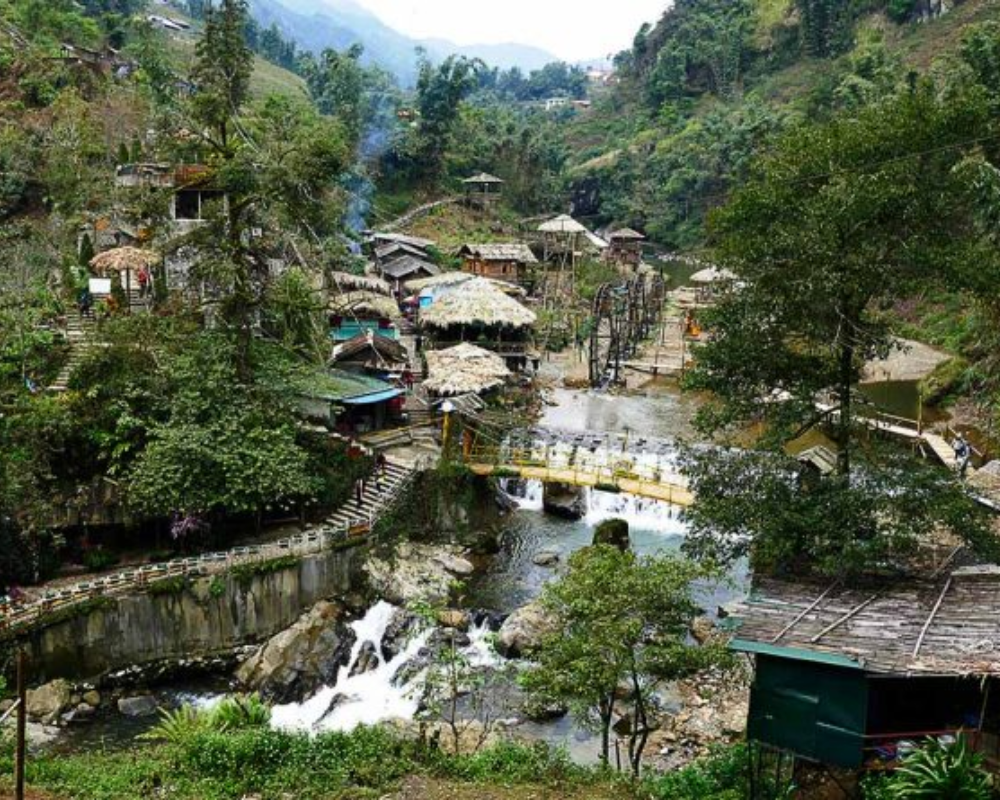 Source: Internet
From Cat Cat village, move in the direction of Muong Hoa valley about 3km through terraced fields to reach Sin Chai village. Unlike Cat Cat village, Sin Chai village has not been developed in terms of tourism, so it is still quite wild and few people know about it. Here you will have the opportunity to admire the traditional wooden houses built with the wood of Po Mu.
After visiting Sin Chai village, continue the journey to the center of Sapa town. End of the day trekking in Sapa. This is considered the easiest trekking route and is very suitable for first-time trekkers.
If you are starting trekking, this is the best treks in Sapa for you.
Sapa – Love Waterfall – Silver Waterfall – Y Linh Ho – Ta Van
Itinerary: Tram Ton – Love Waterfall – Silver Waterfall – Cat Cat village – Y Linh Ho – Lao Chai – Ta Van – Sapa town
Time: 2 days 1 night
Trekking distance: 20-30km
Level: Moderate
The travel schedule is as follows:
Day 1: Sapa – Tram Ton – Love waterfall – Silver waterfall – Cat Cat village (Homestay)
Around 9:30, start moving to Tram Ton (should go by motorbike or taxi to save time. This journey will start from Tram Ton – the highest pass road in Vietnam with an altitude of 2047m. trekking about 1.1km along the Golden River to Love Waterfall. After visiting, we will move to Silver Waterfall (by car).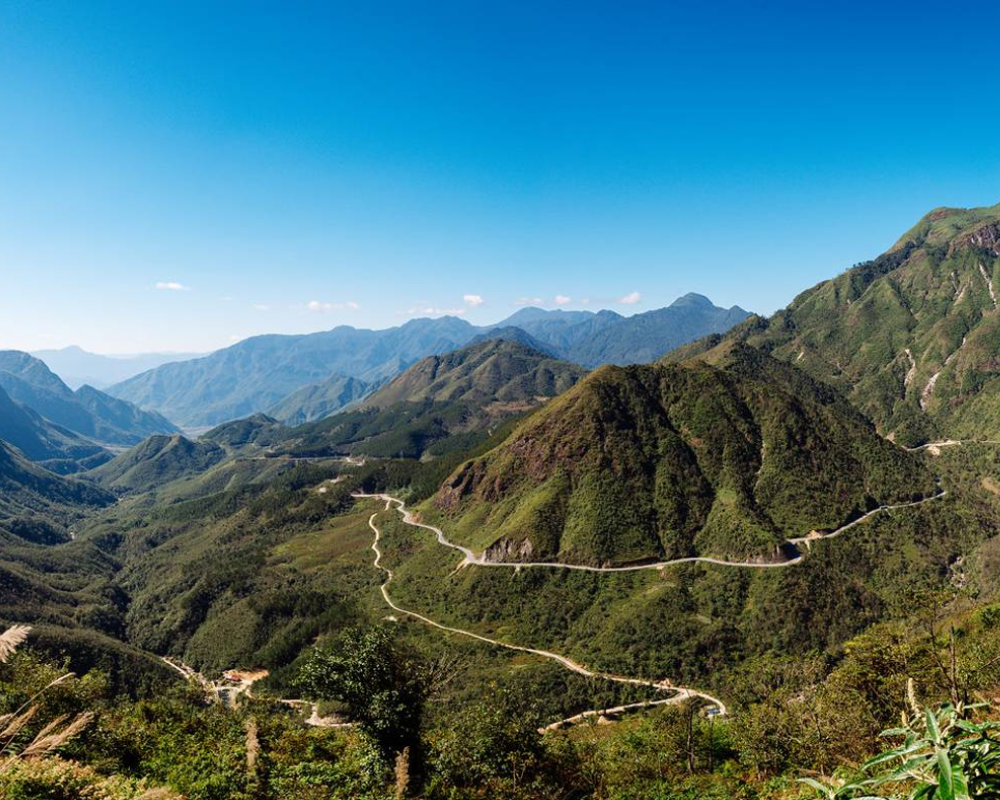 Source: Internet
From Silver Waterfall, go down Muong Hoa valley towards Sin Chai village – where the Black H'mong live. Here you will rest and have lunch then move to the Homestay. This is also where you will spend the night in a homestay.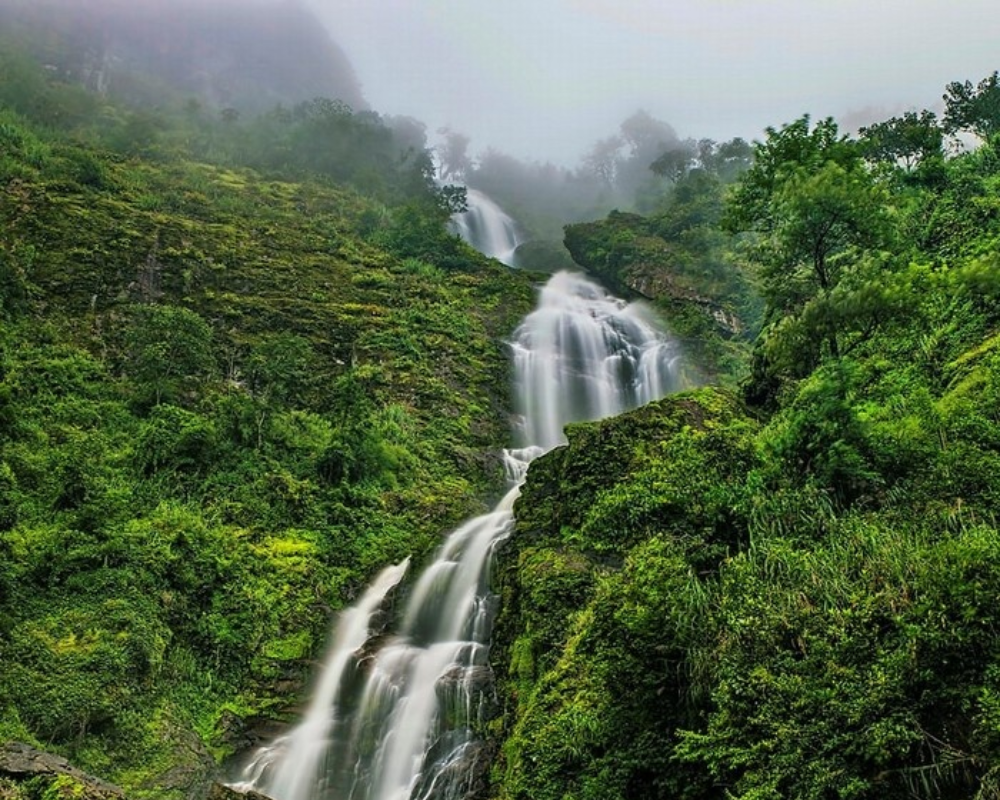 Source: Internet
Day 2: Cat Cat village – Y Linh Ho – Lao Chai – Ta Van – Sapa town center
Wake up at 6 am, have breakfast and prepare things to go to the center of Sapa town. On the way to trekking, I will stop by Y Linh Ho in Lao Chai and Ta Van village. The road at this time will have a bit of a zigzag road, but it's not too difficult!
The porter will show you the way down the valley to the beautiful suspension bridge. Here you will see the Golden River and the waterfall from afar. Continue trekking up the hill and visit the ripe rice fields of Y Linh Ho village, Lao Chai. Find yourself a flat, airy place to rest and have lunch!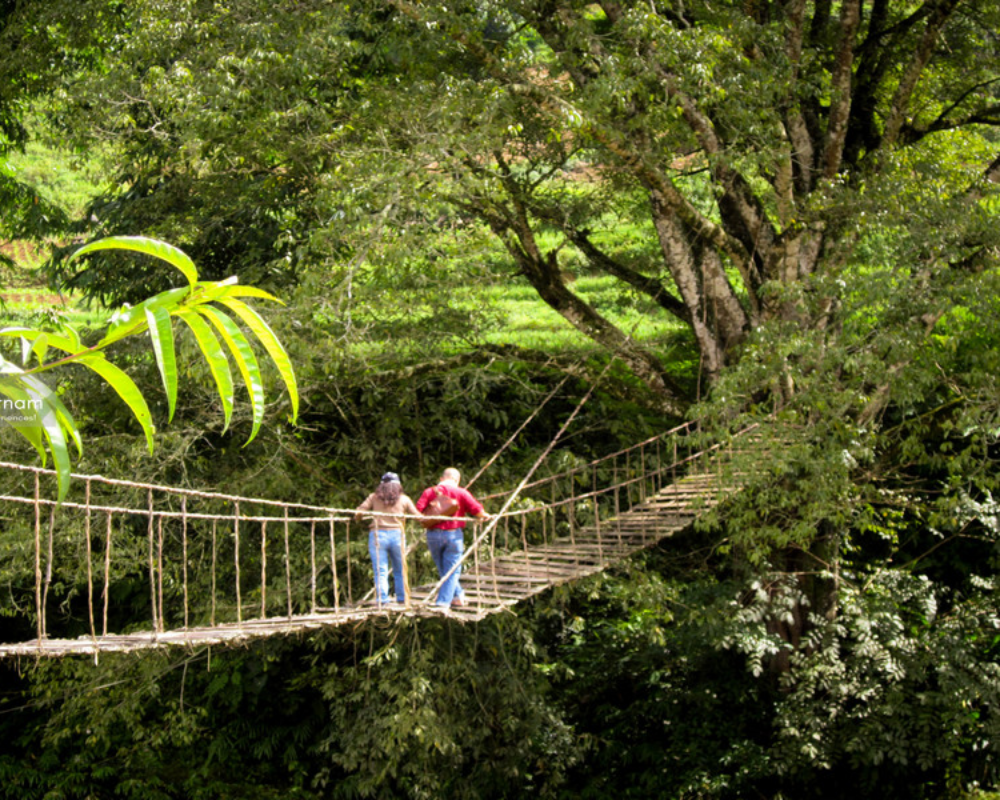 Source: Internet
In the afternoon, continue trekking to Ta Van village – the village of the Mong, Red Dao and Giay ethnic groups. After sightseeing and learning, you start moving to Sapa town with a distance of about 5 km. With this Sapa trekking map suggestion, you will be able to explore more destinations in this foggy town.
Sapa town – Ta Phin village – Ta Giang Phin – Sapa
Itinerary: Sapa – Suoi Ho – Ma Tra village – Ta Phin – Phin Ho – Lu Khau – Suoi Thau – Kim Ngan – Ta Giang Phin – Sapa
Time: 3 days 2 nights
Trekking distance: 43km
Level: Hard
The travel schedule is as follows:
Day 1: Sapa – Ma Tra – Ta Phin (14 km)
Around 9:30, start moving from Sapa church to Ma Tra village. On the way, you will see picturesque terraced fields. After coming to Ma Tra village, you can stop to rest and have lunch before moving on to Ta Phin village.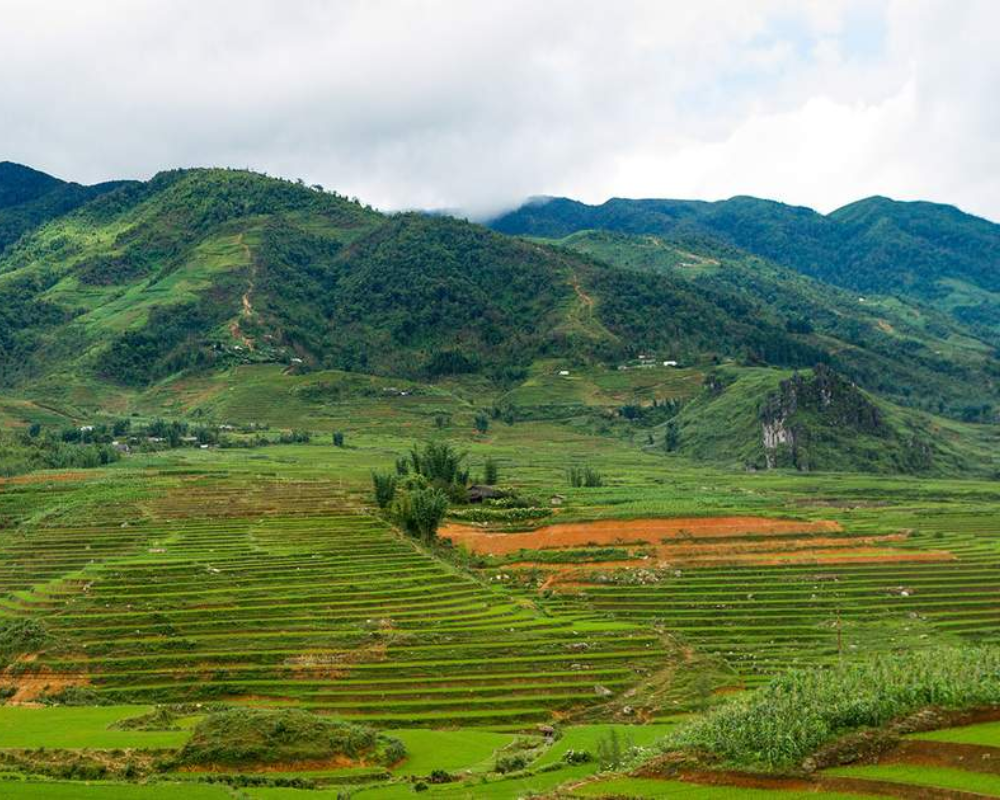 Source: Internet
Day 2: Ta Phin – Phin Ho – Lu Khau – Suoi Ho – Suoi Thau (17km)
Around 7am wake up, have breakfast, rest and clean up luggage to continue the journey on the 2nd day with the first destination is Phin Ho village located at the border between Ta Phin and Khoang villages. This journey will take about 2.5 hours and passes through hills, valleys, forests and rice terraces.
After coming to Phin Ho village, you will rest and have lunch here. Then continue downhill through the rice fields to come to Lu Khau village – this is where the Red Dao and Hmong live. Don't miss the chance to visit the salmon farm here!
Then continue to go through the asphalt road to reach Suoi Thau village in the late afternoon. Here you will stay overnight in a homestay, have dinner and rest.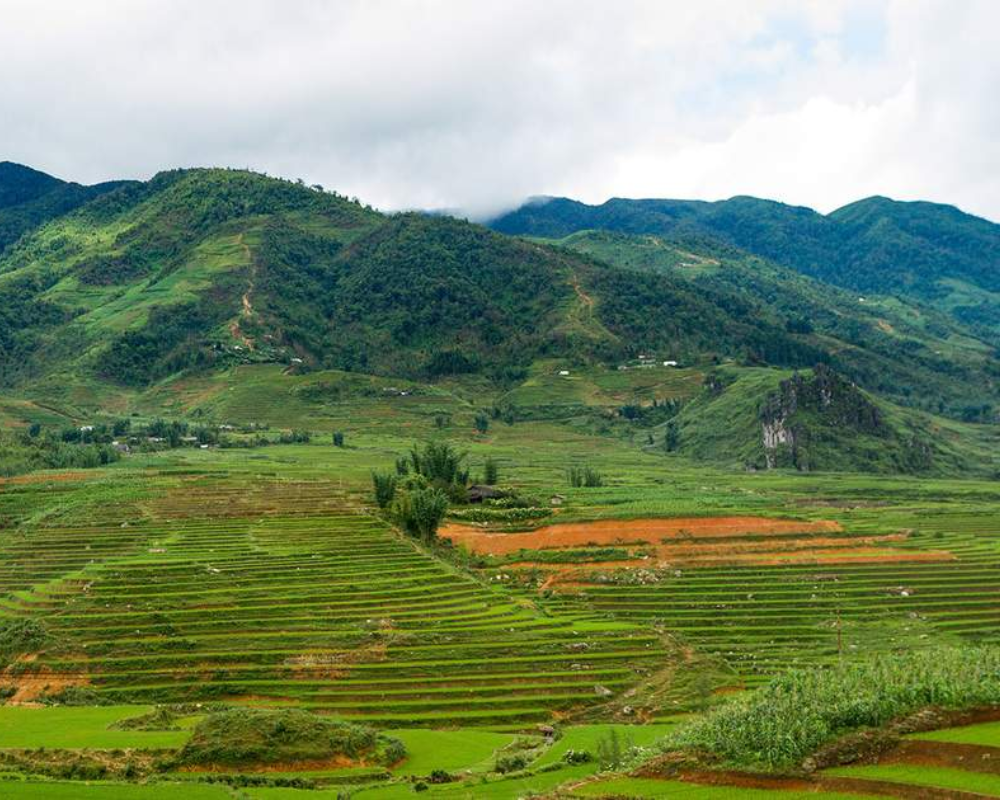 Source: Internet
Day 3: Suoi Thau – Kim Ngan – Ta Giang Phinh – Sapa (12 km)
In the morning, you will take a tour around Suoi Thau area – where you will witness the daily life of the Red Dao people. After this village, you will come to Gia Thau village to admire the terraced fields. Then come to Kim Ngan village for lunch.
After lunch, you will follow a short uphill path to Ta Giang Phin village, which takes about 1 hour. Here, you will visit the house of a blue Hmong to learn about the difference of their customs and traditional costumes from the Red Dao and the Black Hmong.
Then move to Sapa town center. Because this Sapa trekking trip often has to travel a lot with time, if you are too tired, you can choose to go by motorbike taxi to the town center!
Should I rent a tour guide?
The guide is the one who will show you the way and introduce you to the trekking routes. Porter is the porter of your belongings during the journey. Most Porter are usually locals so they will be very knowledgeable about the terrain. In some places, the Porter will also act as a guide as well as a cook for the whole group if your trip lasts for a day. Trekking in Sapa without a guide may be very difficult and dangerous for you.
If you choose to go on a Sapa Trekking tour, you do not need to worry too much about this because the Sapa tour companies will provide a Porter (3 guests/porter) and a guide.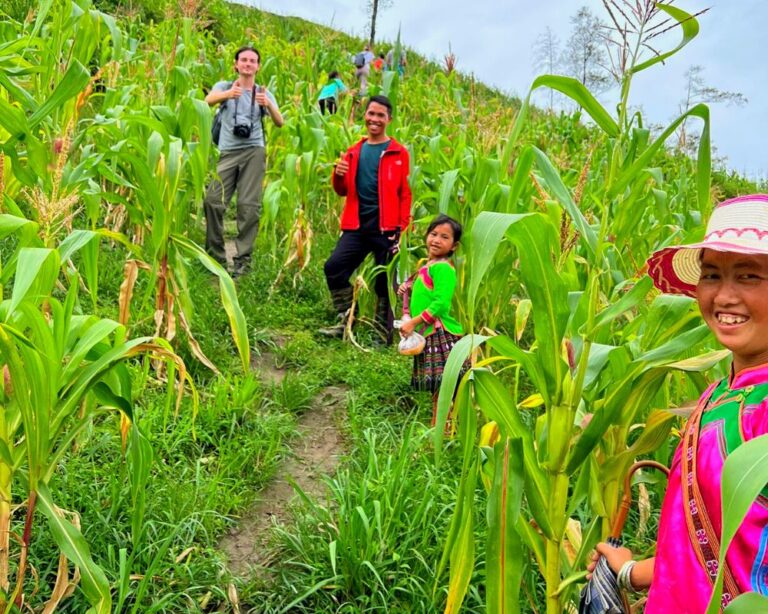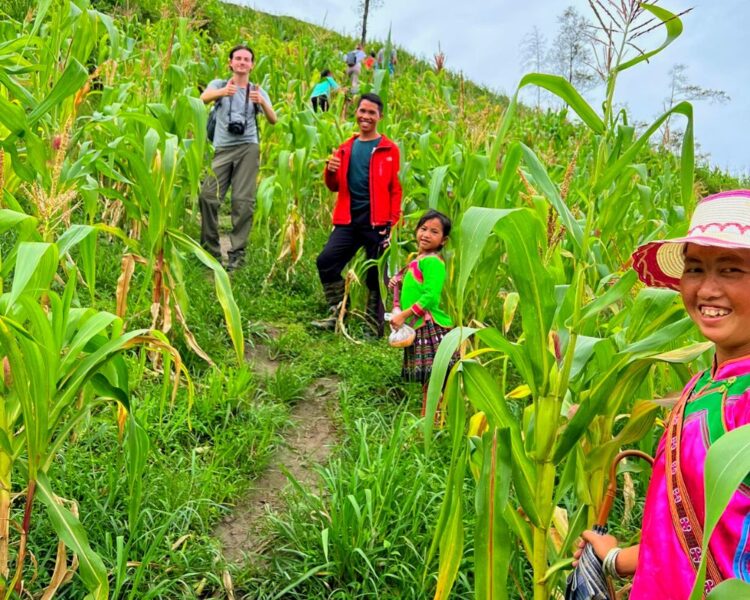 However, if you plan to go trekking in Sapa on your own, hire local porters so that they can pay for the travel routes and assist in carrying things.
Click here for more information about some best Sapa trekking routes
Where can I stay when I go trekking?
With treks in Sapa for many days, you can choose to stay overnight at the trekking sites by sleeping in a camping tent. However, some places will not allow overnight camping, that's why you will have to stay at Sapa homestay trekking.
Most of them are in famous trekking places in Sapa such as Ta Phin, Lao Chai, Ta Van or Y Linh Ho villages. There are Sapa trekking homestays with affordable prices for you to stay overnight. Of course, staying in a homestay will not be as beautiful and comfortable as staying at a hotel. However, this is an opportunity for you to learn about the culture, customs and mingle with the lives of the people here and there!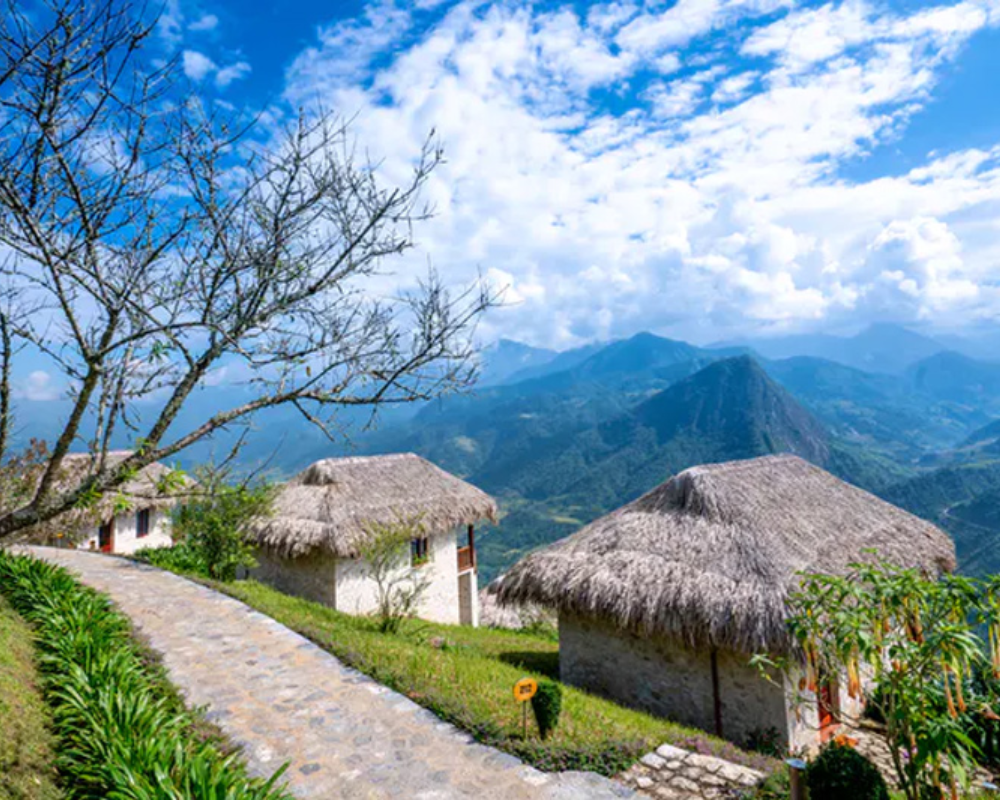 Source: Internet
If you want to have interesting experiences in Sapa, try once to go trekking in Sapa! Hope the above information will bring you useful information. Follow us to learn more Sapa trekking tour from Hanoi and Sapa trekking tour review.