Recently updated on March 25th, 2023 at 07:53 am
January is the perfect month to go trekking in Sapa, Vietnam. With its mild and pleasant climate, temperatures range from 16°C and are ideal for outdoor activities such as hiking and exploring.
The scenery is breathtakingly beautiful; lush green rice paddies line the rolling hills, while winding dirt roads and towering limestone karsts provide
What is Sapa and why should you trek there in January?
Sapa is a breathtaking mountainous region located in northern Vietnam, known for its stunning landscapes, endless trekking paths and charming villages.
The area has been inhabited by ethnic minorities since the 8th century and many of their customs have been well-preserved throughout time.
The climate in Sapa in January is mild and pleasant, with temperatures ranging from 10-17 degrees Celsius.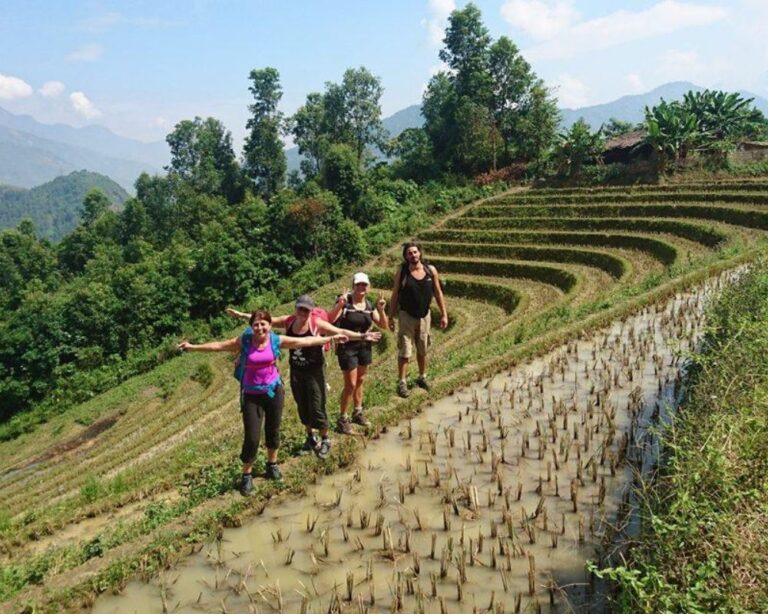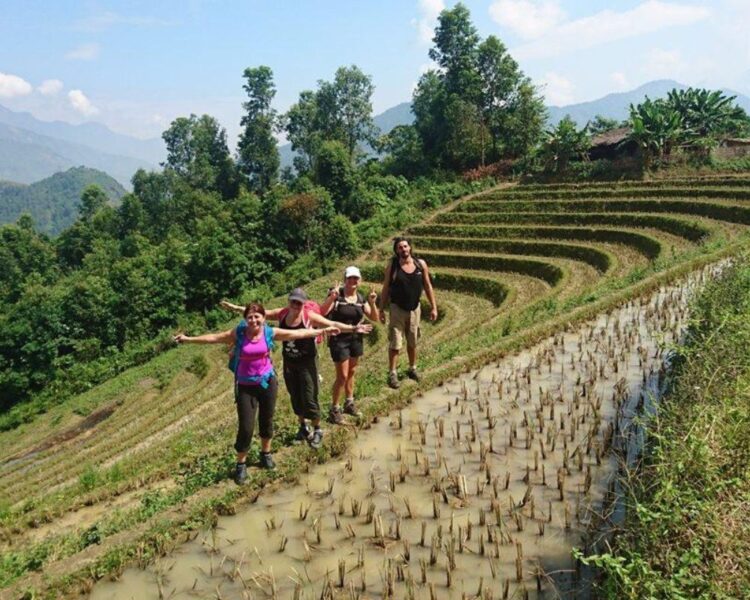 The dry season also means there's less humidity, fewer insects and a higher chance of clear days.
This makes it the perfect time to explore the area's picturesque views and take advantage of the great trekking trails, many of which are nearby villages where you can get a taste of authentic Vietnamese culture.
Additionally, day light hours give visitors enough time to fully experience all that Sapa has to offer.
Sapa offers something for everyone – from its breathtaking mountain views to its lush rice terraces that have been carved into the hillside; it's an ideal destination if you want to experience nature as well as culture alike.
Furthermore, there are plenty of places to enjoy some traditional Vietnamese cuisine or visit one of the many hot springs that are hidden away in more remote areas!
All in all, with its stunning landscapes, rich cultural heritage and plethora of activities; Sapa provides an unforgettable experience for anyone looking for adventure during the month of January!
Sapa Weather in January
In January, Sapa offers mild and pleasant weather that is ideal for trekking. The average temperature in the region during this time of year is between 10-17 degrees Celsius, while the average low can reach as low as 5 degrees Celsius.
There's also a chance of rain, so make sure you're prepared with a waterproof jacket and other appropriate clothing.
On clear days, visitors can expect stunning views of the surrounding mountains and valleys in all their glory.
The sunsets here are especially beautiful and romantic, so don't forget to bring your camera!
During this time of year, daylight hours are limited so plan your activities accordingly and leave enough time to enjoy some of the great restaurants and cafes around town.
The dry season in Sapa lasts from October through April, meaning there's less humidity and fewer bugs than in other months.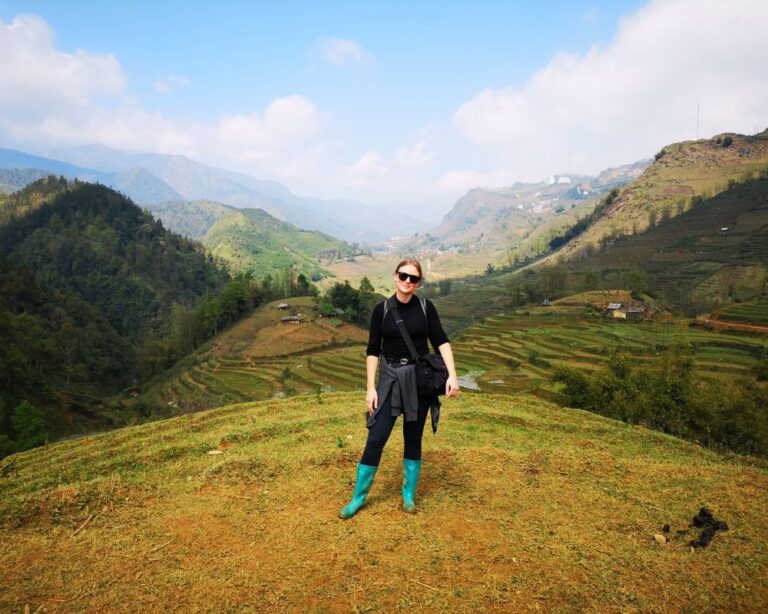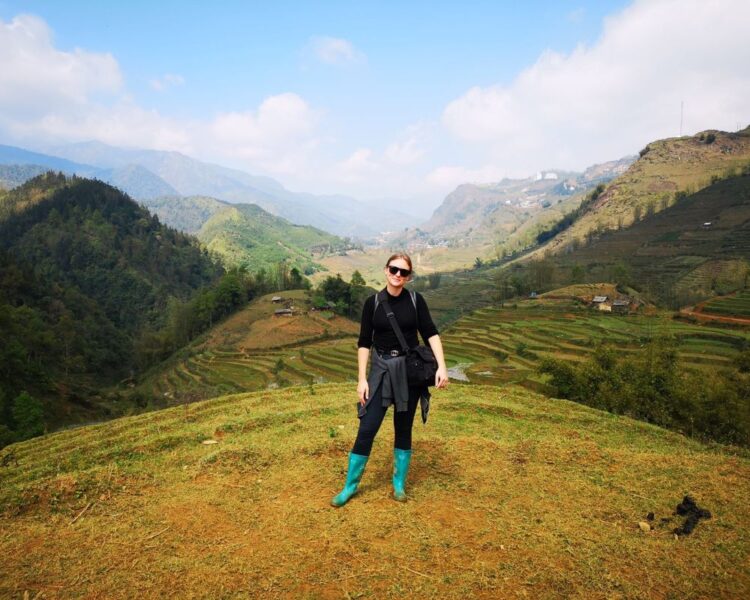 However, despite the temperate climate, you should still take all necessary precautions when trekking – wear appropriate layers to stay warm at night and carry plenty of water for hydration during the day. Additionally, be aware that some trails may be slippery or muddy due to recent rain.
Sapa's lush landscape allows visitors to explore multiple different terrain types during their visit – from mountainous hiking trails to rice terraces carved into the sides of hillsides – making it an ideal location for anyone looking for a diverse experience during their trekking holiday.
From villages where you can experience local culture to natural hot springs hidden away in remote areas, there's something special waiting around every corner!
What to expect on the trekking journey
For those looking to explore the breathtaking mountainous region of Sapa in January, there are plenty of trekking opportunities to experience.
Depending on the routes chosen, visitors can expect to come across stunning views of the surrounding landscape, rolling hills covered with lush vegetation, and quaint villages that are filled with unique culture and traditions.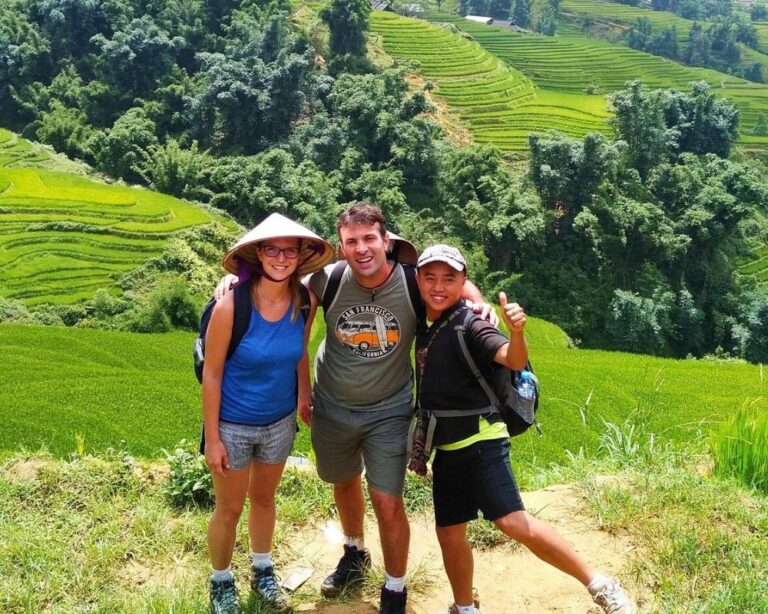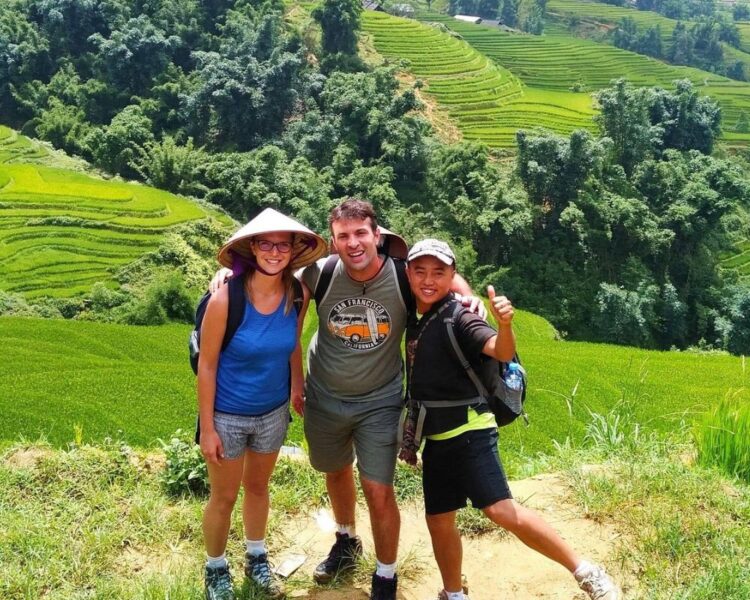 The most popular trekking paths take visitors up mountain trails towards viewpoints that offer truly spectacular vistas.
Some trails also lead to nearby villages where visitors can learn about local customs and get a taste of authentic Vietnamese cuisine.
No matter what route is taken, it's important to be prepared for a range of terrain – from flat plains dotted with rice paddies to steeper inclines when heading up hillsides.
For those who want a bit more adventure during their journey, Sapa also offers some hidden hot springs that are tucked away in remote areas of the region.
These natural wonders provide an amazing opportunity to relax and enjoy the peace and serenity of nature.
Additionally, for those looking for an overnight stay, there are many camping sites around Sapa which provide great spots for stargazing under clear night skies.
No matter what type of terrain is encountered during the trekking journey in Sapa, one thing will remain constant: the sheer beauty and magnificence of its landscapes.
From lush valleys framed by towering mountains, to winding rivers and peaceful waterfalls cascading into ethereal pools; no matter where you go in Sapa it is sure to leave you in awe.
Furthermore, along with its natural beauty comes a wealth of cultural experiences – from traditional villages perched on hilltops where one can enjoy local cuisine or learn about artisan crafts; this region has something special waiting around every corner!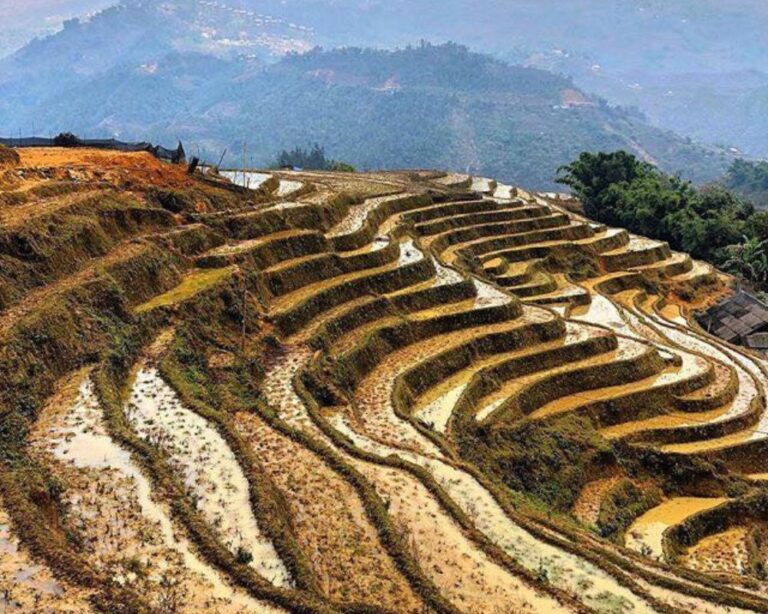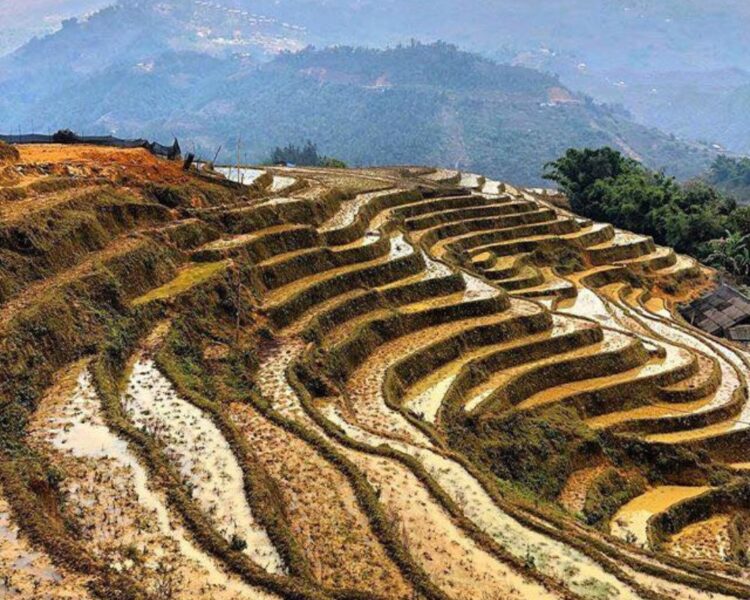 So if you're looking for an unforgettable experience during your January trip to Vietnam then consider taking a trek through Sapa – whether it's a day-trip or multi-day excursion; there is nothing quite like exploring this remarkable region on foot!
With its breathtaking scenery that ranges from picturesque valleys to towering mountains; idyllic villages filled with culture; and beautiful hot springs tucked away in secret locations – this journey will surely inspire everyone who takes it!
The different villages that you will visit along the way
When trekking through Sapa in January, visitors will be able to explore a range of diverse villages along the way. Depending on the route taken, there are several quaint villages that can be experienced.
For instance, Ta Phin Village is set in a beautiful valley and is home to the Red Dao ethnic minority who are known for their vibrant clothing and weaving techniques. Here, travelers can see firsthand how locals live and learn about the various customs and traditions of this culture.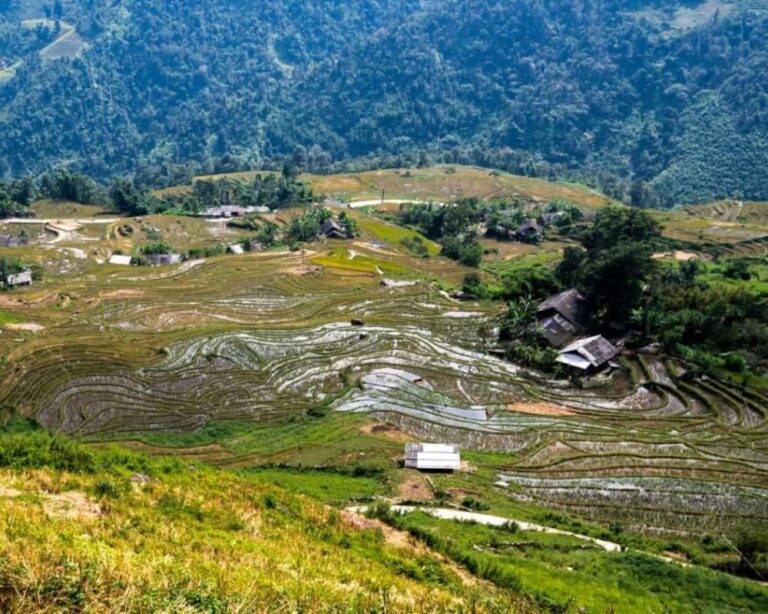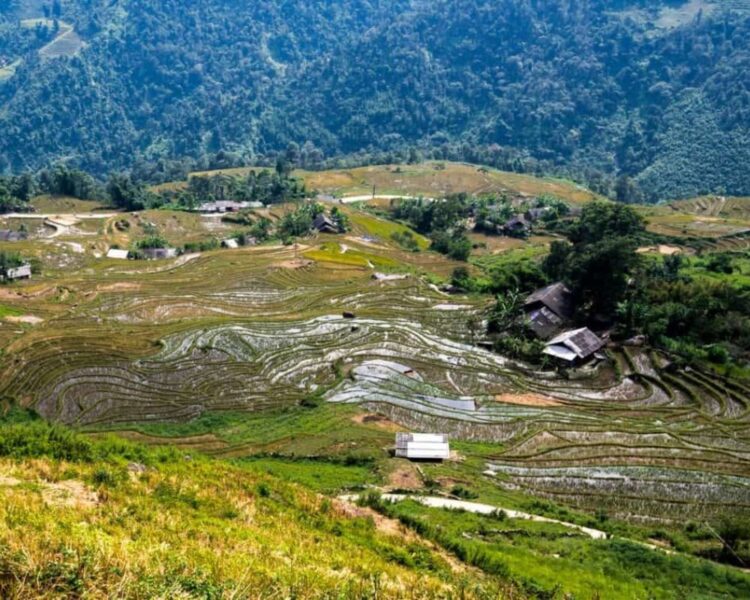 Additionally, Muong Hoa Valley offers stunning views of terraced rice paddies cascading down the sides of mountains, as well as plenty of opportunities to meet local people who are friendly and hospitable.
Bac Ha Market is another great stop during a trek in Sapa as it gives visitors a unique insight into the life of mountain people.
Here you can wander around and browse through an array of goods being sold by locals – from fruits and vegetables to handmade crafts; all while learning about traditional customs like bartering which is still practiced by many villagers today.
Finally, Lao Cai City offers a unique cultural experience with its French-style architecture that dates back to the colonial period.
Here visitors can visit temples such as Quan Thanh Temple or explore markets like Dong Xuan Market which provides a great opportunity to interact with locals selling various goods from clothes to food items. As well as these historical sites, Lao Cai also has some interesting modern attractions such as cafes where travelers can take a break from their journey and enjoy some delicious snacks or drinks.
In conclusion, trekking through Sapa in January provides an amazing opportunity to explore an array of different villages filled with unique cultures and traditions that offer travelers an unforgettable experience.
From experiencing vibrant markets at Bac Ha or exploring mountain villages at Ta Phin Village; sampling delicious snacks at Lao Cai City cafes or admiring breathtaking views at Muong Hoa Valley – whatever path you choose during your trekking journey here in Sapa you're sure to be amazed by what you find!
Here are the top 10 best Sapa Trekking in January
One of the best ways to experience the stunning beauty of Sapa and all its cultural offerings is through trekking in January.
With its lush valleys, towering mountains, winding rivers and cascading waterfalls; this region has something special waiting around every corner!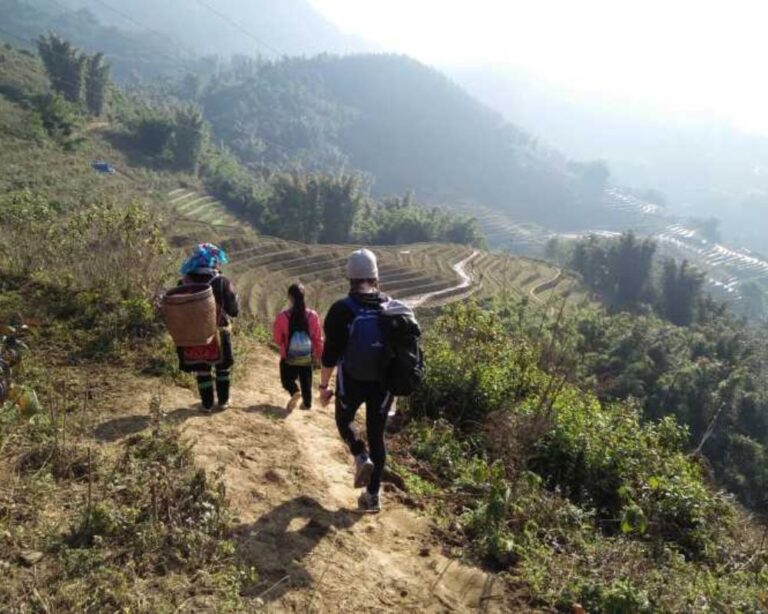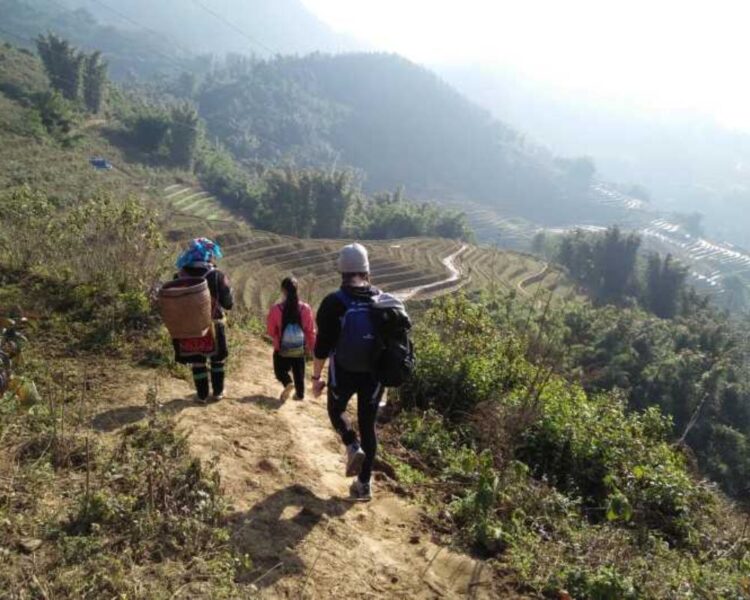 From easy day trips to multi-day excursions, there are plenty of options for those who want to explore the area on foot. Here are the top 10 best Sapa Trekking in January adventures:
1. Muong Hoa Valley Trek:
This picturesque trek takes you through valley's lush rice paddies cascading down the sides of mountains. Along the way, travelers will be able to meet local people who are incredibly hospitable, as well as admire beautiful views that span for miles.
2. Fansipan Summit Trek:
Challenge yourself with a full day or two-day ascent up Vietnam's highest peak – Fansipan! Standing at 3143 metres tall this peak offers some of the best panoramic views imaginable – from miles of stunning valleys and mountain peaks to rolling hills and thick forests.
Fansipan Hiking 1 Day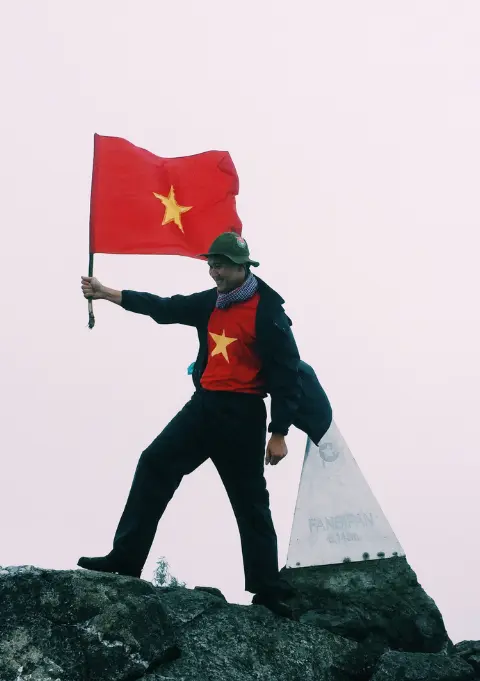 1 day fansipan experience
Moderate to challenging
Cultural immersion & active adventure
Visit Fansipan, highest mountain of Indochina
​Private tours
Vegan-friendly
Fansipan Trekking 2 Days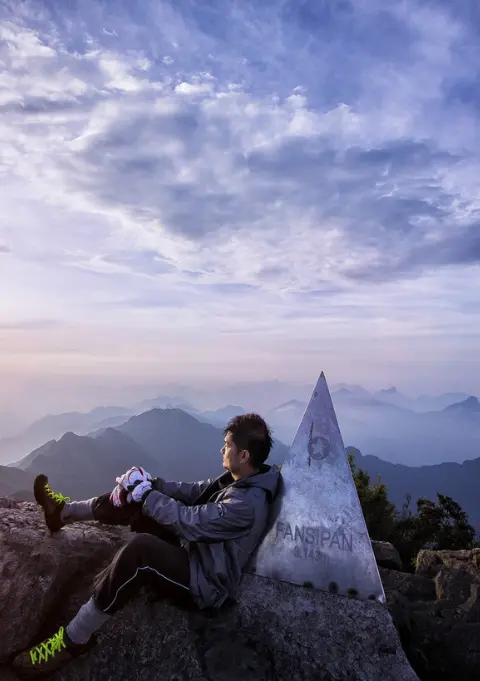 2 days 1 night fansipan experience
Moderate to challenging
Cultural immersion & active adventure
Visit Fansipan, highest mountain of Indochina
​Private tours
Vegan-friendly
Buy Cable Ticket Online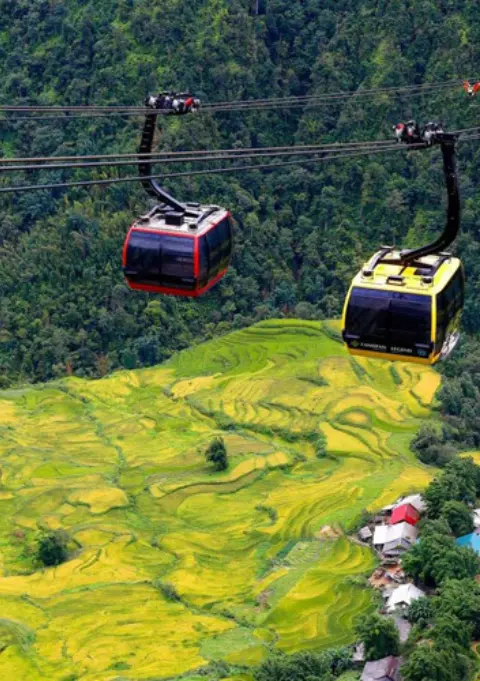 [QR Code] Buy Fansipan Cable Car Tickets Online
Non-refundable
Present your e-voucher
Fixed-day ticket
Admission with voucher
3. Ta Phin Village Trek:
Take an opportunity to explore traditional villages perched on hilltops when you embark on this trek! Here visitors can learn about artisan crafts, enjoy local cuisine and observe how locals live while learning more about their customs and traditions.
4. Cat Cat Village Trek:
This village is located in a peaceful valley surrounded by high mountains and picturesque landscapes – it's no wonder why it's such a popular destination amongst hikers! The Hmong people here still follow traditional customs and have a unique culture that is worth exploring when you're in town.
5. Y Linh Ho Village Trek:
Situated just outside Lao Cai city, Y Linh Ho is filled with green rice fields that roll down into lush valleys – making it perfect for those wanting to go off-the-beaten track! Here visitors can also sample locally grown tea or wander around tranquil gardens before heading back down into town.
6. Heaven's Gate Trek:
This moderate hike takes you up 2000 meters above sea level where you can see spectacular views stretching out for miles over Vietnam's Ha Giang province! Enjoy the luxurious forested terrain along your path before reaching Heaven's Gate where breathtaking vistas await you from the summit.
7. Tram Ton Pass Crossing:
If you're looking for a real adventure then consider doing this challenging five-day crossing through Tram Ton Pass which leads up to Fansipan Mountain Peak! You'll have plenty of opportunities to take in breathtaking views as you make your way along this rugged trail full of waterfalls and hidden gems tucked away in secret locations.
8. Ta Van & Giang Ta Chai Village Trek:
Get ready for some incredible cultural experiences when visiting these two villages set alongside each other near Sapa Town! Ta Van offers travellers an insight into daily life here while Giang Ta Chai boasts dramatic terraced rice paddies where locals grow crops like maize and corn; creating a mesmerising view that will stay with you long after your journey ends!
9 .Terrace Fields Exploration trek:
Get lost amongst awe inspiring scenery as you meander through stepped terraces carved into steep mountain sides filled with vibrant green crops during harvest season – a sight like no other! Make sure to stop off in small rural villages along your path too so that you can experience even more culture here in Sapa during January!
10 Lao Cai City Exploration trek:
Explore colonial French style architecture such as Quan Thanh Temple or Dong Xuan Market where many locals come together each day selling goods from clothes to food items – truly a unique experience only found here at Lao Cai City during your travels this winter season!
Sapa 1 Day Tours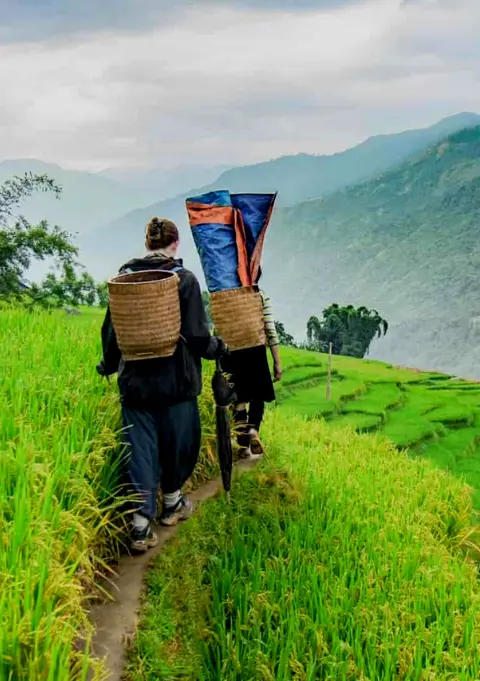 1 day experience
Moderate to challenging
Cultural immersion & active adventure
Rice fields, valleys & villages
​Private tours
Vegan-friendly
Sapa 2 Day Tours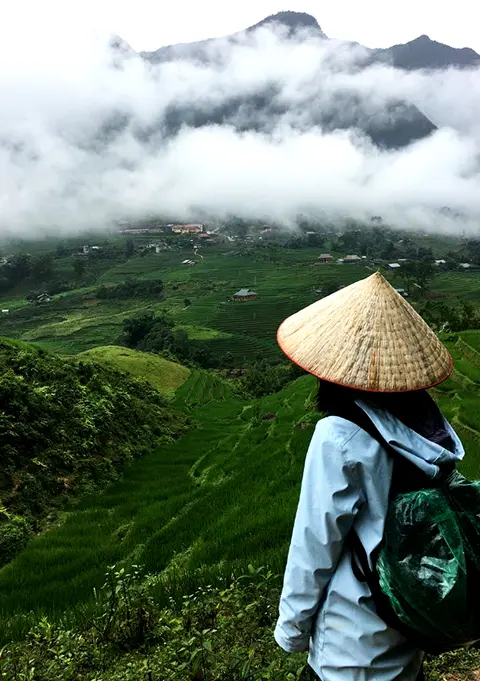 2 days 1 night experience
Moderate to challenging
Cultural immersion & active adventure
Mountains, valleys, rice fields and villages
​Private tours
Vegan-friendly
Sapa 3 Day Tours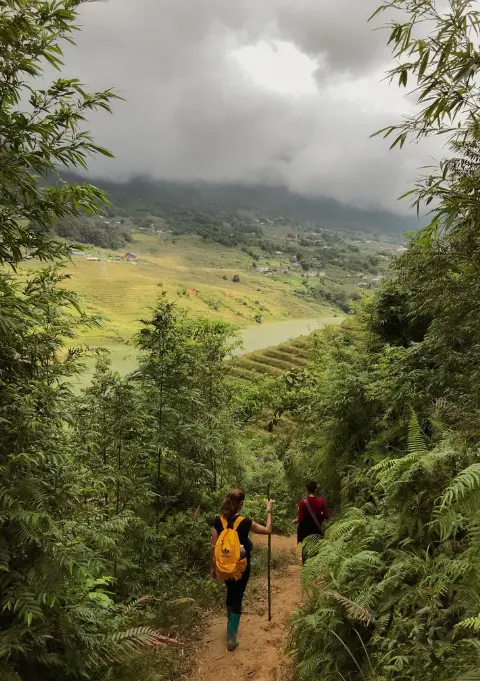 3 days 2 night experience
Moderate to challenging
Cultural immersion & active adventure
Mountains, valley, rice fields & villages
​Private tours
Vegan-friendly
Sapa 4 Day Tours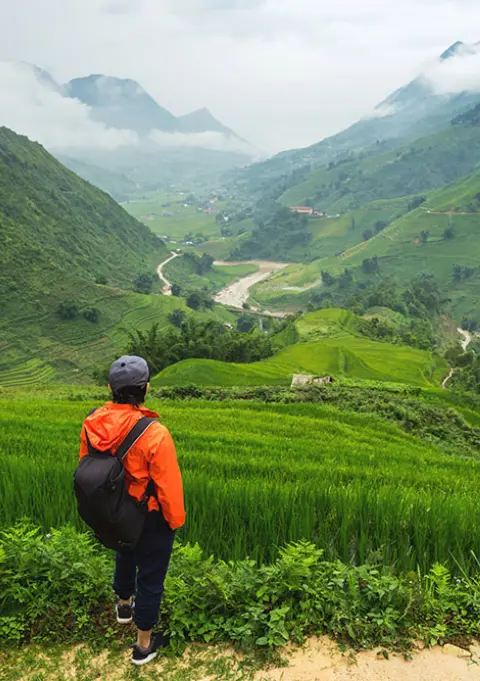 4 days 3 night experience
Moderate to challenging
Cultural immersion & active adventure
Mountains, valleys, rice fields & villages
​Private tours – Less Touristic
Vegan-friendly
Some tips for making your trekking experience even better
Trekking through Sapa in January is an amazing opportunity to get up close and personal with some of the most stunning landscapes and cultures Vietnam has to offer. To make the trekking experience even better, here are some helpful tips:
First, it's important to plan ahead. Research the different routes available and choose one that is suitable for your level of fitness and desired difficulty level. Make sure to factor in extra time for rest stops along the way so you can enjoy the scenery and take breaks when needed. Additionally, it's important to bring along plenty of water to stay hydrated during your trek – especially during summer months when temperatures can soar.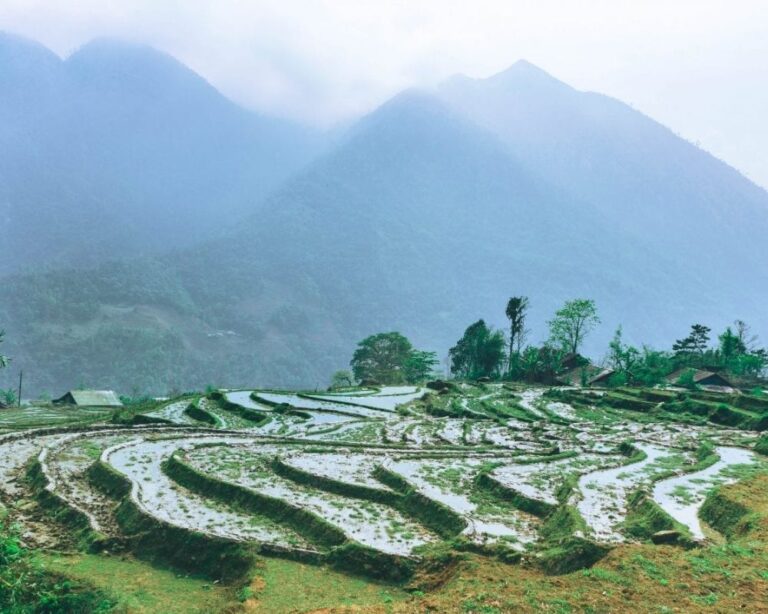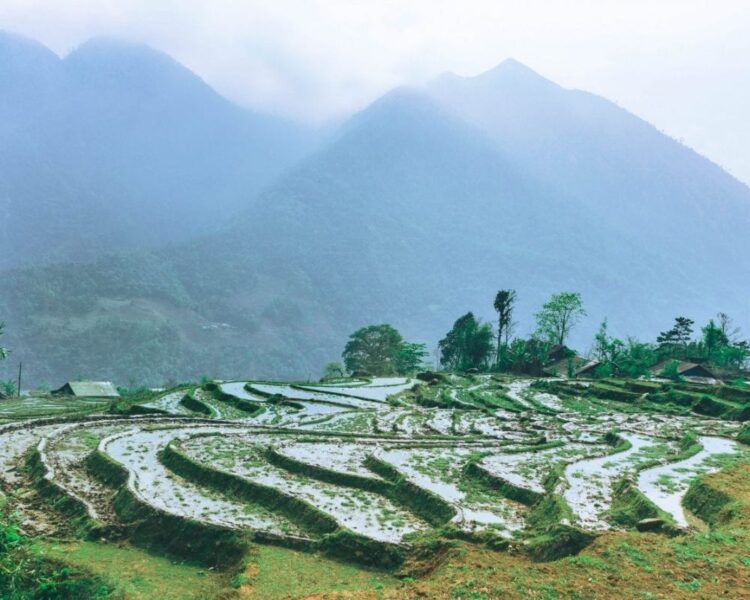 Second, the best way to experience local culture is by engaging with locals. Try striking up conversations with villagers during your trek or visiting local markets like Bac Ha Market where you can get a firsthand view into how mountain people live. Not only do you learn more about their customs but it also helps foster relationships between travelers and locals which allows for a more authentic experience overall.
Third, don't forget to pack plenty of snacks! Trekking can be quite tiring so it's important to keep your energy levels up by packing nutritious snacks such as trail mix or energy bars that will provide sustenance during long hikes. As well as this, consider packing some traditional Vietnamese dishes such as banh mi or pho – not only will these dishes fuel your body but they also give travelers a taste of local cuisine which adds another layer of cultural appreciation!
Finally, if you really want to take your trekking experience up a notch then why not book yourself into a homestay in one of Sapa's many villages? This allows visitors the chance to immerse themselves fully in the culture and interact directly with local people; from sampling home cooked meals and learning about traditional crafts – this is an unforgettable experience that shouldn't be missed!
Overall, there are many ways travelers can make their trekking journey through Sapa even more special. Whether it's through engaging with locals and discovering hidden gems along the way; sampling traditional Vietnamese dishes or booking yourself into a homestay – no matter what route you take on your trekking adventure here in Sapa chances are you won't be disappointed!
Best Assistant For Your Trek
What to Pack for Trekking in January
When packing for a trip to Sa Pa in January, it's important to consider the weather conditions. The days can be quite warm during this time of year, but temperatures can drop dramatically at night. Be sure to bring layers that can be added or removed as needed. A rain jacket and sturdy walking shoes are also essential items as there may be rain showers throughout the day and some hiking trails may require extra traction on wet terrain. It's also recommended that you bring a hat and sunglasses.
What to See
One of the most popular activities for visitors in Sa Pa is trekking through its lush green rice paddies and terraced hillsides. While trekking, take advantage of your surroundings by exploring smaller villages along your route where you can interact with locals and get a better understanding of their culture. You should also look out for traditional festivals held throughout January such as Têt Nguyen Dan (the Lunar New Year) which will give you an insight into Vietnamese customs and beliefs . There are also plenty of other things to see in Sa Pa such as waterfalls and caves; be sure to check them out!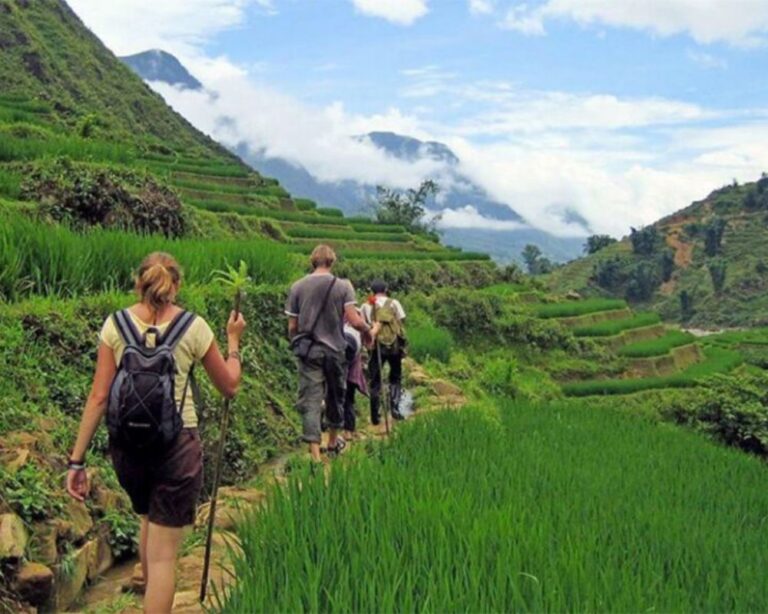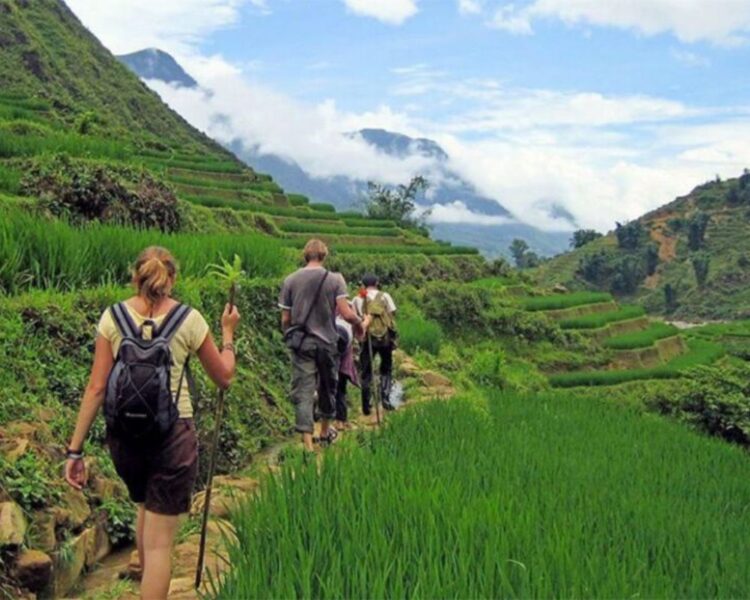 How To Prepare
If you plan on doing any strenuous activities while in Sa Pa, it's important that you are physically prepared before embarking on your journey. Make sure you have enough rest before traveling so that your body is well-rested when you arrive at your destination. In addition, if there are any hikes or treks planned along your route, it's always a good idea to do some light exercise prior to avoid any muscle cramps or injuries while outdoors. And lastly, make sure you eat a nutritious breakfast before starting your day so that you have enough energy throughout the day.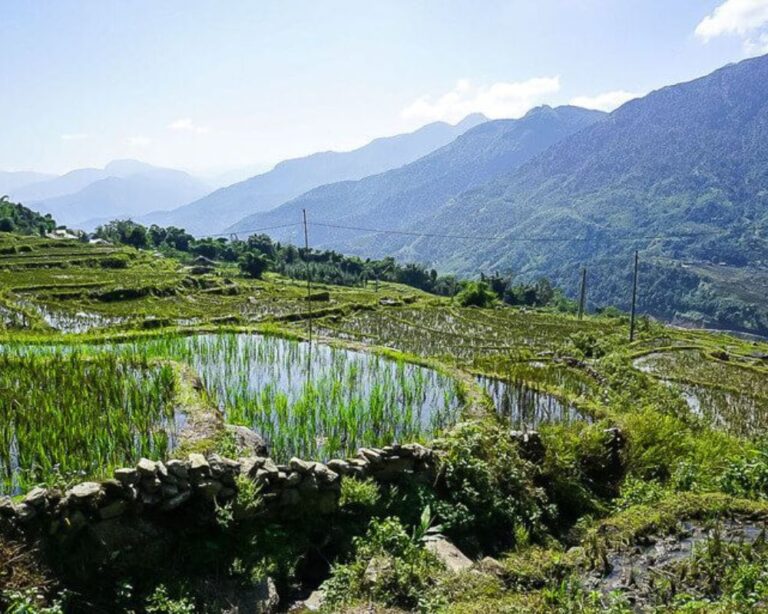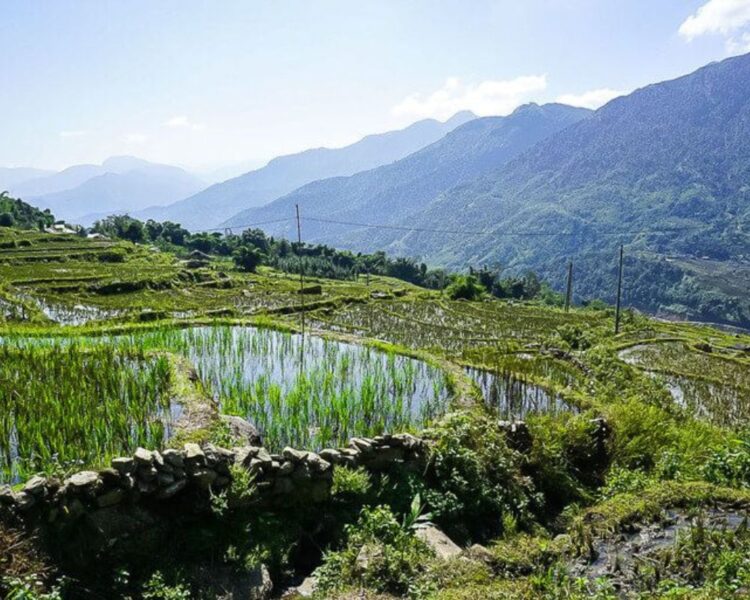 How to get a bus from Hanoi to Sapa?
Getting from Hanoi to Sapa can be a great way to experience the natural beauty and culture of northern Vietnam. There are two main ways to get there: by bus or by train.
Traveling by bus is the most popular option, as it tends to be the most convenient and cost-effective. Buses leave regularly from Hanoi's My Dinh Bus Station, located just outside the city centre, and take approximately seven hours to reach Sapa. The buses themselves are modern, air-conditioned and comfortable enough for an enjoyable journey. Tickets cost around 120 000VND per person.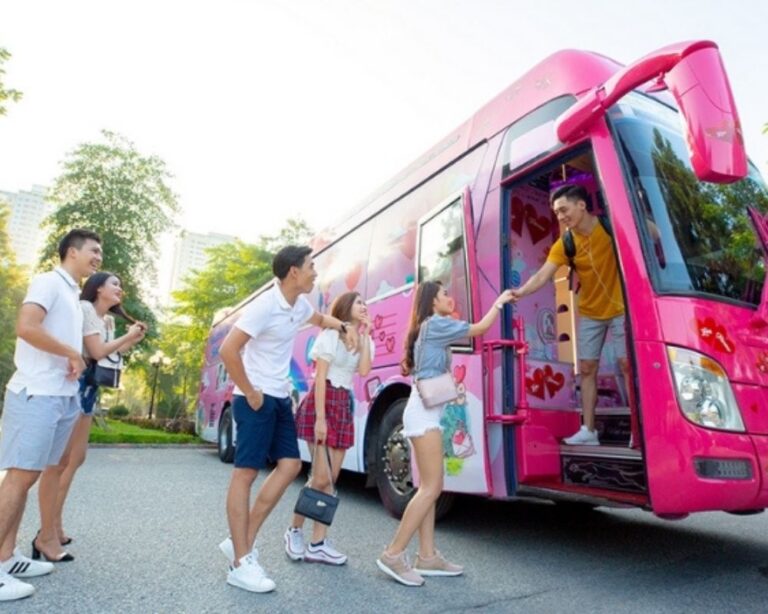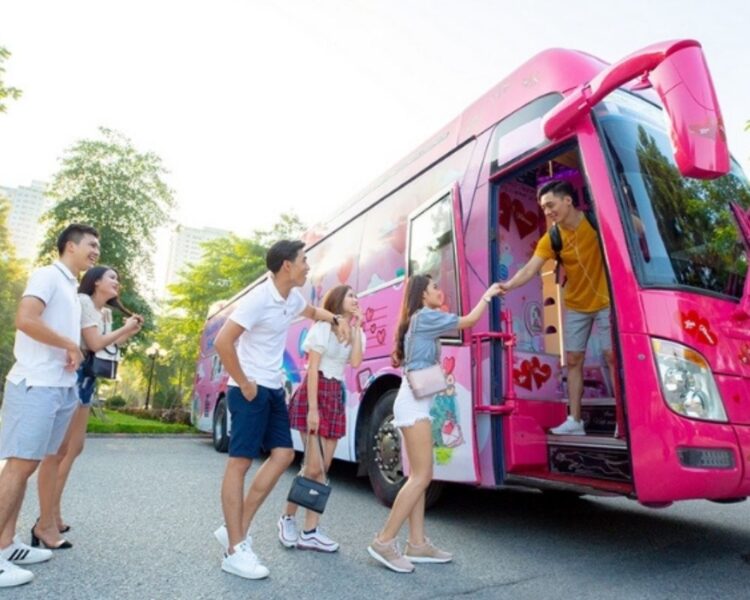 The other option is traveling by train, which takes slightly longer (around 8-10 hours) but provides a unique cultural experience in itself. Visitors can choose either regular trains with basic services or luxury 'reunification express' trains equipped with reclining chairs and onboard meals for more comfort along the way. Trains usually depart from Hanoi Railway Station in the early morning and tickets cost from 200 000VND per person depending on the type of service chosen.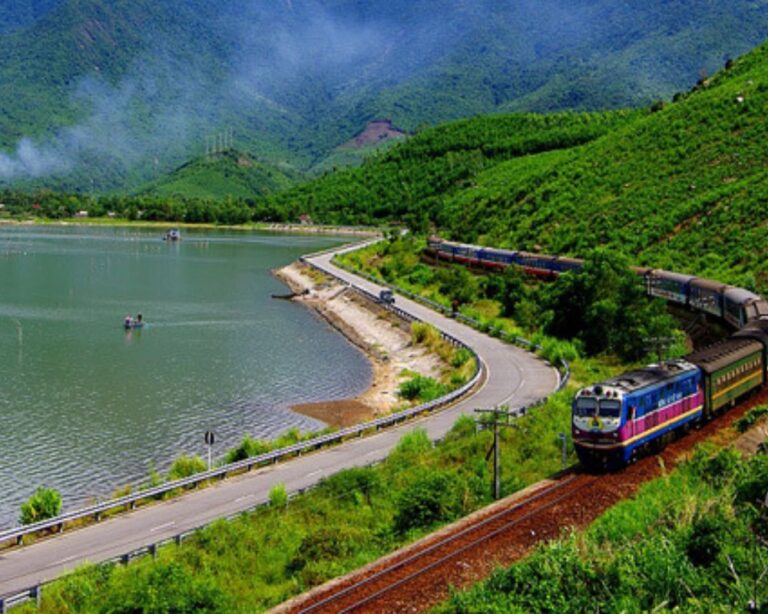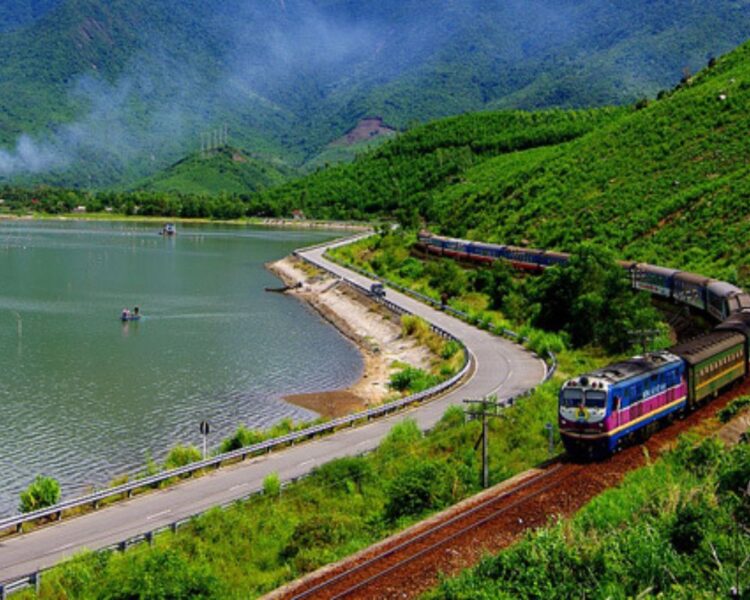 Whichever route you take, taking a trip from Hanoi to Sapa is always sure to be filled with breathtaking views of lush mountain ranges, traditional hill tribe villages and some of Vietnam's finest rice terraces along the way!