Are you looking for a way to escape the everyday hustle and bustle of life? Sapa Trekking is an unforgettable experience that will recharge your batteries and help you reconnect with nature. This stunning region in northern Vietnam offers breathtaking landscapes, unique culture, and truly special experiences. Whether it's just the two of you or a group of friends, trekking through this beautiful landscape together is sure to create memories that will last forever.
Trekking in Sapa provides couples with some quality time away from their busy lives as they enjoy spectacular views, traditional villages, and delicious local cuisine. With its ever-changing terrain and diverse cultures, Sapa has something for everyone – whether you want to relax in peaceful surroundings or explore more challenging trails. From majestic rice terraces to lush green forests, trekking can be both fun and rewarding!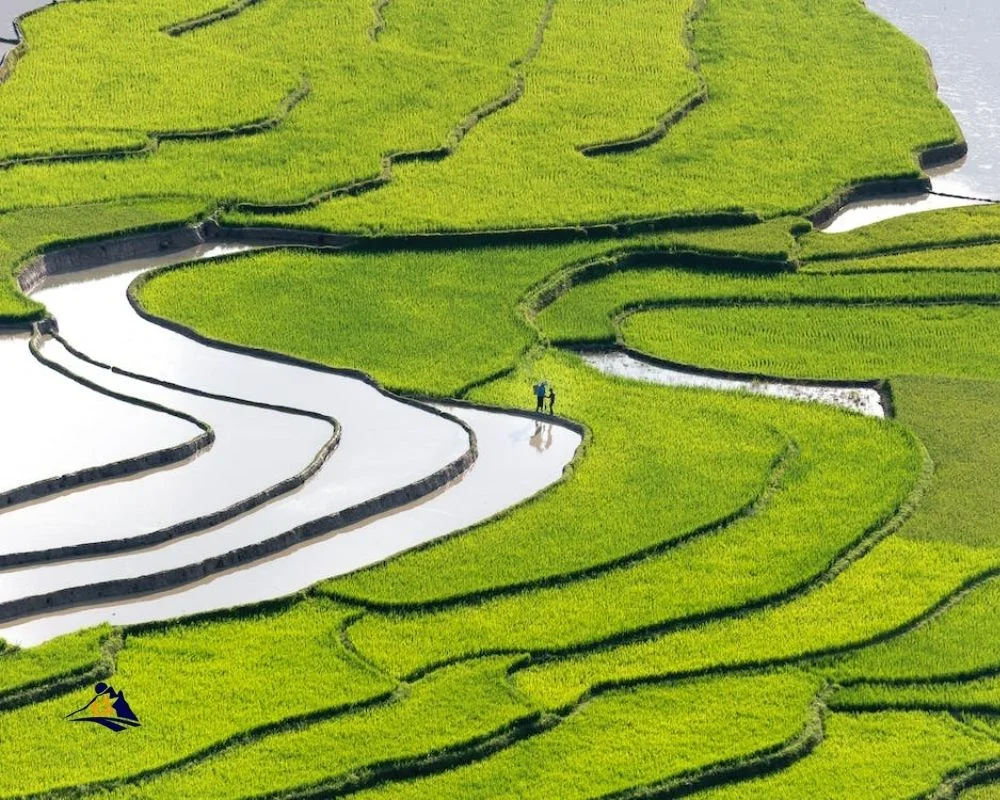 For those who prefer a more adventurous trip, there are also options such as mountain biking or rock climbing available. No matter what type of activity you choose, exploring this magnificent part of the world together is sure to bring out the best in each other and provide countless opportunities for adventure. So if you're ready to get away from it all, grab your partner and embark on a thrilling journey through one of Southeast Asia's most picturesque regions!
Overview Of the Sapa Trekking Villages
Sapa, located in the Lao Cai province of northwest Vietnam, is an awe-inspiring region like no other. With its lush landscapes and majestic mountainscapes, it's no wonder why Sapa has become such a popular destination for adventurous couples who are looking to explore all that this captivating corner of the world has to offer. From trekking and hiking through breathtaking trails dotted with terraced fields, waterfalls, and traditional villages, to simply taking in dramatic views from high mountain peaks – there's something special awaiting every couple who visits Sapa.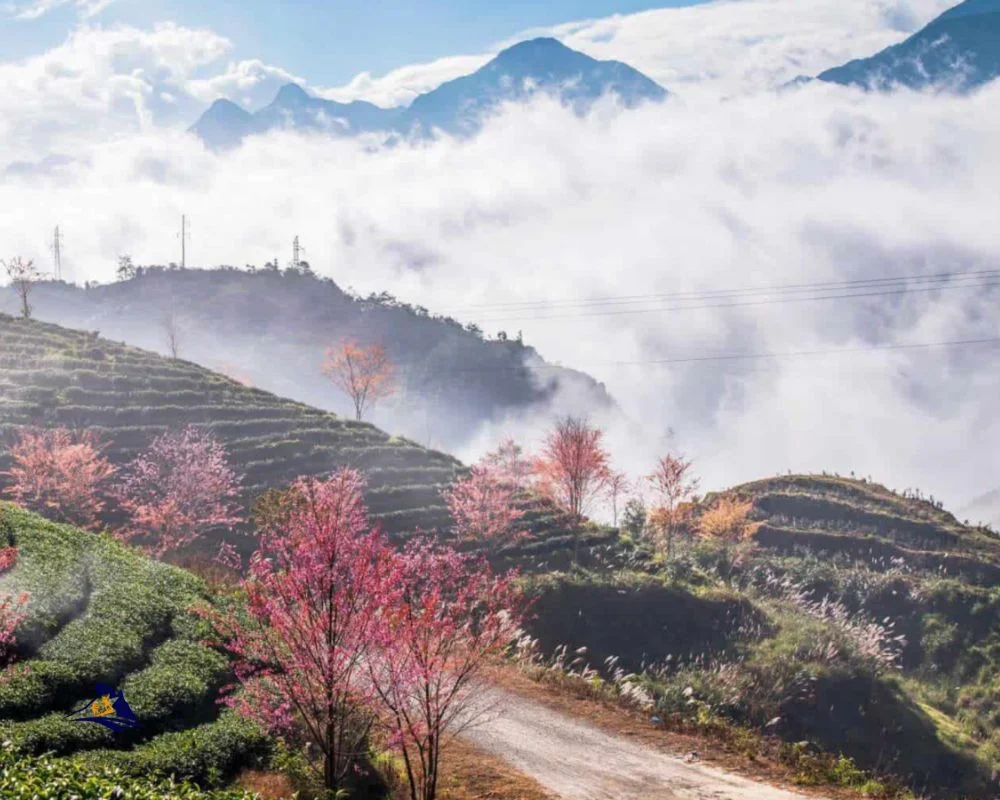 The area is ideal for those seeking outdoor activities; sapa overview offers a variety of tours that can be tailored specifically to each couple's needs. Whether you're looking for gentle hikes along rolling hills or challenging treks up steep inclines, Vietnam trekking experiences range from mild to wild – perfect for any level of experience! Additionally, many tour operators also provide cultural excursions including learning about local customs and traditions from ethnic minority groups living in the area – making your visit even more immersive.
For couples wanting the ultimate nature getaway filled with adventure and intrigue, the sapa region is surely one of the best destinations in Vietnam. Home to unspoiled beauty and unparalleled hospitality – it's easy to see why so many visitors keep coming back to this magical part of the country over and over again. The next step? Figuring out when would be the ideal time to visit…
Ideal Time To Get To Sapa
When planning a trip to Sapa, one of the most important decisions is deciding when to go. With its distinct seasons and varying weather conditions, it's essential to choose the ideal time for your visit.
The best time to visit Sapa is during May–September as this is peak season in terms of both tourism and weather. During these months temperatures tend to stay mild with plenty of sunny days – perfect for exploring the region's many natural wonders such as Fansipan Mountain or Ta Phin Cave. It also tends to be much drier than other times of the year which makes trekking more enjoyable.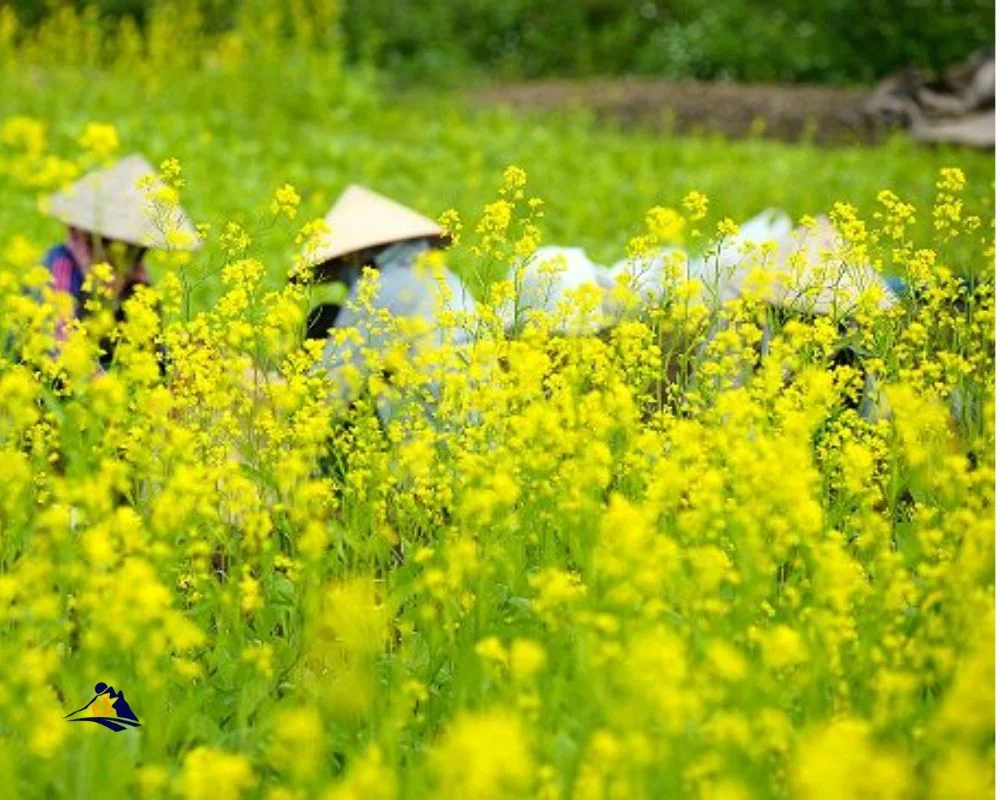 In contrast, October–April marks the rainy season in Sapa and although there are still plenty of things you can do, bad weather can make activities like hiking difficult or even dangerous. The rainiest month tends to be November so if at all possible try to avoid visiting at this time. Heavy rainfall may also cause flooding making some areas inaccessible so keep an eye on local news reports before traveling.
All that said, whatever time of year you decide to visit Sapa will feel like a special experience! So don't let a little bit of rain put you off – just come prepared with the right gear and equipment and you're sure to have an amazing time.
Essential Gear And Equipment To Get Sapa
When it comes to planning a Sapa trekking trip for two, essential gear and equipment should be at the top of your list. You'll need everything from hiking boots and raincoats to sleeping bags and water bottles. Here's what you'll need:
Hiking Boots: These are necessary for providing extra support on the trail. Make sure they fit comfortably with the right size insole and arch supports.
Raincoat: This is an absolute must-have item when trekking in Sapa as unexpected showers can occur without warning. Choose one that is waterproof and lightweight enough to carry easily.
Trekking Poles: Using poles helps maintain balance while walking over uneven terrain or climbing hills. They also reduce stress on joints when carrying heavy packs or navigating downhill sections of trails.
Sleeping Bag: Depending on how long your sapa trek will last, you may choose either a mummy-style bag or a rectangular option depending on personal preference. Look for something that is rated for cold temperatures since nighttime temps can drop significantly during certain months of the year in this region.
Water Bottle: Staying hydrated is key so having a good quality drinking bottle is important if you plan to spend multiple days out on the trail. A stainless steel flask or insulated plastic container works well here – just make sure it fits securely inside your backpack before heading out!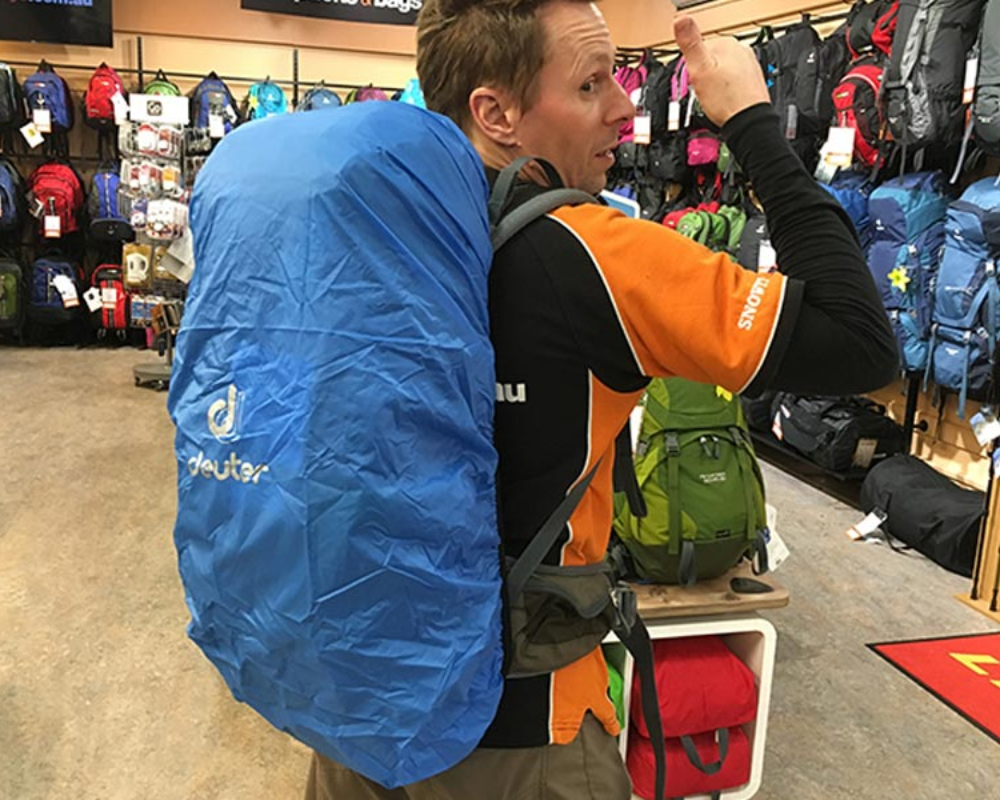 With all these items packed up, you'll be ready to take off into nature with confidence knowing that you have everything needed for a great sapa adventure together! From there we move on to discussing some recommended routes…
Recommended Routes For Your Sapa Trekking Tour
The journey of a thousand miles begins with a single step, and for couples who are looking to explore the beauty of Sapa by trekking, there is no better way than following one of its many treks. From easy trails that wind through lush rice terraces to more advanced routes with challenging ascents, there are plenty of options for sapa trekking couples to choose from.
For those just starting on their sapa trekking adventures, it's best to start off exploring some of the shorter and simpler itineraries like Ta Phin or Y Linh Ho village in Muong Hoa Valley. These routes provide stunning views of picturesque landscapes while still allowing enough time to explore other nearby attractions. The Cat Cat Village trail is also popular among novice hikers due to its gentle elevation changes and breathtaking scenery.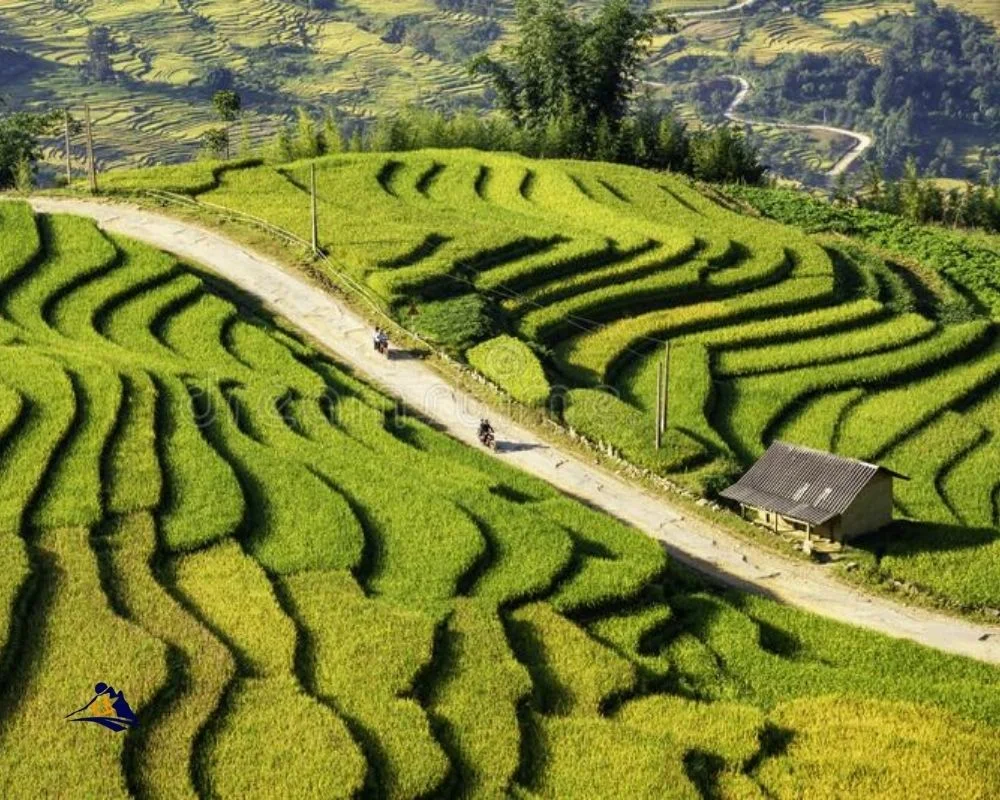 Couples seeking a more intense experience can test their strength against higher altitude trails such as Fansipan peak or Tram Ton pass. Whether you're tackling these sapa trekking routes alone or with a group, they guarantee an unforgettable experience filled with unique sights and sounds along the way. With each path offering something different, it won't be long before adventurers find themselves planning another trip back!
No matter which routers before setting off on your next sapa trekking excursion.
Safety Tips To Experience The Best Treks In Sapa
Sapa trekking for couples can be an unforgettable experience, but it's important to make sure that you take the necessary safety precautions. Being prepared and aware of your surroundings will ensure a safe and enjoyable journey for two. Here are our top tips when it comes to making sure your trip is safe:
| Safety Precautions | Trekking Tips |
| --- | --- |
| Research route | Wear appropriate shoes |
| Prepare supplies | Bring water/food |
| Check climate conditions | Have navigation skills |
Sapa 1 Day Tours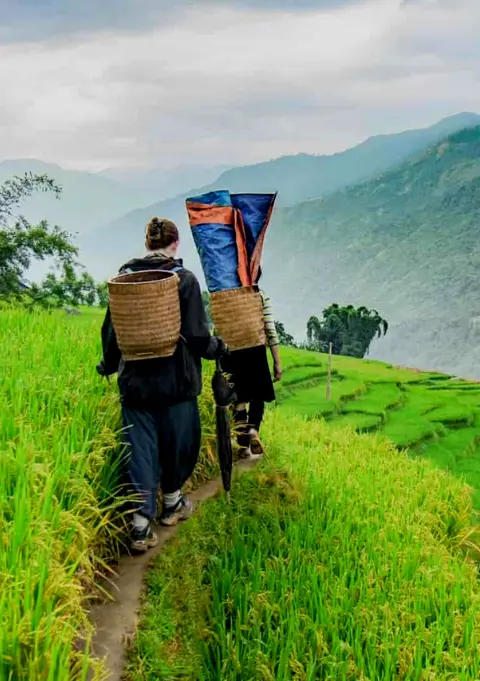 1 day experience
Moderate to challenging
Cultural immersion & active adventure
Rice fields, valleys & villages
​Private tours
Vegan-friendly
Sapa 2 Day Tours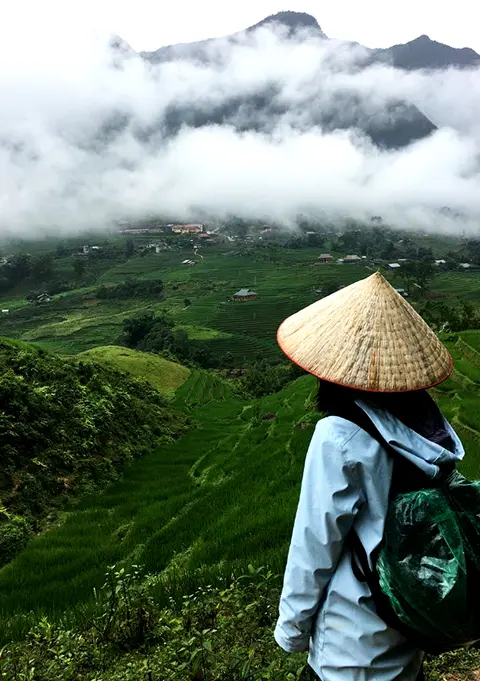 2 days 1 night experience
Moderate to challenging
Cultural immersion & active adventure
Mountains, valleys, rice fields and villages
​Private tours
Vegan-friendly
Sapa 3 Day Tours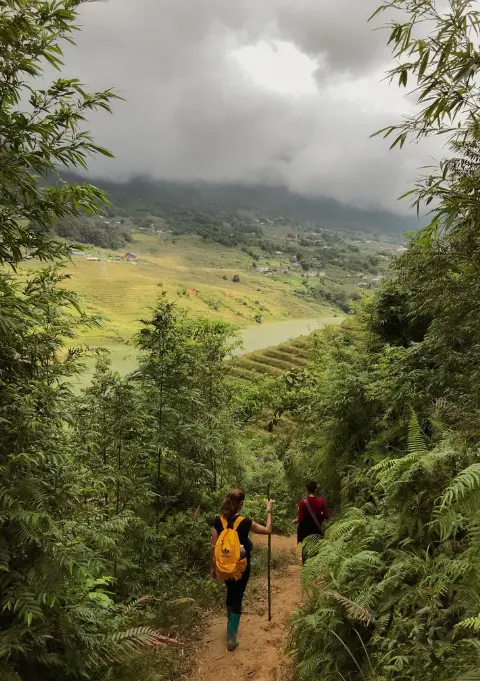 3 days 2 night experience
Moderate to challenging
Cultural immersion & active adventure
Mountains, valley, rice fields & villages
​Private tours
Vegan-friendly
Sapa 4 Day Tours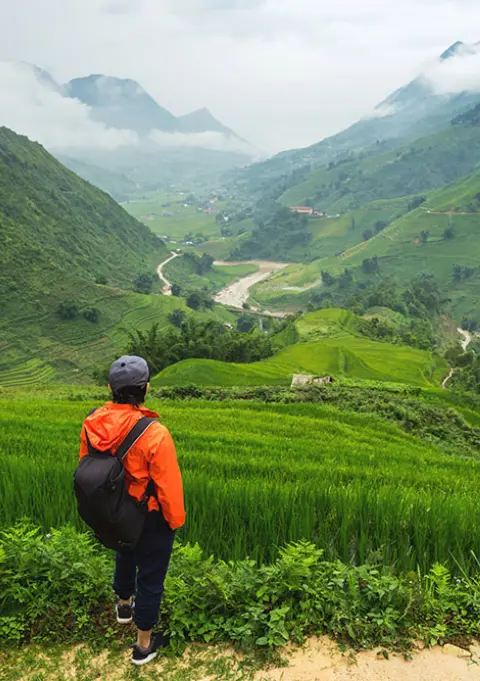 4 days 3 night experience
Moderate to challenging
Cultural immersion & active adventure
Mountains, valleys, rice fields & villages
​Private tours – Less Touristic
Vegan-friendly
Couples should research their intended trekking route before they set off, to familiarize themselves with any potential risks or hazards along the way. It's also wise to bring extra food and plenty of water to prevent dehydration during hikes. Make sure you wear comfortable shoes that provide a good grip on unpredictable terrain. Additionally, checking the local weather forecast ahead of time can help you plan accordingly – if there's too much rain then postponing may be best. Lastly, having basic navigation skills such as map reading can come in handy if you get lost at any point!
With these expert tips in mind, couples can feel confident about embarking on a Sapa trek together! From guaranteeing adequate preparation to understanding how to stay safe while exploring nature – these guidelines will give you peace of mind whilst enjoying each other's company out in the open air. With proper planning, this could very well turn into one of the most memorable outdoor adventures ever experienced by both partners! Now let's move on to accommodation options available for couples looking to explore Sapa…
Accommodation Options
Sapa offers a truly breathtaking range of accommodation options for couples looking to escape the hustle and bustle. From luxurious resorts to homely villas, there is something here to suit every style and budget. Here are just some of the amazing options available:
Hotels in Sapa – offering modern amenities and cozy rooms perfect for couples who want all their creature comforts taken care of.
Villa stays – this is an ideal choice if you're looking for a romantic getaway with stunning views and plenty of privacy. Plus, you can take advantage of local hospitality by booking a homestay in one of the many villages in Sapa.
Luxury resorts – these provide everything from swimming pools and spas to fine dining experiences that will make your trip truly unforgettable.
No matter what kind of couple you are, there's an accommodation option out there that will guarantee you an incredible experience during your time in Sapa! With so much on offer, it's hard not to be tempted by the sheer beauty and diversity this magical town has to offer its visitors. Now that we've discussed Accommodation Options it's time to explore Transportation & Logistics possibilities.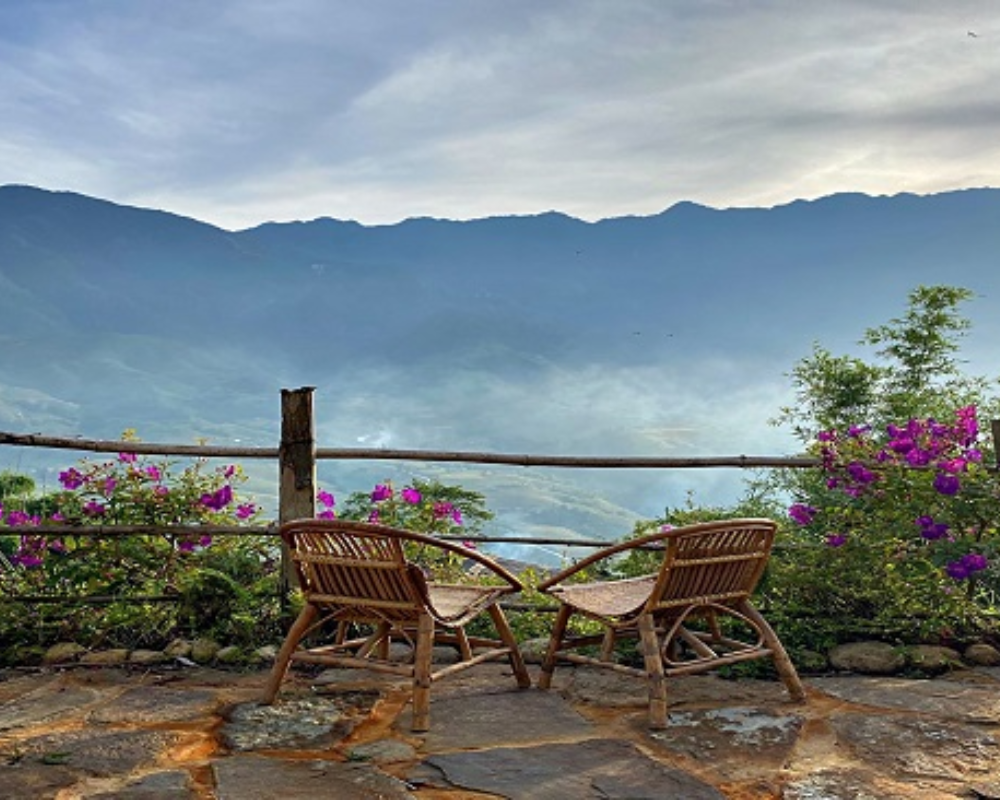 Transportation And Logistics For Your Sapa Trekking Tour From Hanoi
Transportation and Logistics for a Sapa Trekking Trip for Couples
When planning a trekking trip to Sapa in Vietnam, transportation and logistics are key components of the journey. It is important to be aware of all the different options available when arranging your travel plans. From private or public vehicles to hiking trails, there's something for every couple who wants to explore this beautiful region together.
For couples looking for optimal convenience while traveling through the area, private transport may be the best option. Many companies provide car rental services with experienced drivers who can make sure you get to where you need to go safely and efficiently. This type of transportation offers more flexibility than public transport as well as comfort if you plan on spending long hours on the road during your stay. Additionally, some tour operators offer shuttle buses that take you directly from one destination to another, eliminating any hassles along the way.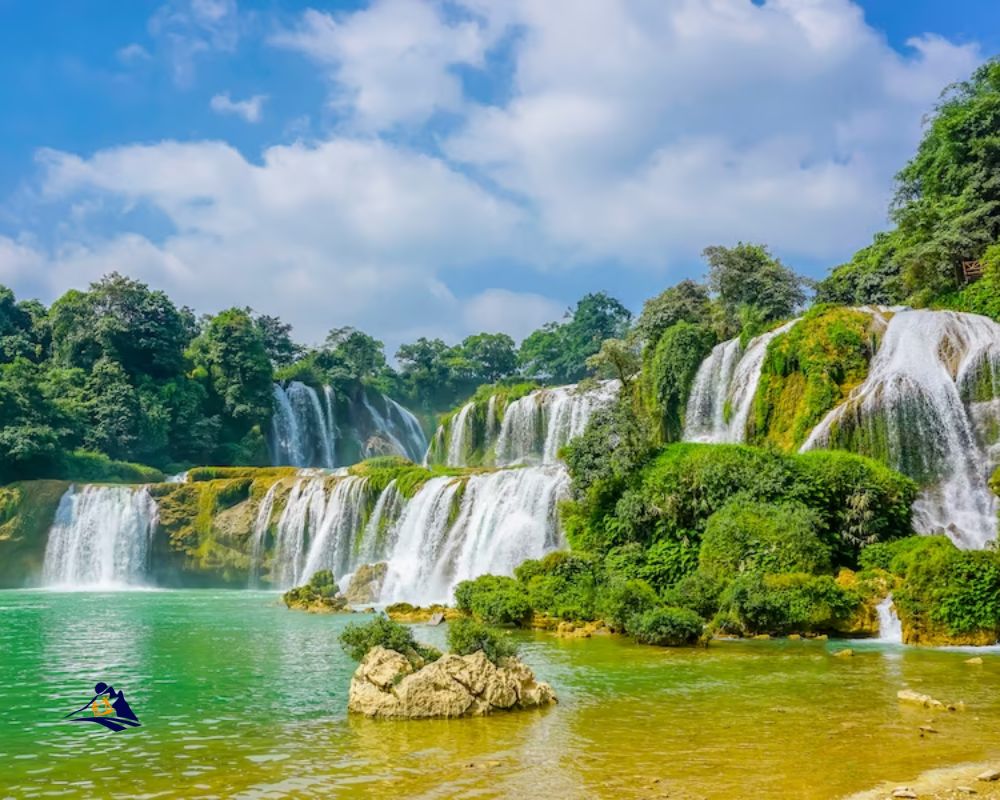 Once you've arrived at your desired location, it's time to start exploring! Fortunately, trekking logistics are fairly straightforward; many local guides offer services that arrange everything from maps and equipment rentals to multi-day hikes tailored specifically for couples wanting an unforgettable experience in nature. As such, travelers have access to a variety of exciting activities perfect for two people hoping to enjoy each other's company amidst breathtaking scenery.
No matter how you decide to move around during your visit, ensure that safety always comes first – especially when dealing with unfamiliar terrain and environments. With careful preparation beforehand, however, couples should feel confident enough to embark on their unique adventure together through Vietnam's stunning mountainside landscapes. Armed with reliable information about transportation and logistics – plus plenty of enthusiasm – couples will soon find themselves ready for whatever cultural experiences await them next!
Cultural Experiences
Exploring the culture of Sapa is one of the most rewarding experiences for couples. There are a wealth of cultural attractions, unique customs, and local cuisine to discover in this vibrant mountain town. From visiting hill tribe villages to exploring bustling markets, there's something for every traveler seeking an authentic experience.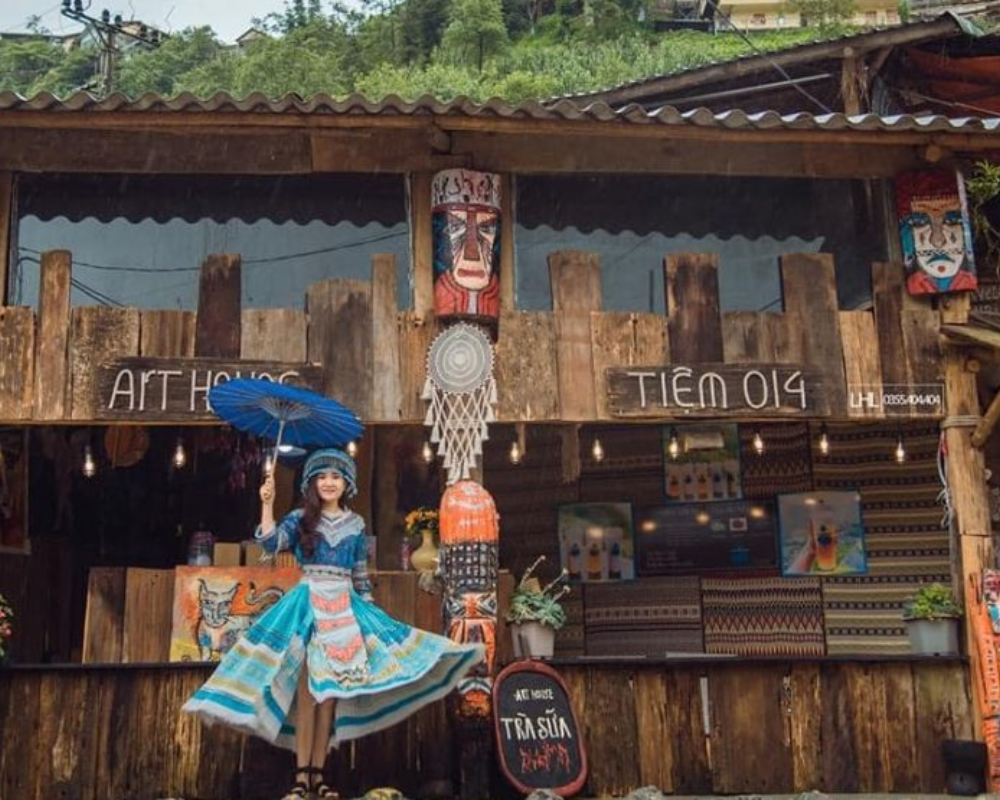 Everywhere you turn, you'll find colorful fabrics, handmade crafts, and traditional dishes that will tantalize your taste buds. Interacting with locals can be incredibly enriching; it allows travelers to gain deeper insight into their customs and way of life. Not to mention, many vendors at the markets offer amazing bargains on souvenirs!
Whether you choose to take a guided tour or explore solo, immersing yourself in the culture of Sapa will leave lasting memories. The sights and sounds around every corner make it a truly remarkable place to visit together as a couple.
Professional Guides
Imagine yourself being led by a professional guide on an unforgettable trekking experience through the stunning terrains of Sapa for you and your special someone. It's time to take a break from your everyday life, brush up on some new culture, and marvel at nature's beauty. With experienced guides leading the way, you can rest assured that safety is our top priority.
| Professional Guides | Trekking Routes | Equipment |
| --- | --- | --- |
| Knowledgeable | Customizable | Quality |
| Experienced | Unique | Safety |
| Caring | Picturesque | Comfort |
Sapa 1 Day Tours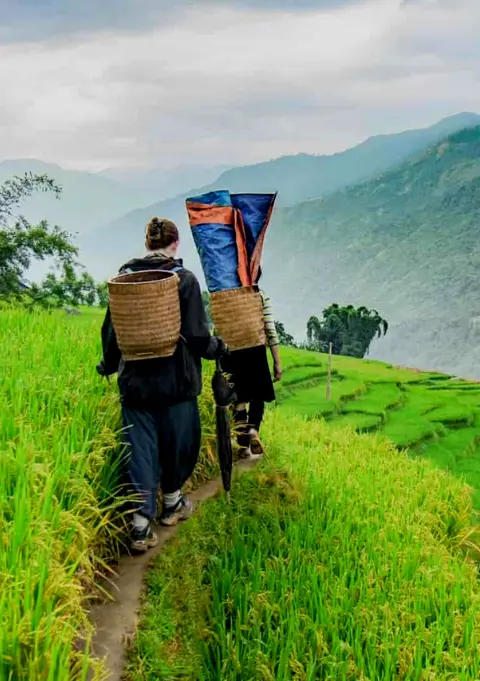 1 day experience
Moderate to challenging
Cultural immersion & active adventure
Rice fields, valleys & villages
​Private tours
Vegan-friendly
Sapa 2 Day Tours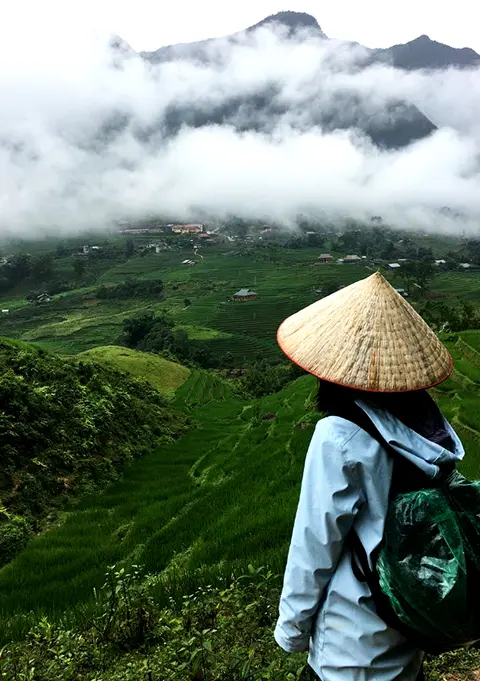 2 days 1 night experience
Moderate to challenging
Cultural immersion & active adventure
Mountains, valleys, rice fields and villages
​Private tours
Vegan-friendly
Sapa 3 Day Tours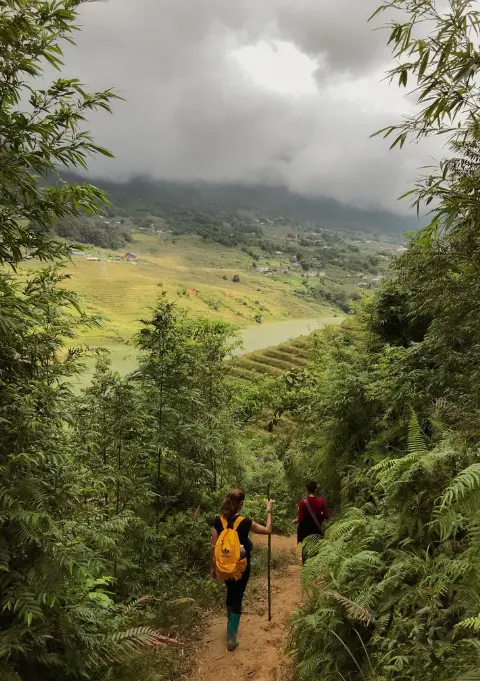 3 days 2 night experience
Moderate to challenging
Cultural immersion & active adventure
Mountains, valley, rice fields & villages
​Private tours
Vegan-friendly
Sapa 4 Day Tours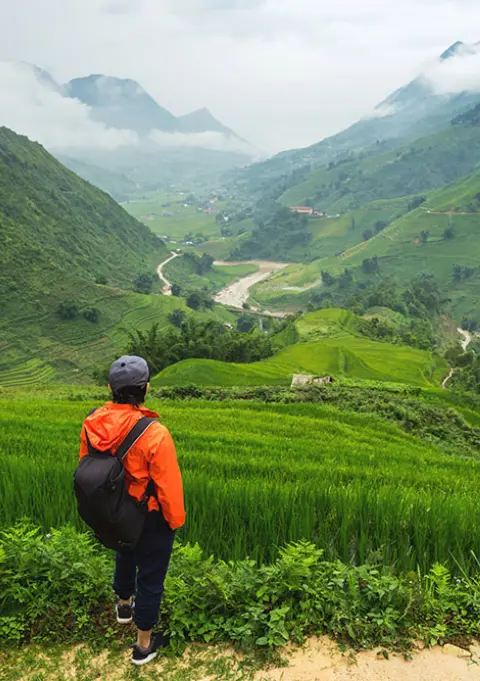 4 days 3 night experience
Moderate to challenging
Cultural immersion & active adventure
Mountains, valleys, rice fields & villages
​Private tours – Less Touristic
Vegan-friendly
The best part about hiring a professional guide is their expertise and knowledge of the area—they'll be able to show you all the hidden gems of Sapa along with its rich history. They also provide customizable trekking routes tailored specifically to whatever adventure you have in mind; whether it's scaling mountains or taking leisurely walks along riverside trails, they got you covered! What's more, their high-quality equipment ensures maximum comfort throughout each journey so that your only worry should be which picturesque view to take home as a memento. And last but not least, safety always comes first when going out into unknown lands–so leave it all up to them if it ever gets too wild!
Now that we've gone over what makes professional guides such an invaluable asset while trekking around Sapa, let's talk cost estimation…
Cost Estimation
One of the main concerns that couples have when thinking about sapa trekking is the cost. You may be surprised to learn, however, that for a couple looking for an exciting and unforgettable experience in Sapa, the cost can be surprisingly affordable! From transportation costs to accommodation expenses, there are ways to keep your budget reasonable while still enjoying all that Sapa has to offer.
When considering the cost of sapa trekking for a couple, it's important to factor in transportation costs such as plane tickets or train fares. However, with some planning and research, you can often find discounts on flights or special deals on trains that make even long-distance travel more economical than expected. On top of this, many hotels and guesthouses near Sapa also provide complimentary shuttle services which can help reduce overall transport costs even further.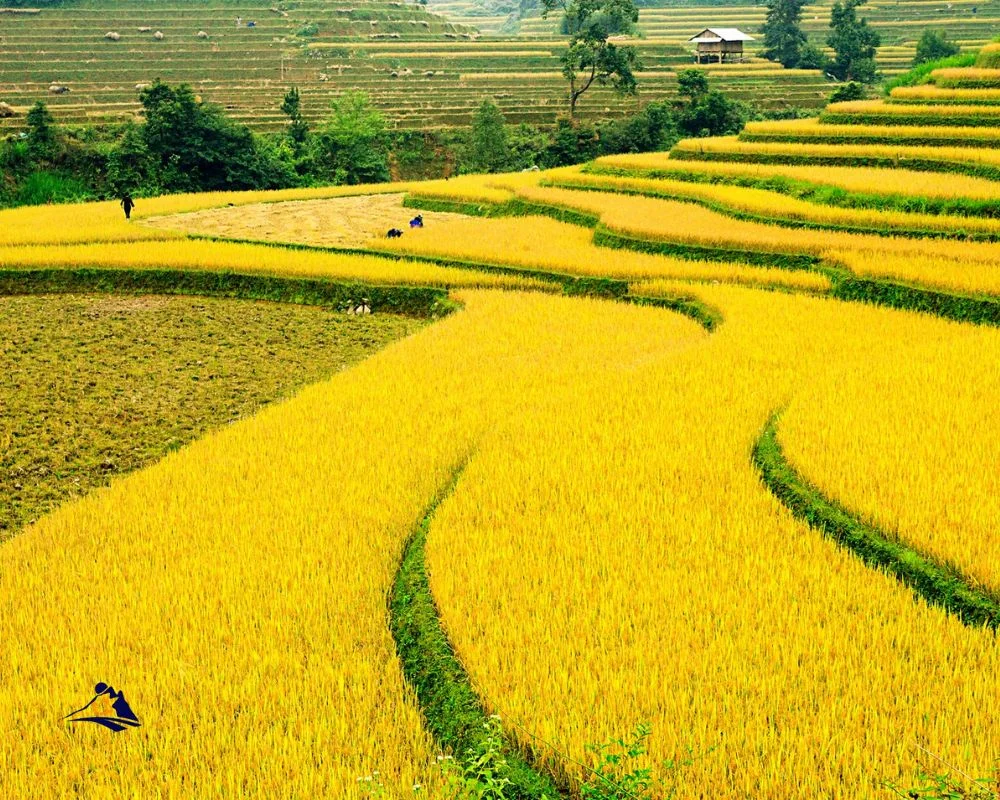 Accommodation is another essential part of any trip – but don't let fear of high prices put you off from visiting Sapa! There are numerous options available at different price points depending on what type of stay you're looking for. Whether it's a luxury resort or simple homestay lodging, with enough advanced planning it is possible to find excellent accommodations within your couple trekking cost range. Furthermore, most locations will offer packages that include meals and other amenities – so do your research before booking any particular place!
Sapa trekking doesn't need to break the bank; with careful budgeting and smart choices, it's entirely possible to enjoy a fabulous adventure without going over your planned spending limit. So if you're looking for an incredible journey with your partner then look no further than Sapa – where amazing memories await at an affordable price!
Sapa Trekking For Couple Frequently Asked Questions
What Are The Best Restaurants In Sapa?
Are you looking for the best restaurants in Sapa? If so, look no further! Whether you're wanting to try some local cuisine or searching for a family-friendly restaurant, there are plenty of options.
For starters, why not head over to Topas Ecolodge Restaurant? Not only does it offer stunning views of the mountains and valleys, but it also has delicious traditional Vietnamese dishes that will have your taste buds dancing. Plus, if you're feeling adventurous, they even have an experimental menu featuring unique international flavors.
If you'd rather experience something more lowkey and relaxed while still enjoying quality food, then La Casita is the perfect spot. Their cozy atmosphere and friendly staff make it easy to feel right at home. And their specialty pizzas come highly recommended by both locals and travelers alike.
So whether you want to explore new flavors or stick with what's familiar – Sapa has got you covered! With all these great restaurant recommendations available, planning your next meal should be a breeze.
Are There Any Special Discounts For Couples? Are There Any Special Discounts For Couples?
Are there any special discounts for couples? If you and your significant other are looking to take a romantic getaway, then it's worth exploring the different offers available on trekking packages in Sapa. Whether you want to explore the region on foot or by bike, taking advantage of any deals that might be available could help make this an even more memorable experience.
The great thing about traveling as a couple is that many companies offer discounts specifically tailored towards those who choose to travel together. When researching trekking opportunities in Sapa, it pays to keep an eye out for such promotional offers; some tour operators may provide special rates if you book both tickets at once, so always look around for the best deal.
Romantic getaways can often come with a hefty price tag attached but don't let this put you off from experiencing all that Sapa has to offer. With careful planning and research, discovering amazing sights with your loved one doesn't have to break the bank. There are plenty of options when it comes to finding couples discounts – just remember to check what kind of package works best for you before committing!
Are There Any Child-Friendly Trekking Trails?
Are you looking for a child-friendly trekking trail? Sapa is an ideal destination to take your family or couple on an adventure. With its breathtaking views and varied terrain, there are plenty of trails suitable for all levels from the novice hiker to the more experienced trekker. Whether you're seeking out a relaxing stroll with stunning scenery or something more challenging, Sapa has it all.
For those traveling with young children or people with disabilities, there are several options available that cater specifically to their needs. Many of these trails have been designed to be both enjoyable and easily accessible, allowing everyone in the group to enjoy the experience without worrying about safety concerns. Even if someone in your party cannot make it up one of the steep sections, they can still participate by taking a different route around them.
If trekking as a couple in Sapa is what you're after then you won't be disappointed either. Many beautiful pathways are winding through villages and rice paddies that provide gorgeous vistas along the way – perfect for couples wanting quality time together away from everyday life's hustle and bustle. You'll also find some great deals on accommodations when booking in advance which makes planning your trip even more affordable!
So why not explore this magical corner of Vietnam with its multitude of activities and sights? From easy trails to ones requiring longer hikes, no matter what kind of journey you decide upon, Sapa will leave lasting memories for years to come – whatever age group or ability level you may have!
Is Trekking In Sapa Suitable For People With Disabilities?
It's a common question among travelers – is trekking in sapa suitable for people with disabilities? With its beautiful landscapes and rich cultural heritage, it can be an exhilarating experience to explore the area, even if you have limited mobility.
When planning a trip to Sapa as a couple who includes someone with disabilities, some considerations need to be taken into account. After all, safety comes first! Here are three tips to help make your journey through Sapa enjoyable:
Check out local tour companies that specialize in disabled-friendly tours. Experienced guides will be able to provide advice on accessible trails and which areas of the countryside may not be safe or suitable for those with physical limitations.
Invest in sturdy walking sticks or other assistive devices that can help improve stability during trekking trips. This will give you peace of mind knowing that you're well-equipped when tackling uneven terrain.
Consider taking public transportation instead of hiring a car service so that navigating narrow roads won't be an issue. Public buses often offer wheelchair lifts and ramps at most stops, making them much more convenient than private vehicles.
The great thing about traveling as a couple is that everyone can enjoy their own pace while exploring new places together. And while trekking might sound intimidating, it doesn't mean it's off-limits for anyone who has difficulty getting around; after all, adventure awaits wherever we choose to take it! There's no better way to tap into our innate desire for freedom than by daring ourselves outside our comfort zone – whatever form this takes for us individually – and embracing the beauty of nature along the way.
Are There Any Restrictions In Terms Of The Number Of People In A Group?
If you're planning to go trekking in Sapa, one of the things you might be wondering is if there are any restrictions on group size. After all, a large group can make for an enjoyable experience but it's important to know what limits apply so that everyone has a great time.
When it comes to group sizes, many tour operators have different policies and regulations when it comes to the number of people allowed in each group. Generally speaking, most organizations will have a maximum capacity or limit for their groups which could range from five up to twenty-five people depending on the company. That being said, some companies may also offer larger groups with special arrangements.
It's important to take into account any restrictions before booking your trip as this will help ensure that everyone gets the best experience possible without having too many people in one group. To avoid disappointment later on, check ahead of time and ask about any number of restrictions or limitations set by the organization before signing up. This way you'll know how many people can safely join your trekking adventure and make sure everyone enjoys themselves!
Conclusion
The amazing trekking trails in Sapa make it an ideal destination for couples looking to explore this part of Vietnam. From the spectacular views and lush landscapes, there are plenty of opportunities for a romantic getaway. Plus, there is something for everyone – from families with children to those who want more challenging treks.
For example, Alex and Lisa recently visited Sapa on their honeymoon and decided to go on a multi-day trek through Fansipan Mountain Range. They were able to take advantage of discounts offered by certain restaurants specifically for couples and explored some of the most beautiful sights in Sapa that they had never seen before. Despite both having limited mobility, they managed to complete the trek with ease thanks to the access paths available throughout the area.
There's no doubt that Sapa is one of the best places in Vietnam for couples seeking adventure, relaxation, or simply a chance to reconnect with nature. With its wide range of activities suitable for all ages and ability levels, as well as its welcoming local culture, travelers will find themselves coming back time and again!
Sapa 1 Day Tours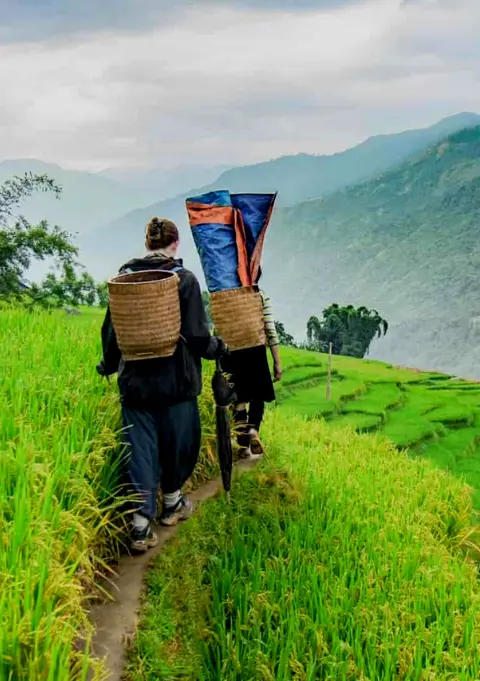 1 day experience
Moderate to challenging
Cultural immersion & active adventure
Rice fields, valleys & villages
​Private tours
Vegan-friendly
Sapa 2 Day Tours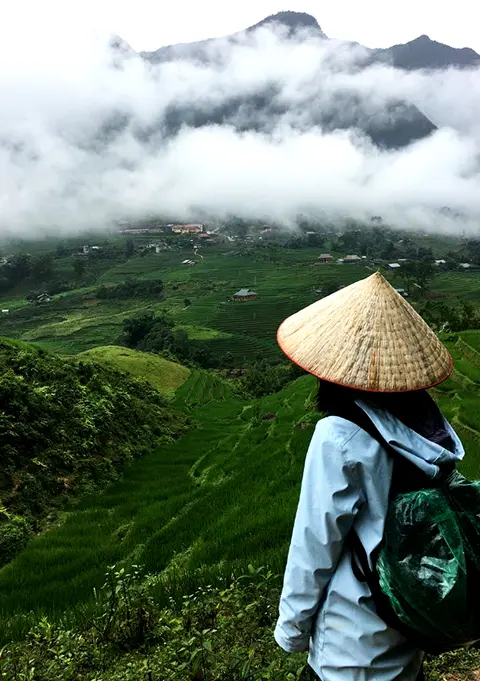 2 days 1 night experience
Moderate to challenging
Cultural immersion & active adventure
Mountains, valleys, rice fields and villages
​Private tours
Vegan-friendly
Sapa 3 Day Tours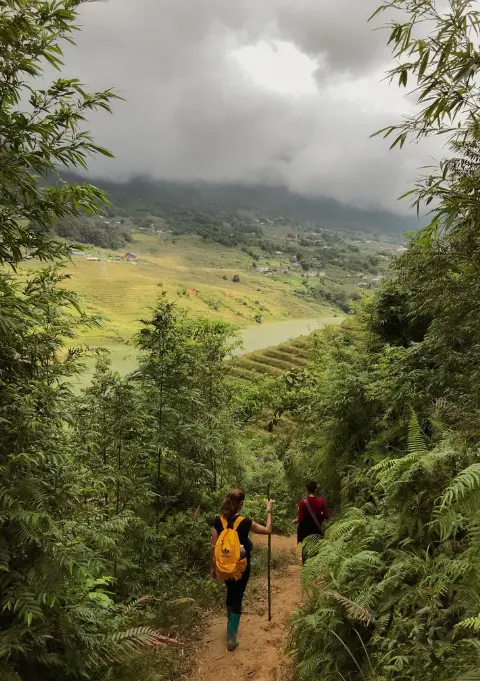 3 days 2 night experience
Moderate to challenging
Cultural immersion & active adventure
Mountains, valley, rice fields & villages
​Private tours
Vegan-friendly
Sapa 4 Day Tours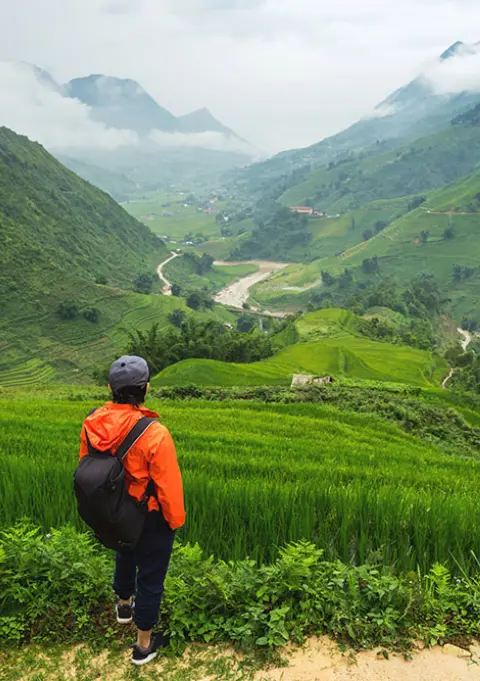 4 days 3 night experience
Moderate to challenging
Cultural immersion & active adventure
Mountains, valleys, rice fields & villages
​Private tours – Less Touristic
Vegan-friendly