Recently updated on January 20th, 2023 at 09:51 pm
Are you looking for the best way from Sapa to Ha Giang? You will learn the best routes and be able to travel on a budget to Ha Giang with this unlimited guide.
Something you should know about Ha Giang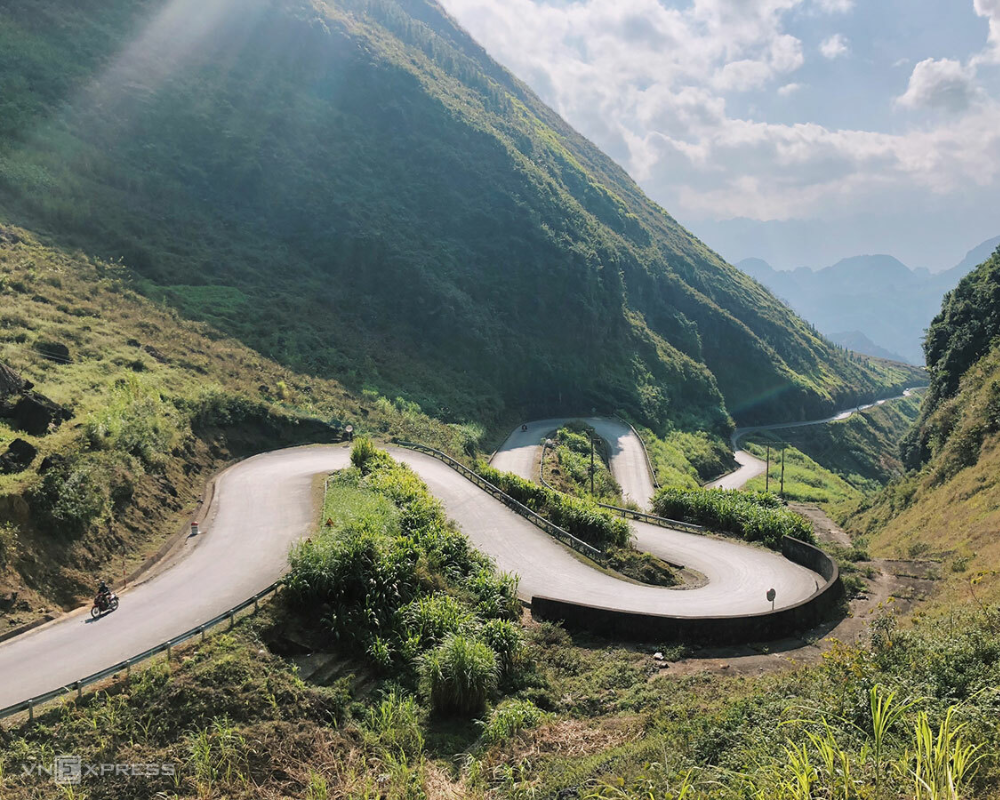 Source: Internet
Ha Giang is the northernmost point of Vietnam, where it shares a border with China. With an altitude of about 2000m above sea level, this land is very favored by nature. The scenery here is as beautiful as a picture, including mountains, forests, rivers and fields.
Coming to this Northeastern land, you can not only discover the natural beauty. You can also learn about the culture of 24 different ethnic groups living here. It is the combination of nature, people and culture that has created the attraction for Ha Giang. There is still a saying that "Ha Giang makes many people secretly love and miss", going once will definitely want to go a second time, a third time and many more times.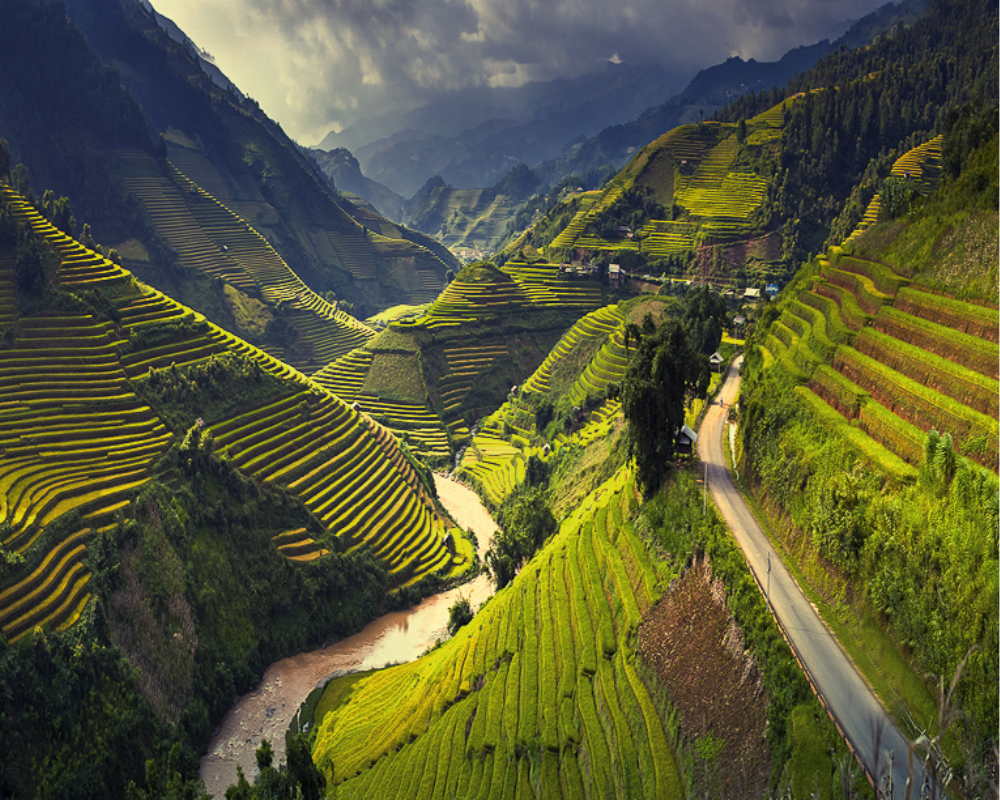 Source: Internet
As a mountainous province, the climate in Ha Giang is noticeably cold compared to the lowland and adjacent midlands. The annual average temperature is about 21-23 degrees Celsius. The highlight of the climate is high humidity throughout the year, abundant and prolonged rain.
You can travel to Ha Giang in any season of the year. People often come to Ha Giang in the autumn when the rice is ripe. The most beautiful time is October, November and December when buckwheat flowers or cabbage fields bloom. In spring, apricot flowers and plum blossoms bloom in the forest, making you feel like you're floating in the clouds.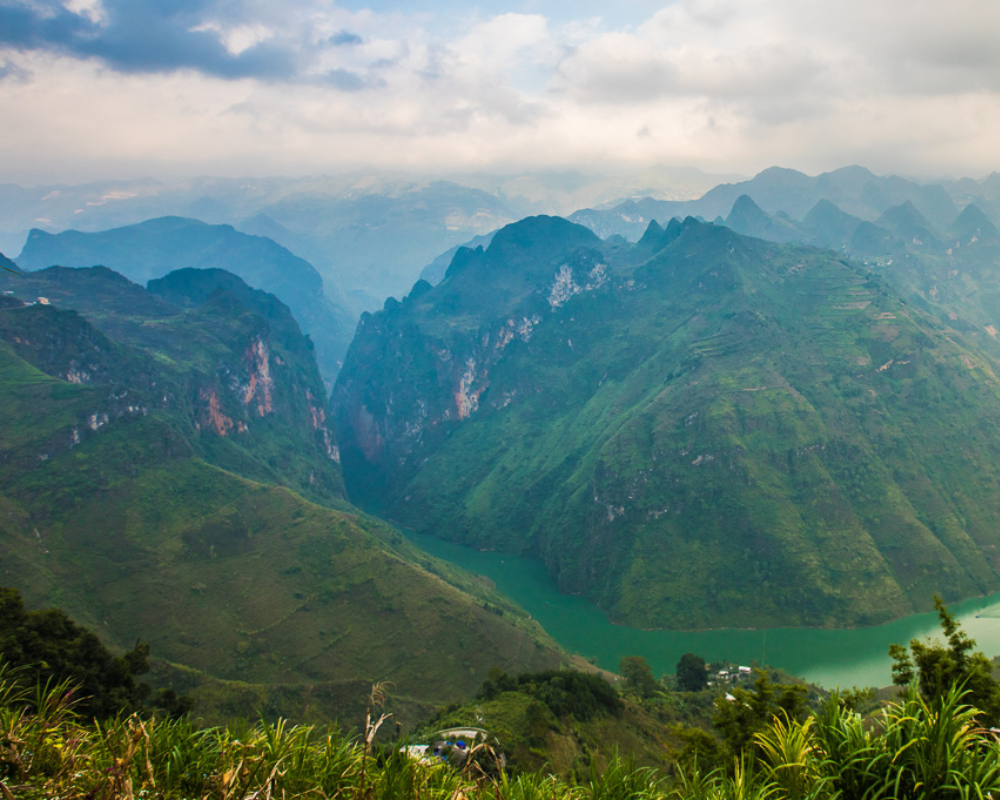 Source: Internet
How far does it take from Ha Giang to Sapa ?
Sapa and Ha Giang are both provinces in the northern mountainous region of Vietnam. These two provinces have a border with each other, but Sapa is in the Northwest and Ha Giang is in the Northeast. Both of these high-mountain tourist destinations captivate many tourists' hearts by the beauty this place brings.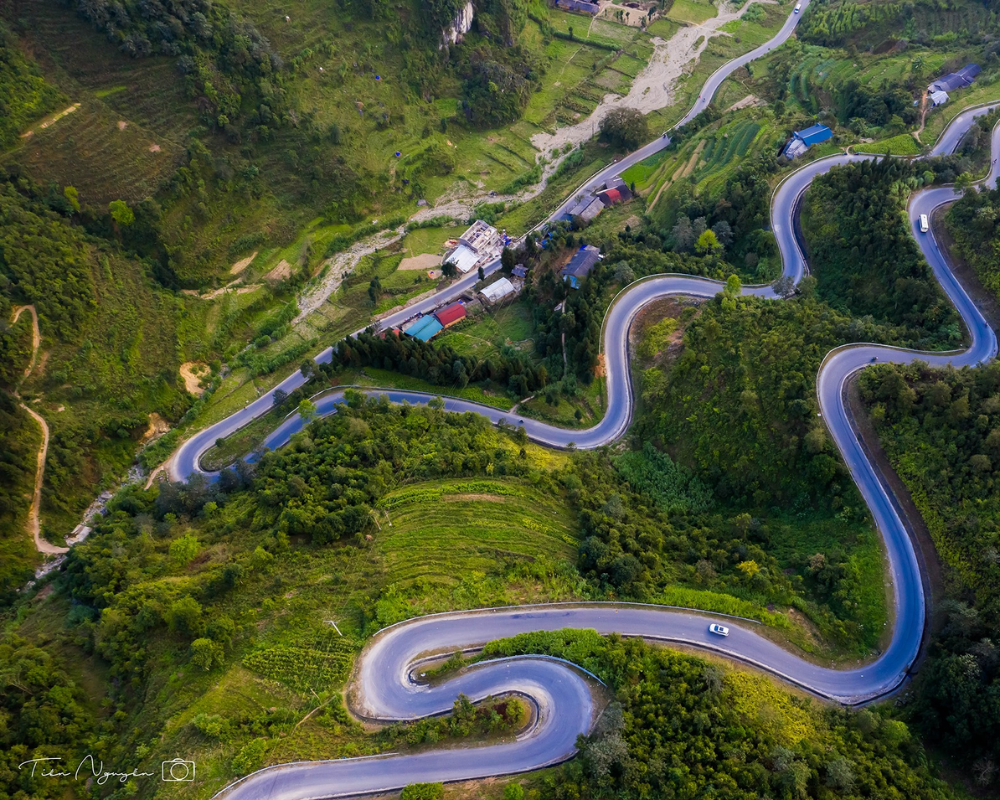 Source: Internet
If you depart from Sapa, the number of kilometers you will pass is about more than 200km. This distance is not too long, but because the terrain is mainly winding and difficult, it may take a long time to travel.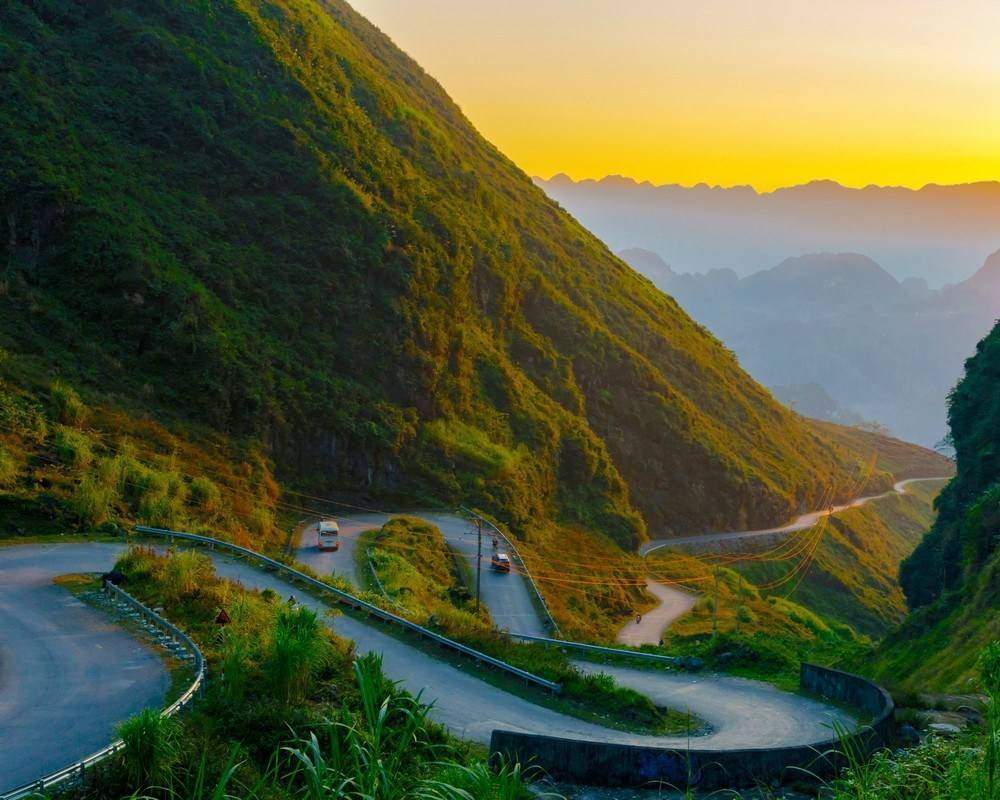 Source: Internet
To be more specific about the travel distance between the two locations Ha Giang and Sapa is as follows. If the destination you choose is Dong Van town (Ha Giang), Sapa to Ha Giang distance you travel will be 375 km. From Sapa bus station to Ha Giang city center, the distance only takes about 232 km. The distance from Lao Cai bus station to Ha Giang bus station is the shortest distance of 196 km, but you will have to take the time to move to Lao Cai bus station. The distances above are only estimates, depending on the route you choose to go, means of transportation, other influencing factors, the distance may be farther or closer.
How do I get to Ha Giang from Sapa
There are 2 main means that you can choose to go: motorcycle or bus to travel from Ha Giang to Sapa
Motorbike:
From Sapa to Ha Giang motorbike is the means of transport that professional backpackers often choose. However, if you choose to go by motorcycle, you must first have good health, endurance, and experience in moving mountainous terrain and follow strictlt to Sapa to Ha Giang map. This road, although difficult, will certainly bring you many interesting experiences.
The route: From Bac Ha – Xin Man – Hoang Su Phi – Ha Giang – Dong Van town – Meo Vac.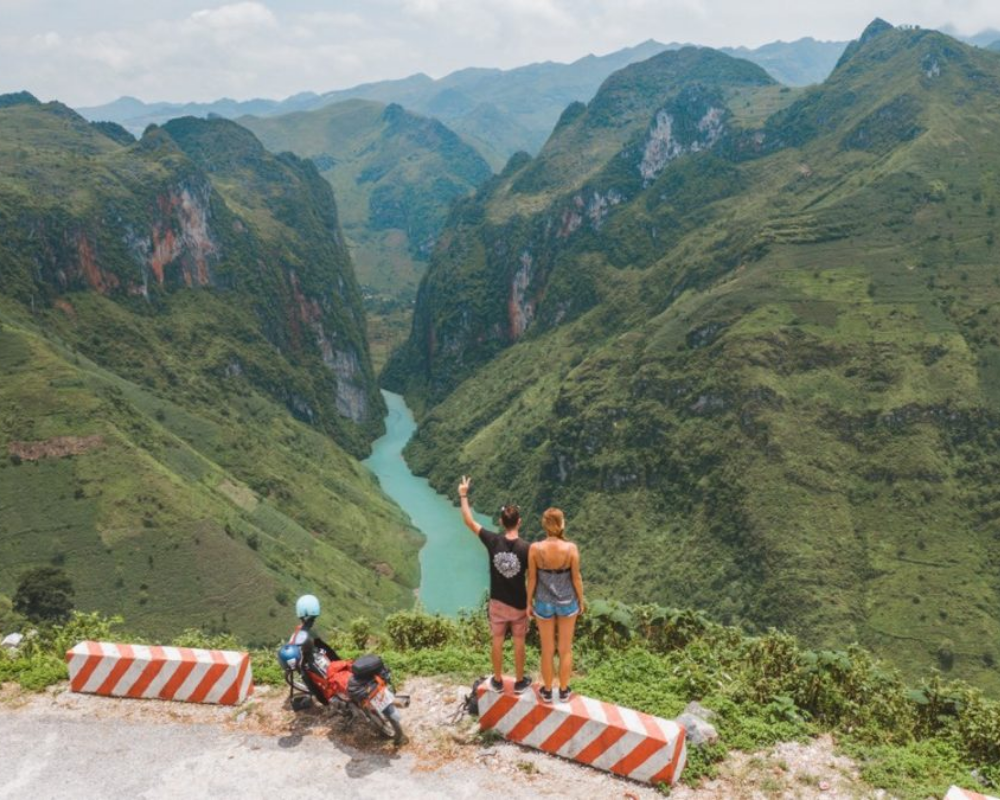 Source: Internet
Travel by bus :
If you are not a professional backpacker, do not risk going by motorbike, but choose to go by bus for safety. Currently, there are also many bus trips. Bus tickets usually range from 220,000 VND/ticket depending on each bus operator and when you go. The Sapa to Ha Giang loop price is the same. These buses usually run along the following routes: National Highway 2, National Highway 70 and National Highway 279.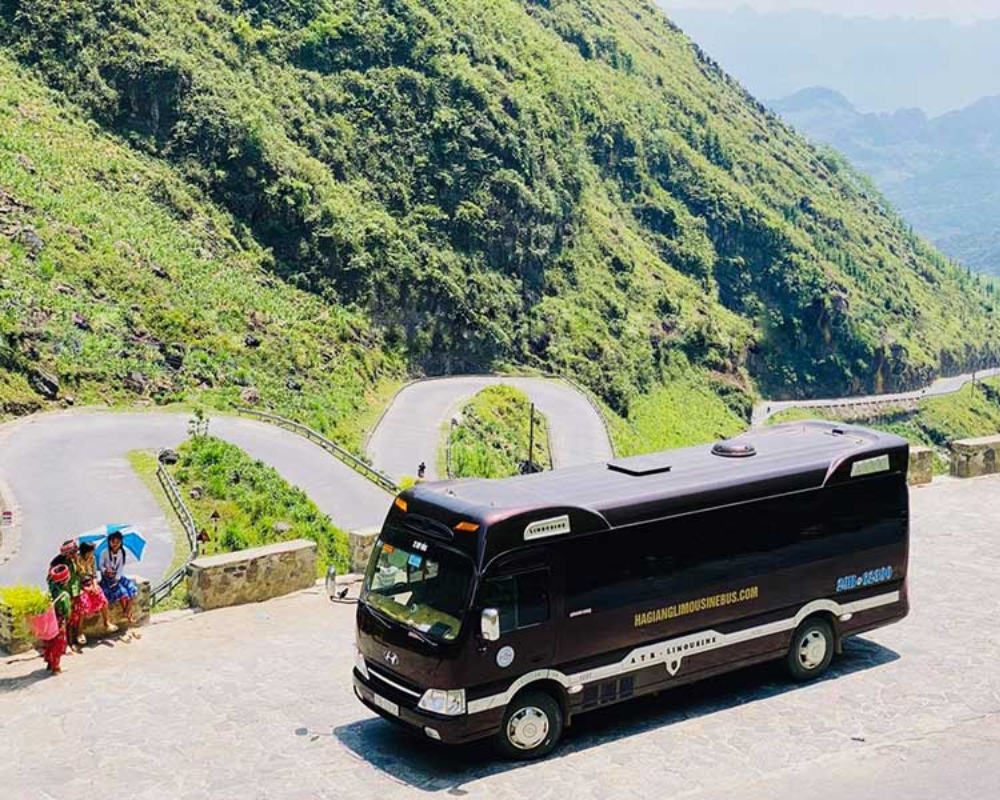 Source: Internet
Some small notes when traveling by bus:
Travel time takes about 5-6 hours, you can choose a sleeper or a seat car
It is recommended to call in advance to ask about the departure time to avoid missing
It is recommended to bring anti-sickness medicine because you may get sick during the journey because the road is too steep
There is no Sapa to Ha Giang train
Note: There is no train from Sapa to Ha Giang
Where to go in Ha Giang?
Famous for the majestic scenery along with the terraced fields as far as the eye can see, the buckwheat flower fields covered with purple hills, mixed with the ethnic cultural identity of the highland are the things that attract tourists everywhere. to Ha Giang tourism. Below is some places you can visit:
Nine rounds pass:
Stopping at the most famous pass of Ha Giang, nine blocks, you have to admire again because the scene here is really majestic. The winding zigzag slopes follow each other to create a somewhat dangerous but equally unique route. From here looking far away, one can see that heaven and earth are blending together to create a scene that only those who come here, directly see, can feel this majesty.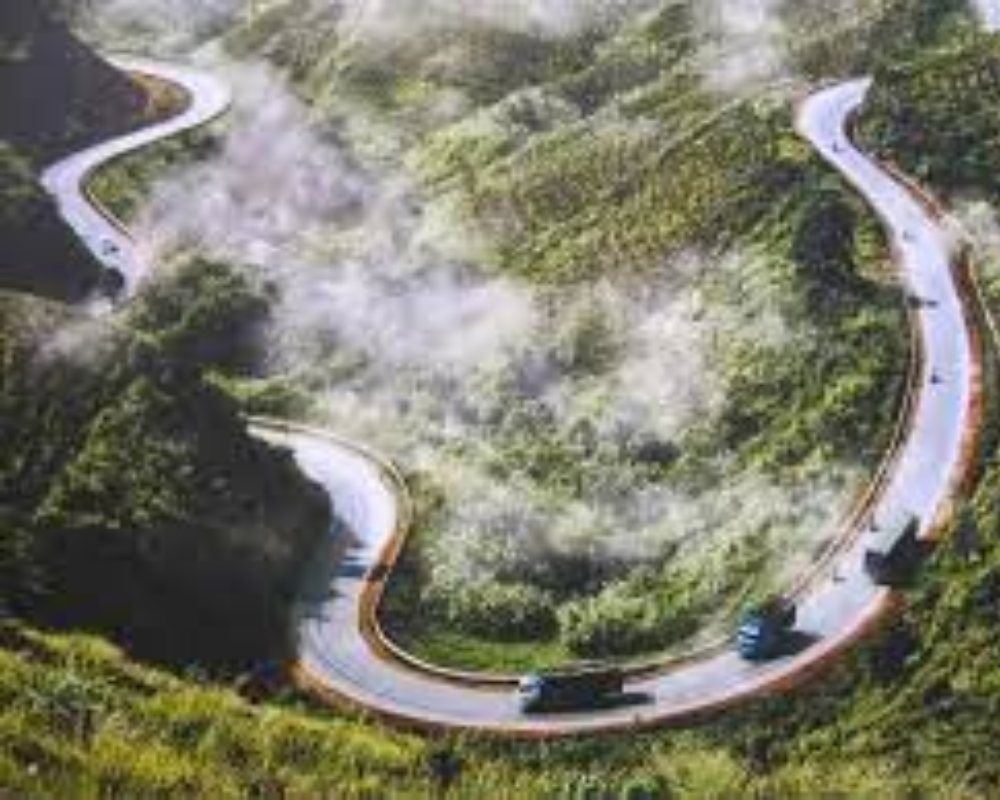 Source: Internet
Pho Bang town
Pho Bang is a small town in Dong Van district, strangely simple and peaceful. The road to Pho Bang kept winding from one mountain range to another, the rain kept falling on the deep valleys without a shadow until suddenly Pho Bang appeared. We went to Pho Bang on a rainy day, thinking it was bad luck, but it turned out not to be, Pho Bang in the rain was so beautiful.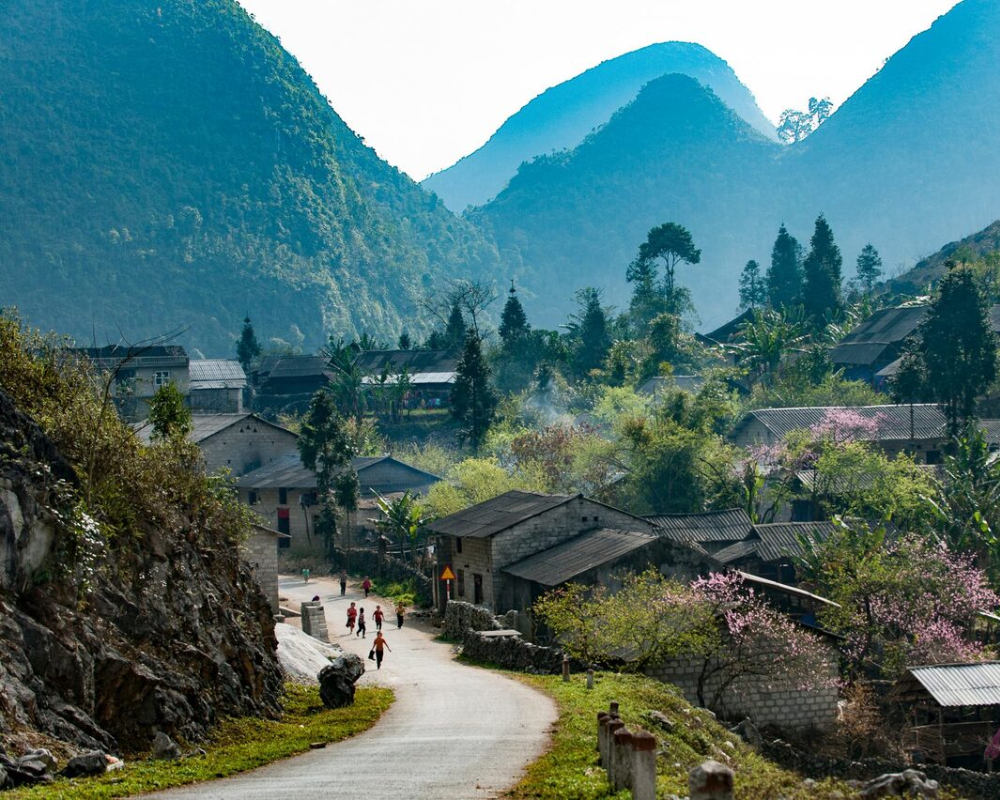 Source: Internet
This town has almost no traces of tourism, this place makes us wavered by the red-walled houses that fade over the years, the rows of red couplets, or the wooden stilts right in front of the alley. The street is blurred because of the rain, sometimes we only see a few wholesalers hurrying by or children playing together in the rain. It's so peaceful!
Dong Van Plateau
Experiencing more than 100 km of pass road with dizzying bends between a deep abyss on one side and layers of cat ears rocky mountains on the other, the wild and majestic scenery of Dong Van Karst Plateau appears in the scenery. The mist made us really dazed, even though this was the second time.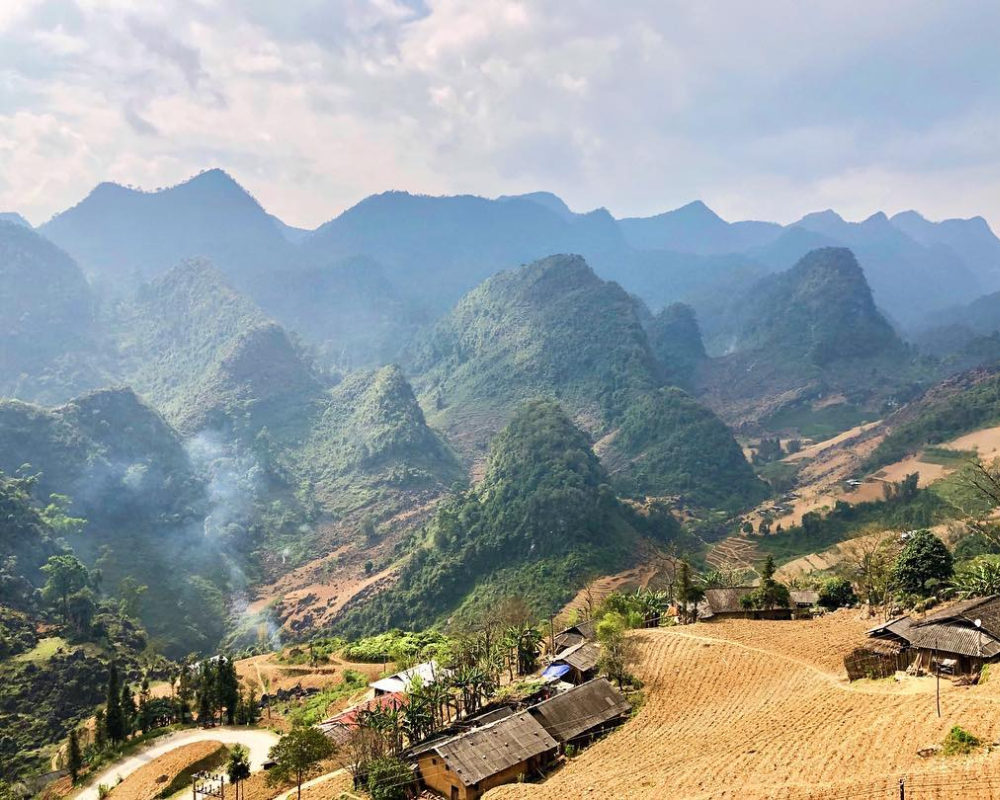 Source: Internet
The Vuong Family Mansion
This place still has its own ancient features with a unique construction style and leaves us with very different feelings. Right in front of the mansion, there are a few stalls selling specialties of the Northwest mountains, if you come in the morning, you can see a simple but extremely busy market.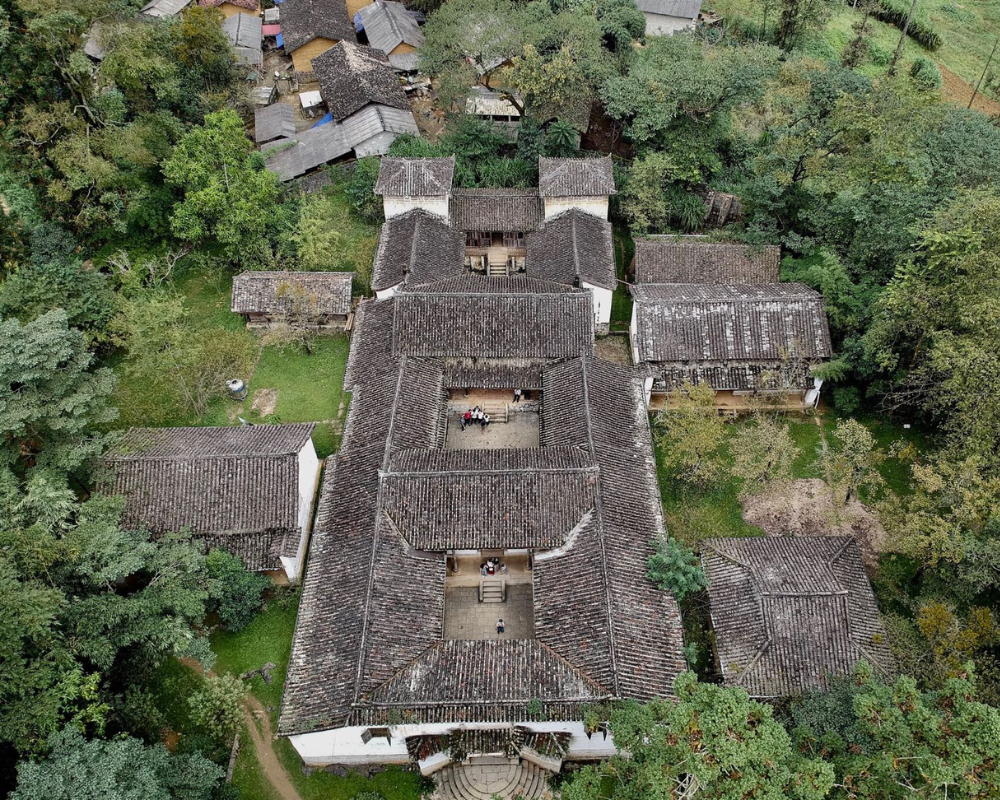 Source: Internet
Lung Cu flagpole
Lung Cu flagpole is only about 2 km from the northernmost point of the country, but this place has always been considered a symbol of national sovereignty, a symbol of the northernmost point of the country. The road to Lung Cu is also a bit difficult with winding roads and deep abysses, especially on rainy days, a few points have been missed. But when we came here, we were really proud, we never thought we would be able to set foot in a place this far.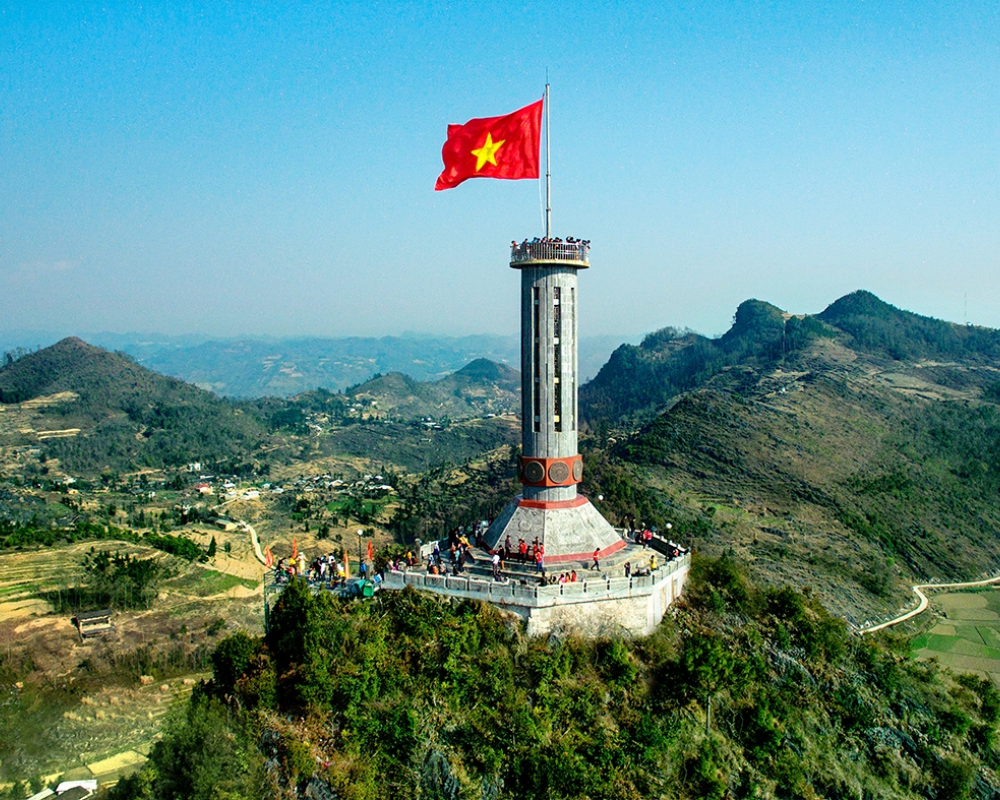 Source: Internet
Ma Pi Leng Pass
Ma Pi Leng pass, known as the king of the pass of Vietnam. Ma Pi Leng Pass is famous for its winding, winding pass, winding along the mountainside, one side is a steep cliff, the other is a deep abyss. But not because of that, we are discouraged from driving, but on the contrary, we are more excited.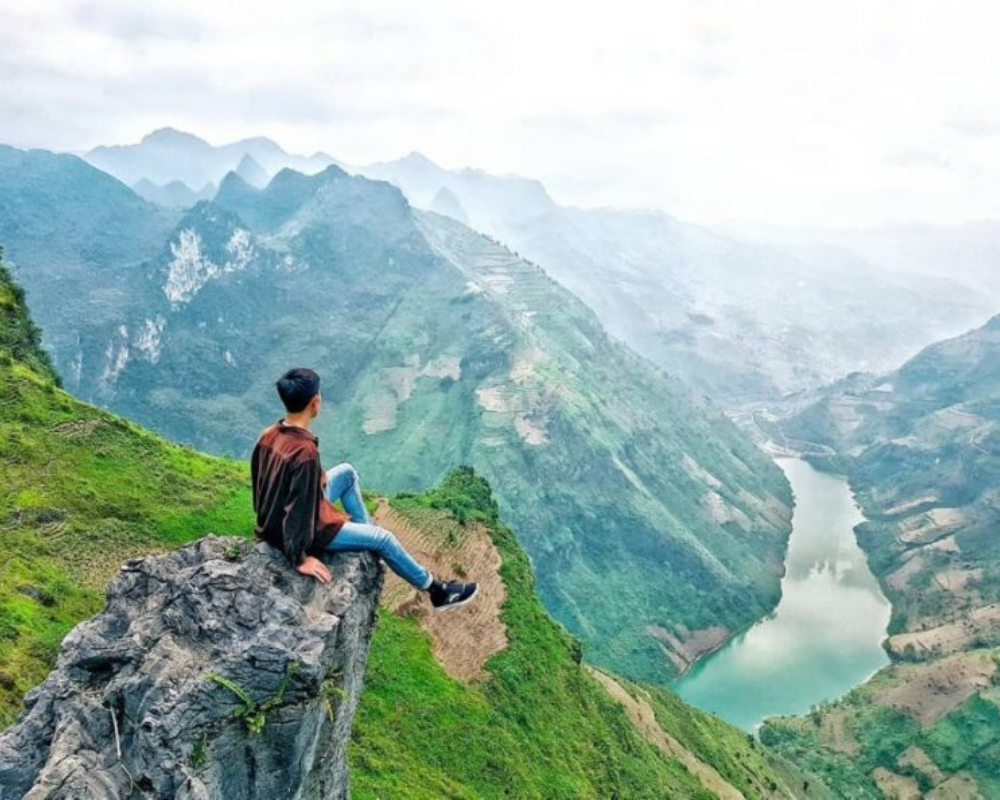 Source: Internet
It should also be said that the roads on this pass are really dangerous, the roads are slippery and steep, so we always have to remind each other to only run at a maximum of 10 km/h. There are times when the clouds come down to completely block the view, making you only dare to move the car little by little, while walking, trembling, dare not speak, dare not breathe for fear that just breathing will make the car tilt, really.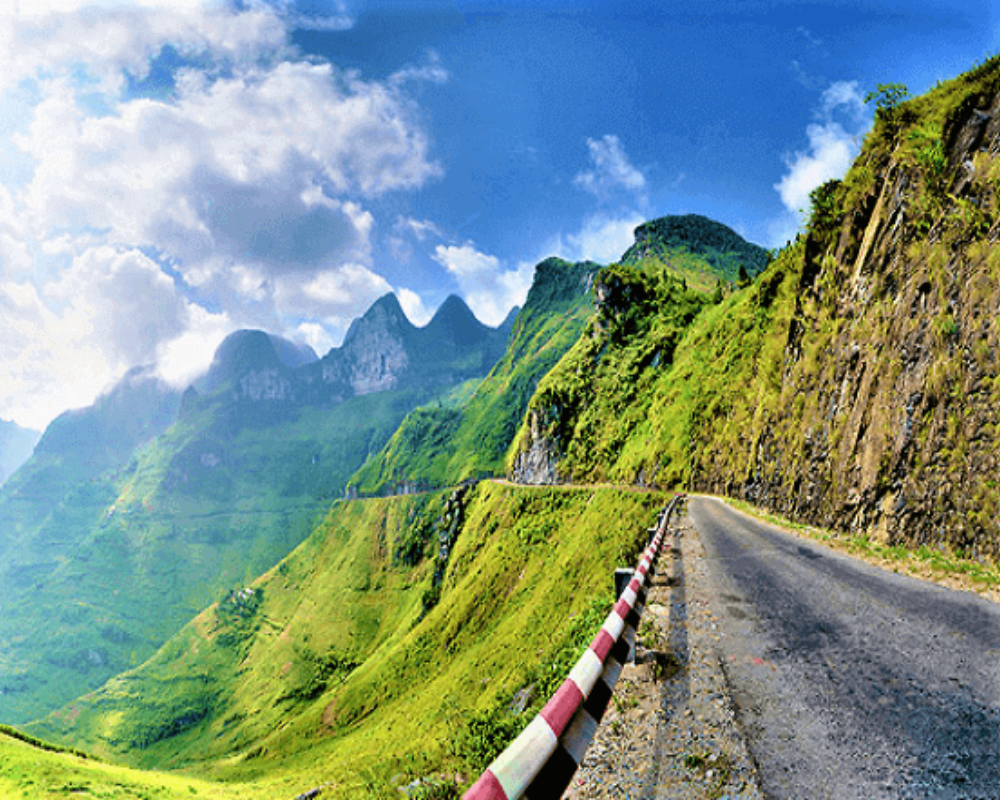 Source: Internet
And indeed when the mist begins to fade, the dream world appears. Behind the mists is the legendary Happiness Road. True to its name, we are really happy with what is in front of us. Crossing the slopes, watching the sharp, dangerous cat ear stones with all kinds of strange shapes, we set foot on the top of Ma Pi Leng.
Sapa 1 Day Tours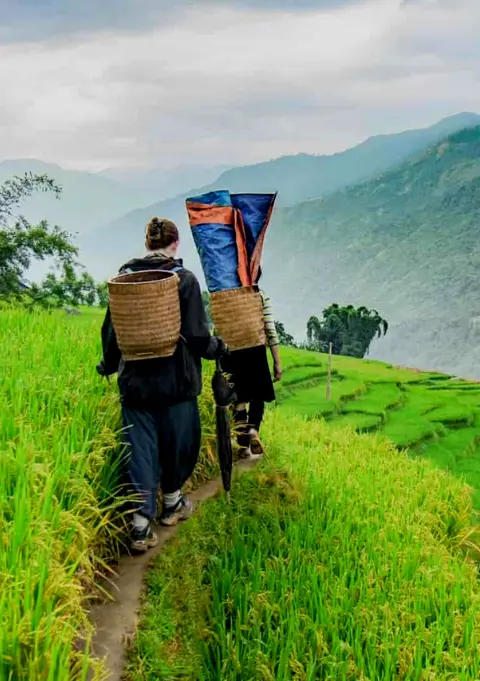 1 day experience
Moderate to challenging
Cultural immersion & active adventure
Rice fields, valleys & villages
​Private tours
Vegan-friendly
Sapa 2 Day Tours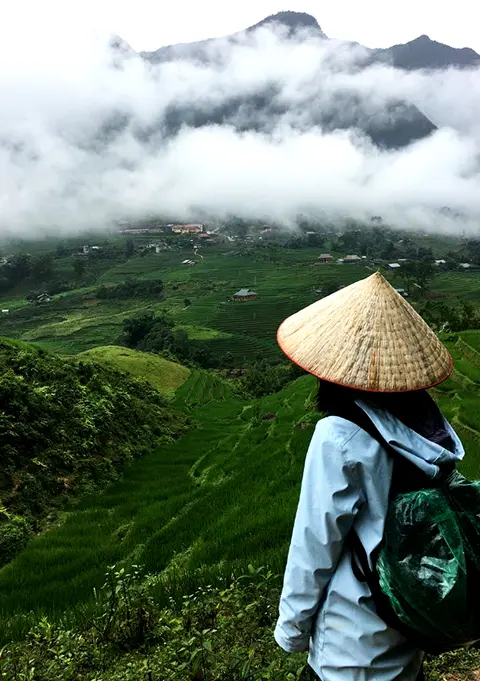 2 days 1 night experience
Moderate to challenging
Cultural immersion & active adventure
Mountains, valleys, rice fields and villages
​Private tours
Vegan-friendly
Sapa 3 Day Tours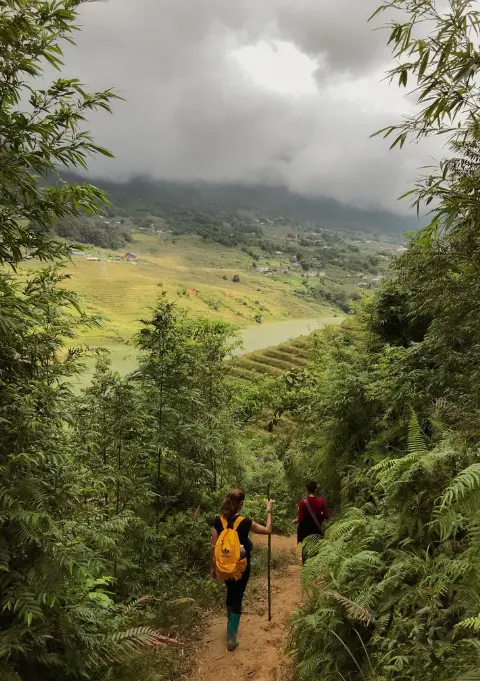 3 days 2 night experience
Moderate to challenging
Cultural immersion & active adventure
Mountains, valley, rice fields & villages
​Private tours
Vegan-friendly
Sapa 4 Day Tours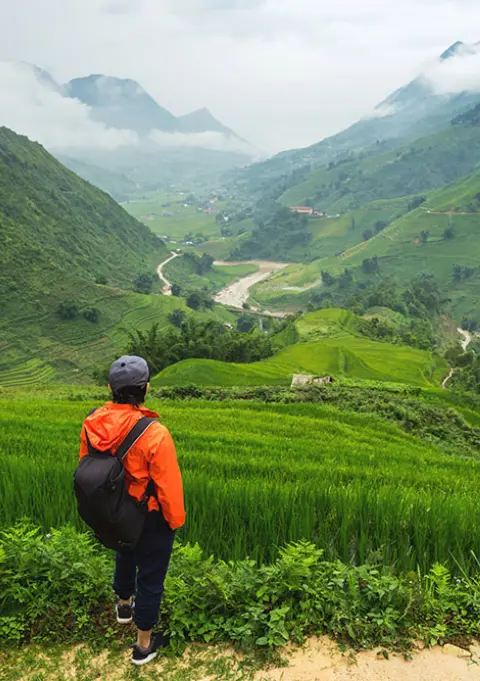 4 days 3 night experience
Moderate to challenging
Cultural immersion & active adventure
Mountains, valleys, rice fields & villages
​Private tours – Less Touristic
Vegan-friendly
Ha Giang specialties
Coming to Ha Giang, don't miss the egg rolls with a thin layer of wet dough, inside is the peach yolk color of eggs, a specialty of the top land of the country.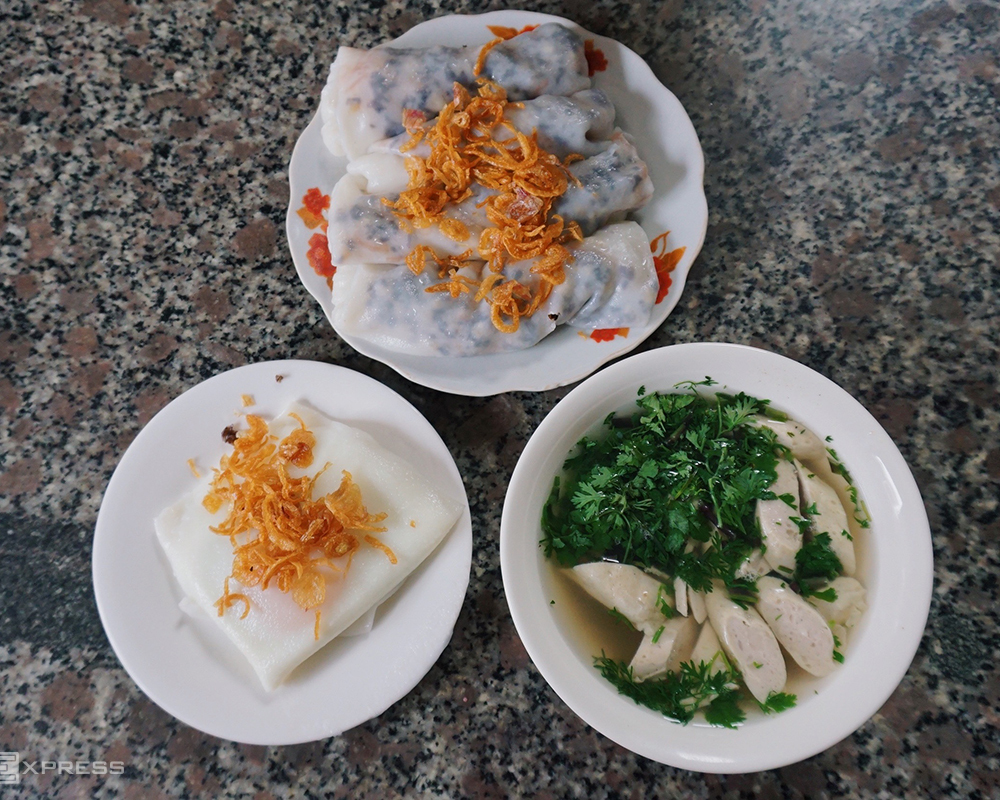 Source: Internet
Another dish you should try is au tau porridge which is cooked with glutinous rice with yellow flowers mixed with plain rice, and the tubers are carefully simmered with greasy pork leg broth and herbs. Au Tau porridge is not only a simple dish, but also a tonic to relieve colds.
Source: Internet
Chung hump cake is a specialty of Ha Giang, wrapped by hand, the crust is blue or black depending on the type of rice. If the cake is green, the rice is mixed with the rice, and the black cake is mixed with brown rice. The filling has both lean meat and fat. Cakes are packed daily by some families in Ha Giang city, but must be pre-ordered because quantities are limited. Each cake costs from 17,000 VND.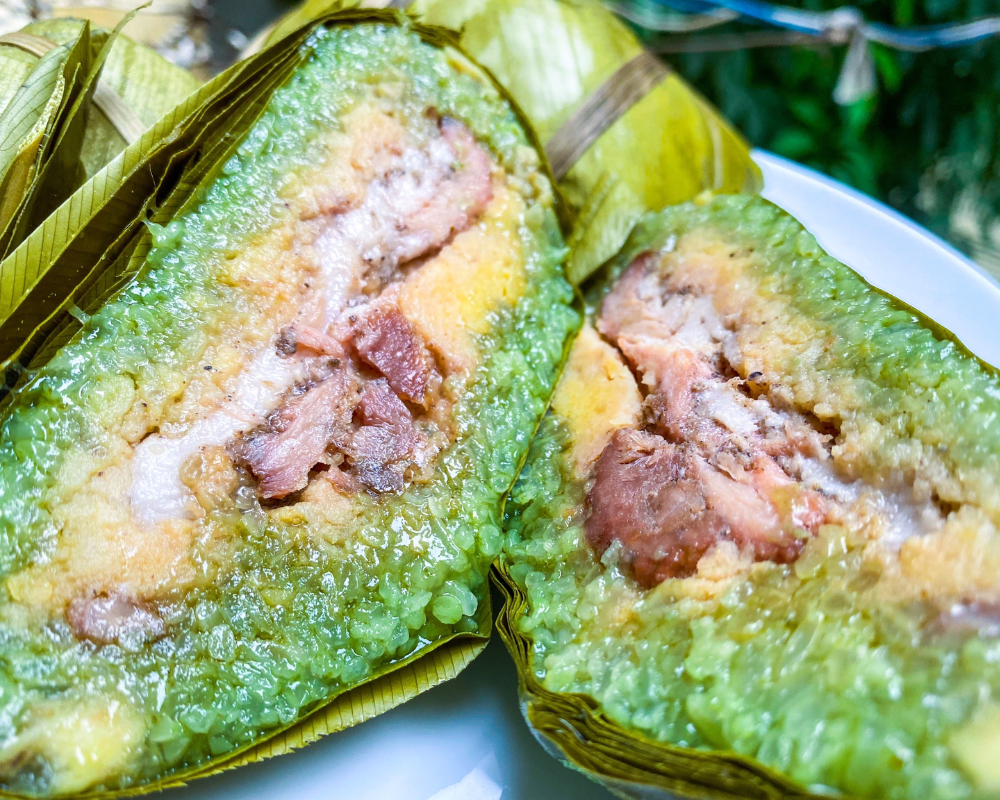 Source: Internet
What to buy as gifts in Ha Giang?
Ha Giang is well-known for its kitchen sausage. It is made from half-lean and half-fat meat marinated with salt, sugar, monosodium glutamate, white wine, ginger juice and a few chopped dried macadamias marinated with the smell of kitchen smoke with a characteristic aroma that makes you eat. once and remember forever.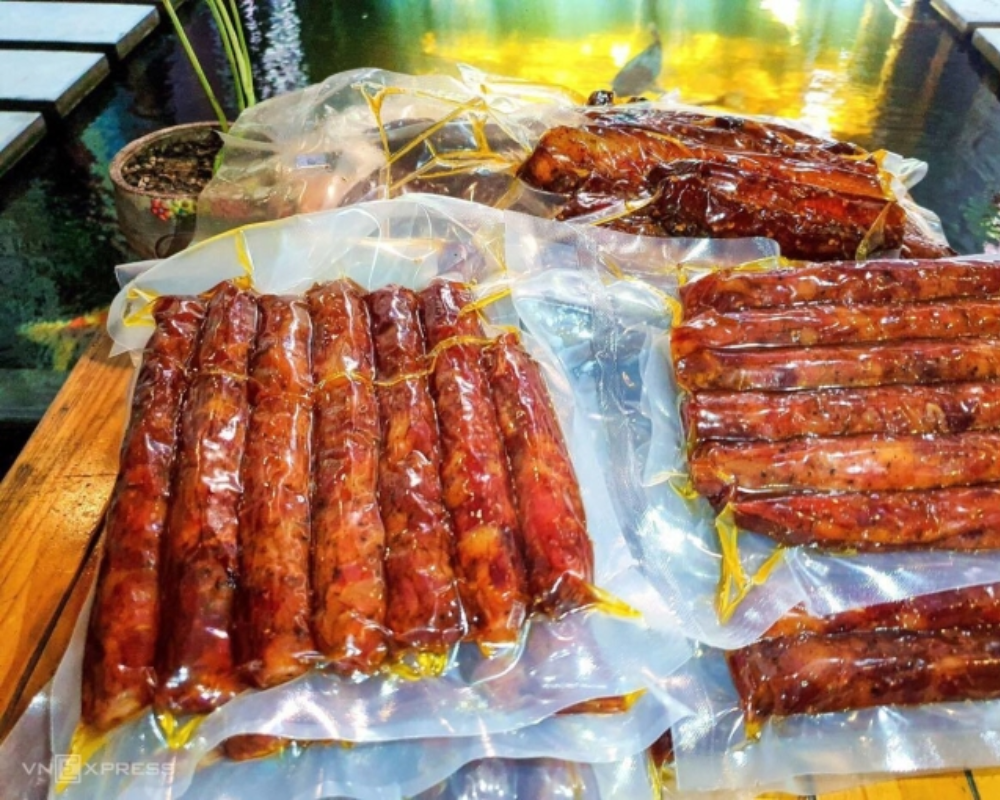 Source: Internet
Another gift you can consider is honey. From September to December of the lunar calendar is the time to harvest mint honey on the rocky plateau. Along National Highway 4C to Quan Ba, Dong Van and Meo Vac districts, visitors can easily see beekeeping shacks and honey mining on the spot. Typical honey has a lemon yellow color, strong aroma, sweet and cool like mint.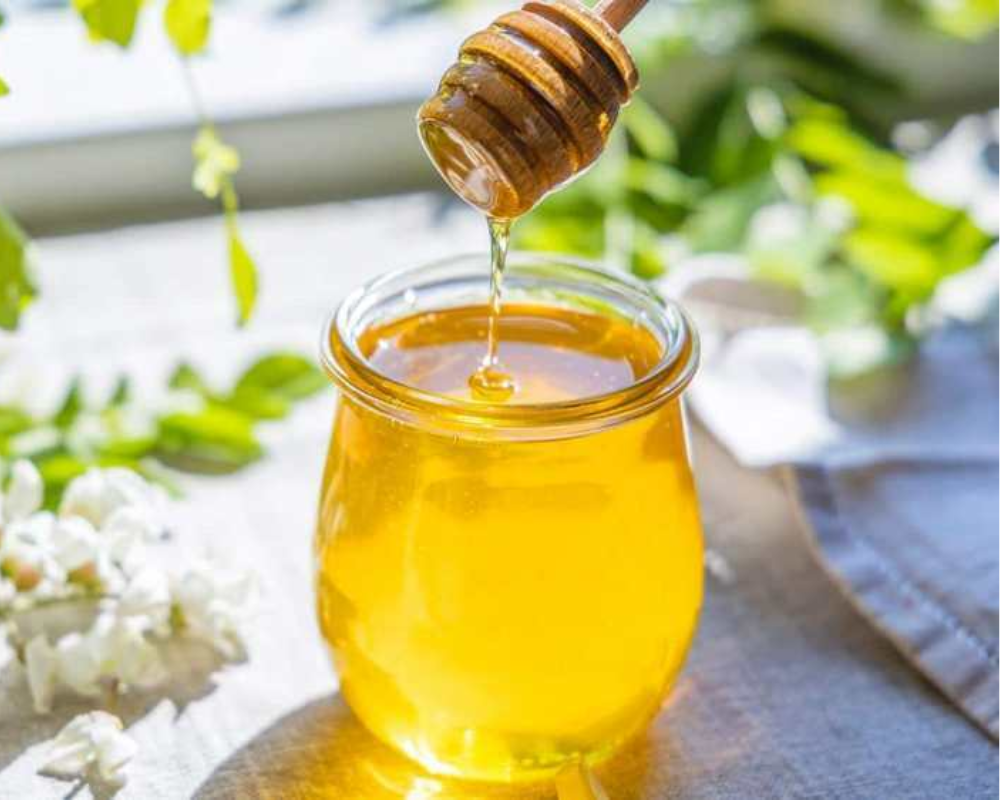 Source: Internet
Here is some information you should know about going to Ha Giang. Contact us right now to have the best experience to this beautiful place.
How to get to Halong Bay from Sapa?
You can travel from Sapa to Halong Bay by bus, train and taxi
Is Ha Giang in Sapa?
Sapa is a region 300 km Northwest of Hanoi. Ha Giang is a bit further East.
Is Ha Giang worth it?
Ha Giang province is one of the most adventurous destinations in the country. Filled with beautiful karst mountains, steep mountain passes, winding roads and foggy villages.
When should I go to Ha Giang?
The most appropriate time to come to Ha Giang should be around or after the Tet Holidays, which is from February to May.
How much does it cost to get by bus from Sapa to Ha Giang?
The bus ticket from Sapa to Ha Giang is about 17$
What is the travel distance by bus from Sapa to Ha Giang?
Travel distance from Sapa to Ha Giang is about 250 km by bus
How long is the bus from Sapa to Ha Giang?
The distance from Ha Giang to Sapa is about 250 km , it takes 6 hours getting there by bus
How much is the bus ticket from Sapa to Ha Giang?
The bus ticket from Sapa to Ha Giang is about 17$
How long does it take to get from Sapa to Ha Giang?
The distance from Ha Giang to Sapa is about 250 km , it takes 6 hours getting there.
Which way is quickest from Sapa to Ha Giang?
Time to travel depends on weather, type of transportations, topographic.