3.5 years of experience as a local tourist guide. Now, I would like to share with you my experience of travel in Sapa (My hometown).
Currently, my team has finished designing Sapa Trekking from Hanoi programs with meager prices, two days, three days.

We have negotiated with beautiful hotels in Sapa with low prices to assist you to go to Sa Pa with the best service.

Example: One Day Trekking Sapa, It's cost just 55US$. Included: Bus from Hano to Sapa 2 ways, one lunch, Village entry fees, one small bottle of water, local guide, transport from villages back to Sapa

More information about Trekking Sapa Tour with low price, please click to this link: http://trekkingtoursapa.com/sapa-1-day-tour/

You want to book the cheapest homestay accommodation. Please contact us here (Trekking Tour Sapa).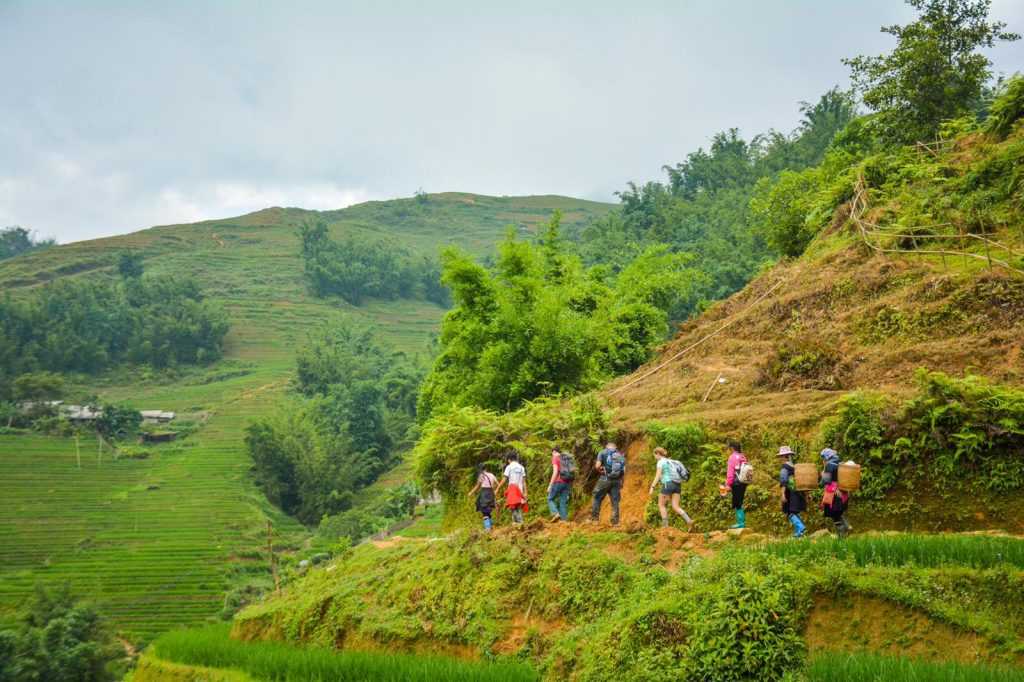 Some other utilities:
Motorbike rental location: Anh Tuấn 019 Trung Nguyên Sa Pa. Phone Number: 0983 644 588. Rents range from 80.000vnd to 120.000vnd; it's depending on the type of vehicle. More than 100 motorbikes with new types, proper maintenance.
Sapa Accommodation with low price 300.000vnd/per night (It's about 13US$)
Delicious Vietnamese food restaurants in Sapa
Some Trekking Sapa programs: 4 nights three days or 3 nights two days
Sapa in every season has a different beauty. Depending on the season, you choose to go. Cost about: 80US$ – 125US$ depending on the number of people in your group and the service you want From Hanoi to Sapa!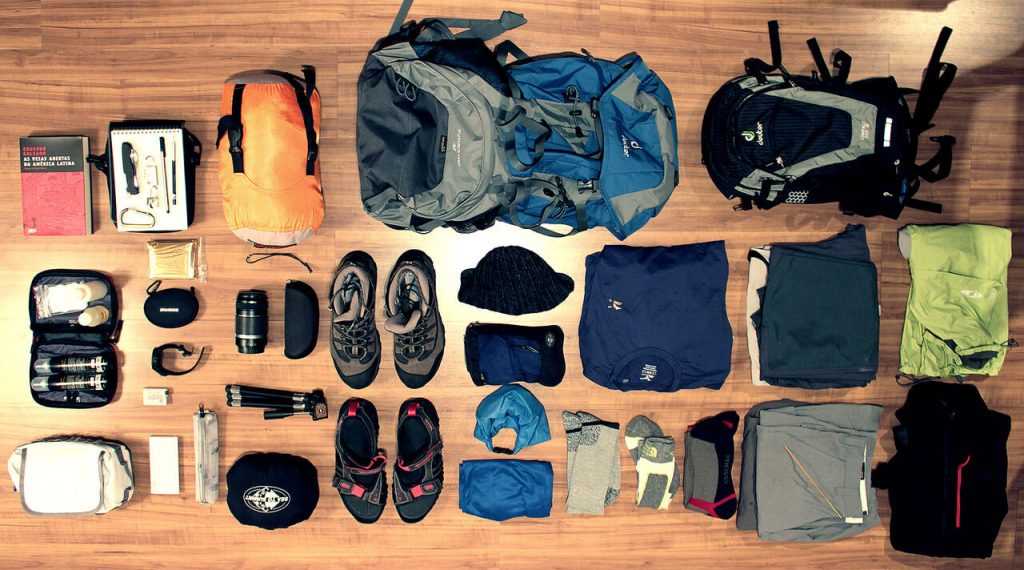 Money: Depending on how you go and how you live. I have a plan for you at the end of the lesson.
Clothes: You should bring lightweight clothes but must be warm. Summer in Sapa is cold, you can wear normally but still, need a jacket. But the winter in Sapa is freezing; you need a warm coat, gloves, a scarf, and a wool hat to empty the high cold. Do not bring too much it will be bulky (Usually people only in Sapa 2-3 days, some people in Sapa to 2-3 weeks or the whole month to return, because here is fresh and the landscape is gorgeous – it is not like at Hanoi and Ho Chi Minh).
Yourself a pair of climbing shoes, walking shoes, or sports shoes.
Camera: your camera phone takes good photos: I promise you will like to take a lot of pictures so remember to bring batteries and chargers.
Identity papers: You need an ID or Passport to complete the room renting procedure and don't forget to bring your driver's license if you want to ride a motorbike.
Map: If you are staying at a hostel or hotel in Sapa, you can also ask for a plan at the reception, or use the map on your phone.
Snacks
Personal belongings
Book online Car tickets.
This is a car ticket, from Hanoi – Sa Pa. Its price range about 180.000vnd – 200.000vnd (7US$-9US$).
Book online tickets at BookingSapa.com

The advantage of a car is to go straight to Sapa town, not stop at any station. The vehicle also goes on night trips, which is similar to trains. Mainly, the tour bus is different from other passenger cars and other kinds of transport else. Stop only one stop to pick up passengers along the road.

Time to go to Hanoi – Lao Cai highway takes about 3 hours, from Lao Cai to Sapa for about 1 hour, so the total time from Hanoi to Sapa is 4 hours.
Guest House and Hotel
This problem is not very important for young people. Because we go out all day and go to the room at night. So I classify motels + hotels according to prices so that you can easily choose!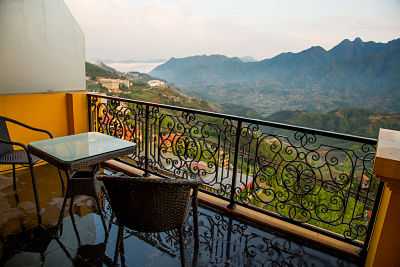 Medium and cheap:
There are two areas with many hostels and cheap hotels in Sapa: Xuan Vien and Fansipan streets, with an average price of 250.000vnd – 300.000vnd / per night for two people room. Tet holiday season can range more expenses per night depending on the hotel.
Courtesy, luxury: 500,000vnd-1000.000vnd (23US$ – 43US$)
I love those hotels because of clean, professional, and beautiful views also. (Photos I will post in Album!)
Chau Long Hotel Sapa (Cost: 43US$ – 65US$), Adress: 024 phố Đồng Lợi
Bamboo Sapa Hotel (Cost: 29US$ – 86US$), Adress: 018 Mường Hoa, Sapa
Muong Thanh Sapa Hotel: (Cost: 26US$ – 56US$), Adress: 044 Ngu Chi Son
Cong Doan Sapa Hotel: (Cost: 26US$ – 65US$), Adress: Phố Hàm Rồng
Sao Phuong Bac Hotel Sapa: (Cost: 26US$ – 65US$), Adress: 05 Ngũ Chỉ Sơn, lake view and lean.
Auberge Dang Trung Hotel Sa Pa (Cost: 19US$ – 30US$), Adress: 031 phố Mường Hoa.
Royal View Sapa Hotel, Adress: 034 Phố Cầu Mây
Holiday Hotel Sapa, Adress: 016 Mường Hoa.
Luxury Hotel Sapa, Adress: 036 Fansipan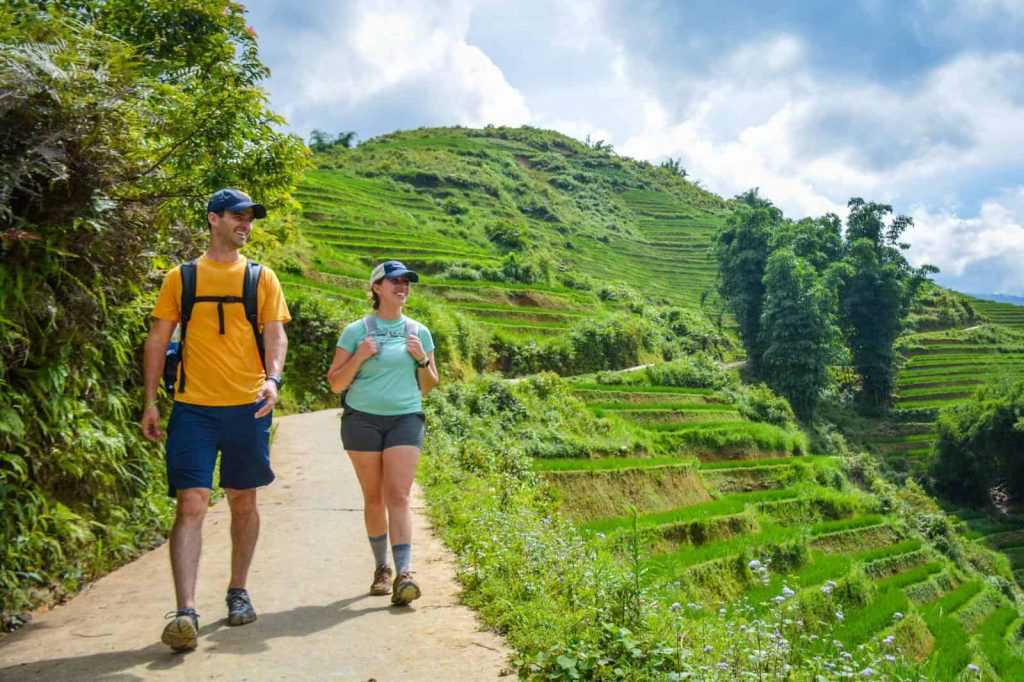 There are many places to visit in Sapa. However, there are some key points that you should not miss: Ta Van village, Lao Chai village, Ta Phin village, Cat Cat village, Ham Rong mountain, Love Waterfall, Silver Waterfall and Heaven Gate.
These points are not in the same direction, all scattered around Sapa. You should rent a motorbike to save money.
If you go to a family, rent a car. Rental price of motorcycles from 80.000vnd – 120.000vnd depending on the type of car, self-pouring gas, easy hire. Cars, you can ask more at your hotel.
The road from Sapa to Ta Van and Ta Phin villages has beautiful terraces. Ta Van road is also a road to Ban Ho and ancient stone sapa.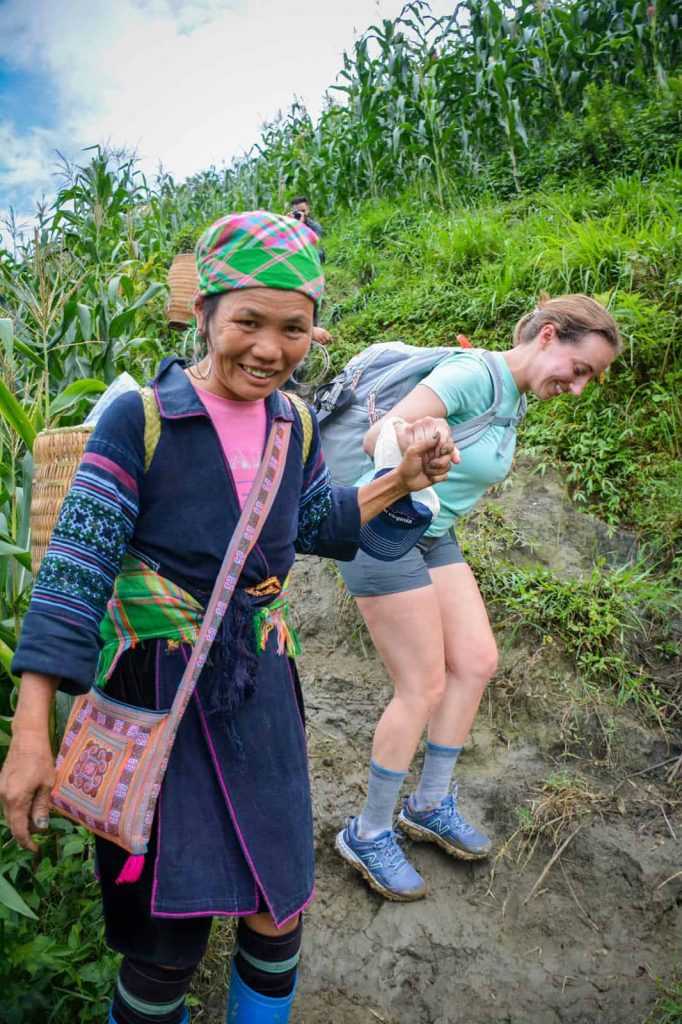 Please ask permission when taking photos of local people.
Please authorize before you want to visit local houses.
Do not buy antiques for souvenirs as this will lose the private heritage because many people do not understand their actual value.
Don't give local children anything. If you want, give your gift to their parents or the elderly
Cat Cat Village: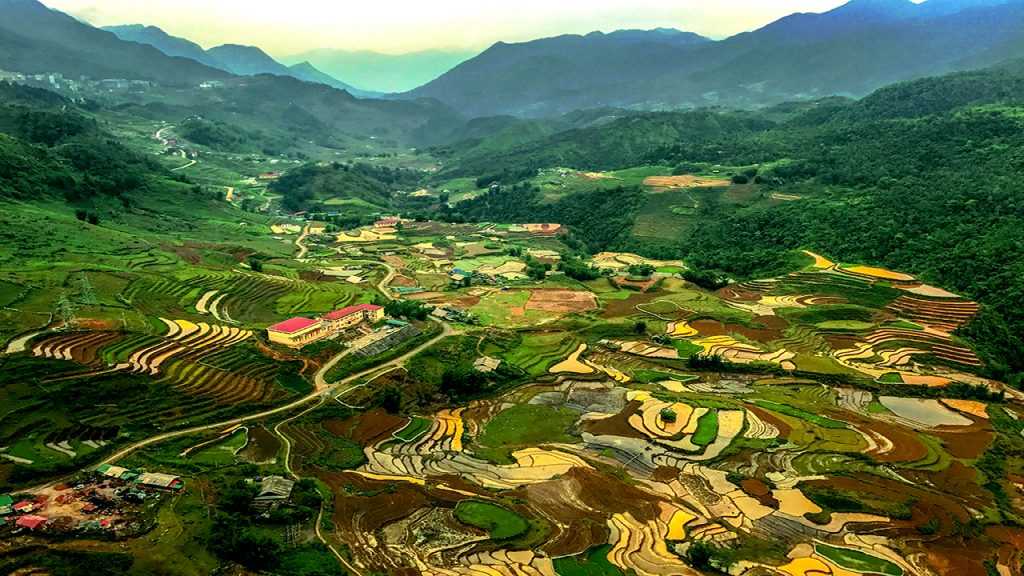 Through the old market in Sapa, follow the road toward Mount Fansipan, walk about 2.5 km to Cat Cat.
Although it has been changed quite a lot, it is still recommended to stop by when visiting Sapa.
Currently, there are two more Buckwheats for tourists to take photos. Down the slope will see the iron bridge over the Muong Hoa stream.
From there, you will be able to see the white water waterfall erase an area. If you like, you can go to the central cultural house to watch the unique music program of the ethnic people here.
What's interesting is that when you stop by the waterfall, visit a simple tent where you eat grilled corn, grilled eggs, kebabs, and drink apple cider.
Nui Ham Rong (Dragon Mountain), ticket It's cost: 70,000 / person
Nui Ham Rong, located right next to Sapa Town.
You can walk from the hotel yourself, the time to visit Ham Rong is gone in half a day – morning or afternoon.
Standing on the top of Ham Rong mountain, you can look over the entire town of Sapa, a beautiful view worth going.
Sapa stone church (Holy Rosary Church)
Should go to Sapa on Saturday to watch traditional music in the stadium next to the stone church
Ta Phin, Ticket It's cost: 40,000 / person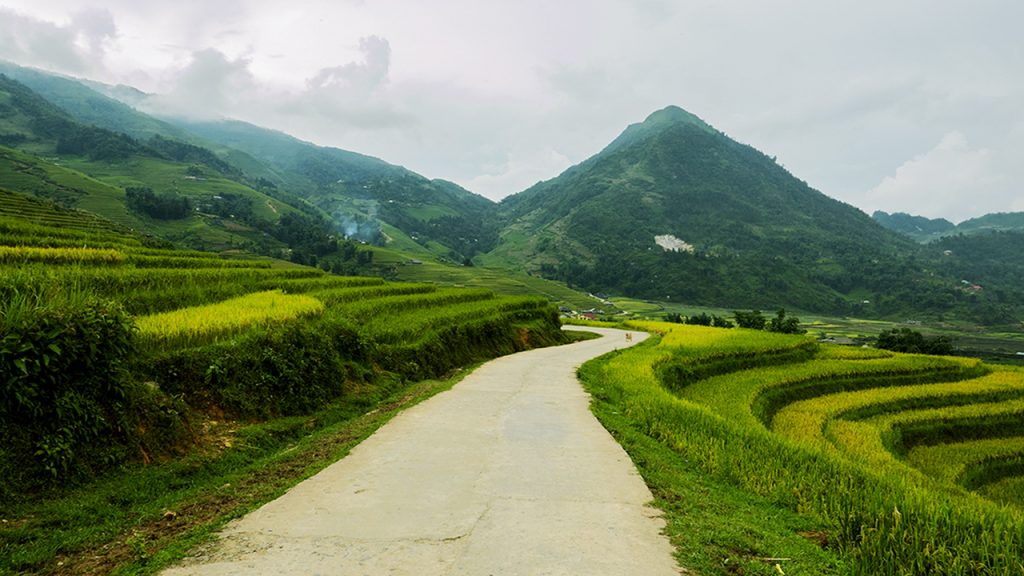 Ta Phin village is a Red Dao village; you can use the medicinal bath service here. 12km from the center towards Lao Cai. Can drive a motorbike.
Ta Phin Monastery
Located on the road from Sapa to Ta Phin village.
The mysterious beauty bears the architectural features of France, behind the mossy layers it is moist in the fog of Sapa, it is an ancient, magnificent, mysterious monastery built by the French in October.
In 1942, for the monks and nuns of the Christian Church in 1945 due to unstable security, the group of nuns evacuated to Hanoi and left the ruined monastery.
Lao Chai – Ta Van, ticket It's cost: 75,000 / per person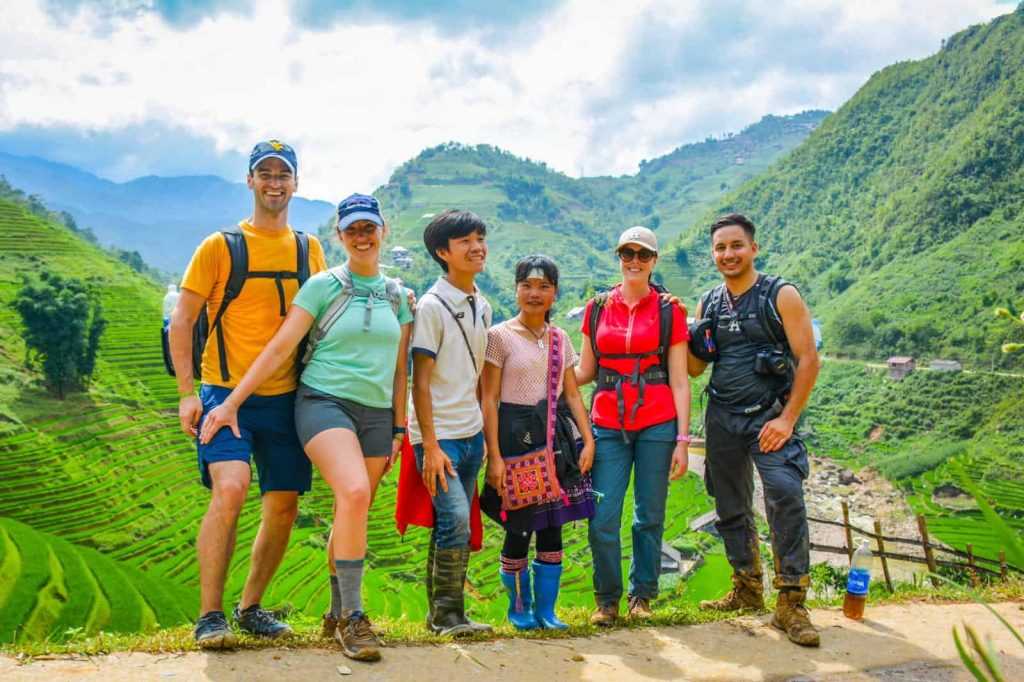 10km from Sapa. You can rent a motorbike to go to. On the way to see Muong Hoa valley and beauty of terraced fields in 2 villages.
Go to Ta Van, remember to visit the house to visit the nation. After visiting traditional costumes, you can hire to take photos.
Besides the Cau May bridge. You guys see this in the photo section! It's quite reasonable to go.
After playing if you're hungry, here comes the " món xôi ngũ sắc " and the delicious barbecue
Sapa Ancient Rock Field
From Ta Van to the stone beach, try less than 1km. Follow the road down to Ban Ho.
Cau May (Rattan bridge) – Giang Ta Chai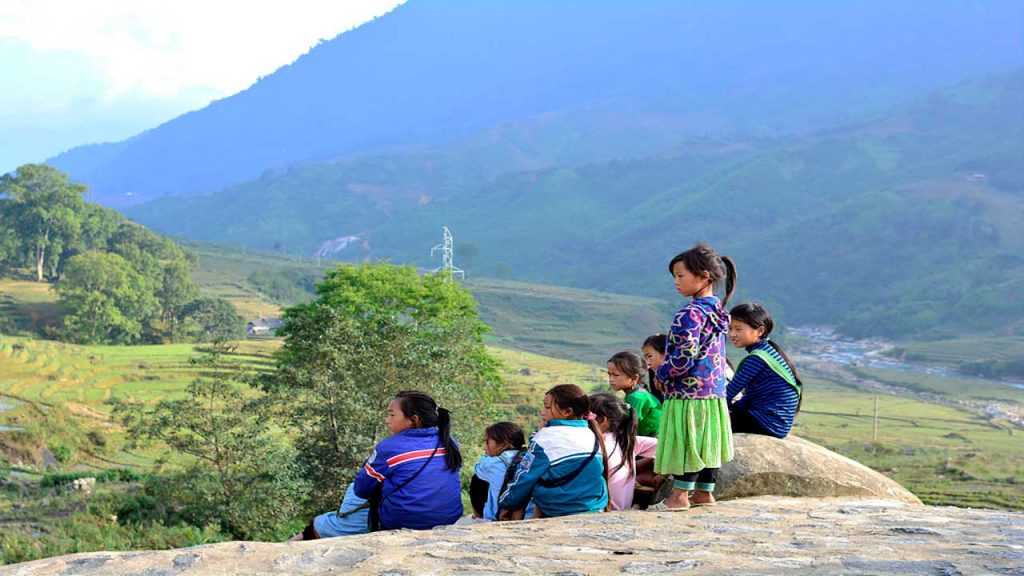 Time to remember to visit the old Cloud Bridge.
Ask the people they will only. Rattan bridge now has a robust wooden bridge.
Through this bridge to a beautiful waterfall – people called Giang Ta Chai Waterfall. Old Rattan bridge is the only rope to go to the Sapa center.
Silver Waterfall, ticket Its cost: 20.000vnd/per person
12km from Sapa towards Lai Chau road. You should ride a motorbike to see the valley and Su Su tree, chayote, and rose yards.
Leo is over 200 steps to the iron bridge. The water poured down from the top is excellent.
Love Waterfall, ticket it's cost: 70.000vnd/per person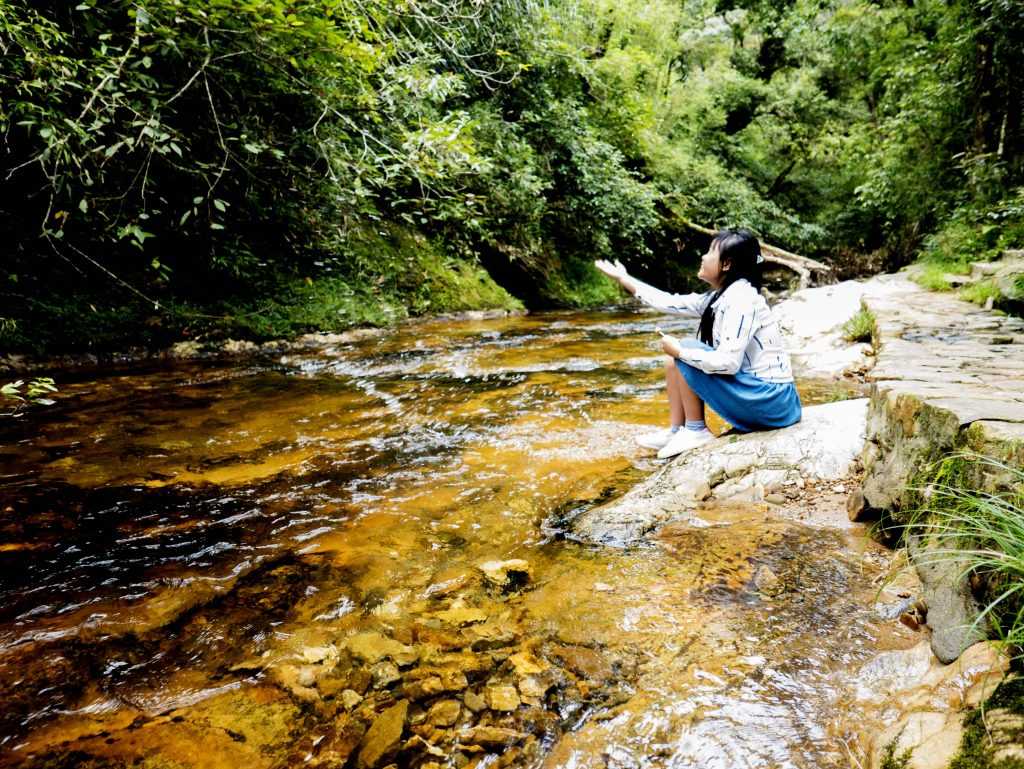 Through the Silver WaterFalls 1km is to Love Waterfall. This is also the starting point of the journey to climb Fan.
Walk 1km along the golden stream, then go to the waterfall. If anyone loves you, you must go to the place.
Dinh Deo O Quy Ho – Sapa Heaven Gate
It is located in the middle of the majestic Hoang Lien Son mountains. And the top of this road is Heaven's Gate.
Sapa Market.
Now is the new market planned so there are not many wild features like the old market?
The price is also a little challenging, so I remember bargaining! Dried or fruit items should not be purchased for all ships.
I used to use common goods, so I went to the jackfruit market – Lao Cai bought it cheaply.
Eat and Drink
*Eat
Eating meals and breakfast you can go to the food market near the square, opposite the church, full of dishes and public prices, restaurants on Sapa have extensive menus outside very convenient you choose.
Street Food eateries are available, for those who like snacks, baked goods.
Thắng cố A Quỳnh : 015 Thạch Sơn.
There are Ngon Su Su Xao, baked Ban Pig, black chicken hotpot, salmon hotpot, sturgeon and especially grilled salmon with super good silver paper. You might contact Mrs. Tuyến
Quán ăn ngon Sapa:
In the same Sapa cuisine area. The restaurant is clean, and the food is reasonable
– Red Dao: 04B Thac Bac
Eating at night, snacking:
Sapa has a lot of night barbeque, skewers, thịt lợn bản, thịt bò quấn rau cải mèo, chả cá hồi, chả tôm, chả mực, lòng phèo, cơm lam, rượu ngô, rượu sán lùng, rượu táo mèo, etc.
In general, it is easy to choose when you step into a barbeque shop; there are many kinds of things here, each one is extraordinary but has something in common that is delicious, 20m away from the restaurant has found exquisite.
Sitting next to the charcoal stove, making a cup of corn wine, the wine is better than anything else.
*Drink:
Coffee: On Cau May Street, there are many good drinks, beautiful decoration, light music.
Good coffee! I don't know, but the cold season sitting in the shop holding the cup of hot and hot steam is also great.
On Cau May Street, there are many good drinks, beautiful decoration, light music. Good coffee! I don't know, but the cold season sitting in the shop holding the cup of hot and hot steam is also great.
Bar: Sapa has the H' mong sister at the end of Muong Hoa road, which is the best. It's a pub like in Hanoi, and it's not noisy.
Massage: After going to trekking, you can choose for yourself a massage shop to bathe the medicinal leaves of Dao people or soak your feet. I often select Fansipan message.
Things I like in Sapa
Beautiful scenery in Sapa: beautiful view in Sapa, no pen can be described.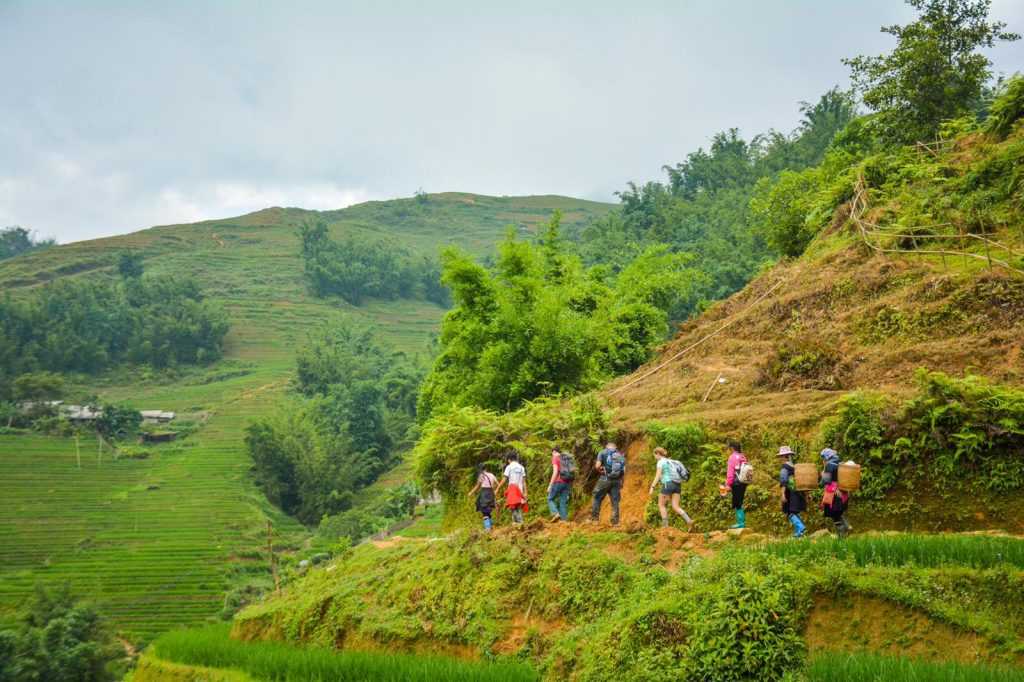 Sapa weather: the weather here is delightful, especially in summer. When the 38-40 degree heat of the plains makes it very difficult to breathe, the coolness at 1,800m altitude in Sapa will make you not want to return.
The people of Sapa: people here are harmonious and friendly. Perhaps due to the weather also partly affects their character. But in recent years, ethnic people have been affected by tourism much, making tourists quite uncomfortable to be followed by asking for money or buying a brocade.
Security: ride in Sapa without worrying about theft, once I left the car under the road all day and ran up on the comfortable play pass without worrying about losing.
Services: most of the functions in Sapa are excellent, nothing complains but tickets for high-paid tourist spots.
NOTICE IN THE SAPA.
Avoid going on holidays: if you go at a time when Sapa is crowded with tourists, it is tough to rent a room and sometimes rooms 150,000 – 200,000 VND / per night can increase to 500.000- 600,000 VND / per night. (Days like April 30 – May 1, September 2, New Year's calendar).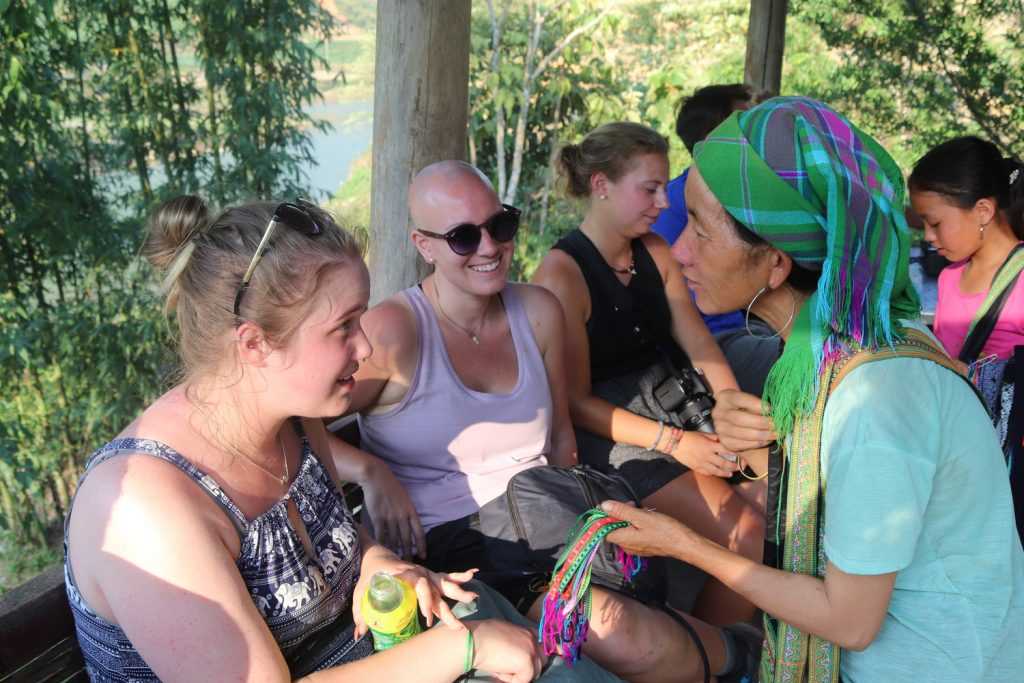 Everything needs to be negotiated thoroughly before using any service.
Do not give money to children and people in the village, only for children candy.
Do not buy ginseng, mushrooms, and Ganoderma here because most of them are from China. If you want to buy souvenirs, you can find lots of goods in town.
In Sapa, there are many shops selling mountain climbing shoes. Northface clothes are reasonably priced. I am familiar with The Northface Hero; Mr. Hung has just made a tour guide like me distributing The Northface. There are all kinds of items (tents, carpets, sleeping bags, etc.) for Fansipan climbing trips
Motorbike ride: you note that the right lane is the one from Lao Cai to Sapa, here the traffic police catch the wrong path.
If you need more information about Sapa's Tour, please don't hesitate to contact us through WhatsApp: +841233405031 (Sinh – Trekking Tour Sapa's Team)