Are you looking to embark on a journey to Sapa, Vietnam? This charming town nestled in the mountains of northern Vietnam offers breathtaking views and an authentic cultural experience. But how to get to Sapa from Ho Chi Minh?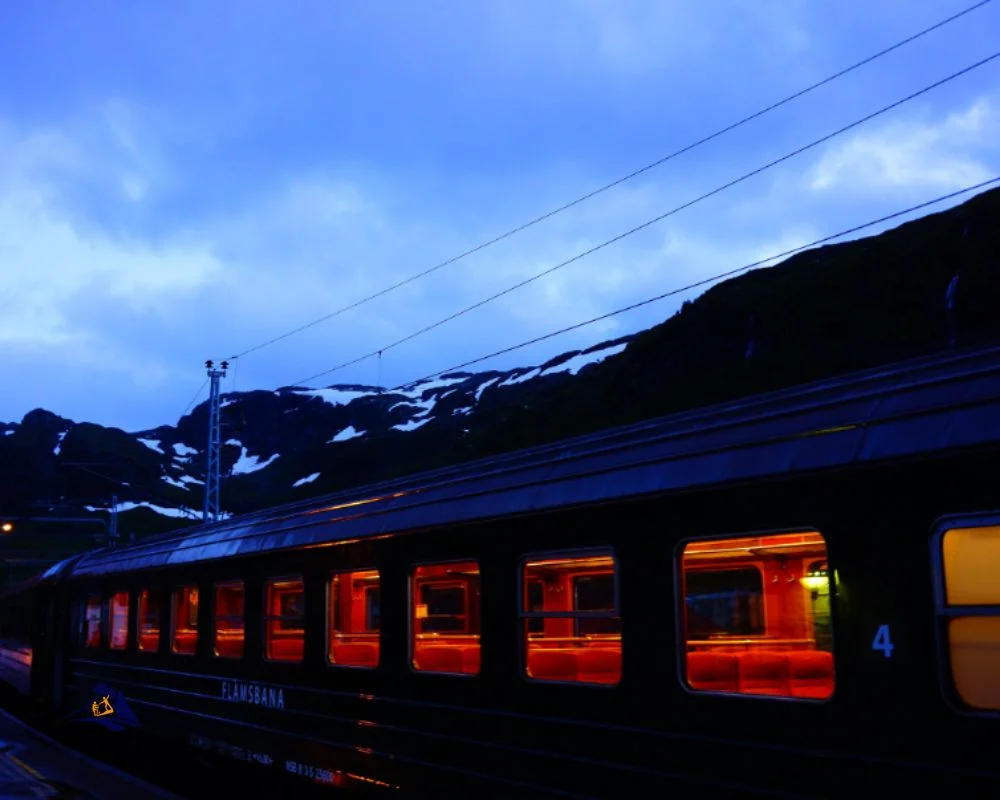 Don't worry, we've got you covered. First things first – the easiest way to reach Sapa is by taking an overnight train from Hanoi. The train ride itself is an adventure worth experiencing as it winds through stunning mountain landscapes and rural villages.
Once you arrive at Lao Cai station, take a shared minivan or taxi up the winding roads to Sapa town. Alternatively, if you're feeling adventurous, rent a motorbike and make your way up the scenic route!
Whatever mode of transportation you choose, prepare yourself for an unforgettable journey filled with freedom and wonder.
Hanoi to Sapa Train
Are you planning a trip to Sapa, Vietnam, and wondering how to get there? Look no further than an overnight train ride from Hanoi. Not only is it an affordable option for budget travelers, but it also provides a unique experience of traveling through the Vietnamese countryside at night.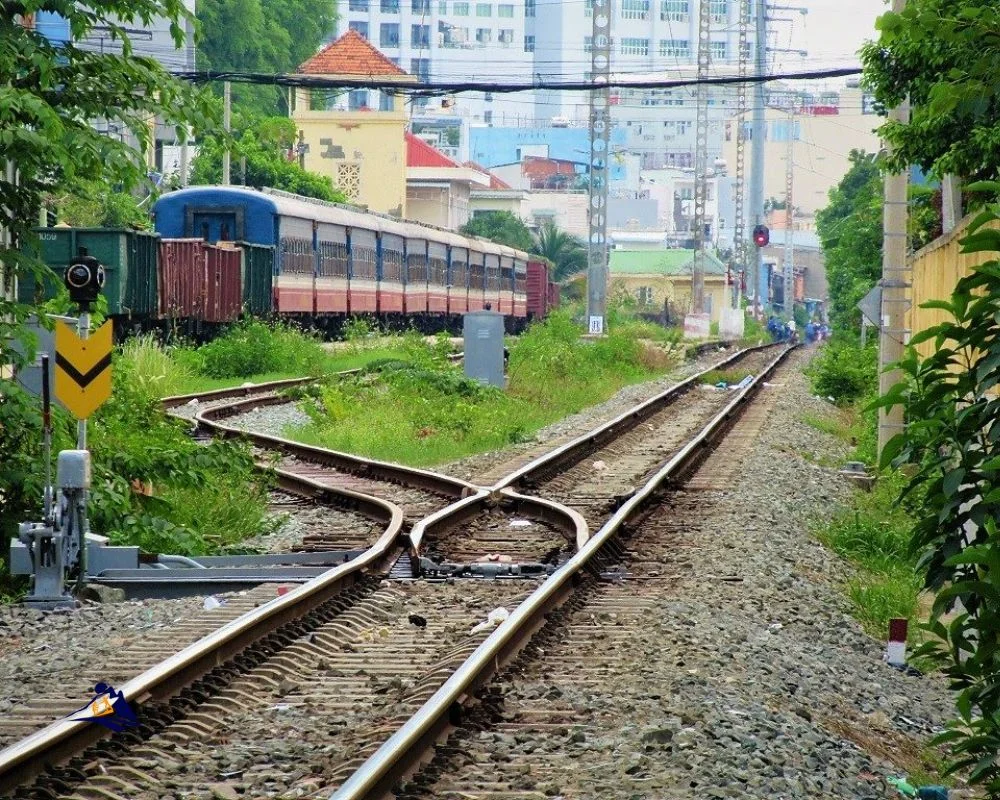 To begin, booking tickets for the overnight train can easily be done online or in person at the Hanoi Train Station. It's recommended to book in advance as trains tend to fill up quickly, especially during the peak travel season.
As for packing essentials, make sure to bring warm clothing and comfortable shoes as temperatures can drop significantly at night, and walking around Sapa may require some hiking. Additionally, bringing snacks and water is always a good idea as food options on board may not suit everyone's taste buds.
Hanoi to Sapa By Car
After a comfortable overnight train ride from Hanoi to Lao Cai, it's time to pack your gear and arrange transport for the final leg of your journey to Sapa.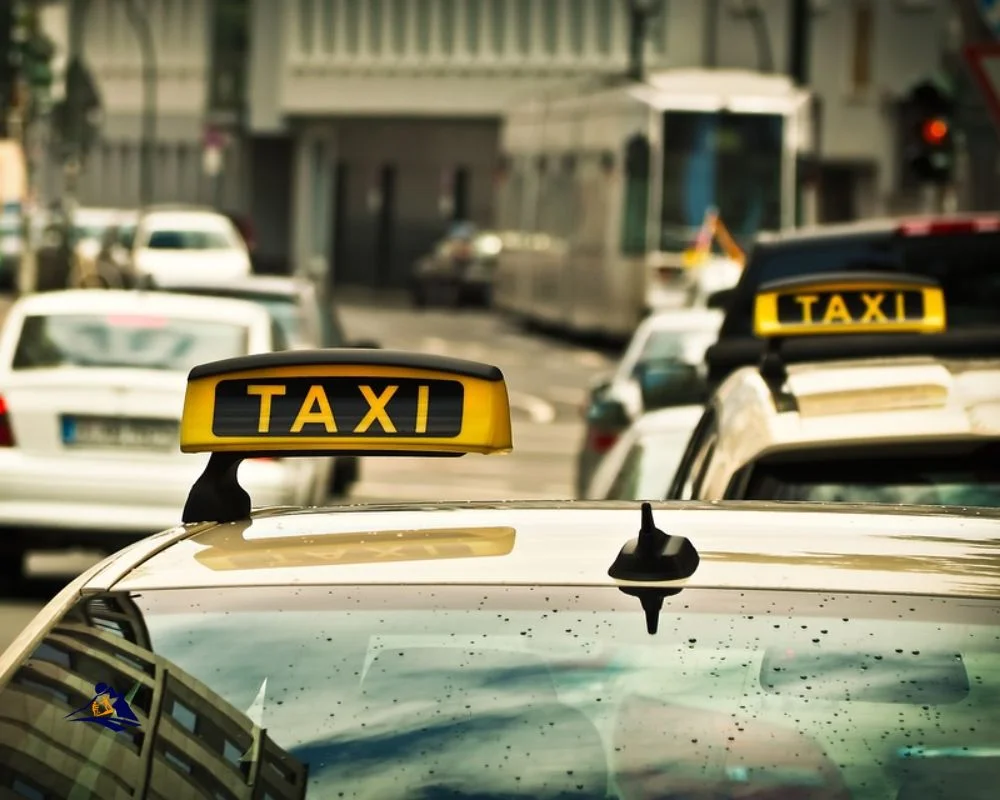 The mountain town is located about 38 kilometers away from Lao Cai City, so you have several options when it comes to getting there. One popular choice is taking a shared minivan or taxi from Lao Cai station directly to Sapa. This option is great if you're short on time or don't feel like navigating the winding roads yourself.
Just make sure to negotiate the price with the driver beforehand and confirm that they will drop you off at your hotel in Sapa.
Renting A Motorbike
If you're looking for the ultimate freedom and flexibility in exploring Sapa, then renting a motorbike is an excellent option.
Just keep in mind that driving rules are vastly different from what you might be used to back home. It's essential to familiarize yourself with local traffic regulations before hitting the road.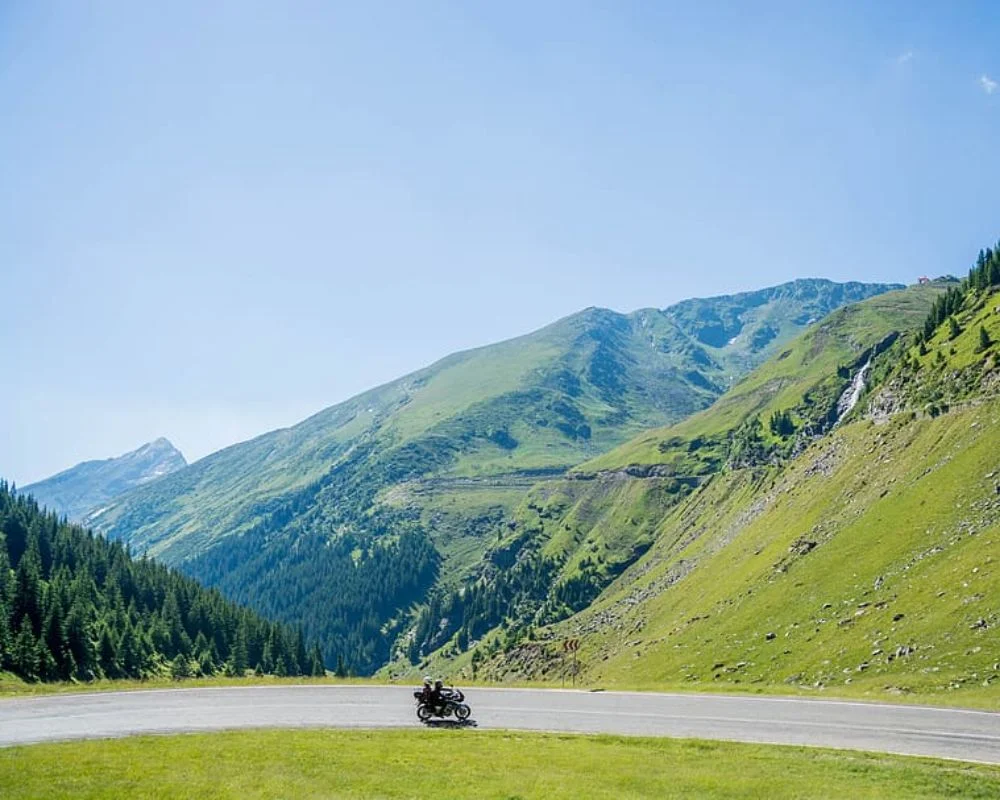 Road conditions can also vary greatly, so it's important to exercise caution when navigating through mountainous terrain. Expect steep inclines and sharp turns along narrow roads with minimal guardrails.
But don't let this deter you – experiencing the beautiful scenery of Sapa on two wheels makes it all worth it. With breathtaking landscapes around every bend, renting a motorbike is one of the best ways to fully immerse yourself in the natural beauty of Vietnam's northern highlands.
What To Do In Sapa – Experiencing The Scenic Route
As you hop on your rented motorbike, revving the engine and feeling the wind in your hair, you know that this is going to be an adventure of a lifetime.
The biking trails leading up to Sapa are some of the most scenic routes in Vietnam, passing through breathtaking landscapes consisting of rice terraces as far as the eye can see.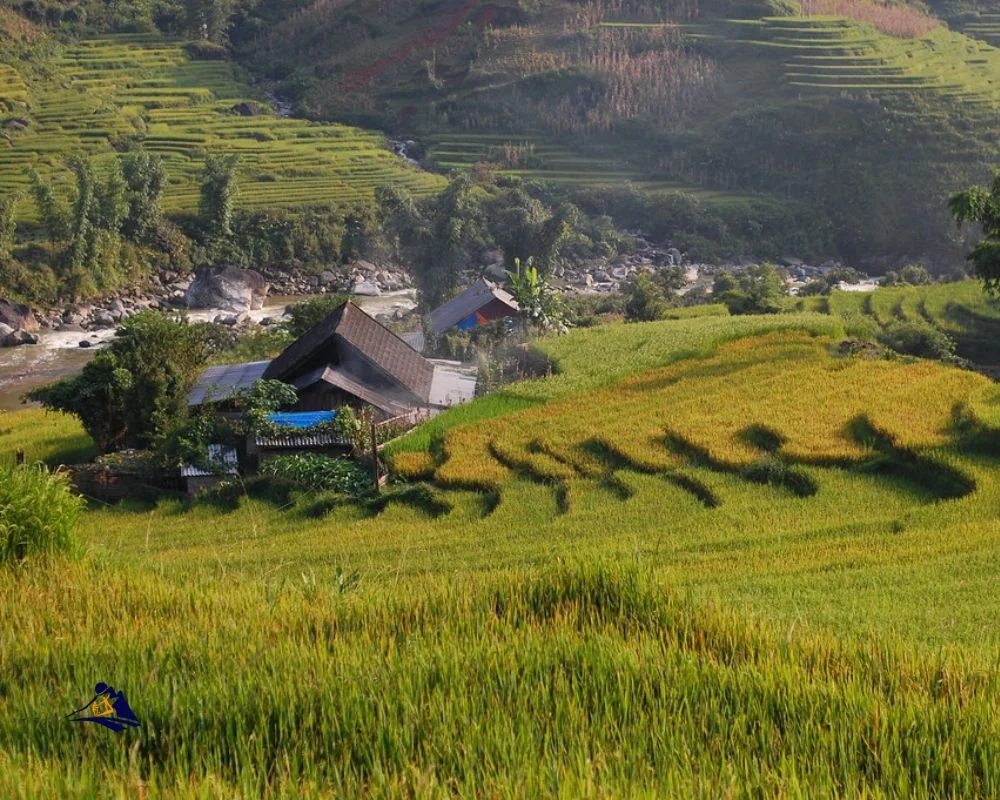 As you ride along these winding roads, surrounded by lush greenery on all sides, it's easy to forget about the world outside and simply lose yourself in the beauty of nature.
You'll pass by local villages where friendly locals wave at you from their homes or fields while tending to their crops.
Take a break from riding and hike down into the valley for a closer look at the magnificent rice terraces which have been cultivated here for centuries.
Exploring these ancient farming methods is like taking a step back in time and witnessing how the land worked before modern technology took over.
Exploring The Local Culture
Once you arrive in Sapa, Vietnam, it's time to dive into the local culture.
First on your list should be exploring the temples scattered throughout the city. These temples not only showcase beautiful architecture but also serve as a window into Vietnamese beliefs and traditions. Don't hesitate to ask questions if you're curious about anything – locals are usually happy to share their knowledge.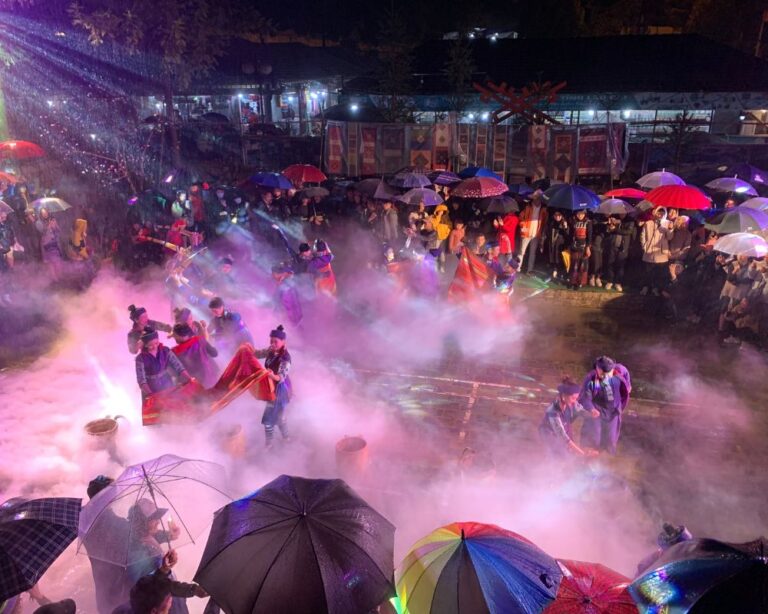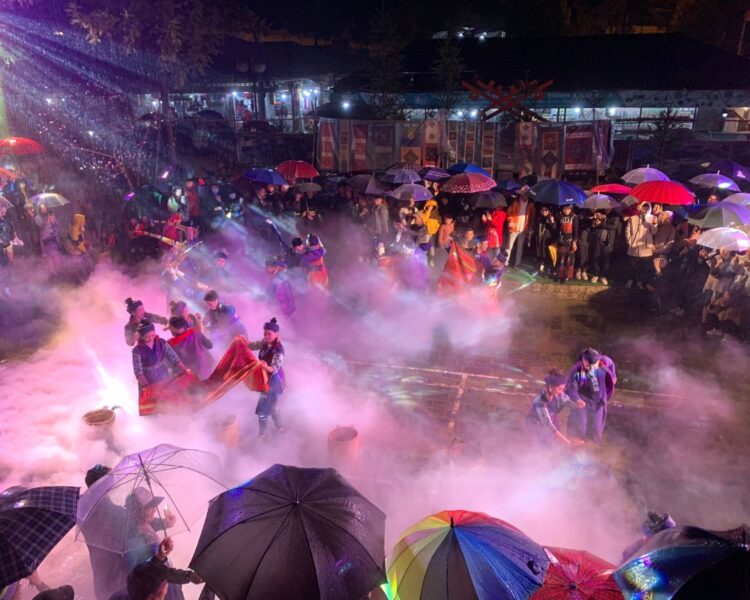 After a day of temple-hopping, it's time to experience some nightlife entertainment. While Sapa may not be known for its party scene, there are plenty of options available for those looking to let loose after dark. Head over to one of the many bars or clubs and mingle with other travelers and locals alike. You never know what kind of memories you'll make while dancing the night away under the stars.
As much fun as exploring temples and experiencing nightlife can be, nothing beats hiking the surrounding mountains when it comes to fully immersing yourself in all that Sapa has to offer.
So lace up your boots and prepare for breathtaking views as we venture out into nature together…
Hiking The Surrounding Mountains
After arriving in Sapa, Vietnam, the stunning beauty of the surrounding mountains will surely captivate any adventurous traveler. With endless opportunities for exploring and trekking in the area, it's hard to know where to begin. The best way to start is by finding a local guide who can show you some of the hidden trails that wind through the lush forests and steep valleys.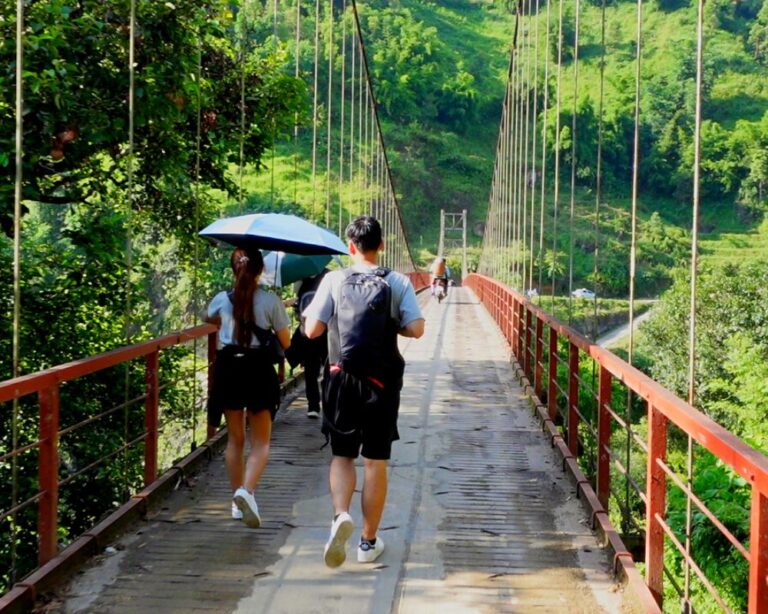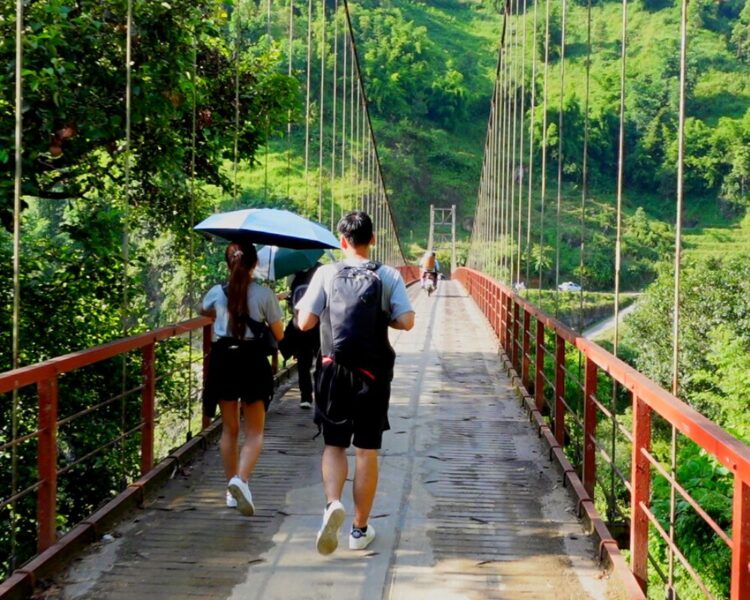 The trails around Sapa offer breathtaking views of rice terraces cascading down mountain slopes and traditional villages nestled among rolling hills. For those seeking a challenge, there are multi-day treks that take hikers deep into remote regions where they can experience the culture and traditions of ethnic minority groups living in these rugged areas.
Whether you're an experienced hiker or just starting, there's something for everyone here in Sapa's magnificent surroundings. So grab your gear and hit the trails!
As you explore the natural wonders around Sapa, don't forget to visit some of the nearby villages where you can learn about traditional lifestyles that have been preserved for centuries. These communities offer a glimpse into a world far removed from modern society as we know it, with customs and beliefs that remain unchanged over time.
From colorful markets selling handmade crafts to welcoming locals offering delicious food and drink, visiting these villages is an enriching experience not to be missed. So lace up your hiking boots and get ready for an unforgettable journey through one of Vietnam's most beautiful regions!
Visiting The Villages
After a long hike in the mountains surrounding Sapa, it's time to explore the nearby villages. As you make your way down from the hills, keep an eye out for hidden gems along the rural roads. Perhaps you'll stumble upon a local market or witness a traditional dance performance.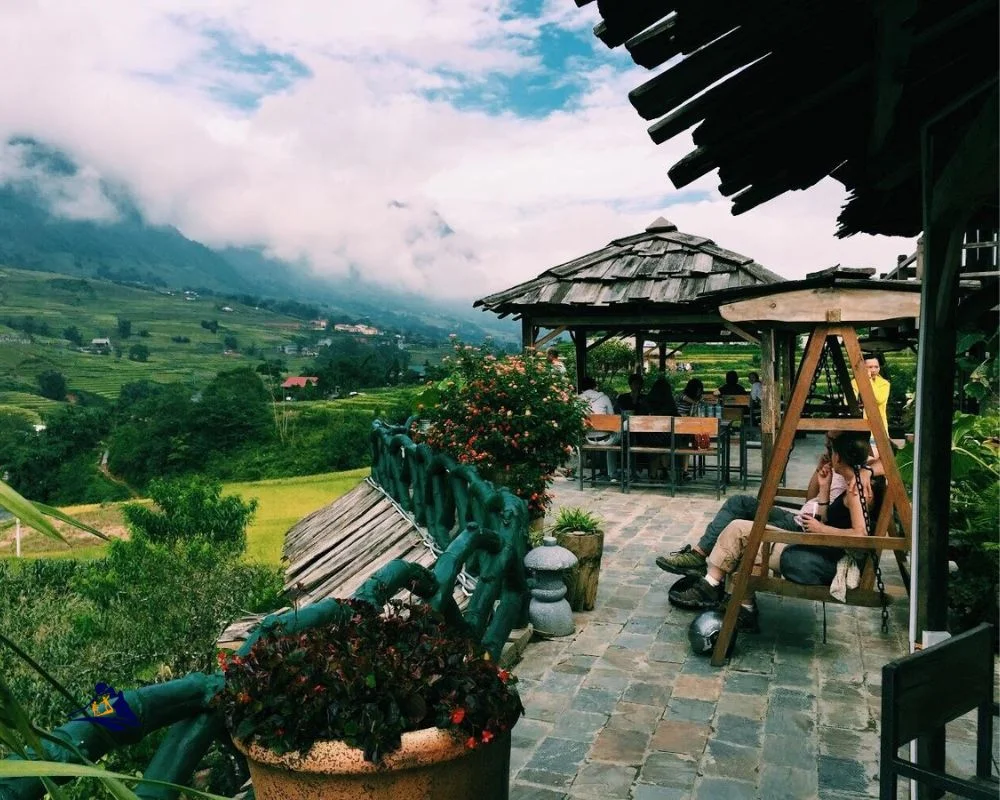 Navigating through these small towns can be tricky, but that's part of the adventure. Take some time to walk around and interact with locals. You may find that they are more than happy to show you their culture and traditions firsthand. Immerse yourself in the daily life of these communities and see what treasures you uncover along the way. As exciting as discovering hidden gems is, there are also popular attractions not to be missed while in Sapa. From beautiful waterfalls to ancient temples, sightseeing opportunities abound here.
But don't just stop at taking photos – take time to learn about the history behind each site and how it fits into Vietnam's rich cultural landscape.
Sapa 1 Day Tours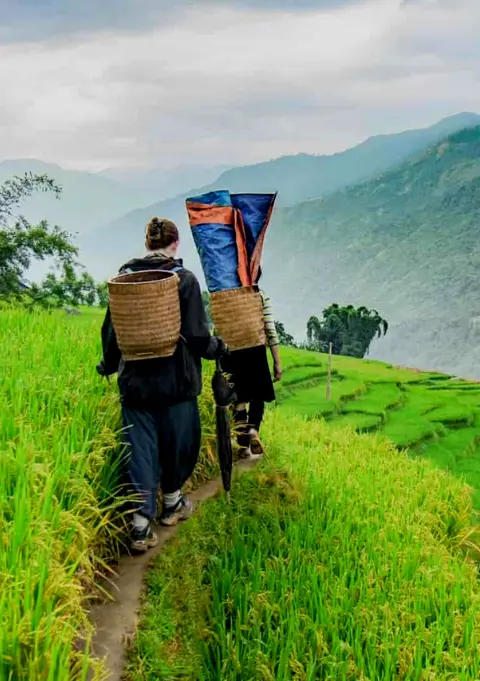 1 day experience
Moderate to challenging
Cultural immersion & active adventure
Rice fields, valleys & villages
​Private tours
Vegan-friendly
Sapa 2 Day Tours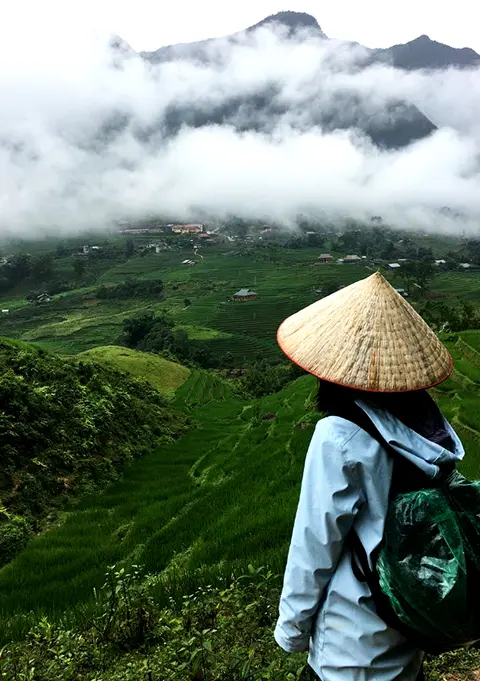 2 days 1 night experience
Moderate to challenging
Cultural immersion & active adventure
Mountains, valleys, rice fields and villages
​Private tours
Vegan-friendly
Sapa 3 Day Tours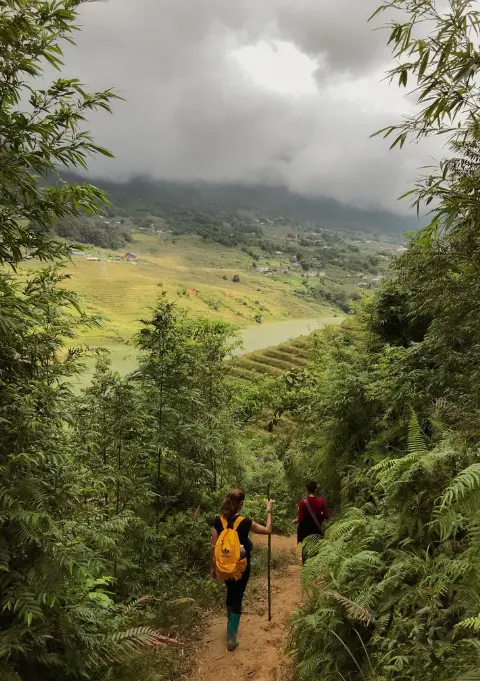 3 days 2 night experience
Moderate to challenging
Cultural immersion & active adventure
Mountains, valley, rice fields & villages
​Private tours
Vegan-friendly
Sapa 4 Day Tours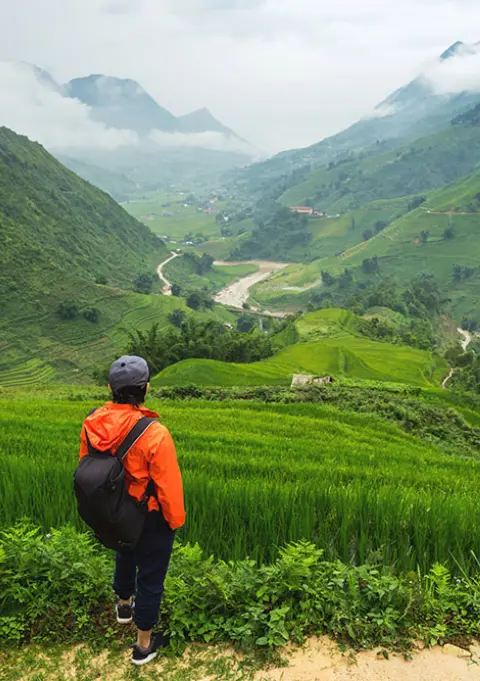 4 days 3 night experience
Moderate to challenging
Cultural immersion & active adventure
Mountains, valleys, rice fields & villages
​Private tours – Less Touristic
Vegan-friendly
With so much to see and do in this unique region, it's impossible not to feel inspired by its natural beauty and vibrant heritage.
Sightseeing At Popular Attractions
As the misty mountains of Sapa come into view, it's easy to see why this destination has become a must-visit for travelers seeking adventure and cultural immersion. In addition to its scenic beauty, Sapa is home to several iconic attractions that offer unique experiences.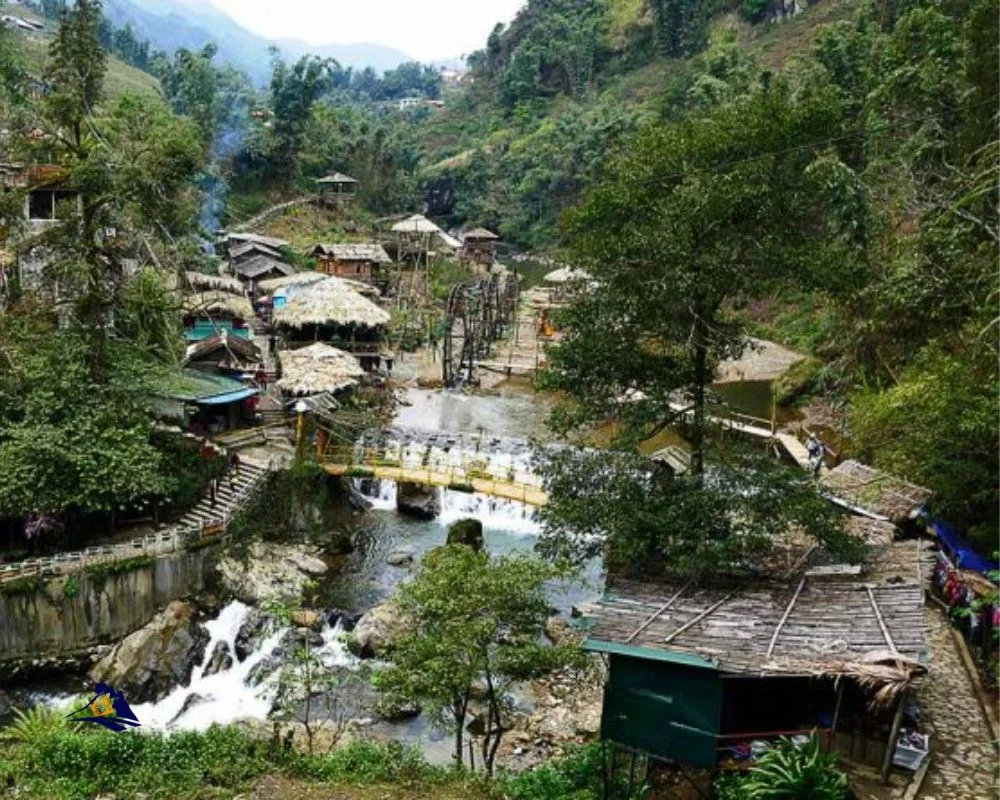 One such attraction is the Cat Cat Village, known for its traditional music performances and night photography opportunities. Here, visitors can witness the vibrant culture of the Hmong people while indulging in local delicacies and shopping for handmade crafts.
Another popular spot is Fansipan Mountain, which boasts stunning panoramic views and challenging hiking trails. Whether you're an experienced hiker or just looking for some exercise, climbing up to the summit is worth it.
Shopping In The Markets
After arriving in Sapa, it's impossible to resist the allure of the bustling markets that line the streets. As a traveler with an eye for unique souvenirs and gifts, you'll find yourself drawn to these vibrant shopping hotspots. Whether you're looking for traditional textiles or handcrafted jewelry, there's no doubt that these markets have something special to offer.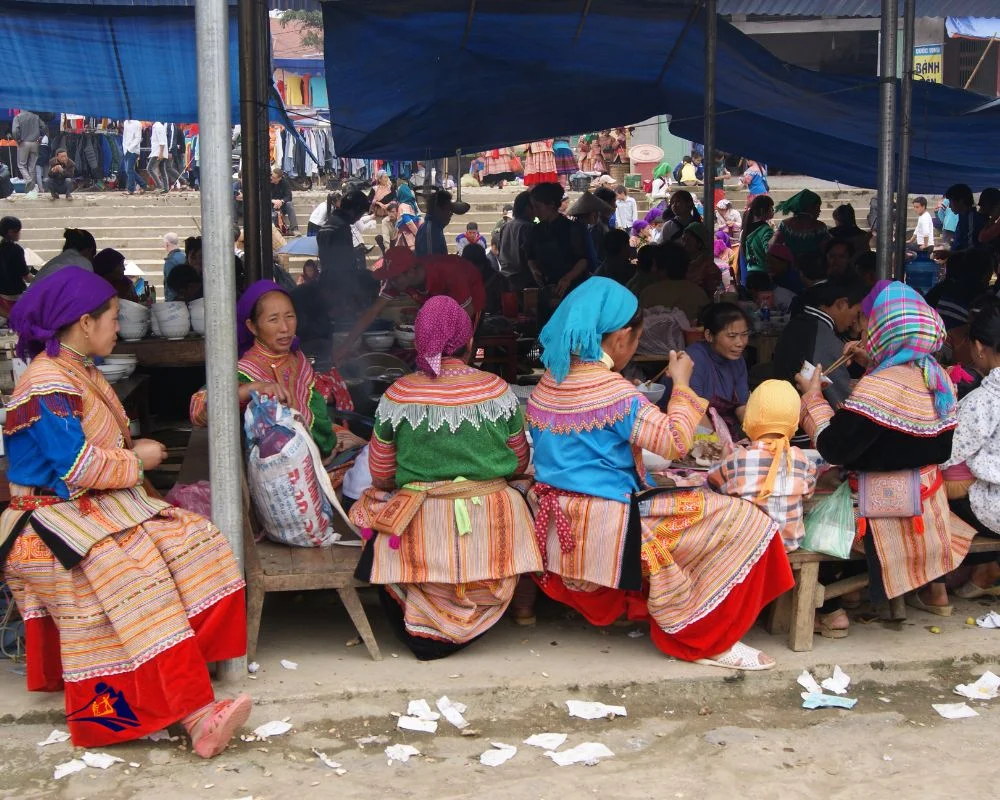 Before diving into the excitement of the market day, take note of some bartering tips. Bargaining is expected at most stalls, so don't be afraid to negotiate prices. Start by offering 30-50% less than the initial asking price and work your way up. Keep in mind that seasonal trends can affect prices as well – items may be more expensive during peak tourist season.
With these pointers in mind, get ready to explore all that Sapa's markets have to offer!
As you leave behind the colorful array of goods on display at the markets, don't forget to stop and enjoy some local cuisine. The food scene here is rich with flavorful dishes like banh mi sandwiches and pho noodle soup. From street vendors to upscale restaurants, endless options are waiting for you to try.
Sapa 1 Day Tours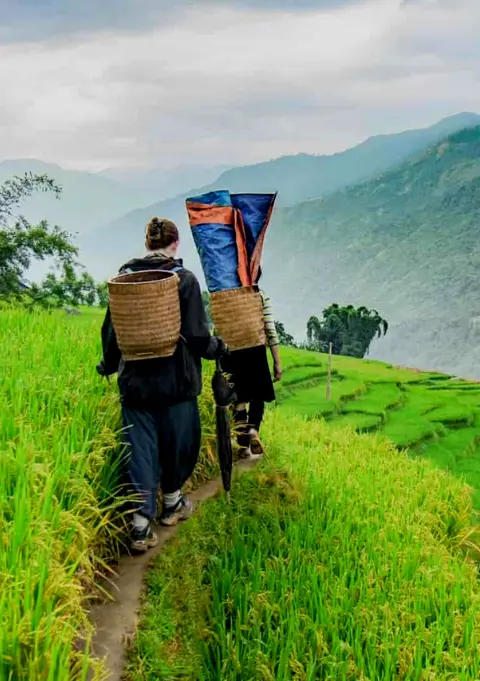 1 day experience
Moderate to challenging
Cultural immersion & active adventure
Rice fields, valleys & villages
​Private tours
Vegan-friendly
Sapa 2 Day Tours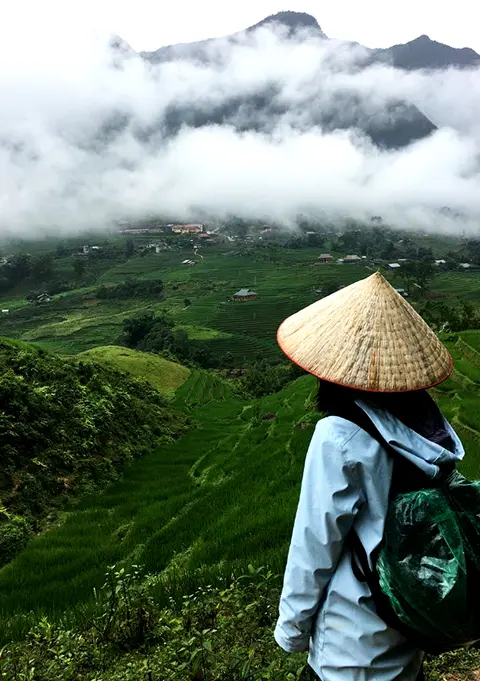 2 days 1 night experience
Moderate to challenging
Cultural immersion & active adventure
Mountains, valleys, rice fields and villages
​Private tours
Vegan-friendly
Sapa 3 Day Tours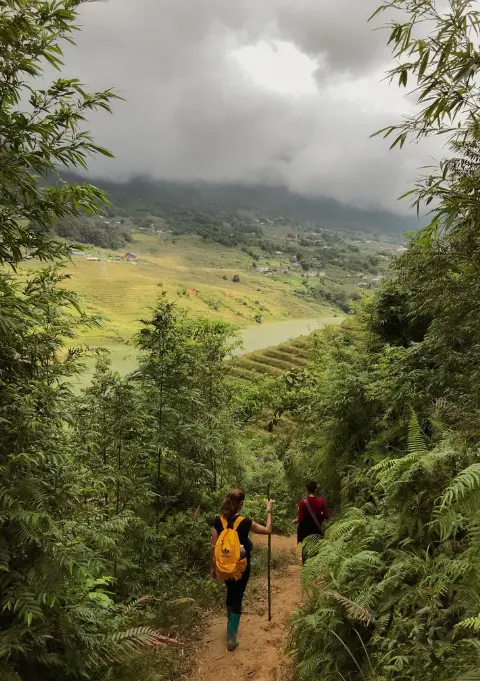 3 days 2 night experience
Moderate to challenging
Cultural immersion & active adventure
Mountains, valley, rice fields & villages
​Private tours
Vegan-friendly
Sapa 4 Day Tours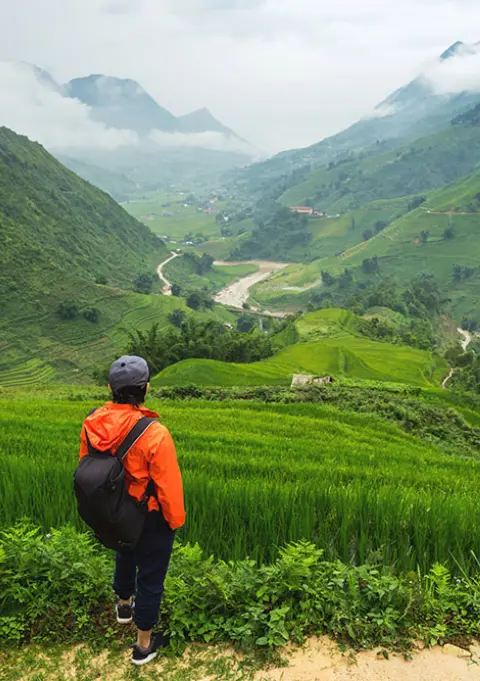 4 days 3 night experience
Moderate to challenging
Cultural immersion & active adventure
Mountains, valleys, rice fields & villages
​Private tours – Less Touristic
Vegan-friendly
Don't hesitate – indulge in authentic Vietnamese flavors while immersing yourself in this beautiful town's culture and traditions.
Enjoying The Local Cuisine
After a long day of shopping in the bustling markets, it's time to refuel your body and soul with some delicious local cuisine.
Sapa is known for its vibrant food scene that offers a unique blend of Vietnamese and mountainous flavors. From street vendors to upscale restaurants, you'll have plenty of options to satisfy your cravings.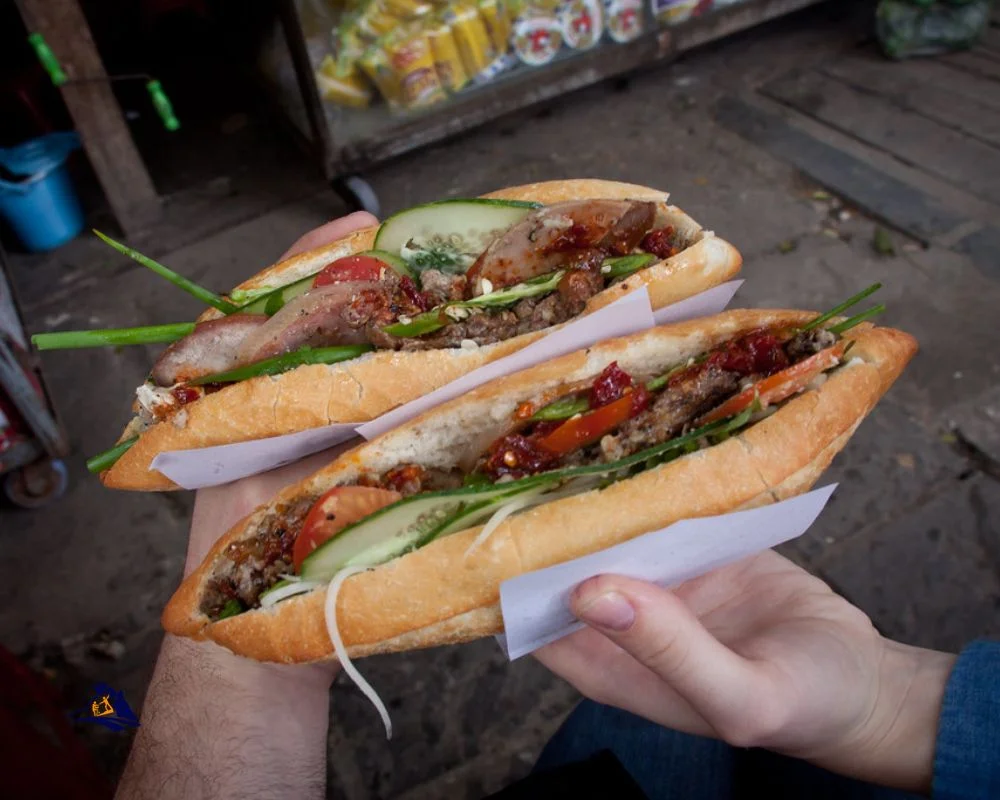 As you roam the streets, tantalizing aromas will lead you to small stalls serving up mouth-watering dishes. Don't be afraid to try new things – this is where you'll find the true essence of Sapa's culinary culture.
Make sure to taste street food like banh mi (Vietnamese sandwich), pho (noodle soup), and bun cha (grilled pork with noodles) while also sampling specialties like thang co (horse meat stew) and xoi ngu sac (sticky rice with five colors). Your taste buds will thank you for this unforgettable experience!
How Do You Get To Sapa Vietnam? Frequently Asked Questions
What Is The Best Time Of Year To Visit Sapa?
If you're looking to experience the beauty and culture of Sapa, Vietnam, then timing your visit is key. The best time to go depends on what you're hoping to get out of your trip.
If you want to witness stunning landscapes blanketed in snow or enjoy a quieter atmosphere, then visiting during the winter months (December – February) may be ideal for you. However, if you prefer milder weather conditions with clear skies and lush greenery as far as the eye can see, then planning a trip between March and May or September and November would be perfect.
Not only will these times provide plenty of opportunities for outdoor activities like hiking and trekking through terraced rice paddies, but they also coincide with several cultural events that showcase the unique traditions of local ethnic tribes such as H'Mong, Dao, Tay, and Giay people.
So whether you're seeking adventure or simply want to immerse yourself in a different way of life, plan your trip accordingly and discover why Sapa is one of Vietnam's most popular destinations for travelers who crave freedom from their everyday routines.
Are There Any Health Concerns Or Vaccinations Required Before Traveling To Sapa?
Before embarking on your cultural immersion trip to Sapa, Vietnam, it is important to consider any potential health concerns or necessary vaccinations. While there are no mandatory vaccines required for entry into the country, it is recommended that you consult with a healthcare professional and ensure that all routine vaccines are up to date.
Additionally, it's wise to invest in travel insurance which can provide peace of mind while exploring this beautiful region.
Fully immersing yourself in the local culture will undoubtedly be an enriching experience, but taking precautions beforehand ensures a safe and enjoyable journey.
Is It Safe For Solo Female Travelers To Visit Sapa?
Solo female travelers will be pleased to know that Sapa is a safe destination for them. According to a survey conducted by Solo Traveler World, Vietnam ranks as one of the safest countries in Southeast Asia for solo female travel.
With its beautiful hiking trails and rich cultural experiences, Sapa offers women an opportunity to explore at their own pace while feeling secure. As you wander through the lush rice terraces, immerse yourself in local traditions, and interact with friendly locals, you'll feel a sense of freedom like never before.
So pack your bags and embark on this adventure – you won't regret it!
What Is The Currency Used In Sapa And Where Can It Be Exchanged?
If you're planning to visit Sapa, Vietnam, it's important to know the currency used and where it can be exchanged. The official currency is the Vietnamese Dong (VND), but US dollars are also widely accepted. To save money on exchange rates, it's recommended to use local banks or authorized exchange centers instead of exchanging at hotels or tourist shops.
Make sure to have cash on hand as credit cards may not be accepted in some places. By being savvy with your money, you'll be able to fully enjoy all that Sapa has to offer without breaking the bank!
What Are Some Recommended Accommodations In Sapa For Budget Travelers?
Looking for cost-saving tips and cultural exploration in Sapa? Look no further than these recommended accommodations perfect for budget travelers.
Did you know that the average backpacker spends up to 30% of their travel budget on lodging alone? By choosing affordable options such as hostels, homestays, or guesthouses, you can save money while immersing yourself in local culture.
From cozy dorm rooms to private bungalows nestled in the mountains, these accommodations offer authentic experiences at a fraction of the cost.
So why not stretch your dollar further and make unforgettable memories while discovering all that Sapa has to offer?
Conclusion
So, how do you get to Sapa Vietnam? Well, there are a few options. You can take a bus or train from Hanoi and then switch to a minivan for the remaining journey. Alternatively, you can arrange for a private car transfer which is more comfortable but also more expensive.
But before you start planning your trip, it's important to consider some other factors. For instance, the best time of year to visit Sapa is between September and November when the rice terraces turn golden yellow. It's also worth noting that there are no major health concerns in Sapa, although it's always recommended to check with your doctor about any necessary vaccinations before traveling.
As for safety, solo female travelers should have no issues visiting Sapa as long as they exercise common sense precautions such as not walking alone at night. And when it comes to currency exchange, the Vietnamese Dong is used in Sapa and can be exchanged at banks or local money changers.
Finally, budget accommodations in Sapa include homestays where visitors can experience authentic village life while staying with local families. Did you know that over 50% of all tourists who visit Sapa choose to stay in a homestay rather than a hotel? That's because they offer an immersive cultural experience like no other.
In conclusion, getting to Sapa Vietnam requires careful planning but is well worth the effort. With stunning scenery and welcoming locals, this mountain town offers something truly unique for every traveler. So pack your bags and get ready for an unforgettable adventure!
Sapa 1 Day Tours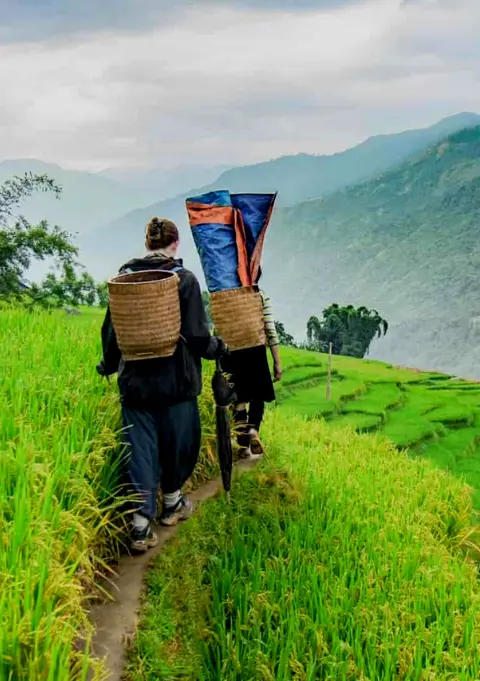 1 day experience
Moderate to challenging
Cultural immersion & active adventure
Rice fields, valleys & villages
​Private tours
Vegan-friendly
Sapa 2 Day Tours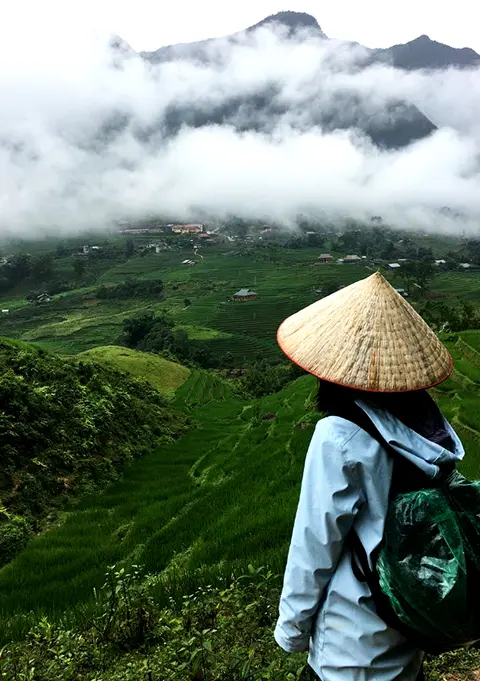 2 days 1 night experience
Moderate to challenging
Cultural immersion & active adventure
Mountains, valleys, rice fields and villages
​Private tours
Vegan-friendly
Sapa 3 Day Tours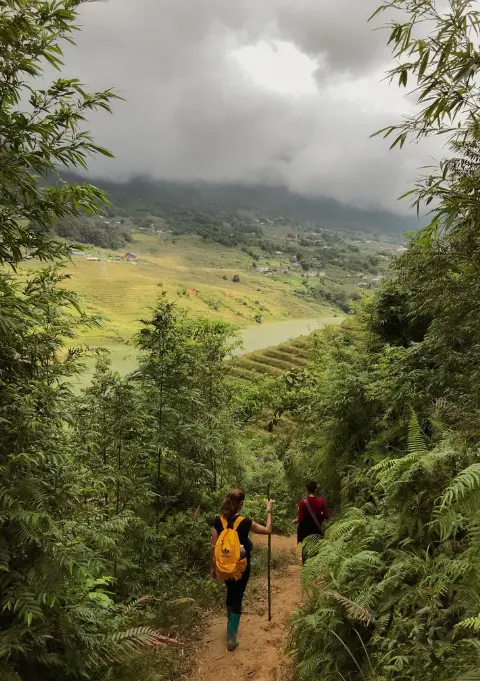 3 days 2 night experience
Moderate to challenging
Cultural immersion & active adventure
Mountains, valley, rice fields & villages
​Private tours
Vegan-friendly
Sapa 4 Day Tours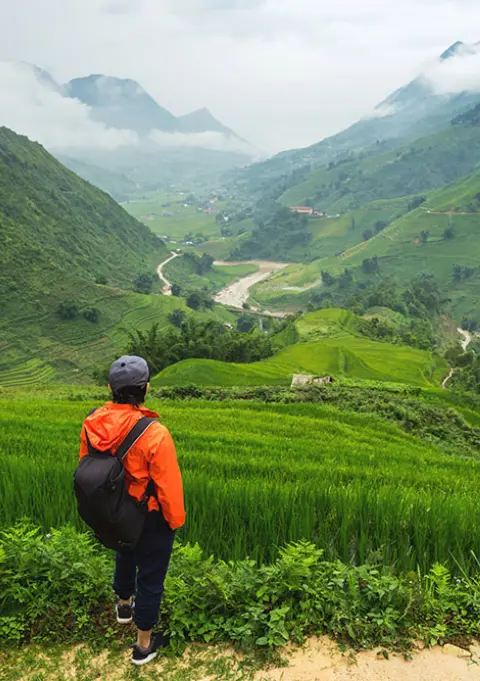 4 days 3 night experience
Moderate to challenging
Cultural immersion & active adventure
Mountains, valleys, rice fields & villages
​Private tours – Less Touristic
Vegan-friendly