Welcome to the best Sa Pa travel guide, curated just for you! As a seasoned Sa Pa tour guide, I have explored every nook and cranny of this beautiful mountain town in northern Vietnam. Whether you're an adventure seeker or looking for a peaceful getaway, Sa Pa has something unique to offer every traveler.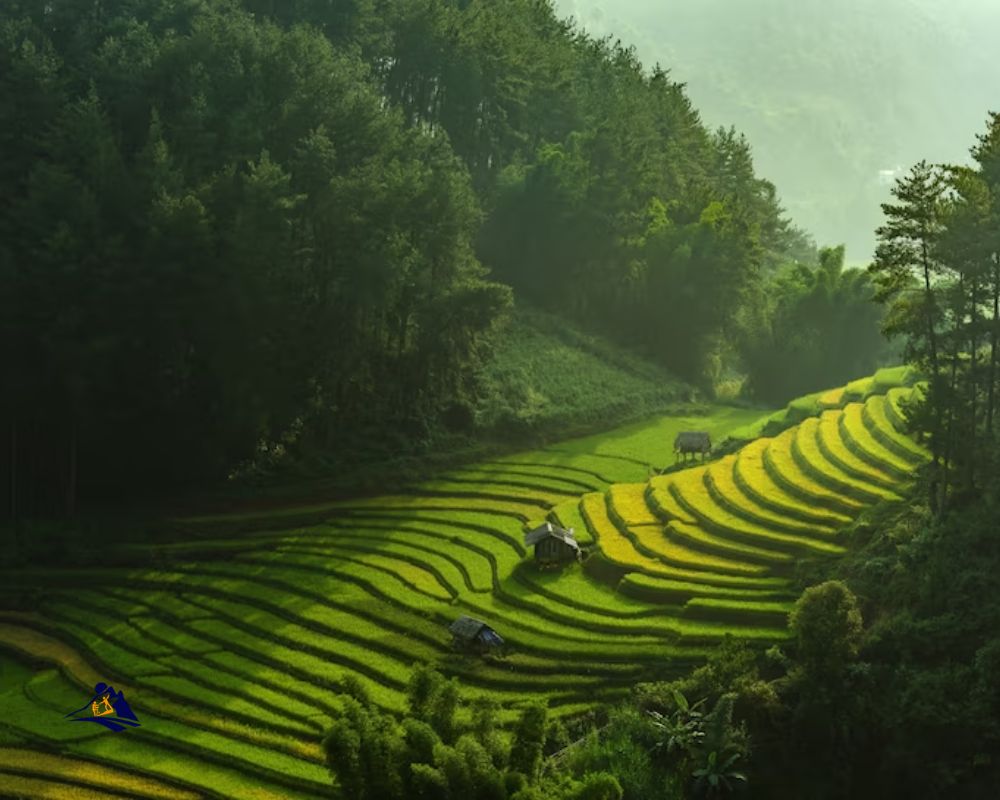 Sa Pa is known for its stunning rice terraces, scenic hiking trails, and lively markets. But there's so much more to discover beyond these popular attractions. In this article, we'll delve into some hidden gems that only locals know about, as well as provide tips on how to make the most out of your trip.
So pack your bags and get ready for an unforgettable journey through the heart of Vietnam's countryside. Let's explore together!
Exploring The Rice Terraces
As you step into the breathtaking rice terraces of Sa Pa, prepare to be mesmerized by the sheer beauty and magnificence of nature. The lush green fields extend as far as your eyes can see, with a peaceful calm enveloping you in its embrace.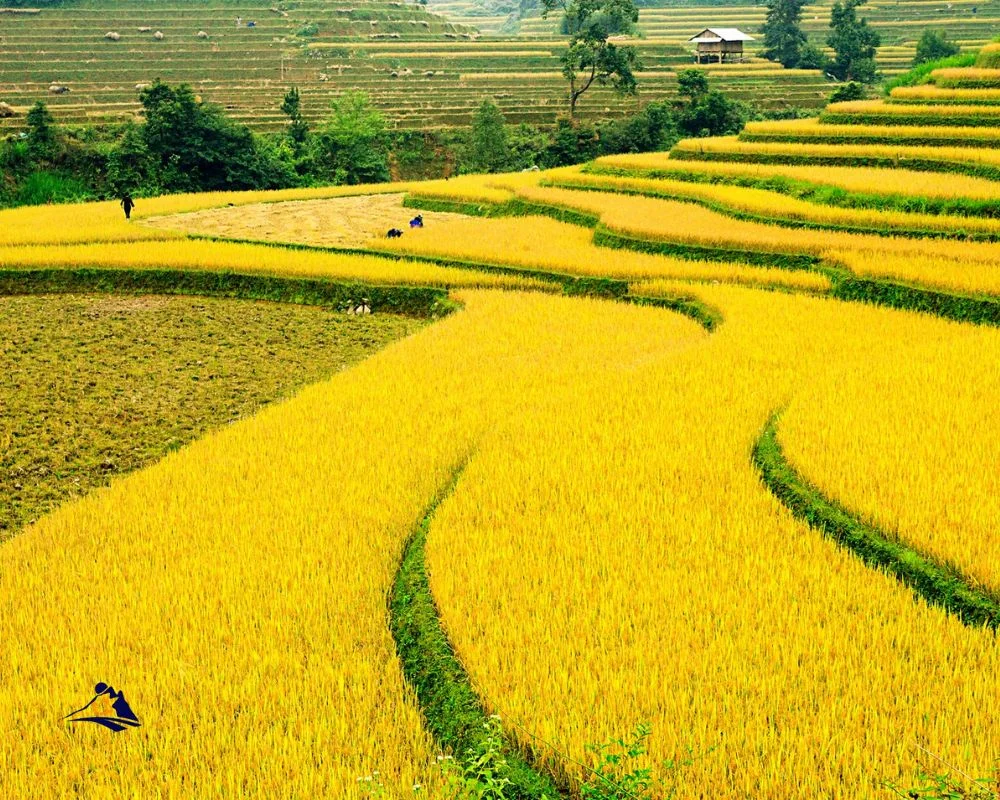 It's hard not to feel humbled by this natural wonder that has stood the test of time. As you walk through the rice terraces, admiring views that are nothing short of spectacular, don't miss out on exploring caves hidden within these hills. These ancient geological formations hold secrets that have yet to be uncovered – stories waiting to be told.
So take a deep breath, let go of all worries, and immerse yourself in an adventure like no other.
Hiking The Surrounding Mountains
If you're looking for an adventure during your Sa Pa trip, hiking the surrounding mountains is a must-do activity. The stunning landscapes and breathtaking views of the valleys below make it all worth it. However, before setting out on your trek, it's important to prioritize hiking safety.
Make sure to pack enough water and snacks, wear appropriate footwear with good grip, and dress in layers as weather conditions can be unpredictable. It's also recommended to hire a local guide who knows the area well and can provide valuable insights into mountain activities such as identifying flora and fauna or explaining cultural traditions related to certain locations.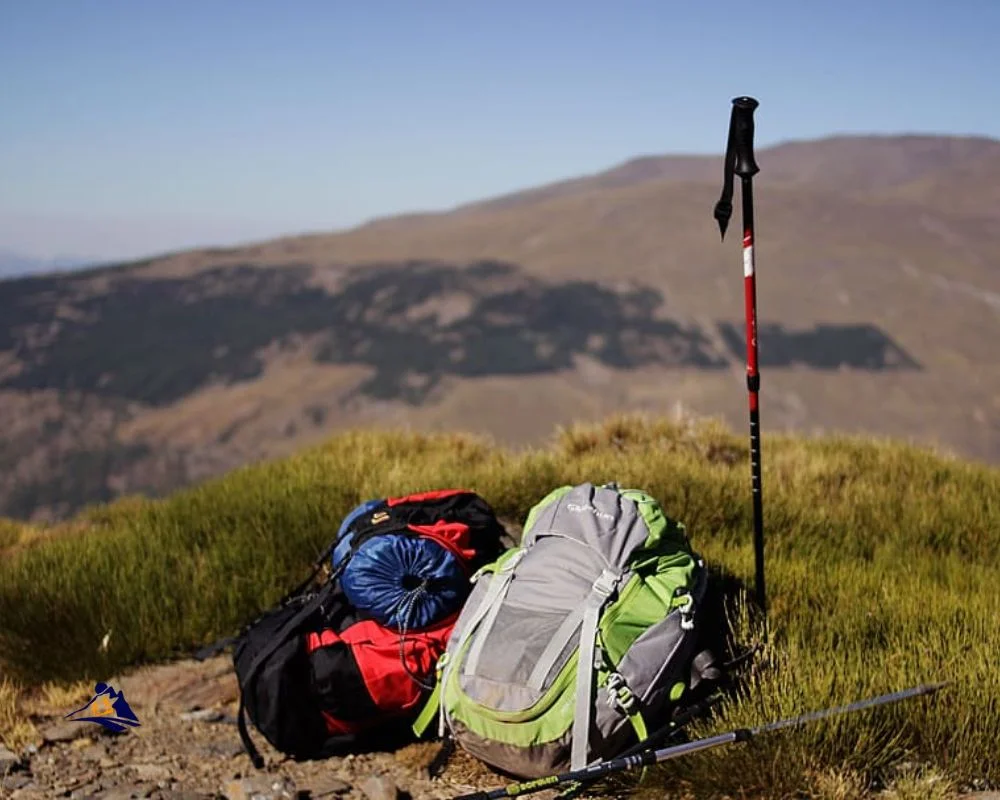 With these precautions in mind, you'll have a memorable experience exploring the vast beauty of Sa Pa's natural surroundings. As exhilarating as hiking may be, don't forget that there are other ways to immerse yourself in Sa Pa's culture beyond just nature. Visiting local villages is a great opportunity to interact with ethnic minority groups like Hmong or Dzao people who call this region home. You can learn about their customs, taste traditional dishes unique to the area, purchase handmade crafts at local markets, and even stay overnight in homestays for a more authentic experience.
So why not take some time off from mountain activities and discover the rich tapestry of life here?
Visiting Local Villages
One of the most authentic experiences you can have in Sa Pa is visiting the local villages. These communities are home to ethnic minorities, such as the Hmong and Dao people, who have lived in this region for generations.
The villages are nestled among rice terraces and surrounded by lush mountains, which makes for a picturesque backdrop during your visit. When exploring these villages, make sure to take some time to visit their temples. Many of them date back centuries and offer insight into the spiritual beliefs of the locals.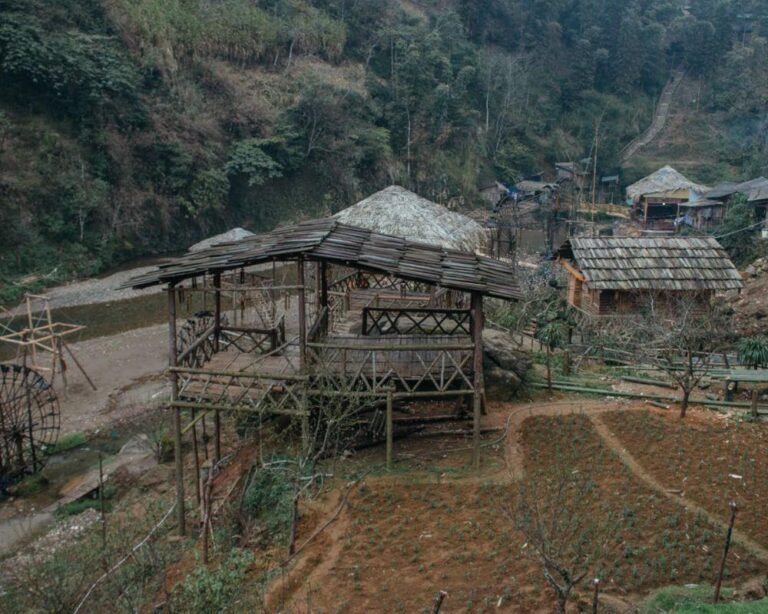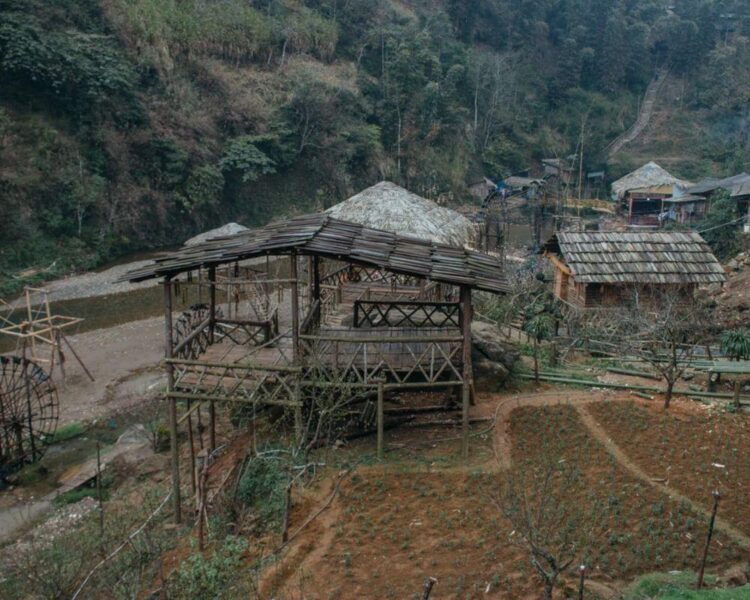 Additionally, don't miss out on exploring caves that are scattered throughout the area. Some of them contain stunning rock formations and underground streams that will leave you speechless. Visiting local villages is an opportunity not only to learn about traditional customs but also to support sustainable tourism practices that benefit these communities directly.
As you immerse yourself in the local culture, it's worth noting that shopping at markets is another unique experience you won't want to miss. At these bustling bazaars, you'll find handicrafts made by skilled artisans from across Vietnam.
In the next section, we'll explore what kind of treasures await you when you step foot in one of Sa Pa's vibrant markets.
Shopping At The Markets
After immersing yourself in the local villages, it's time to hit up the markets for some shopping. Sa Pa is known for its bustling markets filled with unique handicrafts and traditional clothing. The most popular market is held every Saturday in Can Cau where you can find everything from hand-embroidered bags to colorful textiles.
But before you start your shopping spree, remember these bargaining tips:
always smile and be respectful when negotiating prices,
start by offering half of the asking price and work your way up from there,
and don't be afraid to walk away if a vendor won't budge on their price.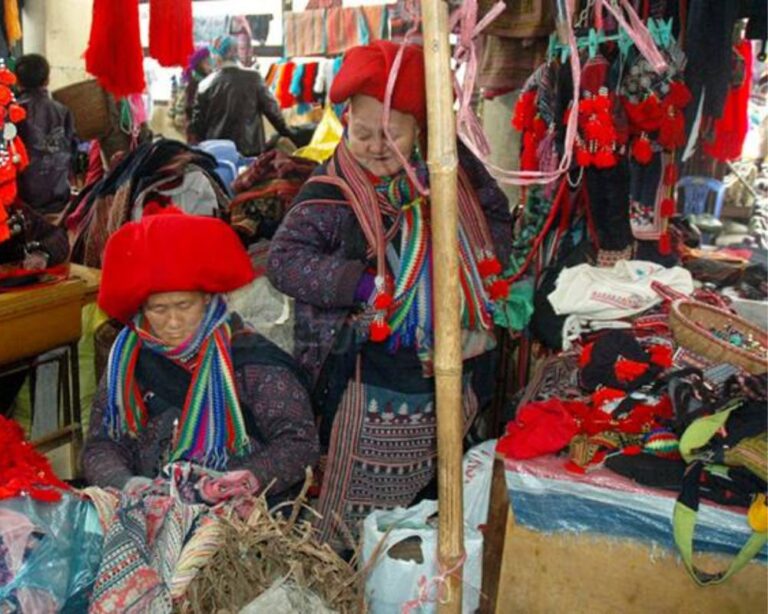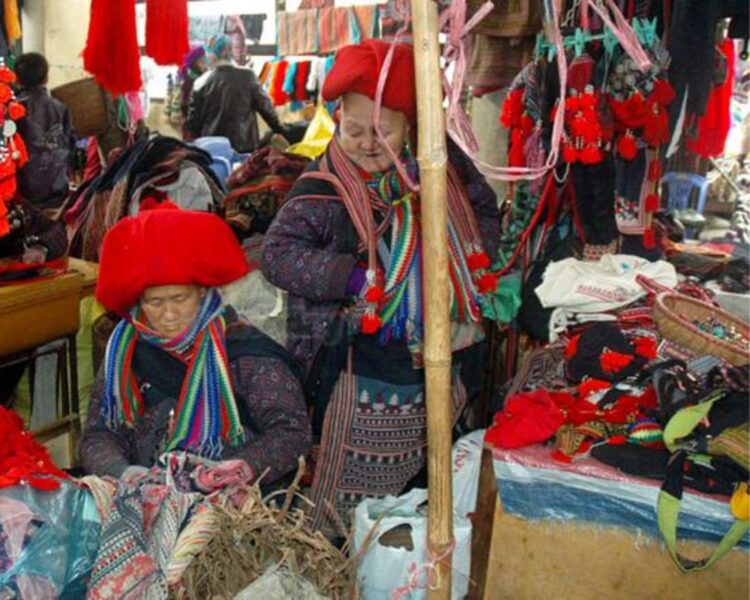 Once you've got a good deal, take some time to explore the other stalls selling fresh produce, spices, and street food. And if you're feeling adventurous, sign up for one of the trekking tours offered at the market for an unforgettable experience exploring Sa Pa's stunning landscapes.
Now that you've had your fill of shopping and adventure, it's time to take a Muong Hoa Valley tour. This scenic valley is home to some of Sa Pa's most picturesque rice terraces and local ethnic communities. You'll have the opportunity to learn about their culture firsthand while taking in breathtaking views along the way.
Don't forget your camera because this tour offers plenty of photo opportunities that are sure to make all your friends jealous. So sit back, relax, and get ready for an unforgettable journey through one of Vietnam's most beautiful destinations.
Taking A Muong Hoa Valley Tour
Taking the tour is a must for anyone visiting Sa Pa, and with so many attractions in the Muong Hoa Valley, you won't regret it! From the stunning rice terraces to the ethnic minority villages, there's so much to explore and experience!
Taking The Tour
Looking for an unforgettable experience in Sa Pa? You can't miss taking a Muong Hoa Valley Tour! As your Sa Pa travel expert, I'm here to guide you through the best touring options and transportation methods. From trekking along rice paddies to discovering ancient cultures, this tour has it all. To begin with, there are different ways to reach the valley: you can take a car or motorbike ride from Sa Pa town or hop on one of the cable cars nearby.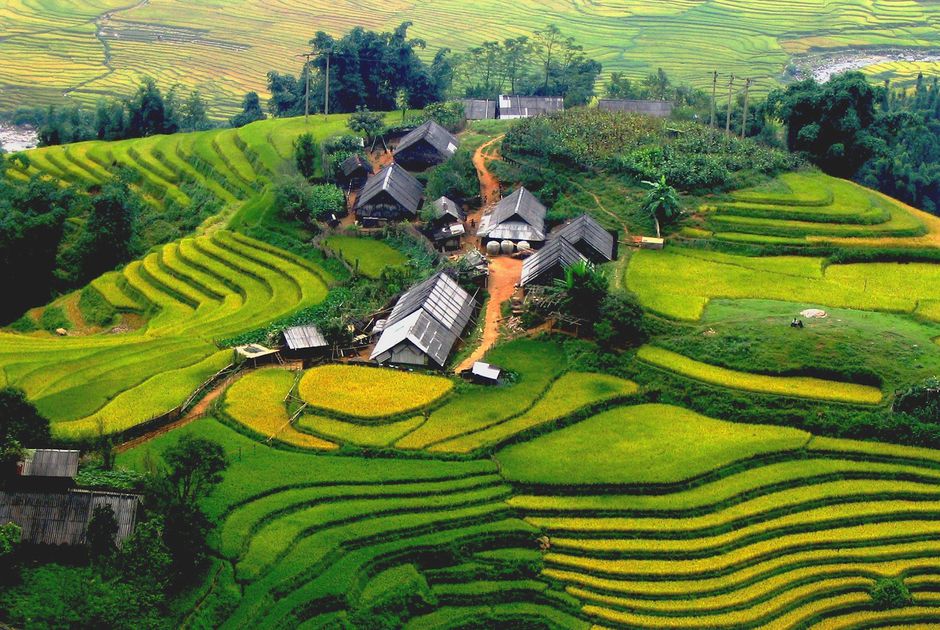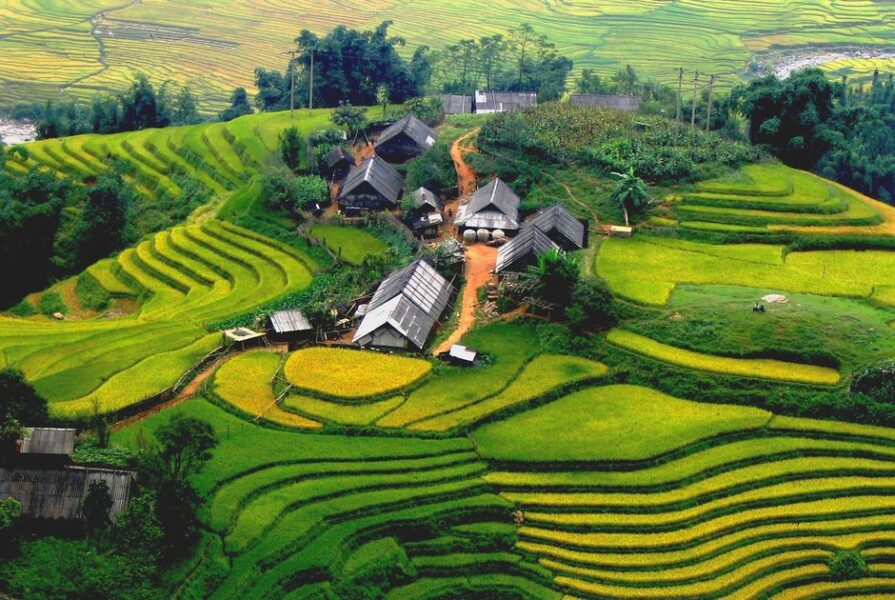 Once there, you'll have multiple activities to choose from depending on your interests – visit traditional villages like Lao Chai and Ta Van, explore mysterious caves like Silver Waterfall Cave, or hike up Fansipan Peak if you're feeling adventurous. No matter what option you go for, remember that safety should always come first – so make sure to wear comfortable shoes and bring plenty of water!
Don't hesitate any longer – book your Muong Hoa Valley Tour today and let yourself be amazed by the beauty of Northern Vietnam.
Muong Hoa Valley Attractions
Alright, now that we've discussed the different ways to reach Muong Hoa Valley and some of its amazing experiences, let's delve deeper into what you can explore in this breathtaking destination. As your Sa Pa travel expert, I assure you that there are plenty of attractions in Muong Hoa Valley that will leave you awestruck.
If you're a nature lover, then trekking trails through picturesque rice terraces is an absolute must-do. The valley boasts several trails for all levels of hikers – from beginners to advanced trekkers. You'll pass by stunning landscapes filled with verdant fields and meet friendly locals on the way who will share their stories about life in these parts.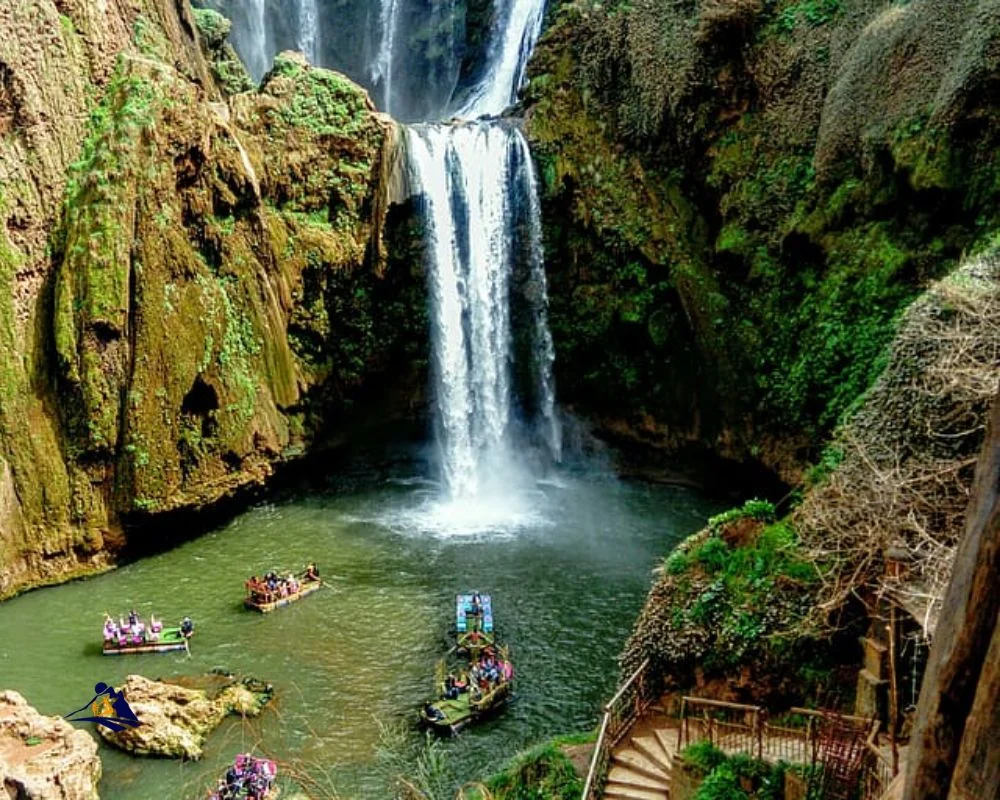 For those looking for adventure beyond just trekking, exploring caves like Silver Waterfall Cave should be high on your list. These mystical caverns have been carved out over centuries and offer visitors a glimpse into Vietnam's geologic history. With so much to do and see here, it's no wonder why travelers keep coming back to Muong Hoa Valley time after time.
So if you're craving freedom and exploration, make sure to add this gem to your itinerary when planning your next trip to Sa Pa!
Enjoying Traditional Cuisine
When traveling to Sa Pa, you must not forget to indulge in traditional cuisine. The region's gastronomy is a perfect reflection of its diverse culture and rich history. You can find Vietnamese, Chinese, and Thai influences in most dishes.
One of the best ways to experience this food culture is by trying street food. Visit local markets or look for small vendors selling Banh Cuon (rice noodle rolls), Pho (Vietnamese noodle soup), or Bun Cha (grilled pork with noodles). These popular dishes are incredibly delicious and affordable. If you're feeling more adventurous, try some exotic snacks like fried insects!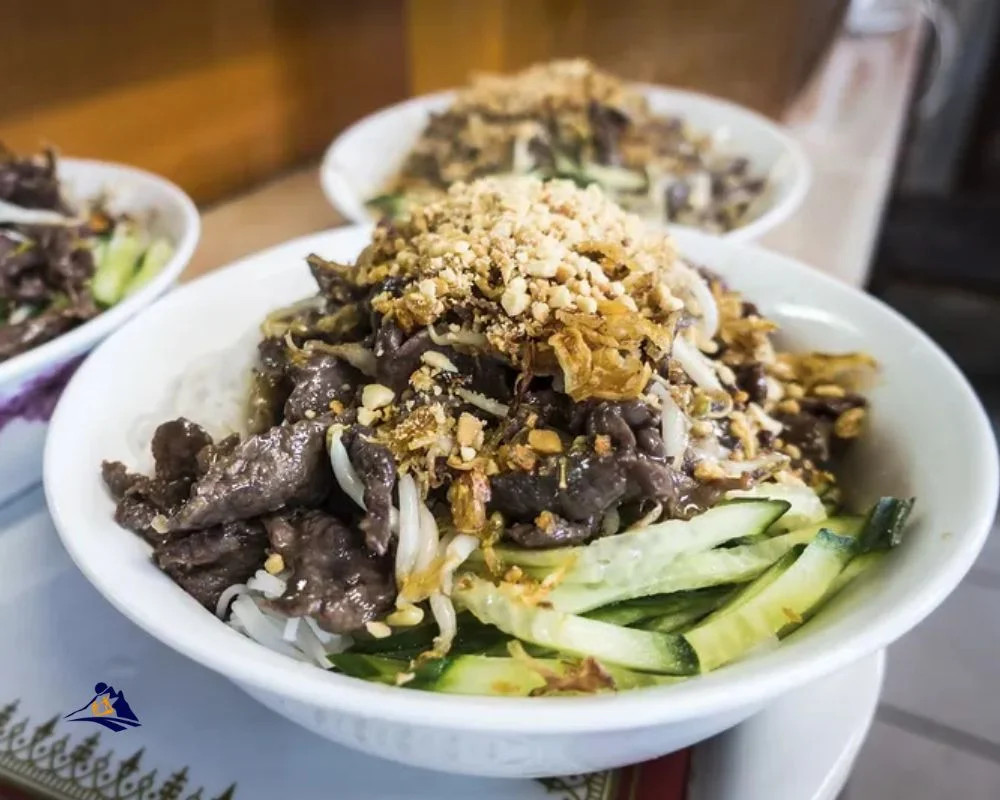 For wine lovers, tasting wines made from locally grown grapes is also an option. Don't miss out on sampling the famous Sapa rice wine that has been fermented with herbs and spices unique to the area.
As day turns into night, Sa Pa comes alive with music and dancing as locals gather around bars and clubs. In our next section, we'll explore how you can experience the nightlife scene in Sa Pa without breaking your budget.
Experiencing The Nightlife
Exploring Local Bars and Clubs is a must-do when visiting Sapa Vietnam! You'll get to rub shoulders with the locals and experience their unique culture firsthand. Enjoying Live Music is a great way to immerse yourself in the city's vibrant nightlife scene. From street performers to jazz clubs, you won't be disappointed! Sampling Local Cuisine is a highlight when it comes to nightlife in Sa Pa. From traditional dishes to modern fusion cuisine, you're sure to find something to tantalize your taste buds!
Exploring Local Bars And Clubs
If you're looking to let loose and experience the vibrant nightlife scene in Sa Pa, exploring local bars and clubs is a must! As your expert guide, I recommend starting with some wine tasting at one of the cozy wine bars scattered throughout the town. Not only will you get to sample delicious local wines, but it's also a great way to mingle with both locals and fellow travelers alike.
Once you've had your fill of vino, head over to one of the lively salsa clubs for an unforgettable night of dancing. The rhythmic beats will have you moving all night long while surrounded by friendly faces and good vibes. No matter what kind of atmosphere you're after, from laid-back lounges to high-energy dance floors, Sa Pa has something for everyone when it comes to enjoying the nightlife scene.
So why not add this adventure to your itinerary? It's time to live life on your terms and embrace everything that Sa Pa has to offer.
Enjoying Live Music
Now that we've talked about exploring local bars and clubs, let's dive into another exciting aspect of Sa Pa's nightlife scene: live music. Whether you're a fan of traditional Vietnamese tunes or prefer something more modern, there are plenty of opportunities to listen to street musicians and attend concerts throughout the town.
From intimate performances in cozy cafes to larger events at popular venues, experiencing live music is an excellent way to immerse yourself in the vibrant culture of Sa Pa while enjoying the freedom to explore your musical tastes.
So get ready for a night filled with incredible melodies and unforgettable memories as you dance along with locals and fellow travelers alike!
Sampling Local Cuisine
Now that we've talked about exploring local bars and clubs, let's move on to another exciting aspect of Sa Pa's nightlife scene: sampling the mouth-watering local cuisine. As a Sa Pa travel expert, I highly recommend dining outdoors under the night sky while tasting wine made from locally grown grapes.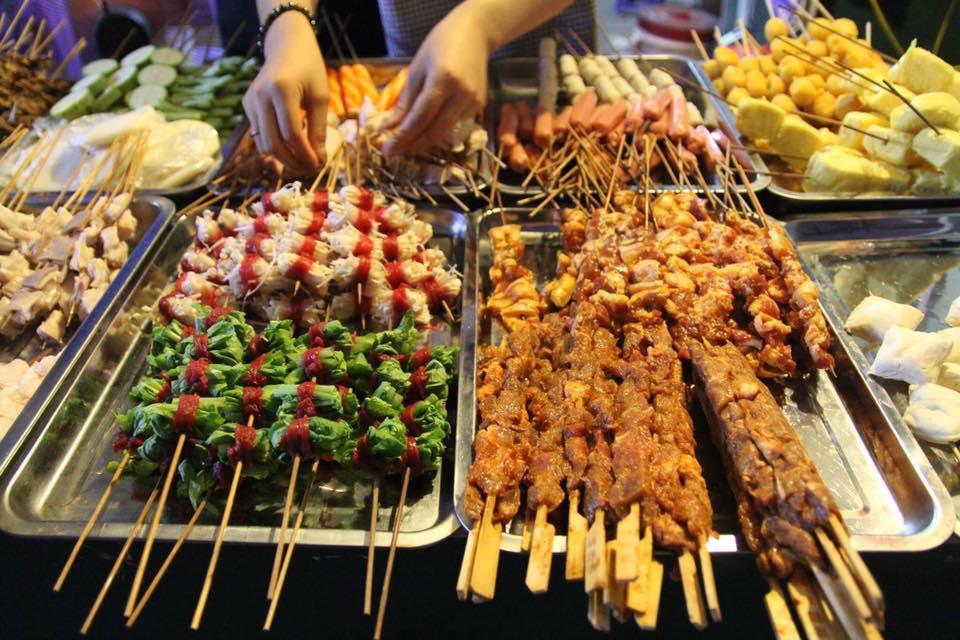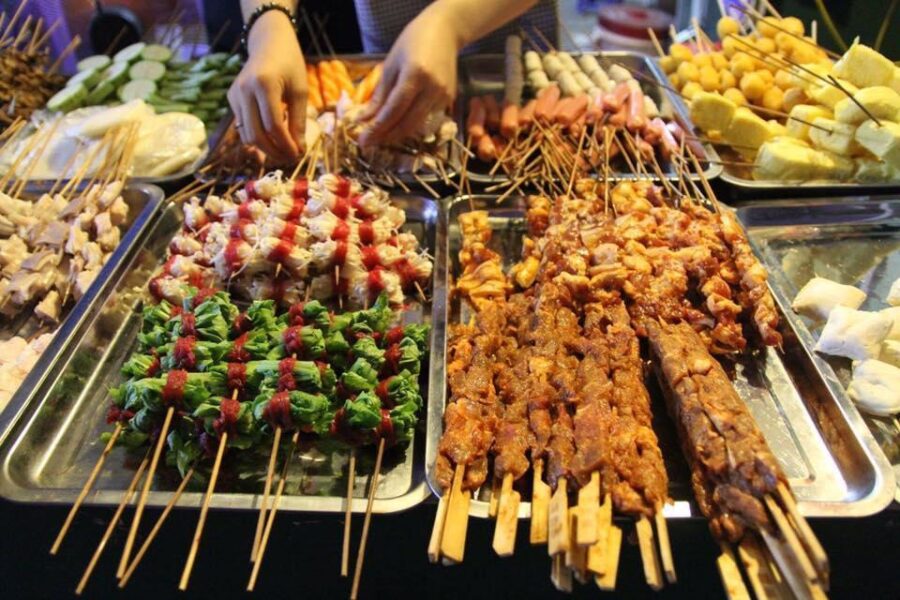 Whether you're in search of traditional Vietnamese dishes or looking for something more contemporary, there are plenty of options available here in Sa Pa. From street food vendors offering fresh spring rolls to restaurants serving delectable pho, there's sure to be something to satisfy every taste bud.
So come and experience the flavors of Sa Pa as you dine like a local and indulge in some truly unforgettable culinary delights!
Relaxing At The Hot Springs
As the night comes to an end, your exploration of Sa Pa does not have to end there. For those who enjoy soaking in nature's beauty and tranquillity, a trip to the hot springs is just what you need. Immerse yourself in warm mineral water that will soothe your muscles and rejuvenate your soul. The natural surroundings create a peaceful atmosphere that calms the mind and allows visitors to unwind completely.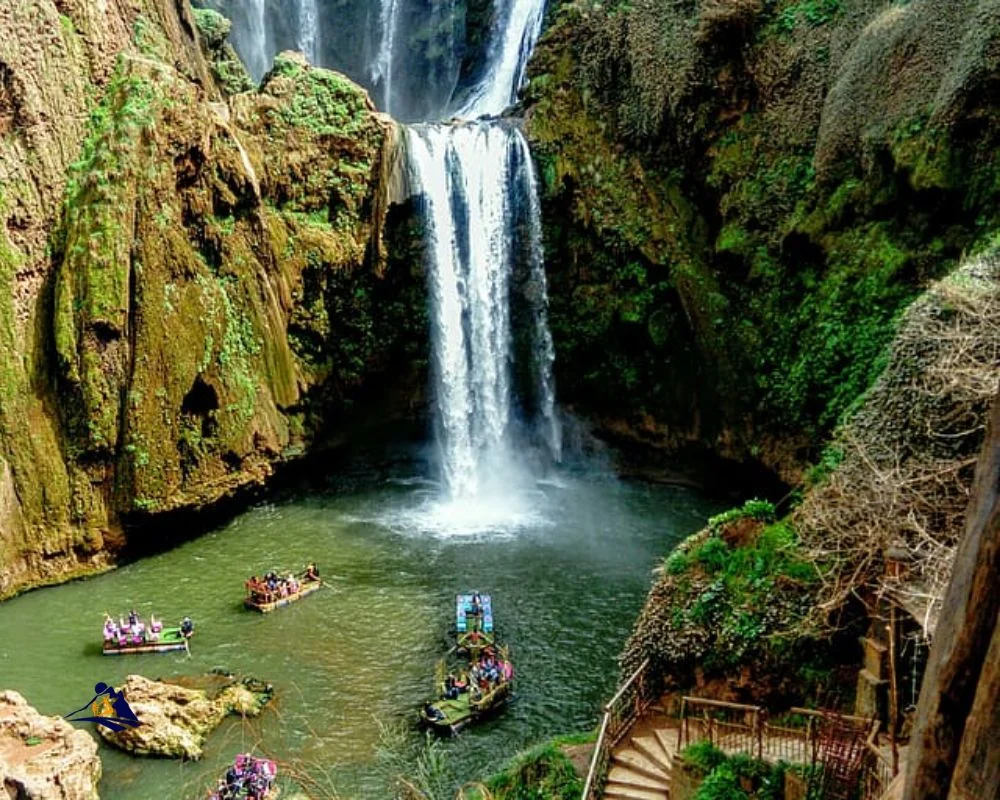 But Sa Pa has more than just hot springs to offer for relaxation seekers. After soaking up all the goodness from the hot springs, take some time to explore one of the many caves within the region. These hidden treasures are waiting for you with their unique rock formations and underground rivers. You can venture on guided tours or go at it alone if you're feeling adventurous! Get ready to be amazed by stunning stalactites and stalagmites as you make your way through these wonders of nature.
As much as Sa Pa offers serenity, it also provides opportunities for cultural immersion – participating in cultural events being one of them. Let's dive into this aspect of Sa Pa travel next…
Participating In Cultural Events
Exploring local traditions is an excellent way to immerse yourself in the culture of Sa Pa. Attending festivals is a great way to experience the traditions and customs of the area firsthand.
Exploring Local Traditions
If you're looking to immerse yourself in Sa Pa's local traditions truly, there are a few must-do activities. Start by tasting tea at one of the many local teahouses – it's an essential part of Vietnamese culture and will give you a real feel for the region. Next up, participate in one (or more!) of Sa Pa's vibrant festivals. From the Bac Ha Market Festival to the Gau Tao Festival, these events offer an opportunity to witness traditional music and dance performances while also sampling some delicious food from street vendors.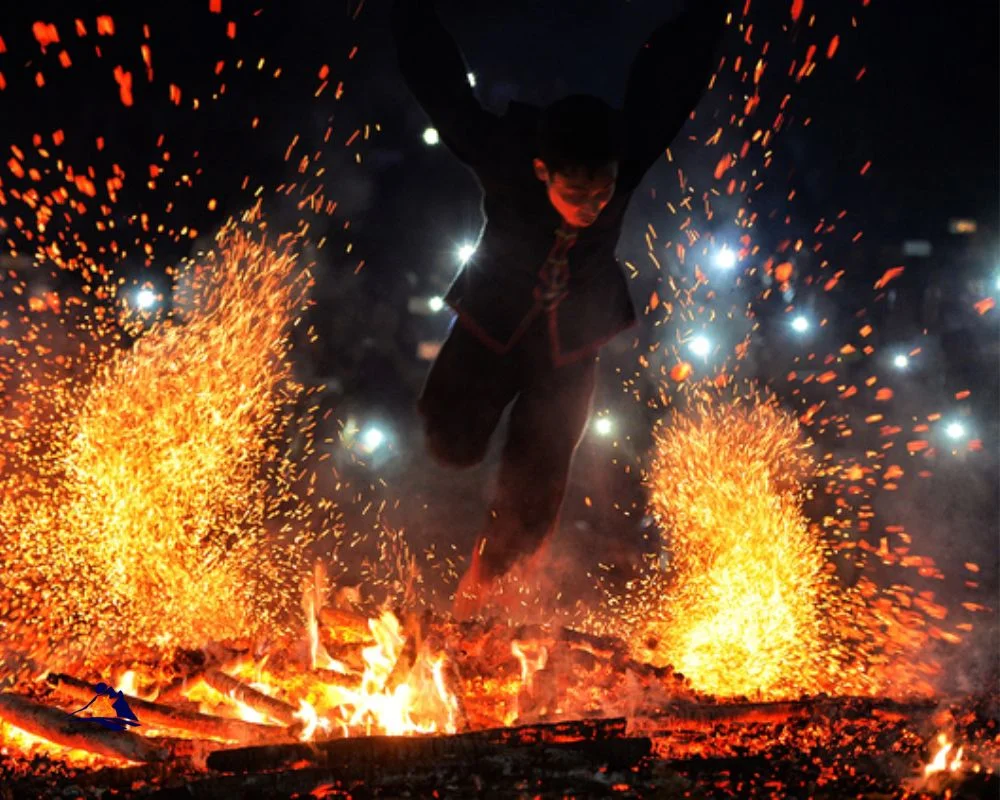 You'll leave with memories that last a lifetime and a newfound appreciation for this beautiful country.
Attending Festivals
Now, if you're looking to immerse yourself in Sa Pa's local traditions and plan excursions that will leave a lasting impact on your travels, attending festivals is the perfect way to do so. As a Sa Pa travel expert, I highly recommend taking part in cultural exchanges by experiencing some of the vibrant festivals this region has to offer. Not only will you witness traditional music and dance performances, but you'll also have the opportunity to sample delicious food from street vendors – an experience like no other. Attending these events allows for a deeper connection with the locals and gives insight into their rich culture.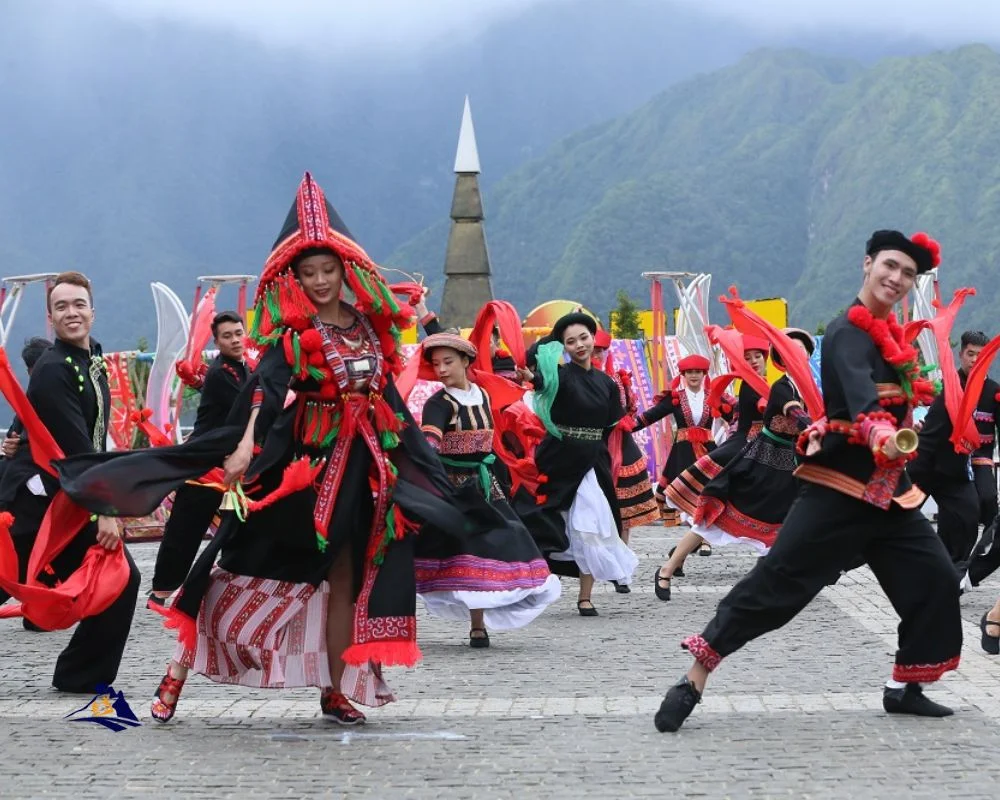 So why not add festival attendance to your itinerary? It's sure to be a highlight of your trip while satisfying any subconscious desire for freedom through unique experiences.
Exploring The Waterfalls
As you continue your Sa Pa adventure, make sure to add exploring the waterfalls to your itinerary. The region is dotted with stunning cascades that will take your breath away. One of the most popular waterfalls in Sa Pa is Silver Waterfall (Thac Bac), which can be reached by a short hike from Tram Ton Pass. As you approach the waterfall, prepare to be mesmerized by its beauty and power as it drops 200 meters down into a deep pool.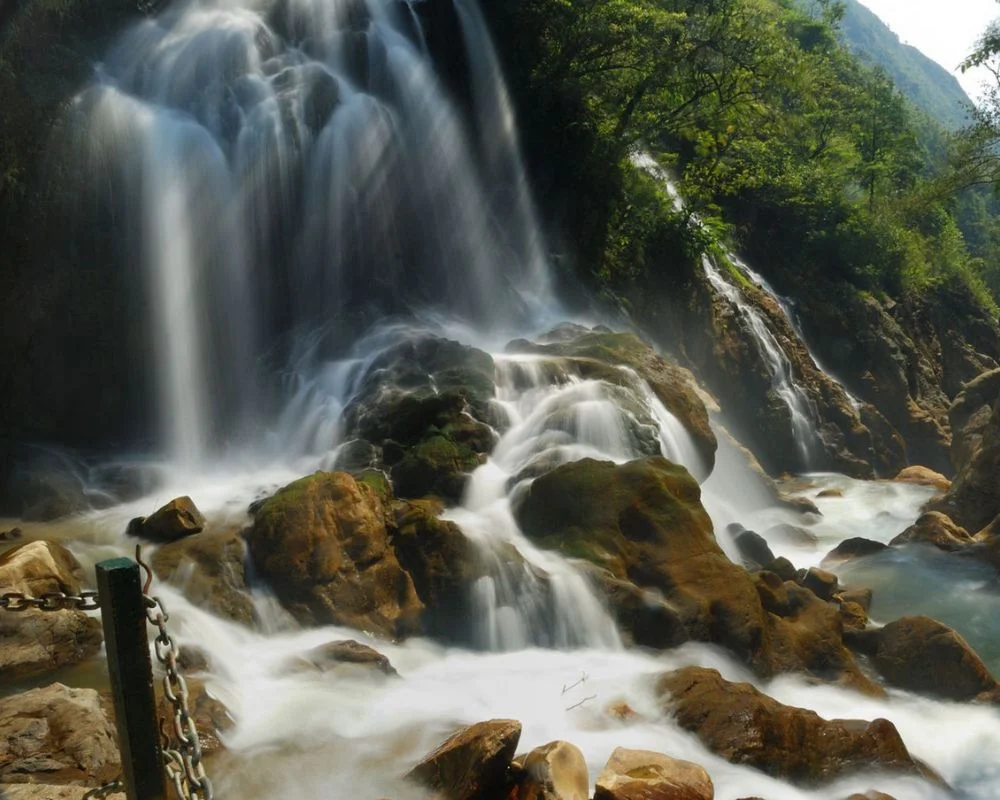 For those seeking more adventurous activities, exploring caves in the area is also an option. Thuy Cung Cave is located near Love Waterfall and offers visitors a chance to explore underground rivers and unique rock formations. Another exciting activity is visiting shrines nestled amidst the lush greenery surrounding the waterfalls. These sacred sites offer insight into local culture and beliefs while providing breathtaking views of the surrounding landscape.
Make sure to carve out some time during your visit to experience these natural wonders for yourself – they are not to be missed!
The Best Sa Pa Travel Guide & Things To Do Frequently Asked Questions
What Is The Best Time Of Year To Visit Sa Pa?
The best time of year to visit Sa Pa depends on what you're looking for. If you want mild weather conditions and the chance to see lush green rice paddies, then plan your trip between April and June or September and November.
However, if you want to witness the stunning beauty of snow-capped mountains, December and January are ideal months to visit. Keep in mind that it can get quite chilly during this time so pack accordingly with warm clothing such as a traditional Hmong jacket or scarf.
As a Sa Pa travel expert, I highly recommend visiting during the off-season (June-August) when there are fewer tourists and more opportunities for authentic cultural experiences. Regardless of when you decide to go, be prepared for breathtaking scenery and a sense of freedom unlike anywhere else in Vietnam.
Are There Any Cultural Customs Or Etiquette That Visitors Should Be Aware Of?
When exploring the stunning landscapes of Sa Pa, it's important to remember that cultural customs and etiquette play a vital role in interactions with locals.
As a Sa Pa travel expert, I highly recommend taking the time to learn about traditional dress and other local customs before embarking on your journey.
Interacting with locals can be an incredibly rewarding experience, but it's essential to approach them respectfully and mindfully.
By embracing these traditions, you'll gain insight into this unique culture while fostering meaningful connections with those who call Sa Pa home.
How Long Does It Take To Hike The Surrounding Mountains?
When it comes to hiking in Sa Pa, there are plenty of options for all levels of experience. The surrounding mountains offer a variety of hiking routes that can take anywhere from a couple of hours to multiple days.
Before embarking on any hike, it's important to consider the weather and pack accordingly with proper clothing requirements. As an experienced Sa Pa tour guide, I always recommend wearing layers and comfortable shoes with good grip for the sometimes steep terrain.
Hiking in these beautiful surroundings is truly an exhilarating way to connect with nature and experience the freedom of exploration.
What Is The Best Way To Get Around Sa Pa?
When exploring Sa Pa, it's important to consider your options for getting around. The best way to do this is by renting a motorbike or hiring a private driver to take you to the surrounding areas. This will give you more freedom and flexibility in terms of travel costs and time.
However, if you prefer a guided tour, many reputable companies offer affordable packages for exploring the area. One thing to keep in mind is that while transportation can be an adventure in itself, safety should always come first when riding on unfamiliar roads.
So buckle up and get ready to see all that Sa Pa has to offer!
Are There Any Safety Concerns For Visitors In Sa Pa?
When visiting Sa Pa, it's important to take some precautionary measures to ensure staying safe during your trip.
Although the overall crime rate is low in this peaceful town, travelers should be aware of their surroundings and avoid flashing valuable items or carrying too much cash on them.
It's also essential to respect local laws as they can differ from what you're used to back home.
For instance, smoking is prohibited in many public places such as restaurants and bars.
By being mindful of these simple but crucial things, visitors can better enjoy the beauty of the rice fields and mountains without any worries.
Conclusion
So there you have it, the ultimate Sa Pa travel guide! Now that you know when to visit, how to get around, and what cultural customs to be aware of, it's time to start planning your trip.
But before you go, let me leave you with one interesting statistic. Did you know that Sa Pa is home to over 25 different ethnic minority groups? Each group has its own unique culture and traditions which are evident in everything from their clothing to their food. It's truly a melting pot of cultures and exploring these differences can make for an incredible immersive experience.
As a Sa Pa tour guide, I highly recommend taking part in homestays or visiting local markets where you can interact with members of these communities firsthand. Not only will it give you a deeper appreciation for the area but also provide economic support for locals who rely on tourism as means of income.
So pack your bags and get ready for an adventure like no other. With its breathtaking scenery and rich cultural heritage, Sa Pa is sure to leave a lasting impression on all those who visit.
Thank you for choosing us as your trusted source for all things Sa Pa!