If you're looking for an adventurous journey through the scenic landscapes of Vietnam, Sapa and Ha Giang should be on your bucket list. These two destinations are nestled in the northern region of Vietnam, offering breathtaking views of rolling hills, valleys, waterfalls, and rice paddies.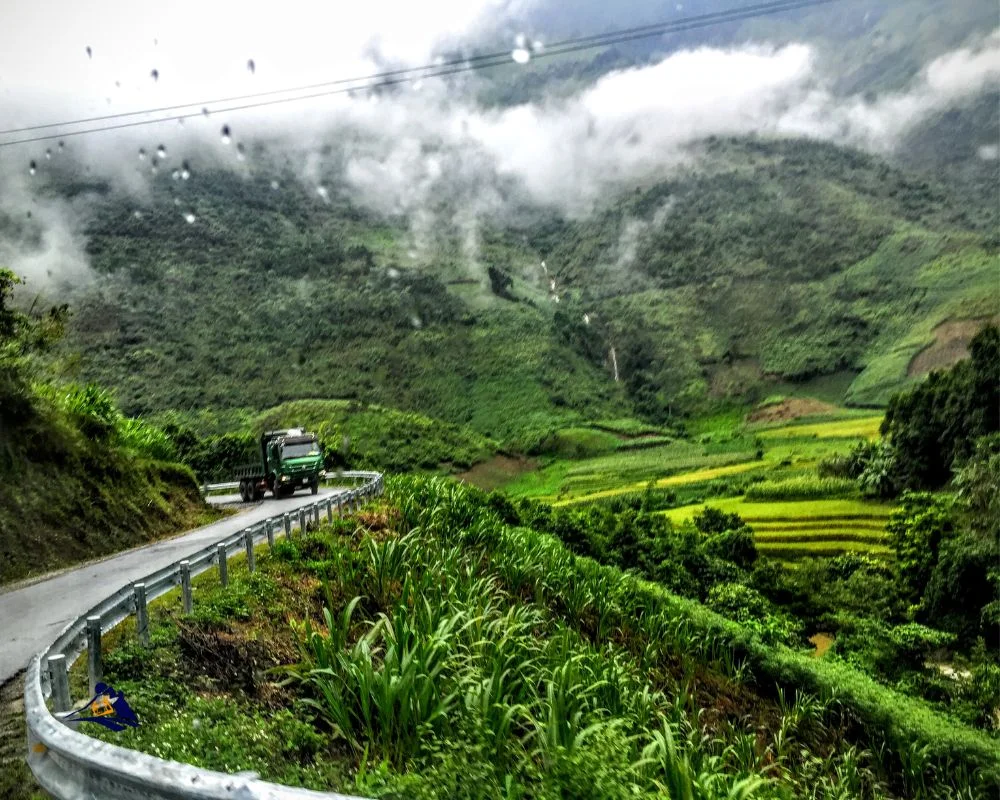 However, getting from Sapa to Ha Giang can be a bit tricky if you don't know the best way to travel. Fortunately, we've got you covered with this comprehensive guide that will take you on a journey through some of the most stunning natural wonders in Vietnam. Whether you prefer to trek or drive, there are several options available to help you make the most out of your trip.
So buckle up and get ready for an epic adventure – we promise it'll be worth it!
Overview Of Sapa And Ha Giang
Nestled in the mountains of Vietnam, Sapa and Ha Giang are two must-see destinations for travelers seeking adventure and cultural immersion. Sapa is a charming town known for its stunning rice terraces, vibrant markets, and diverse ethnic groups such as the Hmong and Dao people. Meanwhile, Ha Giang offers visitors breathtaking landscapes with towering limestone cliffs, winding roads through remote villages, and an abundance of traditional festivals.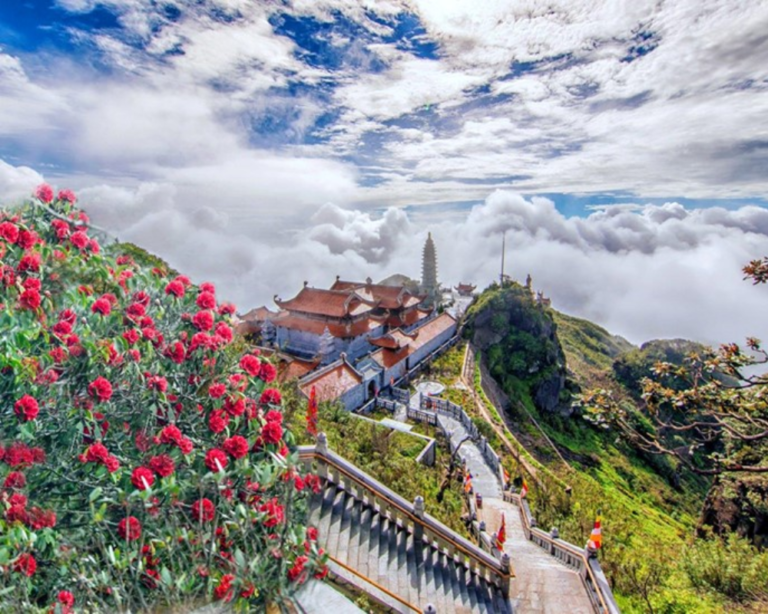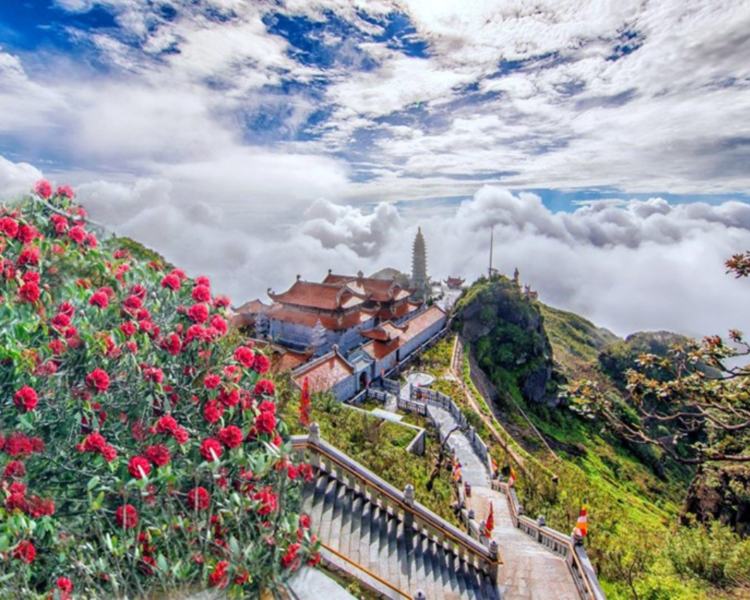 While both destinations share similarities such as their mountainous terrain and friendly locals, they also have notable differences that make each place unique. In Sapa, tourists can expect to see more Western influence with trendy cafes serving up espresso drinks alongside local delicacies like pho soup. On the other hand, Ha Giang's cuisine reflects its Chinese border proximity with dishes featuring spicy chilies and sour pickles.
Visitors will also notice the distinct clothing styles worn by different ethnic groups in each destination. These cultural differences add another layer of fascination to exploring these two regions of northern Vietnam.
Getting From Sapa To Ha Giang Reddit By Bus
Did you know that Vietnam has a well-developed bus system? It's true! Several bus companies are operating throughout the country, making it easy to explore all of its stunning destinations.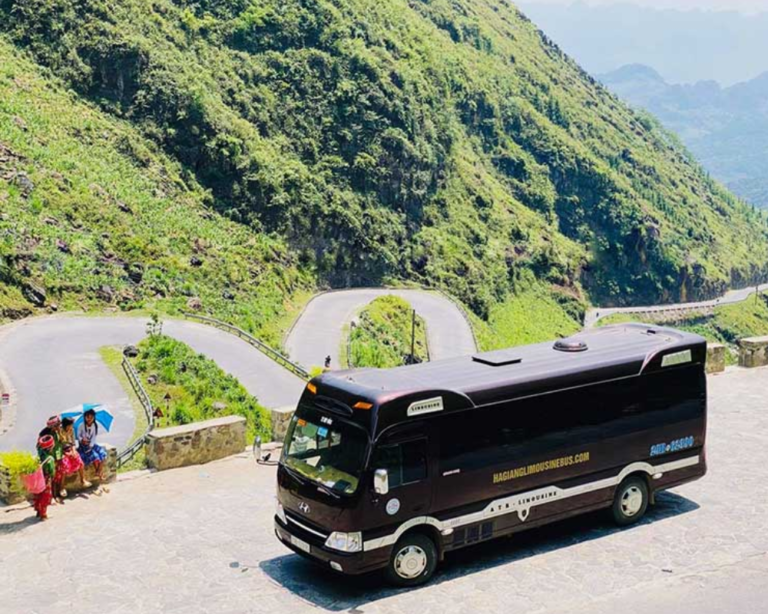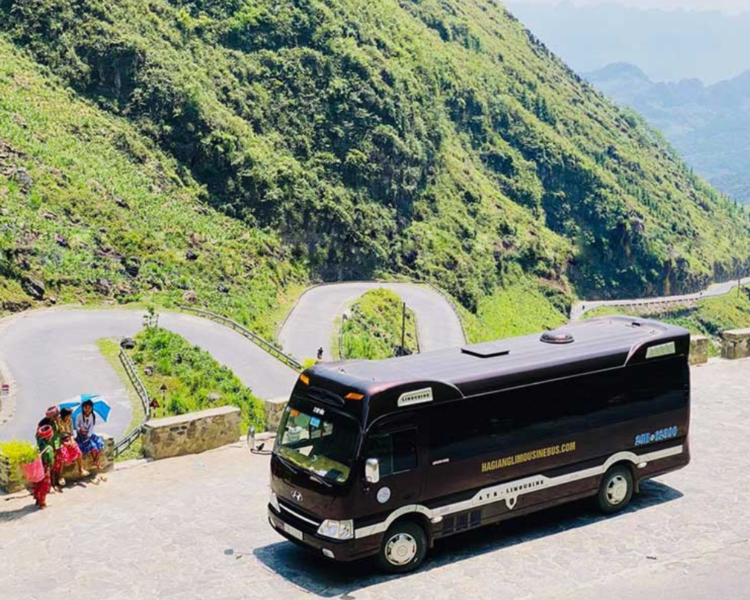 If you're looking to get from Sapa to Ha Giang, taking the bus is one of the most convenient and cost-effective options. Multiple bus companies are running daily trips between Sapa and Ha Giang. These include Hai Van Express, Hung Thanh Travel, and Good Morning Sapa Bus.
The schedules vary depending on the company, but typically there are morning and afternoon departures available. Be sure to check with each company for their specific schedule and ticket prices.
Getting From Sapa To Ha Giang By Train
For those looking for a scenic journey through the mountains of Vietnam, taking the train from Sapa to Ha Giang is an excellent option. There are several train schedules available that depart from Lao Cai Railway Station and arrive at Dong Dang Railway Station. From there, travelers can take a bus or taxi to reach Ha Giang.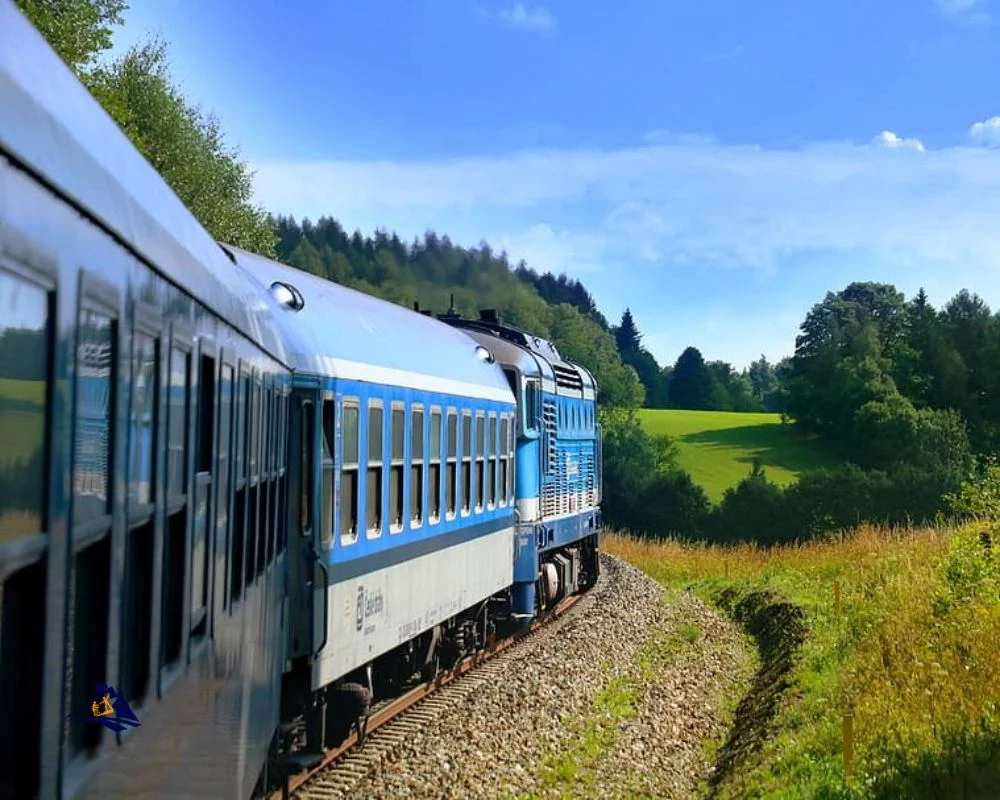 The Sapa to Ha Giang train ride offers breathtaking views of the countryside as it winds through valleys and bridges. The cabins are clean and comfortable, with options for both sleeper and seat accommodations. Whether you're traveling solo or with friends, this mode of transportation is perfect for relaxing while enjoying the stunning scenery along the way.
As much as taking the train may be appealing to some travelers, others prefer a more adventurous route like getting from Sapa to Ha Giang by motorbike.
Getting From Sapa To Ha Giang By Motorbike
You've heard the rumors, and they're true: taking a motorbike from Sapa to Ha Giang is one of the most exhilarating experiences in Vietnam. The scenic drive takes you through rolling hills, vast rice paddies, and quaint villages where locals smile and wave as you pass by.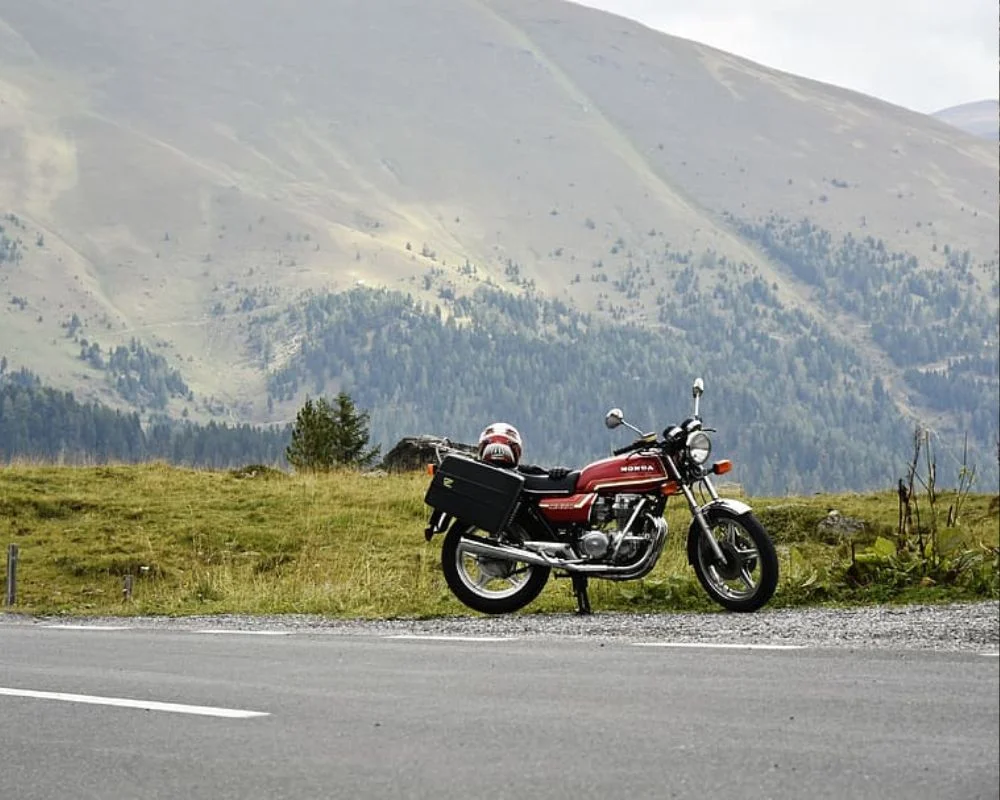 But before embarking on this adventure, it's important to make sure you have all your essentials covered. Here are four things to keep in mind:
Rent a reliable bike from a reputable source.
Pack warm clothing as temperatures can drop significantly at higher altitudes.
Plan for frequent stops at roadside food stalls to taste local specialties like thang co (a spicy soup made from horse meat) or banh cuon (steamed rice rolls filled with pork).
Take advantage of scenic stops along the way to capture breathtaking photos that will make envy-inducing social media posts.
So saddle up and get ready for an unforgettable ride!
But if trekking is more your style, don't worry – there's another exciting option awaiting you in Sapa.
Trekking From Sapa To Ha Giang
After a thrilling ride on your motorbike from Sapa to Ha Giang, it's time to switch gears and explore the region by foot. Trekking is an excellent way to experience the beauty of Northern Vietnam up close and personal. You'll discover hidden waterfalls, stunning rice paddies, and remote villages that few tourists ever see.
Ha Giang offers several hiking trails ranging in difficulty levels, so whether you're a seasoned hiker or a beginner looking for adventure, there's something for everyone. Hiring a local guide is highly recommended as they can provide valuable insights into the culture and history of the area while keeping you safe on unfamiliar terrain. Plus, supporting local guides helps sustain their livelihoods and supports sustainable tourism in the region. So put on your hiking boots and get ready to embark on an unforgettable trek through Ha Giang!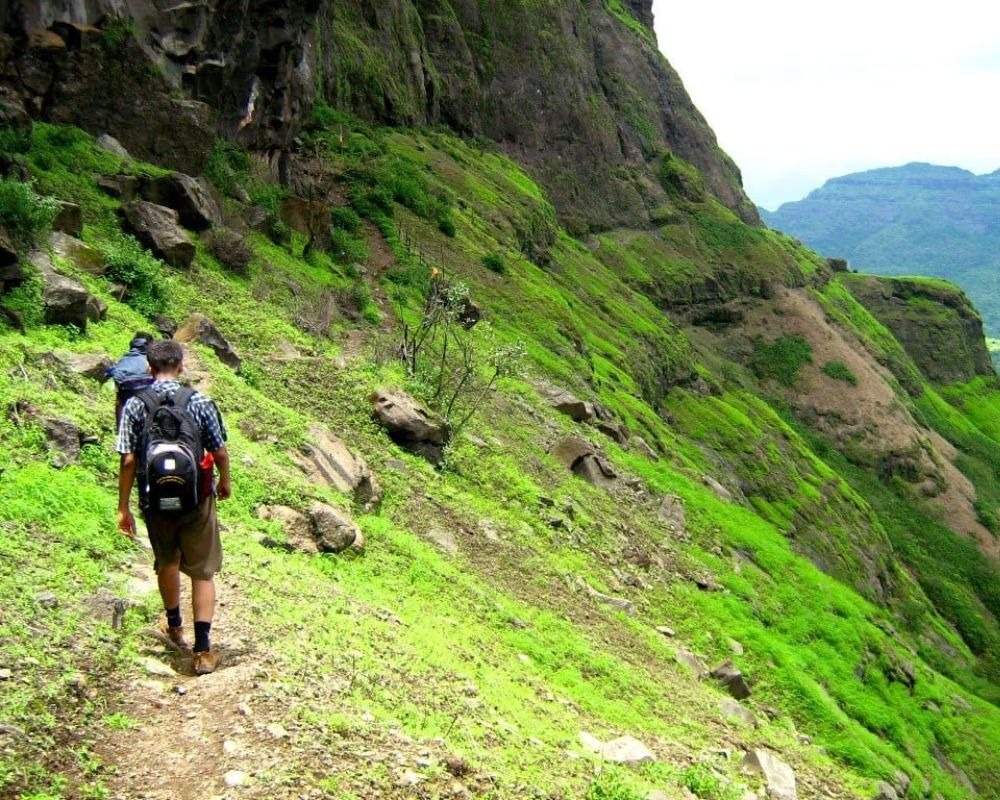 As you prepare for your trekking adventure in Ha Giang, there are some important considerations to keep in mind. Firstly, make sure you have proper footwear with good traction as some trails can be slippery or steep. It's also essential to bring plenty of water and snacks as many areas don't have access to food or drinks along the way. Additionally, check weather conditions before starting your hike as heavy rain can cause landslides or flooding in certain areas. And finally, always respect local customs and traditions when visiting villages or interacting with locals along the trail.
By following these tips and immersing yourself in nature while respecting local culture, your trekking experience in Ha Giang will undoubtedly be one of the highlights of your trip through Vietnam!
Important Considerations For Trekking
While trekking can be an incredibly rewarding experience, it is important to note that it is not without its challenges. One of the main considerations when planning a trek is the difficulty level. The terrain and elevation gain on some trails can be quite steep and strenuous, so it's crucial to choose a route that matches your fitness level and abilities.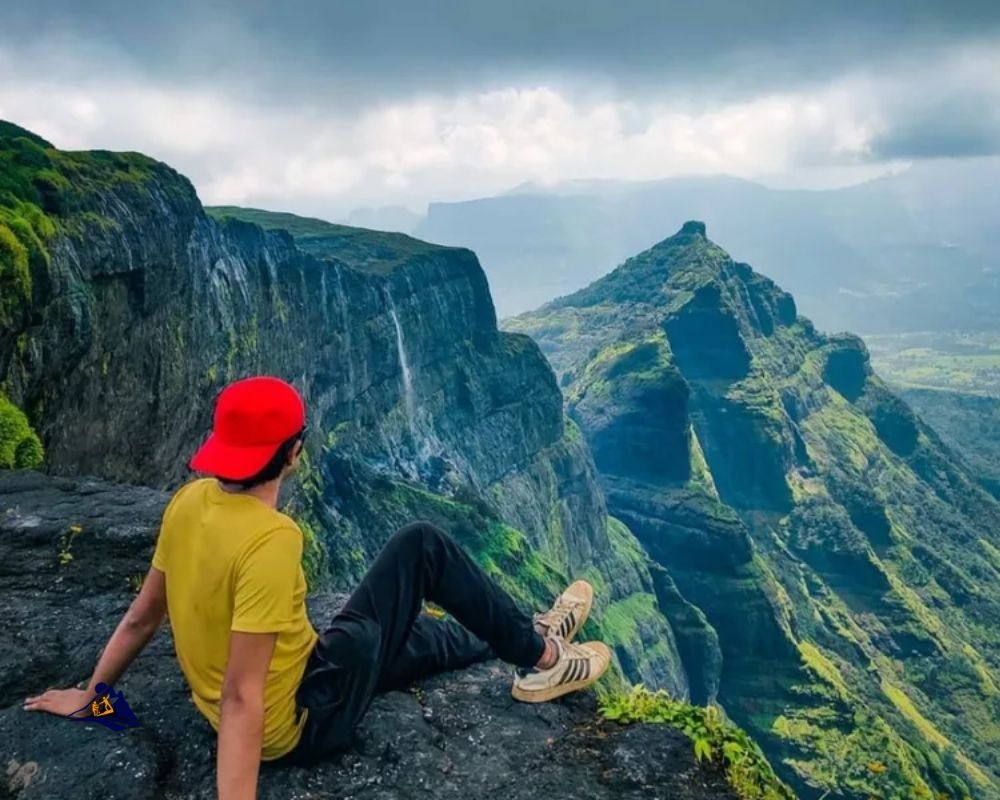 In addition to trekking difficulty, weather can also present challenges. Rainy season in particular can make some paths slippery and muddy, which may require more caution while hiking. However, with proper preparation and gear such as waterproof jackets and sturdy boots, these obstacles can easily be overcome.
It's important to remember that the beauty of nature often comes with a certain degree of unpredictability, but this only adds to the sense of adventure and excitement! When embarking on a trek, choosing the right path for you is key. In the next section, we will explore some popular trekking routes in this region that offer varying levels of difficulty and stunning landscapes along the way.
Popular Trekking Routes
Now that we've covered important considerations for trekking, let's dive into some popular routes to explore. Whether you're a seasoned hiker or just starting, there are plenty of options available.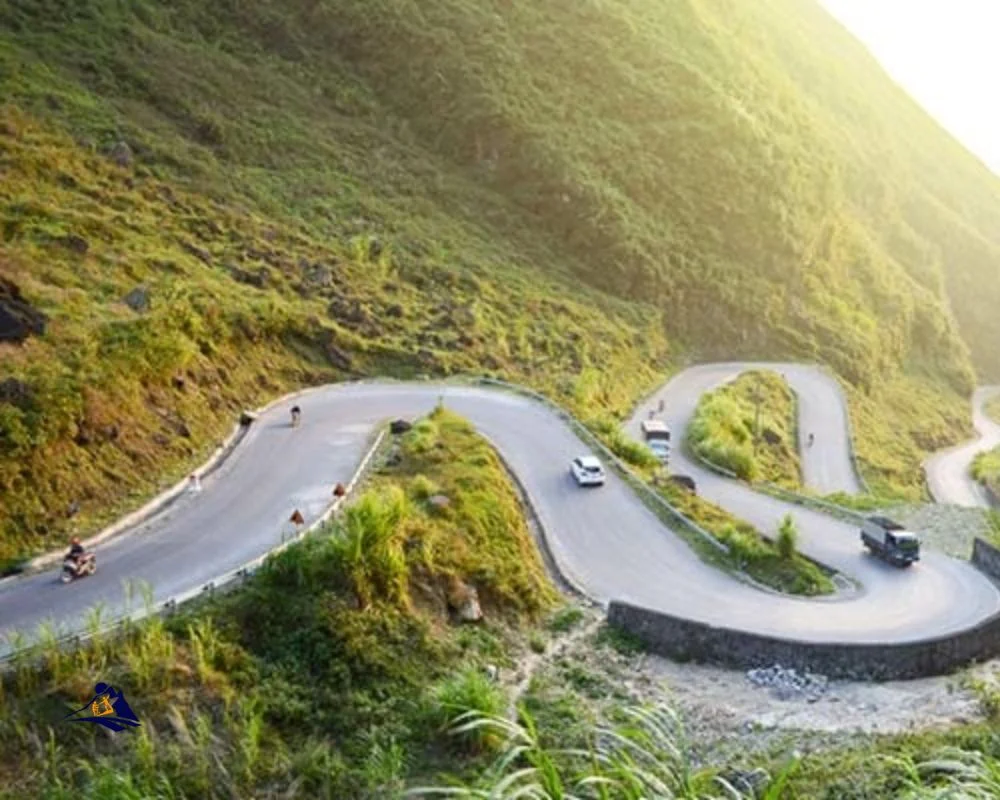 Before setting off on your adventure, it's important to consider planning and hiking tips. Some trails may be inaccessible during certain seasons due to heavy rainfall or extreme temperatures. Make sure to check weather forecasts before embarking on any trek and pack accordingly. Additionally, take the time to research the terrain and difficulty level of each trail to ensure you have appropriate gear and fitness levels for the journey ahead. With careful preparation, you'll be able to fully immerse yourself in the natural beauty of Vietnam while staying safe and comfortable along the way.
As you plan your trip, keep in mind what to pack for your adventure. Lightweight clothing is essential as well as sturdy footwear with good traction. A daypack will come in handy for carrying water bottles, snacks, sunscreen, insect repellent, and other essentials for a successful hike. Don't forget a hat and sunglasses for protection from the sun! By packing smartly and efficiently, you can focus on enjoying all that these breathtaking trails have to offer without weighing yourself down unnecessarily.
What To Pack For Your Trip
When embarking on a journey, it's important to pack wisely. Whether you're planning a week-long trek through the mountains or just a weekend getaway, having essential gear can make all the difference. From sturdy hiking boots to waterproof jackets, here are three must-have items that will help ensure your trip is both safe and enjoyable.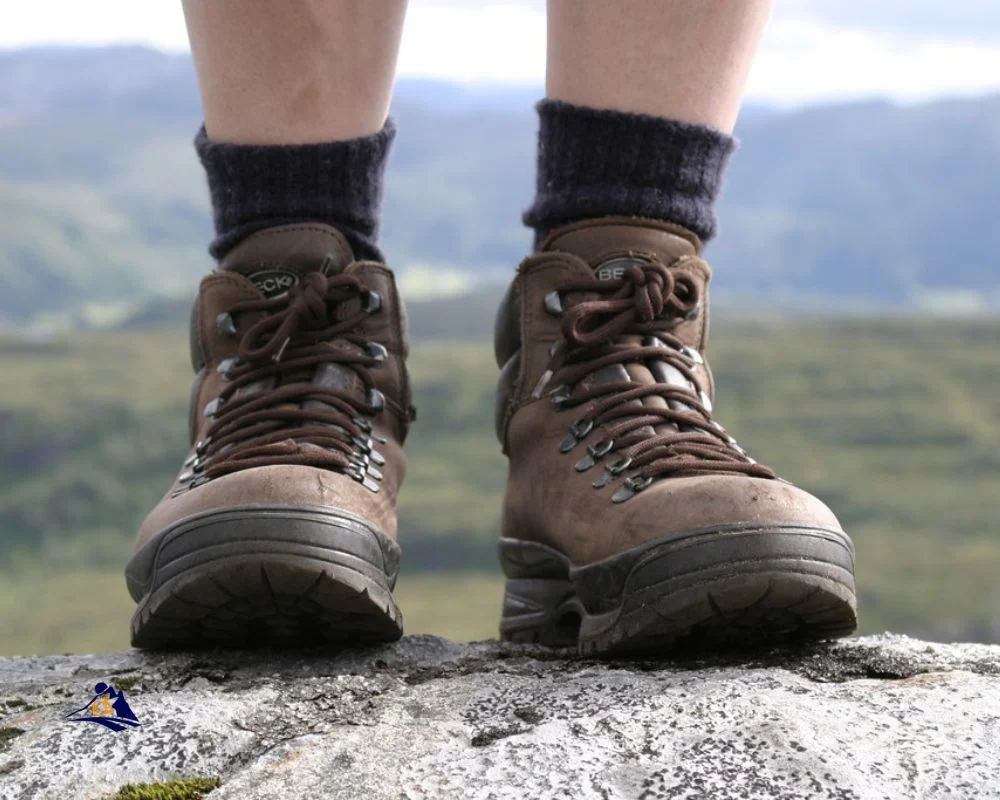 First on the list is a good pair of walking shoes. When exploring new terrain, having comfortable footwear is key. Look for shoes with strong ankle support and durable soles that can handle rough trails. Next up is a waterproof jacket. No matter where you go, unexpected rain showers can dampen even the most adventurous spirit. Having a reliable raincoat will keep you dry and protected from the elements. Lastly, don't forget about climate change. As we become more aware of our impact on the environment, packing reusable water bottles and eco-friendly utensils has become increasingly important.
As travelers, we have an opportunity to explore new places while also taking steps toward sustainability. By considering our environmental footprint when packing, we can make small but impactful changes in our daily lives. So before setting off on your next adventure, take some time to consider what essential gear you'll need – not only for your safety and comfort but also for the health of our planet.
Looking for accommodation options? There are plenty of unique choices available no matter where your travels may take you!
Accommodation Options
Now that you know what to pack for your trip, let's talk about accommodation options. Ha Giang is a beautiful and rugged region of Vietnam known for its breathtaking landscapes and unique culture. As such, there are plenty of accommodation options available to suit every budget and preference.
To help you make an informed decision, here is a table outlining the average accommodation costs in Ha Giang:
| Accommodation Type | Average Cost (USD) |
| --- | --- |
| Hostels | $5-10 |
| Budget Hotels | $15-20 |
| Mid-range Hotels | $30-50 |
| Luxury Resorts | $100+ |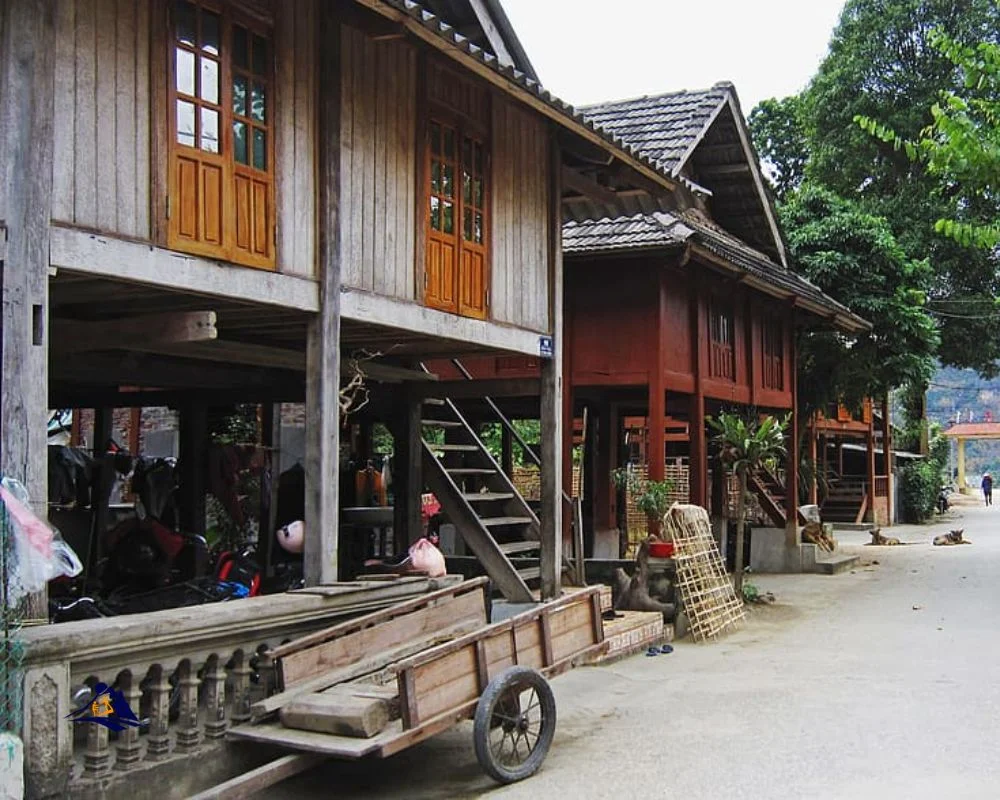 It's worth noting that prices may vary depending on the season and weather conditions. The best time to visit Ha Giang is between September and November when the rice terraces turn golden yellow, but this is also peak tourist season which means higher prices. During the rainy season from May to August, some roads may be closed due to landslides so it's important to check weather conditions before booking your accommodation.
With these considerations in mind, you can choose the perfect place to rest your head after exploring Ha Giang's landscapes and culture. From cozy hostels to luxurious resorts, there's something for everyone in this stunning region of Vietnam.
Exploring Ha Giang's Landscapes And Culture
Ha Giang is a hidden gem in Northern Vietnam that offers stunning landscapes and cultural diversity. From Sapa, the best way to reach Ha Giang is by hiring a private car or taking a bus ride which takes approximately 5-6 hours. Once you arrive, prepare yourself for an adventure like no other.
Ha Giang's mountainous terrain provides breathtaking views of lush green rice paddies and towering limestone peaks. It's also home to several ethnic minority groups such as Hmong, Tay, and Dao who have preserved their traditional ways of life. Don't miss out on visiting local markets where you can witness firsthand the vibrant colors of traditional clothing worn by locals while they sell fresh produce and handmade crafts.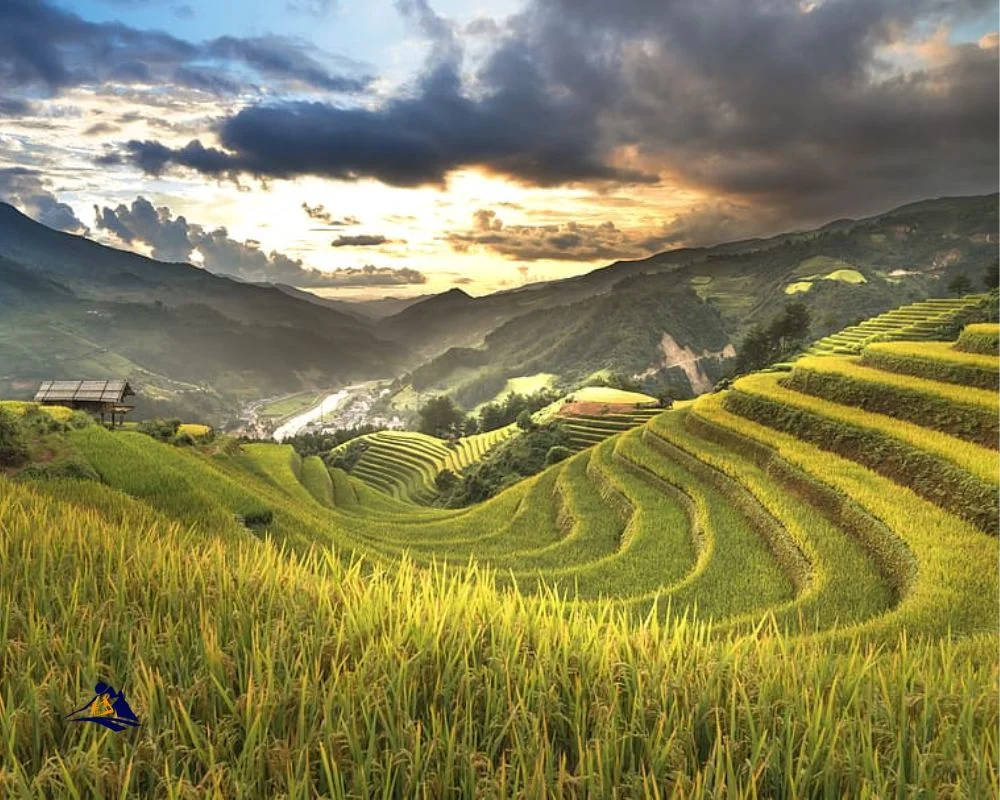 Here are some must-do activities during your stay:
Visit Dong Van Karst Plateau Geopark
Trek through Ma Pi Leng Pass
Explore Lung Cu Flag Tower
Experience homestays with ethnic minority communities
Attend Tam Son Market
With so much to offer, Ha Giang should be included in your travel itinerary when exploring Vietnam. Immerse yourself in its unique culture and natural beauty – it will surely leave an unforgettable impression on you!
The Best Way From Sapa To Ha Giang Frequently Asked Questions
What Is The Average Cost Of Transportation From Sapa To Ha Giang?
When planning your trip from Sapa to Ha Giang, it's important to consider the average cost of transportation. The good news is that there are plenty of options available, ranging from public buses to private taxis. However, you'll want to factor in travel time and safety concerns when making your decision.
While public bus from Sapa to Ha Giang may be cheaper, they can also be less reliable and potentially unsafe. Private taxis offer more comfort and flexibility but may come with a higher price tag. Ultimately, it's up to you to weigh the pros and cons and decide what works best for your budget and preferences.
As a travel writer, I recommend exploring all your options before making a final decision – after all, freedom is key when embarking on an adventure!
Can I Rent A Car Or Hire A Private Driver To Get From Sapa To Ha Giang?
Looking for transport options from Sapa to Ha Giang?
While public transportation is available, many travelers prefer the convenience and flexibility of renting a car or hiring a private driver.
With your vehicle, you can stop at scenic viewpoints along the way and explore hidden gems that only locals know about.
Plus, having a local guide behind the wheel means you'll have insider knowledge of the best places to eat, shop, and stay in both Sapa and Ha Giang.
So if you're looking for an adventure-filled journey through northern Vietnam, consider renting a car or booking a private driver for your trip from Sapa to Ha Giang!
How Long Does It Take To Trek From Sapa To Ha Giang?
Trekking from Sapa to Ha Giang is an incredible adventure that offers breathtaking scenic views and a chance to experience the unpredictable weather conditions of Northern Vietnam. The journey can take anywhere from 2-5 days, depending on your fitness level and route preference. As you trek through picturesque rice terraces, lush green forests, and charming hill tribe villages, you'll feel an overwhelming sense of freedom and connection with nature.
However, it's important to note that this trek requires physical endurance and proper planning as the terrain can be challenging at times. But for those seeking an unforgettable travel experience, the trek from Sapa to Ha Giang is one not to be missed.
What Are Some Recommended Cultural Experiences To Have While Exploring Ha Giang's Landscapes?
While exploring the breathtaking landscapes of Ha Giang, make sure to immerse yourself in the local cultural customs. From visiting traditional markets to participating in festivals and ceremonies, there are plenty of opportunities to learn about the unique traditions of this region.
And what better way to experience a culture than through its cuisine? Indulge in delicious dishes like thang co (a savory soup made from horse meat) or banh cuon (steamed rice rolls filled with pork and mushrooms).
By embracing the local customs and flavors, you'll gain a deeper appreciation for this stunning corner of Vietnam.
Conclusion
So, what's the best way to travel from Sapa to Ha Giang? Well, it depends on your budget and preferences. On average, taking a bus or shared taxi will cost you around 150,000 VND (USD 6.50), while renting a car or hiring a private driver can be more expensive but also more convenient.
If you're up for an adventure, trekking from Sapa to Ha Giang is worth considering. The trek takes about four days and covers roughly 70 kilometers of stunning mountain scenery. Of course, this option requires good health and fitness levels as well as some prior hiking experience.
When exploring Ha Giang's landscapes, there are plenty of cultural experiences to have that will leave lasting memories. Visit local markets where ethnic minorities gather to trade goods and crafts; attend traditional festivals such as the 'Love Market' in Khau Vai, or simply immerse yourself in the daily life of local communities by staying in homestays along the way.
In conclusion, whether you choose to take a bus or hike through the mountains, traveling from Sapa to Ha Giang promises unforgettable sights and experiences.
So pack your bags, put on your walking shoes, and get ready for an adventure like no other!