When planning a trip to Sapa, Vietnam, it's essential to anticipate rainy days and still make the most out of your visit. Sapa is famous for its beautiful landscapes, terraced rice fields, and rich cultural diversity, so even when the skies are cloudy, there are plenty of activities to keep you engaged and entertained. Whether it's indoor attractions, exploring local villages, or taking a cultural immersion course, you can create a memorable experience even when the weather is unpredictable.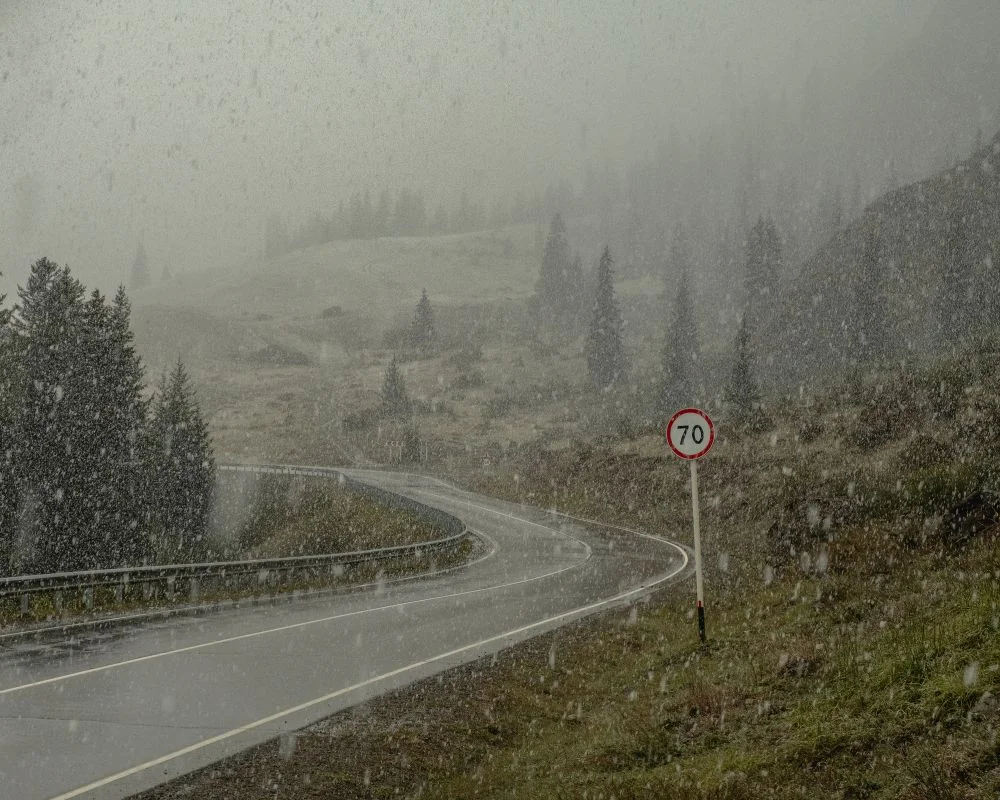 To fully embrace the region's beauty and culture, a rainy day in Sapa can become an opportunity to become acquainted with the locals and their daily lives. A homestay, for instance, is not only a practical choice to avoid the harsh weather, but also a unique and meaningful chance to immerse yourself in the traditions and cuisine of the ethnic tribes residing in the area. While trekking in the rain might not seem like an appealing idea at first, it can be an adventurous way to experience the region's lush greenery, as long as you're well-prepared with waterproof gear and appropriate clothing.
Key Takeaways
Rainy days in Sapa can still offer memorable experiences through indoor attractions and cultural activities.
Opting for a homestay during a rainy day provides a unique chance to immerse in local traditions and cuisine.
Exploring Sapa's landscapes during rainfall can be an adventurous experience, given that you are well-equipped and prepared for the weather conditions.
Understanding the Weather in Sapa
When planning your trip to Sapa, it's essential to have a clear understanding of the area's weather patterns as they can significantly impact your experiences, especially if you're interested in trekking in Sapa. Sapa's climate can be unpredictable, and rains are frequent, so being prepared for different conditions is crucial.
Sapa's weather is characterized by a cool, damp climate with two distinctive seasons: the wet season and the dry season. The wet season typically runs from May to September and is marked by heavy rainfall. This can create slippery and muddy conditions for Sapa trekking, but with the right gear and a flexible attitude, you can still enjoy the lush green hills and stunning landscapes.
The dry season, which ranges from October to April, offers more stable weather conditions. However, it's essential to note that Sapa is situated at an elevation of around 1,500 meters, and even during the dry season, afternoon showers and sudden temperature drops can occur. So, it's best to pack layers and waterproof clothing regardless of the time of year.
The best time for trekking in Sapa is during the months of March, April, October, and November, when the weather is mild and rainfall is less likely. During these months, the temperatures typically range from 15°C to 25°C, providing comfortable conditions for outdoor activities.
When planning your Sapa adventure, it's vital to keep an eye on the weather forecast and adjust your plans accordingly. If heavy rains persist, consider exploring local markets, visiting nearby villages, or trying your hand at a Vietnamese cooking class. There are still plenty of activities to enjoy in Sapa, even when the weather doesn't cooperate.
Remember to stay flexible and adapt to the ever-changing weather conditions of Sapa. Your experience will be much more enjoyable when you're well-prepared and ready to make the most of whatever Mother Nature has in store for your visit.
Preparing for Rainy Day Trekking
Rainy days in Sapa can be an exciting experience if you're prepared for trekking in wet conditions. Here's how to gear up for a memorable and safe trek, regardless of the weather.
Firstly, invest in waterproof clothing to keep you dry during your trek. A high-quality waterproof jacket and pants will not only protect you from rain but also ensure breathability while trekking. Opt for lightweight, quick-drying materials to stay comfortable.
Wear appropriate footwear for slippery conditions. A good pair of hiking boots with a non-slip sole will provide ample support and grip on muddy trails. Furthermore, make sure to pack extra socks because keeping your feet dry is crucial in avoiding blisters and staying comfortable.
Bring a sturdy, waterproof backpack to safeguard your belongings. It's essential to keep valuable items like electronics and documents dry, so consider using waterproof pouches or ziplock bags for added protection.
When planning your Sapa trekking route, consider the weather and trail conditions. Some trails may be more challenging when wet, so choose a suitable route based on your skill level. Local guides can offer valuable advice on the safest paths to take during the rainy season.
Stay mindful of leeches during rainy treks, especially in dense forests. Use insect repellents to deter them and examine your clothes and skin periodically to remove any hitchhikers.
Being well-rested is essential for a successful trek, so consider Sapa trekking and homestay experiences for a unique and authentic cultural immersion. Homestays provide an opportunity to rest overnight with a local family, allowing you to learn about their traditions and way of life.
In summary, being prepared for rainy day trekking in Sapa involves investing in appropriate waterproof clothing and footwear, choosing the right trail, and being aware of the potential challenges that come with wet conditions. With these tips, you can confidently enjoy the beauty of Sapa, even when it's raining.
Indoor Activities in Sapa
When the rainy weather hits during your sapa tour from Hanoi, don't worry; there are still plenty of indoor activities to enjoy in Sapa. Here are some suggestions to make your trip enjoyable even during the rainy season.
Exploring Local Culture
One of the best ways to spend a rainy day in Sapa is by exploring the rich local culture. Visit the Sapa Culture Museum to learn about the history and customs of the various ethnic groups living in the region. You'll see fascinating artifacts, traditional clothing, and tools used by the local people. The museum is housed in a beautiful French colonial-style building, making it a perfect place to escape the rain while immersing yourself in the local culture.
You can also explore local markets, such as the Sapa Market, where H'mong and Dao artisans showcase their traditional handicrafts. You'll find colorful textiles, clothing, and souvenirs made by these skilled craftsmen and women. Enjoy your time indoors shopping and learning about the rich cultural heritage of Sapa.
Sapa Cooking Classes
While in Sapa, why not take the opportunity to learn some authentic Vietnamese cooking techniques from the locals? Enroll in a cooking class to discover unique regional flavors and try your hand at creating delicious dishes. You'll learn how to use fresh, local ingredients and work alongside skilled chefs to prepare traditional recipes.
Some classes even include a trip to a local market to buy ingredients, allowing you to interact with the vendors and learn about the different types of produce available. Rainy days are perfect for staying indoors and honing your culinary skills, and you'll have a memorable experience to take home with you.
In summary, there are plenty of indoor activities available in Sapa to keep you entertained and engaged during rainy days. Exploring the local culture through museums and markets, and learning to cook traditional Vietnamese dishes, are both excellent options that will make your visit to Sapa worthwhile, regardless of the weather.
Sapa Homestay Experience
When visiting Sapa, don't let the rain stop you from enjoying a unique and authentic experience. One of the best ways to immerse yourself in the local culture is by staying at a Sapa Homestay.
During your stay, you'll have the opportunity to connect with the host family, learn about their customs and traditions, and observe their daily life. The homestay experience allows you to appreciate the beautiful landscapes and experience life in the mountainous region, even when it's raining.
For a more adventurous option, consider Sapa trekking and homestay. This will involve trekking through the stunning rice terraces and visiting remote ethnic minority villages. Though the rain can make the trails slippery, it also adds a sense of beauty and mystique to the landscape. Make sure to pack suitable rain gear, as the weather in Sapa can be unpredictable.
In the evenings, you can enjoy a warm meal prepared by your host family. You may even have the chance to learn how to cook authentic Vietnamese dishes, using ingredients harvested from the surrounding area.
Staying at a homestay in Sapa is a great way to experience the local culture, regardless of the weather. Embracing the rainy days will not only provide you with unique memories but also give you a deeper understanding of life in this beautiful region.
Travel from Hanoi to Sapa
When planning your trip to Sapa, especially during the rainy season, traveling from Hanoi is a common starting point. The distance between these two destinations is approximately 350 km, and there are several options available to make your journey comfortable and enjoyable. In this section, we will cover the best bus and train options for your Sapa tour from Hanoi.
Best bus from Hanoi to Sapa
There are a number of bus companies that offer services between Hanoi and Sapa. To ensure a comfortable journey, consider choosing one of the reputable providers below:
Sapa Express: This luxury bus service features comfortable reclining seats, Wi-Fi, and other amenities like a USB charging port. The staff on board also speaks English, making it easier for you to communicate your needs and requirements during the trip. The journey takes around 6 hours.

Eco Sapa Bus: This premium service boasts a modern fleet of buses with comfortable seats, air conditioning, and other amenities to make your journey pleasant. Eco Sapa Bus operates two daily departures, one in the morning and one in the evening. The travel time is approximately 6 hours.

Best train from Hanoi to Sapa
Although there is no direct train to Sapa, you can take a train from Hanoi to Lao Cai, and then continue by bus or taxi to Sapa. Here are two popular train options to consider:
Sapaly Express: This luxurious train offers private cabins with soft beds, air conditioning, and a personal TV for entertainment. The journey from Hanoi to Lao Cai takes about 8 hours and arrives early in the morning, giving you ample time to reach Sapa and start exploring.

Livitrans Express: Another good option, Livitrans Express features clean cabins equipped with air conditioning, comfortable beds, and complimentary snacks. The journey to Lao Cai also takes approximately 8 hours.

Both the bus and train options will get you to Sapa, allowing you to experience the beautiful and unique scenery of the region, even on a rainy day.
Sapa Travel Tips
Visiting Sapa can be a rewarding experience, but rainy weather can sometimes put a damper on your plans. Don't worry though, there are still plenty of enjoyable activities to do when it's raining. Here are some tips to help you make the most of your time in Sapa, even in wet conditions.
Firstly, remember to pack a waterproof jacket and a sturdy umbrella. The weather in Sapa can be unpredictable, and you'll want to stay dry while exploring the town and its surrounding areas. Good-quality, non-slip shoes are also essential, as the terrain can get muddy and slippery during rainfall.
If you prefer to stay indoors, consider visiting the numerous local shops and markets. Sapa is known for its traditional handicrafts, so take the opportunity to browse through the colorful textiles and intricate silver jewelry made by the local ethnic minorities. You can also enjoy a warm cup of Vietnamese coffee or tea in one of the cozy cafes around town.
On the other hand, exploring Sapa's nature when it's raining can give you a unique perspective of the landscape. Misty clouds and rain enhance the mysterious atmosphere of the foggy rice terraces and lush green hills. Just make sure you're well-equipped to face the wet conditions, and if you're trekking with a guide, confirm that they are experienced with the terrain during rainy weather.
Additionally, take the chance to indulge in some local cuisine. Restaurants and food stalls in Sapa offer a variety of dishes that are perfect for warming up in cold, wet weather. Be sure to try some authentic Vietnamese comfort foods like pho, a rich and flavorful noodle soup, or hot pot, a communal dining experience with a bubbling pot of broth and various ingredients.
By following these tips, you can still enjoy a memorable time in Sapa, even when it's raining. So, go ahead and embrace the rain, knowing that your trip to this beautiful destination will be full of unique experiences and delightful discoveries.
What to Do in Sapa When Raining Frequently Asked Questions
Can you trek to Sapa in the rain?
Yes, you can trek Sapa in the rain, but be prepared for muddy and slippery conditions. It's essential to wear appropriate footwear, such as waterproof hiking shoes with good grip, and bring a raincoat or poncho to stay dry. Additionally, consider hiring a local guide who can help you navigate the trails and ensure your safety during the trek.
Are indoor activities available in Sapa?
Yes, Sapa offers several indoor activities for visitors during rainy days. You can explore local markets, such as Sapa Market or Bac Ha Market, where you'll find a variety of handmade crafts, fresh produce, and regional specialties. Museums and cultural centers, like the Sapa Culture Museum or Ta Phin Cultural Center, provide insight into the region's history and the local ethnic groups living there.
What are some Sapa attractions not affected by rain?
Certain attractions in Sapa are less affected by rain, such as the Silver Waterfall, which can be even more impressive after heavy rainfall. The Tram Ton Pass, one of the region's most stunning viewpoints, is similarly accessible by car or motorbike and can be visited during rainy days.
Is it still safe to visit Cat Cat Village during rainy days?
Visiting Cat Cat Village during rainy days is generally safe, although the paths may be muddy and slippery. To ensure your safety, it is recommended to wear proper footwear, take your time walking, and follow any signs or directions provided by local authorities. Hiring a local guide may also enhance your experience and safety during your visit to the village.
How to make the most of a rainy Sapa experience?
To make the most of your rainy Sapa experience, consider adjusting your itinerary to focus on indoor activities and attractions less affected by rain. Make sure to dress appropriately for the weather and bring necessary gear, such as waterproof clothing and footwear. If trekking, consider hiring a local guide who can assist in navigating the wet trails. Finally, embrace the unique atmosphere that the rain brings and take the opportunity to enjoy hot local dishes, such as pho or hotpot, in the cozy restaurants of Sapa.
Is visiting Red Dao Spa Sapa a good rainy day activity?
Yes, visiting the Red Dao Spa Sapa is an excellent activity on a rainy day. You can indulge in traditional herbal baths and various spa treatments, providing relaxation and rejuvenation during your trip. The spa is based on the knowledge and practices of the Red Dao ethnic group and offers a unique cultural experience for visitors to the region.