Nestled amidst the emerald-clad highlands of northern Vietnam, the picturesque town of Sapa beckons to adventurers and culture enthusiasts alike. It's a realm where nature's splendor and indigenous traditions entwine, creating an immersive tapestry of experiences that resonate deep within the soul. At the forefront of this cultural journey stands Trekking Tour Sapa, an exceptional team of local guides representing the storied Black H'mong tribe. Their commitment to sharing the treasures of Sapa's landscape and the heritage of their people shines through a variety of offerings, including Sapa Trekking tours, captivating homestays, awe-inspiring Fansipan expeditions, and enchanting waterfall escapades. In this narrative, we embark on an odyssey to uncover the essence of Sapa's finest homestay experiences, immersing ourselves in the tapestry of Black H'mong culture and the breathtaking vistas that envelope it.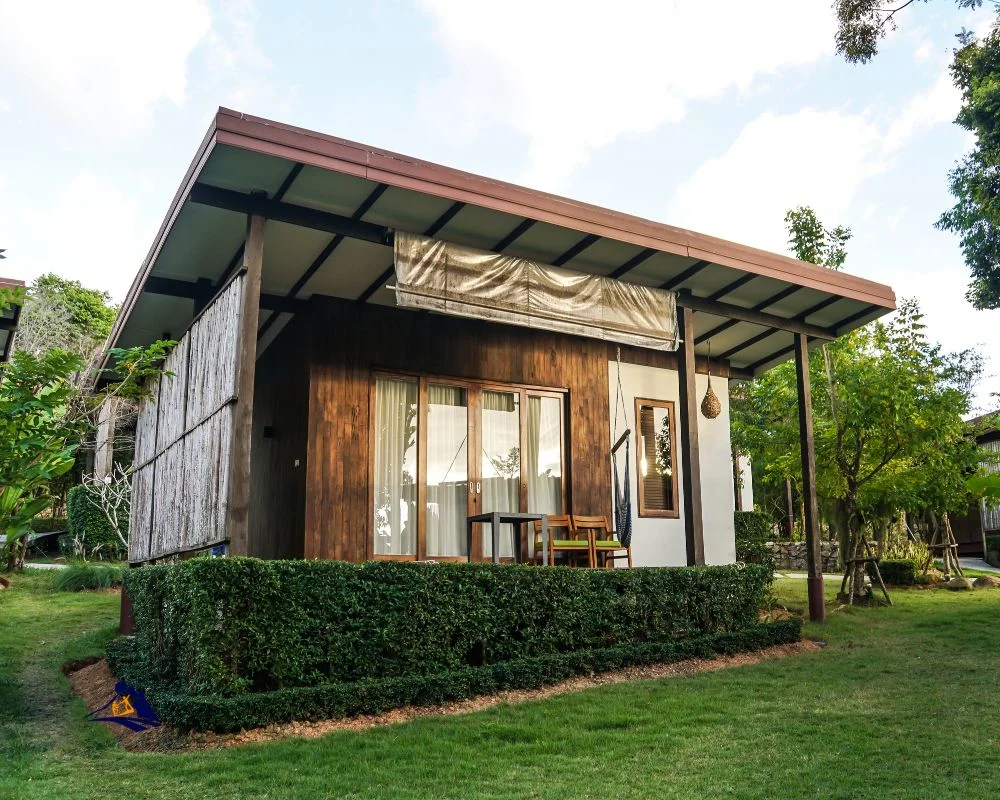 Key Takeaways
Cultural Revelations: Unveil the intricate tapestry of the Black H'mong tribe's traditions and customs, as you engage in immersive homestay encounters.
Spectacular Vistas: Awaken each day to the mesmerizing dance of Sapa's iconic rice terraces and majestic peaks, effortlessly visible from the cocoon of your homestay.
Gastronomic Journeys: Embark on a culinary pilgrimage, savoring the authentic flavors of Vietnamese cuisine, meticulously prepared by the hands of your hospitable hosts.
Guided Expeditions: Traverse the untamed beauty of Sapa's landscapes through expert-guided trekking tours, venturing deep into the heart of this awe-inspiring region.
Endearing Hospitality: Embrace the heartfelt hospitality extended by the Black H'mong community, forging connections that transcend cultural boundaries.
Off-the-Beaten-Path Exploration: Embark on a voyage of discovery, venturing beyond the tourist hubs to uncover hidden gems tucked away within Sapa's lesser-traveled corners.
Sapa Homestays: An Immersive Cultural Ezxperience
Connecting through Hospitality
In the heart of Sapa's sweeping landscapes resides an opportunity not just to visit, but to connect. It's a chance to forge bonds with the indigenous communities that have flourished in this region for generations. The Black H'mong tribe, recognized for their intricate needlework, vibrant clothing, and unwavering community bonds, extend an invitation unlike any other. Through immersive homestay experiences, they beckon travelers to step beyond the realm of ordinary accommodations and into the fabric of their culture. These homestays aren't mere lodgings; they're windows to the very essence of Black H'mong life.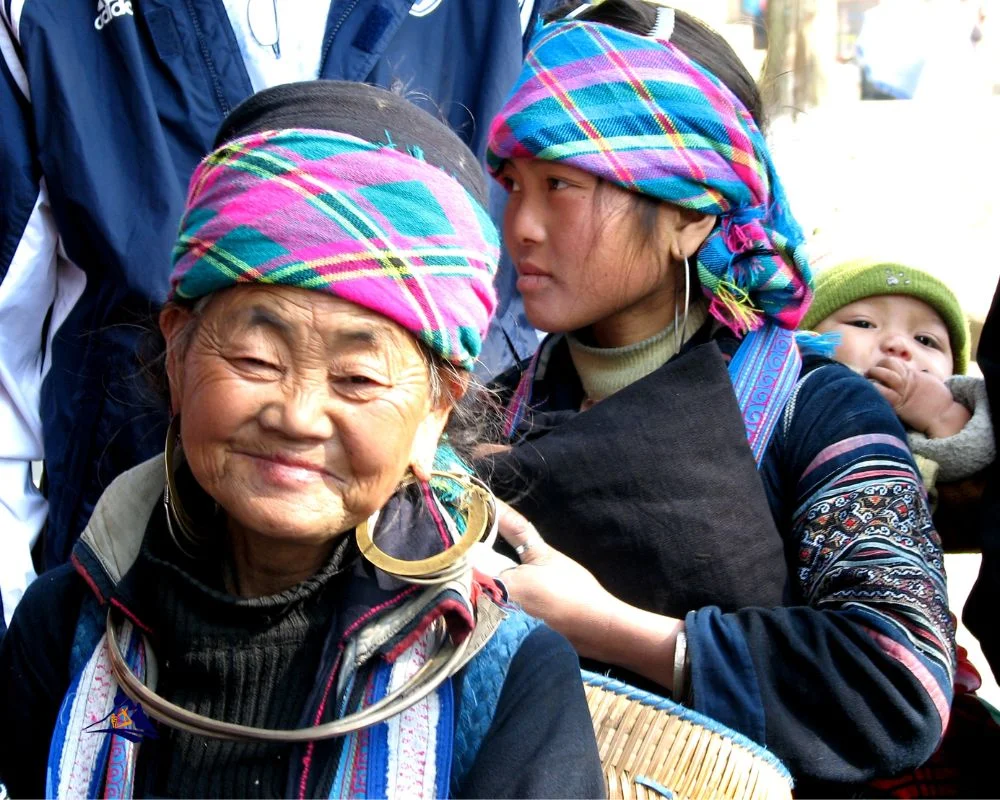 Waking Up to Natural Wonders
As the sun's first rays paint the sky in hues of gold, imagine awakening to a panorama that defies imagination. Expansive terraced rice fields stretch their verdant arms, merging seamlessly with mist-laden peaks that kiss the heavens. Sapa's homestays serve as your gateway to this natural spectacle, offering a front-row seat to nature's grandeur. Whether you're sipping a cup of locally harvested tea or indulging in a hearty breakfast, every moment spent within your homestay becomes a canvas painted with awe-inspiring beauty.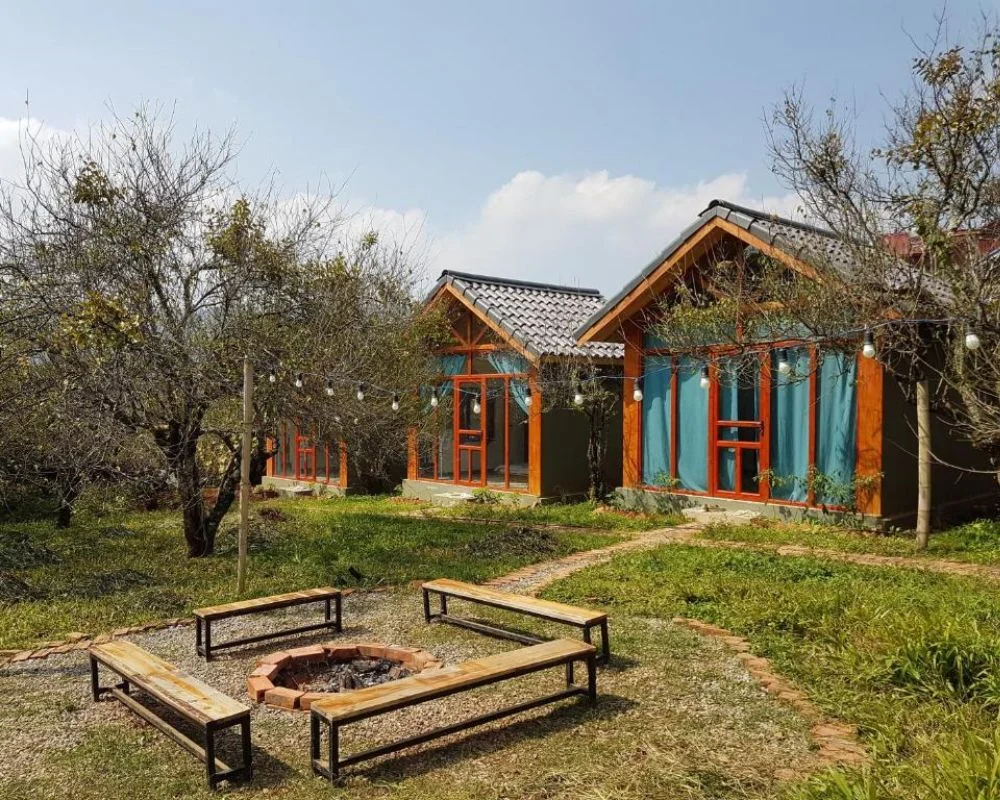 A Gastronomic Voyage
Embarking on a culinary journey in Sapa isn't just about nourishing the body; it's about delving into the soul of a culture. Vietnamese cuisine, celebrated for its harmonious blend of flavors and fresh ingredients, takes center stage. The heart of every homestay experience lies in savoring authentic dishes prepared by the hands of your gracious hosts. From the fragrant embrace of pho, a traditional Vietnamese noodle soup, to the crisp symphony of spring rolls, each meal is a symphony of flavors, a narrative of the region's culinary heritage.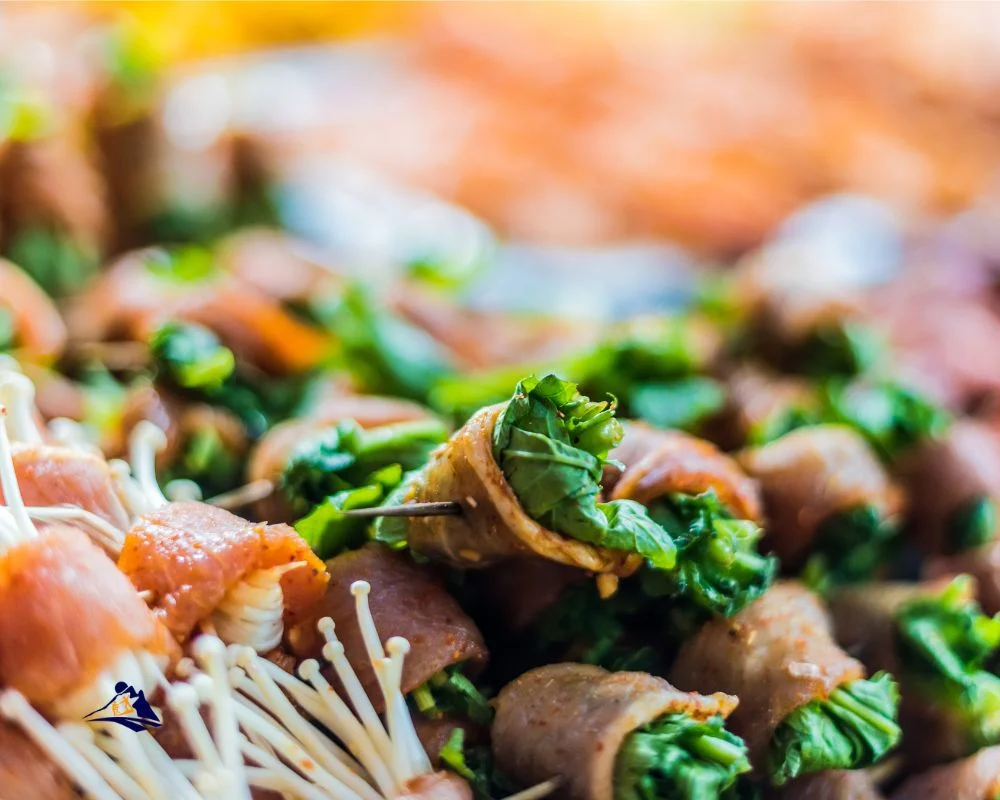 Guided Adventures into Sapa's Splendor
Trekking Trails of Wonder
Setting foot on the soil of Sapa is to embark on a trekking adventure like no other. Guided trekking tours take you on a journey through landscapes that seem almost surreal in their beauty. Gently undulating rice terraces, vibrant green valleys, and serene waterfalls paint a picture of nature at its most exquisite. It's not just a physical journey; it's a narrative spun by the land, told through the expert voices of local guides. They regale you with tales of the land's history, the secrets held by its folds, and the lives that flourish within its embrace.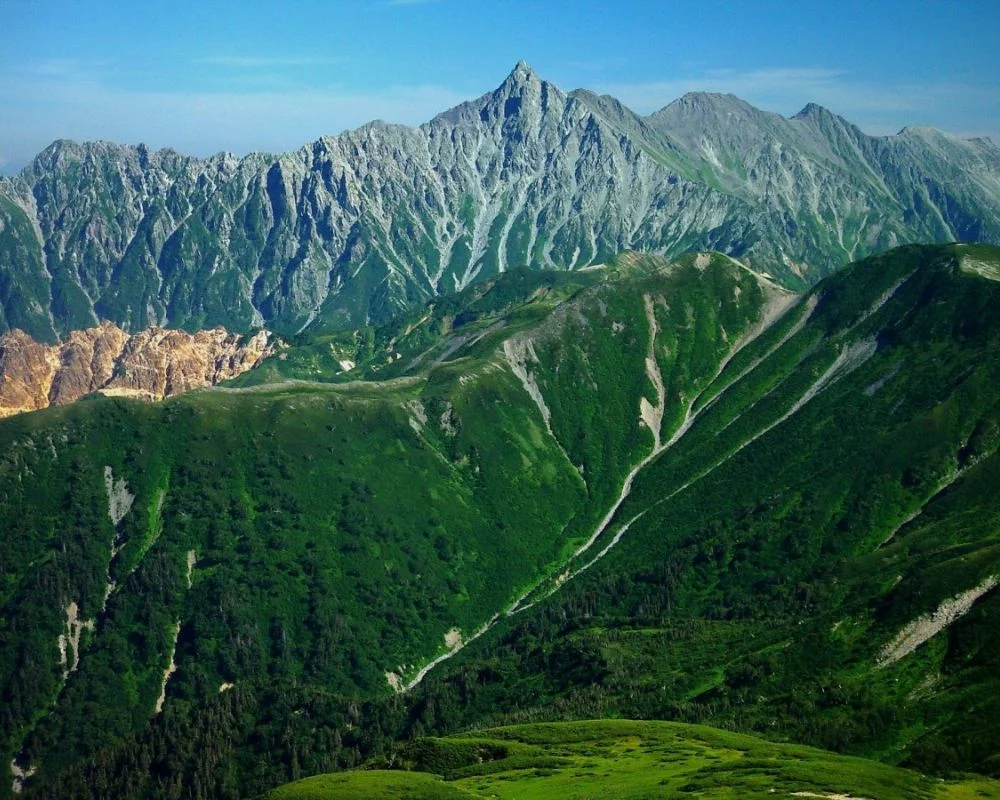 Waterfall Wonders and Summit Triumphs
Sapa's terrain isn't just a canvas for trekking; it's a playground for adventurers seeking an immersion in nature's grandeur. A waterfall tour, for instance, is a gateway to hidden cascades and tranquil pools, a rejuvenating dance with the elements. However, for those seeking to conquer the summit, the Fansipan tour beckons. Scaling the heights of Fansipan, the highest peak in Indochina, is a journey that transcends the physical realm. It's a quest that rewards not just with panoramic vistas that touch the heavens, but with a sense of accomplishment that reverberates in the soul.
Heartfelt Hospitality of the Black H'mong
Beyond Accommodation: A Cultural Bond
The Black H'mong people have long been celebrated for their hospitality, and within the realm of Sapa's homestays, this warmth is tangible. Your hosts don't merely provide a place to lay your head; they offer a glimpse into their lives, their stories, and their culture. Conversations around a crackling hearth, shared meals that carry the flavors of tradition, and exchanges that transcend language barriers are woven into an experience that lingers in your heart long after you've left.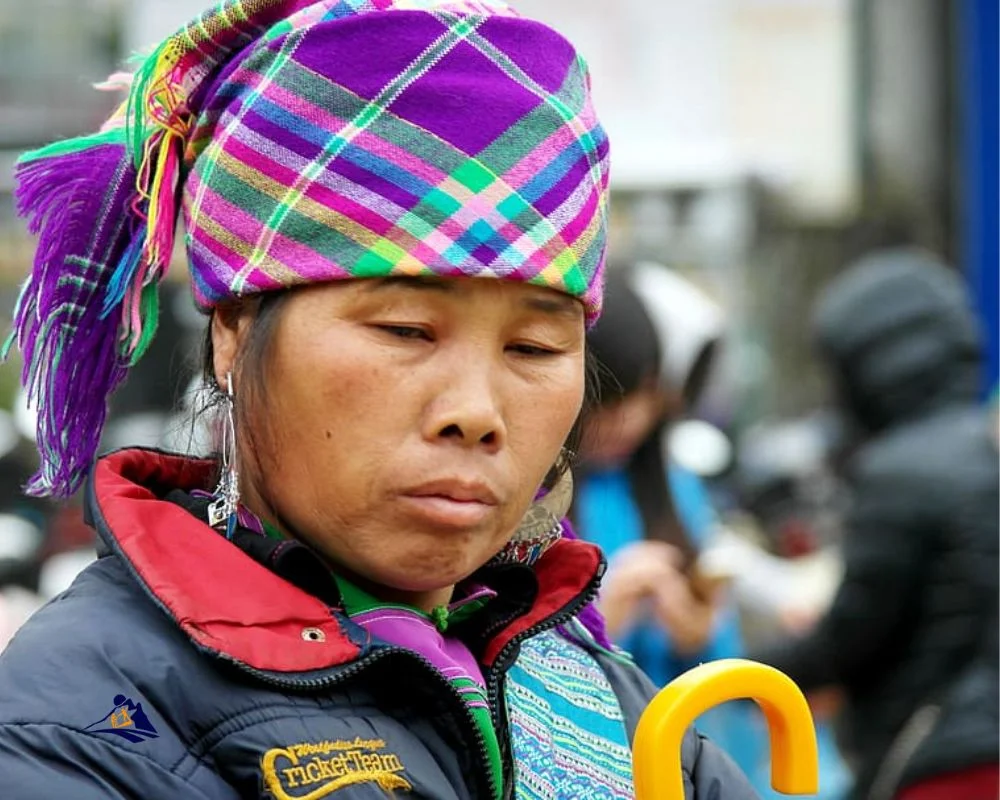 Unveiling Hidden Treasures
Sapa's popularity has undoubtedly grown, but within its embrace remain pockets untouched by the footprints of mass tourism. Guided by your local hosts, you have the opportunity to explore these hidden pockets, unearthing treasures that lay far from the beaten path. It's a chance to engage with the raw authenticity of Sapa, to witness the everyday lives of the Black H'mong people as they unfold against the backdrop of unspoiled nature.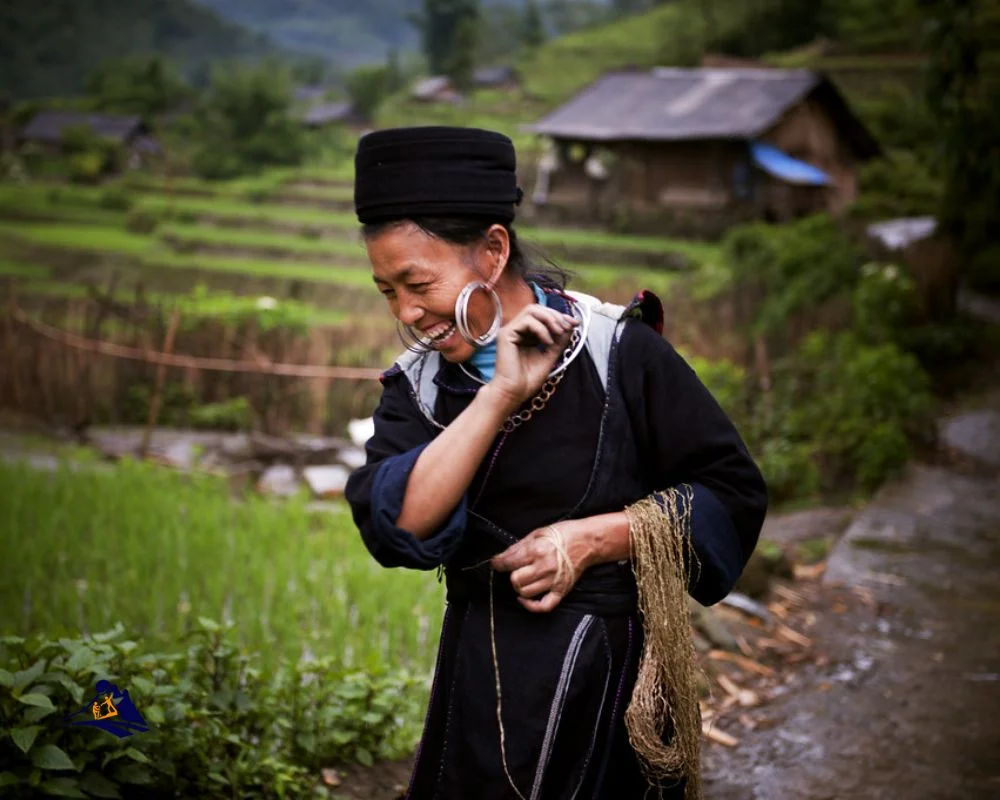 Sapa Homestays: Practical Insights
Selecting Your Ideal Homestay
Your choice of homestay can significantly shape your Sapa experience, and Trekking Tour Sapa offers a range of options to cater to your preferences:
| | | | |
| --- | --- | --- | --- |
| Homestay Name | Location | Features | Link |
| Hilltop Haven Homestay | Amidst rice terraces | Scenic views, traditional architecture | Link |
| Tranquil Valley Lodge | Near Muong Hoa Valley | Riverside setting, cultural experiences | Link |
| Mountain Serenity House | Remote mountain area | Authentic village life, guided trekking | Link |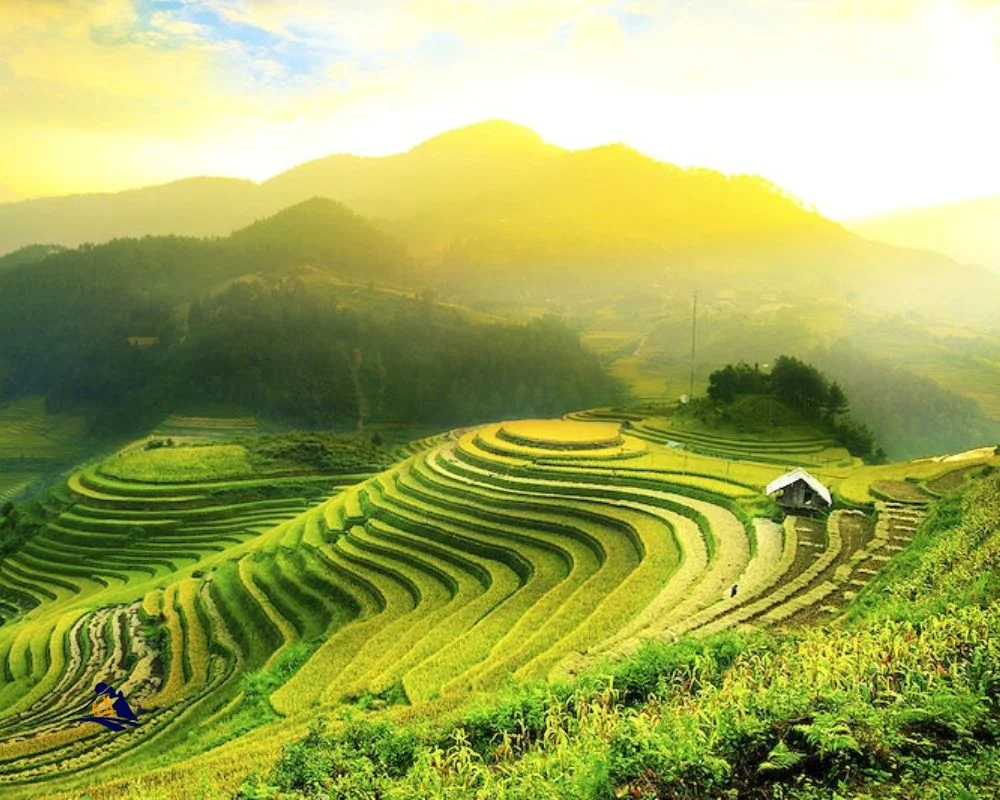 Essentials for Your Homestay Adventure
As you prepare to venture into the heart of Sapa's landscapes, ensure you're equipped for a seamless and unforgettable experience. Here's a checklist to guide you:
Sturdy hiking boots
Warm layers and clothing
Rainproof gear
Insect repellent
Sunscreen
Reusable water bottle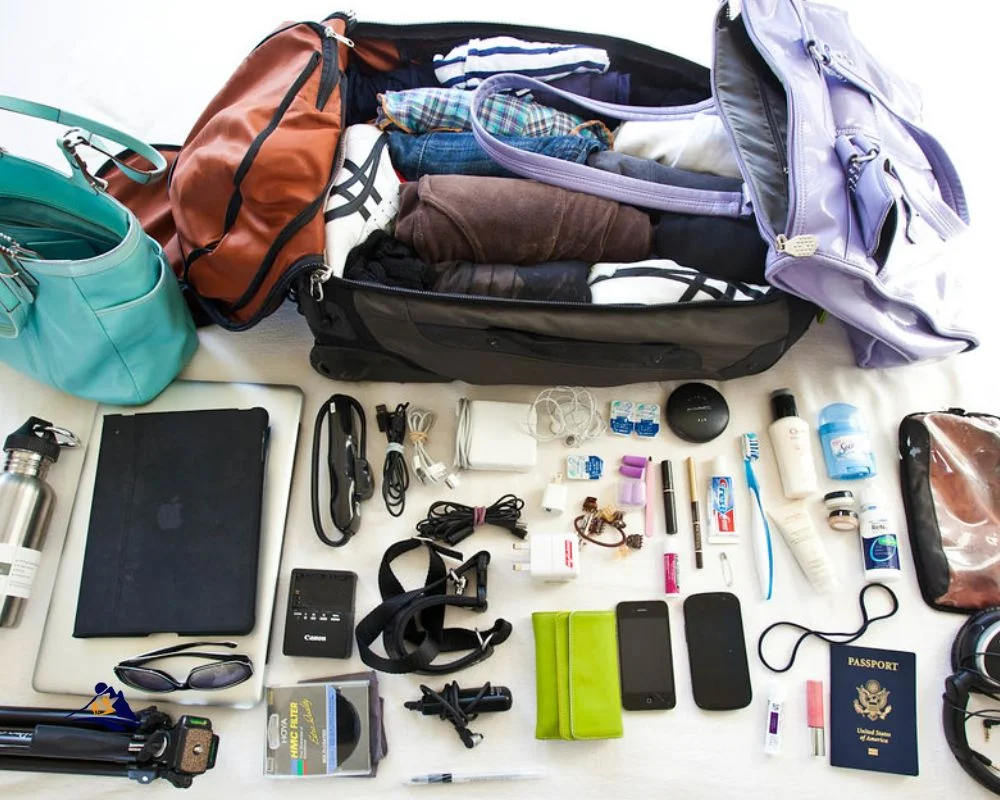 FAQs: Navigating Your Sapa Homestay Experience
1. Can families enjoy Sapa homestays?
Absolutely, Sapa homestays cater to families seeking an enriching and educational experience. They offer a unique opportunity for children to engage with diverse cultures and witness the natural splendor of the region.
2. How can I book a homestay?
Booking your homestay with Trekking Tour Sapa is a straightforward process. Visit the Trekking Tour Sapa website to explore available options. Once you've discovered your ideal homestay, follow the provided booking instructions for a seamless reservation.
3. Is Sapa a safe travel destination?
Sapa is renowned for its safety and tranquility, making it a secure choice for travelers. The warm and welcoming nature of the locals adds an extra layer of comfort, creating an environment that encourages exploration and connection.
4. Can I combine guided tours with my homestay?
Certainly, the beauty of a Sapa adventure lies in its diversity. Trekking Tour Sapa offers guided trekking tours and a plethora of captivating adventures that can be seamlessly integrated with your homestay experience. These guided tours enhance your immersion, ensuring that you make the most of your Sapa journey.
5. Are English-speaking guides available?
Yes, Trekking Tour Sapa takes pride in providing skilled and fluent English-speaking guides. Their expertise not only enhances your exploration but also adds depth to your understanding of the region's culture, history, and natural wonders.
6. Can I customize the duration of my homestay?
Absolutely, flexibility is a cornerstone of the Sapa experience. Whether you seek a brief and intense immersion or an extended exploration, you have the freedom to tailor the duration of your homestay to align with your desires.
Your sojourn into Sapa transcends conventional travel. It's a narrative that binds you with the spirit of a community and extends an invitation to embrace a way of life that's harmoniously interwoven with the land. Through Sapa's finest homestays, you'll not only find solace and comfort but also cultivate an enduring connection with the soul of the Black H'mong people, etching memories that linger for eternity.