Recently updated on June 5th, 2023 at 04:38 pm
Are you dreaming of escaping the hustle and bustle of city life? Do you yearn for fresh air, stunning views, and a chance to experience something new? Then Sapa may be just what you need. Nestled in the mountains of northern Vietnam, this charming town offers breathtaking scenery, colorful markets, and an opportunity to immerse yourself in local culture. But before you can embark on your adventure, you'll need to know how to get there. In this article, we'll answer one of the most common questions travelers ask: What is the closest airport to Sapa?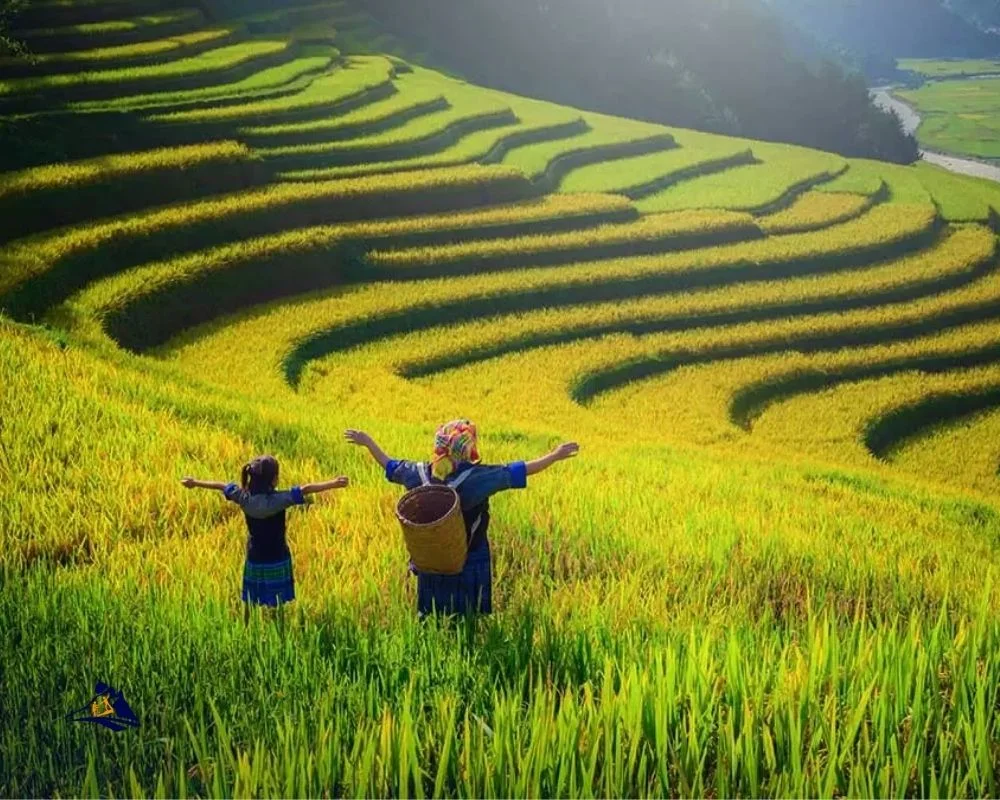 While Sapa itself does not have an airport, there are several options available depending on where you're coming from. The most popular choice is Hanoi Noi Bai International Airport (HAN), located approximately 245 kilometers away. From here, visitors can take a bus or private car to reach their destination in about five hours. Another option is Lao Cai Airport – Lao Cai International Airport (VDO), which is much closer at only 50 kilometers away but has fewer flight options than Hanoi.
Whatever route you choose, rest assured that once you arrive in Sapa, you'll be rewarded with unforgettable experiences and memories that will last a lifetime.
Overview Of Sapa
What draws travelers to Sapa? Is it the stunning mountain landscape or the rich cultural diversity that makes this town one of Vietnam's must-visit destinations? Perhaps it is both. Located in northern Vietnam, Sapa is a charming hill station surrounded by majestic mountains and rice terraces. It is home to several ethnic minority groups such as Hmong, Dao, Tay, and Giay who still practice their traditional ways of living.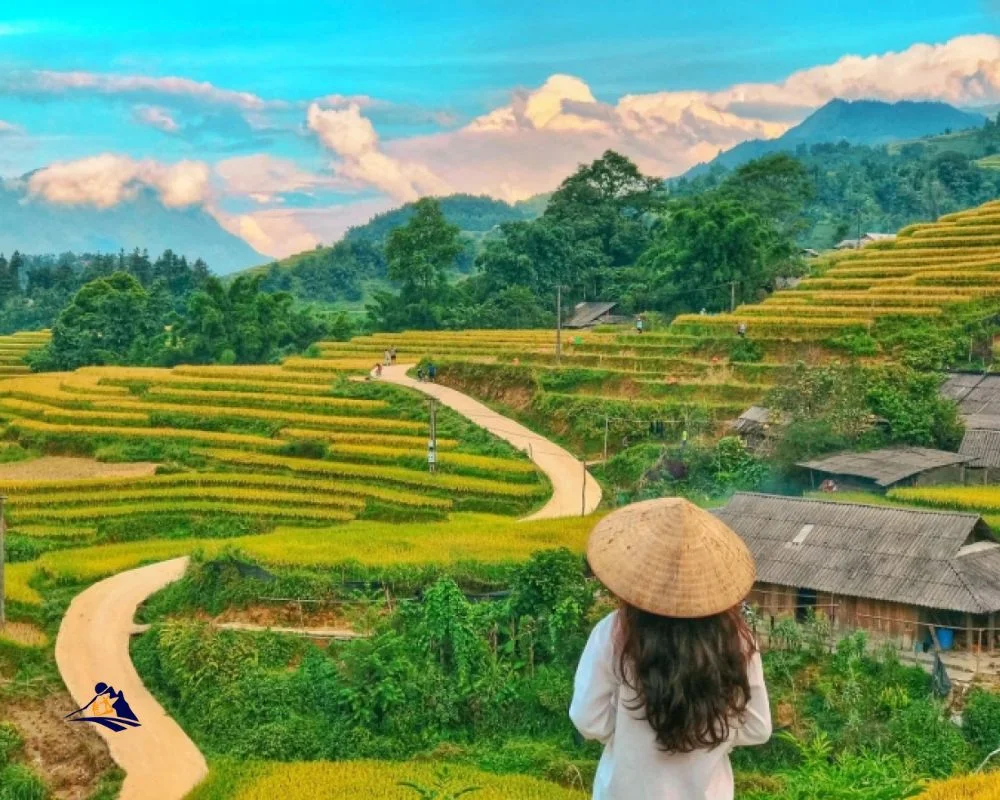 If you're planning to visit Sapa, here are some travel tips for you: The best time to visit is from September to November when the weather is cool and dry. You can either take an overnight from Hanoi to Sapa train or drive through winding roads with breathtaking views. Once there, don't miss out on trekking opportunities where you'll get a chance to witness local life firsthand while taking in the scenic beauty of Sapa.
Now let's move on to how to get there via Hanoi Noi Bai International Airport.
Hanoi Noi Bai International Airport
If you're planning to visit Sapa, the closest airport is Hanoi Noi Bai International Airport. This airport is located about 250 kilometers away from Sapa and it takes around 5-6 hours by bus to reach your destination. However, don't let the distance discourage you as there are plenty of tourist attractions along the way that make for an exciting road trip.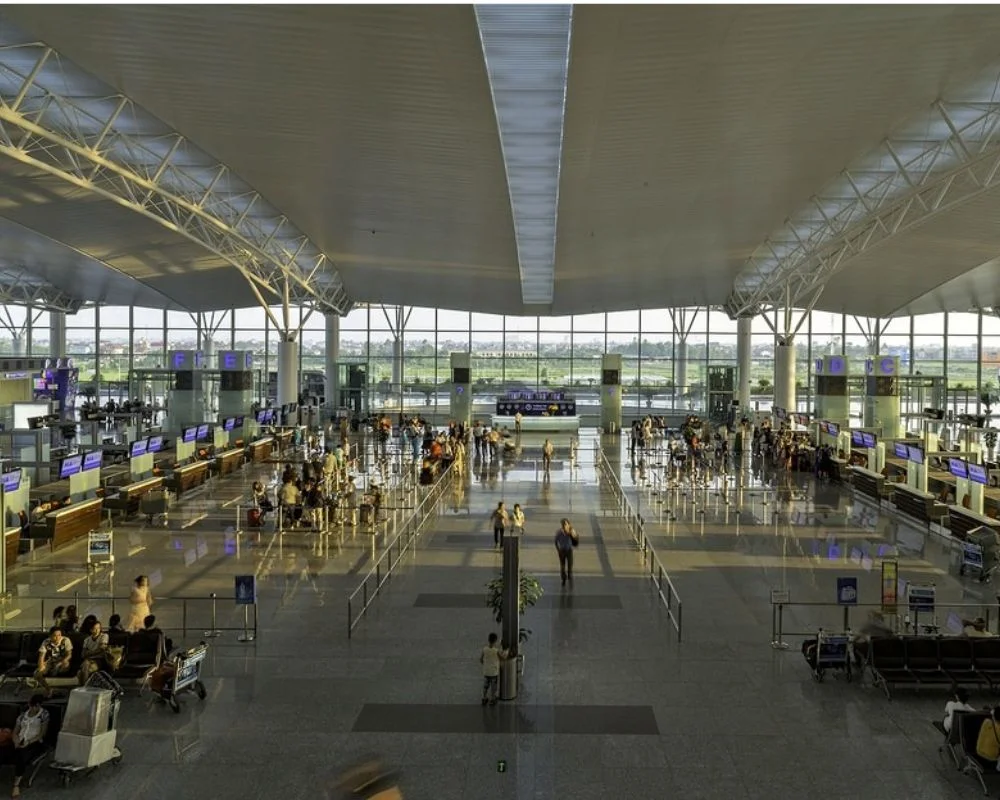 Once you arrive at the airport, there are several options available to get to Sapa. You can take a private car or taxi, but if you want to save money, taking a bus is your best bet. Many bus routes operate between Hanoi and Sapa daily, making it easy for travelers to plan their journeys accordingly. Plus, traveling by bus allows you to soak in some stunning scenery on the way up north!
Top 3 Tourist Attractions Along The Way:
Hoang Lien National Park: A nature lover's paradise with diverse flora and fauna.
Muong Hoa Valley: Home to picturesque rice terraces and traditional villages.
Fansipan Mountain: Known as 'the roof of Indochina,' this mountain offers breathtaking views from its summit.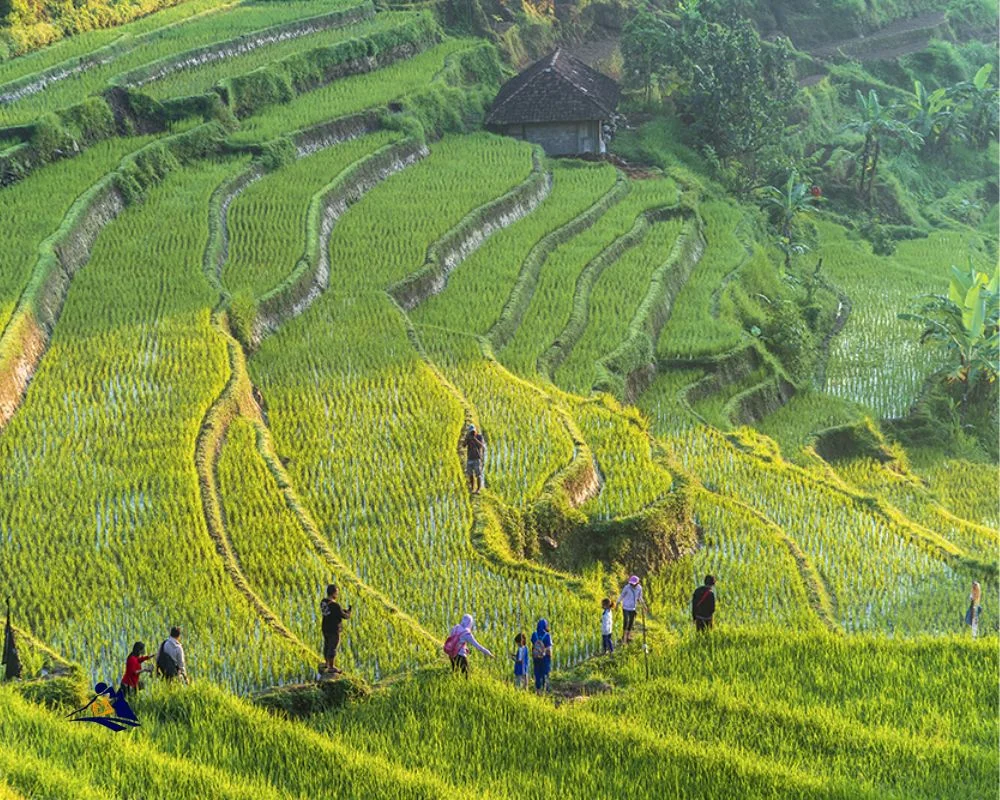 As much as Hanoi Noi Bai International Airport is convenient for travelers heading towards Sapa, it's good to know that Sapa also has its airport – Lao Cai International Airport. Once you've visited all the popular tourist spots in Sapa, flying out from this airport may be a more suitable option depending on your travel plans.
Lao Cai International Airport
After landing at Hanoi Noi Bai International Airport, the next question that comes to mind is how to get to Sapa. The closest airport to Sapa is Lao Cai International Airport located about 50 kilometers away. From there, you can take a bus or taxi for an hour-long ride to reach your final destination. But why settle for just one mode of transportation when there are other options available?
If you're feeling adventurous and want to explore more of the region's natural beauty, consider taking boat trips along the Chay River or hiking trails through Hoang Lien Son National Park. These alternative transportation methods will not only offer unique experiences but also allow you to immerse yourself in the local culture and lifestyle.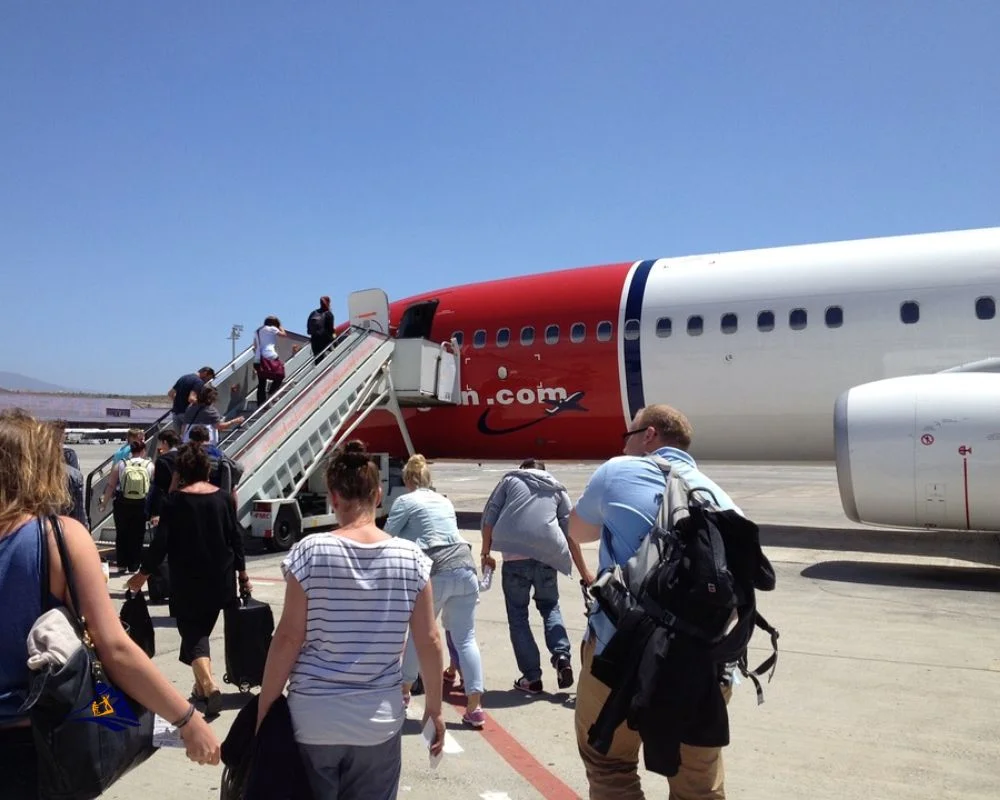 As you embark on these journeys, be prepared to witness stunning views of rolling hills, lush green forests, and cascading waterfalls that make up this part of Vietnam. Whether it's navigating through narrow river channels or trekking over challenging terrain, each adventure promises something new and exciting.
So don't limit yourself to conventional modes of transport – step outside your comfort zone and discover all that Sapa has to offer!
Alternative Transportation Methods
If you're looking to explore the surrounding areas of Sapa, there are several alternative transportation methods available besides flying. The most popular option is taking a bus or train from Hanoi to Lao Cai, which is located about an hour away from Sapa by car.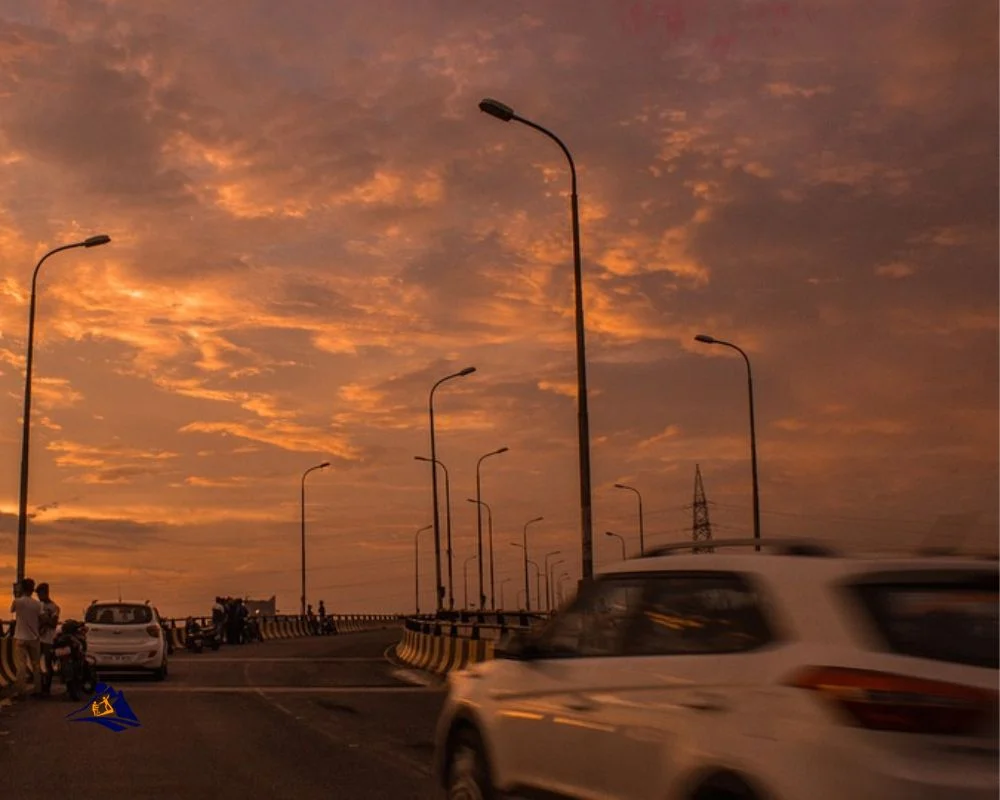 Several reliable and affordable bus services run daily between Hanoi and Lao Cai. You can either book your ticket online in advance or purchase it at one of the many travel agencies located throughout Hanoi's Old Quarter. Alternatively, if you prefer a more comfortable ride, you can take one of Vietnam Railways' trains from Hanoi to Lao Cai. The journey takes around 8 hours but offers stunning views along the way.
Once you arrive in Lao Cai, you can easily hire a taxi or shuttle service to take you directly to your hotel in Sapa. As for cost comparison, taking a bus or train may be slightly cheaper than flying depending on how far in advance you book your tickets. Additionally, traveling by bus or train allows for a more immersive experience as you get to see more of the countryside and interact with locals.
So why not step out of your comfort zone and try something new?
Cost Comparison
Airfare is always a prime consideration when it comes to traveling, so it's important to look at the costs of flights to the nearest airport to Sapa. Driving cost is another factor, especially if you're planning to rent a car to get to the airport – make sure to factor in gas and tolls. Finally, don't forget the airport parking fees if you're leaving your car at the airport while you're away.
Airfare
If you're planning a trip to Sapa and wondering about the closest airport, then it's important to consider airfare as part of your cost comparison. Airline prices can vary significantly depending on the time of year, day of the week, and flight routes available.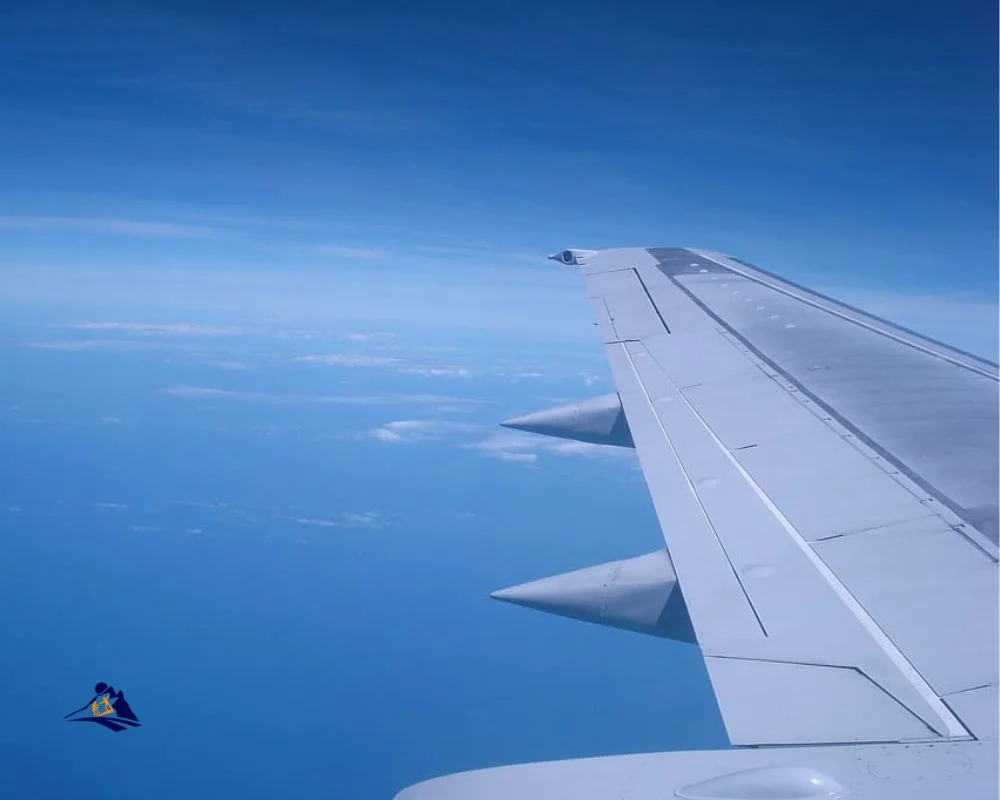 For example, flying into Hanoi or Ho Chi Minh City may be cheaper than direct flights to Lao Cai (the nearest city with an airport), but you'll need to factor in additional travel costs such as transportation from the airport to Sapa. It's also worth checking out budget airlines like VietJet or Jetstar Pacific for discounted fares.
Overall, comparing airfare options is just one piece of the puzzle when planning your Sapa adventure, but it can make a big difference in your overall travel budget.
Driving Cost
Now that we've looked at airfare options, let's talk about another cost factor for your Sapa trip: driving. While there are bus routes available from Hanoi and other major cities to Sapa, renting a car may be more convenient if you want the freedom to explore your schedule.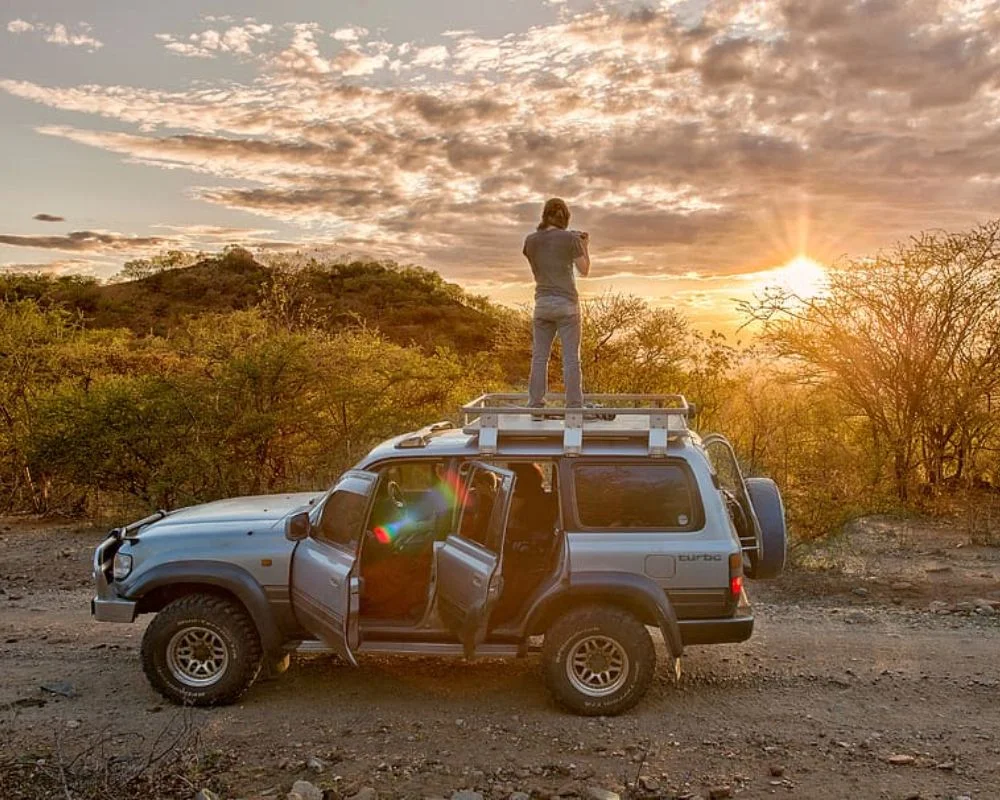 Of course, this will come with additional costs like gas and insurance, but it may be worth it if you're planning to visit multiple locations in the area. It's important to compare the prices of different car rental companies and consider factors like mileage limits and pick-up/drop-off locations before making your decision.
Keep in mind that road conditions can vary in Vietnam, so make sure you feel comfortable enough behind the wheel before embarking on a self-drive adventure.
Airport Parking Fees
Now that we've covered the costs of airfare and driving, let's take a closer look at another potential expense for your Sapa trip: airport parking fees. If you're planning to rent a car or purchase train tickets upon arrival in Hanoi, it's important to factor in the cost of parking your vehicle during your absence from the airport. Some rental car companies offer free or discounted parking options, while others may charge a daily rate that can quickly add up over time.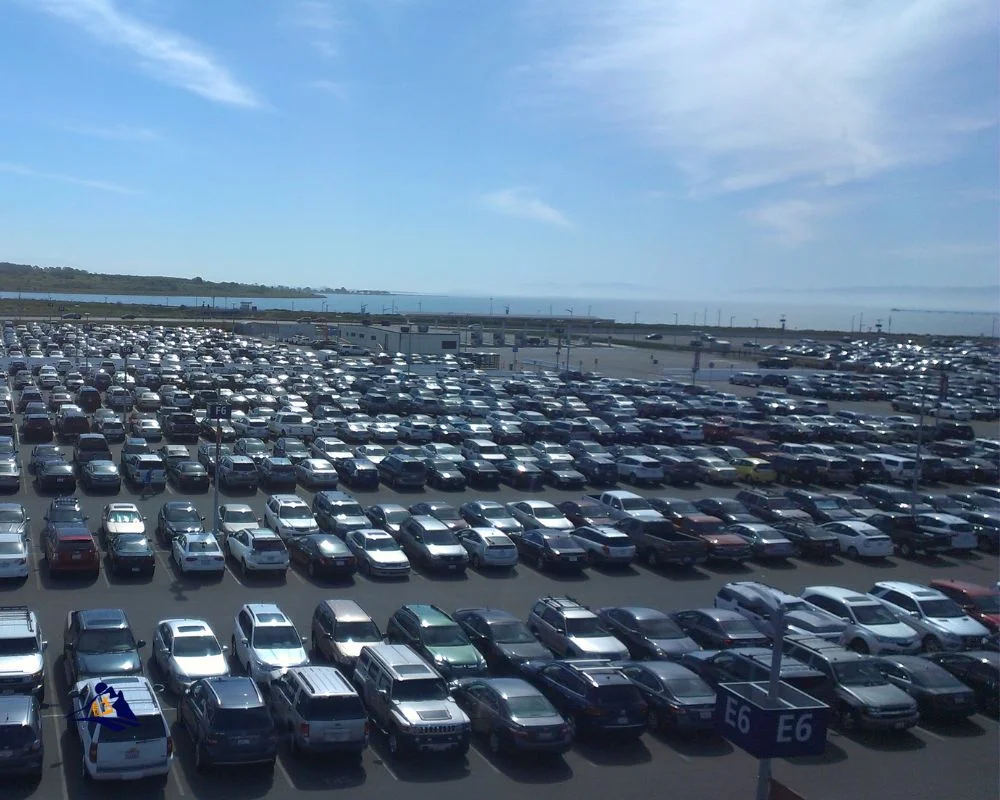 Additionally, if you plan on leaving your car parked for an extended period, consider booking a spot in advance to ensure availability and potentially save money.
By taking these factors into account when comparing transportation options, you'll be able to make a more informed decision about how best to explore the scenic beauty of Sapa without breaking the bank.
Travel Time
As you plan your trip to the beautiful mountain town of Sapa, one of the most important considerations is how long it will take to get there. The closest airport to Sapa is Hanoi's Noi Bai International Airport, which is approximately 320 kilometers away from the town. When considering flight times and travel time, keep in mind that security measures at airports can lengthen your journey.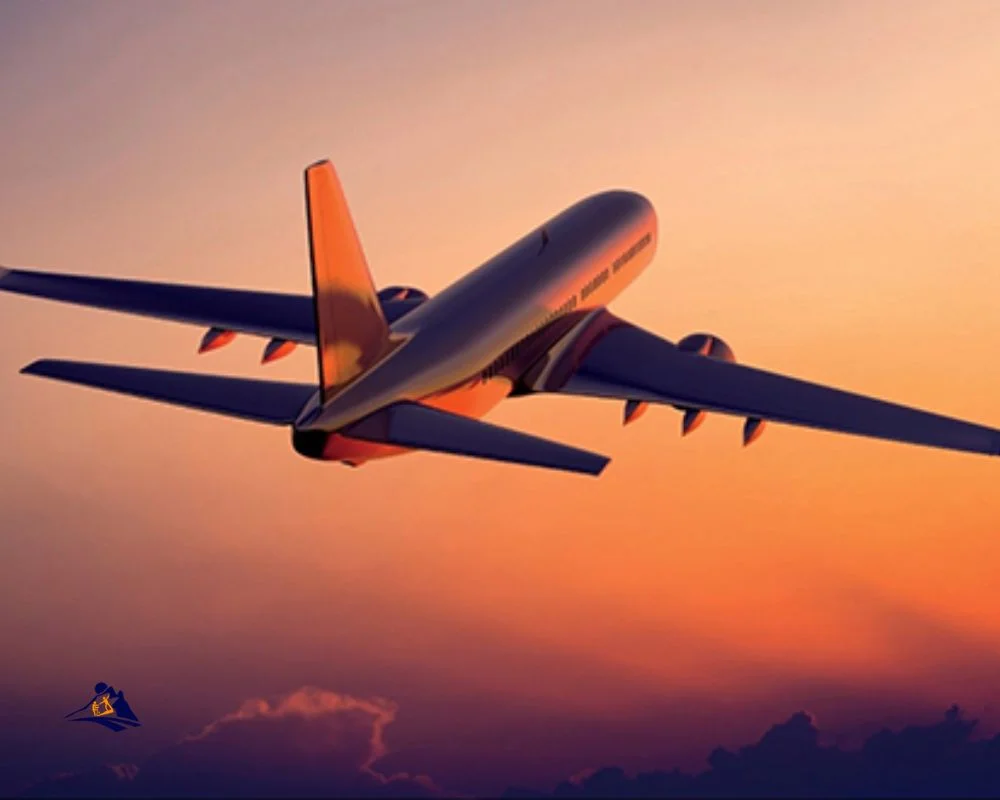 It's important to arrive early for domestic flights within Vietnam as well as international flights departing from Noi Bai. One option for a more comfortable and convenient journey might be hiring private transportation or taking an organized tour that includes transportation from Hanoi directly to Sapa.
What To Pack
After arriving at the closest airport to Sapa, it's time to start exploring nature and cultural diversity in this stunning region. With its breathtaking scenery of rice terraces and lush green mountains, Sapa is a perfect destination for those who seek adventure while immersing themselves in local culture.
To fully enjoy your stay in Sapa, make sure you pack accordingly. The table below provides some essential items that will come in handy during your trip:
| Item | Description |
| --- | --- |
| Hiking boots | Sturdy shoes with good grip for trekking |
| Warm clothing | Temperatures can drop significantly at night |
| Raincoat or poncho | Weather can be unpredictable |
| Sunscreen and hat | Protection from sun exposure during daytime activities |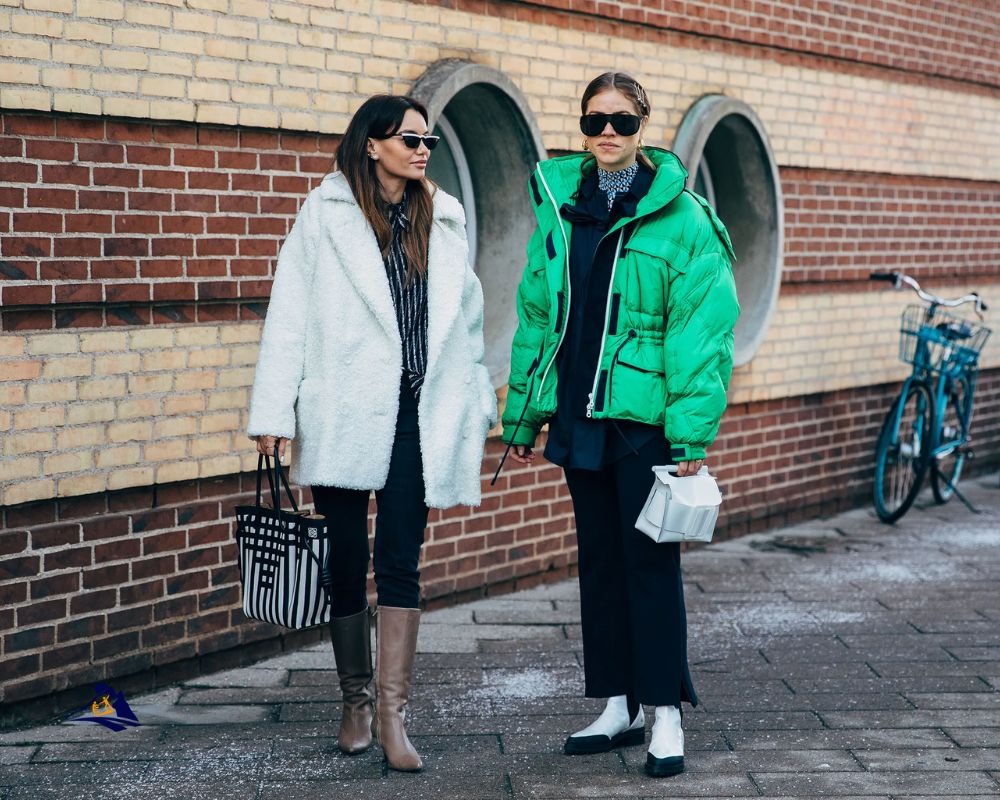 Exploring the natural beauty of Sapa requires hiking through rugged terrain, so comfortable footwear is a must-have. Additionally, nights can get chilly even during summer months, so bring warm clothes to ensure maximum comfort. Pack rain gear since downpours are common throughout the year, especially during the rainy season (May-September). Finally, don't forget sunscreen and a hat as protection against strong ultraviolet rays when engaging in outdoor activities during the day.
As weather considerations play an important role in planning any trip abroad, let's take a look at what you need to know before traveling to Sapa.
Weather Considerations
As you plan your trip to Sapa, it's important to consider the weather conditions. The town is situated in a mountainous region, which means that temperatures can drop significantly and rainfall patterns are unpredictable. To put it simply, the weather here is like a box of chocolates – you never know what you're going to get.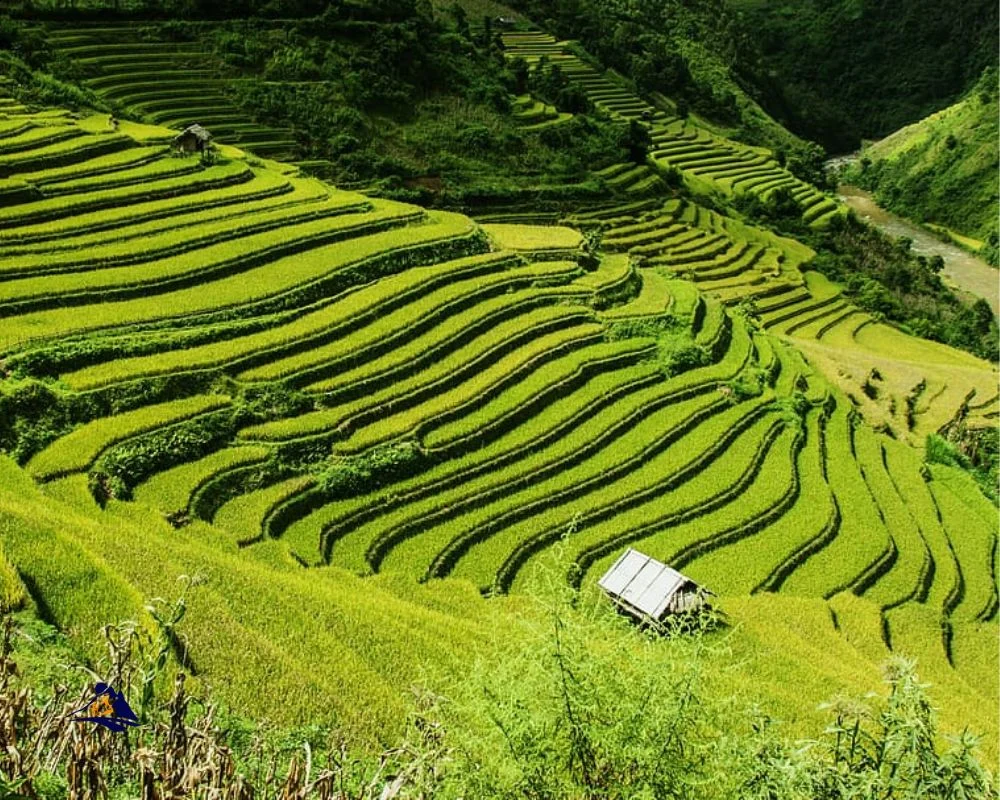 To avoid any surprises, be sure to check the weather forecasts before embarking on your journey. Keep in mind that during the rainy season (May-September), landslides and flooding may occur, making travel difficult or even impossible. However, if you happen to visit during the dry season (October-April), you'll likely experience clear skies and crisp air that makes hiking through rice paddies all the more enjoyable.
Regardless of when you decide to go, come prepared with appropriate clothing layers for chilly nights and sudden showers. As important as it is to have a good time exploring Sapa's natural beauty, having comfortable accommodation options after long days of trekking is equally essential. Fortunately, there are plenty of guesthouses and homestays available throughout the town offering various amenities at different price points.
Let's take a closer look at some of these options so you can find the perfect place for rest during your stay in Sapa.
Accommodation Options
For travelers looking to explore the stunning beauty of Sapa, there are plenty of accommodation options available. From luxury hotels to budget-friendly hostels, tourists can easily find a place that fits their needs and preferences.
For those who want to make the most out of their experience in Sapa, it's recommended to seek assistance from tourist guides. These local experts offer valuable insights on navigating through the town and discovering its hidden gems.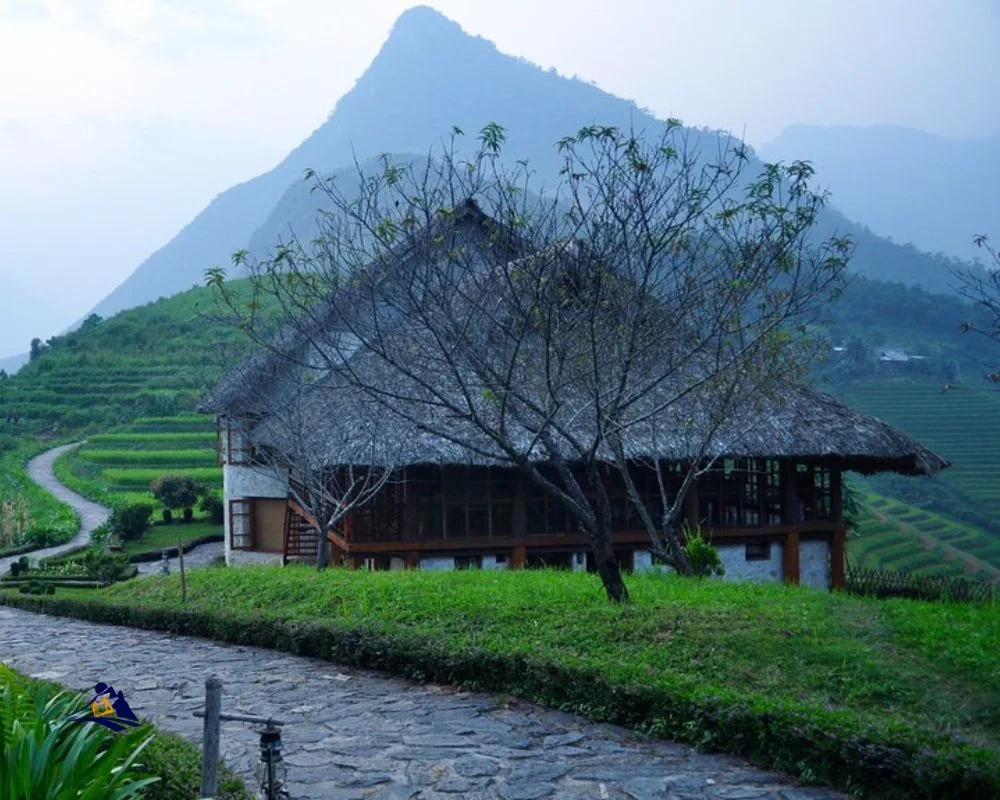 To help you choose your perfect stay, here are some helpful accommodation reviews:
Victoria Sapa Resort & Spa – A luxurious option with breathtaking views
Little View Homestay – An affordable homestay offering authentic cultural experiences
Topas Ecolodge – An eco-friendly lodging nestled in the mountains
Sapa Clay House – A charming guesthouse with friendly hosts
The Hill Station Signature Hotel – A boutique hotel with stylish interiors and excellent service
With these recommendations and expert guidance from a tourist guide, visitors can truly immerse themselves in all that Sapa has to offer.
Now that we've covered where to stay, let's move on to what activities await you in this enchanting destination.
What To Do In Sapa
Well, for starters, this picturesque town is surrounded by stunning mountain landscapes that offer plenty of trekking routes. Trek through the terraced rice paddies and lush green forests while breathing in the fresh air and taking in the breathtaking views. You'll be able to connect with nature on a deeper level than you ever thought possible. But Sapa isn't just about outdoor adventures.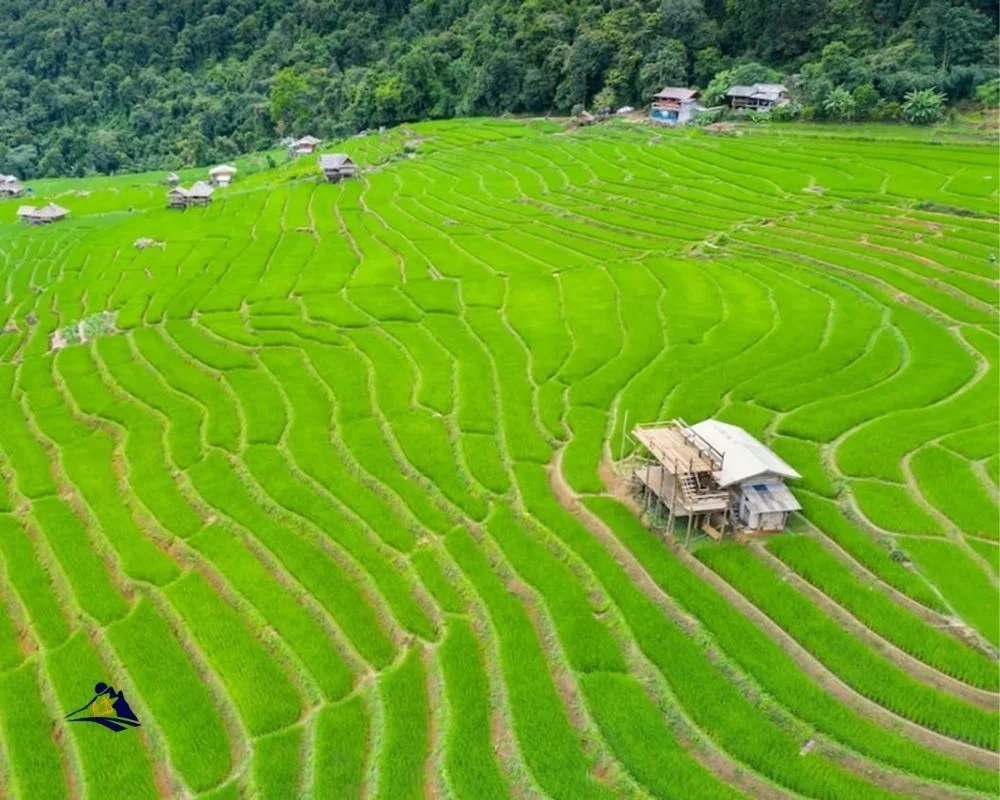 It's also home to some fascinating cultural attractions such as traditional Hmong villages where you can learn about their unique way of life. Visit local markets filled with colorful handicrafts and try delicious regional cuisine like 'Thang Co,' a flavorful horse meat soup served with vegetables and herbs.
There's so much to discover in Sapa, making it an ideal destination for those seeking adventure and culture all in one place.
What Is The Closest Airport To Sapa? Frequently Asked Questions
What Is The Best Time Of Year To Visit Sapa?
If you're looking to visit Sapa, Vietnam, there's one question on your mind: when should I go? The answer isn't so simple – it depends on what kind of experience you want. If you're hoping for clear skies and temperate weather, plan your trip between March and May or September and November.
However, if you're a bit more adventurous and don't mind braving the elements, visiting during the rainy season (June-August) can be an unforgettable experience.
No matter when you decide to visit, make sure to pack appropriately! Locals tend to dress conservatively, especially in more rural areas like Sapa. Make sure to keep clothing etiquette in mind by covering your knees and shoulders whenever possible. And while you're there, don't miss out on trying some local cuisine!
Vietnamese food is famous around the world for its incredible flavors and fresh ingredients – try savoring some pho or bun cha before heading back home. Whether reveling in the beauty of nature or exploring bustling markets filled with exotic foods, Sapa has something for every traveler seeking freedom from their routine lives at home.
Are There Any Visa Requirements For Traveling To Sapa?
Before embarking on a journey to Sapa, it's important to note any visa requirements. Depending on your country of origin, you may need to obtain a passport or apply for a visa before traveling.
Additionally, flight costs can vary depending on the time of year and availability. As a travel writer, I understand the desire for freedom that comes with exploring new places. However, it's crucial to do your research beforehand and ensure all necessary documents are to avoid any complications during your trip.
So take some time to double-check passport requirements and compare flight costs – then get ready for an adventure in beautiful Sapa!
How Safe Is It To Travel To Sapa Alone?
Traveling alone to Sapa is an exhilarating experience, but as with any adventure, safety should be the number one priority.
Fear not! With a little preparation and common sense travel tips, you can have the time of your life in this breathtaking destination.
Begin by researching transportation options to get there – from Hanoi, it's only about 300 kilometers away.
Once you arrive, explore the stunning rice terraces while soaking up the culture of local ethnic minorities.
Don't worry if you don't speak Vietnamese; many locals speak English or French too!
While traveling solo may seem daunting at first, it can also provide a sense of freedom unlike anything else.
So take a deep breath, pack light, and embrace every moment of your trip to Sapa – it's worth every penny (and more!).
Are There Any Cultural Customs Or Etiquette To Be Aware Of When Visiting Sapa?
When visiting Sapa, it's important to be aware of the cultural customs and etiquette to show respect for the local people. Certain taboos should be avoided such as touching someone's head or pointing with your feet.
Also, it's considered impolite to enter a house without being invited or take photos of locals without their permission.
To fully immerse yourself in the culture, try learning a few basic phrases in Vietnamese and participate in traditional activities like rice planting or bamboo weaving.
By respecting these cultural norms, you'll not only have a more authentic experience but also help preserve Sapa's unique traditions for future generations.
Can You Recommend Any Specific Tours Or Guides For Exploring Sapa?
If you're planning a trip to Sapa, it's essential to have some traveling tips up your sleeve. One of the most important things is finding local guides who can help you navigate the area and provide insider knowledge on all that there is to see and do in this beautiful part of Vietnam.
There are plenty of tours available for exploring Sapa, but if you want to make the most out of your trip, it's worth seeking out recommendations from locals or fellow travelers who've been there before.
A good guide will not only take you to the must-see spots but also introduce you to hidden gems off the beaten track – giving you a truly authentic experience that'll leave you feeling free and adventurous!
Conclusion
So, now that we know the closest airport to Sapa is in Hanoi, let's talk about when you should visit this magical destination. The best time of year to go depends on what you want out of your trip. If you're looking for cooler temperatures and beautiful rice terraces, then October through December is a great time to visit. However, if you want warmer weather and vibrant greenery, then March through May is ideal.
When traveling to Vietnam, it's important to check visa requirements beforehand. Fortunately, most visitors can obtain a tourist visa upon arrival at the airport or apply online before their trip. As far as safety goes, Sapa is generally considered safe for solo travelers. Of course, it's always wise to exercise caution and be aware of your surroundings.
One thing to keep in mind when visiting Sapa is the cultural customs and etiquette of the local hill tribes. It's respectful to dress modestly and remove your shoes before entering someone's home. Additionally, asking permission before taking photos is polite. If you're interested in exploring Sapa with a guide or tour group, there are many options available. I highly recommend checking out some of the eco-tourism companies that focus on sustainable tourism practices and offer unique experiences like homestays with local families.
Overall, Sapa offers an unforgettable experience for those seeking adventure and cultural immersion in Northern Vietnam. Coincidentally (see what I did there?), my trip to Sapa was one of the highlights of my travels through Southeast Asia – from trekking through the lush mountainside to sharing meals with friendly locals – I truly fell in love with this enchanting destination.