If you're looking for an authentic journey through the stunning landscapes of Northern Vietnam, then a trip from Son La to Sapa is not to be missed.
This route offers travelers the chance to experience some of the most breathtaking scenery in the country, with winding mountain roads that pass through rice terraces and quaint villages along the way.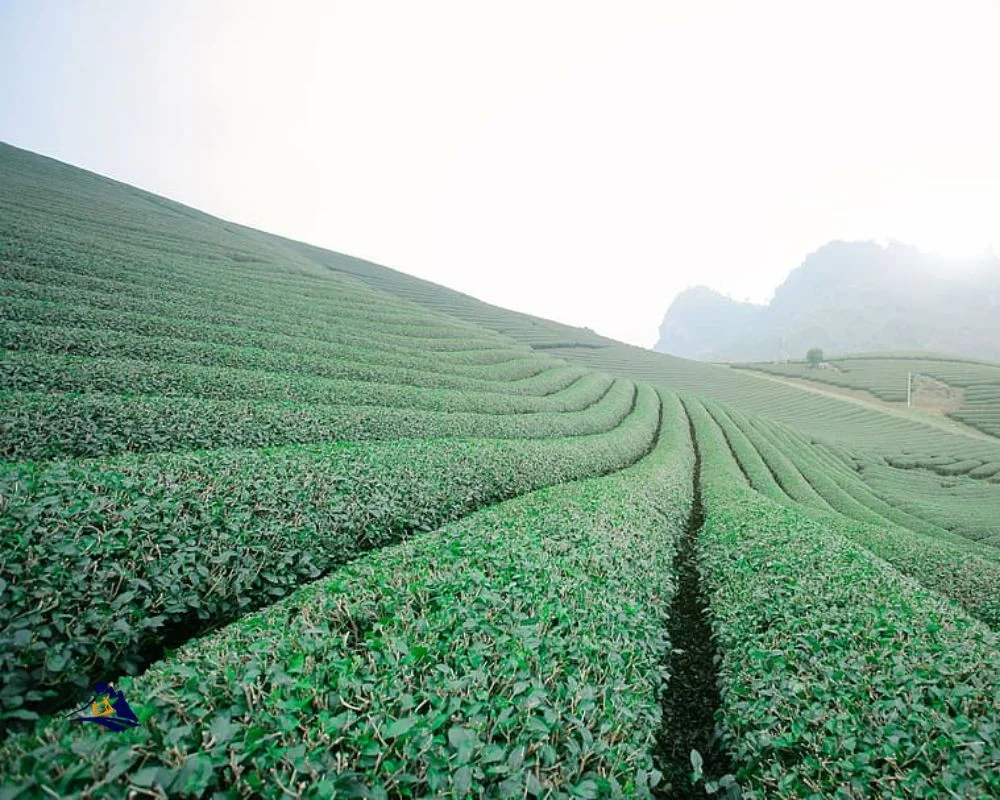 While there are different transportation options available, each providing its own unique experiences, we'll explore the best way to travel this route – by motorbike.
With endless opportunities for adventure and exploring off-the-beaten-path destinations, traveling by bike allows you to truly immerse yourself in this beautiful region of Vietnam.
So buckle up your helmet and get ready for an unforgettable ride!
Overview Of The Route
As you embark on your journey from Son La to Sapa, one thing is certain: the scenery will be unforgettable.
While there are alternative routes available, none quite match the scenic views and winding roads of this particular path. As a travel writer, I can confidently say that this route offers an experience unlike any other.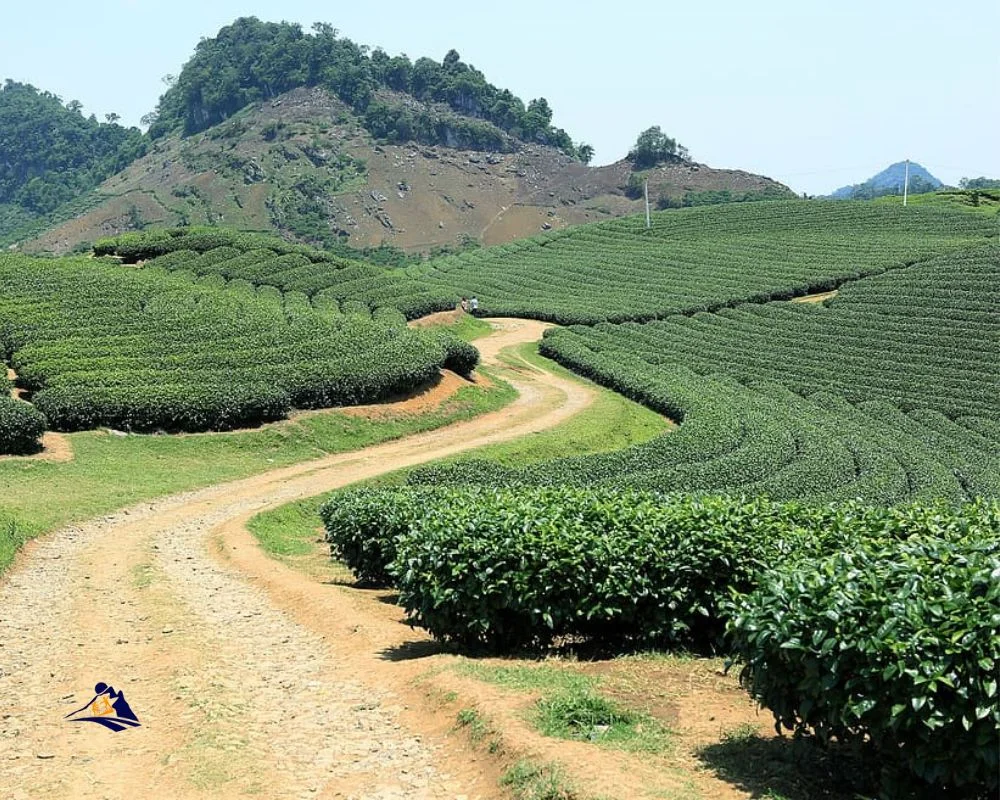 The road takes you through stunning valleys and towering mountain peaks, offering panoramic vistas at every turn. The fresh air fills your lungs as you make your way past rice paddies and small villages nestled amongst the hills.
With each passing mile, it becomes clear why many travelers choose this route. And while there may be faster ways to reach Sapa, none offer the same sense of freedom and adventure that comes with traveling by motorbike.
Benefits Of Traveling By Motorbike
As we discussed in the previous section, traveling by motorbike from Son La to Sapa is an exciting and adventurous option. However, before embarking on this journey, it's essential to understand the benefits of choosing a motorbike as your mode of transportation.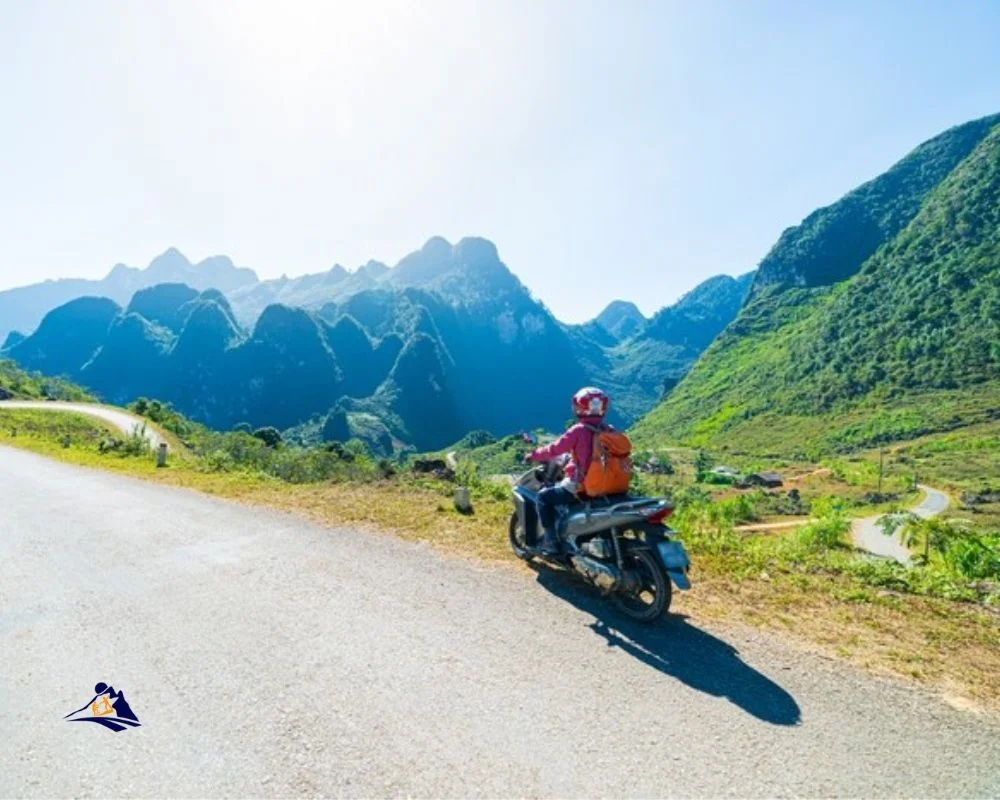 One significant advantage of traveling by motorbike is fuel efficiency. Motorbikes consume less fuel than cars or buses, making them a more sustainable and cost-effective option for long journeys like this one.
Additionally, maintenance for motorbikes is relatively easy compared to other vehicles. With proper care and regular check-ups, you can ensure that your bike performs well throughout your trip.
Essential Items For Your Journey
As you embark on your journey from Son La to Sapa, you must have all the necessary travel gear. A well-planned packing checklist can make a world of difference in ensuring that your trip goes smoothly. Whether you're traveling by bus or car, certain items should always be included in your backpack.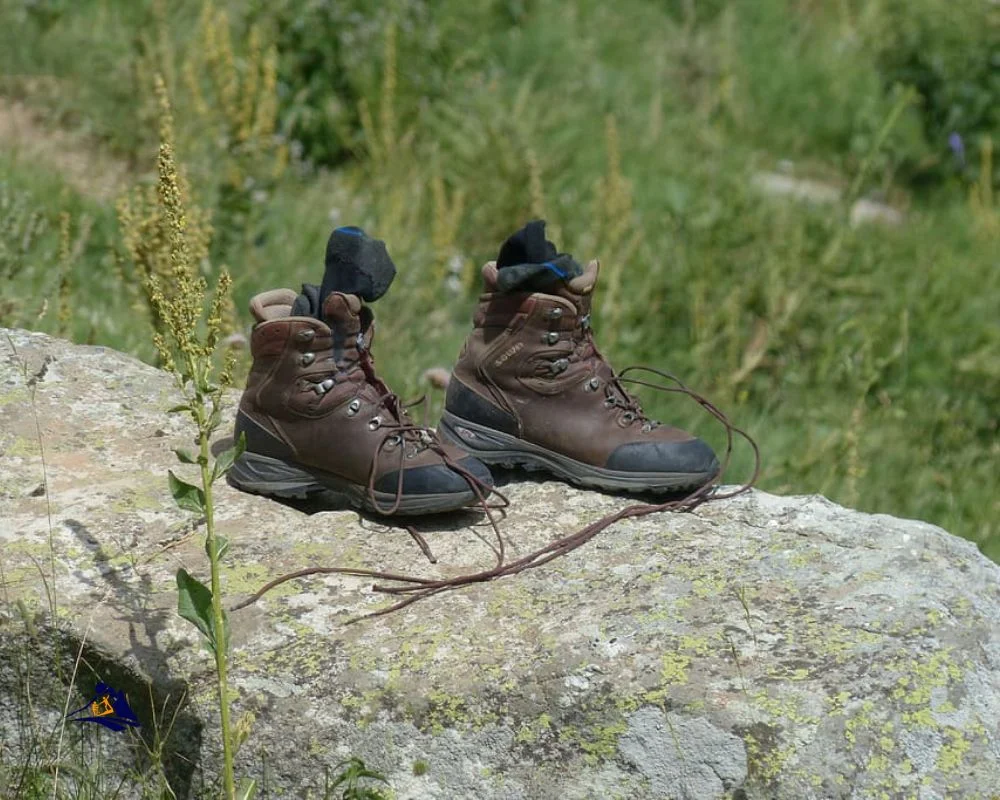 First and foremost, comfortable shoes will be essential for exploring the rugged terrain of Sapa. A good pair of hiking boots with proper ankle support can prevent slips and falls while keeping your feet dry during rainy weather.
Additionally, bringing a lightweight rain jacket or poncho is highly recommended as the weather in this region can be unpredictable. Other important items include sunscreen, insect repellent, and a refillable water bottle to keep yourself hydrated throughout the day.
By having these essentials at hand, you'll be ready for anything that comes your way!
Now equipped with your travel gear and packing checklist, let's dive into the different routes and road conditions between Son La and Sapa. This mountainous region offers breathtaking views but also requires careful navigation due to its steep passes and narrow roads. So buckle up and get ready for an adventure like no other!
Sapa 1 Day Tours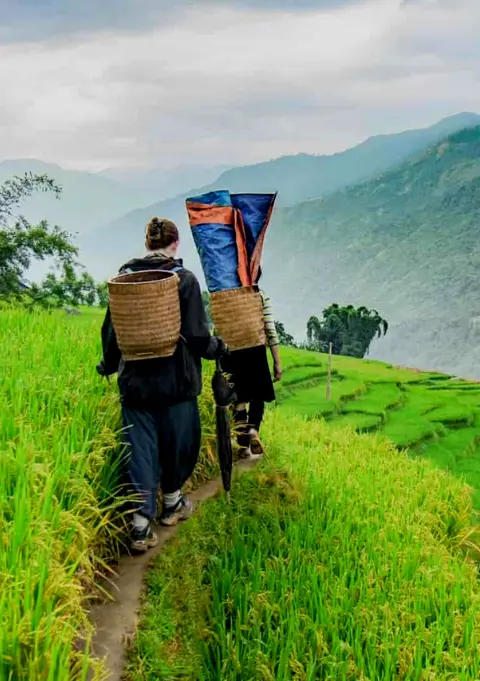 1 day experience
Moderate to challenging
Cultural immersion & active adventure
Rice fields, valleys & villages
​Private tours
Vegan-friendly
Sapa 2 Day Tours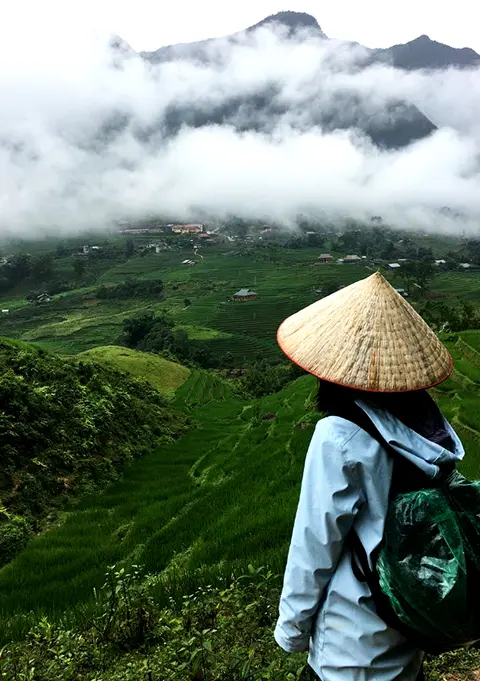 2 days 1 night experience
Moderate to challenging
Cultural immersion & active adventure
Mountains, valleys, rice fields and villages
​Private tours
Vegan-friendly
Sapa 3 Day Tours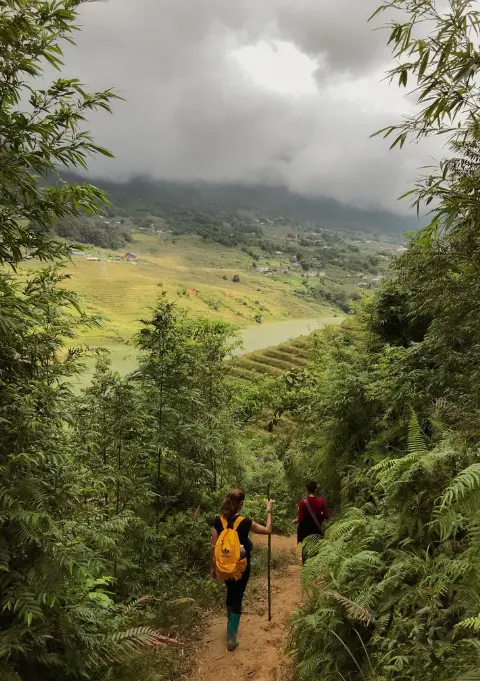 3 days 2 night experience
Moderate to challenging
Cultural immersion & active adventure
Mountains, valley, rice fields & villages
​Private tours
Vegan-friendly
Sapa 4 Day Tours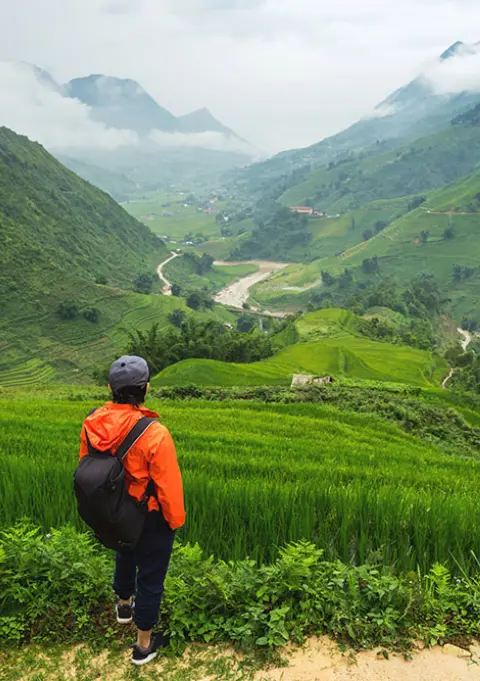 4 days 3 night experience
Moderate to challenging
Cultural immersion & active adventure
Mountains, valleys, rice fields & villages
​Private tours – Less Touristic
Vegan-friendly
Routes And Road Conditions
Now that you've packed all the essential items for your journey, let's talk about the routes and road conditions from Son La to Sapa. The most popular way of traveling between these two destinations is by bus. However, if you're feeling adventurous, there are walking trails that offer scenic views of the surrounding mountains.
Before embarking on any route, it's important to consider the road conditions during different seasons. From June to September, expect heavy rainfall which can make roads muddy and slippery. During winter months (December to February), some mountain passes may be closed due to snowfall. It's always a good idea to check with locals or travel agencies before setting off on any trip. Here's a table summarizing common routes from Son La to Sapa:
| Route | Travel Time | Road Conditions |
| --- | --- | --- |
| Bus | 5-6 hours | Paved |
| Trekking Trail 1 | 2 days | Rocky terrain |
| Trekking Trail 2 | 3 days | Muddy in the rainy season |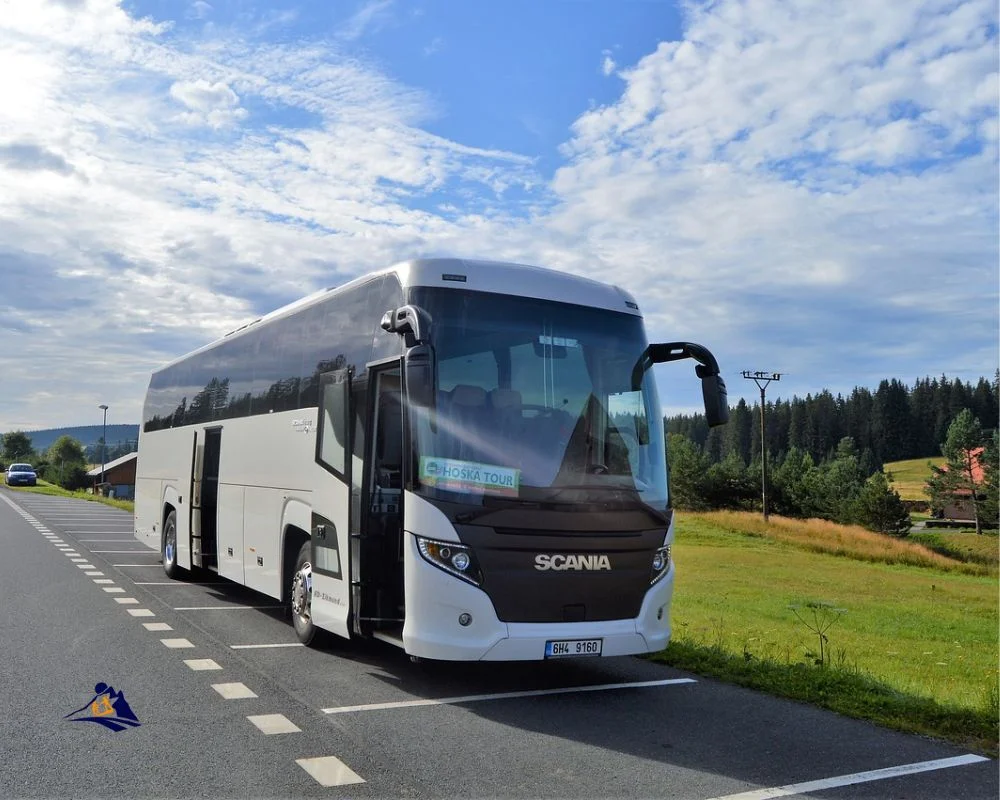 For those looking for an alternative mode of transportation, motorbikes are also available for rent in Son La. Keep in mind that driving in Vietnam can be chaotic and dangerous; however, it does give more flexibility when exploring remote areas along the way. Regardless of how you decide to get there, don't forget to take advantage of the stunning walking trails and scenic views en route!
As you plan your adventure from Son La to Sapa, another important aspect is accommodation options along the way. Whether camping under the stars or staying at local guesthouses, there are plenty of choices for travelers seeking authentic experiences. Let's explore some top picks in our next section!
Sapa 1 Day Tours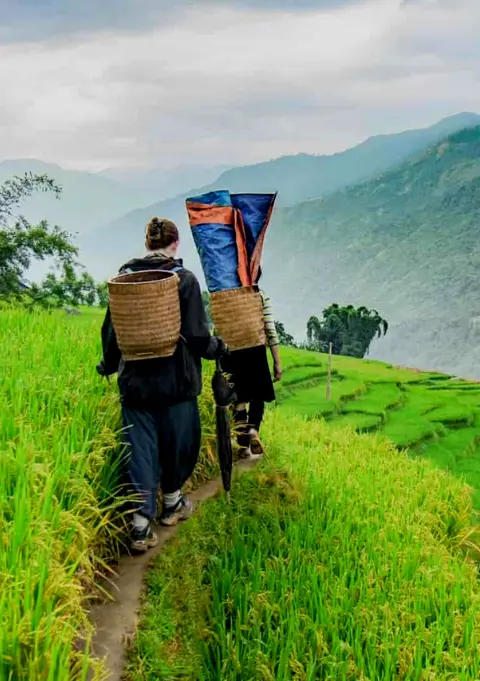 1 day experience
Moderate to challenging
Cultural immersion & active adventure
Rice fields, valleys & villages
​Private tours
Vegan-friendly
Sapa 2 Day Tours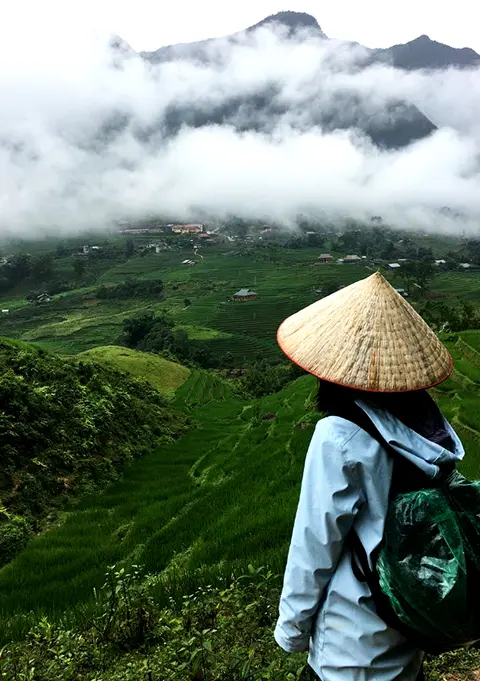 2 days 1 night experience
Moderate to challenging
Cultural immersion & active adventure
Mountains, valleys, rice fields and villages
​Private tours
Vegan-friendly
Sapa 3 Day Tours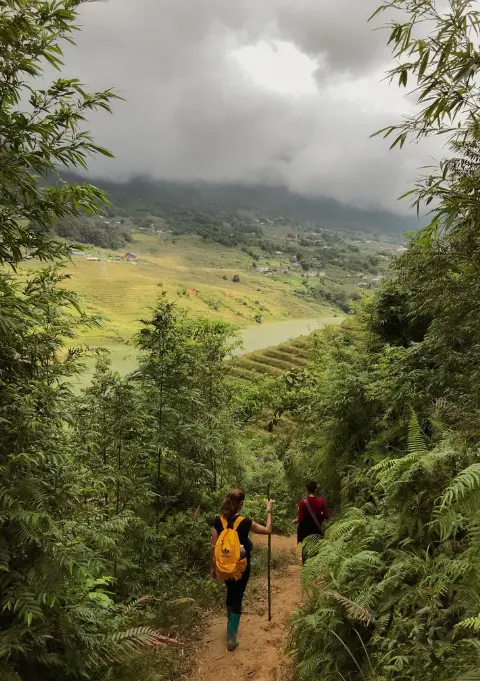 3 days 2 night experience
Moderate to challenging
Cultural immersion & active adventure
Mountains, valley, rice fields & villages
​Private tours
Vegan-friendly
Sapa 4 Day Tours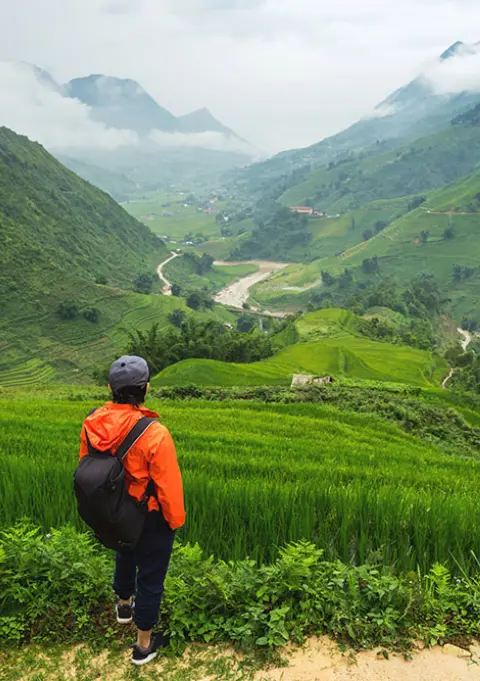 4 days 3 night experience
Moderate to challenging
Cultural immersion & active adventure
Mountains, valleys, rice fields & villages
​Private tours – Less Touristic
Vegan-friendly
Accommodation Options
When traveling from Son La to Sapa, there are three main types of accommodation to choose from: hotels, hostels, and homestays. Hotels offer a luxurious experience and are perfect for those looking for a bit of pampering. Hostels are a great option for budget travelers, whilst homestays offer an immersive cultural experience. Each of these options has its pros and cons, so it's important to decide which one suits your needs best.
Hotels
Are you ready to indulge in the best accommodation options during your trip from Son La to Sapa? Look no further than luxury hotels and eco-friendly stays! From breathtaking mountainside views to top-notch amenities, luxury hotels offer a lavish experience for those seeking comfort and relaxation.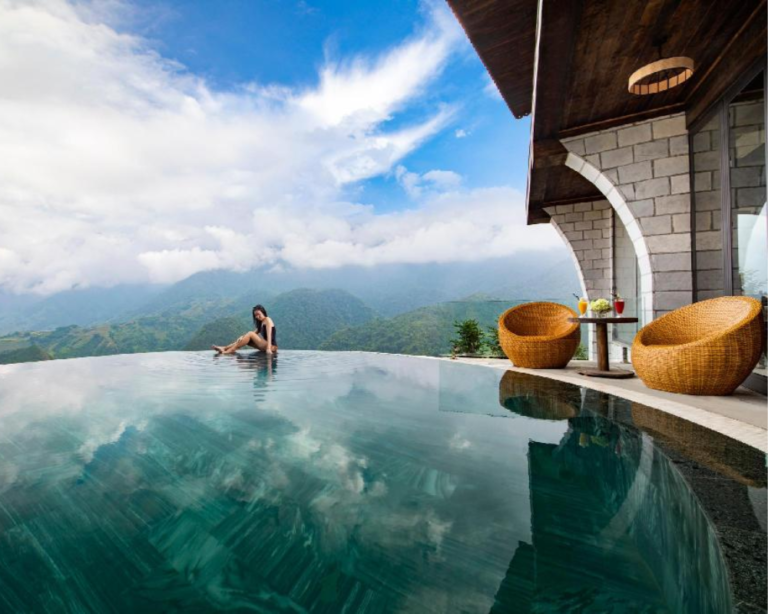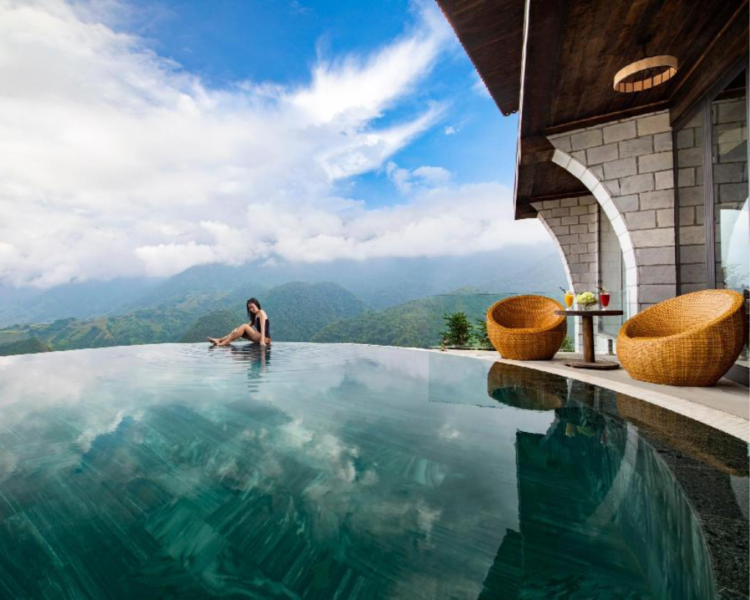 On the other hand, eco-friendly hotels cater to environmentally-conscious travelers who want their stay to have minimal impact on nature. These sustainable accommodations use renewable resources and reduce waste while still providing comfortable lodging. Whether you're looking for opulence or sustainability, there is an option for every traveler's taste.
So why not treat yourself to a luxurious stay at one of Son La's finest hotels or opt for an eco-friendly retreat that will make you feel good about your choices?
Hostels
Looking for a budget-friendly option that still allows you to experience the local culture? Hostels may be just what you're looking for!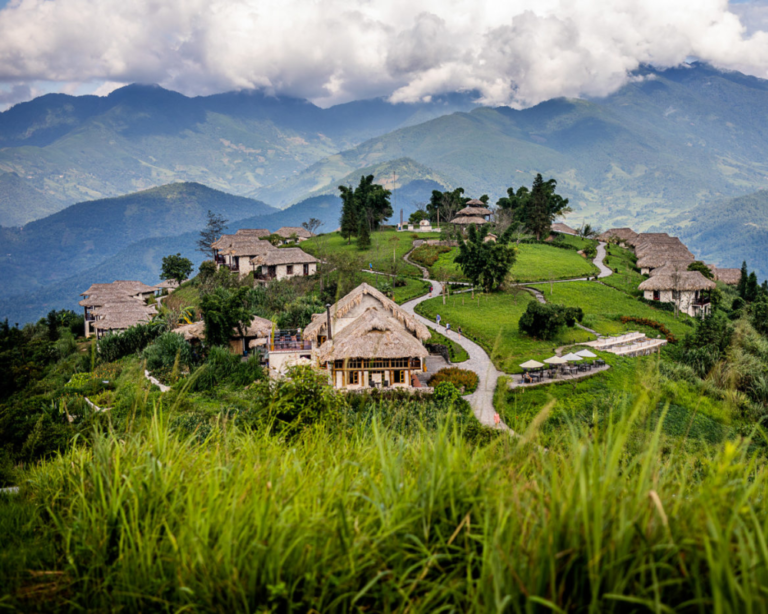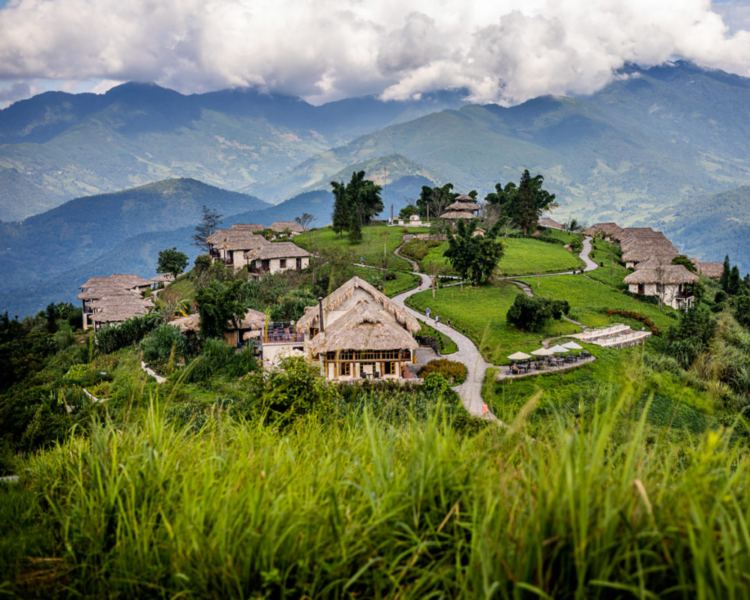 These affordable accommodations offer a unique way to connect with fellow travelers and immerse yourself in off-road adventures. From shared dorms to private rooms, hostels cater to solo adventurers, groups of friends, and families alike.
Don't let your limited budget hold you back from exploring Son La's stunning scenery – choose from one of the many welcoming hostels in the area and start your adventure today!
Homestays
Now, if you're looking for an even more authentic cultural imme sion experience during your stay in Son La, consider booking a homestay. This type of accommodation allows you to live with and learn from local families while enjoying the stunning scenic views that surround their homes.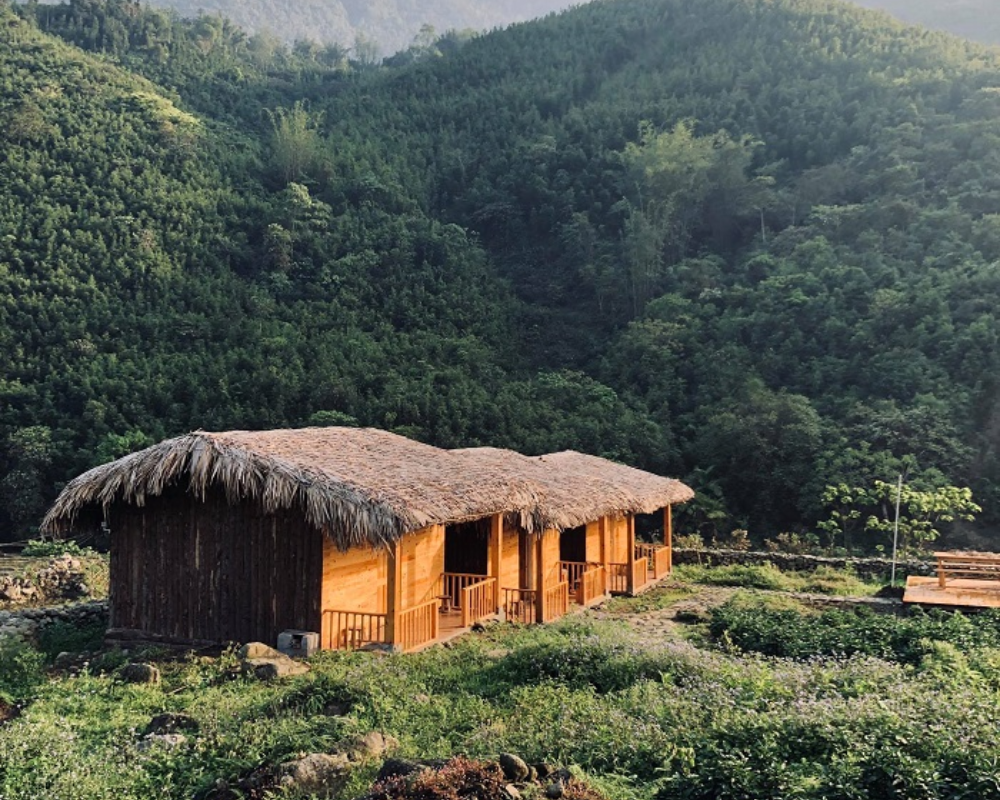 Homestays offer a unique opportunity to see life through the eyes of locals and gain insight into their traditions and customs.
With many affordable options available throughout the area, it's easy to find a cozy home away from home where you can truly connect with the community around you.
Weather Considerations
As you plan your journey from Son La to Sapa, it's important to consider the weather conditions along the way. The terrain can be rocky and hazardous in some areas, which is why avoiding rainy or snowy seasons is recommended. The mountainous regions of Vietnam are known for their unpredictable weather patterns, making it difficult to predict when rain or snow might occur. This can make traversing through risky terrains even more dangerous.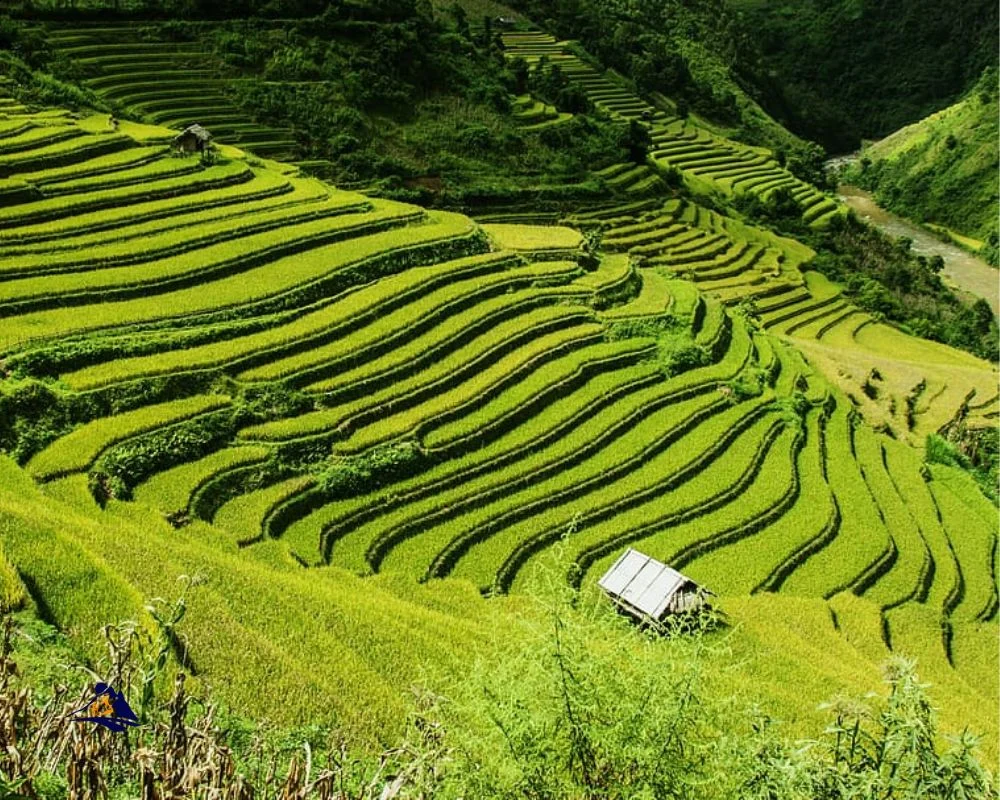 Therefore, before embarking on this journey, ensure that you have checked the weather forecast and planned accordingly. It's always better to err on the side of caution than risk getting caught in a storm while driving on winding roads. Moving forward with safety in mind, let's discuss how to prepare for any security risks during your travels to Sapa.
Safety And Security
As you embark on your journey from Son La to Sapa, it's important to keep in mind that safety and security should always be at the forefront of your thoughts.
While the roads may seem daunting and chaotic, avoiding traffic is key to ensuring a smooth ride. Be sure to follow driving etiquettes, such as yielding to larger vehicles and using turn signals, to prevent any accidents or mishaps.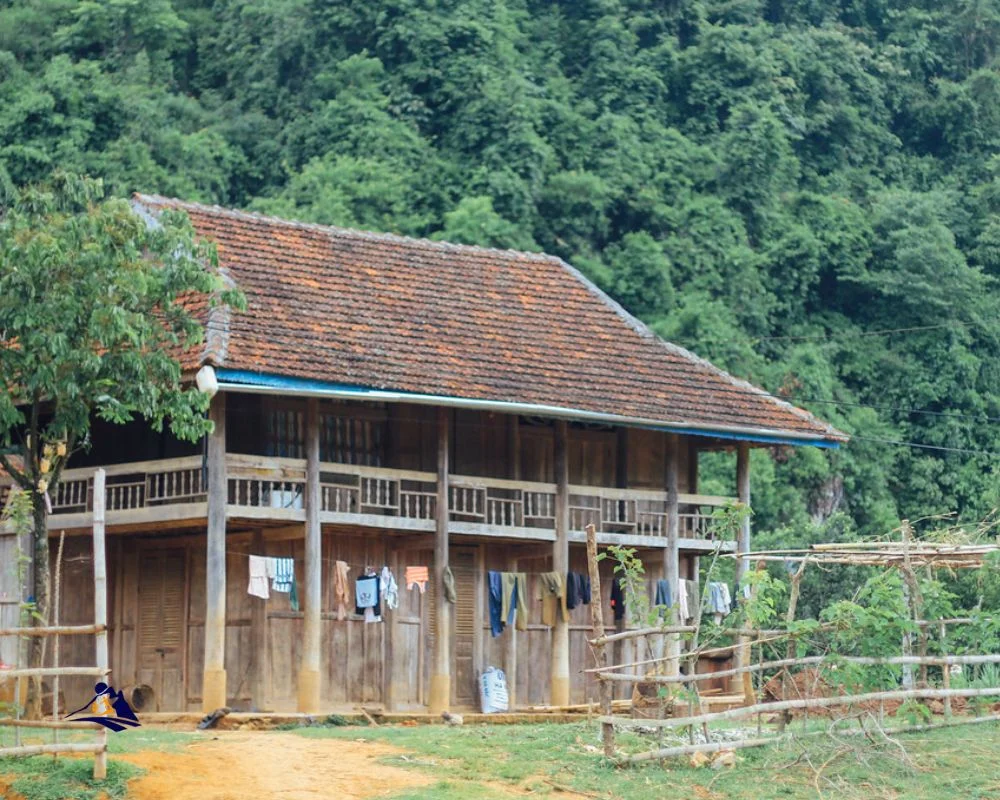 Additionally, it's important to take precautions against theft and robbery while traveling. Keep valuables out of sight and locked away when not in use, especially while parked overnight. It's also wise to have emergency numbers saved in case of any unexpected occurrences. With these tips in mind, you can fully enjoy the beauty of Vietnam without worry or stress.
When planning your trip from Son La to Sapa, budgeting for transportation costs is crucial. There are a few options available including hiring a private car or motorbike rental, taking public buses or trains, or even joining guided tours with transport included. Consider what works best for your itinerary and budget before making a decision.
In the next section, we will explore all aspects of cost and budgeting so that you can make an informed choice for this leg of your adventure.
Cost And Budgeting
While safety and security are important considerations when traveling, budgeting is equally crucial for many travelers looking to maximize their experiences without breaking the bank. Bargain hunting and cost-cutting can be a fun challenge as you search for affordable transportation options and accommodations.
Fortunately, there are several ways to cut costs while journeying from Son La to Sapa. One option is taking a local bus instead of hiring a private car or taxi. Not only will this save you money, but it also allows you to immerse yourself in the local culture by interacting with locals on your ride.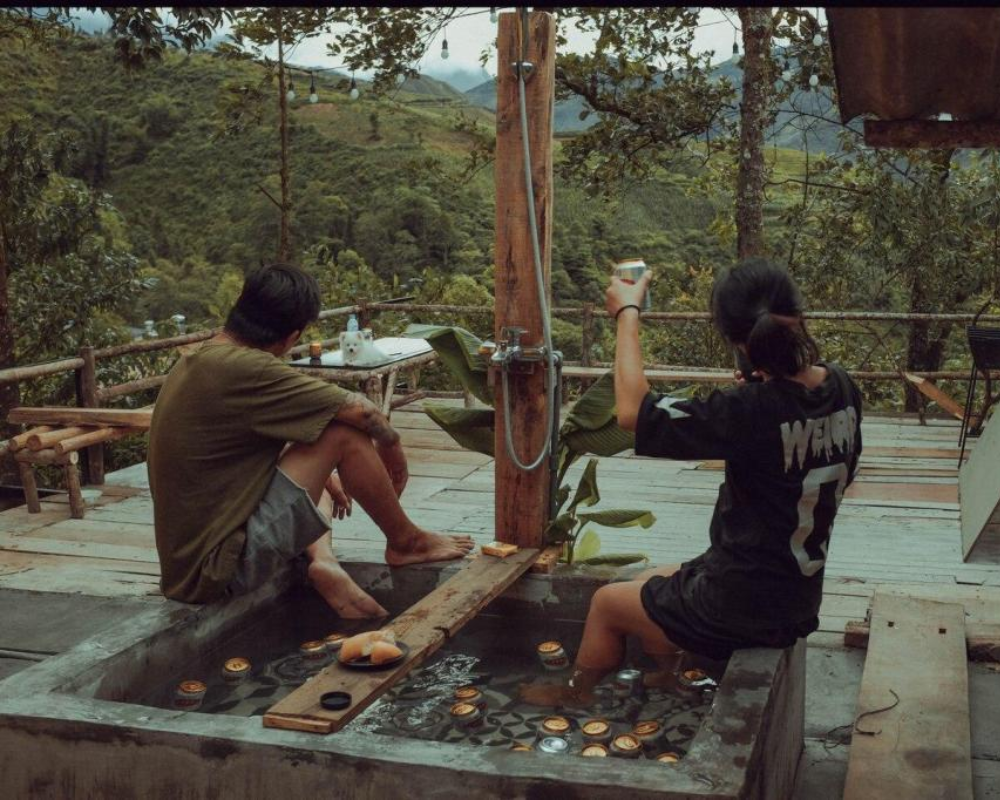 Additionally, staying at guesthouses or homestays rather than luxury hotels can drastically reduce expenses while providing authentic cultural experiences. Overall, savvy budgeting can allow you to travel farther and longer while creating unforgettable memories along the way.
As you make your way through Vietnam's mountainous terrain between Son La and Sapa, don't miss out on some of the popular attractions along the route.
The breathtaking Thac Bac Waterfall (also known as Silver Falls) is located just outside of Sapa and offers stunning views amidst lush greenery.
Another must-visit spot is Fansipan Mountain, which boasts incredible panoramic vistas of surrounding valleys and peaks. Whether seeking adventure or relaxation, these natural wonders are sure to leave an indelible mark on your travels through Vietnam.
Popular Attractions Along The Route
As you make your way from Son La to Sapa, there are several popular attractions that you won't want to miss. The journey is known for its breathtaking scenery and rich cultural heritage, making it an unforgettable experience.
One must-see attraction on this route is the Ban Gioc Waterfall, located near the border between Vietnam and China. This stunning waterfall spans over 300 feet wide and drops more than 98 feet into a natural pool below. Visitors can take a dip in the refreshing water or hike up to one of the many lookout points for spectacular views of the surrounding landscape.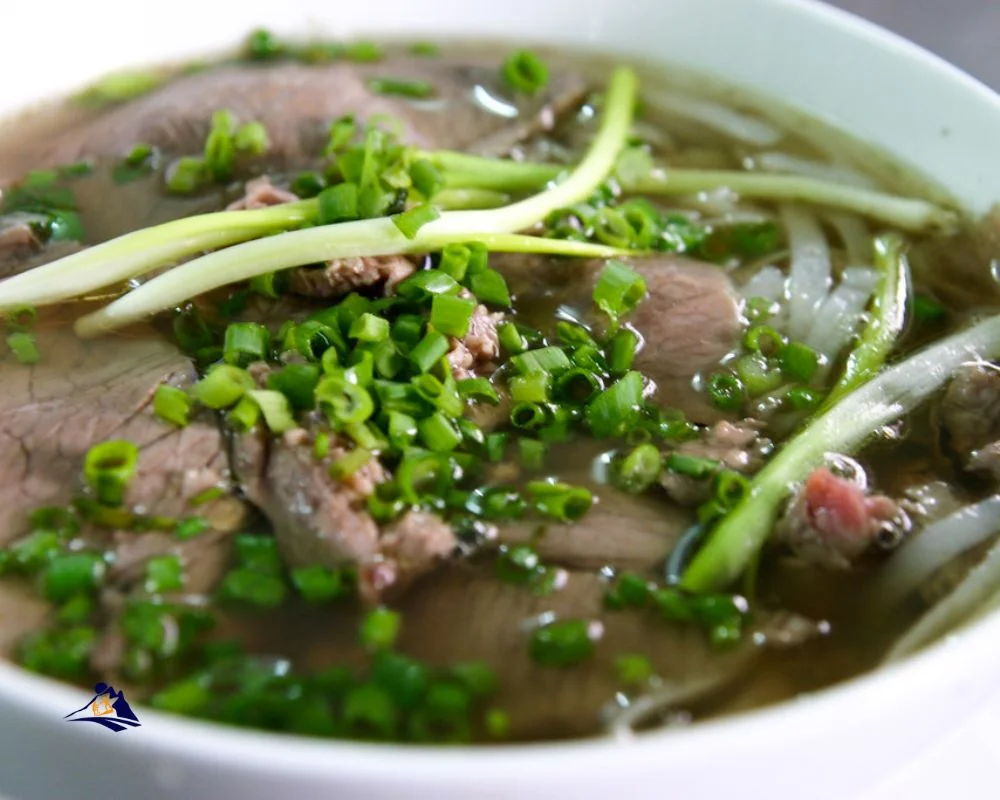 Another highlight along this route is exploring local cuisine. As you travel through different regions, you'll have the opportunity to try traditional dishes unique to each area. From savory pho noodles in Hanoi to spicy bun cha in Ha Giang, each dish offers a glimpse into Vietnam's diverse culinary scene. Don't be afraid to ask locals for their favorite spots – they may lead you off the beaten path to discover hidden foodie gems.
Marvel at the towering limestone karsts dotting Ha Long Bay
Wander through vibrant markets selling colorful textiles and handicrafts
Learn about ethnic minority cultures at museums and cultural centers
Sample delicious street food like banh mi sandwiches and fresh spring rolls
As you continue your journey towards Sapa, keep these attractions in mind as opportunities to learn more about Vietnam's history and culture while indulging in some of its finest offerings.
In our next section, we'll provide tips for a successful journey so that you can make the most out of your adventure on this scenic route.
Tips For A Successful Trekking in Sapa Journey
Like a bird taking flight, embarking on a journey requires the perfect combination of preparation and spontaneity.
Before setting out on your adventure from Son La to Sapa, it's crucial to pack essentials such as warm clothing for chilly mountain nights and sturdy shoes for trekking through lush forests. Trust us when we say that proper packing can make or break your trip.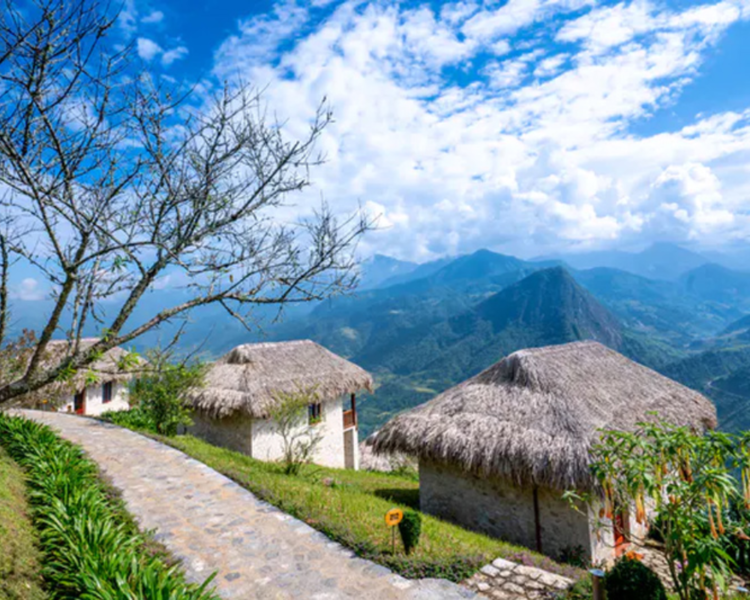 As you hit the open road, keep in mind that fuel stops may be few and far between. To avoid being stranded with an empty tank, plan by mapping out gas stations along your route.
Taking these small precautions will ensure a smooth ride and allow you to fully embrace the freedom of the open road. So pack smartly, fuel up wisely, and get ready for an unforgettable journey from Son La to Sapa!
The Best Way From Son La To Sapa Frequently Asked Questions
What Are The Cultural Highlights Of The Son La To Sapa Route?
As you journey from Son La to Sapa, be ready for an immersive cultural experience that showcases the rich tribal customs of Vietnam.
You will come across various ethnic groups such as Hmong, Dao, and Tay along the way. These communities have shaped their surroundings with unique architecture and dress styles that reflect their cultural influences.
Take a break at one of the many markets on your route where locals trade in handicrafts made using centuries-old techniques. Dive deeper into local traditions by staying overnight in homestays run by hospitable families who are more than happy to share their stories over home-cooked meals.
The beauty of this trip is not just the stunning scenery but also its ability to offer insight into some of Vietnam's most fascinating cultures.
Is It Possible To Rent A Car For The Journey?
You're in luck! Renting a car for the journey from Son La to Sapa is possible, but be wary of potential car rental scams. It's important to research reputable rental companies and read reviews before making a reservation.
Additionally, driving regulations may differ from what you're used to. Stay alert and follow traffic laws to ensure a safe trip. While renting a car provides flexibility, it's worth considering other transportation options such as hiring a driver or taking public transportation.
Regardless of your choice, the stunning scenery along this route will make for an unforgettable adventure. So go ahead and hit the road with confidence!
What Are Some Lesser-Known Stops Along The Way?
Discovering the lesser-known stops along the route from Son La to Sapa is a hidden gem waiting to be explored.
The journey takes you through winding roads surrounded by breathtaking rice paddies and lush greenery that will leave you in awe.
Along the way, immerse yourself in the charm of village life as you stop at quaint local markets and sample delicious street food.
Take time to explore hidden waterfalls or visit traditional Hmong villages where you can learn about their fascinating culture and way of life.
This journey promises an unforgettable adventure for those who seek freedom off the beaten path.
Are There Any Restrictions For Foreign Drivers On The Route?
Picture this: you're cruising along the winding roads from Son La to Sapa, taking in the stunning scenery of Northern Vietnam.
Suddenly, a police officer flags you down and starts speaking rapidly in Vietnamese about driving laws and road safety.
As a foreign driver, it's important to be aware of any restrictions on the route before embarking on your journey.
In Vietnam, foreigners are required to have an International Driving Permit (IDP) to legally operate a vehicle.
Additionally, wearing seatbelts is mandatory for both drivers and passengers.
It may seem like common sense, but accidents happen all too often on these treacherous mountain roads.
So buckle up, follow the rules of the road, and enjoy the freedom that comes with exploring this beautiful country by car.
What Are The Best Options For Food And Drink On The Journey?
When it comes to eating out on your journey, there are plenty of options available from Son La to Sapa. However, safety should always come first when driving through this scenic route.
Luckily, many roadside restaurants and cafes offer a delicious selection of local cuisine without compromising quality or hygiene standards. Whether you're stopping for a quick snack or looking for a more substantial meal, be sure to keep an eye out for places that prioritize safe food preparation practices.
With so much variety along the way, exploring new flavors while staying vigilant behind the wheel is all part of the adventure!
Conclusion
So, there you have it – the best way from Son La to Sapa! This journey is not just about getting from point A to point B; it's an adventure packed with cultural highlights and hidden gems. Imagine yourself driving through winding roads, surrounded by verdant rice fields and picturesque mountains.
You'll encounter friendly locals who will invite you to try delicious food and drinks that are unique to their region. It's like a treasure hunt where every stop reveals something new and exciting. Of course, renting a car is possible for this journey, but I highly recommend hiring a local guide who can show you some lesser-known stops along the way.
They can also help navigate any restrictions for foreign drivers on the route. In the end, this trip will leave you with unforgettable memories of Vietnam's diverse landscapes and rich culture.
So take off your shoes, put on your adventurous hat, and embrace all that Son La to Sapa has to offer!
Sapa 1 Day Tours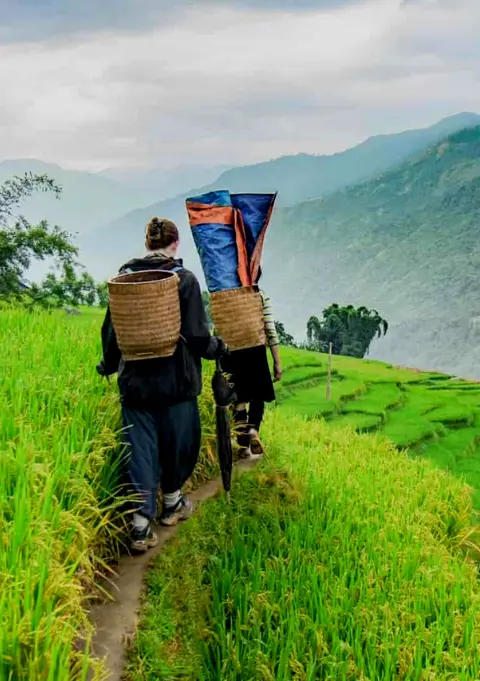 1 day experience
Moderate to challenging
Cultural immersion & active adventure
Rice fields, valleys & villages
​Private tours
Vegan-friendly
Sapa 2 Day Tours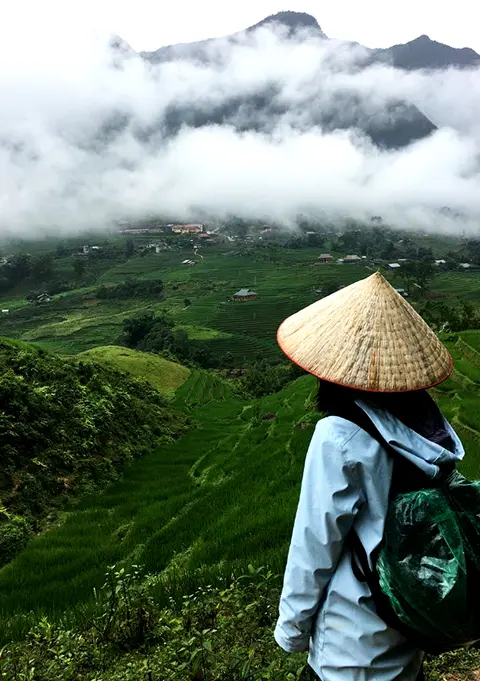 2 days 1 night experience
Moderate to challenging
Cultural immersion & active adventure
Mountains, valleys, rice fields and villages
​Private tours
Vegan-friendly
Sapa 3 Day Tours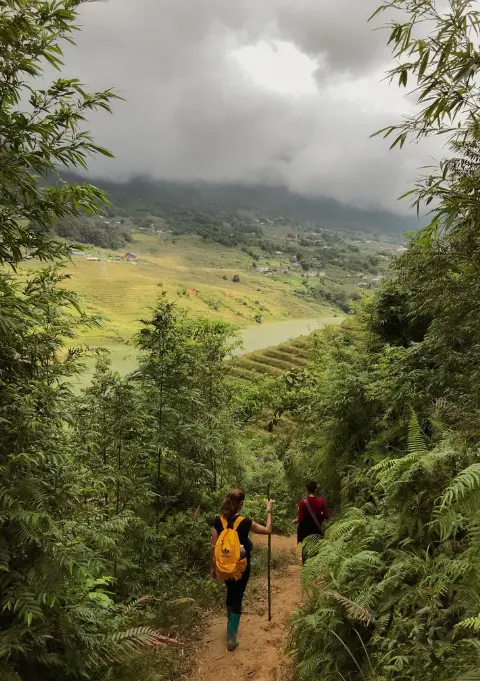 3 days 2 night experience
Moderate to challenging
Cultural immersion & active adventure
Mountains, valley, rice fields & villages
​Private tours
Vegan-friendly
Sapa 4 Day Tours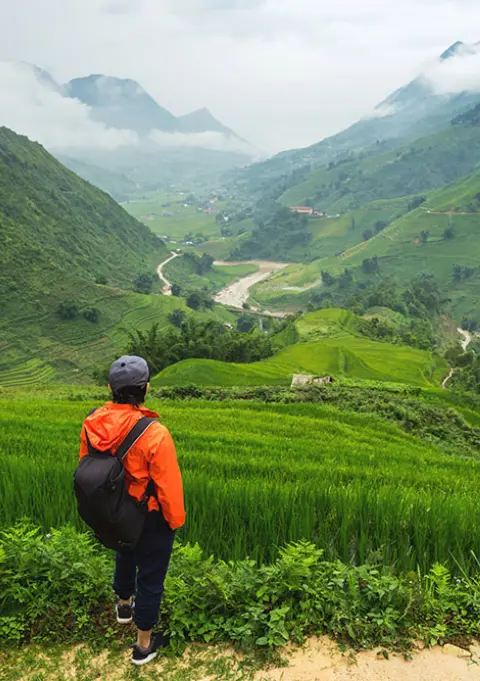 4 days 3 night experience
Moderate to challenging
Cultural immersion & active adventure
Mountains, valleys, rice fields & villages
​Private tours – Less Touristic
Vegan-friendly