Trekking in Sapa is one of the best ways to explore the tourist attractions and the natural landscape of the Northwest region of Vietnam. Here are some Sapa trekking stores and the items to prepare to make the trip more enjoyable and smooth!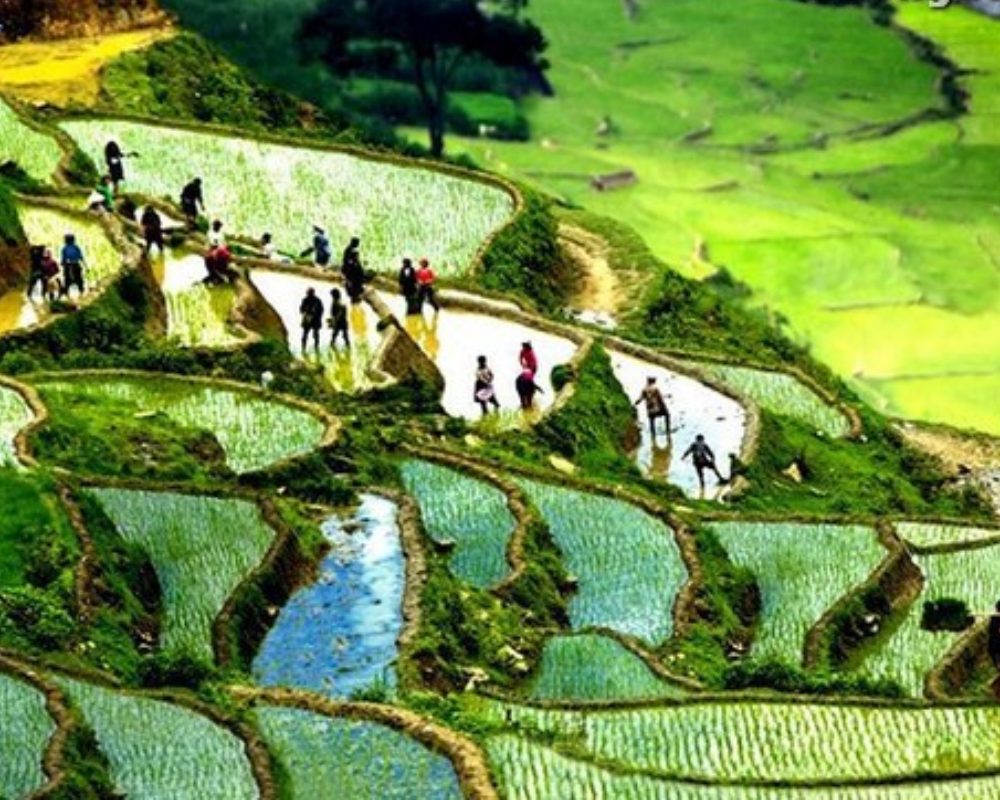 What to pack
To have a safe Sapa trekking trip, you must prepare the necessary items but not bring too much. Because the luggage is too heavy, it will make your trekking journey more tiring and difficult. Here are some essential things that you can refer to for your upcoming trekking trip: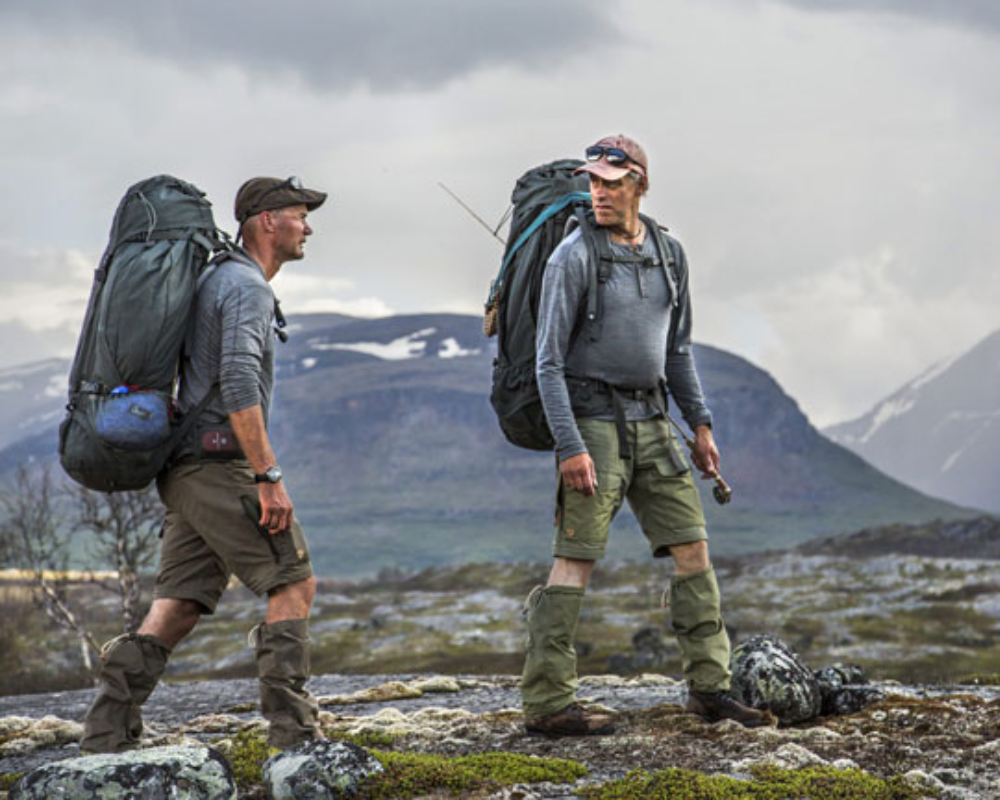 Money and necessary documents
Before each trip, you always have to pay attention to the money for the related documents. Because this is essential when you want to go to a new land. You need to refer to the experience of going to Sapa of those who went before to estimate the cost of going to Sapa.
That cost will include a bus ticket to Sapa, hotel room rental, motorbike rental (if any), expenses for sightseeing and entertainment, and entertainment shopping,… You have many costs you needome during your trip to Sapa, so plan carefully to ensure the money you bring with you and don't waste it.
Usually, people going to Sapa often bring about 4 to 5 million for three days to explore this highland town. Of course, you also need to have some money in your bank account; careful planning for the trip also helps you not to be in a hurry, being able to visit all the beautiful places without spending the right amount of money.
Going to Sapa, so staying in any hotel is something you need to pay attention to before coming here. Sapa has many resorts, hotels, motels, and homestays, from affordable to high-class, with many different prices for you to choose from. It would be best to read hotel reviews of guests who have stayed and book at least one week in advance to ensure your accommodation.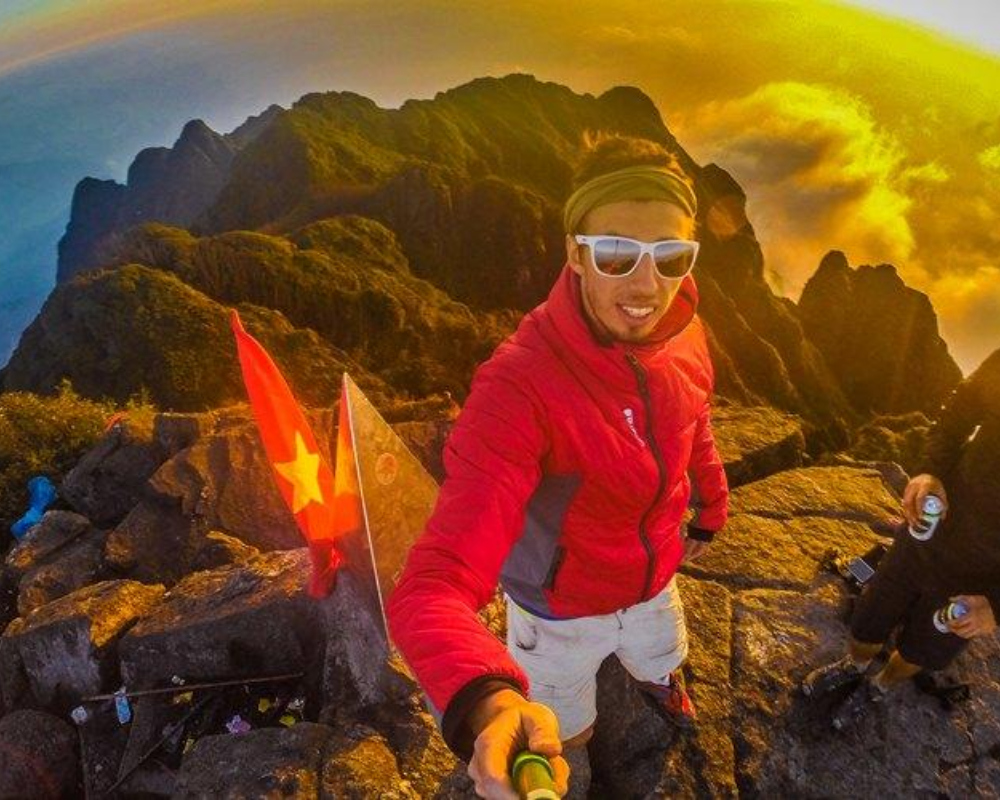 Sapa tourist map
There are undoubtedly many surprises for those coming to Sapa for the first time; a map of Sapa Lao Cai is essential. You can buy a paper map to know the most famous places in Sapa and decide where to go first and later.
Travel Backpack
Traveling to Sapa will require walking a lot so that a lightweight travel backpack will suit you. Departing from Hanoi, you can put your luggage in a large suitcase. But when visiting other tourist attractions, keep the necessary items in a bag or mini backpack.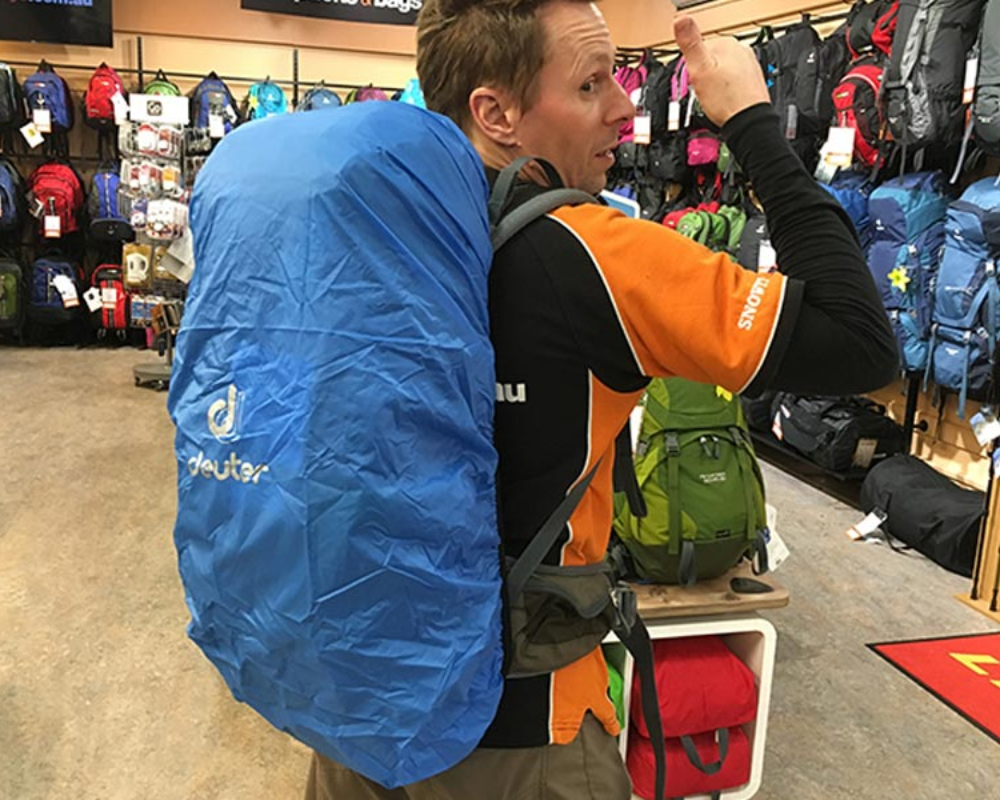 Some medicines
Wherever you travel, you must carry some essential medications with you. We will note some medicines you need to bring when traveling to Sapa:
+ Digestive Medicinerug, allergy
+ Painkiller
+ Medicine for flu, runny nose
+ Personal first aid kit or convenient bandana
+ Mosquito repellent spray
Umbrella/ raincoat
Sapa weather is not always sunny and dry. Especially if you come to Sapa around July or August, you can catch sudden rains in the Northwest mountains. So remember to bring a raincoat and umbrella (umbrella) to prevent Sapa weather.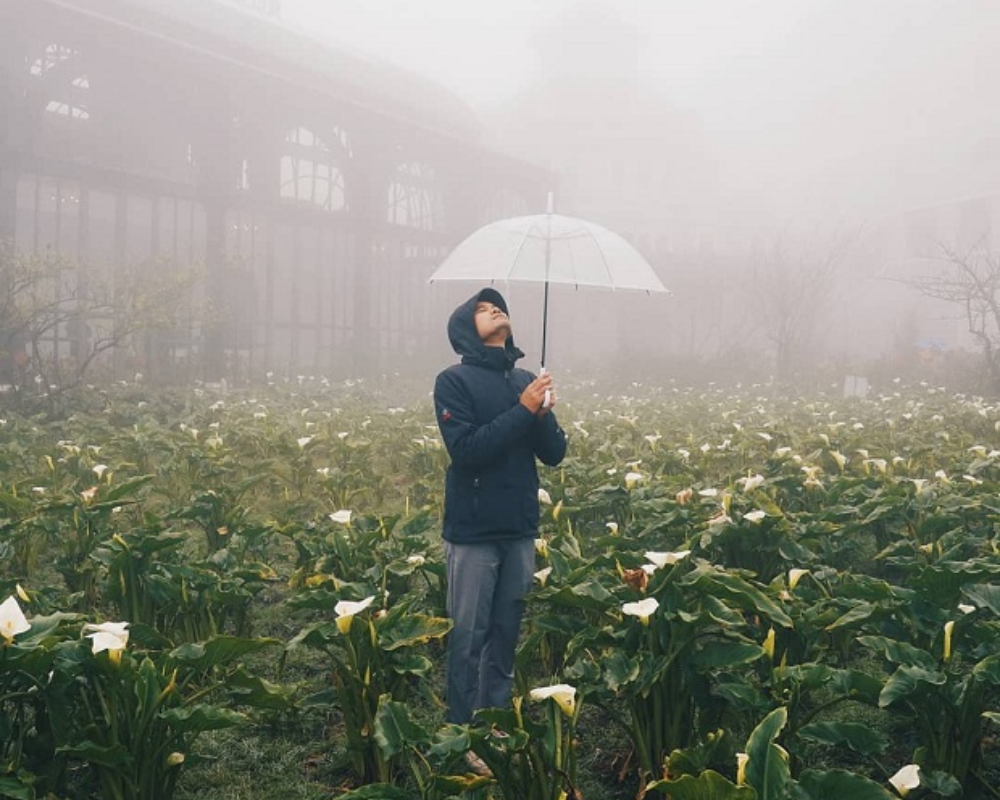 Electronic device
What to prepare to go to Sapa? When it comes to electronics, you probably think of mobile phones as our inseparable objects. The phone is increasingly essential, especially when traveling. You will probably take pictures with your phone if you don't have a camera.
Therefore, you should bring a backup charger to take pictures in Sapa comfortably. According to the schedule, if you spend a whole day exploring tourist attractions, you will not have a place to plug in the charger to continue using your phone to take pictures.
Some high-recommended Sapa trekking stores for your consideration
Sapa Trekking & Souvenir shop – The most Sapa trekking store
Address: 04 Xuan Vien, Sapa Town
Phone: +84373248668
In the center of Sapa town, the Sapa Trekking & Souvenir shop is very convenient for tourists to visit and buy souvenirs. This is a diverse and quality shopping address in the center of the mountain town. This place sells brocade products, essential oils, Sapa specialties, etc. There are also shoes and clothes from The North Face brand.
The store is large and spacious, so customers can comfortably look at and choose the right products. The price of souvenirs is also quite reasonable, from 1 – 40 USD depending on the dish, so many tourists love it. Therefore, the store has become a reliable shopping destination chosen by many tourists, especially international tourists.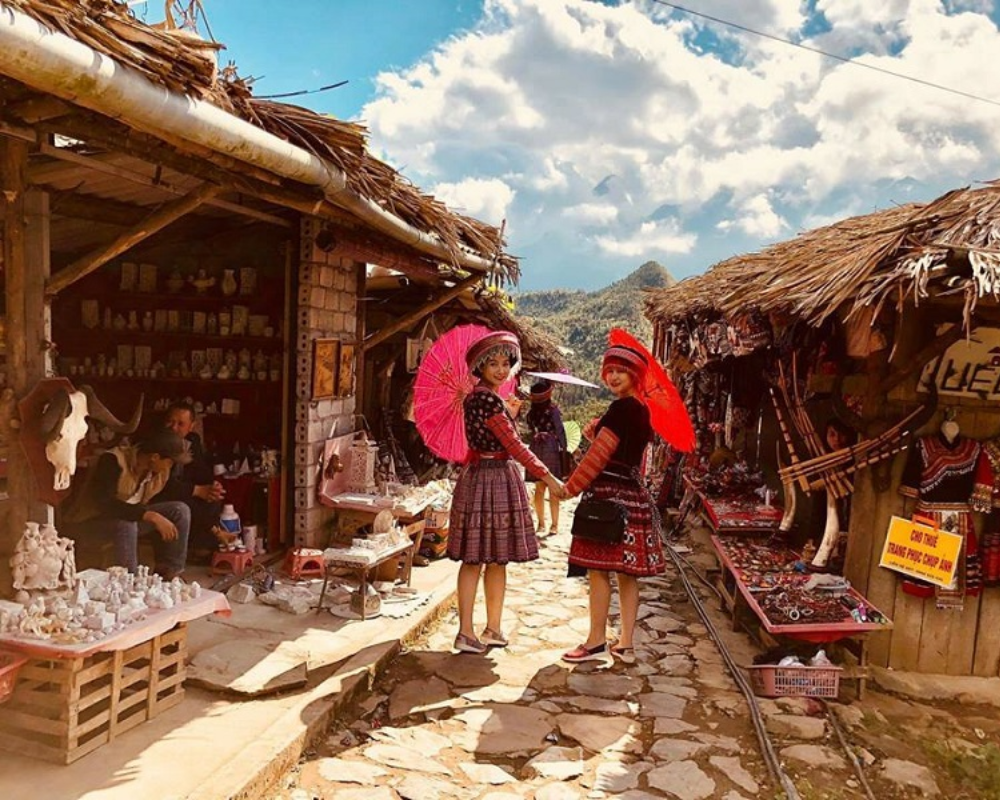 Trekking And Mini Shop
Address: 04 Thac Bac, Sapa Town
Phone: +84 382 629 112
This is an excellent place to rent an automatic bike at the lowest price. The price for renting a bike is about 3$ per day (from 6 am to 10 pm), whereas all the other shops around are 4 -5 USD. The owner renders excellent customer service. He is very polite and cheerful.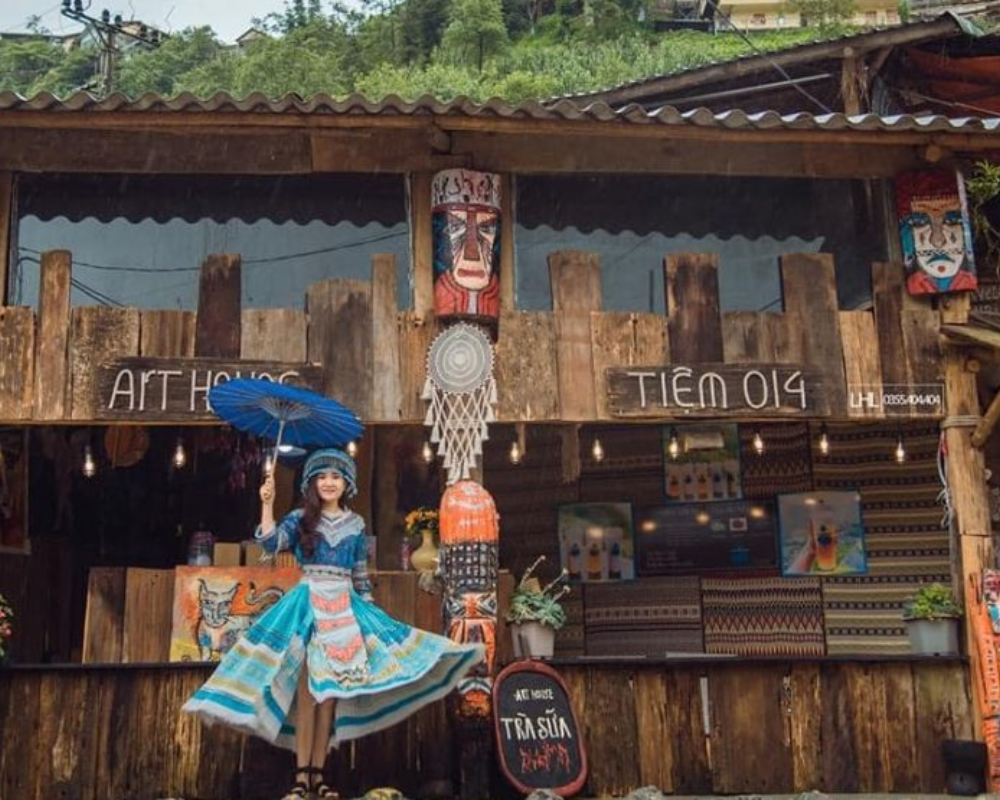 Some notes if you want to shop easily in Sapa
– You have some cash for yourself anytime, anywhere in Sapa.
– Should consider the item's price at many different stalls in the market and then decide to buy it; this tip will help you both accept the right gift and buy them at the most reasonable price.
– With naturally dried specialties, you should buy at reputable stores with transparent brands to buy yourself quality gifts without being mistakenly believed to be fake or unknown goods. Land.
– At the same time, you should learn about the price information and the characteristics of Sapa specialties to shop for quality products at the most reasonable price.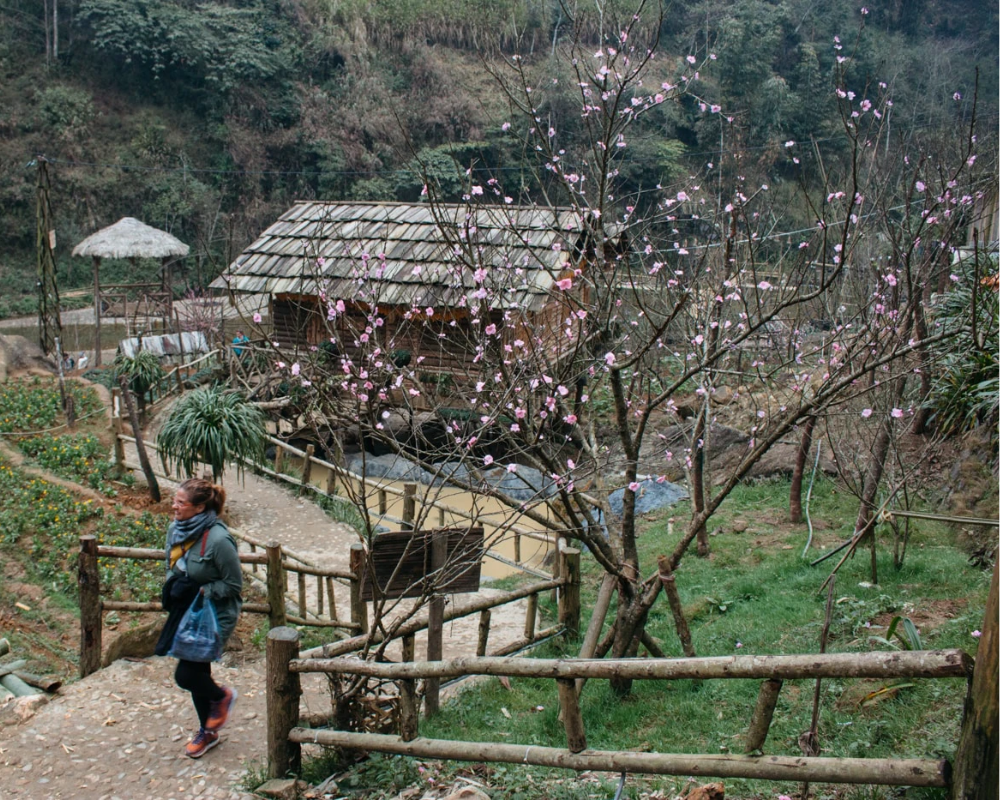 Hopefully, a few sharing of the Sapa trekking store from Trekkingtoursapa will help you quickly buy many exciting and impressive souvenirs. Each place will have different shopping characteristics, so be an intelligent consumer before deciding what to buy.
How Long Is The Trek In Sapa?
For trekking alone, it is recommended that one full day is enough. But if you don't want to miss an opportunity to discover a new lifestyle and unwind and experience the beauty of nature, then a 3-day-2-night trip will be perfect.
Is Sapa Trekking Difficult?
The difficulty of any trek or walk depends on the hilliness of the terrain and altitude. Most walking trips, tailored for moderately active people, cover gentle terrain at low altitudes, and many have optional shorter routes. One can also take breaks along the trails.