Welcome to the adventure of a lifetime! If you're looking for an escape from the hustle and bustle of everyday life, a Sapa overnight tour is just what you need. This excursion will take you deep into the heart of Vietnam's stunning countryside, where sprawling rice terraces meet towering mountains and vibrant local culture thrives.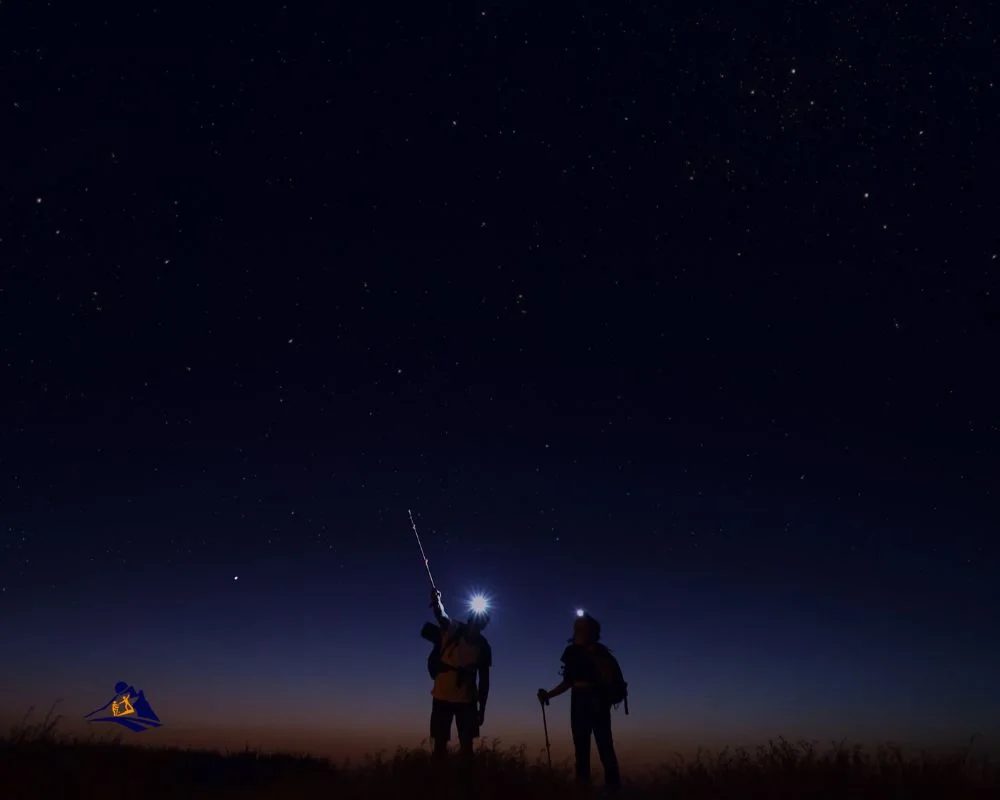 As soon as you arrive in Sapa, you'll feel a sense of freedom that can only come from being surrounded by nature's beauty. You'll have the chance to trek through the lush greenery of rice paddies and experience firsthand how locals cultivate these magnificent crops. Along the way, you'll learn about traditional farming methods passed down through generations and gain insight into Vietnamese culture that is impossible to find in any guidebook. And that's just the beginning! From shopping at bustling markets to tasting delicious local cuisine, your Sapa overnight tour promises endless opportunities to create unforgettable memories.
Trek Through Stunning Rice Terraces
Get ready to be amazed as you trek through some of the most breathtaking rice terraces you'll ever see! The Sapa overnight tour offers a unique opportunity to witness these stunning landscapes up close. As you make your way through the verdant fields, take some time to appreciate the intricate irrigation systems that have been in place for generations. You may even spot local farmers tending to their crops with care and precision.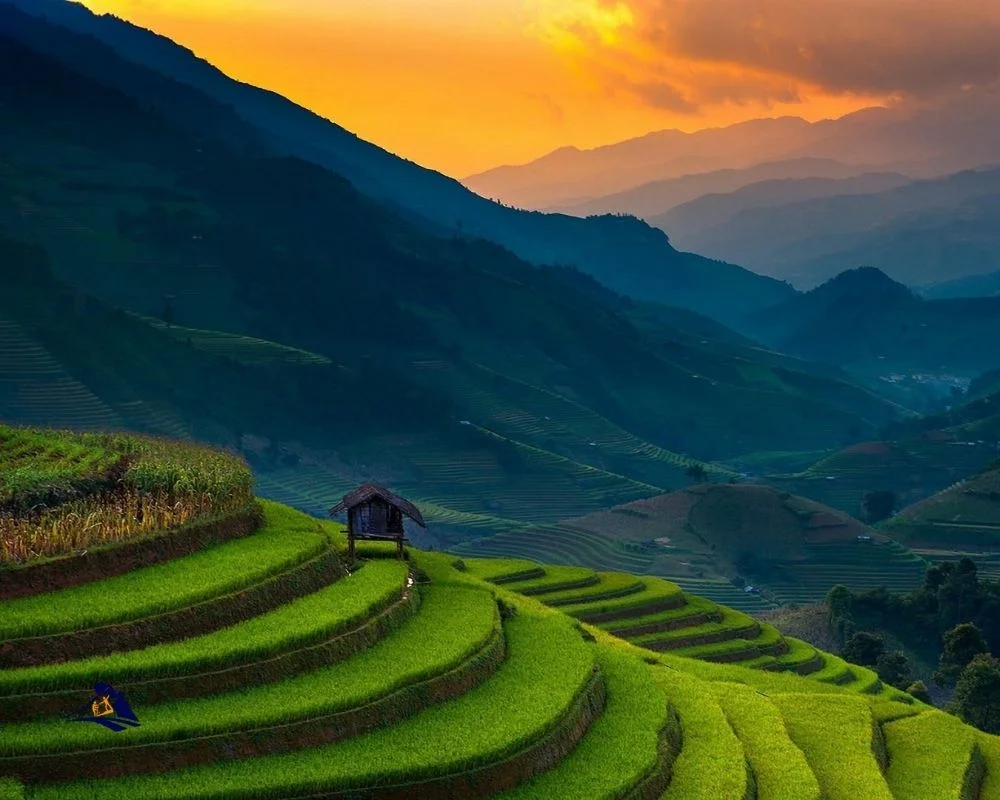 Don't forget your camera, as there are plenty of opportunities for incredible photographs along the way. As you traverse the undulating terrain, keep an eye out for interesting angles and perspectives that showcase the natural beauty of this area. However, it's important to be mindful of your ecological impact on this delicate ecosystem. Make sure to follow any guidelines provided by your guide and avoid trampling on any crops or disturbing wildlife habitats.
As you continue on your journey through Sapa, get ready to experience local Vietnamese culture in all its richness and diversity…
Experience Local Vietnamese Culture
Immerse yourself in the vibrant and authentic culture of Vietnam with experiences that will leave you feeling enriched and enlightened. One of the best ways to do this is through home stay accommodations. Spend a night in a traditional Vietnamese house, where you'll be welcomed by warm and friendly locals who are eager to share their way of life with you. You'll get to witness firsthand how they cook their meals, tend their crops, and go about their daily routines. And if you're lucky, you might even get to participate in some of these activities yourself!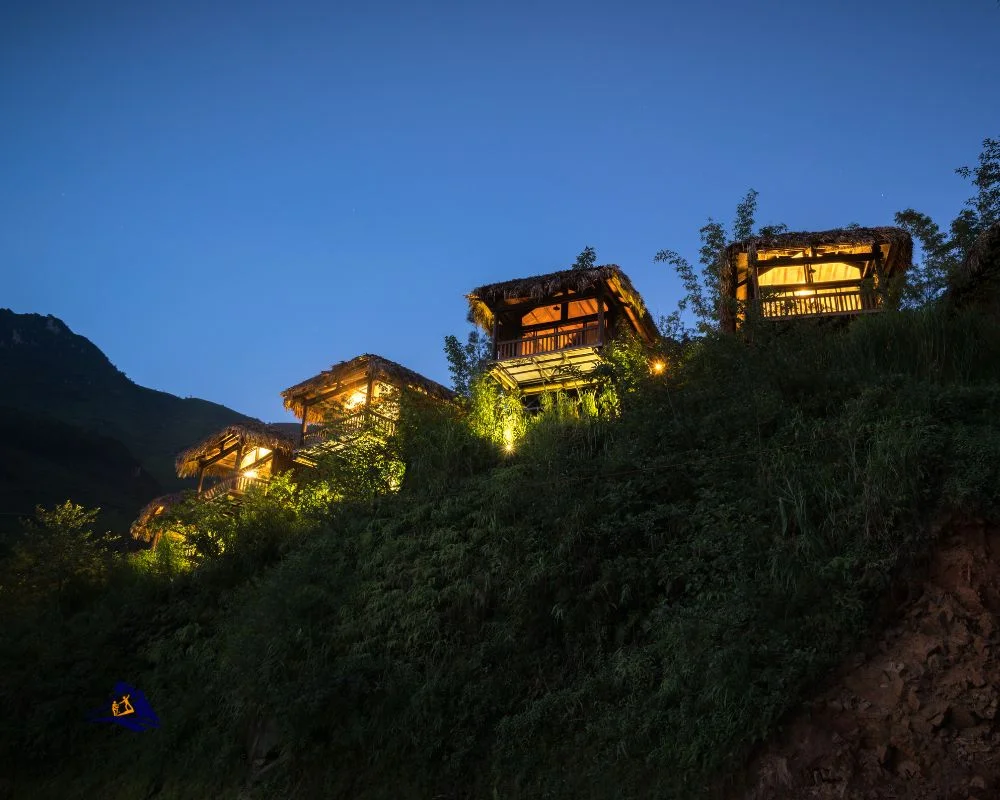 To truly embrace Vietnamese culture, consider trying on some traditional clothing during your stay. The ao dai is a long dress that's worn by women, while men often wear loose-fitting trousers called phong bao. Wearing these garments will not only give you a sense of what it feels like to be fully immersed in the local culture but also make for great photo opportunities. Other cultural experiences include learning how to make rice paper or weaving baskets from bamboo – all skills that have been passed down through generations.
As you bid farewell to your new friends at the homestay, get ready for more exciting adventures as we move on to our next destination: Bac Ha Market. Here, we'll explore one of the most colorful and bustling markets in Vietnam where you can shop for traditional handicrafts made by local artisans.
Sapa 1 Day Tours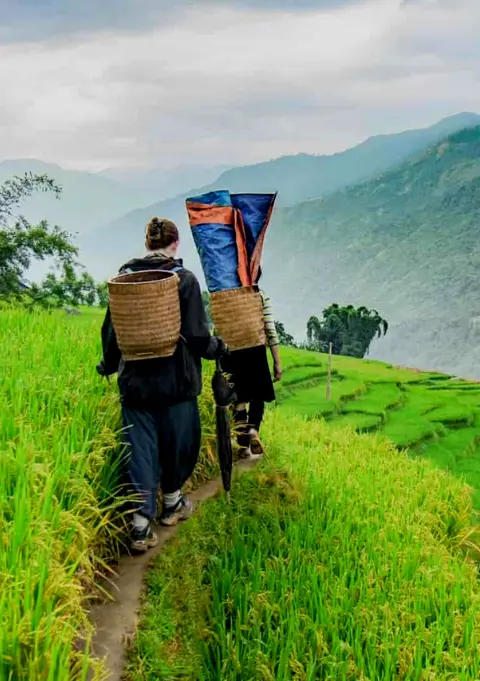 1 day experience
Moderate to challenging
Cultural immersion & active adventure
Rice fields, valleys & villages
​Private tours
Vegan-friendly
Sapa 2 Day Tours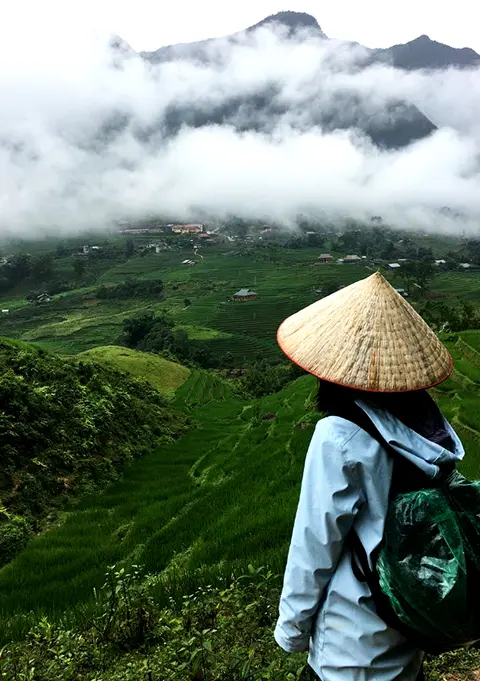 2 days 1 night experience
Moderate to challenging
Cultural immersion & active adventure
Mountains, valleys, rice fields and villages
​Private tours
Vegan-friendly
Sapa 3 Day Tours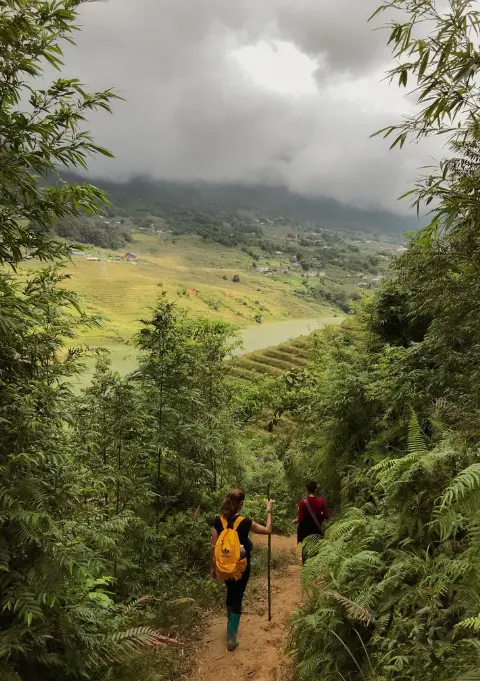 3 days 2 night experience
Moderate to challenging
Cultural immersion & active adventure
Mountains, valley, rice fields & villages
​Private tours
Vegan-friendly
Sapa 4 Day Tours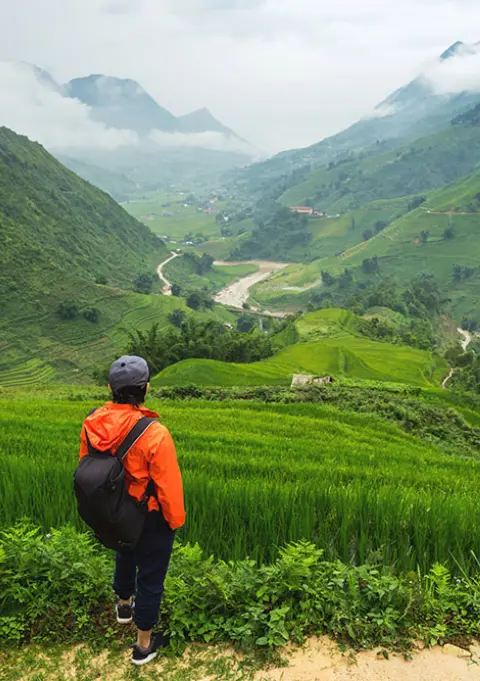 4 days 3 night experience
Moderate to challenging
Cultural immersion & active adventure
Mountains, valleys, rice fields & villages
​Private tours – Less Touristic
Vegan-friendly
Shop for Traditional Handicrafts at Bac Ha Market
You won't want to miss out on exploring Bac Ha Market, where you can browse and buy traditional handicrafts made by local artisans. This bustling market is located in the heart of the mountainous Bac Ha district, which is home to many ethnic minority groups with rich cultural traditions. Here, you can find everything from handmade clothing and jewelry to colorful woven baskets and pottery.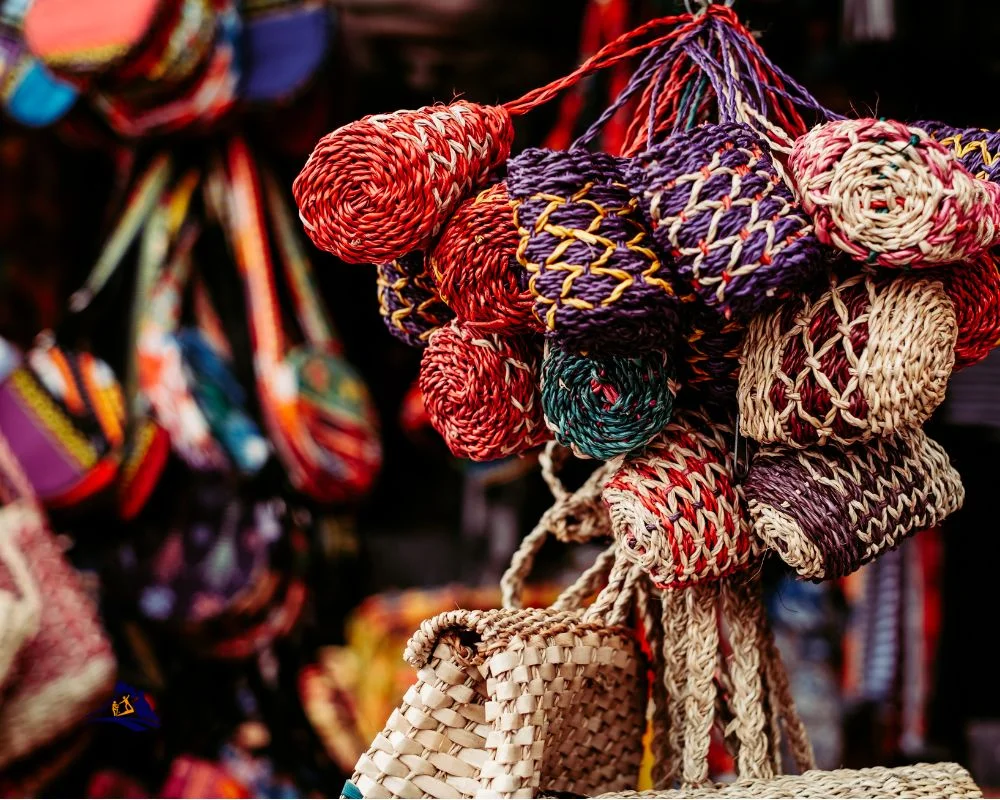 One of the best parts about shopping at Bac Ha Market is that you have the opportunity to negotiate prices with vendors. Haggling over prices is a common practice in Vietnamese markets, so don't be afraid to try your hand at bargaining. Additionally, many of the products sold here have cultural significance and are deeply rooted in local traditions. By purchasing these items, you not only support local artists but also gain a deeper appreciation for the unique culture of this region. As you explore Bac Ha Market and shop for treasures, keep in mind that tasting delicious local cuisine is just around the corner!
Taste Delicious Local Cuisine
Don't miss out on experiencing the mouth-watering flavors of local cuisine at Bac Ha Market! This is a must-do activity when you go on an overnight tour in Sapa. The market offers a wide range of dishes that will surely satisfy your taste buds. From pho, banh mi, and spring rolls to grilled meats and vegetables, there's something for everyone!
Aside from tasting the food, you can also join cooking classes and food tours to learn more about how these delicious meals are made. You'll get to see firsthand how locals prepare their dishes using traditional techniques and ingredients. Plus, this is a great opportunity to take home some recipes and impress your friends with your newfound cooking skills! Now that you've satisfied your hunger, it's time to enjoy breathtaking views of the mountains as we head towards our next destination.
Enjoy Breathtaking Views of the Mountains
As we journey further into the heart of Sapa, you will be greeted by an awe-inspiring landscape of majestic mountains and lush greenery. Take a deep breath and let yourself be swept away by the natural beauty that surrounds you. The mountain exploration experience is truly unforgettable, with scenic photography spots that are perfect for capturing those picture-perfect moments.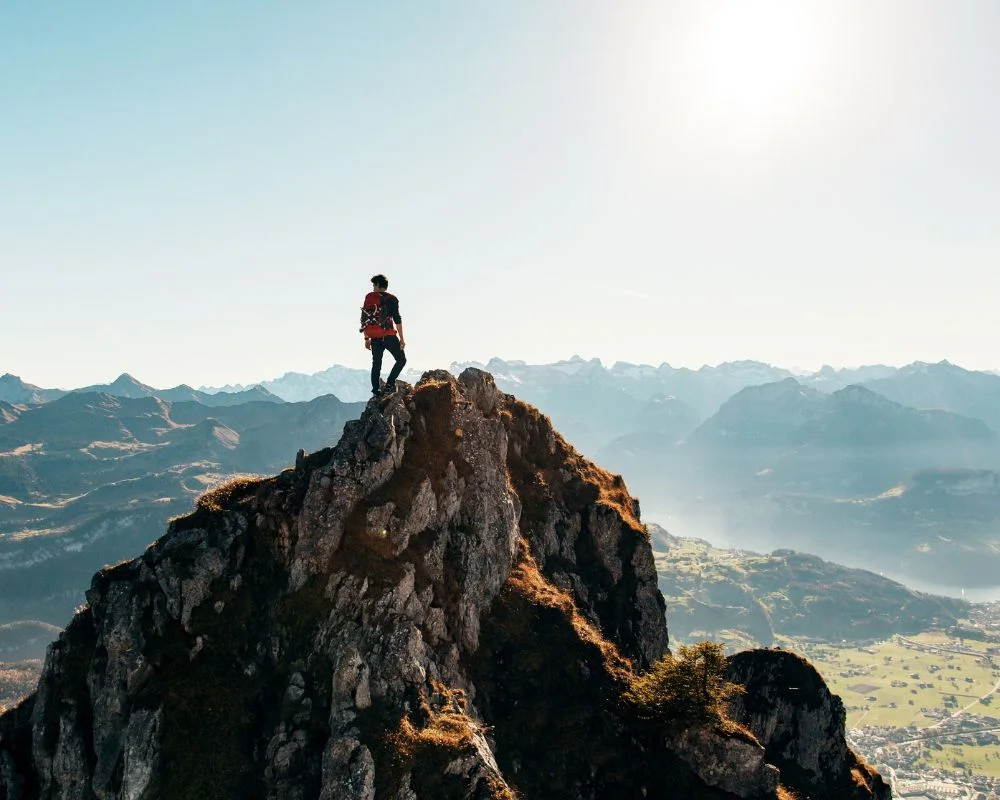 The views from atop these towering peaks are nothing short of breathtaking, with sweeping vistas that stretch as far as the eye can see. Whether you're an avid hiker or simply looking to take in some fresh air, the Sapa overnight tour promises to deliver a memorable mountain adventure like no other. So come along and make lasting memories with an unforgettable adventure!
Make Lasting Memories with an Unforgettable Adventure
Get ready for an unforgettable adventure that will leave you with lasting memories to cherish. When you book a sapa overnight tour, you are signing up for a series of outdoor activities and bonding experiences that will take your breath away. From hiking through lush green forests to visiting local villages and learning about their way of life, every moment of this tour is designed to be an adventure.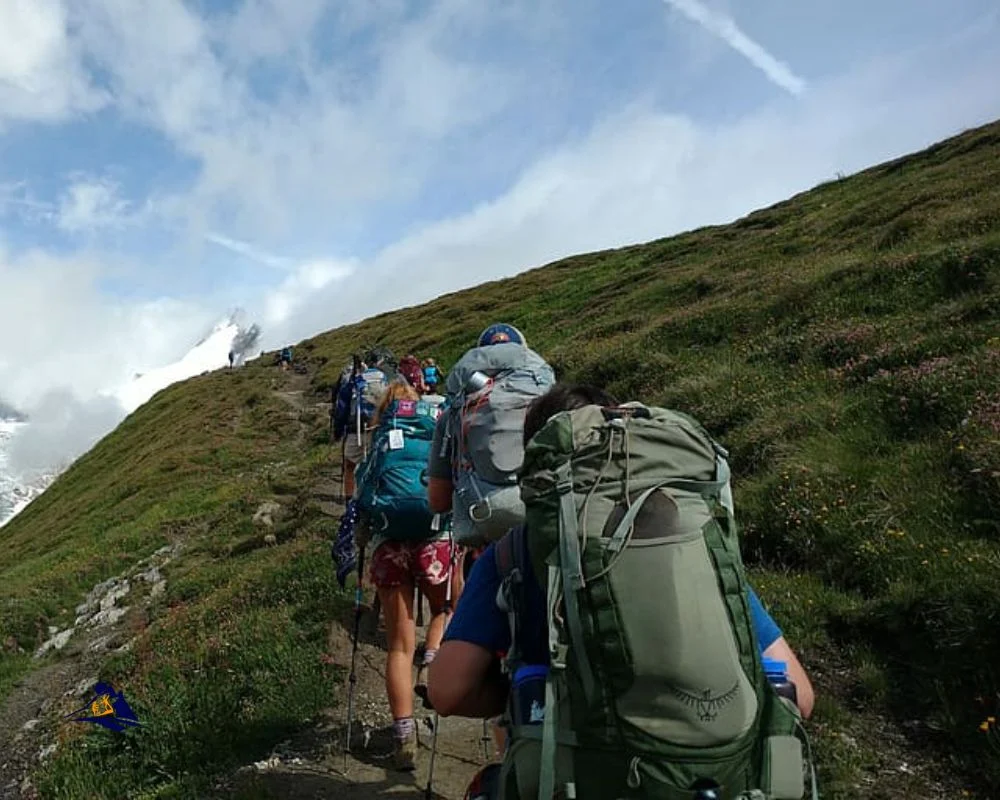 Imagine waking up to the sound of birds chirping and the sun slowly rising over the mountains. You step out of your cozy homestay, breathe in the fresh mountain air, and get ready for another day filled with excitement. You might find yourself trekking through rice fields or crossing bamboo bridges as you explore the stunning landscape around you. And at night, gather around a campfire with your fellow travelers, sharing stories and creating memories that will last a lifetime. With so many opportunities for adventure and connection, a sapa overnight tour is truly an experience not to be missed.
Sapa Overnight Tour Frequently Asked Questions
What is the best time of year to go on a Sapa overnight tour?
If you're looking to explore the beautiful mountainous landscapes of Vietnam, it's important to choose the best season for your trip. The best season for exploring Northern Vietnam is typically from September to November, and from March to May. During these months, the weather conditions are mild and pleasant with less rainfall. The temperature also tends to be more comfortable during this time of year, making outdoor activities more enjoyable. However, keep in mind that Sapa overnight tours can vary depending on what you hope to experience. So make sure you do your research ahead of time and plan accordingly!
Is there a minimum level of fitness required for the trek through the rice terraces?
Before embarking on a trek through the stunning rice terraces of Sapa, it's important to consider the fitness requirements and difficulty level involved. While there is no specific minimum level of fitness required, it's important to be in reasonably good health and physical condition. The trek involves walking for several hours each day over steep and uneven terrain, which can be challenging for those who are not used to such activity. However, with adequate preparation and a positive attitude, almost anyone can successfully complete the trek and enjoy the breathtaking scenery along the way. It's also worth noting that tour operators typically offer different levels of difficulty for their treks, so be sure to choose one that suits your abilities and preferences.
Are there any cultural customs or etiquette tips to keep in mind when interacting with locals?
When interacting with locals in Sapa, there are a few cultural customs and etiquette tips to keep in mind. Firstly, traditional attire is highly valued and respected, so it's important to dress appropriately when visiting villages. Secondly, greetings and gestures play an important role in communication – a smile goes a long way! When meeting someone for the first time, it's common to shake hands or nod your head as a sign of respect. Additionally, showing interest in the local culture through asking questions or participating in traditional activities can help foster positive relationships with the community. Remembering these simple tips can go a long way towards creating meaningful connections during your visit to Sapa.
What kind of traditional handicrafts can be found at Bac Ha Market?
When wandering through the bustling Bac Ha Market, you'll find an array of traditional handicrafts crafted by local artisans. One must-see feature is the intricate embroidery techniques showcased in Hmong textiles. The vibrant colors and detailed patterns are truly mesmerizing. You can find a variety of items from purses and clothing to blankets and wall hangings. It's easy to get lost in the beauty of these handmade treasures, each one telling a unique story of the Hmong culture. So take your time, absorb the atmosphere, and discover something special at Bac Ha Market.
Can the tour be customized to include specific activities or destinations?
Are you looking for a tour that can be tailored to your interests? Look no further than the customization options available with our tours. With a personalized itinerary, you can choose specific activities and destinations that align with your preferences. Whether you want to focus on cultural experiences or outdoor adventures, we can work with you to create the perfect itinerary. Don't settle for a one-size-fits-all tour when you can have a truly unique and unforgettable experience with us.
Conclusion
So, you're considering an overnight tour of Sapa? Well, let me tell you, it's one of the best decisions you'll ever make. This adventure will take you through stunning rice terraces and give you a chance to experience local Vietnamese culture like never before.
You'll have the opportunity to shop for traditional handicrafts at Bac Ha Market and taste delicious local cuisine. And don't forget about the breathtaking views of the mountains that will leave lasting memories. So what are you waiting for? Book your Sapa overnight tour today and prepare yourself for an unforgettable journey that is sure to leave you speechless!
Sapa 1 Day Tours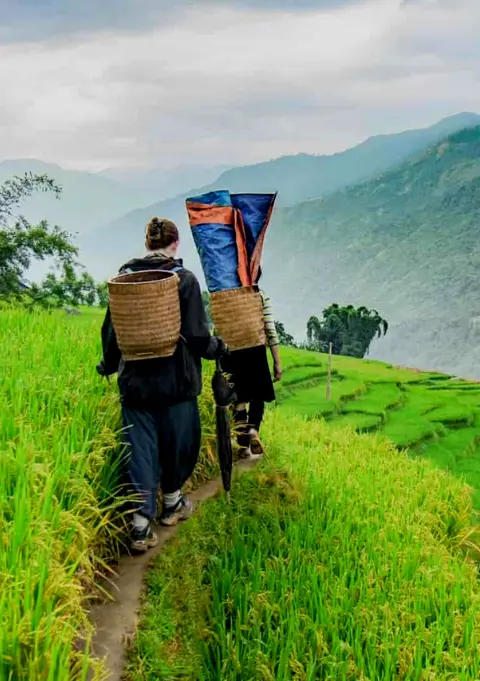 1 day experience
Moderate to challenging
Cultural immersion & active adventure
Rice fields, valleys & villages
​Private tours
Vegan-friendly
Sapa 2 Day Tours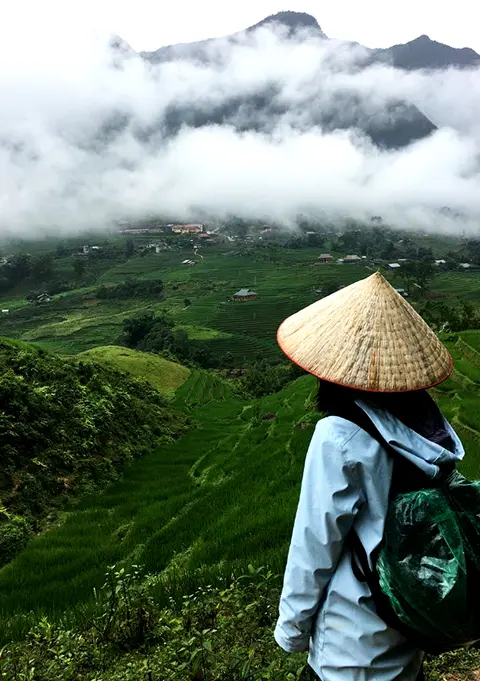 2 days 1 night experience
Moderate to challenging
Cultural immersion & active adventure
Mountains, valleys, rice fields and villages
​Private tours
Vegan-friendly
Sapa 3 Day Tours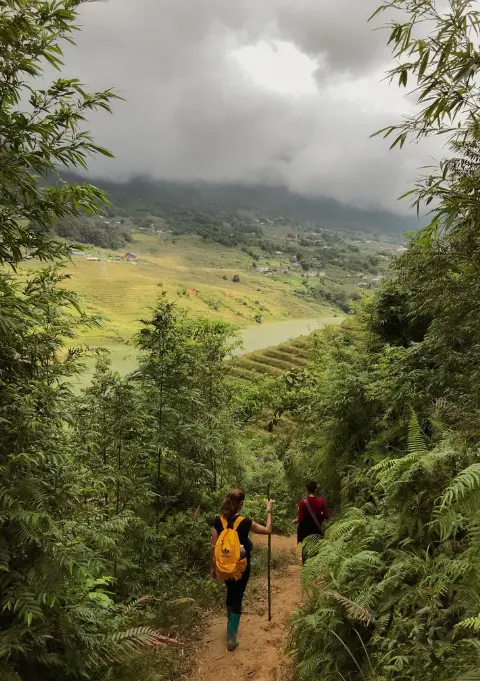 3 days 2 night experience
Moderate to challenging
Cultural immersion & active adventure
Mountains, valley, rice fields & villages
​Private tours
Vegan-friendly
Sapa 4 Day Tours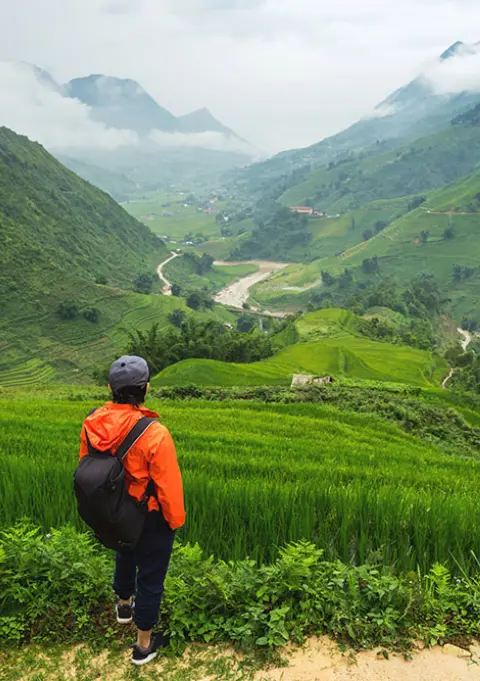 4 days 3 night experience
Moderate to challenging
Cultural immersion & active adventure
Mountains, valleys, rice fields & villages
​Private tours – Less Touristic
Vegan-friendly