Recently updated on May 22nd, 2023 at 09:06 pm
Fansipan Snow: A mesmerizing experience that will bring you to a place of pure bliss. Have you ever dreamed of being taken away from the hustle and bustle of everyday life and into nature's wild embrace? Fansipan Snow is here to make your dreams come true.
This snow-capped mountain range in Vietnam offers an unforgettable adventure for those seeking freedom and beauty, allowing them to take in stunning views with their own eyes. Whether you are looking for a thrilling hike or just want to relax by the fire, Fansipan Snow has something for everyone. Its crystalline white blanket of powdery snow provides a tranquil backdrop for any activity you choose.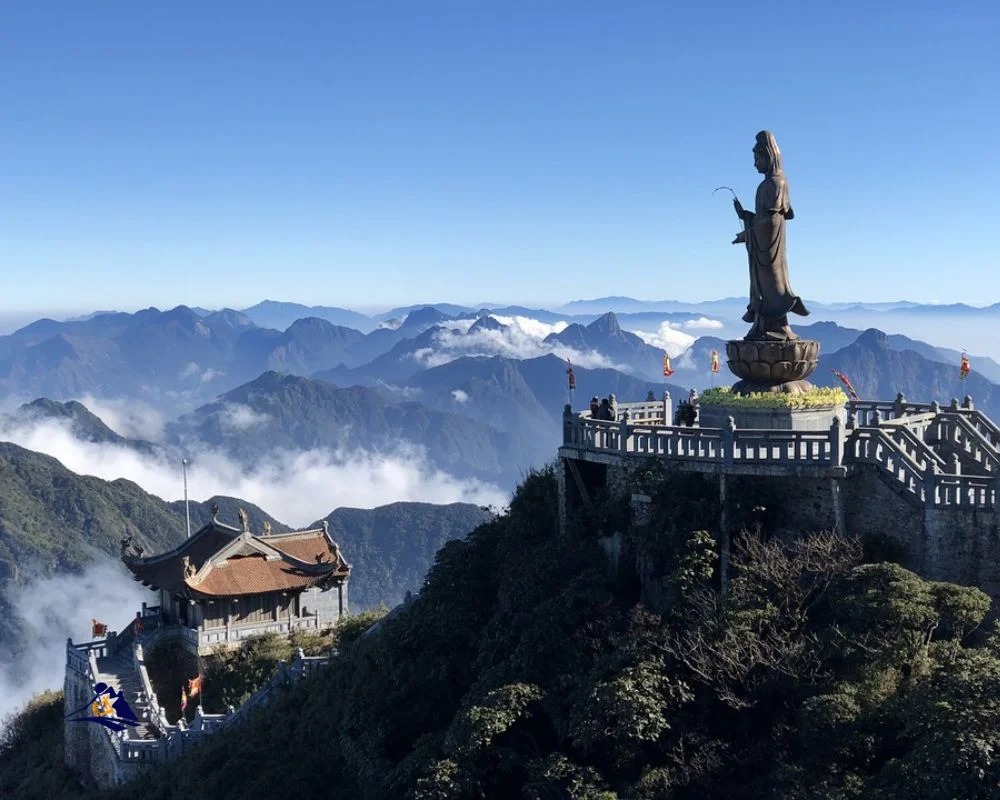 For those wanting more than just sightseeing, there are plenty of activities at Fansipan Snow! From skiing and tubing down its slopes, ice climbing up its peaks, or simply exploring the area on foot — this amazing destination promises a unique outdoor experience like no other. So if you're ready to break free from your routine then head over to Fansipan Snow today!
Location Of Fansipan Mountain
Fansipan, or Phan Xi Păng in Vietnamese, is the highest mountain peak of Indochina. Located in northern Vietnam near the city of Sapa, it rises 3138 meters above sea level and towers over its surrounding landscape. This majestic mountain has become a popular destination for adventurers and thrill-seekers looking to experience an unforgettable challenge.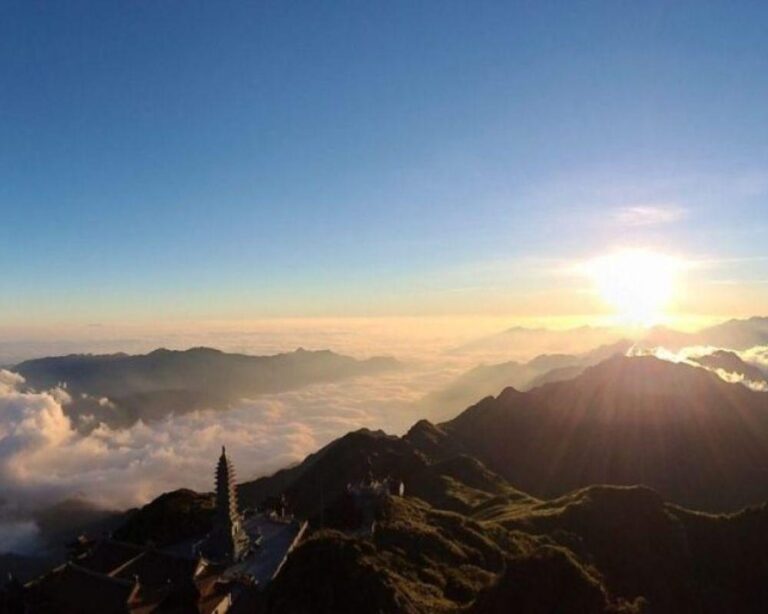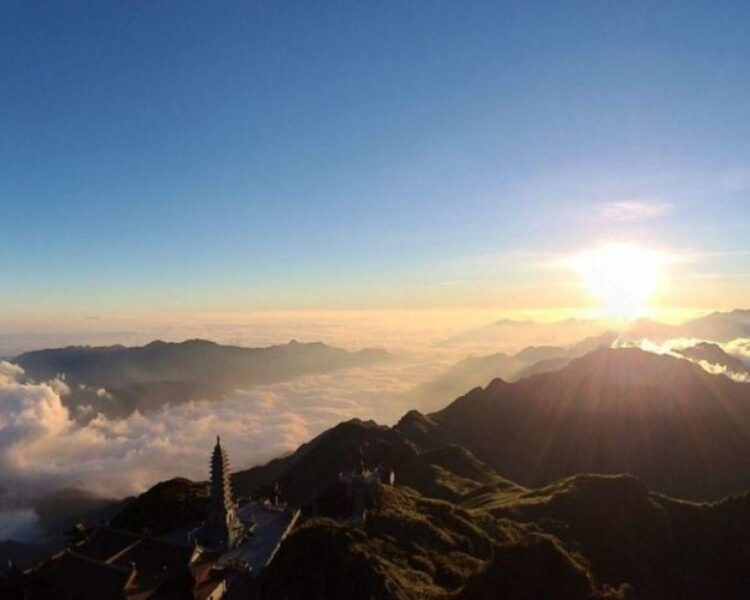 The journey up Fansipan begins with a train ride from Hanoi to Lao Cai station followed by a 4WD car trip from Sa Pa town to Tram Ton Pass located at 2200 meters elevation. From here, you can take the cable car or hike the rest of the way up the winding paths that lead through lush rainforest vegetation. The summit offers spectacular views of the valleys below and nearby villages inhabited by ethnic minorities like Black Hmong, Red Dao, and Giay people who still practice traditional customs such as weaving clothes out of hemp fibers.
Atop Fansipan, there are numerous pagodas dedicated to ancient gods which add to the mystical atmosphere of this incredible place. It's no wonder why so many visitors flock here every year – it truly is an awe-inspiring experience! Its unique location, weather, and climate conditions make it ideal for enjoying snow during winter months making Fansipan one of Asia's most sought-after destinations for skiing and snowboarding enthusiasts alike.
Fansipan Weather And Climate Conditions
For those seeking a winter getaway in the snow, Fansipan Mountain is an ideal destination. Located in Lao Cai province of Vietnam, its weather and climate conditions offer some of the best opportunities for winter activities such as skiing and snowboarding. To understand what to expect when visiting this mountain paradise, it's important to look at seasonal forecasts, climate data, and other related factors.
Take John Doe as an example; he visited Fansipan Mountain in January expecting abundant snowfall but was met with temperatures that never dropped below 10°C (50°F). This kind of weather is quite typical for the area because average winter temperatures remain above freezing point throughout most of the December to February period. While there have been occasional short-lived cold spells providing enough time for light dustings of snow over higher elevations, substantial snowfall amounts are almost unheard of here.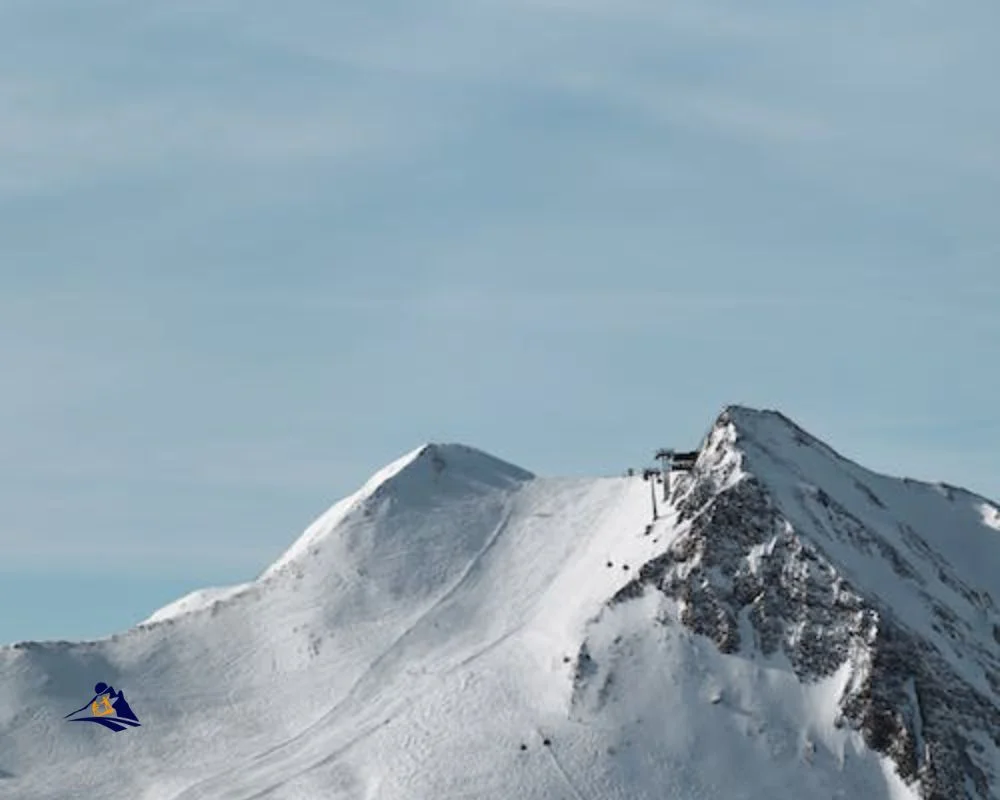 The same can be said about rainfall averages which tend to lean towards dryer months from November through April with occasional thunderstorms in May/June. All this means if you're looking for a white Christmas experience or deep powder turns then Fansipan Mountain may not be your first choice – but don't let this discourage you! With careful planning and monitoring of local weather forecasts and climate data, one can still have great experiences on Fansipan any season of the year.
As such, determining the best time to visit depends largely on individual preferences whether they prefer warmer days perfect for hikes up the mountain or colder ones where one can enjoy their favorite winter sports activity without having to worry about melting snow too soon.
Best Time To Visit For Snowfall
For those seeking the perfect snowfall season to experience Fansipan Peak, there are several things to consider. Mountain weather is highly unpredictable and conditions can change quickly. To get the most out of your trip, it's best to visit during optimal conditions for a chance at prime snowfall.
The best time to visit Fansipan peak for a memorable winter experience is typically mid-December through early March. During this period, you'll find average temperatures ranging from -4°C (25°F) to 4°C (40°F). This range provides the ideal environment for fresh powdery snow that makes Fansipan especially attractive for skiing and other snow activities. The mountain also usually sees plenty of sunshine in these months, providing bright days with clear views of the surrounding landscape.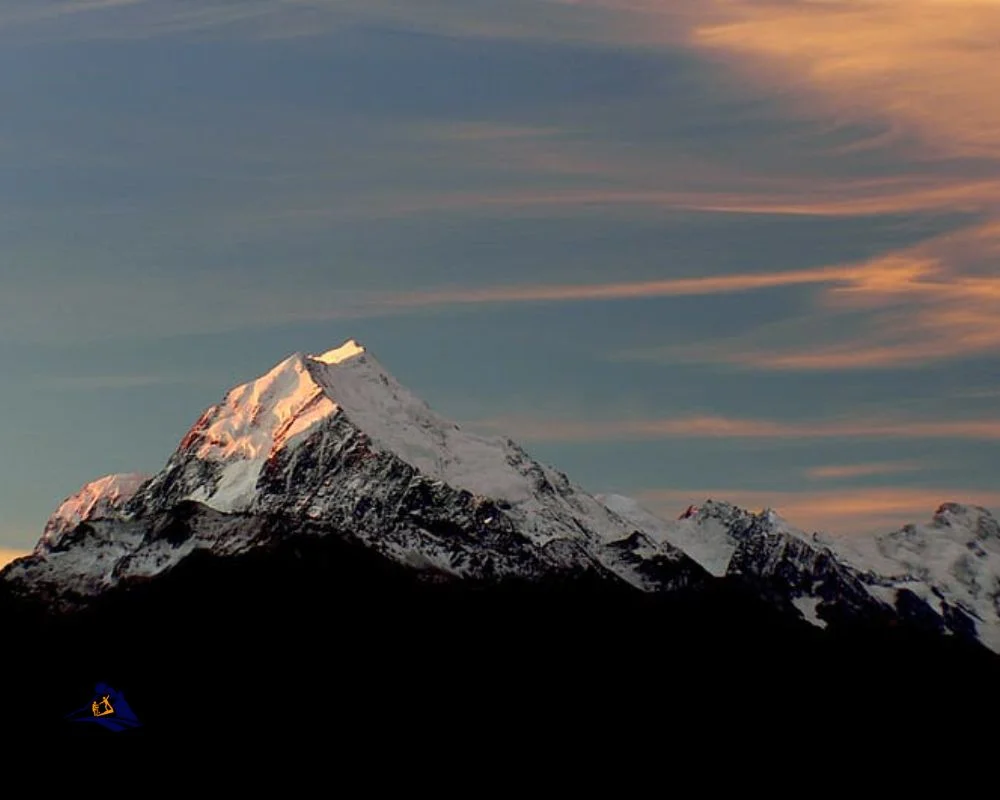 When considering where on Fansipan Peak to go, keep in mind that higher elevations tend to receive more consistent amounts of snow than lower ones due to cold air pooling near the top. So if you're looking for guaranteed whiteouts throughout your stay, aim for an altitude above 2000 meters (6500 feet). That way you can make sure that no matter when you arrive, you won't be disappointed by unexpected warm spells or a lack of fresh powder!
With its mix of cold temperatures and sunny skies, visiting during this window offers visitors their best bet at making the most of their Fansipan journey while creating lasting memories they'll never forget. Ready to explore what else awaits? Let's take a look at some fun snow activities available on Fansipan Mountain!
Snow Activities Available On Fansipan Mountain
Fansipan Mountain offers an array of thrilling snow activities for winter adventurers. From skiing to sledding and everything in between, Fansipan is the perfect destination for a snowy getaway. Here's what you can do:
Skiing: With a variety of trails ranging from beginner to expert levels, there's something for everyone who wants to hit the slopes on Fansipan.
Snowshoeing: Explore the mountain with ease by strapping on some snowshoes and trekking through the powdery white landscape.
Snowboarding: Whether you're a beginner or a pro, you'll find plenty of terrain parks and runs that cater to all skill levels.
Sledding: For those looking for a more relaxed experience, tubing or sledding down one of the many hills on Fansipan is just as fun – if not more!
Snowmobiling: Take your adventure up another notch by zooming around the mountain on a snowmobile. Experienced operators are available to help guide you along your journey.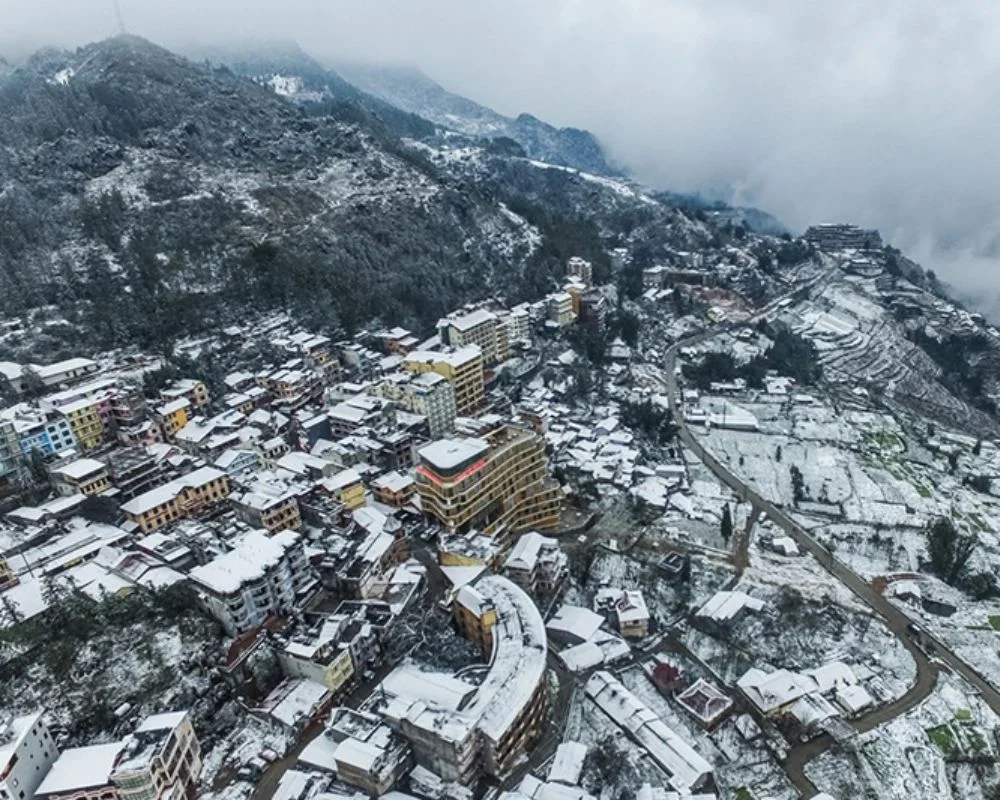 If you want even more thrills, try night skiing under the stars or take part in one of the organized competitions hosted at Fansipan throughout the winter season. There's no shortage of exciting things to do here; whether it be alone or with family and friends, come explore all that this epic mountain has to offer! Looking for somewhere to stay? Accommodations nearby provide easy access so you can make sure every second spent in this amazing place counts.
Accommodations Nearby
Accommodations near Fansipan Snow are as varied and beautiful as the snow itself – from cozy mountain retreats to luxurious lodges, guesthouses, and chalets. Whether you're looking for budget accommodation or an exclusive snow-chalet experience, there will be something that fits your needs perfectly.
For those wanting the ultimate in luxury and relaxation on their next Fansipan snow adventure, nearby resorts offer world-class amenities with elegant décor. From hot tubs cuddled up against mountainsides to heated pools beneath starry skies – these accommodations provide comfort and tranquility after a long day of skiing or sledding.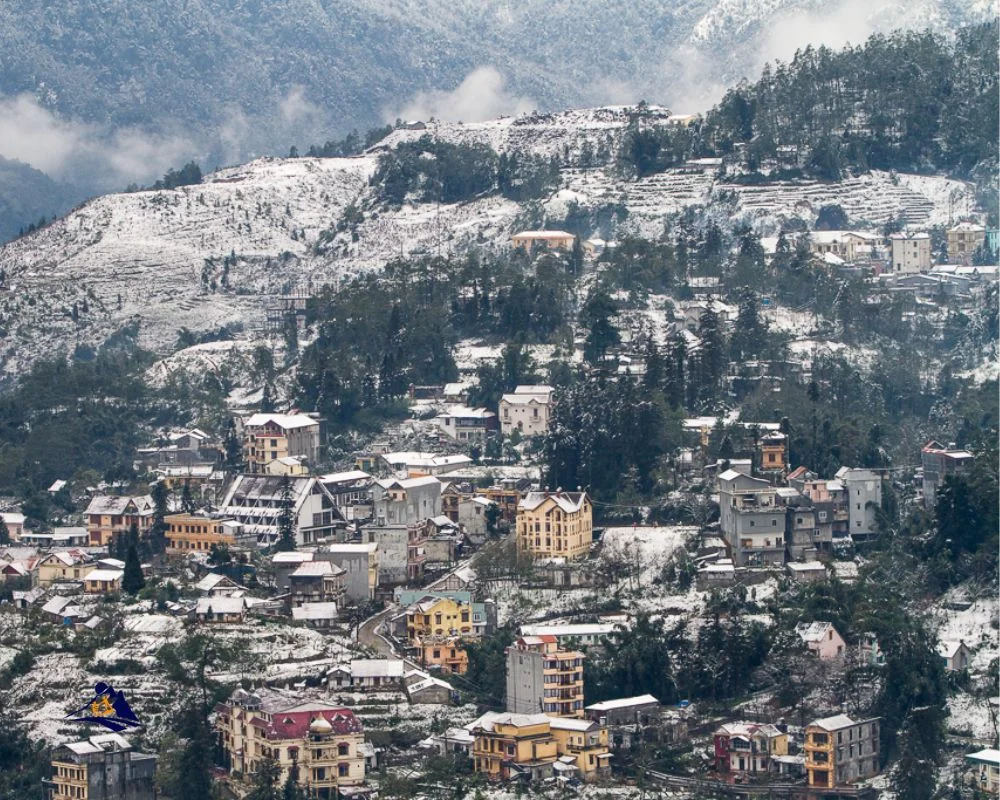 It doesn't matter if you're traveling solo or with family; There is no shortage of options when it comes to lodging near Fansipan Snow. Choose between secluded cabins tucked away in lush forests, beachfront bungalows offering stunning views over the lake, or city rentals right in the heart of downtown– all just minutes away from trails leading into some of nature's finest winter wonders. No matter what type of vacationer you are, this destination has something perfect just waiting for you!
Fansipan Hiking 1 Day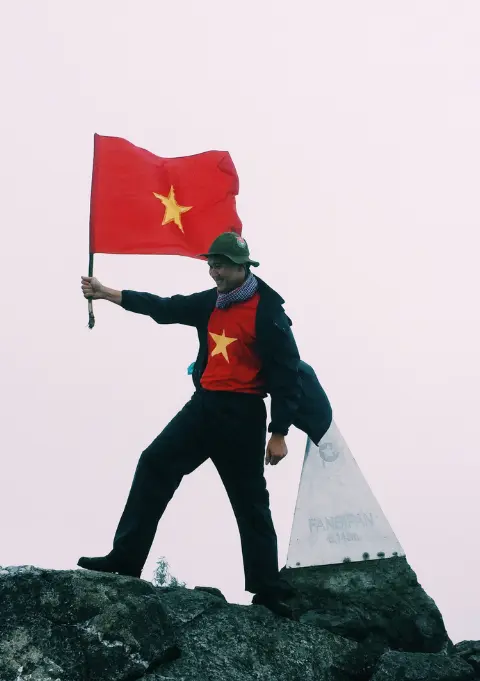 1 day fansipan experience
Moderate to challenging
Cultural immersion & active adventure
Visit Fansipan, highest mountain of Indochina
​Private tours
Vegan-friendly
Fansipan Trekking 2 Days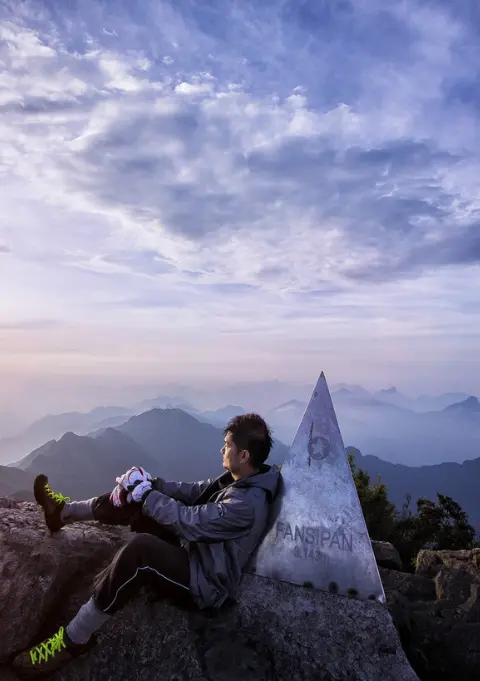 2 days 1 night fansipan experience
Moderate to challenging
Cultural immersion & active adventure
Visit Fansipan, highest mountain of Indochina
​Private tours
Vegan-friendly
Buy Cable Ticket Online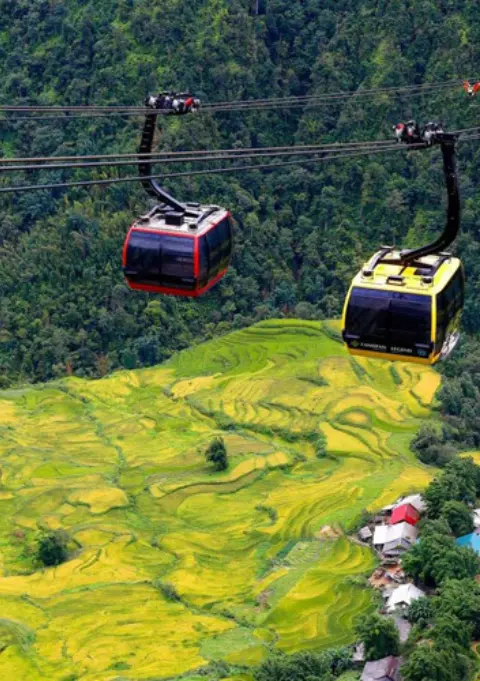 [QR Code] Buy Fansipan Cable Car Tickets Online
Non-refundable
Present your e-voucher
Fixed-day ticket
Admission with voucher
No matter how you choose to escape while at Fansipan Snow, rest assured that finding the ideal place to stay shouldn't be too hard. The range of accommodations provides visitors with the chance to tailor their holiday exactly how they want – whether it is a five-star hotel overlooking stunning vistas or simply cozying up by a fire in a rustic cabin deep within the woods. With so many wonderful options available, one can find whatever level of indulgence suits them best for their special getaway!
Required Gear And Clothing For Snow Adventures
A winter adventure on Fansipan Mountain is a thrilling experience that requires the right gear and clothing. Whether you're an avid skier or snowboarder, it's essential to come prepared with specific items of apparel designed for cold weather conditions. Here is a list of recommended equipment and attire:
| Ski/Snowboard Gear | Clothing Items |
| --- | --- |
| Snow goggles | Winter jacket |
| Skis/snowboard | Thermal layers |
| Bindings | Snow boots |
From insulated ski pants to warm gloves, having these items will enhance your overall experience by keeping you both safe and comfortable during those long days out in the mountainside terrain. Plus, no matter which sport you choose, the proper gear can make all the difference when facing challenging slopes or unexpected obstacles along the way.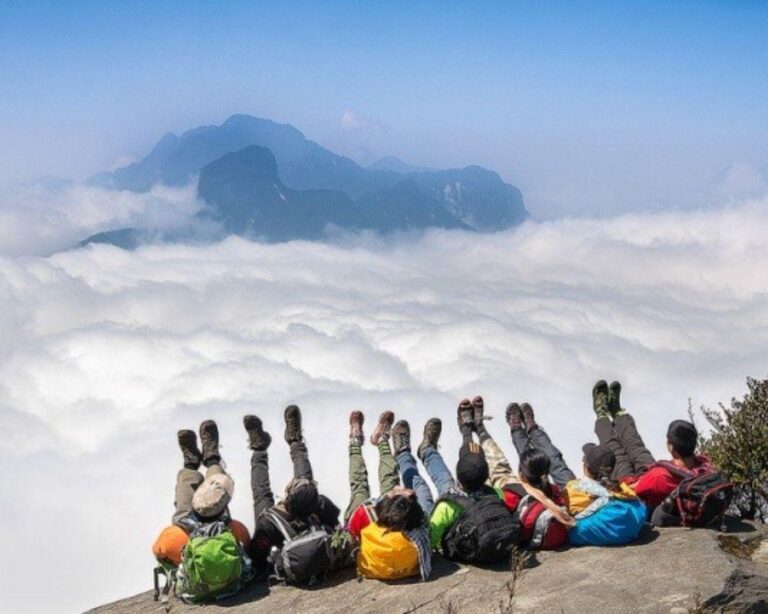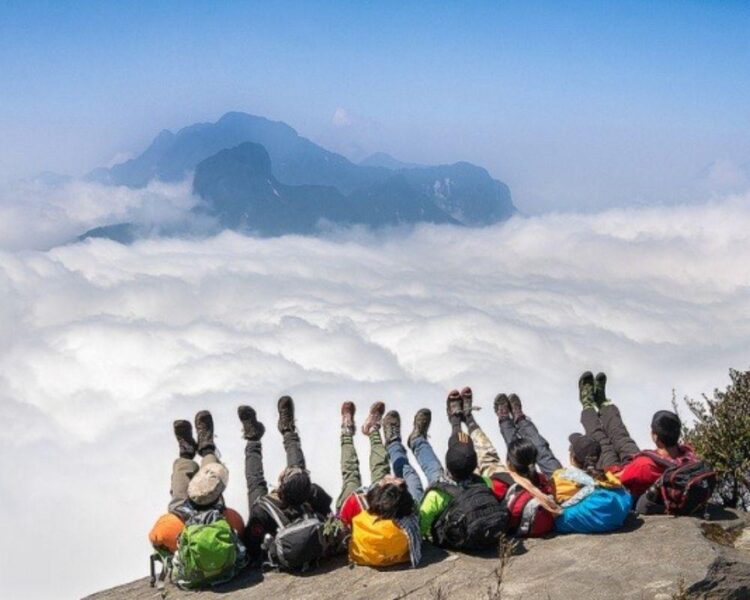 To ensure a successful trip, be sure to check local forecasts before heading off so you know what type of weather to prepare for. Additionally, wearing several thin layers instead of just one bulky coat allows more flexibility whether you're skiing down hills or traversing icy paths. With this advice in mind, visitors are now well-equipped—both literally and figuratively—for their journey up Fansipan Mountain! Transitioning seamlessly into our next section about safety tips when visiting the mountain in winter, let us explore how we can stay protected while enjoying outdoor activities under extreme conditions.
Sapa 1 Day Tours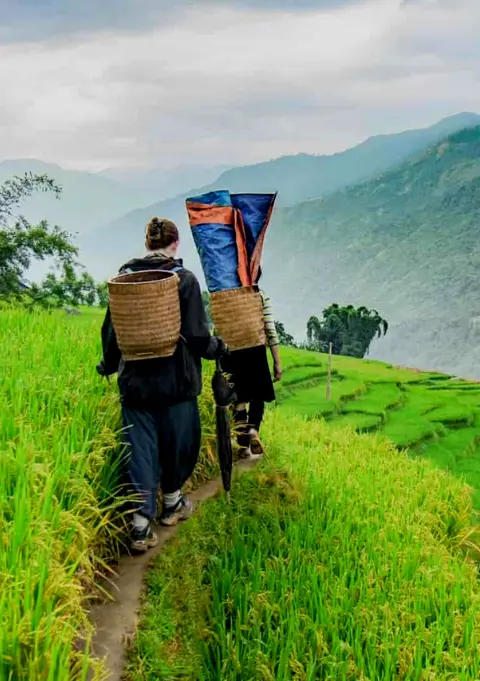 1 day experience
Moderate to challenging
Cultural immersion & active adventure
Rice fields, valleys & villages
​Private tours
Vegan-friendly
Sapa 2 Day Tours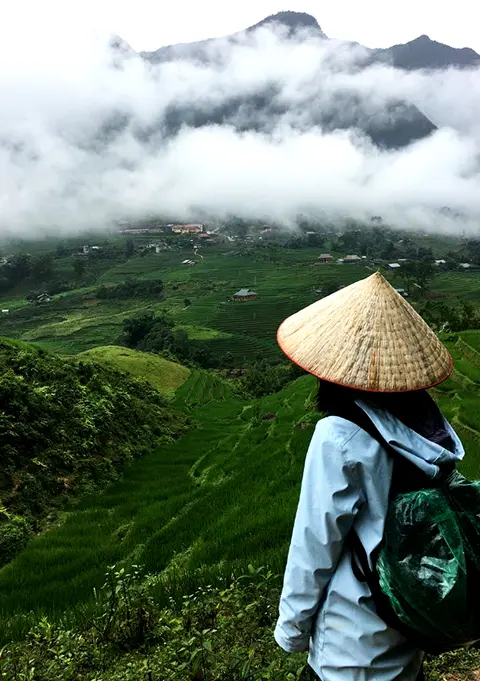 2 days 1 night experience
Moderate to challenging
Cultural immersion & active adventure
Mountains, valleys, rice fields and villages
​Private tours
Vegan-friendly
Sapa 3 Day Tours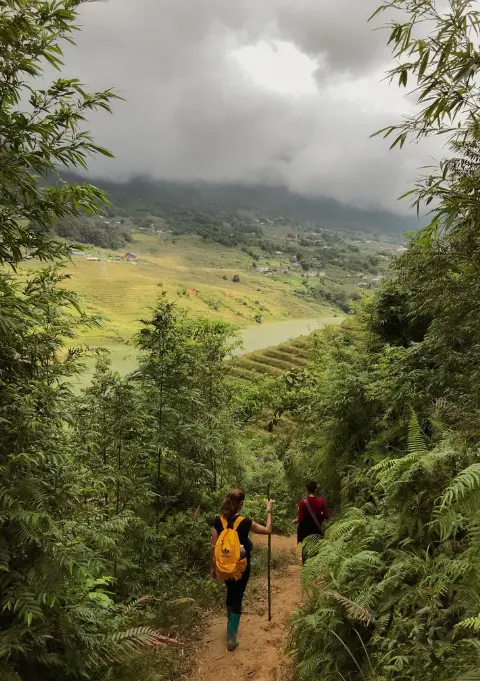 3 days 2 night experience
Moderate to challenging
Cultural immersion & active adventure
Mountains, valley, rice fields & villages
​Private tours
Vegan-friendly
Sapa 4 Day Tours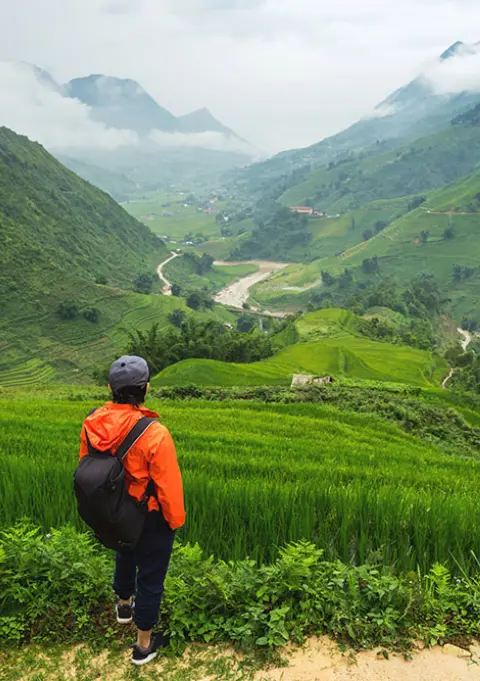 4 days 3 night experience
Moderate to challenging
Cultural immersion & active adventure
Mountains, valleys, rice fields & villages
​Private tours – Less Touristic
Vegan-friendly
Safety Tips When Visiting The Mountain In Winter
When visiting Fansipan Snow in the winter, there are certain safety tips to consider. The mountain is a much different environment than what most people experience daily and requires special preparation and precautions. Here are some essential snow safety tips that will help keep you safe when mountaineering in Fansipan during the winter months.
The first thing to remember is to always be aware of the weather conditions. Mountain weather can change quickly, so it's important to check forecasts before setting out and pay attention while on the trail. Being prepared for any kind of situation is key; have your layers ready, bring plenty of water, snacks, and an avalanche beacon if possible, and let someone know where you plan to go and when you expect to return.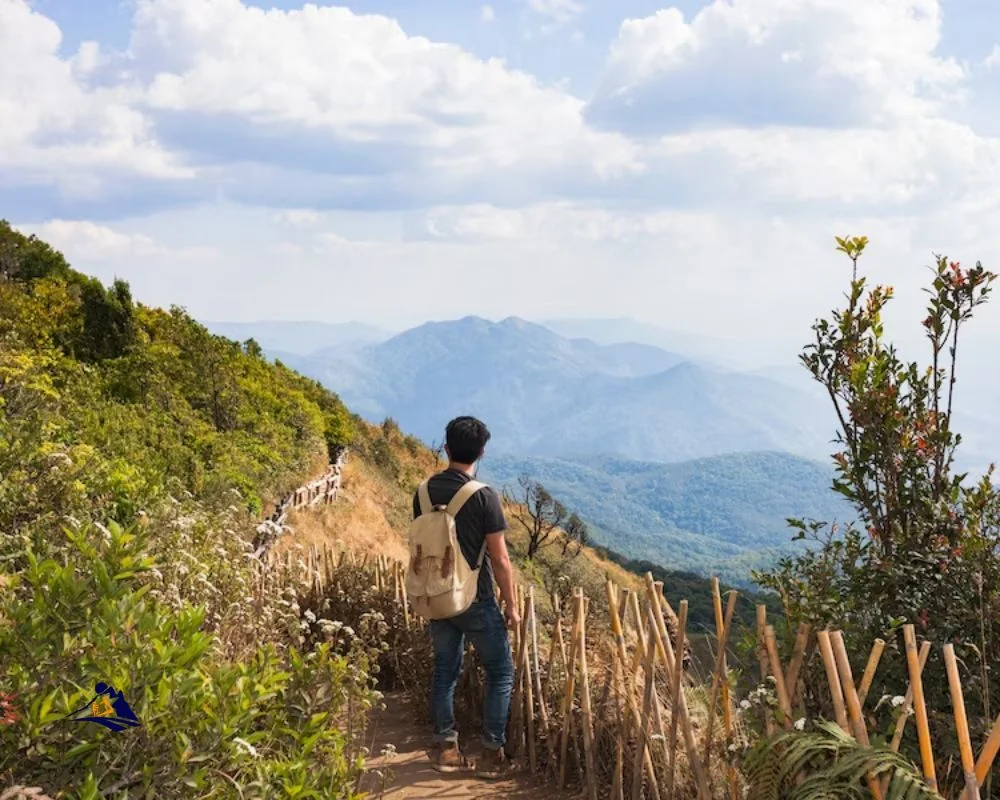 Another important factor for snow safety is being aware of potential risks such as avalanches or other mountain hazards like crevasses or tree wells. Be sure to stay on marked trails when possible and avoid backcountry skiing unless deemed experienced enough by local guides or instructors. It's also wise to carry avalanche equipment such as probes, shovels,s, and a transceiver whenever venturing into avalanche terrain.
Finally, take regular breaks throughout your trek up the mountain—not only will this give your body time to recover from the altitude changes but it'll also allow you time to observe your surroundings with more clarity; letting unexpected dangers become apparent before they arise. After all, prevention is better than cure! Taking these measures seriously will ensure you make it safely down the slopes after experiencingFansipann snow at its best – without taking unnecessary risks! With adequate preparation and knowledge of potential hazards, visitors can enjoy their trip up the summit with peace of mind that comes with confidence in one's abilities.
Fansipan Hiking 1 Day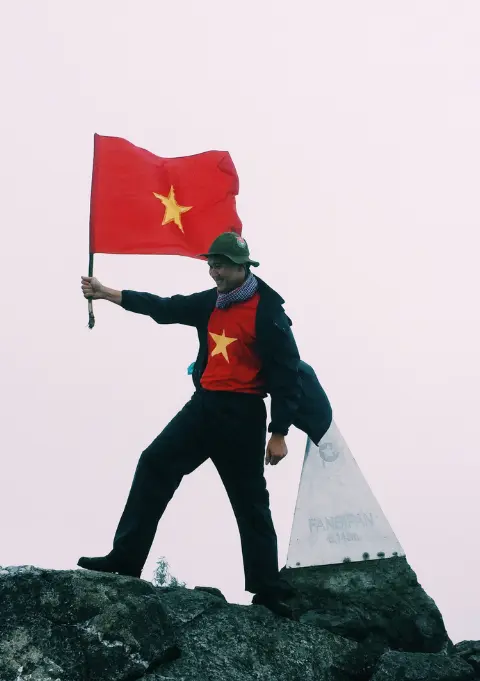 1 day fansipan experience
Moderate to challenging
Cultural immersion & active adventure
Visit Fansipan, highest mountain of Indochina
​Private tours
Vegan-friendly
Fansipan Trekking 2 Days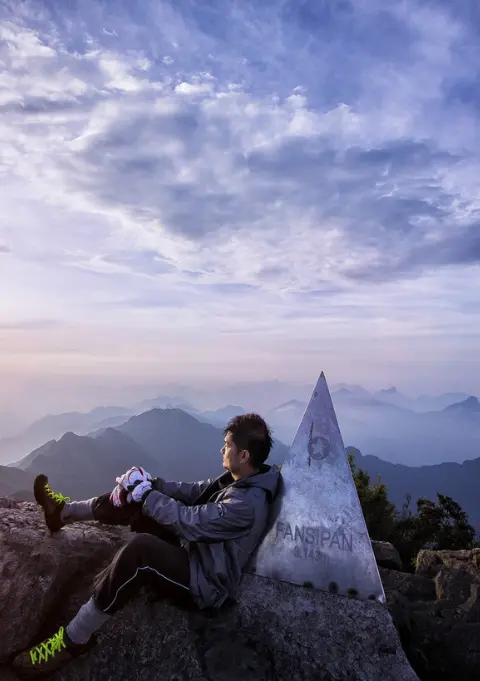 2 days 1 night fansipan experience
Moderate to challenging
Cultural immersion & active adventure
Visit Fansipan, highest mountain of Indochina
​Private tours
Vegan-friendly
Buy Cable Ticket Online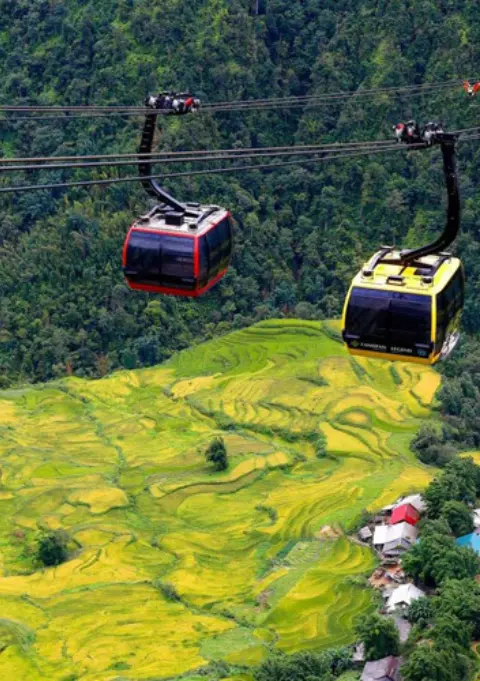 [QR Code] Buy Fansipan Cable Car Tickets Online
Non-refundable
Present your e-voucher
Fixed-day ticket
Admission with voucher
Transportation Options To Reach The Summit
If you're looking for an adventure of a lifetime, Fansipan Snow is the place to be. Nestled in Northern Vietnam's Sapa region, it offers some of the best views and opportunities for exploration that can't be found anywhere else. Getting there doesn't have to be complicated either; here are your transportation options for reaching the summit.
Buses are available from Hanoi or Lao Cai Station directly to Sapa Town, which will take around 6 hours. Taxis are also a great way to get around if you don't want to wait around; they offer both private and shared rides at reasonable prices. The journey typically takes between 4-5 hours depending on traffic conditions.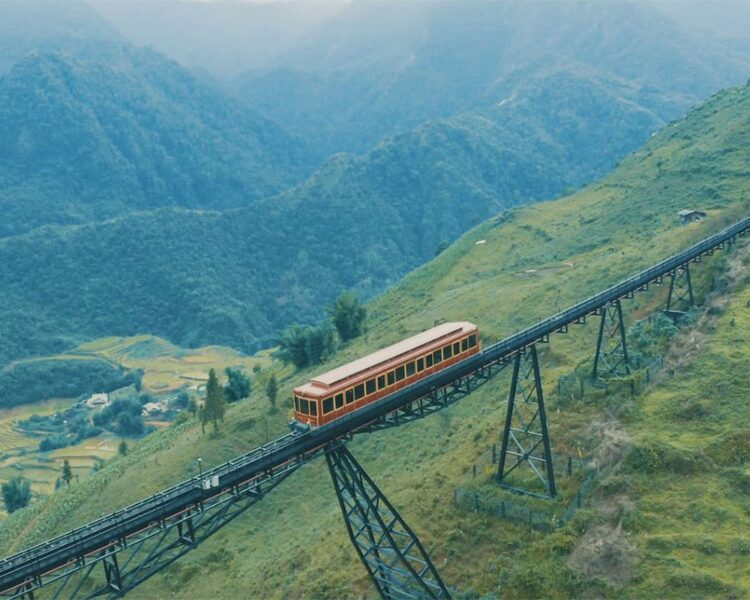 For those who want an even more scenic route, taking the train is worth considering. It will take roughly 8 hours, but provides plenty of time to appreciate all the stunning beauty along the way as well as meet fellow travelers who share similar interests. From Lao Cai station, visitors can hire taxis or jeeps to reach their destination – Fansipan Snow!
No matter how you choose to get there, rest assured that once you arrive at Fansipan Snow you'll find yourself surrounded by breathtaking scenery and exciting activities waiting for your discovery. With so much natural beauty just begging to be explored, it's no wonder why this area has become such a popular tourist spot over recent years! Onward now towards discovering local cuisine specialties in the region…
Fansipan Hiking 1 Day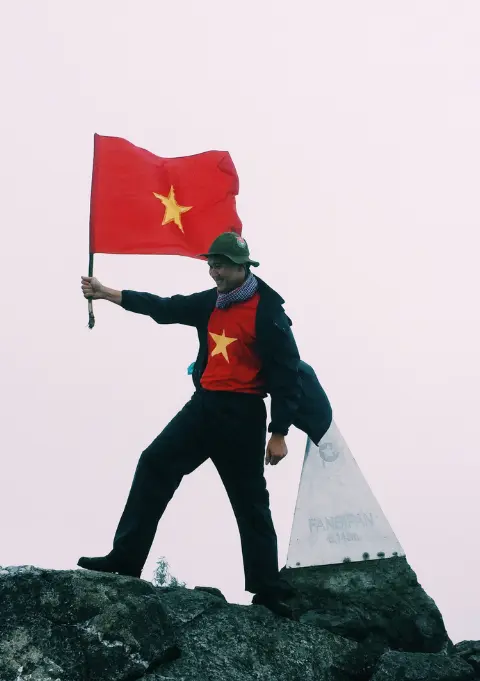 1 day fansipan experience
Moderate to challenging
Cultural immersion & active adventure
Visit Fansipan, highest mountain of Indochina
​Private tours
Vegan-friendly
Fansipan Trekking 2 Days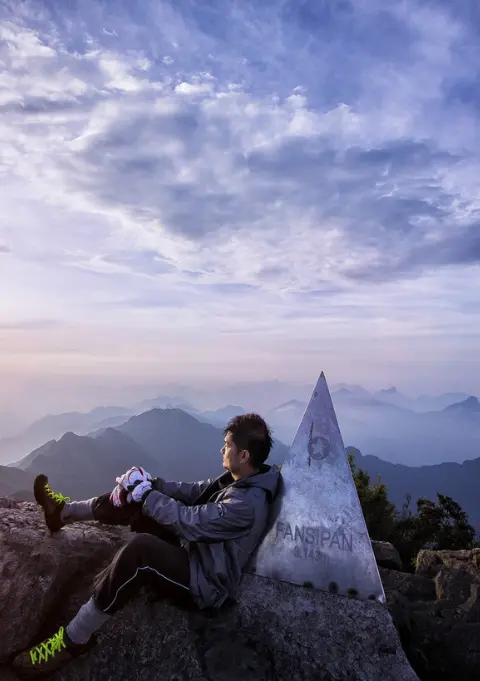 2 days 1 night fansipan experience
Moderate to challenging
Cultural immersion & active adventure
Visit Fansipan, highest mountain of Indochina
​Private tours
Vegan-friendly
Buy Cable Ticket Online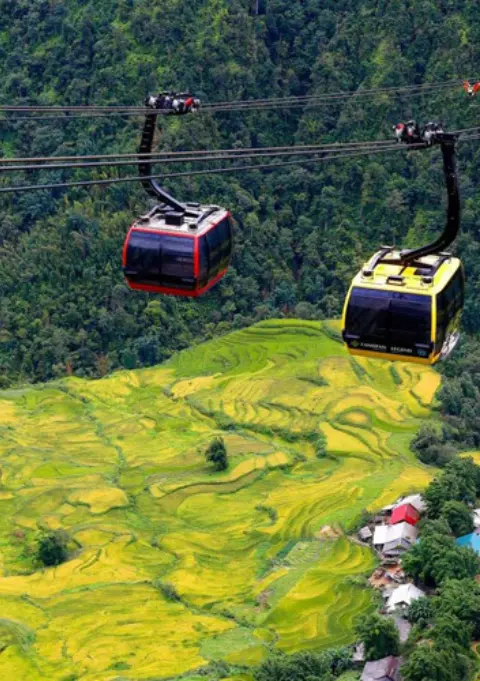 [QR Code] Buy Fansipan Cable Car Tickets Online
Non-refundable
Present your e-voucher
Fixed-day ticket
Admission with voucher
Local Cuisine Specialties To Try In The Region
After a challenging journey to the summit of Fansipan snow, visitors will be rewarded with some truly delicious local cuisine specialties. Figuratively speaking, reaching this peak is like tasting a flavor explosion of exotic dishes from all around the region – something that any food lover would find irresistible! Here are just 3 must-try items on your gastronomic adventure:
Banh Cuon – Vietnamese crepes made with rice flour and filled with mushrooms or pork for an unforgettable taste.
Thai Food – Enjoy classic Thai dishes such as spicy tom yum soup or fragrant pad thai noodles in the comfort of mountain restaurants in Sapa town.
Hill Tribe Food – Sample traditional delicacies prepared by locals such as Muong Khoan tea and steamed sticky rice cakes known as 'com' – both sure to tantalize your taste buds!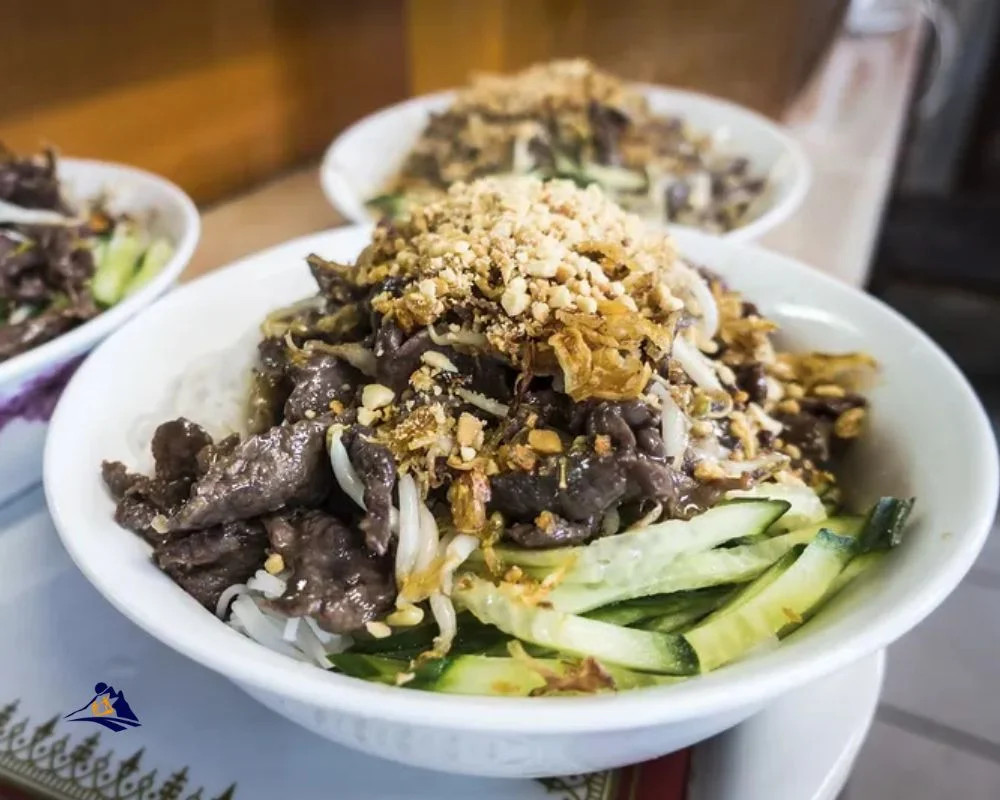 With its unique flavors and ingredients, dining at Fansipan snow promises to be an unforgettable experience. Whether you're looking for invigorating street snacks or relaxing evening meals, there's something here to satisfy every palate. So why not take advantage of these amazing culinary offerings and make sure your trip up Fansipan snow is one you'll never forget? From here we can move on to exploring other attractions in the area…
Fansipan Hiking 1 Day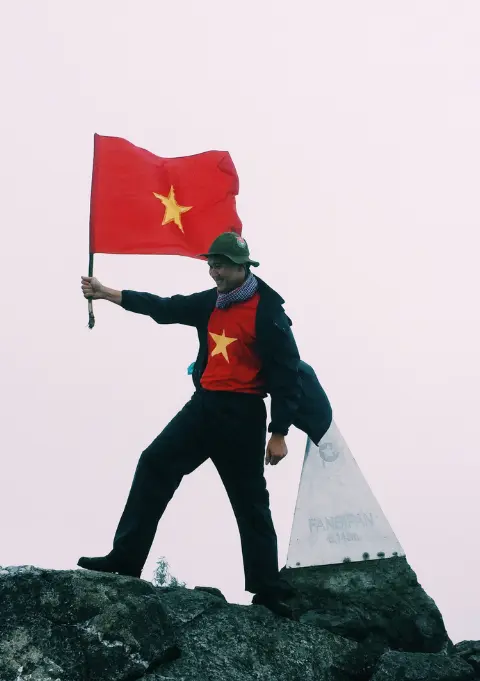 1 day fansipan experience
Moderate to challenging
Cultural immersion & active adventure
Visit Fansipan, highest mountain of Indochina
​Private tours
Vegan-friendly
Fansipan Trekking 2 Days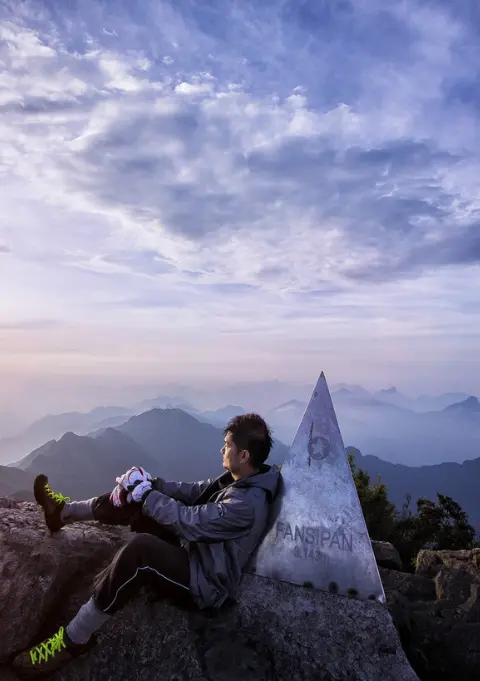 2 days 1 night fansipan experience
Moderate to challenging
Cultural immersion & active adventure
Visit Fansipan, highest mountain of Indochina
​Private tours
Vegan-friendly
Buy Cable Ticket Online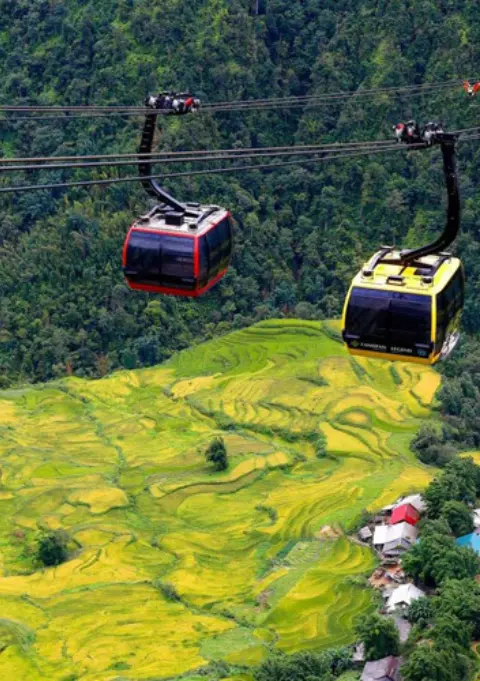 [QR Code] Buy Fansipan Cable Car Tickets Online
Non-refundable
Present your e-voucher
Fixed-day ticket
Admission with voucher
Other Attractions In The Area
Fansipan snow offers much more than just incredible skiing. The area is rich in culture, historical sites, and natural attractions to explore. Trekking through the lush forests of Fansipan Mountain provides an unforgettable adventure that few experience.
| Attraction | Description |
| --- | --- |
| Cable Car | Take a cable car ride to the summit of Fansipan for stunning views of the surrounding landscape. |
| Ta Phin Cave | Explore this cave which was used as shelter by ethnic minorities. Discover ancient artifacts left behind centuries ago. |
| Cultural Villages | Visit remote villages where locals still practice traditional customs and beliefs passed down from their ancestors. Learn about unique cultural practices firsthand from friendly villagers who proudly share their stories with visitors. |
| Tavan Village | Located on the outskirts of Sa Pa Town, this village is home to several ethnic minority tribes including Dao, Xa Ph,o, and H'mong people. Walk around the picturesque hamlet and observe daily life up close or take part in activities like weaving scarves or pounding rice cakes with local artisans. |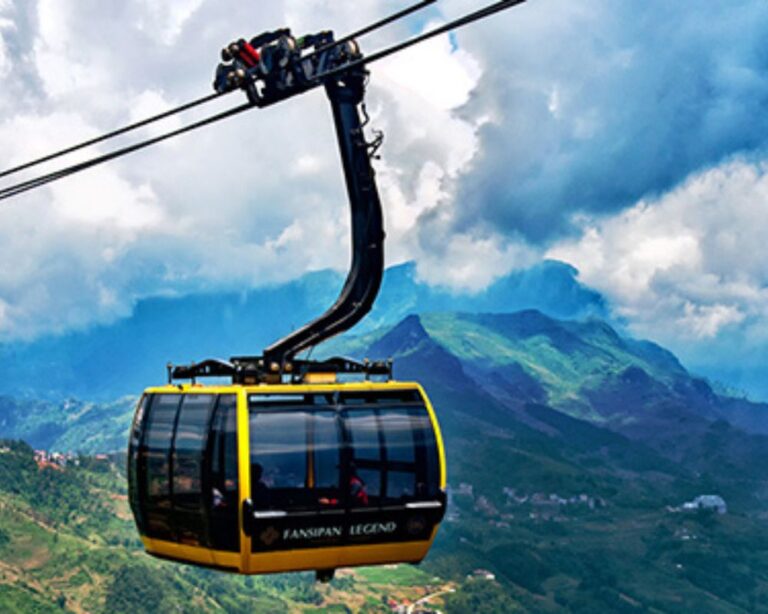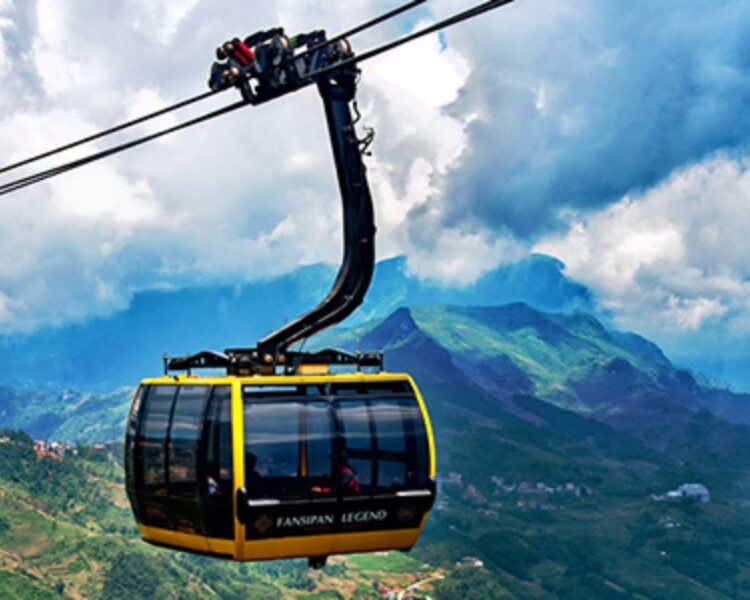 No matter what type of adventure you seek, there's something for everyone at Fansipan Snow! From exciting outdoor sports such as paragliding and rock climbing to strolls down cobblestone streets lined with quaint cafes — it's truly a place unlike any other. So come explore all that Fansipan has to offer — we promise you won't be disappointed!
Fansipan Snow Frequently Asked Questions
How Much Does It Cost To Visit Fansipan Mountain?
Have you ever wanted to visit Fansipan Mountain, the highest peak in Indochina? If so, you're not alone. According to a recent survey, it is one of the most popular destinations for tourists looking to explore Vietnam. But how much does it cost to visit this amazing place?
Visiting Fansipan mountain doesn't have to break the bank. Depending on your budget and needs there are various ways to experience its beauty without spending too much money. The standard package costs around $50 per person which includes a return ticket from Sapa town and an entrance fee. You can also opt for an all-inclusive tour that covers meals and accommodation as well as guided trekking tours. This will likely set you back anywhere between $100-$200 depending on the length of your stay.
For those seeking more adventurous activities such as rock climbing or paragliding, additional charges may apply but these activities are typically cheaper than what is offered elsewhere in Asia. There might even be discounts available if you book through local travel agencies who can often provide customized packages tailored to meet individual requirements at competitive prices.
No matter how much money you choose to spend on visiting Fansipan, it will always be worth every penny! Your trip will surely leave lasting impressions with stunning views of breathtaking landscapes and plenty of opportunities for unforgettable experiences – all while surrounded by some of the best snowfall in Southeast Asia!
What Is The Elevation Of Fansipan Mountain?
If you've ever wondered how high Fansipan Mountain is, then you're not alone. It's a common question with an interesting answer! This mountain stands at 3,143 meters above sea level, making it the highest peak in the Indochinese Peninsula and earning itself the title of 'the Roof of Indochina'.
The altitude and height of Fansipan are the same things – they simply refer to its elevation above sea level. The amazing feat has made this mountain a popular destination for climbers looking to conquer its intimidating heights. Its reputation within Vietnam and beyond as a symbol of adventure draws many thrill-seekers who want to experience what it feels like on top of the world.
It's also worth mentioning that visiting Fansipan isn't just about reaching its summit; there's plenty more to explore along the way! For those wanting to take their time climbing up, there are stunning views from different points throughout your journey as well as unique flora and fauna that can only be found here. No matter your reason for going, it will certainly be an incredible experience that leaves you feeling awe-inspiringly free.
Is It Possible To Ski Down The Mountain?
Is it possible to ski down the mountain? This is a question that many thrill-seekers ask. Skiing and snowboarding are popular winter sports that involve going downhill on skis or a snowboard, respectively. Both require special equipment and skills, so you may be wondering if skiing or snowboarding can be done on mountains like Fansipan.
The answer is yes – with the right gear and experience, skiing and snowboarding can both be enjoyed in the mountainous regions of Fansipan. For those who want to make the most of their trip to this area, investing in appropriate skiing or snowboarding equipment is essential for safety as well as enjoyment. From renting out quality boards to buying your own set of skis and other necessary items such as bindings, boots, poles, helmets, etc., there are plenty of options available when it comes to selecting the best gear for an unforgettable experience.
Besides skiing and snowboarding, trekking up Fansipan Mountain is another great way to explore its snowy slopes. With experienced guides leading the way, visitors have the chance to admire some incredible views while enjoying all sorts of activities in nature's playground. Whether they opt for more extreme adventures like heli-skiing or go for something laidback like tubing through powdery white terrain – these snowy slopes offer endless possibilities for anyone looking for a thrilling escape from daily life.
At Fansipan Snow, we understand how important it is for our customers to get off the beaten path and find freedom amidst nature's beauty; which is why we strive to provide guidance and assistance every step of the way during your journey here!
Are There Any Guided Tours Available?
Are there any guided tours available? This is a question many people often ask when planning their visit to an unfamiliar destination. Whether you're looking for something adventurous or simply just want to enjoy the scenery, guided tours are a great way to get the most out of your experience. Fansipan in Vietnam offers some of the best-guided tour options to explore its unique and beautiful landscape. Here's how you can take advantage of them:
1) Check online reviews and pricing – Before booking a tour, make sure to do thorough research on what type of guided tour would be right for you. Read customer reviews and compare prices between different companies so that you can find one that fits both your budget and interests.
2) Ask about availability – Guided tours book up quickly, so it's important to contact potential guides ahead of time if possible. Most guides will also offer advice on which areas are best seen during certain times of the year and whether they have any special packages available.
3) Consider safety measures – When considering a tour company, check with local authorities to see if they comply with all necessary safety regulations. Make sure the guide has all appropriate licenses as well as insurance coverage so that you feel secure while visiting Fansipan snow-capped mountains.
Guided tours are an excellent option for those who don't have much experience navigating the terrain at Fansipan but still want to enjoy all that this breathtaking mountain range has to offer. Not only do these tours provide insight into interesting geographical features such as waterfalls, caves, and rocky cliffs, but they also allow participants access to parts of Fansipan usually closed off from public view due to conservation efforts or unstable conditions. With experienced guides leading the way, visitors can rest assured knowing that their journey through Fansipan will be safe yet thrilling!
For anyone wanting an unforgettable adventure in nature without sacrificing modern comforts like luxury accommodations or gourmet food, then taking part in a guided tour could be just what they need! Experienced guides not only lead groups through spectacular landscapes but also share stories about Vietnamese culture along the way making each trip truly unique. So don't delay—look into booking yourself onto one today and start exploring everything wonderful that Fansipan has waiting for you!
Are There Any Age Restrictions To Visit Fansipan Mountain?
Are there any age restrictions when it comes to visiting a mountain? It's an important question that all hikers should consider before they set out. After all, safety is paramount! When it comes to Fansipan Mountain in Vietnam – the highest peak of Indochina at 3143m, famous for its snow-capped beauty and breathtaking panoramic views – what are the rules on age limits?
Hikers often wonder if there is a maximum or minimum age limit for visitors wishing to climb this majestic mountain. As with many outdoor activities, there can be certain risks associated with trekking up steep terrain, making it essential for potential climbers to understand the regulations regarding their visit. Let's take look:
The minimum age allowed for climbing Fansipan Mountain is 12 years old;
Anyone under 18 must have written permission from a parent/guardian;
All children aged 6 – 11 must be accompanied by an adult over 18 years old.
As experienced freelance writers who specialize in reporting about Fansipan Snow, we know firsthand how especially captivating this region can be. From its lush green jungles and serene riversides to its snow-covered peaks, the unique landscape provides beautiful memories and inspiring stories. However, while hiking up Fansipan can provide freedom and discovery, hikers need to make sure they comply with the relevant age requirements beforehand. This will ensure they thoroughly enjoy their adventure without putting themselves in danger due to lack of experience or preparation.
For those looking to explore one of Southeast Asia's most spectacular destinations safely and responsibly, familiarizing yourself with Fansipan Mountain's age restrictions is key. Understanding these guidelines helps travelers get ready for their journey ahead so that everyone involved has an enjoyable experience exploring this incredible natural marvel.
Conclusion
I, as a freelance writer and expert on Fansipan snow, can confidently say that the experience of visiting this magnificent mountain is unparalleled. For those who are looking for an adventure-filled winter holiday, there's no better spot than Fansipan. The cost to visit isn't too steep, making it an affordable option for all budgets. With its elevation of nearly 10k feet above sea level, snow sports enthusiasts will find plenty of thrills here.
Skiing down the mountainside is possible but if you'd rather enjoy a guided tour up top with breathtaking views then you're in luck! There's something for everyone at Fansipan mountain regardless of age – whether young or old – so don't hesitate to book your trip today. Not only will you get to explore this stunning region, but you'll also have a once-in-a-lifetime opportunity to witness firsthand the beauty of Fansipan snow!
If I had to summarize my opinion on Fansipan Snow in one sentence: It truly is a must-see destination that should not be missed out on. So grab your skis and hit the slopes – You won't regret it!
Sapa 1 Day Tours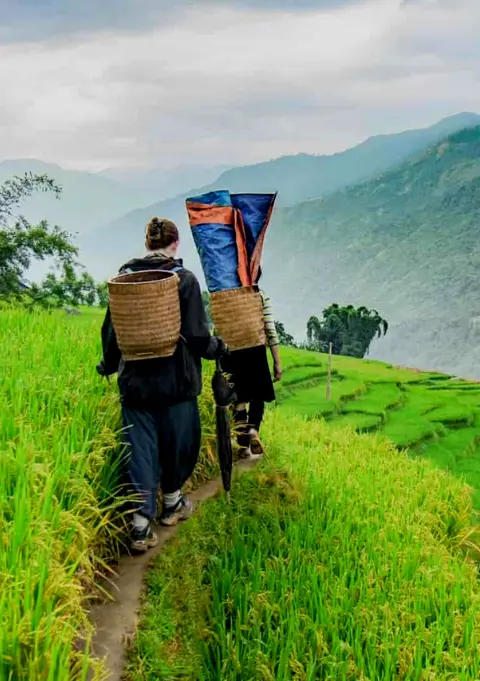 1 day experience
Moderate to challenging
Cultural immersion & active adventure
Rice fields, valleys & villages
​Private tours
Vegan-friendly
Sapa 2 Day Tours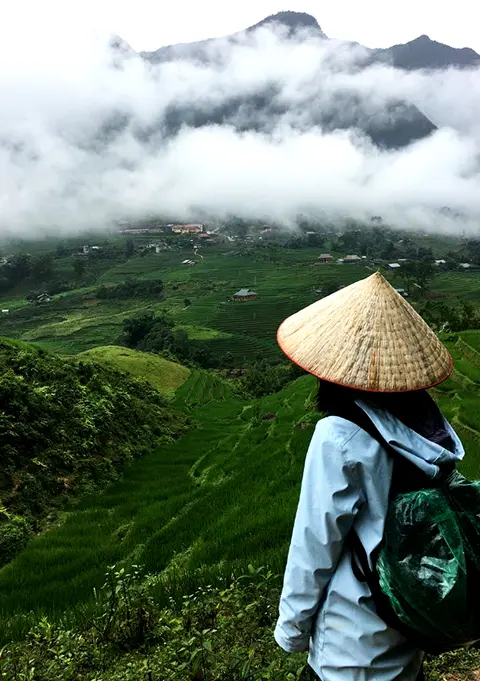 2 days 1 night experience
Moderate to challenging
Cultural immersion & active adventure
Mountains, valleys, rice fields and villages
​Private tours
Vegan-friendly
Sapa 3 Day Tours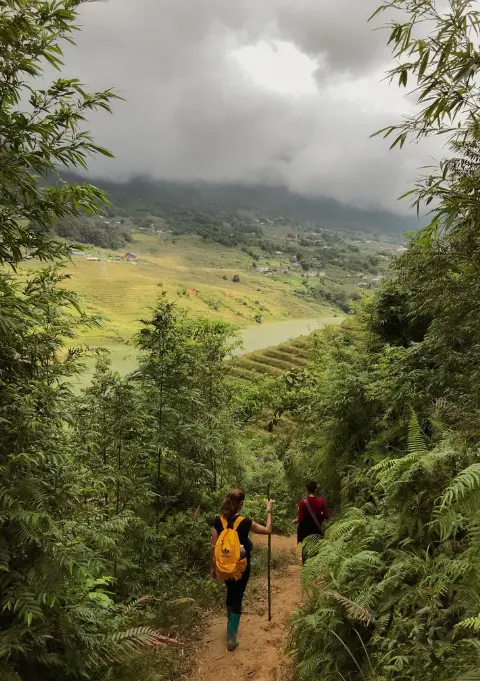 3 days 2 night experience
Moderate to challenging
Cultural immersion & active adventure
Mountains, valley, rice fields & villages
​Private tours
Vegan-friendly
Sapa 4 Day Tours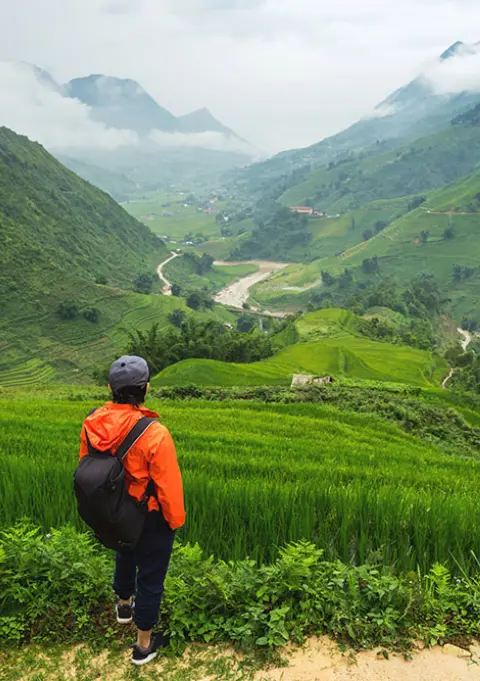 4 days 3 night experience
Moderate to challenging
Cultural immersion & active adventure
Mountains, valleys, rice fields & villages
​Private tours – Less Touristic
Vegan-friendly